Home Stories A to Z has merged into DIY Crafts which a very welcoming place that helps out many different people worldwide in making their house look absolutely stunning! This blog was started by Beth Hunter back in January of 2008! Beth lives in South Carolina with her family – two sons and a husband. In 2008, before she decided to make this blog, she had moved into an old Italianate twin home with there husband. This house was 100 years old, and she completely switched it up after purchasing it using her talent! After this, Beth worked as a designer in a local company, which gave her the confidence to start this blog!
According to Beth, the Home Stories A to Z was originally made for DIY home decor projects, but then it evolved into many different things – from DIY projects to delicious recipes; and decorating tips to decoration trends; from sponsored posts to many different tutorials! This might seem like enough, but Beth also hosts an amazing link party on Monday nights, including beautiful projects from her fellow bloggers! Her projects from this website have been featured in several different magazines – from HGTV magazine to All You Magazine: from Online by BHG to Lowe's and much more.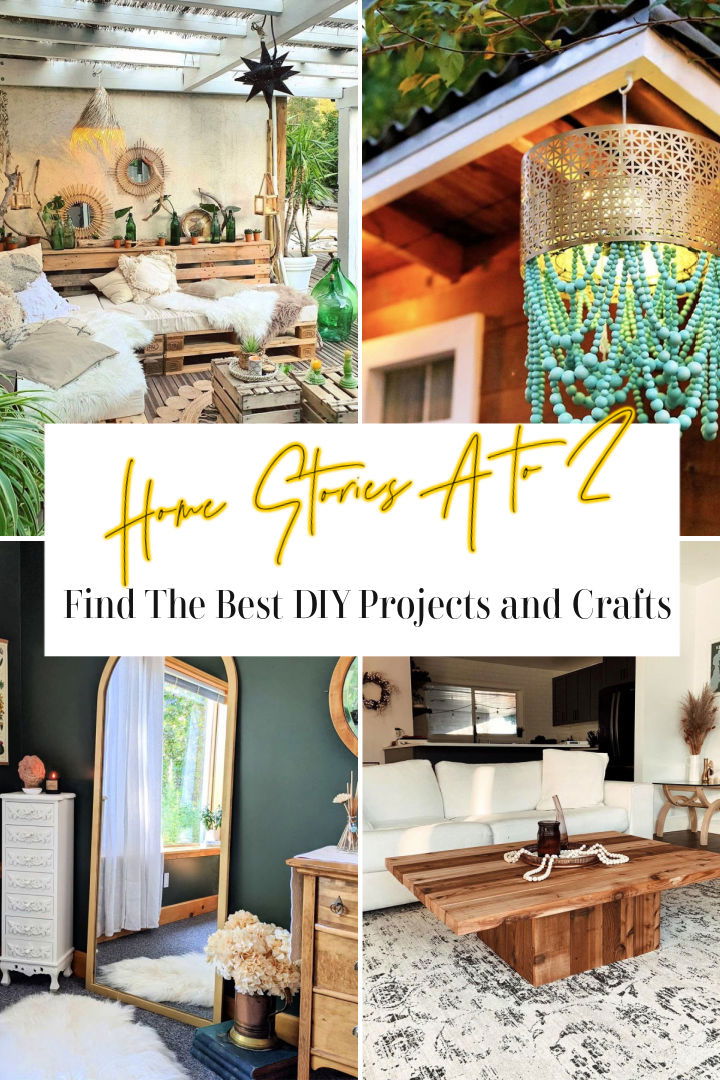 Home Stories A to Z – Find The Best DIY Projects and Crafts
If you are visiting Home Stories A to Z or The Stories of A to Z for the first time, it's recommended to start by looking at the Project Gallery option as it has all the amazing projects and DIY's that you can't miss! These projects are not only the most famous on her website, but they will also change up your life when you take a look at them! These are also organized into categories so you can easily find whatever you're looking for! Isn't that just the best thing ever? No need to search up stuff or scroll through everything for a long time to find what you're looking for!
Are you looking for new furniture to make your house look absolutely stunning? Well, then you can go to the Home Tour tab and take a look at Beth's amazing house. You're going to love all the detailing in her house. It's effortless to take a look at the furniture by just clicking on the link. This will lead you straight to the website where you can find the exact piece and order it for your home decor! This will certainly make your life a lot easier!
When you visit the website, you will also find many different tabs on top and a search bar on the right corner. If you're looking for something specific, a quick search using the search bar will be enough. However, if you want to look around the whole website, you have many different sides to visit! You can click the "Beth Hunter" tab to learn more about the creative talent behind this blog! Moreover, you can go to the "Project Gallery" to find the famous articles on the site. "Home tour" is for all those people who want to take a look at Beth Hunter's absolutely stunning house and buy similar furniture. "Tutorials and Tips" will help you while following a project from this site!
1) DIY Furniture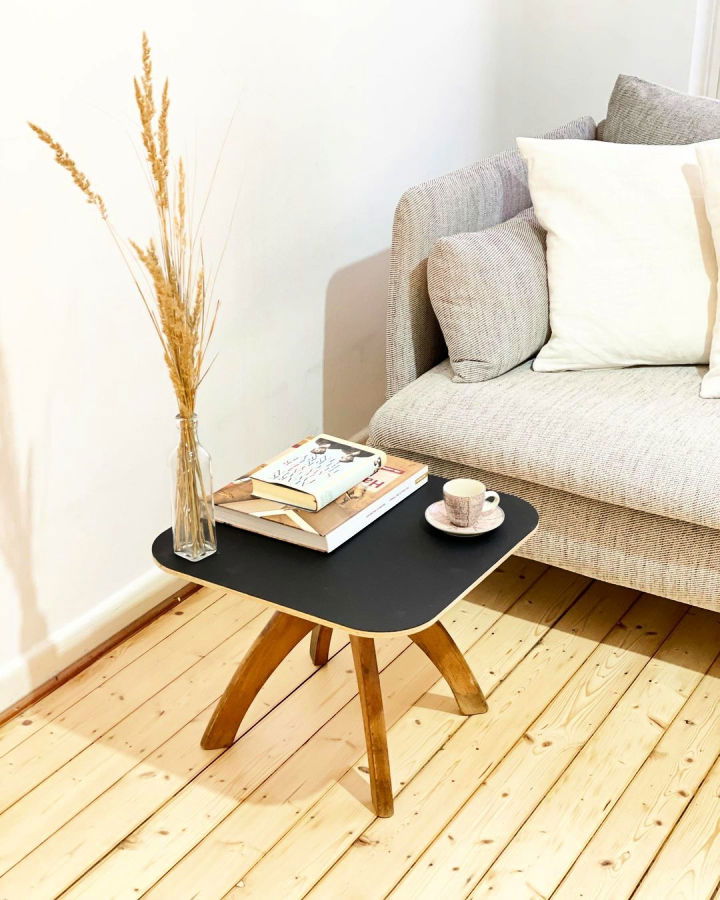 DIY Furniture is the best way to make your house look exactly like you want it to look. Many people indeed decide to make a DIY version of something when they can't find exactly what they want at the market. If you can't find something that matches your house's theme, you can check out countless furniture ideas at the Home Stories A to Z website! It's super fun to go through these plans and have a good laugh because of Beth's humor, but you will also end up learning how to make the perfect DIY furniture in the comfort of your own house.
» DIY Headboard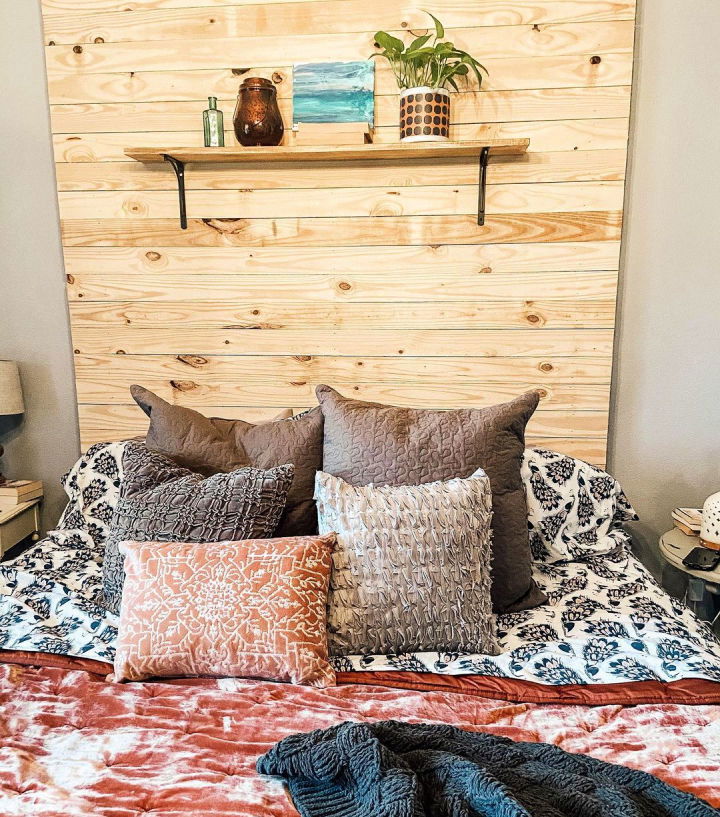 Every bedroom should have a nice bed which is not only comfortable but also aesthetically pleasing! A bedroom is a place where you spend most of your time, so why not make a pretty DIY headboard for your bed, right? If you visit the home Stories site and search up about headboards using the search option, there are so many different projects that come up! You will find different types of DIY headboards and a ton of tips that can really help out all the beginners who might feel confused!
» DIY Coffee Table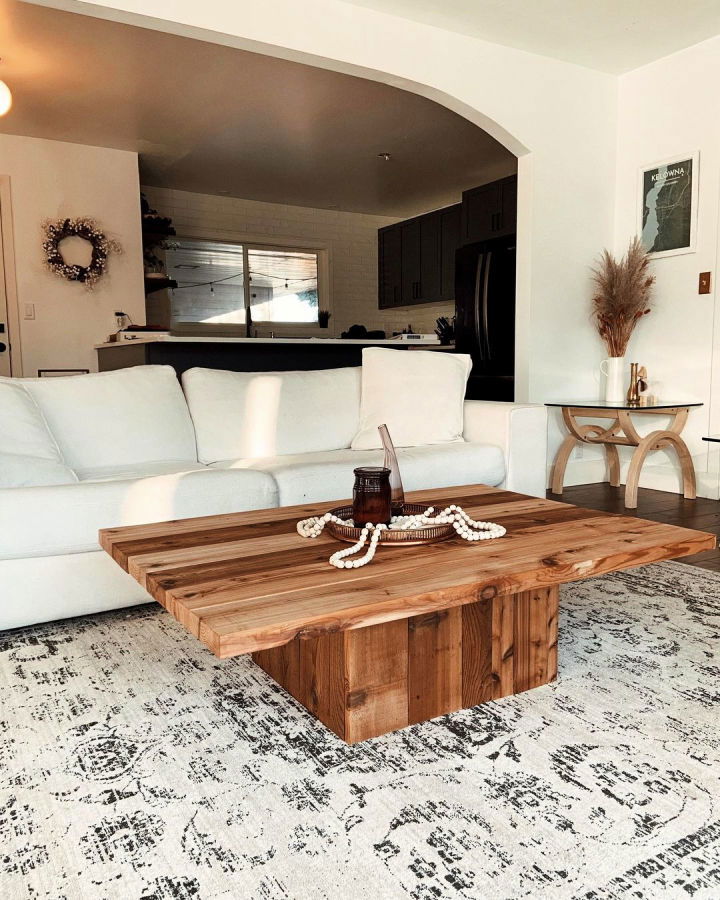 A DIY coffee table is a great idea to make! Every living room needs a good coffee table to make it look homely and welcoming! You can easily relax your legs on the table while watching your shows or use it as a place to store all of your new papers and display your beautiful decor prices! There are many different options on the home Stories website for you – from vintage chic ones to inexpensive ones, from desk ones to transformation ones, from pallet wood to cedarwood ones! You can choose anything you want!
» DIY Vanity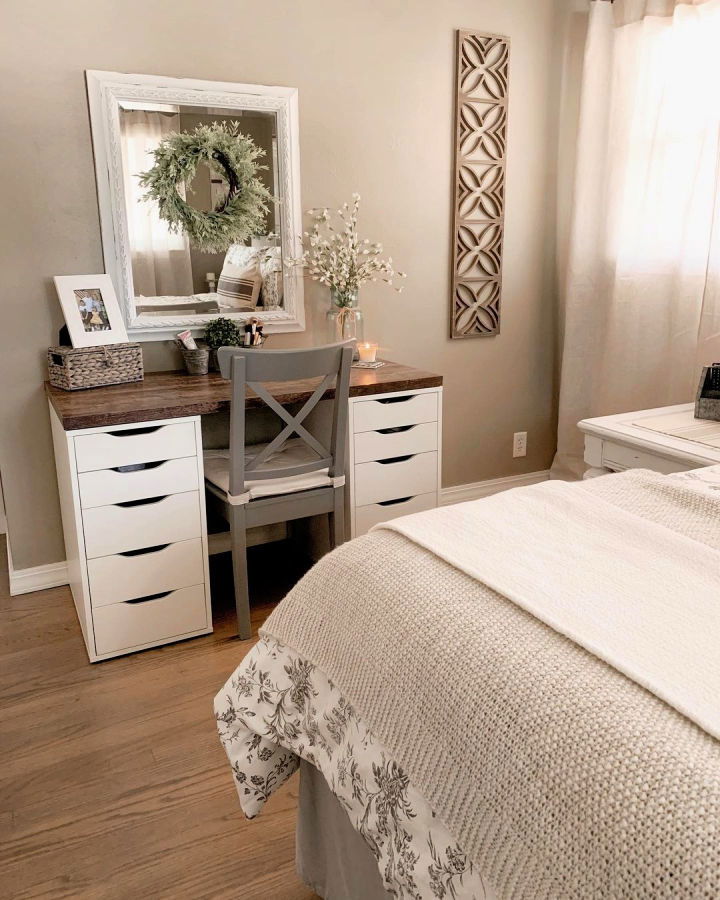 Vanities are usually placed in bedrooms or closets. Some people also like to place their vanities in a separate beauty room. So, what exactly will a right vanity have? Well, it will have not only a huge and pretty mirror on top but also a ton of drawers for all of your makeup and hair supply storage! Moreover, it should also have a pretty wood stain that matches the bed's room and headboard just perfectly! You will only need a few basic supplies to make your own DIY vanity – lumber, measuring tape, tools, etc.
» Adirondack Chair Plans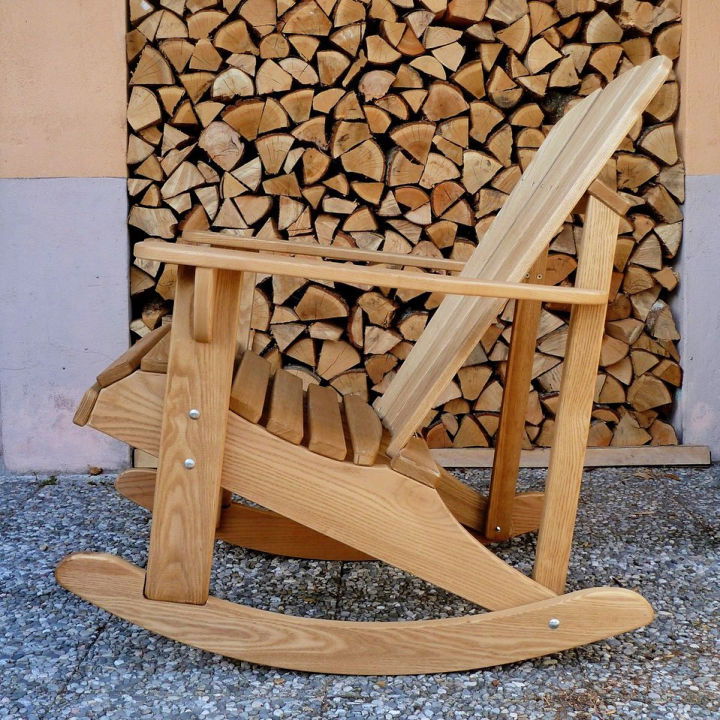 These Adirondack chair plans are actually really famous at this time, and you can search up its price on the furniture websites and find just how expensive these are – at this time! Many people are using these to make their patio and backyard look nice and pretty! These chairs are not only super stylish but also very fun to make. It's true that this type of chair has two chairs attached, but that makes it durable. You will have to do a little more work, and a lot of wood cutting will be required, but the final product is just beautiful!
2) DIY Garden Projects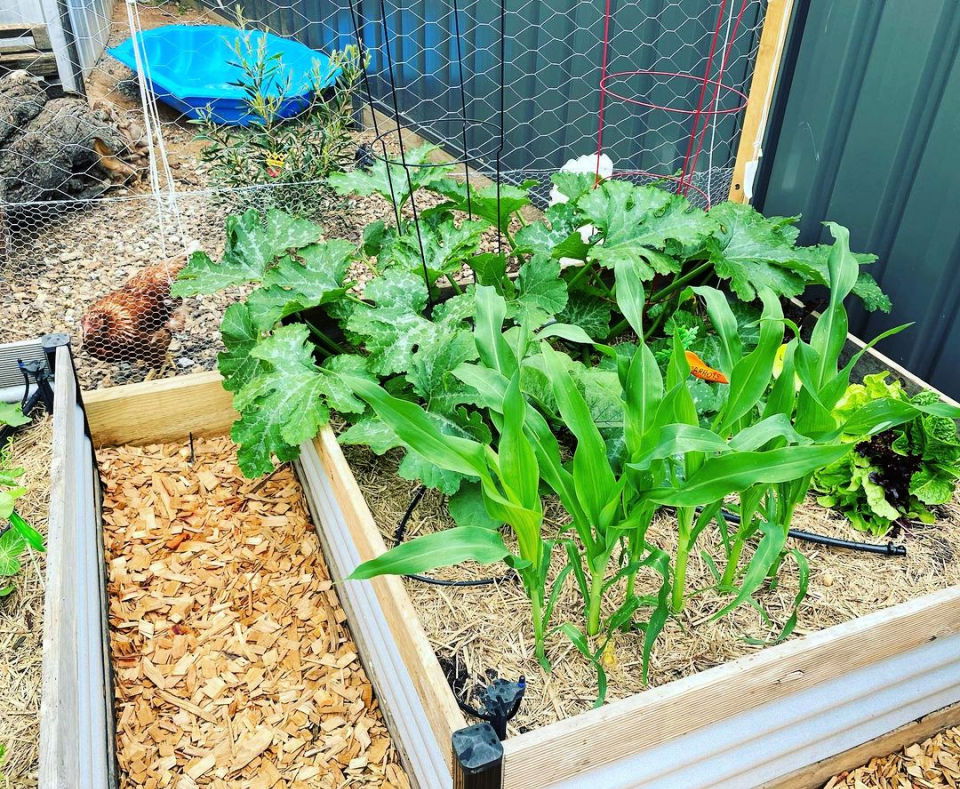 DIY garden ideas can really make the outside of your house look pretty and aesthetically pleasing. It is just as important to make your garden look stunning as it is to make your bedroom look nice and cozy. So, what can you exactly do to take the decor in your garden to the next level? If you've never even tried to decorate your garden, you don't have to worry, as these projects will get you covered! You will be able to fully transform your garden just by following the basic DIY projects on this DIY Craftsy! Some of these are very beginner-friendly, while some are a little hard to do but totally worth it!
» Fire Pit Ideas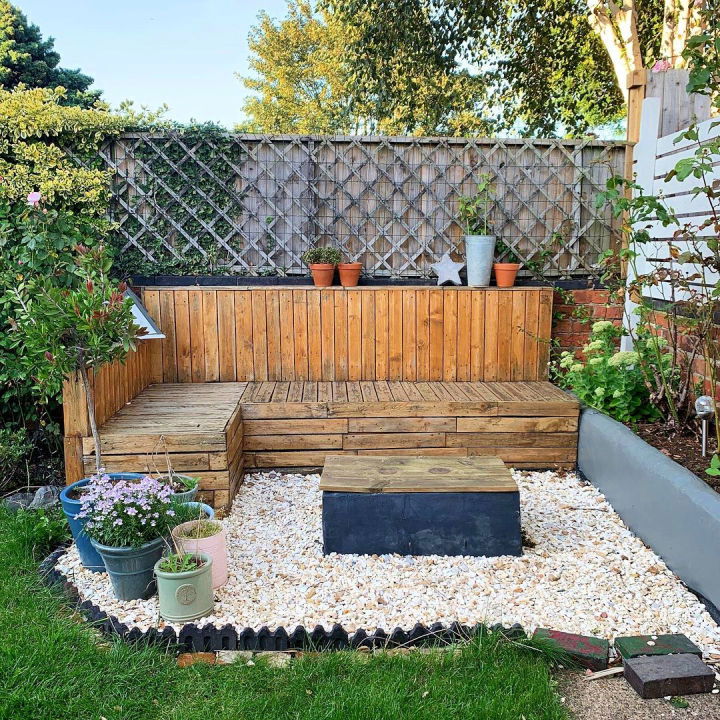 Winter season is all about sitting around the fire and feeling cozy while talking with your friends. You can also roast marshmallows using a fire pit and have a great time with your loved ones. A fire pit is a perfect DIY to make in your backyard just before the summer season, as that's when you will be spending most of your time outdoors. There are many different fire pit ideas on this website that you can follow to make something absolutely stunning! You can also experiment with the other types of fire pits for your backyard.
DIY Swimming Pool:
Summertime is the perfect time to cool off by taking a dip in your very own swimming pool. While you could always purchase an above-ground pool, they can be quite expensive. We will show you how to build your own DIY swimming pool for a fraction of the cost. Not only will you save money, but you will also have the satisfaction of knowing that you built it yourself!
» Dog House Plans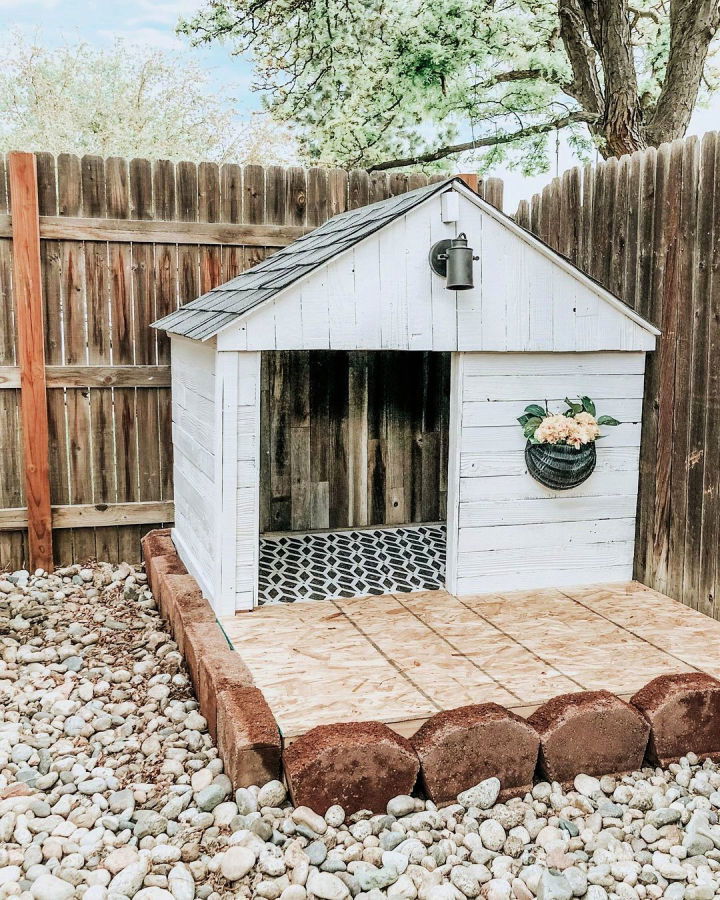 Do you have a tiny little furry friend? If that's the case, then you can definitely make something super cute for your pet! A dog house is a perfect way to surprise your pet and make them feel loved! Dogs are very active and love to spend time in the garden, so instead of making their house inside, you can make it outdoors in your garden. How? By simply following these dog house plans on the DIY Craftsy – there are many different ones! Small dog houses, big dog houses, colored wood, and anything you would want can be found on the site!
» Chicken Coop Plans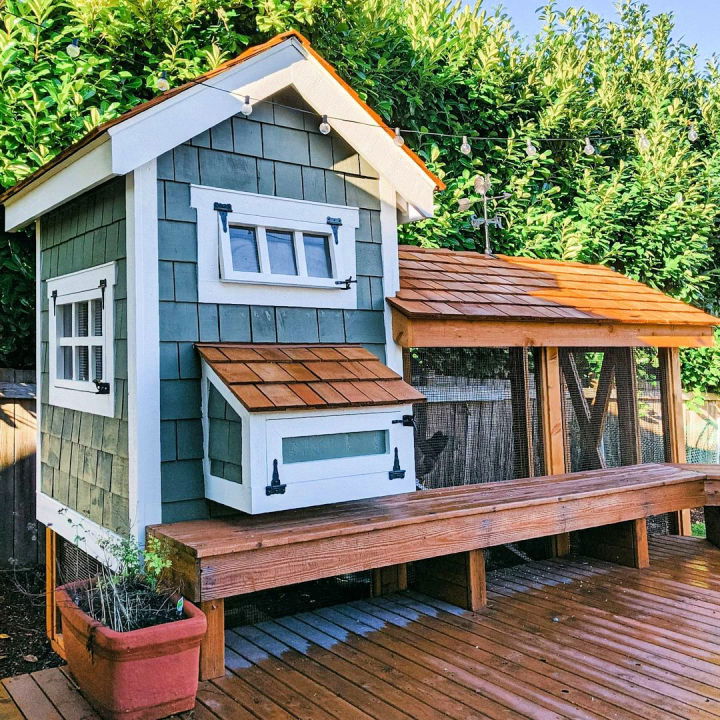 If you own a farmhouse, the chicken coop is for you! A chicken coop is a really nice thing to make for your chickens as that will make them feel protected and nice – especially at night time. The best part of making a DIY version of a chicken coop is that you will have to spend half the amount of money when you make it yourself! Moreover, you can easily customize the coop's size and shape depending on the amount and size of your chicken by following these chicken coop plans. Isn't that amazing? Gather the supplies and get started!
» Chicken Run Plans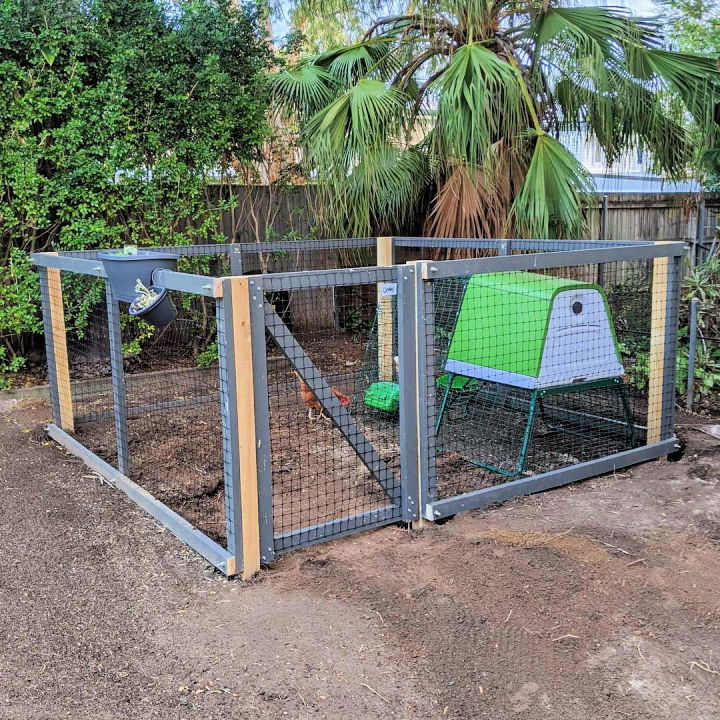 A chicken run is something you can make for your precious chickens and give them the ability to run around and stay active. It is an enclosed area where chickens can move around freely! You will need a lot of backyard space to make something like these chicken run plans, so this will be suitable for a big house or a farmhouse. If you only have one chicken, then you can customize the size and make a smaller one. It's recommended to use rot-resistant and softwood to make the chicken run – cedarwood, pine, etc.
» DIY Birdhouse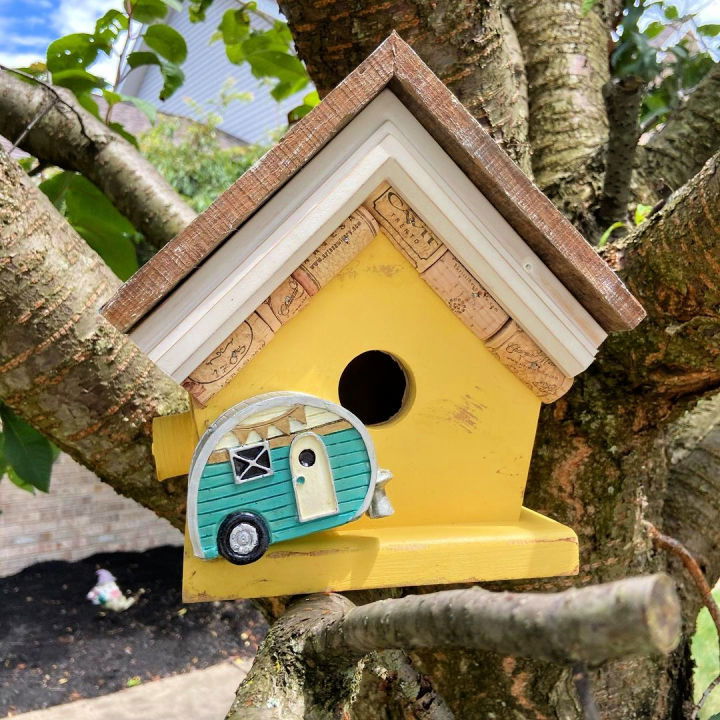 Are you tired of birds trying to turn your light bulb into their house? Maybe there is some area of your backyard where birds won't stop bringing their grass and making their nests. If that's the case, making a birdhouse will be the perfect solution for you! It's super easy to make one, and only a few supplies are required as well – a small amount of strong wood, drill, measuring tape, etc. Make sure to cut and drill out the holes the birds can actually go inside the birdhouse!  Follow the amazing DIY birdhouse guides on the DIYCraftsy!
» PVC Greenhouse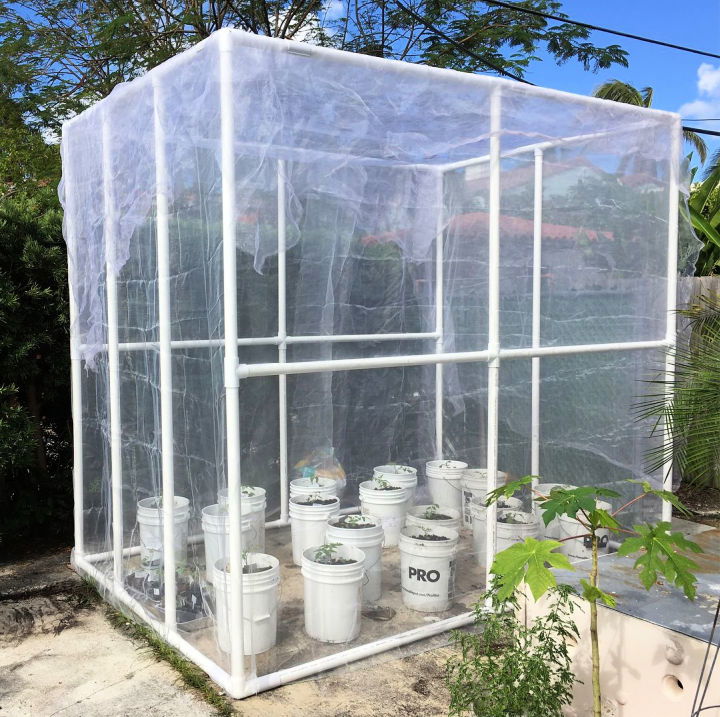 PVC greenhouse is a very beginner-friendly, friendly DIY as only a few basic supplies are required, and you don't really need to worry that much about accurate measurements. Many people like to use PVC pipes and elbow connectors, cement, rebar, and a few other supplies to make a small greenhouse! PVC pipes are super easy to work with, and that is exactly why making a PVC greenhouse is very simple! This will last you a few years as a PVC pipe is quite durable and of good quality!
3) DIY Home Decor: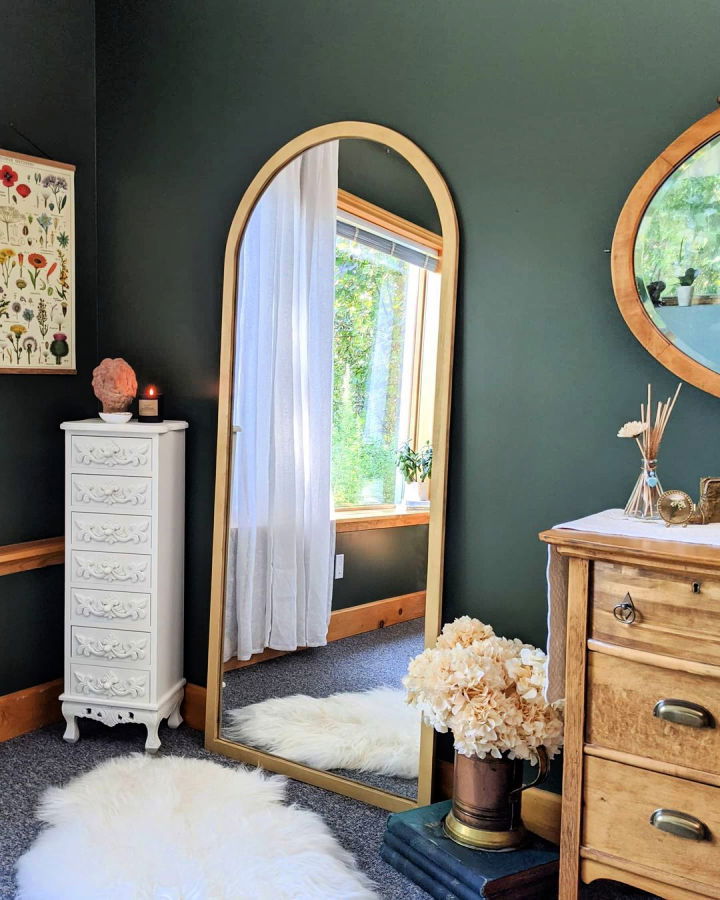 Do you happen to be one of those creativity lovers who like to give life to their house and transform it into a welcoming home by decorating and renovating it all together from time to time? Do you often find yourself limited by your finances when decorating your house as you want? Worry no more! Home Stories A to Z has got you covered. After all, why worry about that unaffordable and lavish furniture or the expensive decorative accents when you can manage all of that and much more at home with these sweeping DIY home decor guides and articles. You'll find instructions for everything you need from lampshade to incense holder or even a beautiful chandelier.
» DIY lampshade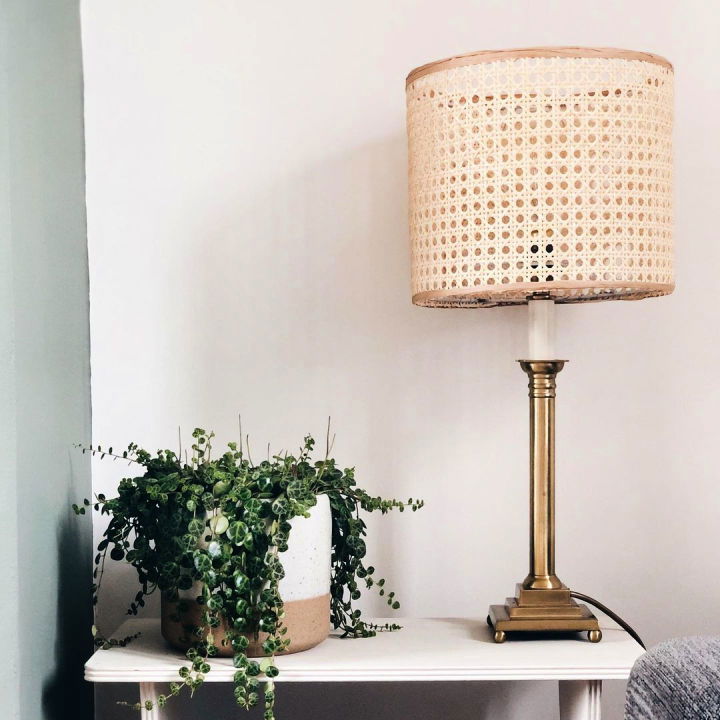 Are you looking for inexpensive ways to give a new look to your bedroom that would not cost you a kidney? Here's good news for you! Now you can enlighten your room all by yourself with these DIY lampshade ideas. Lampshades temper or direct the light coming out of a lamp in unique ways. Most people overlook lampshades as insignificant when it comes to home decor, but they can seamlessly change any space's feel! Lampshades are a great way of personalizing the aura of your place. So, put any of these cool DIY lampshade ideas and brighten up your apartment.
» DIY chandelier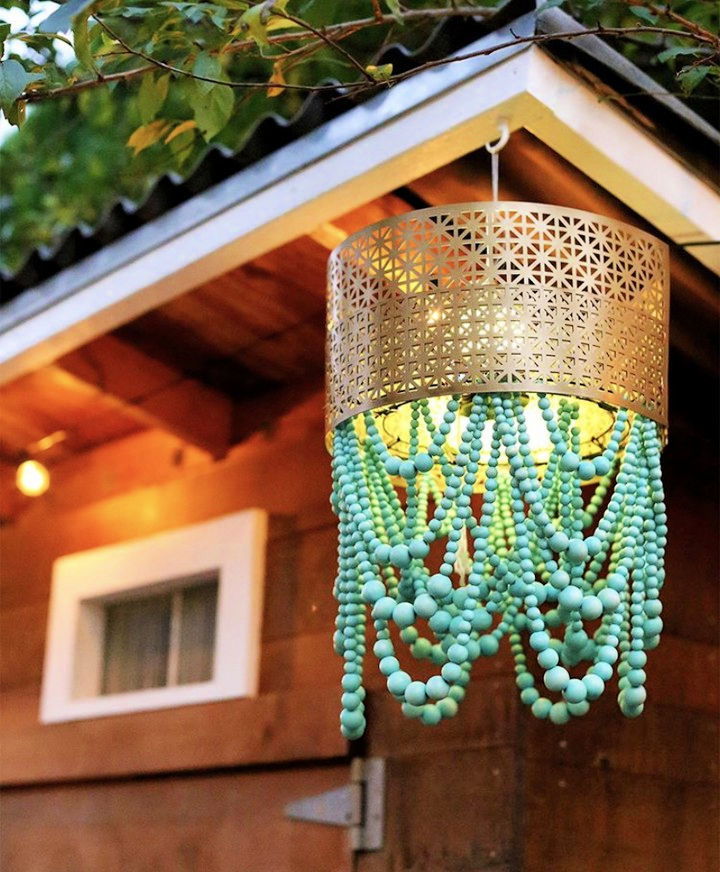 You might be thinking, are DIY Chandeliers even possible? The answer is yes. And the best thing is that DIY Chandelier is another great and economical way of lighting up your dining room or living room. They are also perfect if you are looking to give a fancy look to your room. Home Stories A to Z has a wide range of DIY chandelier ideas for you to pick from and try. Chandeliers make one of the most interesting and fun DIY projects and give you enough flexibility in design and shape. So gear up to amaze your homies with your own DIY eye-catching masterpiece!
» DIY incense holder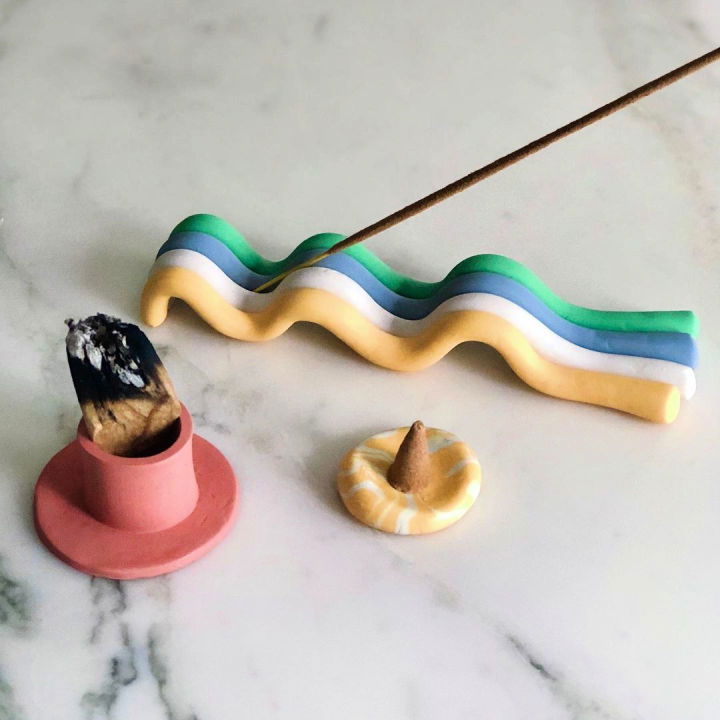 Are you one of those aroma addicts who use incense for meditation therapeutic purposes? Are you obsessed with the fragrance released by it? Do you like the aesthetics that incense adds to your overall decor? If your response to any of these questions is positive, then Home Stories A to Z has a myriad of DIY incense holder ideas for you to try and make part of your home decor! These are straightforward do it yourself projects, and you can create them effortlessly. Incense holders come in different shapes, so you can pick any that you like best or that go well with your overall decor.
» White Brick Fireplace
If you're like most homeowners, you probably take great pride in your home's appearance. And one of the easiest ways to give your home a new look is to update your fireplace. If your fireplace is outdated or just not quite right for your style, consider giving it a makeover with white bricks. White brick fireplaces can be dressed up or down to fit any decor and are a popular choice among homeowners today. So if you're thinking about giving your fireplace a facelift, read on for some ideas on how to use white bricks to achieve the perfect look for your home.
4) Pallet Projects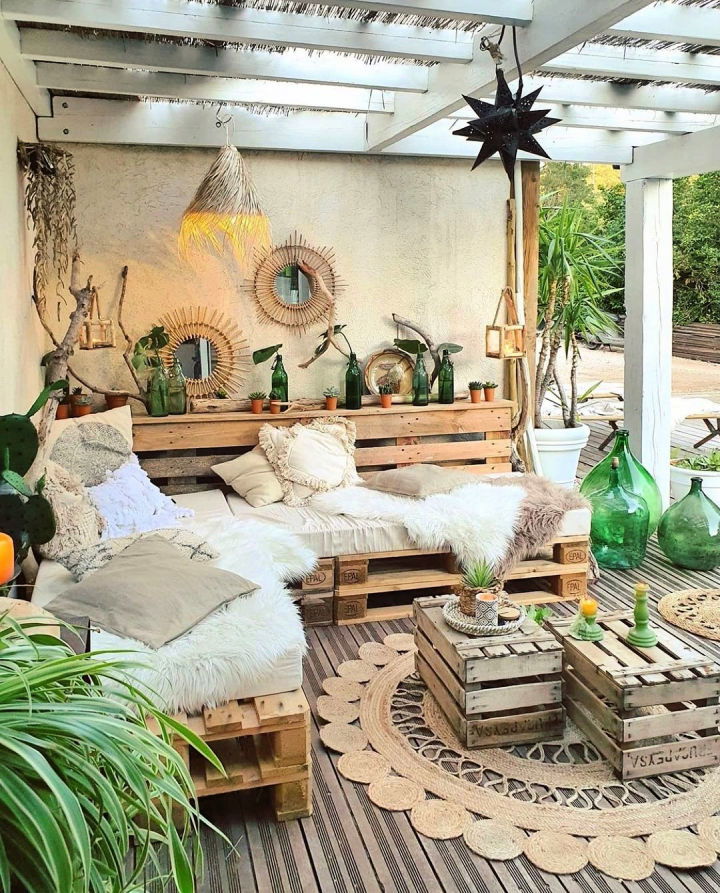 If you enjoy experimenting with wood, pallet projects are something you should definitely try. Pallet projects are extremely versatile and come in handy to make several different things from headboards to pallet desks and tables, bookshelves welcome signs, and pictures frames to backdrops – you name it. Pallet using crafts are best for making stuff for your home and garden.
5) Crafts for Kids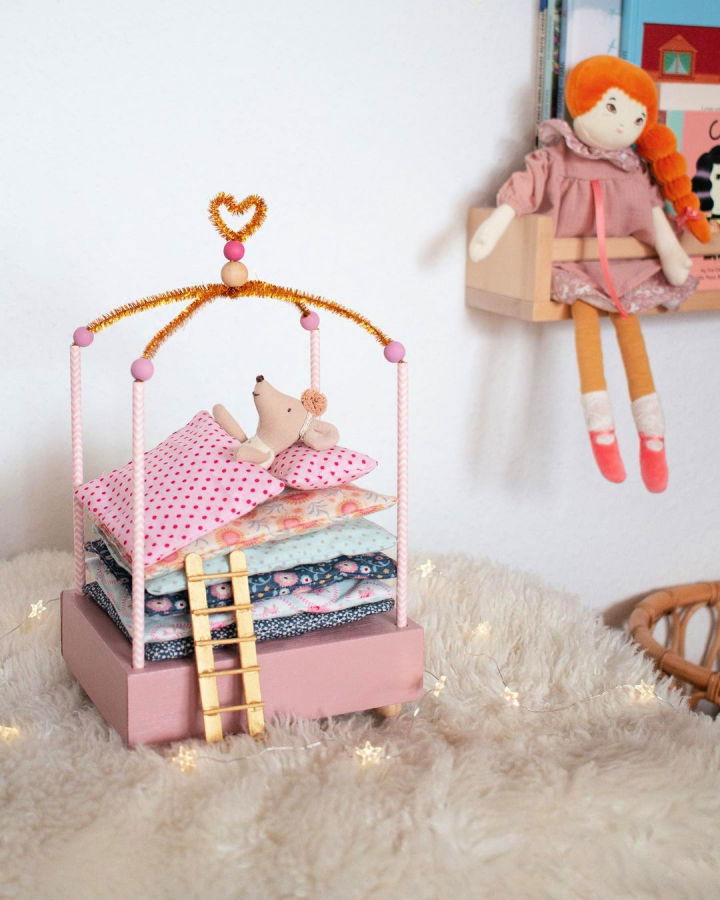 Every day in your kid's life has to be equally adventurous, full of learning, and of course, by not hitting your pocket hard. If you are looking for some truly magical and super affordable DIY crafts for kids, Home Stories A to Z can be your personal favorite for that. Talk about a magical bubble ride or easy Halloween fun times. You can find everything here. For certain, with these crafts for kids at your disposal, reduced screen time is a big YES.
6) Free Crochet Patterns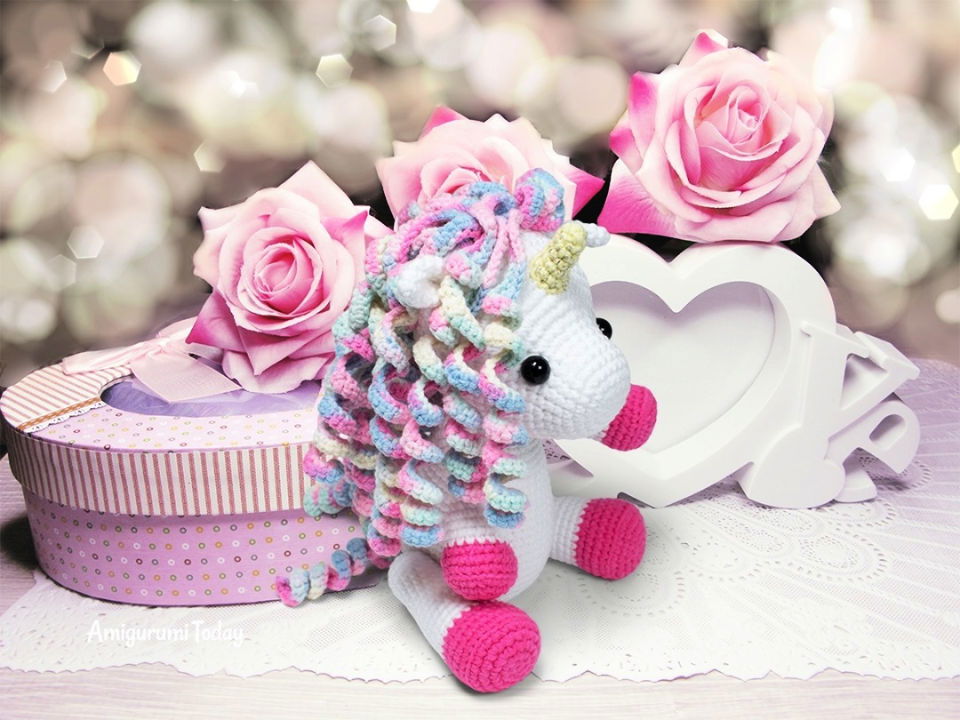 Crochet is the new hype! Gone are the days when crochet was just the wonder of winters. Now it rules the world of fashion and home decor equally. At Home Stories A to Z, you get to experience a wide and exciting array of free crochet patterns. With illustrated step by step guides! Learn about basic stitches like single, double, or HDC, or talk about the marvelous magic circle. You can find all the mysterious ways to an expert crotchetier's land here!
Crochet Owl Pattern
Owls are one of the most interesting animals on the planet. They are known for their large eyes and distinctive faces. What many people don't know is that owls can be crocheted too!  See this free crochet owl pattern is a great pattern for beginners. It is quick and easy to make, and it is very versatile. You can use any kind of yarn, and you can make the owl in any size. This pattern is perfect for making a cute little owl toy, or for making a larger owl that can be used as a decoration. You can even make a baby owl by using smaller needles and yarn.
Crochet Octopus Pattern
Find this crochet octopus pattern that is perfect for beginners! It is a quick and easy pattern that results in an attractive and cuddly octopus toy. Perfect for snuggling or using as a decoration, this crochet octopus will become a treasured possession. The best part about this pattern is that it can be easily customized to create different octopus characters. So have fun and let your creativity run wild!
These patterns are perfect for any crafter who wants to add a touch of whimsy to their home. There are several different patterns to choose from, so everyone can find the perfect owl for them. Best of all, these patterns are easy to follow and great for beginners. So what are you waiting for? Start crocheting some owls today!
Crochet Teddy Bear Pattern
Crocheting a teddy bear is a fun and easy project for crafters of all levels. Whether you're a beginner just learning how to crochet, or an experienced crafter looking for a new challenge, there's a teddy bear pattern out there that's perfect for you. In this post, we'll highlight some of our favorite free crochet teddy bear patterns from around the web. So hold your yarn and hooks, and get ready to crochet your very own teddy bear!
Crochet Top Pattern
This free crochet top pattern is perfect for summer! It is a quick and easy pattern that results in a stylish top. Perfect for wearing to the beach or pool, this crochet top will keep you cool and comfortable all summer long. The best part about this pattern is that it can be easily customized to create different looks. So have pleasure and let your crochet creativity run wild!
Crochet Hooded Cowl Pattern
This crochet cowl is such a quick and easy project, and it's perfect for beginners! The Hooded Cowl Crochet Pattern is written using basic crochet stitches, so it's a free hooded cowl crochet pattern to learn if you're just starting out. And, it's a perfect pattern for using up those leftover skeins of yarn in your stash.
This pattern is worked in the round. You will require to know how to do a slip stitch, single crochet, half double crochet, and double crochet.
Crochet Cardigan Pattern
A crochet cardigan can be a great addition to your wardrobe. They are often versatile and can be dressed up or down, depending on the style of the cardigan. There are many different free crochet cardigan patterns available, so you can find the perfect one for your needs. Whether you're looking for a traditional cardigan pattern or something more unique, there is definitely a pattern out there that will suit your needs. Plus, crocheting a cardigan is a great way to use up leftover yarn from other projects. So if you're looking for a new project, why not try making a crochet cardigan?
Crochet Keychain Ideas
Crochet keychains make great gifts and are easy to crochet. In this blog post, you will find a variety of patterns for crochet keychains. Whether you are looking for a simple keychain pattern or something more intricate, you are sure to find a pattern that you love. So, grab your crochet hooks and get started!
Crochet Cat Bed
Is your cat always finding new places to sleep? Why not crochet them a bed of their own? This easy tutorial will show you how to make a crochet cat bed that will be sure to keep your kitty cozy and warm. Plus, it's easy enough for even beginner crafters to make!
Crochet Snowman Pattern
Looking for a fun winter-themed crochet project? Check out these adorable crochet snowman patterns! They're perfect for craft shows, decorations, or just to keep you busy on a cold winter day. So hold your hook and crochet yarn, and get started on one of these delightful snowmen today!
Crochet Fish Pattern
Do you love to crochet and are looking for a new project? Why not try making a fish! This crochet fish pattern is simple to follow, and the finished product will be sure to impress. Plus, you can use your imagination and creativity to choose the colors and designs you want to use. It's perfect for a child's bedroom or a nursery. Best of all, this fish can be completed in just a few hours. So why not give it a try? Start crocheting today!
7) Crafts to Make and Sell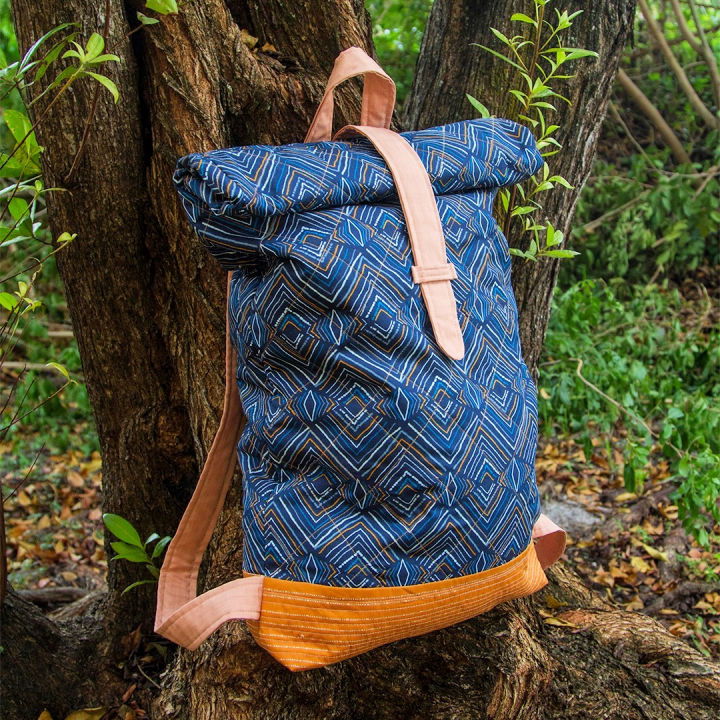 Everybody is joining the realm of online shopping these days! And even a small home base business is the new talk of the town. If you are trying to be positively productive and looking to make some easy money out of it, you can find some exciting crafts to make and sell at Home Stories A to Z. Go for crochet projects, beautiful decor items, wreaths, Christmas decors – you name it! This might be the Ginny guide you need to enter the world of crafts to make and sell.
8) DIY charging stations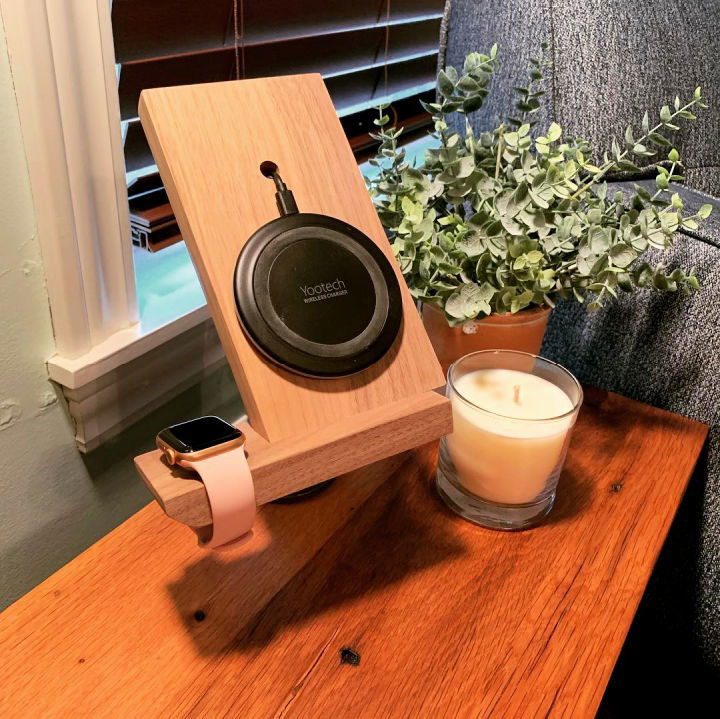 God knows almost every household or dorm has this race for the charging station dilemma! So many devices to charge yet such less or boring stations to hook them on! Well, not anymore. With Home Stories, A to Z, learn some pretty interesting and exciting DIY charging station. Turn boring wall brackets or nightstands into multiple charging stations. Use some old crates, go wooden-crazy, or choose a rather hidden decor intensive option. There's a lot to choose from.
9) PVC Projects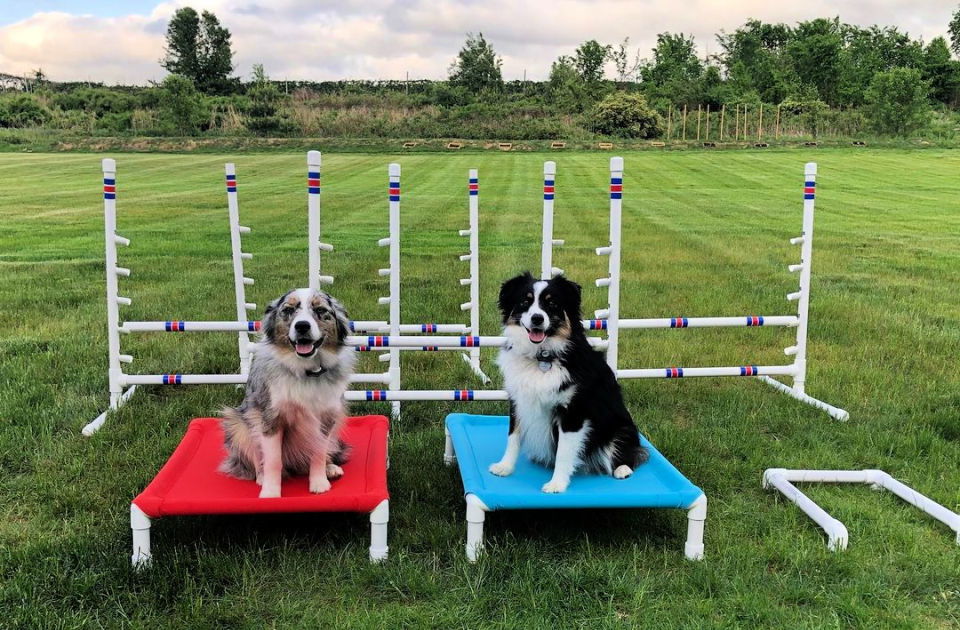 Do you happen to be the backyard chicken coop person? Or are your kids looking for more summer fun outside? If yes, you would absolutely love how these PVC pipe projects and their remarkable advantages can help you make rather more affordable decisions. Home Stories A to Z has various exciting, affordable, and certainly, durable PVC projects that you can try easily. Even if you are a beginner, PVC projects are not as intensive as woodworking plans, so that you will love those here, undoubtedly!
10) DIY Projects
1. DIY Dust Collector:
Are you looking for a way to improve your crafting experience? A DIY dust collector might be just what you need! This project is simple and affordable, and it can make a big difference in the amount of dust your projects produce. Read on for instructions on how to make your own DIY dust collector. You'll be glad you did!
2. DIY Air Conditioner:
Summertime is here and with it the oppressive heat. If you're like many people, you're looking for ways to beat the heat. One option is to install an air conditioner. Installing an air conditioner can be a costly and time-consuming project. But what if there was a way to create your own air conditioner for a fraction of the cost? You can do just that with a DIY air conditioner. In this blog post, we'll show you how to make your own DIY air conditioner using recycled materials. So stay cool this summer without breaking the bank!
Best DIY Crafts To Try
Bullet Journal Ideas: A bullet journal can be a great way to organize your thoughts and keep track of your to-dos. These simple bullet journal ideas and inspiration are a great way to get organized. Whether you're looking for gift ideas, life hacks, or creative ways to live more intentionally – it's all here!
Scrap Wood Projects: This scrap wood projects guide will show you that woodworking is not difficult. You'll learn the basics of woodworking and how to use tools, as well as get instructions for making projects like a coffee tables, bookshelves, wall clocks, and more!
DIY Raised Garden Bed Ideas: With detailed instructions and FREE downloadable material list, you can build a raised garden bed with salvaged wood and recycled materials, even if you're a beginner.
DIY Luggage Tags: Homemade luggage tags are a fun, creative way to personalize your luggage. These DIY luggage tags will give you the perfect start to your own collection.
Free Sewing Patterns
Baby Bib Patterns: Find these free baby bib patterns to choose from a variety of cute, trendy, and classic bib styles. Patterns range from beginner to advanced difficulty with step-by-step instructions and diagrams included.