Coming back home from a long day at work can get a lot more soothing and comfortable with our collection of DIY incense holder ideas, below! Incense is a beautiful feeling for the people who love its constant and refreshing smell. Burning incented candles and setting up potpourri is also an excellent option, but with the let's open the window season reaching us, burning incense is another perfect option!
You will require a few supplies and inspirations to get started! We have got beautiful and catchy ideas by using polymer clay, old vinyl record, or wood. These inspirational DIY incense holder ideas are going to bring quite the catchy and perfect vibes to your house! If you, too, have been looking for ways to make your home look more inspiring and welcoming, you are going to absolutely fall in love with our collection of DIY incense holders below!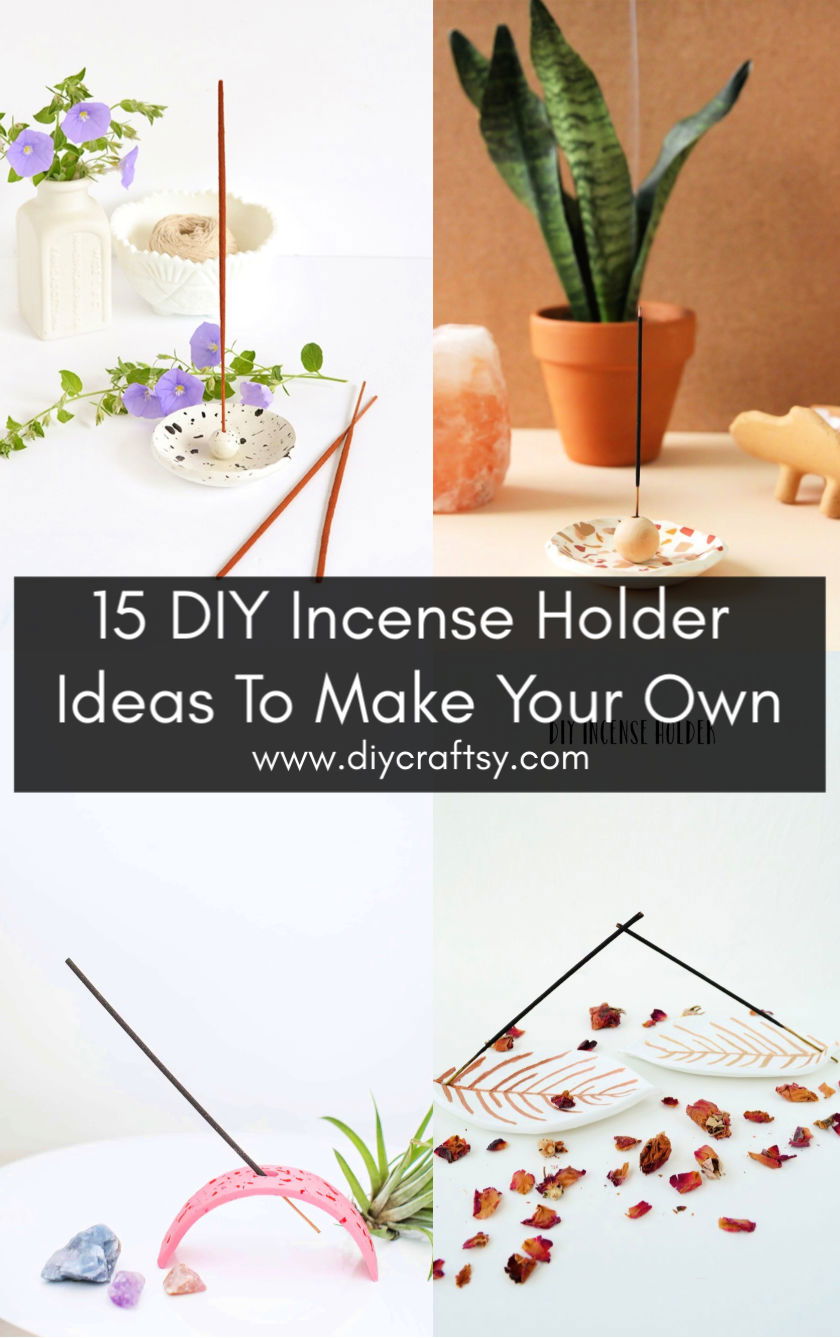 Keep reading for some darn easy ways to make your favorite colored and pattered clay or marble designs and be your own homemaker. Having said that, let's just dive into our list of incense stick holder ideas.
1. Terrazzo Style Clay Incense Holder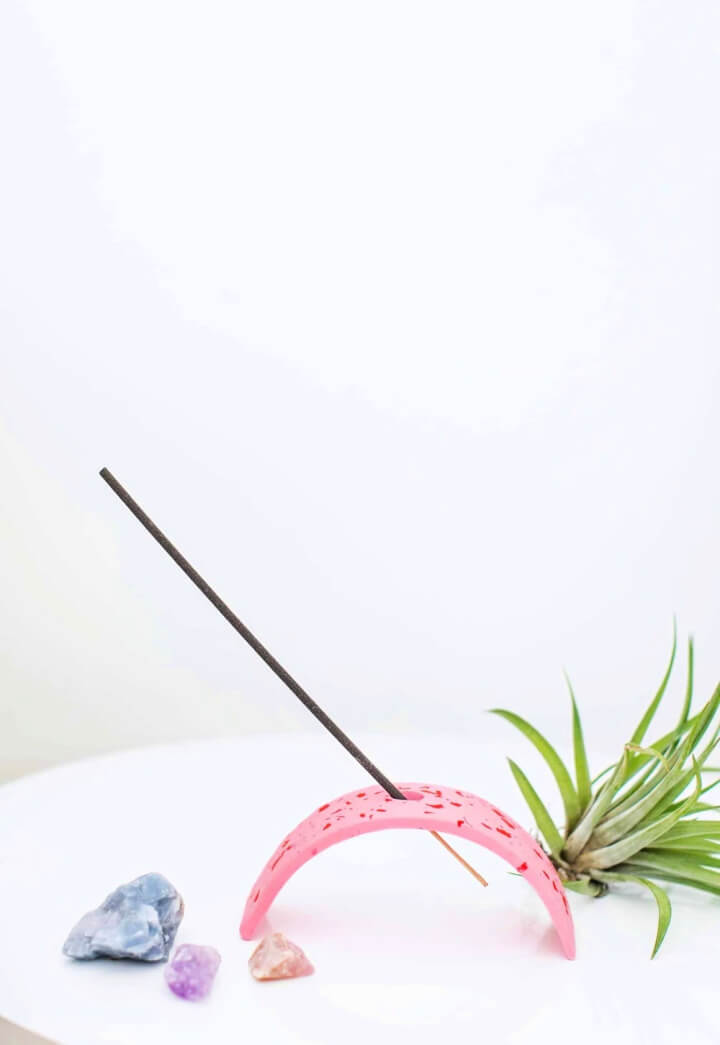 Along with burning candles, burning incense is also a perfect way to keep your homes warm, cozy, and soothing. You can find my incense flavors in the market, amplify the whole appeal with this oven-bake clay DIY incense holder, here. abeautifulmess
2. DIY Terrazzo Incense Holder Using Clay

Chop down your neutral-colored clay pieces and roll them into a minimalistic and white clay to recreate a Terrazzo effect. You will require a wood bead, clay rolling pin, heat-safe bowl, knife, and hot glue. blissmakes
3. Spotted Air Dry Clay Incense Holder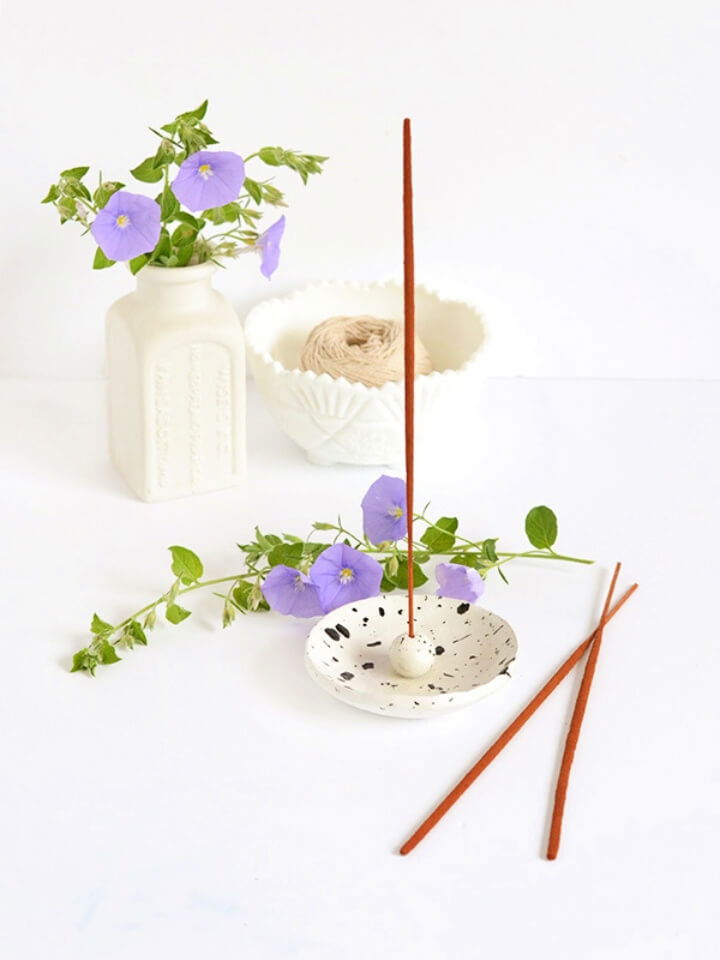 Who wouldn't love to have a lovely incense burning out and adding up to the warmth and coziness of the room? When you come back from a long day at work. Incense holders are quite easy to make, and here we have got one made with air dry clay. curbly
4. DIY Leaf Incense Holder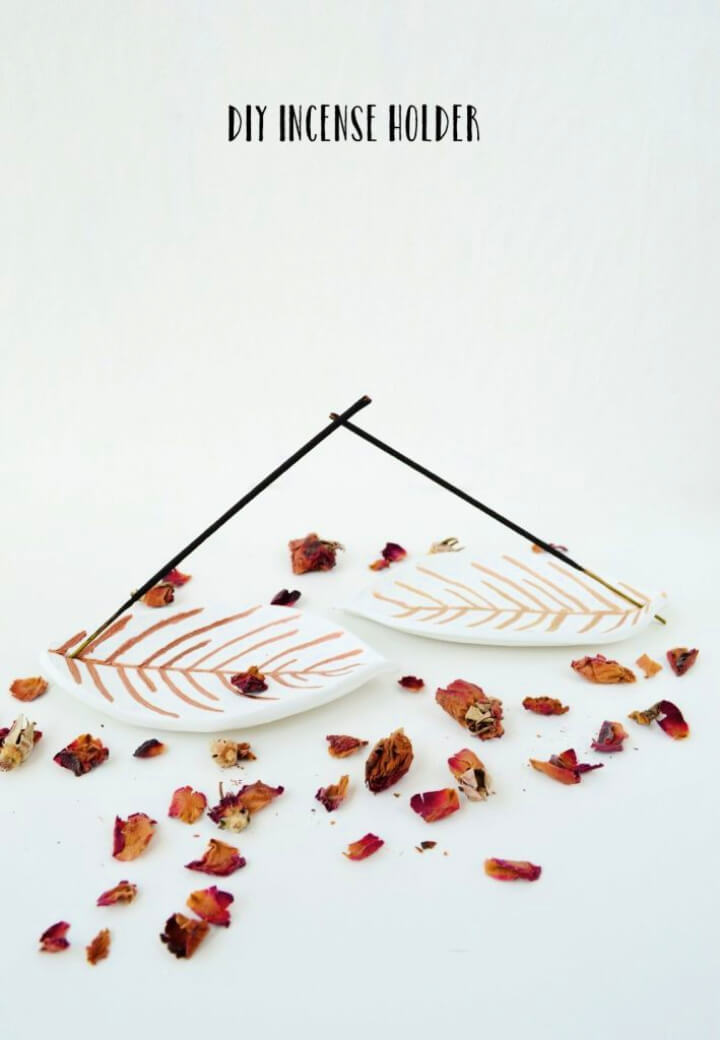 Greet autumn with the best aromatherapy DIY incense holders! You will need about 500 grams of air dry clay, any leaf with linings for leaf printing, skewer, brush, copper, and gold gilding and roller or copper pipe. enthrallinggumption
5. Make Incense Holder for Fall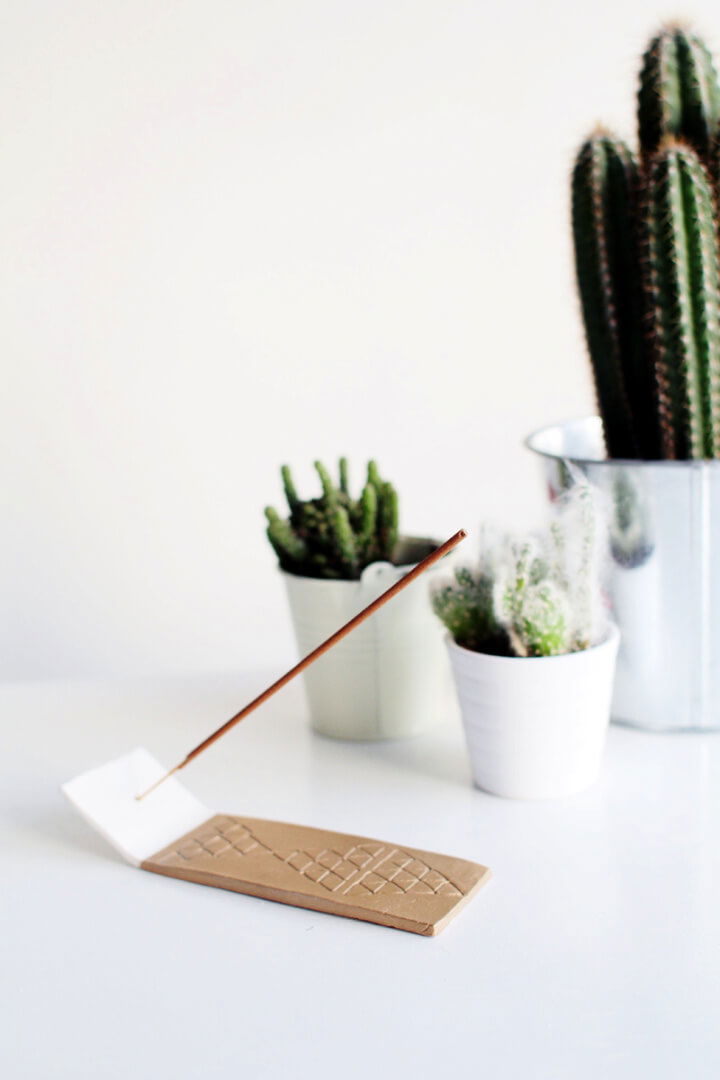 Here is another pretty cool idea for making a perfect incense holder for fall. Get your hands on some air-dry clay, roller, sheet metal, skewer, spray paint, and craft knife! Make the desired pattern on the rolled out clay with a small strip of metal. fallfordiy
6. DIY Clay Incense Holder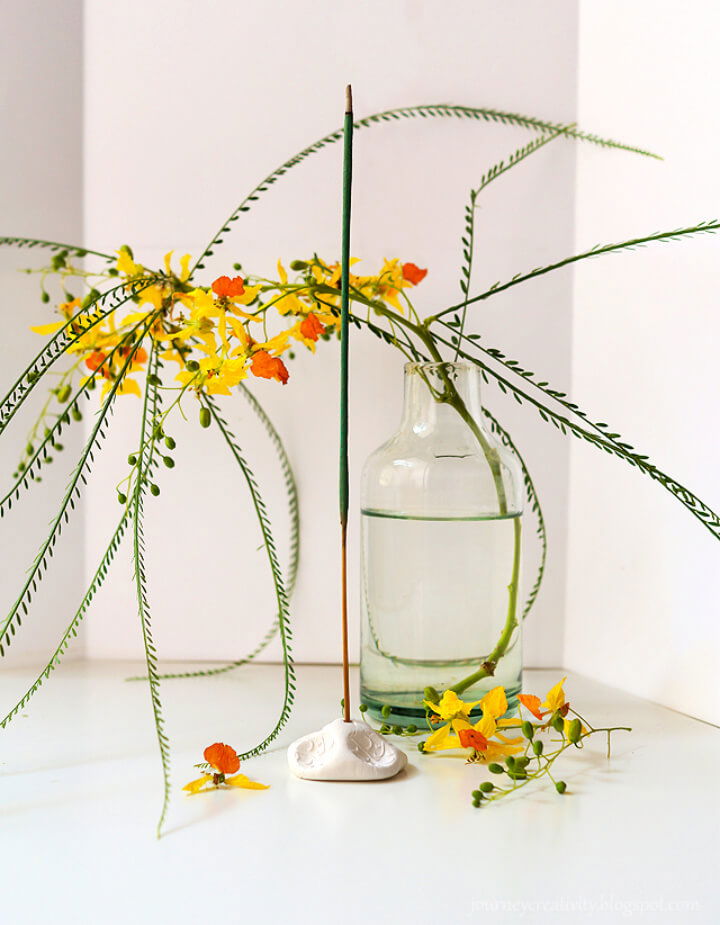 A perfectly textured clay incense holder using your favorite earring design. Workaround a ball of clay and make it flat from four sides. The tutorial has a complete step by step guide with illustrations. journeycreativity
7. Air Dry Clay Incense Holder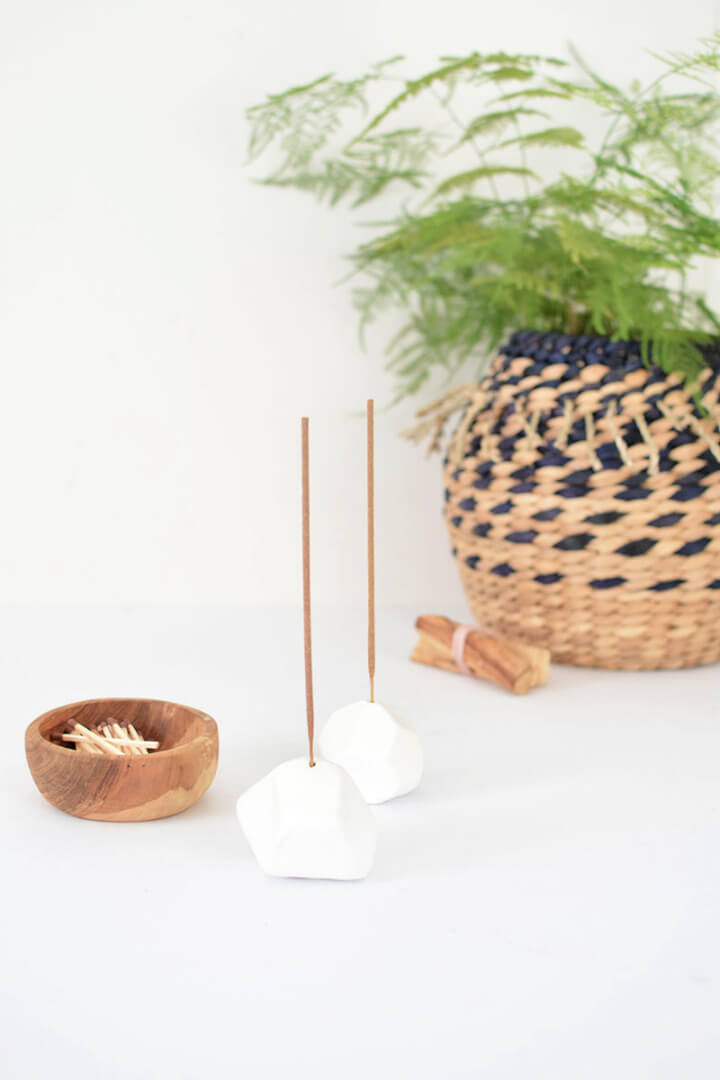 Like mesmerizing white marble stones, this DIY incense holder is a heart stealer! Set up the whole perfect theme with air dry clay. Sharp knife, acrylic paint, clear varnish, and sandpaper bock. burkatron
8. Polymer Clay Incense Holder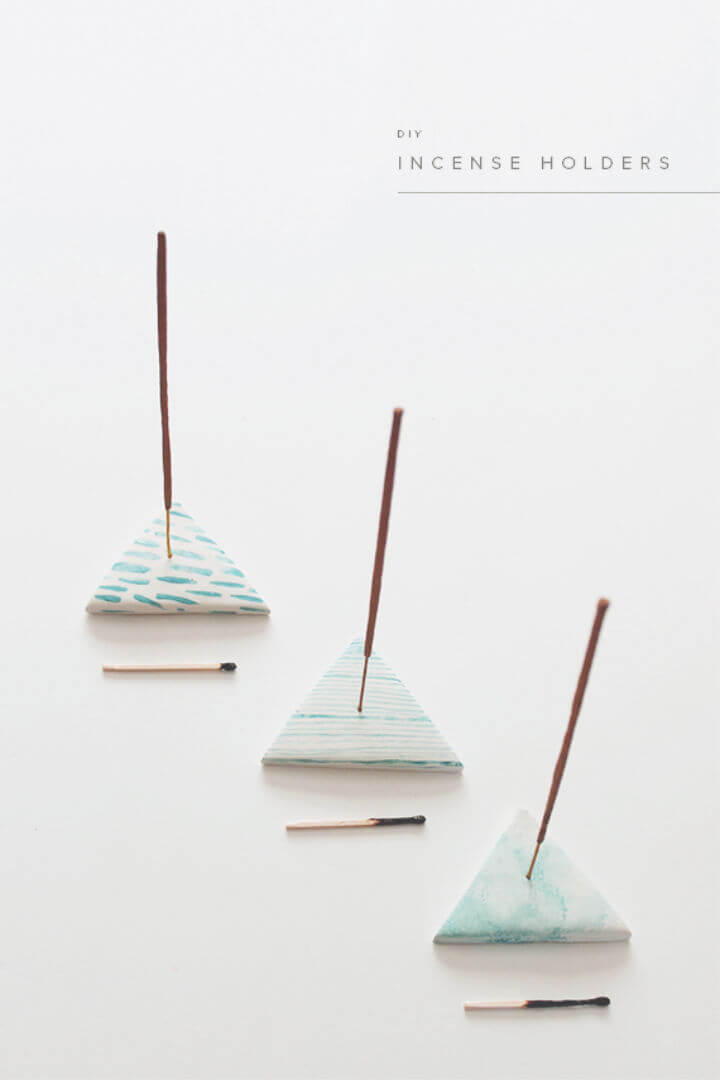 Get crafty with polymer clay! Start by softening the clay in your hands and work around colorful acrylic paints to make a catchy pattern. You can shape the clay as you like. Make some appealing and beautiful incense holders. almostmakesperfect
9. How to Make Wooden Incense Holder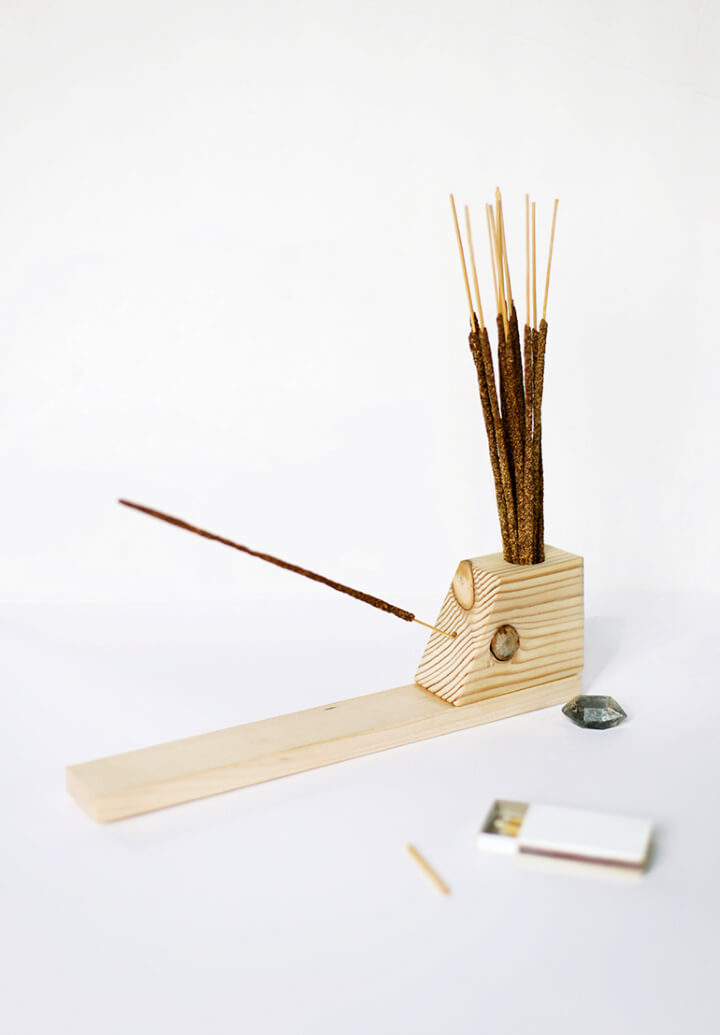 Folks at The Merry Thought has found the perfect incense holder for you by working around a piece of wood. If you adore your incense collection and it's the time of the year when you will be abundantly using it, showcase your incense collection too in the pocket hole. themerrythought
10. Incense Holder from a Recycled Vinyl Record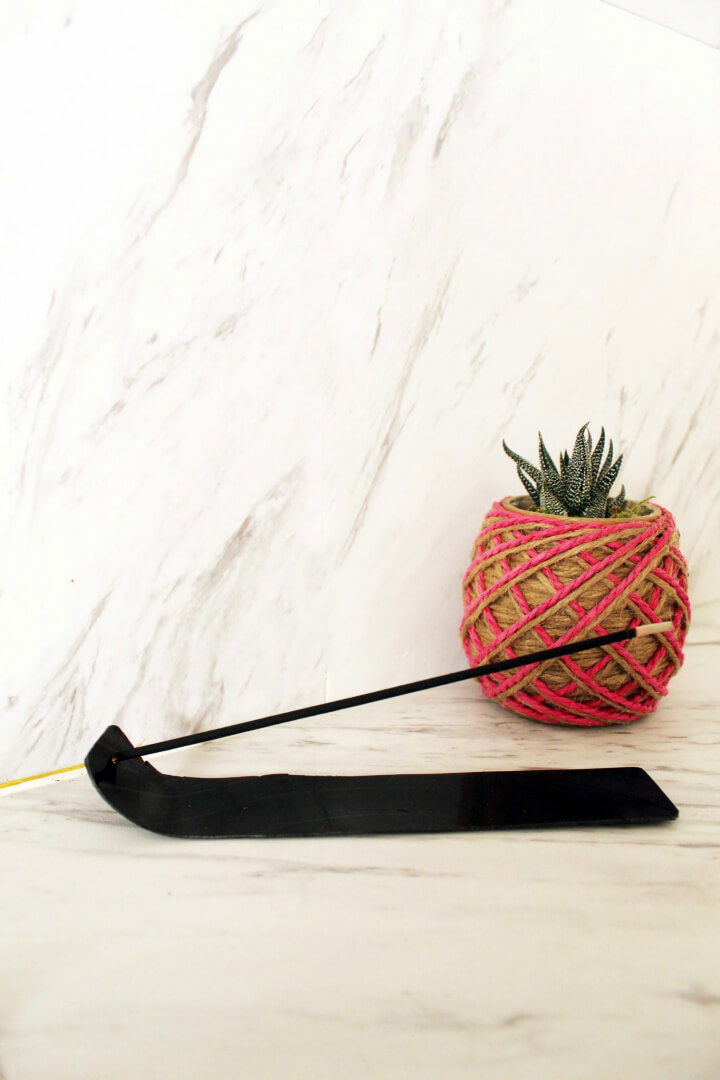 For many of you, the best part of the day will be to burn incense and introduce some refreshing and pleasantly soothing smiles in the house. In this tutorial, you will learn to transform your old record into your perfect DIY incense holder. creativefashion
11. Concrete Incense Holder

Bring character and appeal to your house with this DIY incense holder! Made of a concrete pot! You will need around 800 grams of concrete powder, yogurt pots for sizes, sand, incense sticks, tape, sharp knife, and sanding paper. makeandmess
12. Marbled Incense Cone Holder

Who doesn't love the odor of soothing incense when back home from a tiring and long day at work! This DIY marbled incense holder is quite easy to make using a few supplies and can be made in hardly 15 to 20 minutes. wildamor
13. Concrete Incense Holders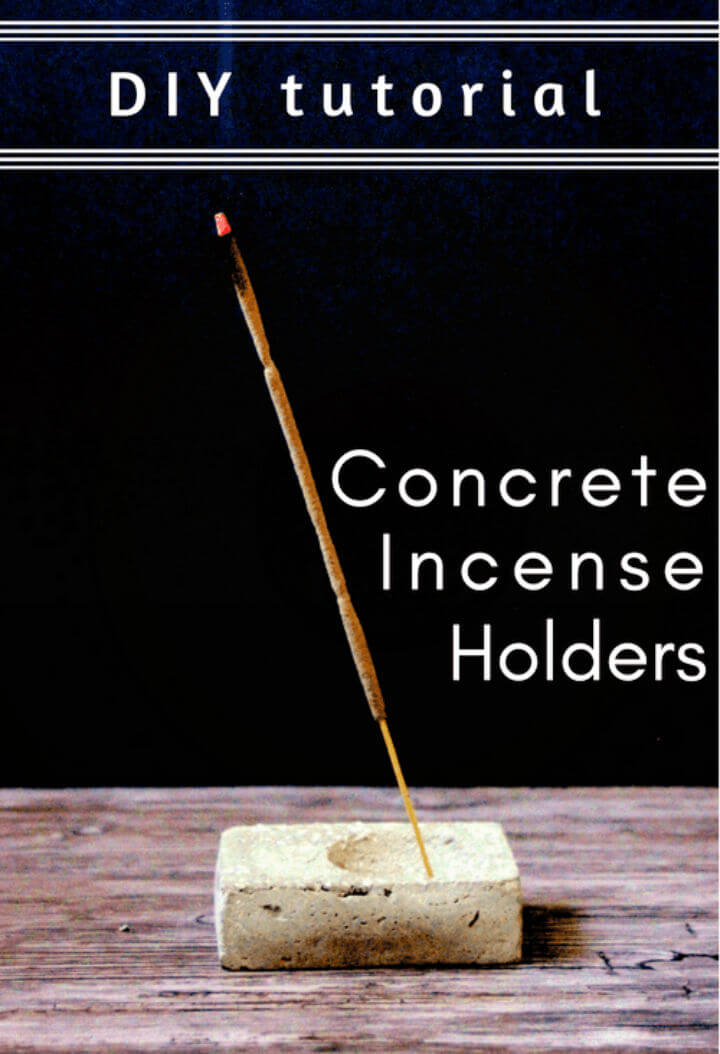 If we were to describe concrete in one word, that would be "Gorgeous"! Concrete is durable and absolutely pretty with its epic qualities like durability and variations with crevices and cracks. Pro-Tip, always wear gloves while working on this kind of substance. domesticaf
14. Clay Rose Marbled Incense Holders

We absolutely love these marbled clay rose incense holders! They will not only look pretty with the soothing colored patterns of the rose and marble. But also will add an appealing touch to the incense stick! sugarandcloth
15. Polymer Clay Incense Holder

Let's take the DIY incense holder game to a whole new level with Crafty Little Gnome here! You can easily make this incense clay holder is hardly $2. Start out by making a ball out of clay and then start attaching small petals. Get full details here. craftylittlegnome
Did you see how many perfect and enchanting incense holder options are out there? And none of them are too expensive or complex to make. In fact, these are a great way to awaken your crafty inner soul and get flaunty with your designs, textures, and color embedded patterns. Most of these supplies are hardly going to cost you under $5 and are going to add a lovely statement and character to your DIY home decor. So, why not beat the long day off with these charming DIY incense holders to make your day look brighter.