If you have been blissfully endowed with the crafting skills but you have not tried your hands on the DIY vinyl projects then let me just tell you that you are undone by this talent of yours. The range of the ideas and DIY projects to do with the vinyl and the silhouette machine is as wide as a sea. Every time you plunge into it, something unique and better comes out of it. So here we to draw your attention towards this interesting and useful genre of crafting so that your skills can cherish a new experience and get broaden up.
From home decor and embellishment to dressing up and beautify your common things you can do it all with a simple touch of vinyl. Moreover, you can make lots of handmade gifts for your family, friends, and colleagues using this amazing technique and save a lot on your hard earned money. With these 56 DIY vinyl projects to decorate your home at no cost and you would learn all the possible ways and techniques to create some amazing designs, patterns, shapes, images, numbers and letters from the silhouette machine and then cut them out of the vinyl for your perspective use.
The best of the ideas and projects regarding vinyl use have been rounded up right below and to ease it more for you detailed link have been provided for each project to check out the tutorials. Making wallpapers, headboards patterns, personalized quoted boards, family evening boards, labeling jars, spice containers, theme decor for parties, upgrading the look of your iPod, laptops mobile cases etc you can do it all with vinyl and that too with extremely low cost. The DIY vinyl ideas given below are limited but can inspire you for unlimited imaginative plans coming out of your thinking mind.So explore the vinyl projects below and in return expand your creativity and add your part to this lovely vinyl art.
Vinyl Letter Customization: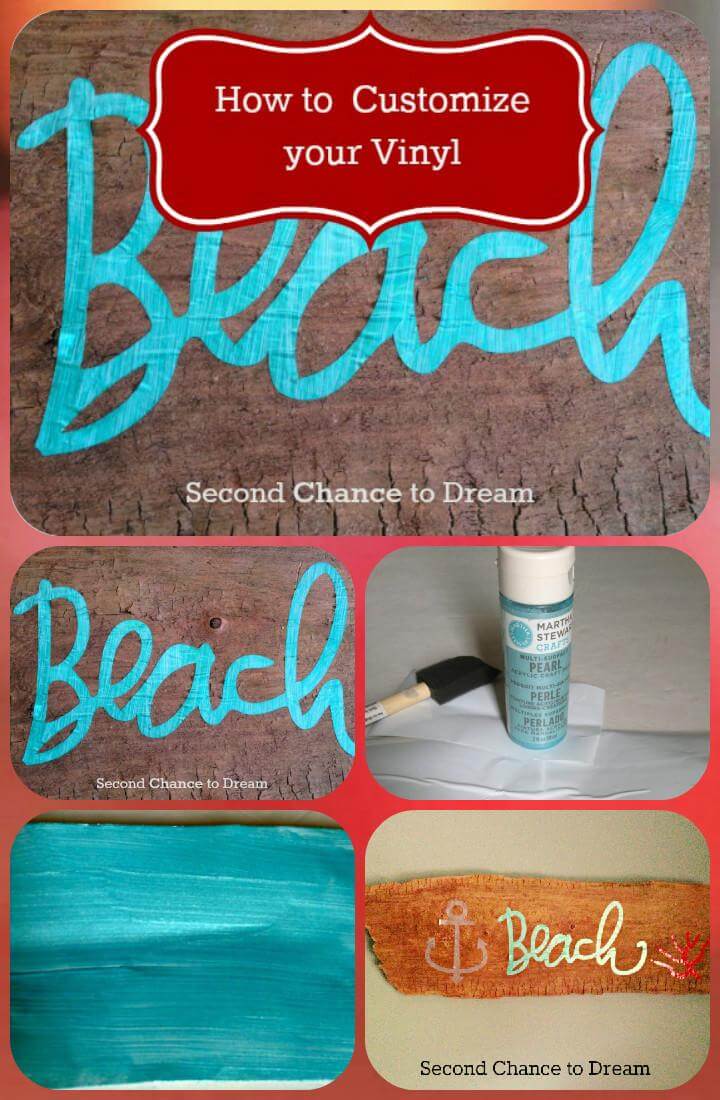 Using vinyl can be really frugal for your home decor if you use it for custom made decor projects like thi sbeach word being done on a wooden piece and attached in the bathroom to add some beauty to the decor there. Here lies the step by step tutorial of this vinyl secondchancetodream
Customized Vinyl Easy Football Field Party Table: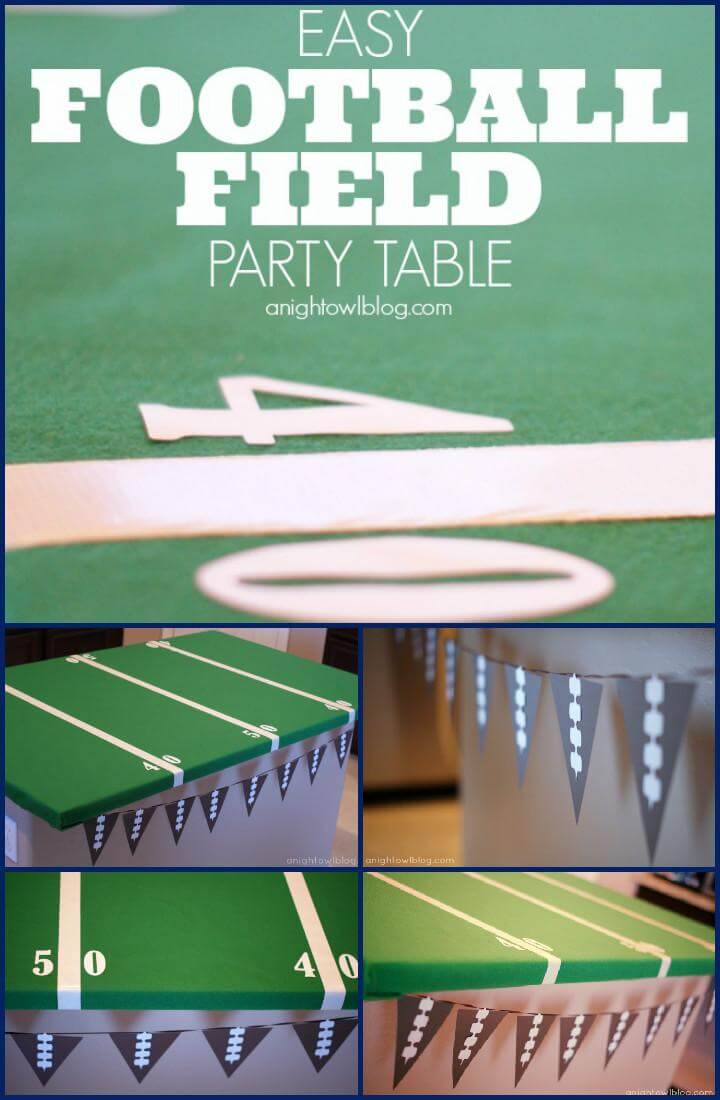 For the football lovers what can an ideal theme than this favorite game of theirs. And using vinyl you can easily create a football ground with numbers on the table and the cute brown buntings adding more fun to it. Step by step instructions to create this fun football party theme are right here anightowlblog
Vinyl Updated Vintage Industrial Bar Stools: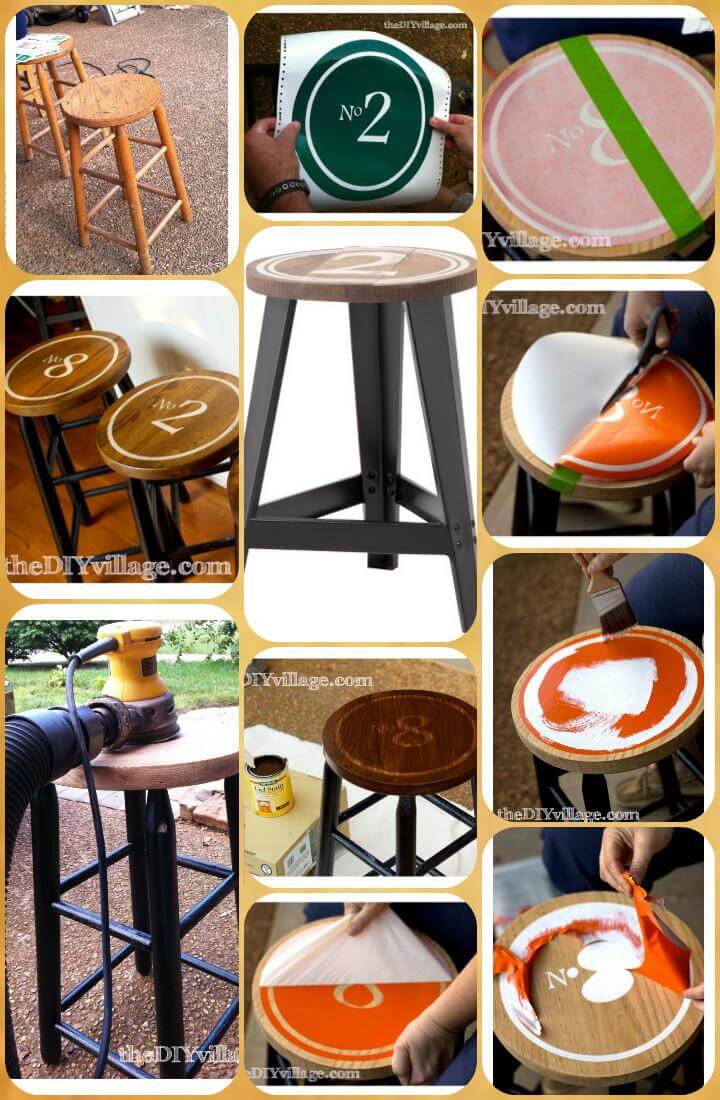 You can award totally an up todate look to your old stools by giving them numbers on the seats and using vinyle for the purpose would make your task much more easier and frugal too. We know you just fell in love with this idea so get the complete follow up of this idea here on the link thediyvillage
Vinyl Headboard Makeover: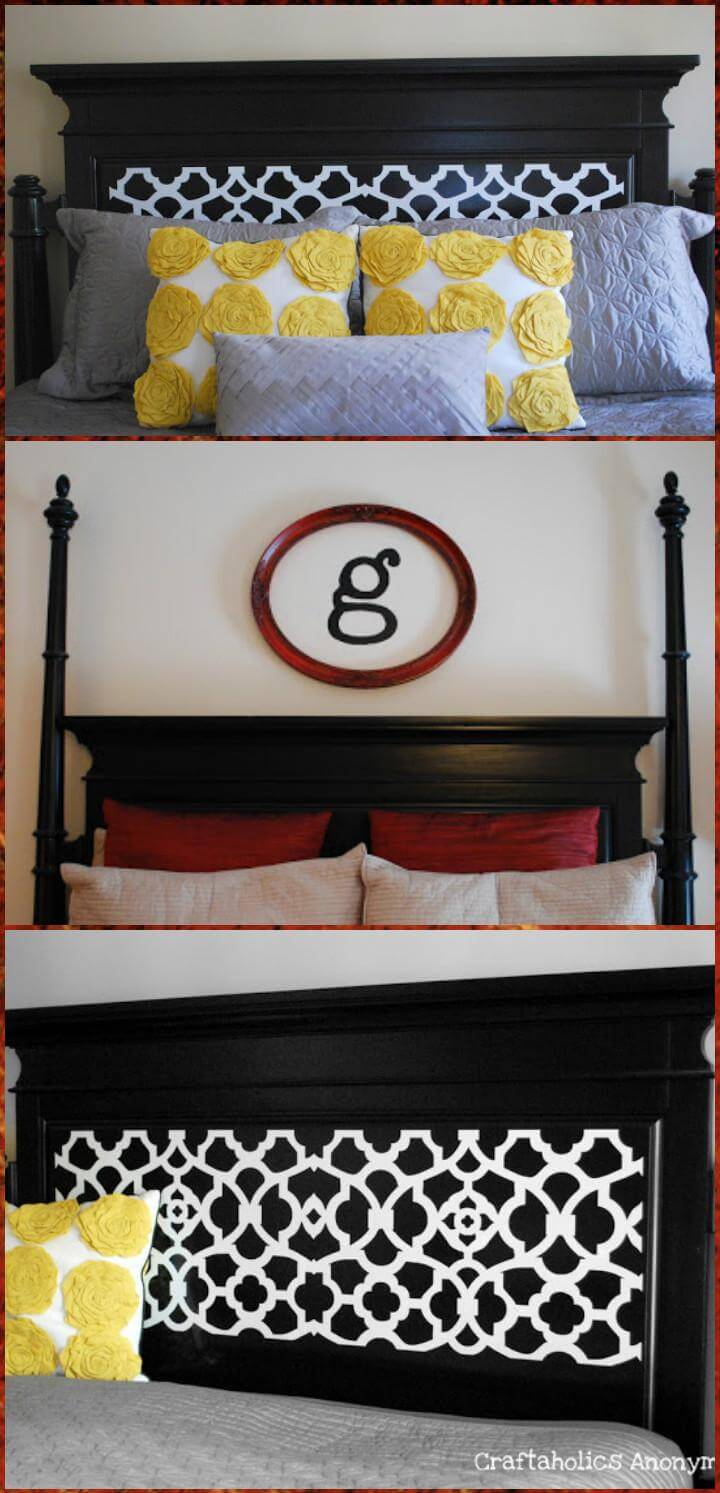 You can enjoy some cheap thrills in your home decor with the help of vinyl.For example for the bedroom gradation you can use a white vinyl pattern on the headboard and make it look lovely and gorgeous from boring and full in no time.Complete details of this project are here on this craftaholicsanonymous
Vinyl Lettering Side Table Makeover: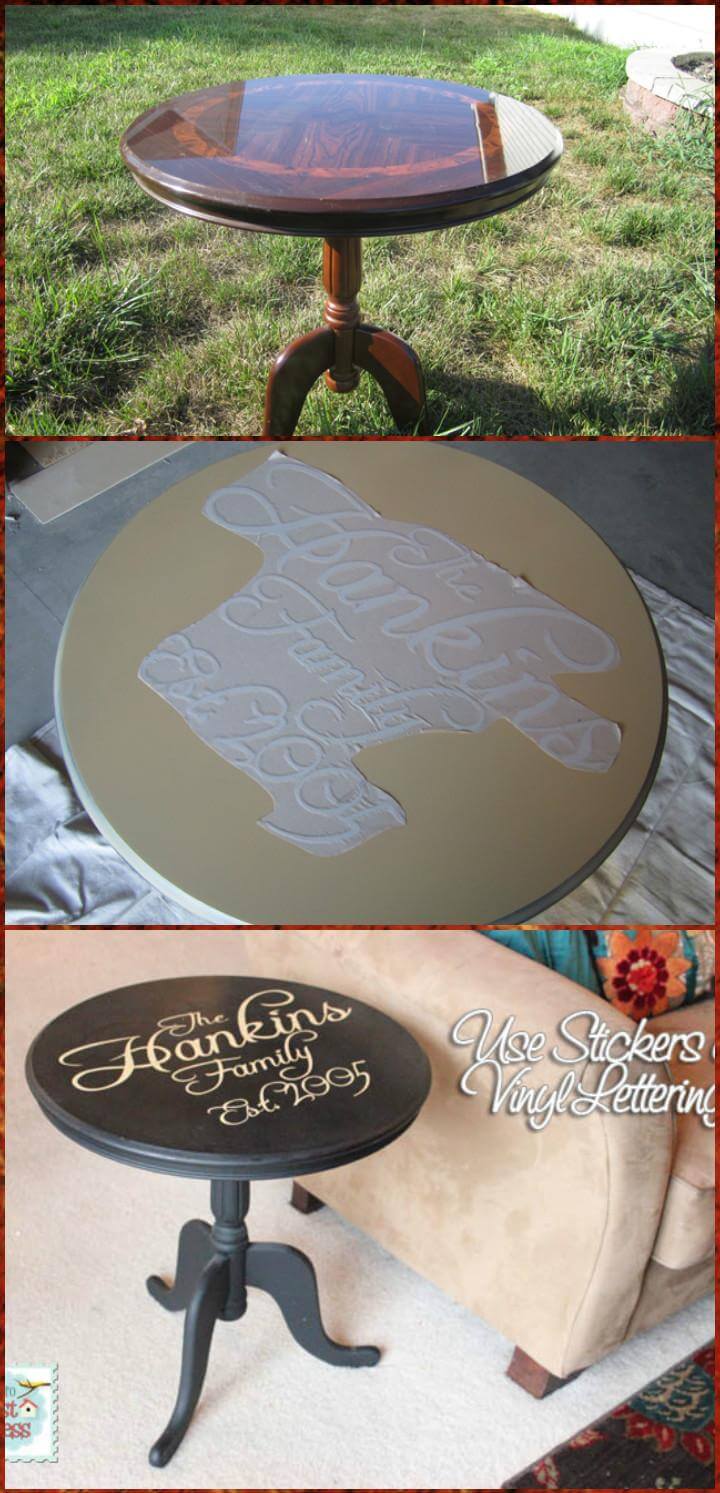 With some vinyl stickers and some paint you can lend such an awesome look to your old tables like you are watching in the above pictures and that too at the cheapest possible cost. Learn step step tutorial of this side table makeover right on this link howtonestforless
Vinyl Old Cabinet Door Laundry Room Sign: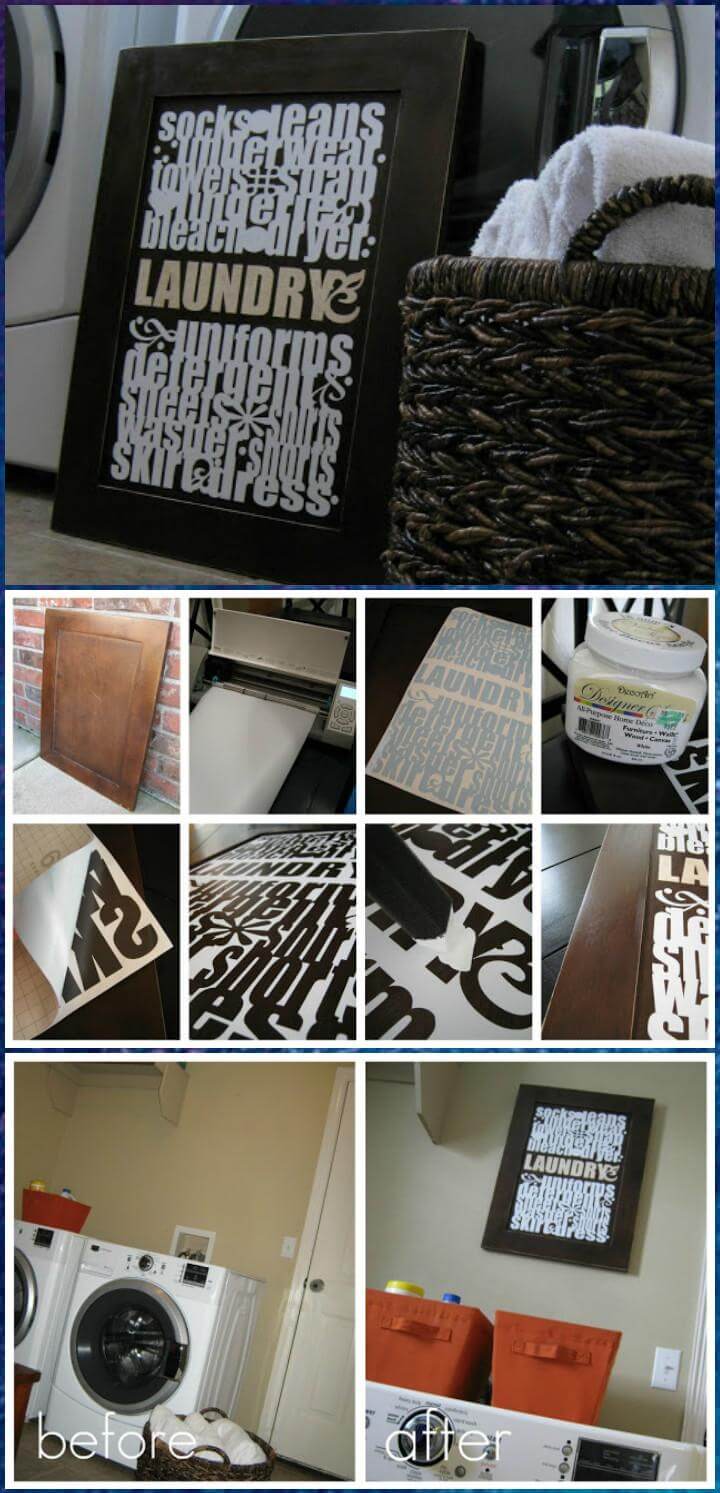 You can use some paint and vinyl stencils to give your laundry room this lovely and cute laundry sign and thus bringing customary and personalized decor to this section of the house and that too with your own hands. In a case you need to the details of this project we have the link here gingersnapcrafts
Beautiful Vinyl Canisters: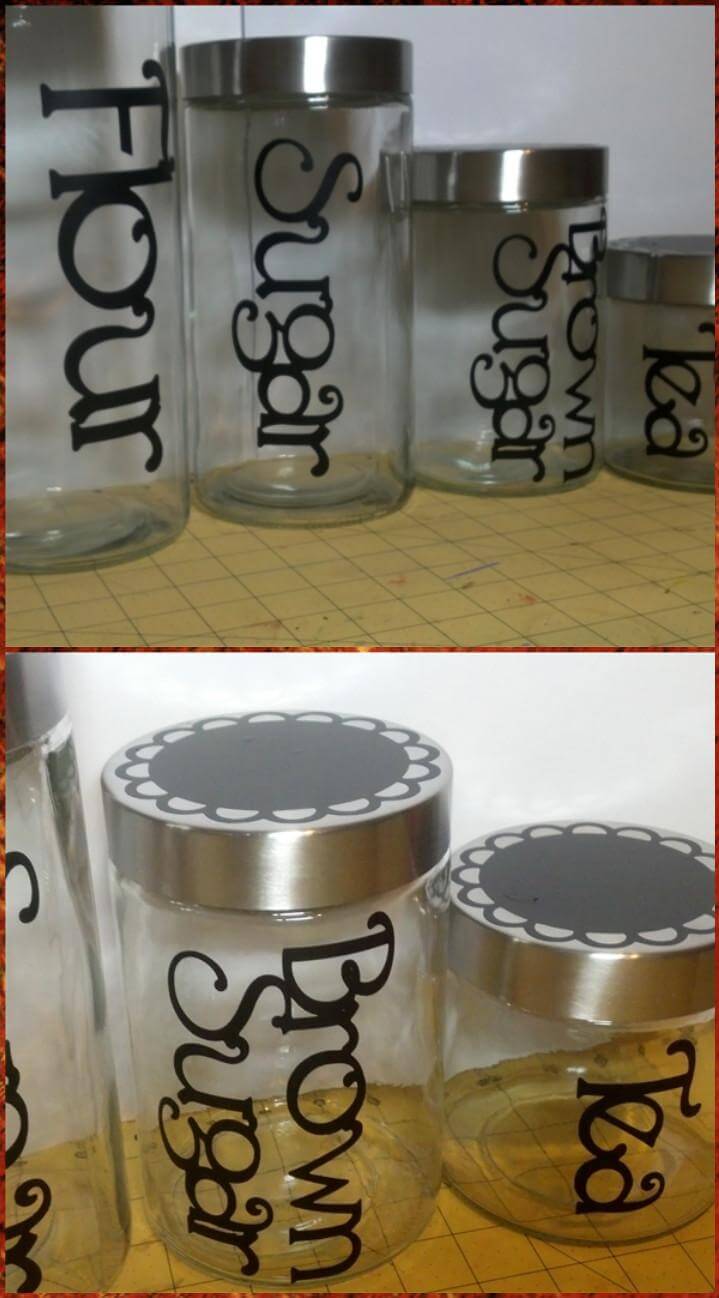 The best possible way to the vinyl stencils are to name the spice jars and other containers in the kitchen it would help you to approach the apt thing so that you don't get confused between the salt and sugar next time. Here is the details of this superb gorgeous and functional vinyl idea cricut
Self-Made Vinyl Family Name Tile: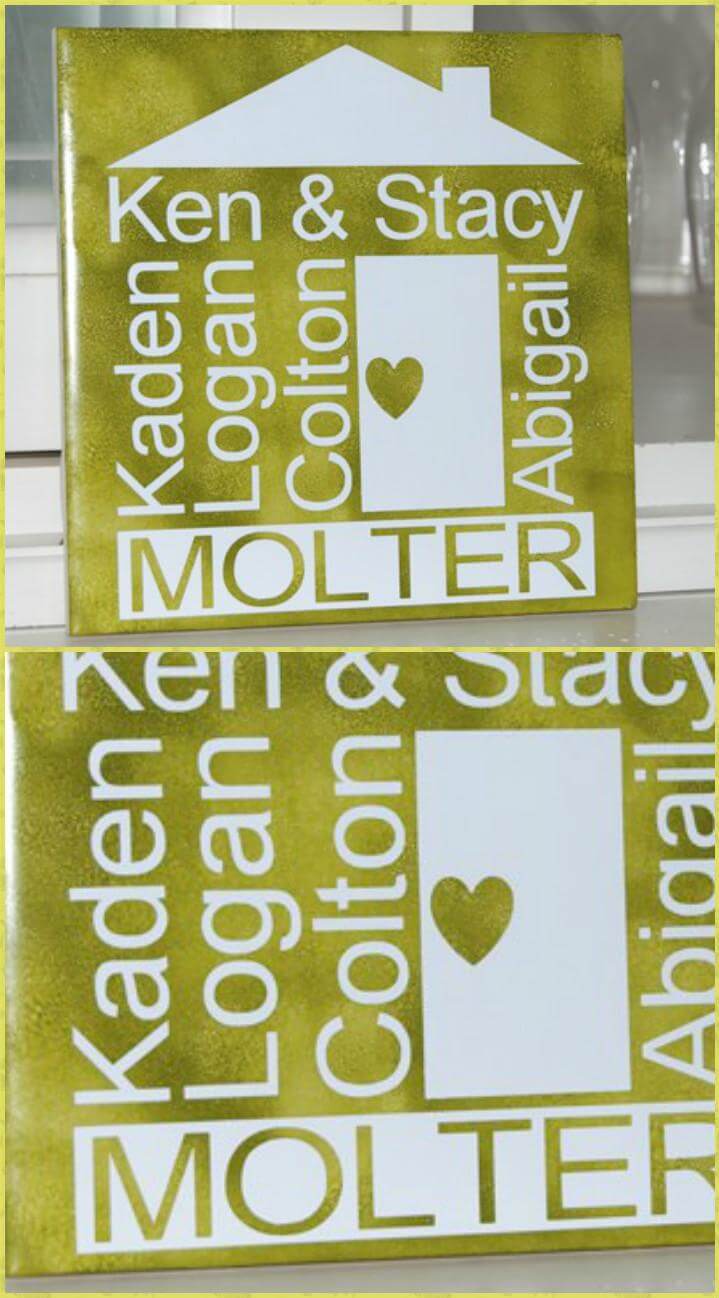 You must have this absolutely gorgeous family name plate in your home decor either indoor and outdoor and you can make it yourself at home using a tile, a silhouette design, vinyl paint etc with names of all the family members and a home roof sign adding more meaning to it. On this link you would get the step by step making story of it stacymolter