Nowadays the kids are mostly attached to technology like they love to play video games, to watch the TV and also to use the mobile at the same time! These could be the great fun-making ways for the kids but as a mother or parent, do you think this kind of affairs is going to produce sharper minds in your kids? Or they somehow increase the creativity of your kids? Probably not so much, so you must take some wise steps to boost the creativity of your kids and you can easily do so by making the kids doing some practical science experiments at home and also by doing the various DIY craft projects at home!
So, if you are brainstorming to plan some thoughtful crafts for the kids that will develop sharper brains in them, then we have already done it for you! Just have a look at these 75 easy craft ideas for kids to make at home that are amazing and make the kids busy in crafting without missing out the fun factor! These projects are really for the parents who want their kids to work on their creativity! These projects are the super genius that will let creative juices of your kids flowing till they become the master in crafting!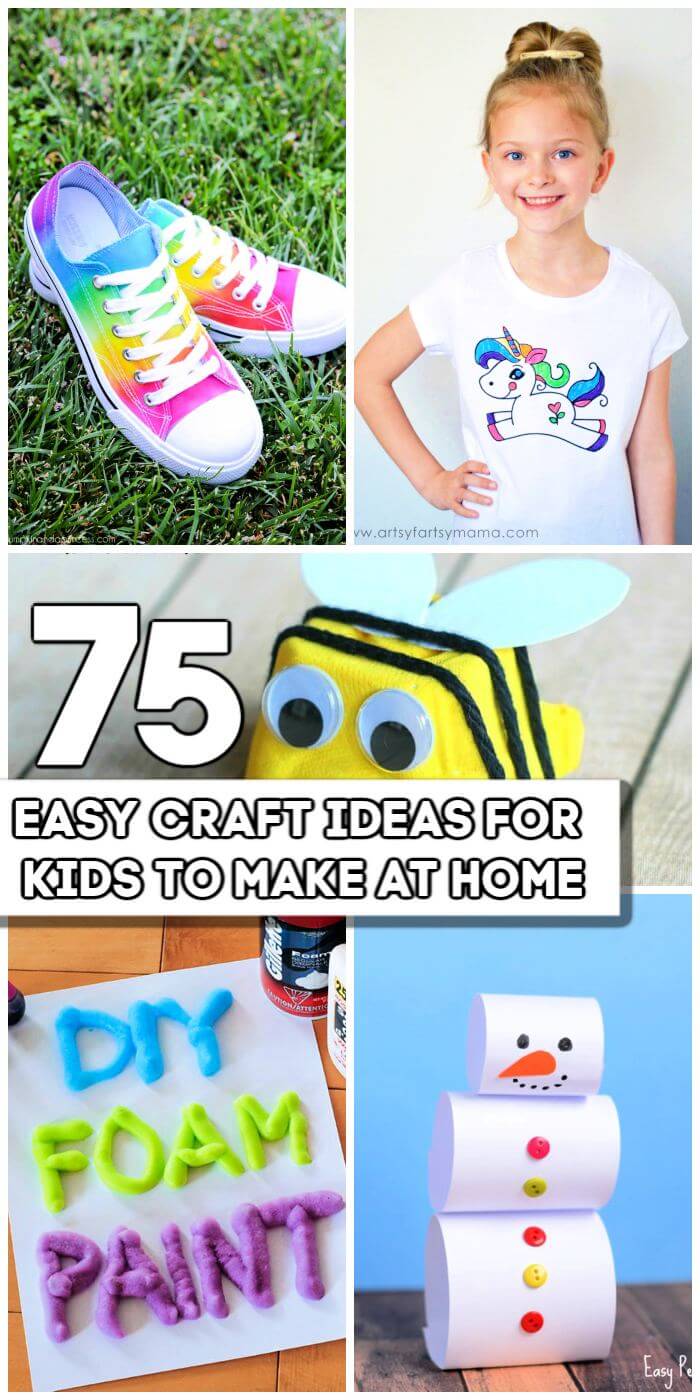 Let your kids make the cool hanging photo bookmarks using the tassels and cutout photos, go with paint and sponge and also with googly eyes and colored paper to create a stunning looking painted turkey wall sign or craft and let your kids to add extra wings to their creativity by making the cool paper owls at home that will also make a great bird wall art! Indulge your kids in paper crafting and let them create beautiful sculptures of their own, a fab sample here is the given paper mermaid that will also make an excellent toy for a kid!
DIY Kids Crafts:
Your kids can get crafty with the paper plates also to make cool snowmen and another character of this kind even the cartoons, check out the given below samples to get yourself inspired! Make your kids thread the bead on the metal wire and then coil it and also string it up to make loving hanging outdoor decors! Make the cardboard box dinosaurs or horses that will boost the fun of them and also make your kids busy in making sweet wall tree art using the paper and colorful paper circles!
Boost the painting skills of your little kids by making them busy in painting the wooden toys or filling the sketchbooks and also let your kids make some fantastic egg carton baby bees that will make a cute toy for all fun loving kids! Make the hexagons with painted craft sticks and then weave them with pom-pom string to make gorgeous honeycomb dreamcatchers and also let your kids go handmade with a mason jar and popsicle sticks to make a lovely turkey toy, get inspired of the given sample! Visit the attached links to reach to full free guides and visual tutorials!
How To Make Q-tip Lamb Craft: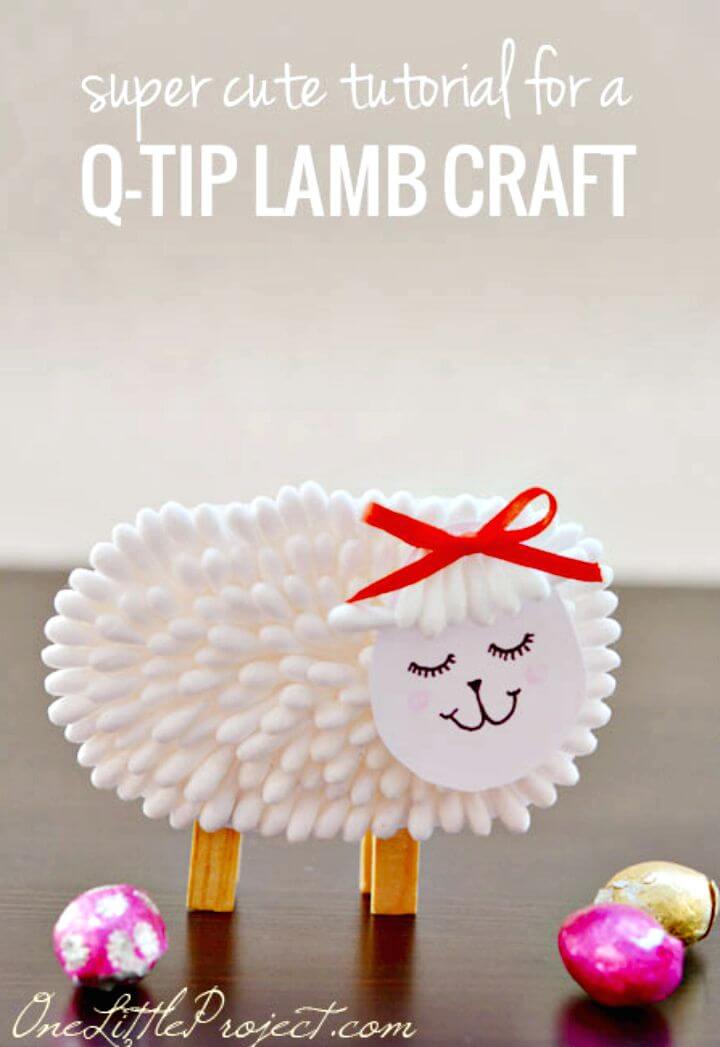 Tutorial: onelittleproject
Adorable DIY Unicorn Coloring Shirt Craft: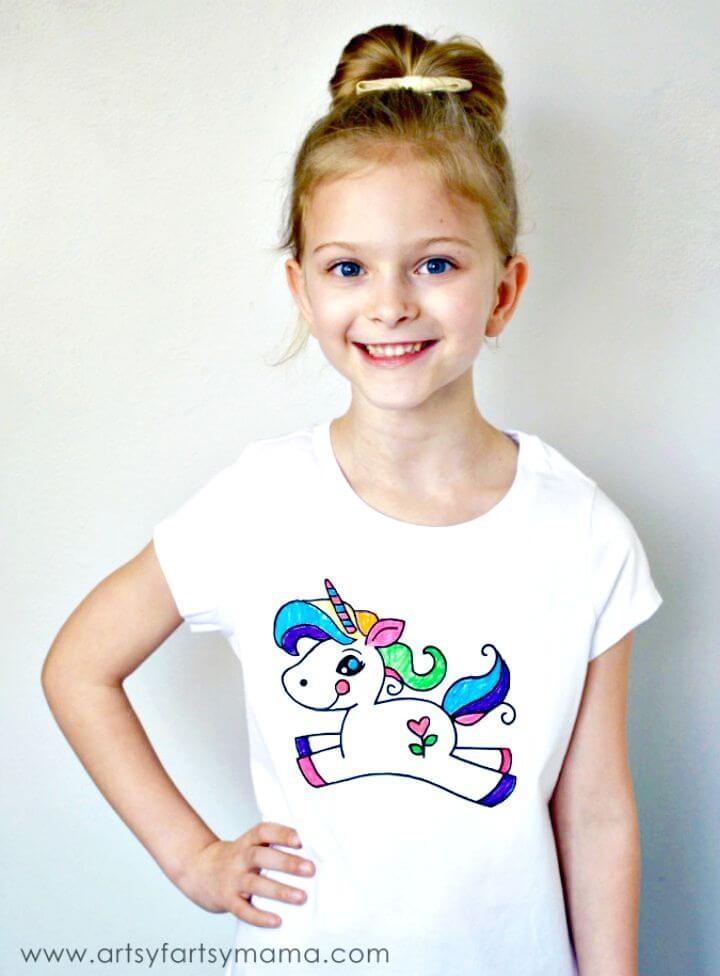 Tutorial: artsyfartsy
Easy DIY Turkey Pudding Cups: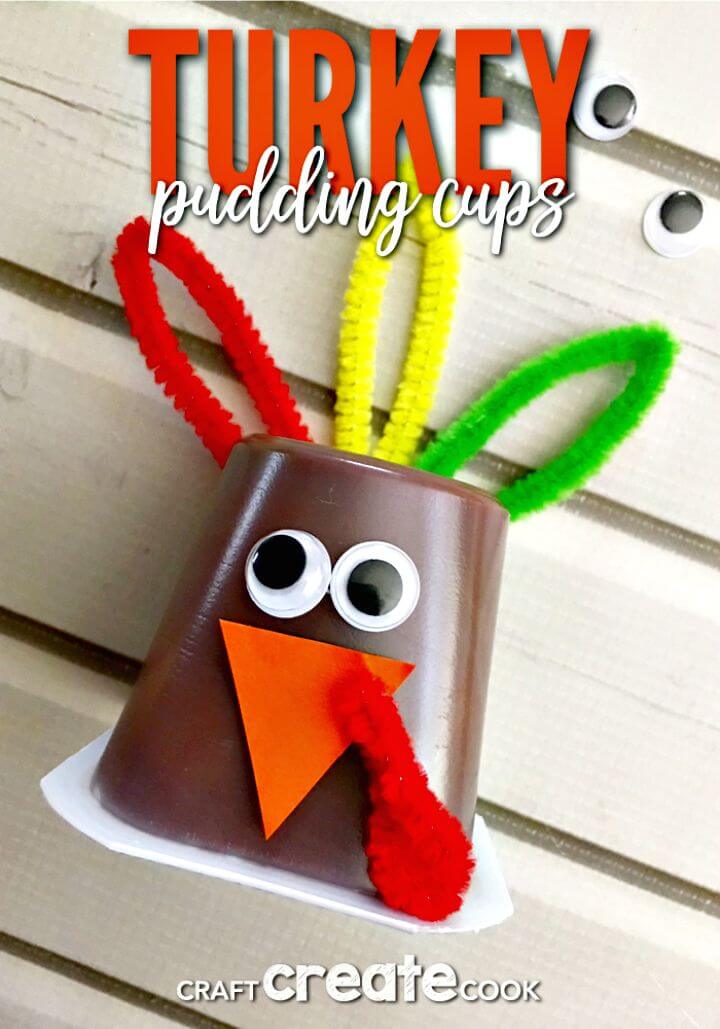 Tutorial: craftcreatecook
How To Make Yarn Painting: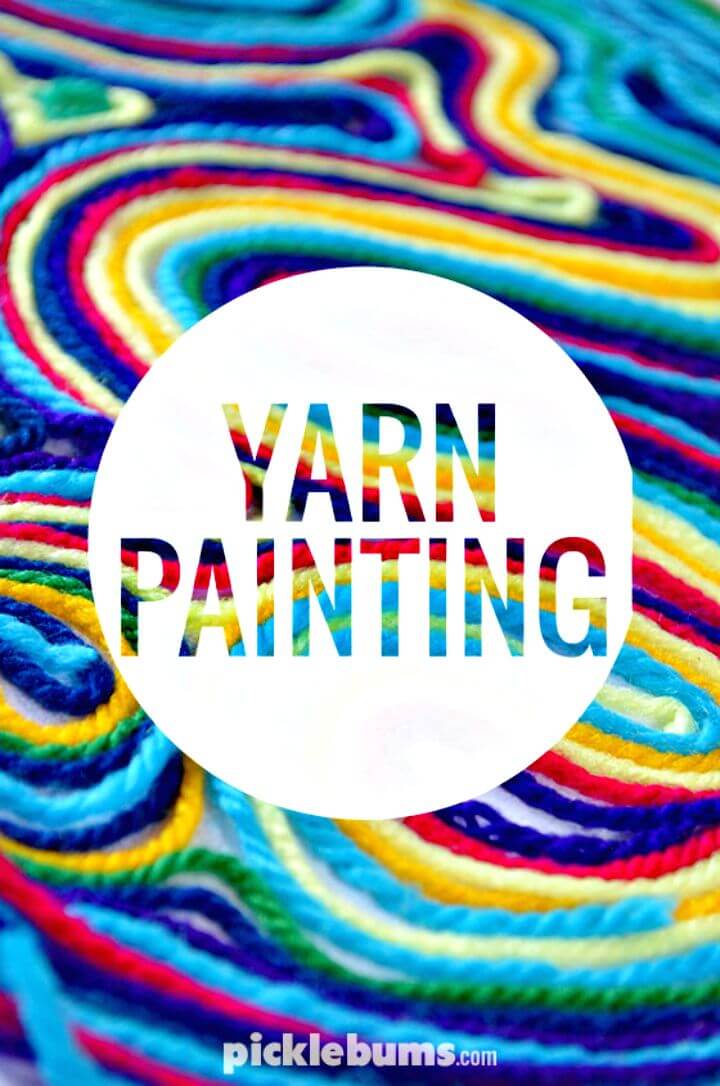 Tutorial: picklebums
DIY Rainbow Rainmaker Or Rain Stick: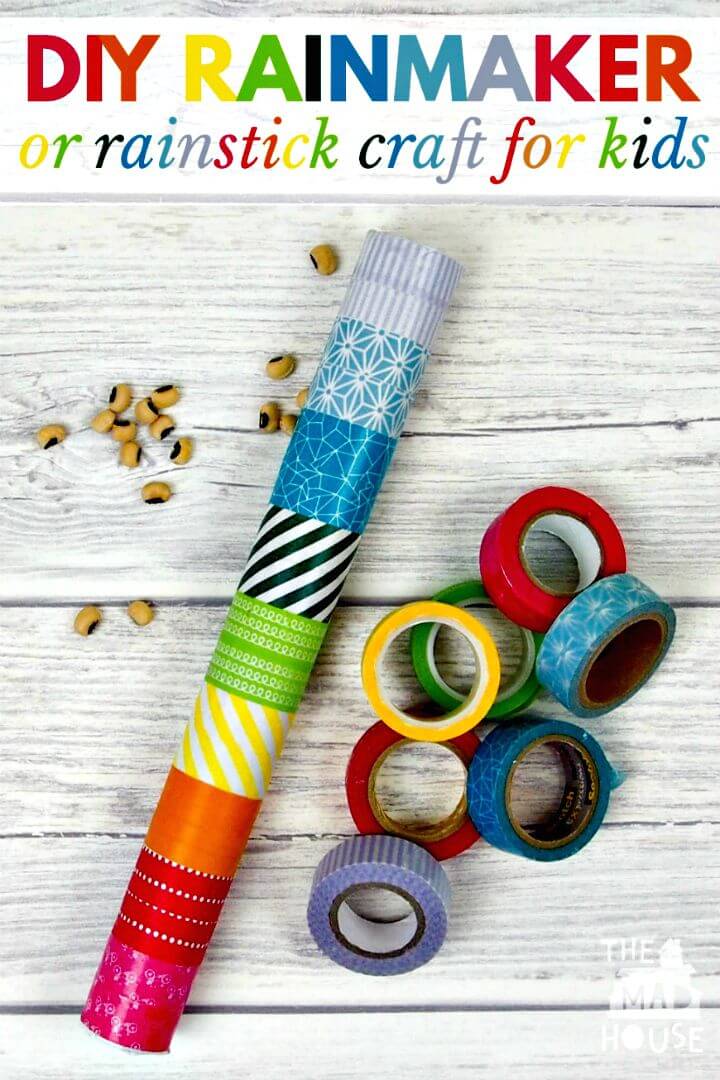 Tutorial: muminthemad
Make 3 Ingredient Foam Paint: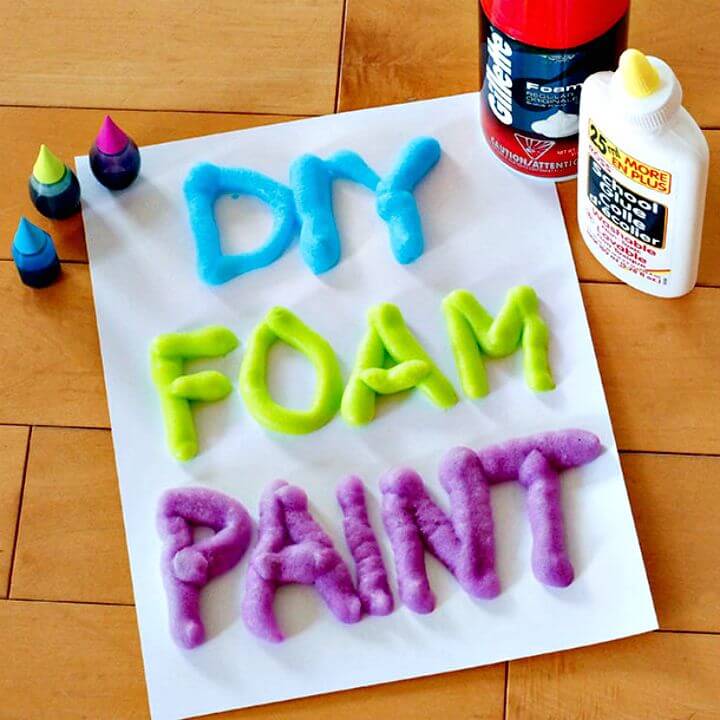 Tutorial: dabblesand
DIY Corn Husk Flower Painting with Kids: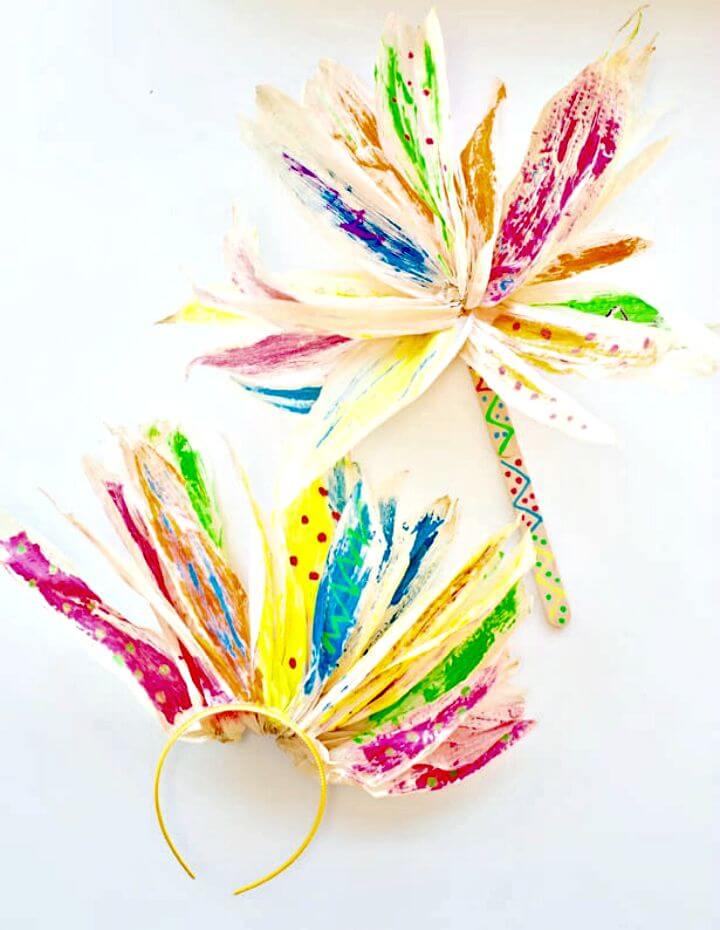 Tutorial: hellowonderful
DIY Egg Carton Bee Craft for Kids: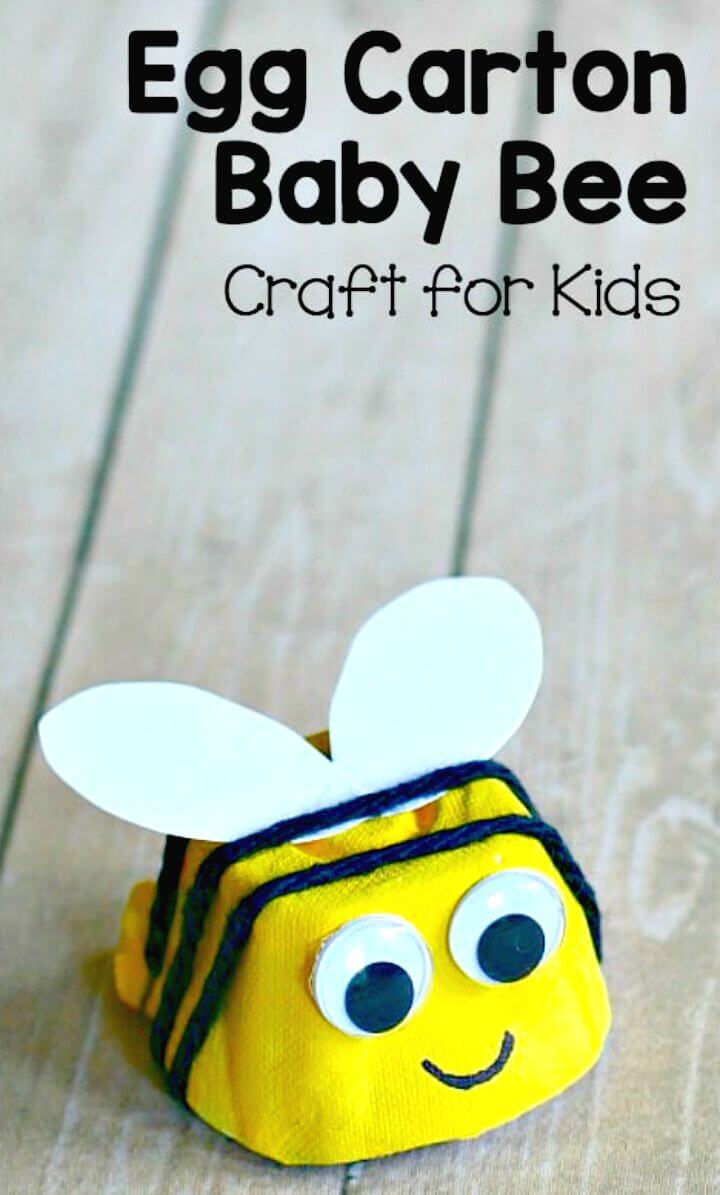 Tutorial: buggyandbuddy
DIY Yarn Wrapped Rock Monsters: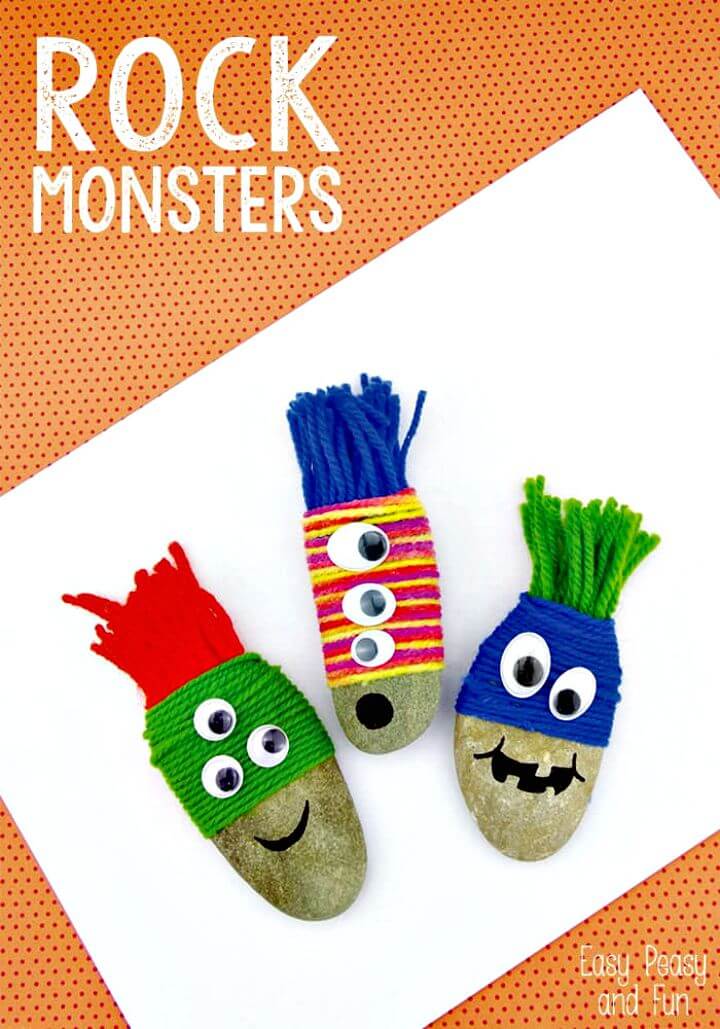 Tutorial: easypeasy
Make Your Own Chalkboard Slime: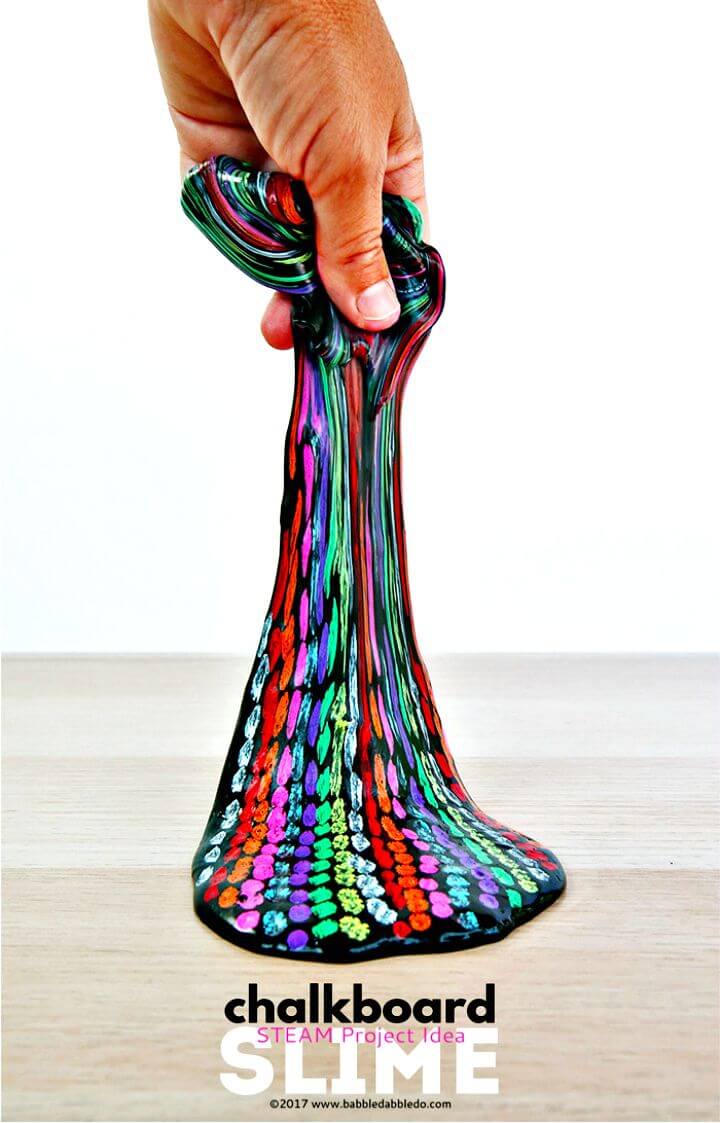 Tutorial: babbledab
How to Make Your Own Paper Spinner: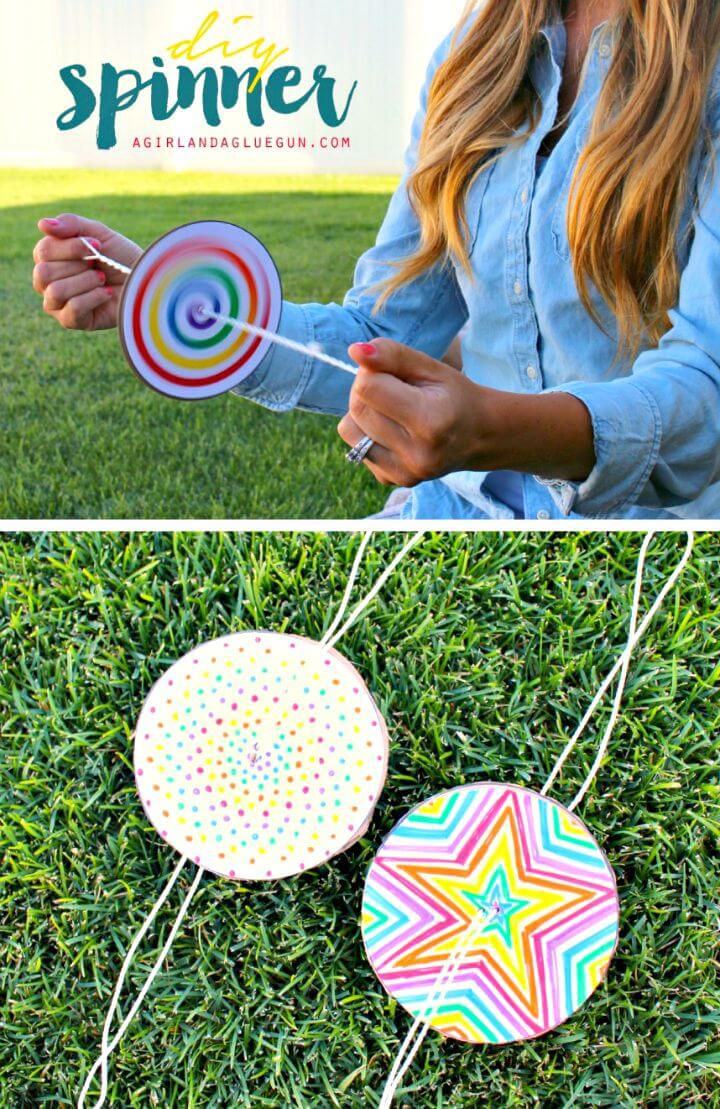 Tutorial: makeandtakes
Pretty DIY Melted Crayon Butterflies: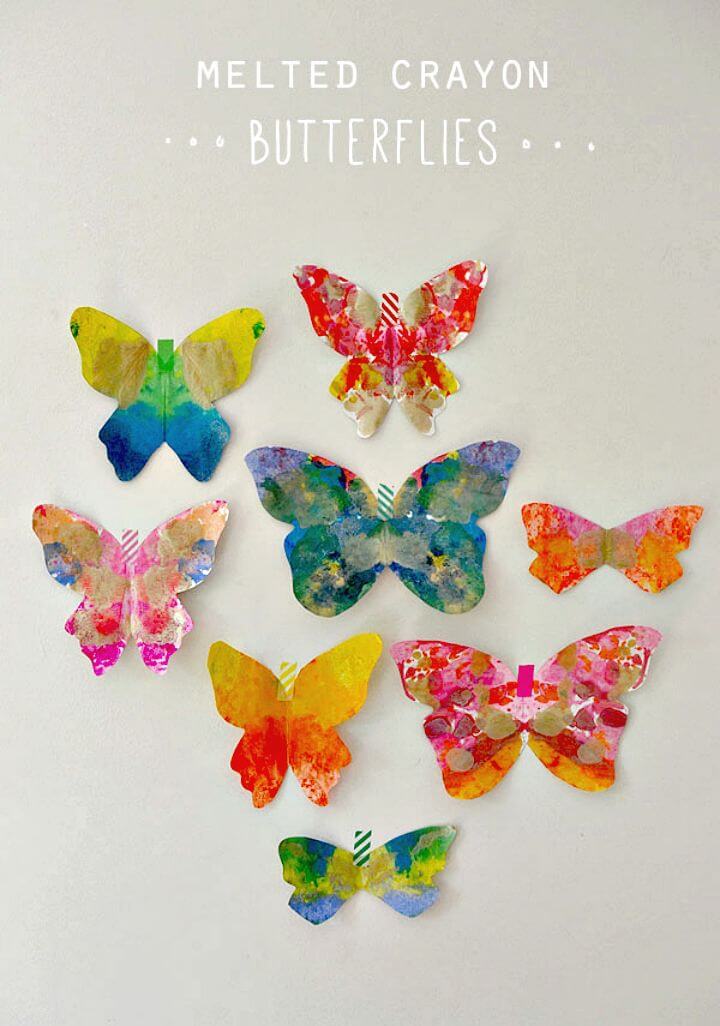 Tutorial: artbar
DIY Paper Straw Tulip Craft: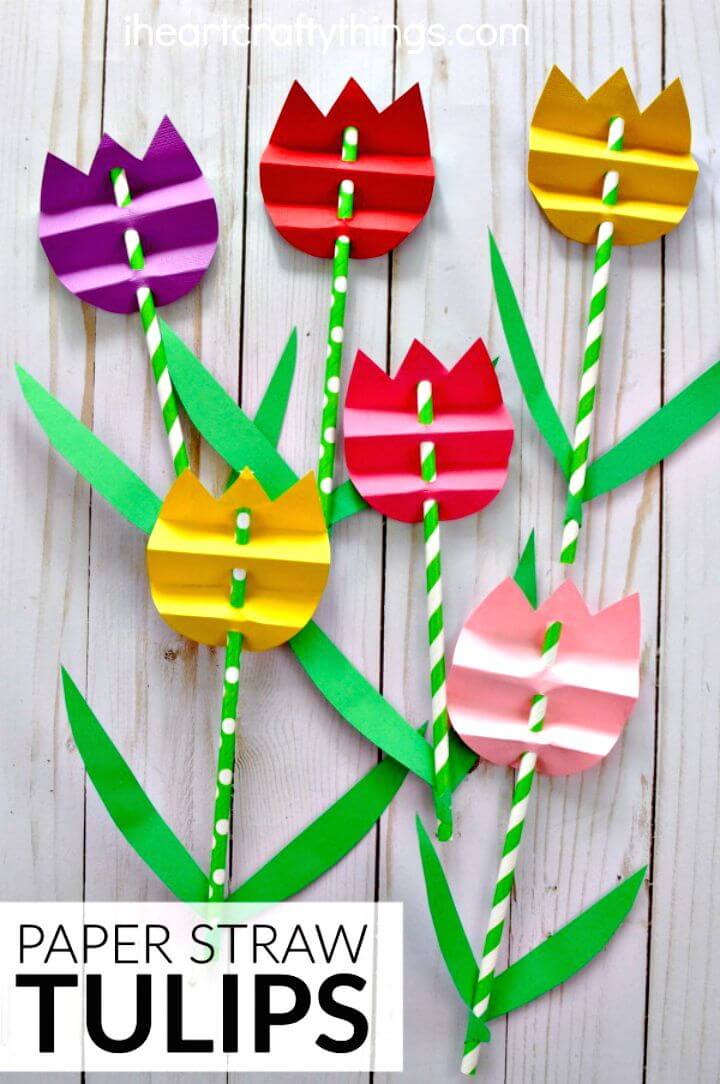 Tutorial: iheartcrafty
How to Make Dala Horse Party Craft: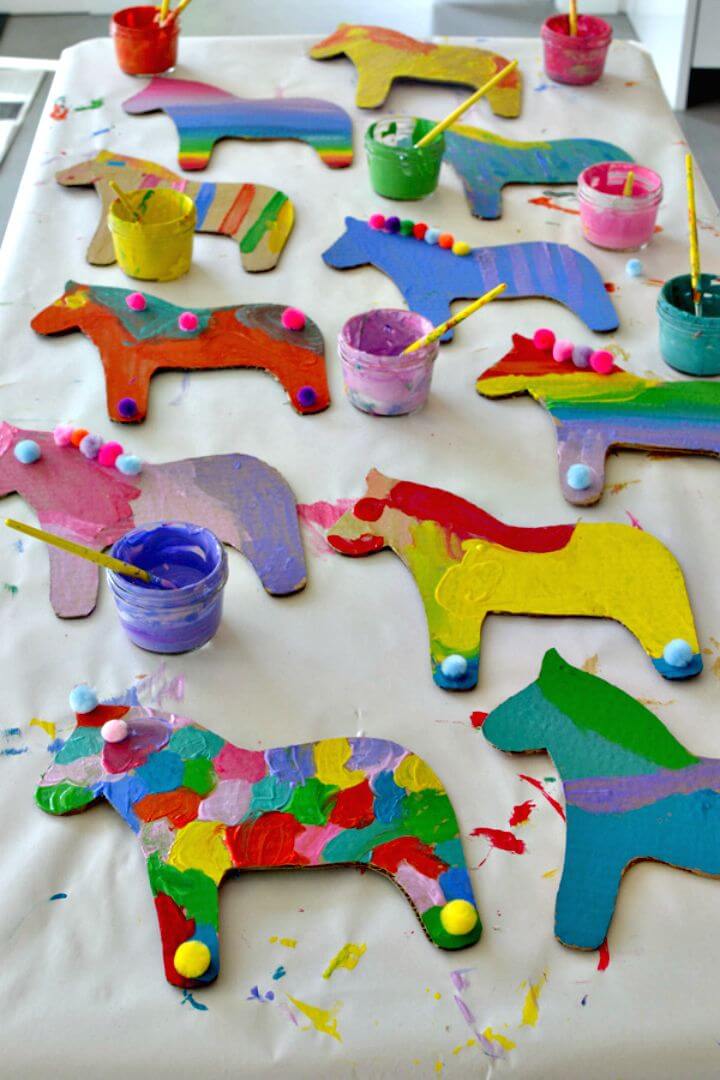 Tutorial: artbar
Awesome DIY Hexagon Dreamcatchers for Kids: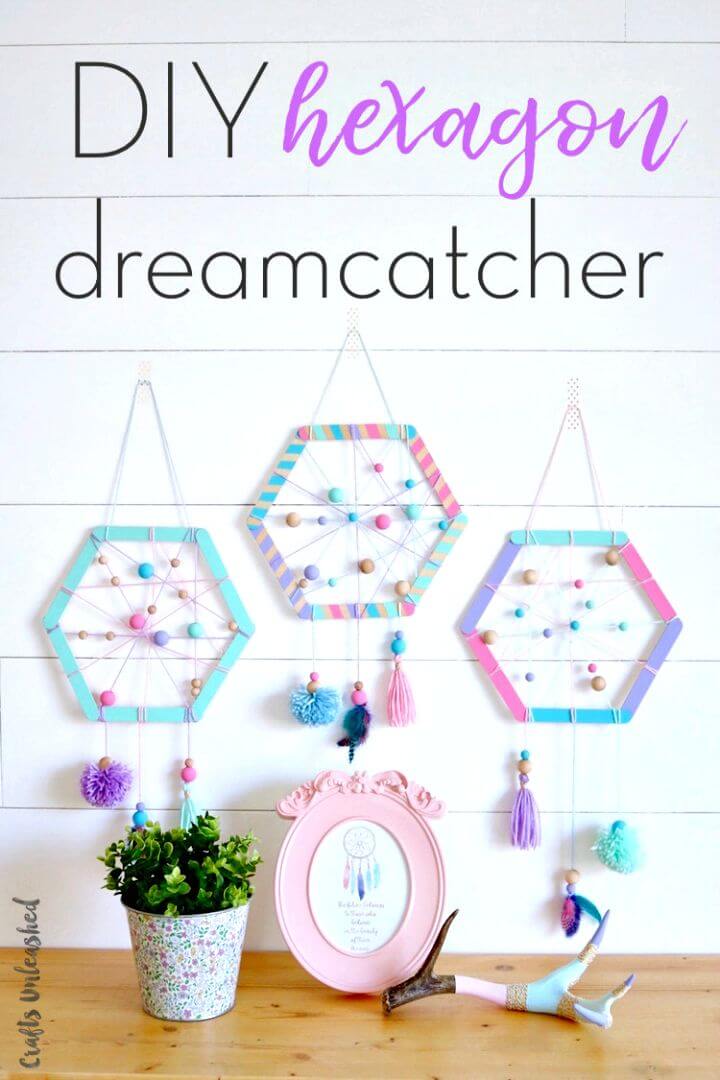 Tutorial: consumercrafts
DIY Paper Plate Yarn Weaving Activity for Kids: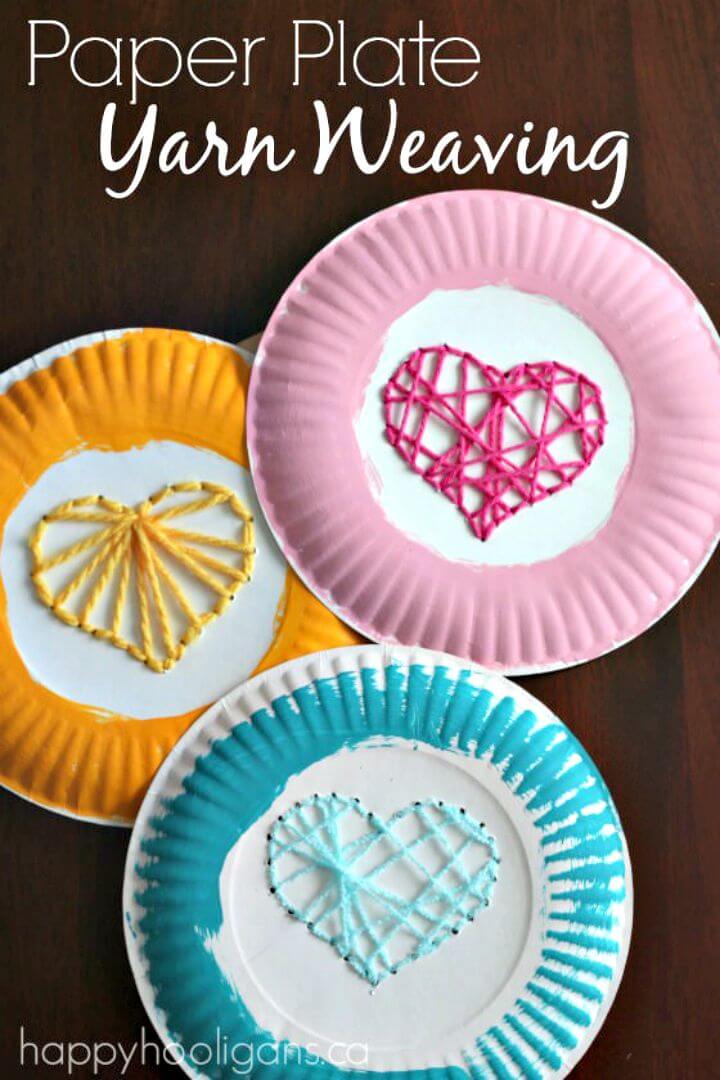 Tutorial: happyhooligans
Easy DIY Paper Bag Snowman Puppet: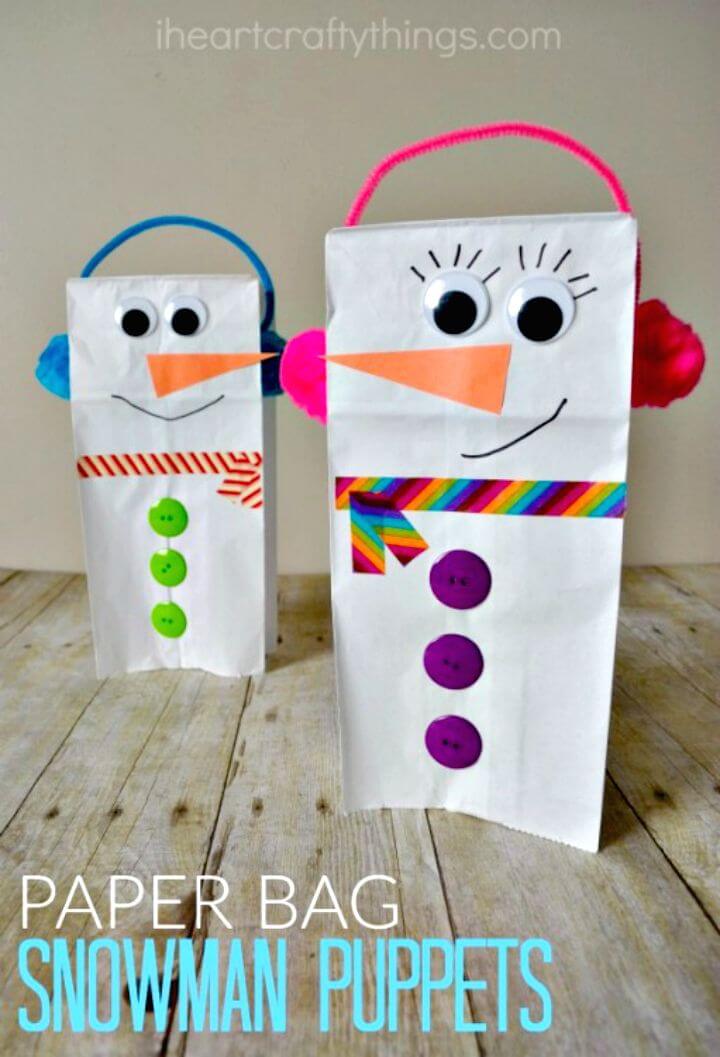 Tutorial: craftythings
How To Make Bird Finder Binoculars: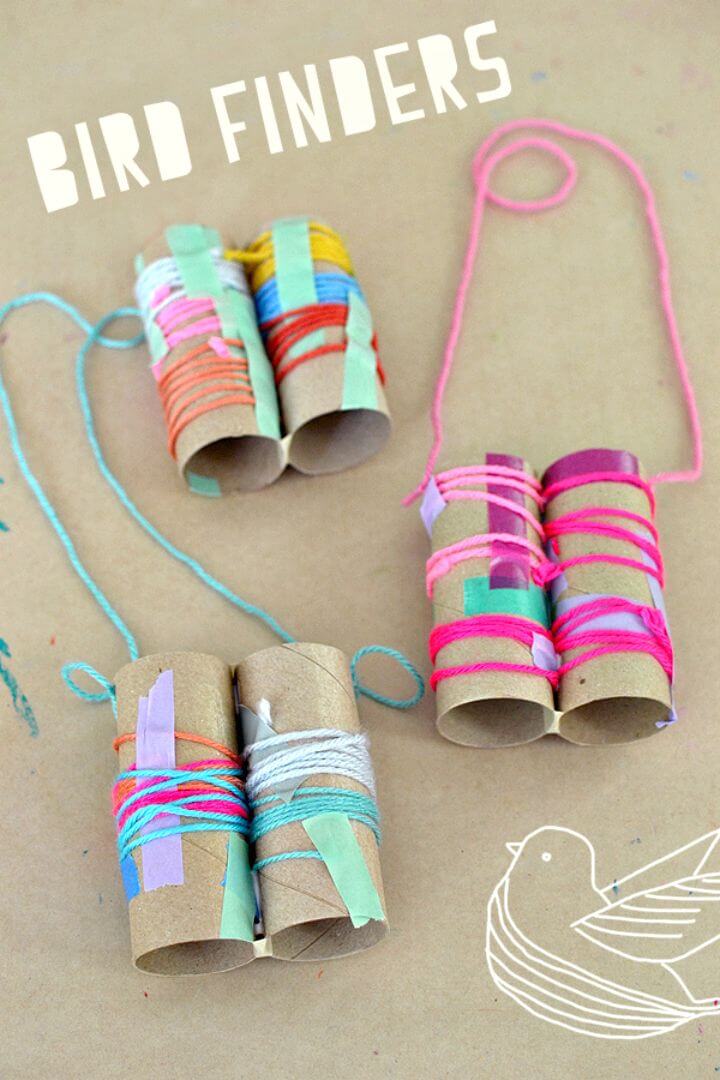 Tutorial: artbar
Adorable DIY Desk Tidy: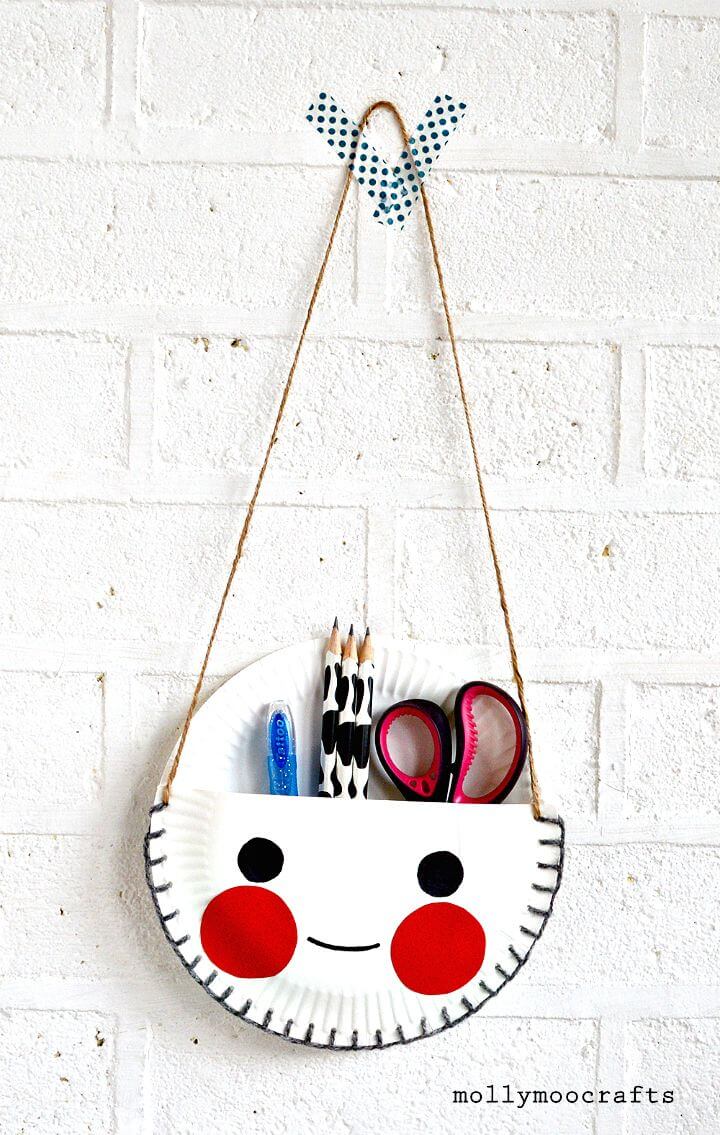 Tutorial: mollymoocrafts
Create Sponged Painted Thanksgiving Turkey Craft: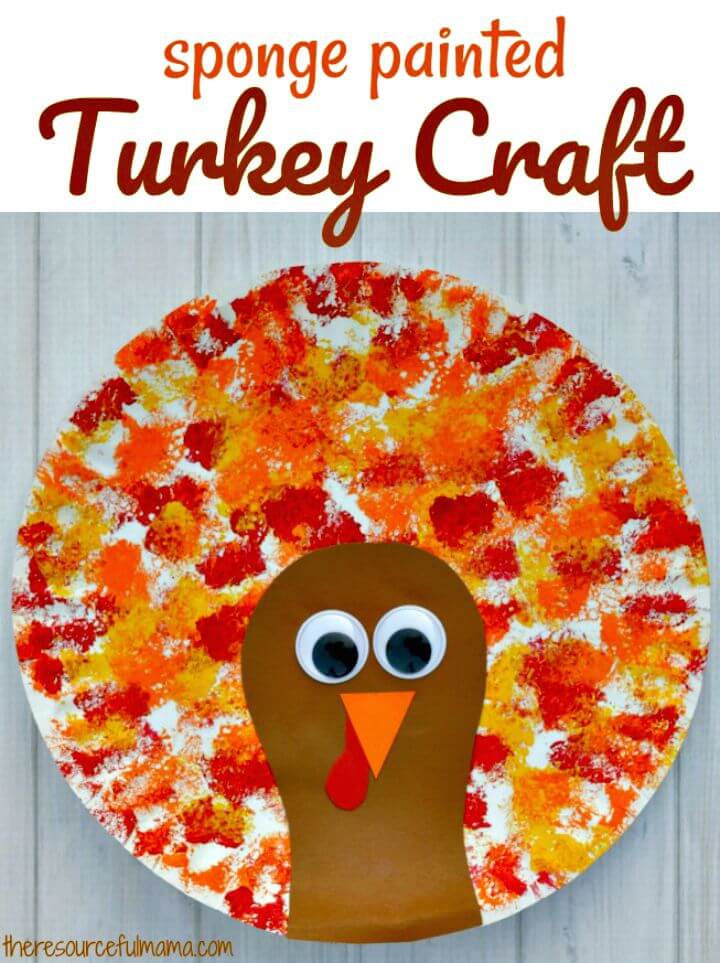 Tutorial: theresource
DIY Celery Stamped Owl Craft for Kids: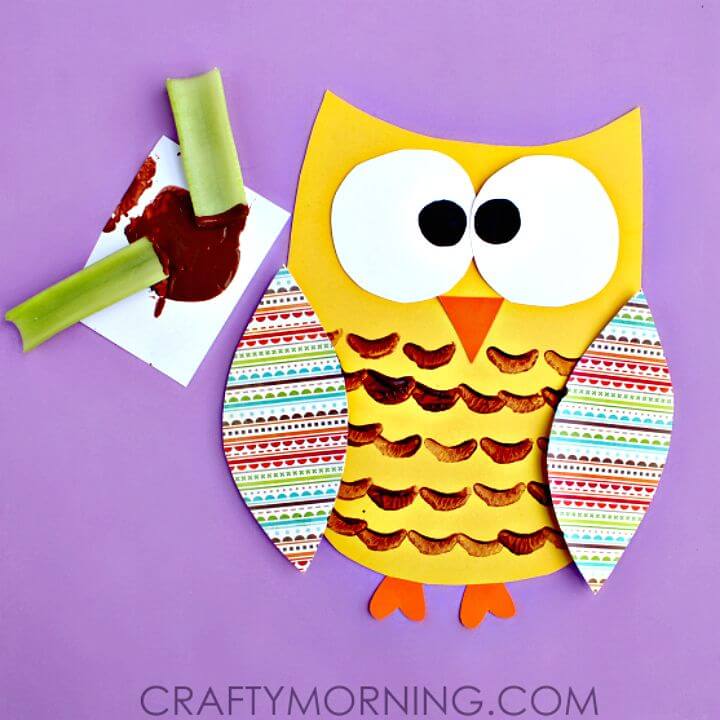 Tutorial: craftymorning
Cute DIY Origami Mermaid: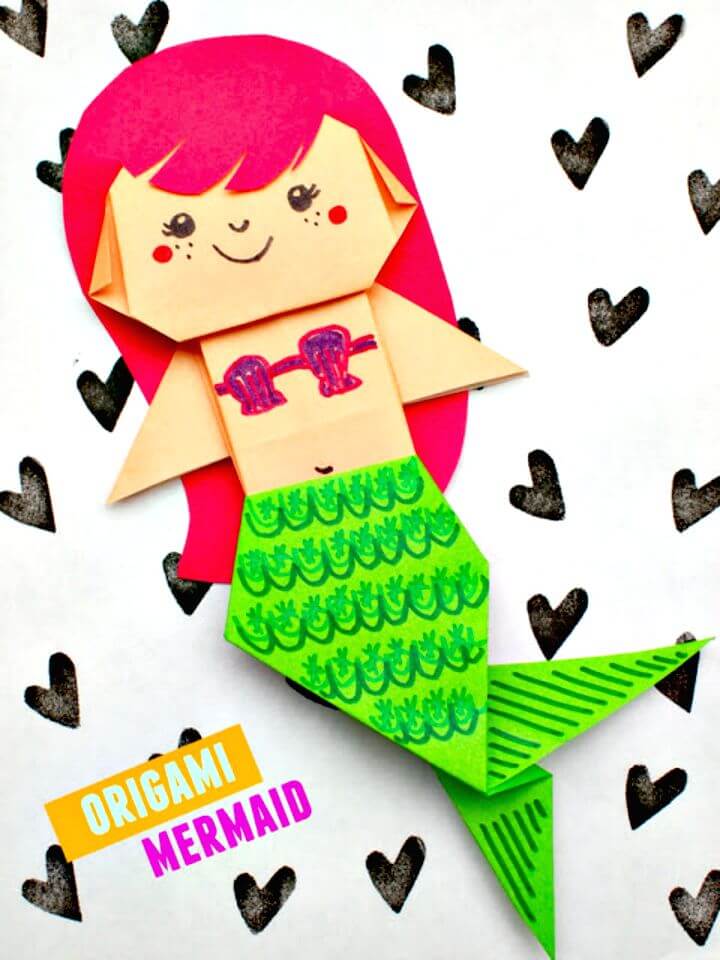 Tutorial: pinkstripeysocks
How to Make Paper Plate Snowman Craft: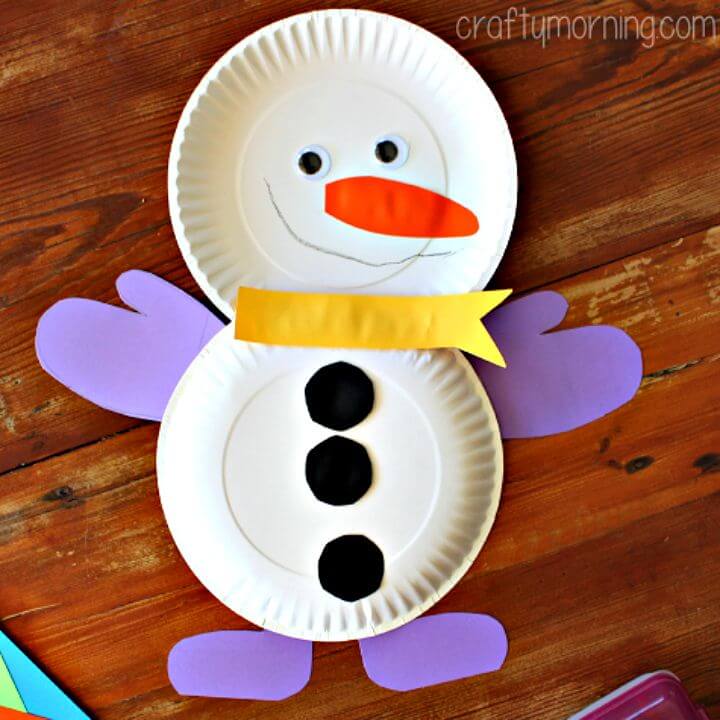 Tutorial: craftymorning
DIY Spiral Suncatchers: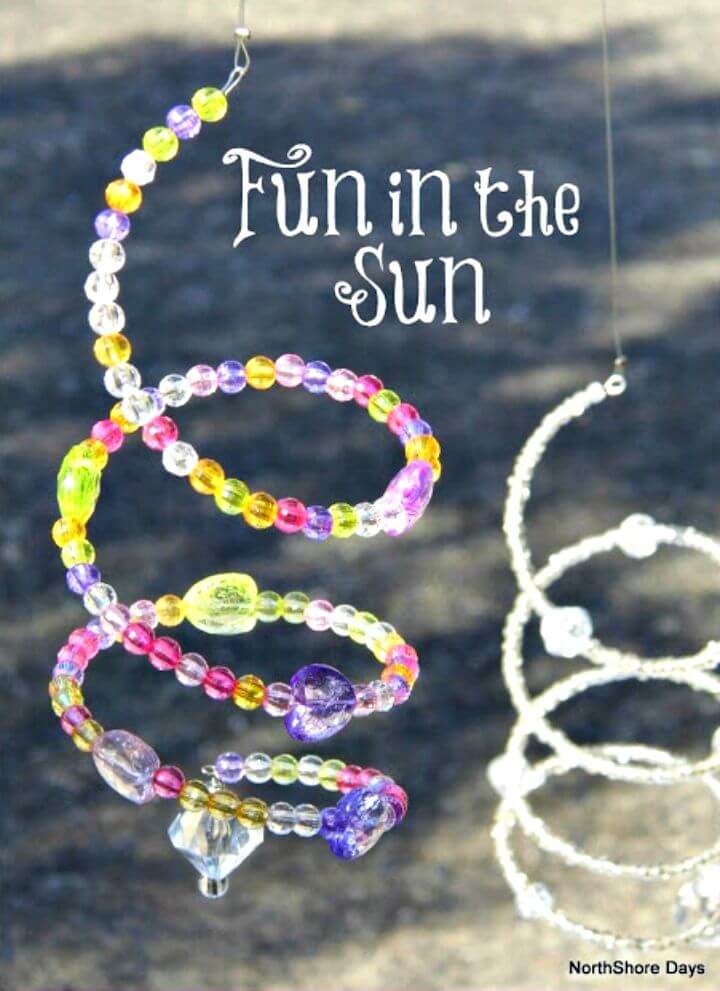 Tutorial: northshoredays
DIY Cardboard Box Dinosaur: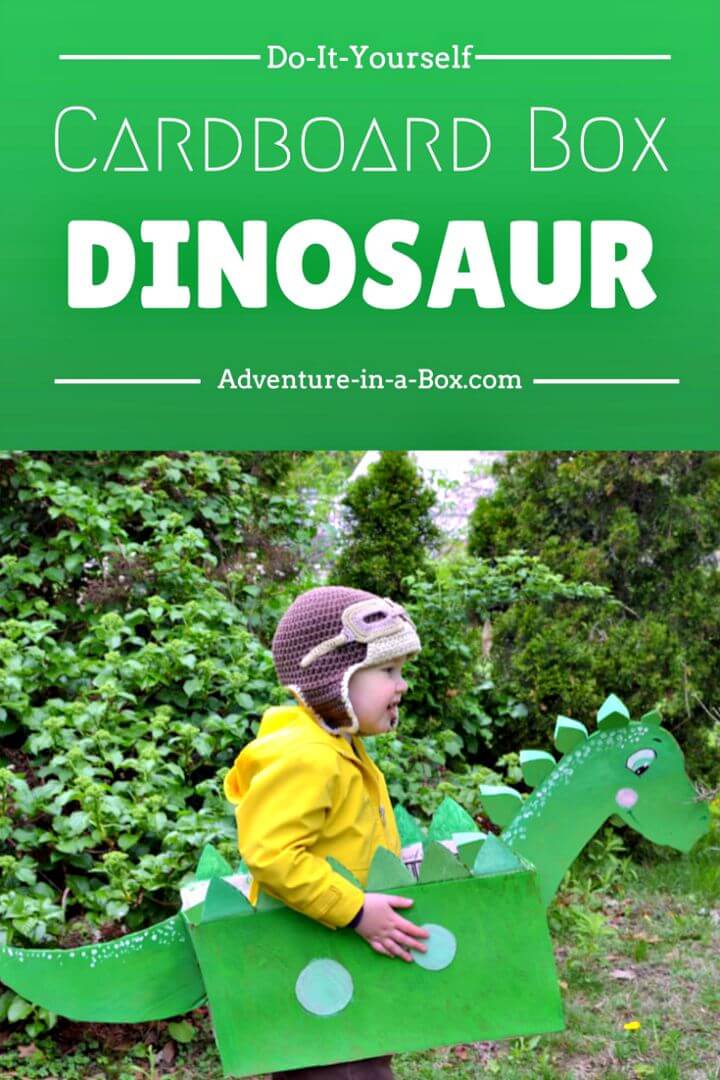 Tutorial: adventure
DIY Contact Paper Sticky Wall Fall Tree: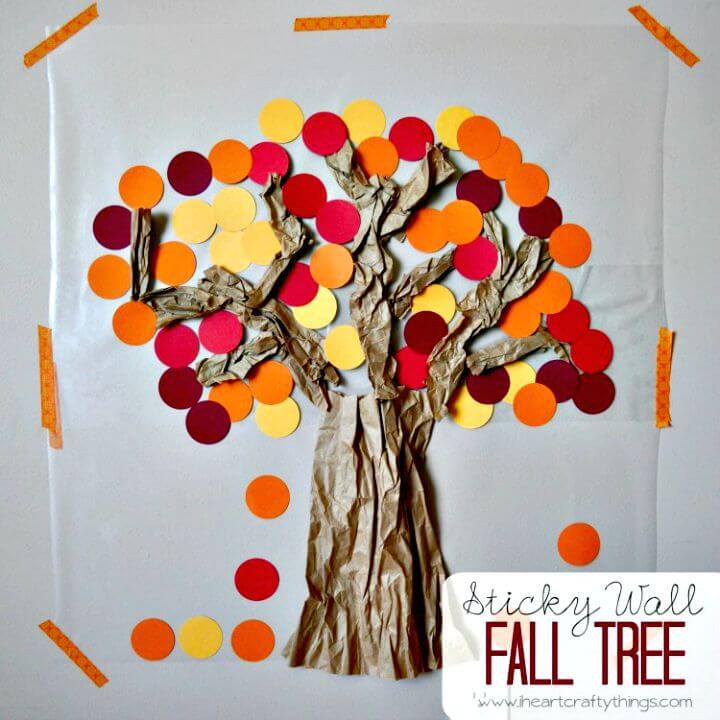 Tutorial: iheartcrafty
DIY Mother?s Day Pressed Flowers Craft: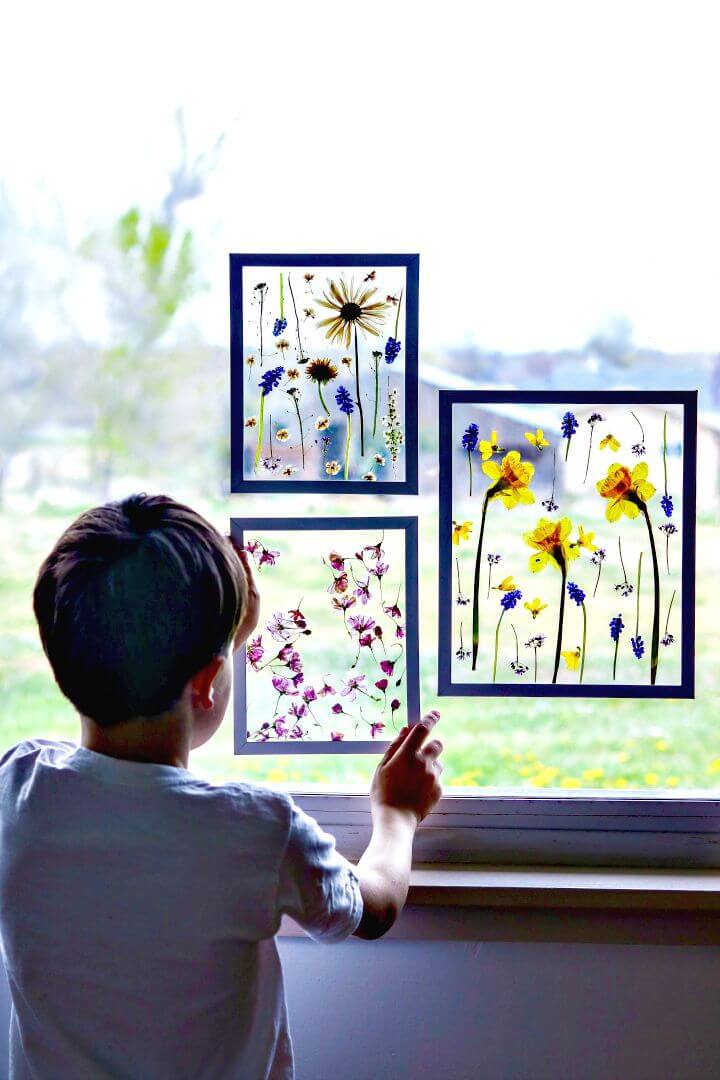 Tutorial: lilyardor
DIY Paper Plate Elephant Kids Craft: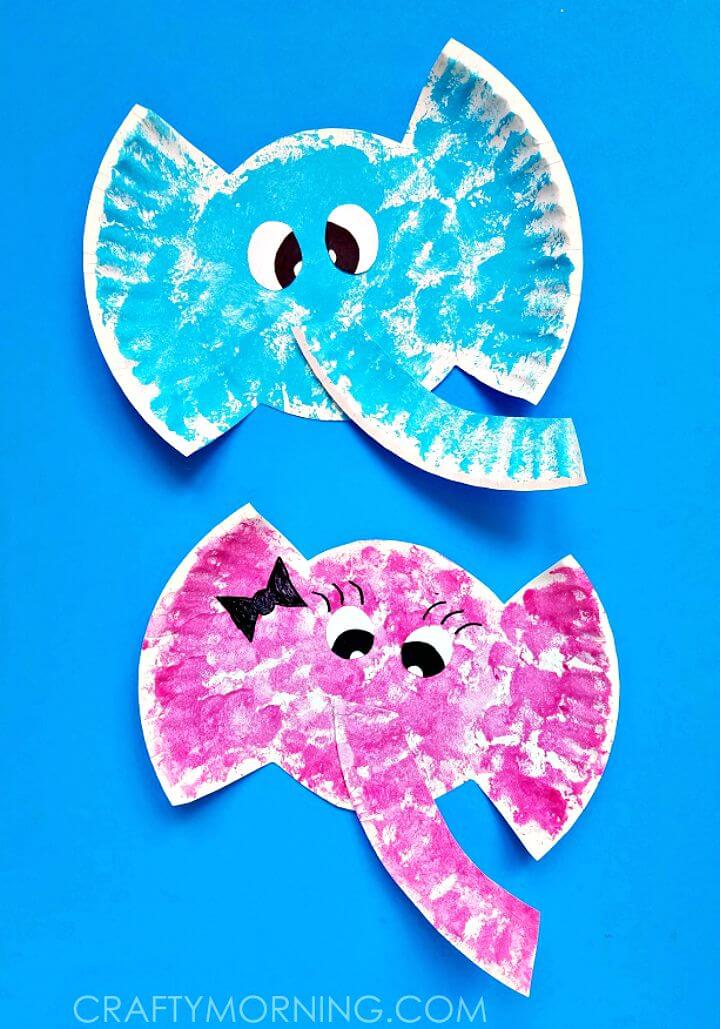 Tutorial: dltk-kids
DIY Paper Plate Turkey Craft Using Tissue Paper: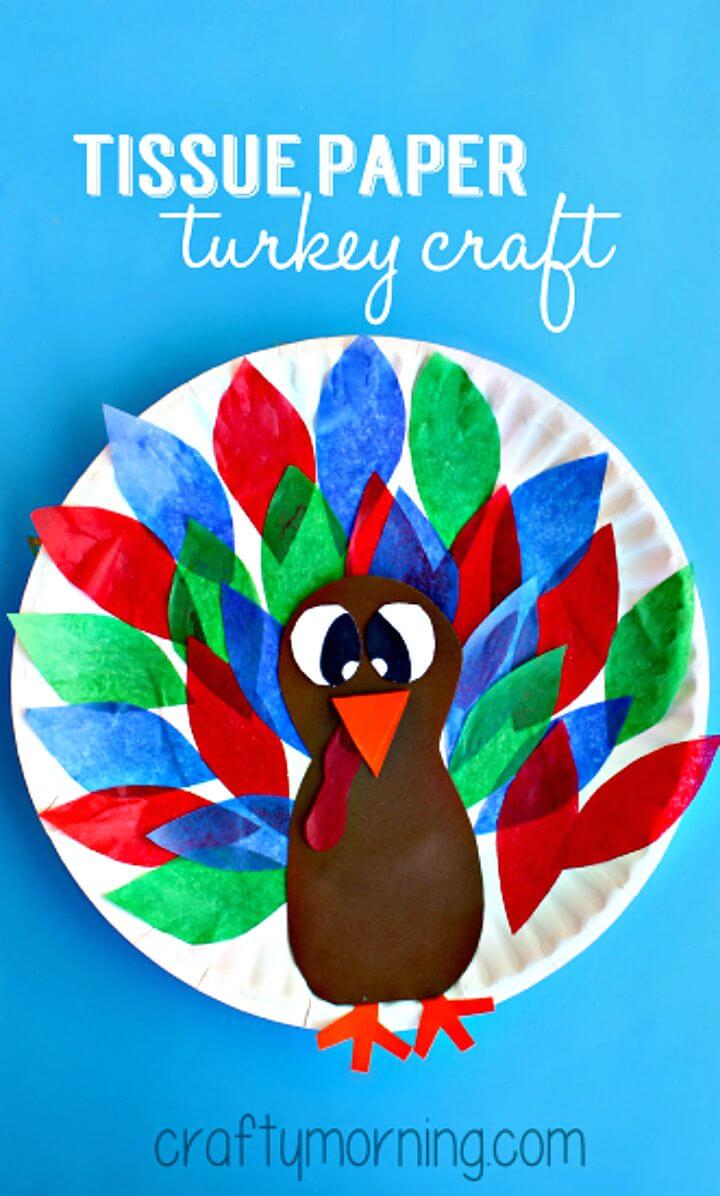 Tutorial: craftymorning
How to Make Picture Flower Kids Craft: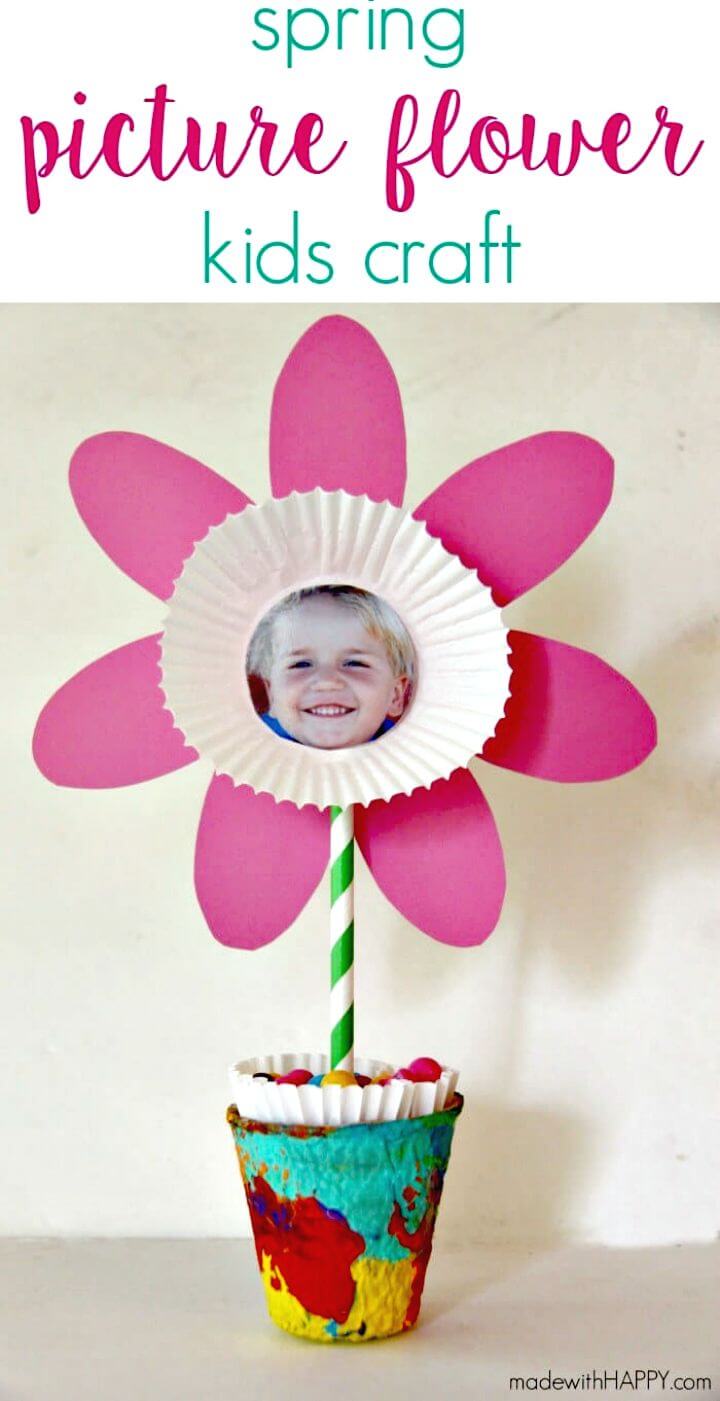 Tutorial: madewithhappy
DIY Pom Pom Rainbow Collage: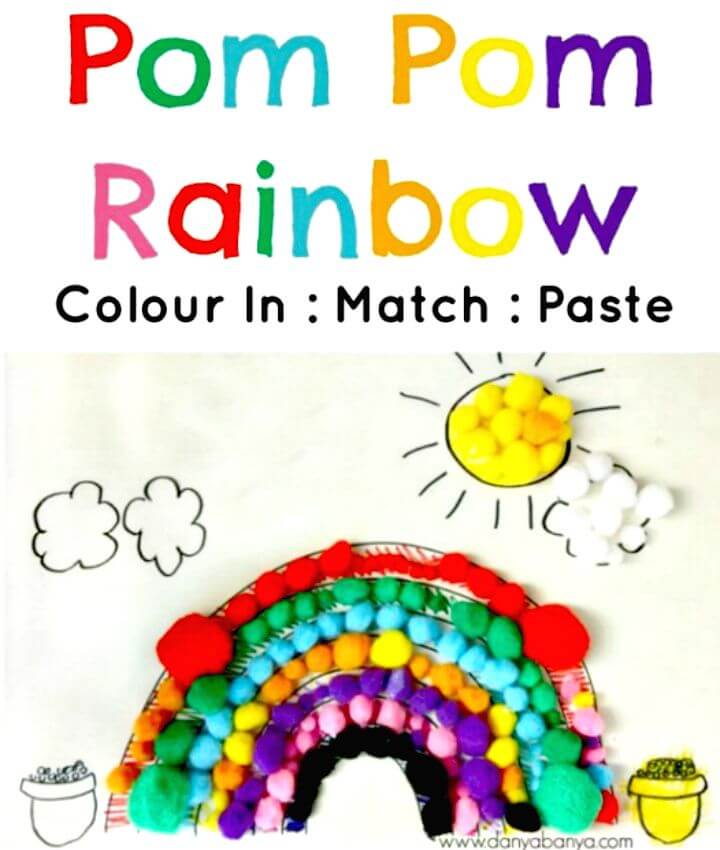 Tutorial: danyabanya
DIY Q-tip Painted Handprint Cherry Blossom Tree: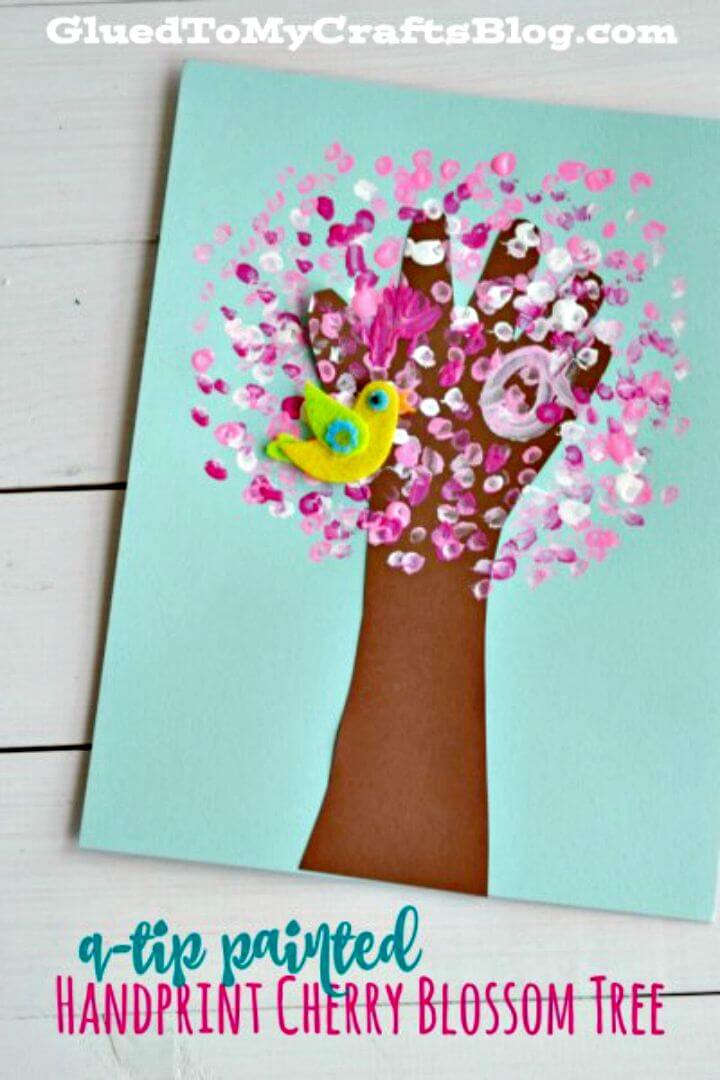 Tutorial: gluedtomy
DIY Rainbow Heart Suncatchers: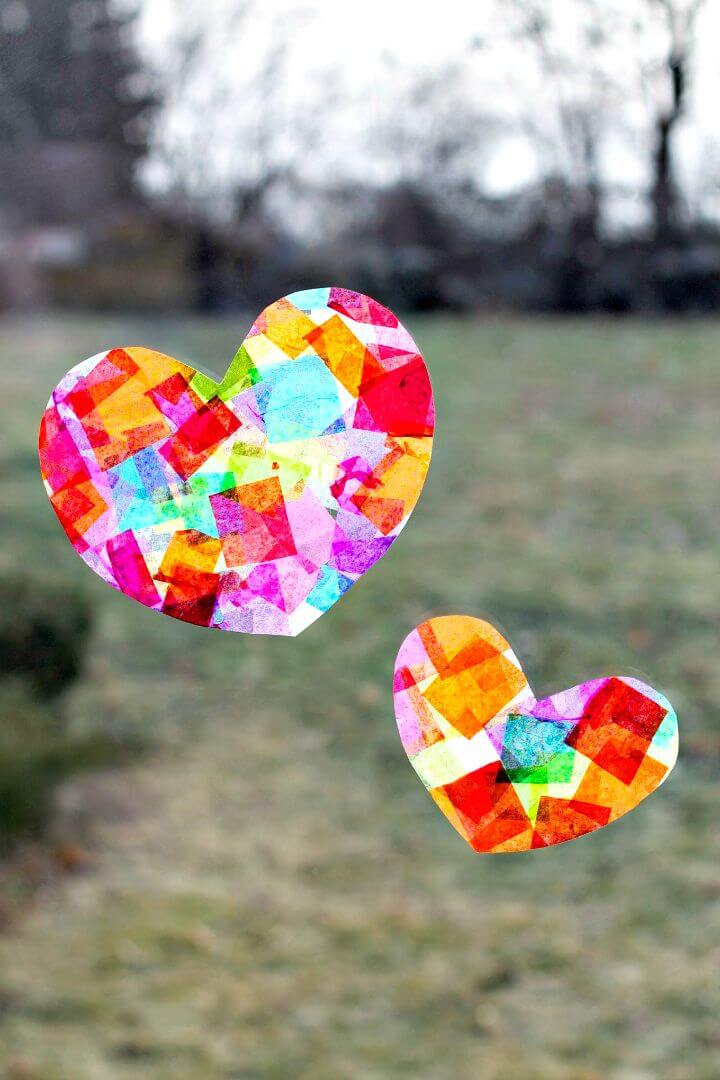 Tutorial: firefliesand
Beautiful DIY Rainbow Tie-dye Shoes: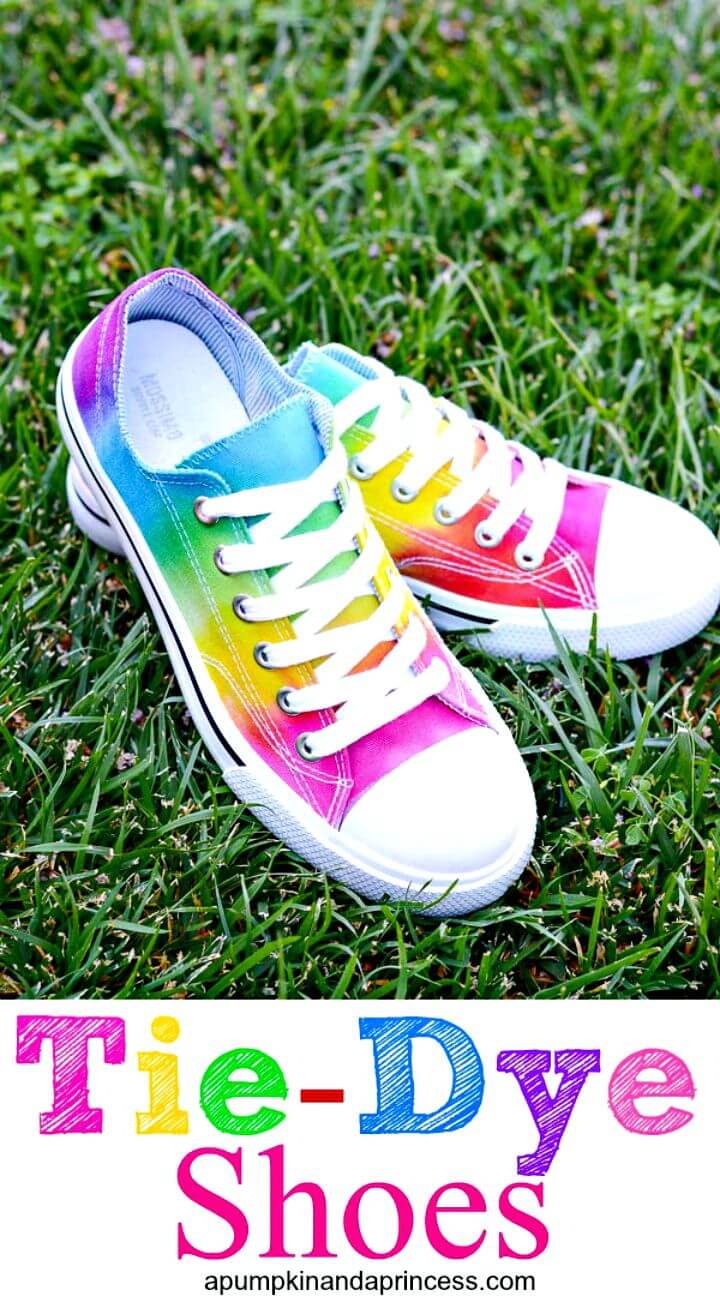 Tutorial: apumpkinanda
DIY Dyed Rainbow Grimm Style Wooden Blocks: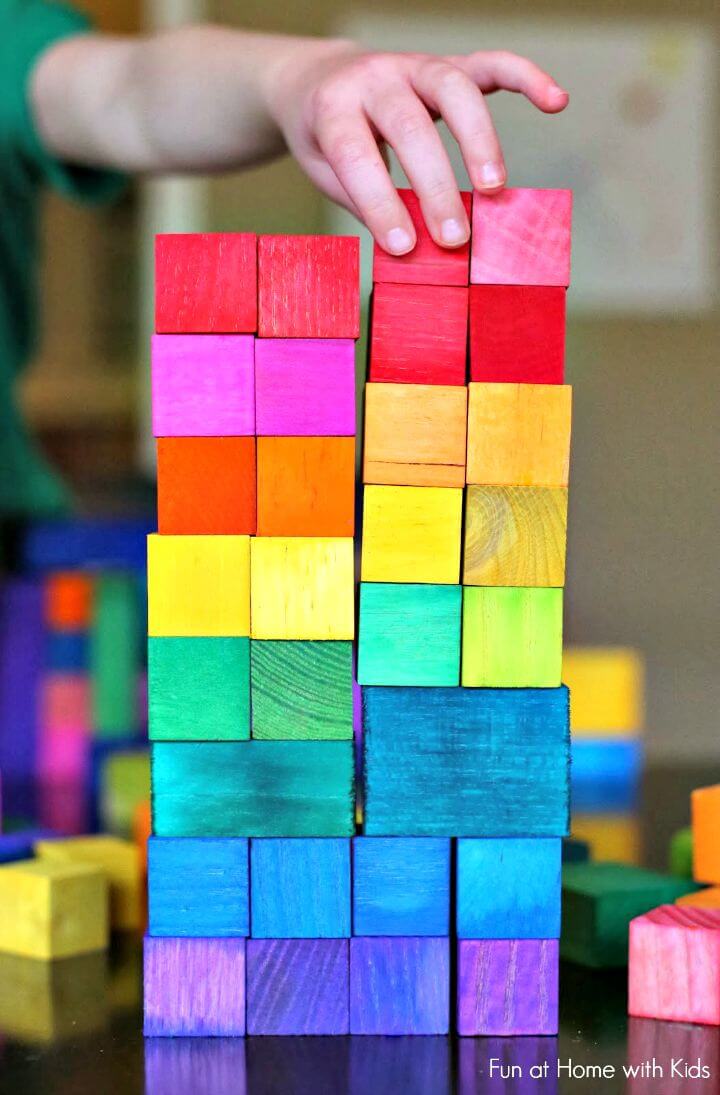 Tutorial: funathome
Easy DIY Paper Plate Cherry Pie: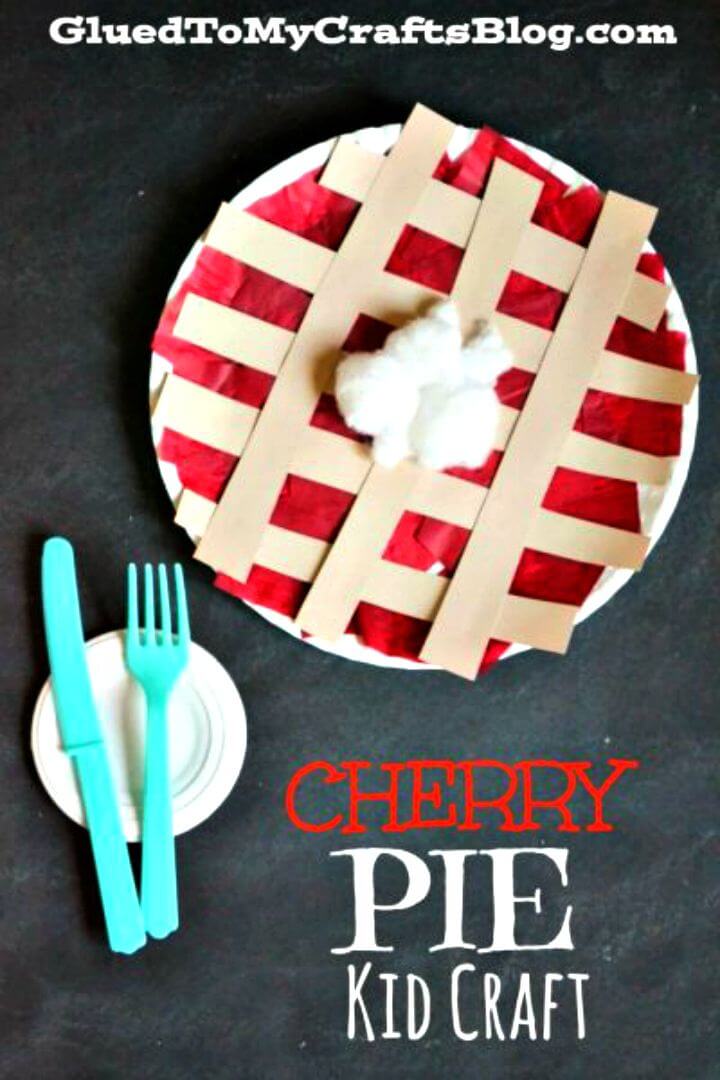 Tutorial: gluedtomy
Make Your Own Paper Plate Leaf: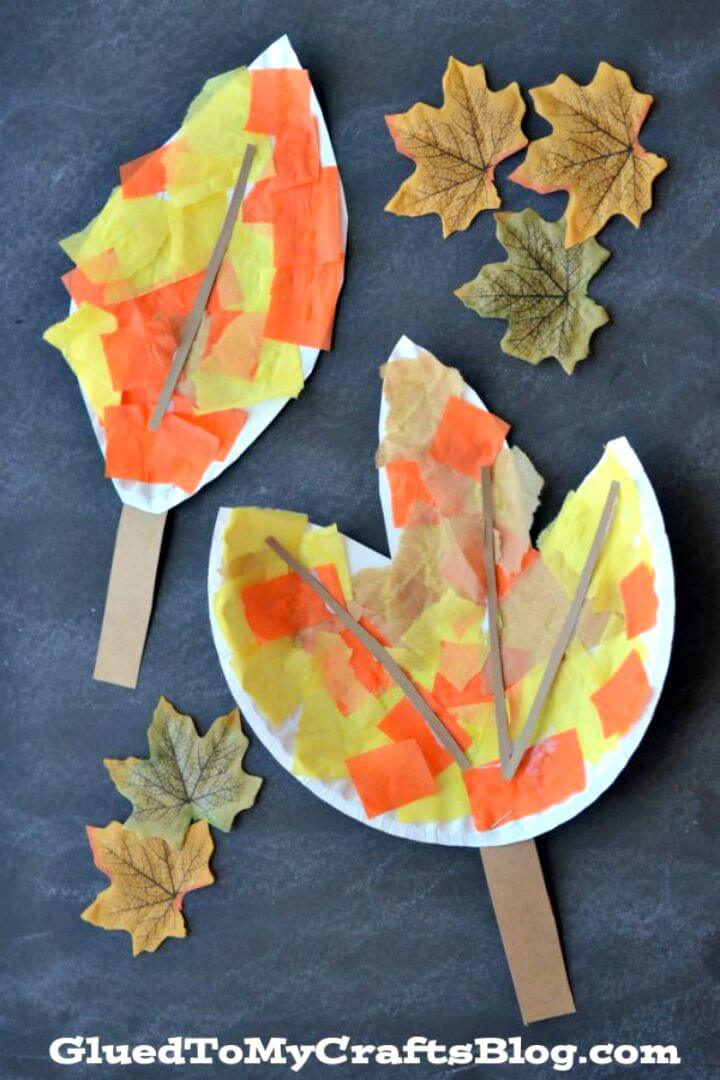 Tutorial: gluedtomy
DIY Tissue Paper and Paper Plate Turtle:
Tutorial: firefliesand
Colorful DIY Toy Parachute Craft: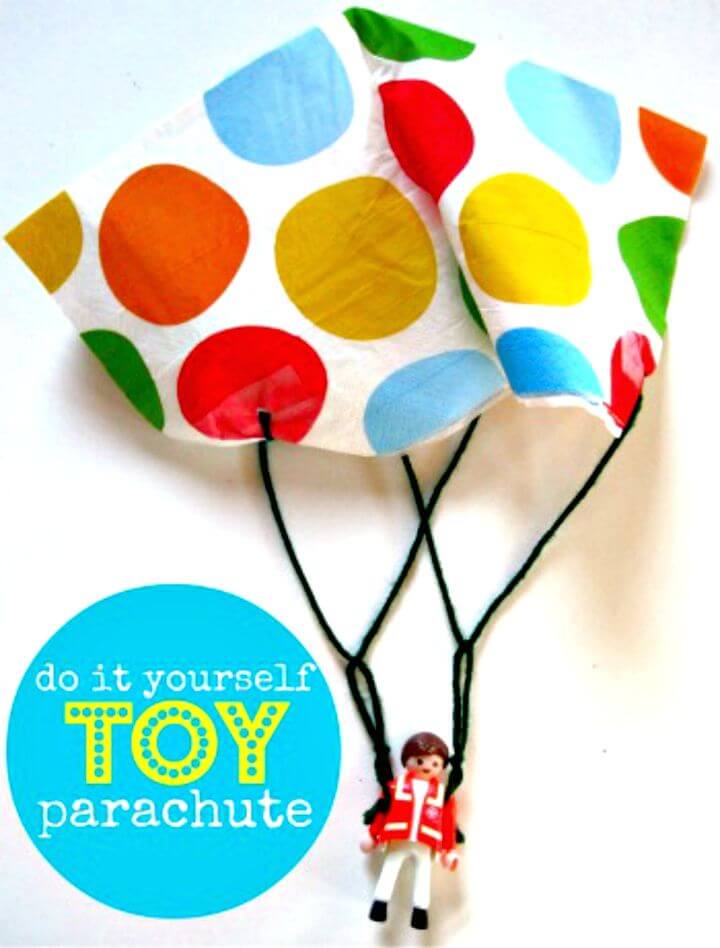 Tutorial: notimeforflash
Easy To Make Cardboard Tube Horse: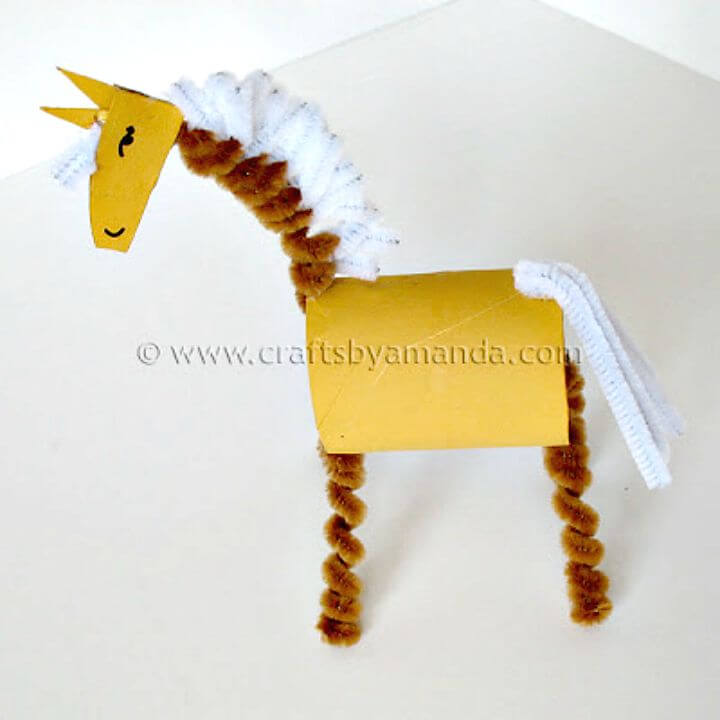 Tutorial: craftsbyamanda
DIY Cheerio Corn On The Cob: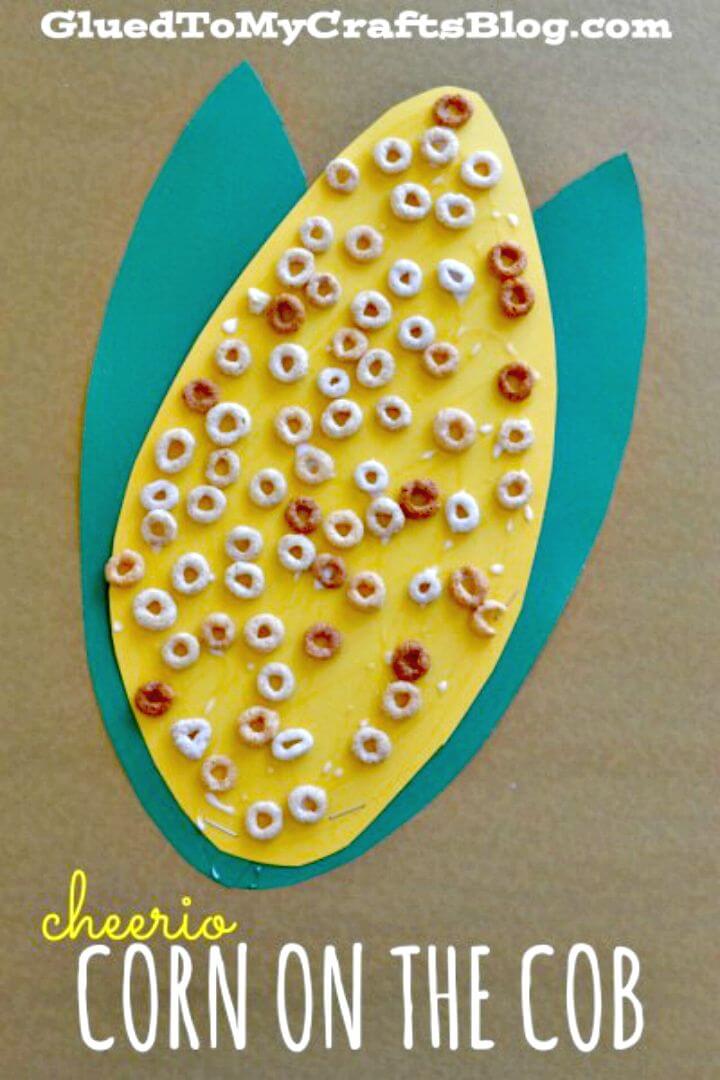 Tutorial: gluedtomy
How To Make Cosmic Suncatchers: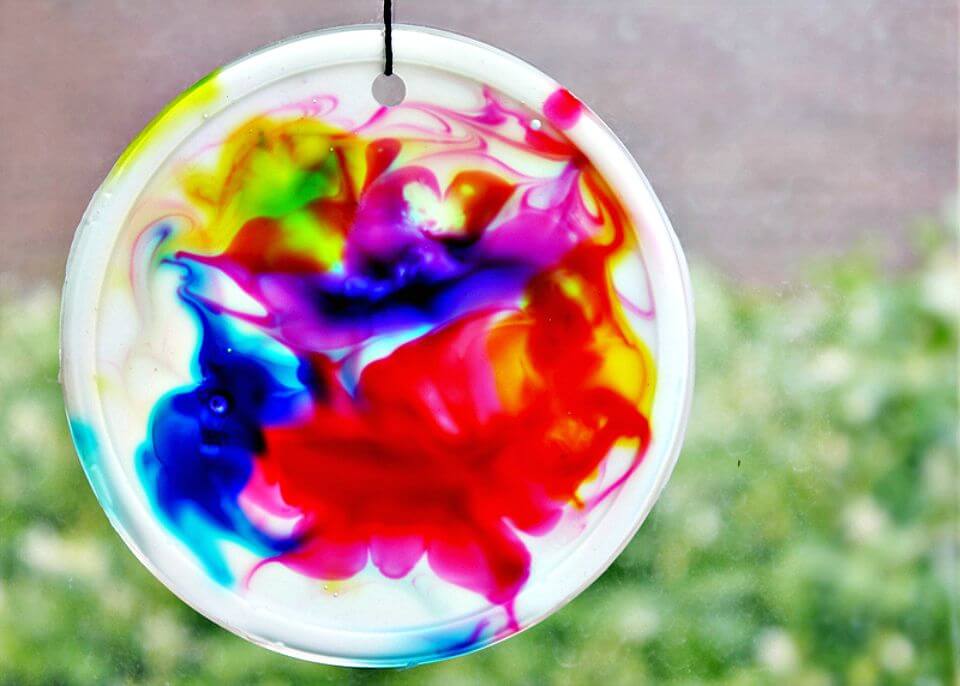 Tutorial: babbledabbledo
DIY Painted Garden Flowers: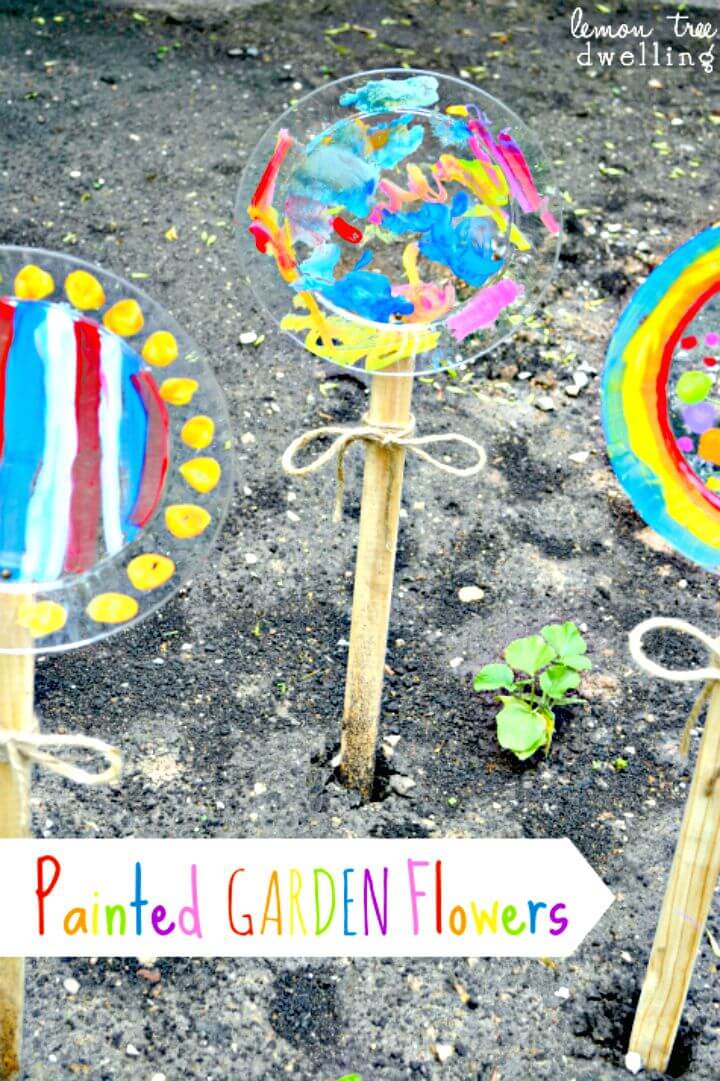 Tutorial: thegirlcreative
DIY Puffy Paint Ice Cream Cone: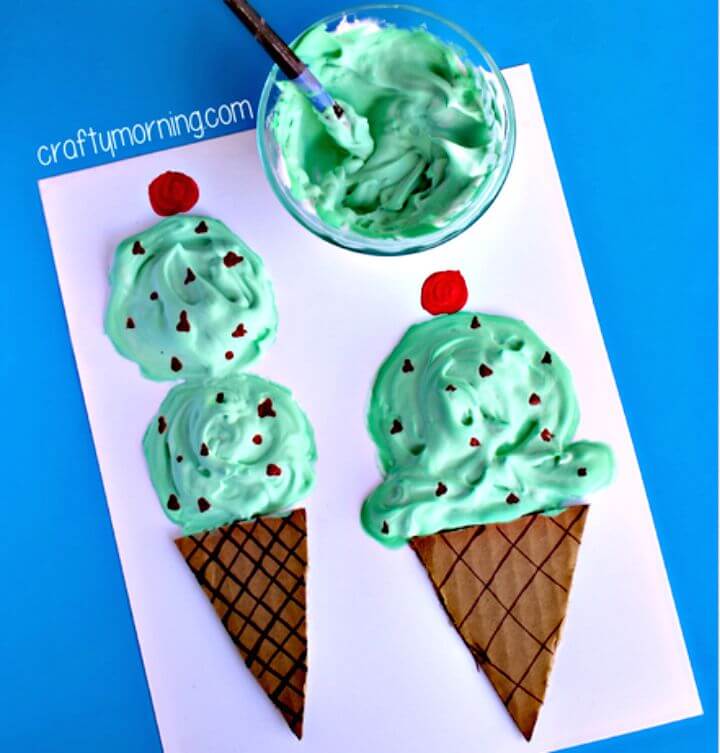 Tutorial: craftymorning
DIY Q-tip Letter Craft: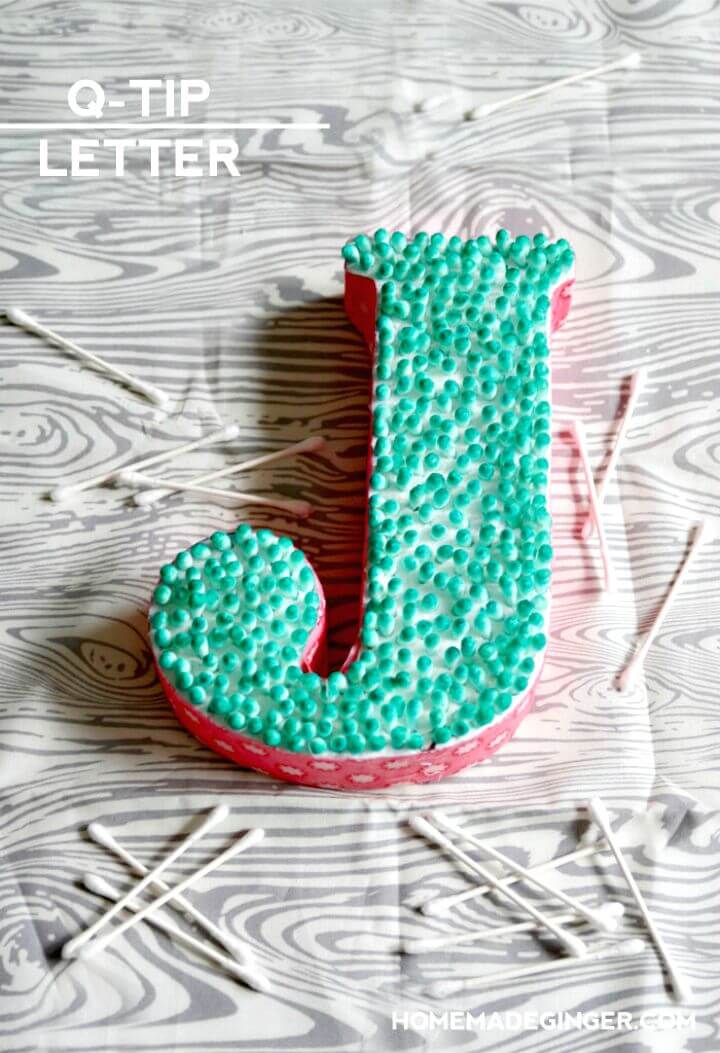 Tutorial: homemadeginger
How To Make Rainbow Bubble Snakes: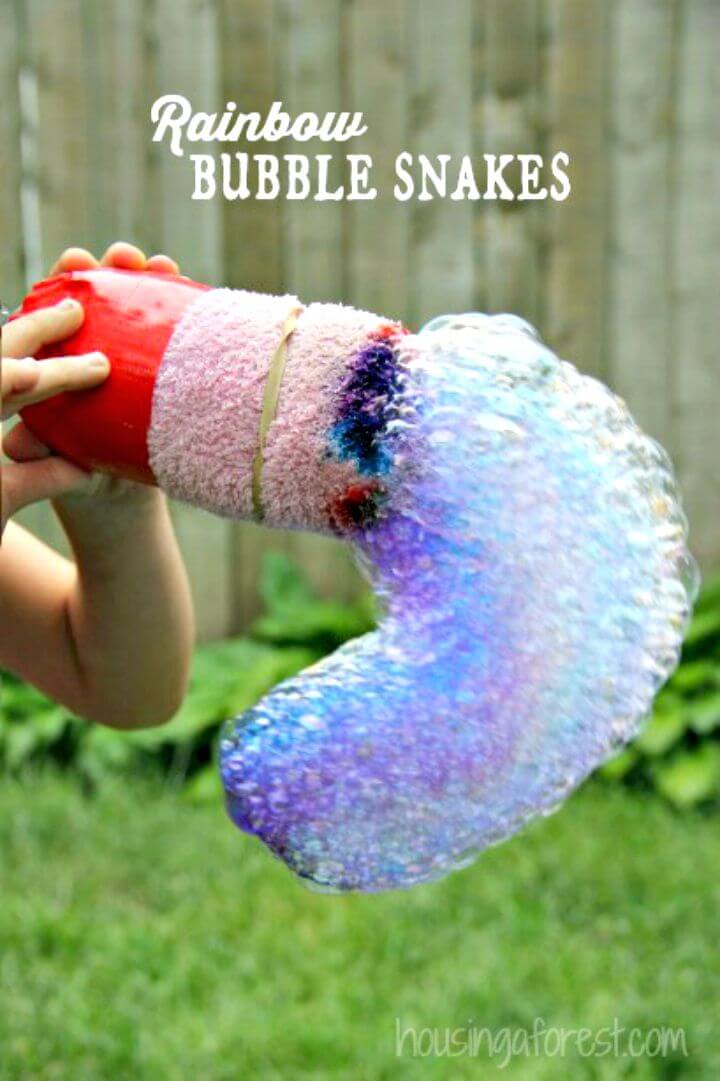 Tutorial: housingaforest
How To Make Corn Wreath: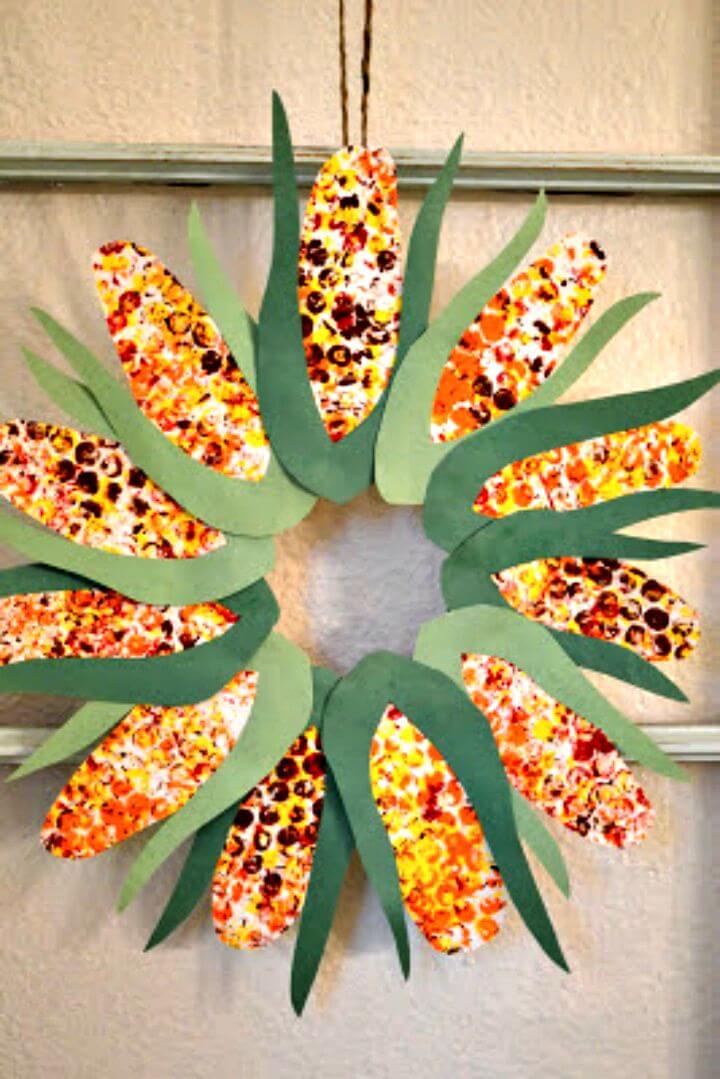 Tutorial: 1pureheart
DIY Funny Face Flip Book: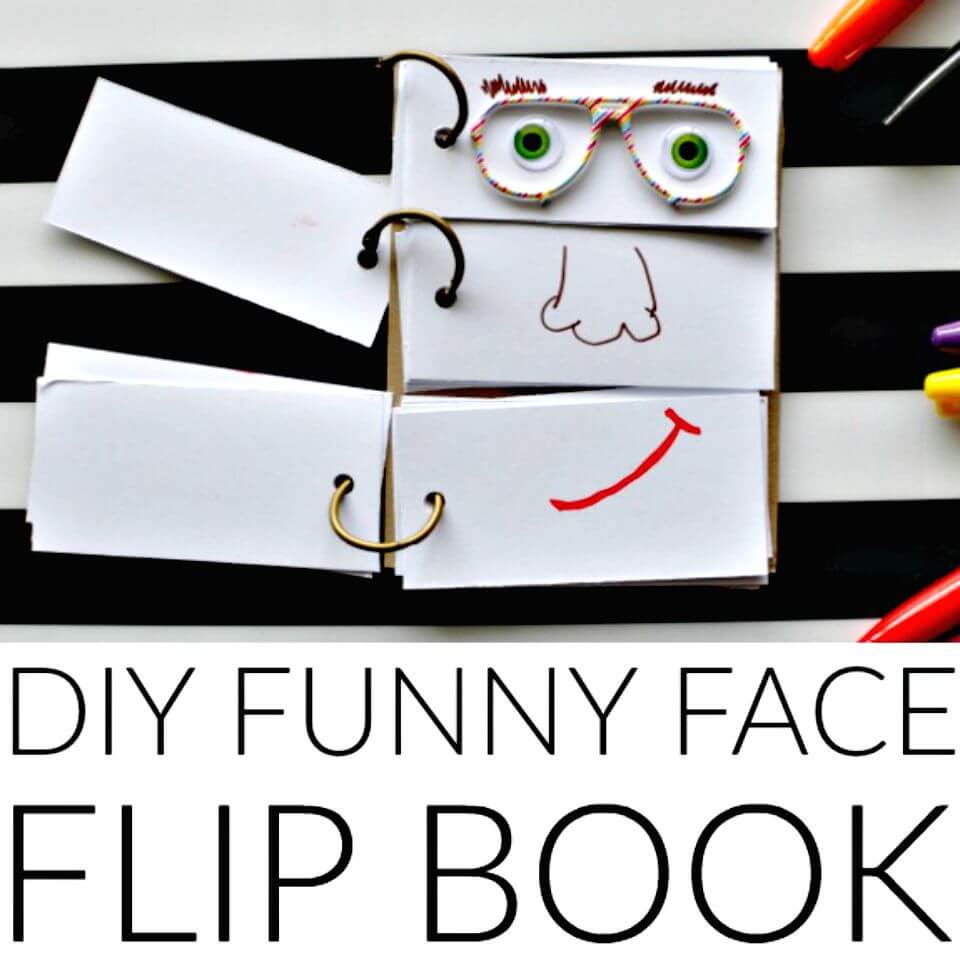 Tutorial: iheartcrafty
DIY Ladybug Painted Rocks: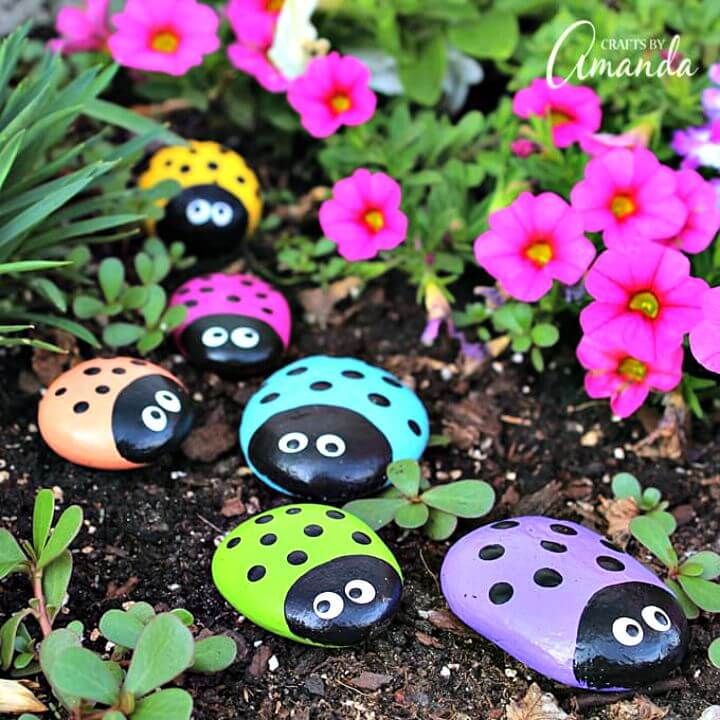 Tutorial: craftsbyamanda
Make Your Own Lanterns: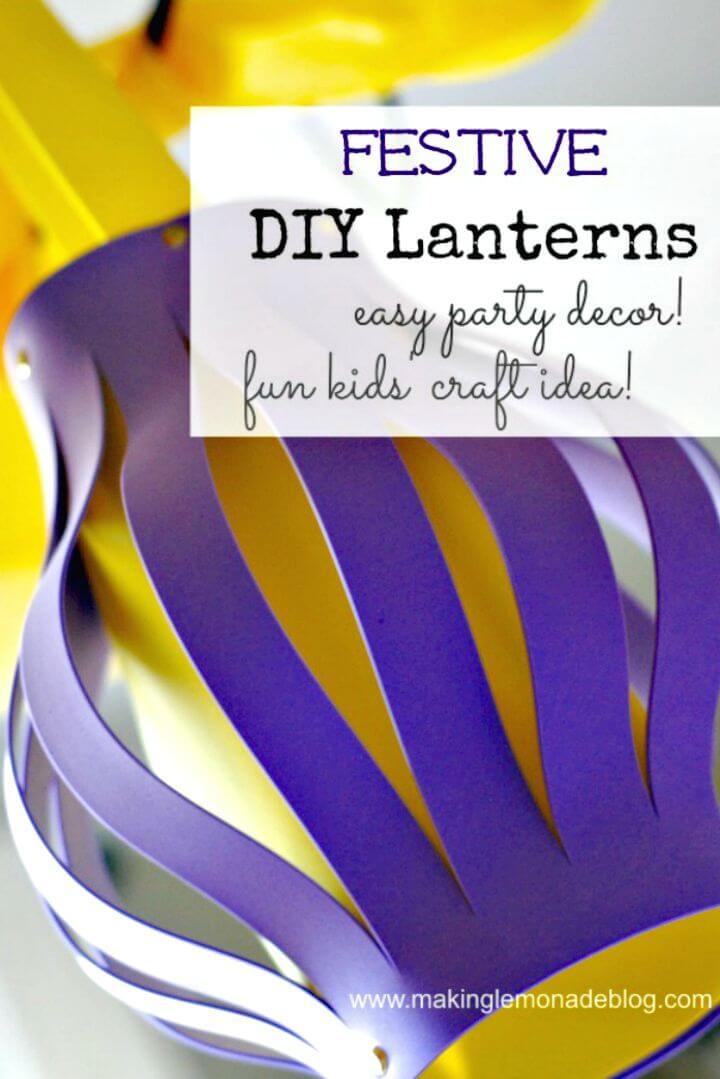 Tutorial: makinglemo
DIY Popsicle Stick Dinosaur: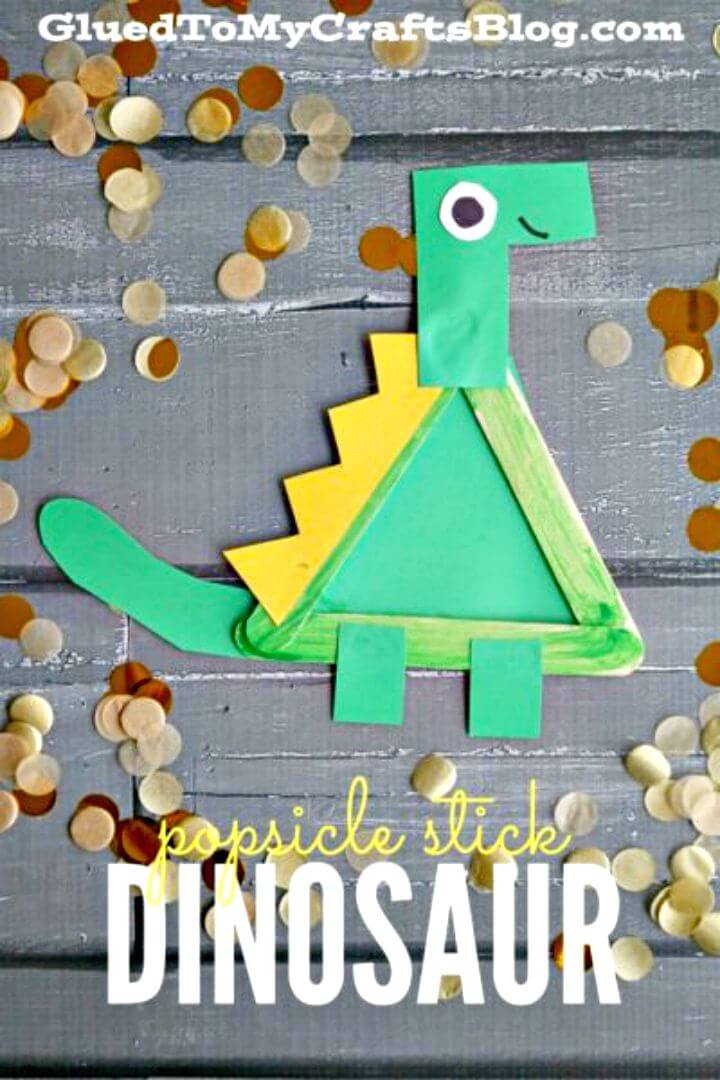 Tutorial: gluedtomy
Make Edible Slime from Starburst Candy: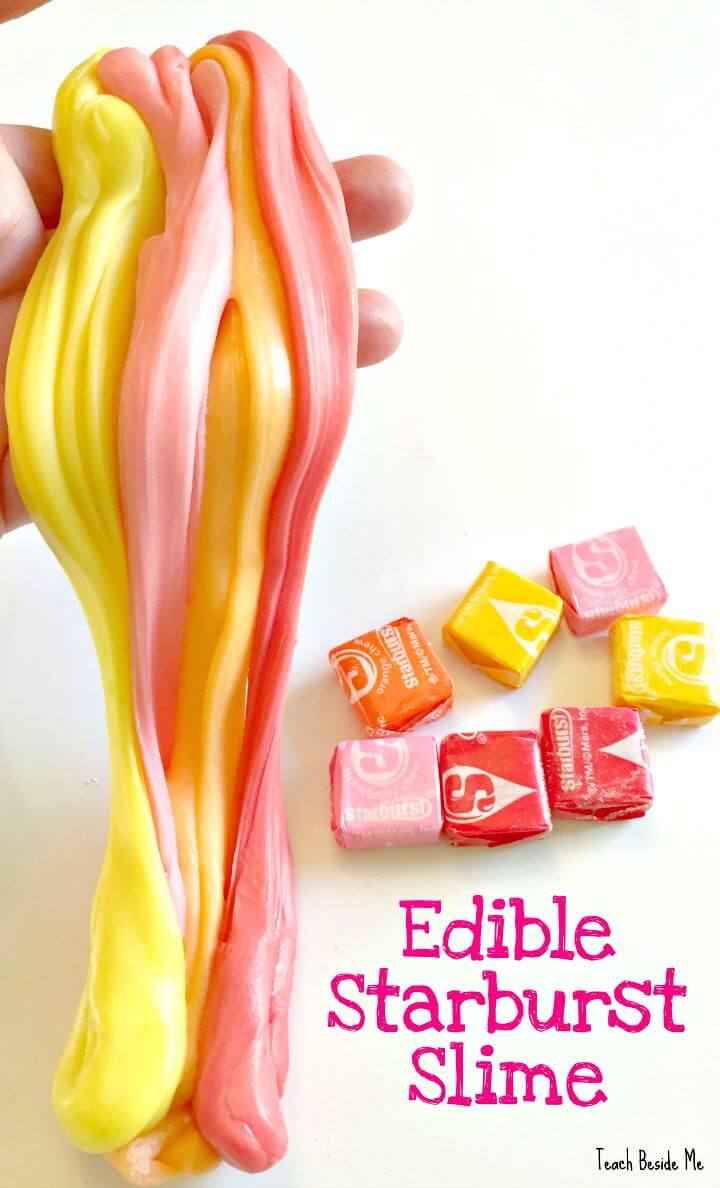 Tutorial: teachbesideme
DIY Embroidery Hoop Leaf Suncatchers: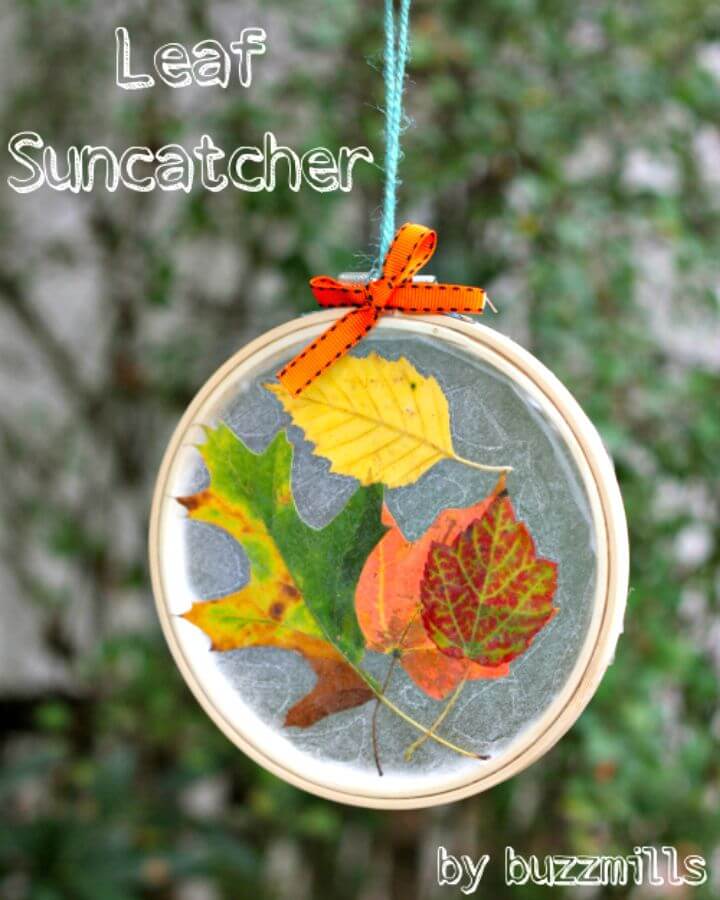 Tutorial: buzzmills
How to Make Marble Maze: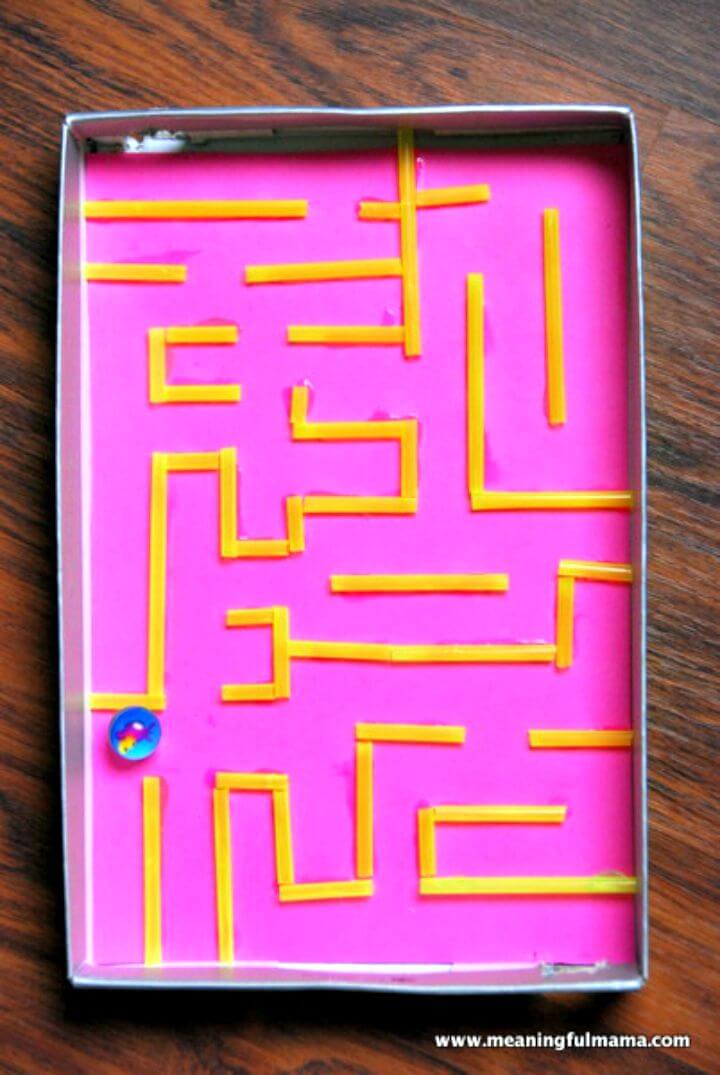 Tutorial: meaningf
DIY Marble Run from Toilet Rolls: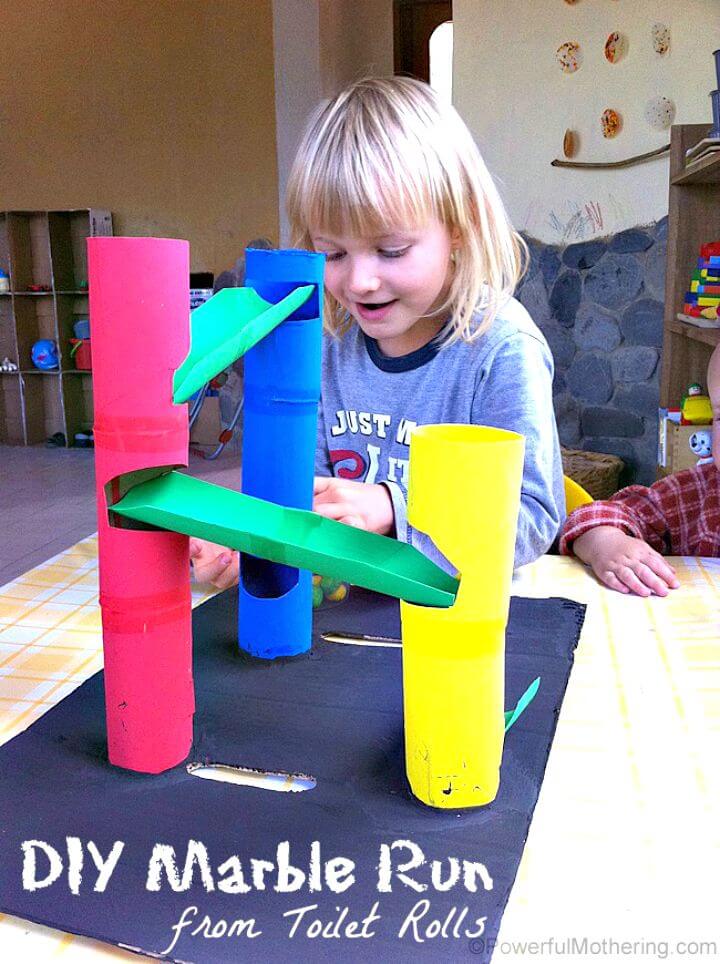 Tutorial: powerfulmo
Make No Sew Felt Flowers with Twigs: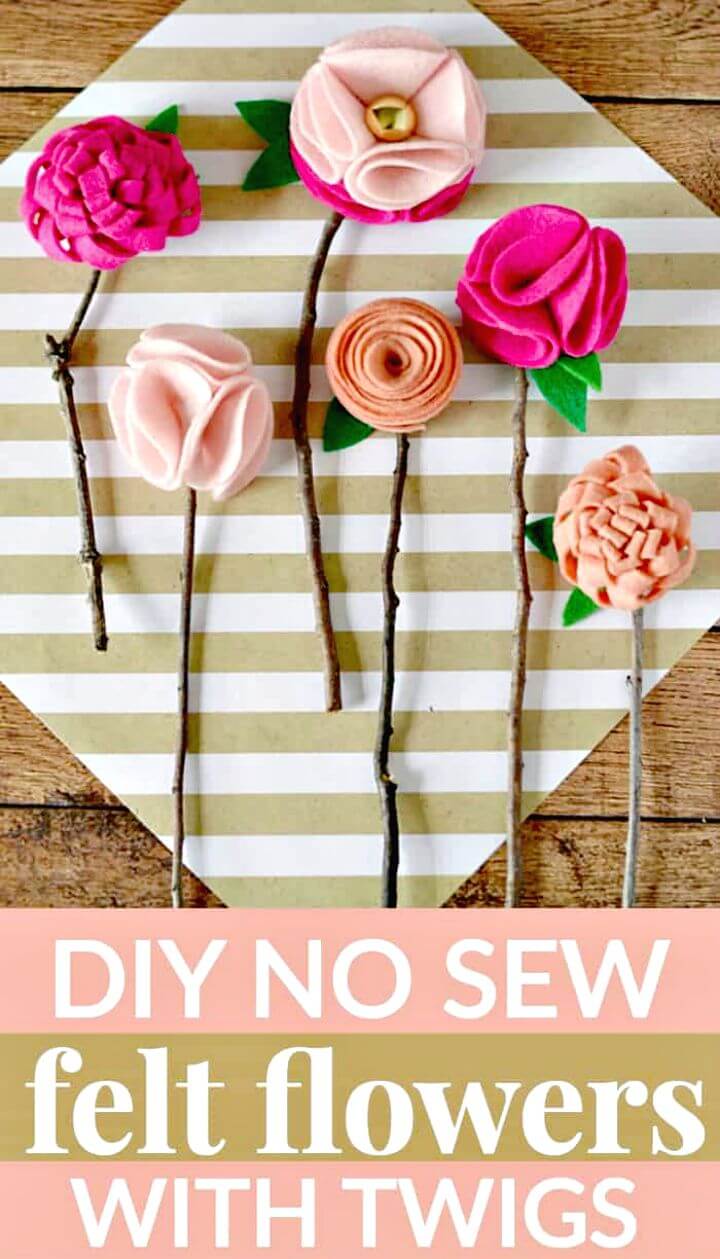 Tutorial: mommymoment
DIY Paper Handprint Giraffe: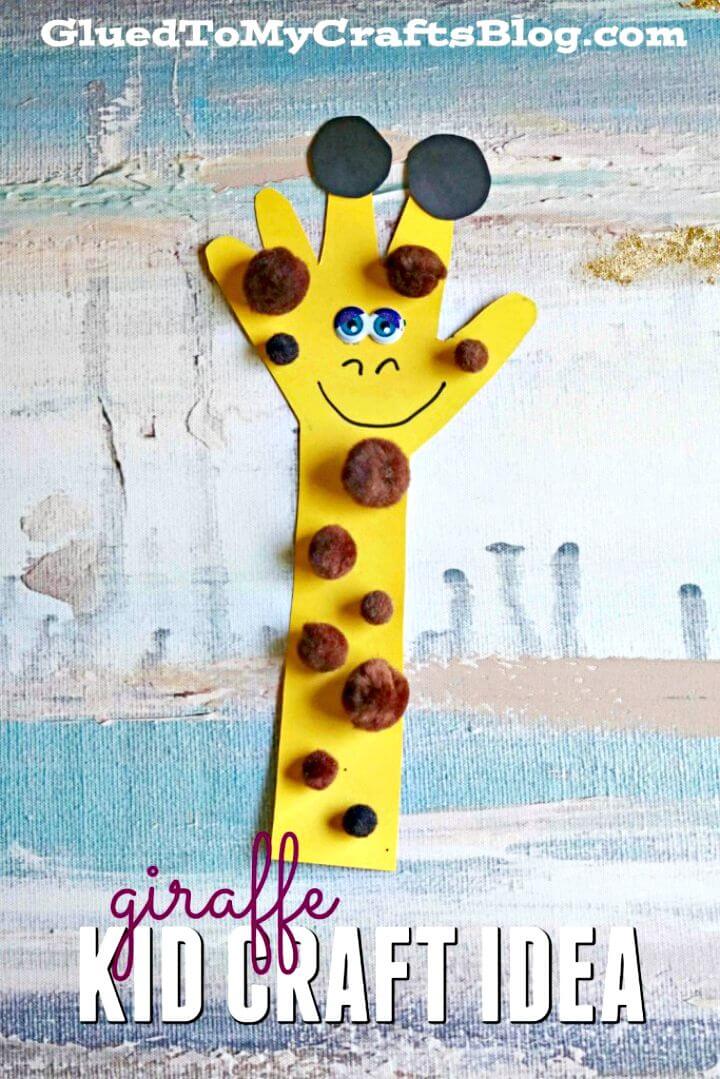 Tutorial: gluedtomy
How to Make Paper Pinwheels: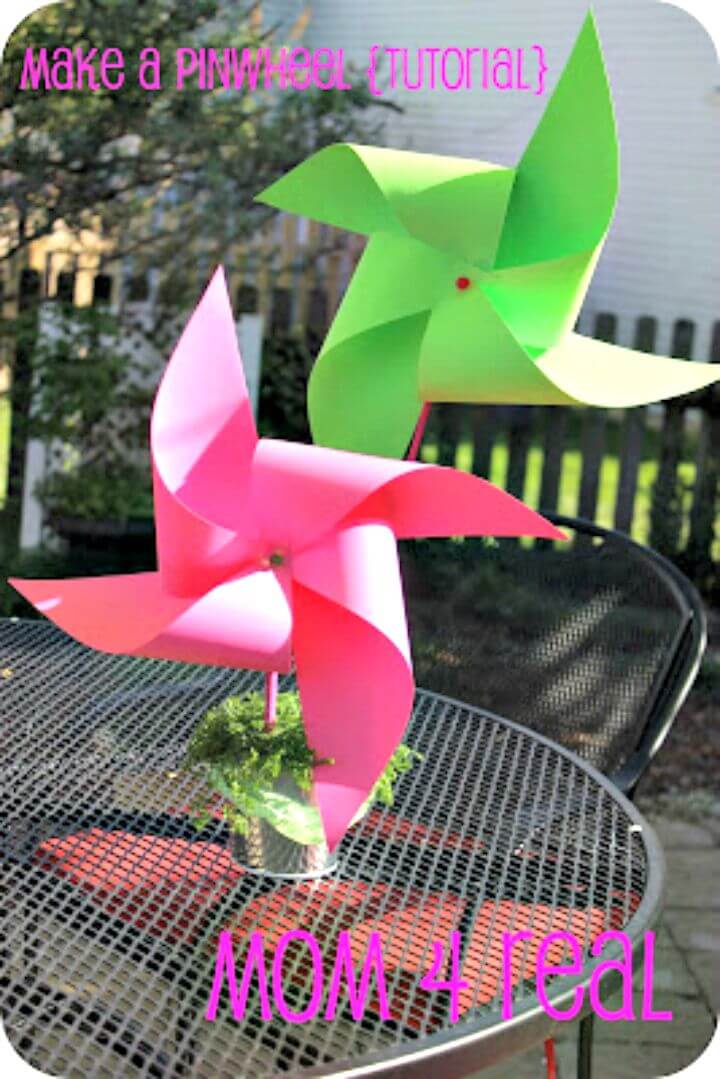 Tutorial: mom4real
DIY Paper Plate Sun Summer Sewing Craft: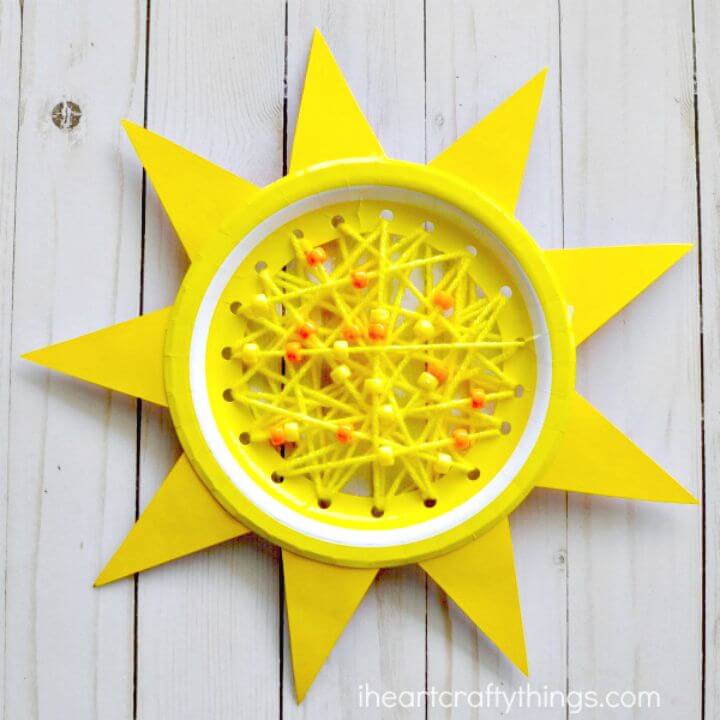 Tutorial: iheartcrafty
Make Spring Tree Flower Bud Kid Craft with Q-tips: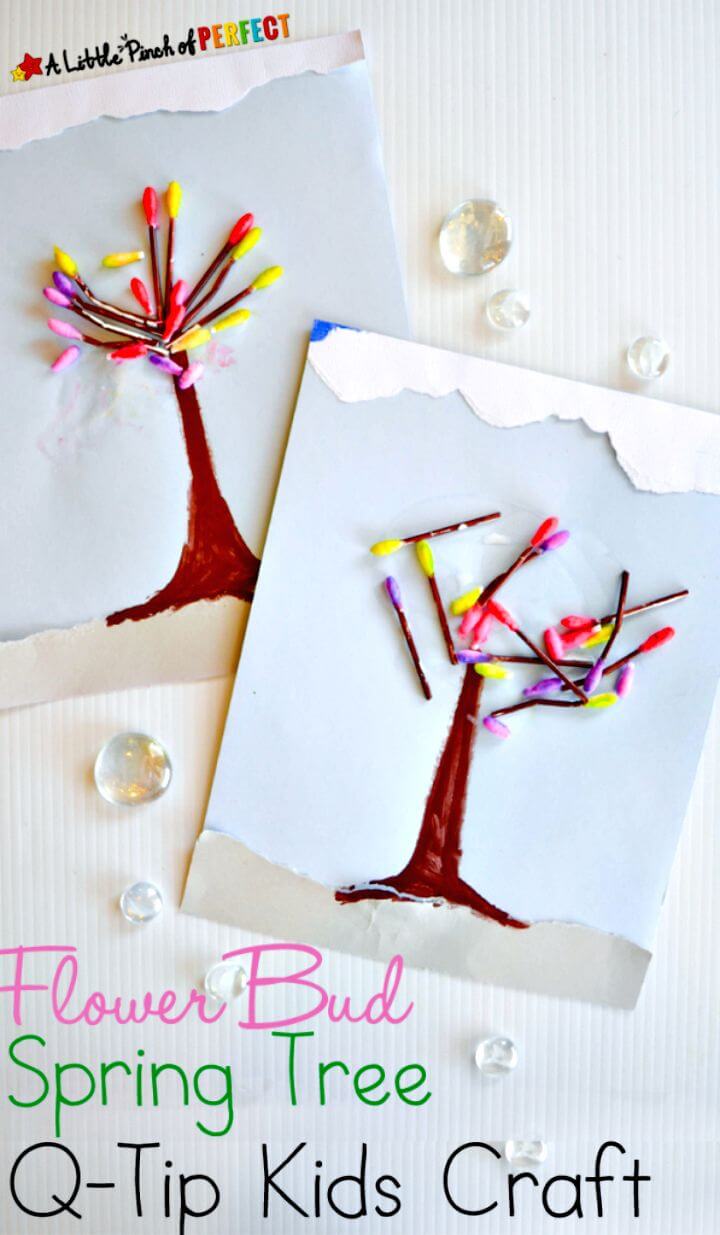 Tutorial: alittlepinchof
DIY Thanksgiving Handprint Tree Craft: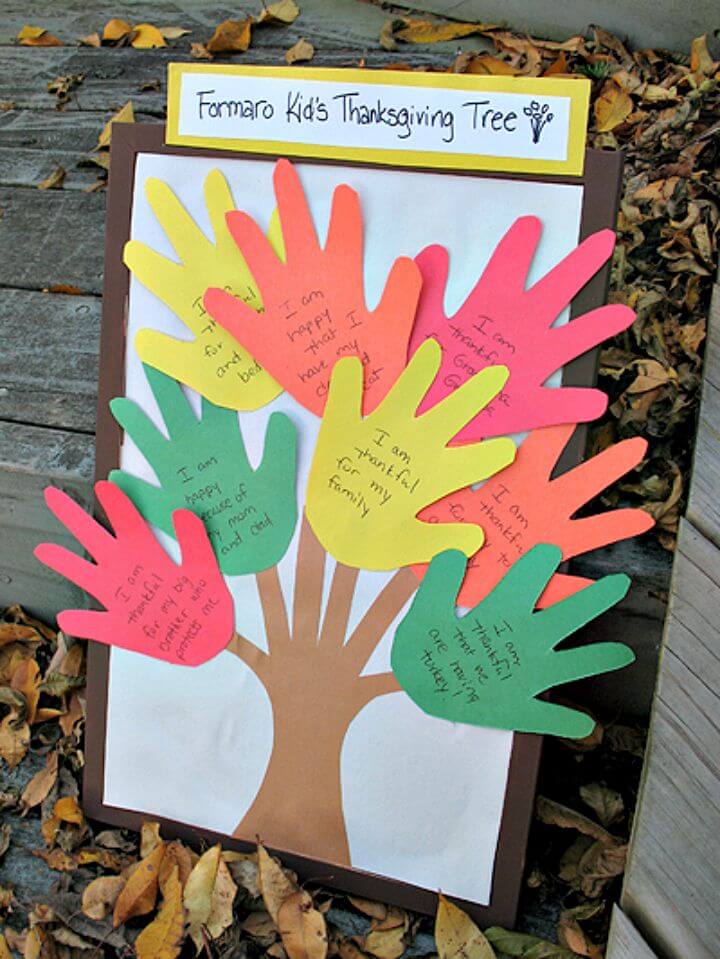 Tutorial: craftsbyamanda
DIY Tissue Paper Dinosaur Craft: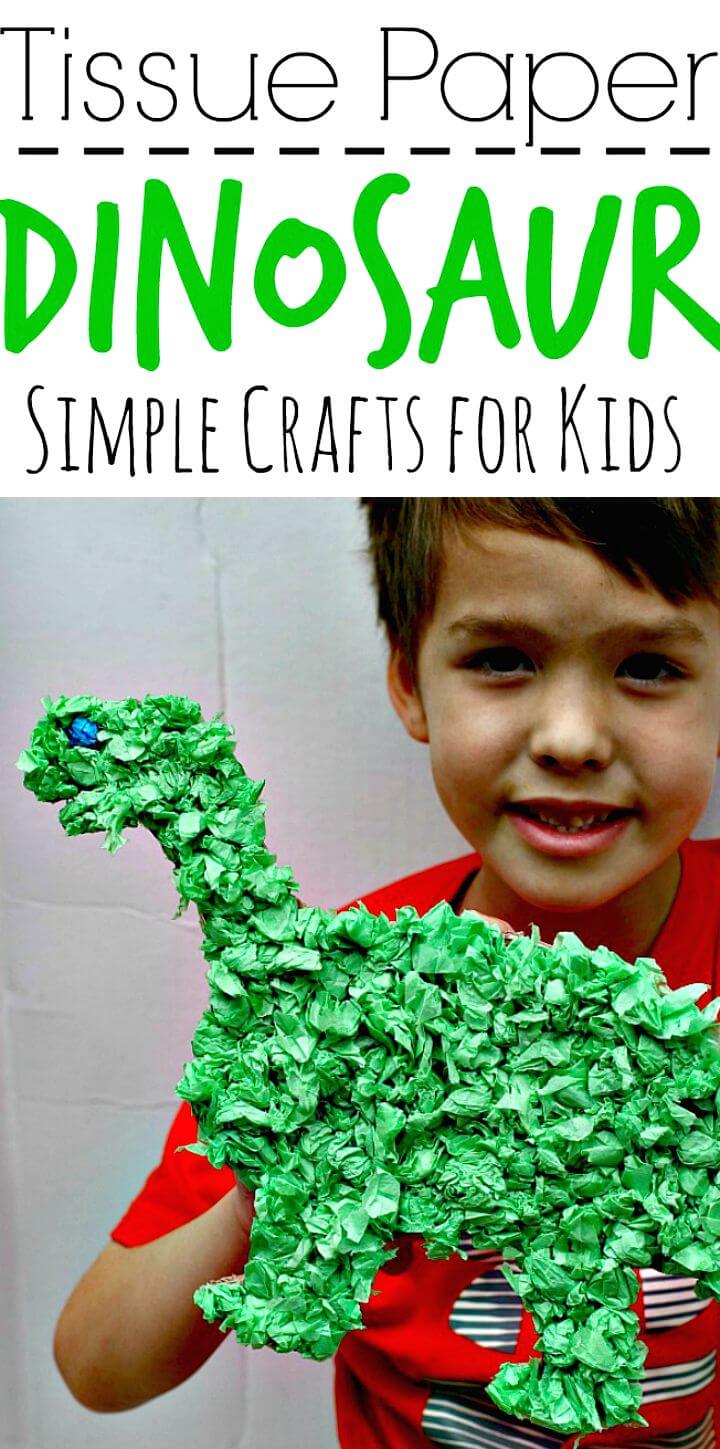 Tutorial: momunleashed
DIY Paper Strip Turkey Craft: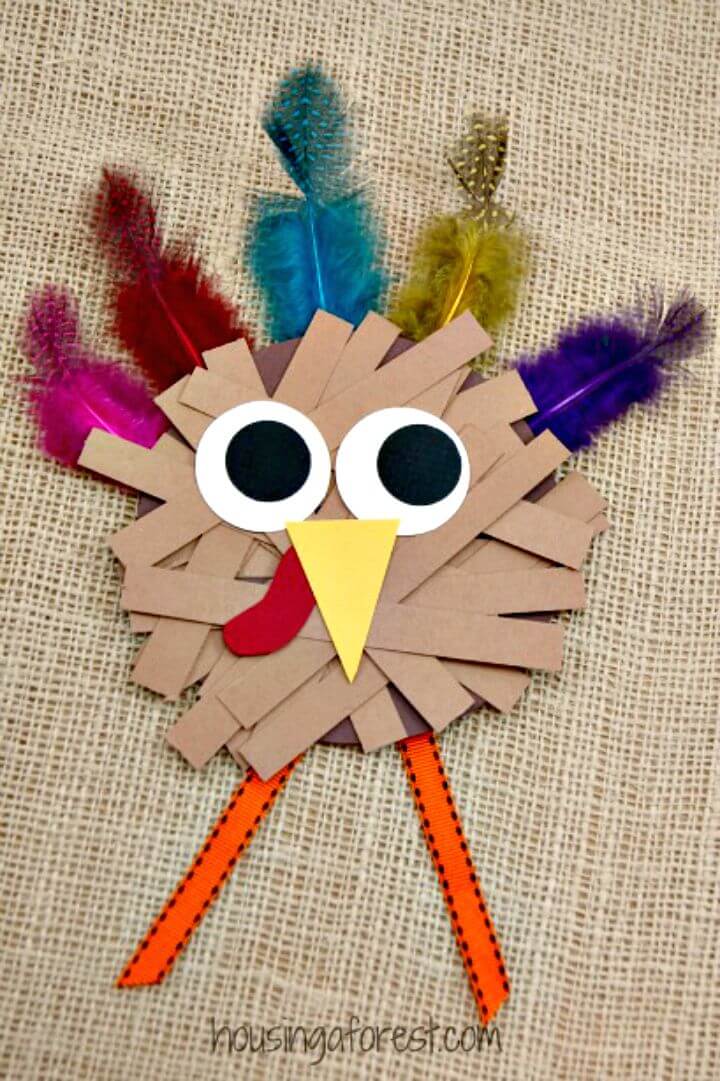 Tutorial: housingaforest
Quick DIY Doily Snowman Craft: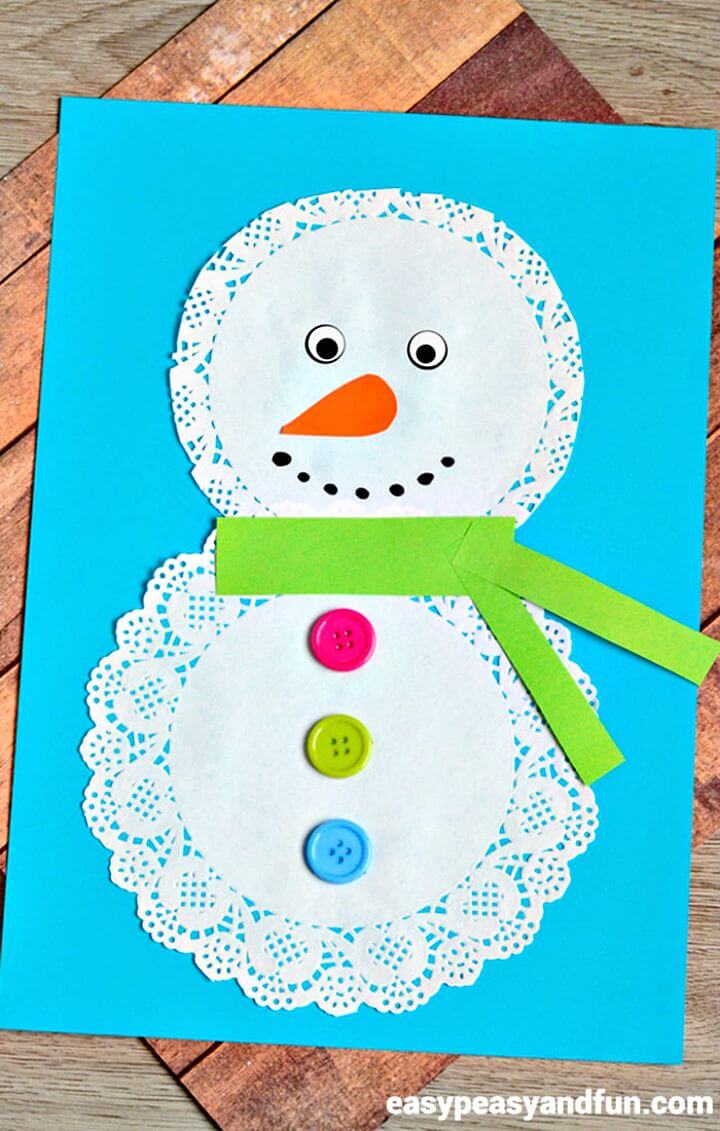 Tutorial: easypeasyandfun
How to Make Paper Flower: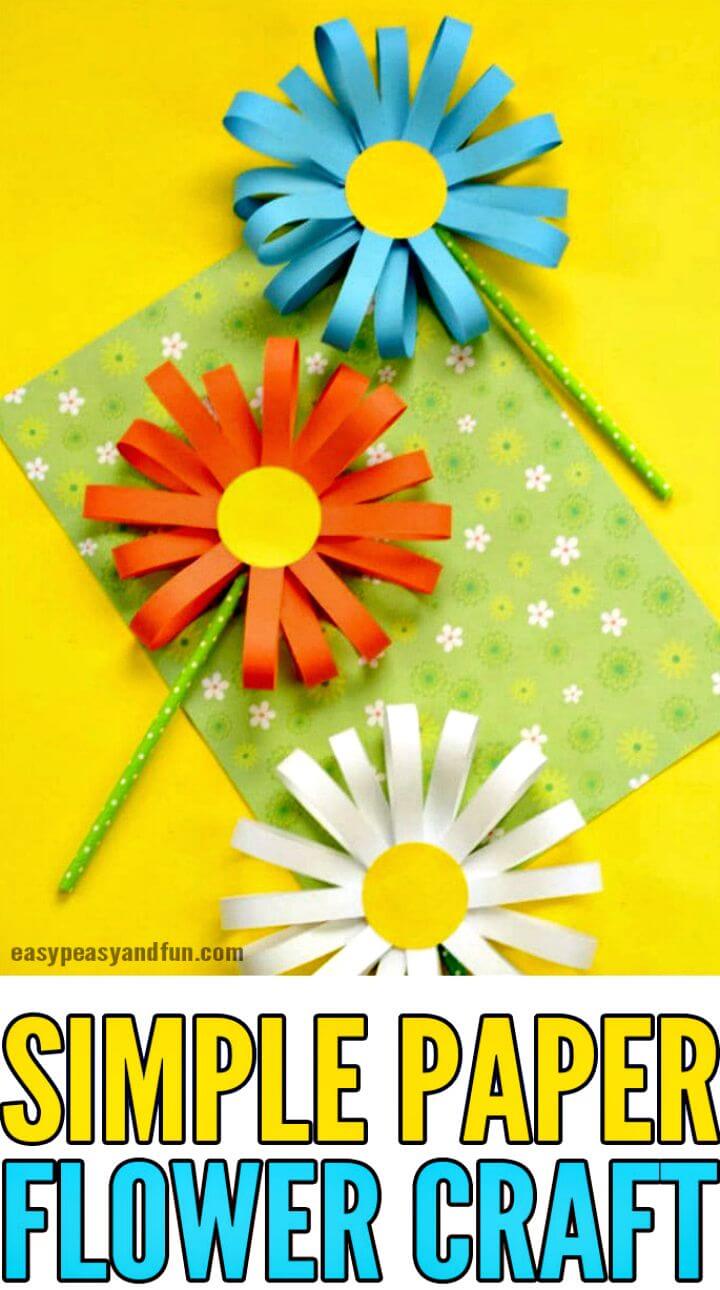 Tutorial: easypeasy
Quick DIY Paper Roll Apple Core: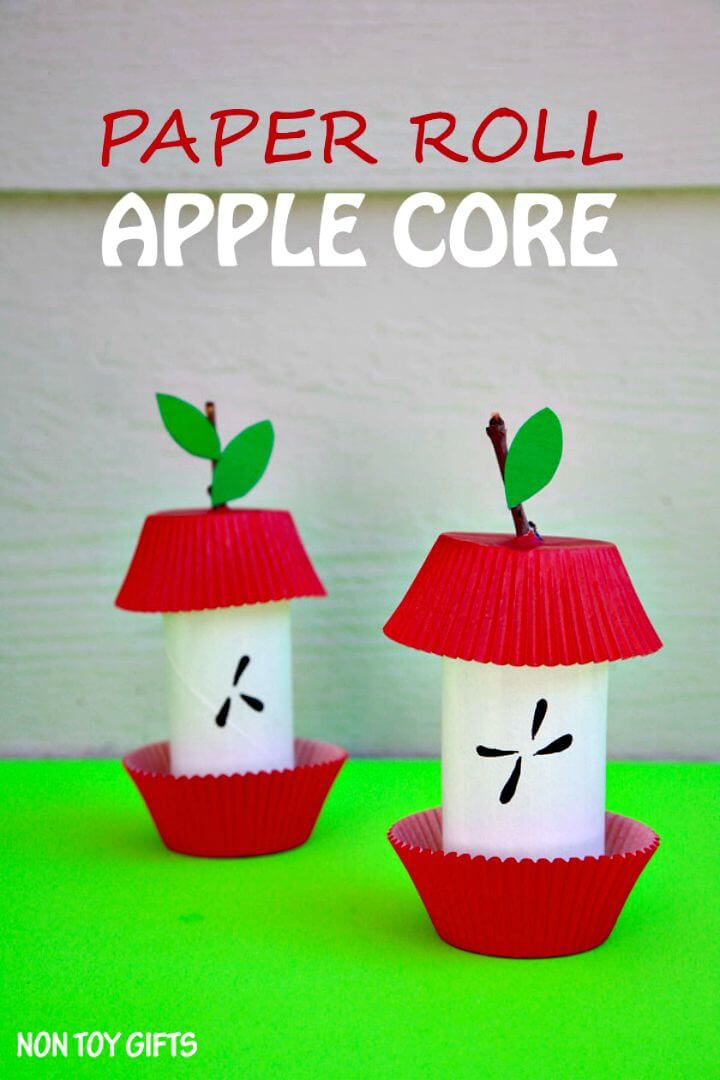 Tutorial: nontoygifts
DIY Q-tip Flowers Craft: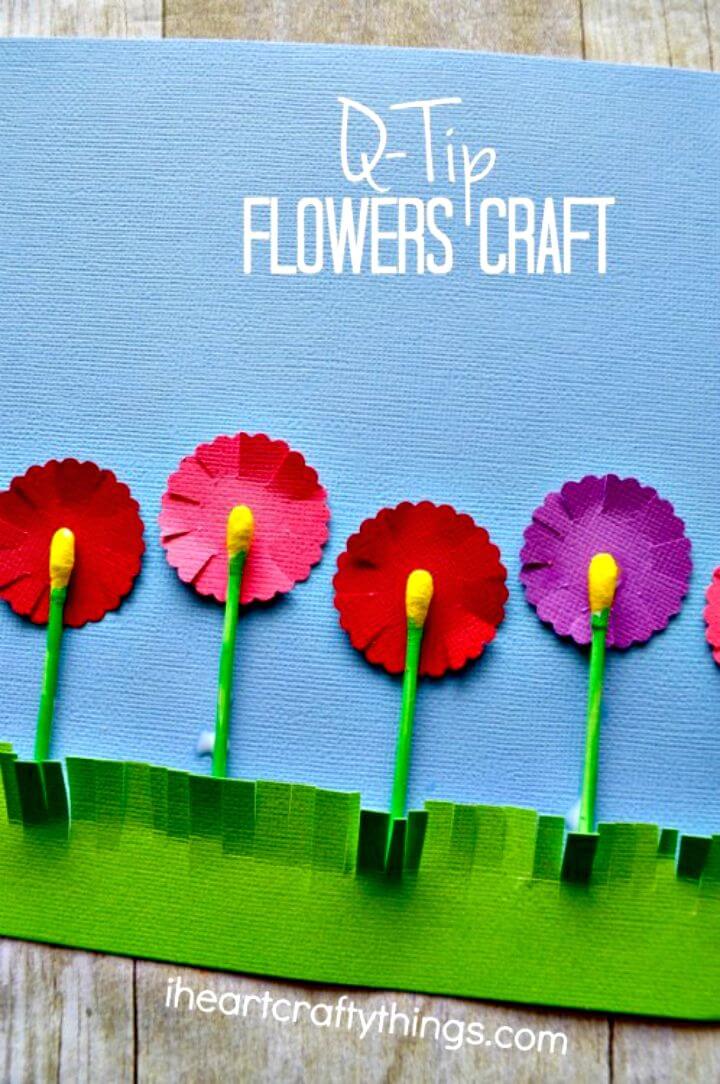 Tutorial: diyprojects
Simple DIY Cupcake Liner Flowers: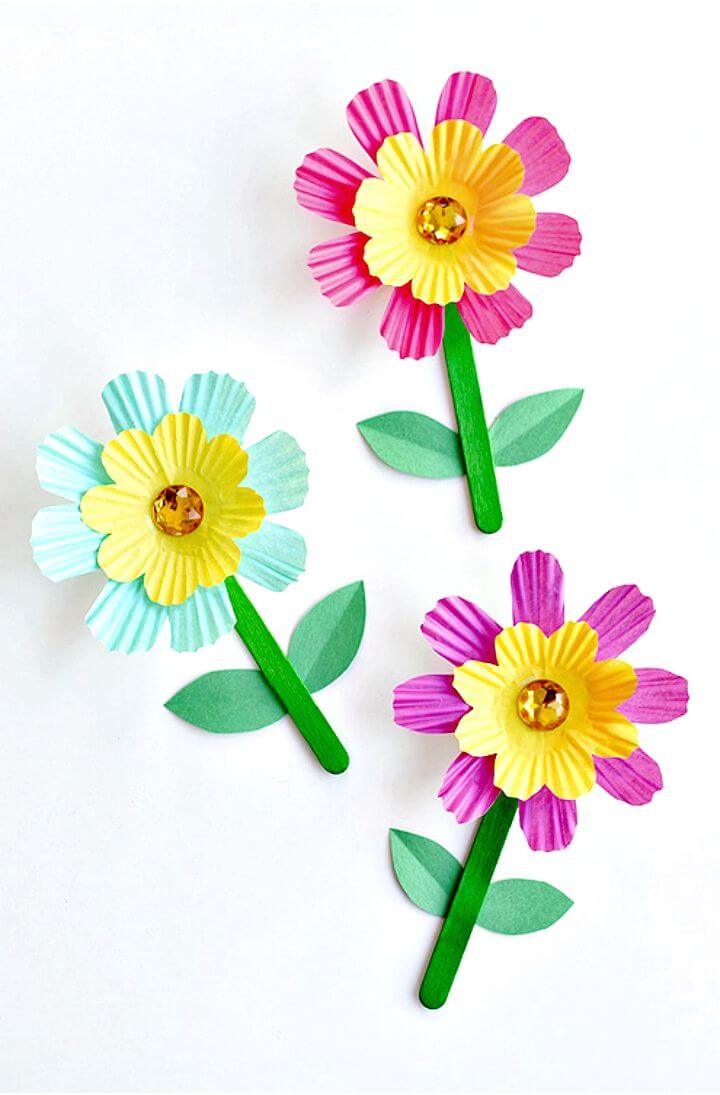 Tutorial: onelittleproject
DIY Dandelion Gift Wrap: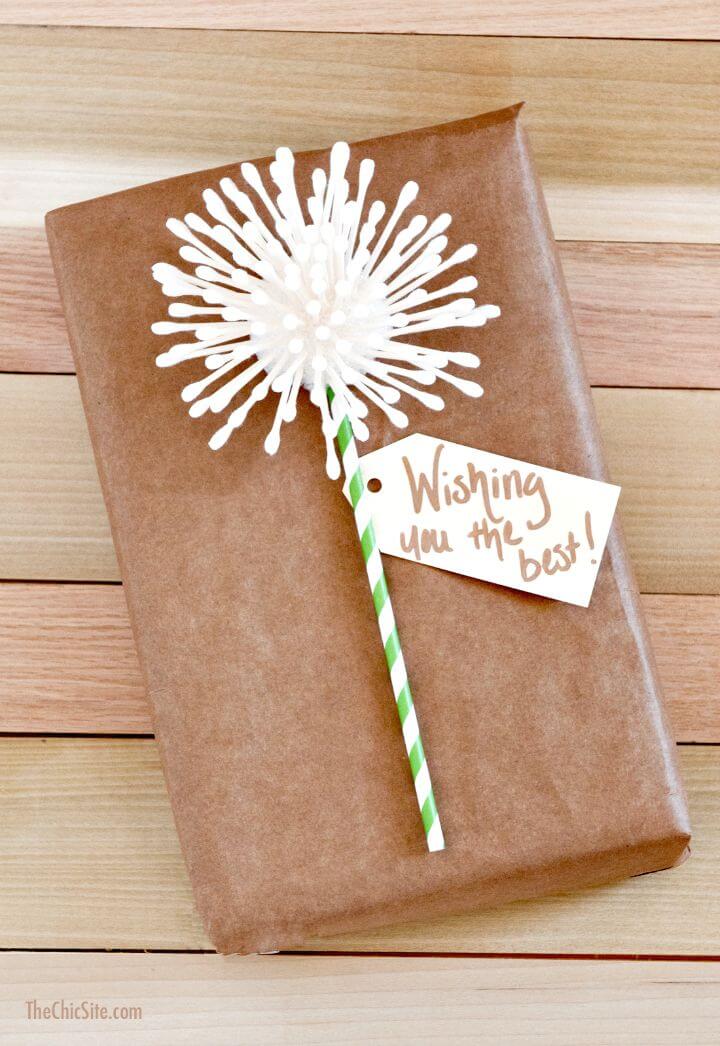 Tutorial: thechicsite
How to Make Emoji Masks: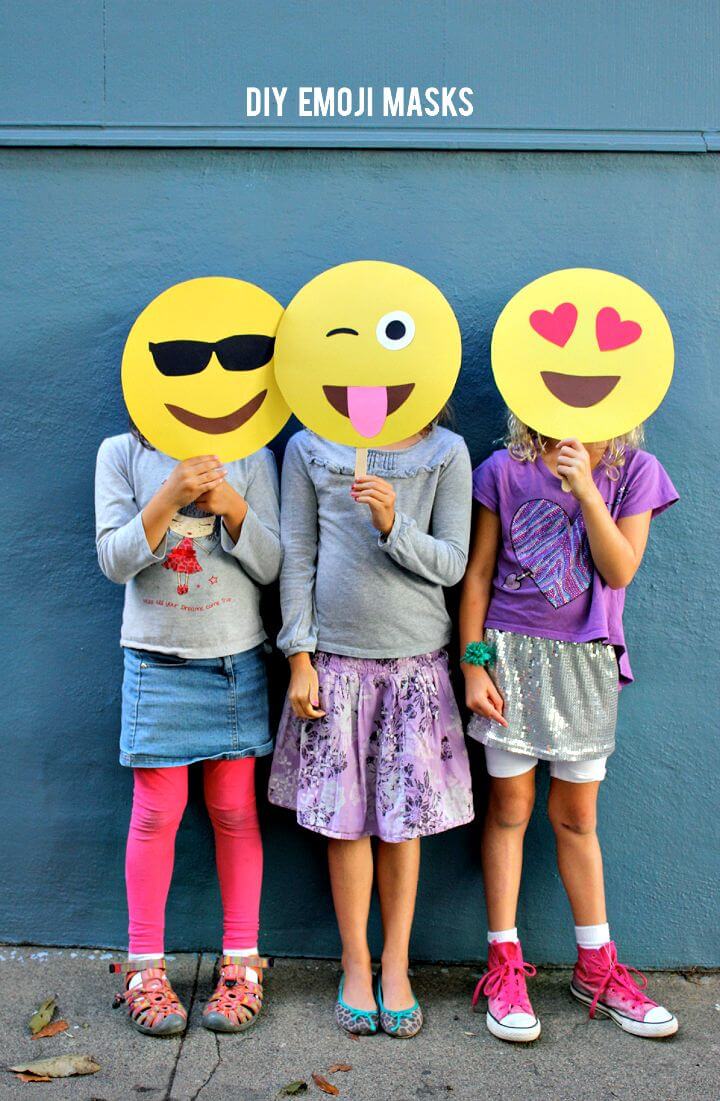 Tutorial: aliceandlois
DIY Handprint Turkey Hat: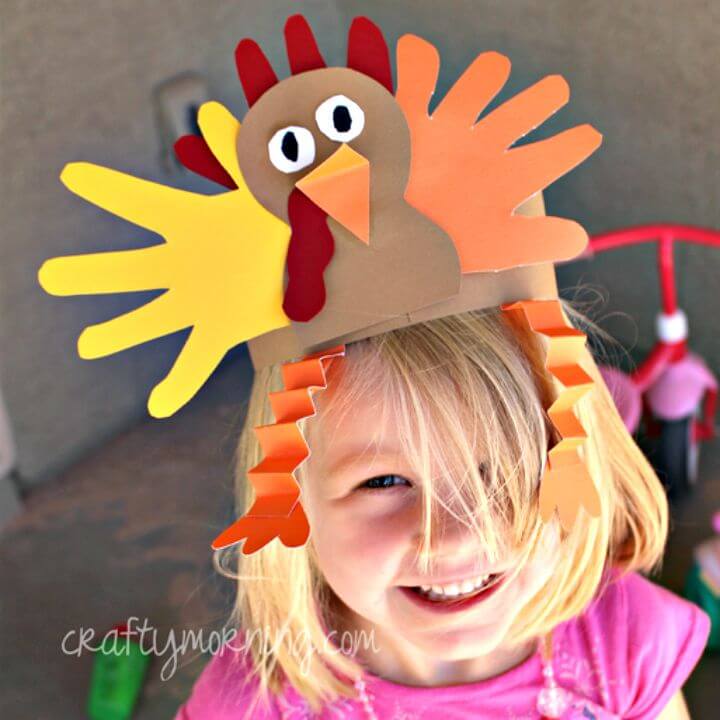 Tutorial: craftymorning
Simple DIY Paper Snowman Craft: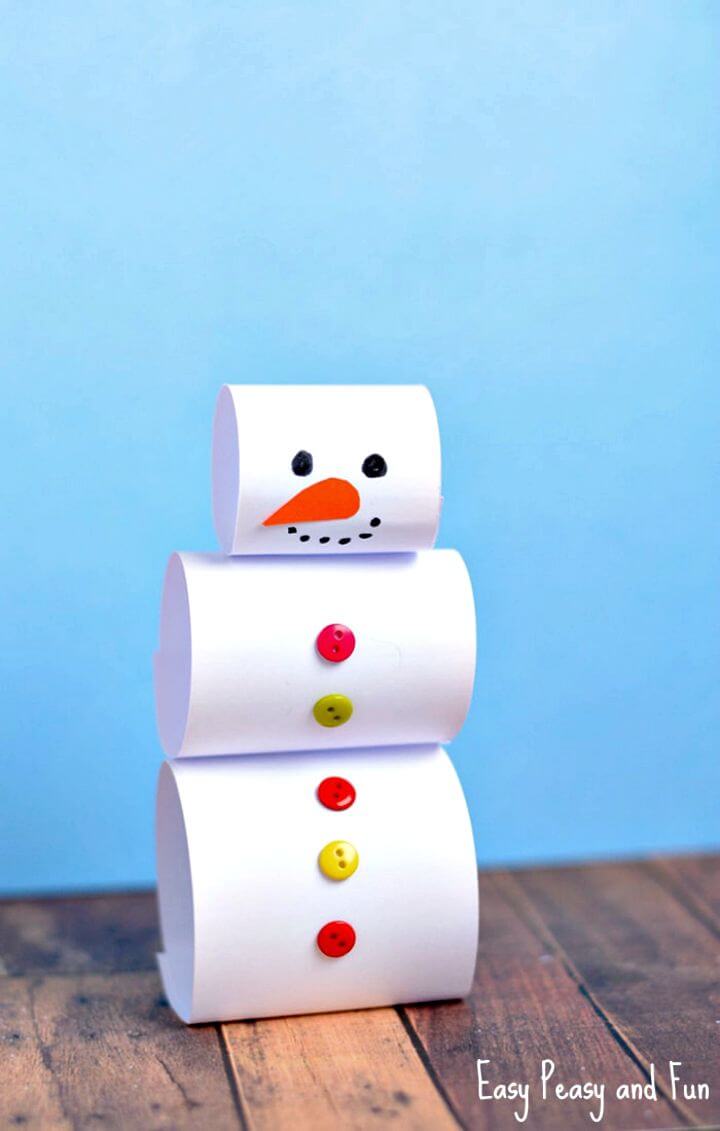 Tutorial: easypeasy
How to Make Black Cat Paper Craft: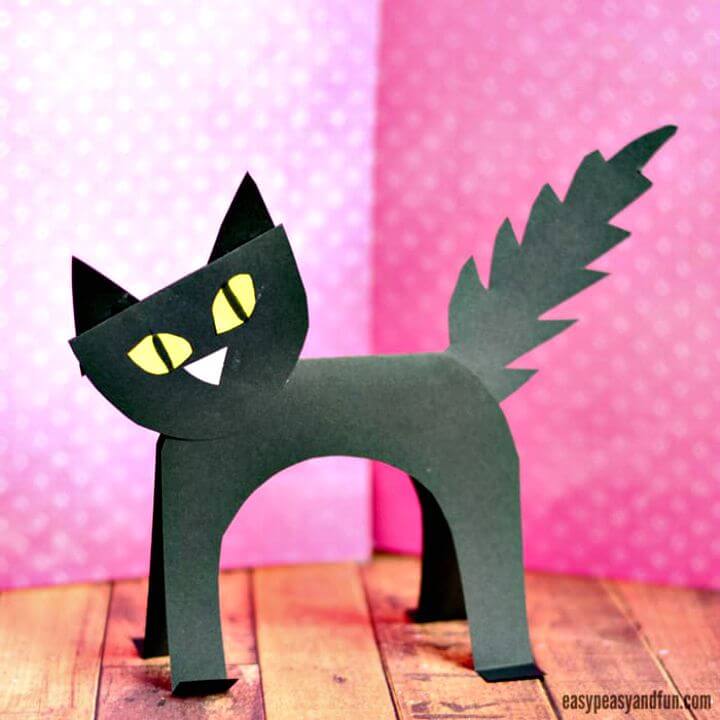 Tutorial: easypeasyandfun
Amazing DIY Homemade Bookmarks: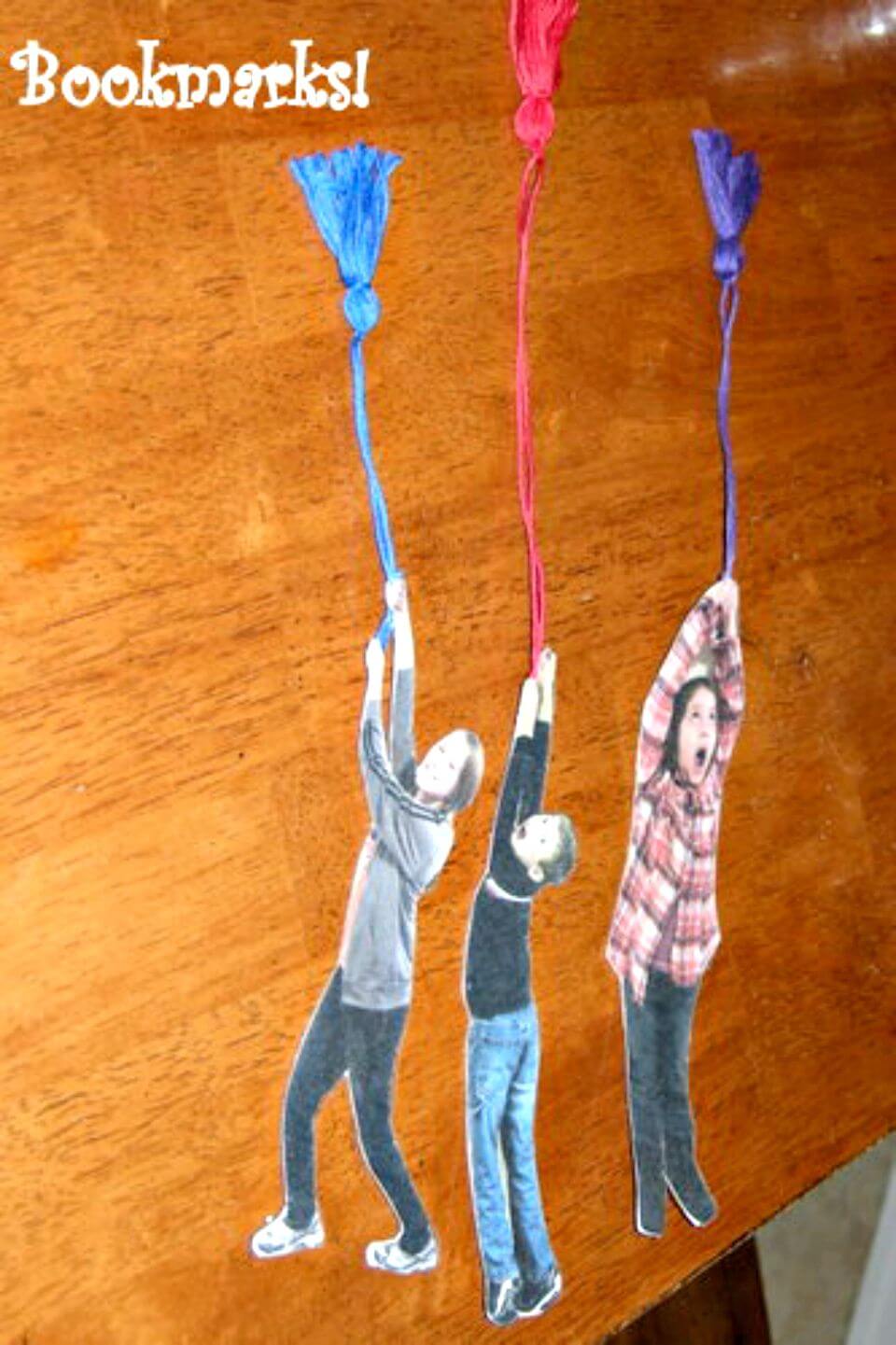 Tutorial: creativefamily
DIY Mason Jar Turkey Craft: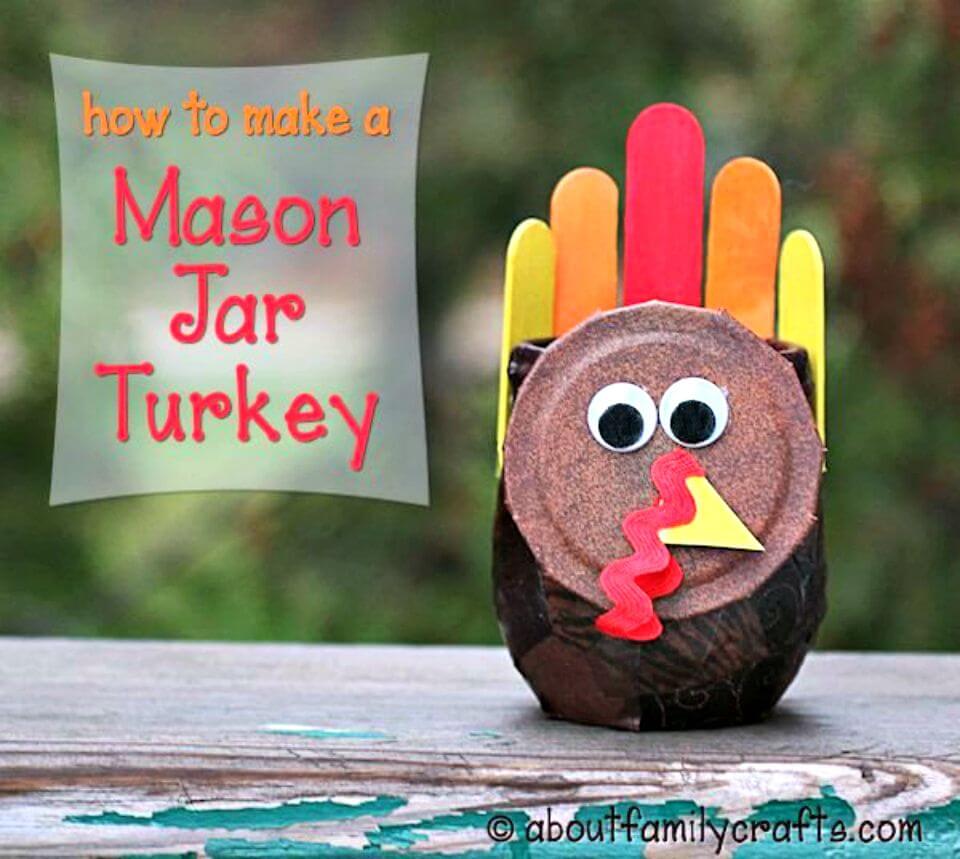 Tutorial: aboutfamilycrafts