Clare's Little Tots Crafts Blog is for all the kids – babies, toddlers, and preschoolers and has been merged into DIYCraftsy! These are all about kids crafts that you can make with your little ones to have a good time! It's very important to make crafts with kids as it helps develop their minds and makes them think more creatively! The Clare's Little Tots Blog is all about fun crafts, activities, and recipes! Also, A lot of arts and crafts for teens will be covered in this blog step by step for all the beginners to follow! Just gather the tools and materials before getting started on these DIY projects!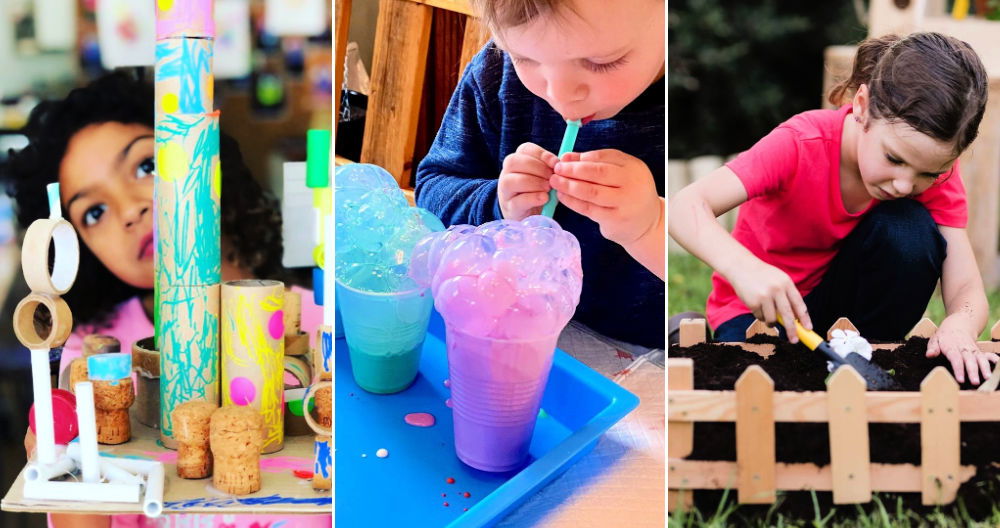 All of these fun arts and crafts to do at home are just so much fun – you will have a blast re-creating them with your children! Furthermore, these easy crafts for kids are very easy to do – everything is mentioned step-by-step in the blogs, which will help almost everyone understand. What's better than seeing your children smile while following creative kid crafts, right? If that's something you want your children to experience, it is recommended to follow this blog and all the different crafts! So, are you ready to have a great time? Let's get started!
1) DIY Slime Recipe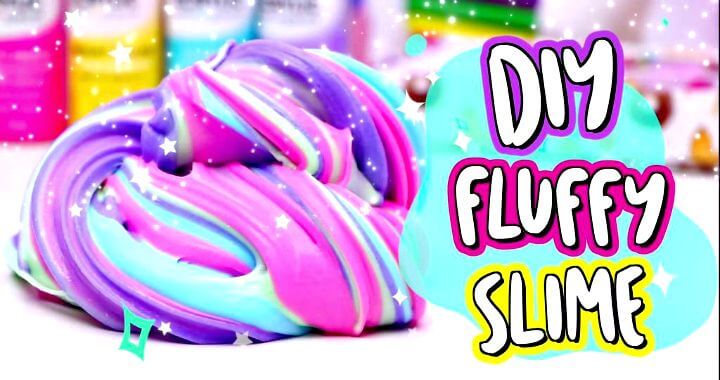 DIY slime is not only super easy to make but also easy to customize! You can make this with your little ones in their favorite colors! After all, the best thing about making these crafts at home is that you can easily add your own customizations – add beads, glitter, perfume, etc. Furthermore, you only require a few basic materials to make this slime recipe – glue, food coloring, saline solution, etc. There are many exciting and different ways to make slime – some of them don't include many chemicals, which is better than store-bought slimes as they are loaded with different chemicals! You can also use Kool-aid instead of food coloring.
Homemade Playdough
Playdough has always been a favorite for little children as they love weird textures and making things! If your child is always playing with the sand, this will be a great thing to make for them! Since this is super easy and fun to make – you can also carry out this project with them! All-purpose flour, salt, cream of tartar, lukewarm water, vegetable oil, quart-sized bags, food coloring, and a few other supplies are used to make this amazing homemade playdough! However, there are many different variations and options for making playdough – choose the one you like the most!
Back to School Crafts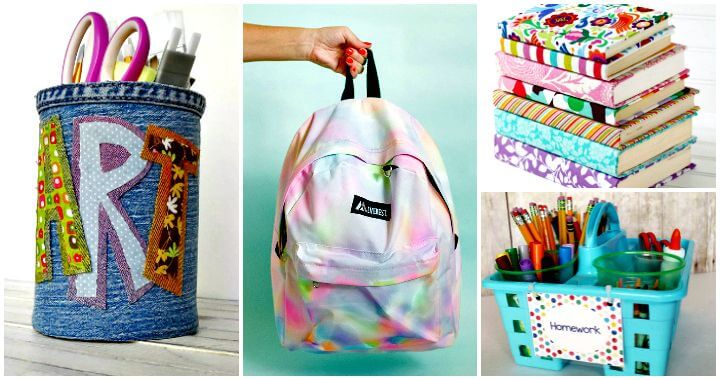 Back to school season is usually when children are the most excited to go shopping and get different types of supplies for their new school year. However, instead of shopping for stationary this time, you can choose to go shopping for the supplies for these projects instead! Just take a look at all these back to school crafts and list down the materials and tools required! You will not only end up saving a lot of money but also have a great time re-creating these amazing pieces with your little ones! Back to school crafts can include pencils, pens, lip balms, etc.
Pokemon Crafts
Pokemon has been a really famous cartoon character for many years! The millennial and Gen z generation is definitely very familiar with this cartoon due to many different things! Pokemon Go was a really famous game a few years back, as well! You can be the coolest student in class by making these adorable Pokemon Crafts for your school year! All the children are going to love these fun and fancy pieces! There are many different options from stuffed toys to pencil bags, from bracelets to necklaces, from shoes to backpacks, paper plates to phone covers, etc.
Cardboard Playhouse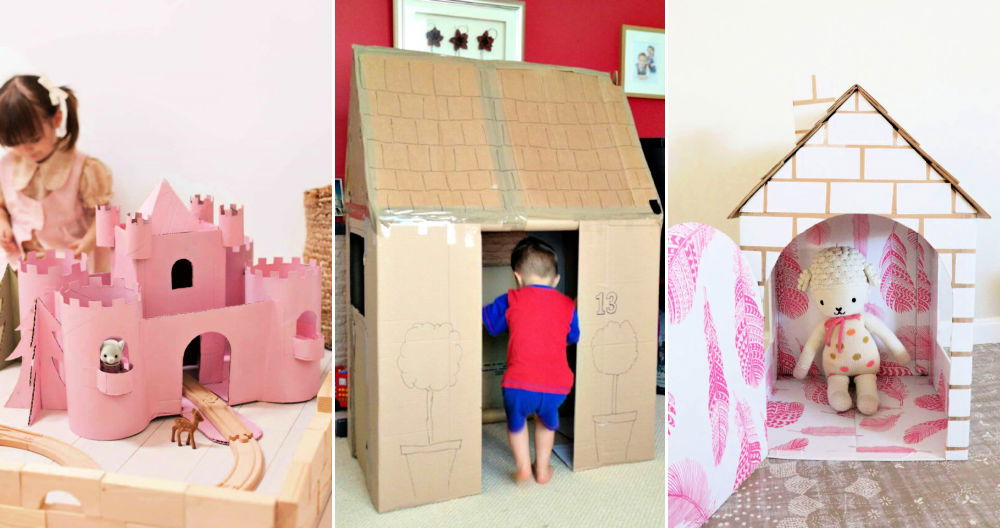 Cardboard Playhouse is a great thing to make for a little one. Children deserve to have their own little house in the corner of their room, just like your pets do! They will think more creatively by imagining and decorating their house and having a lot of fun in it when they have their playmates over! After you're done making the base of the playhouse, spend time with your children to decorate it using unique and different paints, materials, etc. It's going to be quite a lot of fun, and the final result will make your children very happy! So, are you ready to give it a try?
DIY PVC Sprinkler System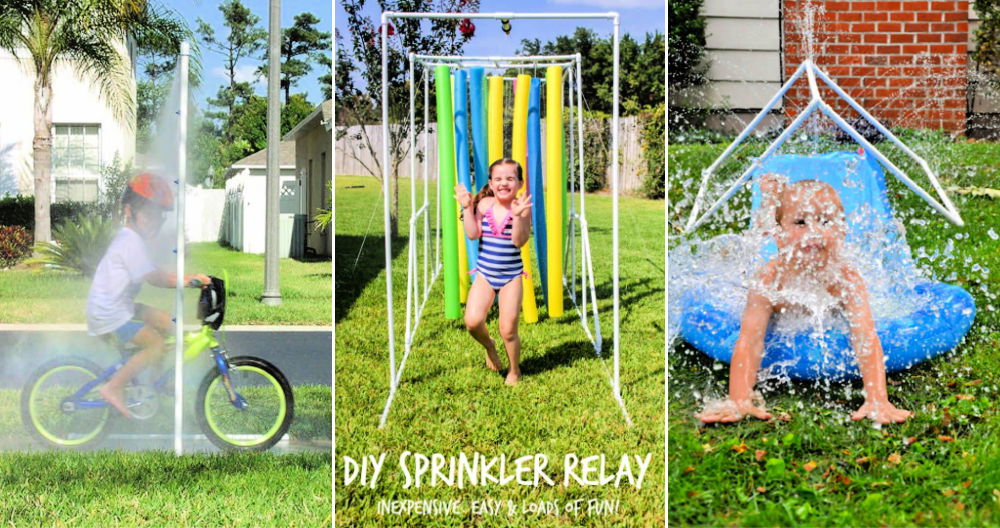 A PVC Sprinkler is a great thing to install in your backyard as it will help to water the grass and be a very fun activity for your children in the summer season. Especially if you live in a tropical place, it will be really nice to let your children play with the sprinkler! When they're feeling hot, the cold water from the sprinkler will instantly cool them and relax them! Furthermore, a PVC pipe is a great material to use for a sprinkler as it's durable, strong, and easy to use! A PVC pipe of around 1/2 to 2 inches will be perfect for making this DIY.
DIY Bubbles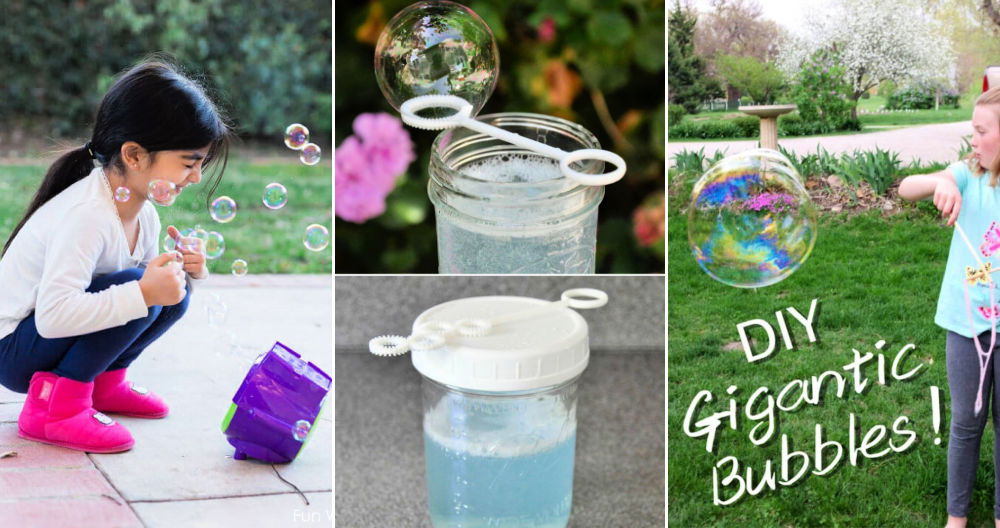 Children love unique and different things to do – the bubble solution is one of those things! Do you remember being young and being fascinated by bubbles? You might have seen little kids chase around the bubbles to pop them! Instead of getting the bubble solution from the market, you can choose to make one in the comfort of your own house – it will have fewer chemicals and a better fragrance! Dish soap, water, glycerin, and a few other supplies are used to make bubble solutions! You can try out a mixture of many different things to really get the solution that you like!
DIY Ball Pit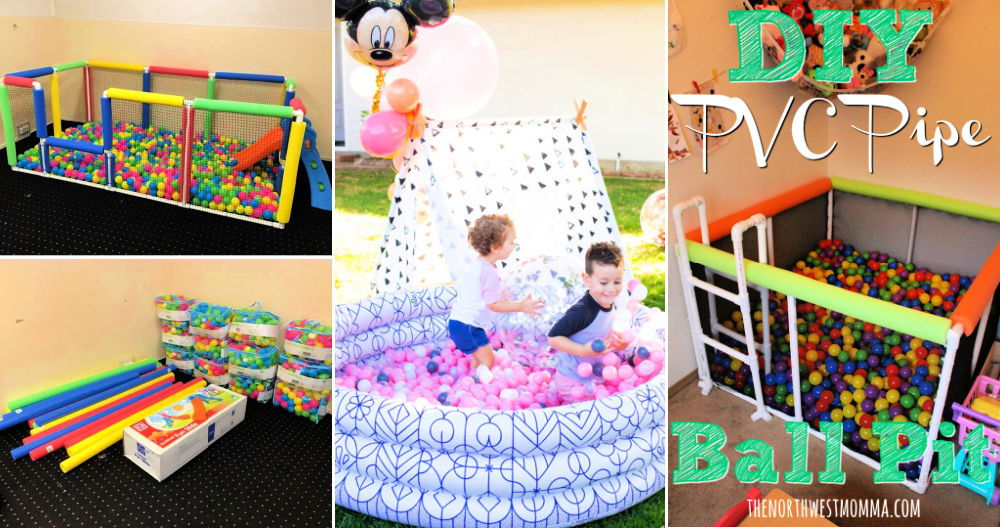 Have your children ever played in a ball pit? If not, you need to know that this activity is enjoyable and thrilling for little children! Moreover, the best part about a DIY Ball pit is that it's actually effortless and easy to make! You will need to find many balls in a similar size to put inside the pit – it's recommended to get a package of bills as it will probably cost you less money! Furthermore, you can also add balls in a few different sizes to make it even more fun for your little ones! PVC pipes can be used for the corners as they're simple and easy to use!
DIY Play Kitchen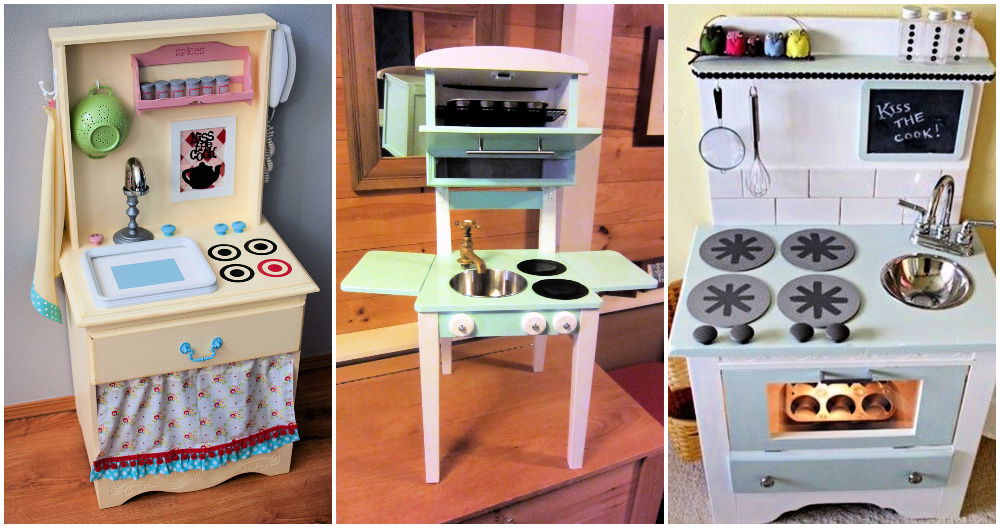 Is your little one's dream is to become a chef one day? Well, then you need to make an adorable DIY play kitchen for him/her! Many different things can be included in a play kitchen, but that depends on the amount of space you have! If you're going to place a play kitchen in your child's bedroom, it's is recommended to make a little counter, oven, and stove. However, you can also add shelves, a fridge, and a few other things if you're going to place it in a bigger space. The crockery, like pits, glasses, plates, etc., can be found at any toy store very easily.
Ways to Make Oobleck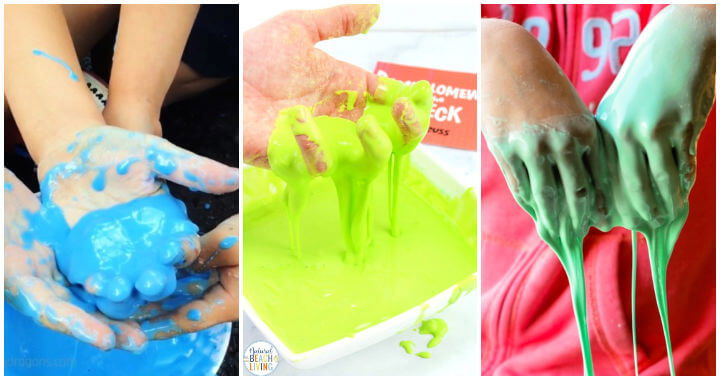 Oobleck is a really cool mixture that is made out of only two ingredients – cornstarch and water! However, you can also add a little bit of color by using good coloring or Kool-aid! It is very similar to slime but also quite different! Slime usually doesn't turn solid; however, Oobleck can turn solid and liquid depending on the pressure! Children will love this unique and different mixture! So, learn how to make oobleck at home here! You only need a few ingredients to make it with your little ones! Teachers can also use this mixture in school to explain and teach states of matter to their students!
DIY Baby Gym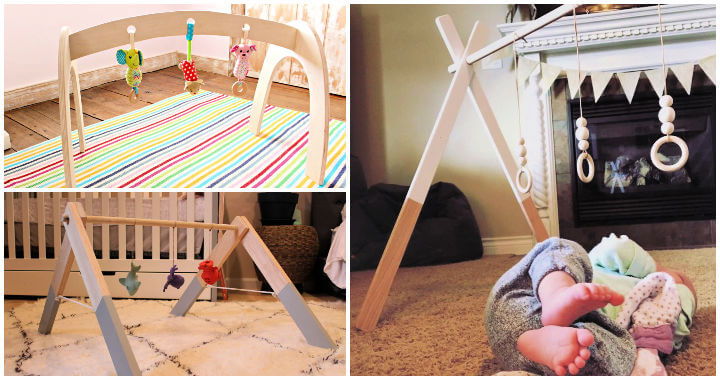 Babies tend to be very inactive before they start walking! If you want to make your baby a little more active, a baby gym is a perfect way to do so! You will only need a few wood planks to make this project a success! It can be placed on a carpeted floor, so make sure that place a carpet or rig underneath the gym! Any toy can be hanged on the plank for your child to play with! The baby should at least be around three months before starting to play with a baby gym! Your baby starts developing different senses during this time, so that it will be great practice!
Sleepover or Tent
Sleepovers are the times when toddlers end up making the best memories of their lives! If your little one is finally old enough to have a sleepover and invite over his/her friends, you need to give this a try! A DIY Sleepover can include many different things like DIY robes, rugs, tents, fairy lights, food, activities, and much more! You can gather many different ingredients and ask the children to make food out of them! They can also make a DIY multi-media screen to watch their movie! It's going to a lot of fun to do something like these sleepover ideas – it will be a truly memorable time for your child!
DIY Cornhole Boards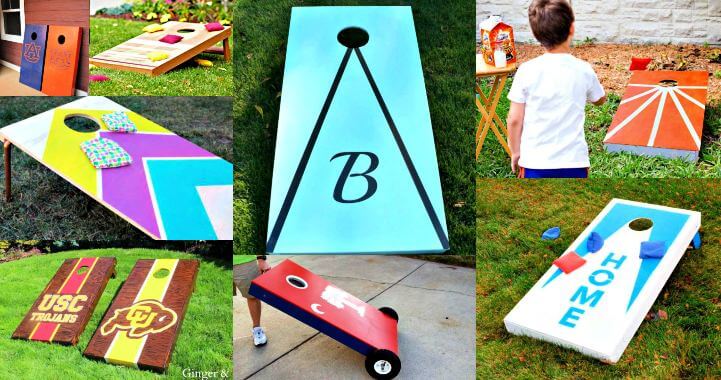 Cornhole is a very fun game that can be played by toddlers, pre-teens, or even teenagers! It's a game where the players take turns to throw bags of corn kernels at a raised platform! However, instead of buying the platform from the market, you can just make DIY cornhole in the comfort of your house! Usually, an average platform has to be around 24″ x 48″, but you can change it up to whatever size you want! The back of the platform should be at least 12 inches above the ground! Plywood, drill, tape measure, and a few other tools and materials will be required to make this project a success!
Egg Carton Crafts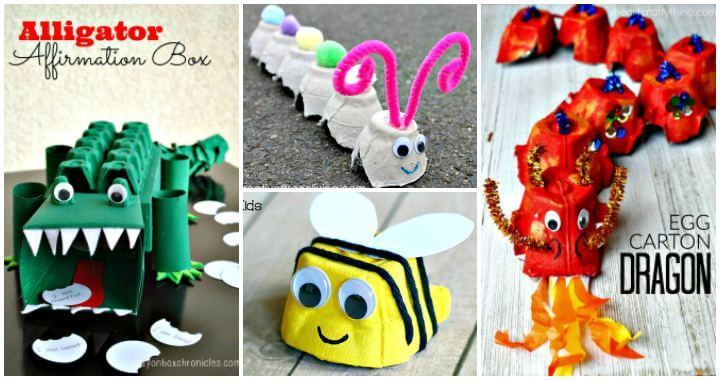 Instead of throwing out your egg cartons, it's recommended to make these adorable egg carton crafts for your little ones! Many different crafts can be made out of egg cartons mentioned in the blogs – fairies, owls, train cats, flowers, bunnies, Chinese Dragons, Giant ants, etc. You can try out different colors, beads, glitter, stickers, etc., to make these projects even more stylish and pretty! So, are you all excited to try out these projects? It will be super fun, and you won't really need to visit the market to gather the supplies as you most probably have all of them in your house!
DIY Baby Gate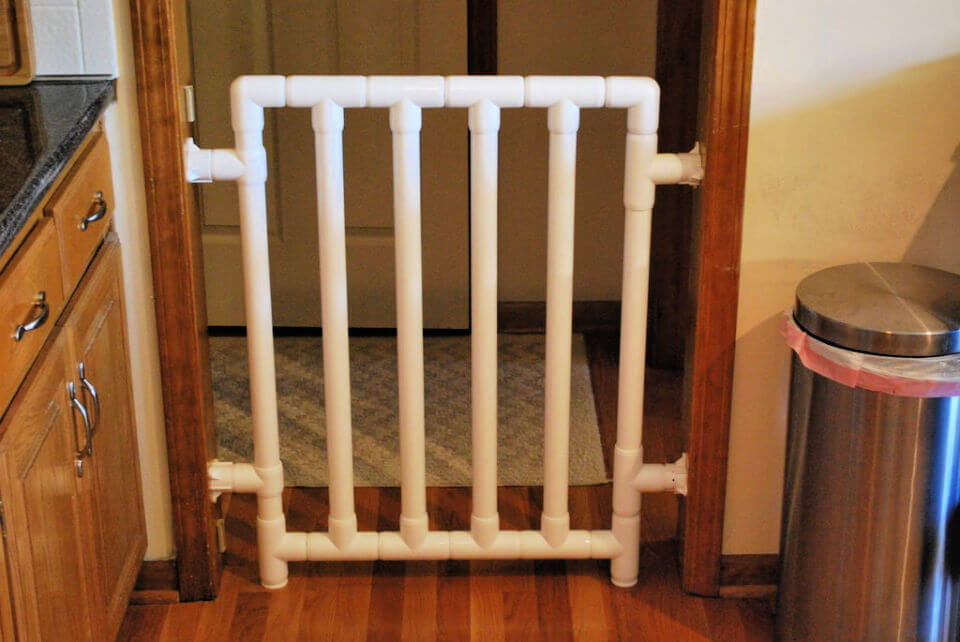 Baby gates are actually essential to have in a house with a lot of stairs. Stairs are very dangerous, and your baby should be kept away from them! What can you do to keep your little ones away from these dangerous areas – use baby gates! However, baby gates tend to be very expensive at the market, so it's recommended just to make a DIY baby gate at home! You can also match it to your other furniture and house theme as that will help it blend in with everything! Pallet wood can be used if you want something durable, and cedarwood can be used if you want it to look aesthetically pleasing!
DIY Dragon Eggs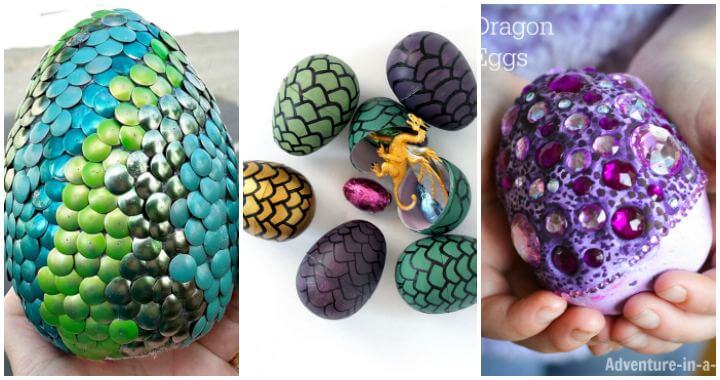 Children love dragons, and anything related to them! You can make these fun DIY dragon eggs to keep them distracted during their okay time! Many different beads and other things can be used to make them super shiny and sparkly! However, it's recommended not to use something that's going to get off when your baby tries to chew on it. Go for safer options if you're making this for a baby; however, beads and glitter can be used if you're going to make this for a toddler, pre-teen, or teenager. It's very simple to re-create this DIY!
Puppet Crafts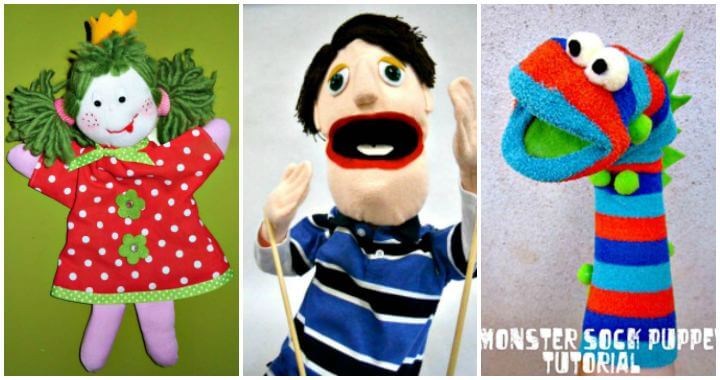 Puppets can be made out of colored paper, simple paper, cardboard, old socks, and many different things! These puppet crafts help you do so. You will have a great time re-creating fun puppets like this with your children as they're going to turn very creative while making the faces! After you're done making the puppet, the puppet show can be done to make the experience even more fun! You can also use tiny finger puppets instead of hand puppets if you don't have a lot of free time! The faces of the puppets can also be printed out from the internet to make them look more realistic.
Perler Bead Ideas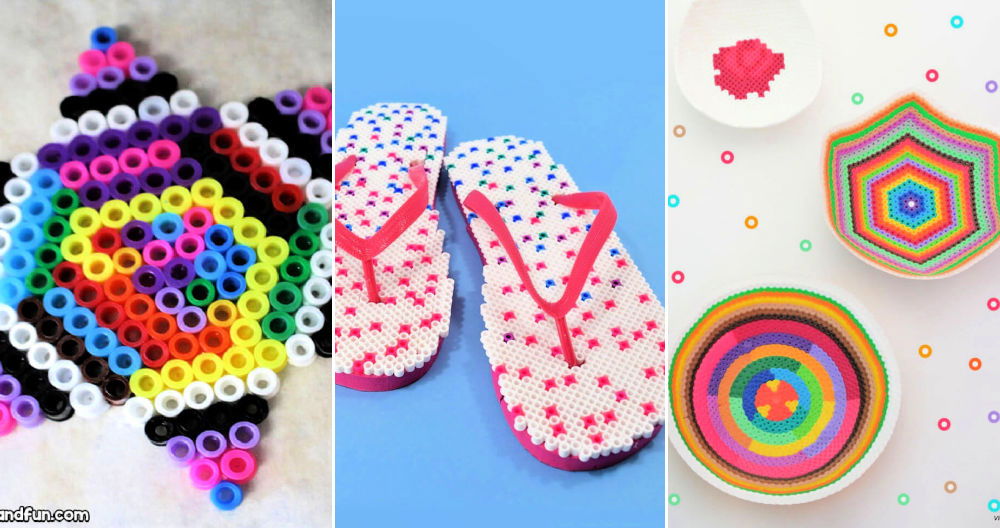 Perler beads are small, colorful plastic beads that can be fused together to create a variety of designs. They're a great craft project for kids and adults alike, and there are endless possibilities for what you can create with them. If you're looking for some ideas to get started, read on for some of our favorite Perler bead patterns that are a great way to create crafts for kids. These crafts can be made with just a few materials, and they offer a great way to reuse old beads.
Diaper Cake Ideas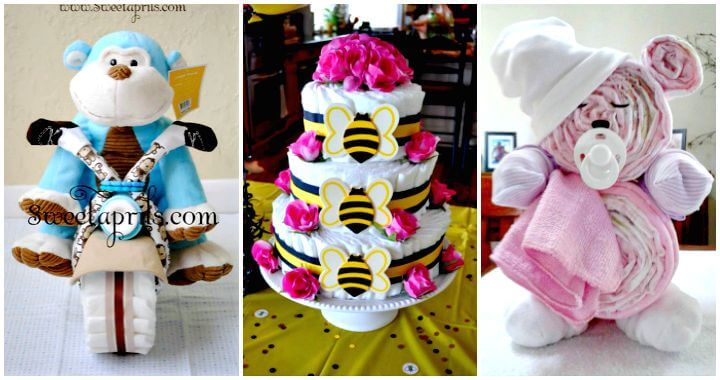 There are many occasions when a diaper cake would come in handy. Whether you're looking for a unique baby shower gift or a way to celebrate a new arrival, these unique diaper cake ideas will help get you started. From baby girl diaper cake designs to more innovative baby boy diaper cake ones, these unique diaper cakes are sure to be something that will suit your needs. So get creative and have fun with it!
Teddy Bear Pattern For Beginners: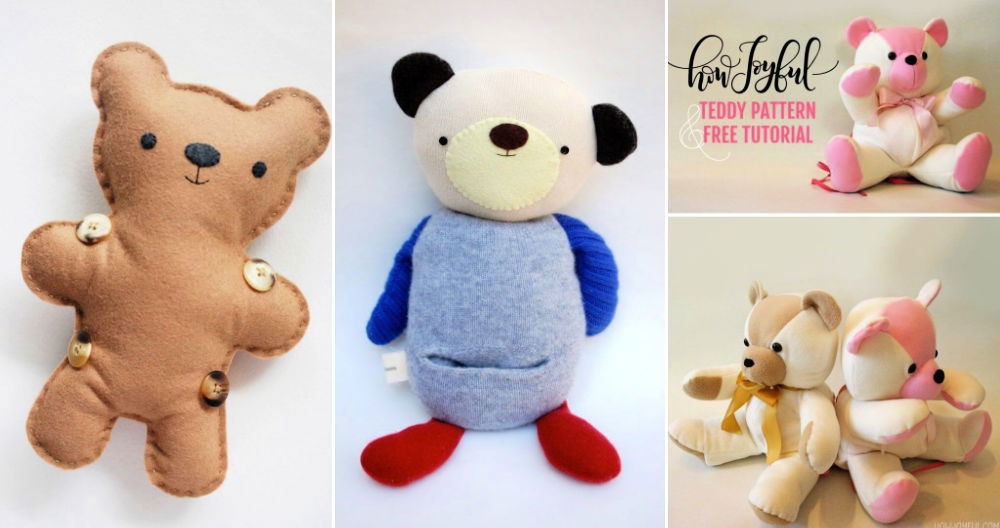 Whether you're a beginner crafter or an experienced seamstress, this teddy bear pattern is perfect for you! With clear instructions, a pdf guide and plenty of pictures, even those new to sewing can create their very own teddy bear. Best of all, the PDF pattern is free! So what are you waiting for? Grab your supplies and get started today!
Free DIY Gaming Table Plans: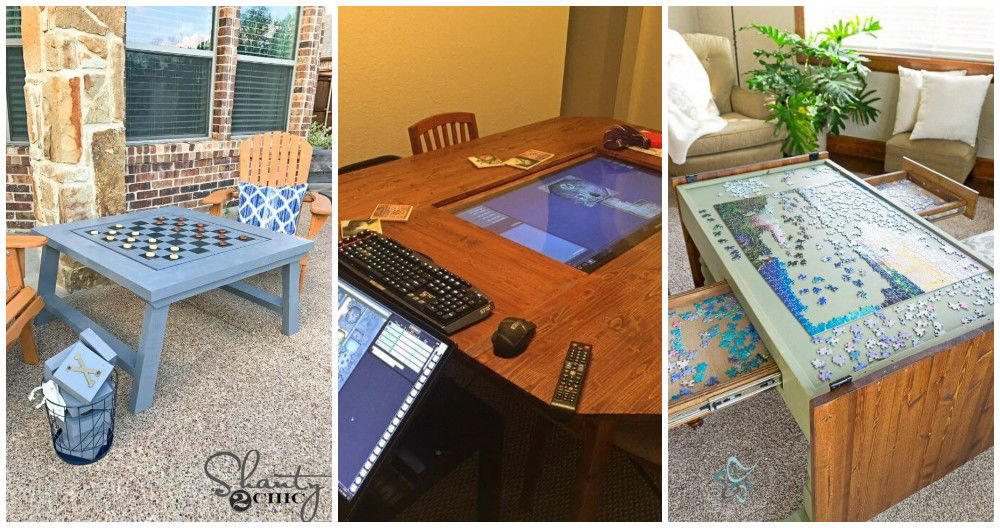 If you're a crafter, there's a good chance that you enjoy gaming too. Why not combine the two hobbies by creating your own gaming table? We've got some free gaming table plans to get you started. Our DIY gaming table is perfect for any tabletop game, and it's easy to customize to fit your needs. Plus, it's a great project for beginners! let's get started.
DIY Fidget Toys With Household Items: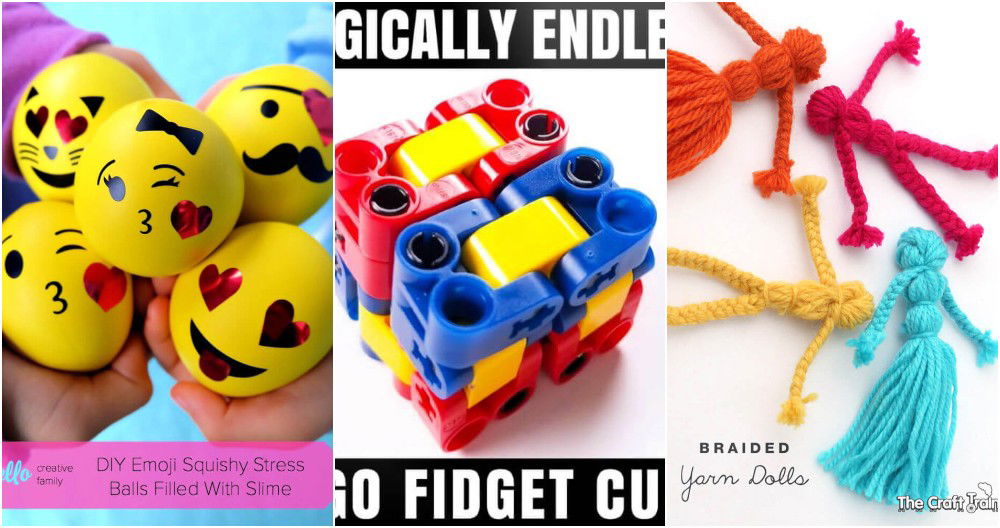 Do you know what a fidget is? Chances are if you have kids in school, or if you've been around kids much at all lately, you've heard of fidgets. Fidgets are little gadgets, gizmos, and widgets that people use to help them focus in class or while working on a project. The problem is, most of the fidgets out there are either expensive or kind of lame. So, do you have a fidget toy? If not, you may want to consider making your own. DIY Fidgets are a great way to keep your hands busy and can help improve focus and concentration. In this blog post, we'll show you how to make different types of DIY fidget toys using household items. Get started making your own homemade fidgets today!
DIY Plinko Board:
Looking for a fun and unique DIY project? Look no further than the Plinko board! Have you ever wished you could play along at home? Now you can with this easy-to-follow DIY Plinko board tutorial. This classic game is perfect for any occasion and can be customized to fit your needs. Making your own Plinko board is a fun project that can be completed in just a few hours. Plus, it's a great way to use up some of those scrap pieces of wood you've been saving.
Waldorf Doll Patterns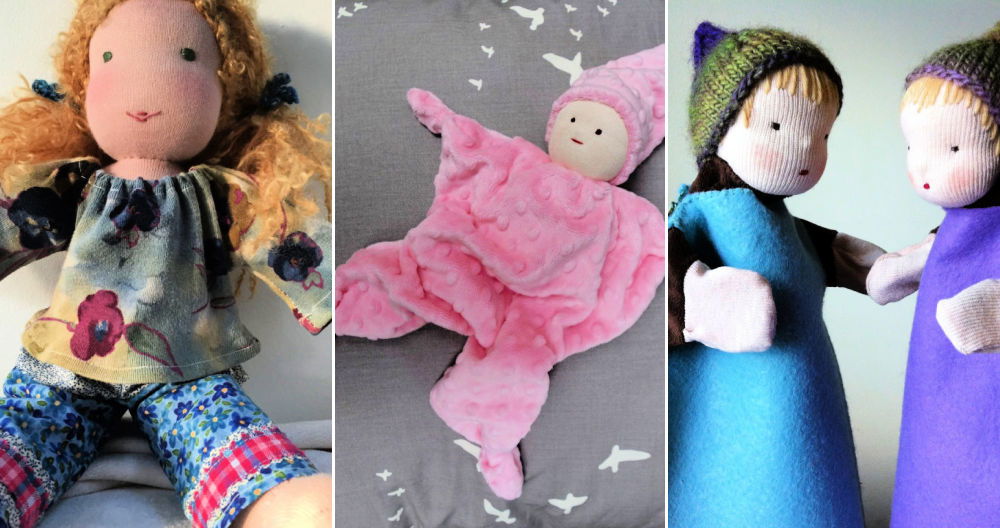 Are you interested in learning how to make a Waldorf doll? This tutorial will show you how to make a simple, sew-free Waldorf doll using just two pieces of fabric. You can follow this Waldorf doll pattern to make all types of dolls you like, so let your imagination run wild! With a little time and effort, you can create an antique quality Waldorf doll that will be loved for years to come. Happy crafting!
Related DIY Crafts To Do
Bullet Journal Ideas: A simple and easy to use system for tracking your thoughts, ideas, and tasks. Whether you are just starting out or are a seasoned pro, these bullet journal ideas and page inspiration will help you get the most out of your journal.
Scrap Wood Projects: Looking for easy woodworking projects? This list of simple scrap wood projects for beginners includes tips and tricks, ideas for supplies, and projects that are perfect for any skill level.
DIY Raised Garden Bed Ideas:Whether you want to grow your own vegetables, flowers, or just add color to your yard – these garden beds are perfect for anyone looking to save money and live a healthier life. These simple DIY raised garden bed ideas are quick and easy to build, and are a great way to add a new gardening space in your backyard or even your front yard.
Free Sewing Patterns:
Baby Bib Patterns: You'll find free printable baby bib patterns that are perfect for your little one. You'll also find a PDF sewing pattern of a traditional bib to download so you can sew one up yourself.