These 8 best and free Waldorf doll patterns are a lifesaver if you are looking for quick and easy DIY gifts for children. Make a special present in the form of a sewn and stuffed friend for anyone obsessed with such things. Add these as room decor on beds or shelves, with different colors to match the room's interior.
This article covers a list of free doll patterns from small to big dolls to even glove puppets to make sure there is never a dull day for your little one. It is a great, environment-friendly option which is the most preferred type of thing in this modern-day and age. You can make a wide variety of these wonderful Waldorf doll patterns.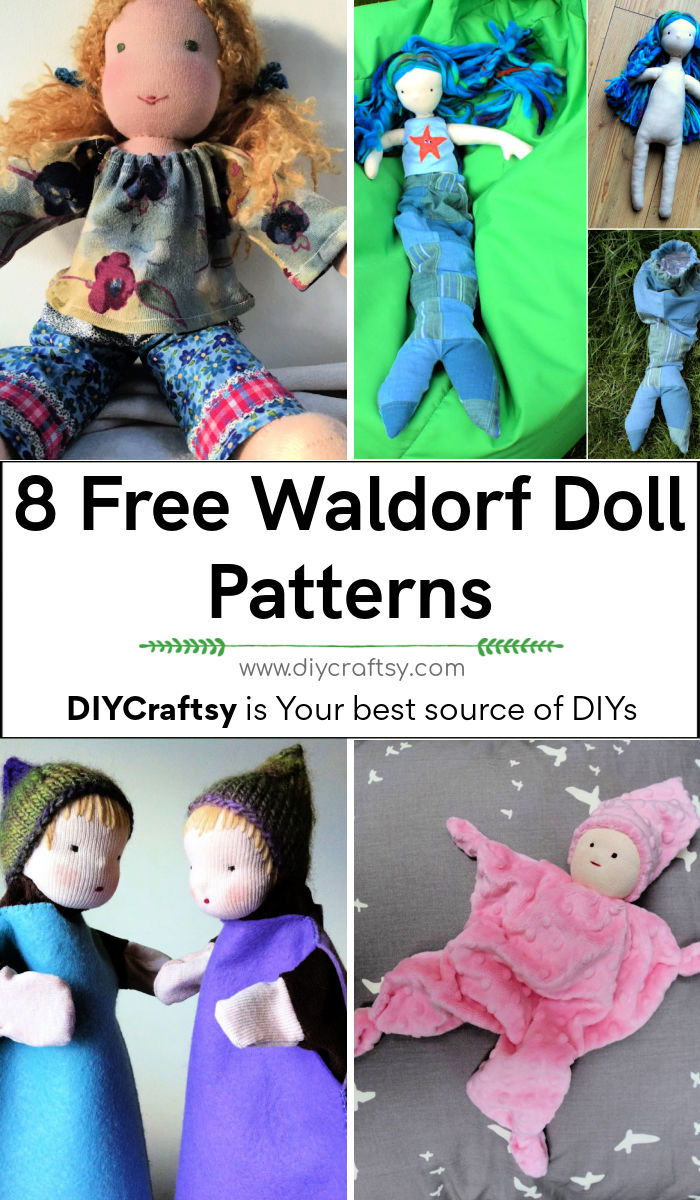 Moreover, these DIY doll projects are quite satisfying and enjoyable to make and a nice time pass for a fine evening beside a cup of your favorite coffee. So, without further ado, grab all the essential materials and start making these DIY dolls!
1. How To Make A Waldorf Doll with Free Pattern
This guide will tell you how to make a Waldorf doll pattern and decorate your little one's room. you can easily make it within an hour, and they also make a great gift for a kid's birthday. Needles, dental floss, wool stuffing, doll skin, sock, and embroidery threads are needed for this project. newlifeonahome
2. The Traditional Waldorf Inspired Doll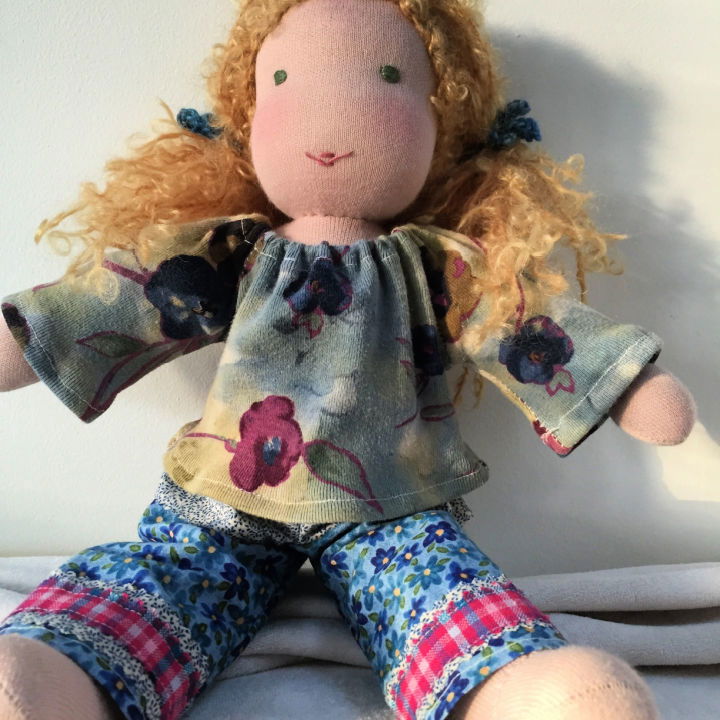 Here are a traditional and classic Waldorf doll pattern enticing children to play with it. It will surely become your kid's favorite cuddle partner and toy to play with. Moreover, you can choose to use the sewing machine if hand sewing does not interest you much. inspired doll
Barbie Clothes Patterns: Try these amazing and easy to sew free Barbie clothes patterns to inspire you and take away your Barbie doll outfit problems!
Rag Doll Sewing Pattern: A printable rag doll sewing pattern PDF to make your very own rag doll! Easy to understand step-by-step instructions with full-color photos are included.
Free teddy bear patterns: Sew a Teddy Bear Pattern for the whole family or just one for your favorite little one. This collection has patterns for different sizes and all levels of sewing skills.
3. Waldorf Doll Pattern
Compared to the other Waldorf doll pattern, this one is a little complex to make because of the triple stitch. However, the result will definitely rekindle your own childhood as well while making it. You will need wool, Waldorf doll body pattern, Mohair yarn, doll stuffing tools, felting kit, sewing machine, and a few other things to make this. heartysol
4. DIY Mermaid Waldorf Doll
Add a mystical vibe to your girl's room by making this easy Mermaid doll that is beginner-friendly. Make sure you have the materials for making this – jersey material, gauze bandage, an old sock, wool roving, black and white embroidery thread. mamapeapod
5. Waldorf Knotty Doll Tutorial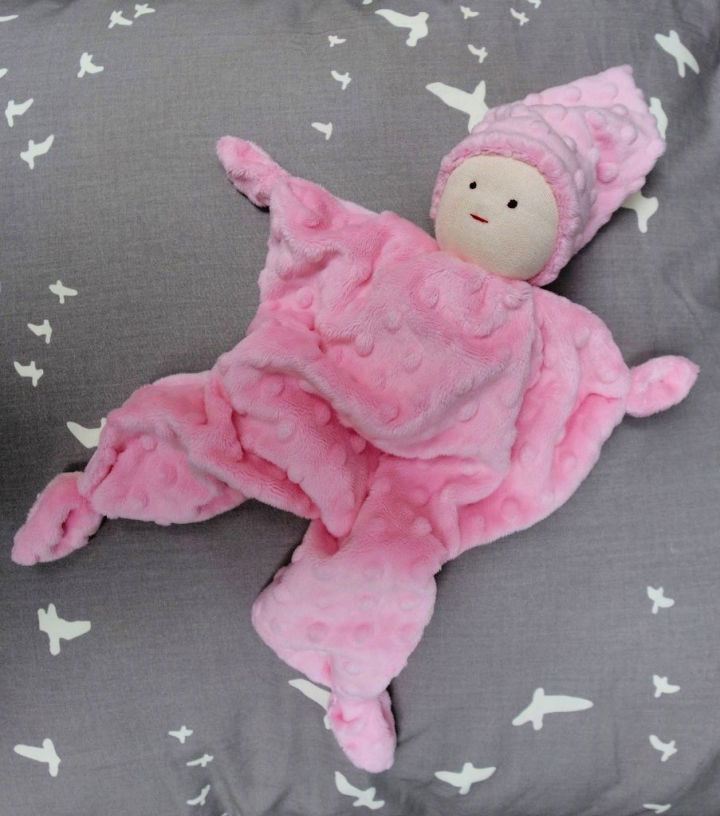 This knotty-inspired Waldorf doll pattern is not something extraordinarily difficult or challenging to make. Perfect for a snuggle, this adorable little doll is too soft and plushy, which is ideal to use for little children. Moreover, you must have your essentials like threads, Minky /cotton knit fabric, doll-making needles, regular sewing needles, and wool batting, etc., to make this. instructables
6. Making a Waldorf Doll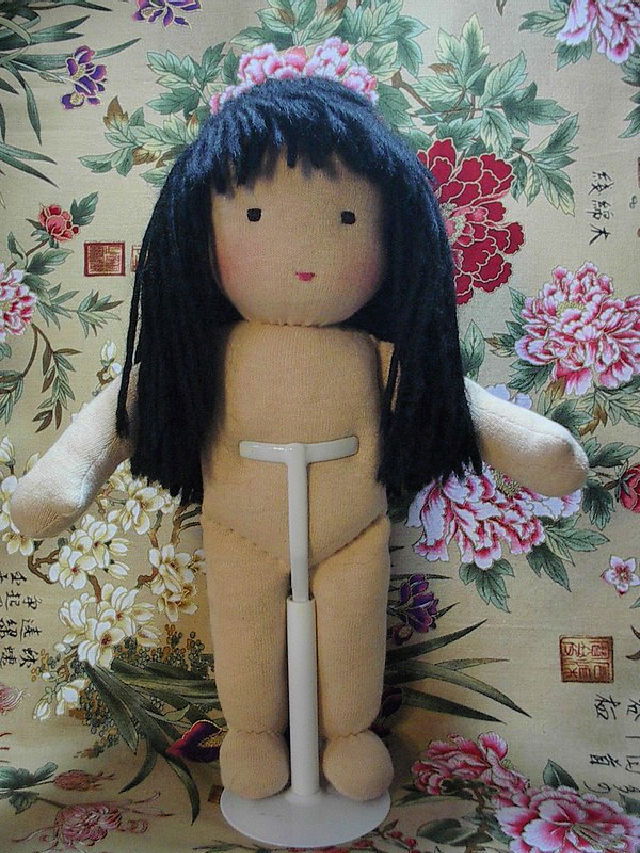 Looking for a great, last-minute gift for a kid's birthday? Learn how to make this incredible Waldorf doll pattern, and you will be good to go! As you know, little kids love dolls, so this is a fail-proof idea which you can try out easily. Knit fabric and pattern, wool batt/roving, strings, and stockinette are the materials required. waldorf doll
7. How To Make a Waldorf Weighted Doll
Any child would treasure this priceless little doll pattern for years and years to come! It is handmade with love which makes it even more special. Moreover, the soft fabric used in this project makes the doll a delight to cuddle with. Make sure to have all the essentials with you before making this cutie. happywhimsical
8. Waldorf Inspired Glove Puppets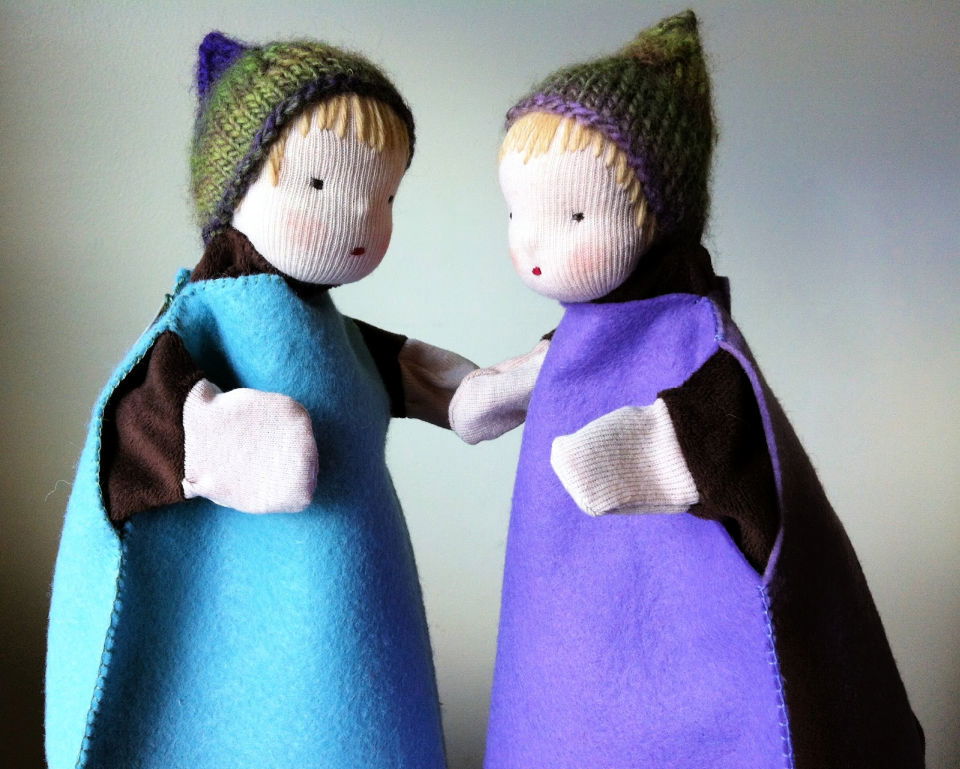 Make this Waldorf doll pattern glove puppet for times when your little one needs comfort and entertainment. For a sturdier look, the flaps are sewn together very neatly, giving it a nice finish. Moreover, the best part is that you can make this with all the recyclable things at home – an old t-shirt, fabric stash, and other things you wish to adorn your doll with. webloomhere
Conclusion:
So, we hope you have a bunch of new ideas to get started on the classic Waldorf doll patterns. Moreover, this pattern is beneficial compared to other dolls, and we surely have our reasons for that. Firstly, these are very eco-friendly because they are made with recyclable things already present in our homes, contributing towards a healthy environment. Secondly, they are very easy to make, you might need to practice 2-3 times, and you will have mastered the skill in no time. Lastly, they are cost-efficient and customizable according to your preferences.