How to make a teddy bear? Get these 22 free teddy bear patterns with downloadable PDF that will help you make a sweet teddy bear pattern out of any fabric. The teddy bears are one of the most loved cuddly toy gifts to friends and kids on pretty much every occasion. They will describe your love more while being handmade. The teddy bears are one of the most added toys in the baby's nursery and kid's playroom; choose them to give as a sweet baby shower gift.
Get the best of best design inspirations by exploring this compilation of these 22 free teddy bear sewing patterns involve the new innovative concept to sew and stuff the teddy bears at home. Plus, you will get smart sewing tips too to add final touches to your completed teddy bears.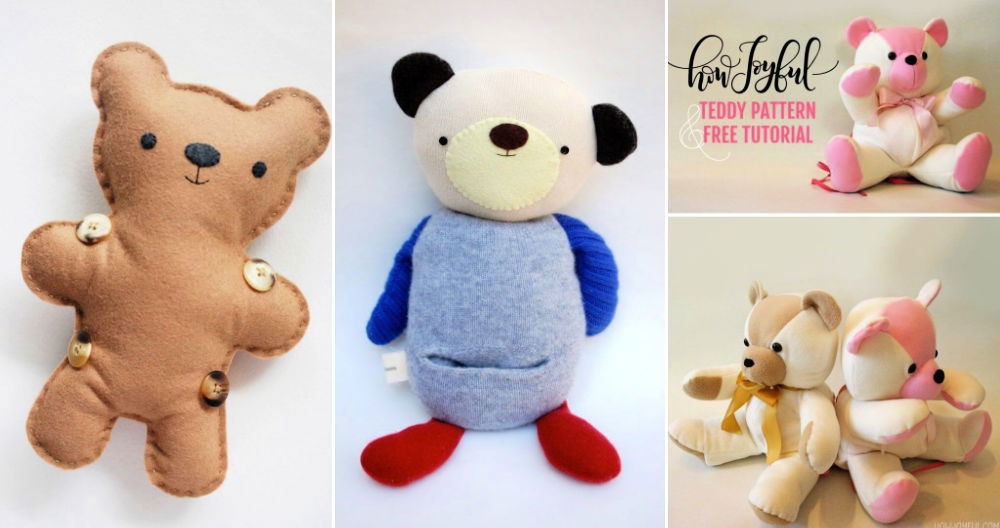 Undoubtedly, the crochet teddy bear plushies are a big hit. They make cute yarn buddies for toddlers to play with. But these teady bear sewing patterns creating with fabric will have its benefits, too; going with fabric will be a quicker process. From this grand list of free teddy bear patterns, you will get a step-by-step teddy bear template, guides to make backpack teddy bears, the gift card teddy bear, and gift card teddy bears.
1. Stuffed Teddy Bear Gift Pattern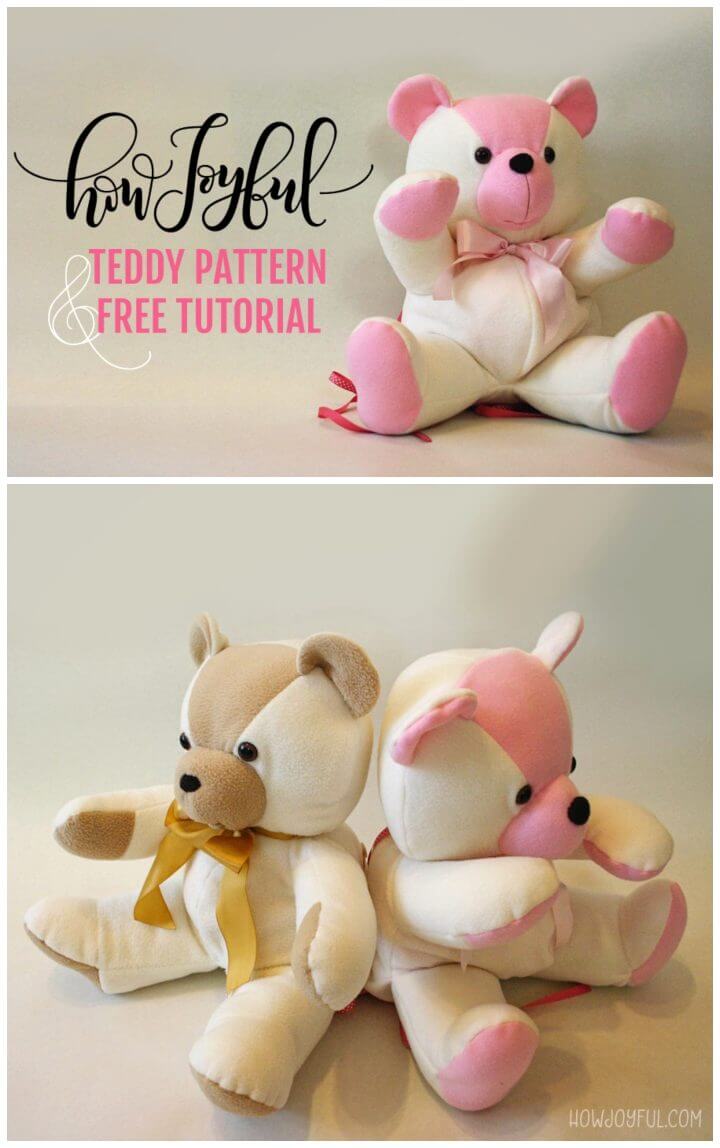 This pair of cute and adorable stuffed teddy bear is the best thing you can make for the twins in your family. Especially when there is a boy and a girl in the twin pair, this gorgeous and joyful pair of the teddy bear would make a great gift. Pink teddy for the girl and brown is for the girls. Tutorial here. howjoyful
2. Teddy Bear Tutorial and Pattern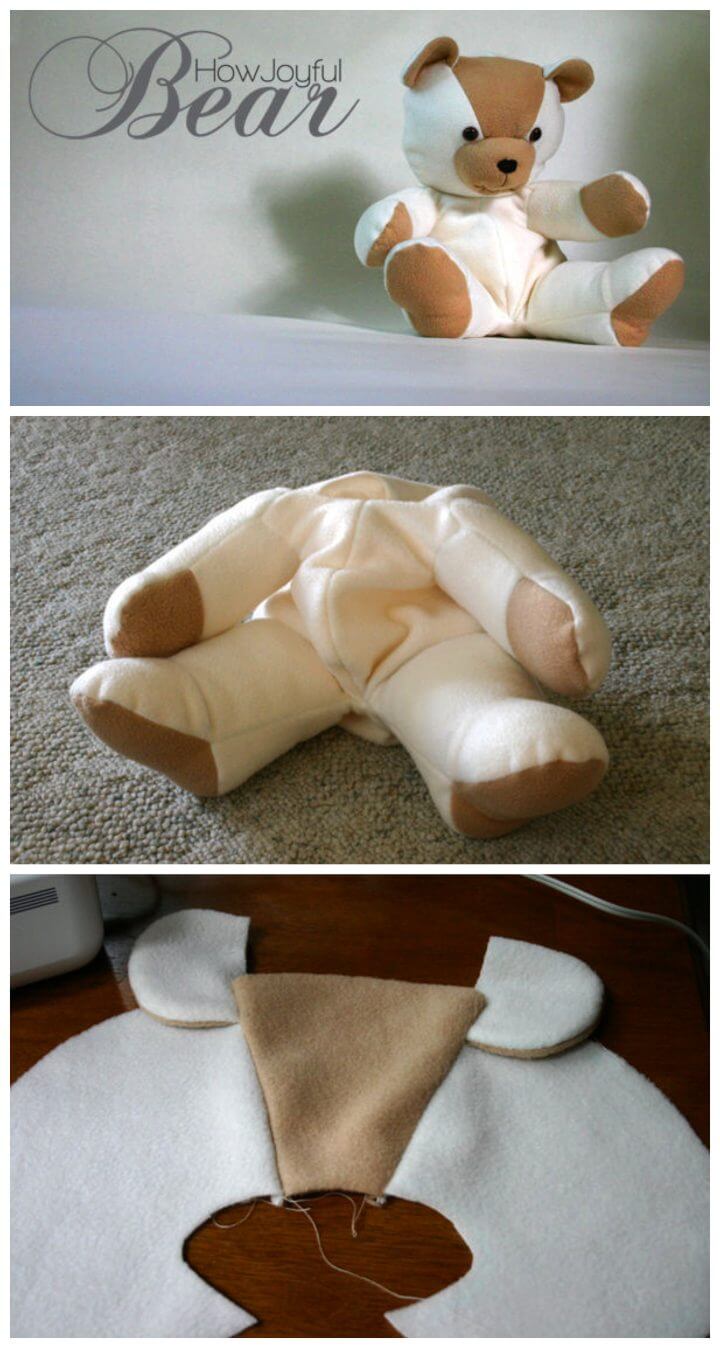 Kids are in so much love with the teddy bears, and now you can make one for them. Here is the cute project of making this pretty DIY teddy bear for the little bundle of joys around you. Either you will attend a birthday party or a baby shower, this pretty teddy is the best thing to carry as a gift. Details here instructables
3. How to Sew A Memory Toy Keepsake Teddy Bear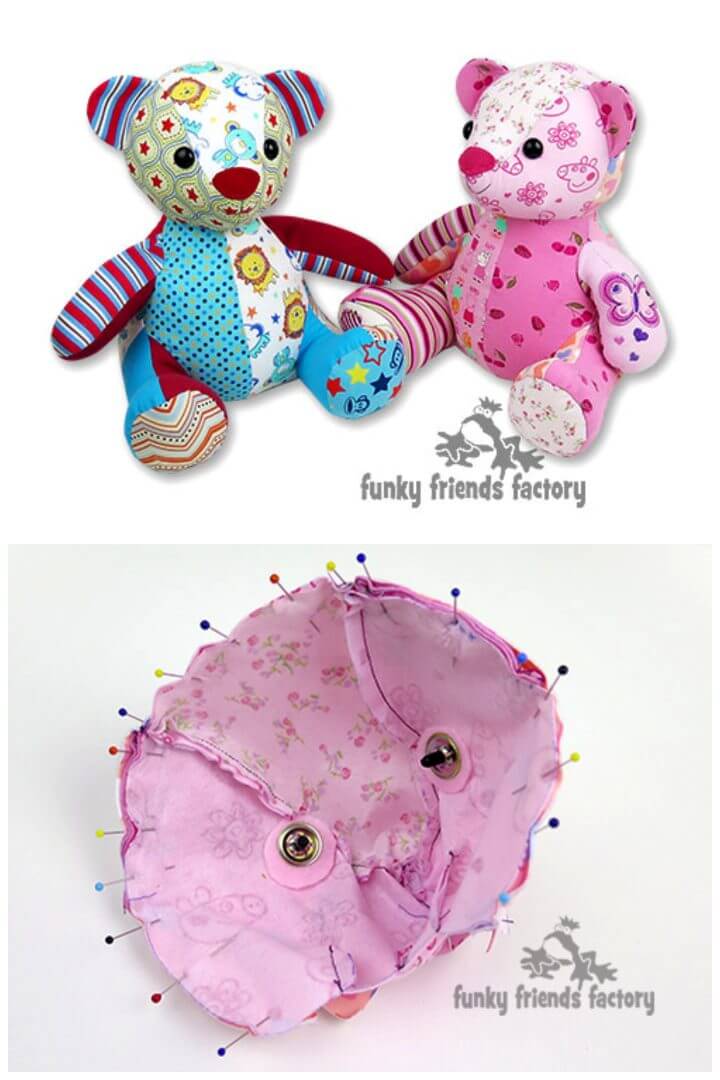 We love the small baby clothes that we have bought or made with so much love and never want to get rid of them. One of the best ways to recycle those clothes would be making this memory toy keepsake teddy bear. The cute and colorfully cute teddy is going to last as memory being a fun toy for your kids. funkyfriends
4. DIY Teddy Bear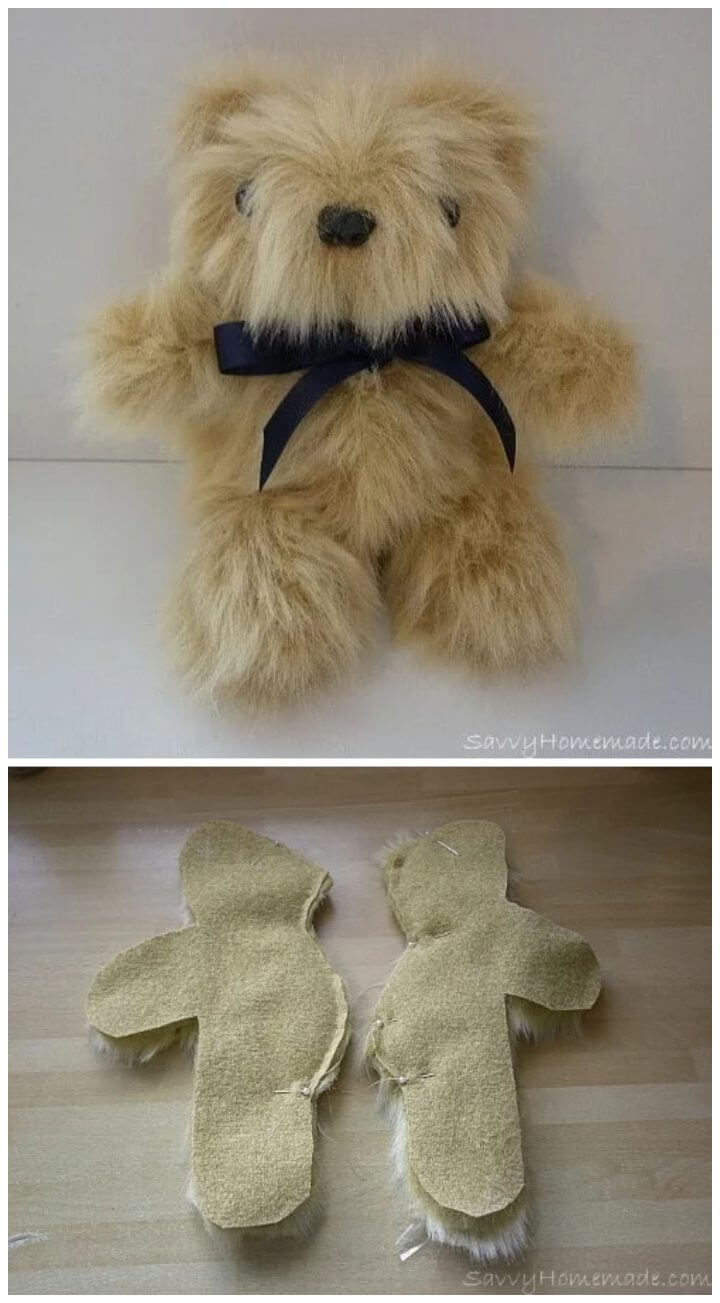 You do not need to spend dollars to buy those adorable teddies for your kids as you can make them on your own now. Here is this cute and furry teddy beat that would be so easy and fun to make for your little ones and make their days. Easy how-to here. savvyhome
5. Memory Teddy Bear – Free Pattern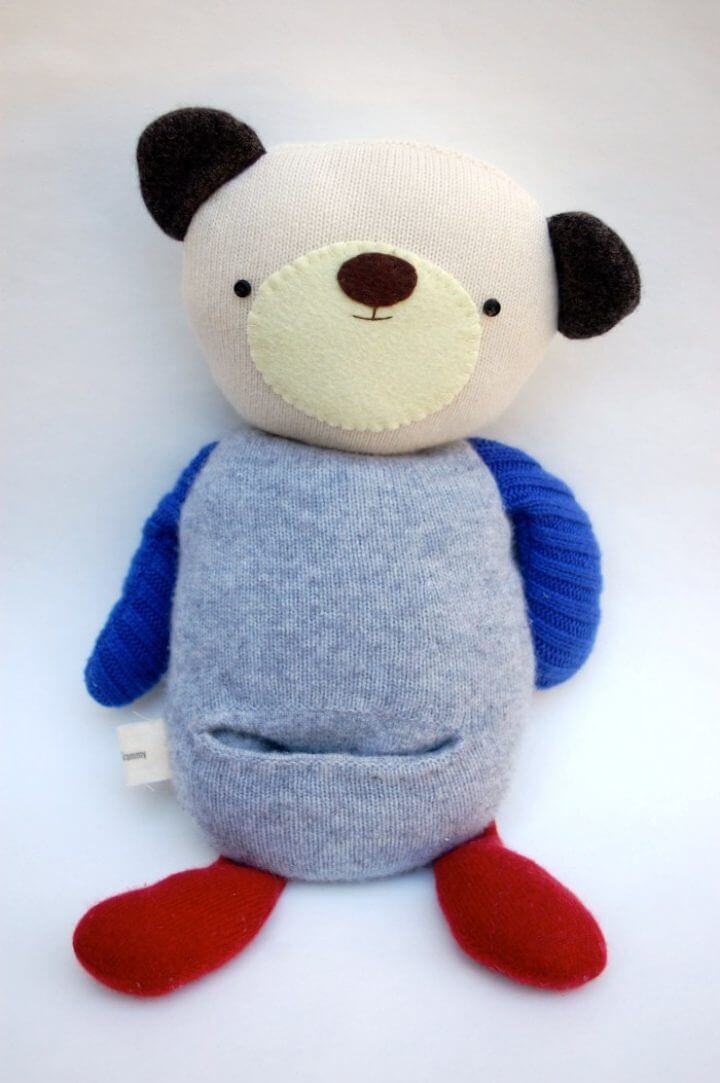 One of the best ways to reuse your beloved ones' old clothes is to make these cutest DIY memory teddy bears. This cute and fluffy teddy bear is made out of old sweaters and other wool clothes and kids will love it. Tutorial here whileshenaps
6. Baby Clothes Memory Bear Pattern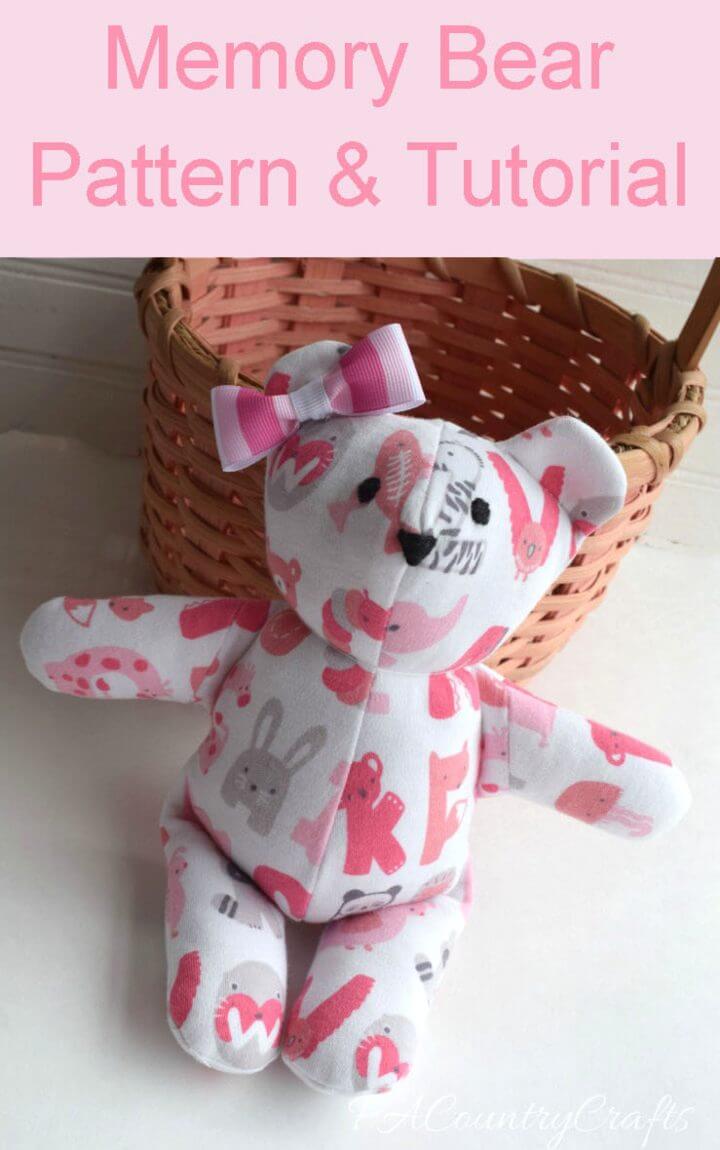 The first things about a baby are always so special and memorable, and we want them with us forever. So if your baby has grown up and his clothes are lying around in a stash, then make this pretty memory bear out of them. The lovely teddy with a bow on the left year looks just so damn cute and chic. Details here pacountrycrafts
7. Warren The Charity Bear – Free Teddy Bear Pattern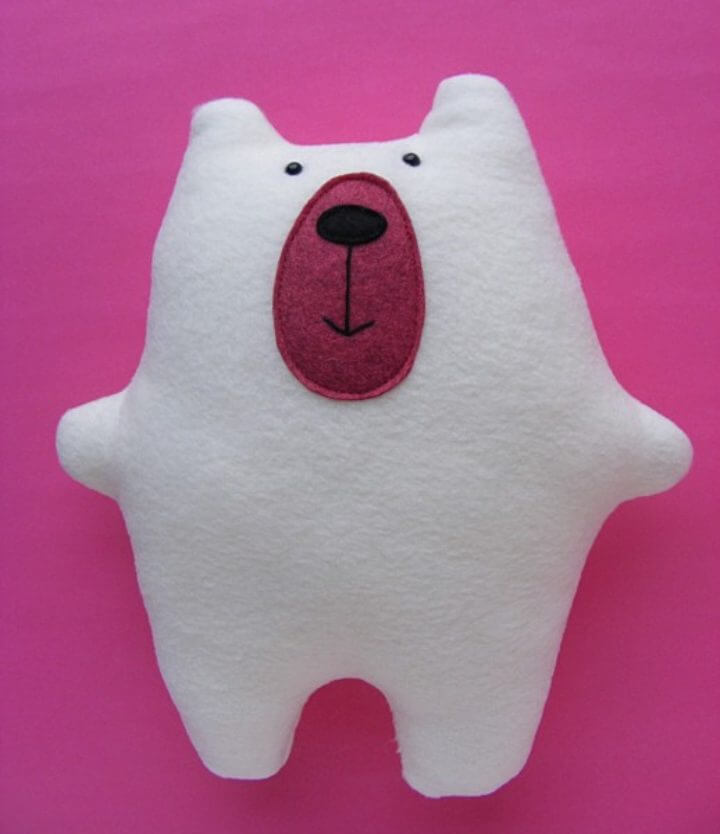 What can be more fun than these cute teddy bears to donate on your behalf? The little kids at the hospital or anywhere would be so happy to receive these teddy bears. They are so easy to create in multiple colors and handmade; they would be the most precious. Easy how-to here shinyhappy
8. DIY Wool + Liberty Teddy Bear
The kids really need a cute, cuddly toy, and nothing can beat a fluffy and adorable teddy bear. Instead of buying one, you can now sew up a teddy for them. This cute teddy bear is made out of plain and patchy fabric to look just so tempting and gorgeous. Tutorial here purlsoho
9. Easy Teddy Bear Sewing Pattern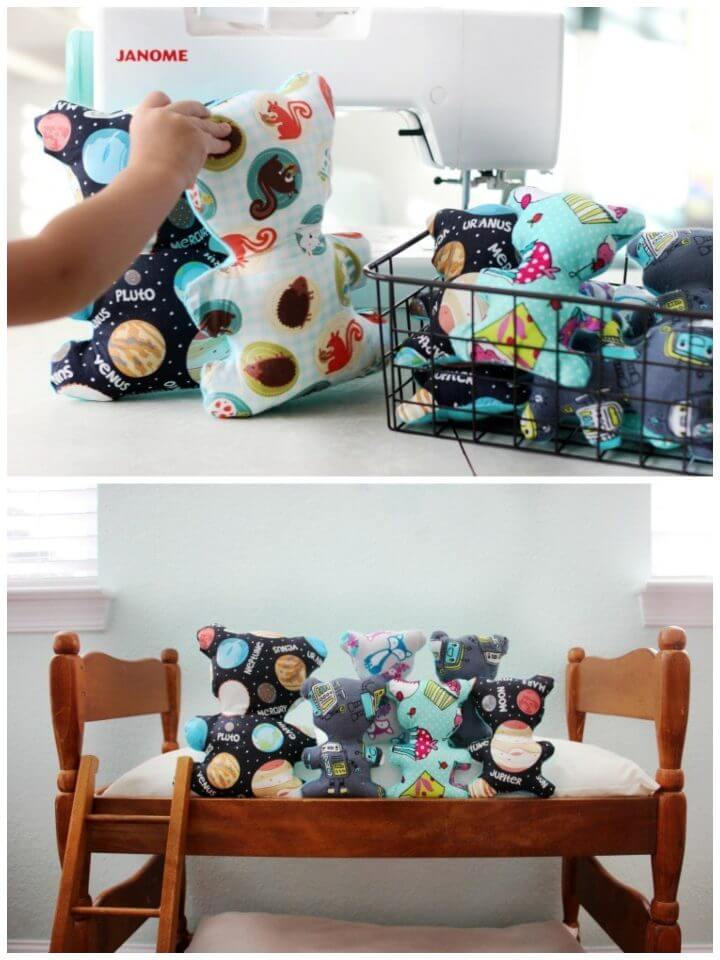 Teddy bears make the best gifts for the kids, and now you can create a whole bunch of tiny teddies for them. These teddy bears' quirky thing is that they are made out of the pretty printed fabric, which is quite a kid's friendly. You can create a bunch of these teddy bears to gift around all the kids. gluesticks
10. Teddy Bear Sewing Pattern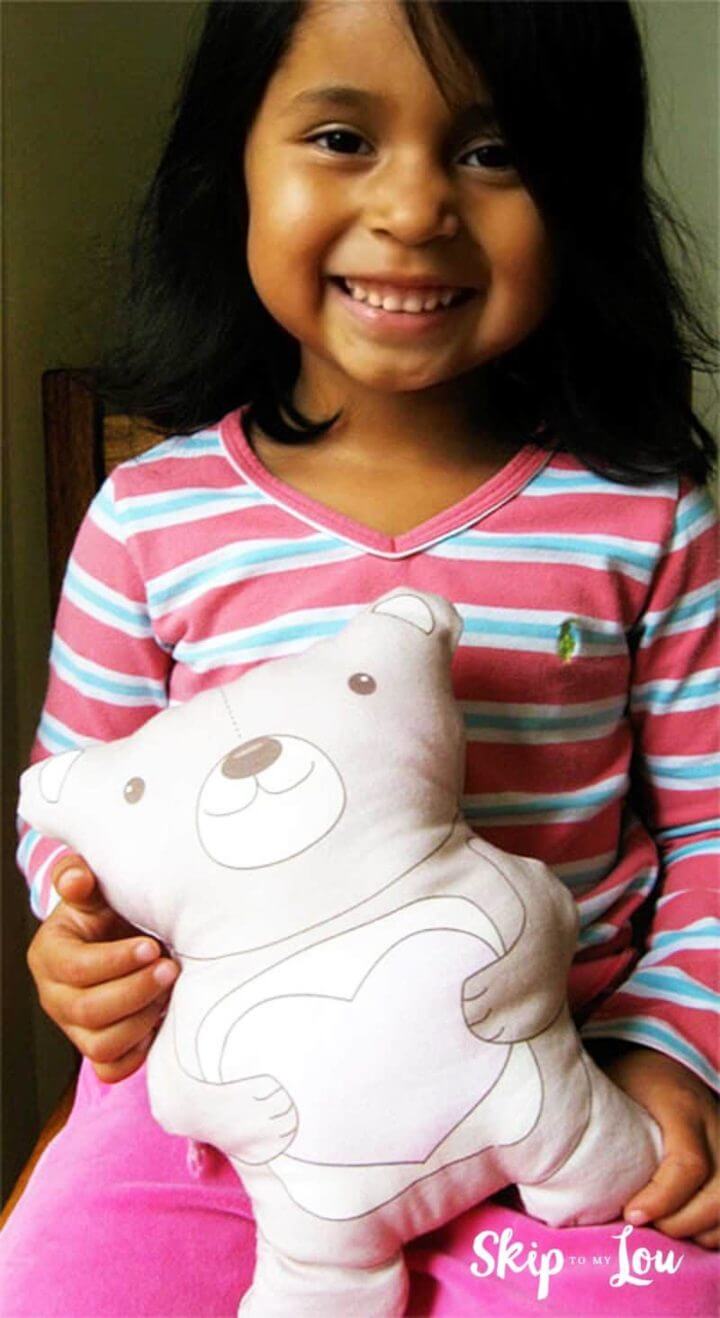 A stuffed toy is not only a toy for the kids but their favorite buddy to spend most of the time with. Now you can make their favorite cuddly teddy with your own fabric to make the teddy more special. This teddy is cut out of a teddy template on a muslin, sewed, and then stuffed to be packed as the gift. skiptomylou
11. Valentine Teddy Bear Pattern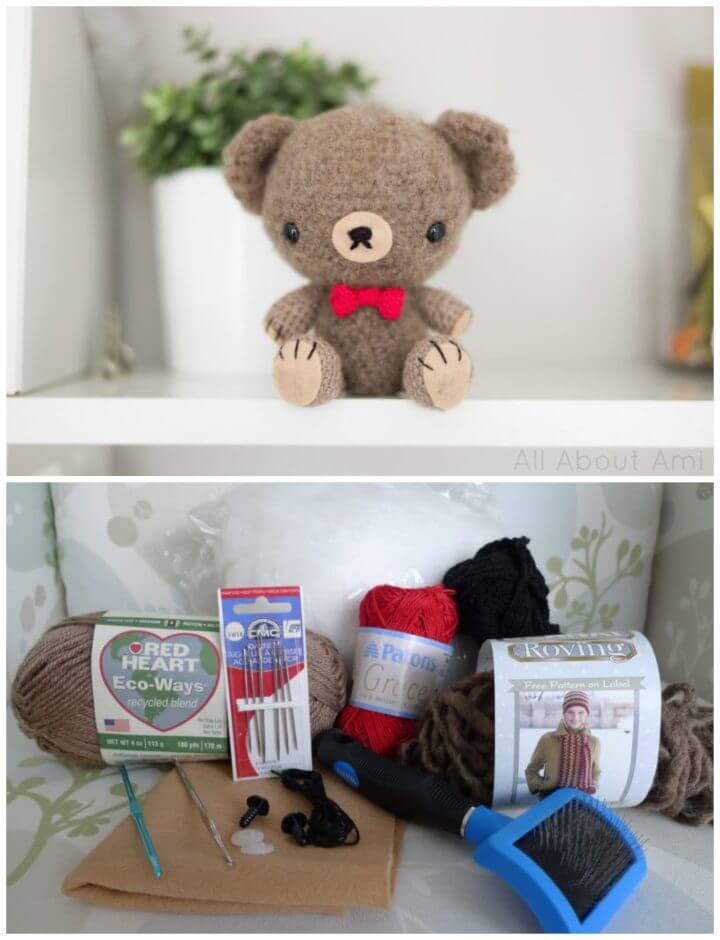 Win the hearts of your beloved ones with this perfect gift of a handmade teddy bear for the valentine. The cutest little brown teddy bear has been crocheted to make it look more adorable. A red bow tie has been added to its neck too. Get the free pattern here. allaboutami
12. Gift Card Teddy Bear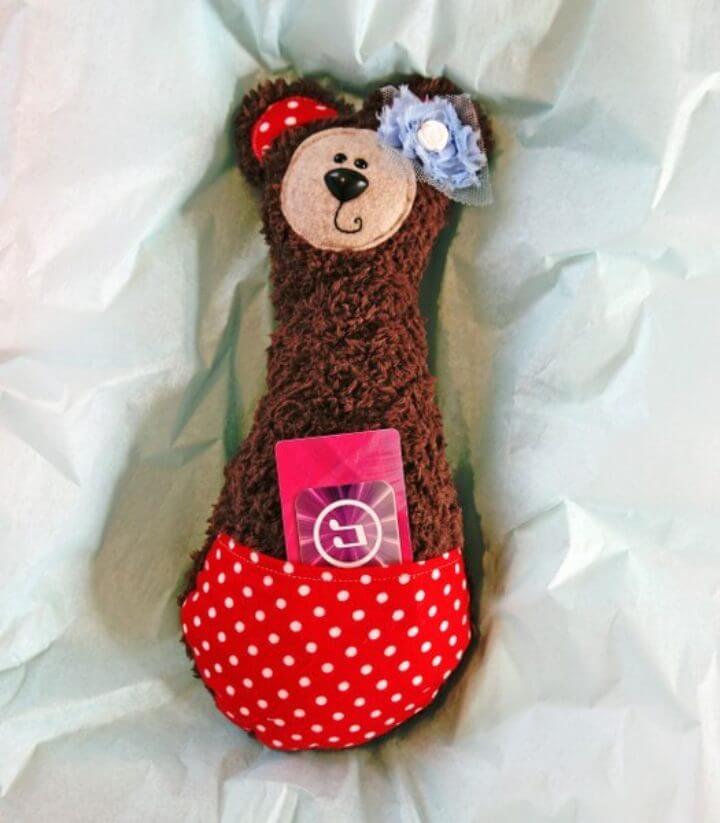 Christmas is all about greeting each other with the best of wishes and prayers, and cards convey it so well and traditionally. Now you can choose the idea of this cute and furry teddy bear to hold your gift cards instead of closing them in envelopes. The excitement of the gift would be double so do hack the idea here mysocalled
13. Cuddly Teddy Bear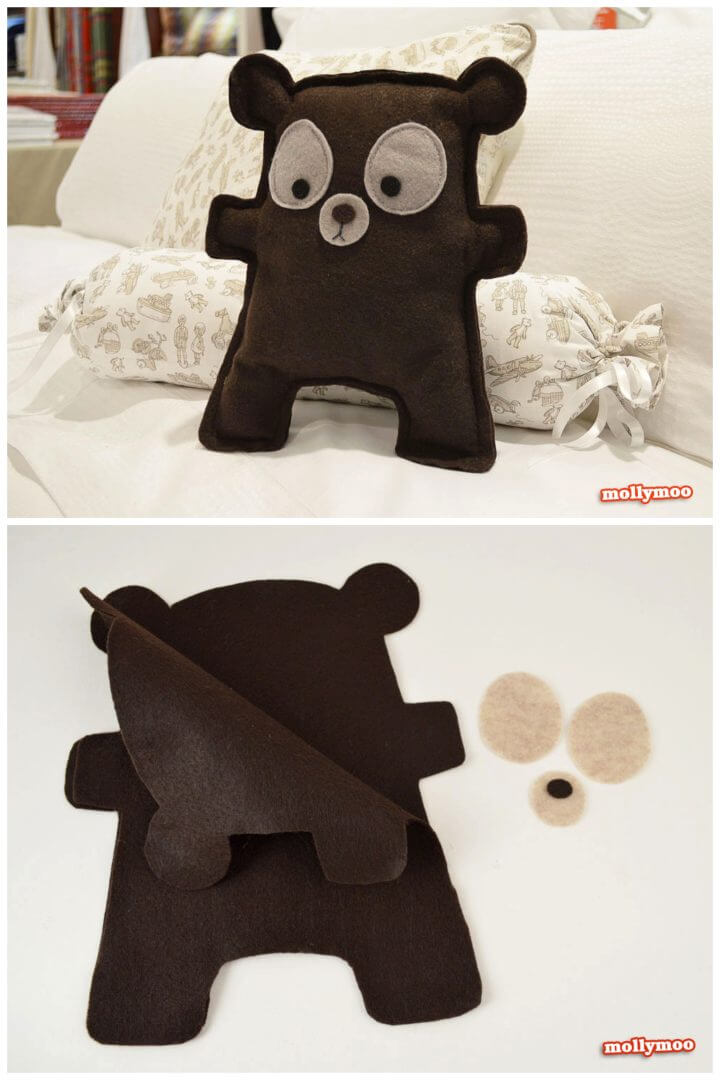 Within a few times, the stuffed toys become the kids' favorite, and they love them just like their best friend has a name. This cuddly teddy bear would be the best gift to make for your kids as they would get a new cuddly buddy and a partner to share secrets with. Tutorial here. mollymoocrafts
14. DIY Pom Poms Teddy Bear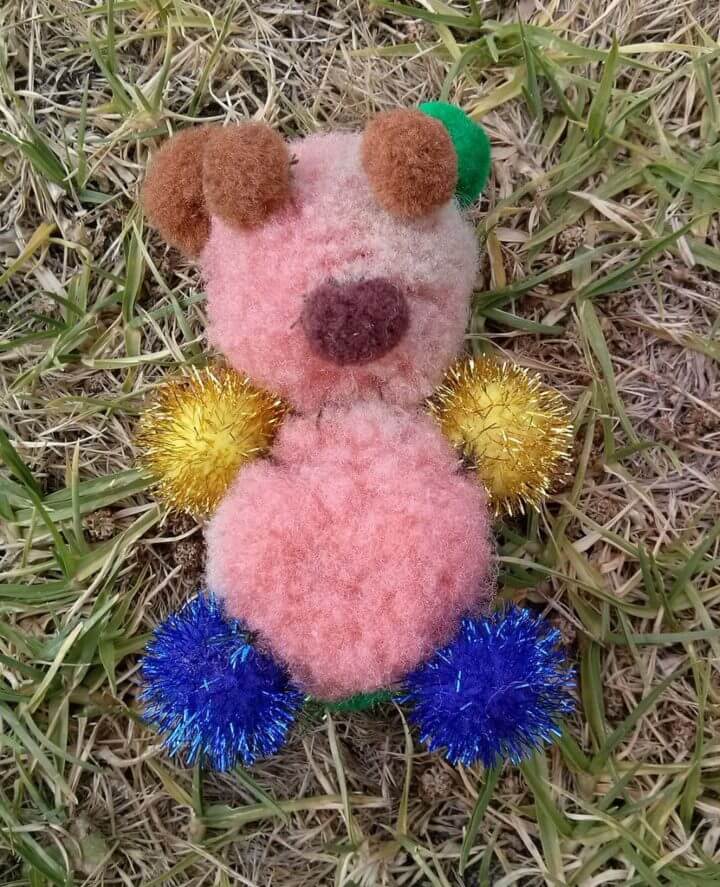 Making our own teddy bears is the best craft and feeling ever, and now you can do it with the pom-poms. Yes, this simple and cute teddy is made out of a bunch of pom-poms. The bigger one makes the body and head, and the little ones make the ears, legs, and nose. How-to here. instructables
15. Cuddle Buddy Bear Pattern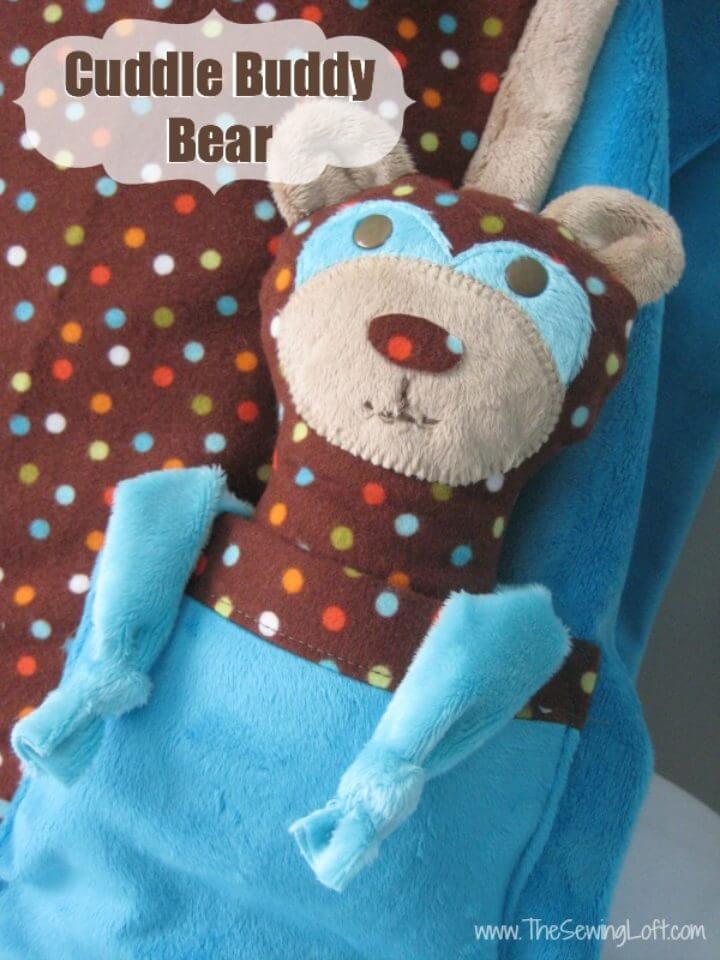 Once kids have cuddly buddies, they cannot sleep alone. So make them this pretty and cute cuddle buddy bear to hug tight and sleep right at night. Using a brown fabric having colorful dots, this pretty teddy is sewed and looks just so catchy and cute. Details are here. thesewingloft
16. DIY Tagalong Teddy Bear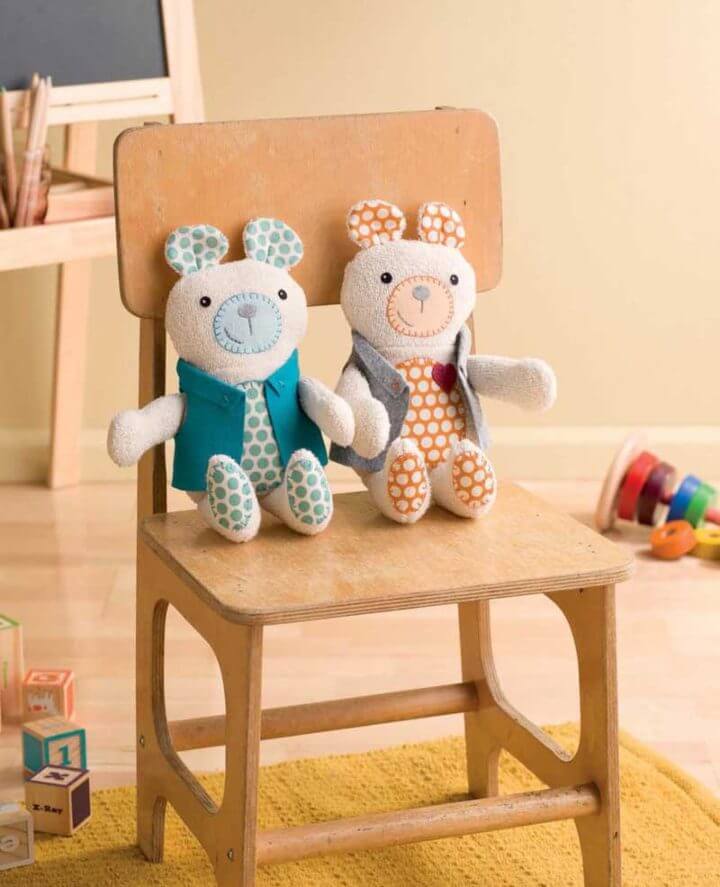 Here is another gorgeous and cute version of the teddy bears called the tagalong, and the kids are going to love them. The patchy fabric at the nose, belly, and paws with the adorable jackets look just super adorable and gorgeous. The kids would find their new best buddies in these tagalong teddies. sewmamasew
17. Quilted Teddy Bears Pattern
Quilted toys are the best, and here is a pair of cute quilted teddy bears to make and surprise your kids with. Not only these quilted teddies, but you can create the complete quilted world for the kids, and they are going to love it so much. Follow the details here. quiltworld
18. DIY Backpack Teddy Bear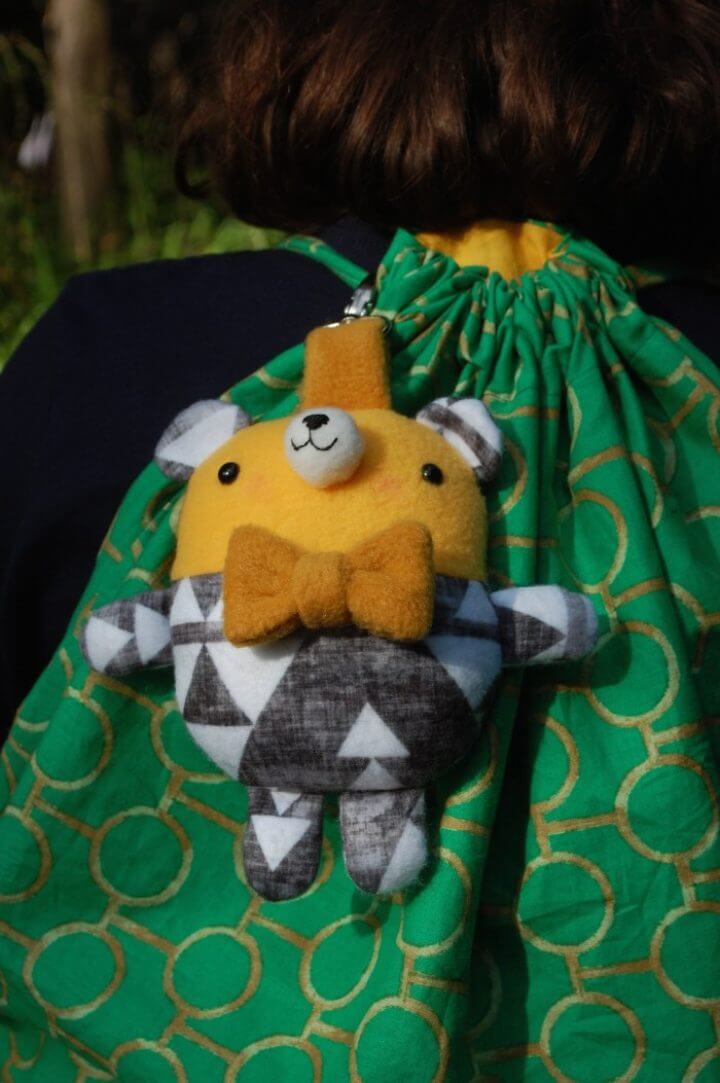 Do you know what would be cuter than a teddy bear? The answer this DIY backpack teddy bear. So now your kids can enjoy not only possession of a cute teddy but also a pretty bag to carry their stuff around. This is going to be a great gift for your nieces and daughters. Details here. whileshenaps
19. Make Softie Teddy Bears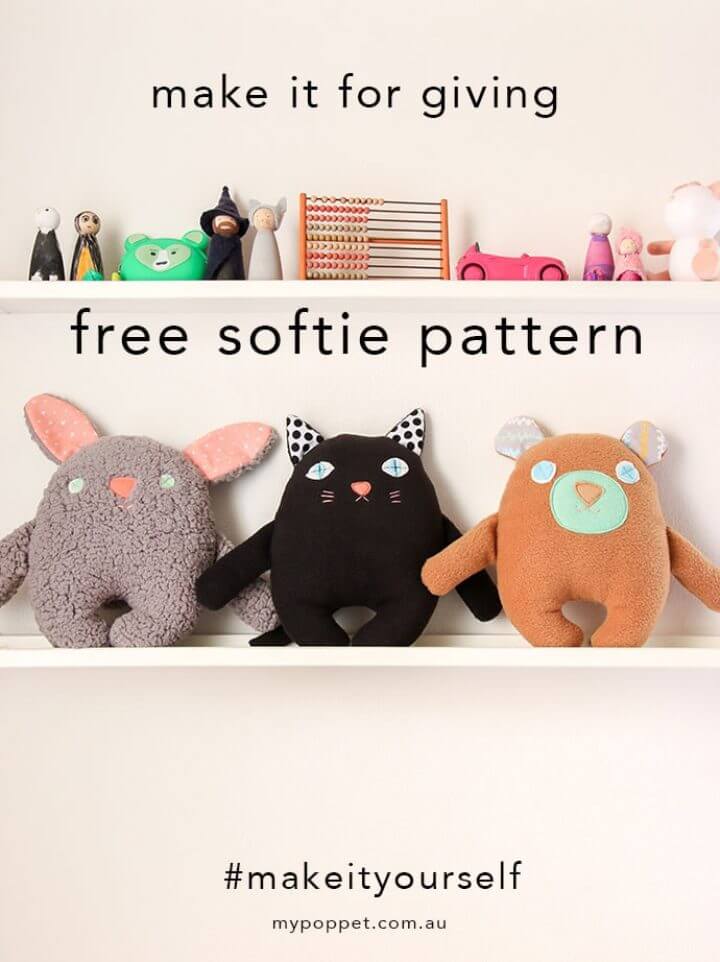 The kid's toy collection is boring and uncool if there are not enough stuff toys, especially the teddy bears. Do not need to buy a teddy at the cost of a big fortune when you can cheaply make one. Here is the idea of making these pretty and cute softie teddy bears add to their collection. mypoppet
20. Sew A Cute Little Soft Baby Teddy Bear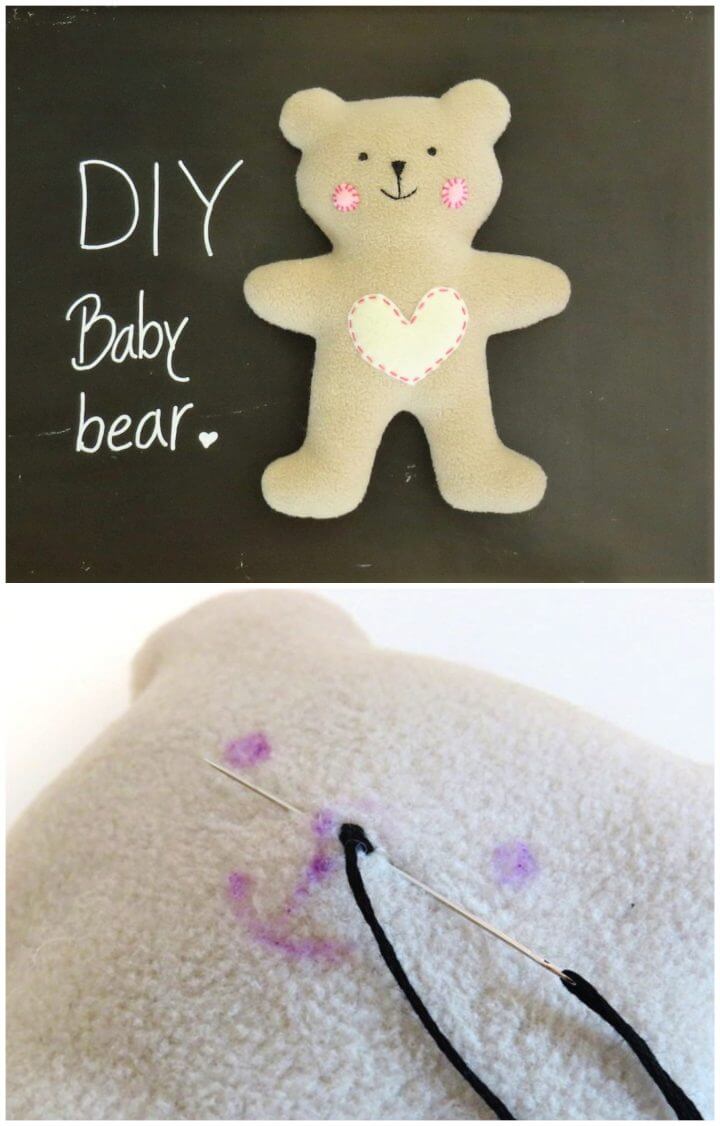 Did your little one lose his teddy? Bring back their cute teddy with this cute DIY little soft baby teddy bear. The creamy white teddy looks just so adorable with blush cheeks and a heart applique on it. Grab all the details about this cuddly toy right here. sewtoy
21. DIY Felt Dress-up Bear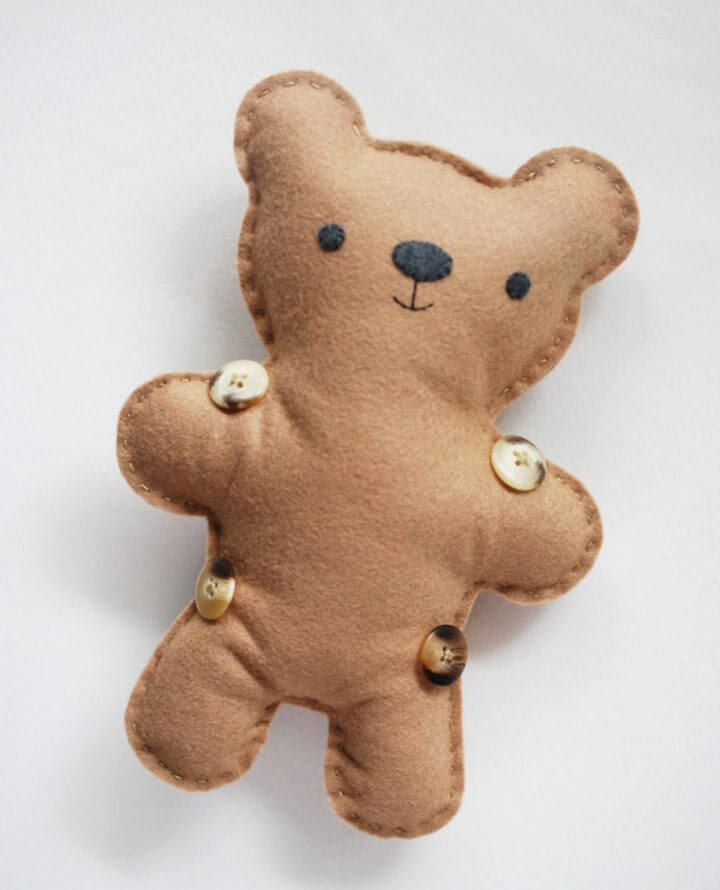 The more, the merrier fits the kids when it comes to having the cute and pretty stuff toys. This time you can delight them up with this DIY felt dress upbear that is just so simple and cheap to make at home. Just grab some brown felt, stuffing, and some buttons to shape up this bear with your hands. hellobee
22. How to Make a Teddy Bear
Teddy bears are so cute that no one can say no to a new teddy even if they have enough of them. So here is the project of making this adorable teddy bear using some stiff fabric in nude shades. The teddy will last long with your kids as their fun partners, and here are its details. sewenir