The one of the most amazing gift craft that holds much the attention of the kids is the dragon's egg! They can be seen around mostly when there is a festival or a craft competition, and they are also made for the Easter gifts and adds in the beauty of the gift by being all around the gift! However, one can create amazing dragon eggs at home also without buying them expensive from the market! Your kids can also take part in making these fictional eggs that will be a cute item to look in the hands of the toddlers and other little kids!
If you are willing to make some sweet dragon eggs at home then we have already laid some fantastic DIY ideas for you here that will teach you to make each and every kind of dragon egg that you need to put with a special gift or the one that you are sorting out to boost the decors of your home! This list will guide you to make various kinds of dragon eggs at home using the inexpensive supply materials, and you will be profoundly amazed to see the tricks and creativity involved in these projects!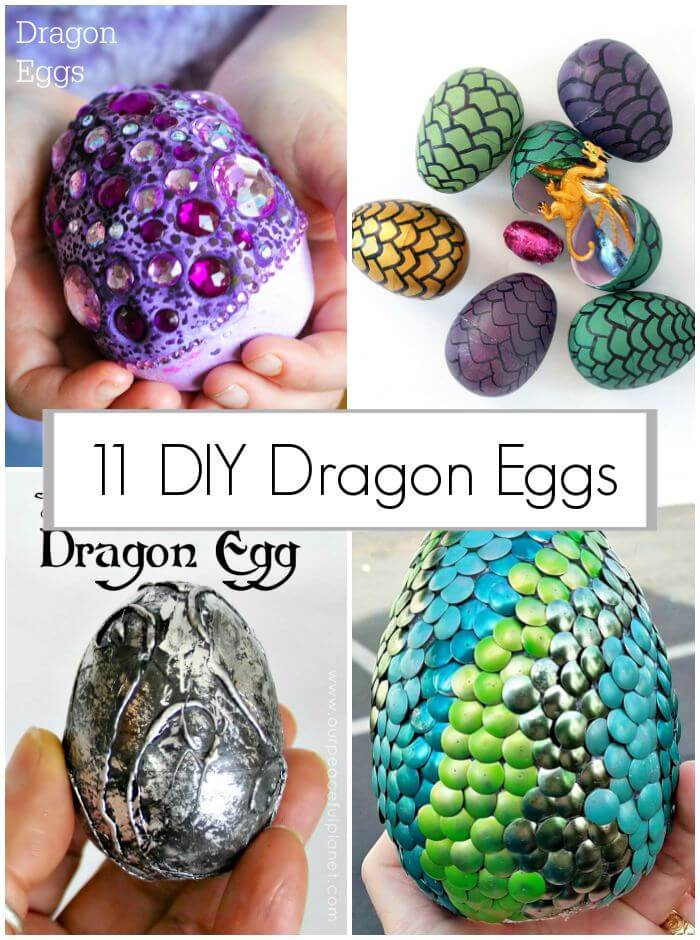 The dragon eggs inspired of games of thrones are highly popular, and the list will provide you that hacks to make the coolest plays of throne inspired dragon eggs at home that will go enchanting to all onlookers! Here you can create different materials to make a special dragon egg at home! First, you can make use of clay to make the basis of the egg like the egg foundation or base and next you can start decorating it with different items of decors that you are having in hands! Just make the clay eggs, paint them with the acrylic watercolors and then adorn them with colorful beads to make fancy dragon eggs!
Next, add the thumbtacks all around the Styrofoam eggs and make metallic large dragon eggs that will go eye-catching and will also be super easy to make! Check out a mind-blowing sample given below! Next paint also the plastic eggs and use the sharpie to display shell on them to make games of throne inspired dragon eggs, and next also please the kids by making Harry Potter inspired dragon eggs that will also be super to make, take a look at the exciting samples given below!
You will also be provided with the amazing tricks that will help to sculpt a dragon egg easily, and you will also learn how to make the small dragon eggs that can be put in the pockets and you can also hang them aloft to make some tremendous hanging ornaments! Moreover, they can also be added with the keyrings to make cool keychains that will also make great gifts for friends! Check out some more homemade dragon egg designs in the given below list and do duplicate your favorite ones! Grab also the full free tutorials by browsing the respective attached links!
Crafts for Kids:
Make Fantasy Dragon Eggs:
With the game of thrones, the crazy fun has been added to the crafts being inspired by this hugely popular series and making the dragon eggs is on the top. Here is the fun dragon egg that the kids can easily make at home with clay, paint and then embellish it up with the jewels and the beads for a really fancy and appealing look. Get all the details of the idea here to let kids have the fun project to do this weekend adventure-in-a-box
DIY Large Dragon Egg:
Here is how the kids, as well as the adults, can enjoy some fun crafts for the love of Game of Thrones by making this funky and cute dragon egg that you use as a perfect gift for the kids. Just grab a Styrofoam egg and cover it all up with the silver thumb tacks and your totally fancy and fun looking dragon egg is just ready to rock the kid's room décor with. Here is the complete how-to of it hometalk
Pretty DIY Dragon Egg:
This Easter the kids can enjoy the egg love being embedded with the craziness of the Dragon eggs and here is how you can make the perfect one that too so cheaply and nicely. All you need to do is just grab a Styrofoam egg and get it all embellished with the thumbtacks and to make it look matching and fitting to your home décor you can paint it in any of the hues and then let it create a magical display over your tables along with other artifacts. Fully detailed tutorial here simplypotter
Make Game Of Thrones Dragon Eggs: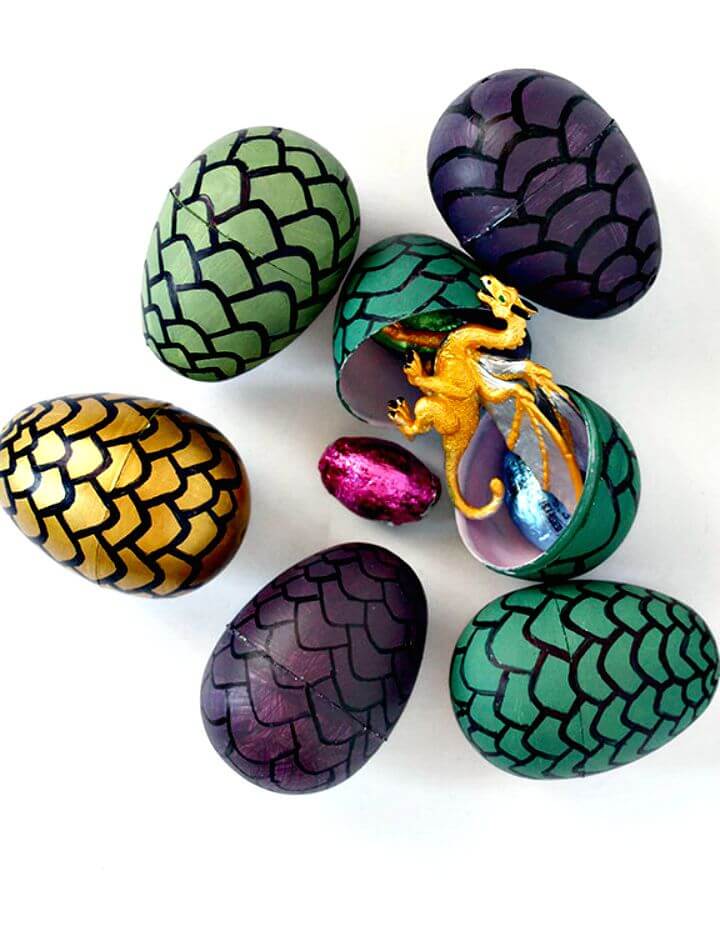 Dragons just make kids really excited when it comes to the cartoon, games and the crafts too and this time to cherish their dragon love you can make these colorful and cute looking dragon eggs. You can buy the plastic eggs, paint them and create the dragon shell pattern with the markers and add more icing on the cake fill them up with the tiny dragon toys and they would make the perfect party favors. Here are the details of the idea ournerdhome
DIY Dragon Egg with Nail Polish and Thumb Tacks: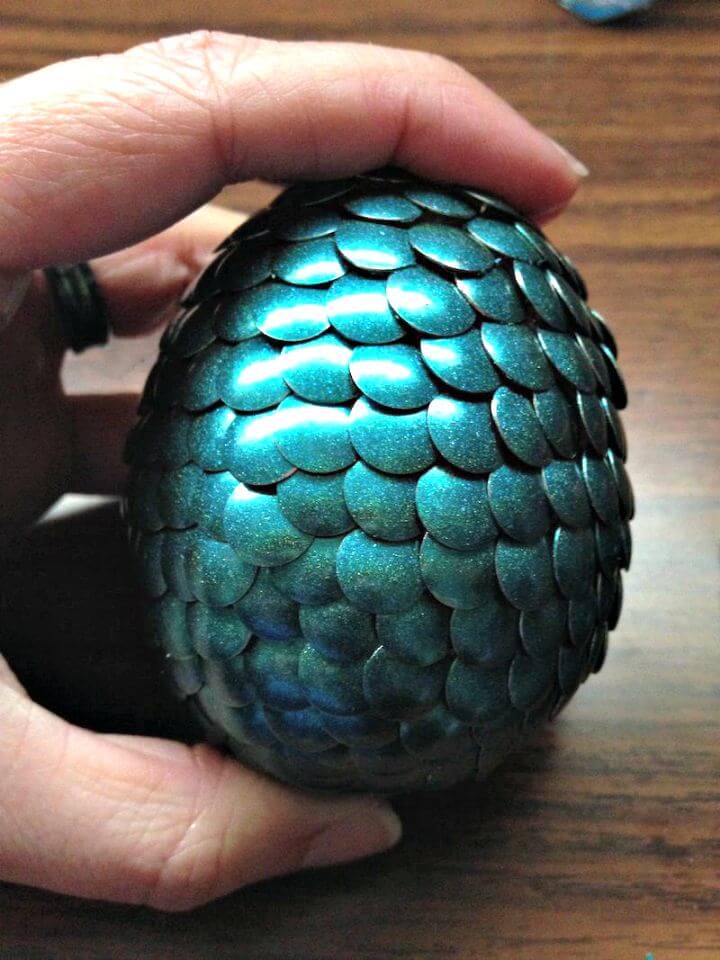 If there is Game of Throne theme party at your place then here is how you can add the perfect theme charm to your décor by creating this super cute and fun looking game of throne dragon eggs for the party décor display. Along with the dragon toys, these dragon eggs would look really great being added to your home décor and all you need is a foam egg and pack of thumb tacks to make them. Check out the fully detailed tutorial here offbeathome
DIY Dragon Egg with Thumb Tacks: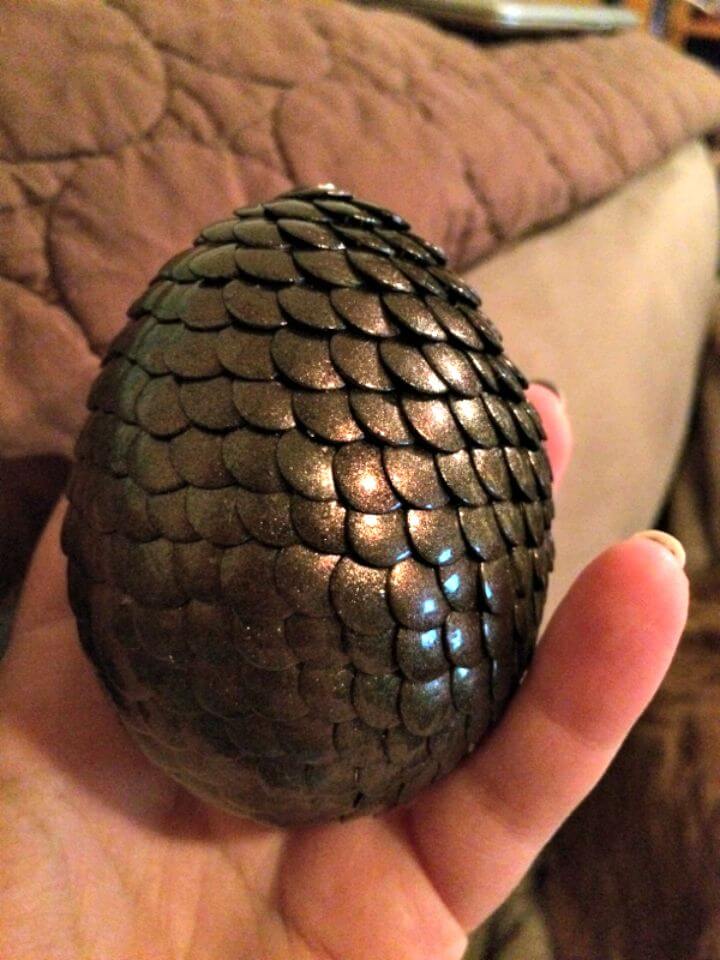 There are so many things about the visual effects of the game of thrones that gave us big jaw drops and the gorgeous and totally realistic looking dragon eggs are one of them. Now you can make your own dragon eggs and thus bring some Game of Throne fun to your spaces and its immensely simple and fun to do with a foam ball, a pack of thumbtacks and some spray paint of your choice. The fully detailed tutorial is here with all the details and the instructions polishthydragon
How to Make Small Dragon Egg:
The Game of Throne fever is on everyone and the best way to cure it to make the fun crafts just like this lovely dragon egg which is super easy and fun to make on your own. A Styrofoam ball has been designed up with hot glue and then treated with some black and silver paint for the perfect realistic and fun look and we got you all the details of doing it right here with the tutorial craftyourhappiness
Easy To DIY Unhatched Dragon Egg: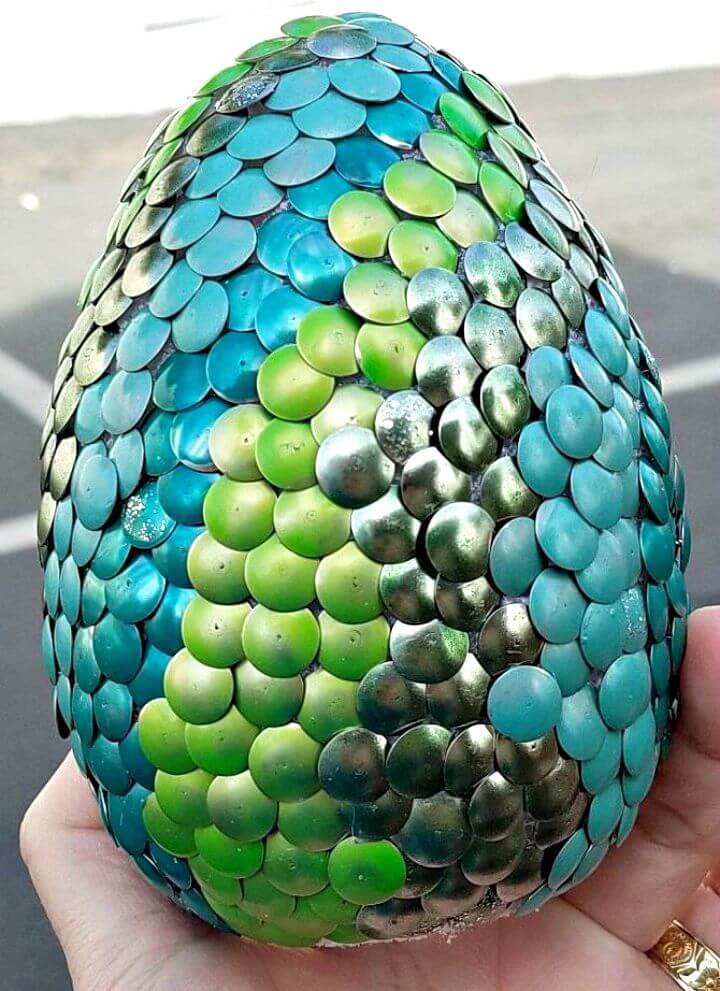 There are so many things to fall in love with the Game of Thrones series and those adorable dragons and their eggs are surely one of the amazing things we cannot forget. You can make a dragon egg on your own but with a twist and that is the use of multiple color shades on the thumbtacks that you would use all over the Styrofoam egg to create a really fun and funky apple out of the egg. Details to be hacked from the link here hometalk
DIY Sculpt A Dragon Egg: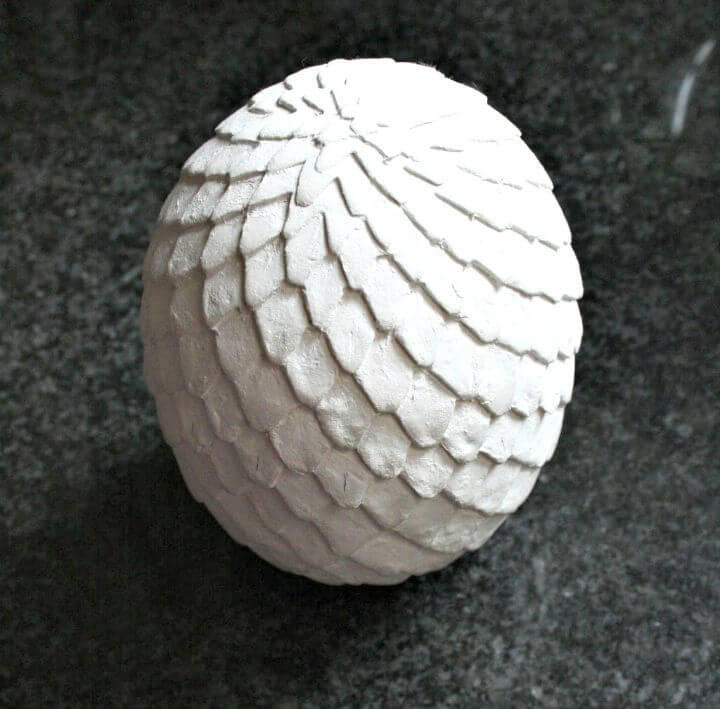 One of the best ways to let people know that you are a huge Game of Throne fan is to bring some crafty love of the series in your home décor and making these dragon eggs for the display is just the right thing for the purpose. Using the hardening clay, polystyrene and your crafting skills you can easily shape up this totally artistic sculpt dragon egg to form a gorgeous spot on your tables, shelves and the mantelpieces. Find out the details of the idea here instructables
How To Make Dragon's Egg:
If your teenager is the huge Game of Throne fan then here is how you can manifest his series mania right in his room décor and give him a really special surprise. So make these colorful and fun looking dragon eggs that your teen would love to have on his tables and shelves and the icing on the cake is they are super easy and fun to make in no time. So grab some plastic eggs, spray paint colors and the hot glue gun and get the fun started with tutorial details here instructables
Inexpensive DIY Dragon Eggs:
The perfect gift for your kids would be these gorgeous and funky looking dragon eggs for the next give away and you would love this gift idea s it is super easy and fun to make at the cheaper of the rates. A Styrofoam egg is to be covered all with the thumbtacks and sprays painted with the delightful and whimsy hues to match your desires and you are done with some fancy and cute kid's gifts. Here are the complete details of the idea to stop by and learn shurtugal