Every time we think about the blocks, the Minecraft games also comes to our mind which is the most popular sandbox video in which there are different levels or modes like the easy, creative and survival mode! The game is all about placing the blocks together to create anything that is in your brain or imaginations! Next, you have also to do some adventures with your built block creatures and stuff! However, if you need to please your kids or you are also having a Minecraft loving heart inside then you can do some Minecraft DIY projects to show your love for them! If you are brainstorming how to do it and then we would like to boost your creativity with these DIY Minecraft ideas and projects that will reflect the Minecraft game in real! Here all these projects will please all the Minecraft fans that are in your family, friend or the neighborhood!
Make your party decors special by making cool Minecraft block banners, just print out the Minecraft blocks on the papers and then string them to make a banner or garland in no time! The steve is a great character in the Minecraft game, so you can also design the special steve costumes for the kids that will create big fun for them! Just make use of photoshop and cardboard sheets to make outstanding steve costumes for the fun-loving kids, check out a brilliant looking sample in the given below list!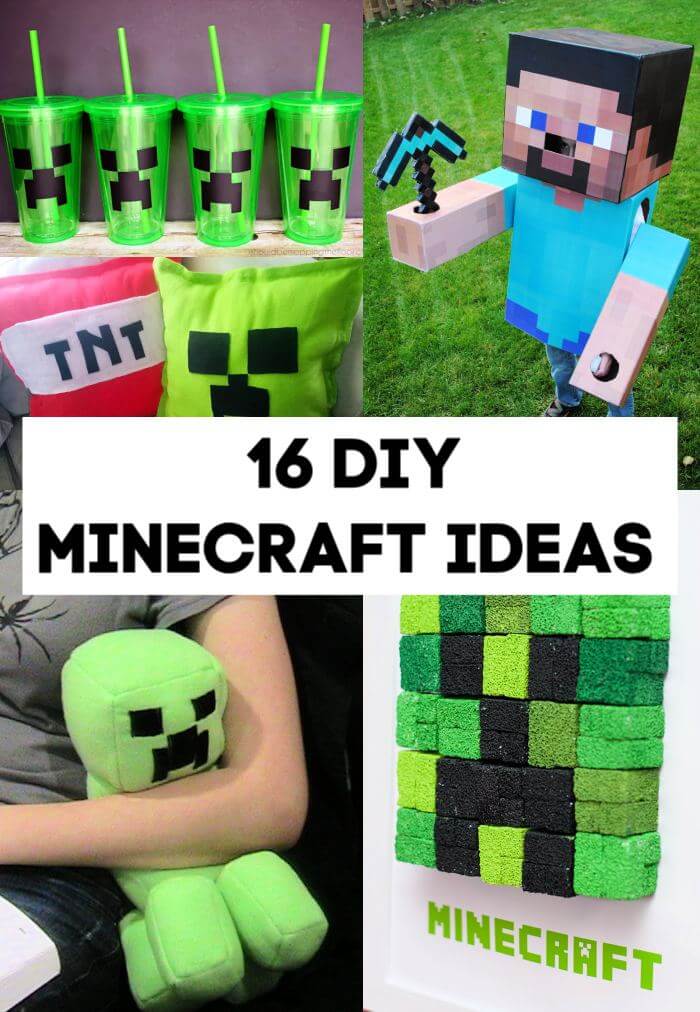 Make use of silhouette vinyl blocks and make brilliant Minecraft tumblers that would make an excellent gift for the kids who love this game and indulge your kid in the making the paper Minecraft Alex that would be another great Minecraft project for the kids, have a look at the given below sample!
DIY Crafts You May Like:
17 Easy DIY Romper Dress Ideas
Make also use of paint, vinyl, silhouette and foam blocks to make Minecraft wall art that will rock on kids' bedroom walls! Make the Minecraft squares using cardboard squares and colored tape mini squares and then just string them up to make cool nerf fun targets for the kids that will boost their fun! Also, pay bigger attributes to Minecraft game by making no-sew Minecraft pillows and also put a big smile on the kid's face by making the Minecraft slap bracelets for them using the slab bracelets and block tape!
Check out some lovely samples given below in the list and do duplicate them for your kids! Incorporate also the Minecraft decors to your bathroom by making Minecraft toilet roll creeper and also make the Minecraft creeper piñatas for the kids birthdays! Check out too much more Minecraft inspired craft ideas in the given below and do give a try to your favorite one projects this weekend! Visit the attached links reach to full free guides, complete project instructions, and step-by-step project tutorials!
DIY Minecraft Creeper Banner: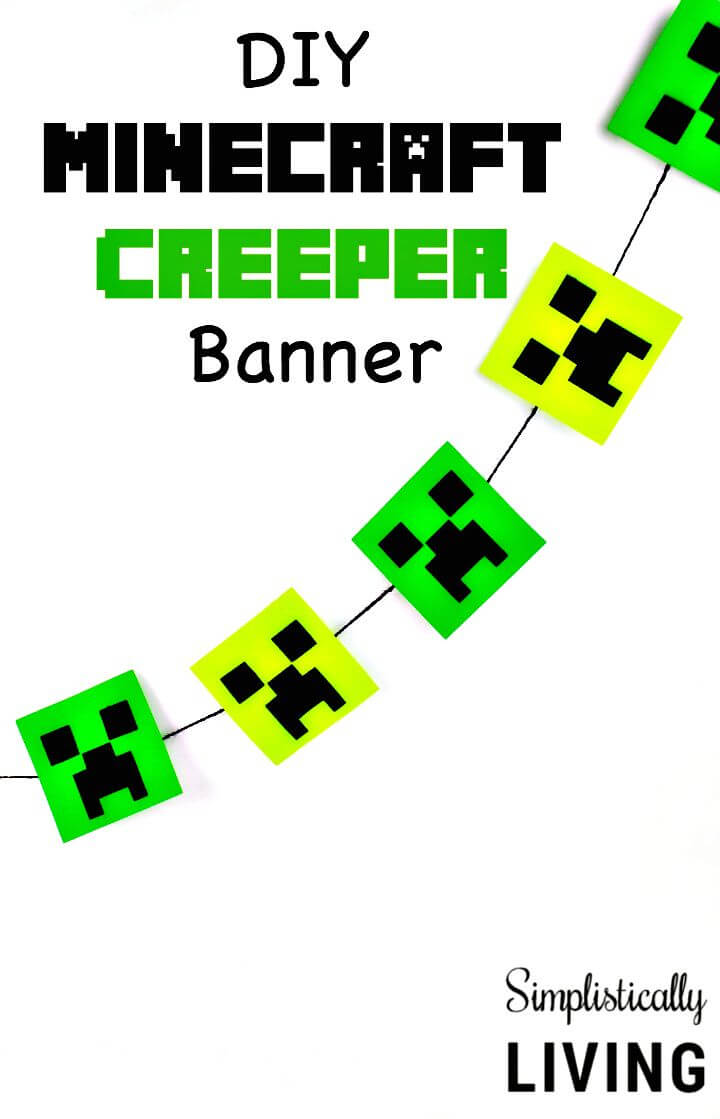 The mine craft games are the favorite of the kids, and that is why you can use them in any of your kid's craft and making this lovely summer banner to make for their next party. The banner has been easily made out of the green, and black card stock papers and here are the details simplisticallyliving
How To Make Minecraft Steve Costume: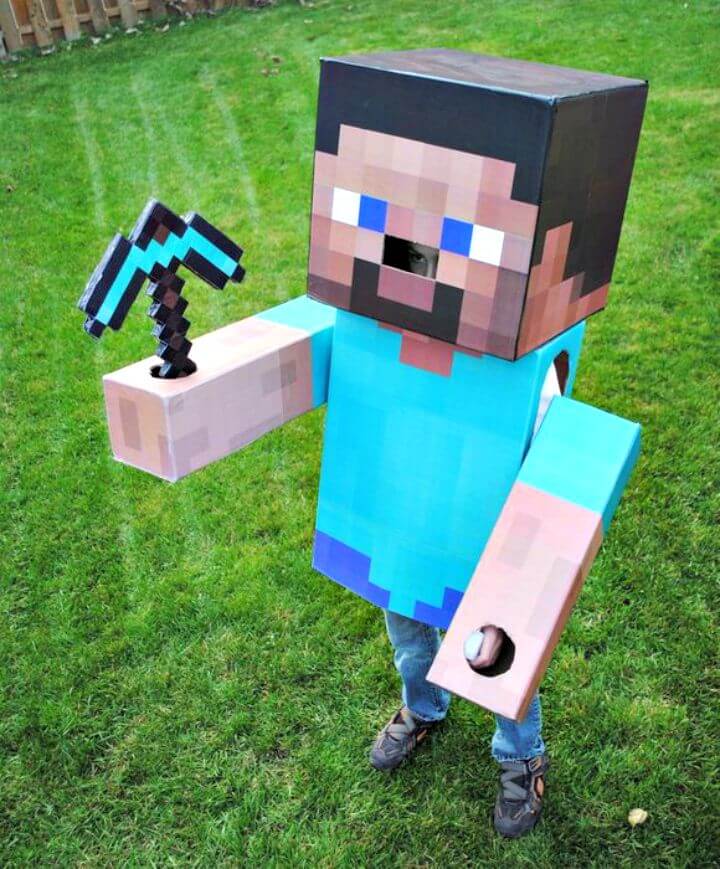 You can get so much fun with your kids in the summer making some cute crafts and this mine craft Steve would be just perfect for you to get your hands on and the kids would love it. Using the cardboard boxes, you can easily shape up this lovely and fun mine craft Steve with blur and colorful blocks on the vision. instructables
Easy To Make Minecraft Tumblers:
The summers are all about the yummy beverages and the tasty drinks, and if there is a party for the kids then some funky glasses are needed and these mine craft inspired tumblers are would be just great as every kid love mine craft games. You can learn to make these cool tumbrels here ishouldbemo
DIY Minecraft Alex Paper Craft for Kids: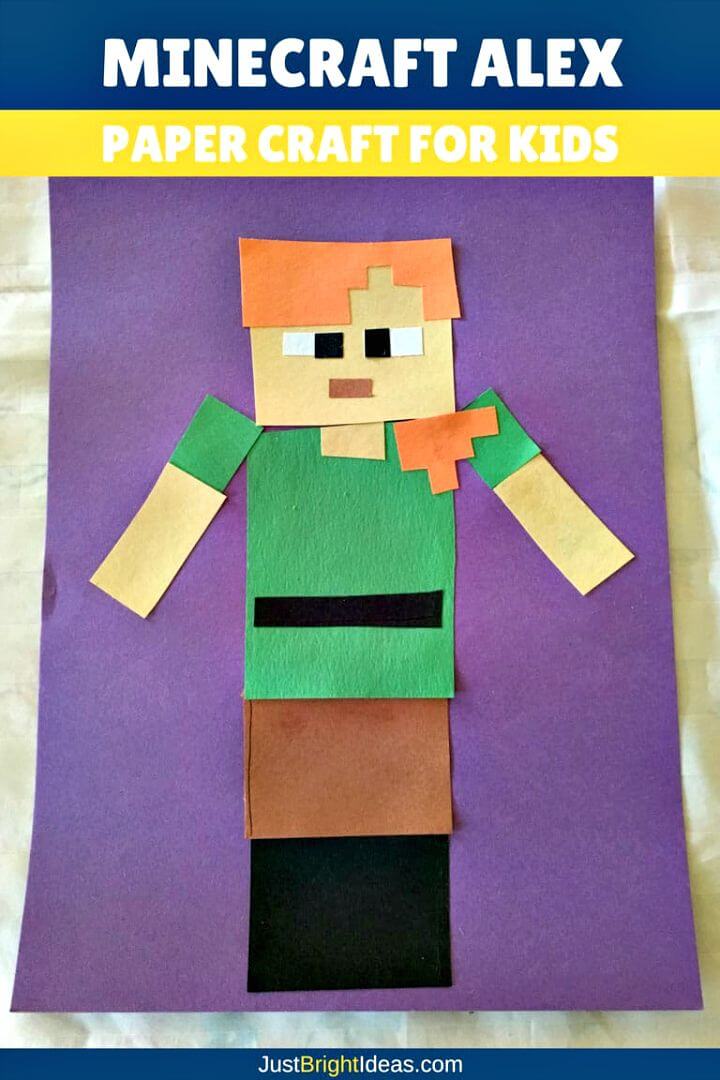 Kids learn so much through the crafts, and if the craft is inspired from their favorite game the mine craft, then it would be like icing on the cake. So you can make this fun mine craft character with your kids using the colorful constructions paper and some crafty tools. justbrightideas
DIY Minecraft Creeper for Kids: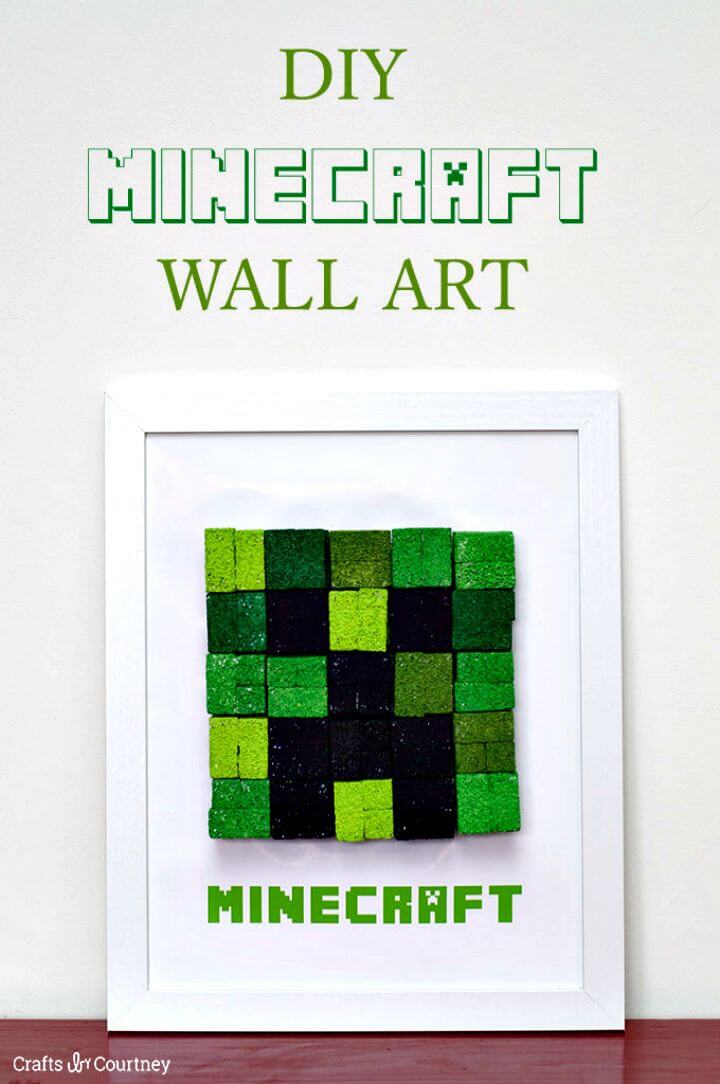 The fun mine craft game can be brought out of the computer to have some practical fun, and this lovely mine craft wall art is just great to have so much fun with. Using the foam blocks and the lovely colors of the paint the kids can easily create this super cute craft to hang over their room walls and feel so much proud on it craftsbycourtney
Create Minecraft Nerf Gun Target:
Boys love playing with the guns, and they need the target to shoot at, and now the kids can make their fun target points on their own using the mine craft inspiration. Using the cardboard pieces as the base and the tape as the blocks these fun mine craft target points have been installed with Plexiglas to look so accomplished. housingaforest
DIY No Sew Minecraft Pillows:
If you need to make some cute and funky pillows for your kids, then the idea of making these mine craft pillows would be so much fun and the kids would love them. Yes using the colorful fabric and some felt pieces you can easily shape up these pretty and fun pillows on your own. survivingateachers
Easy DIY Creeper Slap Bracelet Minecraft Craft:
Kids especially the boys love to wear the slap bracelets and you can add more fun to these bracelets by adding some fun features to them just like these cute mine craft creepers. Yes using the green and the black duct tape you can easily create a mine craft feature on the bracelet and make it look all fancy and fun. attagirlsays
DIY Toilet Roll Minecraft Creeper: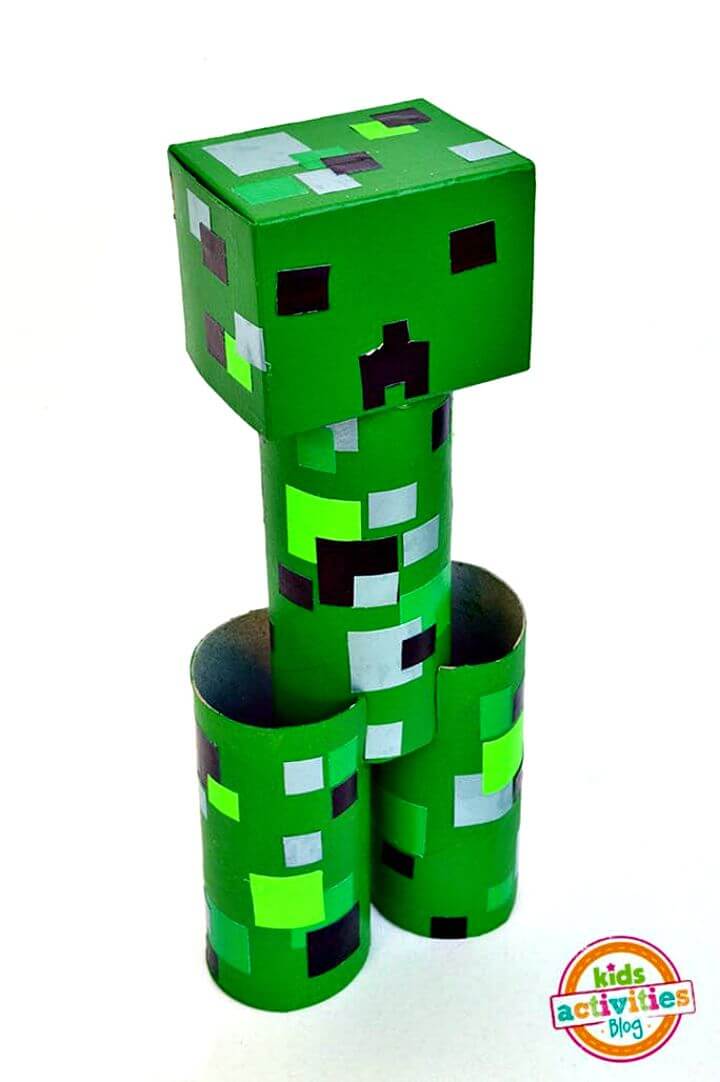 The bathroom tissue rolls can be so much fun and crafty to use for your crafty sessions with the kids, and this time you can make this lovely and fun looking mine craft creeper. You need to paint up the tissue rolls and then add some chunks of the square tapes to them and you are done, and the kids can play with them. familymaven
How To Make Minecraft Creeper Pinata: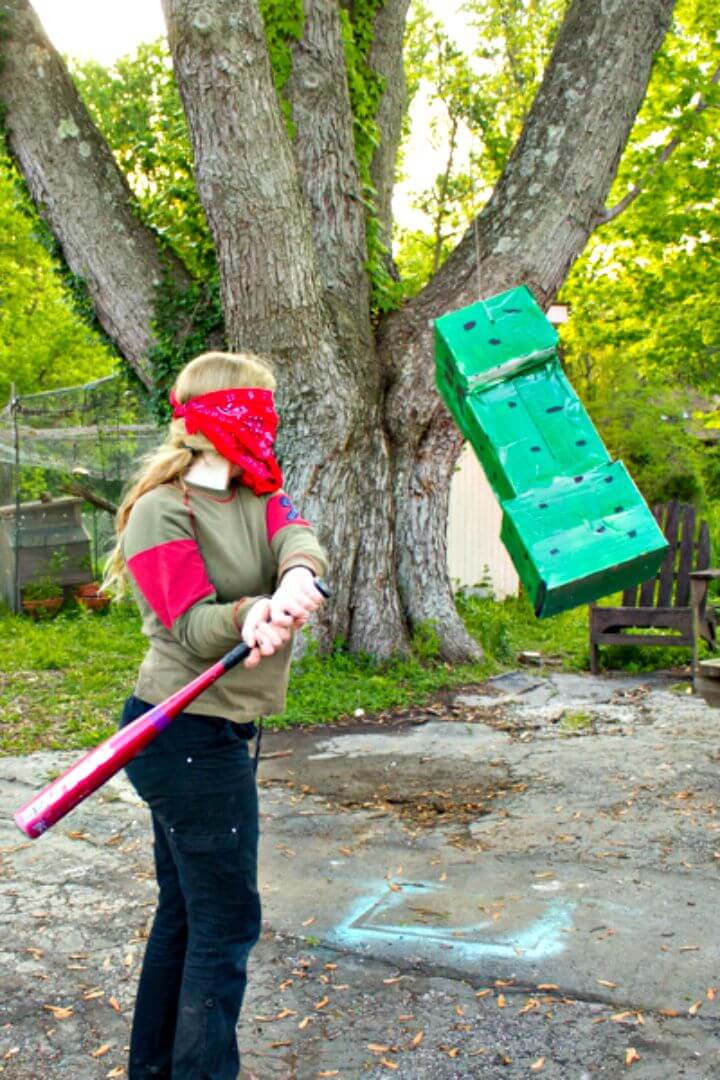 Any party for the kids is just so incomplete without the pinata being there, and you can make a fun pinata this time by getting it all inspired from the kid's favorite game called the mine craft. Yes using the cardboard boxes and the paint in green you can easily shape up this pinata and save yourself a lot of money. craftingagreenworld
Make 2×4 Minecraft Creeper Book Ends:
If you need to add some bookends to the bookshelf of your kid's room then it really should be kiddish, and this mine craft set of the book ends would be just super fun and great to get your hands on. Yes, a big wooden plank and two square pieces have been painted in completely green and black to create the features. keepingitsimplecrafts
DIY No-sew Minecraft Bag:
Due to the love, the mine craft got there were so much in the market that was completely inspired by this game, and the Plexiglas fabric is one of them. So if you need to make something for your little girl for the week, this pretty mine craft bag would be the best thing as it is a now sew bag too. simplisticallyliving
Cute DIY Minecraft Tissue Box Cover: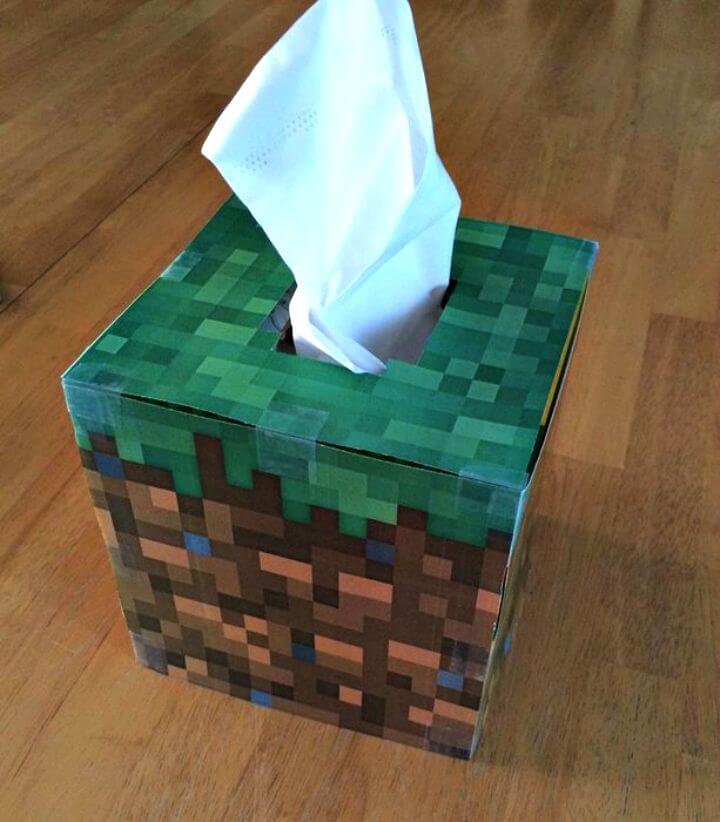 Tissue boxes are the part of almost every homey section, and that is why they can add to the beauty and style of your spaces that is why they really should be pretty and fun to look at. So you can create the fun mine craft tissue box cover and make all your tissue boxes look so fantastic and fun for your home decor and more. instructables
Easy To Make Minecraft Torch:
Even the common and the regular stuff can be made to look super fun and cute with your creative and crafty approach to them so here is how you can update the look of your torch especially for the kids. So using the colorful paper, you can cover the torch in the mine craft style and make it look so fun and cute. beafunmum
DIY Minecraft Stuffed Creeper Doll: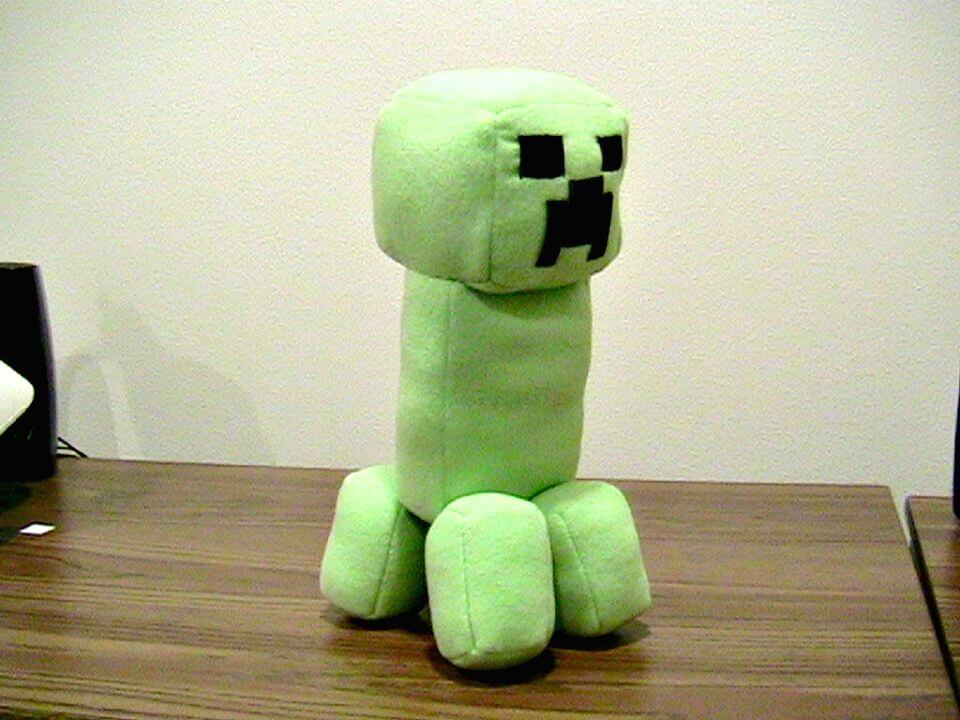 Dolls are always cute and pretty but there is one doll that is creepy but still, the kids would love it and want to have it with them, and that is this mine creeper doll. The doll is super easy to make on your own at home using the green fabric, black embroidery thread and some filed in cotton. Tutorial here instructables