Learn how to sew a backpack with these 25 free backpack patterns with step by step backpack sewing pattern pdf for beginners. If you have a thing for bags, you would love sewing these unique and catchy backpack patterns for yourself or your little explorers. We have rounded up these 25 free backpack patterns that can even be easy to sew at a beginner level. While there can be many pre-made options available in the market for you to pick and choose from. And for your school going kids, nothing can beat the charm of sewing your own DIY backpack with added customized designs and patterns to make it look even better.
From wanderlust rucksack to toddler backpacks, we have everything for anyone to choose from and enjoy making it! If you are not a huge fan of always carrying a backpack, you can choose the convertible purse or backpack to make it look as perfect as your choice! Go trendy with stylish and designer-inspired backpacks. Among these 25 free backpack sewing patterns, you can find plenty of exciting and adorable DIY backpack patterns for your kids.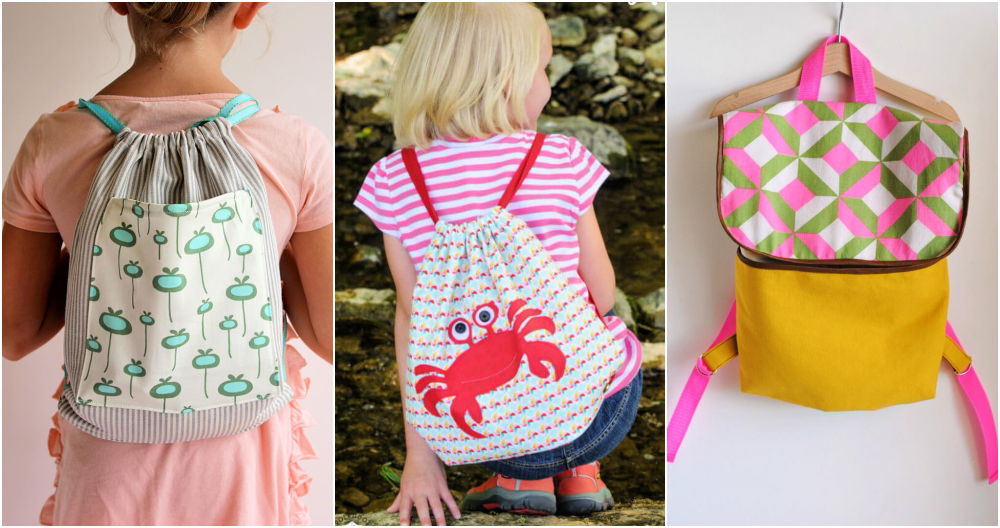 Free Backpack Sewing Pattern
From toddler backpacks to plush toy backpacks, many exciting backpack sewing patterns are available below! So, if you love to sew a backpack and make your own desired alterations to the designs by either working around the pattern, fabric, drawstring or straps, you will sew away these backpack patterns!
1. DIY Drawstring Backpack Sewing Pattern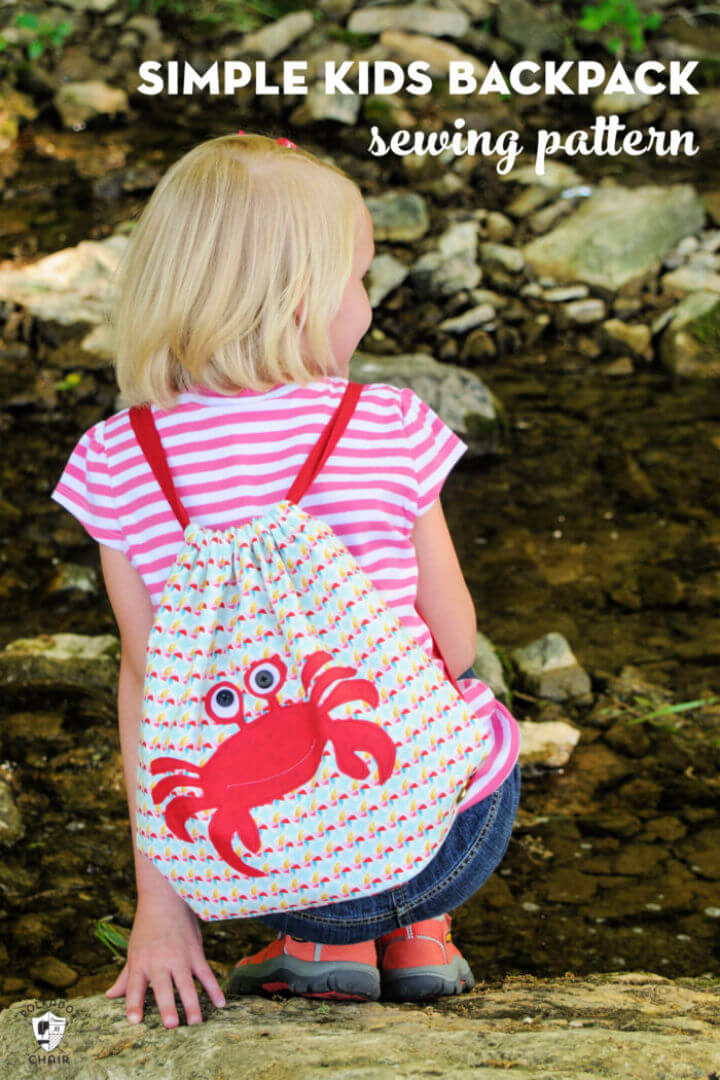 If your little ones have entered this perfect and dreamy age of fun exploring around the woods, park, or around the pond. This simple drawstring backpack can amplify that fun to a whole new level! Plus, go crazy by adding a catchy insect or bird applique at the front! polkadotchair
2. Sewing a Pineapple Drawstring Backpack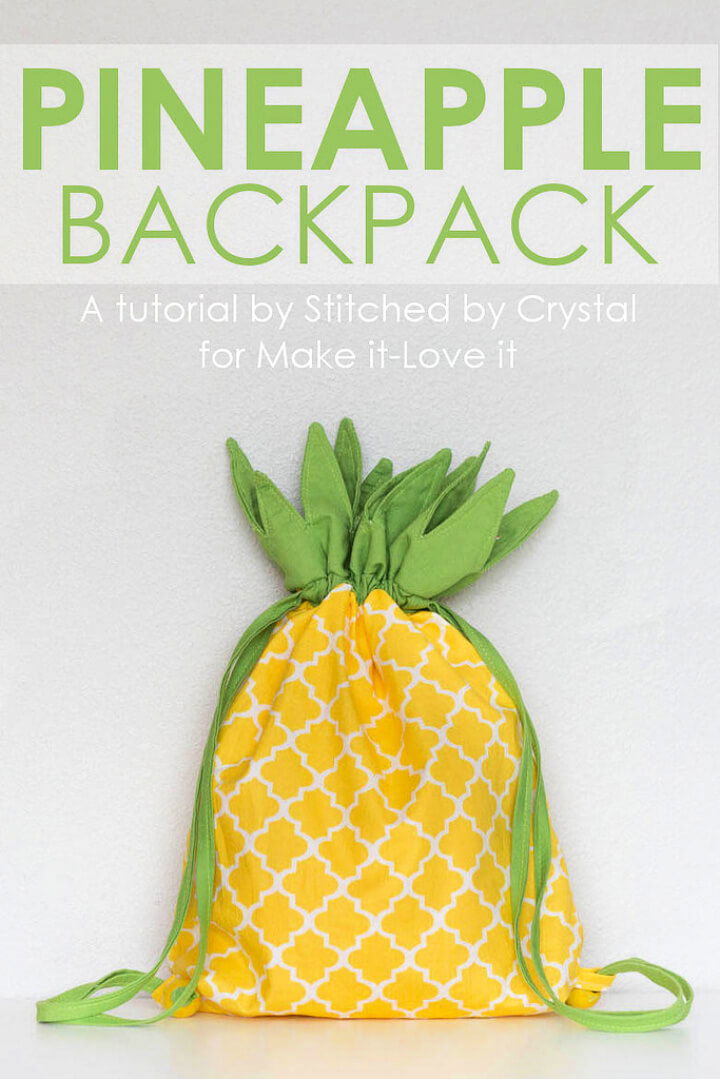 We bring you such a nice-looking Pineapple backpack for your little kids who will love to carry this around in playgrounds, running, and hopping like a pineapple fruit. This tutorial will help you to sew Pineapple Drawstring Backpack easily and all on your own. makeit loveit
3. Free Back-To-School Kids Drawstring Backpack Pattern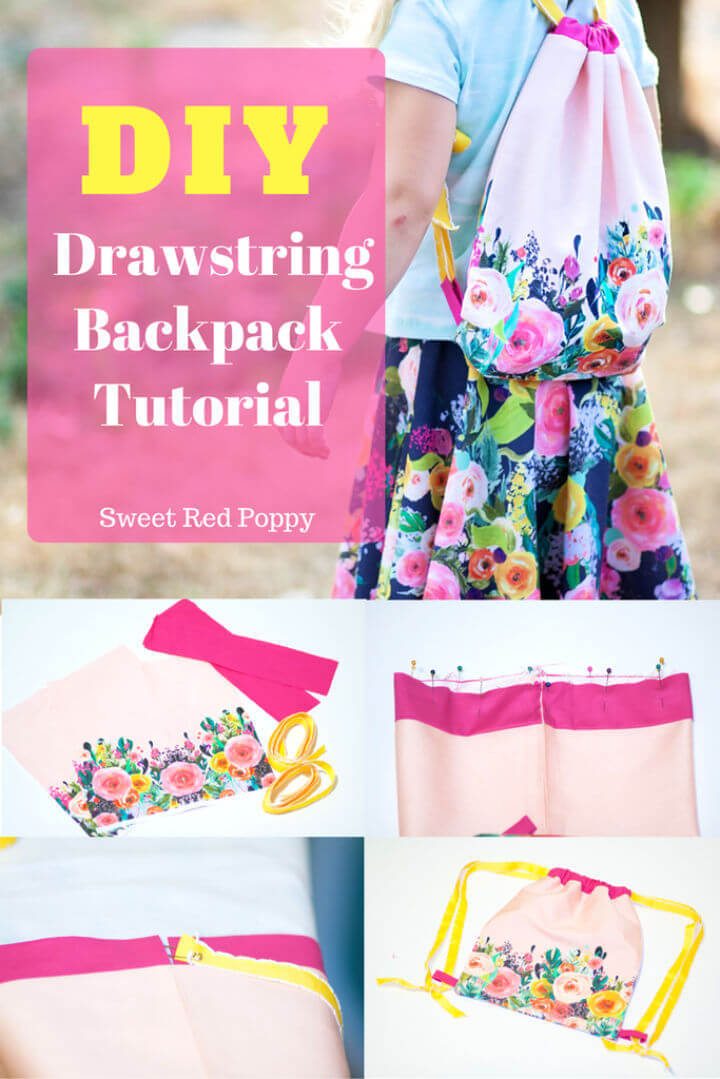 Next time don't pull over your car in front of any backpack shop. Instead, try giving a shot to this tutorial Back-to-School kids Drawstring Backpack Pattern and save your money! This eye-catchy little backpack is a total go to all the kids going to pre-schools. sweetredpoppy
DIY Back to School Projects: From creating your own chalkboard to making a DIY paper bag to setting up a classroom library, these DIY back to school ideas are easy, fun and sure to please.
4. Free Small Backpack Sewing Pattern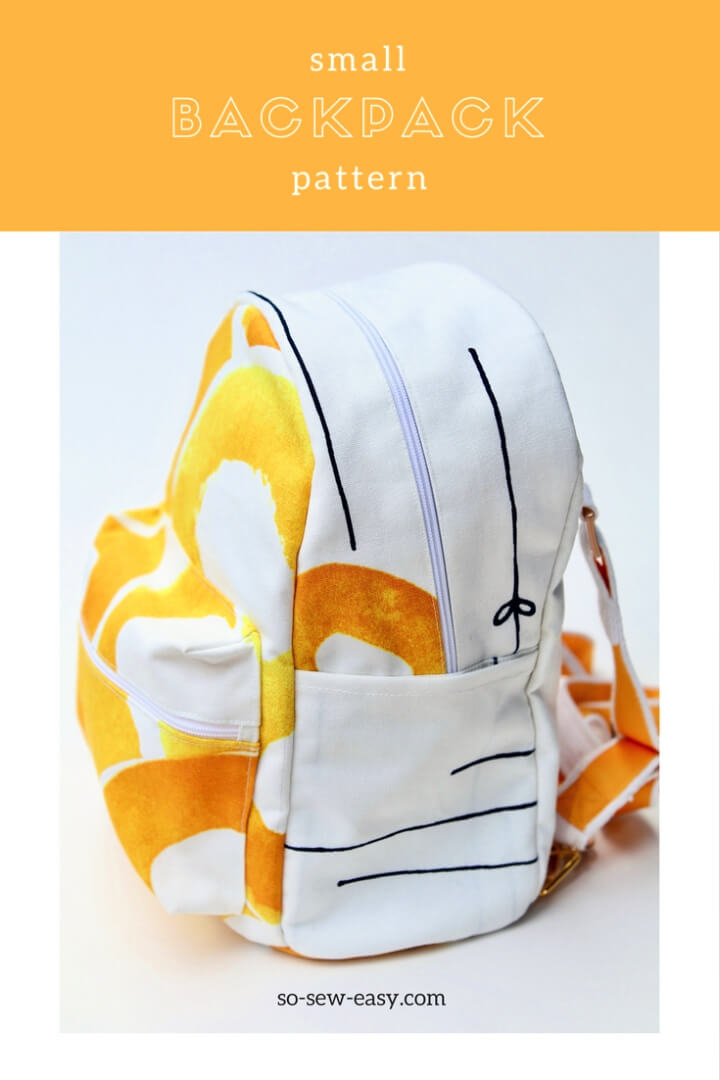 These days kids tend to be more choosy than before, and when it comes to picking a backpack, they give their best shot finding something that makes them eccentric, among others. In considering their over-particular attitude, we present you This Classy Free Sew Small Backpack Pat. Checkout! so sew easy
5. Make a Wanderlust Rucksack – Free Pattern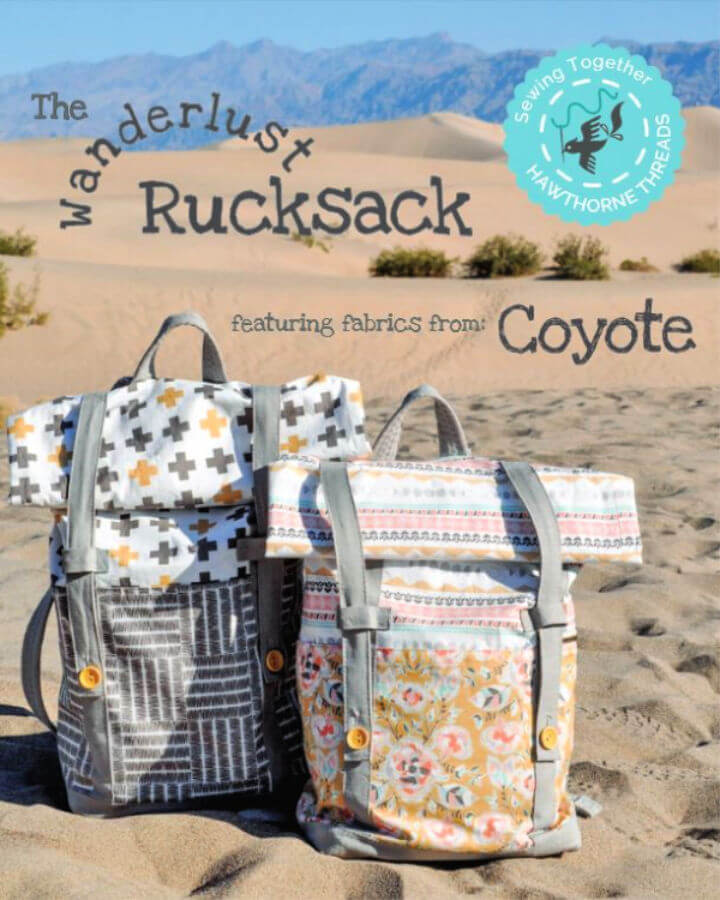 Love to go hiking? But it is almost impossible to find tuck shops on the way up! Carry your food and little food along with this Wanderlust Rucksack so that you can full up your backpack with all the things you will need at your hiking tracks. sewmodernbags
6. DIY Toddlers Backpack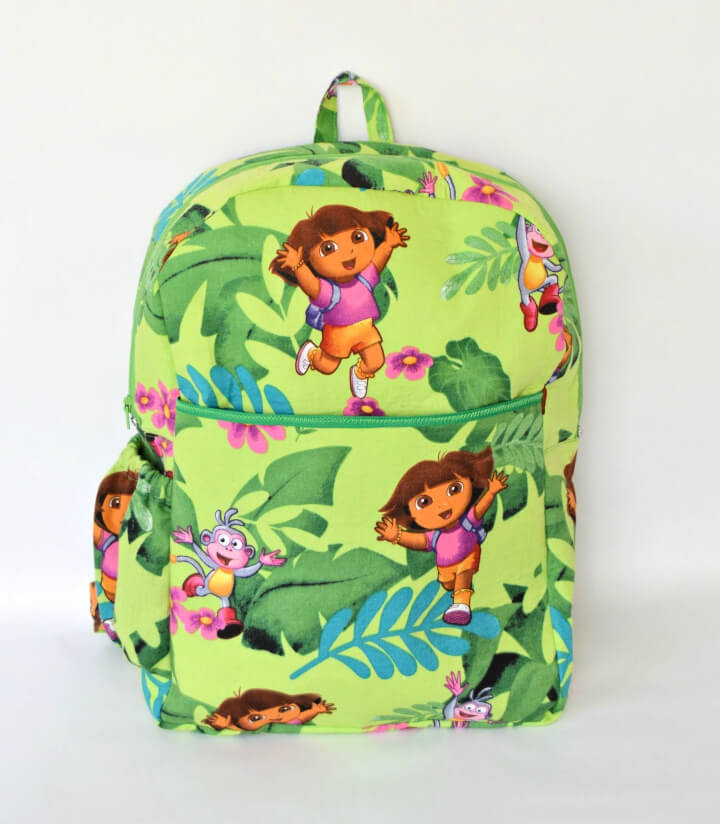 Have you ever imagined sewing your toddler backpack bag at home is that easy as a pie thing? Of course, you never put a thought into that. But now that we have this super easy DIY Toddler Backpack pattern, we assure you that You Can easily nail making this one! vikalpah
7. Convertible Purse Or Backpack – Free Sewing Pattern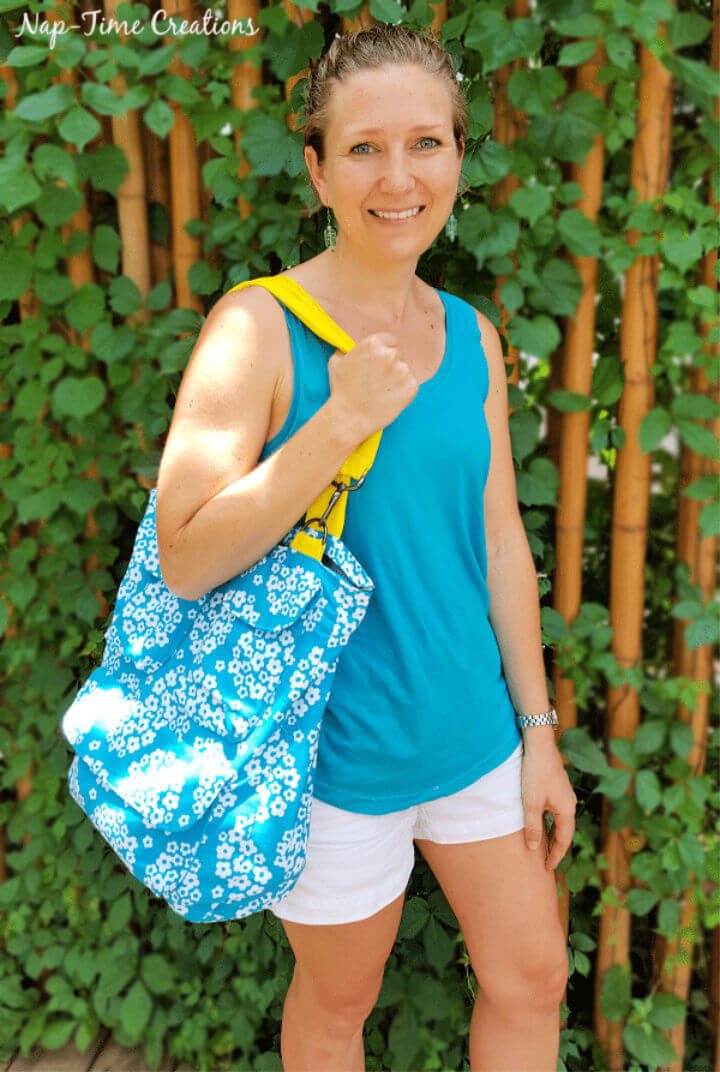 Save your time and money with this Convertible Purse or Backpack, once you explore through these backpack sewing patterns, you'd love the options! Like this elephantine convertible purse or backpack can be used for any purpose because of its massive space inside. lifesewsavory
8. How to Sew a Hound Dog Backpack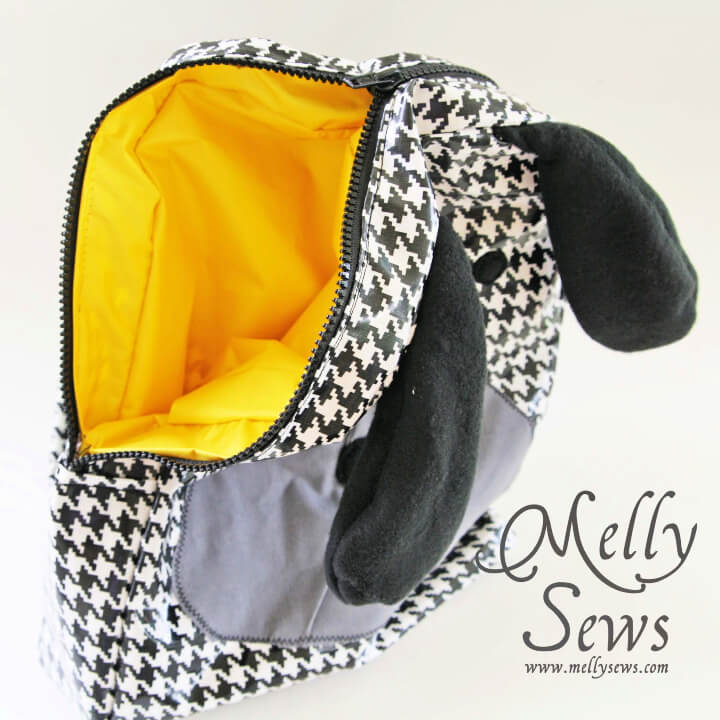 To all the dog lovers who are fond of having a dog and taking them out for a walk or run, You all need this super cool Hound dog Backpack to put in the dog leash and food for them. We know how you can sew a Hound Dog backpack economically at home. mellysews
9. Free Backpack Sewing Pattern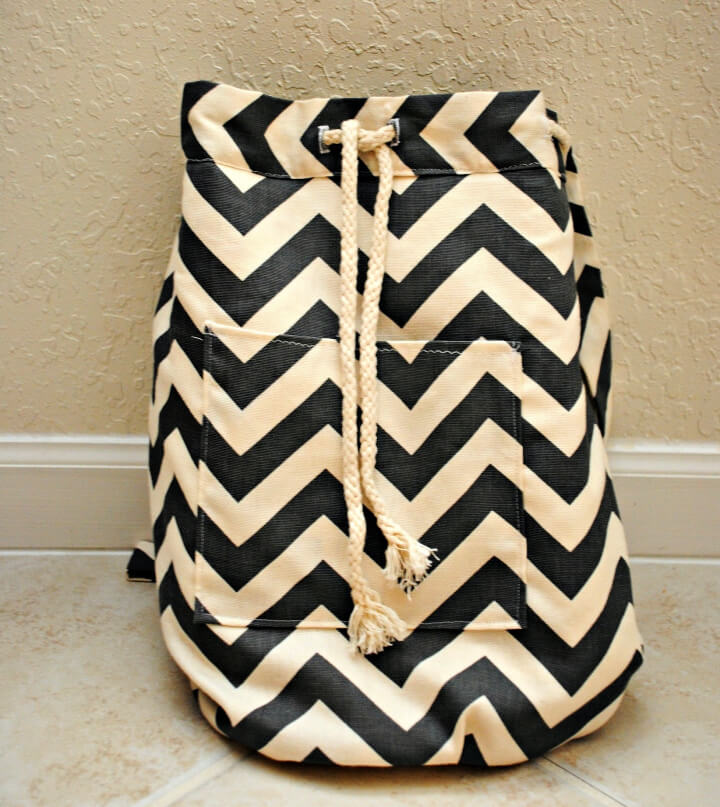 Cut your costs by using this free Backpack sewing pattern because we care how hard you try to run your errands in a limited budget. Spare your money by making this decent backpack merely sitting at home. This zigzag printed backpack is an easy-going even if you're jogging. trashtocouture
10. Cute Kid's Backpack Pattern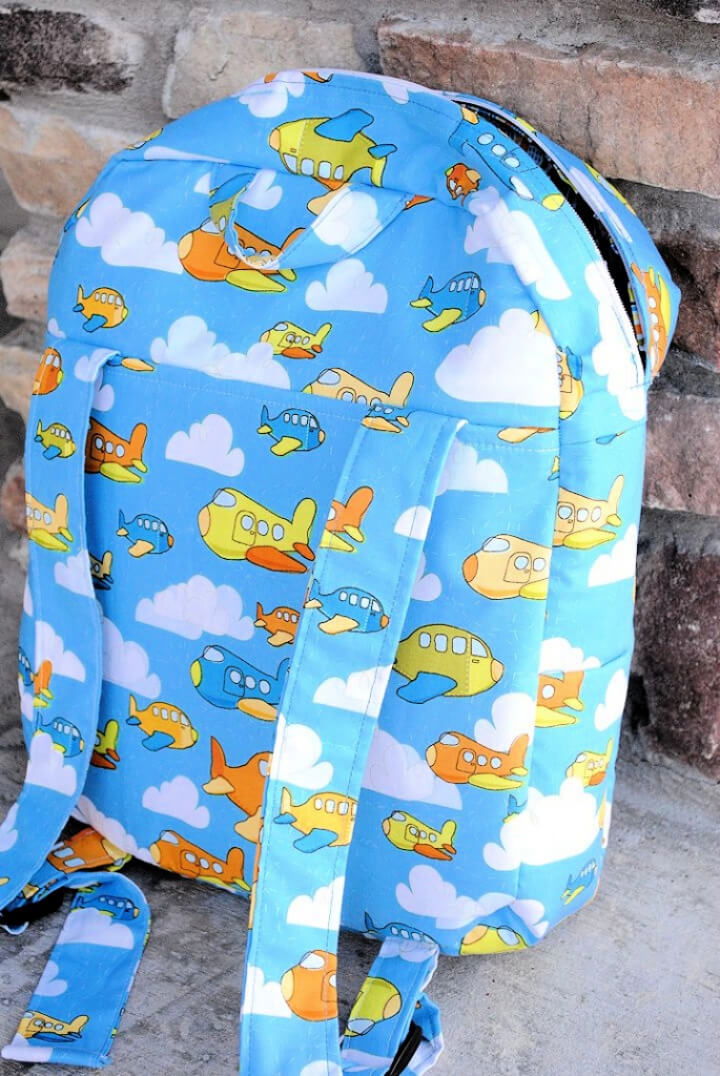 Isn't it cute how Kids love to imitate what their adults do! Tackle your stubborn kids by using this cute Kid's Backpack patterns and make them the same backpack as they are seeing you carrying one. crazylittleprojects
11. Back To School Backpack Tutorial
Spring is here, and so is the blooming and sprouting. Why would you leave out in all that? We bring you this colorful Back to school backpack tutorial so that your kids can blossom and enjoy their school days in the spring season. hartandsew
12. Sew Your Own Backpack Bag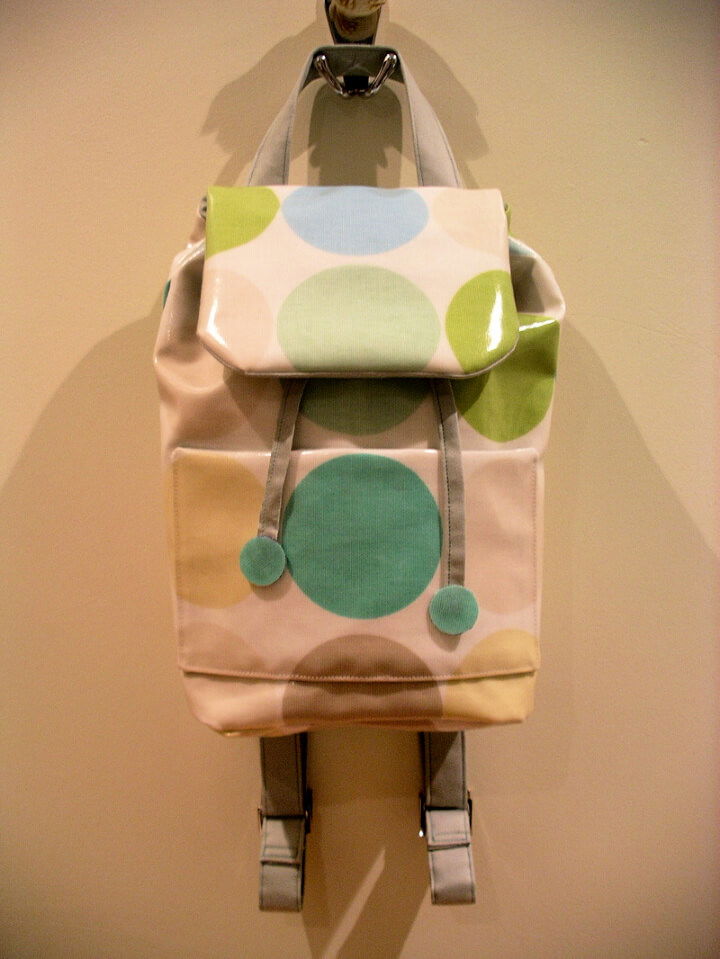 Have a sewing machine but never put it in use? It's time to pull the machine out and start over by sewing on of our backpack patterns. You'd realize how cost-effective this backpack is when you sew that at your home! u handbag
13. How to Make Rectangular Backpack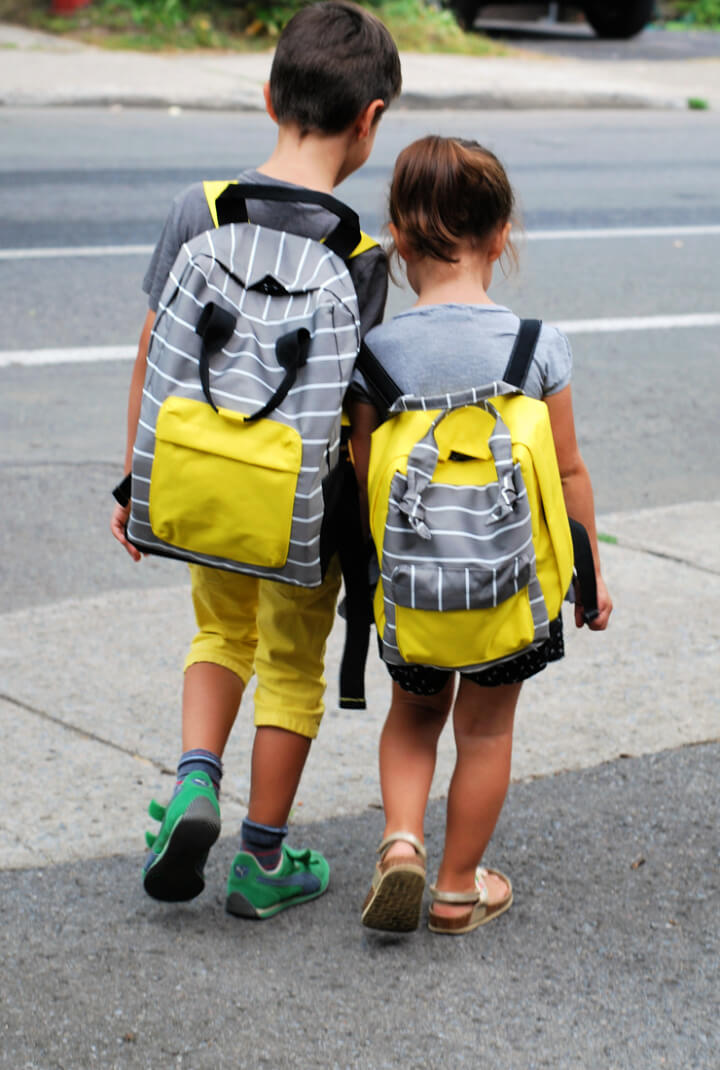 Are your children being promoted to the next class with good grades? Why don't you surprise them with an excellent present? This DIY Rectangular backpack can be a perfect gift for your kids to use in their new standards. petitapetitandfamily
14. DIY Lightweight Backpack Bag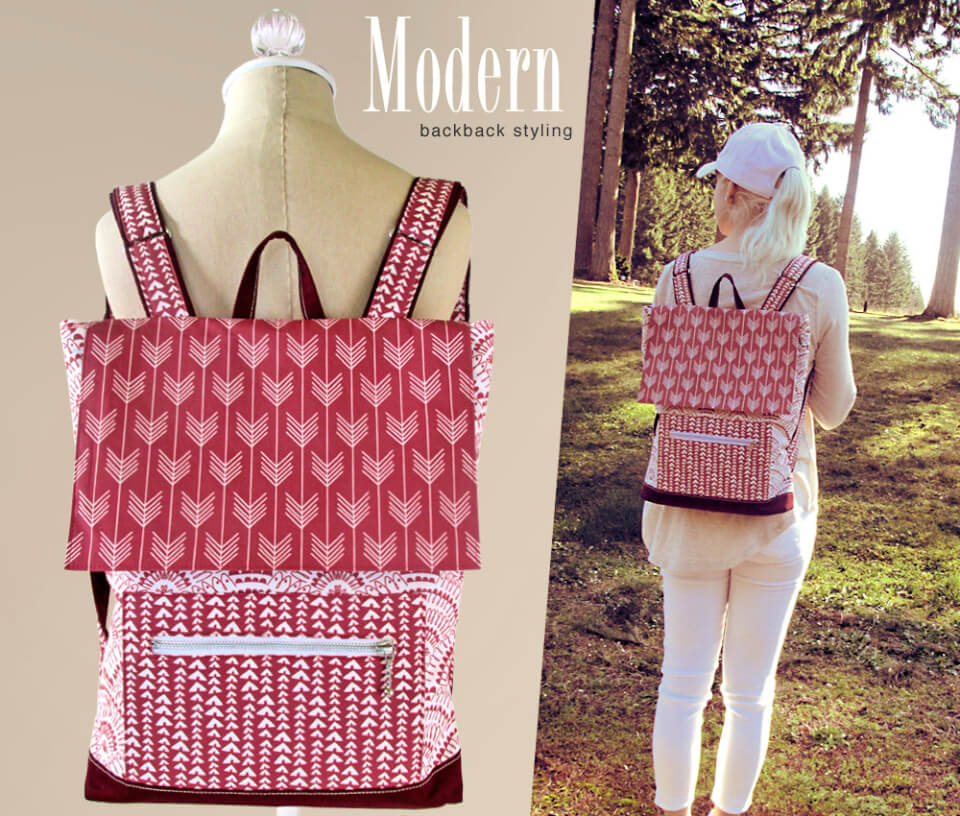 This DIY lightweight Backpack is specially designed for all those girls who want to look phenomenal and eye-catchy every time and everywhere. We assure you that this stylish, lightweight backpack raises your classiness to an entirely next level. sew4home
15. Children's Backpack Sewing Pattern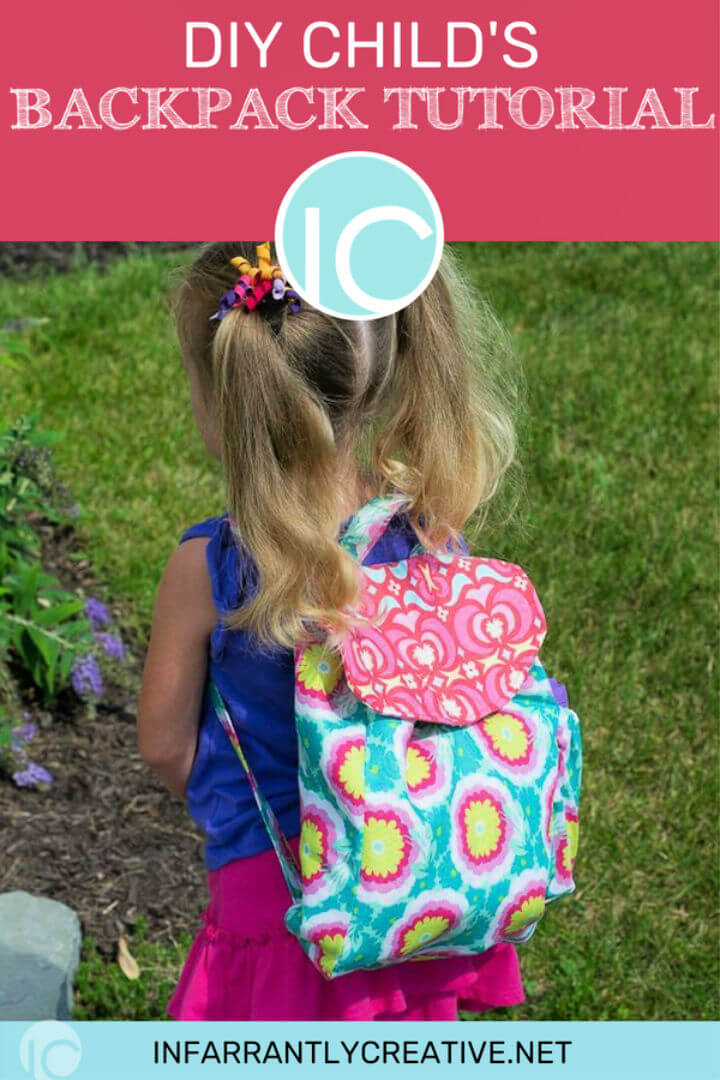 Check out this newly designed DIY children's backpack sewing tutorial and let your children carry it like butterflies. Playing around happily and plucking flowers to put into the backpack. Make them blush by sewing them this cute backpack. infarrantlycreative
16. How to Sew Fabric Backpack
Is there any left out fabric left at your home? We are here to show you how amazingly you can sew that fabric into a backpack. This fabric backpack can be made from any thick textile fabric and can be used to put your books and other stuff in it. aggelicat
17. Making a Plush Toy Backpack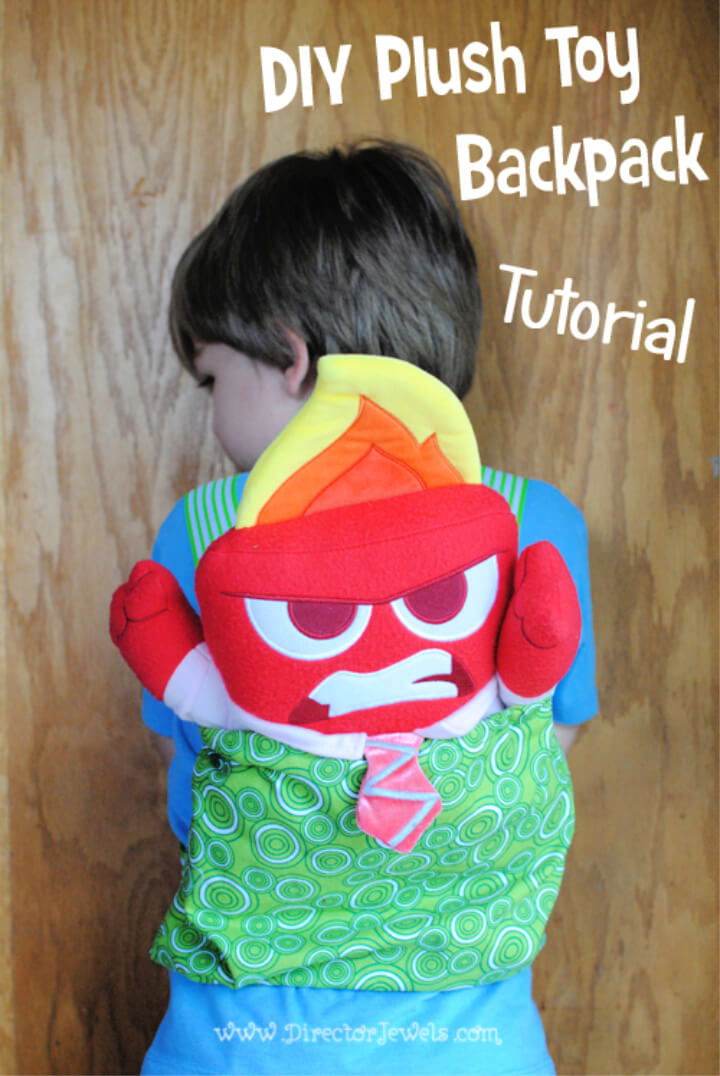 Startle your kids by making a backpack with their favorite cartoon character. This DIY Plush Toy Backpack Tutorial can instruct you how perfectly you can make one! And you'll see how happy they will go to their Montessori schools carrying this one on the back! directorjewels
18. Simple DIY Backpack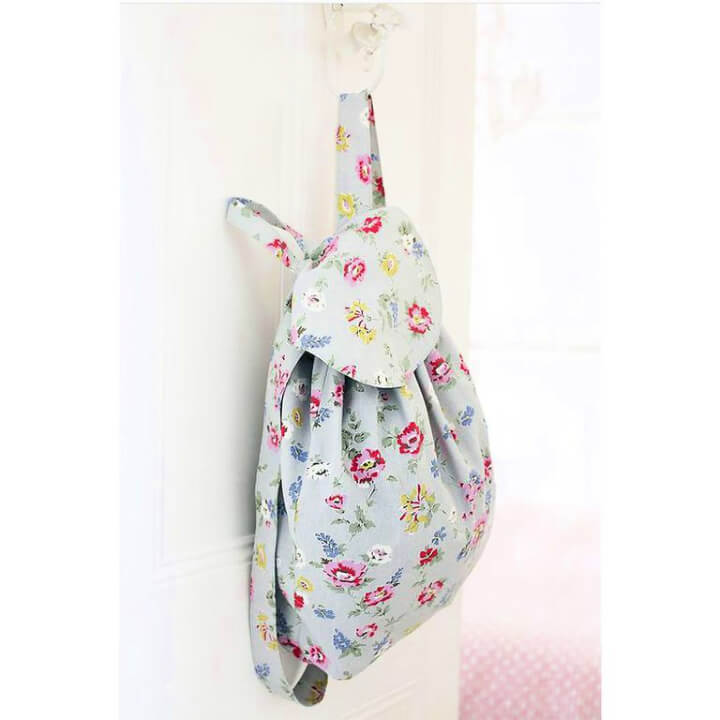 If you are an initial learner in sewing and stitching but your enthusiasm to make an incredible attempt on sewing a backpack is irresistible! Then, give this a try. This simple and beautifully designed plain backpack is not at all complicated to make. prima
19. Free Toddlers Backpack Pattern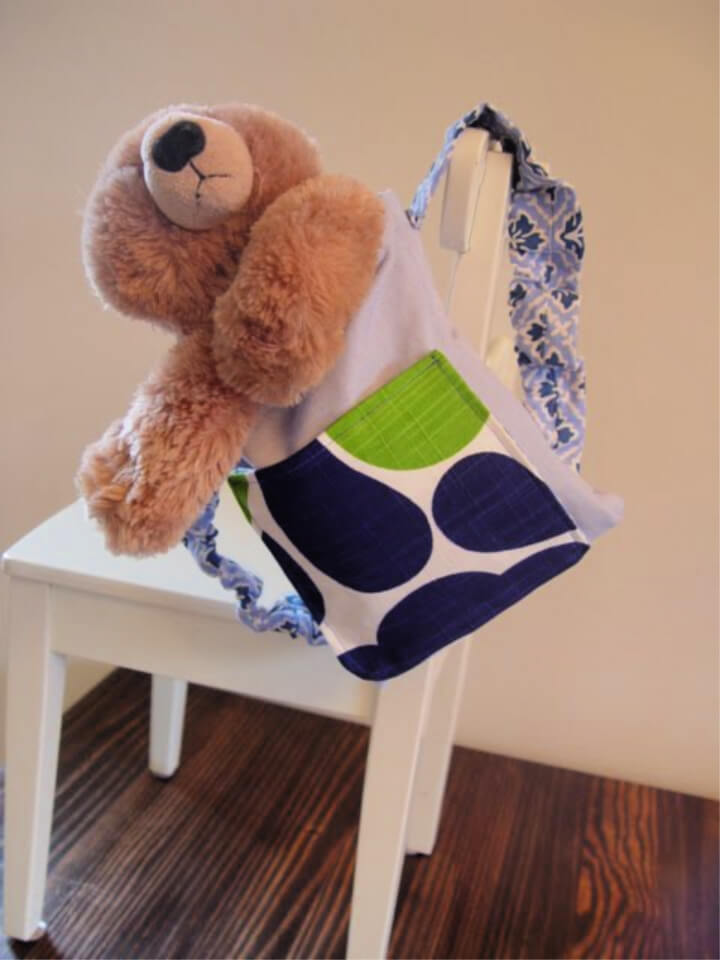 If your nieces and nephews' birthdays are around the corner and you can't think of anything special that goes with their age! Then, use this simple Toddler Backpack Pattern and sew with any stuffed toy placed at the back and surprise them at their birthday party like Boom. sewingdork
20. Back to School Backpack – Free Sewing Pattern
To all the mothers whose kids are tired of carrying huge and hideous bags and are nagging about that all the time. Check out this free backpack bag sewing pattern of back to school backpack that your kids would love to carry to school. sewwhatalicia
21. Sewing Lucy Backpack – Free Pattern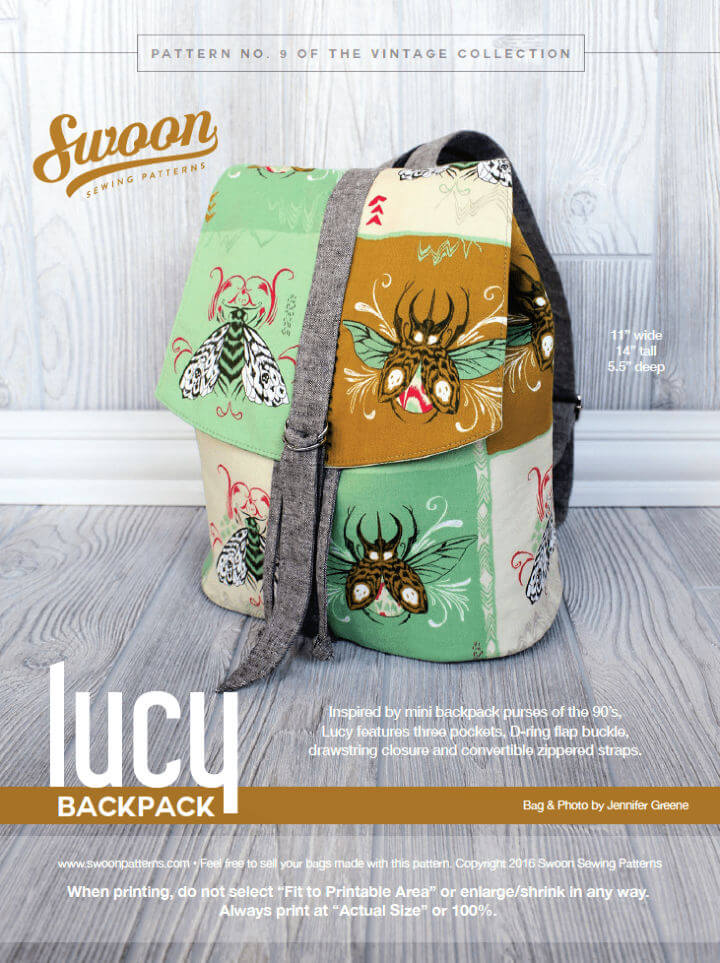 So, going on a vacation with your children? You never know what your children want to pack for their itinerary. Give them their very own homemade backpacks. For this, you need to see these free patterns to sew Lucy Backpack to give them a memorable trip. swoonpatterns
22. DIY Drawstring Backpack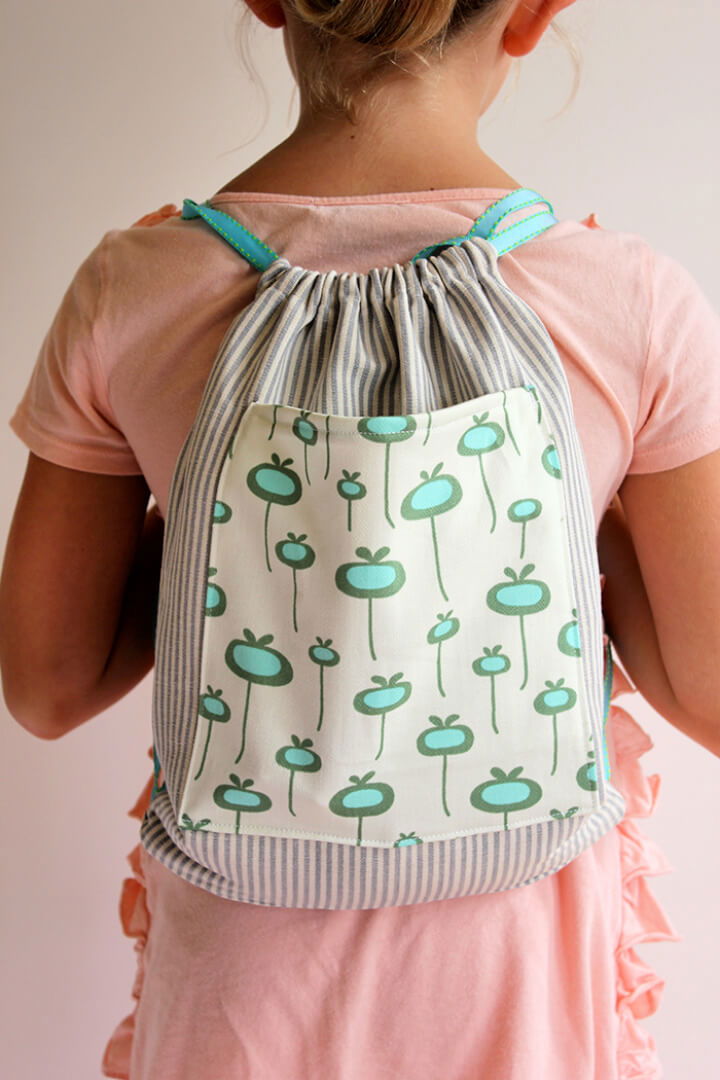 Have you ever noticed the look on your kid's face every time you carry your handbag to go on shopping! Their gaze has something to say that they want one to carry too. We assure you that this DIY drawstring backpack would be fondled by your kids. aliceandlois
23. Adorable Toddler Mini Backpack Pattern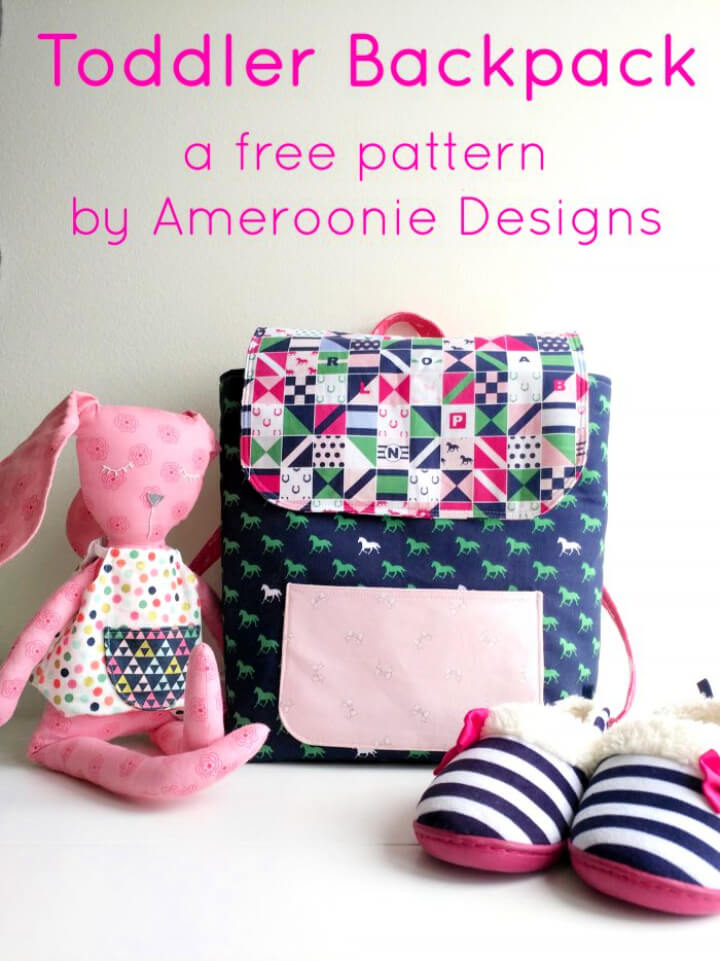 Look at this Adorable Toddler Mini Backpack Pattern, specially designed for your toddlers. This cute backpack can be used to put some toys and snacks for them in it so that they can enjoy it from time to time while being the little explorers. polkadotchair
24. Heart Backpack – Free Sewing Pattern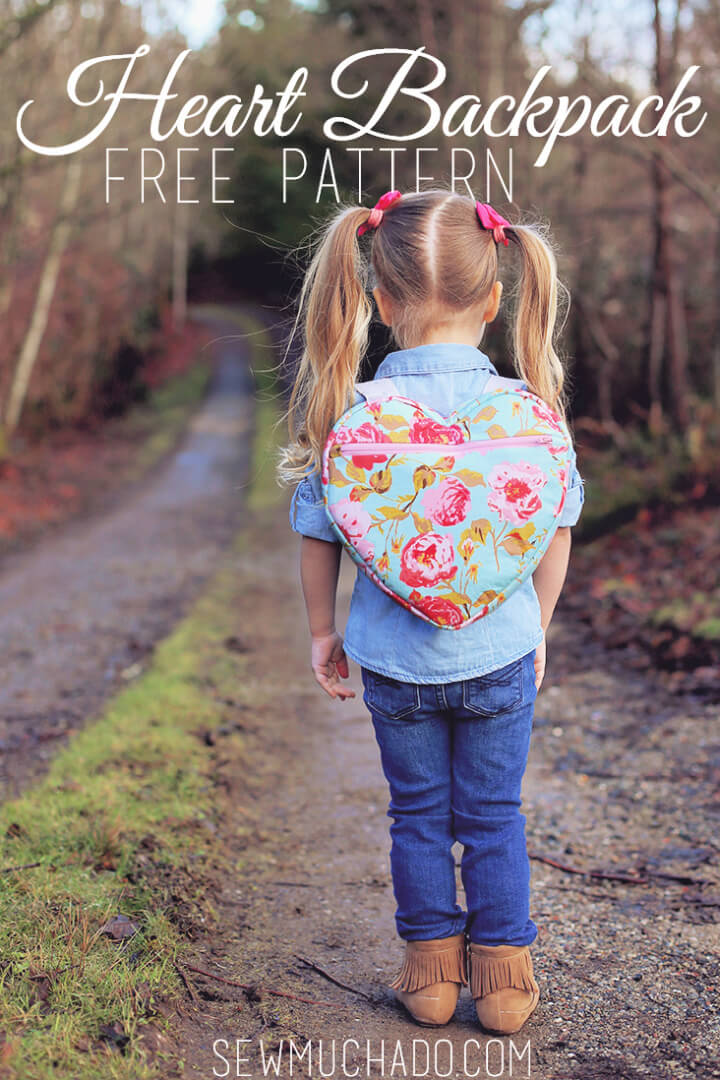 This heart-shaped backpack can be used as a way of showing your love to your little princesses! Check out the darling free sewing pattern that can be used to make such a heart Backpack simply at your home. sewmuchado
25. Easiest Backpack Ever Pattern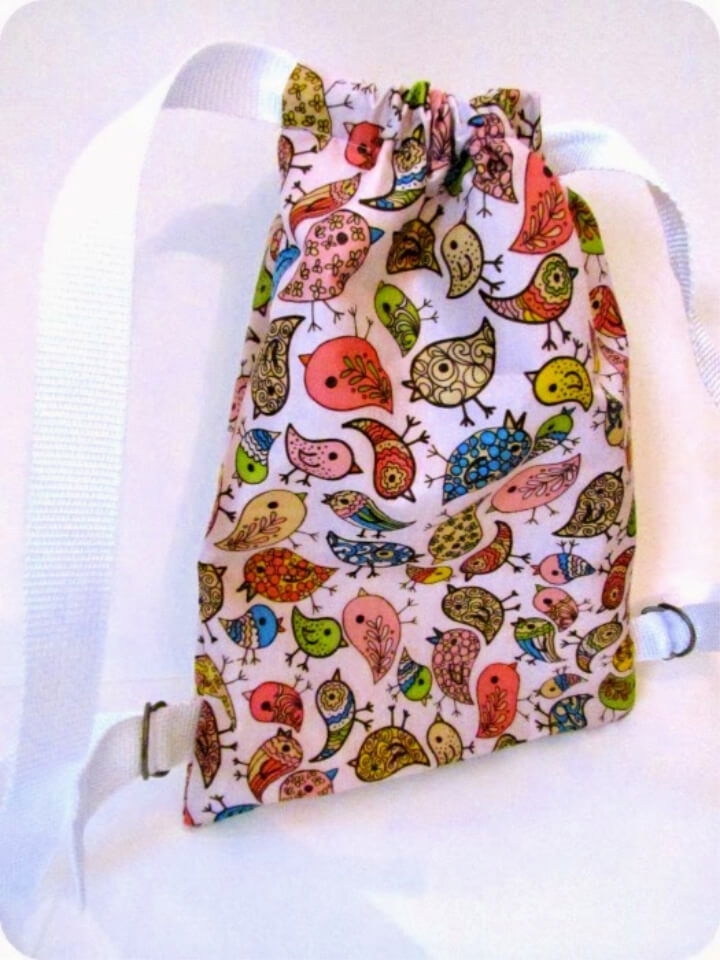 Get your hand son 5 meter of fabric, 1″ wide webbing, 4 D rings and ruler, fabric pen, scissors along with thread! This chirpy backpack pattern can be easily sewed using all these supplies! Hit the tutorial for step by step guide. etcetorize
26. Easy Peasy Drawstring Backpack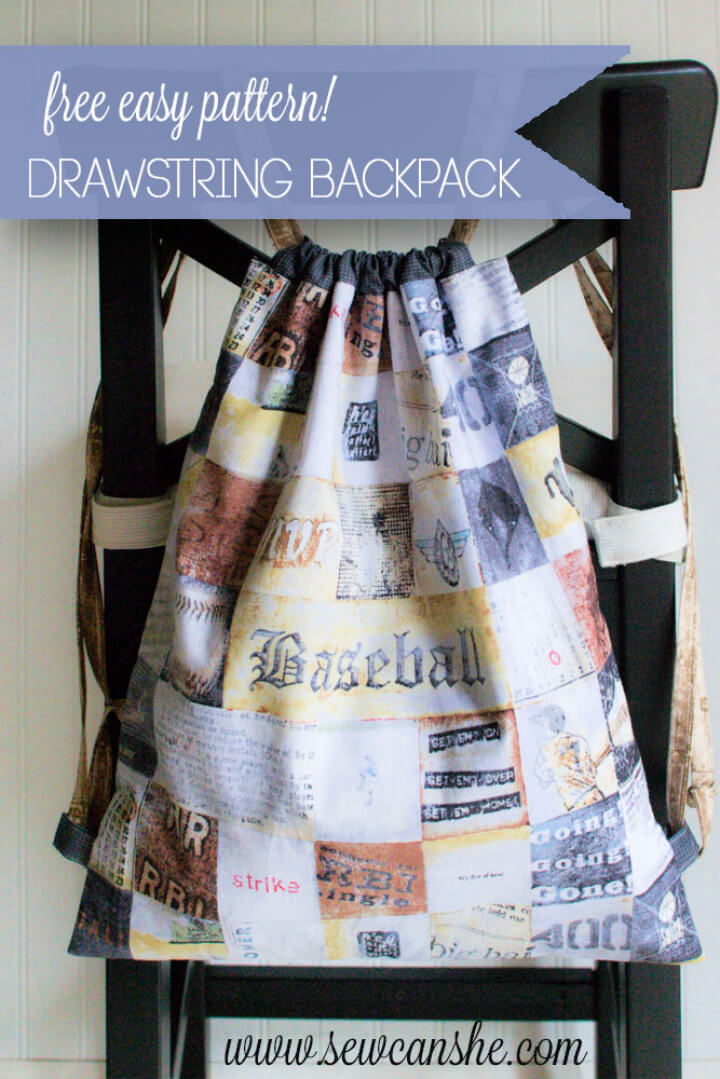 By using quilt weight cotton, make this easy peasy and drawstring backpack. Get your hands on coordinating fabrics and cut 2 exterior rectangles 17" x 15", 2 lining rectangles 17" x 15", 2 casing rectangles 3" x 14" and 3 strips for drawstrings. sewcanshe
Related Free Sewing Patterns:
Dress Sewing Patterns: Do you love to sew? Have you ever wanted to learn how to sew your own clothes? These easy dress sewing patterns for beginners are the perfect solution to download and print out.
Purse Patterns: These free purse patterns to sew are perfect for beginners who want to try to sew a purse of their own.
Blanket Sewing Patterns: Blanket Sewing Patterns: A list of free blanket sewing patterns that can be used for crafts, home decor, or to make your own blankets.
DIY Floor Pillows: Here are DIY floor pillows and cushions you can make to add a little more coziness to your home.
DIY No Sew Pillow: These No Sew pillow covers are the ultimate guide to save money, time and energy. You'll find simple step-by-step tutorials for different types of pillows on how to put them together and make them look nice.
Burp Cloth Pattern: Burp Cloths are a must-have. They are the number one thing to have while at your next baby shower or any other social event. This burp cloth pattern is easy to make and gives you a personal touch.
Diaper Bag Patterns: DIY diaper bags are perfect for mom's that want to sew their own diaper bag and make it unique. With a little sewing and a lot of creativity, you can be the envy of every mom out there.
Conclusion
Are you all set to start making some lovely additions to your bags? And also make your kids famous around the school for always coming up with new and inspiring backpack sewing patterns. We assure you must be thrilled to try any of these 25 free backpack patterns for sewing and already be hit around the school, neighbors, or in the family! Happy sewing, folks.