Learn how to make gloves with these 10 free glove sewing pattern including step by step instructions and printable glove pattern pdf. The royal women and queens are often seen wearing gloves. The gloves trend is popular too among women who love to see horse racing. Do you love wearing gloves too? Then sew your own stylish gloves at home with great ease using these 10 free glove sewing patterns sharing the top secrets about how to sew gloves like a pro. So many different designs are compiled here for sewing gloves, choose any according to taste and desire.
Along with free pattern templates, get here step-by-step sewing instructions, visual tutorials, and guides helping with easy glove sewing. From normal gloves to fingerless gloves to stylish flower embellished gloves, the list will delight you with many design variations. Furthermore, you will find the best sewing instructions to sew glove animals, which will be the next best handmade gifts for kids.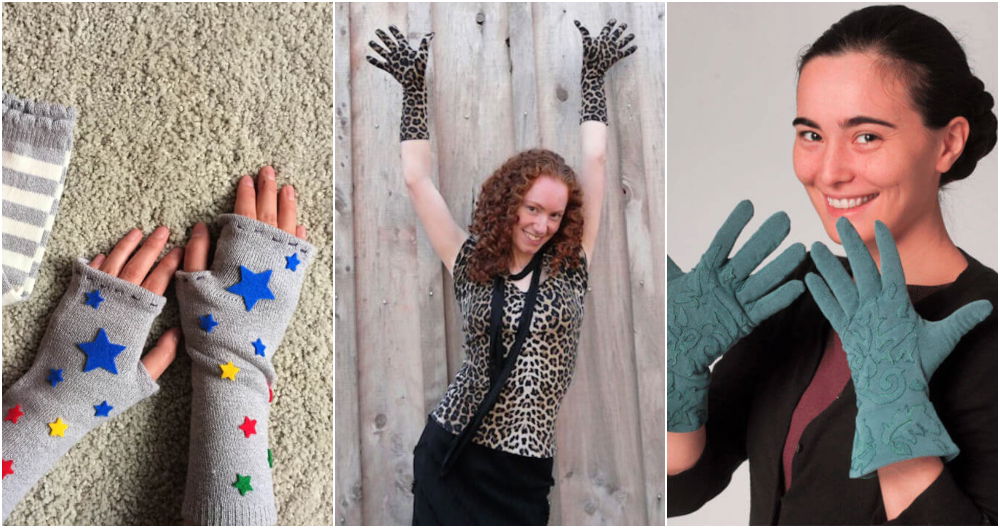 Free Glove Sewing Patterns
Whether you need stylish winter hand-warmers or you need to gain a bold fashion statement, these free printable glove patterns pdf will make a smart choice for both. Sewing gloves will be a great stash-busting project, too, upcycle your old t-shirts and any fabric items too to sew lovely gloves. For lightweight gloves, you should opt for lace gloves, which will be quick to sew.
1. Free Glove Sewing Pattern for Winter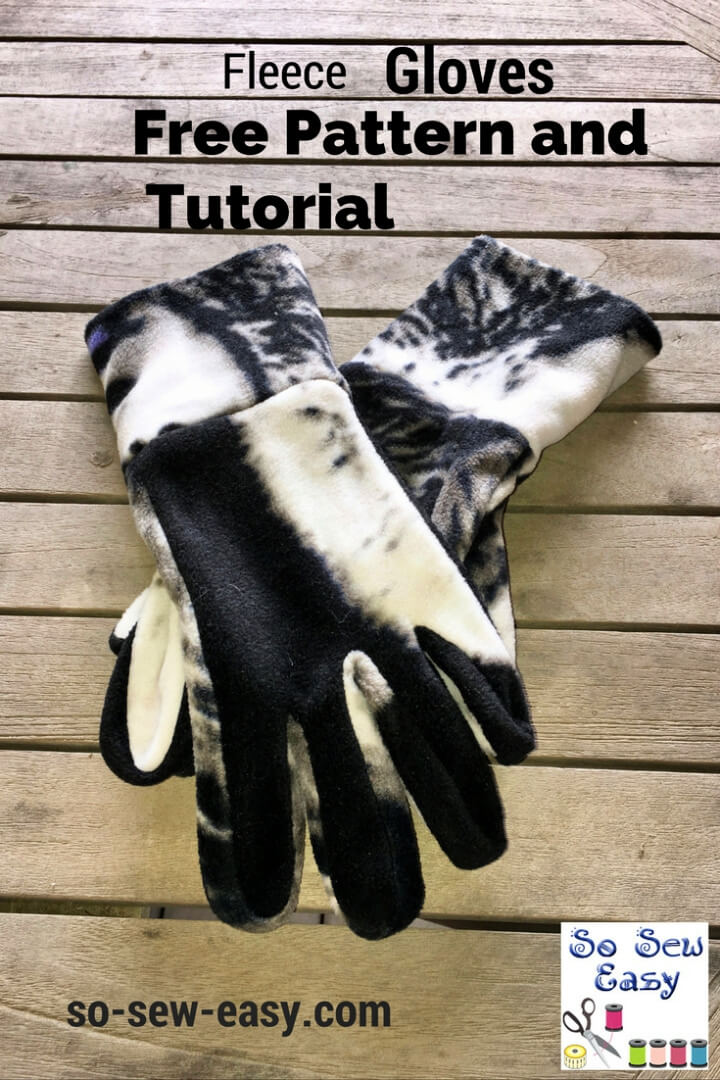 Keep your hands warm to do the tasks of the day comfortably this winter by wearing these gloves. Grab a gloves pattern layout and then make use of 1/2 yard of polar fleece to sew these gloves. Be around your sewing machine using the jersey needle size 10. Details here so sew easy
2. How to Make Gloves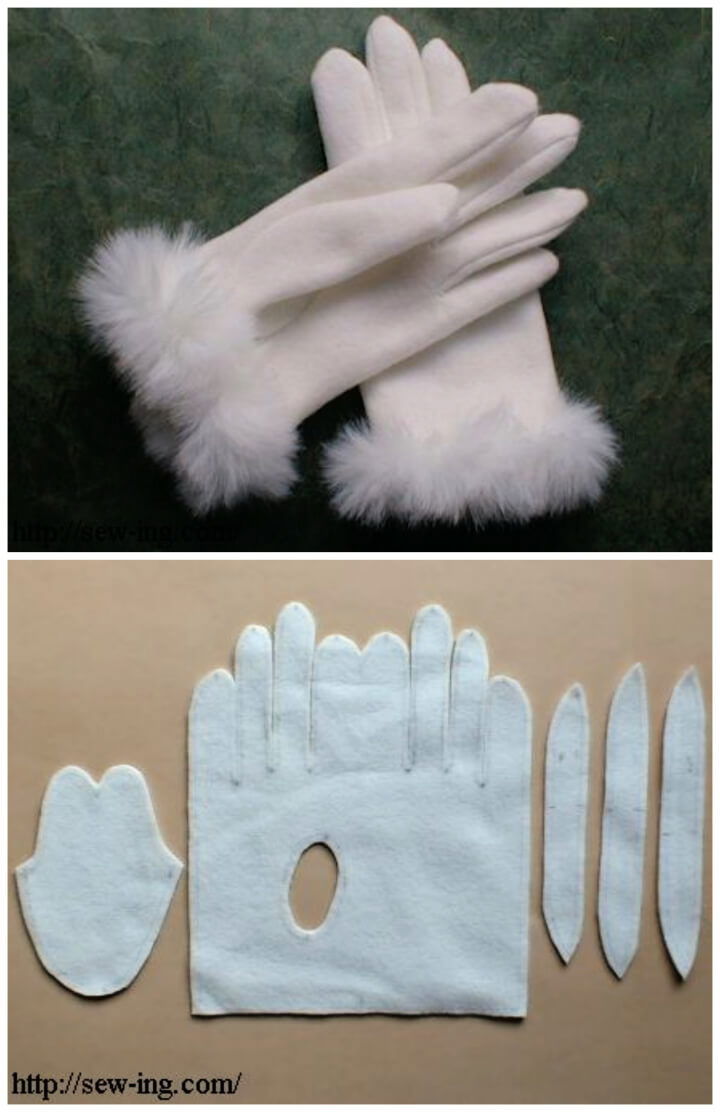 Print out your pattern on the paper to start making these lovely white gloves, it will be complete using only 30cm of fabric. I prefer knit, jersey wool and other fabric types of this kind. Sew the gloves using a 0.2-0.3cm seam allowance. The furry tape will also be required in this project. sew ing
3. How to Make Your Own Gloves
Recycle your old shirts too to make gorgeous gloves, will make precious winter warmers. Choose a design template and follow the cutting directions to cut the gloves out of the t-shirt sleeves cut from an old t-shirt. In this project, you finally get a sleeveless cheetah print shirt and matching gloves. iamsewcrazy
4. Easy Quick-sew Finger-less Gloves
Repurpose your old socks too to make instant beautiful fingerless gloves. The project demands to cut the front of the socks in such a way that your 4 fingers and thumb should come out ideally. Next, stitch the sides in place and adorn with your favorite felt stickers. Details here kiwico
5. Glove Sewing Pattern – Holiday Gift
Learn how to make gloves out of fabric! Satisfy your love for damask patterns by sewing these gloves, look great with the sewn-on damask pattern embellishment. The coolest gift to make at home for your family and friends. For a great finishing touch, topstitch all the seams. All style loving ladies will love to own these gloves. mccall
6. How to Sew Comfy Gloves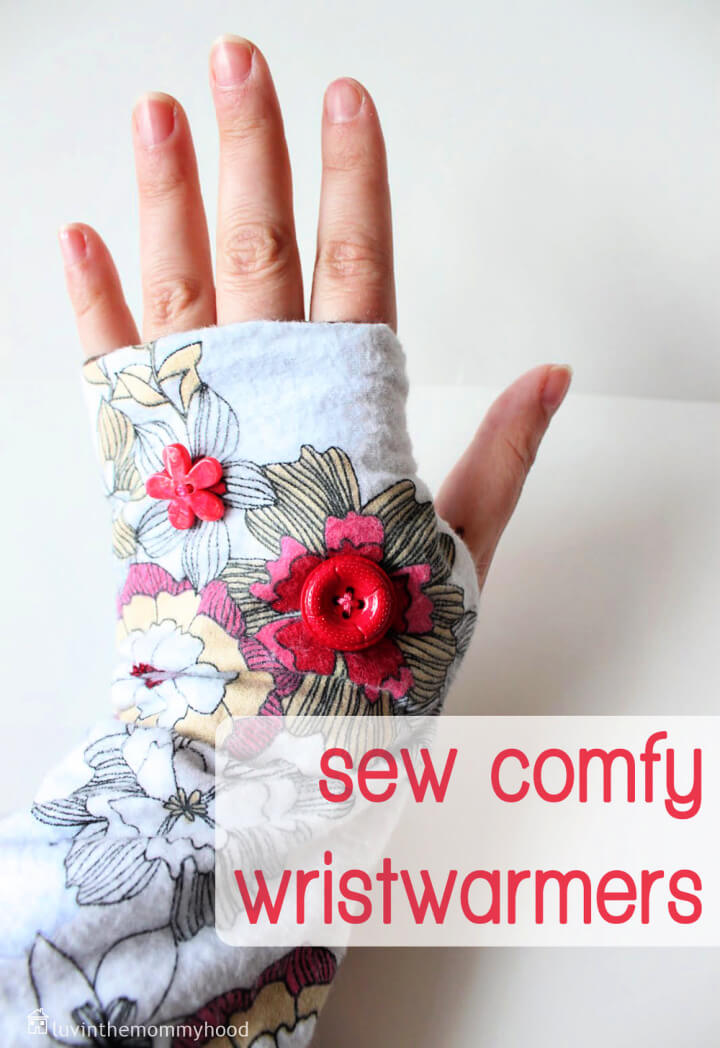 Use 22″ long and 12″ wide flannel fabric to sew the outer lining of these wrist warmers. Using fabric of the same size for inner glove lining, cut it out from an old t-shit. Go with 1/2″ seam allowance and sew these comfy wrist warmers, will keep your fingers free to do other tasks comfortably. They look great with floral print. veryshannon
7. No Sew Fingerless Gloves Pattern
Sew best fingerless gloves without using a sewing machine. Grab a pair of stretch gloves, adorn it up with a top wood flower embellishment, will double up the comfort too. Use fabric glue for adhesive demands and cut the tips down from the gloves to let the finger come out for a tight gripping around the objects. youbrewmytea
8. Glove Animals from Happy Gloves
Sorting out the most delightful handmade gifts to give to your kids? Then do make these glove animals from light gloves. You need cotton gloves in several different colors to make these fun gloves. It will be the best cuddle-me-up gift idea too for the kids. These Easter bunny animal gloves are a great inspiration. homesteadlady
9. Clothing Gloves Sewing Tutorial & Pattern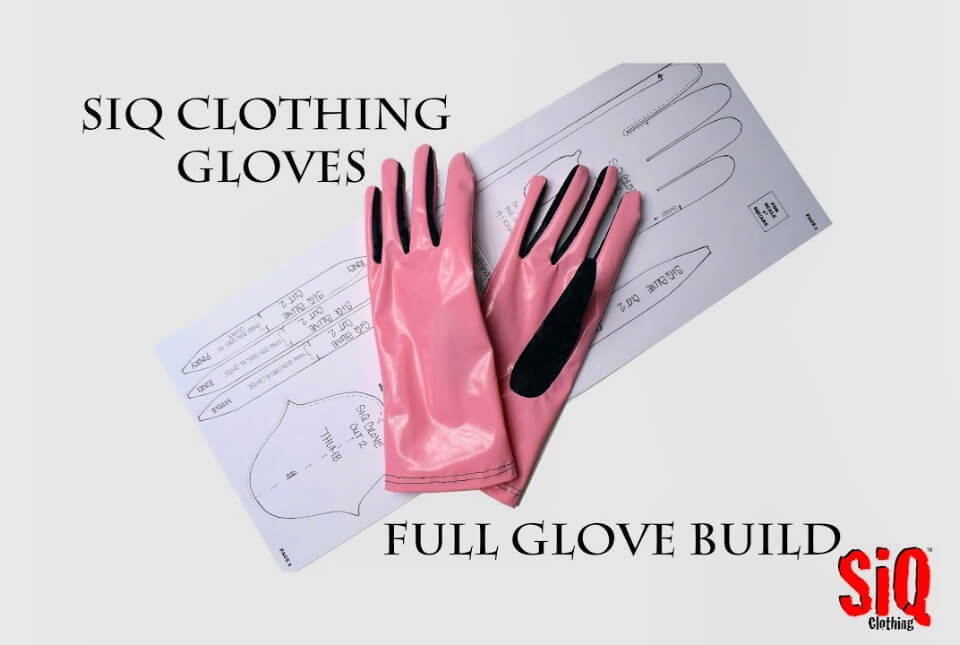 Get busy with a template and with a 2 or 4 ways stretch spandex fabric to sew these best clothing gloves. Do a smart work with the headpins to hold the pieces in place. The best stretchy type of gloves to sew at home. After cuttings, it will take only 10 minutes to sew these gloves. Video tutorial
10. DIY Fingerless Lace Gloves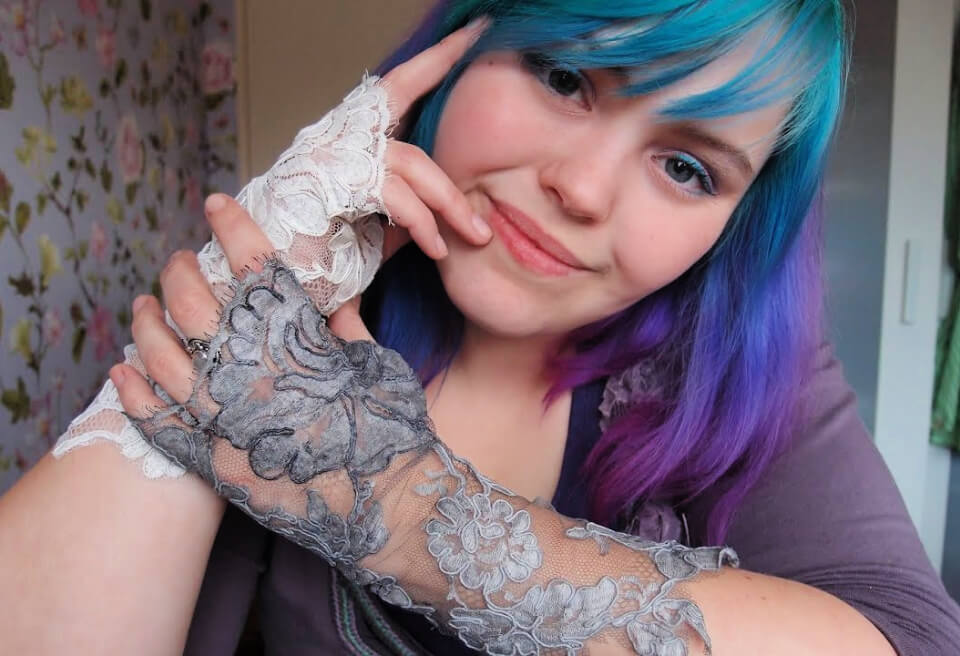 Grab paper pencil for dry tracing and to mark the measurements and lace to sew these fingerless gloves. They will jazz up your forearms with gorgeous lace prints. Follow the pattern guides to cut the pieces accordingly, making use of pins to hold them in place before sewing. Video tutorial
Related Free Sewing Patterns:
Robe Sewing Patterns: The bathrobe is the most popular and classic robe style. Find these free robe sewing patterns for women that will help you create your own bathrobe in your favorite style.
Cardigan Sewing Pattern: Learn how to sew a cardigan with these free cardigan sewing patterns for beginners. All patterns are available in sizes from baby to adult.
Maternity Sewing Patterns: Make your own maternity clothes, with our free maternity sewing patterns that will help you gain confidence in your sewing skills by making a maternity dress.
T-Shirt Sewing Patterns: Sew your own t-shirts! The printable t shirt sewing pattern will help you create your own fashion and save money.
Free Skirt Sewing Patterns: Sewing skirts can be both easy and fun. These free skirt patterns include a wide range of styles, from short to long, plain to embellished, and more.
Wrap Skirt Pattern: You can make a wrap skirt for yourself or for your daughter in just one evening. This free wrap skirt pattern includes instructions and diagrams to help you sew a skirt, and it's perfect for beginners.
Rag Doll Sewing Patterns: Making your own doll clothes is the best way to make something special for your little one. Find these free rag doll patterns to sew a doll cloth that is the perfect size for little ones.
Barbie Clothes Patterns: Sewing Barbie clothes is a great way to spend an afternoon. Find these free Barbie clothes patterns that you can easily sew.
Related Free Patterns:
Crochet Fingerless Gloves Pattern: Searching for a crochet pattern to make fingerless gloves? This list of crochet fingerless gloves pattern free will suit your needs. Pick your favorite gloves pattern and start crocheting today!
Crochet Gift Pattern: Crochet gifts are a fantastic way to brighten up someone's day or in some cases, their whole year. We've created this list of free crochet gift ideas to help you find the perfect project for your special friend, or family member.
DIY Lunch Bag: Sewing a lunch bag is a great sewing project for beginners. These free lunch bag pattern even include instructions to sew your own insulated lunch bag, so you can bring a healthy, homemade lunch with you to work or school.
Shopping Bag Pattern: Here are free shopping bag patterns to help you make reusable grocery bags. That you can use at the grocery store, farmers market, or any other place where you might need to use a bag.
Conclusion:
That's all for our list of free glove sewing patterns. We hope you found a free glove pattern or two that will work well for your next project. Remember to always measure twice before cutting, and good luck with your gloves!