Embrace your motherhood in a cool and stylish way with these 20 free maternity sewing patterns. The' to be mothers' do not need to worry a bit about their wardrobe when their baby bump is growing. No hassle of going to stores and no more getting nervous about the budget to settle down your maternity wardrobe. These totally fashionable and feasible maternity sewing patterns are going to help you just immense in this regard. You can sew up super pretty and cozy maternity clothes for yourself at home and save yourself a lot of time, money and energy too.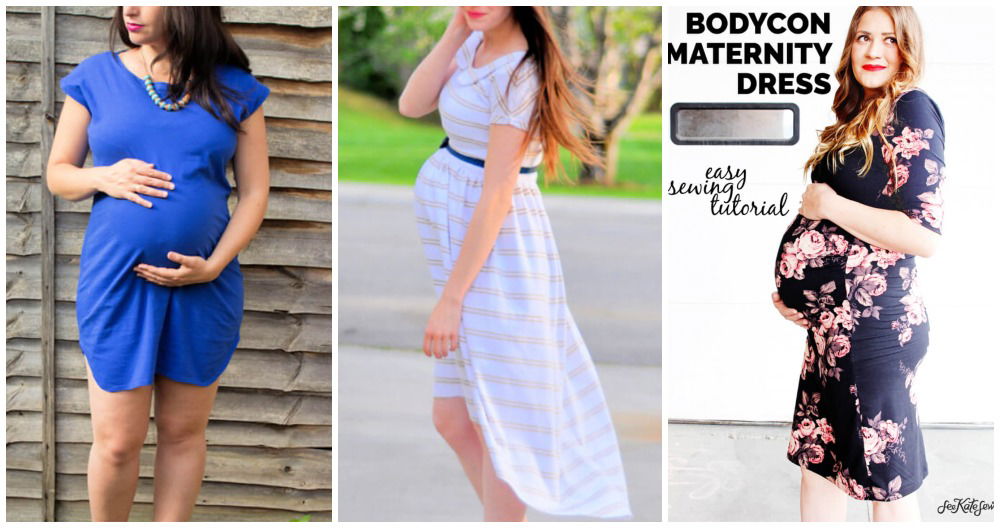 The best thing about these DIY maternity sewing patterns is that most of them hint at the remake of your old comfy clothes. So you are going to learn the maternity dress patterns of stretching your favorite t-shirt, dress and jeans to experience their warmth and comfort in your third trimester too. Along with the easy and fun sewing of these casual maternity clothes, you will also get some stylish maternity dress ideas. Whether you have to attend a party or go on a dinner date on valentine you can flaunt your baby bump all in style with these pretty handmade dresses and skirts.
How to Make a Maternity Dress: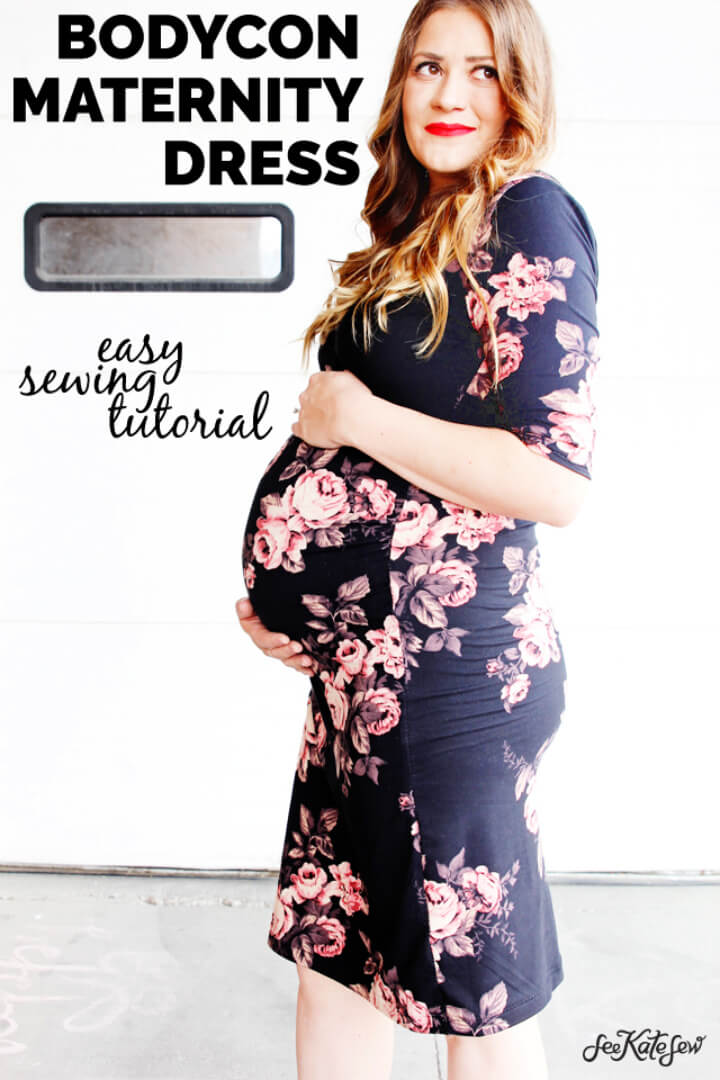 Look gorgeous and stylish even in the third trimester of your pregnancy with this gorgeous maternity dress. The floral print of the dress along with the body cone design looks just so catchy and fashionable to elegantly wear. Details here seekatesew
Beautiful DIY Maternity Dress: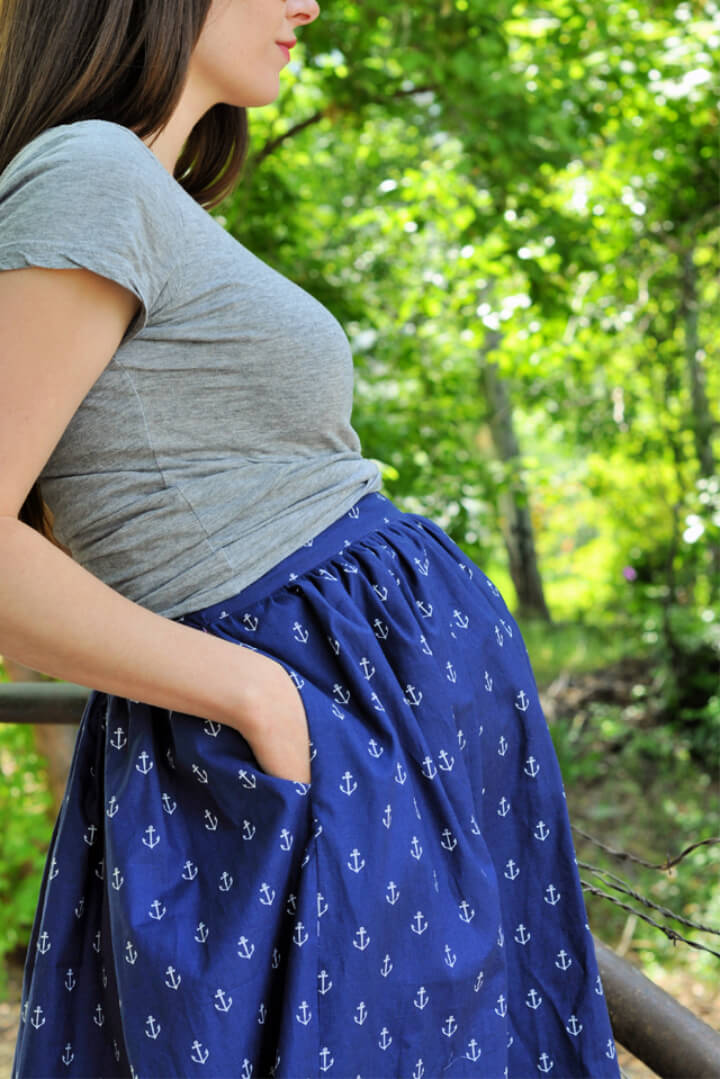 You can look all fashionable and beautiful even with your big baby bump and here is this perfect DIY maternity dress for you to look chic in. This line skirt with elastic would be super comfortable and so cute to adorn yourself in. Not only for yourself, but you can also sew up this maternity dress for the mothers to be around you. cottonandcurls
Wrap Skirt Pattern: Get this free wrap skirt pattern that comes with step by step PDF guide to learn how to sew a skirt for yourself.
Free Maternity Dress Sewing Pattern: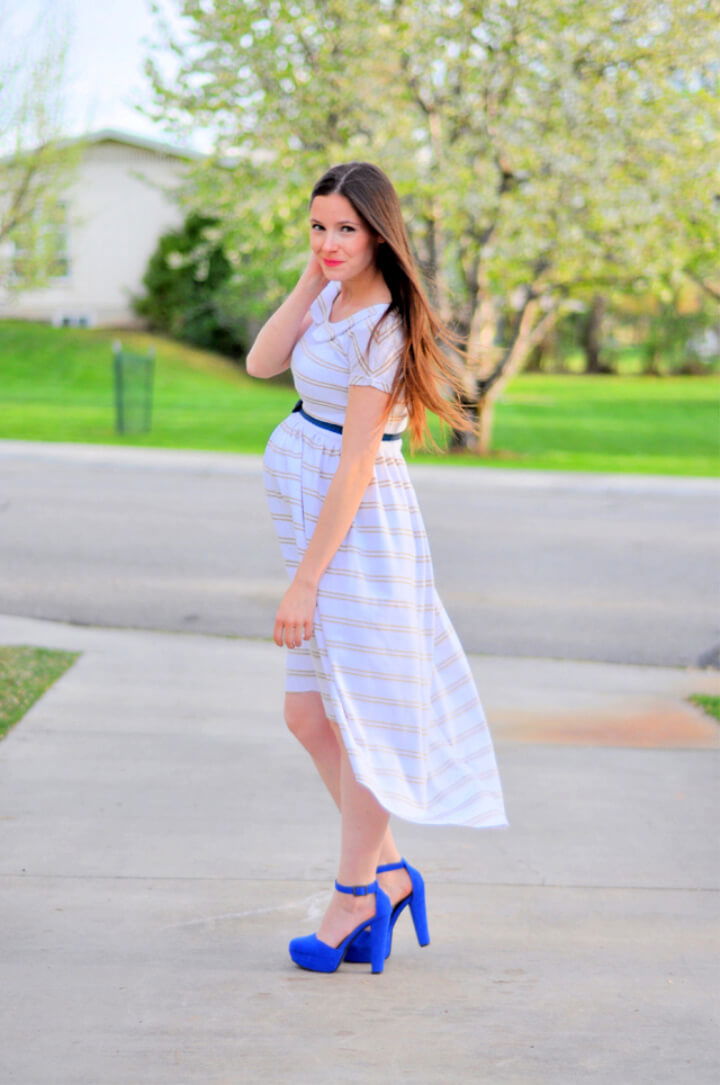 You can look all stylish and impressive for your gatherings and parties even in your pregnancy with some chic and cool maternity dresses in your wardrobe. This simple and cute dress is made out of the knit fabric and adorned with a blue belt and blue shoes to look just so hot and stylish. Details here diymaternity
Trapeze Dress Pattern: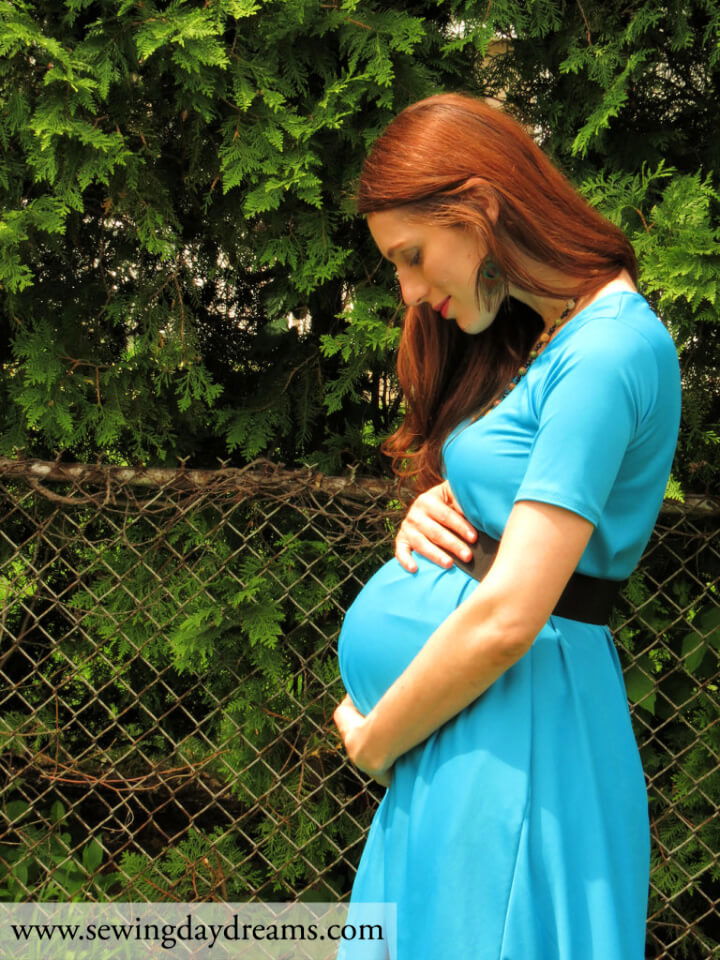 You can enjoy the summers in all style and fashion with your baby bump when you have this gorgeous trapeze dress to flaunt around. The gorgeous blue dress with a black waist belt is perfect to make you look glam and feel super comfy and breezy. Learn the details of the dress here sewingdaydreams
Make Mommy Happy 30 Minute Dress: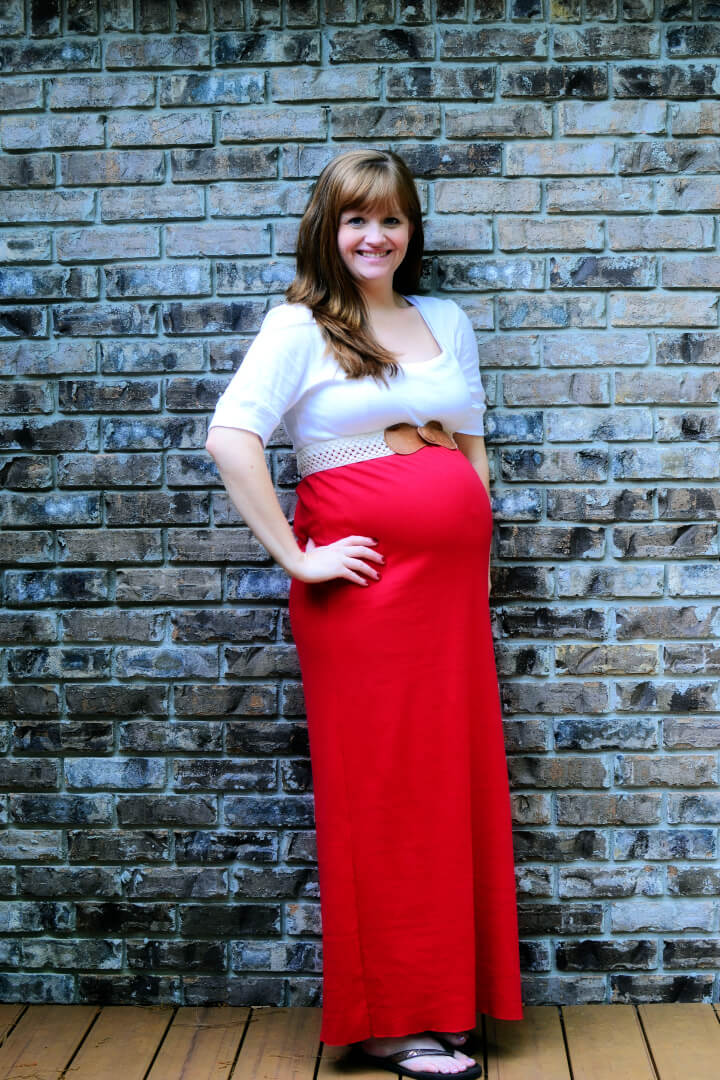 The would-be mothers need to feel all comfortable and warm during the cold weather and this gorgeous 30-minute dress would surely do that for them. The best thing about this dress is that is has been made out of an old shirt being attached to a long skirt. A cute lace has been used over the joint for the perfectly stylish look. Details here keepsmeinstitches
DIY The Back Tie Maternity Tunic: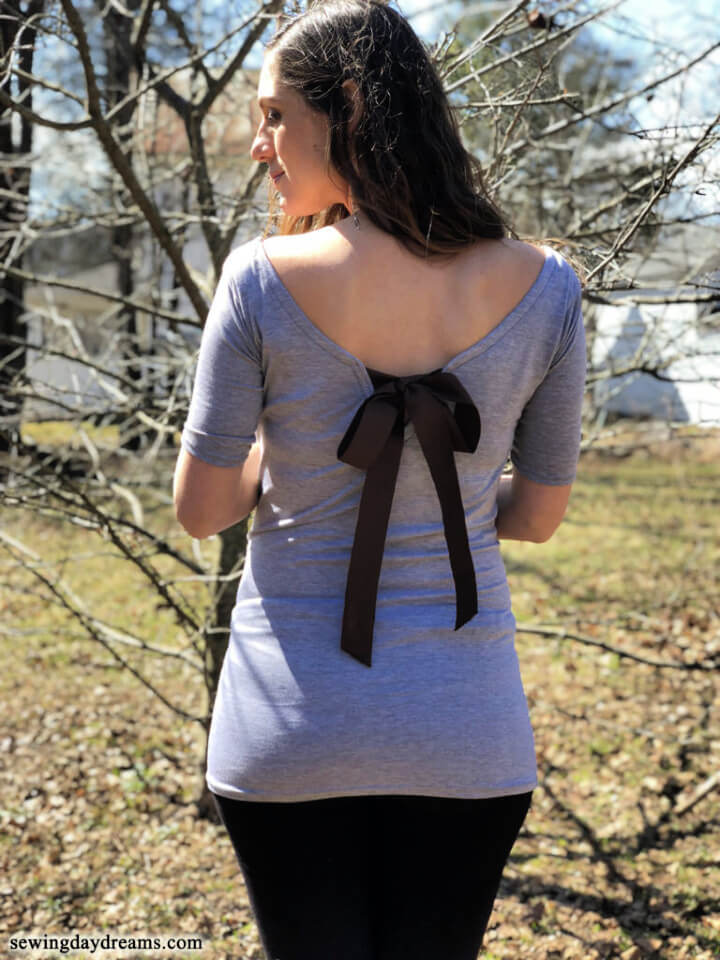 You do not have to lose your iota for the style and fashion when you are experiencing the perks of motherhood. So make this simple and stylish back tie maternity tunic to flaunt your diva side with your baby bump. Just get simple jersey fabric to sew your tunic and a dark-colored tie at the back. Details here sewingdaydreams
DIY Nursing Cover in 7 Simple Steps: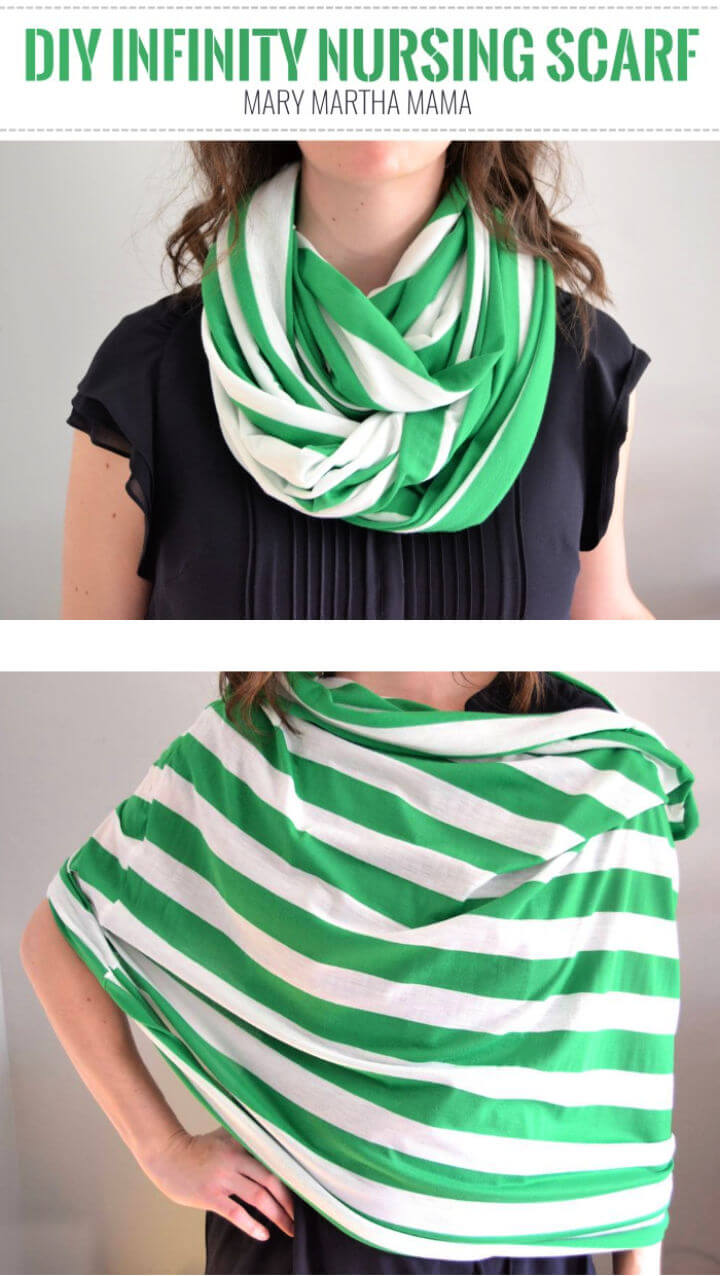 Looking for a nice gift idea for the friend who is going to be a mother soon? This DIY nursing cover is the best and the most beneficial thing you can make and use as the perfect gift. The nursing cover is super easy to make with simple 7 sewing steps and here are the details. marymarthamama
Easy Maternity Shorts for the Summer: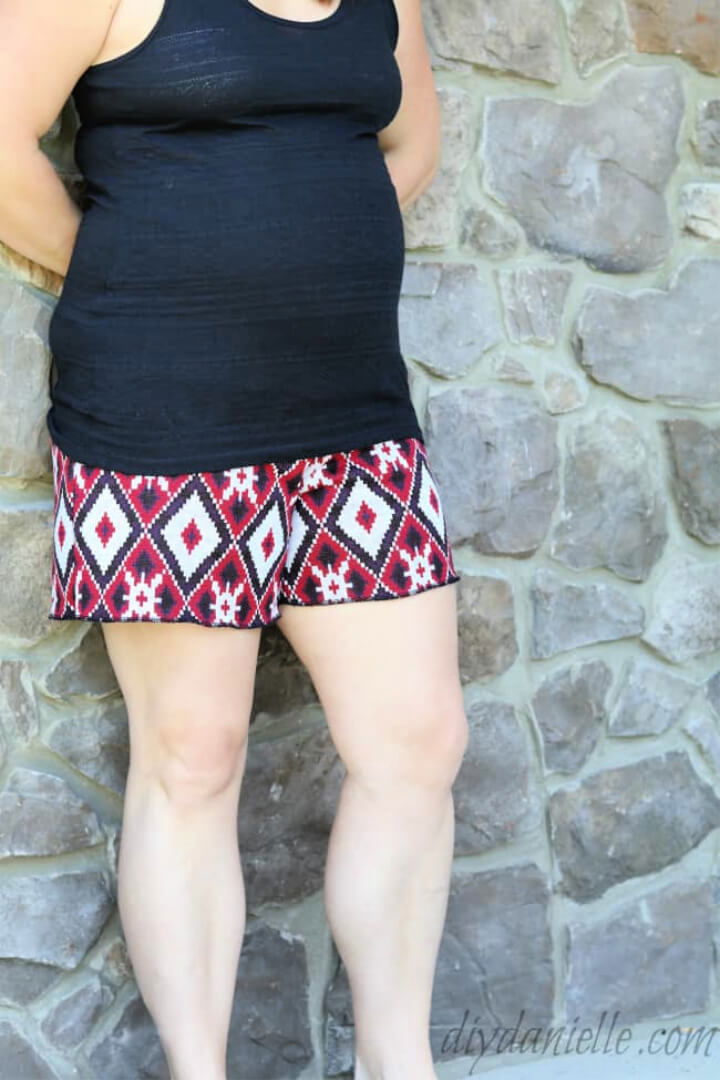 Do not let your pregnancy make you get rid of your stylish side as you can enjoy all your favorite dresses in your trimester too. Also, you can perfectly enjoy wearing comfy and cool shorts too and here are these maternity shorts. Get your favorite fabric in your favorite print and get it all started here diydanielle
Semi-homemade Maternity Shirt: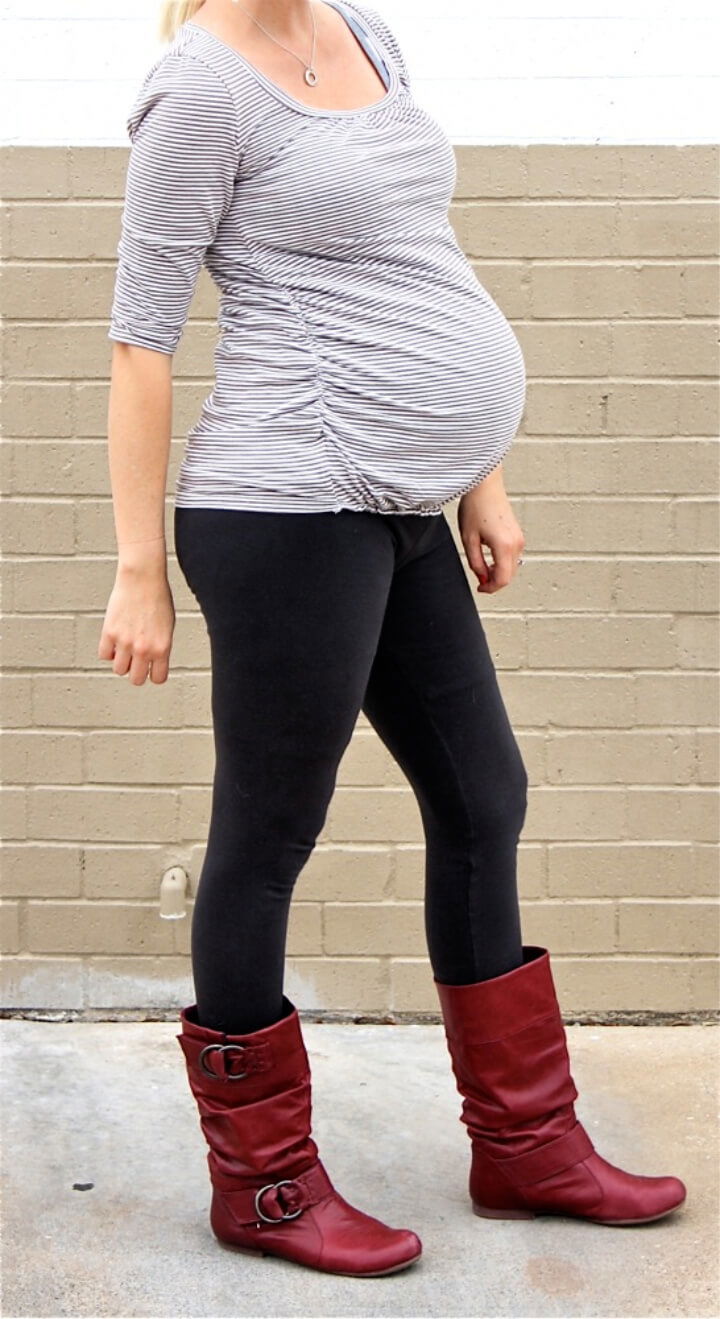 Here is a gorgeous and super stylish t-shirt that you can make and look so cool in your pregnancy days. The reason why this shirt is called a semi-homemade maternity shirt is that its flared bottom has been fixed with elastic and turning it into a pretty ruching shirt. Learn to do this fixing here madeeveryday
Nursing and Maternity Maxi Dress – Free Pattern: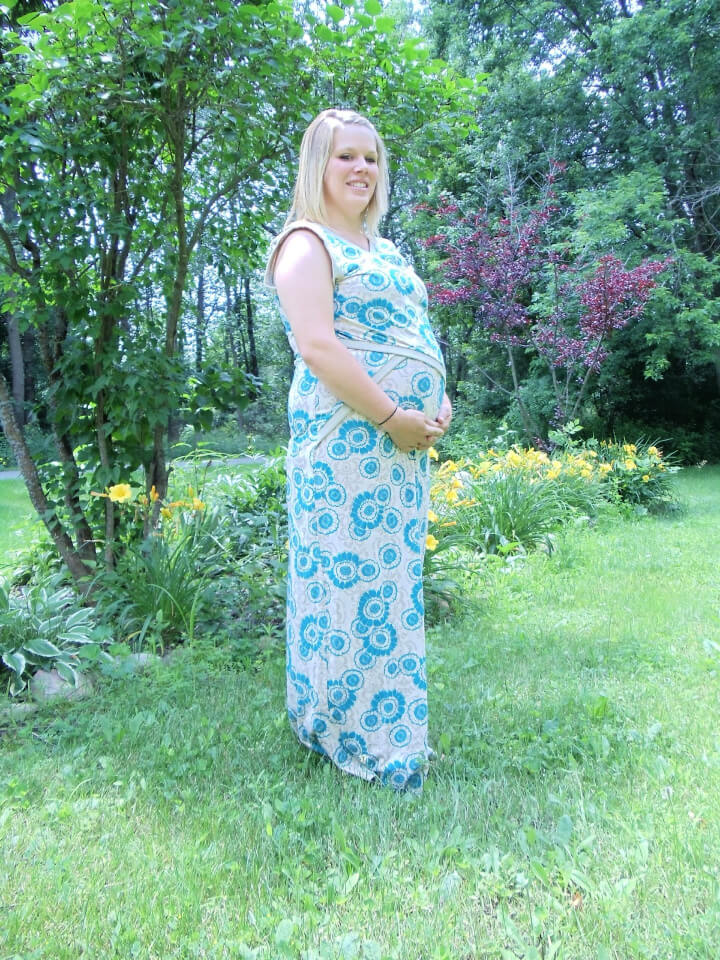 Being mommy is a real deal in this hectic world so make this maxi dress that is stylish and totally comfy. The nursing and the maternity dress is just the best combination for the mothers to be. You can make for yourself or for the mothers to be as the perfect baby shower gift. Tutorial here doodahkids
Men's Tee Into a Stripe Top: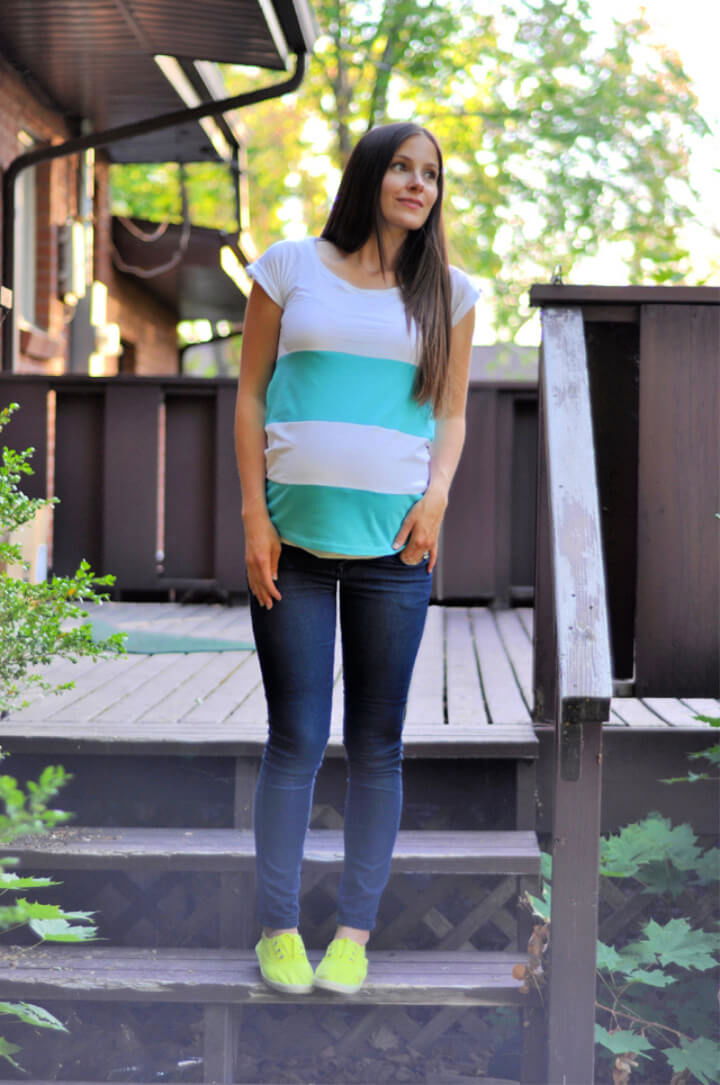 Men's tee shirts are best to wear in your pregnancy days as they perfectly fit you and cover you so nicely. To make those plain and boring shirts look super cute and fun you give them some makeover. Here is this simple tee turned into a cute top with a stripe pattern on it. Details here cottonandcurls
Reversible Paper Bag Maternity Skirt: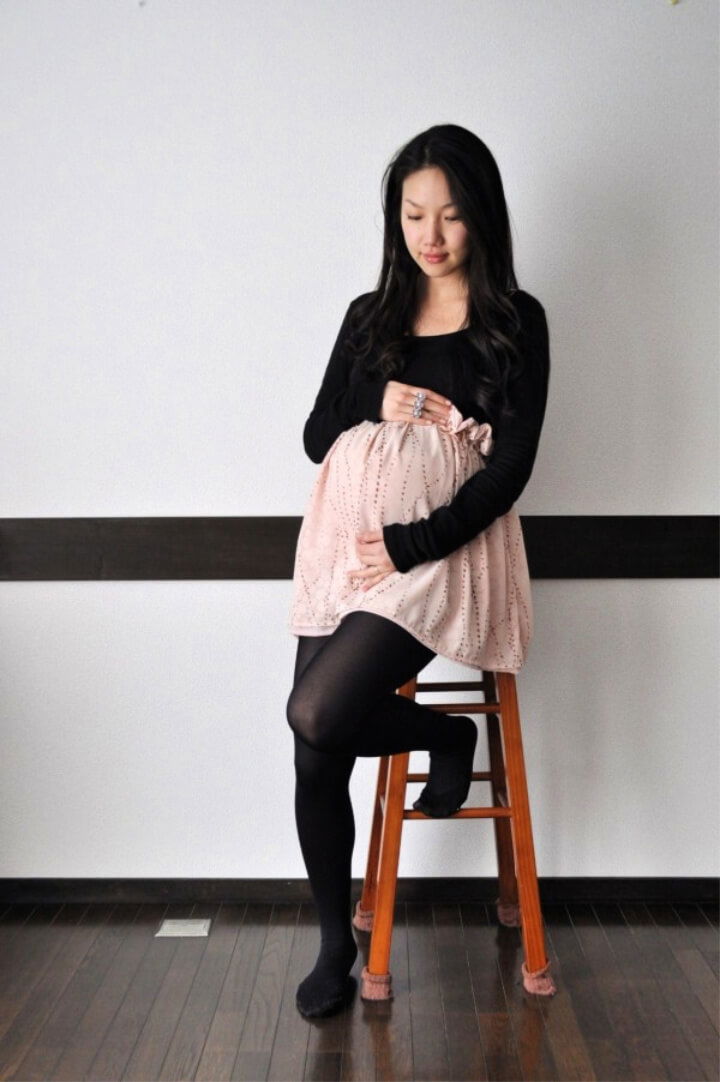 You can enjoy being all stylish like a diva and a fashion pro even in your maternity period with some smart dress ideas. This reversible paper bag styled maternity skirt would be an interesting piece to choose from your pregnancy wardrobe for sure. Get the complete details here diymaternity
Make Your Own Maternity Jeans: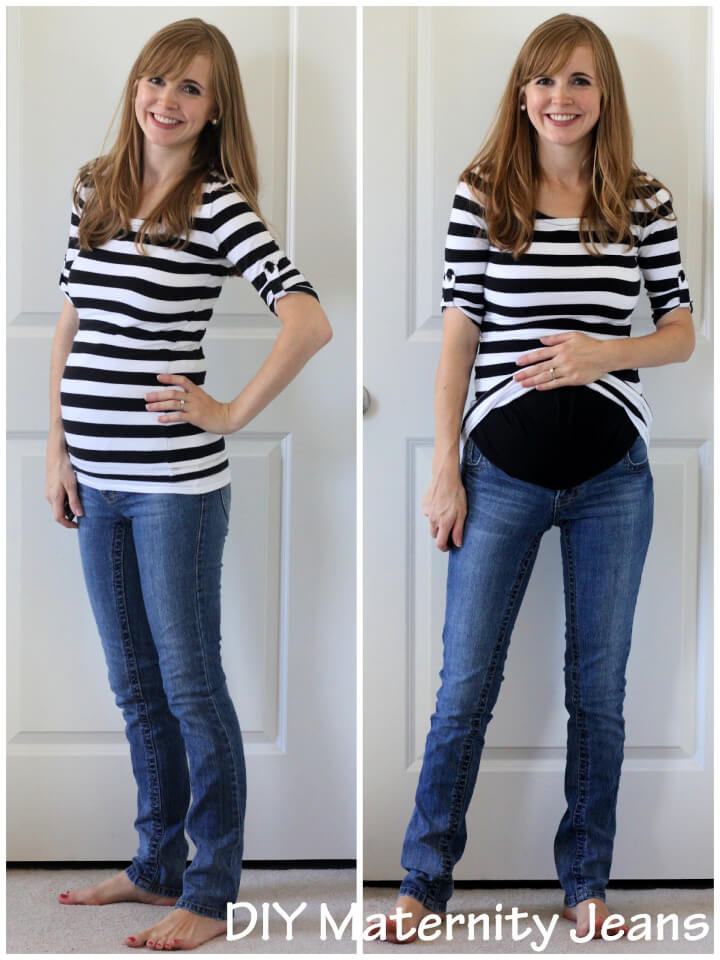 Jeans are our favorite and we miss them wearing during our pregnancy. But not more missing as here we have brought to you these maternity jeans to enjoy your favorite jeans to the fullest. To make it wide and fit you need to add some fabric and that can be your stretchy shirt or the top. Rest of the details here everyday-reading
Sew a Maternity Wardrobe: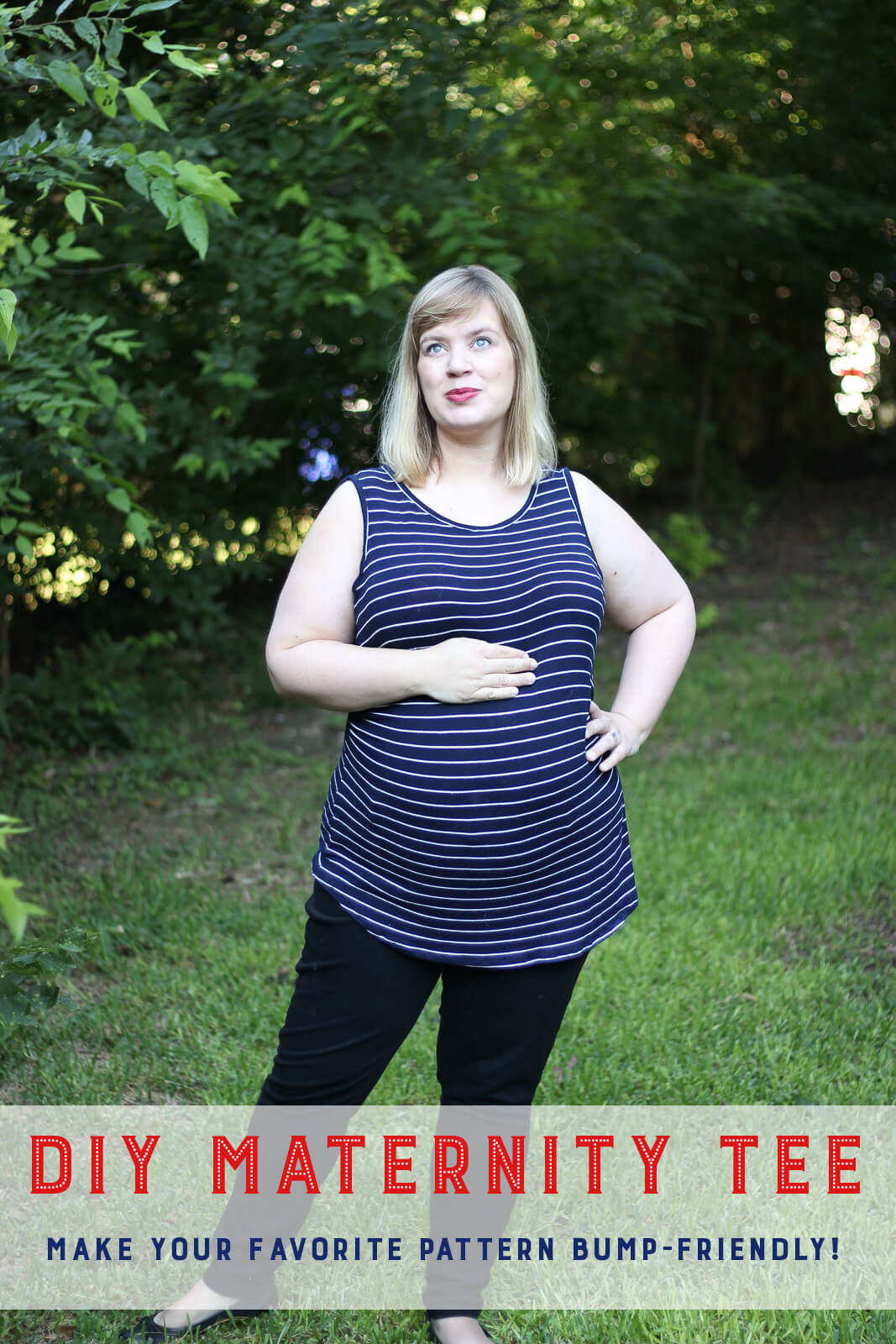 Flaunt your baby bump in style with some handmade dresses just like this super cute and super comfy maternity t-shirt. What would be more relaxing than being able to wear our favorite casual t-shirts with that big baby bump too? So get the details of this pretty t-shirt here to sew one at home. weallsew
Make a Simple Maternity T-Shirt Dress: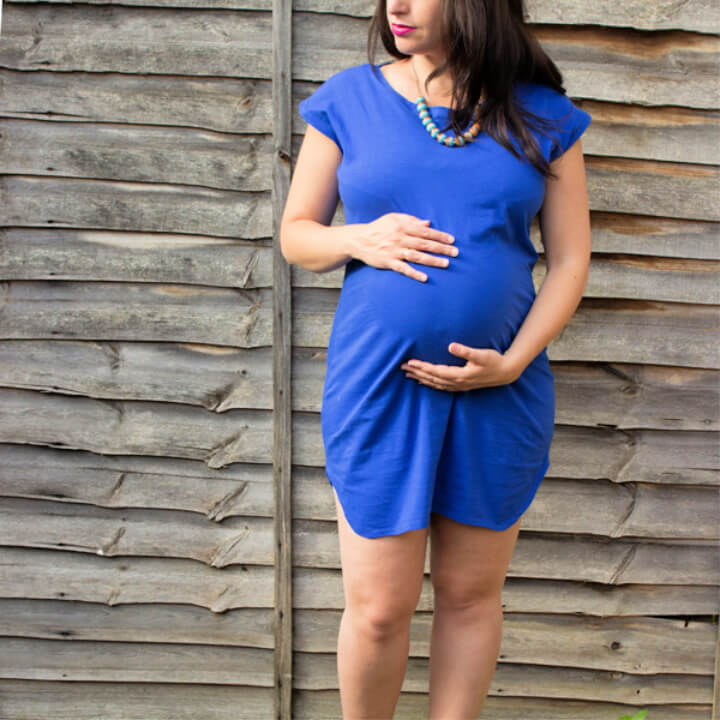 Enjoy the comfiness of a t-shirt and the style of a dress with this simple maternity t-shirt dress to be a part of your pregnancy wardrobe. The dress is so gorgeous to flaunt over your dinners and the parties with a lovely piece of necklace. You can easily sew it up at home with some jersey fabric and here are the details. tutsplus
Maternity Hospital Gown Pattern: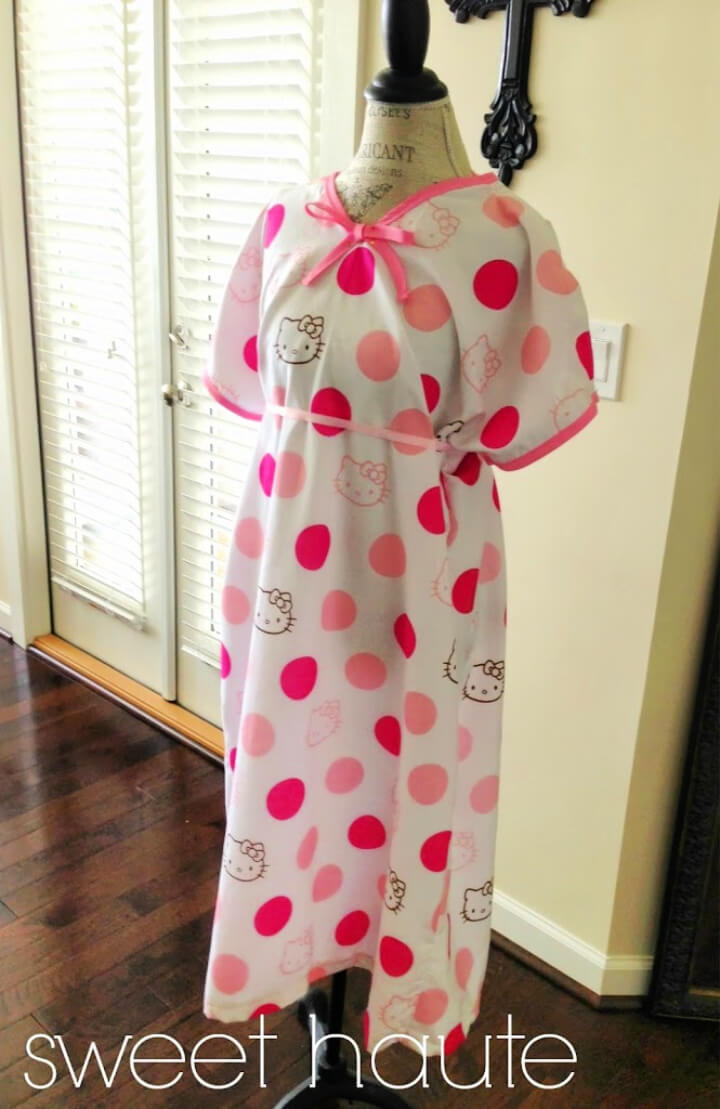 Enjoy your maternity experience in complete style and fashion till the time you enter a hospital. Here is how you can flaunt your style in the hospital too when you have this maternity hospital gown ready. The dotted fabric really makes the gown look just so perfect and adorable. Tutorial here sweethaute
Maternity Pants from any Used Pants: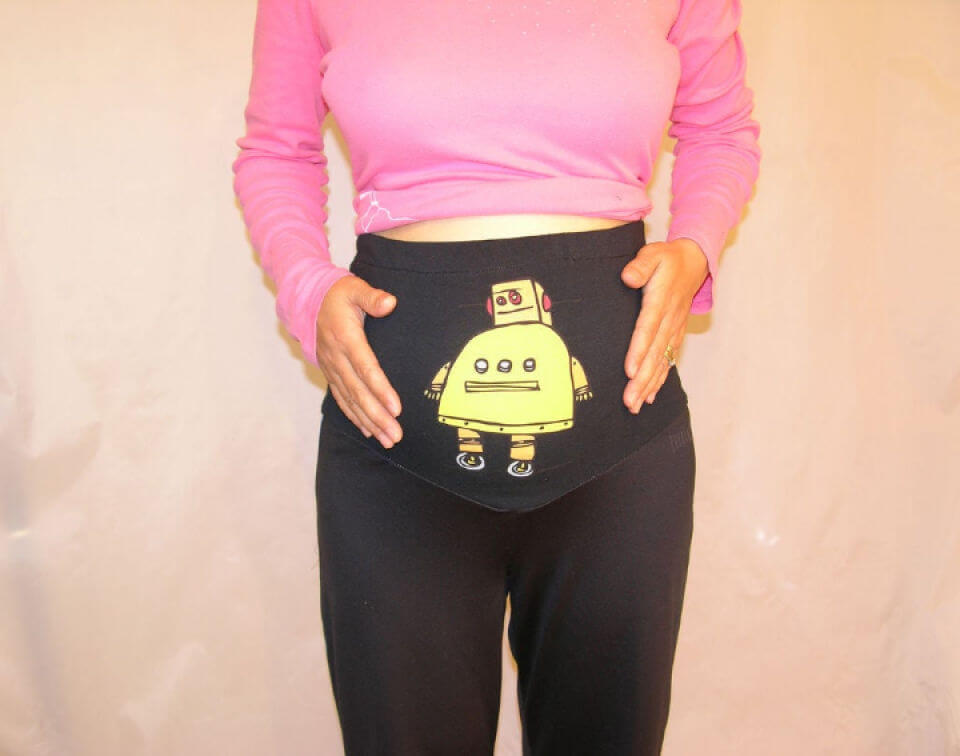 Buying new jeans for the maternity period is not a wise decision as you can easily sew one at home. Just get an old pair of pants and get it fit to your baby bump. With some added fabric to the waist. You can choose any of your favorite pants and the stretchy fabric to use for its waist enhancement. instructables
Make Your Own Maternity Maxi Skirt: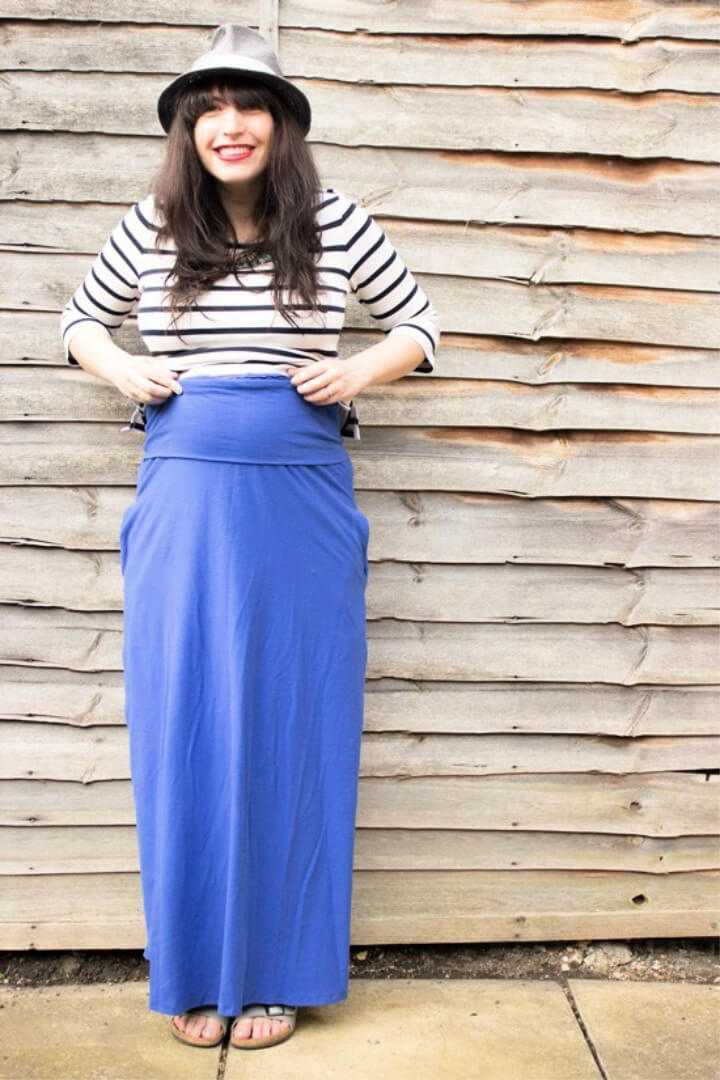 You can enjoy your favorite maxi fashion even during your pregnancy too and here is how you can make one. This pretty maternity maxi skirt is the perfect summer fashion for the mother to be. All you need to do is just add some stretchy waistband above your maxi and it's done. Learn it here randomlyhappy
DIY Maternity Circle Skirt: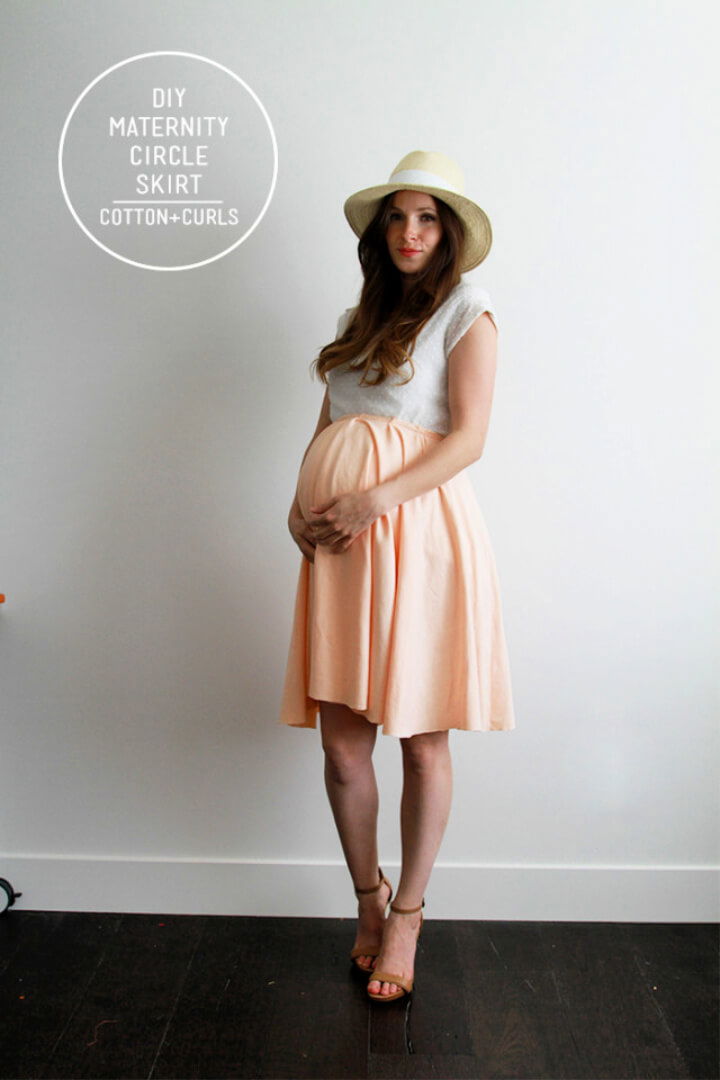 You can rock your maternity closet with things like this adorable maternity circle skirt. This half circle skirt is so catchy and cool and would make you look so pretty wearing it. It can be paired up with any of your peplum and top or even a plain t-shirt. Details here cottonandcurls