Get 50 easy dress sewing patterns with free step by step instructions for beginners, including PDF printable pattern for women and kids. Dress sewing patterns can be a great way to jumpstart your fashion design experience. Whether you're an experienced seamstress or just starting out, these easy dress patterns are perfect for any level. From classic A-line dresses to full skirted styles, you'll find the free dress patterns for women that you're looking for. Plus, all these free dress sewing patterns come in printable PDF form, so you can get started right away. Get ready to show off your creations with these 50 easy dress sewing patterns with free printables PDF!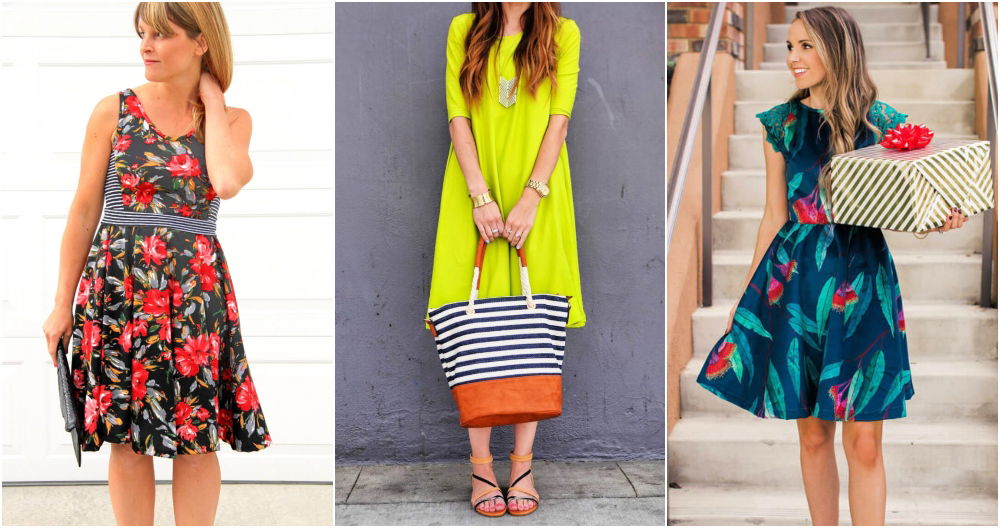 Free Dress Patterns for Beginners to Sew
If you have been falling in love with sewing your own dresses and making your own style statement out of your wardrobe, you are so in for a treat! We have rounded up below these lovely and gorgeous 50 FREE dress sewing patterns that can totally make your world way better and more exciting. You can find detailed free dress patterns, step by step sewing instructions with illustrations on sewing dresses for every occasion or season. Be it a birthday, anniversary, holiday, your kid's special events, or any other day of the year, look no further. We have these lovely dress sewing patterns bound to elevate your personality and spruce up your wardrobe!
After exploring through these patterns, we bet you will find that sewing dresses have never been easier and fun at the same time. With our free dress patterns for beginners at your disposal, you would never want to spend any money on expensive branded stores or malls. Whatever you want to make for yourself or your little girls, like elegant and classy tea dresses! Maxis, strapless dress, midi dress, babydoll dress, you name it, and we have got it all here! So, gather around your sewing notions, your favorite inspirations, and your fabric pieces, and let's get to some classic sewing.
1. Pleated Flutter Sleeve Dress – Free Pattern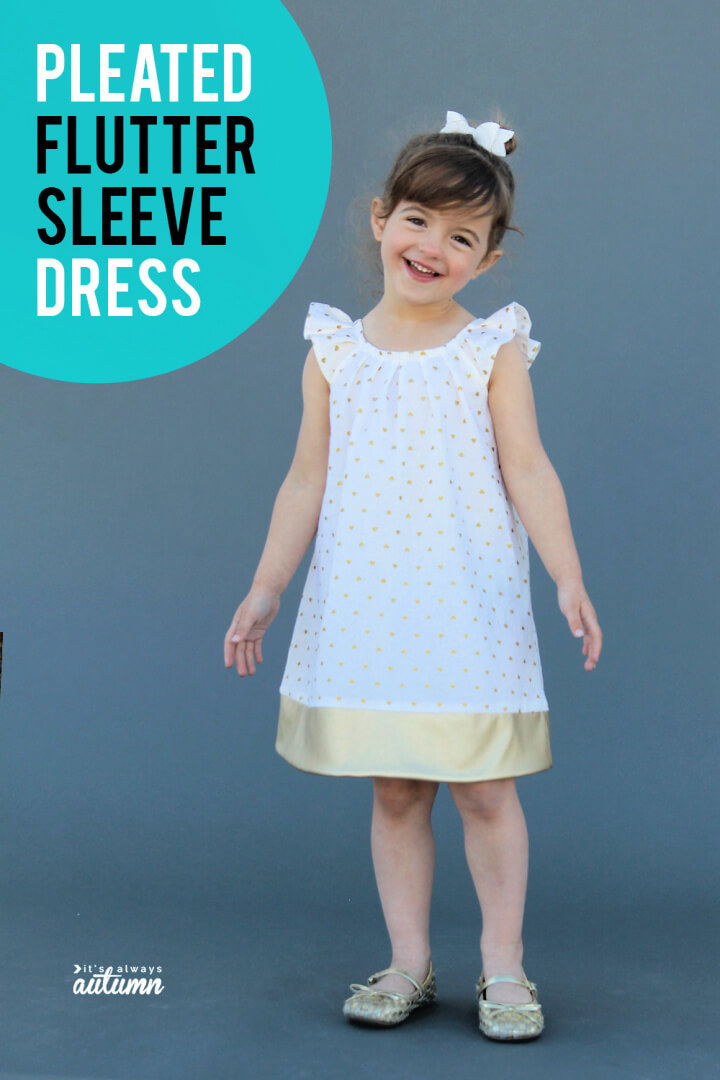 Autumn is all about fancy colorful clothes, especially for kids. Girls in their nice floral outfits and some lacework dress always look presentable and fresh. With this easy free Pleated Flutter Sleeve Dress pattern, now you can get one for your daughter as well. itsalwaysautumn
2. Ten Year Anniversary Lace Maxi Dress Pattern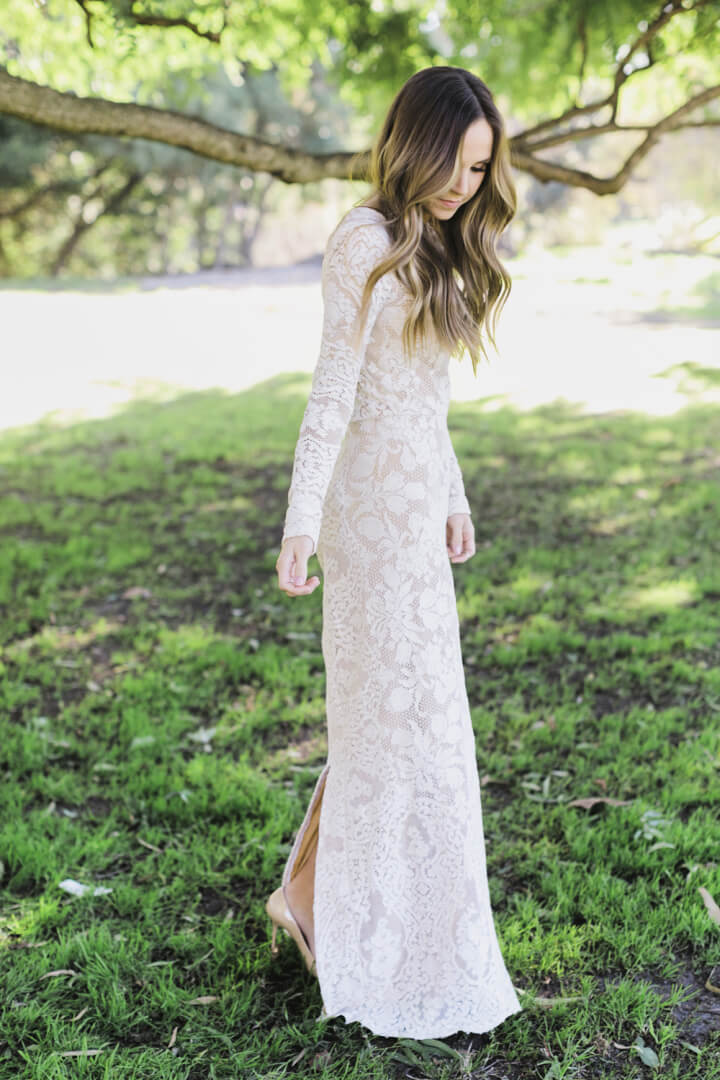 Anniversaries are something that carries a huge sentiment, a bond. If you are someone who is going to have a ten year anniversary very soon, then this Maxi lase pattern dress is a perfect party option for you. merricksart
3. Free Elaeis Shirt Sewing Pattern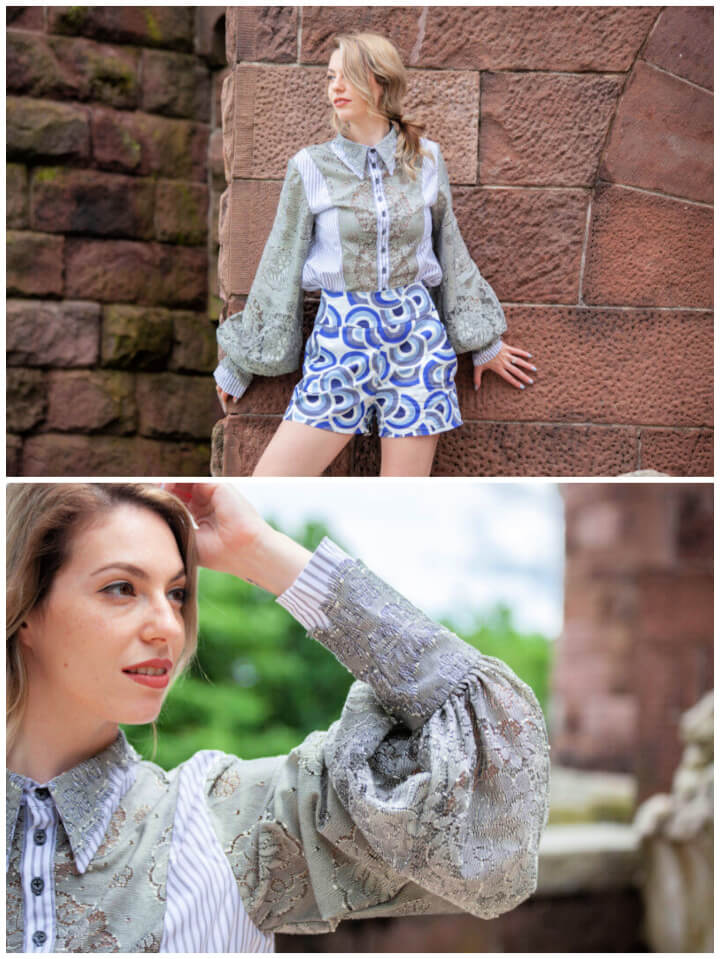 If you are the kind of person who likes to experiment with her daily outfit, then this Elaeis Shirt Sewing Pattern is for you. Either you are fond of old bohemian styled sewing technique or pre-colonization fashion. This dress is sure to make a statement. moodfabrics
4. The Perfect Summer Swing Dress Pattern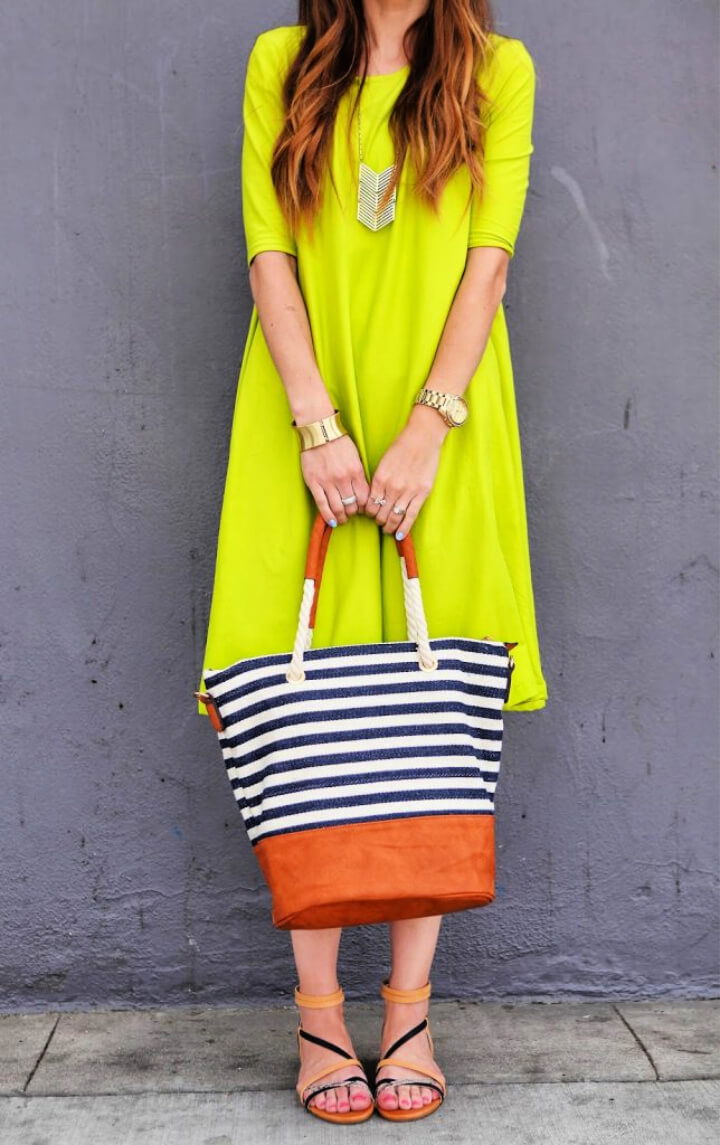 Kick-off this summer with cool vibrant color clothes, like the one here. This swing dress in its perfect pattern will surely make some heads turn, and some nice comments. Perfect to pair with nice sandals and a handbag to complete the look. merricksart
5. Color Blocked Faux Leather Dress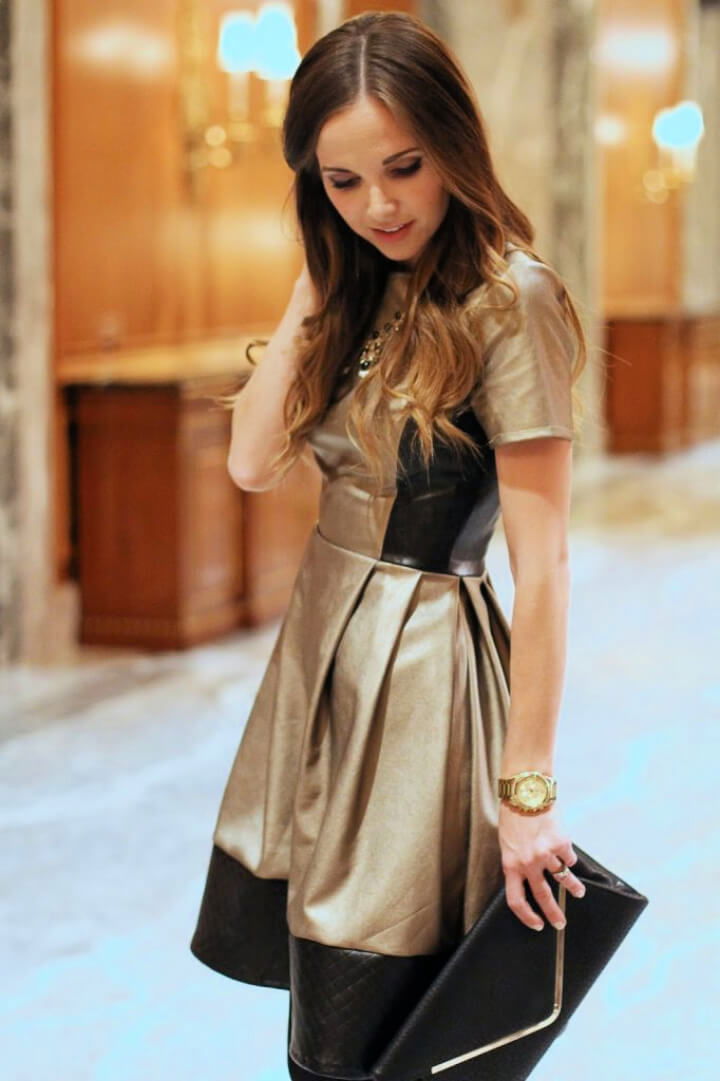 Dinner parties are always with some fancy attire. Attendees make sure to dress in their best possible outfit. How about a color-blocked faux leather dress in gold and black. Pair it with a nice Jewelry and a clutch to complete the look merricksart
6. Sewing Pillowcase Dresses and Tops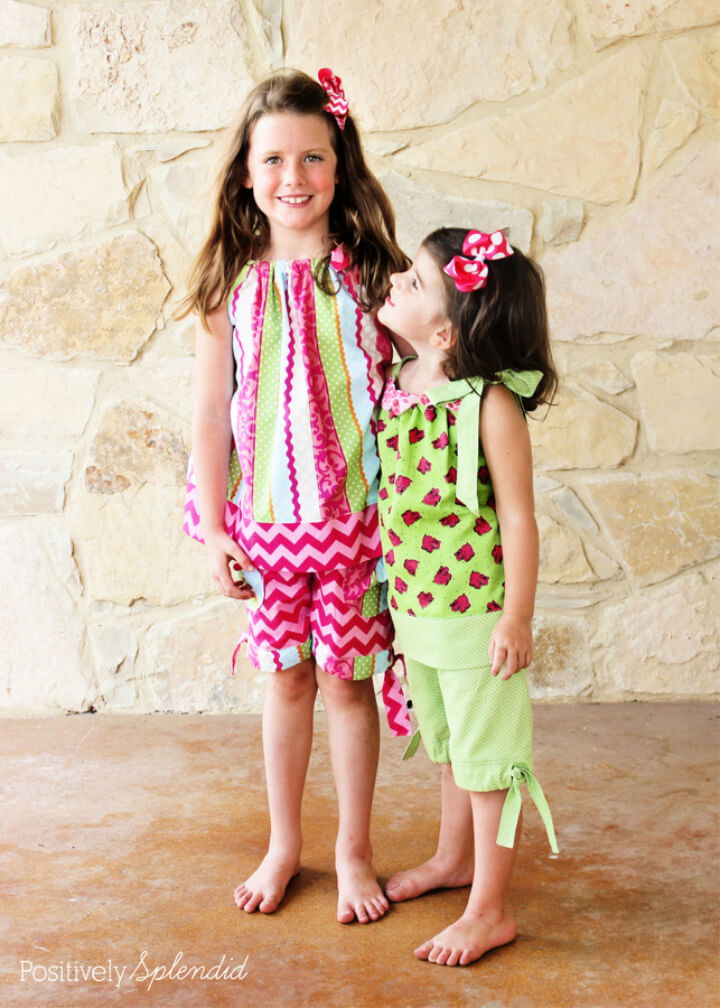 Small girls with cute little outfits always look adorable. Make your girls look more adorable with this Pillowcases dress and tops. Easy to sew in just a little time and by using some basic sewing techniques and supplies. positivelysplen
7. Twirly T-Shirt Dress Tutorial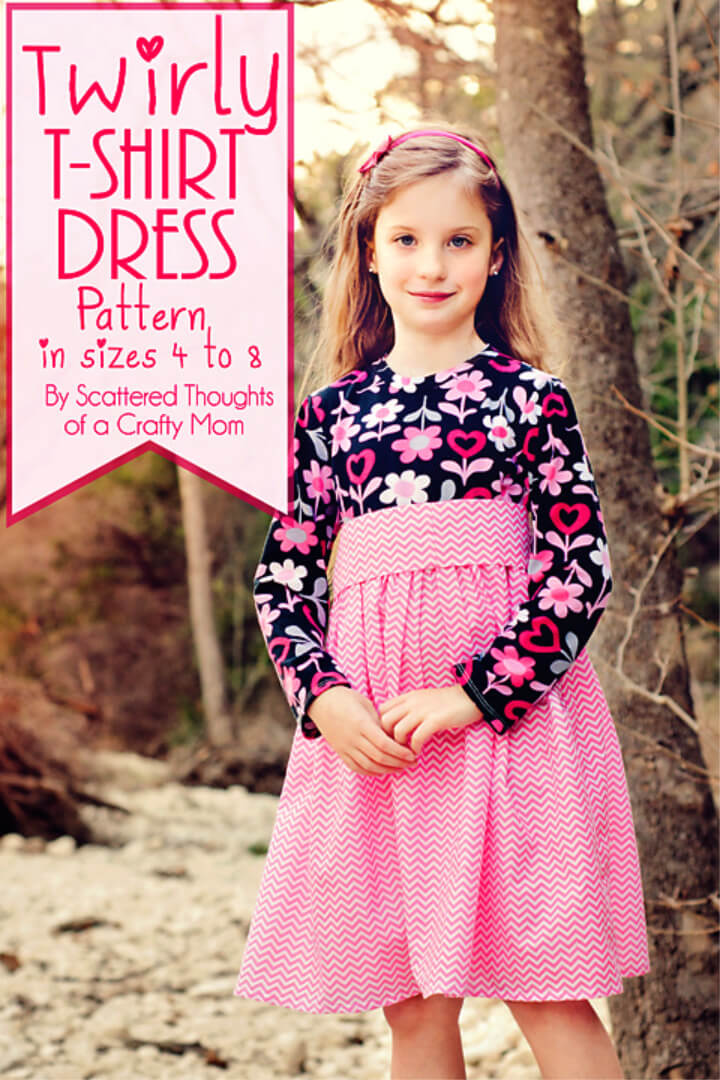 Summer parties for kids are always fun. And with every party comes a new dress for it that costs you a handsome amount. But with this Twirly t-shirt tutorial now you can make a shirt for your girl all by yourself. scatteredthought
8. Free Baby Rose Dress Pattern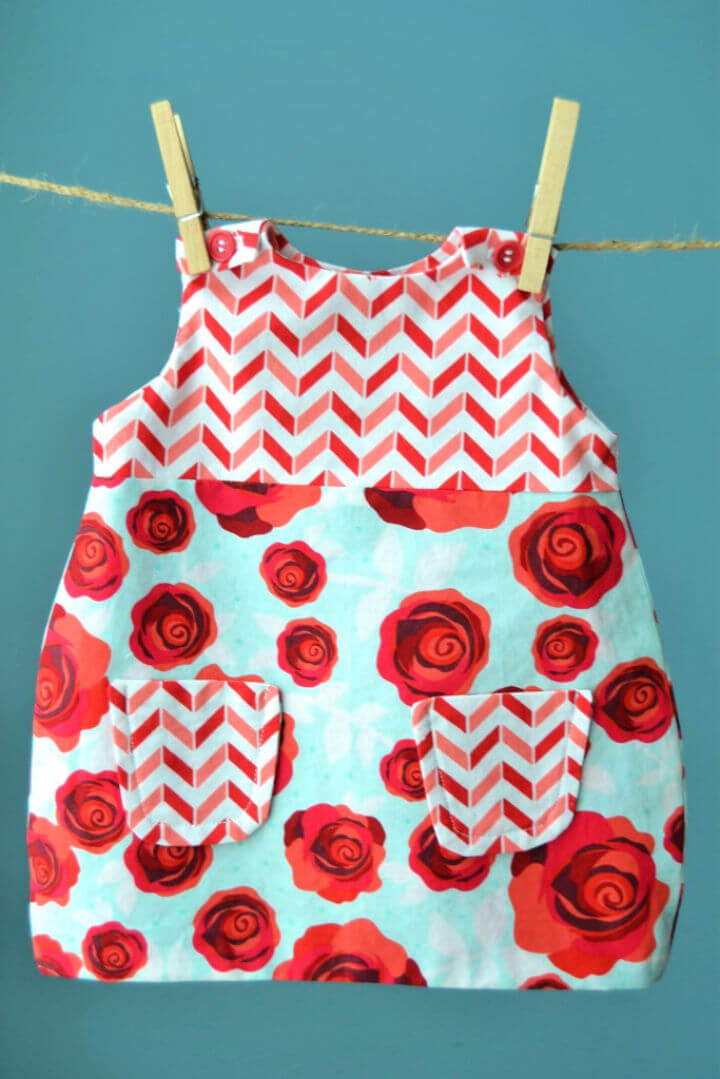 If you are having a family get together, and you are afraid of what to make your little girl wear. With this Rose flower pattern dress, you are all sorted for the family reunion. The dress can be made in simple steps, and it's not hefty on your budget too. marymarthamama
9. Quick and Easy Knotted Baby Gown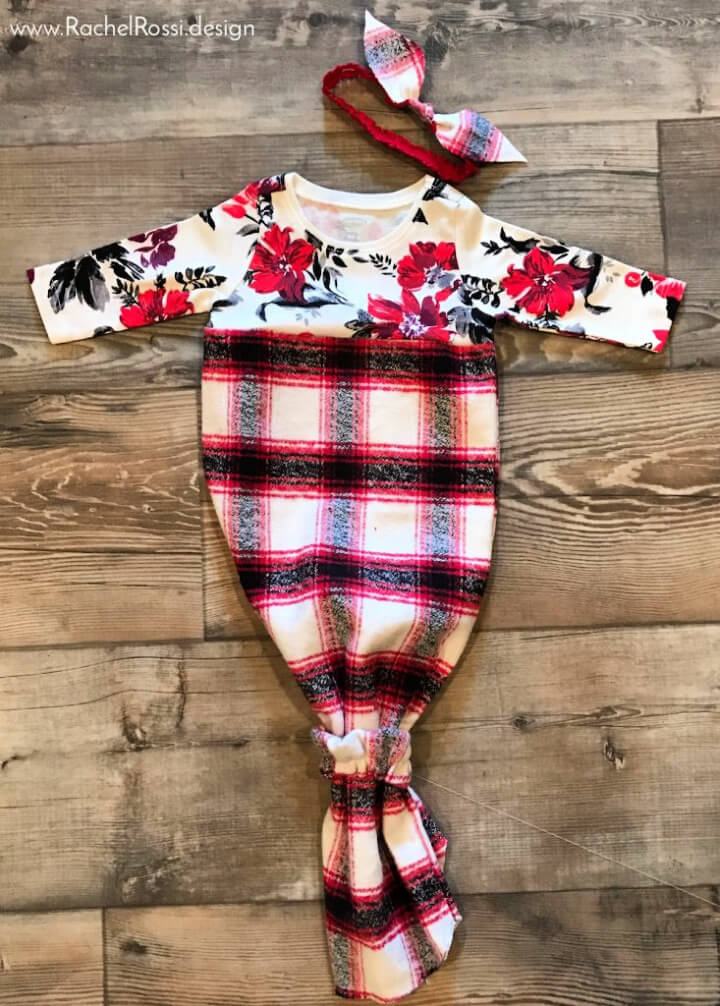 What's sweeter than a baby wrapped in flannel cloth? Especially a baby girl. This knitted down gown is all you need to try this winter for your baby girl. Other than flannel, you can use cotton, Mink, or knitting yarn. rachelrossi
10. Pleated Bow Pillowcase Dress Pattern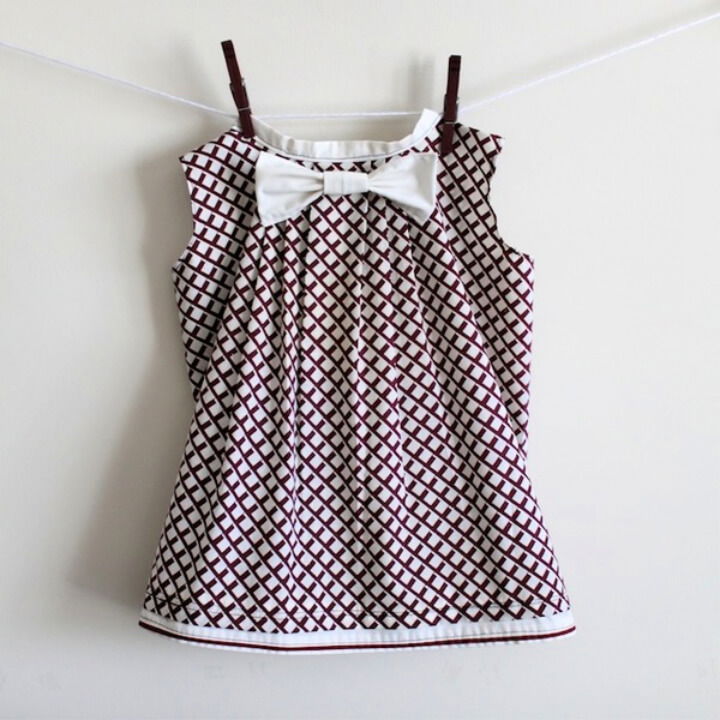 Another one from our free dress sewing patterns! Check out this single piece of pillow cover lying in your house, you can always make some use out of it. Create your very own Pillowcase dress for your little girl. Add a pleated bow and a back button to give it a more girly dress look. simplymodern
11. How to Sew Vintage Heirloom Dress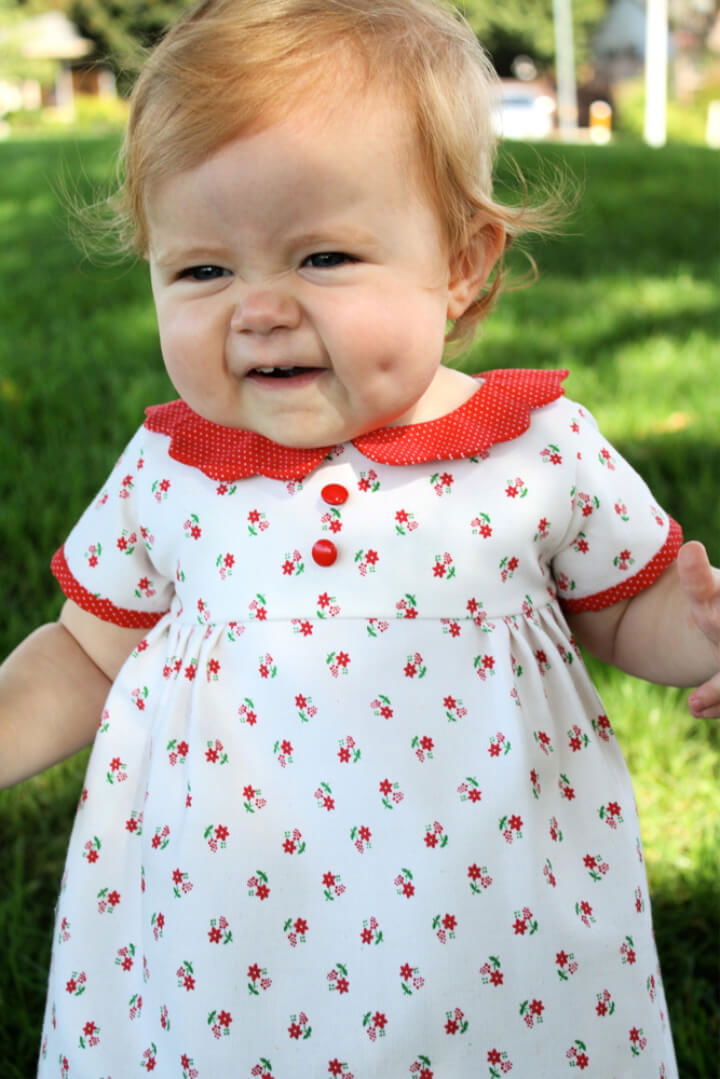 An heirloom dress is something that passes down from generation to generation. It's always exciting to create one of your own dress for your little girl, which can also travel to her generation. All you need are some basic supplies and some sewing essentials. craftinessisnot
12. Free Sheer High Low Dress Sewing Pattern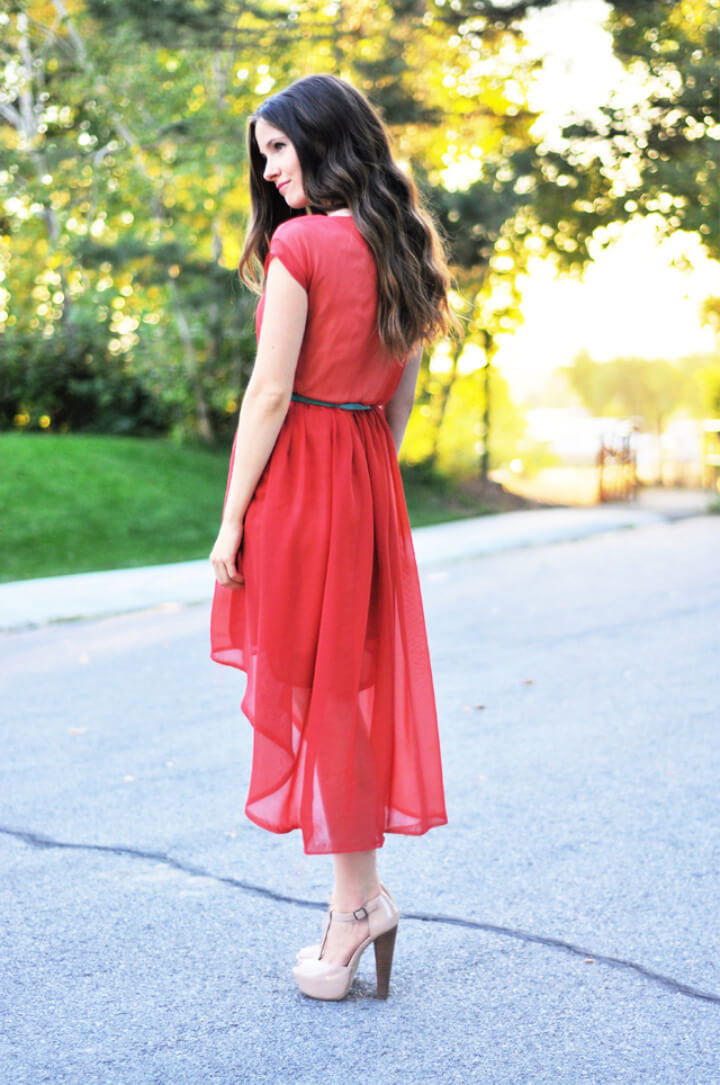 Check out this beautiful cheer high low dress for girls, the perfect outfit for lunch or dinner with someone special. The dress has an elastic waist, suitable to fit as per your body. Get yours in simple steps, as mentioned here. cottonandcurls
13. Basic Shift Dress Sewing Tutorial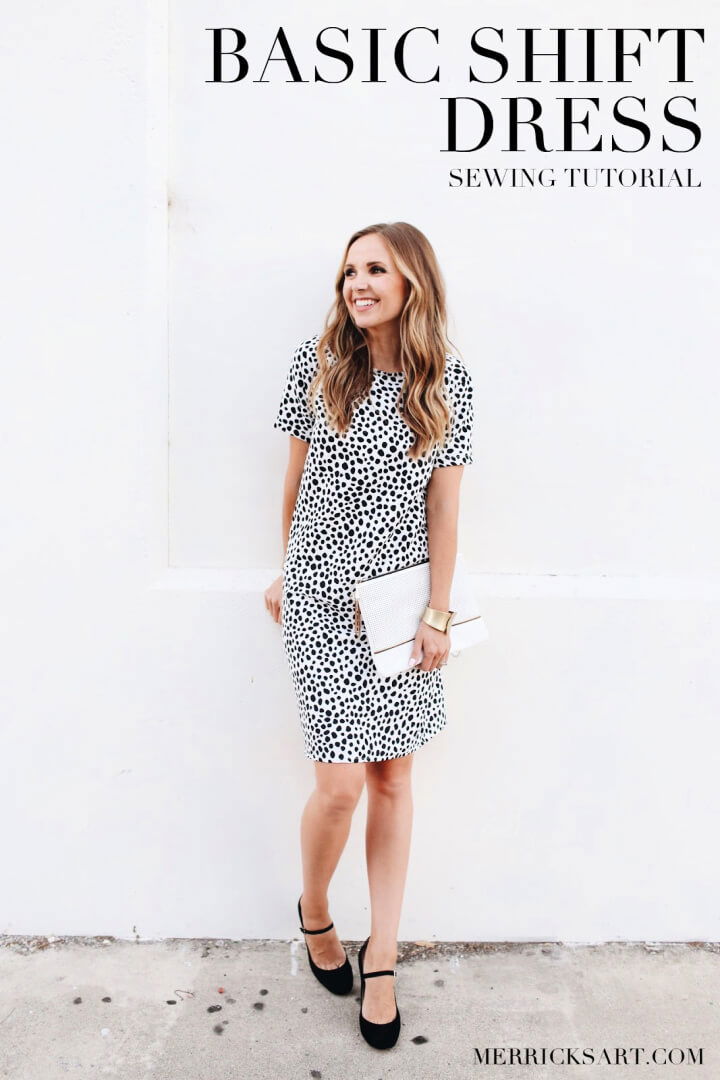 A shift dress for ladies is kind of dress perfect for winter ball nights. Pair them with your favorite heels and a pouch to complete the look. The dress is made up of fabric like linen, cotton, rayon, wool, Viscose, or even silk. Get yours in simple steps like done here. merricksart
14. Little Green Dress – Free Pattern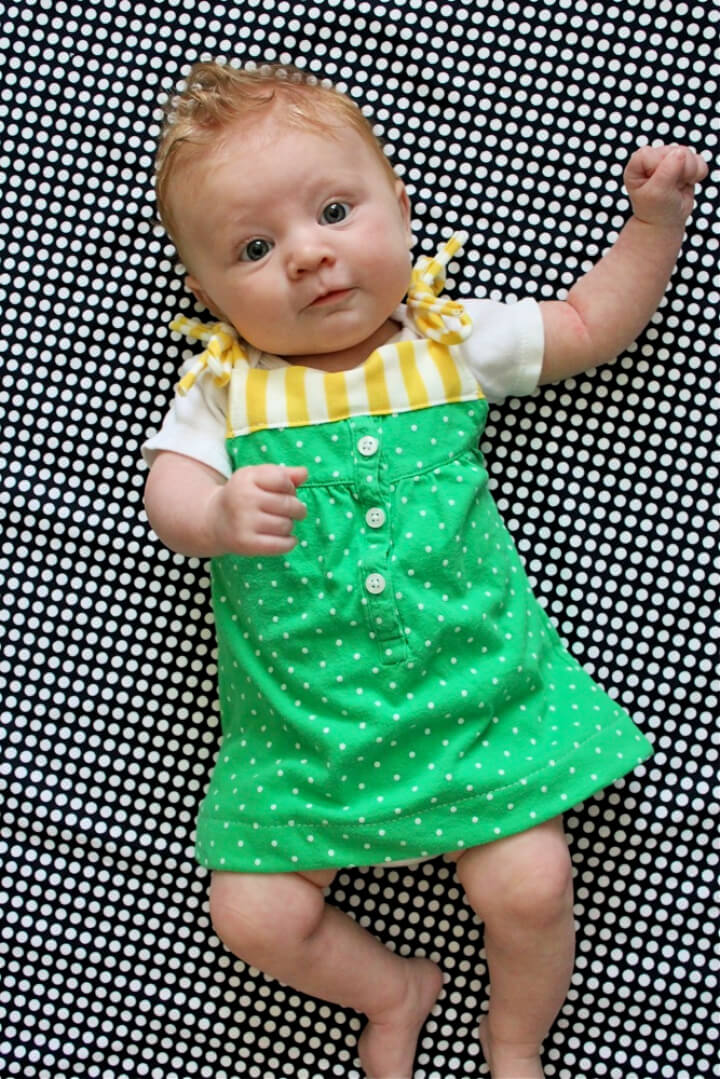 A Little sewing is something that is so much fun on your own, especially when you are sewing a dress for your little girl. This small frock styled green dress pattern is something you can easily make by having a few of the supplies at home. madeeveryday
15. The Up-cycled Ruffles Dress Tutorial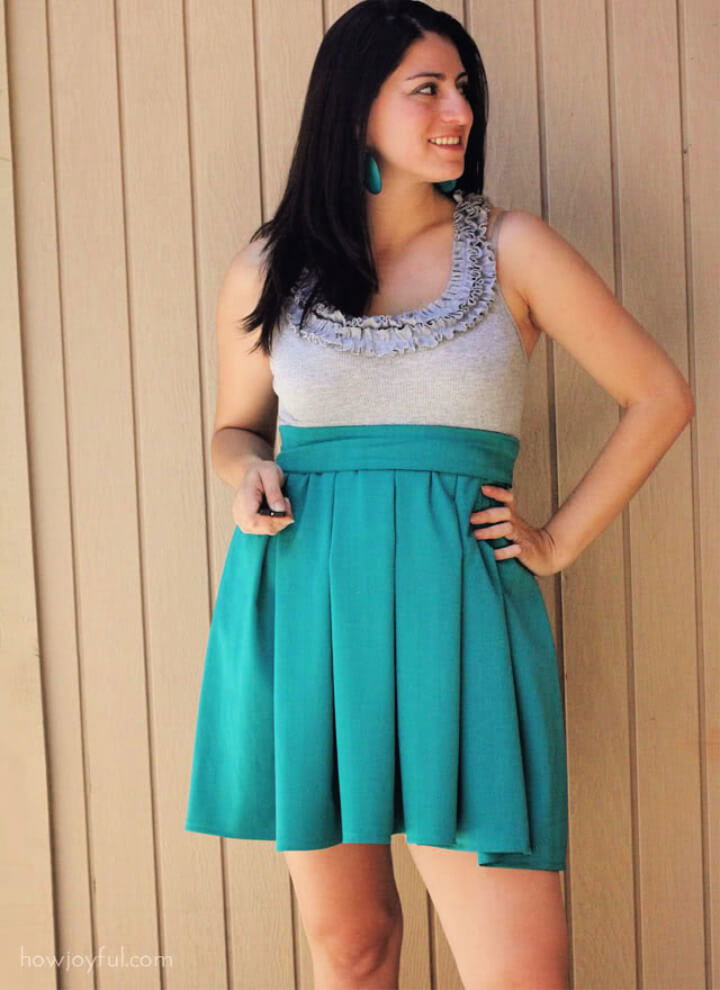 Can't decide what to wear to your friend's wedding party? Well, this upcycled ruffled dress is the perfect option for you to consider before going out for a shopping. Though shopping will be expensive and this dress will be easy to make and in your budget too. howjoyful
16. Pleated Fit Flare Dress Pattern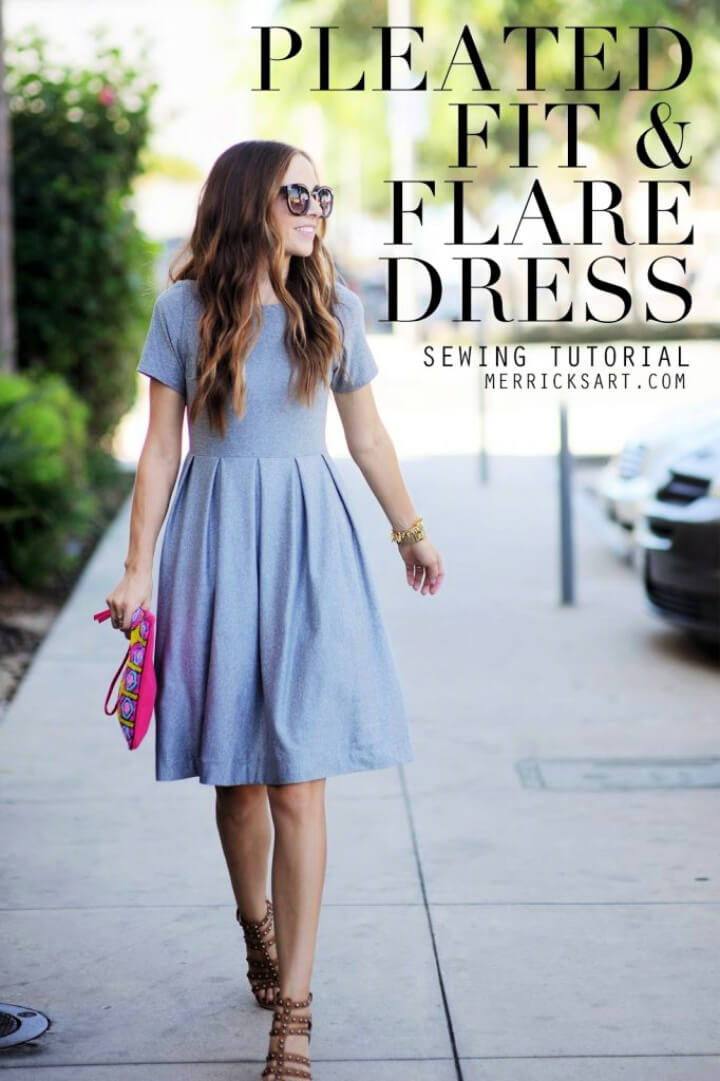 If you like sewing and want to experiment with some sewing techniques. This pleated fit flare dress pattern should be part of your to-do list. The dress offers a variety of pleated folds to it, thus putting a comfy yet stylish outfit. merricksart
17. DIY Maxi Dress for Summer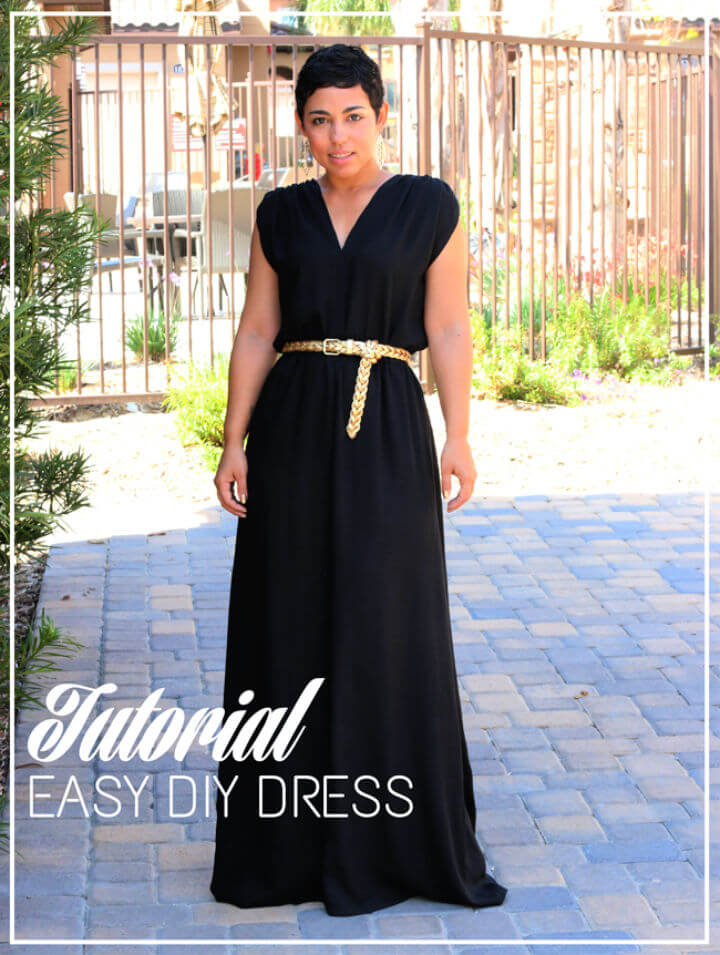 Summer outfits are designed in a way that they have a cool feel to them, along with a breathing space to them. This DIY Maxi dress comes up to your expectations for perfect summer outings. Get yours in simple steps, as stated here lowpricefabric
18. DIY Peasant Maxi Wrap Dress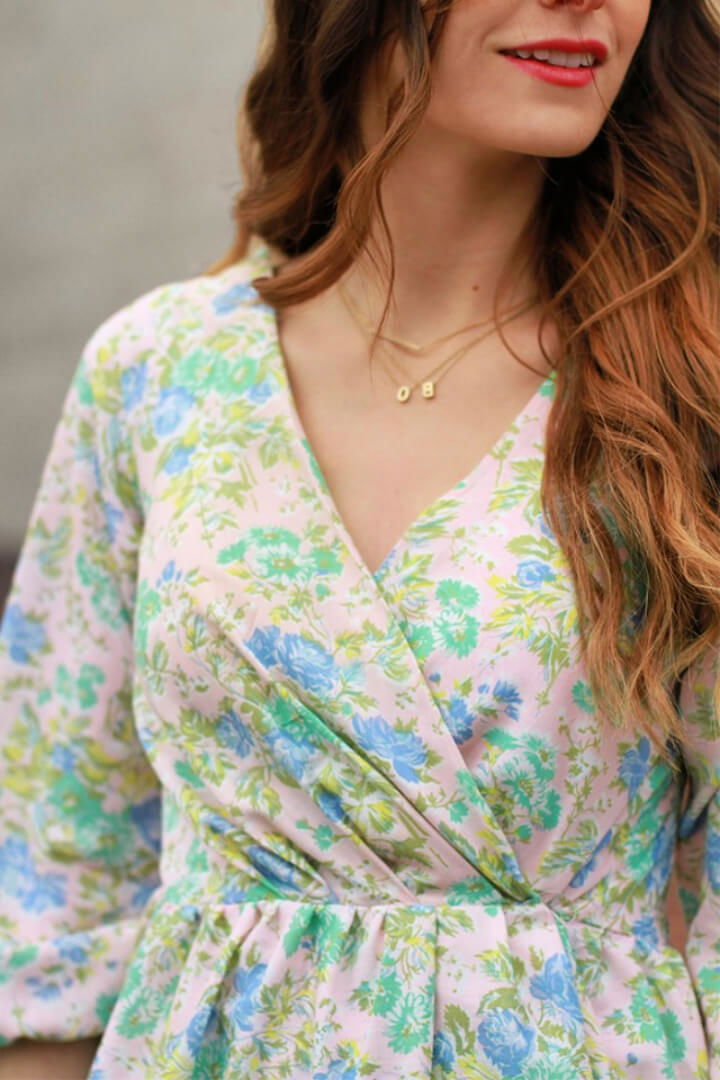 This summer a floral maxi is must have to be a part of your wardrobe. This floral design DIY Peasant Maxi wrap dress compliments those who have long height and perfect confidence to carry one nice tailored outfit cottonandcurls
19. Free Pillowcase Dress Pattern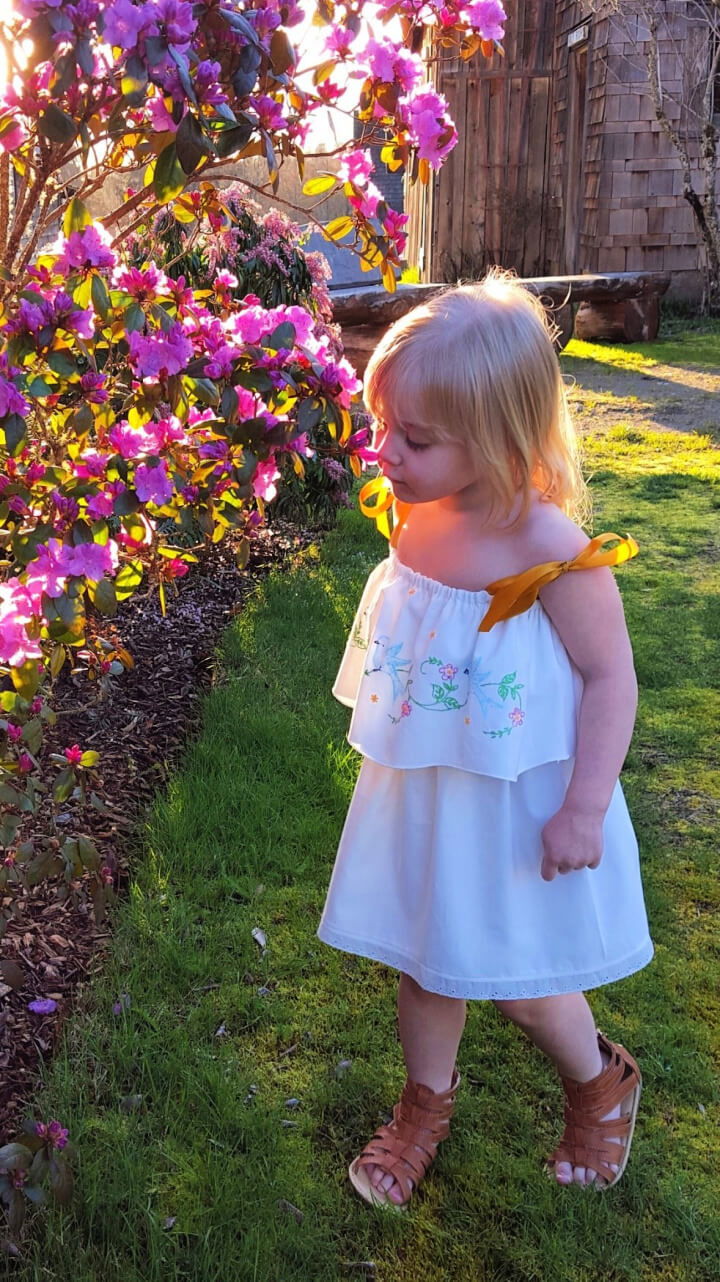 Pillowcases make perfect outfits for kids, like the one here makes the little girl look more adorable. With its drop shoulder ribbon ends and some embroidery on the front, it makes it a perfect summer outfit for the little lady. annasheirloom
20. Easy Sundress Pattern for Summer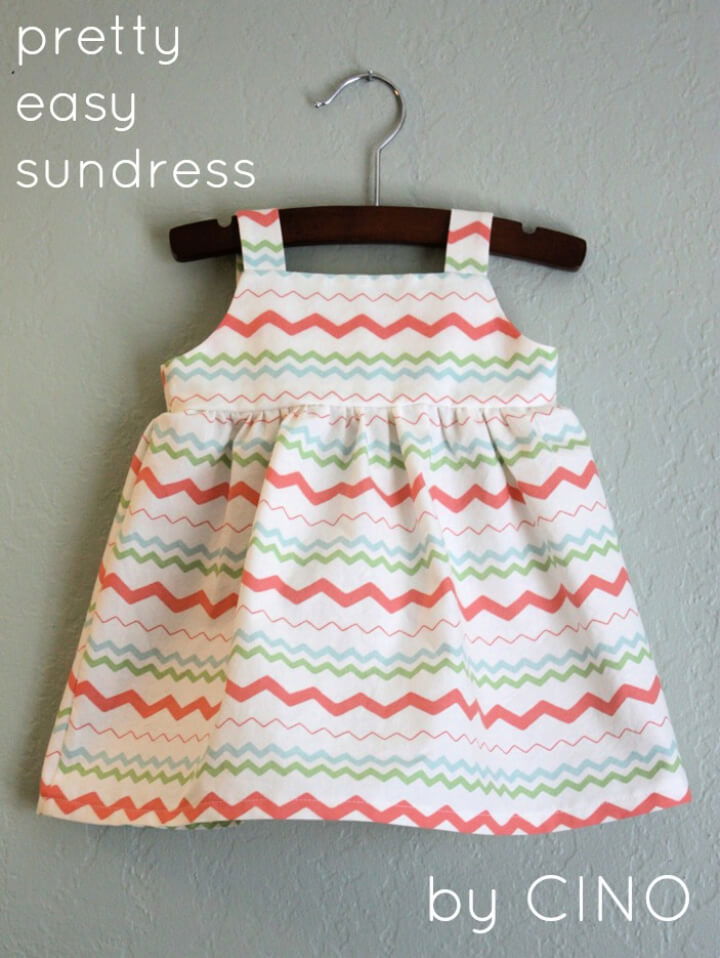 For kids, all outfits should be funky and colorful. This summer, why only you get to choose some cool outfit, the kids need some excellent poolside time as well. With this Pretty sundress tutorial, you can sew one your little girl all by yourself. craftinessisnot
21. How to Sew a Simple Blouson Dress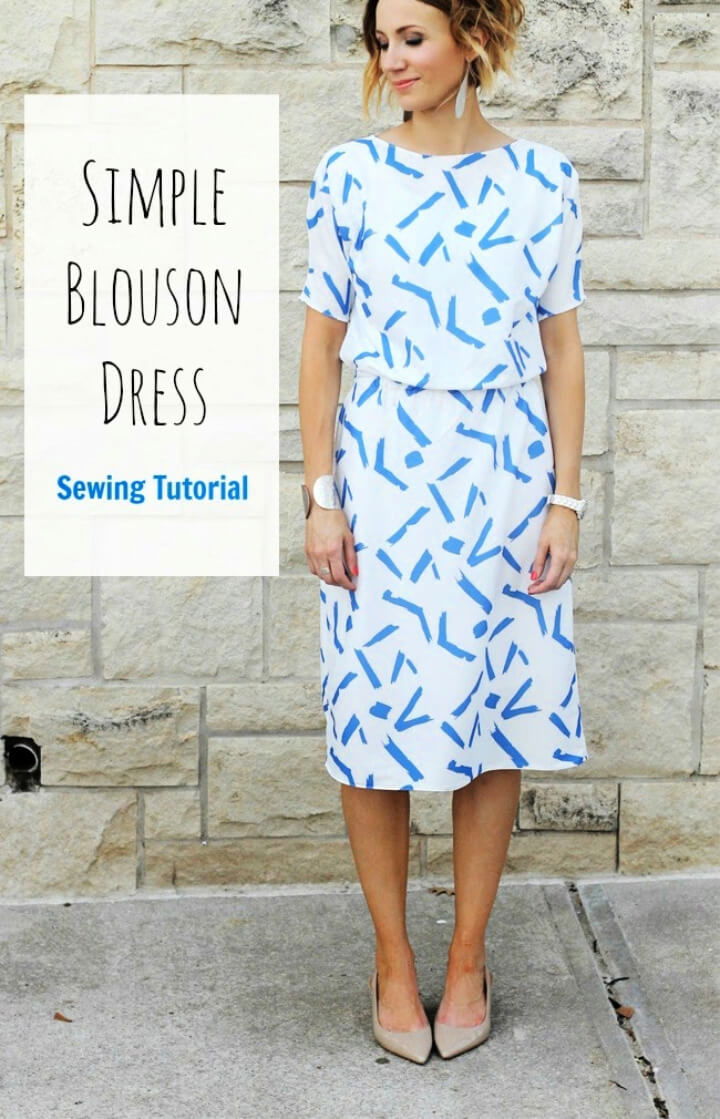 Talking about some classic old school dresses, this blous on dress is undoubtedly a head-turner. Tight from the waistline, tucked and falling perfectly on your neck. Sew yours in some simple steps just by following this easy tutorial. onelittlemomma
22. Cutout Back Lined Dress With a Center Back Zipper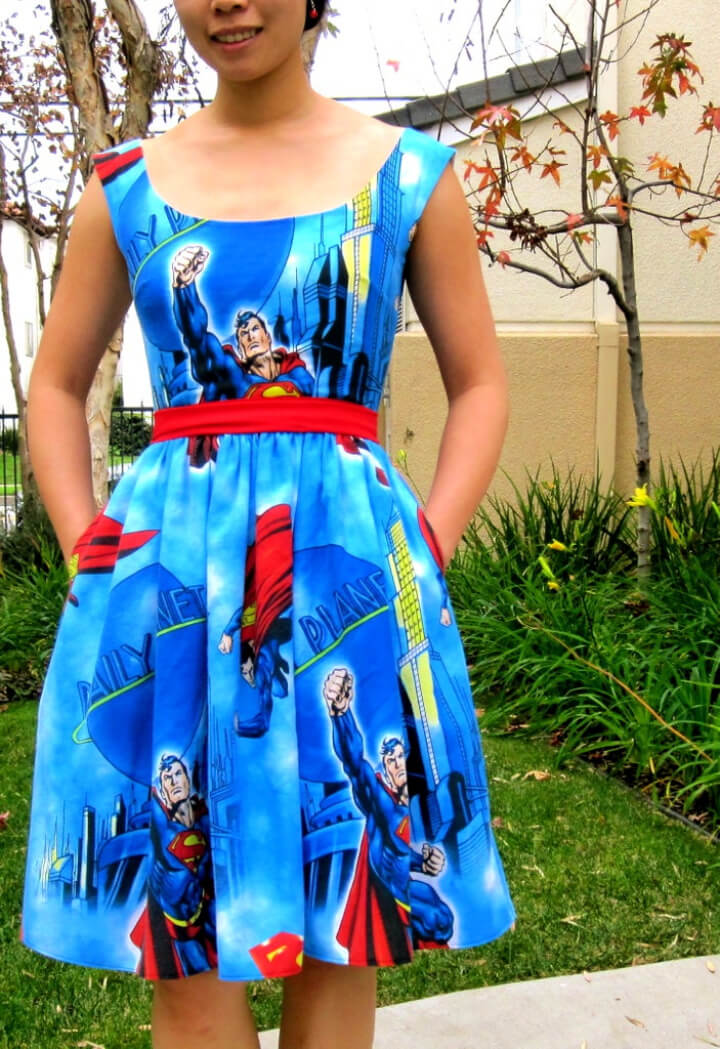 A nice lined dress, along with a belt on the waistline, is a kind of dress that never goes out of style. With this kind of dress, you can rock a traditional yet funky outlook, with zipper on the back. The dress is a perfect idea to wear to a friend's dinner party. instructables
23. Make a Shirred Sundress from a Man's Dress Shirt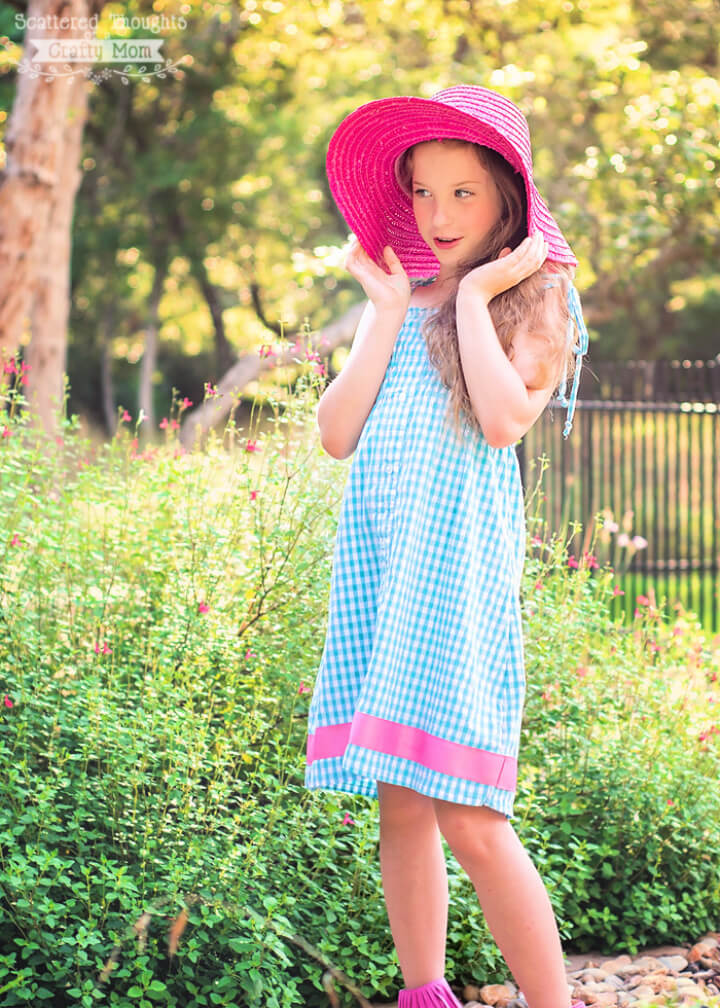 Transform an old men's shirt into a shirred sundress in some simple ways. All you got to do is get some old Shirt that is not in use, some elastic, scissors, and some basic sewing essentials and, most importantly, some sewing techniques to get the desired dress. scatteredthought
24. Free Holiday Dress Sewing Pattern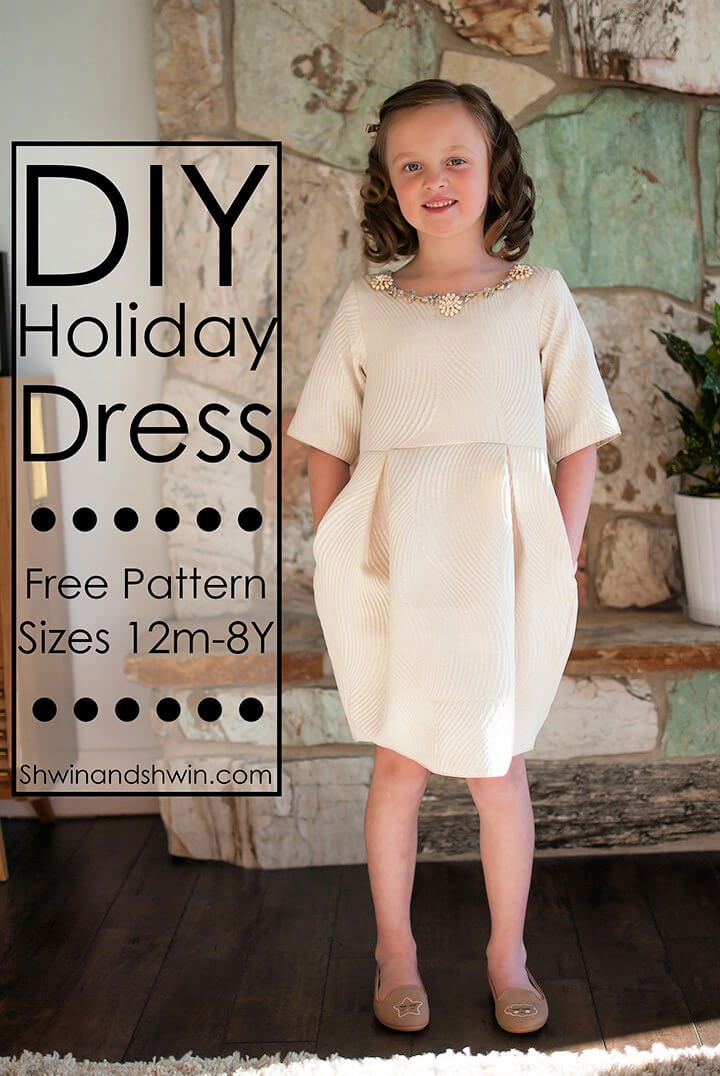 Who doesn't love a holiday, a day free of all stress and workload? Perfect for spending some time with family and having a good time. Kids should have a day off too, so all they can do is have fun and wear some nice holiday dress like done in this patterned dress. shwinandshwin
25. Velvet and Lace Holiday Dress Sewing Pattern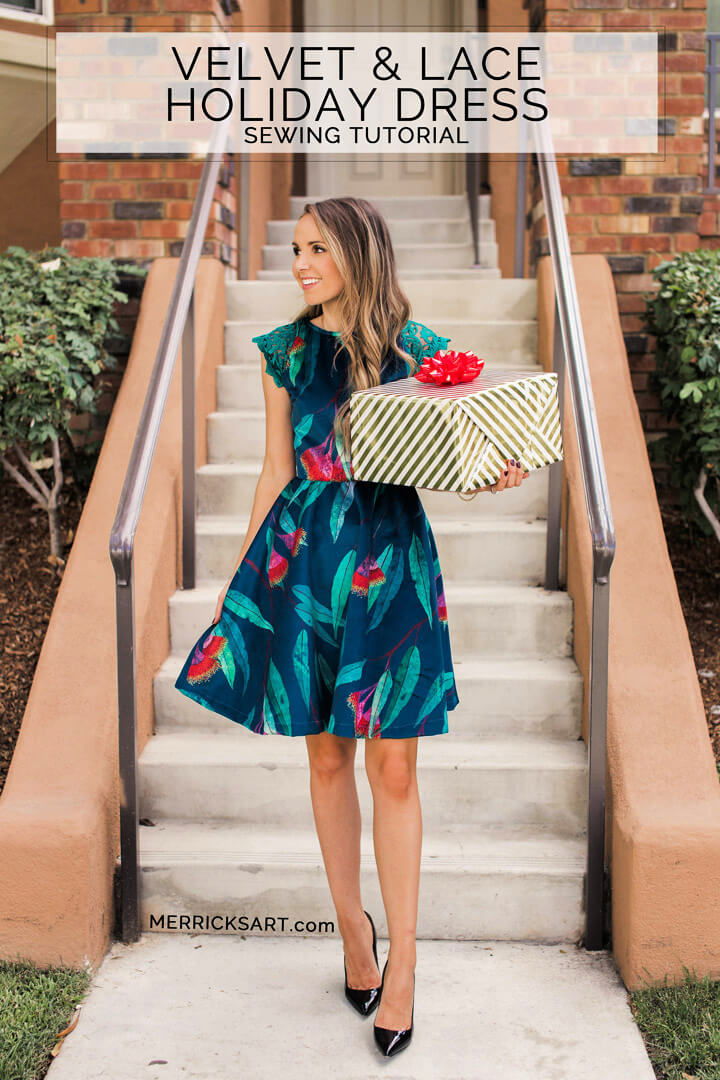 Velvet fabric is a piece of cloth that suits people of all ages, perfect to wear for a winter lunch with some beautiful heels or even at some birthday party. Sew your own velvet dress with laces to rock the day and have a quality time with friends and family. merricksart
26. DIY Swing Dress for Adults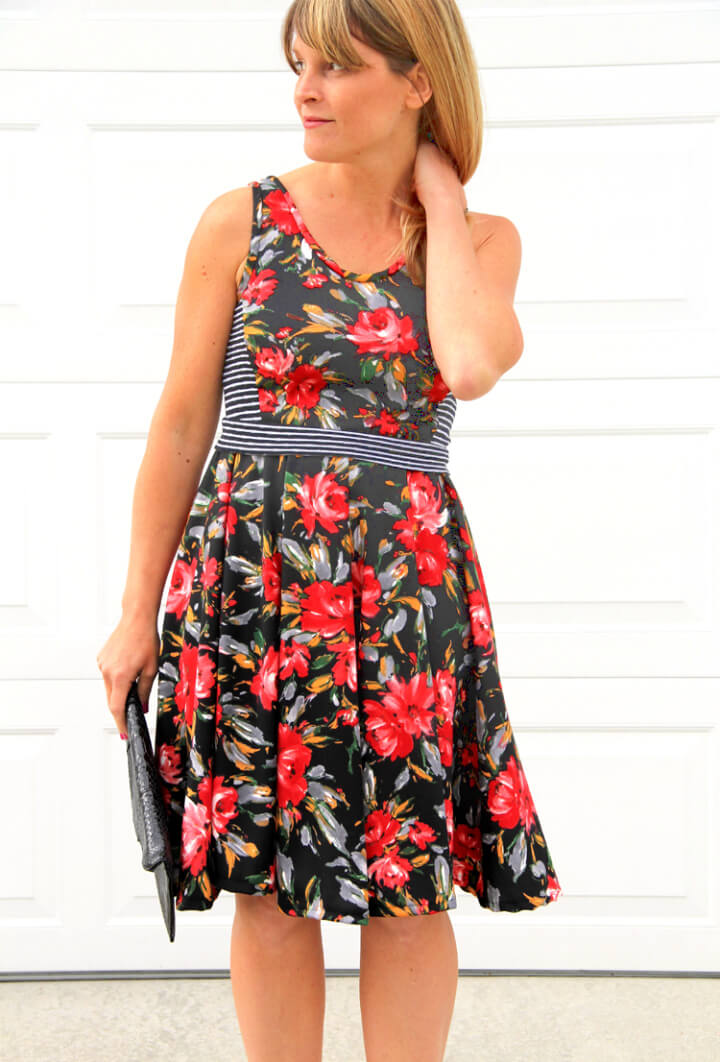 If you have a ball party to attend this weekend and can't decide what to wear, this swing dress is something you should think of sewing all by yourself. This A-shaped dress will fit you from the chest and follow in a downward movement. Perfect to be worn on some dance floor as you swirl. mesewcrazy
27. Free Tank Dress – Dress Sewing Pattern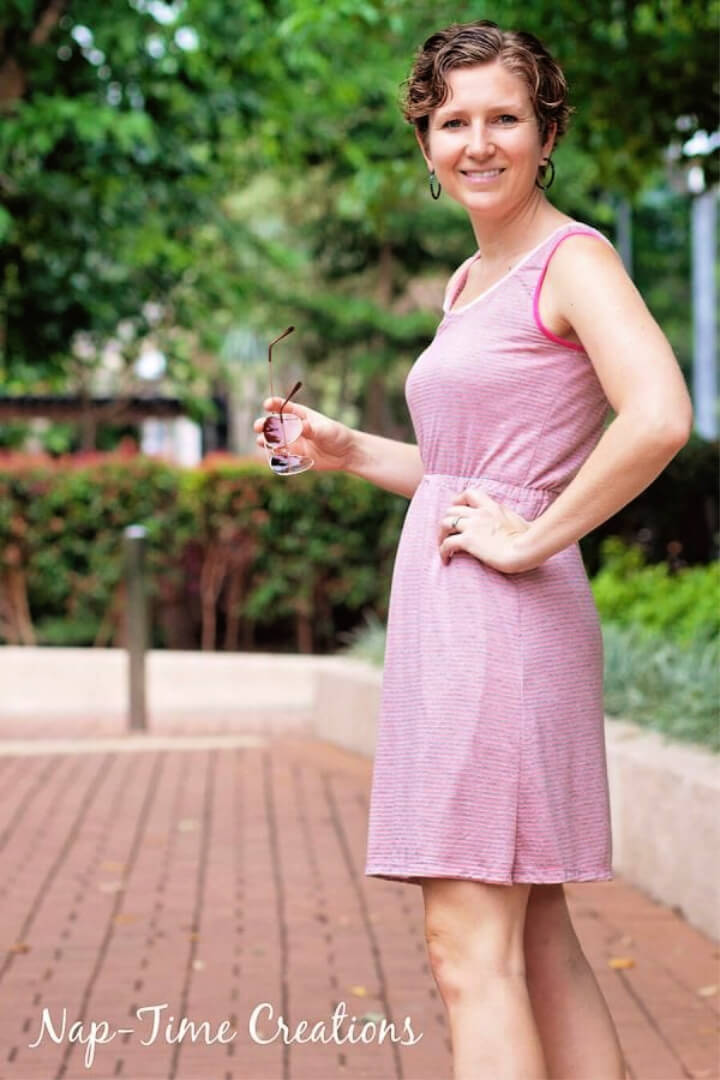 A tank dress is a perfect outfit for your summer days. It's something that compliments the summer season, perfect for pool parties or even some to spend some nice time with friends. Add lace to the edges of the dress to give a party dress outlook. lifesewsavory
28. Summer Dress for Kids – Free Pattern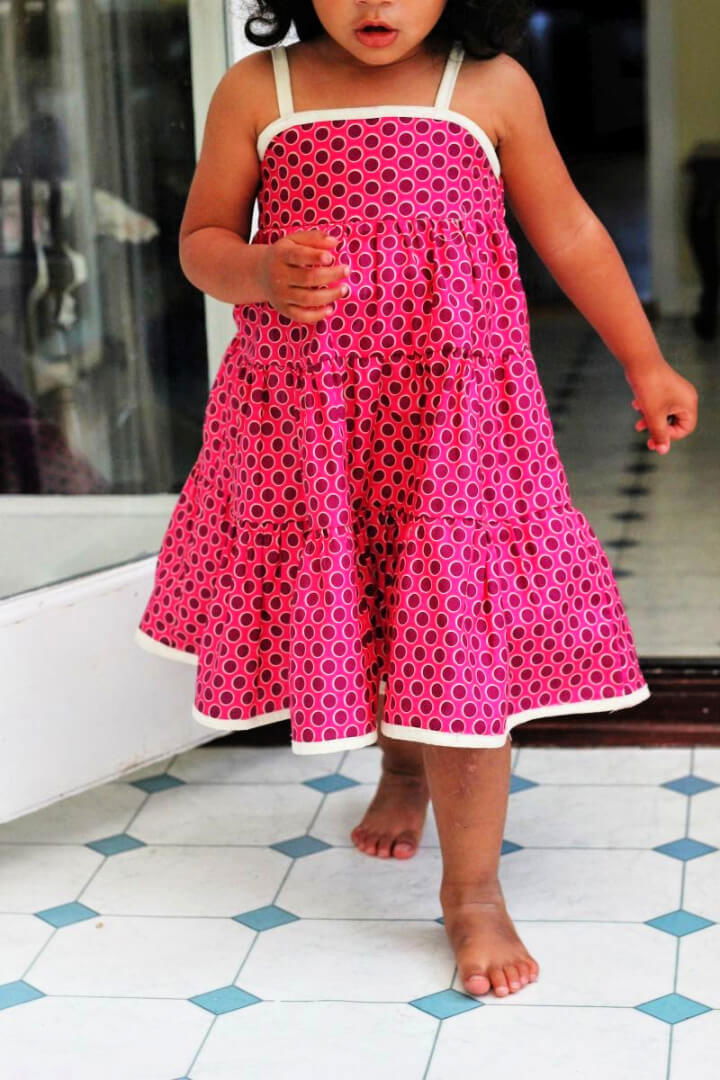 Add color to your kid's wardrobe with this beach-inspired summer outfit from our free dress sewing patterns. This patterned summer outfit can be made more funky with some laced drop shoulders, and some back bow or a button knob to it. widicreations
29. Hi /Lo Strapless Dress Pattern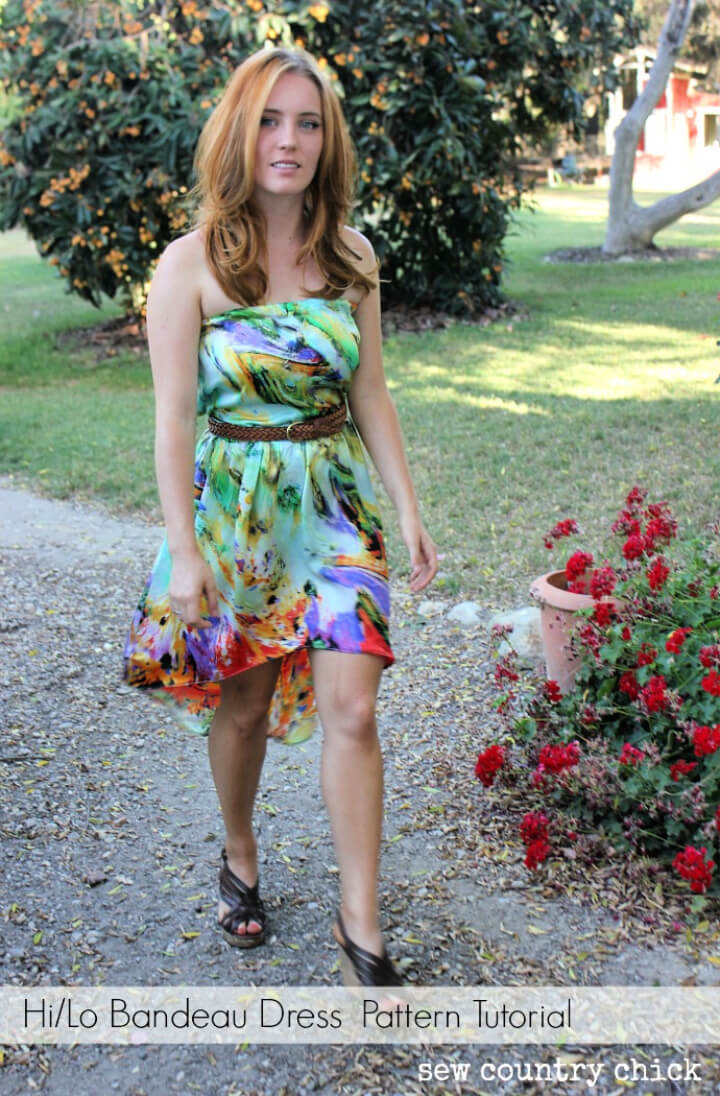 After all the hardship and struggle, it's finally the graduation day for your daughter. Why not gift her something more customized and cool, like the hi-low strapless pattern dress. Perfect to wear with nice heels and some simple jewelry. sewcountrychick
30. Full-skirted Tea Dress – Free Pattern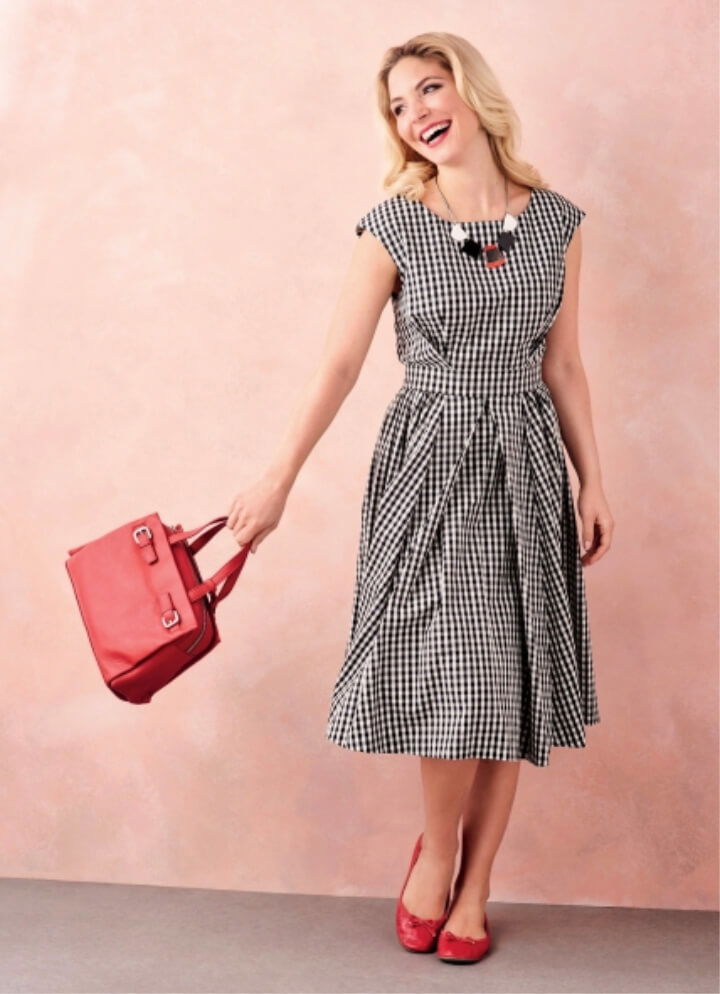 Check out this fantastic gingham pattern tea dress perfect for the outdoor family function. Impeccable dress to create an impression, with some pleated fringes on it. Download the patterns sketches from here. sewmag.co
31. How to Sew Racerback Dress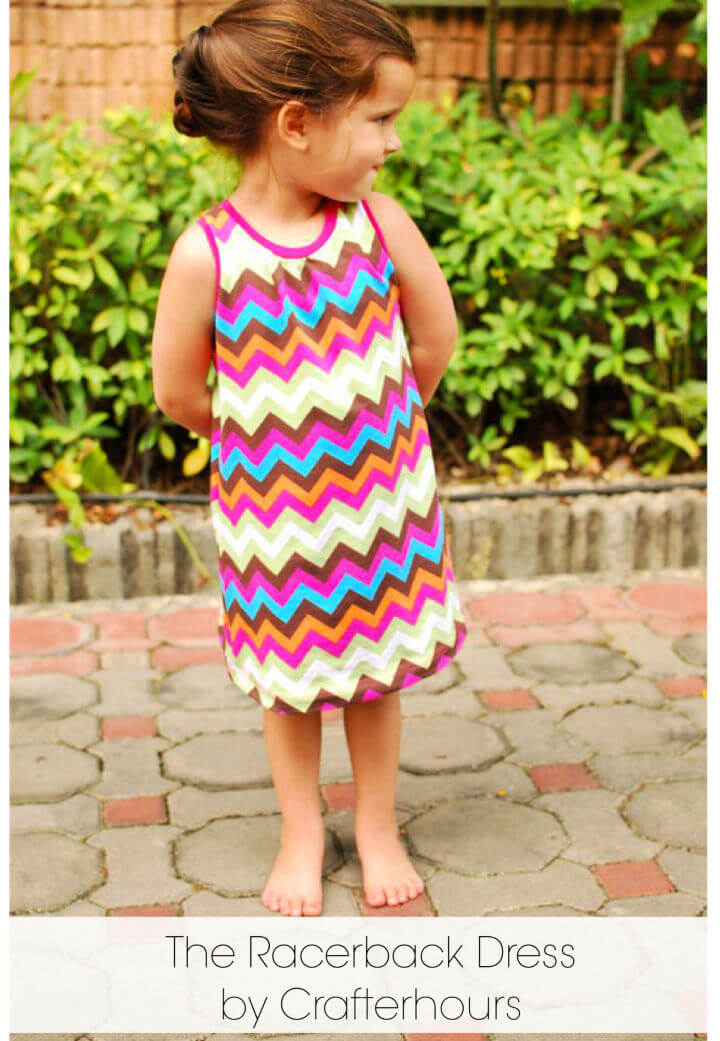 If you have some time on your hand most probably an hour and a yard of knit fabric, you can get yourself a racerback dress for your little girl. This dress needs very simple supplies to work on the fabric and very little time. crafterhours
32. Breezy Summer Lounge Dress Pattern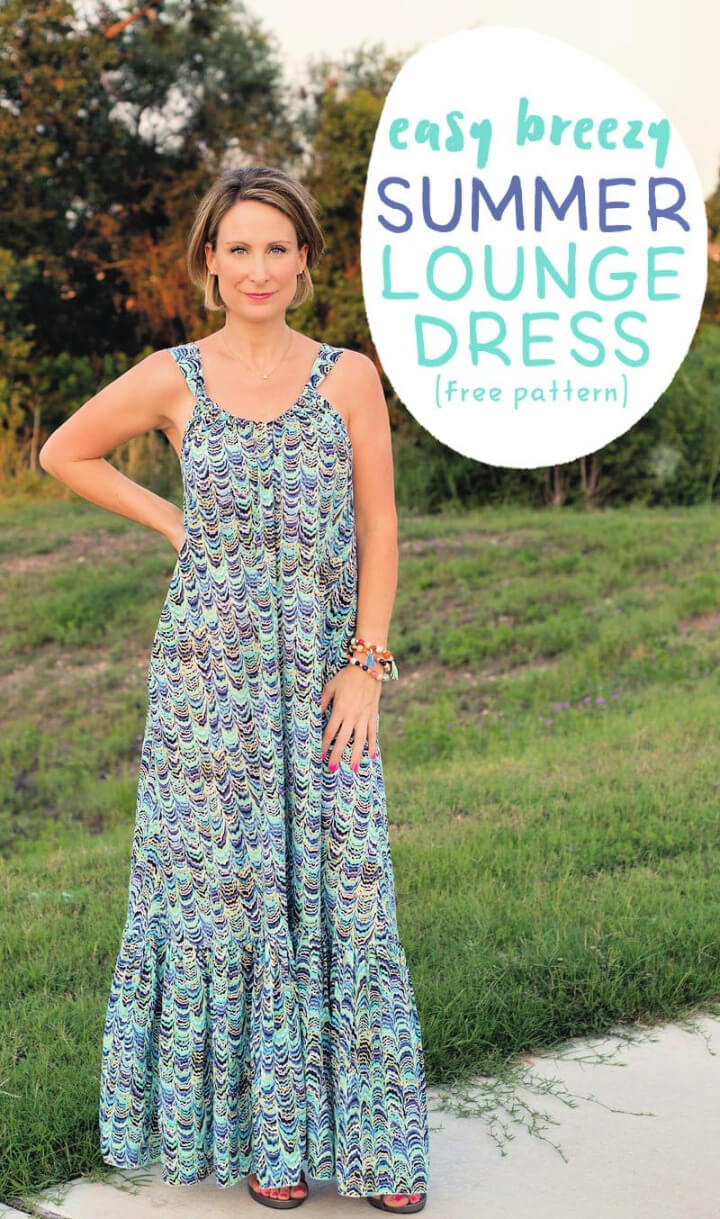 A cool summer lounge dress in the shape of Maxi is all you need to cool off the summer heat. This free pattern can be adjusted as per your requirement. Either go for a full-length dress or even till your knees. scatteredthought
33. How to Make a Corduroy Overall Dress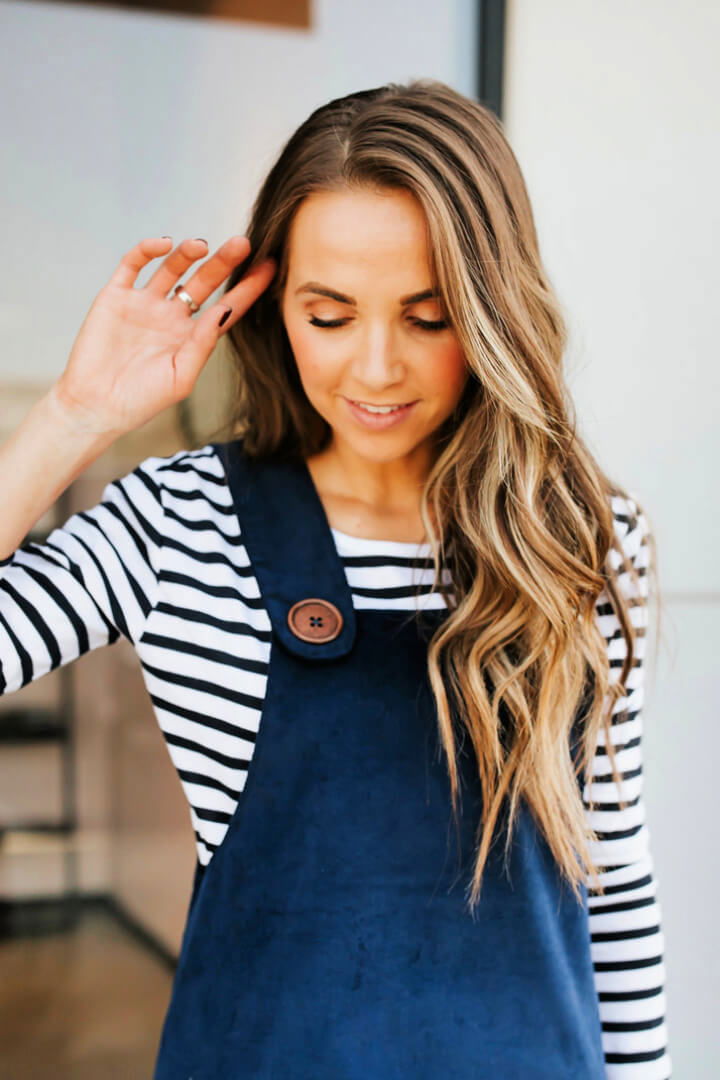 An overall dress is something that is easy to make. They are these perfect for preparing for the fall season, in a way that you can wear a tee or sweater under them. A pair of nice leather booths underneath add more flavor to the overall style. merricksart
34. Free Babydoll Dress Pattern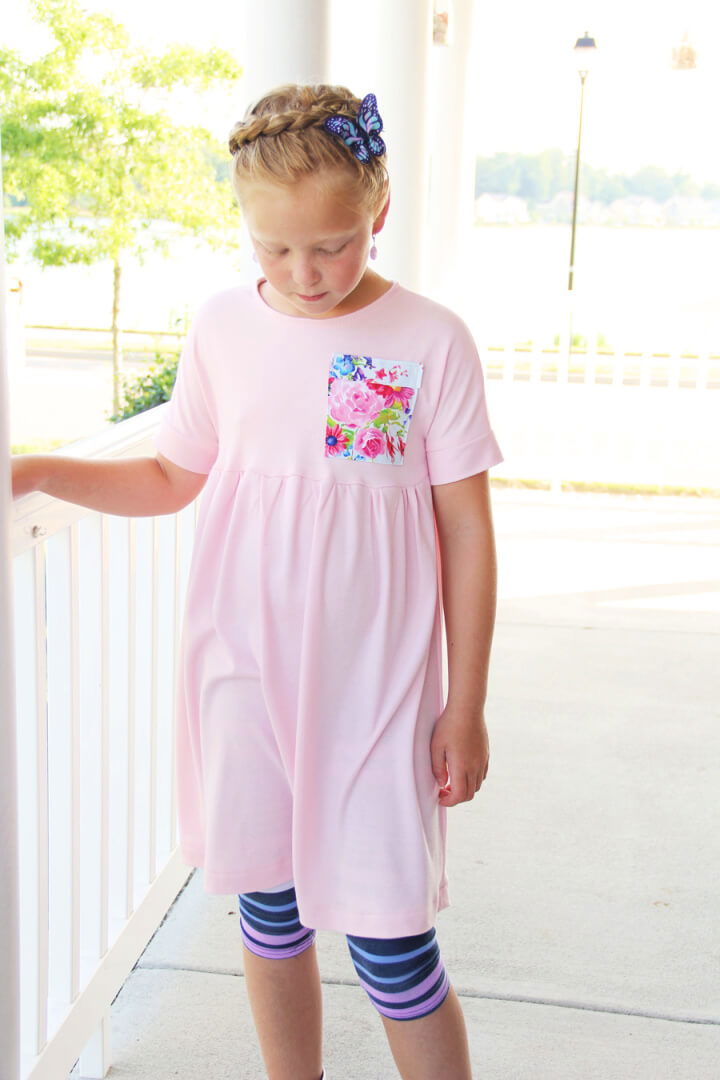 If you are someone who's going to have his daughter's birthday very soon, then these free downloadable Babydoll dress pattern ideas are for you. This dress is easy to make, and it requires only a few supplies. mesewcrazy
35. Free Bubble Sleeve Dress Pattern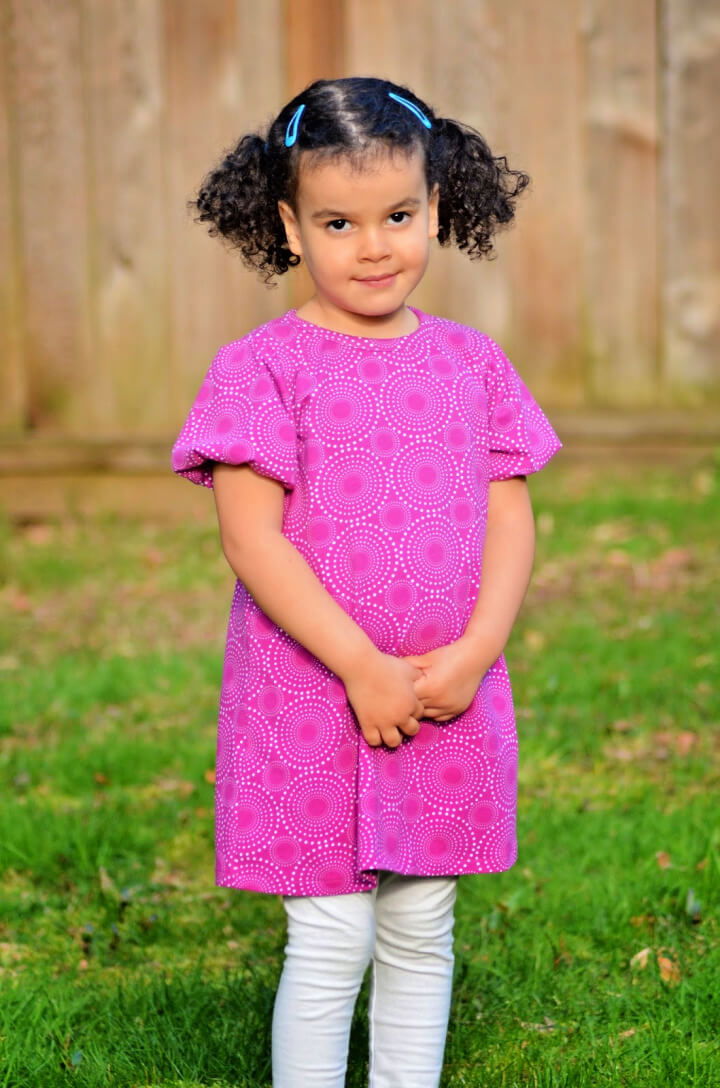 If you are a fan of knitting, then this tutorial is for you to create a bubble sleeve dress pattern for your little girl. With some puffy sleeves on the arm, kids are sure going to love this fantastic handmade craft. eleganceandele
36. Eve Dress Sewing Pattern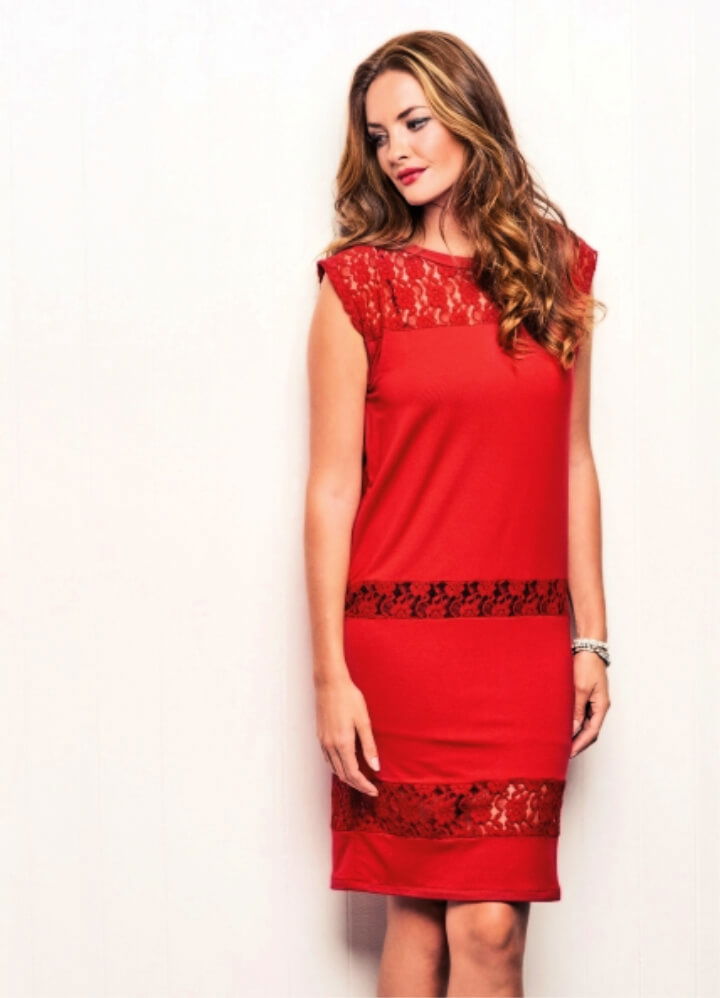 A laced up dress always adds an oomph to your entire outfit. Especially a nicely tailored silk outfit. This lightweight eve dress is perfect to wear for the summer family parties. Get yours in simple steps like done here. sewmag
37. Perfect T-Shirt Dress Pattern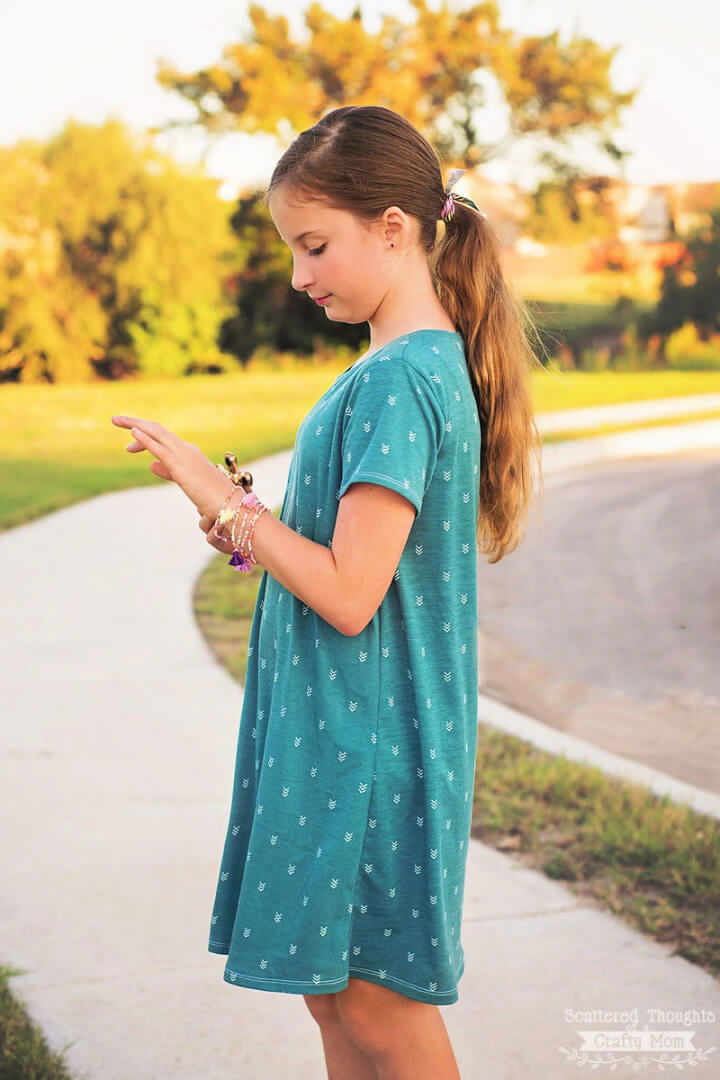 If you have an old t-shirt in your wardrobe that you no longer use anymore, it can be used as a dress for your little one. This pattern dress tutorial features an old un-used t-shirt modified into a complete dress. scatteredthought
38. How to Make Greek Goddess Shirt Dress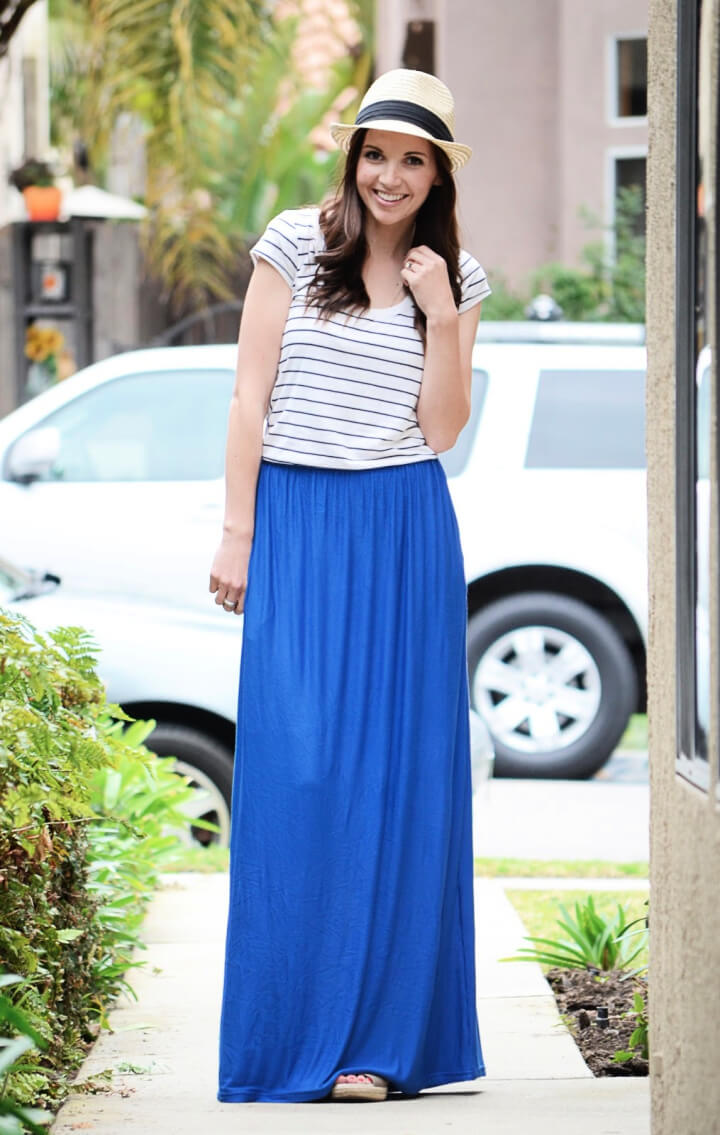 It's always nice to make those old shirts; dress comes to purpose when you try to restyle them. Sewing and knitting go side by side in this Greek goddess inspired shirt dress, perfect to be worn in the summers or during the fall season. merricksart
39. Comfy Knit Dress Pattern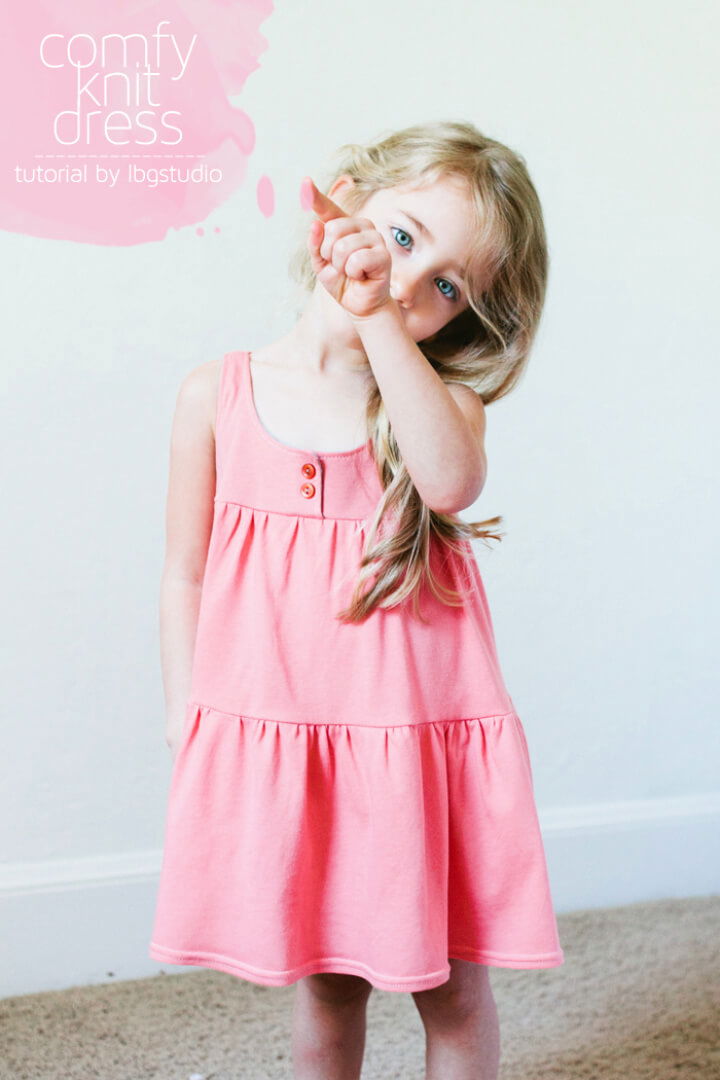 Kids are soft creatures, as soft as silk. A delicate, soft, and comfortable fabric is all you need to make this easy, comfy knit dress pattern. The dress uses some basic knitting technique, elastic, an old t-shirt, and some sewing equipment. lbg studio
40. Sewing Bee Betty Dress Pattern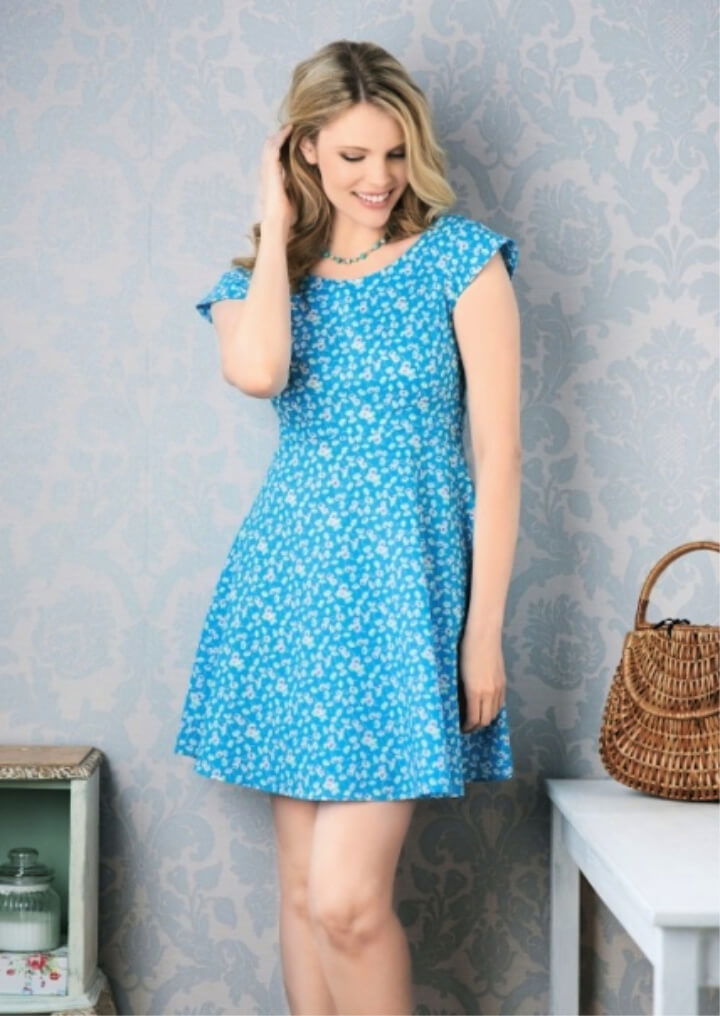 An elegant tea dress is all you need to go for your special date. Use this downloadable pattern link to sew yourself an amazing bee Betty dress. The dress comprises of floating skirt and flirty sleeves. free sewing
41. Homemade Boho Maxi Dress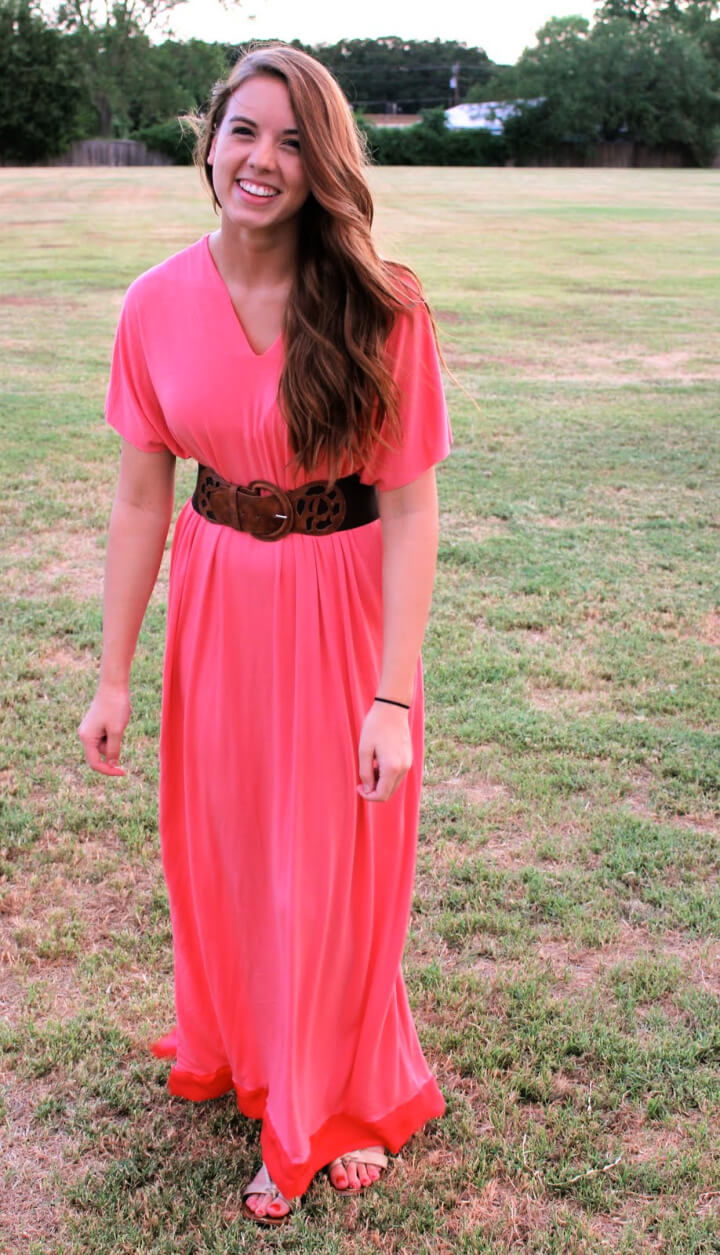 Add a throwback retro feel with this Boho maxi dress. 1 4/5 yd Extra Stretchy Jersey Knit is what you need to sew your very own Maxi dress. A whirly twirly maxi dress with a belt attached to your waistline is all you need for the family gathering. sweet verbena
42. How to Sew Maxi Dress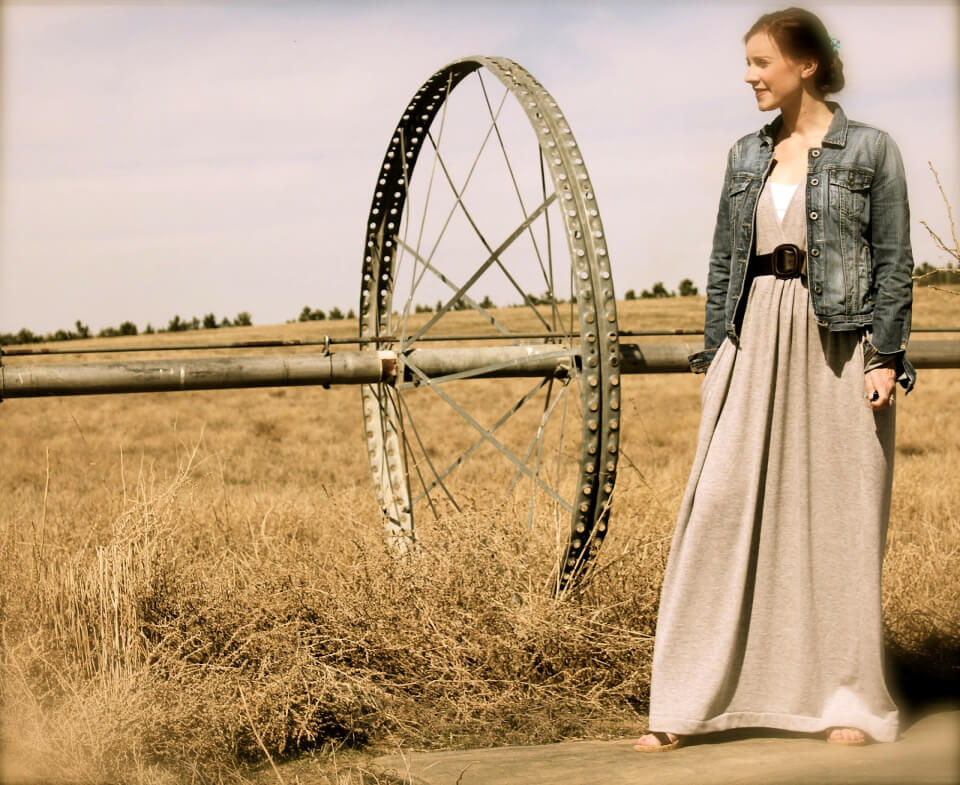 If you are looking for some nice ideas to get your very own Maxi dress, that is easy to make, costs less, and is not too shabby. This tutorial has got you all covered with basic techniques of how to sew a maxi dress. 2ndstorysewing
43. Maxi Dress With Lettuce Edge Hem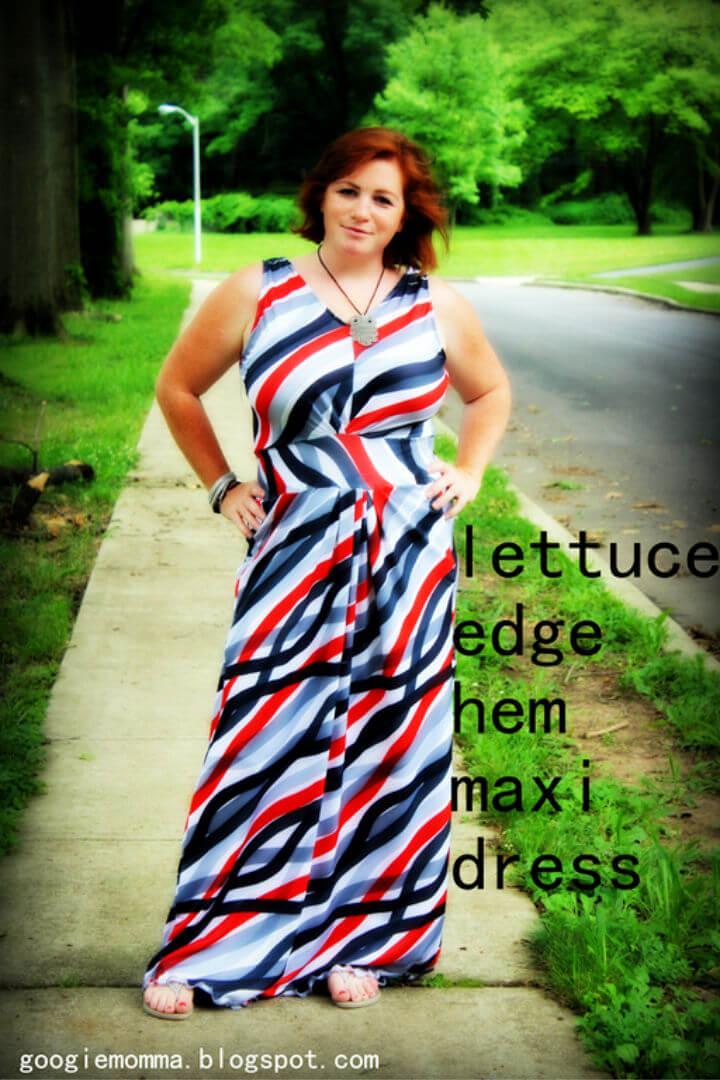 Summers are the perfect time to carry a maxi dress, even better when you sew it yourself. This tutorial on Maxi dress with lettuce edged hem is something you should follow, to rock the complete summer look. A nice handbag will be cherry on top. googiemomma
44. Thrifty Summer Dress Pattern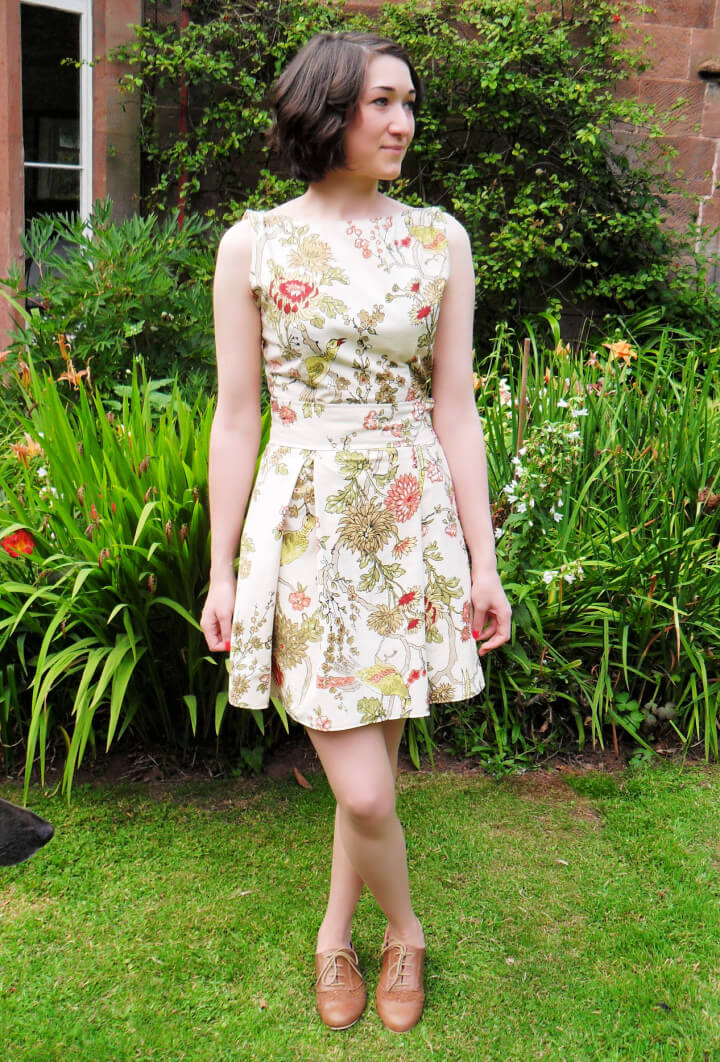 Get your hands on some scraps of fabric, measuring tape, pencil, tailor's chalk, ruler, pins, iron, a sewing machine. A zip, scissors, thread, and other sewing notions. Make a thrifty summer dress and rock the look! cultureofthrift
45. The Boho-Maxi Dress Sewing Pattern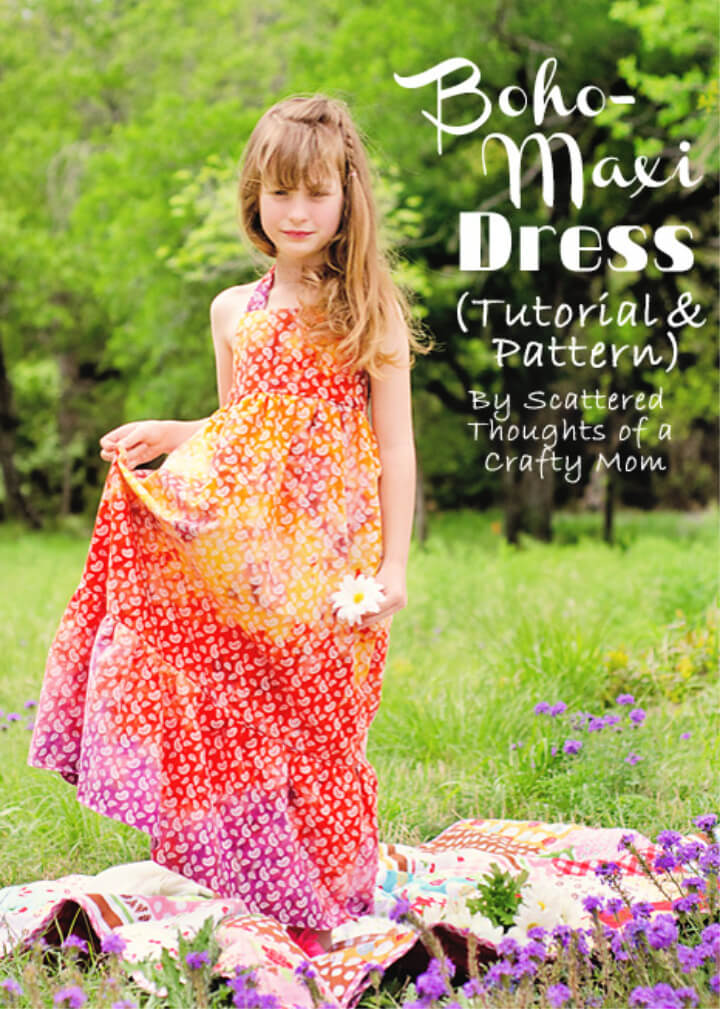 We are loving this Boho maxi dress made on tie-dyed paisley cotton fabric. The dress is pretty simple and made in 2 tiers. Make your girl feel like the true princess that she is! Hit the tutorial for the pattern and step by step guide. scatteredthought
46. Easy to Sew Baby Sundress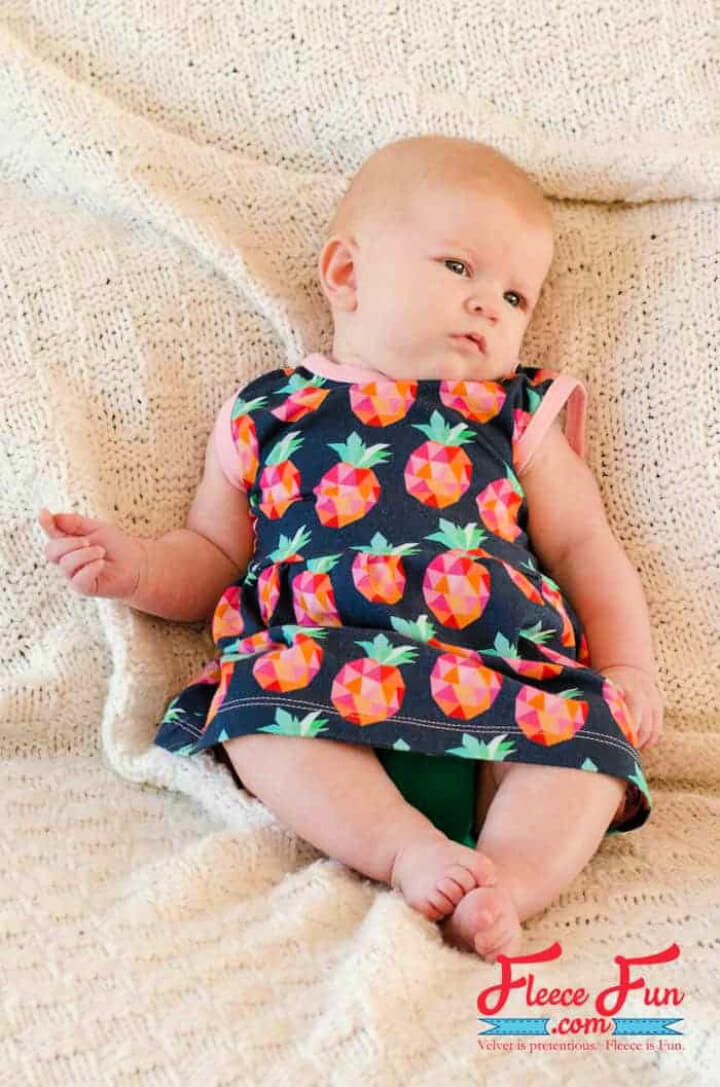 For your cuddly little package, sunlight and soaking some Vitamin D is as essential as any other thing! Wrap up your little one in this pretty and easy to sew baby sundress. Get the free dress sewing pattern from the tutorial, available for 3 to 18 months old babies. fleecefun
47. Dress Pattern for Beginners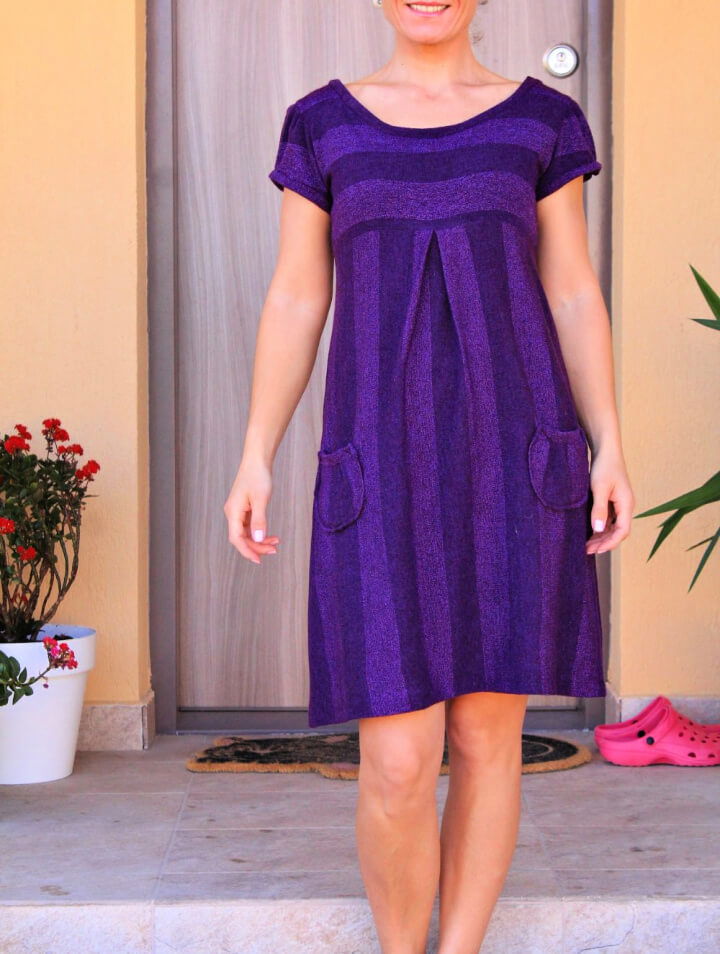 Are you a beginner at sewing? Even if you are, you can still easily nail this dress pattern all by yourself. What you need is a T-shirt that fits you well, a large piece of paper to draw your pattern, measuring tape, ruler, pen, pencil, and paper scissors. theseamanmom
48. Modern Dress Sewing Pattern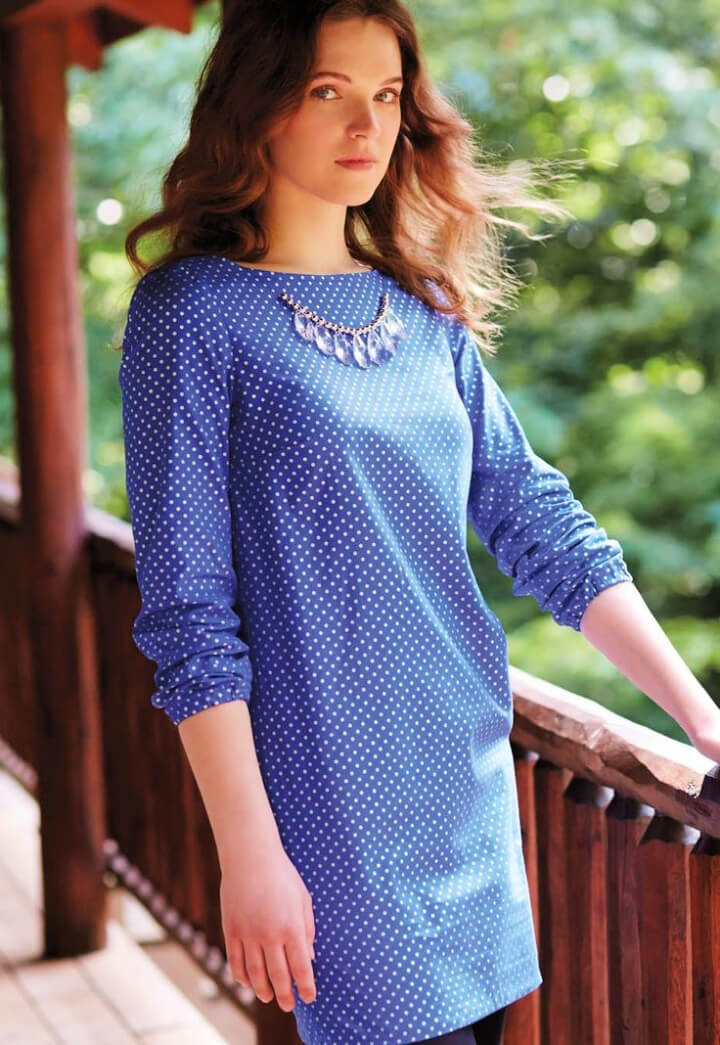 Check out this super trendy, modern and uber classy dress! With long sleeves and simple neck design, you can nail them with a pair of jeans. And add a stoned necklace to spruce up the entire look!
49. Sewing a Lily Linen Dress for Summer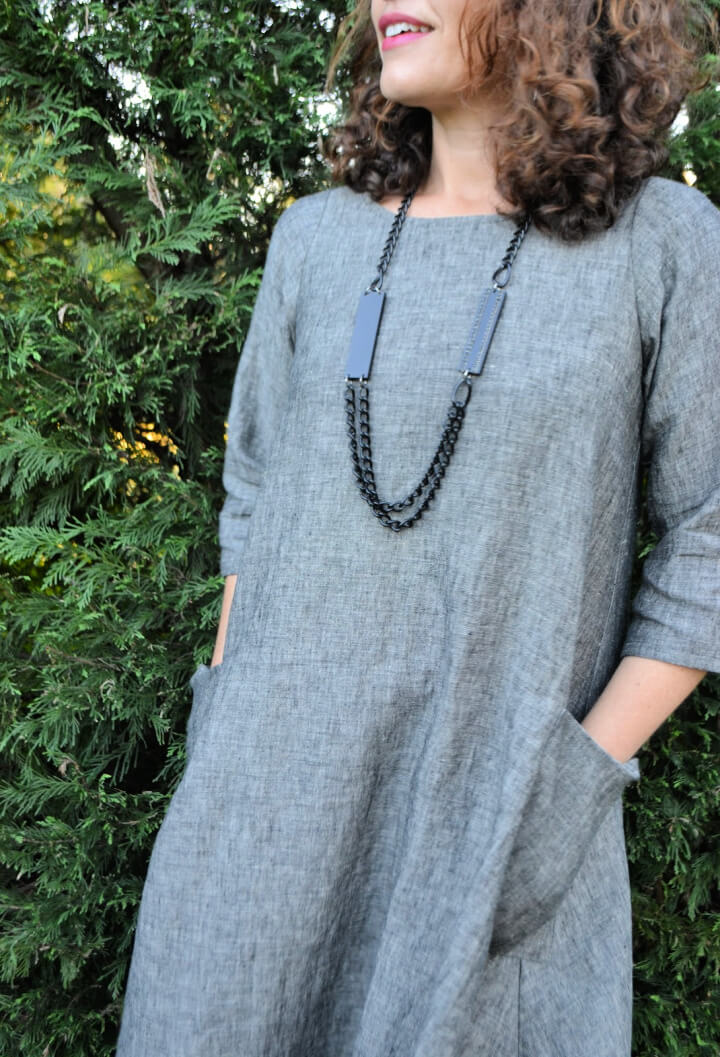 With this lily linen dress, you can look absolutely chic! The shape of the dress is totally figure-flattering, and you can look absolutely gorgeous and nothing less. The pleat tucks on the hem are giving it quite a charming look. tessuti
50. Easy Dress Sewing Pattern for Girls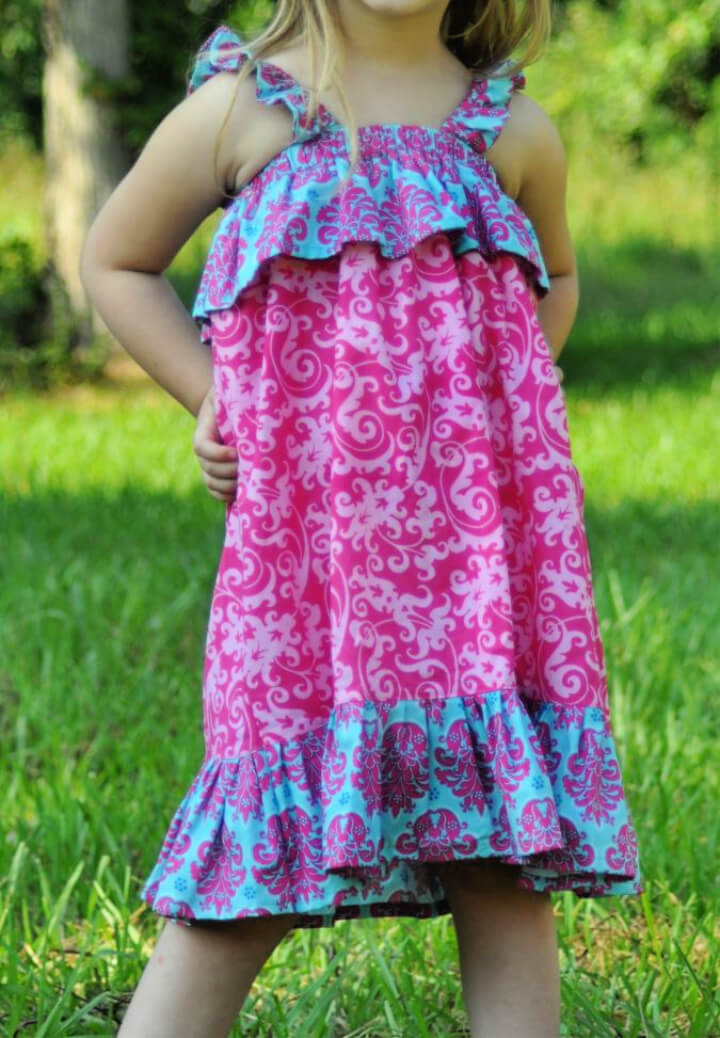 Design and style are a girl's best friend from the early start! Or in simple words, from the day when she learns to appreciate herself by looking in the mirror. For your little princess, make this uber pretty and stylish frock with curved seams. sewcraftyme
Related DIY Projects and Ideas
Skirt Sewing Tutorials: Here are cool DIY skirt tutorials for spring, summer and fall from beginner to advanced levels. Learn how to make a maxi skirt, a pencil skirt, a pencil dress, and more using step-by-step instructions.
Free Kimono Patterns: This is the ultimate list of free kimono patterns to sew! Find your next kimono pattern from a wide range of styles and designs.
Wide Leg Palazzo Pants Pattern: These palazzo pants are so easy to sew and they look great! You can make these free wide leg pants patterns in a variety of colors, patterns, and fabrics.
Maternity Sewing Patterns: With these free maternity sewing patterns, you'll be able to make stylish and comfortable maternity clothes that are a perfect fit for your changing body.
Cardigan Sewing Patterns: Get inspired with these free cardigan sewing patterns for beginners that will teach you how to make stylish, warm and cozy cardigans for yourself and your favorite loved ones.
Baby Clothes Patterns: These free baby dress patterns will help you to create a wardrobe for your little one. With so many designs available, you're sure to find the perfect pattern for your needs.
T-Shirt Sewing Patterns: These free t-shirt sewing patterns are the perfect way to get started in the exciting world of sewing and to come up with original designs for your clothing.
Hoodie Sewing Patterns: Discover free hoodie sewing patterns from some of the best designers that are designed for beginners who want to learn how to sew their own clothing.
Outfits for Summer: In this article, we provide you with stylish DIY summer outfits that are easy to put together and can be mixed and matched with a variety of fabrics.
Conclusion:
With these free dress sewing patterns, you can seriously create your own style statements, and your little girls can look as pretty and cherish the princess feels as much as they would want to! With this much variety, your wardrobe can look full and fabulous forever. Save money on branded dresses and yet look totally chic with these 50 free dress patterns to sew!!