Looking for free and easy ways to express your love for your pup? Try to make a DIY dog bandana! Learn how to make dog bandanas with these 17 free dog bandana pattern with step by step sewing instructions and printable template PDF. Whether you are a crafty beginner or an experienced seamstress, there is a free dog bandana sewing pattern that will suit your needs. From simple tie-on designs to ones with collars and dog scarf, you can find the perfect fit for your pooch! With just a few basic materials and a free dog bandana pattern, quickly whip up an adorable accessory for your furry family member and show them how much you care.
With the summer season just around the corner, dog bandanas are a great way for dog owners to provide a little summertime flair for their pups! These free dog bandana patterns are also a great project for beginner sewers. Luckily, there are many free dog bandana patterns out there to help you create your own unique look without breaking the bank!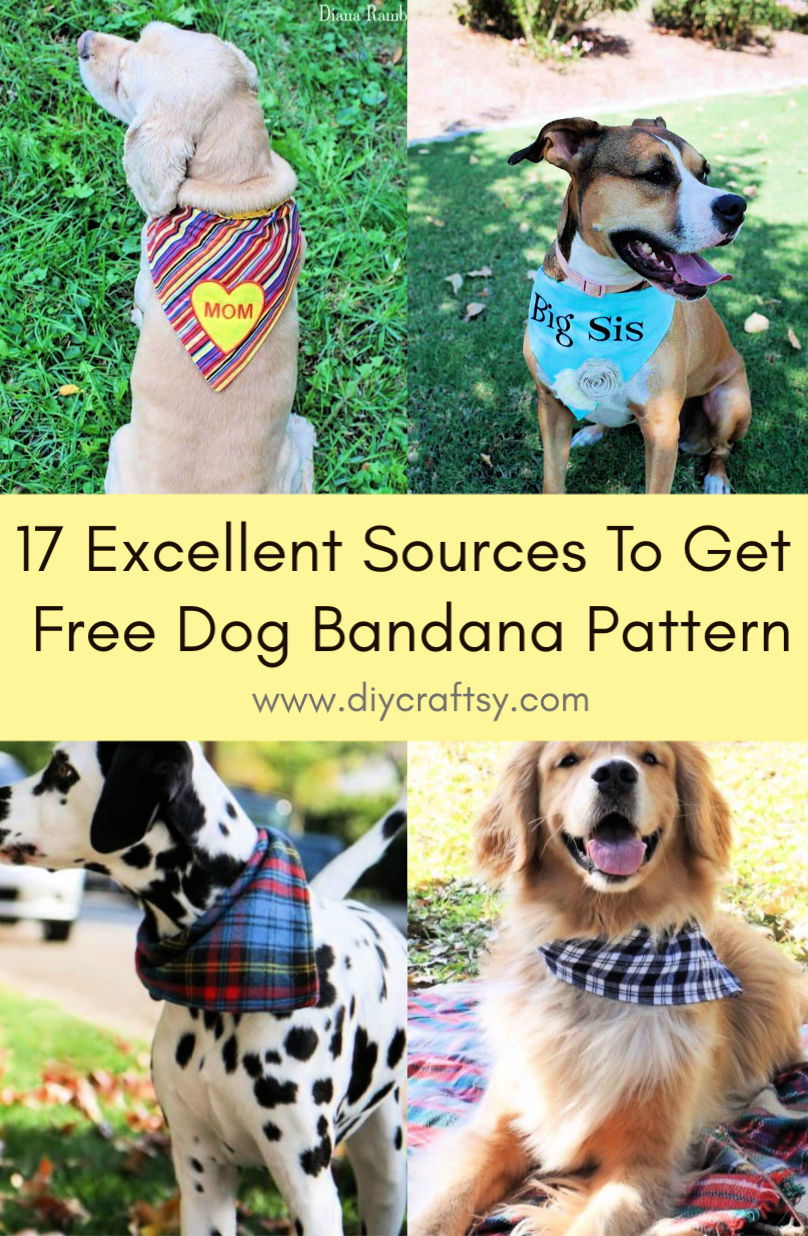 Whether you want colorful and bold prints or something subtle and more refined — with a variety of downloadable templates and sewing projects available, you can make a stylish accessory quickly and easily. Don't be afraid to experiment with different sewing techniques like adding intricate hem detail to see what catches your pet's eye (or other people's eyes). So Why wait? Go on and head over to find your favorite free dog bandana pattern today!
Next, use the DIY bandana to easily personalize dogs, write, print, or stencil the owner's names on the bandanas to do so! Explore all the free DIY dog bandana patterns to hack a lot more information!
How do you make a simple bandana for a dog?
To make a simple bandana for your dog, take a square piece of fabric and fold it in half diagonally. Cut the triangle so that you have two pieces. Place the two pieces together with the right sides facing out. Sew along the edges, leaving a small gap at one end to turn the bandanna inside out. Once finished, turn the bandana inside out and stitch the gap closed. Now you have a stylish, homemade bandana for your pup!
How much fabric is needed to make a dog bandana?
The amount of fabric needed to make a dog bandana depends on the size of your pet. Generally, you should plan for about one-fourth yard of fabric for smaller dogs and one-half yard of fabric for larger dogs. You may also want to purchase extra fabric in case any mistakes are made while cutting or sewing. It is important to choose a durable and comfortable fabric for your pet.
How big should a bandana be for a dog?
The ideal size of a bandana for your dog depends on the size of your pet. A pet's weight is typically used to determine the right size. Generally, a small or extra-small bandana is best suited for dogs that weigh up to 15 pounds, while medium and large sizes are recommended for pets over 15 pounds. Ultimately, the best way to determine the right fit for your pup is to measure their neck and match the bandana size accordingly.
Is it OK for dogs to wear bandanas?
Yes, it is ok for dogs to wear bandanas as long as the fabric used does not irritate their skin and the bandana is not too tight. Use a lightweight, breathable material and regularly check to ensure your pup's comfort. Bandanas can be a great accessory that adds personality and style to your dog. However, take care to avoid any potential choking hazards.
What does a dog wearing a bandana mean?
A bandana on a dog is often seen as a symbol of belonging and loyalty. Wearing a bandana can signify that the dog belongs to a certain owner, or it might mean that the dog has been trained in some way, such as being able to perform various tricks. It could also simply be an expression of fashion. Whatever the meaning behind it, wearing a bandana is sure to make your dog look stylish!
Do bandanas calm dogs down?
Yes, bandanas can have a calming effect on dogs. Bandanas are known to be associated with safety and security, providing comfort for your pup. When worn around their neck, it's believed that the slight pressure of the fabric helps to relax them and reduce stress. They also provide an extra layer of warmth when needed, allowing dogs to feel safe and secure. Bandanas are a great way to help soothe your pup in times of stress and anxiety.
Why do people buy dog bandanas?
Dog bandanas are practical and fashionable items that can provide various benefits. Functionally, they can help protect your pup from the sun, keep them warm during colder months, and even offer protection from bugs. Moreover, they also make great fashion statements, adding a splash of personality to your pet's outfit. From bold prints to classic styles, dog bandanas uniquely express your pup's personality. Ultimately, they make great gifts for any pet parent!
1. How to Sew an Easy Dog Bandana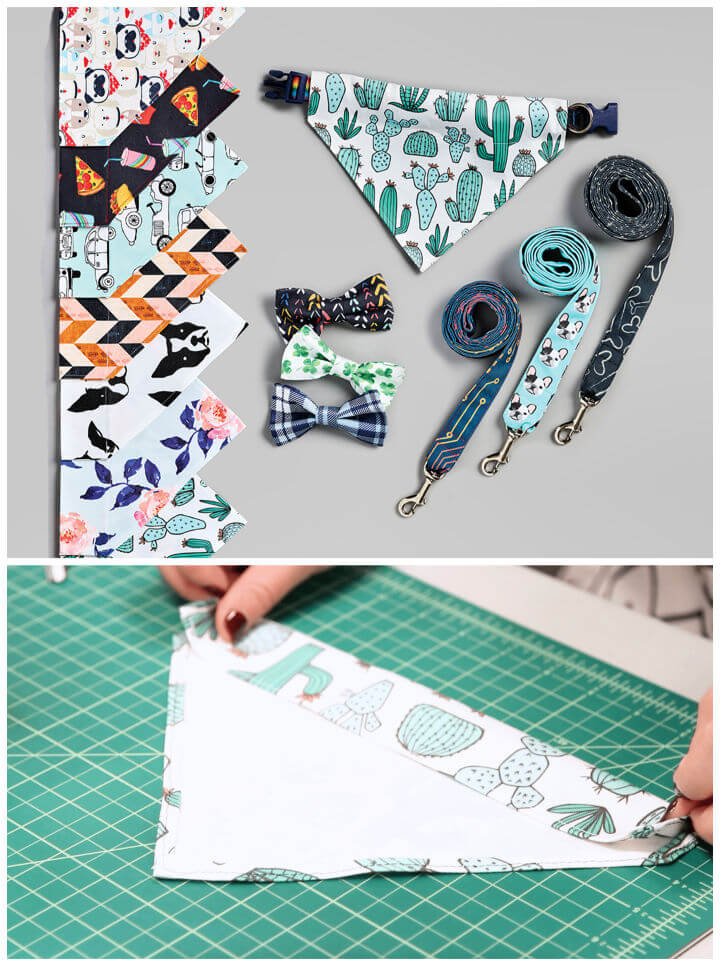 Bring a splash of colors to your furry friend by tying this bandana around the neck! Here you need one fat quarter of fabric to sew this bandana! A quite easy sewing project to do for your furry friend! Experiment with this bandana with your favorite fabric! Do use a bandana template to get your work a bit easier! Full project details here spoonflower
2. DIY Dog Bandana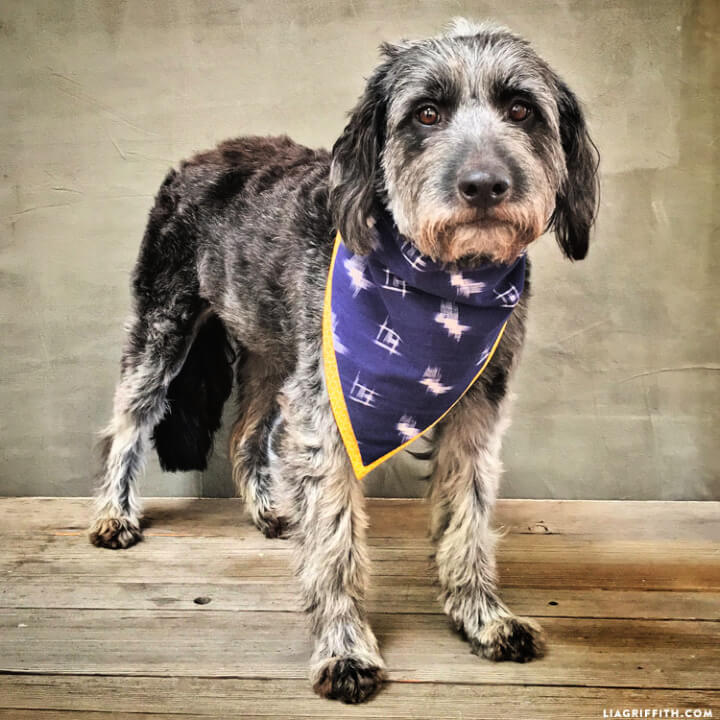 Create a bit more handsome personality of your dog with this bandana that you can slide over the pup's collar! This triangular dog charm is an easy sewing project that every beginner can do with great ease! Make the bandannas with soft and comfortable materials like with fabric! liagriffith
3. Free Dog Bandana Pattern
Cute up your little dog pets with this polka-dotted dog bandana will be stylishly around the necks of female dogs! A smart way to reuse the old fabric and to show you love to them! The polka-dotted touch will help create a feminine appeal of your dog! A quite easy to follow dog bandana pattern! mygoldenthimble
DIY Dog Bowl Stand: If you're tired of the same food and water bowls getting knocked over and scooted around your floor, having a DIY raised dog bowl stand may eliminate those issues for good.
4. Reversible Slip Over The Collar Dog Bandana
Bandannas also help to keep your dogs cool and relaxed, so they can be the best treatment for aggressive dog behaviors! It can be added to a dog collar you already have or can be string up to be around the dog's neck! Here this dog bandana is made of fabric having dog pas stamped pattern! This bandana can slip over the dog collar in either direction! sparklesofsun
5. How to Make Dog Bandanas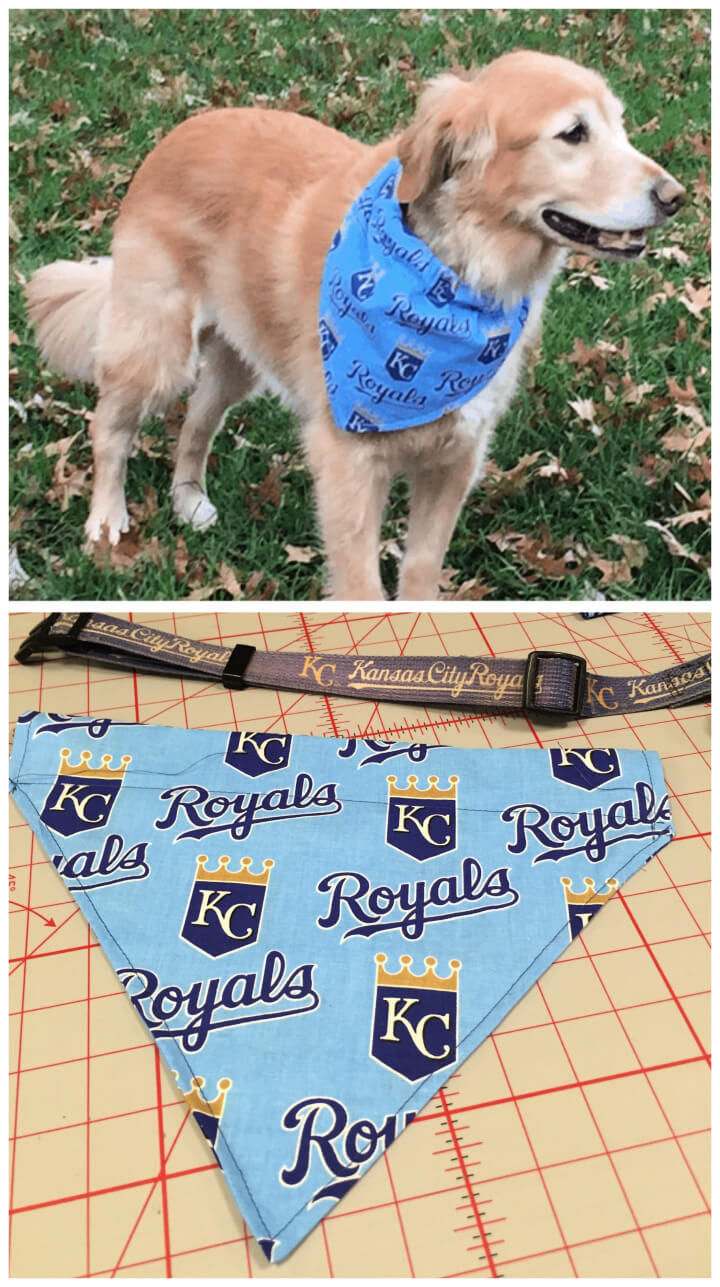 Check out here another triangular fabric beauty, the precious dog bandana, a cool handmade gift for a pet lover in the home or in a friend's circle! Using a template can make your work easier! The way to recycle the fabric scraps for! skiptomylou
6. DIY Reversible Dog Bandana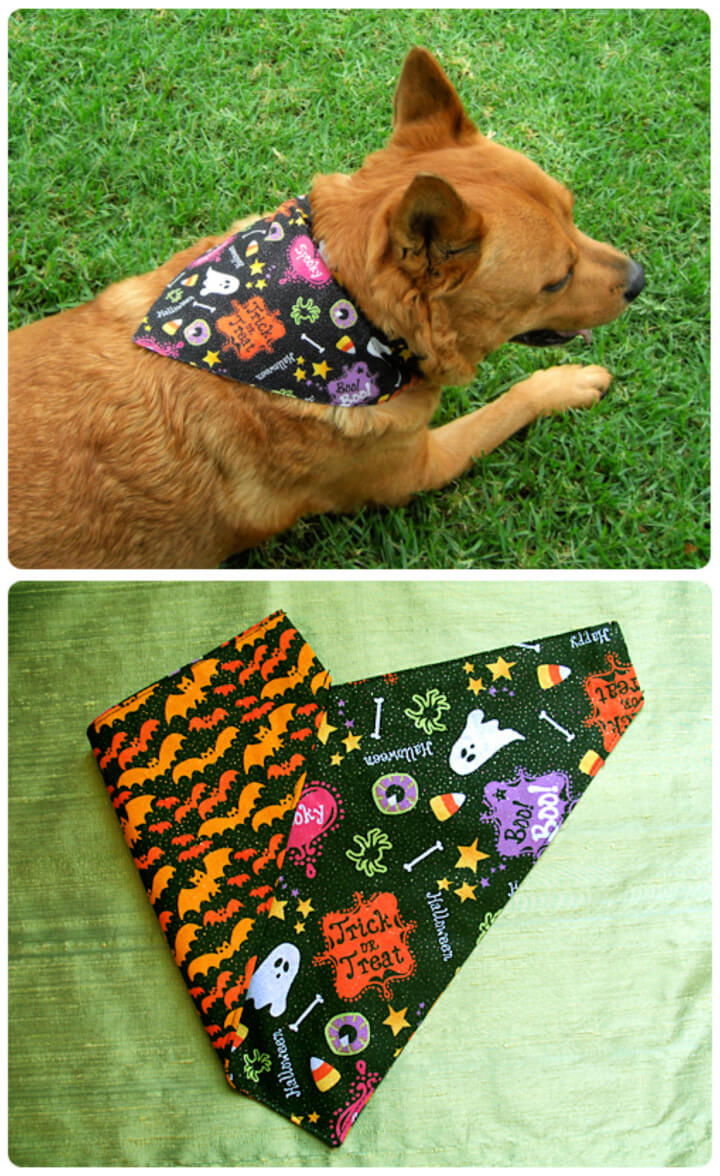 Make this reversible dog bandana for the super dog look of your furry friend! It will be an excellent fabric charm hanging on the front or back neck for cute style statements! The best you can get to get your dog aesthetically pleasing! Most importantly, your dog is going to love it wear around the neck! Full tutorial here gleefulthings
7. DIY Reversible Pet Bandana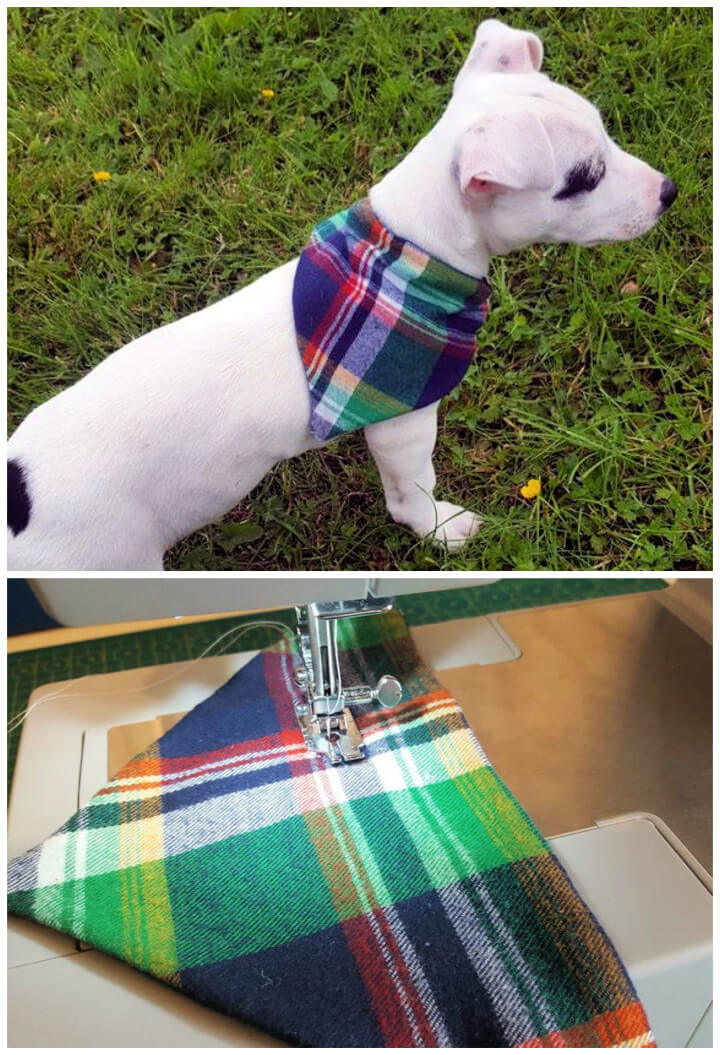 The dog collars get dirty, so you need to replace them after some time! This slip over the reversible collar bandana will also keep the dog collar look new all the time! Hence, bandannas also work great as dog collar covers! Make this bandana using a recycled t-shirt, a smart project to do with your old t-shirts too! instructables
8. DIY Personalized Dog Bandana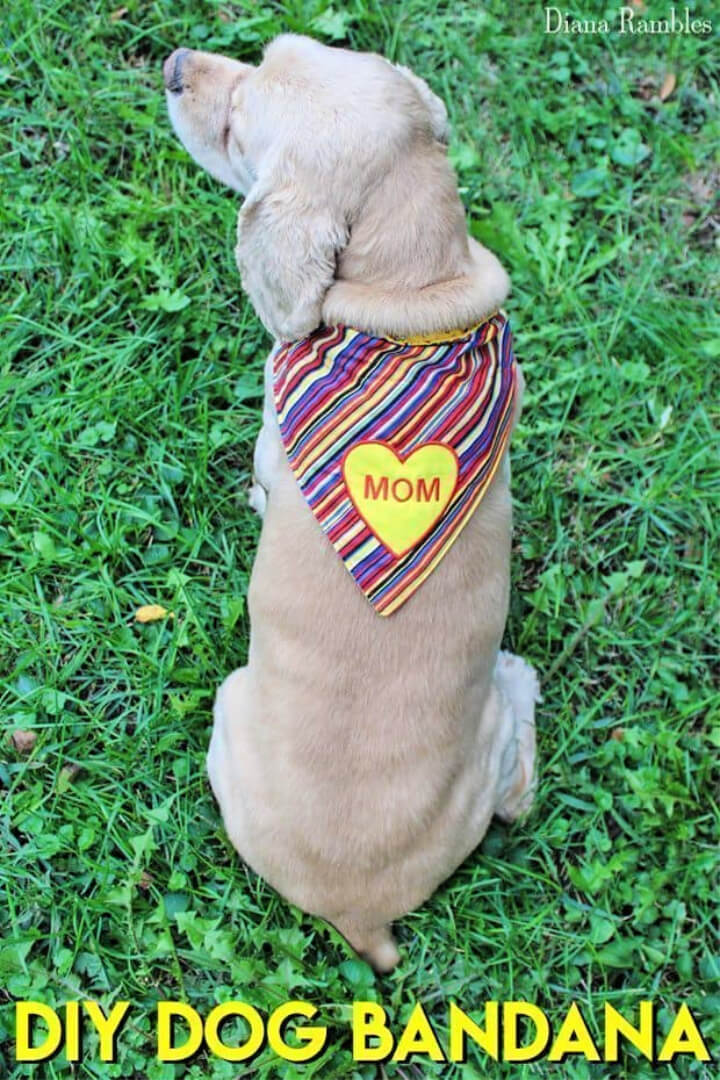 Building this bandana will too much fun as you have to sew a heart applique too on the bandana having name letters written over! Will be the best dog personalization done in a cute handmade way! The colorful stripes look great and will bring enchanting colors to your dog! dianarambles
9. How to Sew a Pet Bandana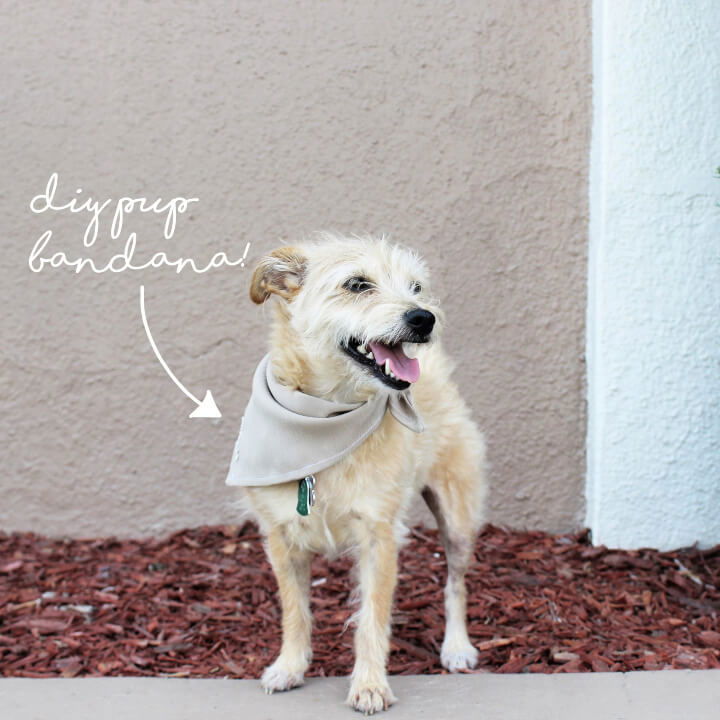 Bring colors and your favorite hues to your dogs by using bandanas, the perfect accent to tie around the neck of your pets! They are pretty decors for the dogs and can be your next inspirations to personalize your dog! This bandana features a soft neutral hue and can be sewn very quickly! Full how-to sewing tutorial here thefloramodiste
10. Make Your Own Dog Collar Bandana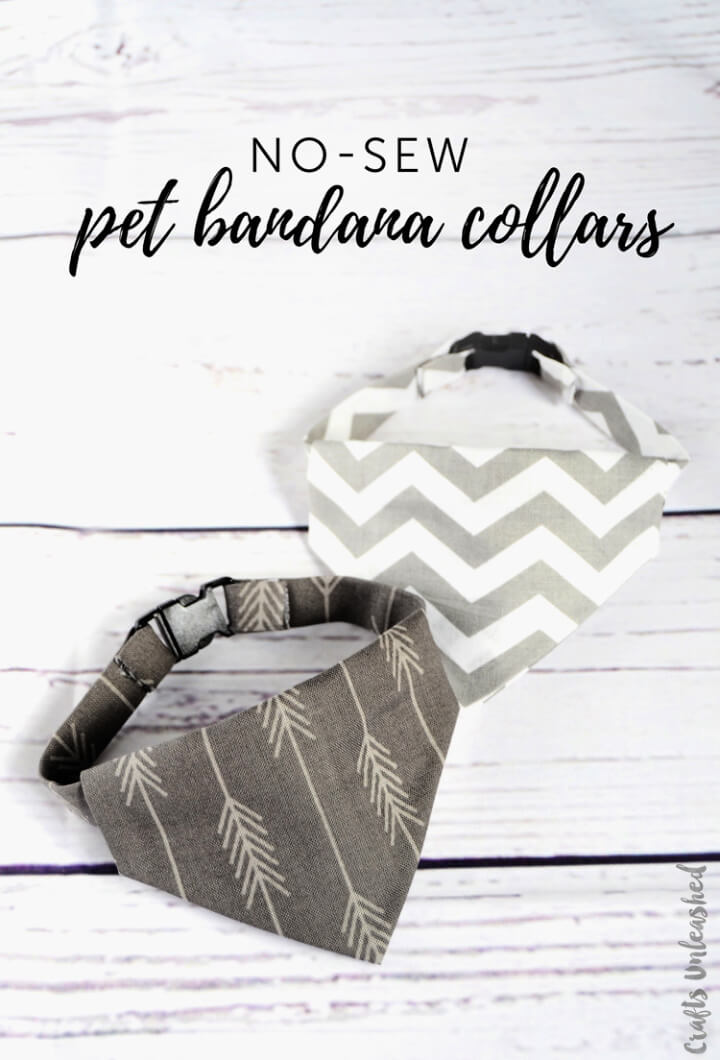 Make this precious dog collar bandana using fabric and end the collar strands with a lovely buckle! Put your design template on the table and start doing your work with great ease! This project begins by cutting a big fabric hexagon, make the strap separately, and then add! consumercrafts
11. Sew Dog Collar Bandana – Free Pattern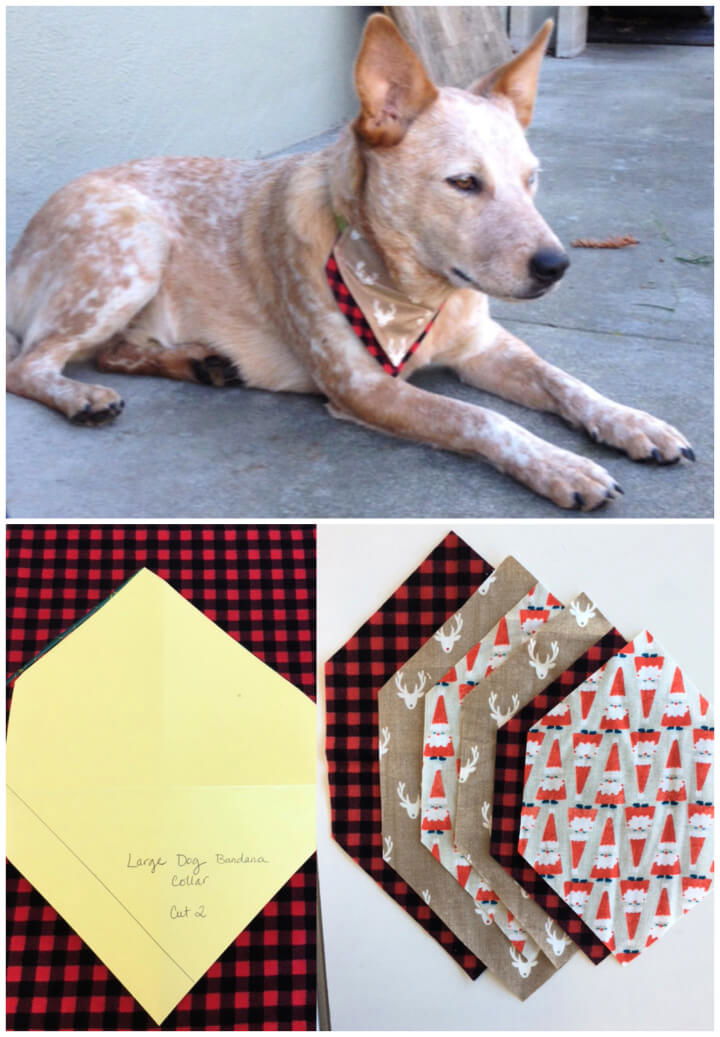 Put together also the contrasting fabric colors to make striped bandannas featuring outstanding colors and hues! Do too this project by sewing fabric hexagons, and you can go with any combination of contrasting fabric for this easy-to-sew colorful bandana design! Complete how-to guides here hartsfabric
12. How to Make Flannel Dog Bandana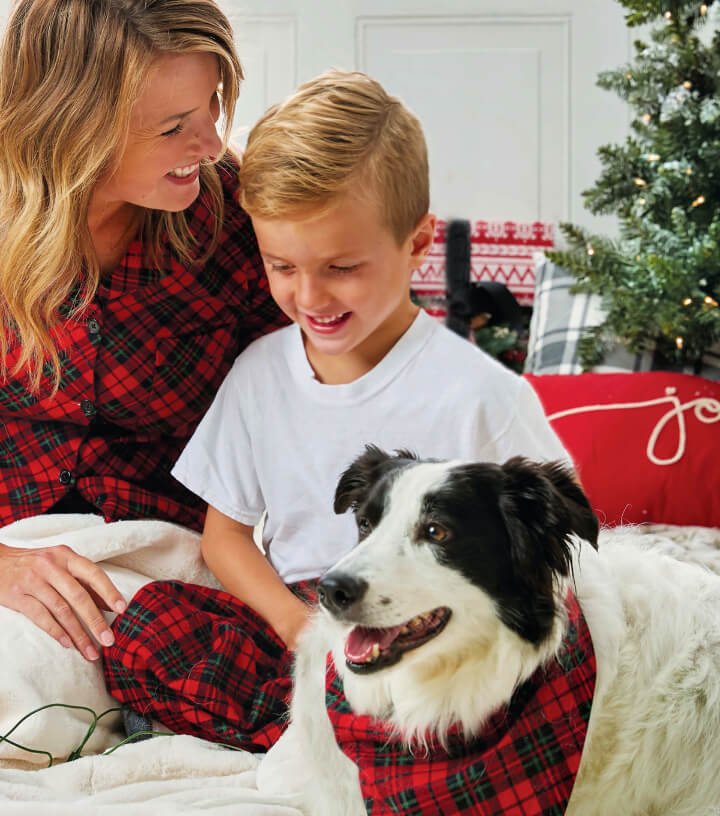 Go also smartly sew with the leftover flannel fabric to make a gorgeous dog bandana! Look at the stunning design texture of this readymade design featuring a red and black hue! The most handsome gift to prepare for a pet-loving friend! It will also help to catch the loose hair around the neck in style! Complete instructions here joann
13. DIY Fringed Flannel Dog Bandana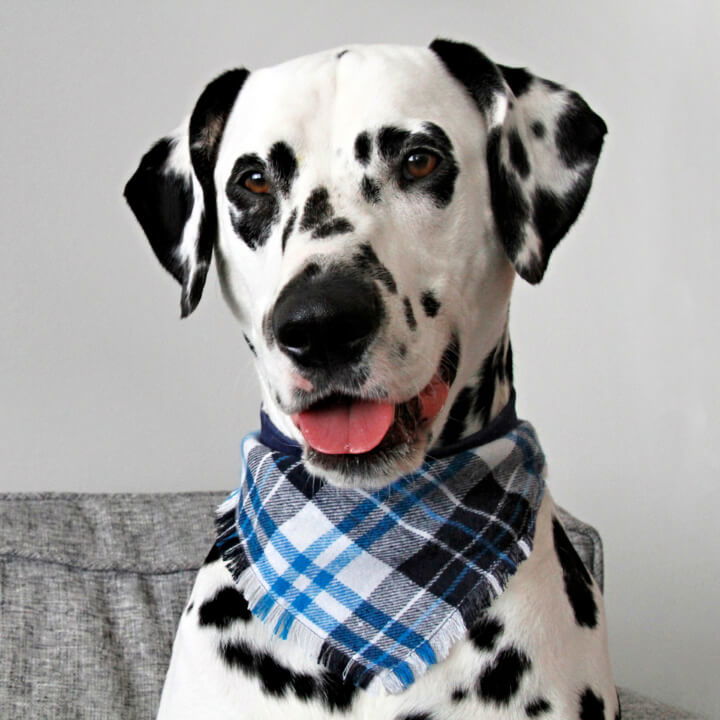 Sew the fabric having different design prints and patterns so they will appear in your bandana pattern! The best ornament fabric triangles to tie around the dog necks! The sewing pattern and design are the same and involve sewing a fabric triangle with a fabric hexagon! Full instructions here dalmatiandiy
14. Easy DIY Dog Bandana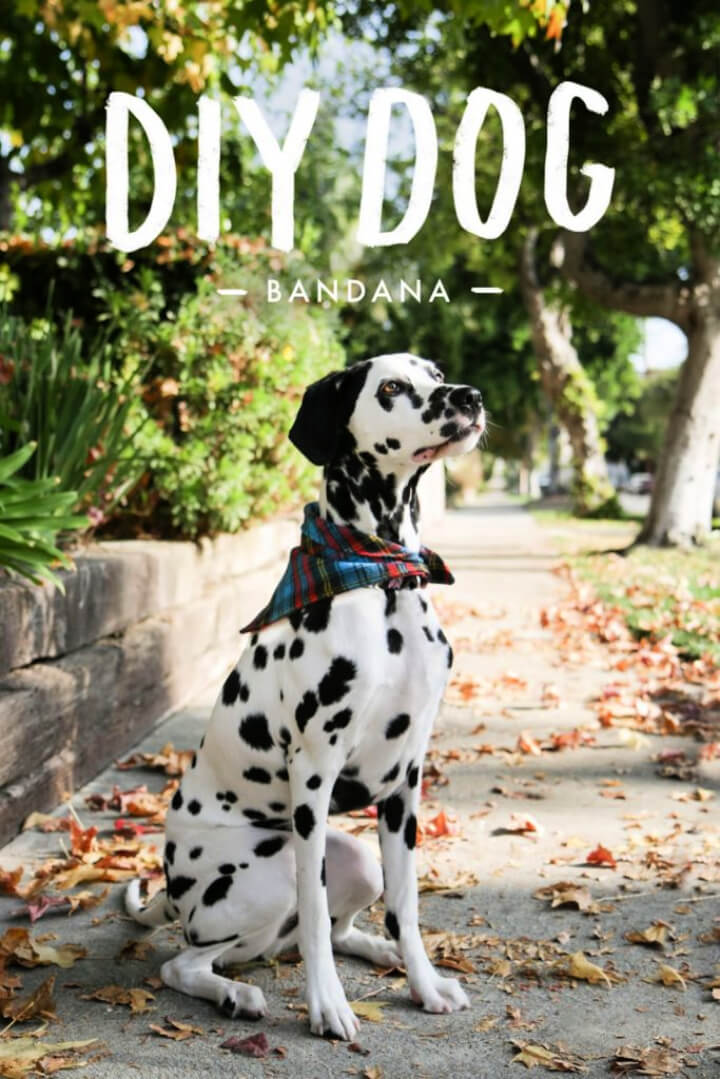 Protect your dog from sunburn while making them wear some colors, using this colorful striped dog bandana! The best neck decorations for pet friends! Sew it also for a friend owning a dog! The excellent looking design that even a beginner can duplicate with great ease! Complete pattern and tutorial here jamiebartlett
15. Homemade No Sew Dog Bandana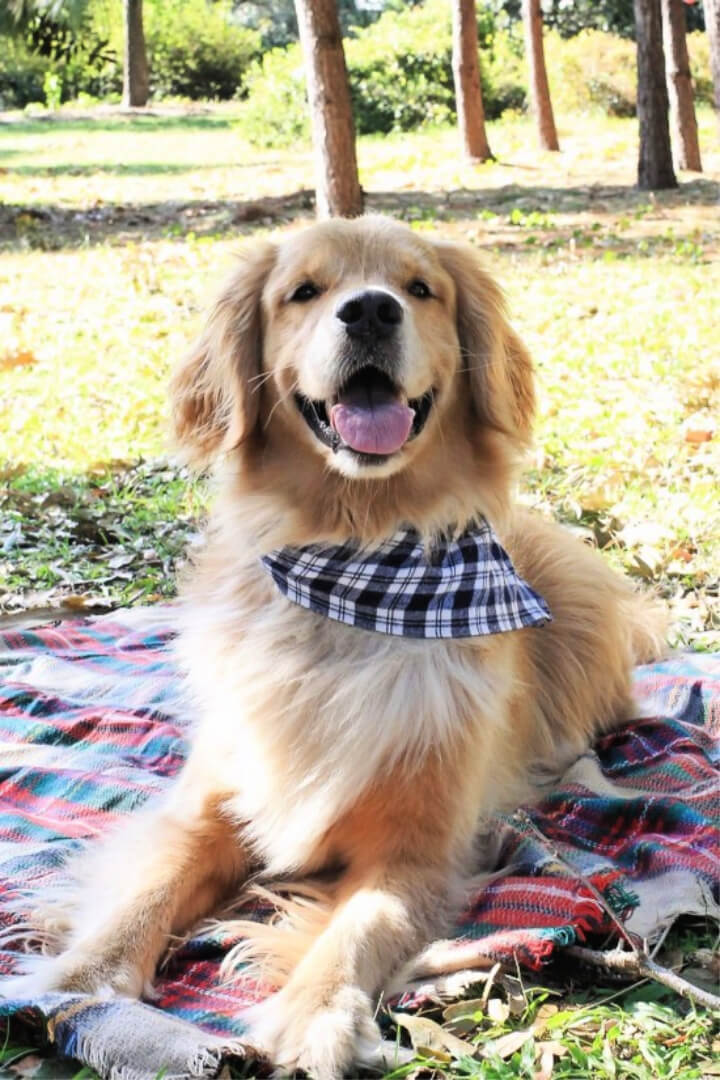 Also, go no-sew with your favorite fabric to make a bandana! This is going to be the most straightforward DIY dog bandana project that everyone can do with great ease! The white and black checkered appeal will go distinguished around the neck! angelamariemade
16. Quick DIY No Sew Dog Bandana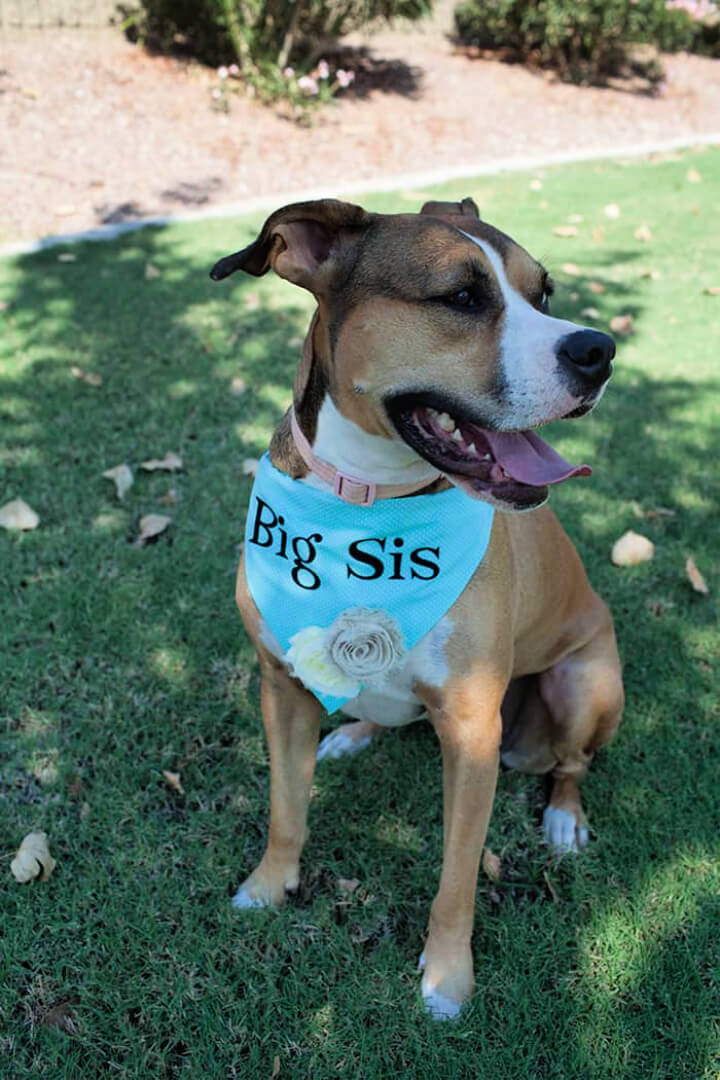 Need a bandana quickly? Then don't waste time by being around a sewing machine, make a no-sew dog bandana will be ready in seconds, will also be loved dearly by all! Also, write the name letters of your own on the bandana for some amazingly cool effects! Have a peek at this turquoise bandana having a rose flower print! Full tutorial here joyfullymad
17. Free Dog Bandana Sewing Pattern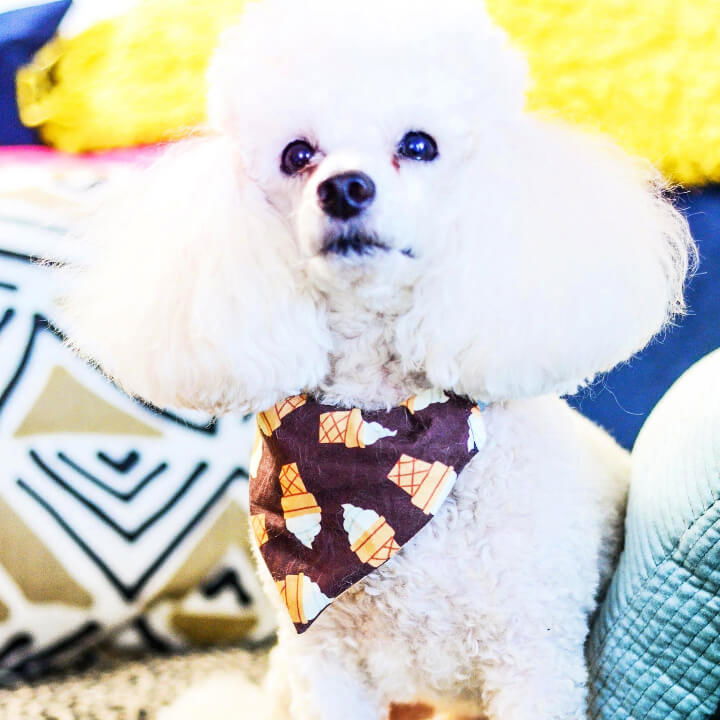 Make use of fabric having any print to make a cool bandana featuring that cool design pattern! This bandana design will rock for every dog breed and is something quite cute and lovely looking! A cool sewing bandana pattern that you can also sew as a slip over dog collar bandana! pbsfabrics
Related DIY Projects and Ideas
You may also like these best and free dog birthday hat ideas to give your creativity a new touch and make happy your dogs.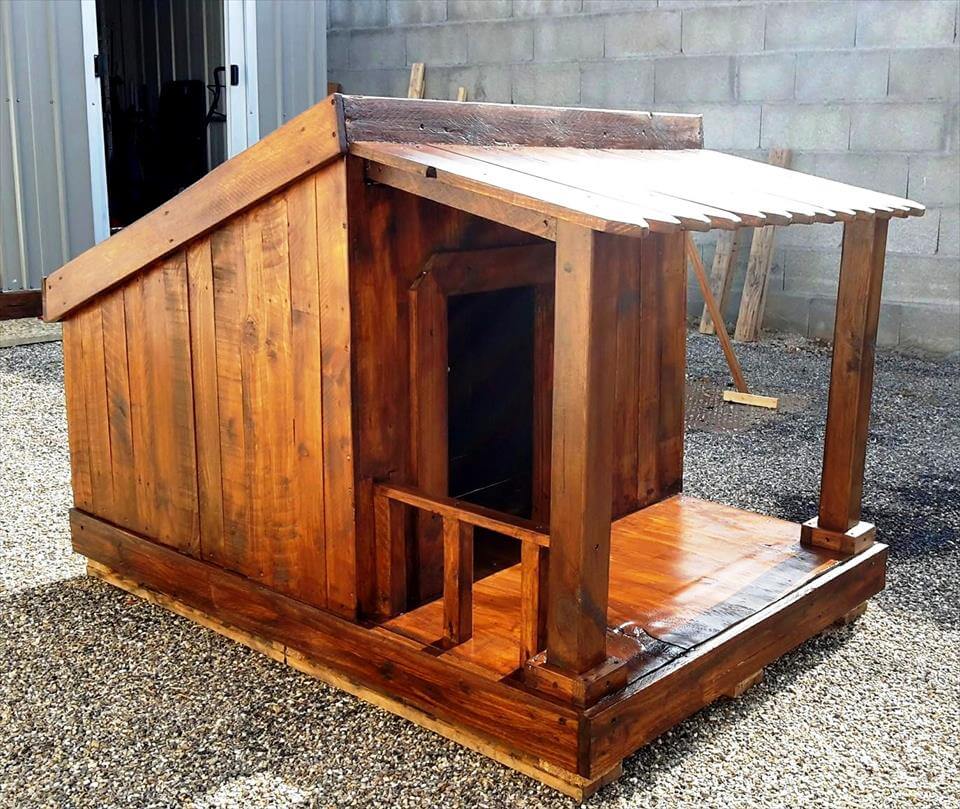 You must design a personal living place for your dog like a DIY dog bed or a dog house is a great choice for your furry friend. Get these free dog house plans and material list to build a simple dog house at no cost. Your dog may also love this inexpensive and easy to make a pallet dog house.
Conclusion:
Now that you know how to make a dog bandana, it's time to get sewing! This roundup of free patterns will help you get started. Choose from a variety of styles and sizes to find the perfect fit for your pup. With so many options available, there's sure to be a pattern here that you'll love. So grab your supplies and get started on one of these fun projects today!