Learn how to sew a blanket with these 15 free blanket sewing patterns including step by step instructions, PDF pattern and video tutorial. It is no wonder that blankets make an epic handmade present to all, especially to parents-to-be. So, make your own blanket at home with these 15 free blanket sewing patterns that will have great sentimental value due to being handmade.
Sew every style and design of blanket at home that will beat the market -bought blankets in price, coziness, and cuteness. Visit these 15 Free blanket sewing patterns sharing the basic to advanced techniques to sew a blanket. Moreover, the list covers lots of different types of fabrics like flannel, fleece, cotton, and felt to sew a blanket like a pro. It will be a great rewarding experience too to sew a blanket out of fabric that is old or no longer in use.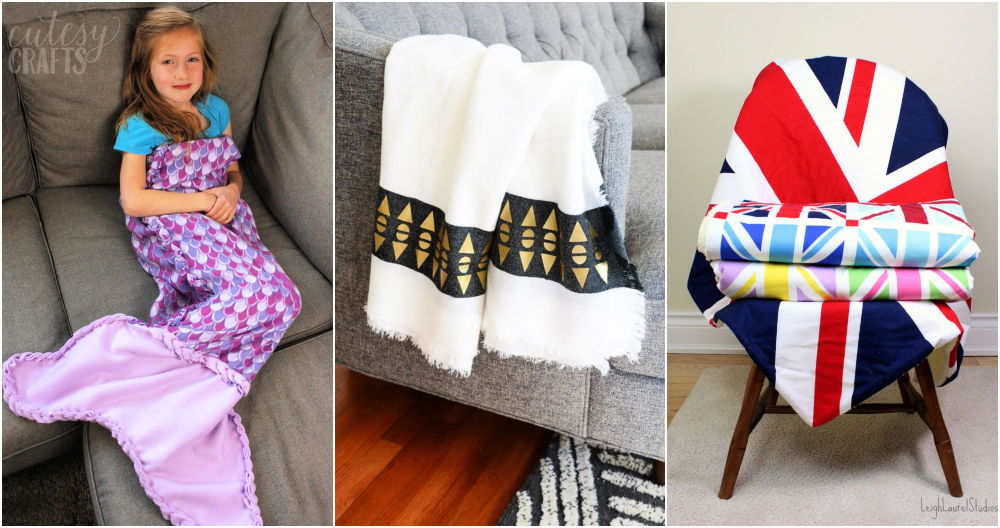 Free Blanket Sewing Patterns
From lightweight summer blankets to cozy winter snuggle sacks to weighted blankets, sew all types of blankets at home using these free blanket patterns. The step-by-step instructions, sewing instructions, cutting directions, and visual guides will guide you through every step.
Does the list take care of all craft-loving persons, not a sewing master? Don't worry. Go with the no-sew blanket patterns, will work up super quickly. Furthermore, use the Cricut machine to decorate your finally completed blankets with iron-on vinyl. Explore these free blanket sewing patterns to see the readymade samples of sports baby blankets, animal-inspired blankets, mermaid tail blankets, and rainbow blankets.
1. Colorful Baby Blanket Pattern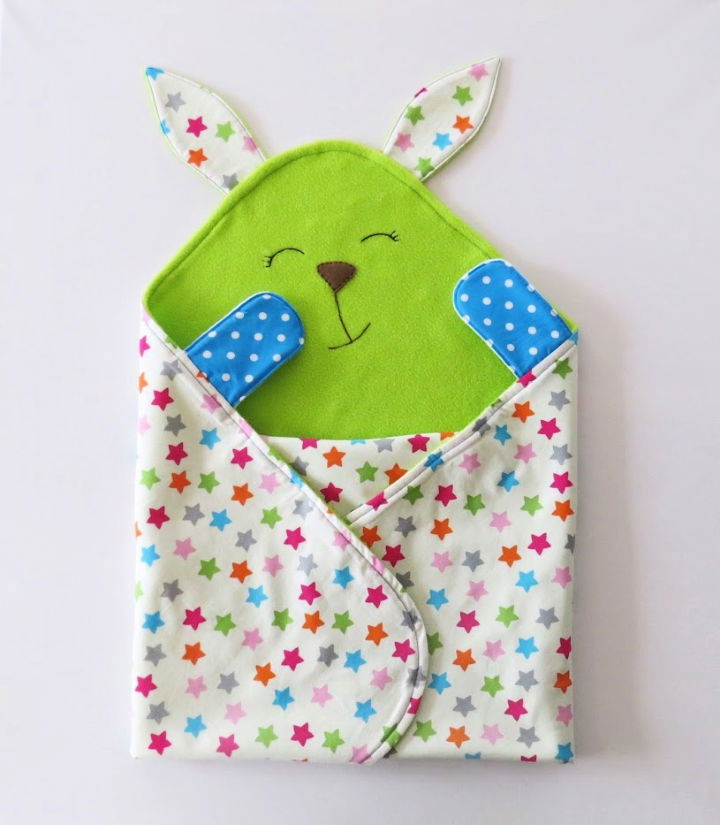 Please, a baby with this blanket, a fun winter warmer inspired by a bunny. The bunnies are cute like a baby, so this blanket will be a decent gift choice too for a mother to be. An easy sewing project that will complete in 1 or 2 hours. Use fleece fabric, cotton, and a little piece of wood or felt to sew it. sewtoy
2. DIY Geometric Edge Throw Blanket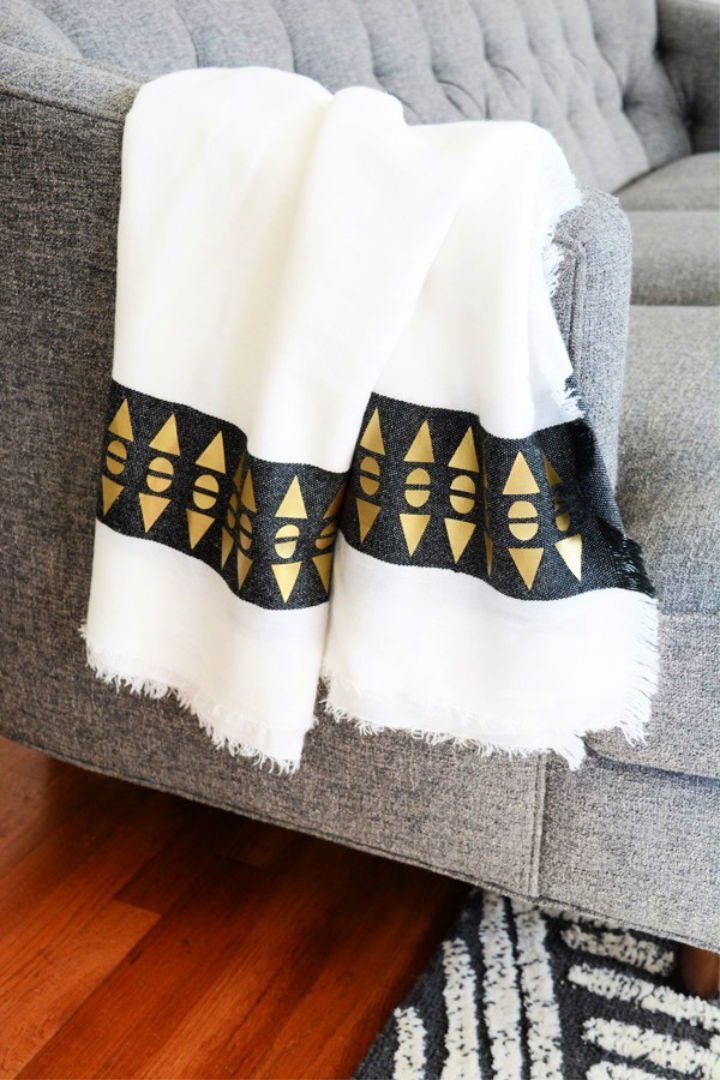 Make gorgeous blankets using the Cricut machine too. Sew the normal blankets, spruce them up with the iron-on vinyl that you can design your own. Peek into features of this geometric edge throw blanket, decorated with geometric gold iron-on vinyl. Details here oleanderandpalm
3. Handmade Riley Blake Union Jack Blanket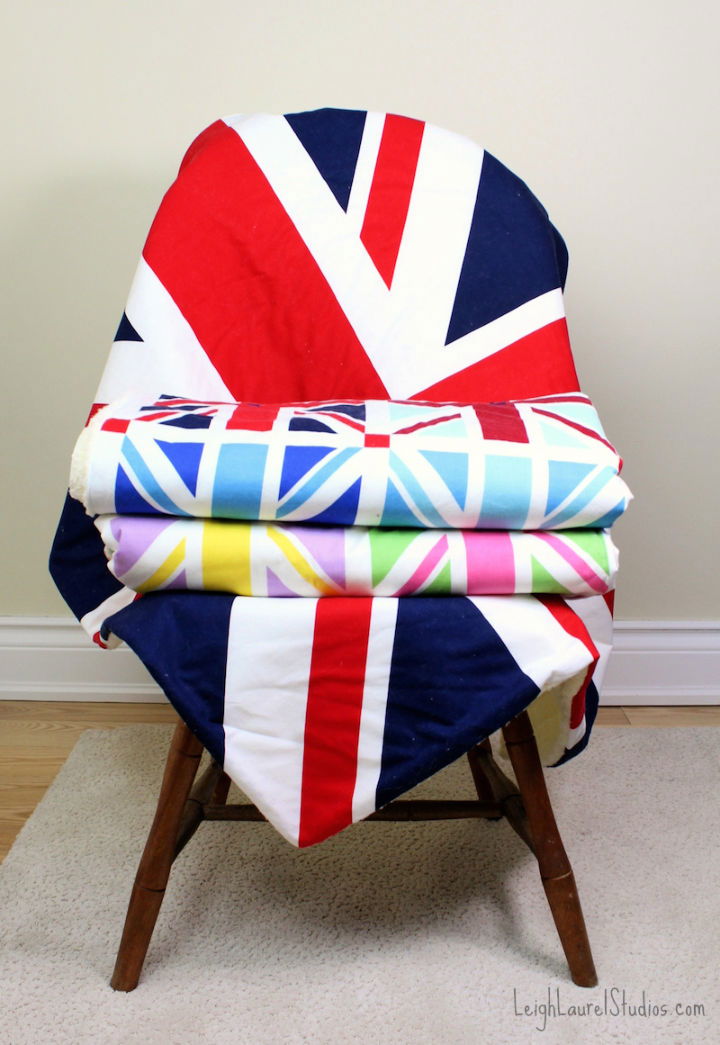 Express your country love using your sewing machine, sew this union jack blanket, make a great patriotic gift too on the Independence Day. The Riley blanket union jack blanket will be the best winter warmer to add to your wardrobe. Here is how to sew it leighlaurelstudios
4. Free 18-inch Doll Blanket Pattern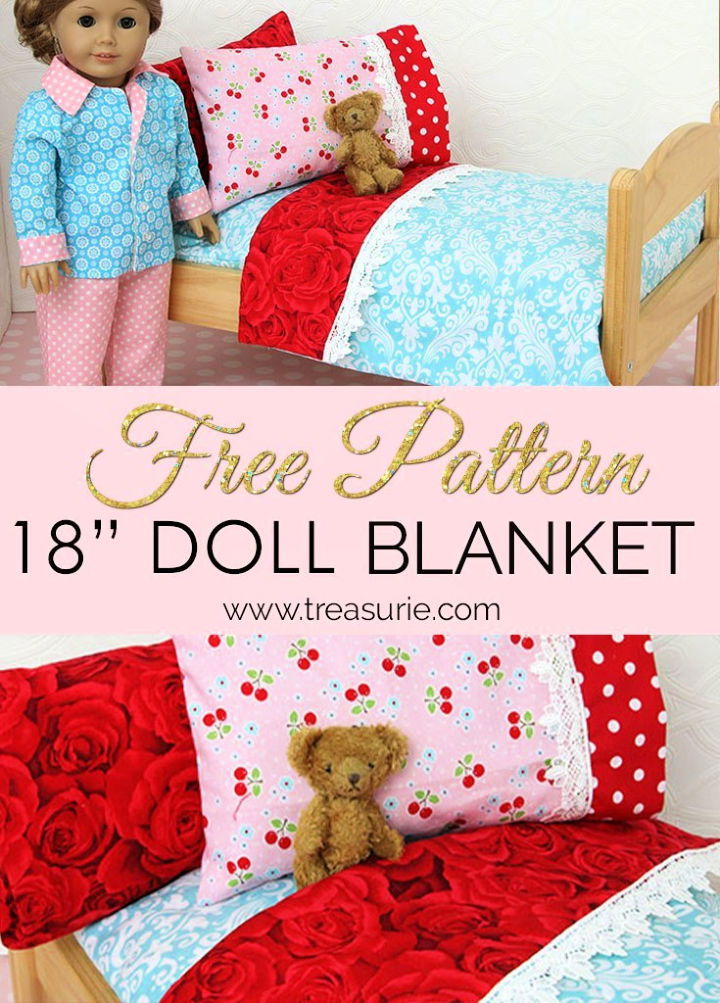 Take good care of your little girl's dolls too by sewing this miniature blanket, an easier sewing pattern ever. It will be a sweet addition to doll bedding and a sweet handmade gift for your doll loving little princess. Grab 2 fat quarters, lace trim, and fleece to sew this 18″ mini blanket. treasurie
5. Rainbow Baby Quilt With Cricut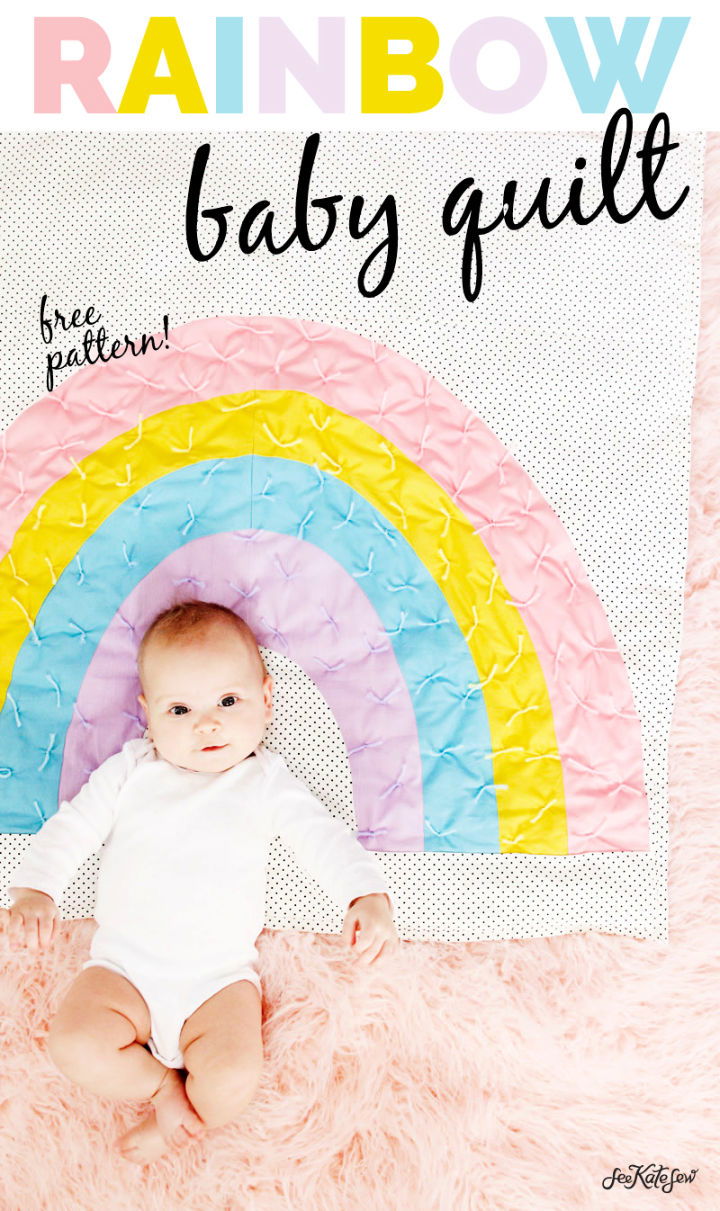 Get helped by the Cricut Hand Tools to sew this rainbow baby quilt, will bring colors to baby's cradle or bedroom. This cute blanket appears in 4 colors along with a base fabric color. Grab a pattern, 1/2 yard of 3 each colored fabric, 3/4 yards of additional fabric, and the main polka dotted fabric to sew it. Details here seekatesew
6. No-Sew Fleece Mermaid Tail Blanket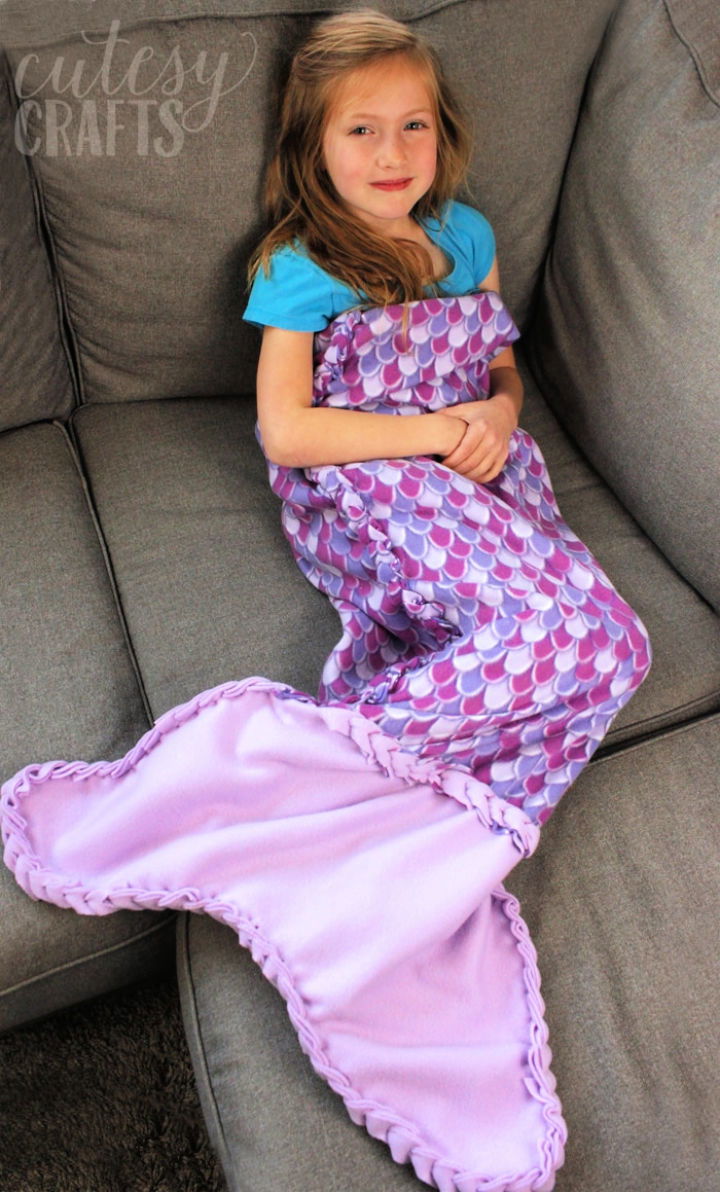 Maybe you are not handy at sewing, but there is good news. You can still make amazing blankets like this mermaid tail snuggle sack, will cover your lap warm while being on a couch. The fun blanket gift for kids at the home. You need 1/2 yard solid fleece and 1 1/4 yard of mermaid scale fleece to make this no-sew mermaid tail blanket. cutesycrafts
7. How to Make a Throw Blanket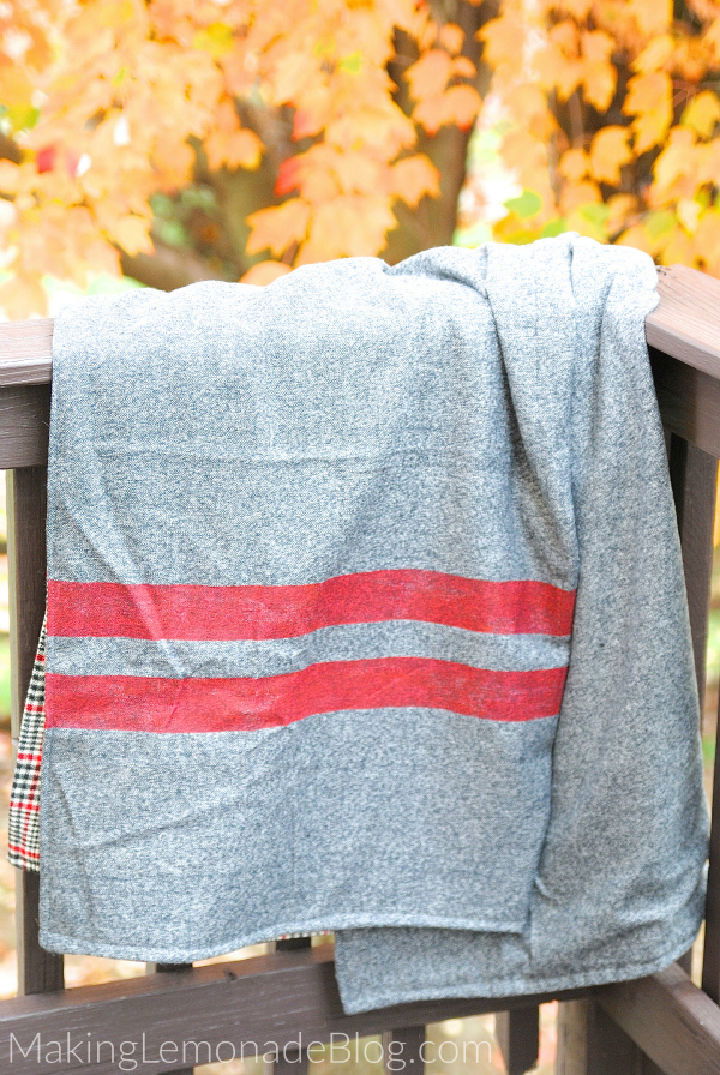 Looking for the best gift for a couple expecting a baby? Then do sew this throw blanket, will show how much you care. The provided pattern will make sewing this blanket a big fun even for a beginner. You need 4.5 yards of flannel fabric to sew this blanket, will work up quickly. Sewing instructions here makinglemonade
8. 10 Minute Baby Receiving Blanket Pattern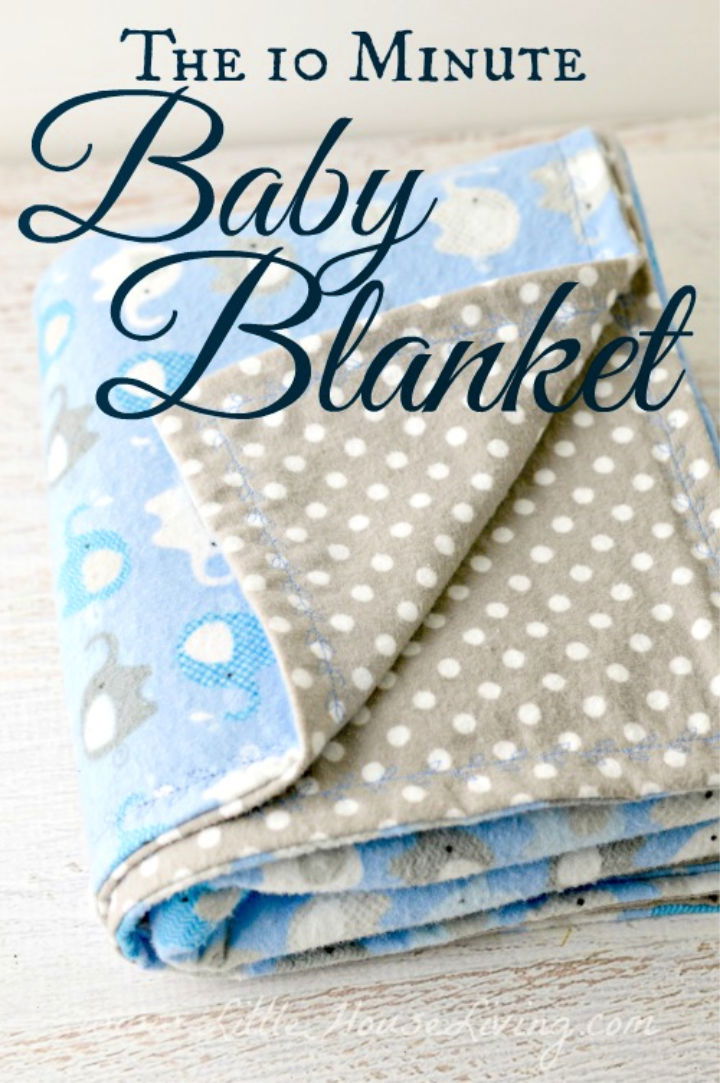 Bring an instant comfort to a trembling newborn by sewing this blanket in 10 minutes only. You only need here the flannel fabric in a polka dot and in any other print to sew this baby receiving a blanket. The quickest blanket sewing pattern, a last 10-minute gift idea for a mama-to-be. littlehouseliving
9. Sew the Easiest Summer Blanket Ever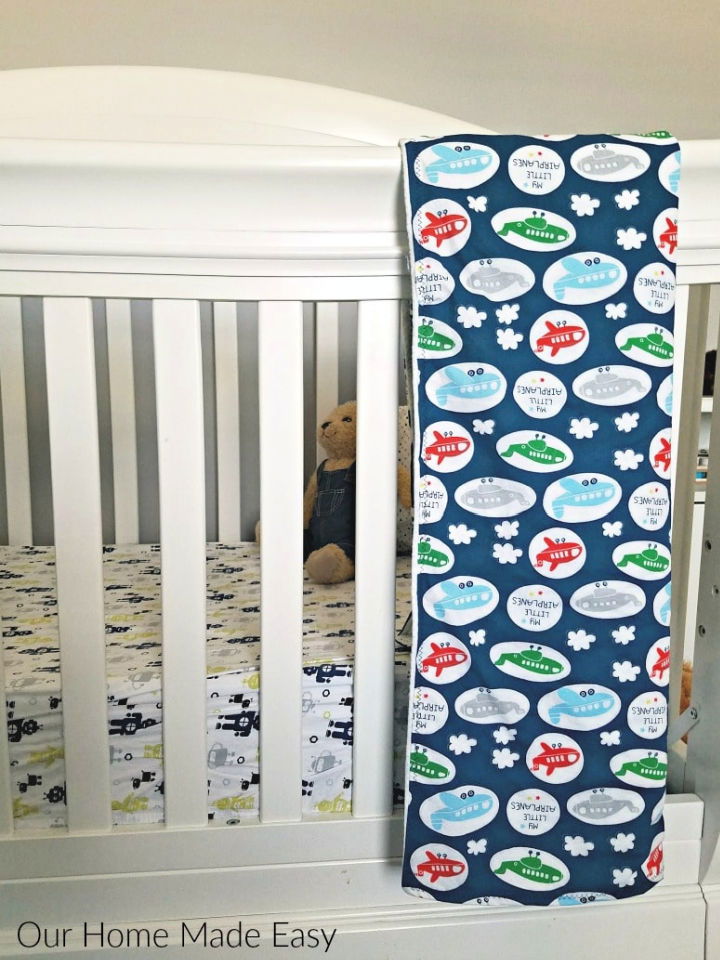 Use 1.5 yards of each flannel and cotton fabric to sew this summer blanket, will be super soft to sit and sleep on. It appears in white and navy blue color will rock for the summer season. A sweet blanket gift to sew quickly with your sewing machine. How-to guides here ourhomemadeeasy
10. Free Baby Blanket Sewing Pattern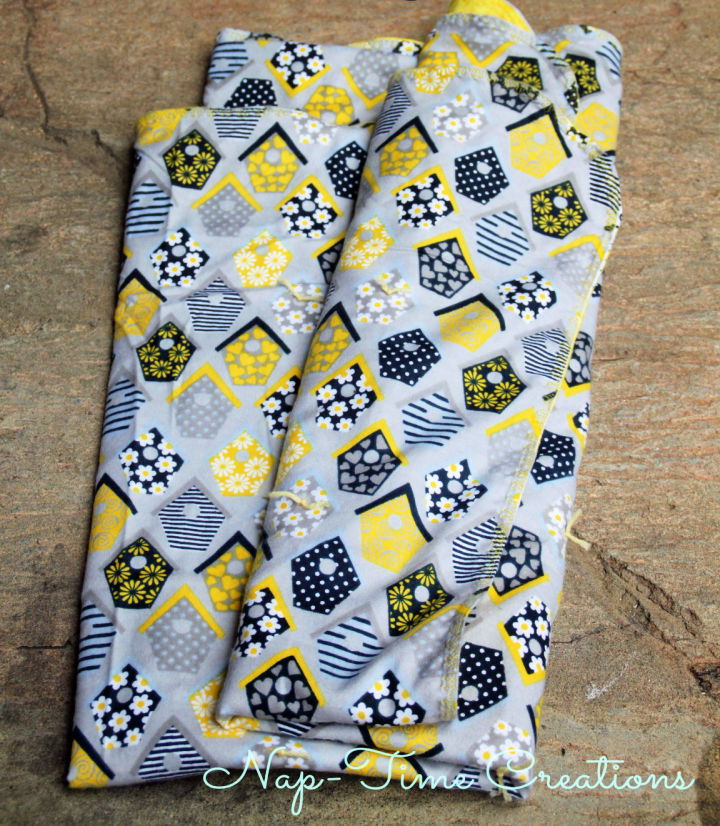 Feel the happiness to make something lovely and caring from scratch like this baby blanket. Use any leftover fabric from home to sew it. It will be a great project for a beginner sewist and also for an avid sewist willing to practice the basic techniques. lifesewsavory
11. Cozy Football Blanket Pattern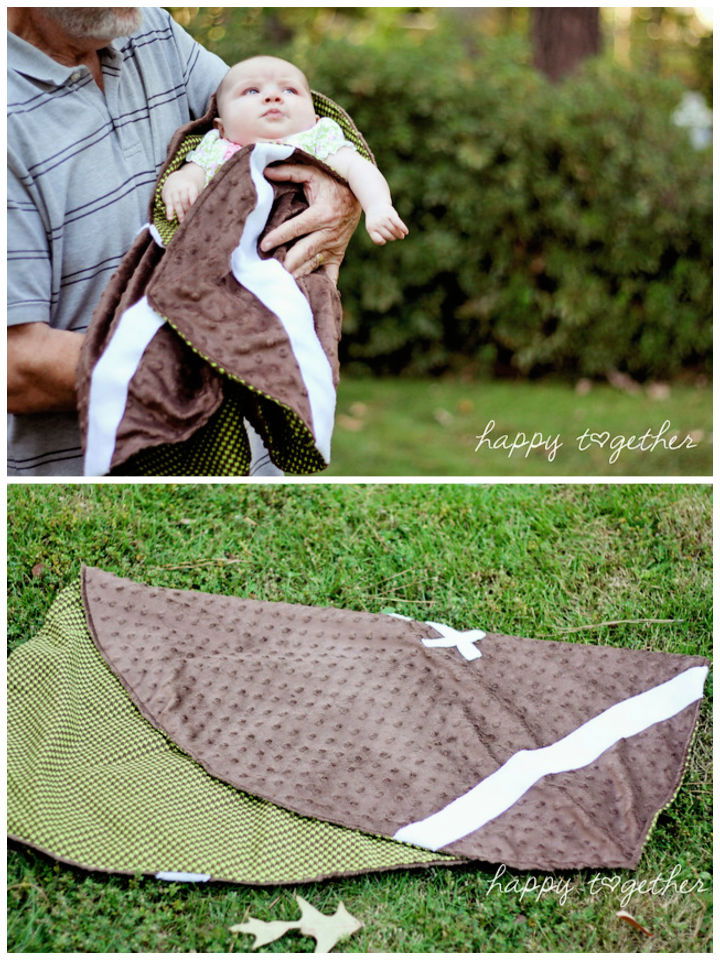 Sew blankets on a custom theme too. Satisfy your love for sports by sewing this football blanket. The blanket is super soft to the couch and will be nicely around your baby as a warm cover. Grab a football blanket pattern, 1 yard of Minky fabric, 1/4 yard of fleece, and 1 yard of flannel fabric to sew this blanket. happytogether
12. DIY Lovey Tag Blanket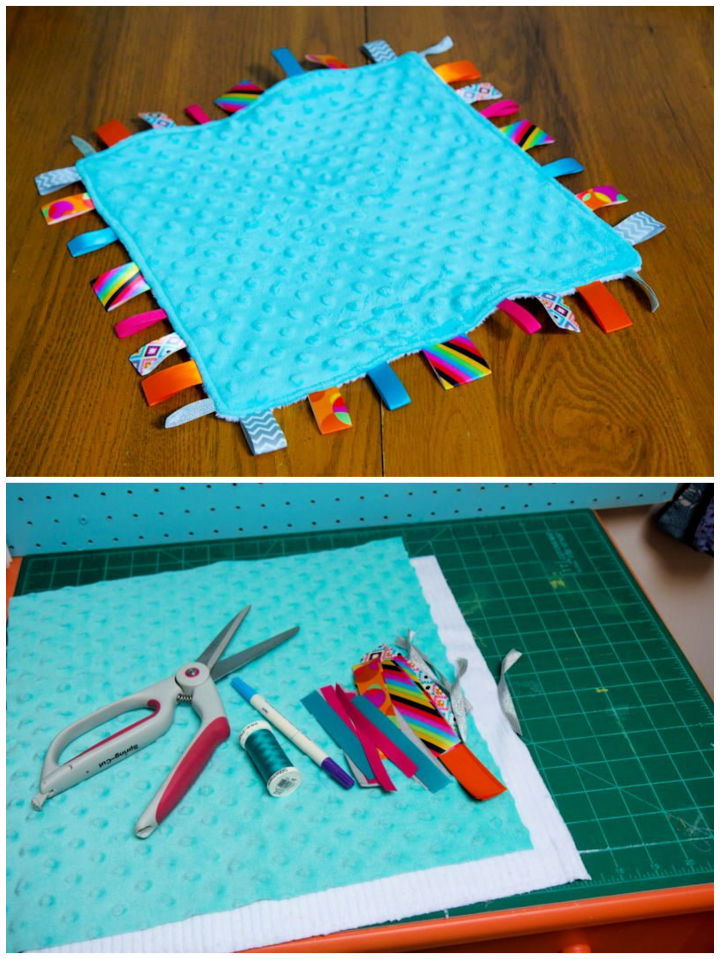 At a very first look, you will fall for this square blanket design, got dignified with the fabric strips all around. Get your hands onto 2 square fabric pieces having 17″ size, and 34 4″ fabric squares to sew this lovely tag blanket. Put the fabric strips as looped to the backside of the blanket, next sew them in place. wholefully
13. Adult Mermaid Tail Blanket Pattern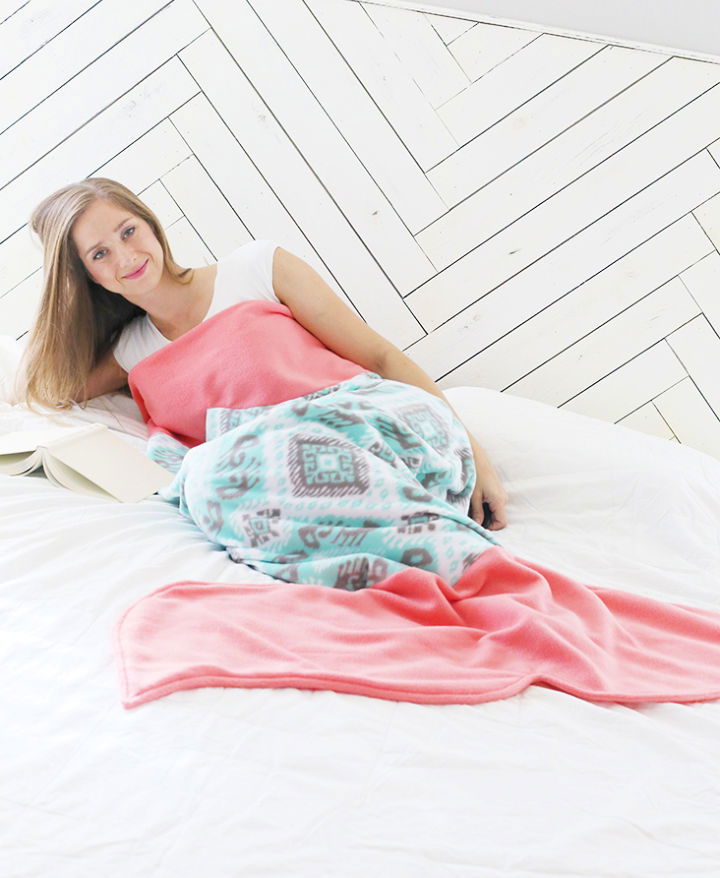 Sew the cozy blankets for chilly nights, even for adults. Bring tons of winter comfort to your legs and lap with this mermaid tail blanket having 31″ wide tail that is 60″ in length. Use 2.5 yards of anti-pill fleece to sew the body, the rest of 2.5 will be used for sewing mermaid tail and top. Free pattern and instructions here sewmuchado
14. Making a Weighted Blanket Rag Quilt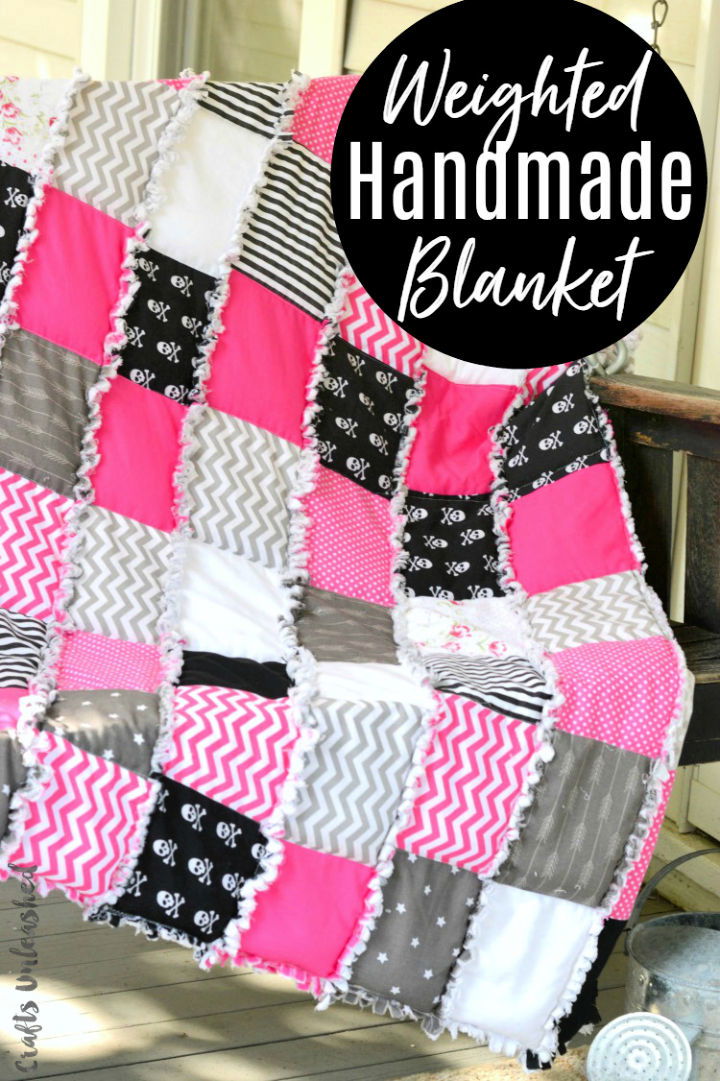 Improve your relaxation with the Deep Touch Pressure treatment that this weighted blanket rag quilt will give. You need 13 fat quarters for top and 11 for the bottom, use 6-10 lbs poly pellets to make the blanket put on weight. The best to choose a blanket for a great calming effect. consumercrafts
15. DIY Flannel Baby Blanket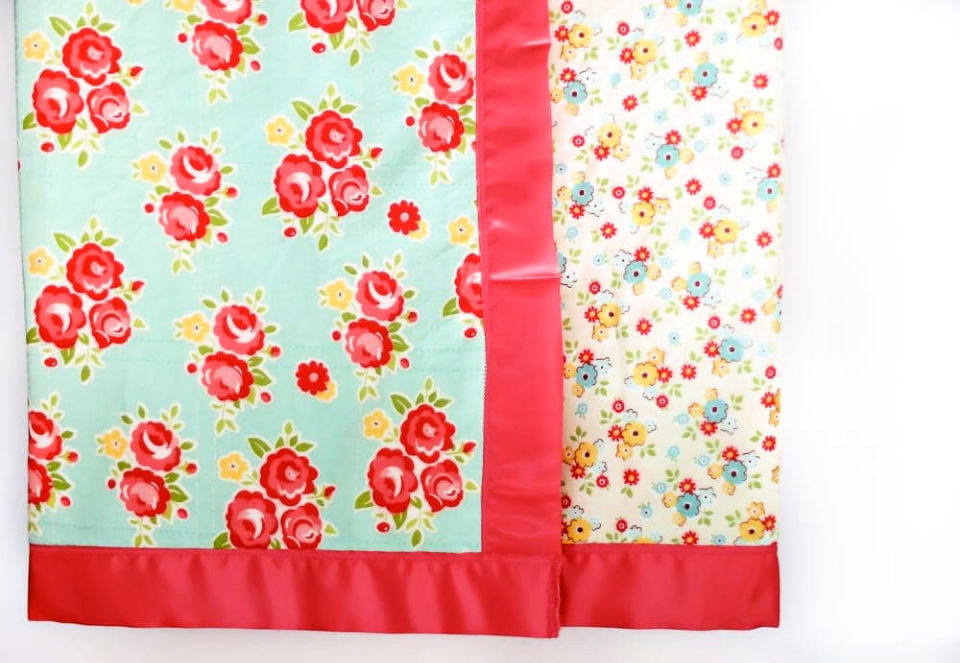 Make your baby snuggle into this blanket, will be ready if you sew just 2 yards of flannel fabric. It gains the necessary elegance with the accent binding that comes all around it for amazing side trimming. You need one package of satin blanket binding for this baby blanket, the best baby shower gift. coralandco
Related DIY Projects and Ideas
Baby Blanket Ideas: There's no need to buy a baby blanket when you can make one from scratch. Here are free baby blanket patterns that are so easy, any beginner can do them.
Weighted Blanket Ideas: Weighted blankets are the perfect solution for toddlers who are sensory seeking. These most useful DIY weighted blanket ideas are perfect for anyone looking to make a blanket themselves.
Throw Blankets for Summer: These cozy DIY throw blankets are so quick and easy to make. From fleece, fabric, or even old t-shirts, you'll have the perfect throw blanket in no time!
Crochet Baby Blanket Patterns: Find the perfect crochet pattern for your next project with these free crochet baby blanket patterns. From beginner to advanced, these DIY tutorials will help you create a custom blanket for your little one.
Crochet Blanket Patterns: These free crochet blanket patterns are perfect for beginner to advanced crocheters. Whether you want a simple pattern or something more complex, you're sure to find something that's right for you.
Doll Sewing Patterns: These free doll sewing patterns will help you make dolls of all shapes and sizes. The patterns are for a wide range of skills, from beginner to advanced.
Hoodie Sewing Patterns: These free hoodie sewing patterns are perfect for beginners, and each one offers a step-by-step guide on how to sew a hoodie. You can sew everything from a children's hoodie to a plus size adult hoodie.
Conclusion:
Whether you're a beginner sewer or an experienced one, we hope you found a blanket sewing pattern in this roundup that will inspire you to sew a blanket. We also hope that the variety of patterns will give you some ideas for blankets to make for yourself, your family and friends, or even as gifts. If you need help finding the right fabric for your project, be sure to check out our guide on how to choose fabric for sewing projects. And if you decide to sew any of these blankets, please share your finished project with us! We would love to see what you create. Happy sewing!