Are you looking for a free hoodie pattern? Why not try making a hoodie? Find 12 free hoodie sewing patterns for beginners. These hoodie patterns come in a variety of styles, from classic to modern. And they're all relatively simple to sew, even for those with limited experience. Hoodies are comfortable, stylish, and easy to make. So why not give one of these patterns a try? You might be surprised at how easy it is to sew your own hoodie.
These free hoodie sewing patterns for beginners, with detailed instructions and step by step printable hoodie pattern PDF. Hoodies are a hot fashion trend for all seasons. From a stylish hoodie weave to a gorgonian hoodie to a cowl's neck hoodie, you will get step-by-step instructions, sewing tutorials, and visual guides for all. Explore this big list of 12 Free Hoodie Sewing Patterns sharing all the popular designs of kids' hooded sweatshirts and women's hoodies.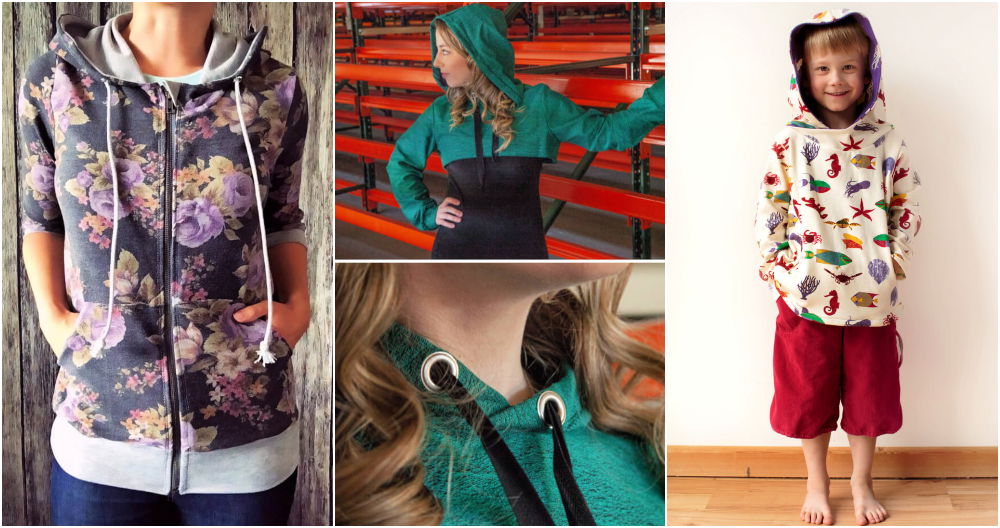 Free Hoodie Sewing Pattern
Some hottest men's hooded designs are also included in the list would be the best gift to make for your hubby, boyfriend, and anyone you love a lot. From a casual to a stylish party hood, the provided free pattern makes it a child's play to sew all design. However, some intermediate and advanced hoodie sewing projects are included in the list too.
Opt for the twill tape for a neckline and do add for the waistband. Use the eyelet or grommet kit to install the grommets for the hoodie cord. From a sleeveless design to a tunic length to a full-body hoodie sweatshirt, get her free patterns for all. The polyester, French terry, thermal, sweatshirt, knit, and fleece will be an ideal choice to try out these Free Hoodie Sewing Patterns that are for every skill level.
1. How to Sew Hoodie – Free Pattern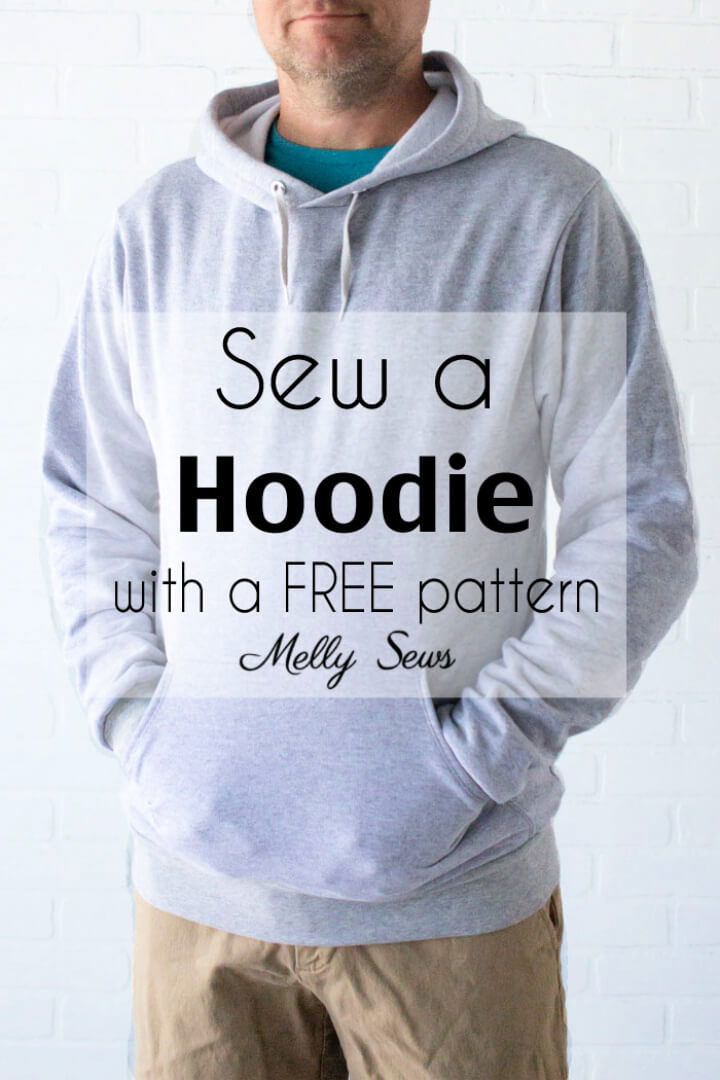 Hoodies are a great winter fashion, from jogging to gaining causal winter fashion looks, they make a great choice. Sew this hoodie using 1 1/2 yards of sweatshirt fleece and 1/4 yard rib knit for the cuffs and waistband. Further, required supplies would be mallet, 36″ shoelace, and eyelet kit. mellysews
2. Beautiful Hoodie for Next Party Event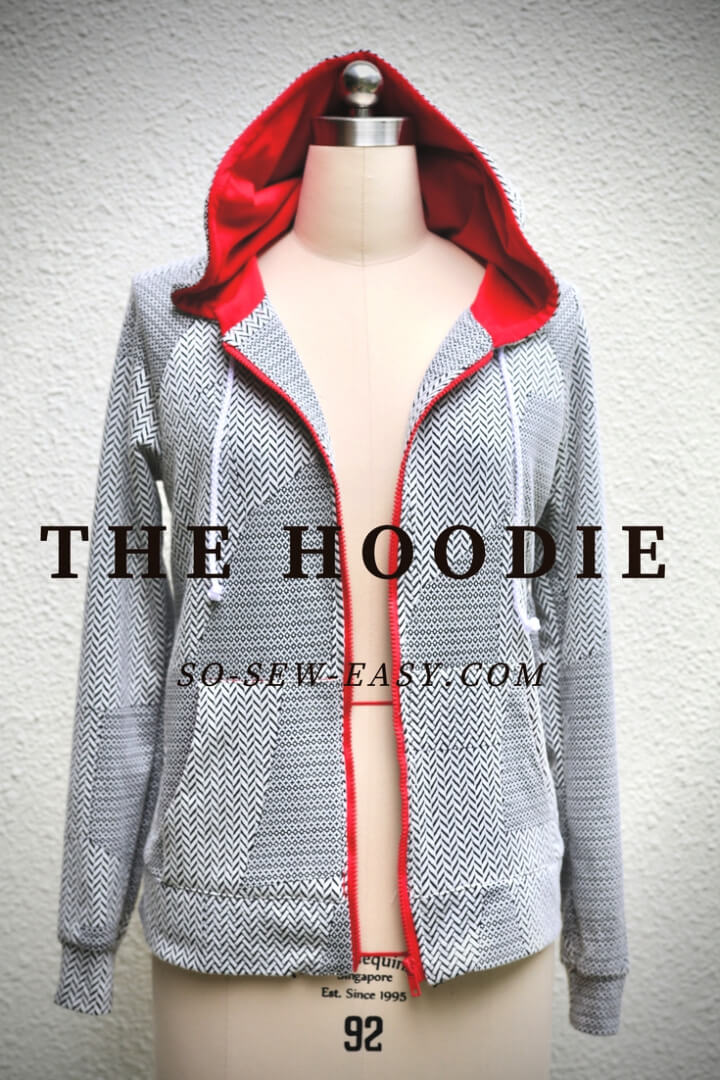 Hoodies make a great winter warmer that covers your upper body warm along with the head and ears. At the same time, they are a cool fashion too for the party and events. You need 1 1/4 yards 60″ wide cotton fleece, jersey knit of 60″ width x 22″ for hood and pockets, and next, you need shoelace and a zipper. Details here so sew easy
3. Make Your Own Hoodie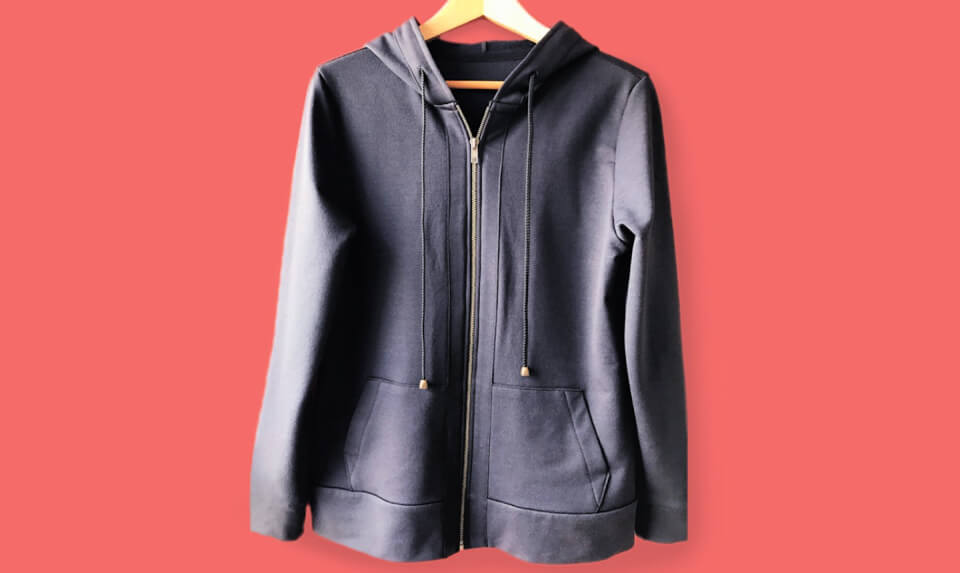 Get busy with your intermediate skills to sew this brilliant looking hoodie. Make this hoodie using Merino wool. Use the eyelet kit to install the hood cord, make use of twill tape for neckline. Finish the hoodie with a zipper. Using a template is a must to make this hoodie. Details here mybluprint
4. Free Gordonia Hoodie Sewing Pattern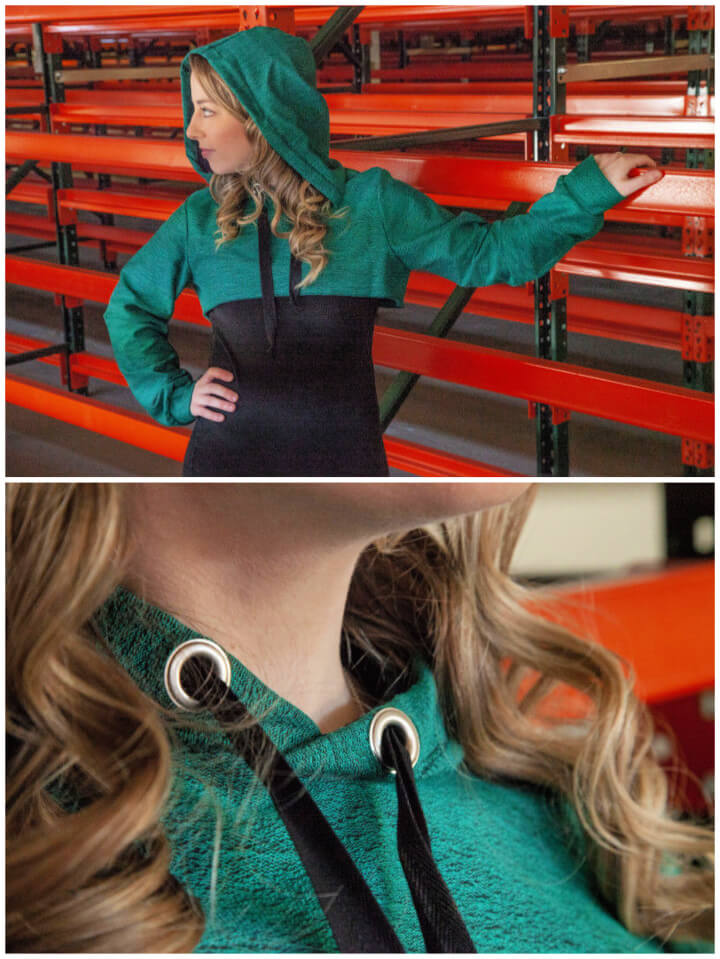 Create a super adorable personality of you this winter by wearing this gorgonian hoodie. The perfect hoodie for style loving teen. Go sew with 3 yards of turquoise and black duo-tone French terry, make use of 3 yards of 3/4″ twill tape for accent lining. Add grommets for hoodie cord. Get pattern here moodfabrics
5. How to Sew a Hoodie with The Babe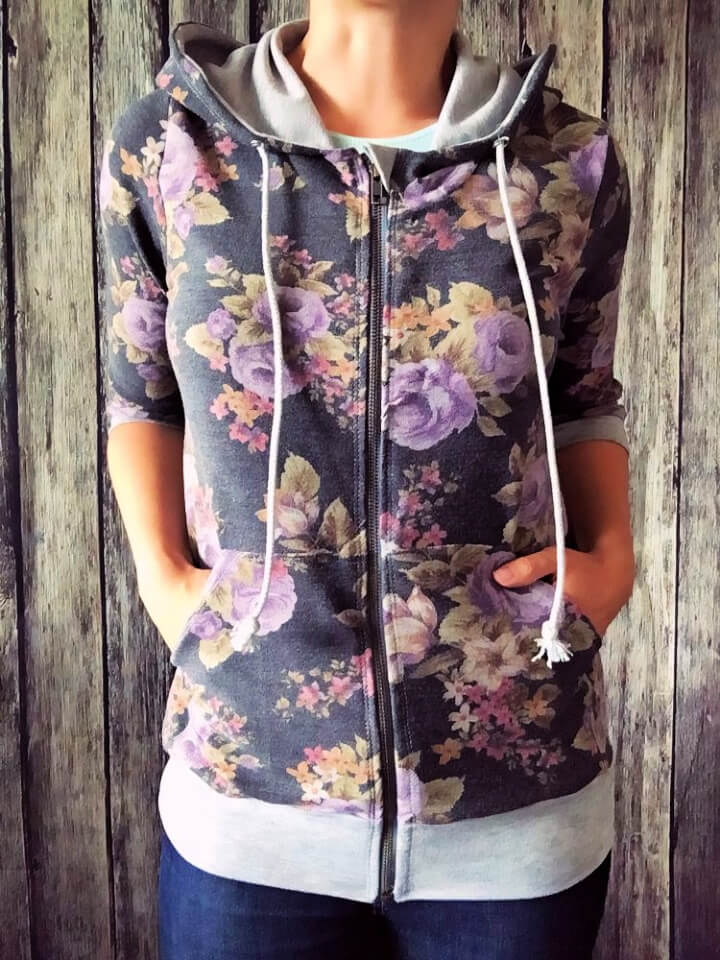 With the help of a provided babe pattern, you can sew this hoodie in lots of different ways. Like you can sew it as sleeveless, as a pullover, as zippered and in tunic length. Go with the 1/2″ seam allowance while sewing this hoodie using your favorite fabric like polyester or Merino wool. doitbetteryour
6. Women's Cowl Neck Hoodie – Free Pattern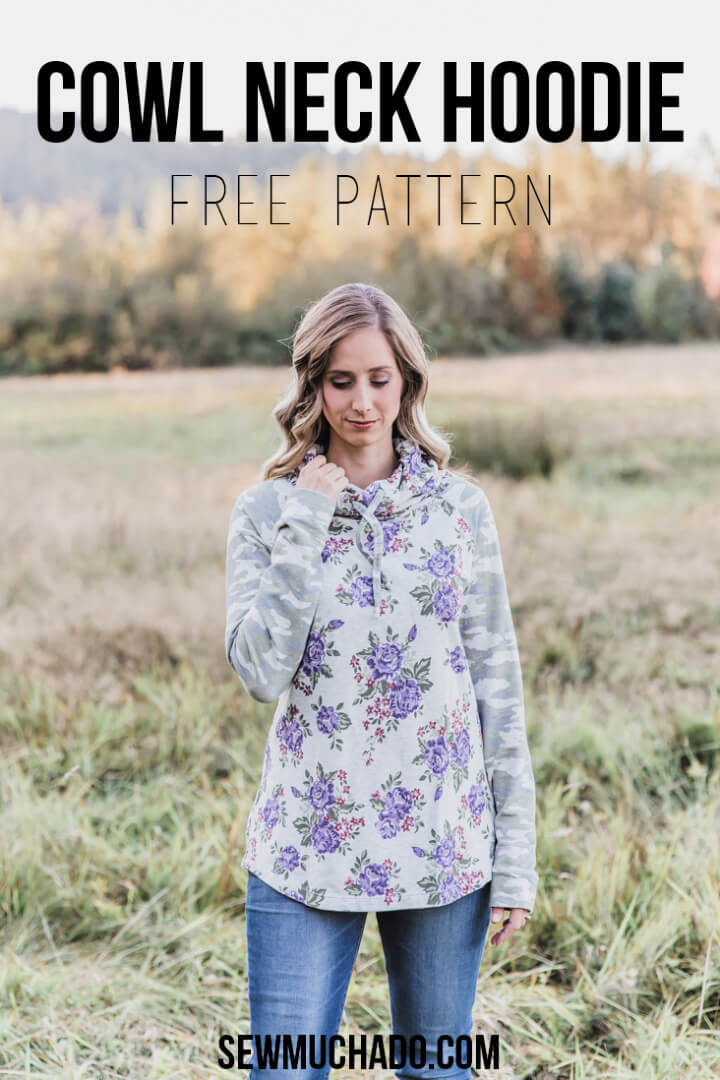 This hoodie will take good care of your neck in the dead of color by providing cowl style neck hoodie. The floral print makes it extra beautiful. The chest size is 38.5," and hip size is 44″ and the overall size of this cowl neck hoodie is M. Do install the corded neck cowl hoodie cord for adding extra beauty to the design. sewmuchado
7. DIY Hoodie Weave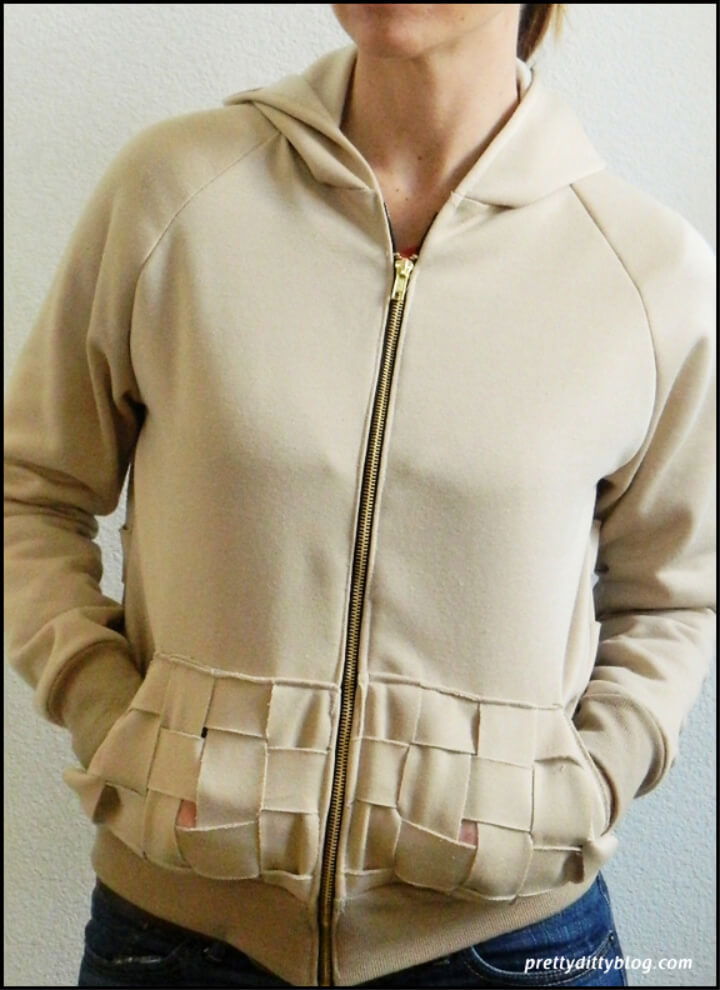 Please, your boyfriend, by sewing this hoodie. The woven back and woven pockets are the main beauty features of this hoodie design. It will work up super quickly for sure. The design is all about cutting longer strips in the fabric and then to weave them, making a gorgeous design pattern. pretty ditty
8. Free Argyle Hoodie Sewing Pattern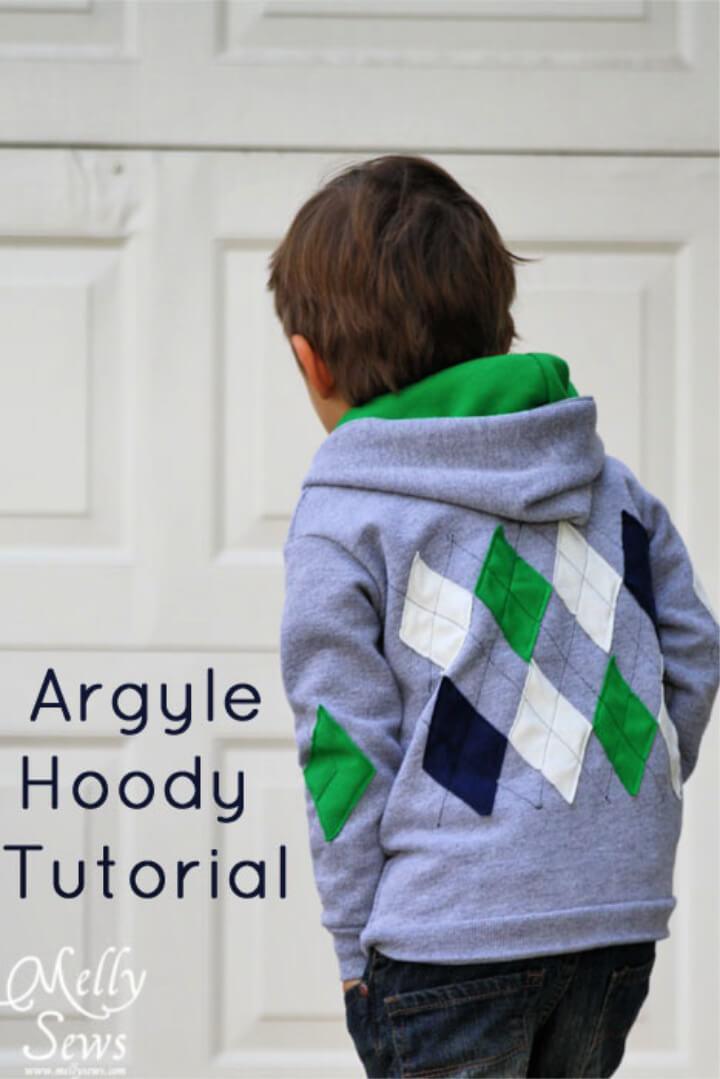 The hoodies are big fashion love for the kids too. Grab here a free pattern for this argyle hoodie, darn easy to sew. You need two women size sweatshirts, 1 yard of 60″ knit and1/2 yard of 60″ green cotton interlock. Use scraps of interlock in respective colors to make diamonds. Finish with 20″ zipper. mellysews
9. Sew a Toweling Hoodie for Any Doll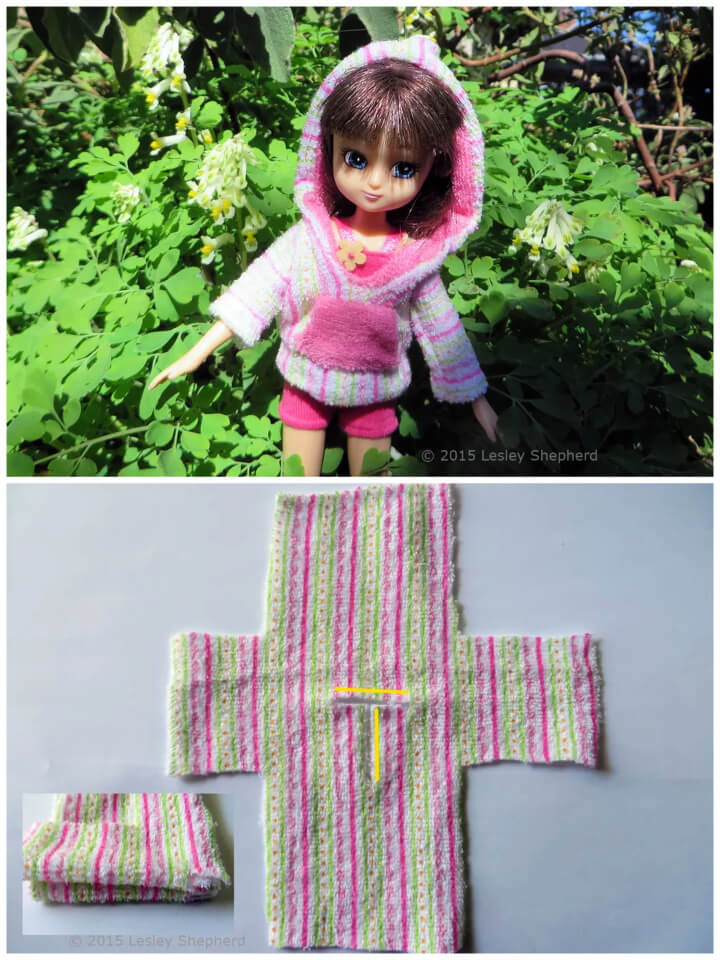 Not merely for kids, also sew lovely hoodies for the kids' dolls and toys. Win more love of a little girl by sewing this toweling hoodie for her little doll. It will be like a new winter doll dress. The size of the towel fabric you need for this hoodie will depend on the size of your doll. thesprucecrafts
10. Free Women Hoodie Sewing Pattern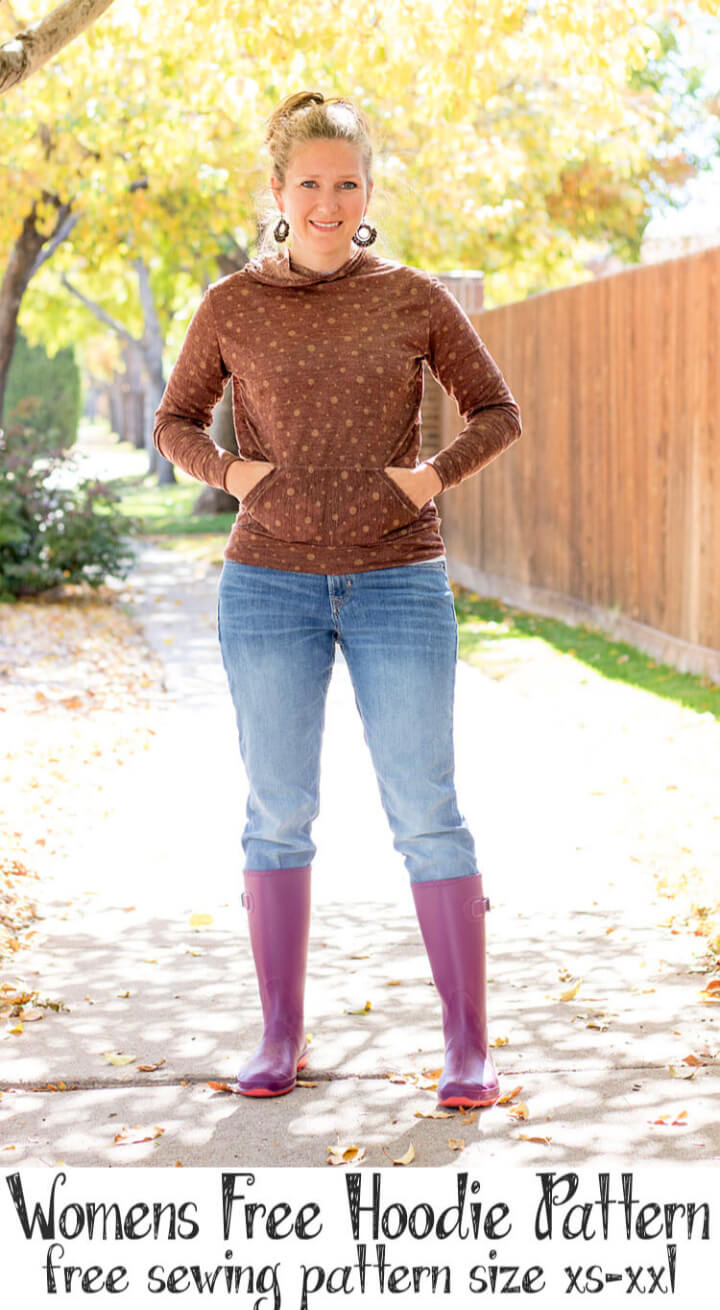 Go for a comfy fashion this winter in style by wearing this hoodie made for stylish women. Sew it with thermal, French terry, and fleece. It will be fantastic to make with any fabric you decide. Don't forget to add the pockets and hoodie cord, which will help adjust the size of the hoodie for a snug fit. lifesewsavory
11. Boys Hooded Sweatshirt – Free Pattern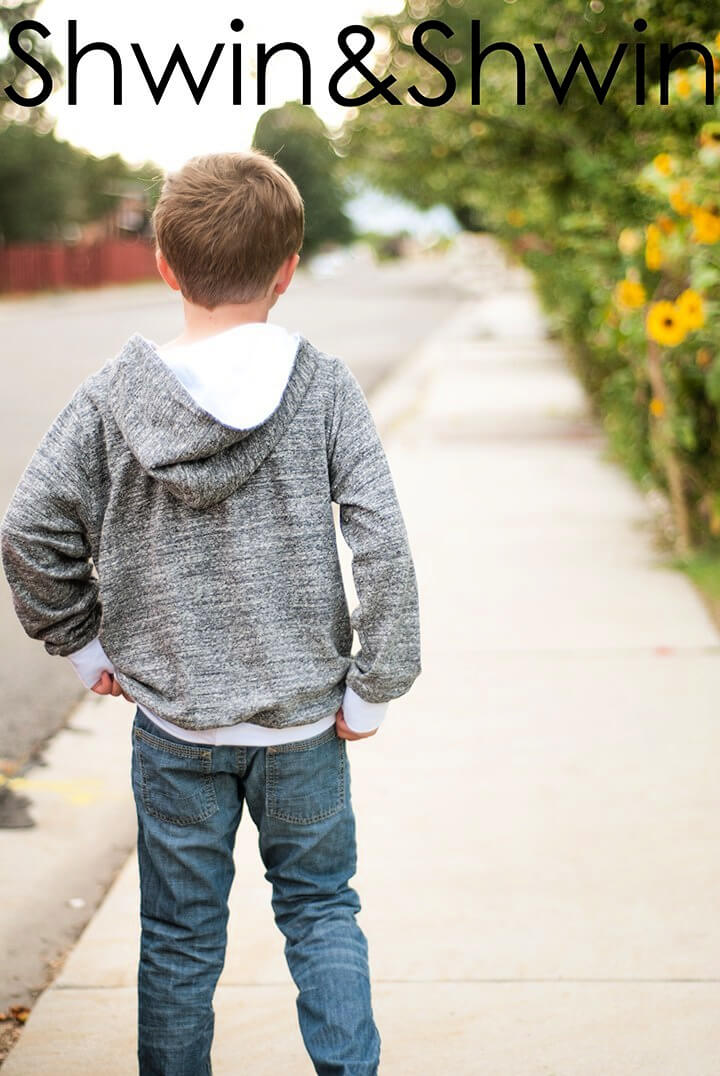 Hoodies are equally popular fashion in both genres and all age groups. They make everyone look cute from a lady to a little boy. The best-hooded sweatshirt to make for little boys in the home. You need 1 yard of knit sweatshirt fabric to sew this boy's hoodie. French terry, polyester, and fleece will be an excellent fabric choice too. shwinandshwin
12. Make a Hooded Sweatshirt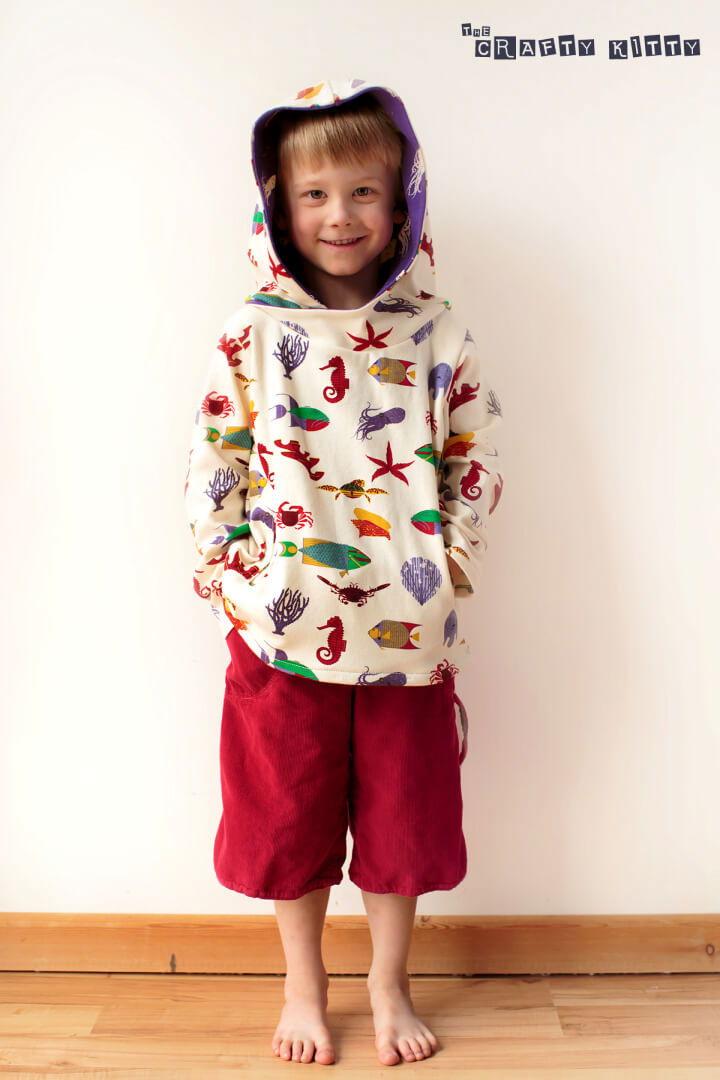 Grab 2 yards of maritime main knit, 0.5 yards of octo school purple knit, and clear elastic tape to sew this very cute little boy hoodie. Update the little boy closet with this awesome hooded sweatshirt. Quite easy to sew using a sewing machine. fabricworm
Related Free Sewing Patterns
Skirt Sewing Tutorials: Learn how to sew a skirt for every occasion with these free skirt sewing tutorials, from casual skirts to evening wear.
Cardigan Sewing Patterns: These free cardigan sewing patterns will help you to make a stylish, practical wardrobe addition. They are all beginner-friendly and great for building up your sewing skills.
Robe Sewing Patterns: Learn how to sew a bathrobe from a simple pattern. These free robe sewing patterns are ideal for stylish lounging in the winter months.
Baby Clothes Patterns: Whether you are a beginner or an experienced sewer, With these free baby dress patterns, you're sure to find something that suits your needs.
Teddy Bear Patterns: These free teddy bear sewing patterns are perfect for any beginner sewer. These patterns will make great keepsakes for family members, too!
Doll Sewing Patterns: Sewing dolls can be a fun and rewarding craft for adults, kids, and teens. These free doll sewing patterns range from simple to more complex, so you'll have something for every skill level.
Conclusion:
If you're looking for a free hoodie sewing pattern, we've got you covered. We've gathered twelve of the best free hoodie patterns for beginners so that you can start your next project with ease. Whether you want to make a simple zip-up hoodie or something more complex, these patterns have you covered. And if this is your first time sewing clothing, don't worry – we've included some tips to help you get started. So what are you waiting for? Start browsing our selection of free hoodie patterns, and get ready to sew!