If you're someone who's into interior designing, you might have heard about the famous Milan design week! This is where all the creative people get together and share their ideas! MOST Salone is another event that happens during that week – instigated by the British designer Tom Dixon! This event happens almost every year; however, it was canceled last year due to the pandemic. Mark your calendars for 10th April 2021, and get ready to attend this amazing event! You're going to have the time of your life as you will be able to meet many creative people who think like you!
MOST Salone is held at Milan's Museum of Science and Technology near Zona Tortona or Rossana Orlandi! This is where your forward-thinking will be appreciated and encouraged! MOST Salone promotes "out of the box" this king related to commerce and technology! Every year, this event comes up with a new theme that all the participants work for! These themes explore the idea of technology, innovation, different techniques, distribution systems, and much more!
You might be wondering what the theme for this year is? This year's theme is definitely very unique and will force you to think out of your boundaries and come up with new and unique ideas. It will lead the participants to do a lot of research and finding the reason behind everything. These ideas can be displayed in the form of anything – whether it's technology or ingenuity. You will have to think above the average and really use your creativity to create things that have never been made before!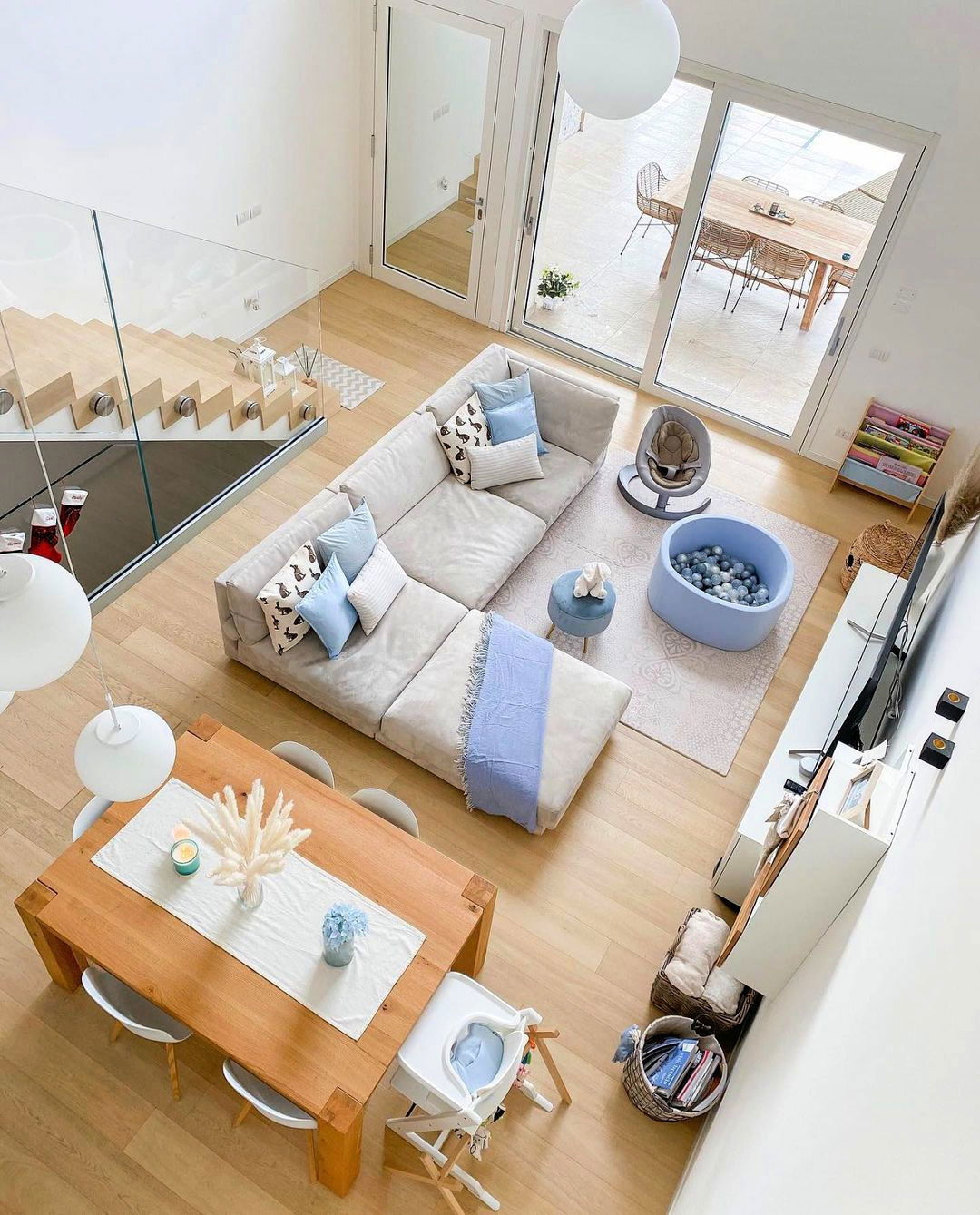 Most Salone to DIYCraftsy
"Disrupting Design" is the theme for this year! What does that exactly mean? Well, if you search up the word "disrupt," you will definitely end up finding many different meanings. However, the exact meaning used in this theme is to drastically change and alter. What can be drastically altered? That's up to you and your imagination. "Design" is a prevalent word, so you probably know the meaning of that. However, when these two words are combined, the meaning becomes quite clear. It would help if you changed the basic and simple designs – whether that's leading to innovation or creativity.
MOST Salone will have competitors from many different categories – designers to cutting edge brands to new talents and much more! Not only this but also the fact that this event will be held in the Museum of Science and Technology, which will create drama and fun for the participants! You will also get to see exhibitions from many different international brands – from Poland to France, from Chine to Japan, from the UK to the Netherlands, from Scandinavia to the Czech Republic. MOST Salone exhibition this year will be presented as the first open modular concept based design competition! You don't want to miss this opportunity, so mark your calendars and get ready! Most Salone has now merged into DIYCraftsy.
1) Lightning:
Lightning is an essential part of interior decorating as no one wants a dark and dull atmosphere in their living space. Whether it is an apartment, a house, or a garden, lightning can really make everything look amazing as it helps add a nice and pretty vibe. Do you want to have good lighting for your pictures? Bright and clear colored lights will be required for all the photographers. However, if you want a nice and vintage atmosphere in your house, light golden lights will help make the environment warm and cozy. So, are you ready to know about a few different lights you can make?
» Lamp
Lamps are quite useful, but they are a part of "basic" furniture. As you already know, MOST Salone will require you to take everything to the next level by drastically changing the design as you don't want anything to look simple. You really need to think of the vibe and atmosphere you're going for before getting started on a DIY lamp like this one. It definitely can be basic but with a twist; however, that's all up to your imagination and creativity. Disco lights, fairy lights, golden lights, bulbs, ball lights, wooden lamps, etc. – there are many options for you to choose from.
» Lampshade
The lamp light is the part that gives off the shade and hue; however, the lampshade is also a very integral part of putting together a lamp and really making it look complete. There are so many types of DIY lampshade for you to choose from! The options include – spider fittings, clip-on fittings, and no fittings. Bell shades are said to give off most of the light as the top and bottom parts give it off, while empire shades only give off light from the bottom part, so they give off the least amount of light. Drum shades are somewhere in the middle.
» Pendant Light
Many people tend to confuse pendant lights with chandeliers, but in actuality, pendant lights are pretty different from them. Why is that? It's simply because chandeliers have many light bulbs attached in a single fixture, whereas a pendant light only has one bulb attached to the ceiling. These DIY pendant lights are super minimalistic and nice to look at, but it's also effortless to make as you don't really need many different materials or tools. Moreover, only one light bulb will be required, and that will save a lot of money!
2) Furniture:
Furniture is the second most important part of changing up the vibe and atmosphere of a place. It plays a huge part in interior designing as you need to be aware of what type of furniture will go well with the paint and the theme. Furniture can be anything from tables to chairs, from beds to sofas, from makeup vanities to storage spaces. However, a good piece of DIY furniture will always make things easier for the new house – it will have a hidden storage space and good quality material. When it comes to furniture, durability definitely plays a huge role as the clients will use it.
»Table
There are many different tables in a house, from coffee tables to dining tables, from study tables to side tables, from nightstands to front door tables, from patio to backyard tables. You definitely have many different choices when it comes to DIY tables. However, you need to experiment with the basics and understand the process before moving onto the complicated stuff. Lumber and a few basic tools will be required. You might also have to do some basic math and measurements.
» Coffee Table
Coffee tables usually play a huge part in making a living room look more cozy and relaxed. People usually place it in the center and use it to rest their feet while watching Television. This DIY coffee table can also be used to place pretty decor pieces and store all of your magazines in the hidden storage. Usually, pallet wood or cedar wood is used to make a coffee table. It totally depends on you – cedar wood is expensive but aesthetically pleasing, while pallet wood is affordable and durable. Choose whatever suits you.
» Chair
Chairs are very versatile when it comes to material choice. Many different materials can be used to make chairs – wood, metal, stone, acrylic, etc. Moreover, you also have different choices for these materials, and for example, wood has many types – pallet chair, cedar, oak, etc. In the same way, there are also many types of metals. Any strong and durable material will work well to make a beautiful chair. You can use different types of stain to painting it exactly how you want it. It's recommended to use a stain with a piece of cloth to make sure that you remove any extra of it. This will give the chair a very flawless and pretty finish.
» Bed
A bed is definitely the most vital piece of furniture when it comes to decorating a bedroom. It would be best if you always started making the bed and then matching the rest of the furniture. Why is that? It's because the bed will cover a large space of the room, and if you match the rest of the furniture with it, everything will look out together. Making a DIY pallet bed can be challenging, but the final result is totally worth it! You can also ask for help from a carpenter as this is definitely one of the challenging DIY's.
» Sofa
Sofas are also not super easy to make, and someone experienced in sewing will be able to put them together. A lot of sewing is involved in making a sofa, and you will also require a ton of time to make it. Fabric, filling, thread, needle, and many different supplies will be required for a DIY sofa. However, the best part of making it yourself is that you get to choose the fabric and match it to the rest of your furniture perfectly! Moreover, you can finish off the pallet sofa project by adding nice little hardware pieces at the bottom of the sofa.
» Makeup Vanity
A makeup vanity is also something that can be placed in a bedroom or a closet. Many people also like to make a beauty room where they can place something like this. A good DIY vanity will have a ton of storage to put all the makeup inside it. Moreover, it should have a nice and big mirror so you can look in it while doing your makeup. Any old shelf can also be used and revived into a makeup vanity! It's all up to you – make sure to be creative and out of the box for the MOST Salone event!
3) Accessories:
Accessories or small decor pieces are actually what pulls everything together! When you're finally done with the lightning and the furniture, that's when the accessories come in! It's like dressing up – first, you set the theme of your outfit, and when you wear the jewelry, to make everything look put-together. There are many different accessory options for you to choose from from the store; however, the prices can be a little too high at times. How many times have you seen a small mason jar decor piece and then looked at its price in shock? You might have also thought that you can make it yourself! That's exactly what you're going to learn today!
» Candle Holder
Candles are important to set the vibe and make your house look cozy, nice, and welcoming. By using a candle, you can easily achieve that fuzzy and nice vibe in your house. However, a candle holder is always required to really change up the whole look of the candle. You don't always have to buy the prettiest jar candles as they're not only expensive but also super easy to make DIY candle holders at home! You only need a few basic supplies and tools. Tools like scissors, glue gun, glue sticks, ruler, stickers, etc., will be required.
» Incense Holder
Incense is a special substance that is burned to give off a nice scent. Many people also use it for religious or spiritual purposes. However, most people just like the scent it gives off! A holder for incense can really make it look boujee and nice. An incense holder looks like a stationary vase, and you need a few basic supplies to make this project a success. Anyone can easily make a DIY incense holder like that one in a few hours.
4) Outdoor:
Mostly, apartments have balconies, and houses have a garden, patio, or backyard to decorate! Especially during the summer season, you need to make sure that your backyard or outdoor area looks stunning! Summer season is all about spending a lot of time in your backyard – soaking up the sun or doing barbeques in the evening. What are some fun DIY's you can do in your outdoor space that can really revamp it and make it look absolutely stunning? Well, you're going to find out if you keep reading! However, you need to make sure that you keep the theme of MOST Salone in mind while you look at these ideas!
» Fire Pit Ideas
What will feel better than having a nice fire pit in your backyard? You will be able to stay cozy even when you're outside of your house! Imagine sitting with your friends around the fire pit and keep talking! Does that sound amazing? Well, you can actually make many different types of fire pits depending on how much money you want to spend and the amount of space in your backyard. A few of the best fire pit ideas include – wood-burning ones, propane ones, natural gas fire pits, and gel fuel ones! Wood burning one is definitely the safest option.
» Adirondack Chair
Adirondack chair matches the theme of MOST Salone very well. It's unique and modern – an innovation that is being used in furniture nowadays. There is a huge demand for it in the market right now, and it's definitely one of the most expensive types of chairs. Why spend that much money when you can make it on your own, right? This chair has two chairs in one, which is a very innovative and different idea from the normal type of furniture! Primer and paint can also be used to color the chair and make it look bright and vibrant. Get these free Adirondack chair plans to make your own cheaply.
» Solar Light
What's the point of putting lights in your backyard when you're going to pay a lot of money for the electric bills? You can invest in solar lights and make your life easier! Especially when it comes to festive events like holidays, Halloween, etc., it's just recommended to set them up using a solar light! You will not only save up money, but also it will be good for the environment. Similarly, you can make cute little DIY solar light pieces for your backyard as use solar light to make energy for it!
» Outdoor Table
Summertime is the perfect time to sit outdoors and enjoy the weather. Why not do it in style by creating your own outdoor table? These DIY outdoor table plans will show you how to make a beautiful table that you can use for years to come. With just a few simple steps, you can have a new piece of furniture for your patio or yard. So get started today and create the perfect spot to relax this summer!
5) DIY Home Decor:
» White Brick Fireplace
Renovating your home can be a daunting task, but it can also be a lot of fun. If you're looking for some ideas to add some character to your brick fireplace, look no further. These modern white brick fireplace ideas are sure to inspire you. Whether you're looking for a simple update or a total transformation, these ideas will help get you started. So don't wait any longer and get started on your next DIY project today!
6) DIY Projects
1. DIY Dust Collection System
Craftspeople know that working with dust and other debris can be a real pain. Not only is it a nuisance, but it can also be harmful to your health. That's why many crafters are looking for ways to reduce the amount of dust in their work area. One way to do this is by installing a diy dust collection system. This article will tell you how to go about creating your own dust collection system, as well as some of the benefits of doing so. So if you're looking for a way to keep your work area clean and healthy, read on!
2. Homemade Air Conditioner
Summertime is right around the corner, and that means hot, humid weather. If you're like me, you don't want to be stuck in an oven of a house all summer long. This year, ditch the expensive air conditioner and make your own homemade air conditioner! It's easy, cheap, and best of all, it works like a charm. Keep reading for instructions on how to make your very own homemade air conditioner. This easy DIY air conditioner will cool the air by using water and ice, or dry ice.
Related DIY Crafts To Make
Bullet Journal Ideas: The best way to get inspired for your bullet journal is to look at examples and ideas from others. This list of simple bullet journal ideas and inspiration will give you plenty of ideas to get started.
Scrap Wood Projects: Looking for a way to get started in woodworking? These simple scrap wood projects are perfect for beginners! From a simple tray to a rustic picture frame, there's something for everyone.
DIY Raised Garden Bed Ideas: Raised garden beds are an excellent way to grow your own food or flowers, and this free resource offers different ways to build your own raised garden bed. These plans will help you create a raised garden bed without the need of expensive tools or a contractor.
Free Sewing Patterns:
Sewing bibs for your baby are a must. If you want to make your own, here are free bib sewing patterns. You'll find all you need to sew clothes for your kids