While talking about the luxurious outdoor furniture furnishings, the chaise lounge is what mostly come at the top of the list! The chaise lounge or lounge chairs can be seen mostly at the patios, at poolside and also on the terraces and decks making the people comfortably sit down with their legs completely unfolded! A chaise lounge is popular as it gives the user a luxurious and super comfortable sitting experience as sitting conveniently becomes a big demand when you just striving to catch the naturally occurring scenes or willing to make a direct eye-contact to nature and greenery all around!
So, if you are intending to enjoy dreaming or intending to stare at the never-ending sky at outdoor in half lay down position then you really need a well-cushioned chaise lounge! However, it is the item of outdoor furniture that is expensive to buy but you can consider some DIY solutions for it to save a lot of your investments and expenditures! Make your own custom and featured models of outdoor lounge chairs at home without getting expensive, we have shared here these 6 DIY Chaise Lounge Chair Ideas that will make great inspirations and all these lounge chairs are too beautiful to bring some amazing style statements to your outdoor!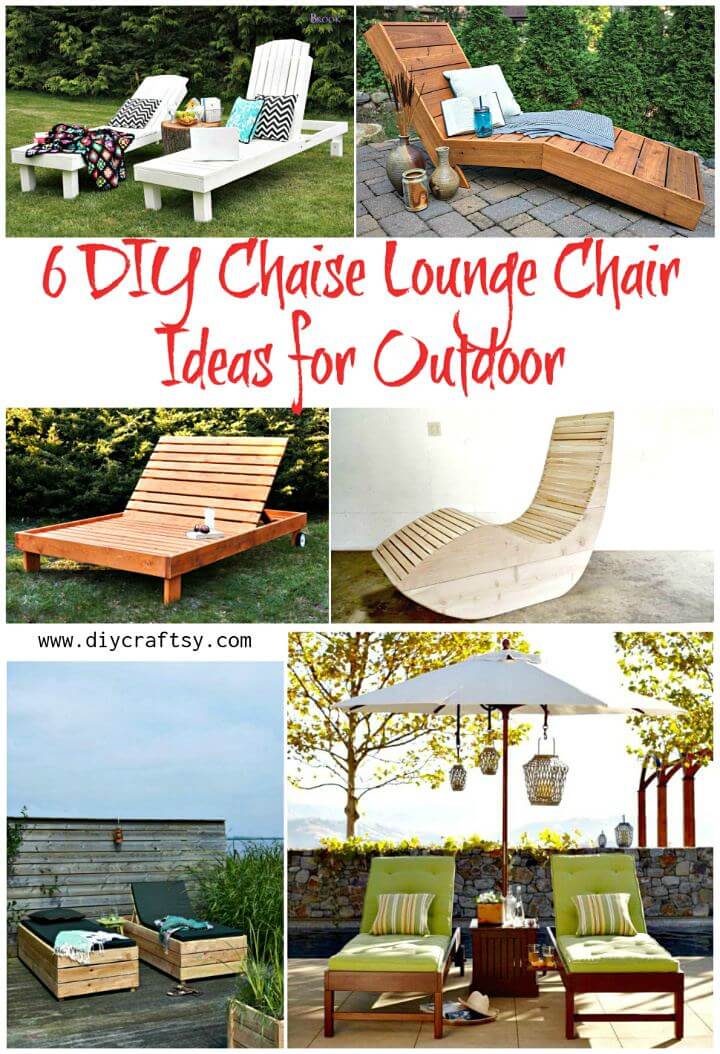 Go handmade with custom lumber or pinewood boards and make custom models of outdoor loungers with the folding backrest positions that can be set to any comfortable angle! Check out the given white lounger or chaise lounges that come with arched backrests which are hinged in place beautifully and smartly!
Get crafty also with custom wooden slats and lengths and make fetching looking poolside loungers at home, get inspired by the given sample pair that has beautifully been cushioned and comes with a central parasol side table! If you want a super stylish lounger then duplicate the given outdoor chaise lounge model that comes with amazing aesthetics and design dimensions and is something super beautiful to look at, just plan the frame first including the braces and side rails and then fill it up solid using extra wooden slats!
More DIY Furniture Projects for Your Home:
Bring amazing visual details to your patio or poolside or to any outdoor by placing the fish side chaise lounges there that are looking damn beautiful and fantastic and are super easy to make! Have a look at the given model that comes with seating and backrest section filled with cross arrangements of wooden slats! Next just make the storage-friendly loungers that may come with box style bases and also make the chaise lounges with wheels that will be easy to drag and push! Go smart while cushioning them up or painting them to match your outdoor decors and enjoy! Hit the attached source links to grab the full free tutorials and visual guides!
DIY Wood Chaise Lounges For $35: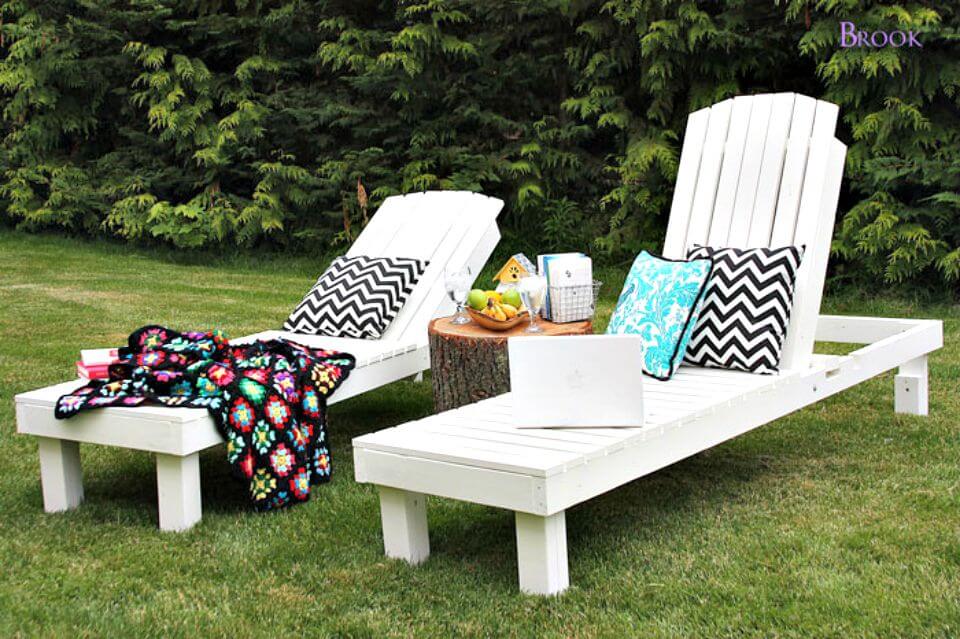 You can build various outstanding models of lounge chairs at home with custom added features and here would like to inspire you with this outdoor lounge chair that is storage-friendly! Here all you need is to shape up bigger boxes which may come with hinged lift-up backrest to make the amazing outdoor loungers! Just build the custom frame first using cross supports and braces and then the entire box frame has been covered with cross alignments of wooden slats and hence a graceful outdoor lounge chair has been gained that will also come with a big secret stash! Complete project guides and tutorial here ana-white
How To Build Outdoor Poolside Lounges: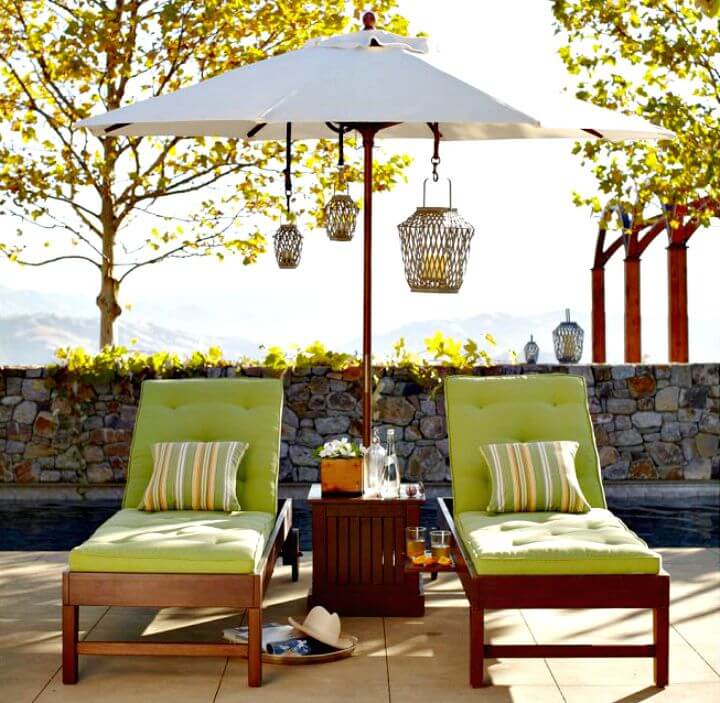 If you love to be at outdoor most of the time then here is another mind-blowing gift for you, the precious and wider looking chaise lounge that will make a perfect relaxing station for each outdoor lover! Whether you are intending to make a direct eye-contact to nature or intending to enjoy the naturally occurring scenes this chaise lounge will be a great platform! It also comes with a hinged backrest that can be set to an angle and it has also been built in beefy dimensions using custom wood slats! Complete project guides and tutorial here shanty-2-chic
How To Make Outdoor Chaise Lounge: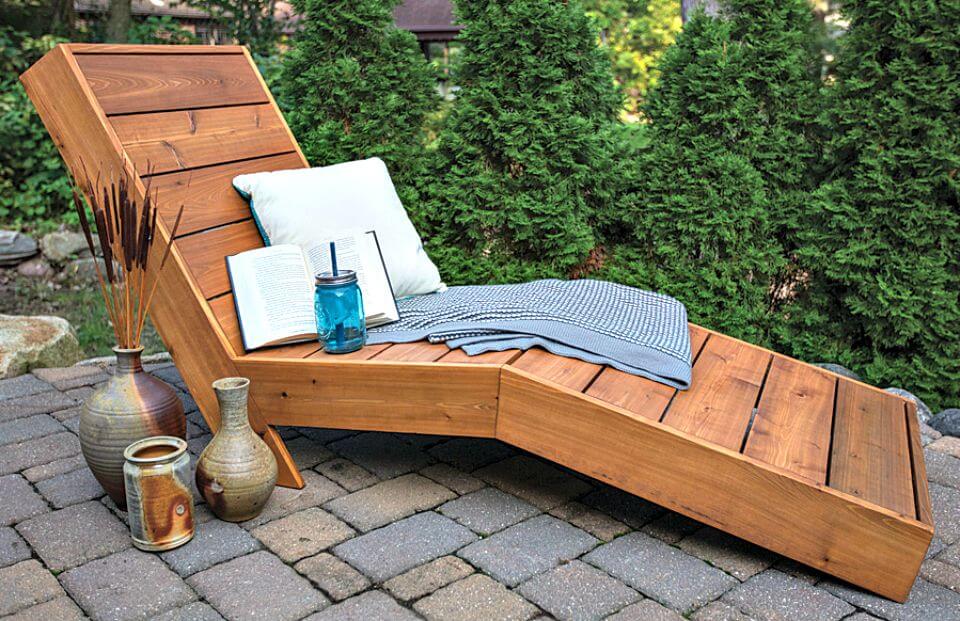 If you are willing to enjoy the outdoor scenery by sitting or laying down comfortably then all you need the chaise lounges! These are the items of furniture in between the bed or chair and are the most preferred items of furnishings to be comfortable at outdoor while catching some rays or staring at the never-ending sky! Make your own beautiful chaise lounges at home without getting a bit expensive, just have a look at these wooden chaise lounges that are purely handmade! Complete tutorial here buildsomething
Simple DIY Outdoor Lounge Chair: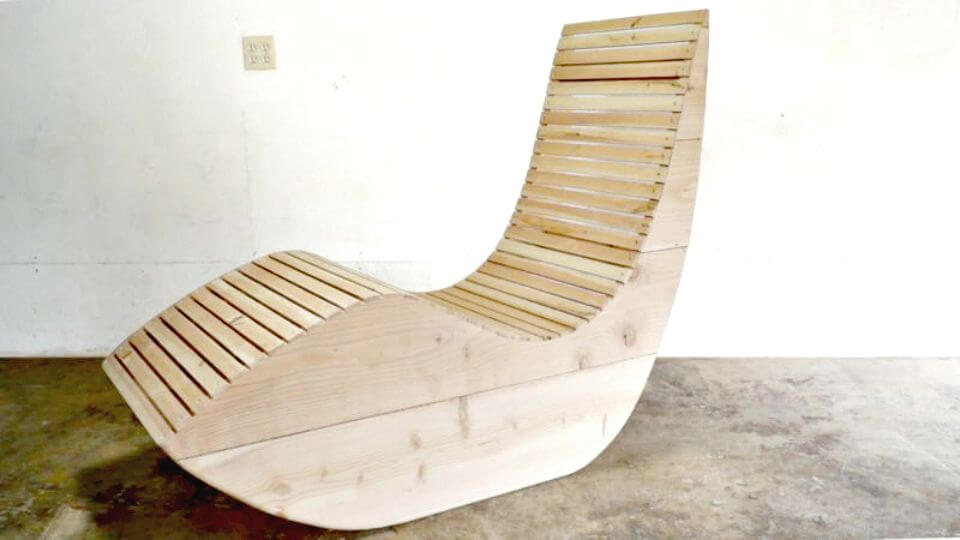 You will surely fall in love with the design appeal and fantastic dimensions of this lounge chair that is totally unique and eye-catching! Here first the fish-shaped sides of this lounge chair have been made that have been connected through cross braces to make design frame rail! Next, the filling of design has been done using the extra wooden lengths! This is here a one-of-a-kind design of lounge chair that will bring great visual details to any outdoor or poolside! Complete project details and step-by-step tutorial here homecrux
DIY Outdoor Lounge Chair With Storage: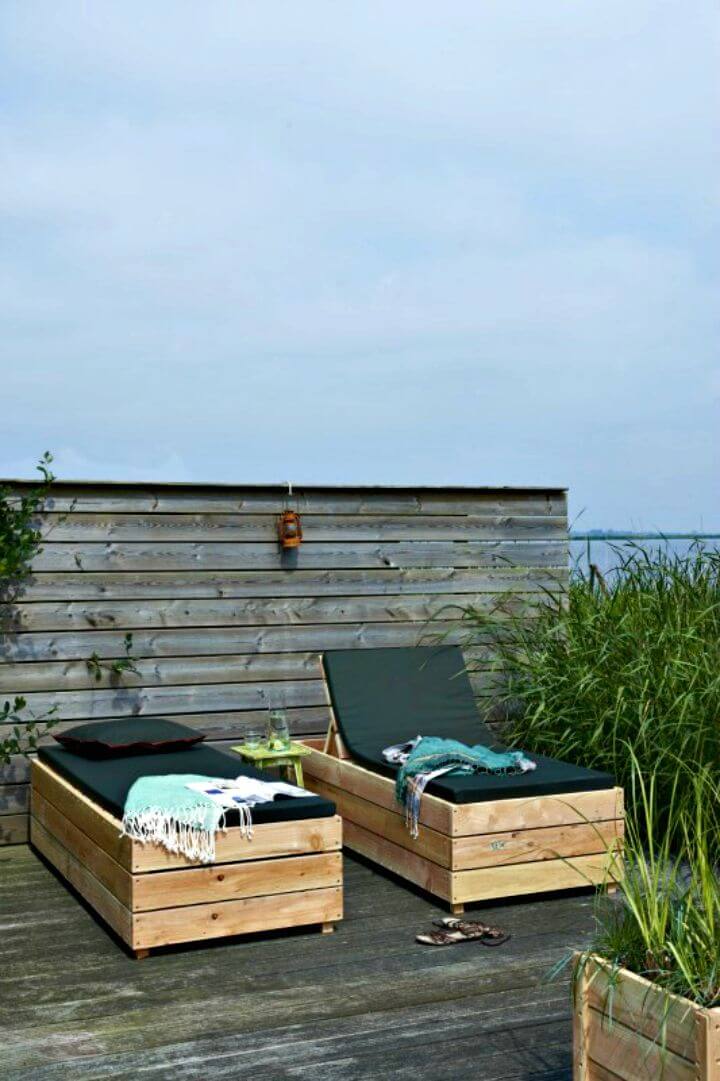 If you are intending to beat the summer heat by sitting at a poolside then these well-cushioned loungers would make a great choice! Here the handsome looking pair of poolside loungers comes with green seat and backrest mattress! Here again, these loungers are made of custom wooden lengths and have been stained in dark for a choco tone of wood! Start the constructions by building the frame first and then fill the surfaces and install the life up backrest! Don't forget at a parasol side table inside the loungers! Complete project tutorial and instructional guides are here remodelaholic
How to Build Outdoor Chaise Lounge: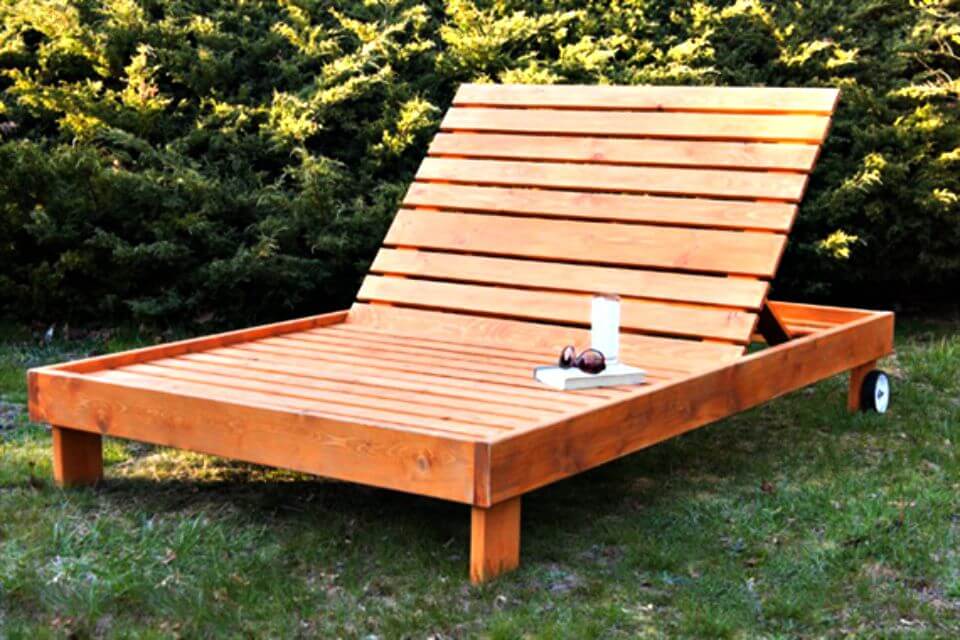 If you are big furniture lover and also love to make custom furniture pieces at home then this handsome-looking chaise lounge is your new inspiration! Here again, the custom wooden boards have been used to build this adorable chaise lounge that is simply eye-catching! First, cut the wooden boards to size and install the backrest and seat rails and final step would be to fill up the frame with the cross filling of wooden planks! This is here the super beautiful and remarkable design of chaise lounge that will be loved dearly by every outdoor lover! Complete tutorial here blackanddecker