The pants are the big must-have for the baby's wardrobes and closets. The stylish pants become a big center of attention for the occasional fashion and often come with high price tags. So, go with these 15 free baby pants patterns and learn to sew the best baby, toddler, and kids' pants like a pro. Along with the free pattern, you will get comprehensive written and visual guides for the steps like cutting, sewing, and adding patches. From simple baby pants to stylish harem baby pants, you will learn to sew here all sorts of pants. Some will work up with the normal sewing machine. Others will demand the serger.
Before you start sewing a one of choice, open up this compilation of 15 easy baby pants pattern that contain a wide range of readymade samples, and they will make great inspirations. While looking through these patterns, you will have lots of choices for the fabric, patches, and fabric design prints. The knit, linen, lightweight denim, jersey, and cotton fabrics will rock for these baby's pants projects.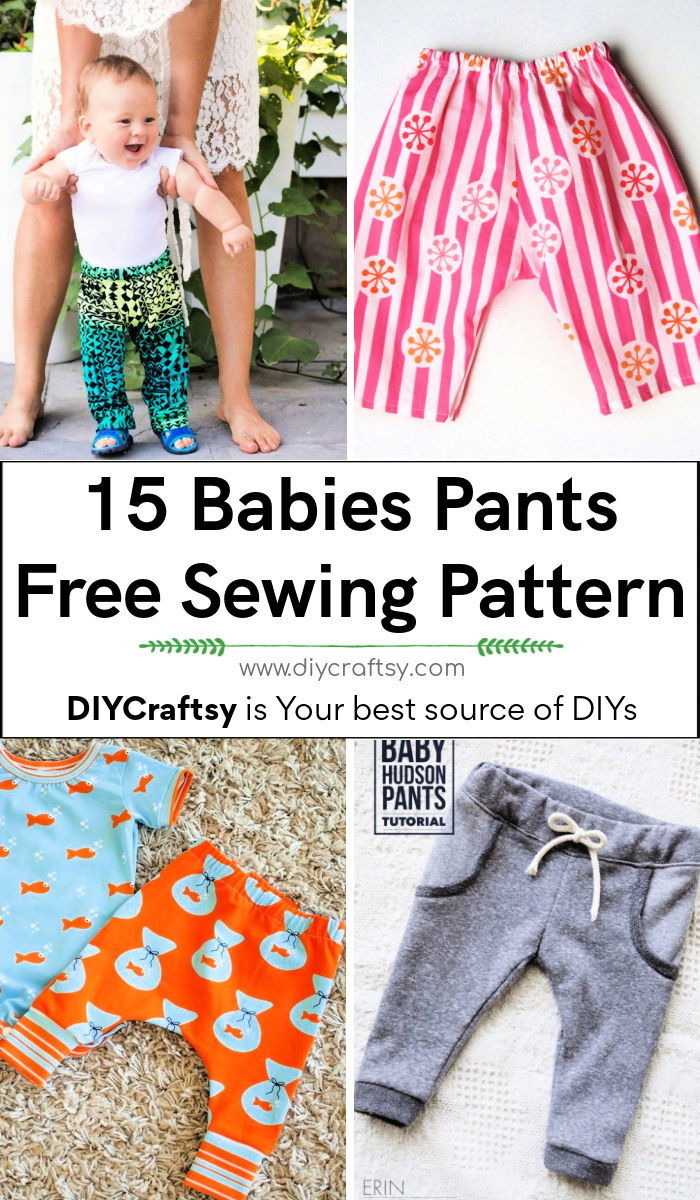 Once you learn to sew pants, you will be on the right track to saving a lot of money on baby garment shopping. The best part is that you can even sew the leftover and scrap fabrics to complete these yarn pants. They will be outstanding baby shower gifts and baby birthday gifts for sure. Simply grab the pattern, cut your pieces, and start sewing the pieces with a custom seam fold. Finish with the elastic waistbands, and there you go. Learn a lot more by taking a quick tour of all these DIY baby pant patterns, shared to impress and inspire.
1. Easy Sew Baby Pant and Matching Hat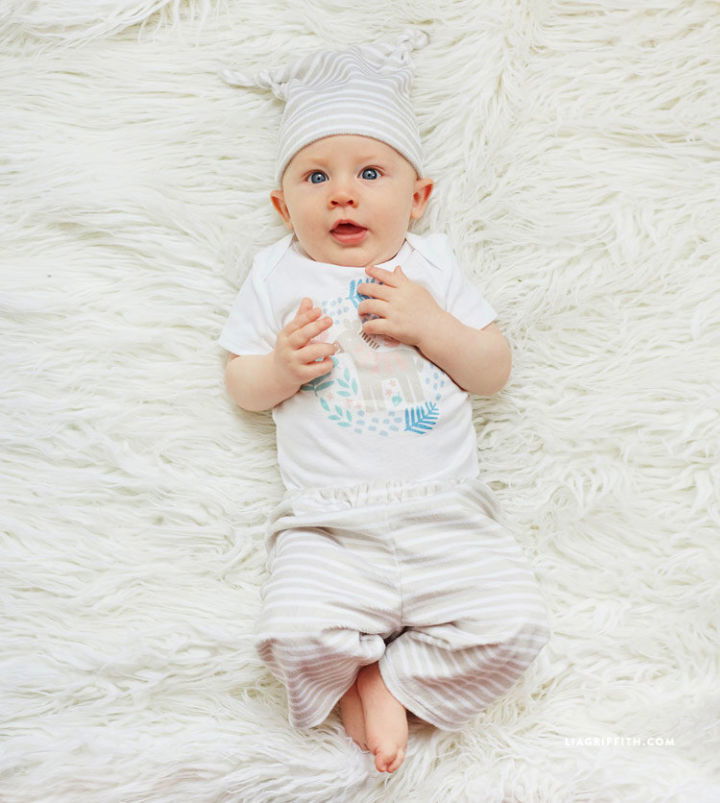 Follow here the guides and instructions about hook up the better baby pants with matching hats, will be the whole beautiful costume for a baby. Reuse any fabric to sew the new lovely pants for the babies. You will get here the complete PDF instructions for sewing both pants and the hats, and they will also make lovely baby shower gifts. The serger machine will work best for this project. liagriffith
2. How To Sew Baby Pants Without A Pattern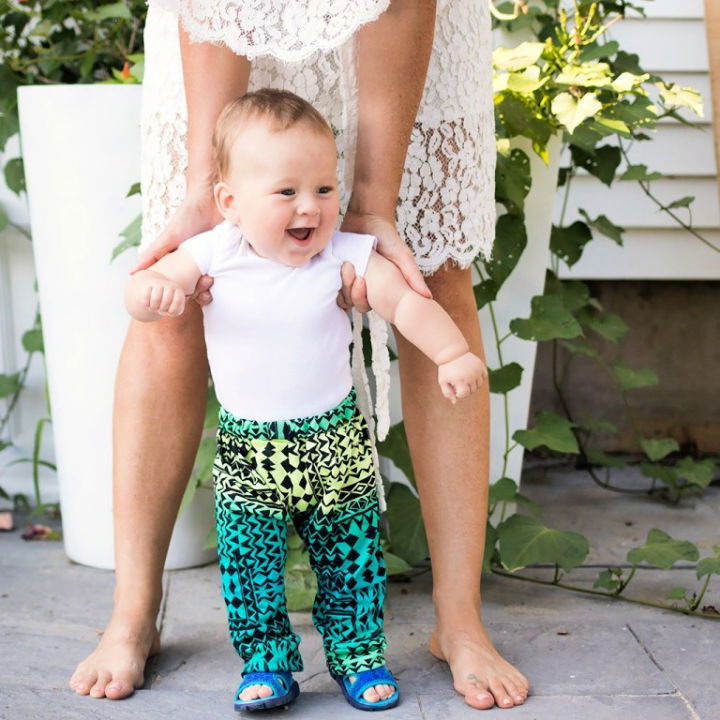 Is it intimidating for you to sew a baby pant? Now be the designer of baby's costumes and sew the adorable and lovely-looking pants at home. Look at the given pant that impresses with a mind-blowing tribal print and sew with the jersey fabric. Once you sew it with tight or loose fittings, finish the waist with the braided elastic 3/4″. gina michele
3. Free Baby Pants Pattern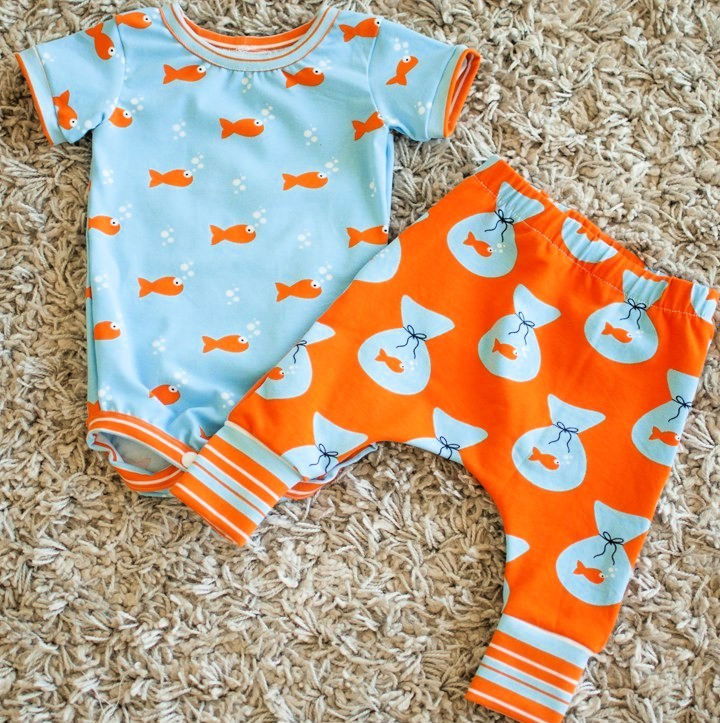 Are you on a mission to learn to sew the baby pants like a pro? Grab the ultimate sewing instructions here that you can follow to become a professional in sewing lovely baby pants. You will get here detailed diagrams and instructions to sew the most adorable baby pants. Pick your favorite fabric with custom design prints to work up these baby pants, will make sweet baby shower gifts. secureserver
4. Raes Basic Newborn Pant Sewing Pattern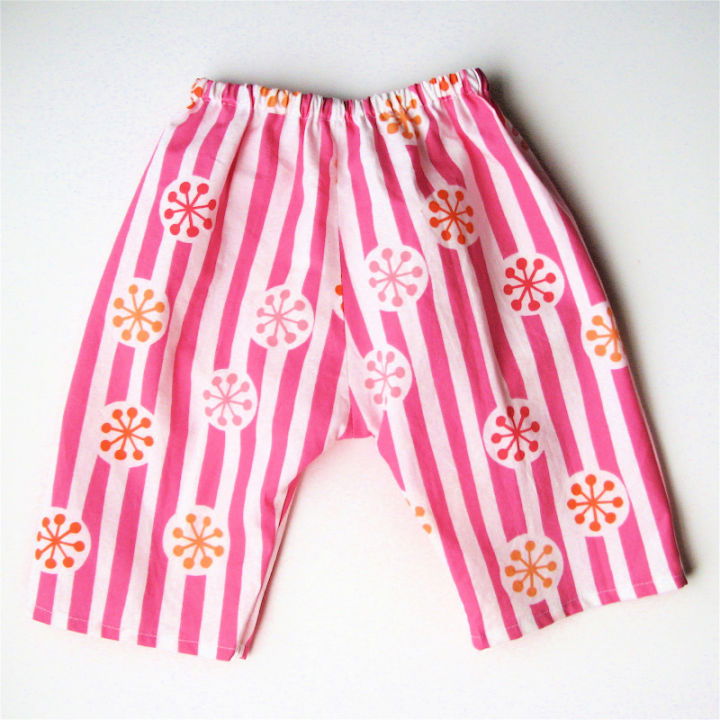 Want to sew a pants like a professional? It should not be a big hassle if you follow the given direction in the project. From cutting to sewing to seaming, you will get comprehensive guides for all. Finish the paint with the elastic waist for tight fittings. Here waistband comes with a 1/4″ fold. Do duplicate this pant for a favorite baby or toddler at home, and it will also make a great baby shower gift. made by rae
5. Free Footed Baby Pants Pattern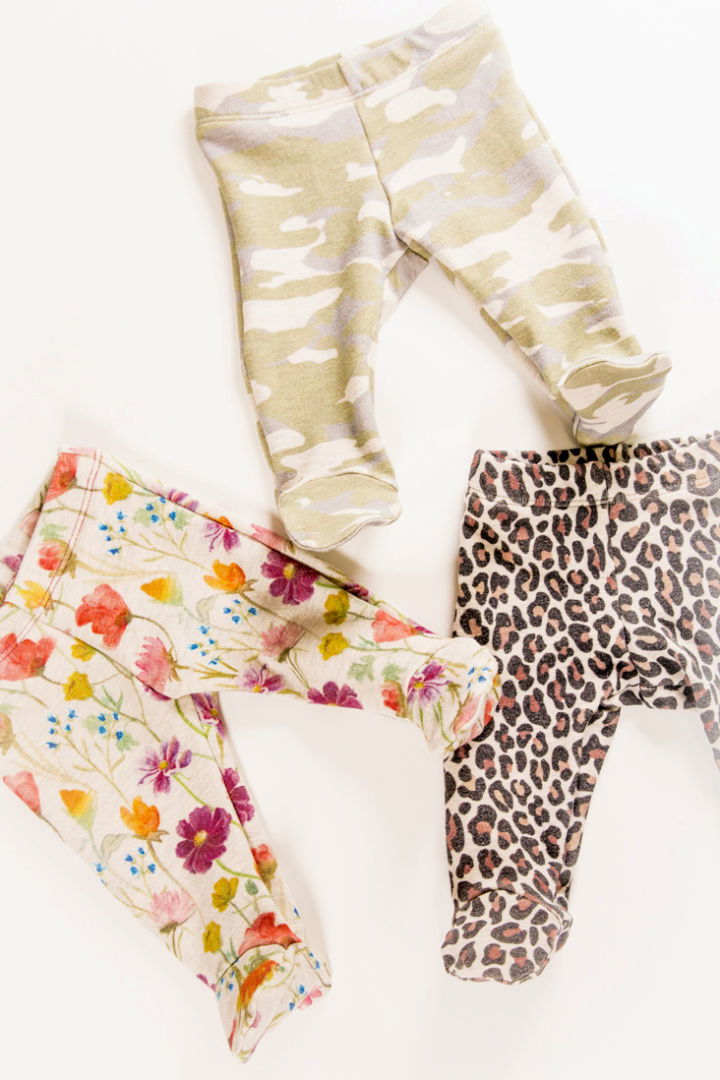 The footed pants are too expensive to buy from the garment stores, and they are the hottest winter fashion. So, follow here guides to sew the footed pants at home like a pro. Even if you are not an avid sewist, you can easily follow the guides here to work up a footed pant like a pro. The pattern will guide you through crocheting the pant for a newborn. sewmuchado
6. Oliver Babypants Sewing Pattern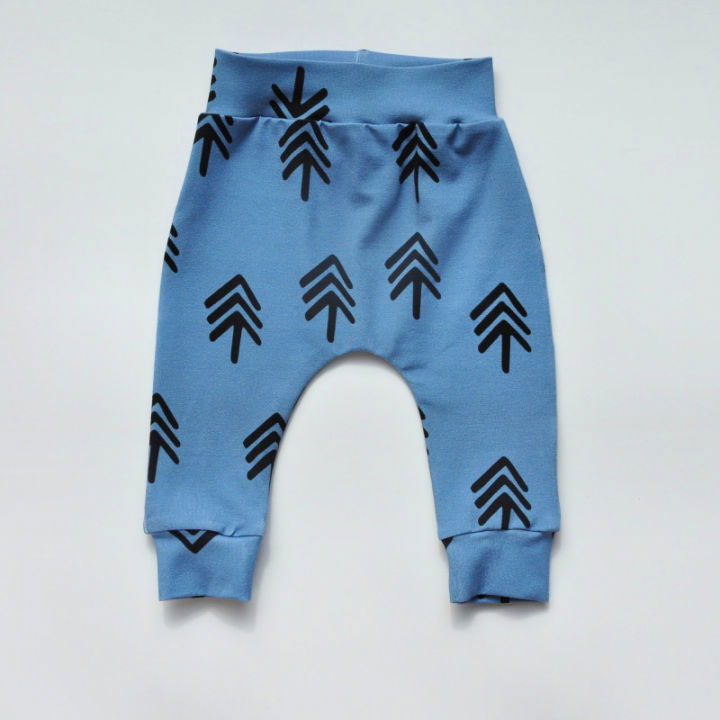 Become the professional in sewing the baby pants by following the expert guides here. Pick your favorite fabric to sew these tight-fitting pants. It will be a breeze to sew and make a better handmade gift to a newly became mother. First, cut the front and back panels and then sew or serge the side seams and inside of the legs. Use an overlock stitch on the sewing machine if not using the serger. myminniemie
7. How to Make Baby Knit Pants
This tutorial will guide you on whipping up the baby knit pants while using a pair of knit pants for sizing. You need the half yarn of knit jersey or interlock and half yarn of knit ribbing to work up these toddler knit pants. It will make epic handmade presents to a favorite baby or toddler. You also need the tracing paper, pencil, and ruler for this baby sewing pant tutorial. patchworkposse
8. Grow With Me Baby Harem Pants Pattern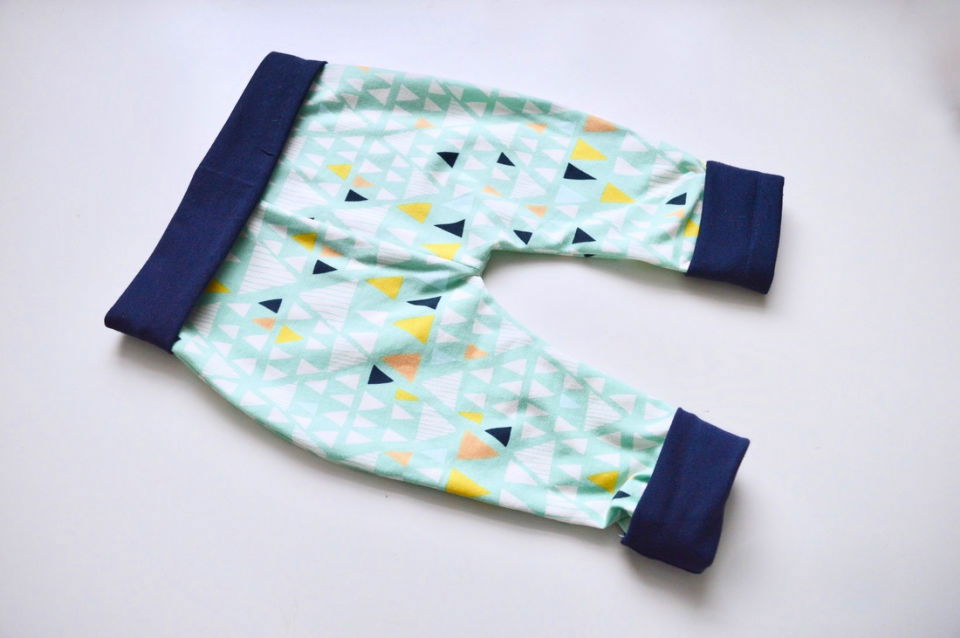 The harem pants are the most loved ones when talking about the most adorable baby fashion. So, follow here the free sewing pattern for the baby harem pants. It will be much friendly for all the beginners. The instructions are from the professionals and will help you sew the best baby pants ever. The sewing pattern will cover the 0-6 months, 12 months, 18-12 months, and 2T sizes. You need 2/4-1 yard knit fabric and 1/4-1/3 yard knit fabric for the waist and cuff to do this project. thelittleststudio
9. Baby Hudson Pants Pattern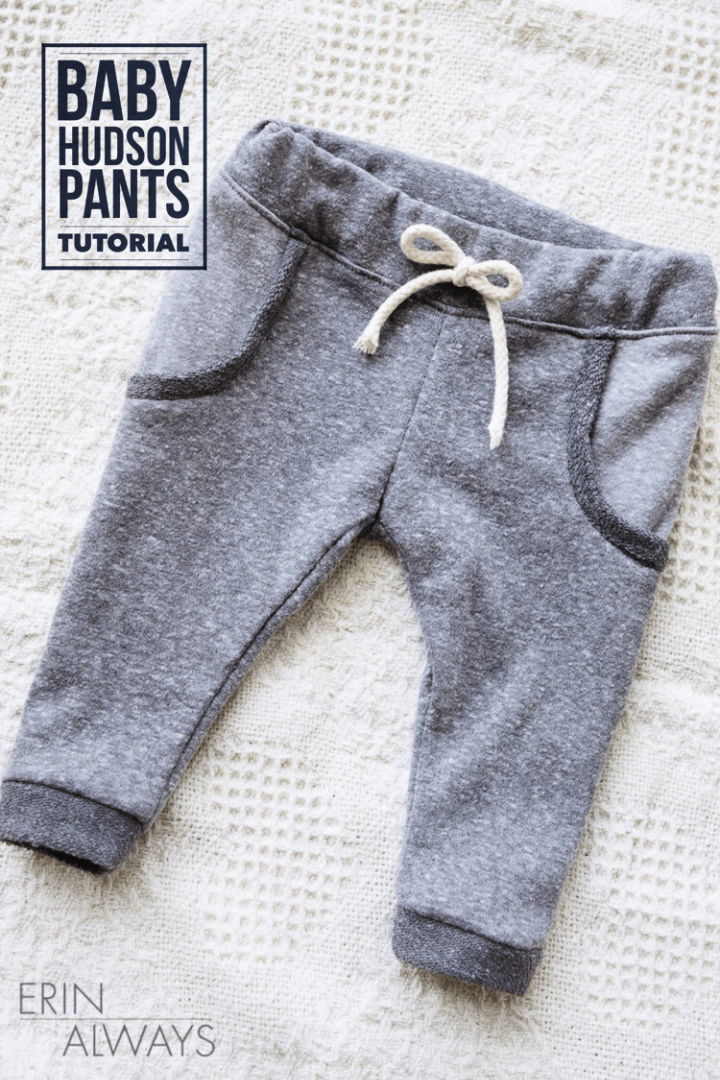 There are various styles of baby pants that are highly in trends, and the Hudson pants are one of them. The blasting good news is that you can also sew these pants at home. Don't know where to start? Follow here the complete guides and tutorials to sew the best baby Hudson pants. You will style up those cute legs of the babies. You need a baby leggings pattern of your choice, 1/2-3/4 yard of knitting, French terry, sweatshirt fleece fabric, 1/2″ elastic, and basic sewing materials to whip up these pants. mesewcrazy
10. Knee Patch Baby Pants With The Cricut Maker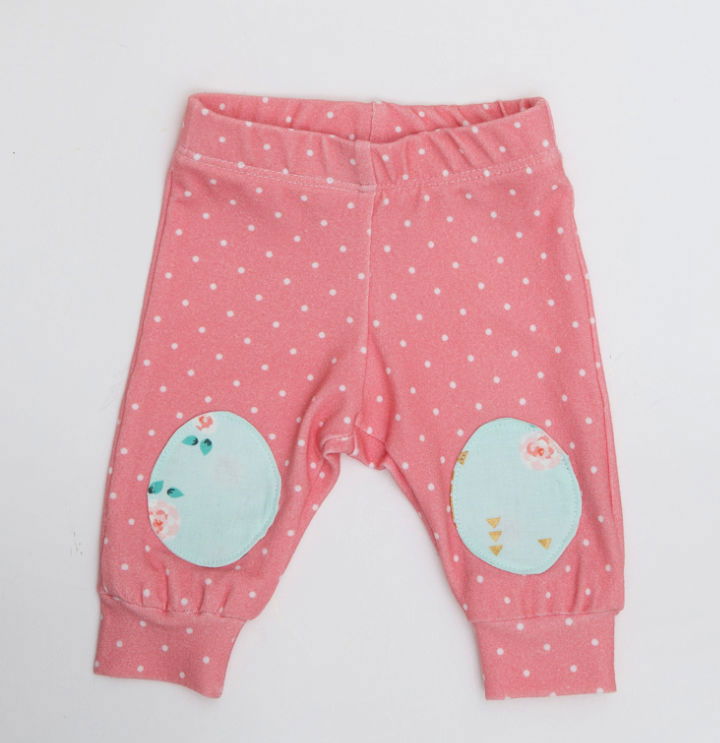 Take your baby pant sewing game to the next level and sew these knee patch baby pants, will be more stylish and amazingly cute and will also complete fast. The pants appear in the pink color with white polka dots, and you can use the Cricut Maker to cut the knee patches. You need 2 pieces of 12″ x 18″ size knit fabric, 100% cotton scrap for patches, and 1″ elastic for this baby pant project. sewmuchado
11. Baby and Toddler Harem Pants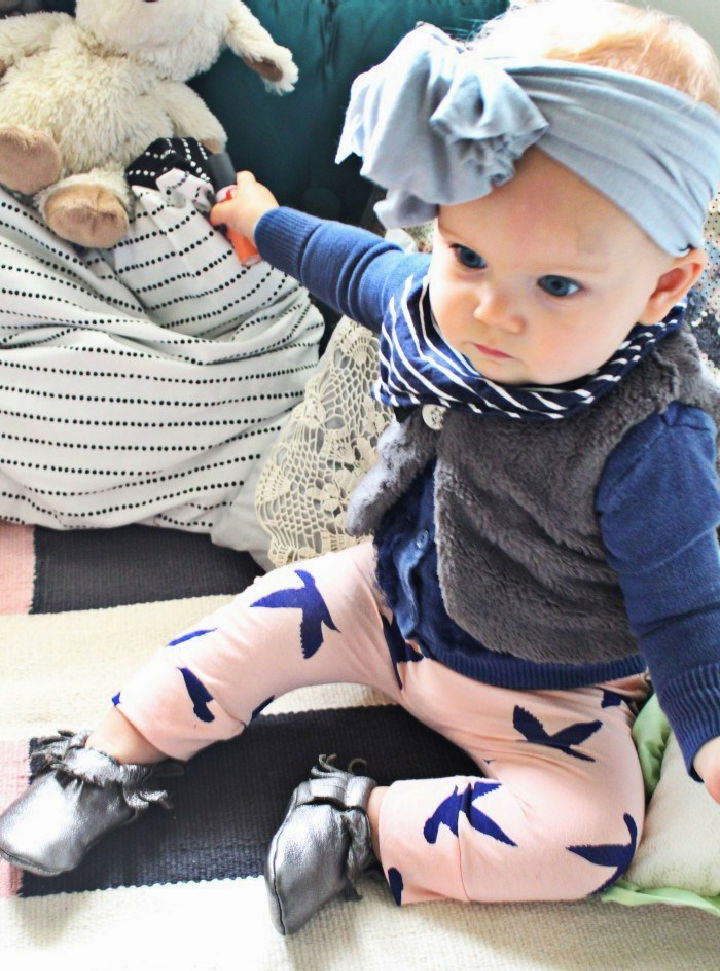 The harem pants will never quit the baby fashion trends. This most loved fashion also expensive to buy. But you can go with this DIY baby harem pant tutorial to sew your beautiful harem pants at home while using your favorite fabric. A big must-have for the baby's fashion wardrobe. You need the 1/4-1/2 yard of fabric, elastic, sewing machine, pattern, scissors, and matching thread to complete this project. ajoyfulriot
12. Kid Pants Sewing Pattern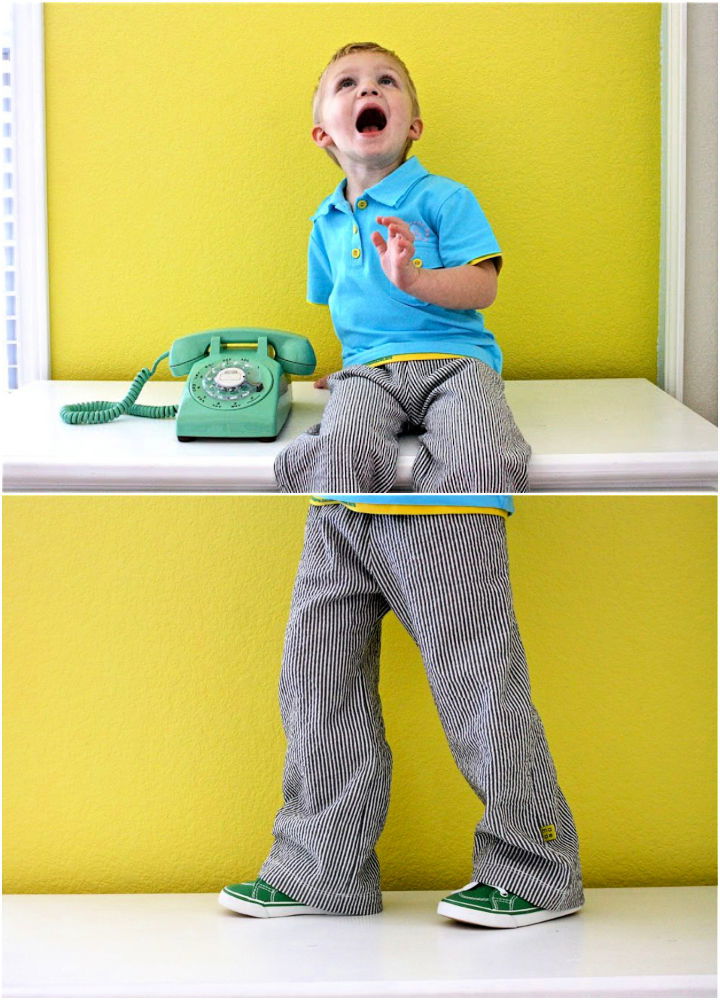 Want to become a professional in sewing baby paints? Follow this basic crochet tutorial teaching you how to sew the kid pants in a very basic and easy way. The pattern will guide you through sewing the pants for the 2T-3T size while using 1/2 to 1 yard of fabric. You can use any kind of fabric like knitting, linen, cotton, or lightweight denim, etc., for this pant sewing pattern. The best gift to sew for a baby's birthday. madeeveryday
13. DIY Baby Pants Free Pattern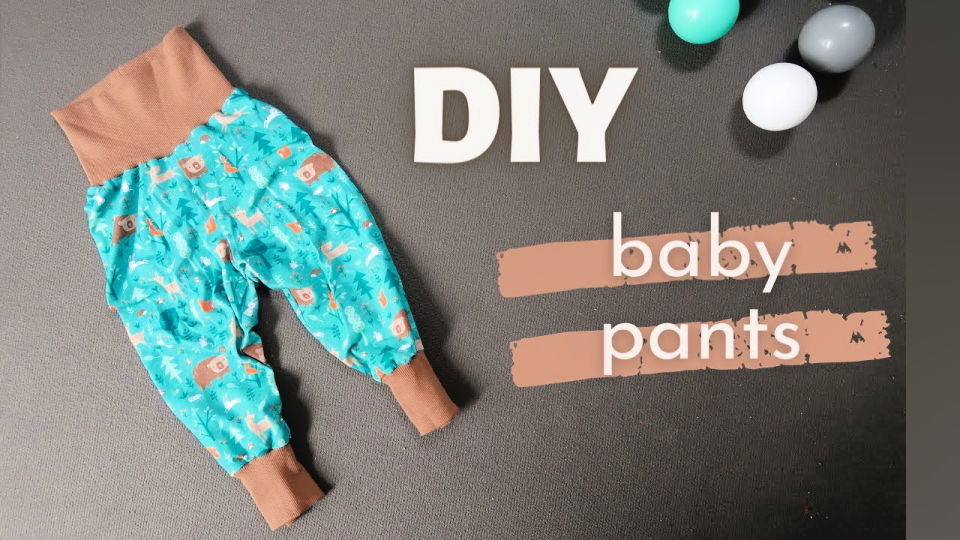 Grab the free video guides here to sew the best baby paints with tight-fitting knees and waist and be super comfortable for all the babies. You need the jersey fabric and ribbing fabric to sew these pants that are adorably cute and will be too lightweight and soft to wear all day long. Using a different fabric type for the waistband and ankles will also put a lot of visual stimulation to the pant design. youtube
14. Fun Baby Harem Pants Tutorial Suitable 3-6 Months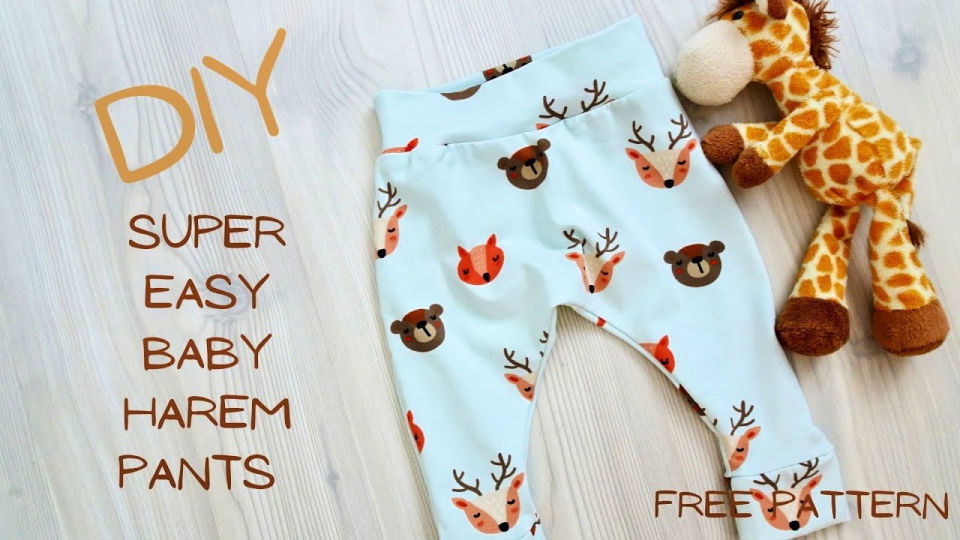 Get the free pattern here to work up the fun baby harem pants. They will fit best for a 3-6-month-old baby. First, you can grab the free pattern from this project, and next, get ready with the jersey fabric, thread, and Serger machine to sew these super beautiful baby harem pants. The pattern is beginner-friendly and makes a beautiful handmade gift for a baby-loving mom. youtube
15. Baby Child Harem Pants With Free Pattern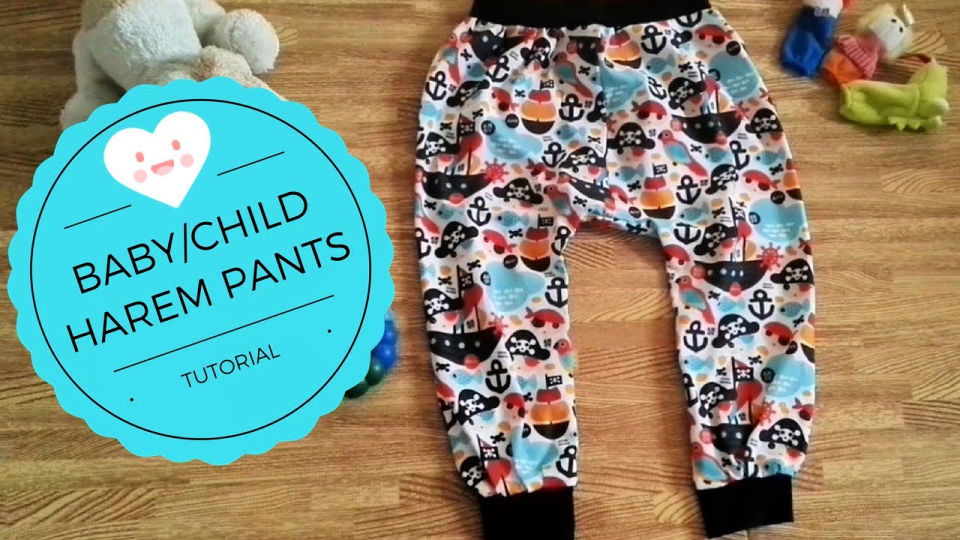 Follow here the professional video tutorial about how to crochet the best baby harem pants like a pro. Once you download the free provided patterns, it will be easier for you to crochet these harem pants in any child or baby size. They will be just perfect for the gifting and bring a lot of comfort to a baby's legs. Everyone will just love sewing them with the easily provided instructions. youtube
Conclusion:
While preparing the wardrobe of a newborn, baby, or toddler, the very first item we look for is the paints. So, this episode of sewing projects will detail how to sew the best baby pants expertly. This will help trim down your expenditures and provide the ease to sew a favorite pant at any time of need. All these sewing patterns will make you master sewing the best baby pants in all sizes, and they will be the cuter handmade gifts for the newly became mothers and the mothers-to-be. From easy to intermediate to advanced, there are free sewing pant patterns for all skill levels.