Palazzo pants are a timeless wardrobe staple. They're comfortable, flattering, and easy to wear. But finding a good palazzo pants pattern can be surprisingly difficult. That's why we've rounded up 10 of the best free wide leg palazzo pants sewing patterns. Whether you're looking for a pair of high-waisted wide leg pants or a flowy pair of beach pants, we've got you covered. Best of all, these patterns are all free to download. So what are you waiting for? Grab your sewing machine and get started on your next project.
Learn how to make palazzo pants step by step with these 10 free wide leg pants sewing pattern including easy sewing instructions, video tutorials, and cutting directions that will help you sew a palazzo like a pro from scratch.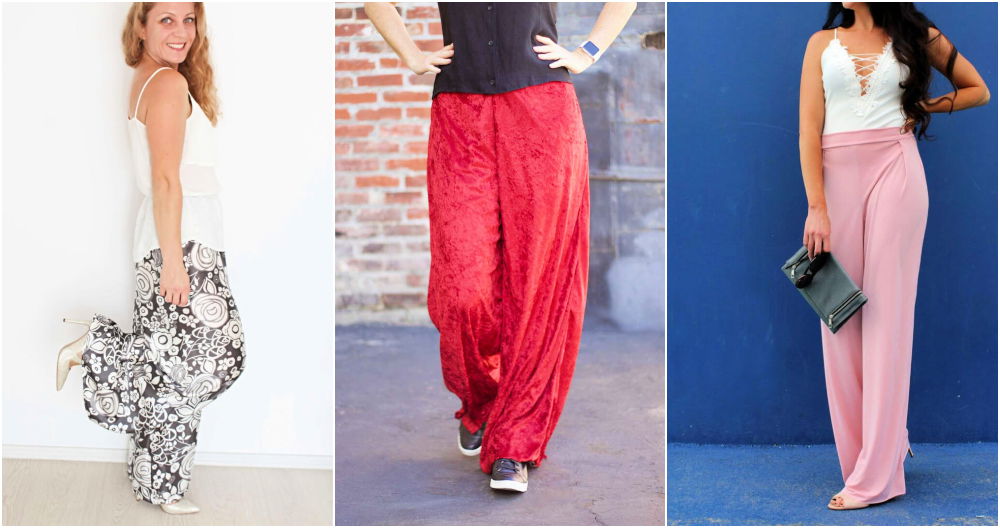 Free Wide Leg Pants Sewing Pattern to Make Palazzo
After you sew the wide-leg palazzo pattern, the next most crucial step is to add a waistband. Here you can go with lots of different options. You can change the fabric for a design variation or choose a drawstring waistband. This list of free wide leg Palazzo pants pattern will easy to understand for all skill levels. Time to sew your fashion at home, this will help save a lot of money. These wide leg pants sewing patterns will make outstanding fashion gifts for fashion-loving ladies in the home or a friend's circle.
1. Wide Leg Palazzo Pants Pattern from Scratch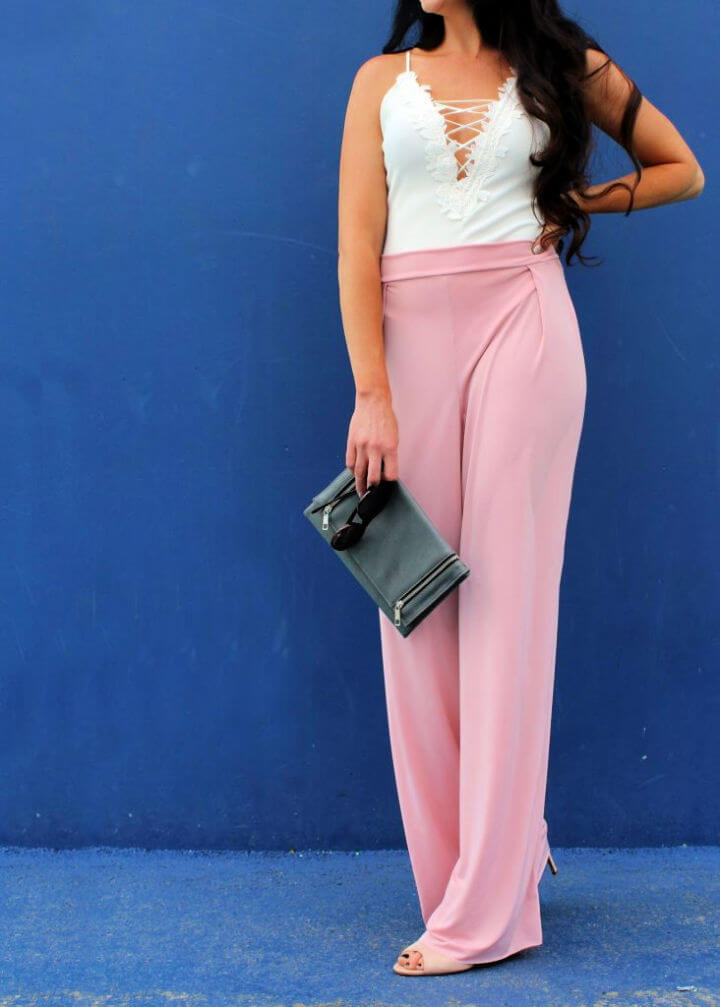 Create a personality of you that will fascinate by wearing this wide le palazzo pant. Get the instructions here to make it from scratch. Grab a pattern, next go sew with 1 1/2 yards of ITY knit jersey to sew this wide-leg pant, will cute up any women who love to look stylish all the time. Details here creativefashion
2. How to Sew Printed Palazzo Pants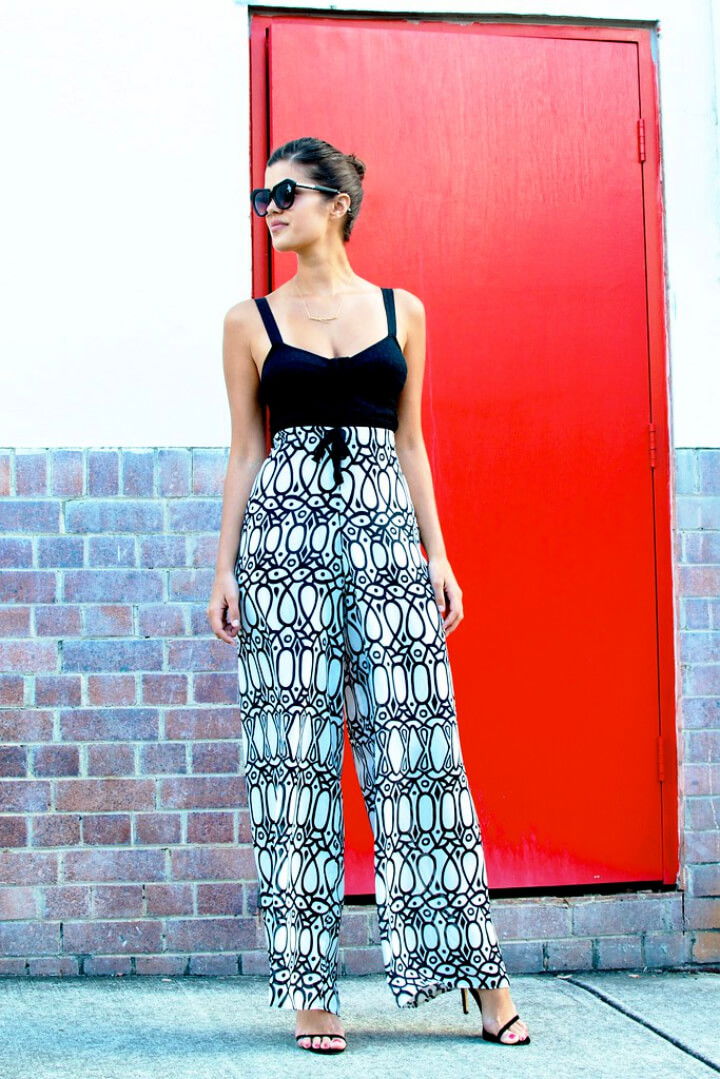 Wear any print over your leg you are keenly in love with by sewing a custom palazzo with that particular fabric print. You need 3mm of printed fabric to sew this wide-leg pant, opt for decorative ribbon, and rope to sew the accent waistband. A stunning fashion gift to sew for a lady in the home. apairandaspare
3. Straight Palazzo Pattern Hack – Three Ways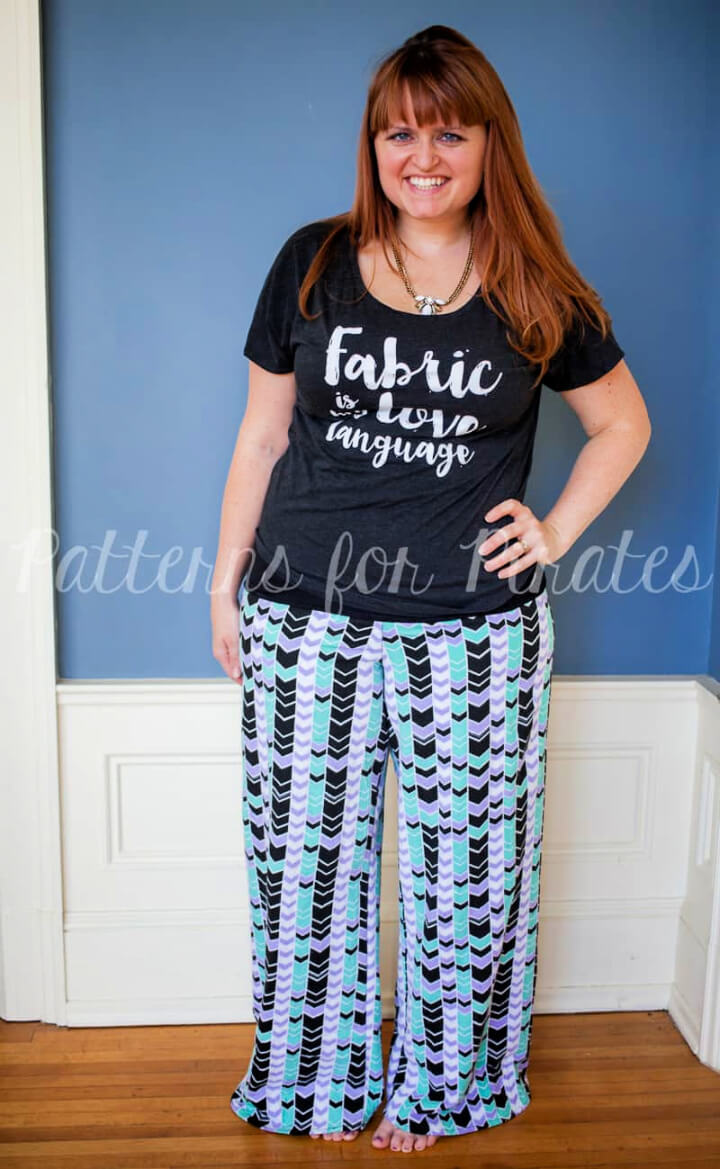 This project is sharing the most popular 3 hacks to sew a wide leg palazzo pant. Go with 1/2″ seam allowance throughout the pattern and make the grommet holes for the drawstring waistband. Choose a separate fabric with custom print for the waistband or go with the same color. patternsforpira
4. How to Sew Wide Leg Posh Palazzo Pants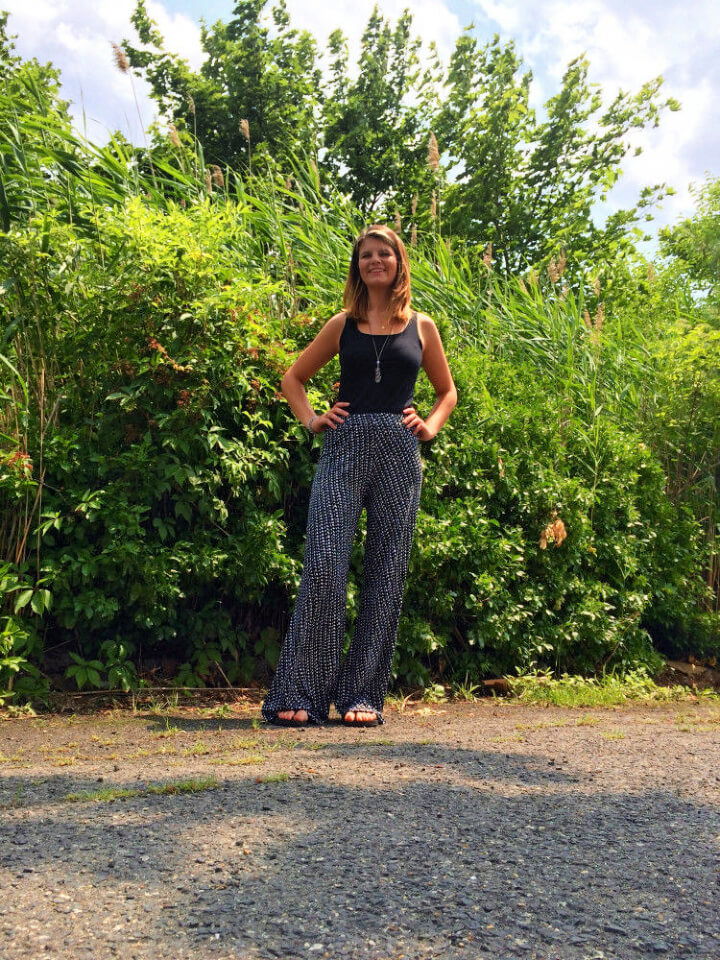 This wide-leg palazzo paint is wide from the very bottom side while fitting nicely around the upper legs. Use existing paints as a template and go sew with 2 yards of fabric and 1 yard of 1″ elastic to sew this very gorgeous looking posh palazzo pant. The best sewing gift to give to a style lover. moodfabrics
5. Trendy Velvet Wide Leg Pants – Free Pattern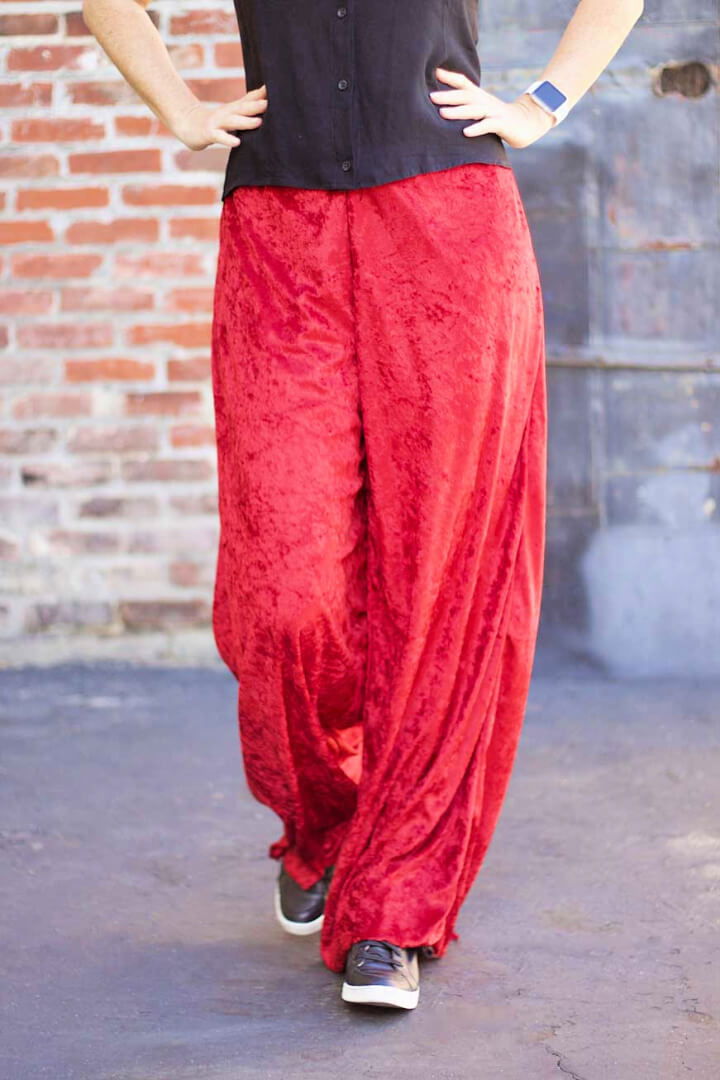 Again use of pair of old paints to sew this trendy wide-leg pant, the stylish palazzo. Go with your favorite velvet fabric having a lovely print and color to sew these wide-leg pants. Go with a 3/4″ seam allowance through the sewing pattern. The most straightforward sewing project ever. fiskars
6. Sew Your Own Palazzo Pants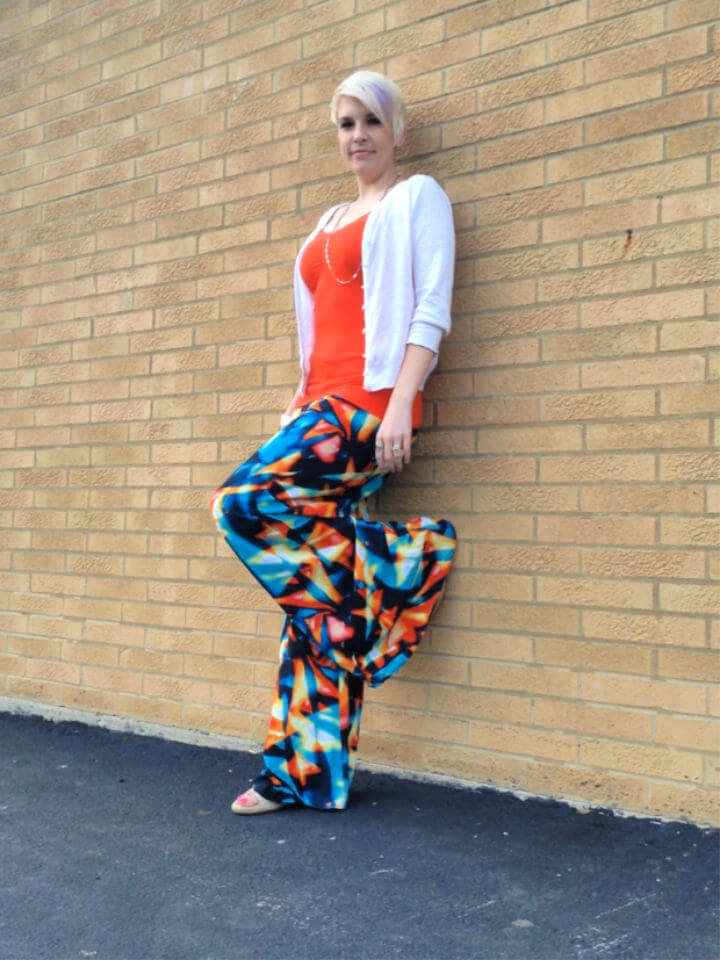 Here print of the fabric is magical. Bind the onlookers under your amazing fashion spell by wearing this palazzo pant, quite easy to sew. You need at least 2.5 yards of your fabric to sew these wide-leg pants. While sewing waistband goes with extra seam allowance, it should be 2″ + 1 1/4″. Wide legs look stunning. jamielmac
7. Free Wide Leg Pants Sewing Pattern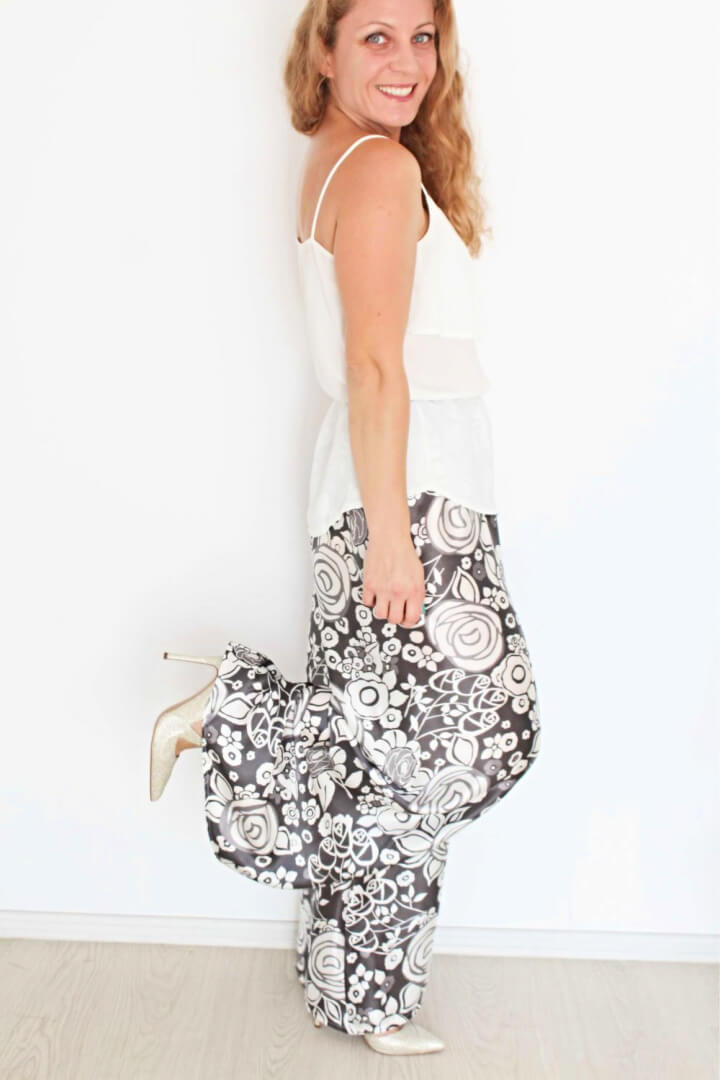 Update your wardrobe with these wide-leg paint, easy to sew right in the comfort of your home. They are guaranteed to make you extra stylish. You need 2 yards of a flowy fabric with an excellent drape to sew this wide-leg trouser. Use the old trouser to use as a template. Use elastic for the waistband. theseamanmom
8. Sew Pleated Palazzo Pant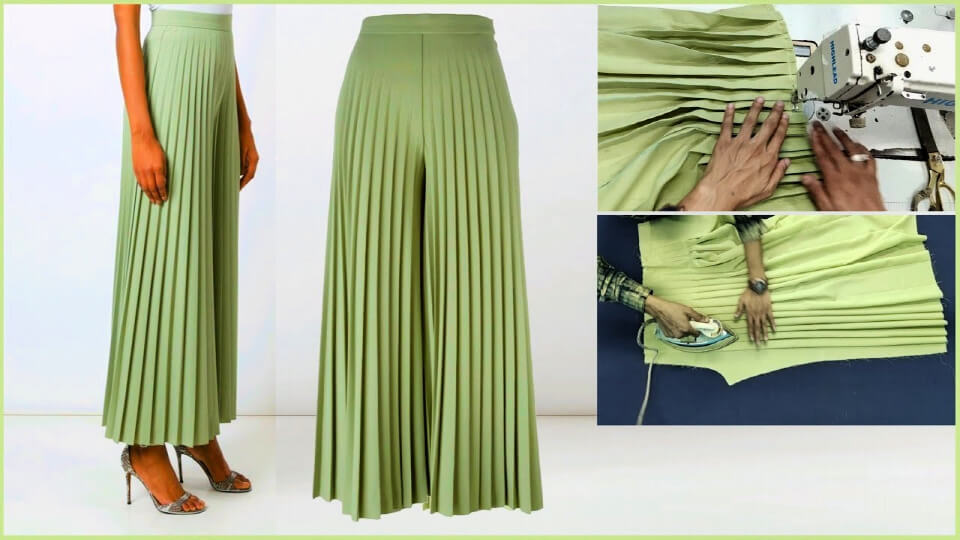 Catch more eyeballs by wearing this pleated palazzo, which will create an impressive and super stylish personality of you. The fabric is super easy to sew but involves sewing pleats. You will get the best tips here, too, to add pleats in a decided fabric. Video instructions =youtube
9. Make Palazzo from Old Saree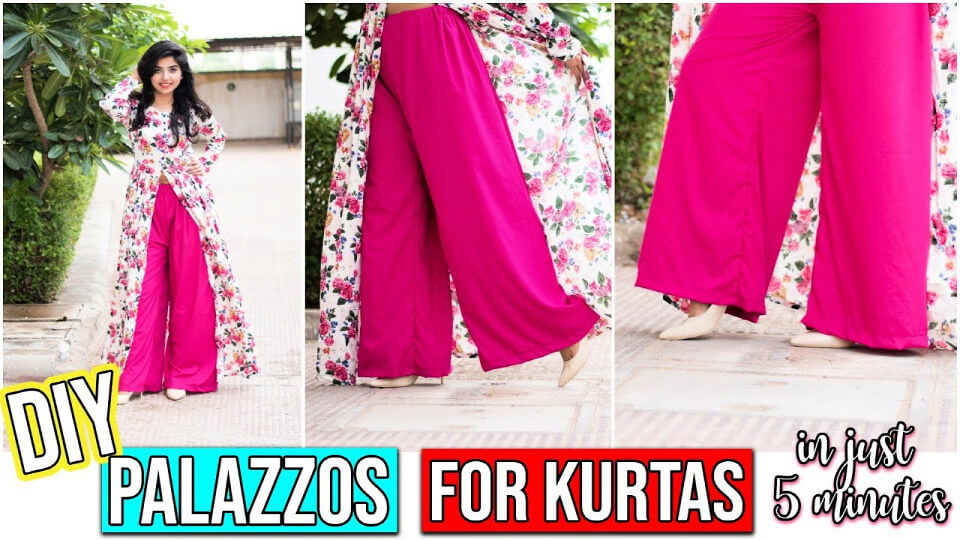 Having nothing to do with your old saree? Don't put it in the trash, refashion it to sew a glam palazzo. Look great by wearing this wide-leg trouser, a gorgeous remake of an old saree. Time to keep using your old sarees is another stylish and fashionable way. Experiment with this project with your favorite old saree.
10. Chicken Karahi Pleated Palazzo Pant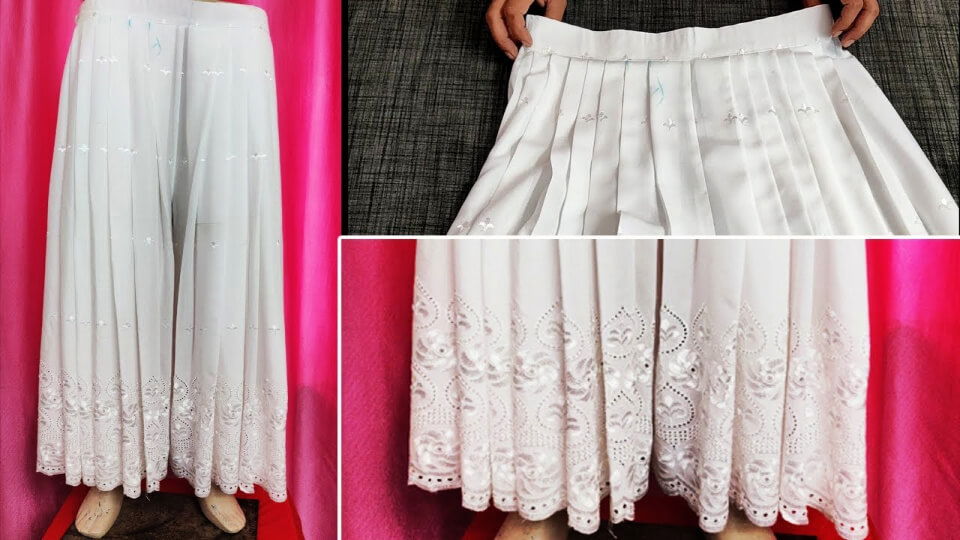 One of the best palazzo pants to add to your closet. If you are handy at sewing pleats in fabric, then the whole project will be a piece of cake for you. The chicken karahi pleated wide trouser is highly popular in Indian fashion, everyone can sew it with great ease.
Related Free Sewing Patterns
Button Sewing: Sewing on a button is an easy task. Learn how to sew a button on pants and shirts with these 15 easy sewing tutorials.
Baby Pants Pattern: Sew your own baby pants with these free baby pants pattern to sew, includes adjustable waistbands and elastic, so you can make your own creativity go even further.
Baby Clothes Patterns: You'll find free baby sewing patterns for baby clothes, baby shoes, and much more. These free sewing patterns are intended for beginner to intermediate sewers who want to make something special for the family's littlest members.
Baby Bib Patterns: Sewing baby bibs are easy for beginners. You'll find free baby bib patterns that are quick and easy to sew with step-by-step tutorials. Just print, cut out the patterns!
Glove Sewing Pattern: The following list of free glove sewing patterns are quick and easy to make. These patterns are suitable for beginners and are available in PDF.
How to Sew a Skirt: Skirts are the most popular garment in women's wardrobes. With this free wrap skirt pattern, you can sew a skirt in less than 15 minutes. Free sewing tutorials about how to make the most of your fabric and sewing skills.
Half Circle Skirt Patterns: Half circle skirts are a great way to dress up any outfit. They're also pretty easy to make with these free half circle skirt sewing patterns from around the internet.
Maternity Sewing Patterns: These free sewing patterns for maternity clothes are perfect for making your own maternity wear. Instructions are included, and all patterns can be downloaded as PDF files.
Conclusion:
If you are looking for a free wide leg palazzo pants sewing pattern, we have just what you need. This pattern is easy to follow and can be made in a variety of fabrics. We suggest trying it out in a lightweight cotton or linen for the perfect summer look. So download the free pattern today and get started on your new favorite pair of pants.