Japanese crafts are an interesting and fun activity for those looking for unique and creative ways to pass the time! These versatile japanese crafts offer something for everyone – from kid-friendly options to difficult and modern japan crafts suitable for adults.
Whether you're a beginner or have some experience with crafting, you'll find plenty of exciting Japanese crafts and ideas to try. From classic origami figures to modern takes on traditional Japanese crafts, there's no shortage of interesting japanese crafts that can be done in the comfort of your own home. Explore different styles and techniques, and connect with culture through these amazing japanese crafts!
1. Easy and Cute DIY Origami Cats
Teach the easy lessons of origami to your kids by folding these origami cats, the best origami project inspired by Japanese. So, to make it, grab the origami paper in your favorite color and give a few smart folds to get the cat shape. Use markers and colors to add the face features. Details here fatmumslim
2. How to Make Origami Oasis Bento Bags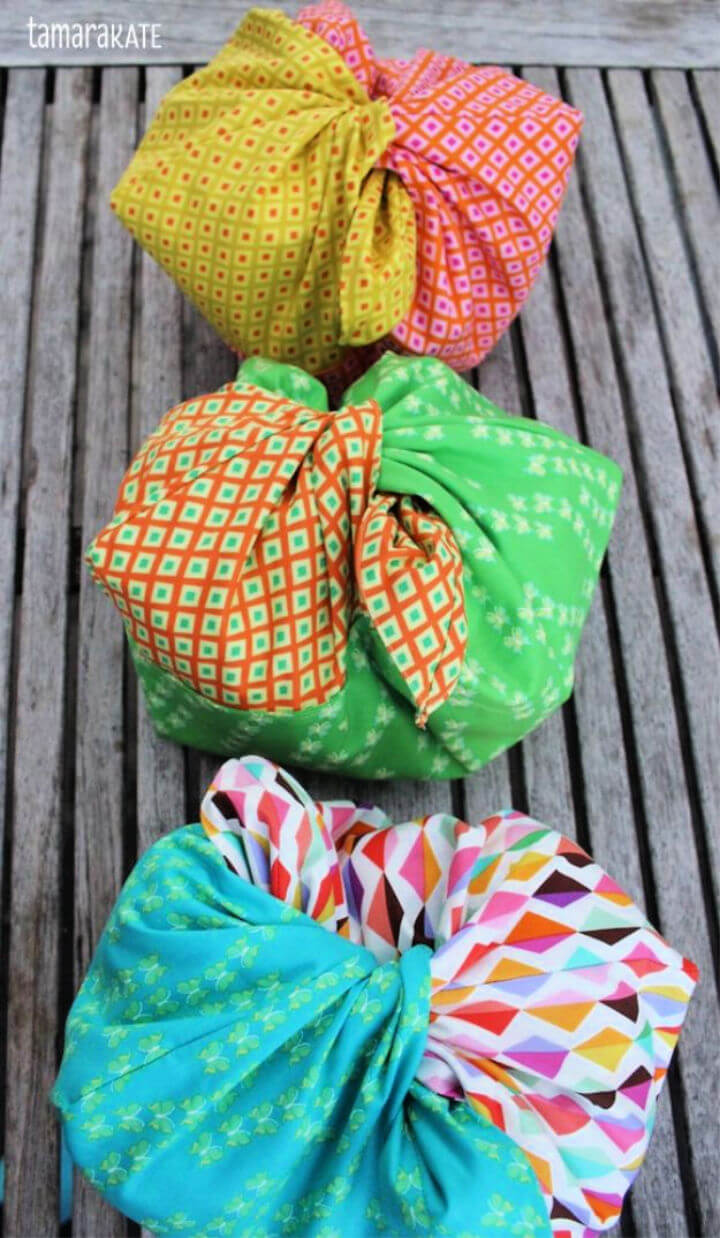 Another appreciation crafting project to praise the Japanese culture and life trends, the origami Oasis bent bags, the perfectly cute Japanese handy bags. From carrying fruit to vegetables to grocery items, they will make a great choice. Grab the fabric in two contrasting colors and make parts according to the origami template should be in a chevron shape. kayajoydesigns
3. DIY Shibori Fabrics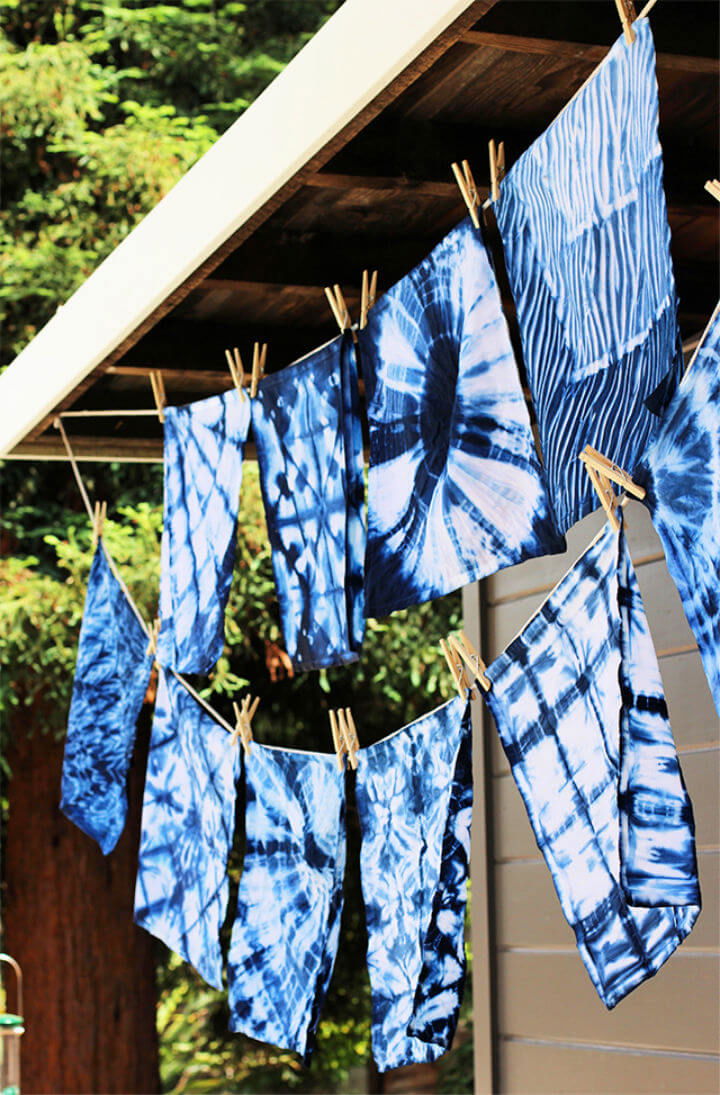 The shibori is a popular fabric dyeing technique in the Japanese culture that involves folding and wrapping the twine around the fabric before dying. This project will explore all the tricks about how to shibori dye at home for so many amazing designs and prints on the fabric. Details here honestlywtf
4. Make Japanese Inspired Wind Chimes
Bring a flair of Japanese decors to your home by making these coolest hanging decors. The Japanese inspired wind chimes. To make it, get a glass dome or glass inserts for votive, nylon thread, crystal beads, and wooden beads to get this beauty made. A stunning Japanese hanging decor. eclectictrends
5. DIY Wall Sconce
Revitalize your spaces with a hot touch of Japanese decors. Bring the Japanese elegance to your home by making this Japanese inspired wall sconce, the best wall light to whip up quickly. For making the frame, cut grooves in wood slats and then fit the curved wood pieces. Make shade using clear plastic sheets, plexiglass, and adhesive window film. thehandymans
6. Quick DIY Japanese Printed Bowls
The Japanese bowls are highly famous, make them at home using a custom decorative makeover. Add the Japanese print on the normal blank porcelain bowls using gold sharpie pens and opaque ceramic paint. The project is all about to do creative ceramic painting work, the bowls will nicely hold jewelry items. thelovelydrawer
7. DIY Japanese Inspired Origami Vases
One of the best ways to feature the Japanese decor theme throughout your home, make these Japanese inspired origami vases. So, fold the elegant gift paper using origami techniques to create a vase. In addition, decorate it more using feathers and next add your favorite cut flowers and plants in it. monsterscircus
8. How to Make Japanese Woven Trivet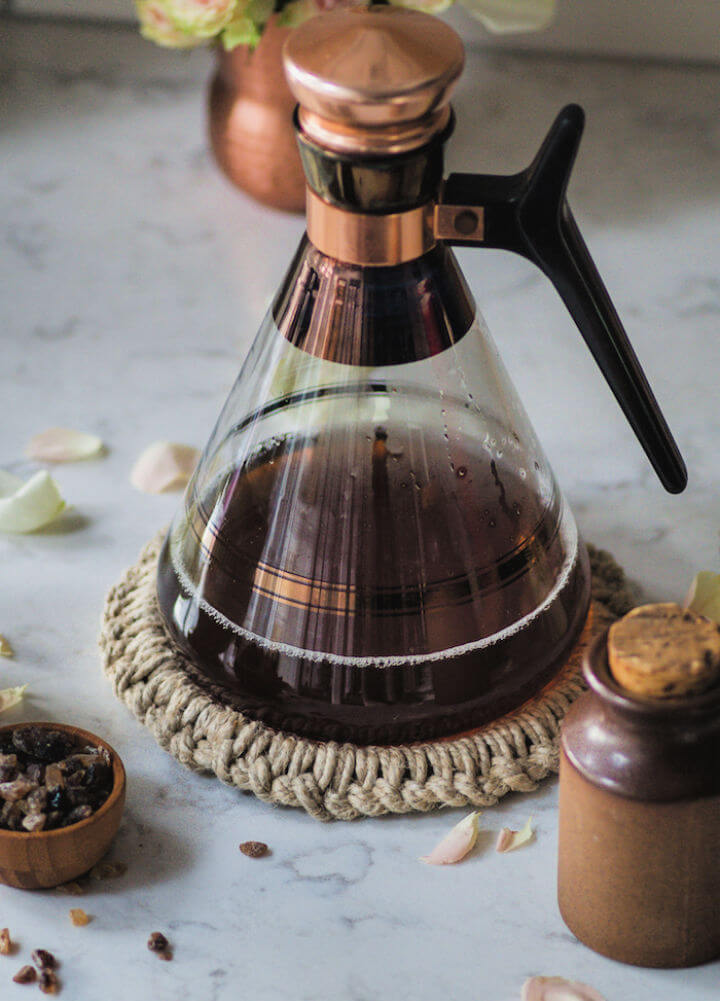 Show your love for Japanese culture using this woven trivet, the particular type of trivet to make with a 7″ embroidery hoop, 8 ply jute string, and glue gun. The project is all about creative weaving. You will love having this trivet set on your party or dining table. Details here marysmaking
9. Matcha Swiss Roll Recipe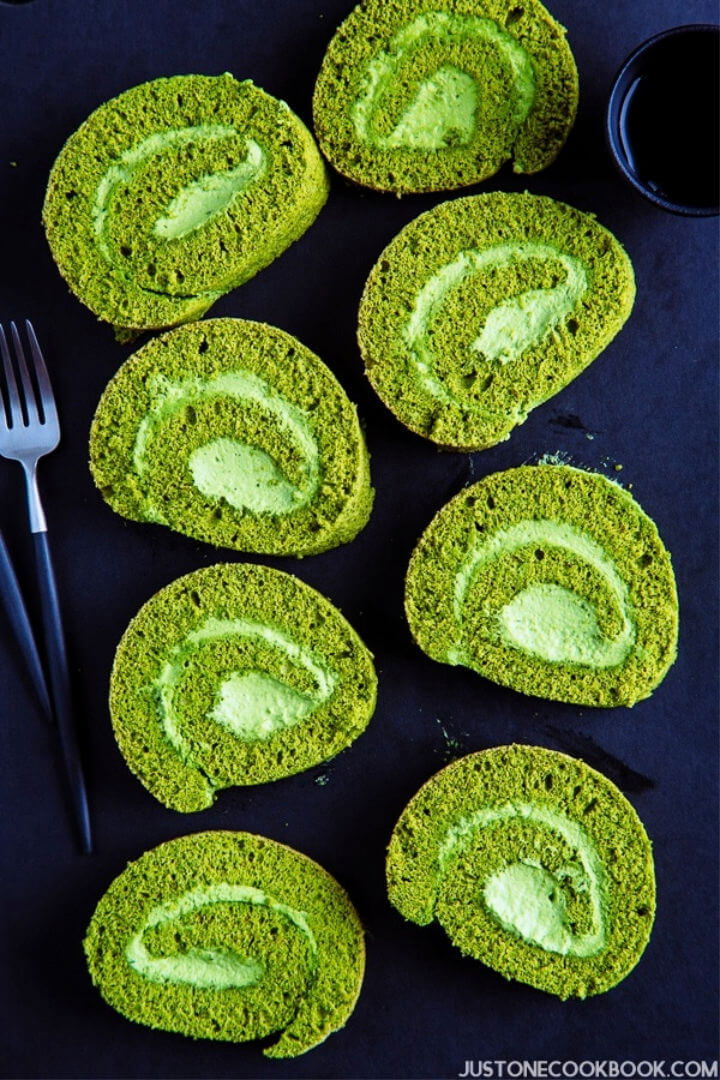 Make this super unique, and not-so-sweet Japanese dessert will make a perfect pair with green tea. The swiss roll cake will be light and fluffy. The best dessert that comes from Japanese cuisine, to make for friends. The prep time would be 1 hour 30 minutes. Details here justonecookbook
10. Make Your Own Shibori-Style Tie-Dye Napkins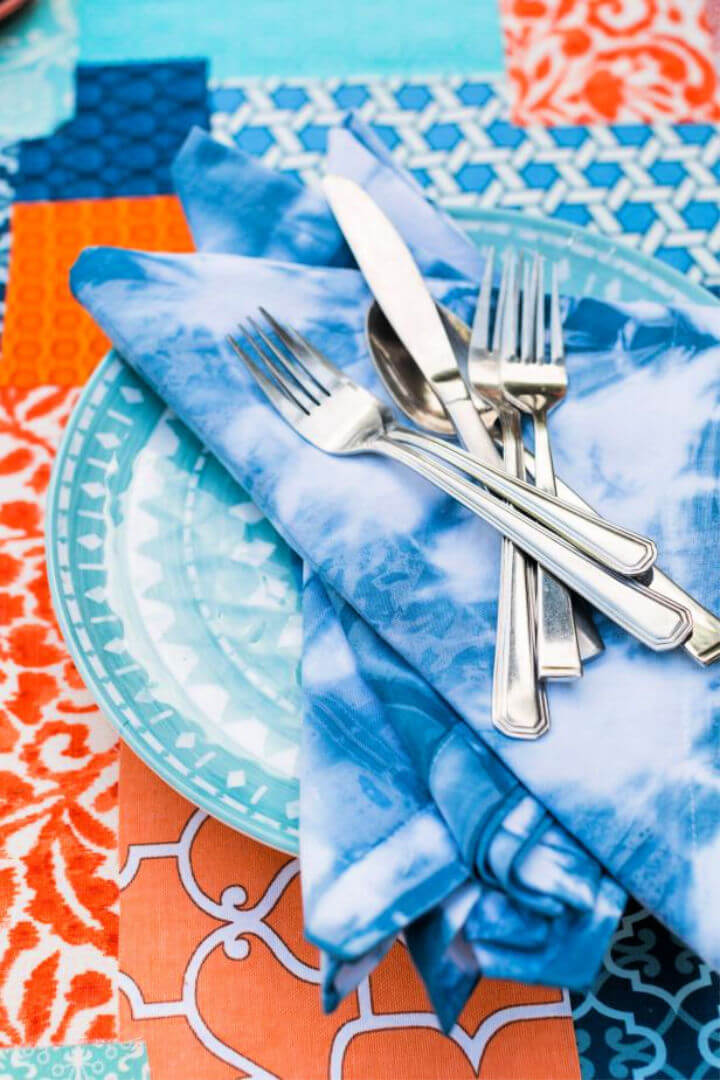 Bring an elegant flair of your party dining tables by adding these shibori-style tie-dye napkins. So, Making these napkins will be super easy if you have gone through the shibori dyeing technique. Even a little experience will rock to get these beautiful blue printed napkins. How-to tutorial here hgtv
11. Popular Japanese Sweet Daifuku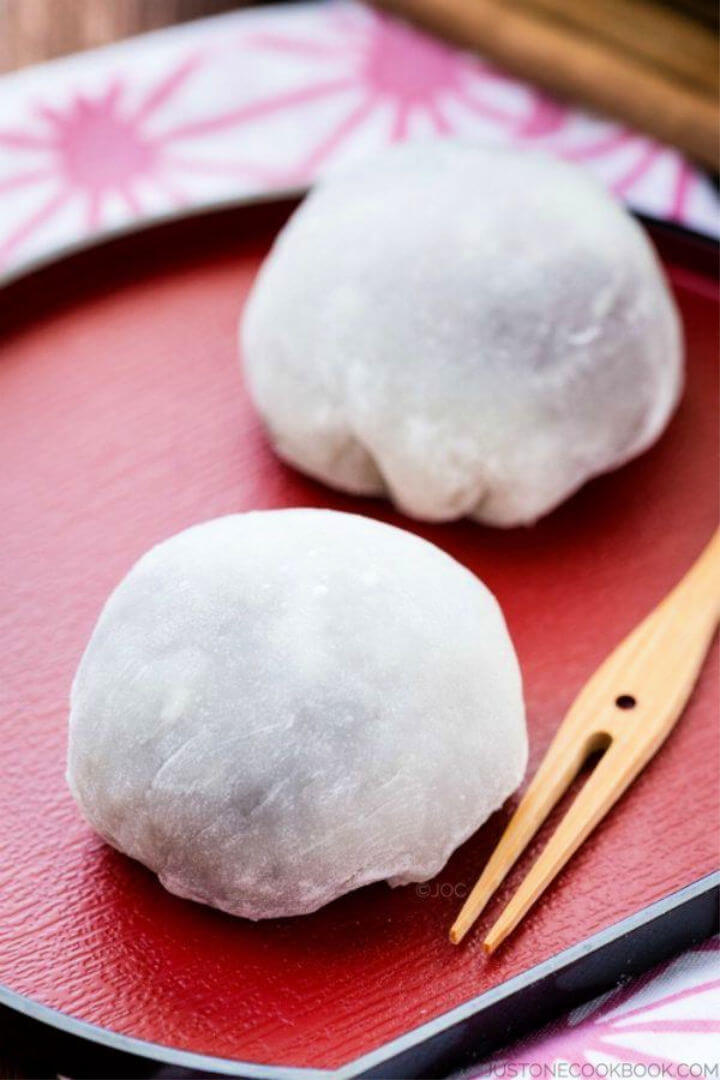 Enjoy the snack parties by making a yummy dessert from Japanese cuisine. This you must go with this Japanese sweet daifuku mocha, the delicious circular mochi stuffed with Anko and strawberry slice. Enjoy it alone or with Japanese tea, which will be celebrated in every way. Another great Japanese inspired food recipe. justonecookbook
12. How to Make a Japanese Bookmark Doll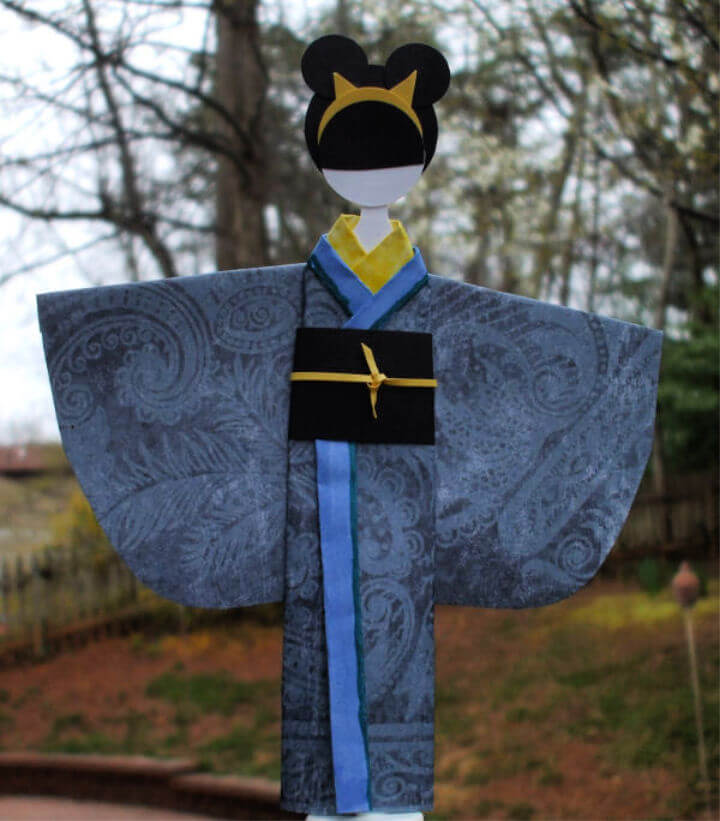 Spice up your book-reading hobby with a little touch of Japanese elegance and culture. The idea is to make outstanding Japanese doll bookmarks using your favorite paper. So, fold the paper smartly to make a Japanese doll, should be long enough to serve as a bookmark. ballpointbliss
Related DIY Projects and Ideas
Origami Bookmarks Ideas: These creative DIY origami bookmarks are a great way to organize your life and keep your things in place. They can also be used as a fun decoration for your home or office.
Origami Flower Ideas: Learn how to make origami flowers and start decorating now. Get your creativity flowing with these easy origami flower tutorials.
DIY Wind Chimes: Make your own wind chimes with these best DIY wind chimes that will be a great addition to your garden or house decor and are easy to make.
Wall Sconce Ideas: These lovely DIY wall sconces are a great way to add personality to your living room or even home office. They offer an easy way to bring light, color, and style into a space.
Sharpie Art Ideas: You'll find awesome DIY Sharpie Art Ideas perfect for decorating homes and offices, or for giving your loved ones a unique way to show off their personality!
Dollar Store Crafts: These thrifty DIY dollar store crafts are so easy and inexpensive to make. You will also find many tutorials for making these crafts.
Conclusion:
Japanese crafts are a great way to spend some time at home and relax. They can be calming, creative, and even therapeutic. We've shown you twelve different crafts you can do on your own, but many more are waiting for you to explore. Have fun with Japanese crafts and let us know which ones are your favorites!