Whether you need to add consistent patterns on the wall or interior floors or wish to give a personal touch to your outfits and to add monograms on your tools, the stenciling is an awesome, quick, and affordable way for all. So, learn how to make a stencil at home by following these 20 DIY Stencil patterns sharing all popular ways of stencil making ways. You will learn here how to make vinyl stencils without using costly gadgets.
The project will share comprehensive guides about making the vector art laser cutting stencils, and you will get the tutorials to make stencils using Cricut or Silhouette machines. Explore this collection of 20 DIY Stencils to see a variety of readymade stencil samples, and they will give you so many design choices. You will learn to make all stencil varieties that will work best on different materials like glass, wood, and concrete. Most of these DIY stencils will be beginner-friendly and budget-friendly at the same time.
This not ends here, you will not merely learn to make the stencils, but you will also learn to design them in so many different software like photoshop or Cricut Design Space. The project will guide them to make stencils without using the Cricut machine also, and they will change the game. Without using those costly tools, you can also draw custom signs, art symbols, and paintings on paper to draw and cut to make the quick and lovely stencils that will rock your DIY stencil painting game for sure. From easy to intermediate to advanced, there are DIY Stencil Projects for all skill levels, and you will love doing them also.
1. Create Stencil DIY Buffalo Plaid Planter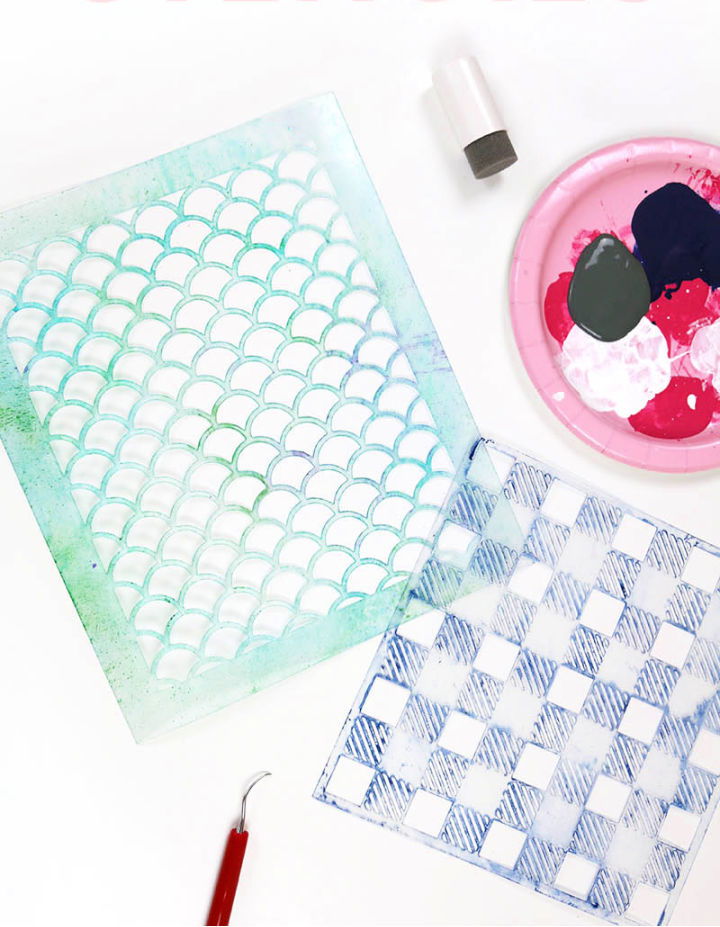 In the visual arts, the stenciling technique is highly popular. The stencils help reproduce a special visual art design as many times as you want. So, this project will teach you how to make a personalized stencil at home easily. The stencil will be reusable and will easily make you paint the buffalo plaids on any of your favorite surfaces. You need silhouette stencil material, silhouette cameo, unfinished planter, acrylic craft paint, weeding hook, and buffalo plaid stencil cut file for this project. persialou
2. How To Make A Stencil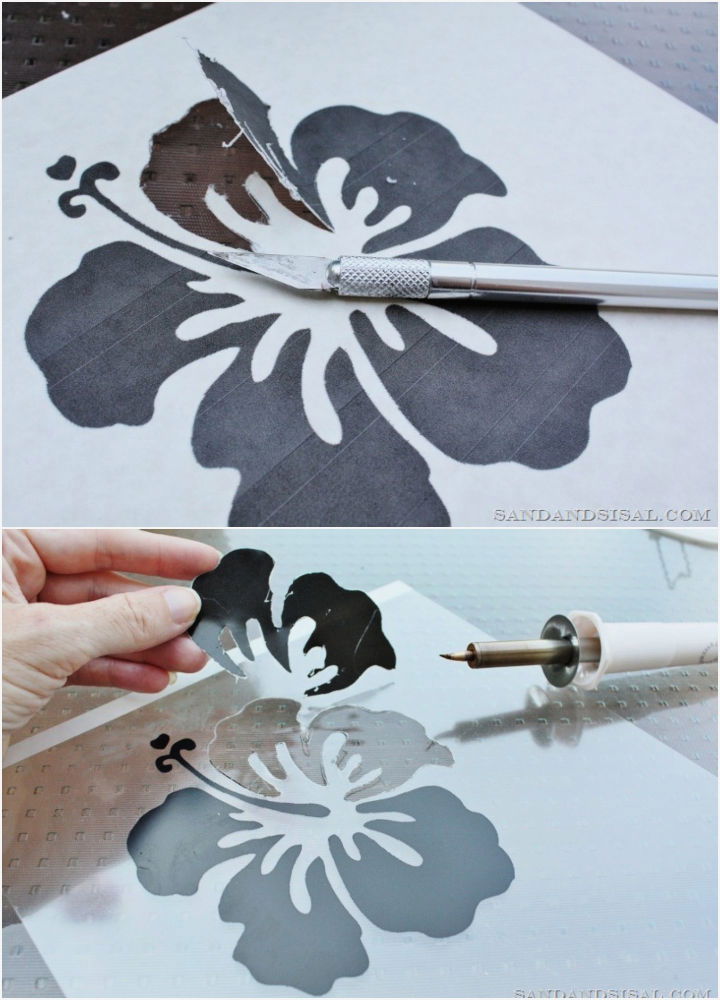 Are you deeply in love with the stenciling technique? Love to do the different stencils in your painting projects? So, learn here the technique to make the personalized stencils at home without getting a bit expensive. The project will guide you to make the stencil using the Cricut Expression or a Silhouette Cameo. You need the inkjet transparency film to complete this leafy art stencil project. sandandsisal
3. Create Stencils To Decorate Your Home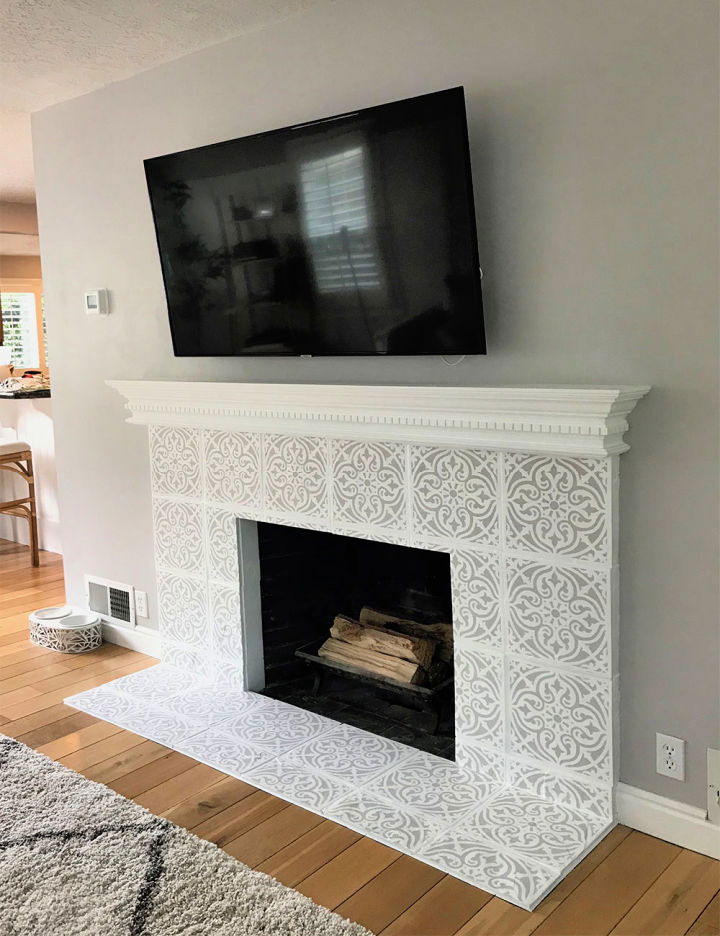 The stencils lend you a big helping hand when you paint your favorite visual art on the interior home walls repeatedly or once. So, master the technique of making the stencils you are often to buy expensive from the market and stores. Here you need Cricut stencil vinyl, Cricut machine, acrylic paint, paint roller, and paintbrushes to w make this very beautiful art stencil. inspiration
DIY Home Decor Ideas:
DIY Board and Batten: A DIY Board and Batten accent wall is a fun and simple DIY project that you can use to give a room some visual attention. Learn how to make the most professional-looking DIY board and batten wall!
DIY wall sconces: Want some unique wall sconces? These 10 creative DIY wall sconces will bring a warm touch of illuminated elegance to your light decor.
Pallet signs and wall art: Check out our pallet wood signs collection for the most useful in unique or custom, handmade pieces for your wall decor.
DIY Large Scale Wall Art: These DIY large wall art ideas are absolutely genius. Check out 25 of the most beautiful and inspiring DIY large wall art ideas from DIY bloggers.
Chalkboard Paint Ideas: Chalkboard paint is a fun trend in home decor that will get the entire family excited. Check out these creative chalkboard paint ideas to make your home or office space fun and artsy.
DIY wall art: Looking for DIY wall art ideas to spruce up your living room, bedroom or kitchen? We've got lots of DIY wall art ideas inspired by paintings, mosaics, and silhouettes right here that you can make with your own two hands.
Shiplap wall: Looking to install shiplap in your home? I am so excited to share with you 10 unique and simple shiplap wall ideas you'll love to DIY.
4. Custom Reusable Stencil With Cricut Maker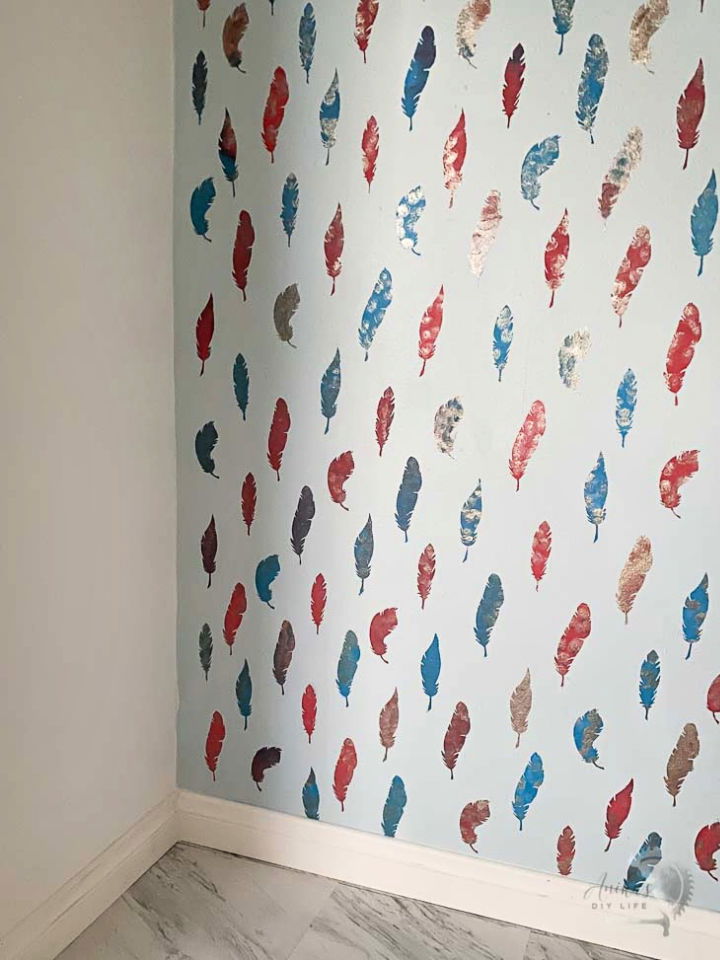 The reusable stencils are a big hit and can be used in countless different ways to paint your walls or the home's desired area. The project will guide you on making the painting stencil using the Cricut machine, and you will get guides here to make your beautiful stencil design. You need the Cricut stencil vinyl, Cricut machine, and some creativity to do this project. The final reward will be a reusable stencil featuring your favorite art. anikasdiylife
5. How To Make A Stencil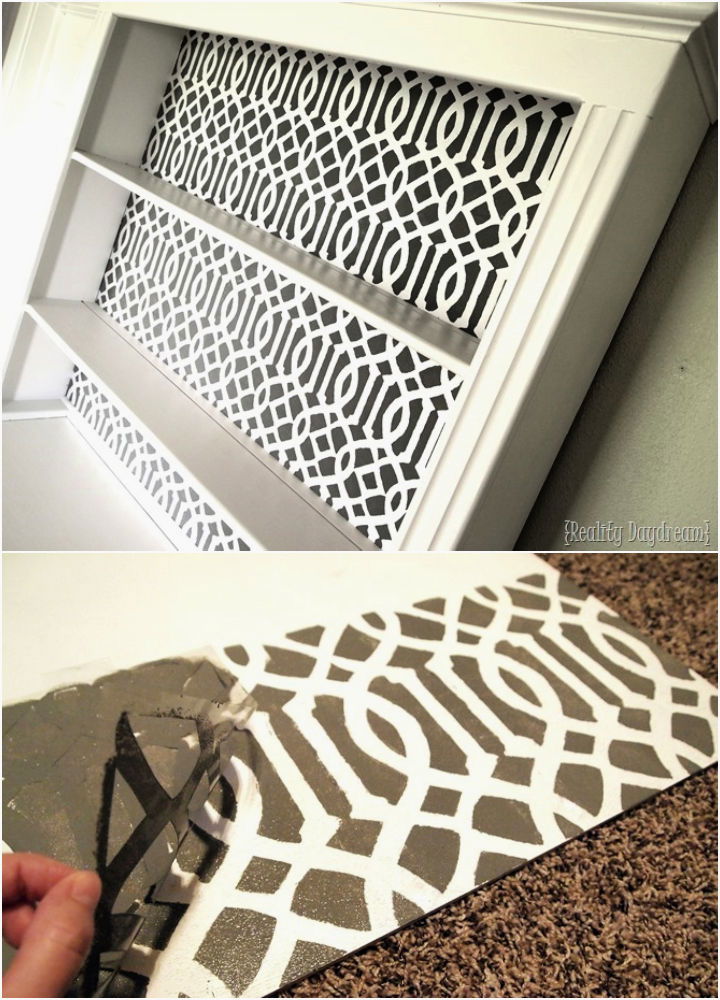 Sometimes you don't get the stencils for the art you want to paint on your home walls. So, finding the one you need will consume a lot of your time. So, it will be better to learn to make your beautiful stencil at home. Follow the right guides here to make one in no time. Here you need patter nor design, transparency, a xacto knife, and a piece of thick cardboard to make this stencil. It will make a better handmade gift to a special homey person also. realitydaydream
6. Make A Stencil With A Cricut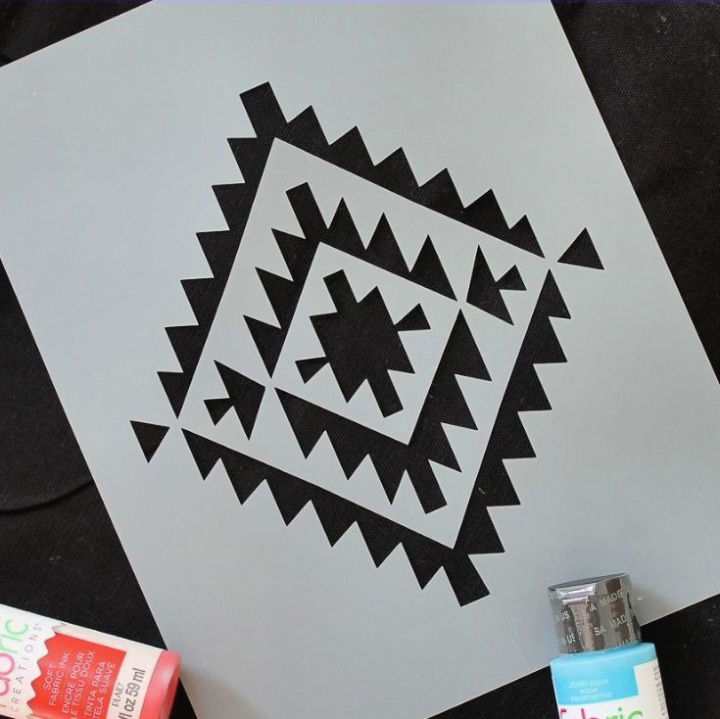 the most loved method of making a stencil is to use the Cricut machine. So, if you are handy at operating this machine, you can easily make the stencils you want. Here you can do this project using a Cricut Maker and Cricut Explore Air 2 and the stencil vinyl film. The project will be easier to do for all the beginners, and you can simply load any design file to make a stencil of that. Stencils have a great reputation in the visual arts and can easily be made at home. thecountrychic
7. DIY Stencil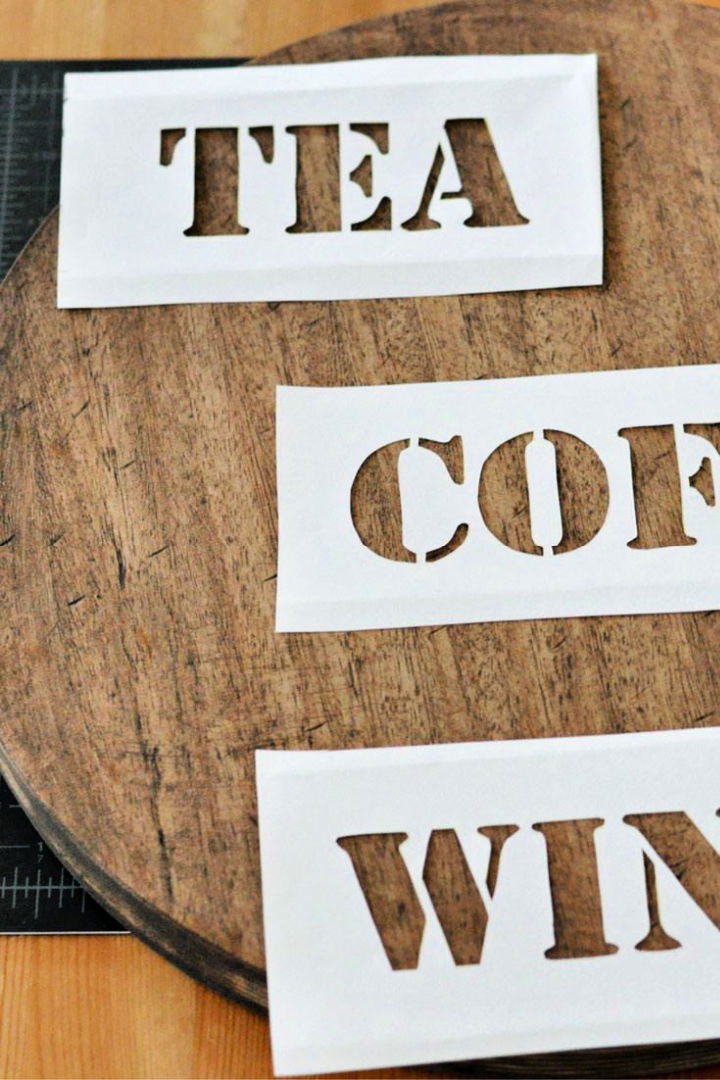 .No matter if you do not have an expensive cutting machine, you can still make outstanding stencils at home without using the machine. Follow here the comprehensive guides about how to whip up the outstanding letter stencils, which will amaze all the stencil lovers. Design your letter stencils in photoshop and then print them out big and cut the letters out using a xacto knife. One of the best and easiest DIY stencil-making methods. pastelsand
8. How to Make a Sticker Stencil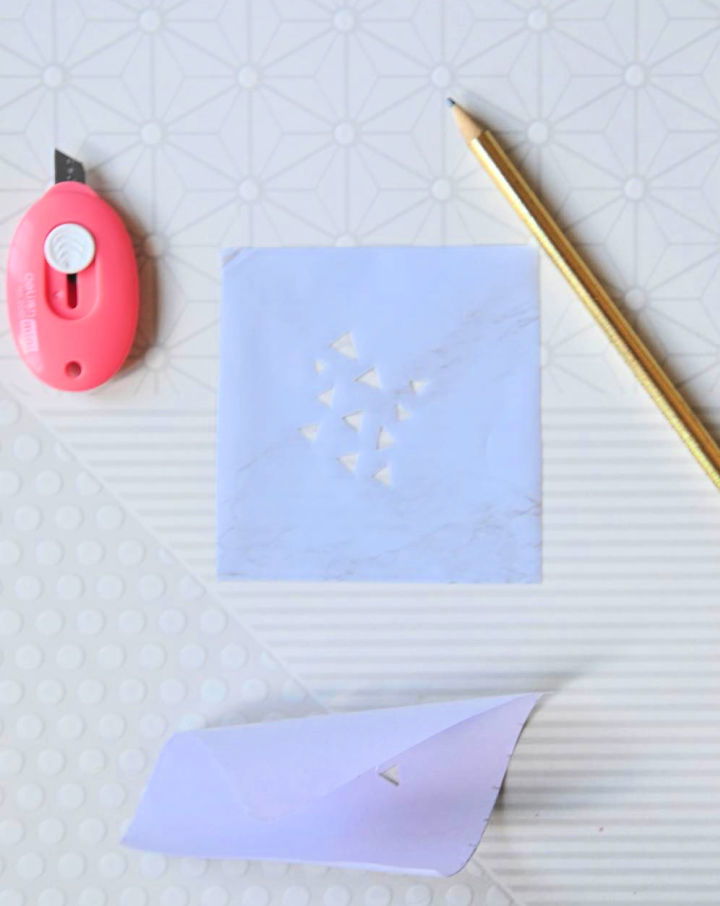 There are various methods out there to make custom stencils for custom purposes. Grab here instructions to make a sticker stencil without using the Cricut machine. You need vinyl sticker paper, pencil, box cutter, cutting mat, and scissors to make this stencil. The whole project is budget-friendly and will surely surprise friends. This stencil will also complete in a few minutes. popshopamerica
9. Make Your Own Stencil With A Silhouette Cameo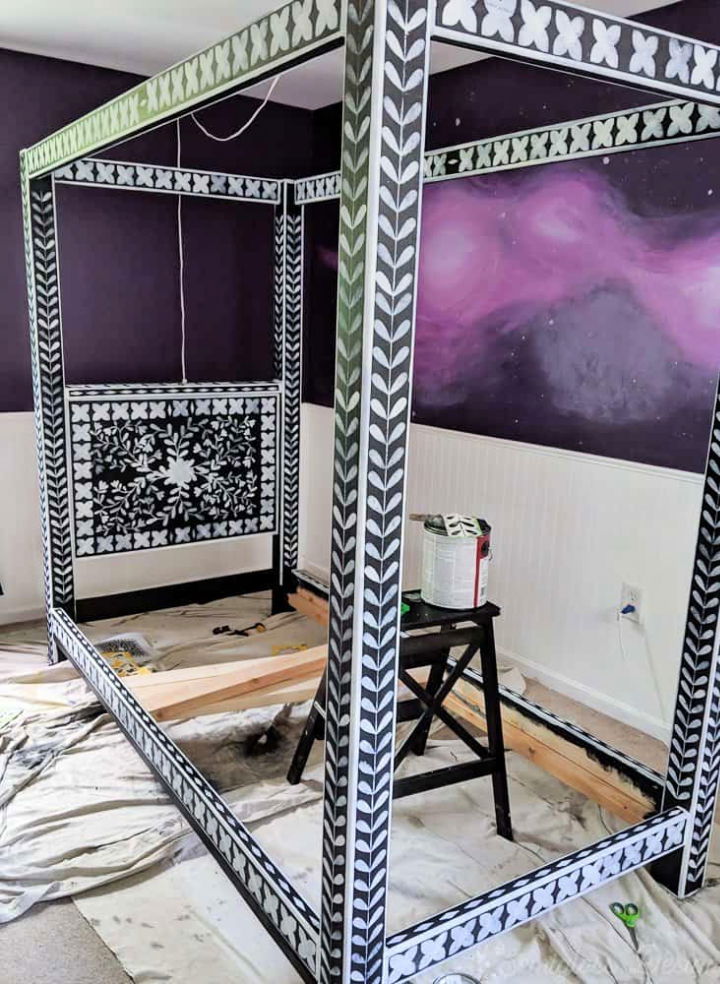 Every time you need to paint your walls like professionals, you can opt for the stencils, and they will surely help create the divine repeated patterns on your targeted pattern. Make a custom stencil of choice at home by following the right guidelines here. This will teach you to make a stencil using the Silhouette Cameo. Use the cardstock, transparency film, and 7 mil Mylar to make the stencils. semiglossdesign
10. How To Stencil Like A Pro A Beginners Guide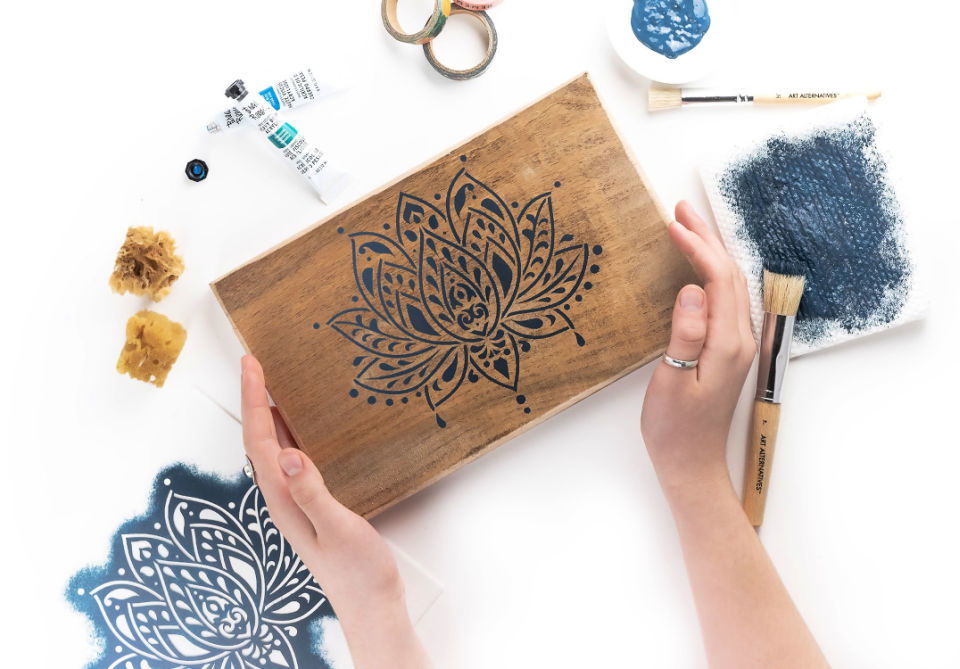 If you have not gone through stencil making ever but want to whip up the super beautiful and cool looking stencils at home, then you must follow these guides here. The instructions are just perfect for beginners and will allow you to make a stencil-like a pro. You need paint, adhesive, brush, paint and paint tray, etc., to whip p this stencil. Try out this stencil with any of your favorite visual art or motif. stencilrevolution
11. How to Make Stencils for Walls and Wood Signs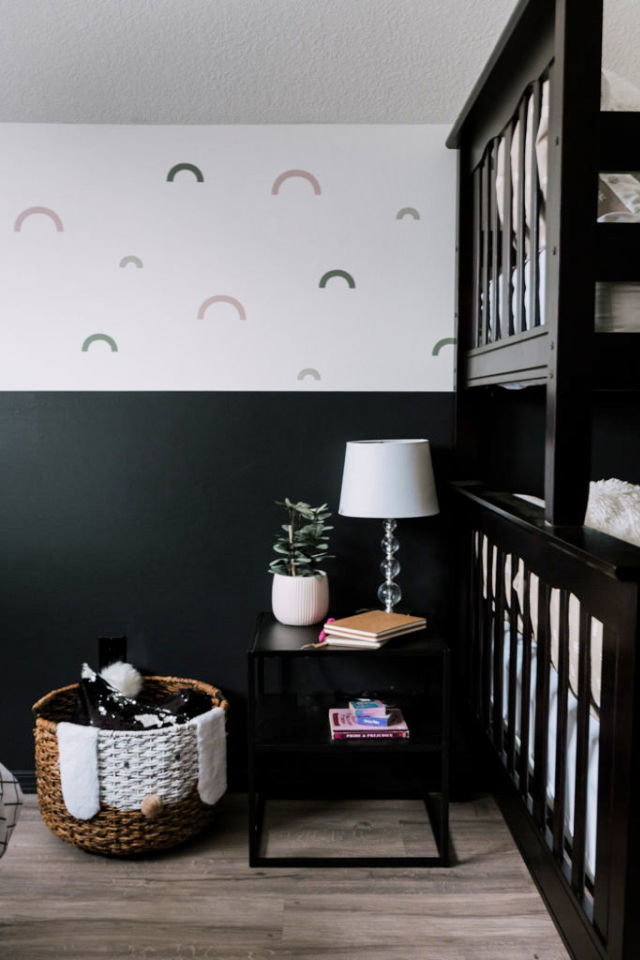 You should not hire professionals to decorate and paint your walls and other favorite items of choice like wood furniture. Make the custom stencils at home, and start decorating your furniture and interior walls with them. Look through the given project details to learn to make lovely stencils for walls and wood signs. You need plastic film for stencils, paint, paint dabbers and painter's tape to make it. lovecreatecelebrate
12. How to Make a Stencil from Vector Art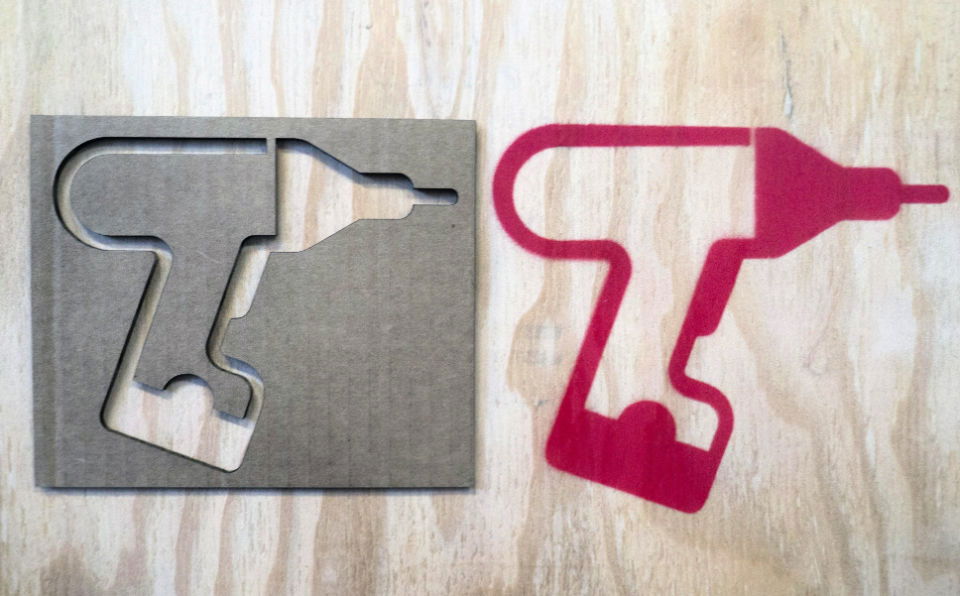 There are lots of amazing versions of the stencils made in lots of different ways. This project will share making the best stencil using vector art files. It is a laser-cut stencil and is highly accurate and impressive. You must be familiar with vector cutting and laser cutting before you try out these vector art stencil. The whole project will complete in minutes, and this will be a unique project for stenciling making. makezine
13. Make A Stencil and Paint Stencils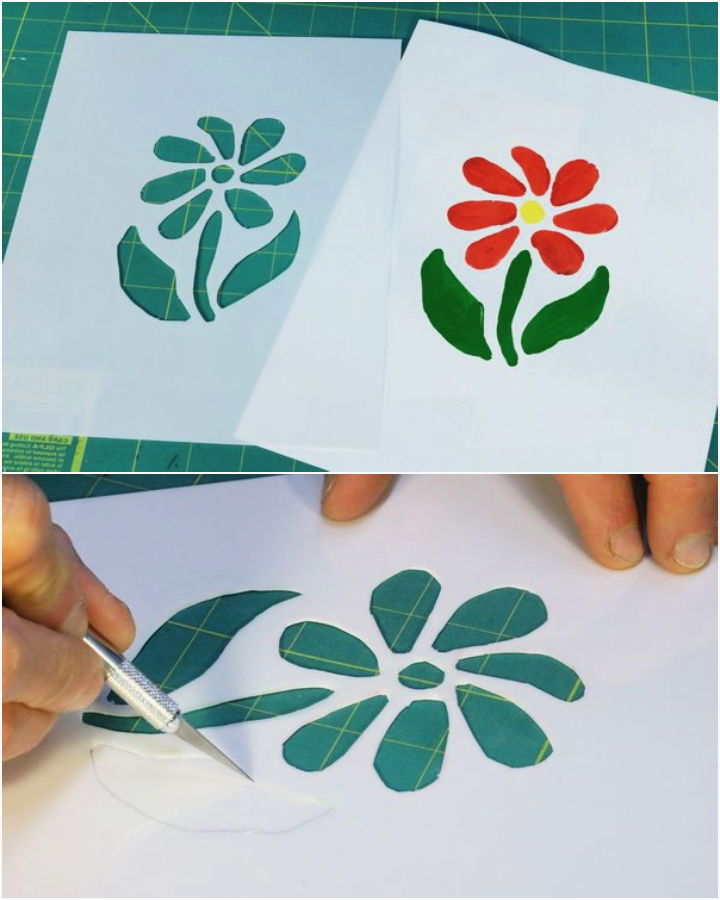 Making and painting the stencils are a big art, and you will learn both here. You will get instructions here to make a flower art diy stencil, and then you will get directions also on how to paint it well for wonderful repeated flower art on your favorite surfaces. You need blank stencil material like vinyl, Mylar, plastic sheets and use the Exacto knife for cutting out the vinyl stencils. First, create a design pattern and then transfer it to a blank stencil material and then cut the design. suncatcherstudio
14. Create Stencil For Wood Signs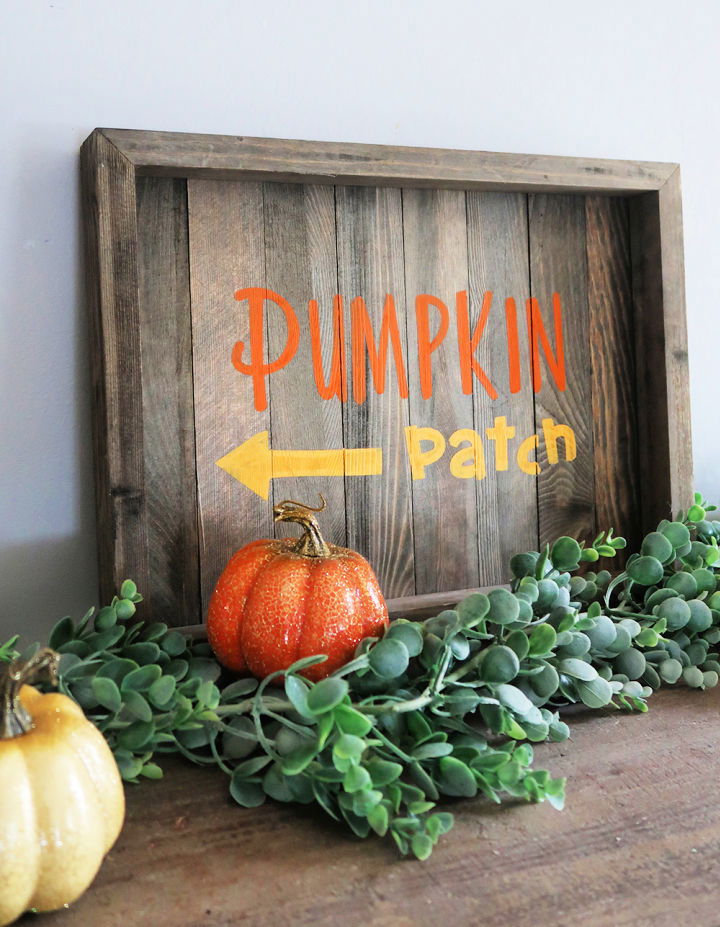 Get here the directions to make stencils that will rock for the wooden surfaces. Before you get into the project, you must grab a blank wooden sign, Cricut Explorer 2, ultimate font collection, vinyl, transfer tape, mod podge, paintbrush, and paint. You can use various software like photoshop and Cricut Design Space to design your stencils, may be symbols, art, and letters. Just cut your stencil with the Cricut machine and start using on the wood. weekendcraft
15. How To Create A Custom Stencil Design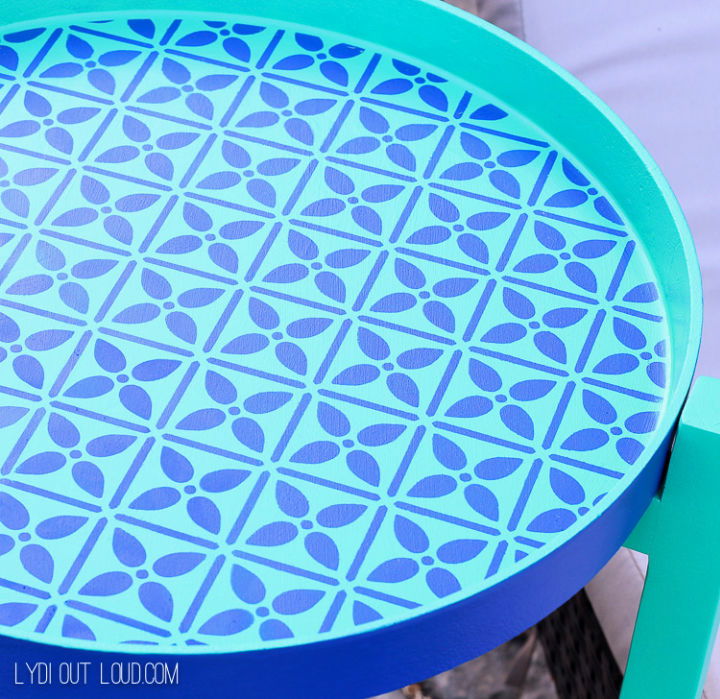 You can simply create any custom stencil design in the Cricut machine. Peek into details of this another stencil-making process, which helps make a custom design stencil. You need Cricut Maker, a standard grip cutting mat, Cricut stencil vinyl, and an essential toolset to complete this project. The project will start by designing your art first and then cut it with the Cricut machine. The whole project will complete super fast if you know how to operate the machine for cutting and designing the stencil. lydioutloud
16. Freezer Paper Stencil Shirt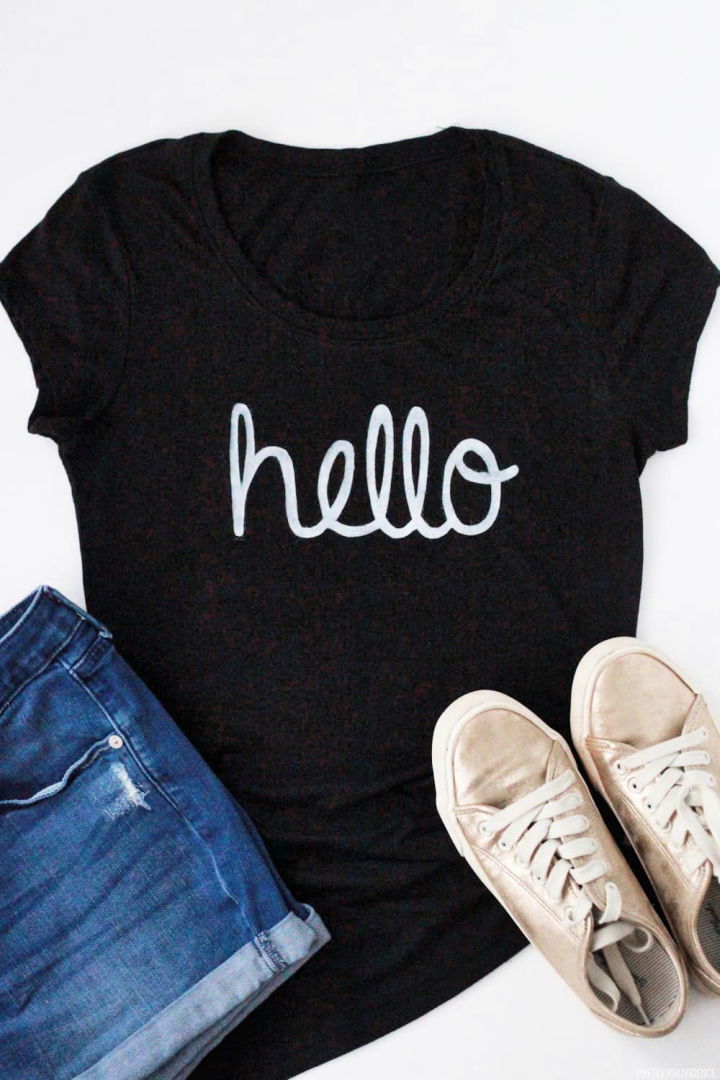 The stenciling technique is loved by all who love to personalize their everyday fashion. This project will share details about making a quick stencil out of the freezer paper that you can easily paste on the shorts to paint your favorite art or letters. The project will help to make a custom t-shirt while using the cheaper and inexpensive materials from home. You need freezer paper, fabric paint, foam paintbrush, plain t-shirt, printer and piece of cardboard, to do this project. prettyprovidence
17. DIY Bullet Journal Stencil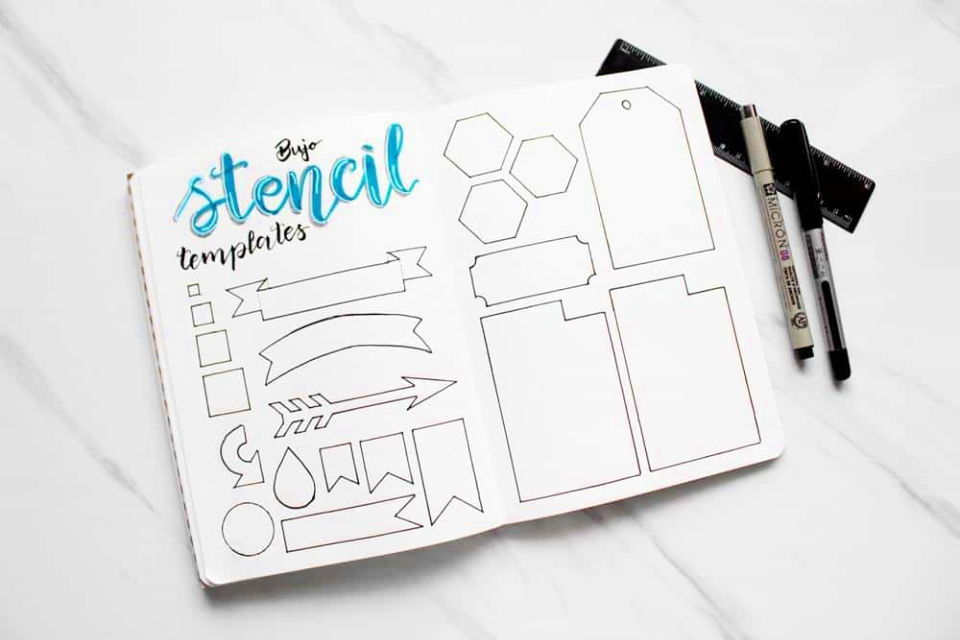 The stencil making is great. It just makes it easy to get your favorite visual art painted on your favorite surfaces like walls, furniture, and the everyday fashion outfit. So, introducing another unique project sharing all the guides to make the best bullet journal stencil at home. You need stencil art templates, plastic stencil sheets or laminator or laminating sheets, a printer, scissors, cutting mat, and permanent marker to make this very beautiful stencil. diaryofajournal
18. How To Make A Stencil For Painting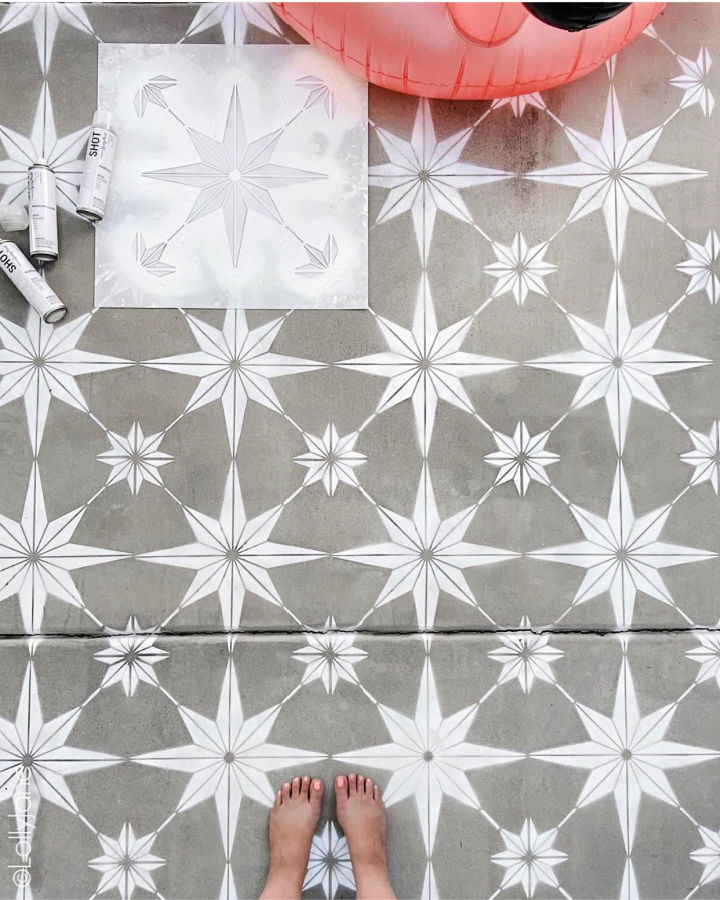 Sometimes you also need stencils to paint the concrete floors, and this stencil will rock for this purpose. With the provided guides, it is quite easy and inexpensive to make and can also be gifted to a special person willing to update the interior home floors. The project will guide how to make the stencil, paint the floors with it, and seal the floor after stenciling, and this will be big fun for sure. lollyjane
19. How To Create a Vinyl Stencil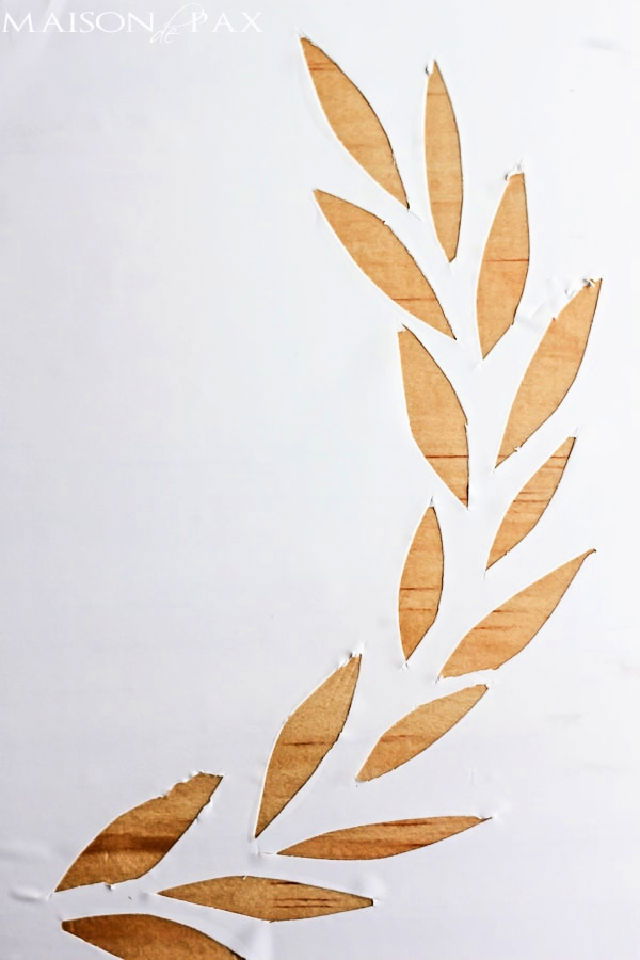 In this project, you will learn to make a better vinyl stencil with your favorite art and design. With the provided free guides, you will be able to create this stencil in a few minutes. The project involves simple drawing or printing your favorite image on paper and then tracing it deeper with a pencil, to be visible on the opposite side. Next, use the knife to cut the pieces out to the left with the stencil only. The project completes fast and will make a better handmade gift also. maisondepax
20. Homemade Chalkboard Stencil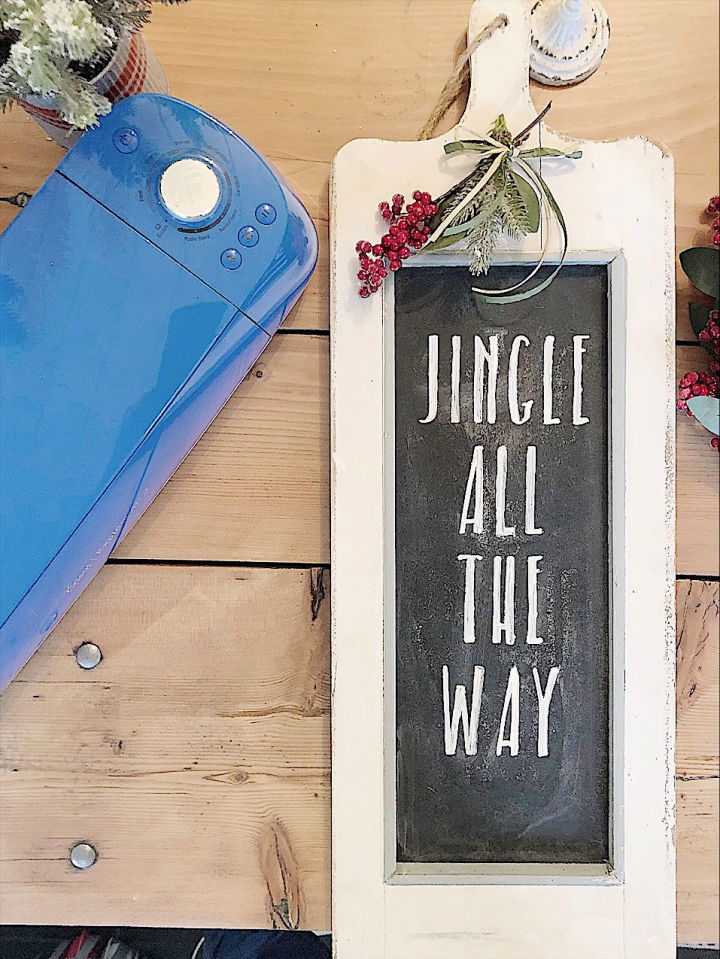 Finally, the ultimate instructions are here to make the chalkboard stencil. Again the project involves using the Cricut machine to make the letter stencil, and this will help write your favorite notes, letters, quotes, and sayings on the chalkboard. You can even write the family rules on the chalkboard by making a respective stencil. So, do follow the guide here to add another hack to your whole bag of stencil-making tricks. my100yearold
Conclusion:
Stenciling is the technique that helps save a lot of painting time, and you can go consistently with your favorite visual art repeating on a wall or a floor surface. The stencils also come in handy to paint custom shapes, arts, and symbols on the t-shirts, so they will rock your every day and the occasional fashion and will be a total breeze to work up also. You will get here step-by-step guides, tutorials, complete material lists, and tool lists to make the most popular types of stencils at home, which will surely help in doing easy but amazing painting projects with ease. For most of the project, you need to be an expert in operating the Cricut Machine and the Cricut Design Space and Photoshop.