If you are a craft lover and an avid reader then you are surely going to fall in love with these 15 DIY origami bookmarks. The origami bookmark lets you remember the page you left reading till the next time but now they are much more than that. After looking at these absolutely gorgeous, colorful, cute and versatile DIY bookmarks you are never going to see the bookmarks as the page reminders only. Paper folding would be so much fun with these origami bookmarks, taking you on a journey of exciting and creative paper art.
Even though you can make these little cute origami bookmarks with the plain but colorful pages but the creative ones are just so stunning. The origami bookmarks with animal and bird theme templates are just so damn cool and cute. The kids and adults would equally adore these wildlife origami bookmarks at the corners of their book pages.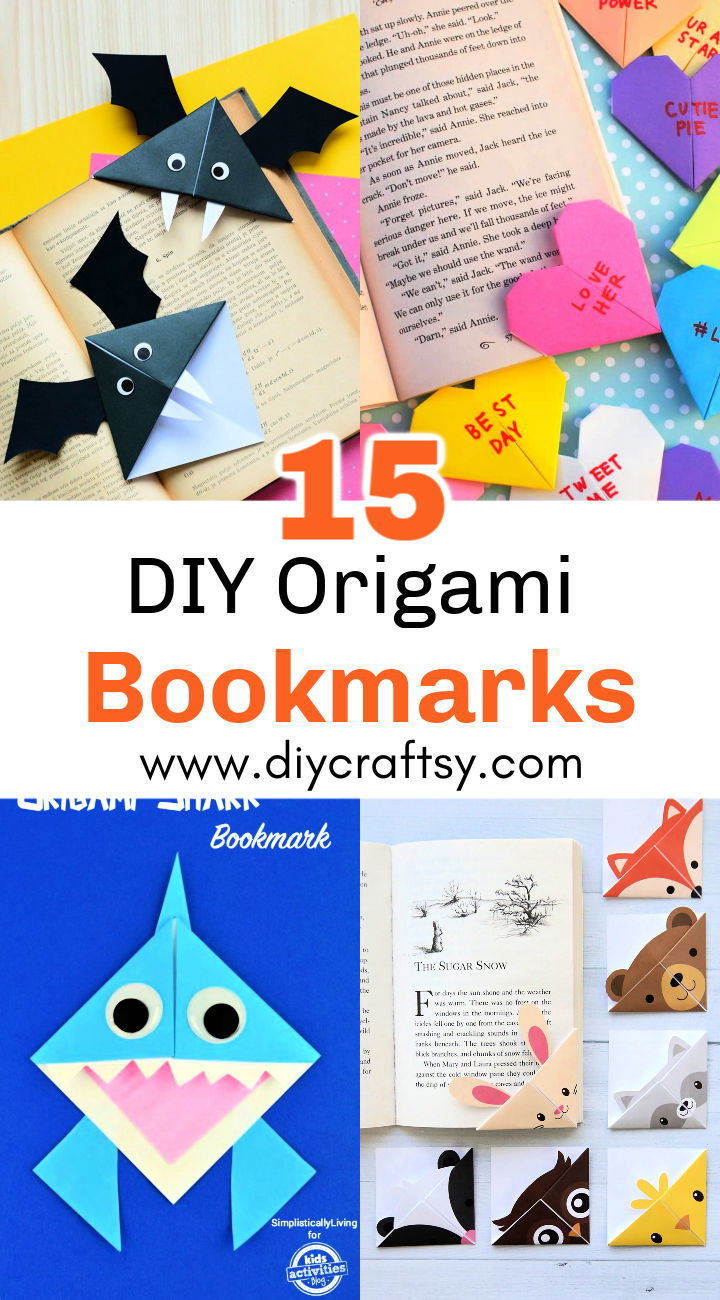 For the shapes of the bookmarks, you can fold the papers in a mini triangle or the heart design. Another thing you can do with these lovely and lively bookmarks is turning them into a beautiful conversation with some lovely sayings. These origami bookmarks would make a great gift as the party favors too.
1. Make Your Own Origami Bookmark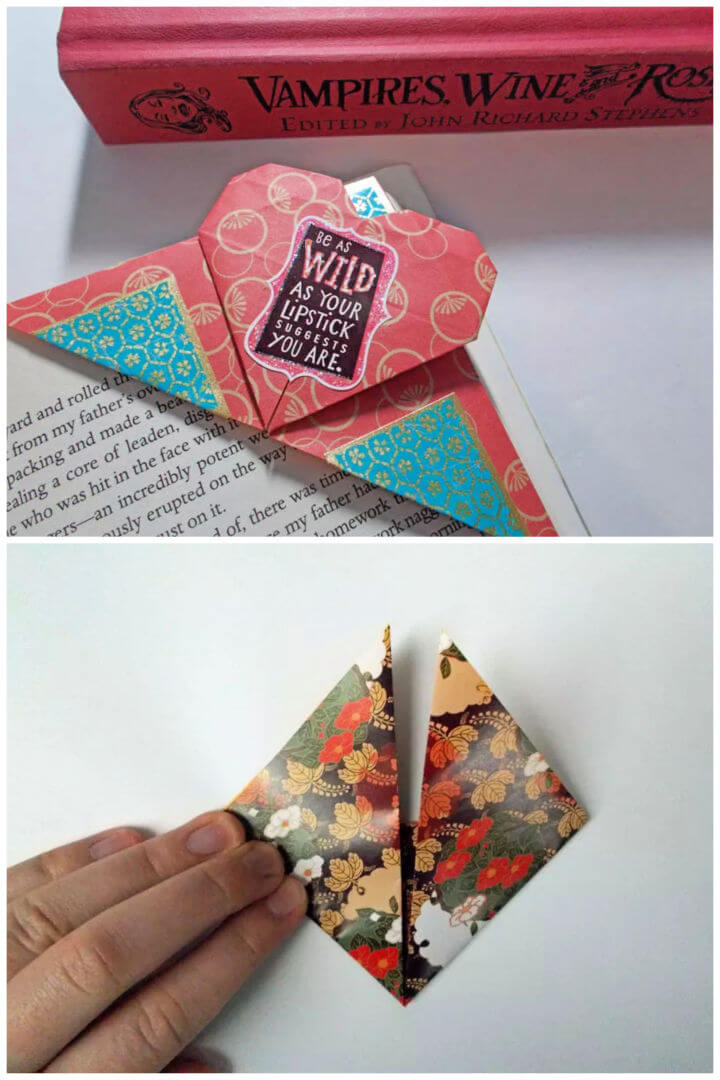 Bookmarks are the fun things to make on your own and the fun is doubled when you can make them out of the origami paper. With a few folds and twists, you can easily make this pretty origami bookmark and use it as the best gift too. Details here thesprucecrafts
2. Woodland Animals Origami Bookmarks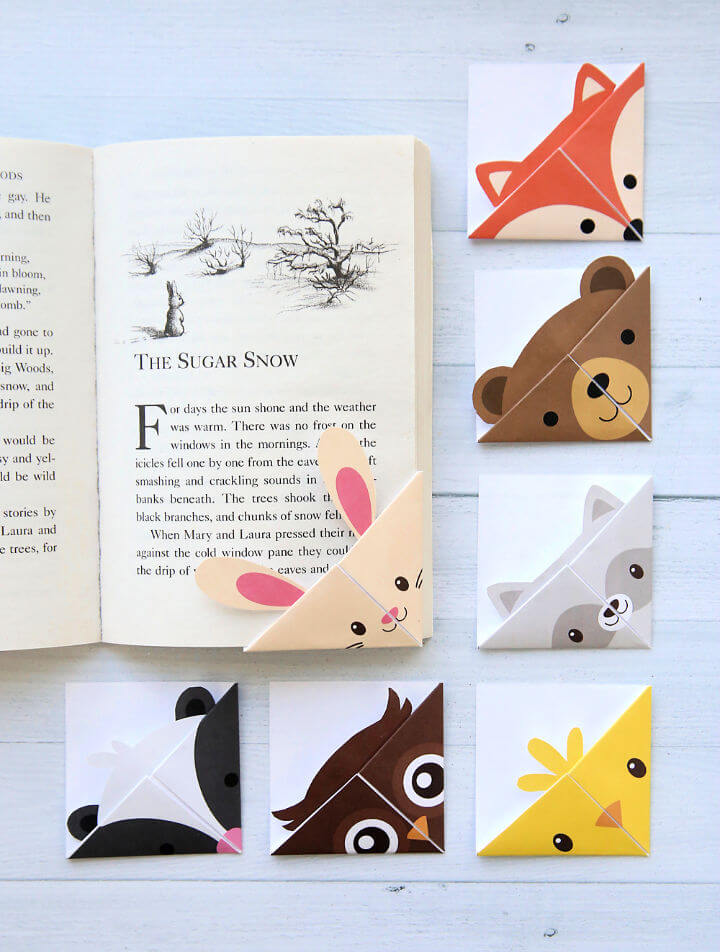 You would fall in love with the book reading more when you have these gorgeous woodland animals' origami bookmarks. You can print them out on the paper with a bunch of your favorite animals and then use them as the cute corner bookmarks. These would make a great gift idea for the kids around. itsalwaysautumn
3. Bat Corner Bookmarks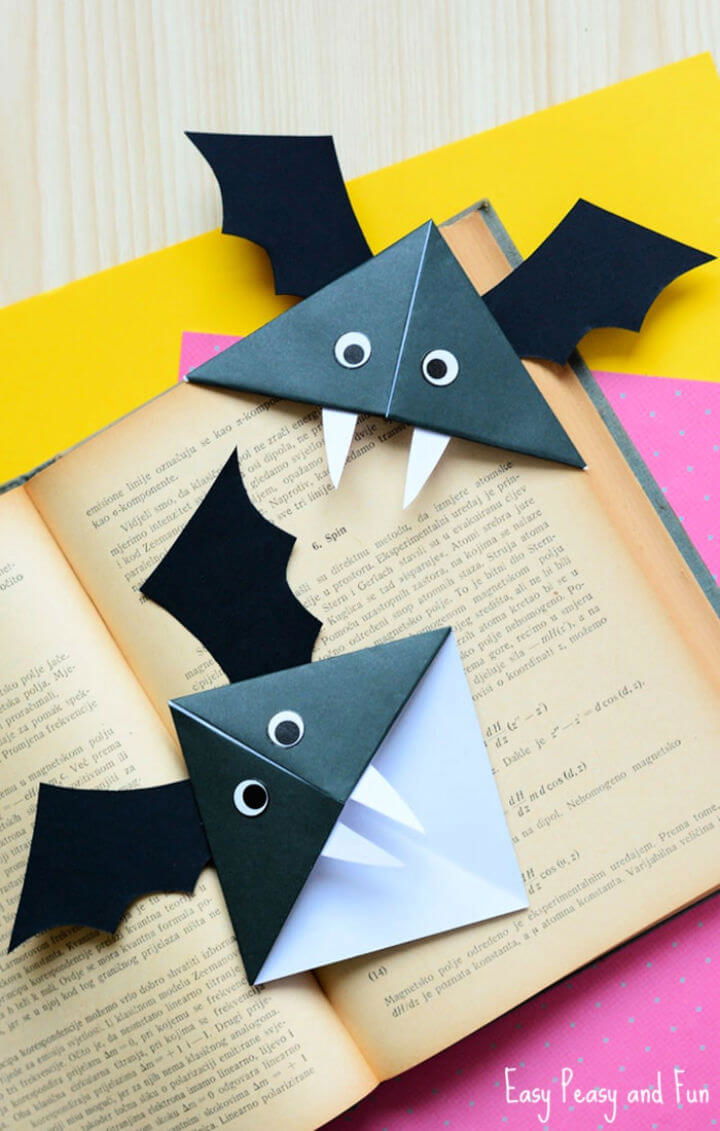 Origami paper is so trending on the internet these days and you can make the most out of this paper art too. By making this absolutely stunning DIY bat corner bookmarks you can create a fun factor in your book reading hobby. Also, this bat corner bookmark would be an exciting thing for the little readers too. easypeasyandfun
4. Easy DIY Origami Bookmark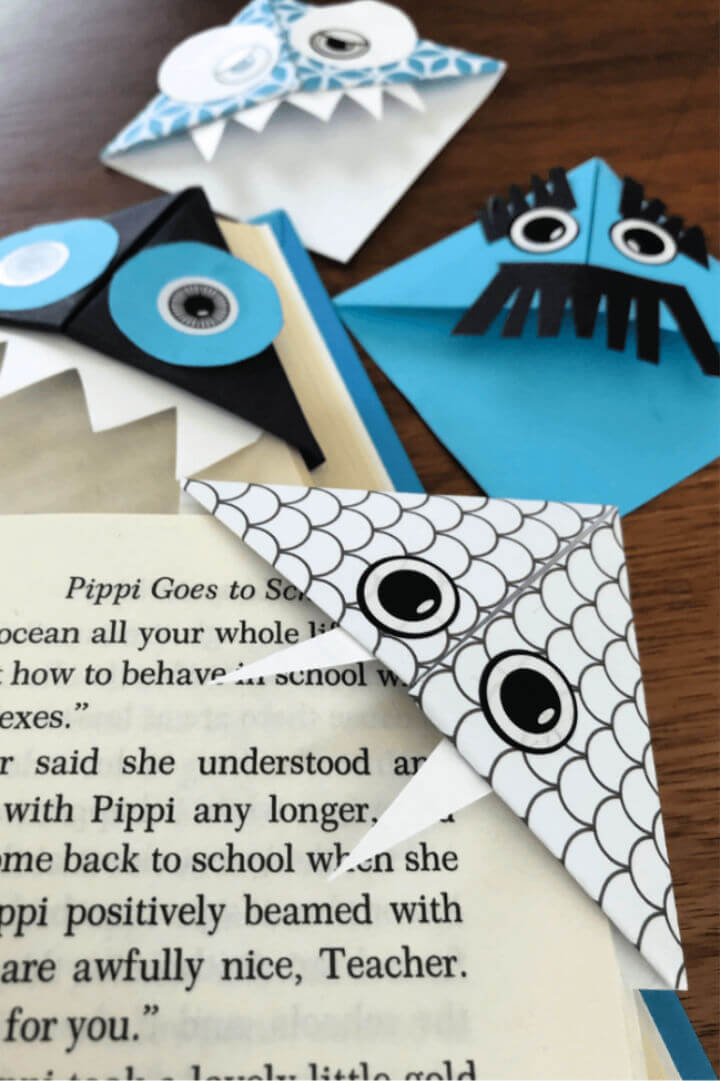 Paper folding is one of the finest arts and here is how you can have acute fun with it too. With ideas like this easy DIY origami bookmark, you can enjoy folding the paper and create such an interesting and useful thing out of it. These monster eye and teeth origami bookmarks are super easy to make. kitchentableclas
5. Simple Origami Bookmarks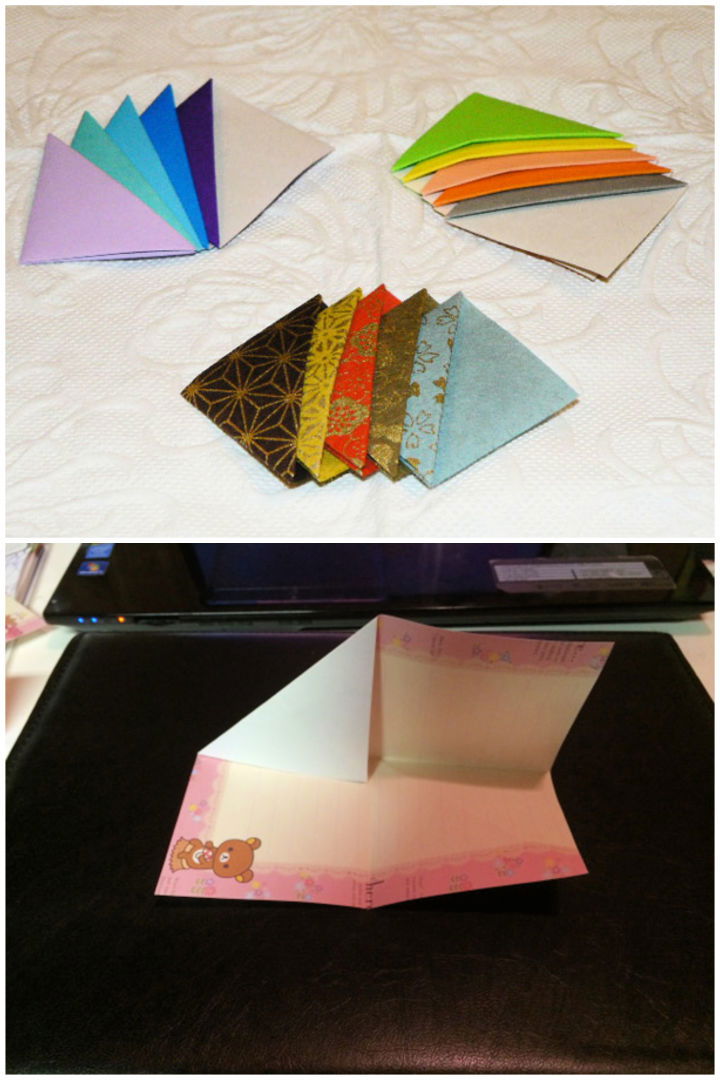 A square piece of the paper can make the best of the projects for you like this lovely bookmark. With a few folds and twists to the paper, you can create a triangular-shaped bookmark to use it on the corners of your book page. You can use plain paper or the papers with designs and patterns per your desires. boredpanda
6. How to Make Origami Monster Bookmarks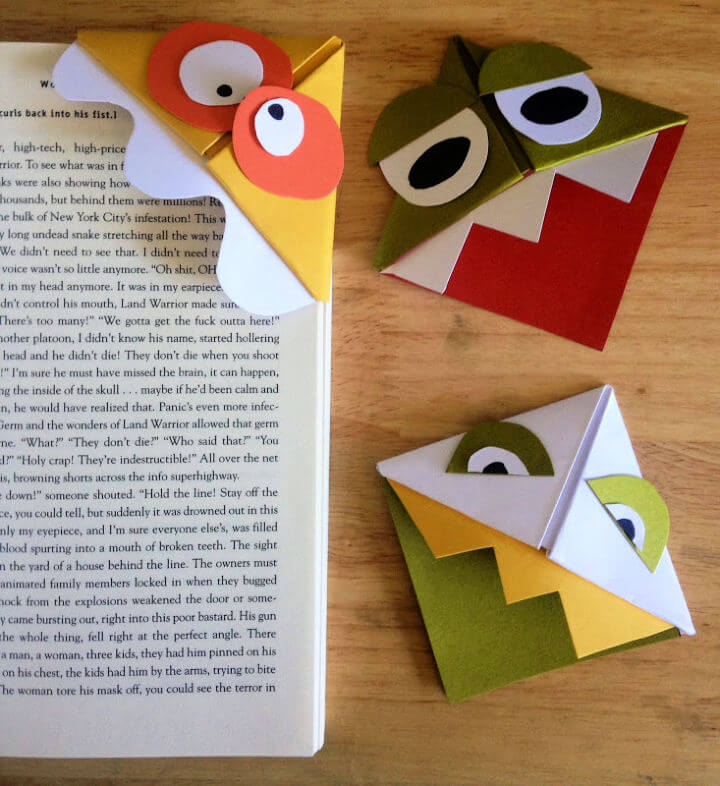 Monsters can be cute too and these origami monster bookmarks are the real proof. Using some colorful papers and some of the white you can easily create these lovely monster bookmarks to use with so much fun and excitement during the reading hours. Details are here katokula
7. Heart Origami Bookmark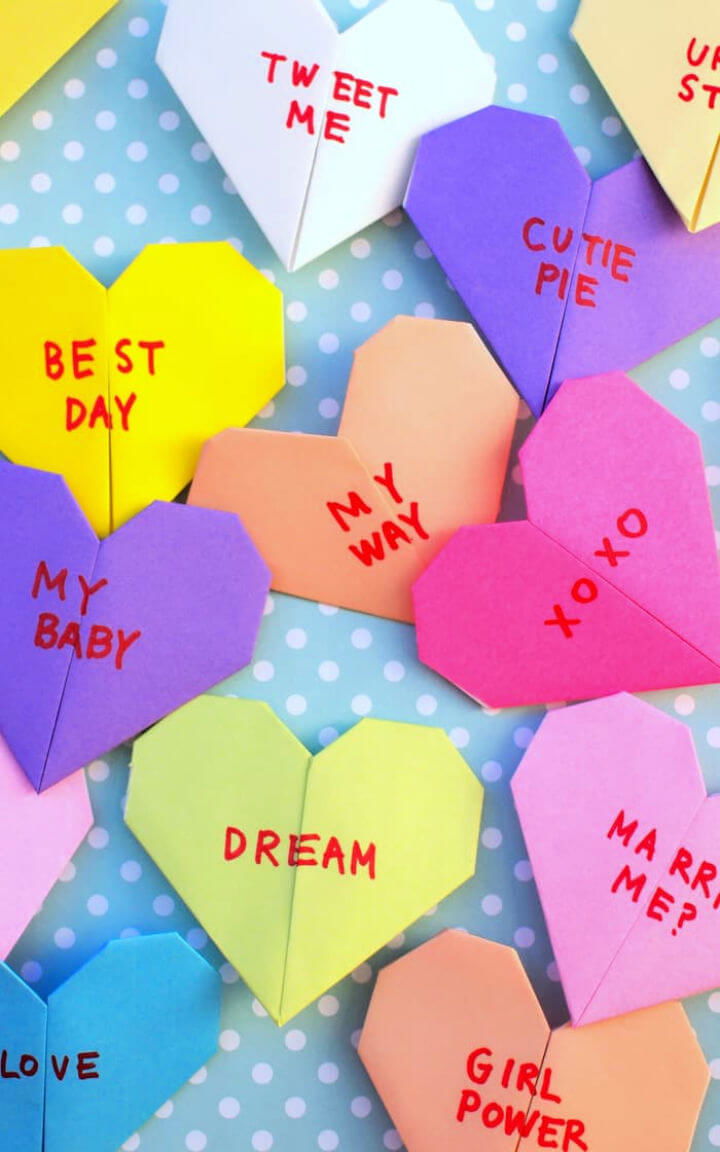 These heart-shaped origami bookmarks are the best gifts on casual days with so many fun uses. The colorful heart paper origami bookmarks can say a lot to the person you are going to gift to. Like Dream, Marry me, Girl power and more. So grab some colorful paper and permanent marker. diycandy
8. DIY Origami Shark Bookmark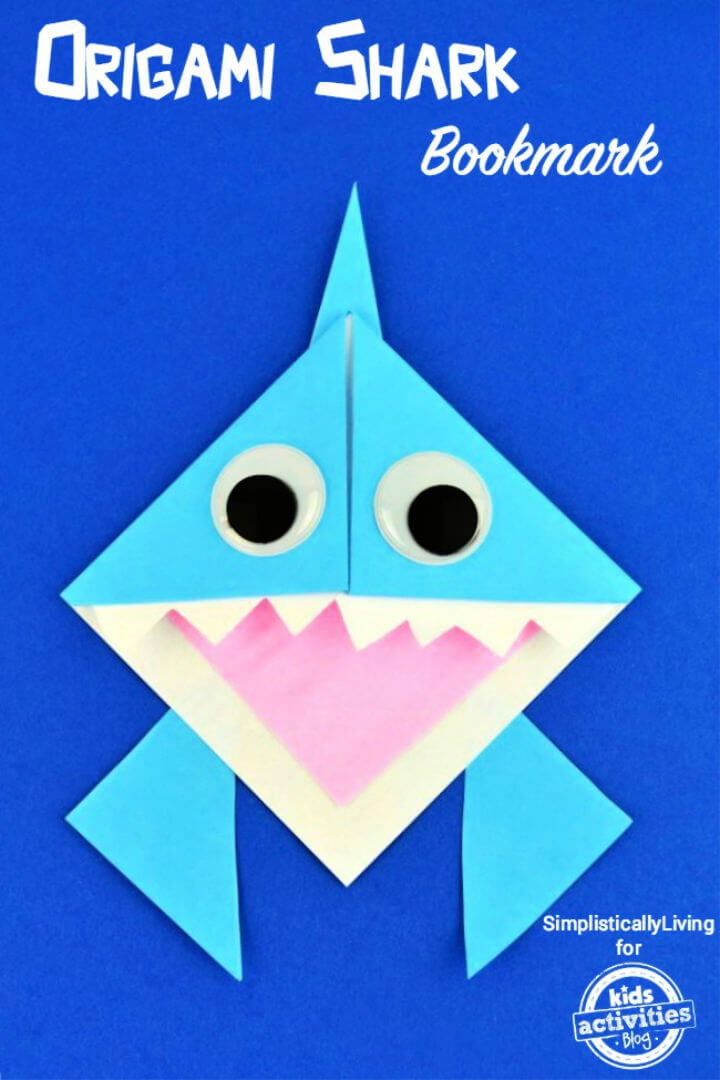 Do you have some blue, white and black origami paper lying around? If yes then making this lovely DIY origami shark bookmark is the best thing to make out of these papers. This lovely and chirpy shark looks just so fun and would make the mood of kids and adults in just minutes. kidsactivities
9. DIY Origami Heart Bookmark for Kids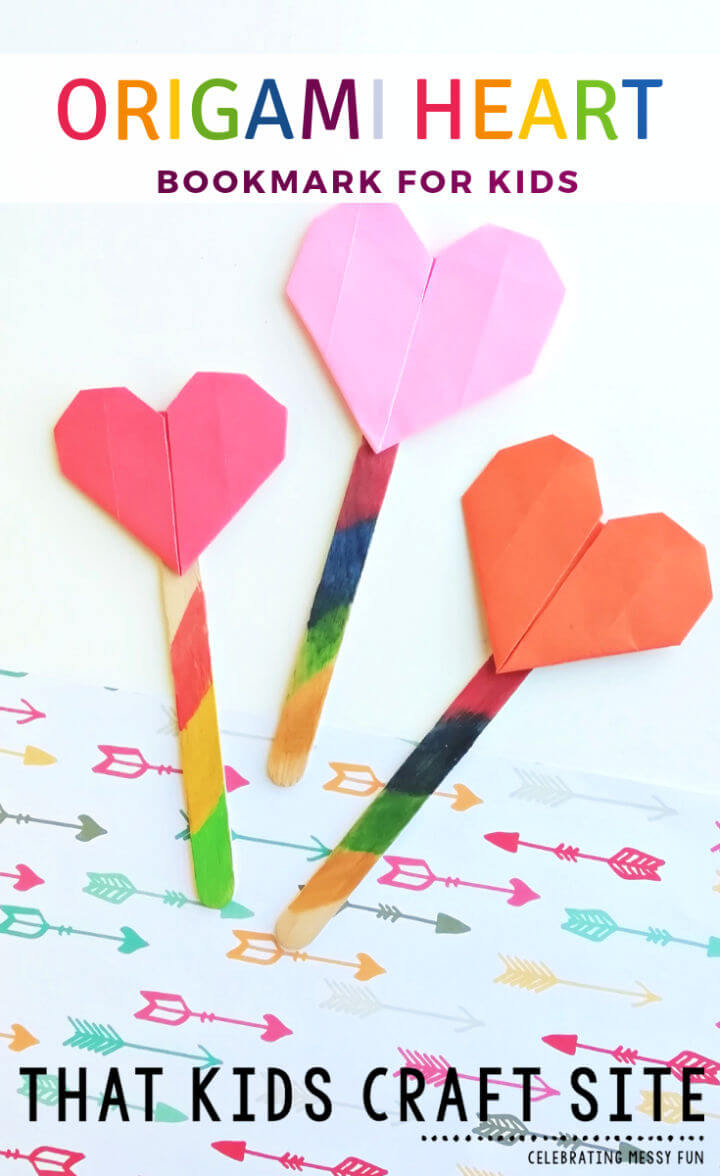 If your kids are at the beginning of the paper art then making these cute DIY origami heart bookmarks would be a great practice. The papers are folded into the hearts and then glued to the colorfully painted Popsicle sticks to be the cutest bookmarks ever. See the details here thatkidscraftsite
10. Origami Triangle Corner Bookmarks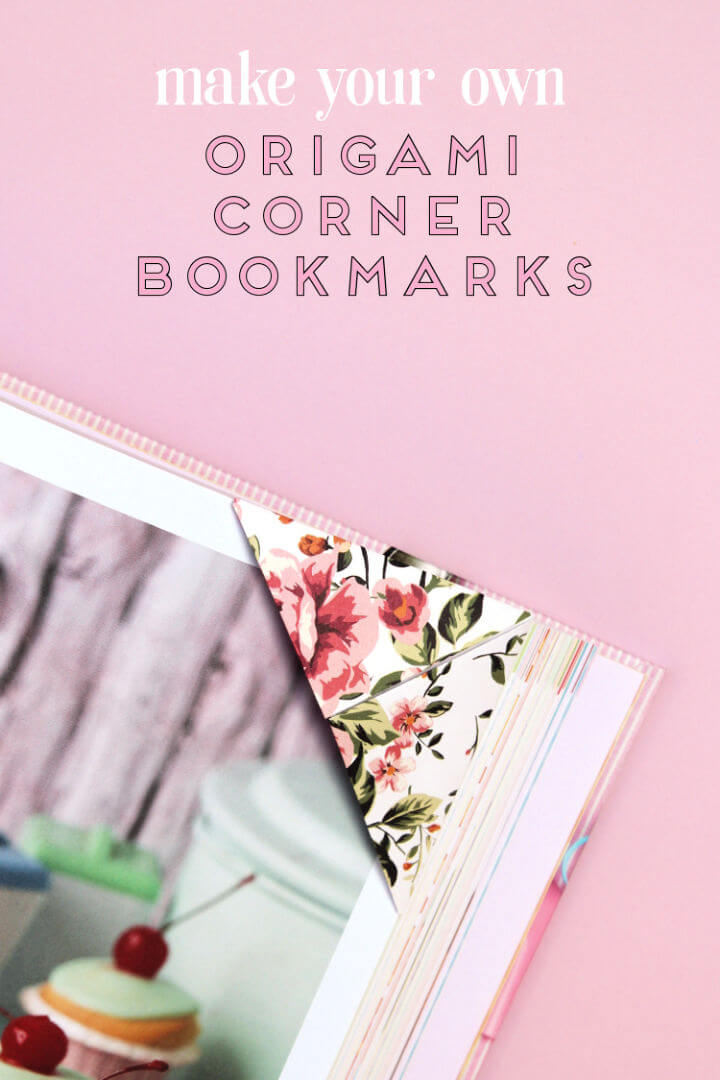 Add some beauty and appeal to your books with these elegantly fancy paper bookmarks. The papers are folded into a mini triangle shape and then placed at the corner of the book page to look just so adorable. You can make as many as you want to gift around too. Details here gatheringbeauty
11. How to Make Fun Bookmarks
The papers can be made with so many fun templates of your favorite animals and the star war heroes too. So if you are looking for some cute papercraft ideas to do with your kids then making these origami bookmarks are the best things to work on. Details here makinglifeblissful
12. Owl Corner Bookmark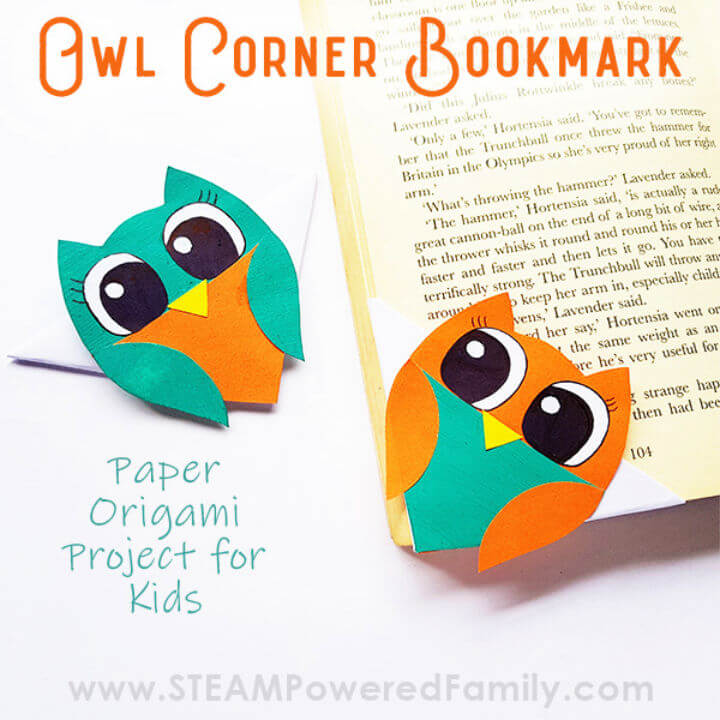 This cute and colorful baby owl in the form of the corner bookmark is the best thing to make out of the paper this week. You can create the owl paper on your at-home using the template and that too with your favorite colors. This lovely owl would look so tempting sitting at the corners of your book page. steampowered
13. Adorable Origami Heart Bookmark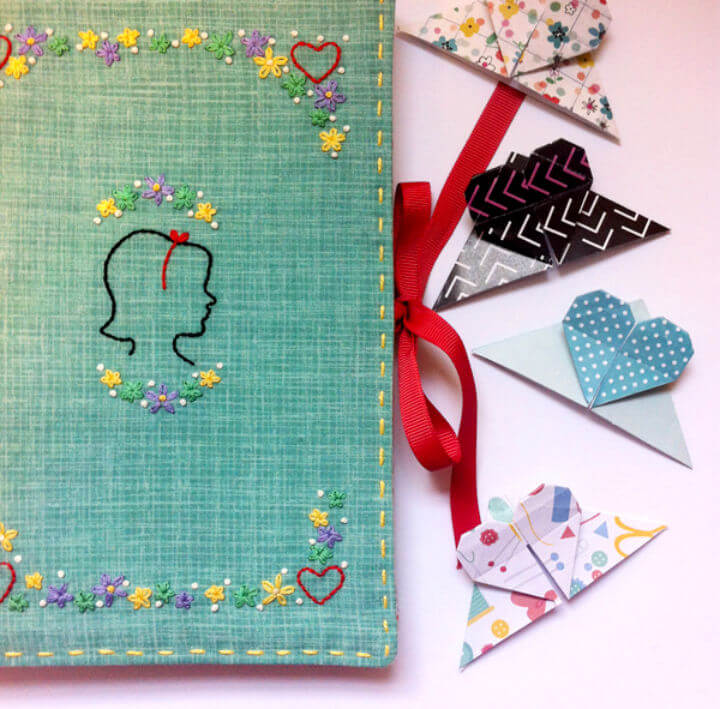 Bookmarks have become a new trend since they have come in contact with the origami papers. This adorable DIY heart paper bookmark is the best thing to be made at home with your kids and enjoy a fun crafty session. You can make them with either simple or the designed paper too. molliemakes
14. Clever Free Origami Printable Bookmarks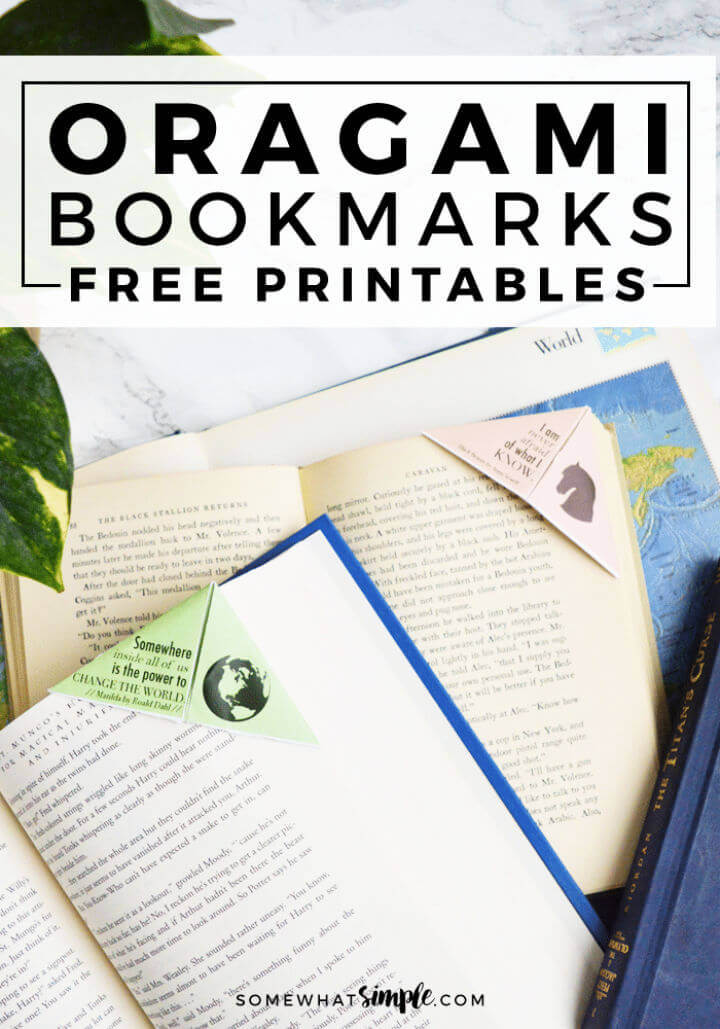 Now you do not need to make those long bookmarks with the fabric and the thread. The reason is these tiny and cute printable bookmarks that you can make in just a few minutes and use them. You can use the fun template on papers to let your bookmarks be the most gorgeous, fun and custom. somewhatsimple
15. Valentine's Day Origami Heart Bookmarks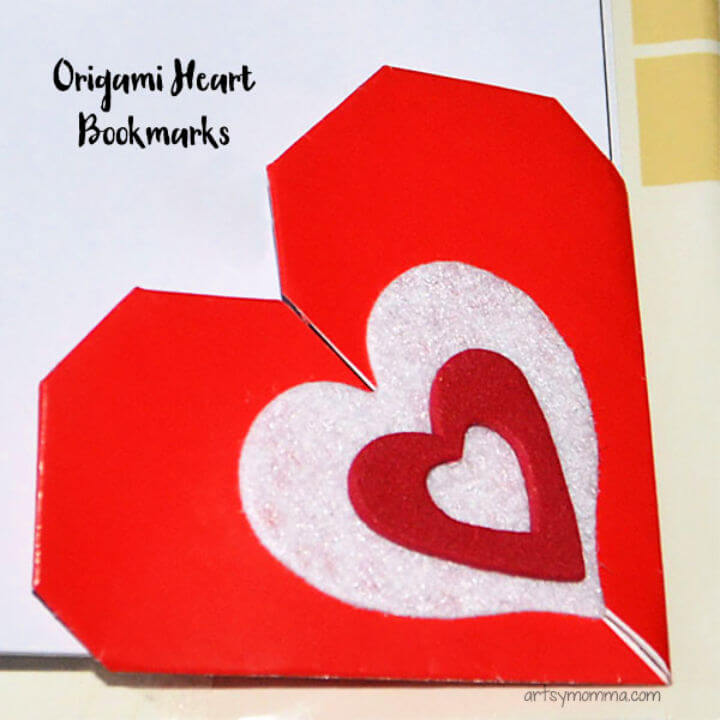 If your favorite person is an avid reader or book lover them making this DIY origami heart bookmark is the best idea for valentine's day gift. So you would need red and white papers to make this lovely and giant bookmark as the cute symbol of love. Details here artsymomma
Related DIY Crafts: