Whether you are remodeling your home or willing to give a refresh to your dwelling, the accent light decor matters. These 10 creative DIY wall sconce ideas will bring a warm touch of illuminated elegance to your home light decor. Willing to incorporate unique wall sconces to your decorative home light systems? Then opt for these 10 unique DIY wall sconces that will work up super quickly without causing any load on your wallet. From rustic to modern, and from the remote control to wired light sconces, you will have all the designs here to choose from.
You can pair the modern light sconces with antique light fixture frames to come with superb rustic-modern combinations of light decor. The list of ideas will inspire you in many different ways as it provides timeless DIY sconce projects. Most of them can be completed with recycled materials too.
The wall sconce in the bedroom, if dimmable, can help set the mood. So, opt for them with these DIY lamp ideas to bring a bit more romance to your spaces. They are the perfect light decor for every entryway, hallway, outdoor, and even for showrooms. Taking a short tour of all these DIY wall sconce plans will make you get lots of more inspirations.
1. How to Make a Wall Sconce
Bring more excitement to your bedroom by building a DIY wall light. How about this exclusive box style DIY wall sconce? How to make a wall sconce? Make it using 3/4″ 9 square wooden dowels, decorative metal sheet, and corded lamp kit. Refine your home decors with this whimsical wall hanging light. anikasdiylife
2. DIY Wireless Wall Sconce
The wall sconces with wires often create a big mess. So, don't want to see those tangled sconce wires? Then build this wireless wall sconce with the light adapter socket, battery operated puck lights and remote control wall sconces. Time to bring more festivity to your home with these wireless wall sconces. chatfieldcourt
3. Build Wood Wall Sconces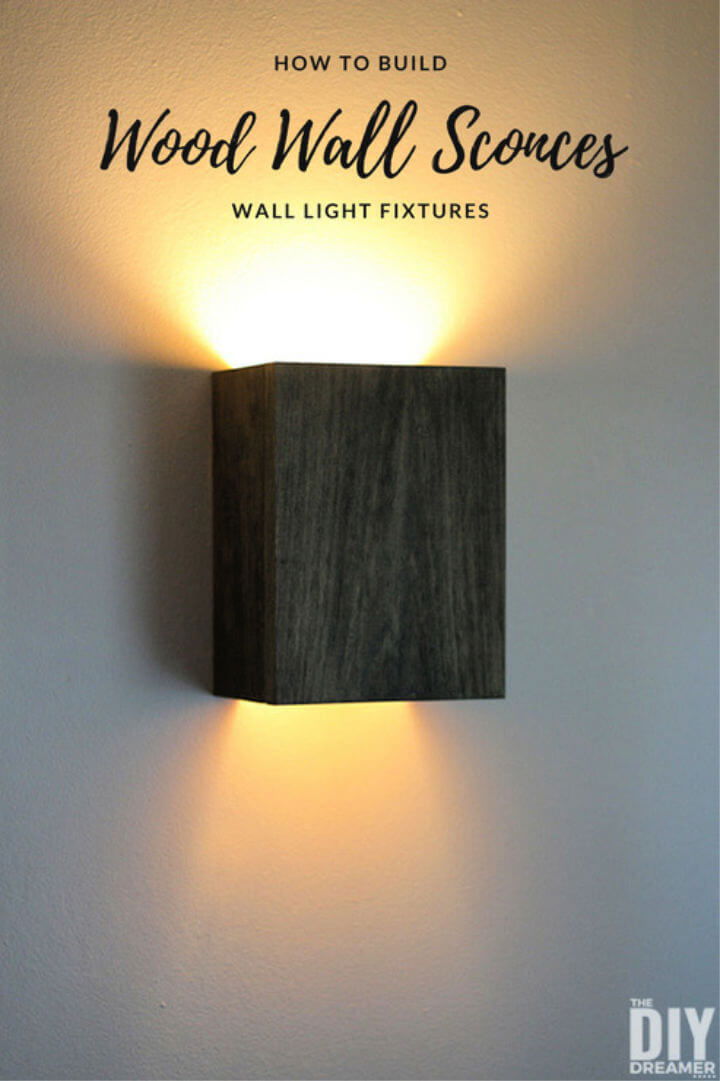 Feature wood in your home for necessary wooden elegance using a wooden wall sconce like this. It will brighten up the space along with giving a glam touch of wood elegance. Use the wood slats to build an accent box style cover of a wall hanging light, sand, and stain. Details here. thediydreamer
4. Wall Sconce Shades from Cardboard Mailing Tubes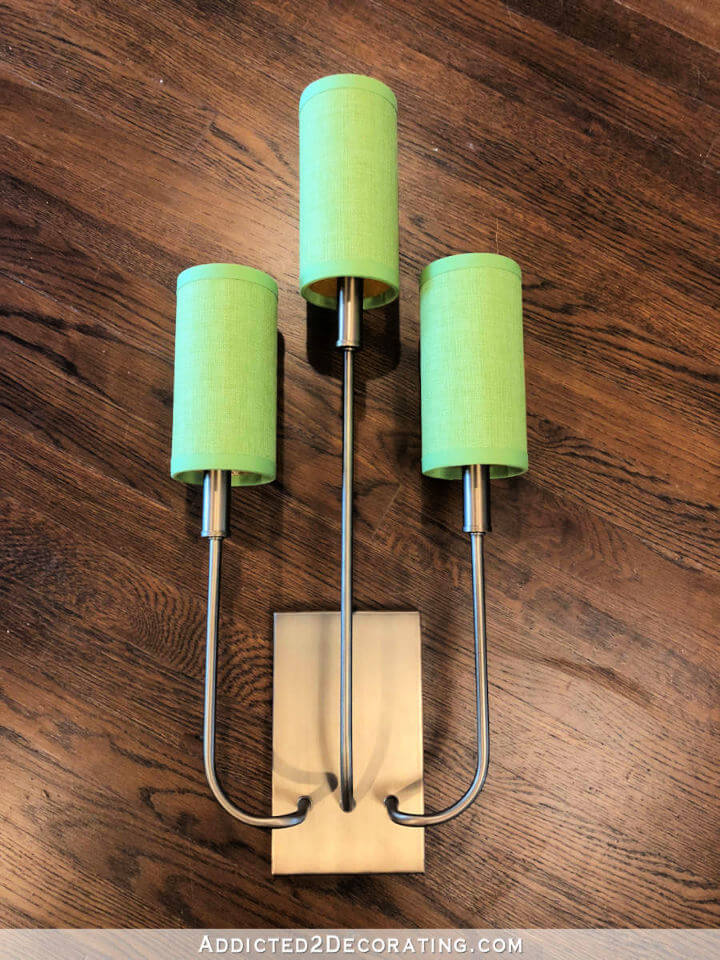 Add up your bedroom walls with these cute looking wall sconce, which will surely set up your mood. It would be best if you had cardboard mailing tubes, Paint the cardboard tubes from inside using metallic gold, and any other color and fit the metal rings inside. Cover them up linen-like canvas fabric and set on the wall sconce lights. addicted2decor
5. Globe Brass Wall Sconce
Spice up your spaces with perfectly cute globe style wall sconces. Going with this one will bring an accent brass touch too to your areas. Along with a brass canopy and brass socket cup, you need various other materials to build this DIY wall sconce light. The modern wall light sconce to make at home. Details here homedit
6. DIY Wall Sconces from Scrap Wood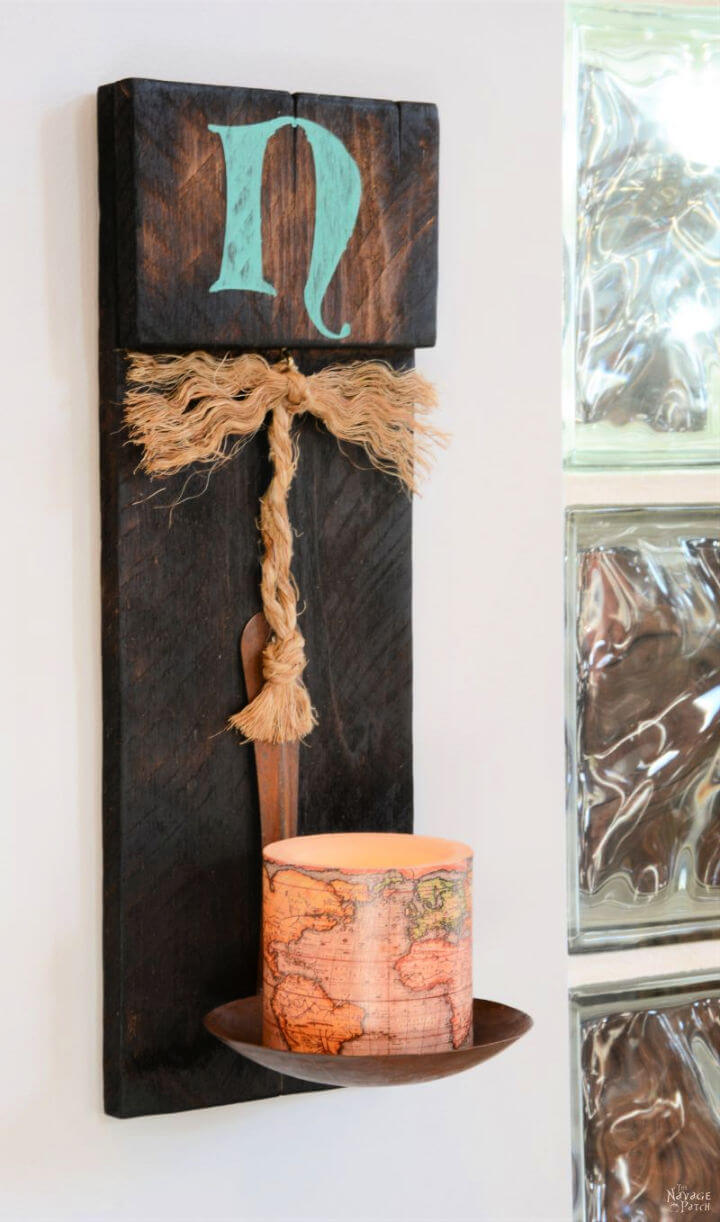 Live more with the scrap wood lying around by building a cool wall sconce will bring rustic vibes to a room ambiance. Give a wood-burning treatment to reclaimed wood slats, build the wall sconce backing frame out of them. Add it up with a rustic metal light holder hanging with jute; next, place over map lights. thenavagepatch
With over 25 enchanting designs of a DIY chandelier, we reveal to you how to simply add a creative light decation in your home.
7. DIY Wall Lamp Sconce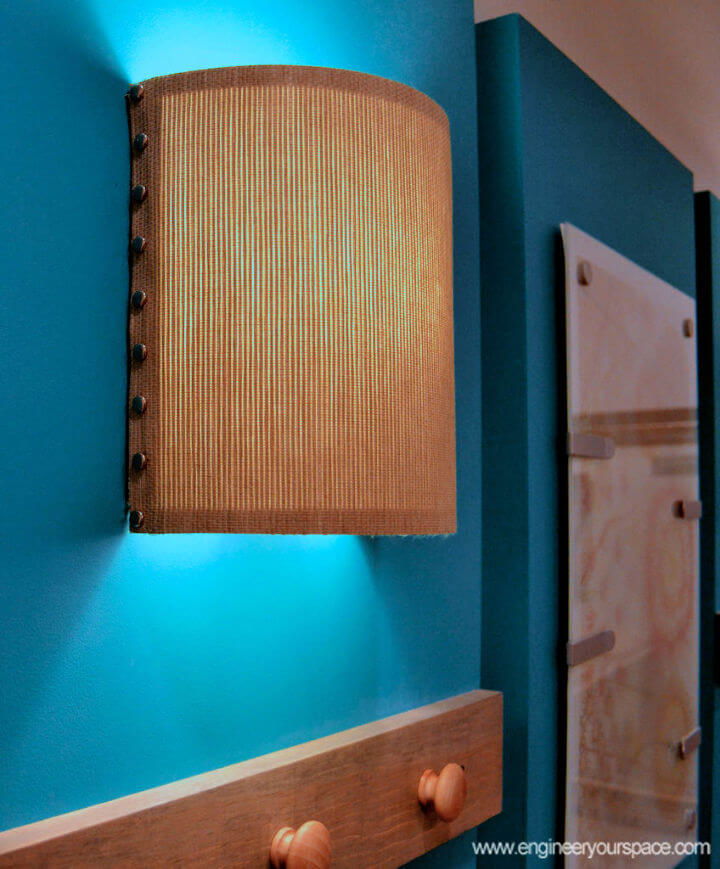 Fancy up your rental apartments with this wall lamp sconce. Whip it up quickly using 12″ x 12″ aluminum sheets, candelabra light kit, panel lampshade, 8″ embroidery hoop, poster board, wooden lampshade to design this wooden lamp. Follow this article to build wall lamp sconce beauty. Full details here instructables
8. DIY Wall Industrial Sconce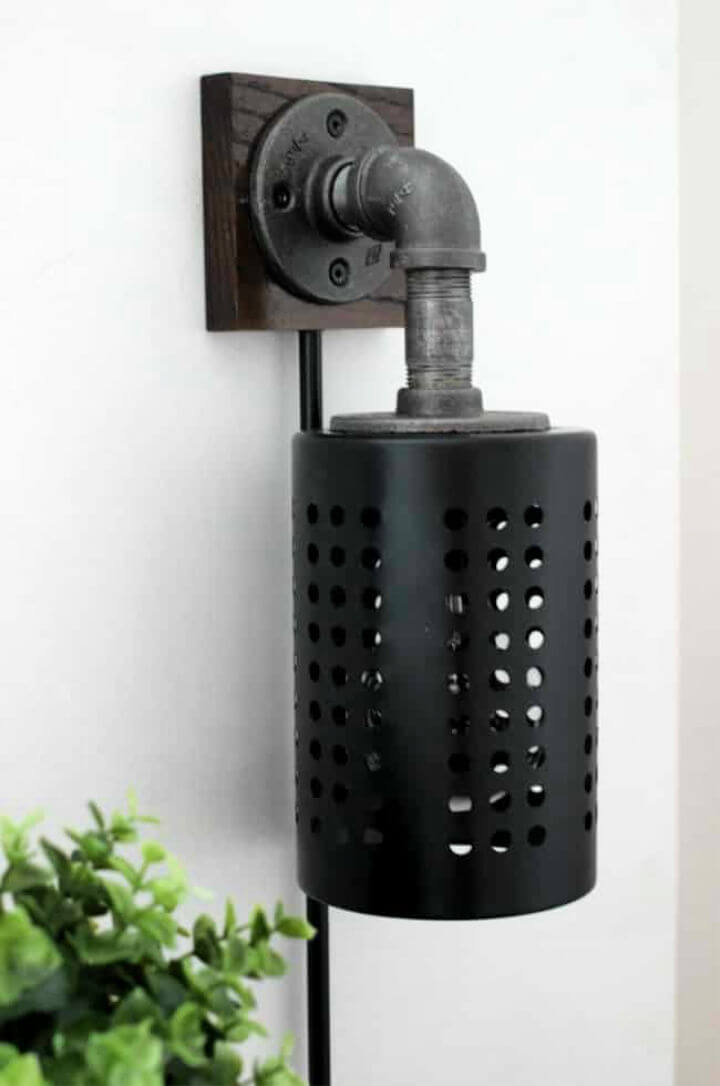 Adorn your interior more with a hot industrial touch, which will come from this wall industrial sconces. Grab two thrift lamps, 4″ x 4″ x 3/4″ oak squares, steel pipes, steel flanges, and two IKEA Canisters to build it. A brilliant wall sconce IKEA hack makes you get with a modern interior light system in a budget-friendly way. lovecreateceleb
Want to change up your home light decor? These DIY lampshade ideas are a fun way to try with different design styles at no cost.
9. DIY Sconces to Have Light Without Power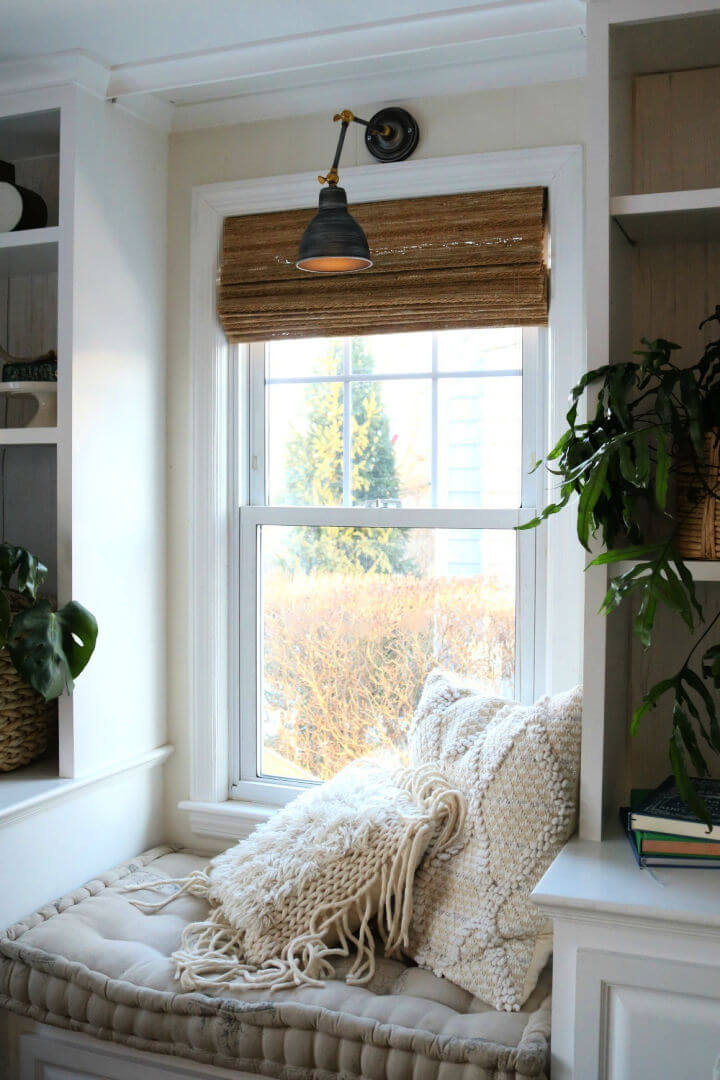 If you disagree with the statement " Light without Power," then peek into details of this DIY sconce project. It involves building a sconce in 2 minutes at the cost of $20 and without electrical wiring. It will help if you fit the remote lights in the sconces. The Velcro and magnetic strips may come in handy to fit them in place. nestingwithgrace
10. Rustic Wall Sconce from Reclaimed Wood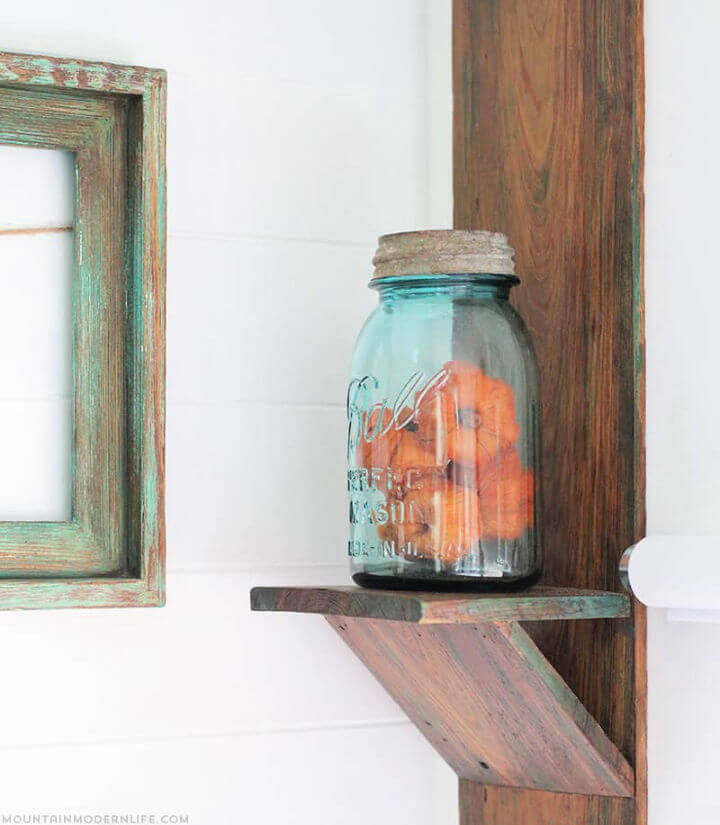 Spice up your spaces with rustic vibes that will come from this rustic wall sconce, made of reclaimed wood slats and mason jars. Next, place a candle or a lantern over it build the wooden wall holding using rustic wood slats. The quickest, easiest, and cheapest wall sconce to craft at home. mountainmoder
You can also make a solar lamp, find this DIY Solar Light to make a solar lamp from scratch for your home and garden at no cost.
Super Easy DIY Wall Sconces Video Tutorial!
I hope these wall lights ideas really helpful in your wall decor.