DIY poster frames are an excellent way to showcase your favorite artwork or prints and elevate your home decor. Learn how to make poster frames with these 25 DIY poster frame ideas that will elevate your home decor quickly and can be easily customized to fit your style. These DIY poster frame ideas will provide you with step-by-step instructions and detailed guides on how to make unique and budget-friendly frames for all your cherished artwork or posters.
Making your own DIY poster frame not only allows you to personalize the look and feel of your home, but it also provides endless possibilities for customization. Choose from various materials, such as wood, metal, or even reclaimed items, to ensure a one-of-a-kind creation that will seamlessly blend with your existing decor. Each DIY poster frame idea can be tailored to suit various poster sizes and styles, making it simple to find the perfect fit for your needs.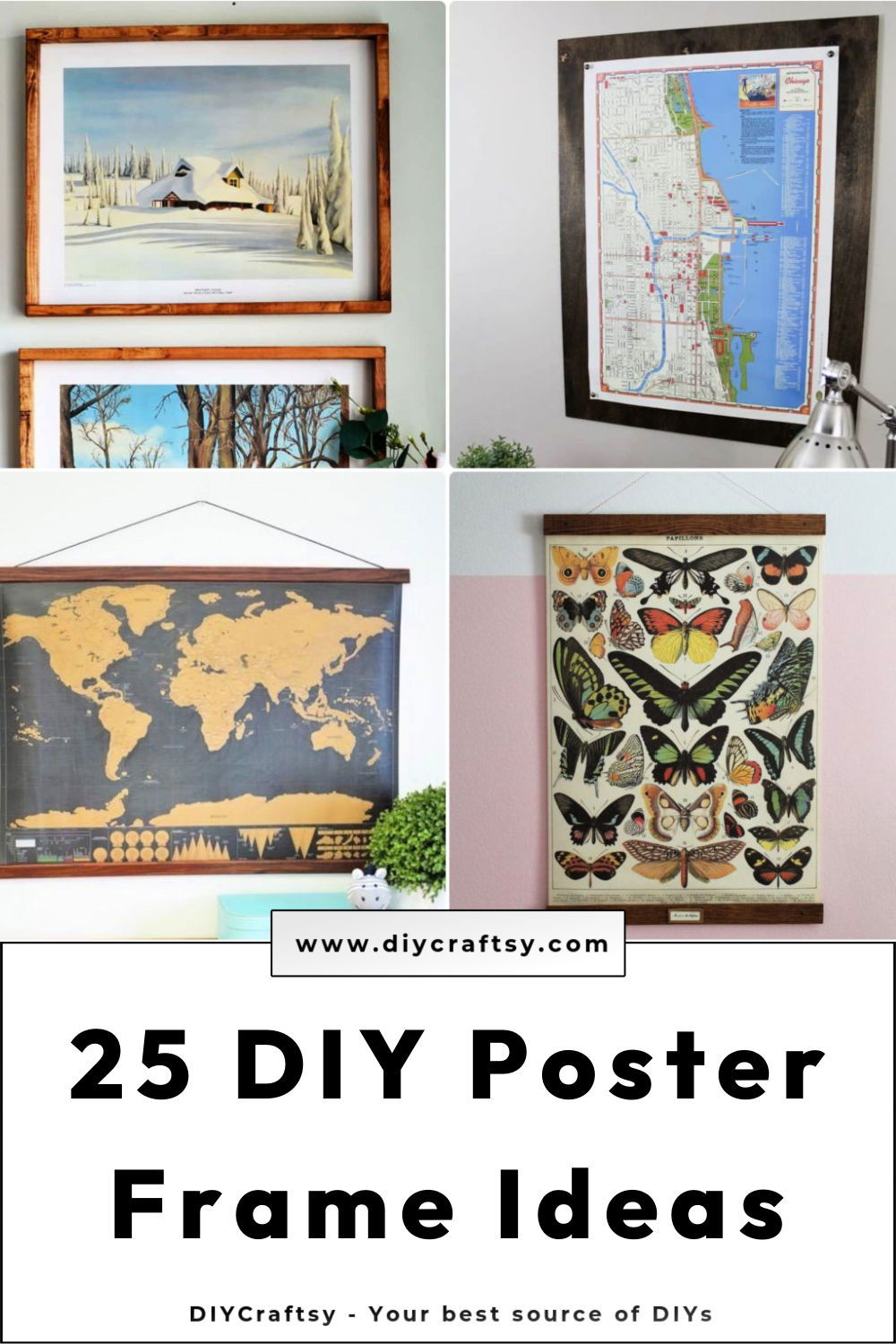 With this list of 25 beautiful DIY poster frame ideas, you'll be well-equipped to make stunning and functional frames that will enhance any room in your home. So why wait? Grab your tools and materials, and start crafting your own DIY poster frames today!
1. DIY Picture Frame for Art or Posters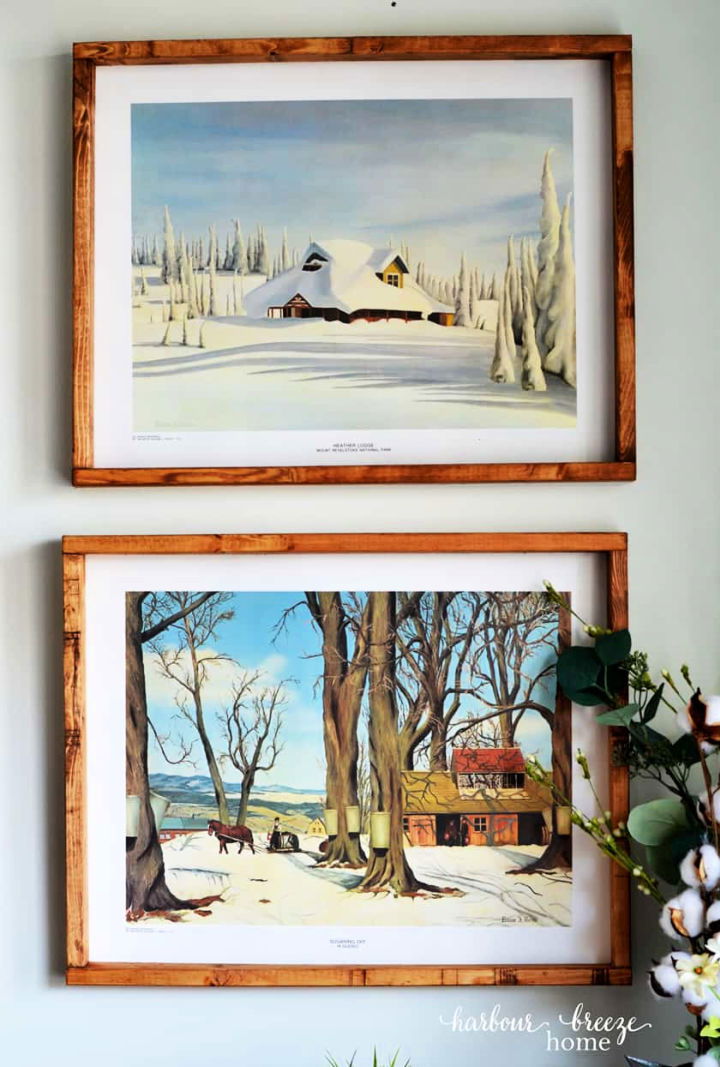 Boost your home decor with an easy, inexpensive DIY picture frame ideal for large art prints or posters. Made from 1×2 boards, this picture frame embodies rustic charm, perfect for any farmhouse or cottage setting. Simple tools such as a miter saw, air brad nail gun, and staple gun are all you need to construct your homemade frame.
Don't forget the wood stain to enhance its rustic appeal and a sawtooth hanger for easy hanging. With these basic supplies and straightforward instructions, you can effortlessly frame your prized art prints, lending your home an artistic edge.
This project saves money and adds a personal touch to your decor, elevating any room with the art you love most. So get crafting and make your art stand out with a custom picture frame. harbourbreeze
2. Make Poster Frames for Printables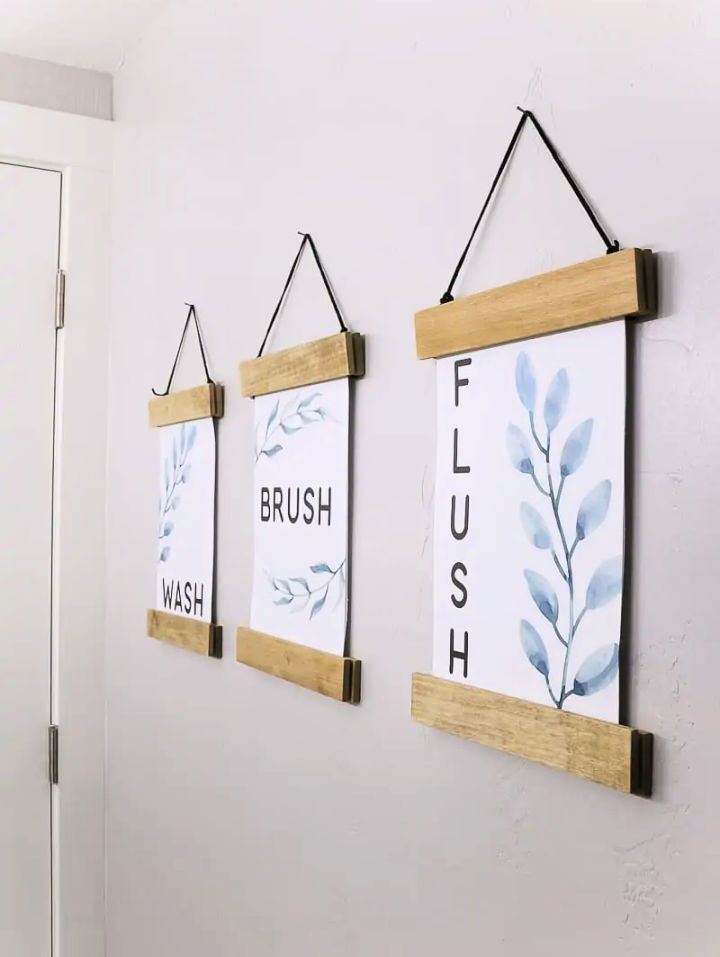 Revamp your interior space with this straightforward DIY poster frame guide. Ideal for displaying printables, this project's simplicity and affordability will appeal to DIY enthusiasts seeking budget-friendly decoration ideas. Use poplar hobby boards, a miter saw, fine-grit sandpaper, and a staining rag to craft this charming poster frame.
Make sure to personalize it by staining or painting the wood according to your preference. Magnetic tape sets this frame apart, which ensures an easy switch of printables.
You can also enhance your bathroom decor with the complimentary farmhouse bathroom printables provided. Follow the simple steps in this guide to quickly and efficiently bring your printable displays to life. makingmanzanita
3. How Do You Make Poster Frame Less Than $10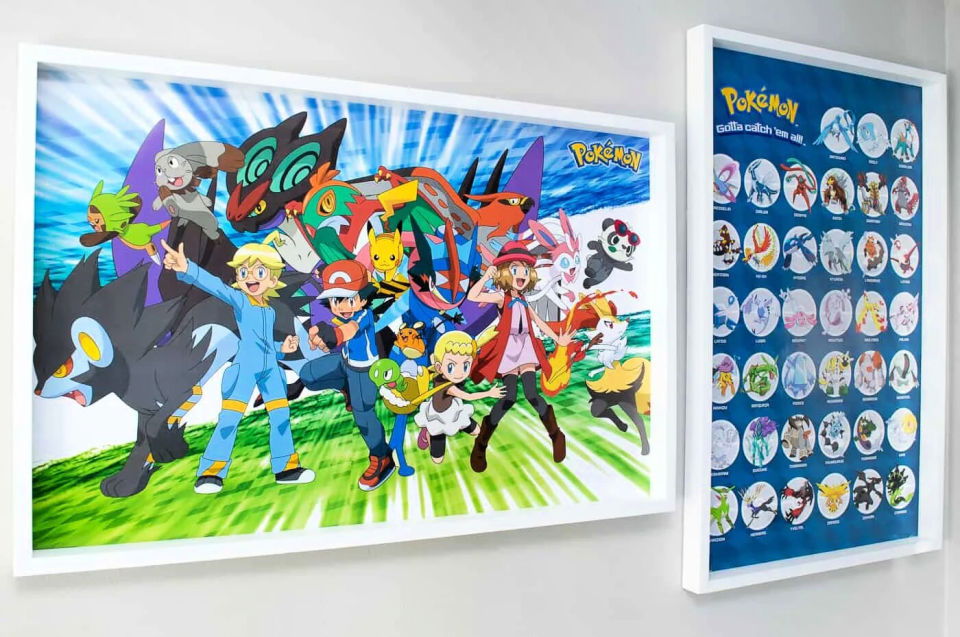 Give your favorite posters the spotlight they deserve with a custom DIY wooden frame! Constructing your frame saves you money and allows you to tailor it to any size or color to perfectly match your room's decor.
With just a few materials, including a poster, two 1 x 2 boards, wood screws, paint or stain, a staple gun, and a sawtooth picture hanger, you can make a stunning frame for under $10! This guide also offers a chance to integrate a practical math lesson for kids.
Follow the detailed steps and transform your poster into a remarkable piece of wall art. Make sure to prioritize safety by wearing protective gear when woodworking. Begin making your inexpensive, customizable poster frame today and enhance the aesthetics of your room. thehandymans
4. How to Make Your Own Poster Frame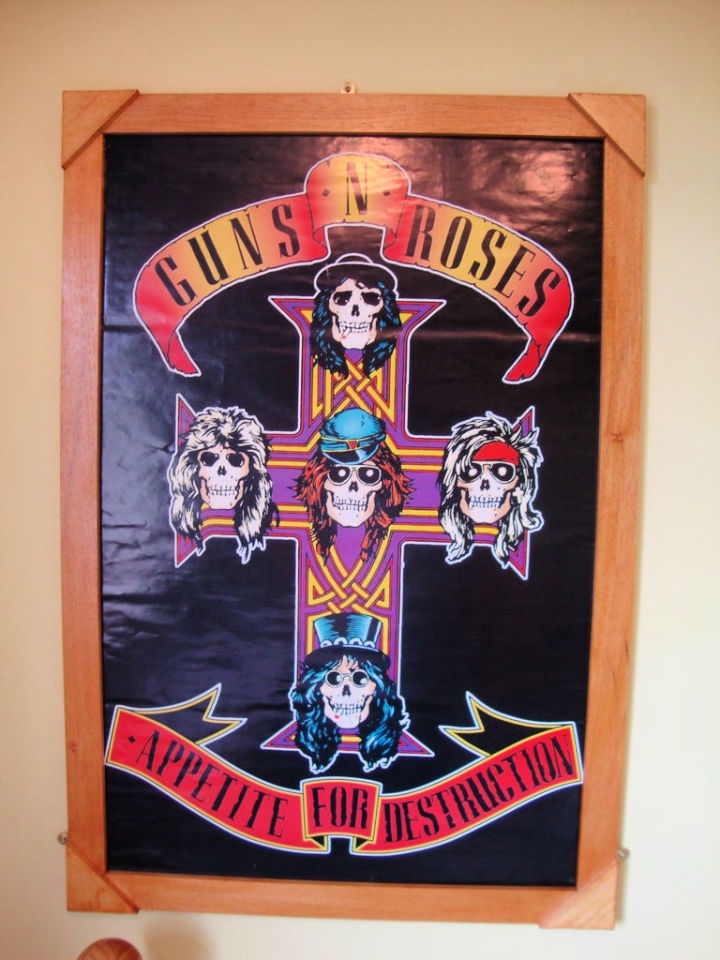 Step up your home decor game with an easy DIY poster frame! This approachable project will cost about 10 euros and seamlessly blend with any wall. The required materials are simple – whitewood or any wood you prefer, pin nails, wood glue, stain, varnish, a poster, and cardboard.
Alongside these, a gluestick for secure attachment of your poster to the frame. By measuring, cutting, and assembling a frame for your poster, you can add creativity and flair to your space.
The final steps include attaching your chosen poster and treating the wooden frame with varnish for longevity and a polished look. This poster frame is a great opportunity to engage in a rewarding project, resulting in a unique decor piece. Customize your living or workspace today with this straightforward and fun project. instructables
5. Easy DIY Poster Frame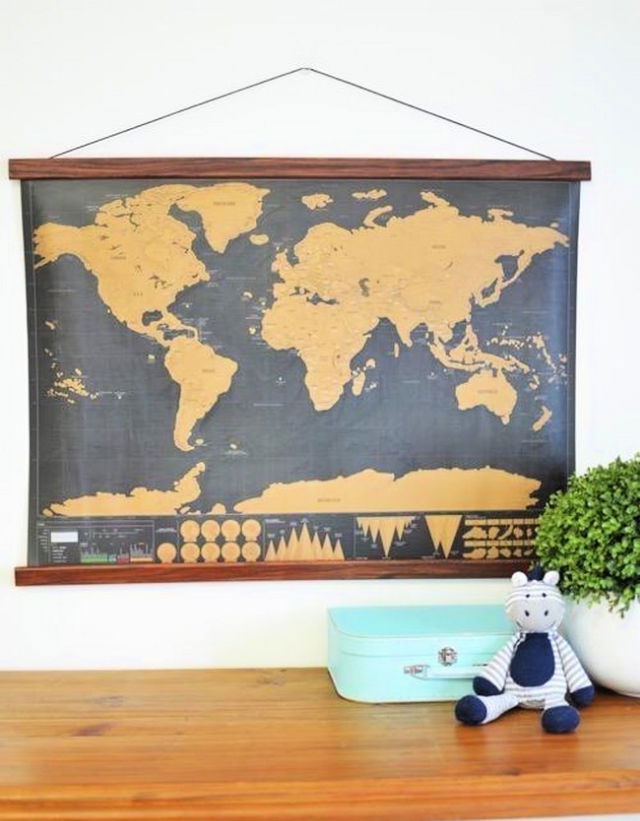 Elevate your interior decor with an effortlessly chic DIY poster frame! With a unique combination of affordability and aesthetic appeal, this simple yet effective project breathes new life into your favorite posters, transforming them into bespoke art pieces.
Requiring basic materials such as flat timber molding and dark walnut stain involves cutting, staining, and varnishing the timber before attaching your poster with a staple gun. The resultant piece is stunning and budget-friendly, offering an inexpensive solution to expensive art pieces.
Ideal for a children's nursery, this poster frame adds an industrial-chic touch to any space while displaying a favorite map or illustration. Unleash your creativity and enhance your home's ambiance with this easy-to-follow DIY project. ahousefullofsunshine
6. Simple DIY Poster Frame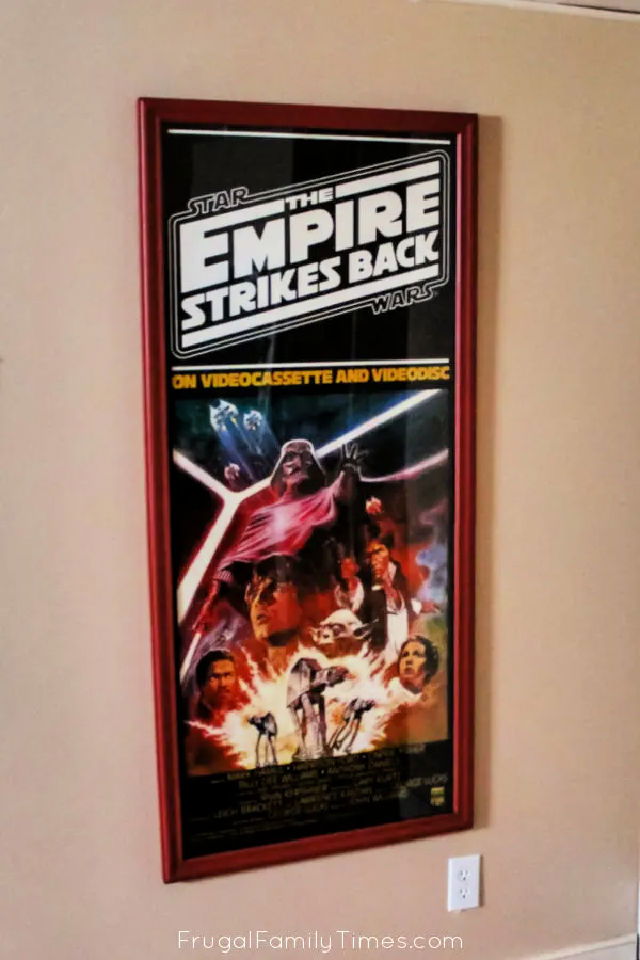 Crafting a DIY frame for your cherished oversized poster doesn't have to break the bank! Discover a practical, cost-effective way to make a large-scale frame for unconventional poster sizes. The focal point is a beloved vintage Empire Strikes Back Star Wars poster with a hefty price tag for custom framing.
This guide provides step-by-step instructions on repurposing everyday items like trim, acrylic sheets, and hardboards to make a safe, sturdy, and visually appealing frame.
This DIY solution beats a commercial frame, giving a stylish home to long-forgotten posters at a much lower cost. Embrace your inner frugal Jedi and give your favorite posters the spotlight they deserve! frugalfamilytimes
7. Making a Metal Framed Movie Poster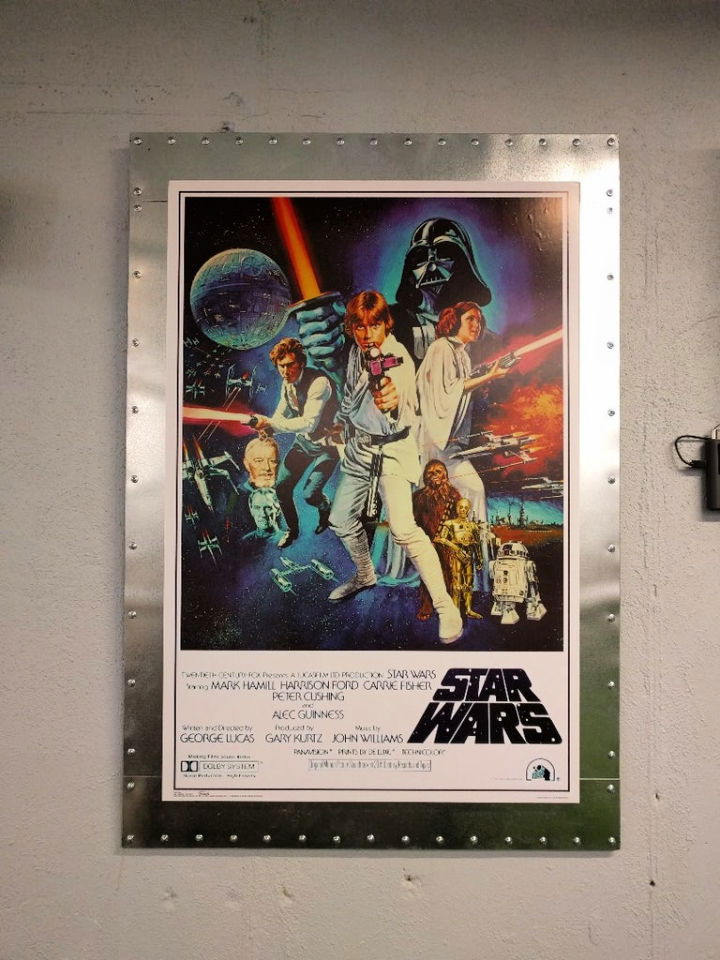 Brighten up your lounge with DIY metal-framed movie posters. They not only augment the grey metal aesthetics but also are budget-friendly. Begin with gathering supplies such as MDF sheets, spray adhesive, spray paint, galvanized flashing, screws, and basic tools like a circular saw, drill, tin snips, and a marker.
Cut, sand, paint the MDF pieces, then measure, cut, and adhere to the metal strips. Carefully align them to the backplate and press. Proceed with marking screw locations, driving screws, aligning, drilling, and countersinking alignment holes.
Secure the poster backing and add D-rings. Finally, glue the poster to the backing and hang your creation. This easy-to-follow guide helps you make unique movie poster frames that stand out. instructables
8. DIY Dirty Movie Theater Framed Poster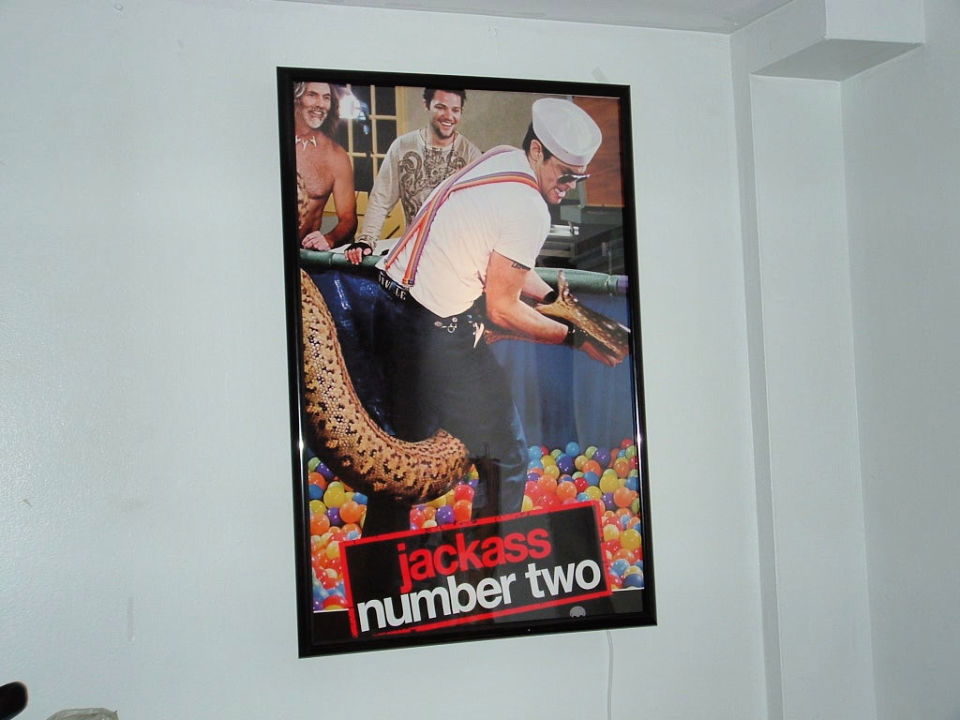 Relish the charm of movie magic at home with this do-it-yourself project – making a backlit movie theater poster. Designed to emulate the cinematic ambiance, this DIY task requires simple materials like a double-sided movie poster, a matching frame, a fluorescent lamp assembly, corrugated cardboard, and some basic tools.
First, trim the poster to fit the frame perfectly. Then, make a light cardboard box, carefully positioning the lamp assembly at its center for a uniform glow. Assemble everything, ensuring no light leaks out, and voila – your captivating backlit movie poster is ready to be admired.
Embodying creativity and functionality, this project can transform a mundane wall into a striking movie-themed display, lending a distinct charm to your interior decor. So roll up your sleeves and start this cost-effective and engaging DIY adventure today! instructables
9. Vintage Poster Frame for Greta's Butterflies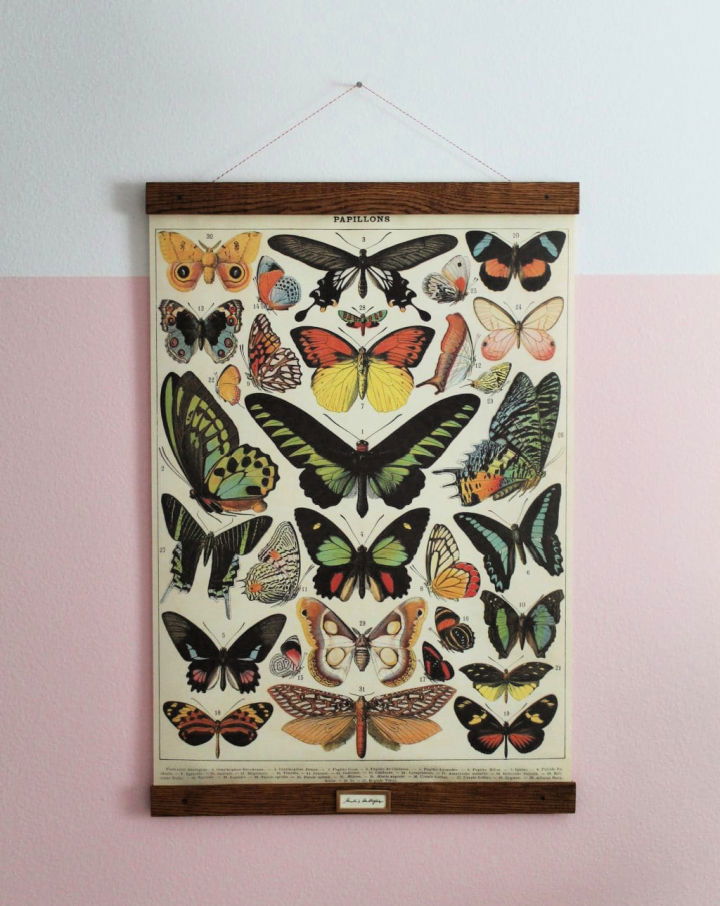 Create a stunning visual impact with these DIY poster frames that not only save money but also enhance your room's aesthetic. Enliven your child's room with a stunning butterfly-themed wall display. Greta's love for butterflies inspired this beautiful DIY project that can transform a bedroom into a magical realm. The core of this project is a high-quality butterfly specimen poster from Urban Outfitters featuring an almost canvas-like texture that impresses at first sight.
Elevate the presentation with a homemade vintage-style frame made from pine and white oak coated in a rich walnut stain for a classy finish. Try adding a vibrant color with a red and white twine hanging string. A label frame sprayed with gold and displaying "Greta's Butterflies" can be added for a personal touch.
This easy project, which comes together in about an hour, not only recreates a lost treasure but also births a new keepsake that might surpass the original in charm and joy. Make your butterfly wonderland and watch as the magic unfolds. chrislovesjulia
10. Handmade Poster Frame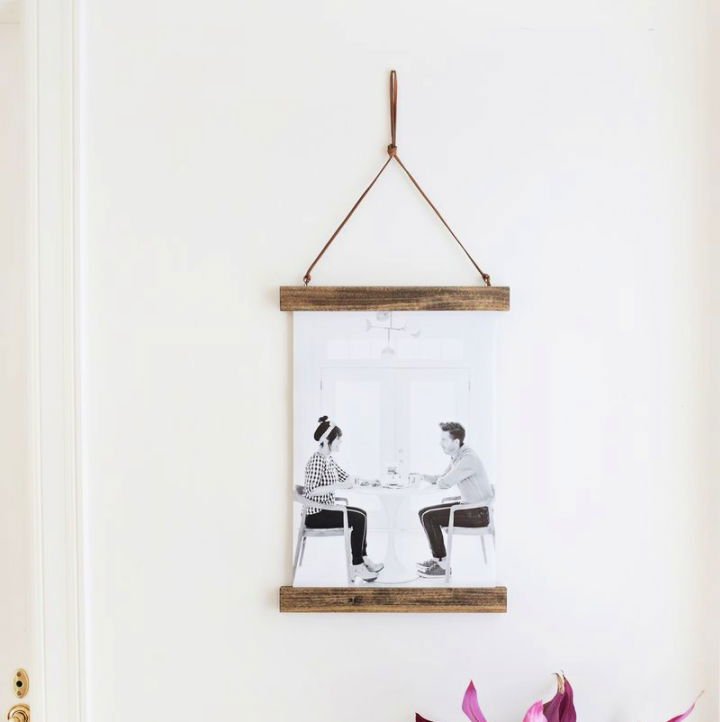 Boost the visual attraction of your living space with this creative DIY corner photo frame project! Customizable to match your unique style, this project is an easy, budget-friendly method to showcase your beloved photos.
You can bring your photos to life using readily available supplies such as 14″ wood strips, screws, wood stain, and a Canon PIXMA iP8720 crafting Printer. After printing your preferred image:
Just stain the wood to your liking.
Sandwich your photo between the wooden pieces.
Secure it with screws or nails.
A simple leather cord provides the perfect hanging mechanism. This hands-on project decorates your walls and adds a personal flair to your home decor. Display your favorite memories today with this easy-to-make corner photo frame! abeautifulmess
11. How to Make a Plywood Picture Frame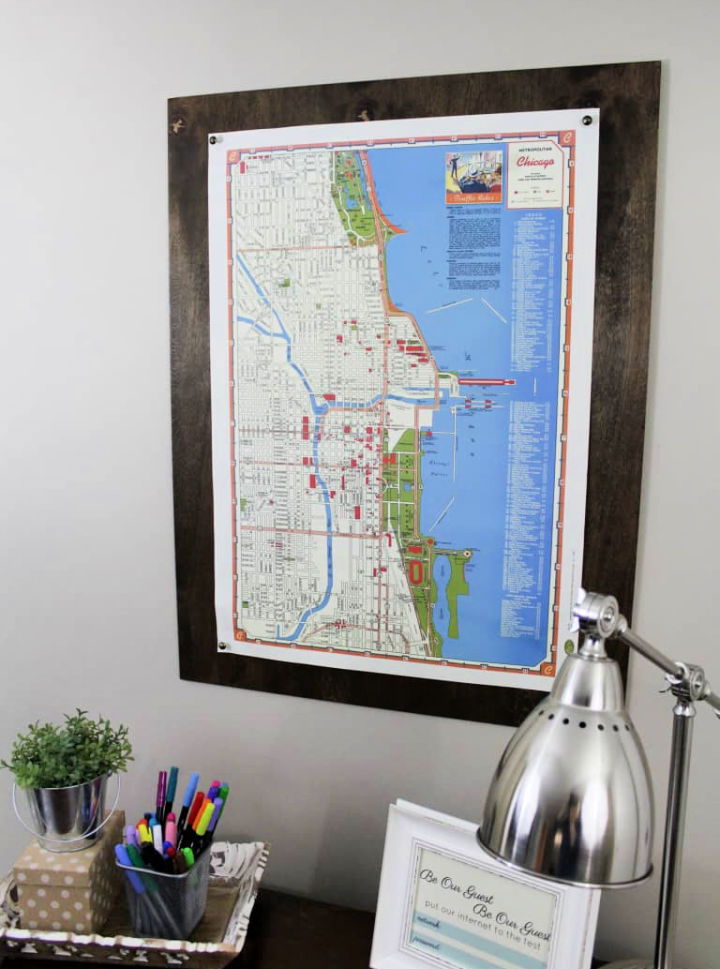 Step up your home decorating game with these attractive DIY poster frames that protect and display your posters in a unique way. Explore the simplicity and affordability of making your DIY plywood picture frame to add personality and charm to your space. This unique approach to showcasing your favorite art pieces, posters, or photographs adds a rustic touch and provides an enjoyable crafting experience.
You can assemble this budget-friendly picture frame using a 1/4″ birch plywood cut to the desired size, wood stain, spray adhesive, and decorative furniture tacks.
In addition to being cost-effective, this DIY project allows you to tailor your frames to match your decor, bringing a homely yet stylish touch to any room. This fun project presents the perfect opportunity to get creative and add an individual touch to your home. averageinspired
12. DIY Wooden Poster Frame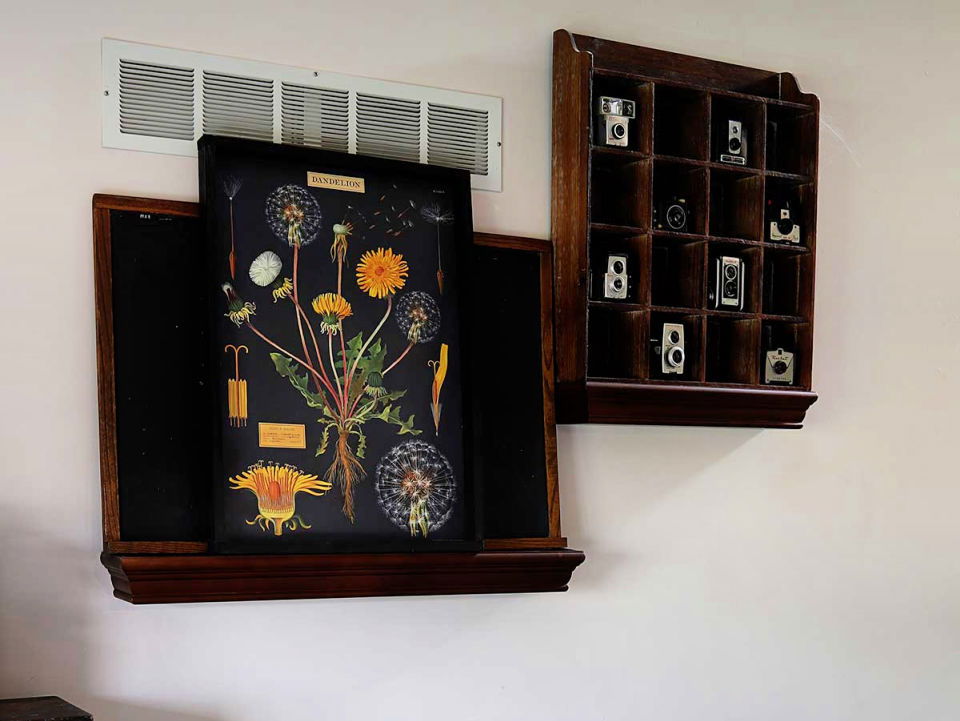 Transform your posters from simple wall decor to eye-catching art pieces with this DIY guide to making a wooden frame. Say goodbye to thumbtacks and scotch tape, and instead, utilize materials like common pine board, thin backer board, a saw, and a brad nail gun to construct a sleek and substantial frame that will make any poster pop.
The instructions are simple and manageable, allowing you to upgrade a Cavallini & Co's vintage-themed poster or any print of your choice into an appealing home decor piece.
Add your personal touch with optional paint or stain, then hang or lean your masterpiece anywhere in your home. This project elevates your living space and lets you display your favorite posters classy and tastefully. houseofhawthornes
13. Build Your Own Poster Frame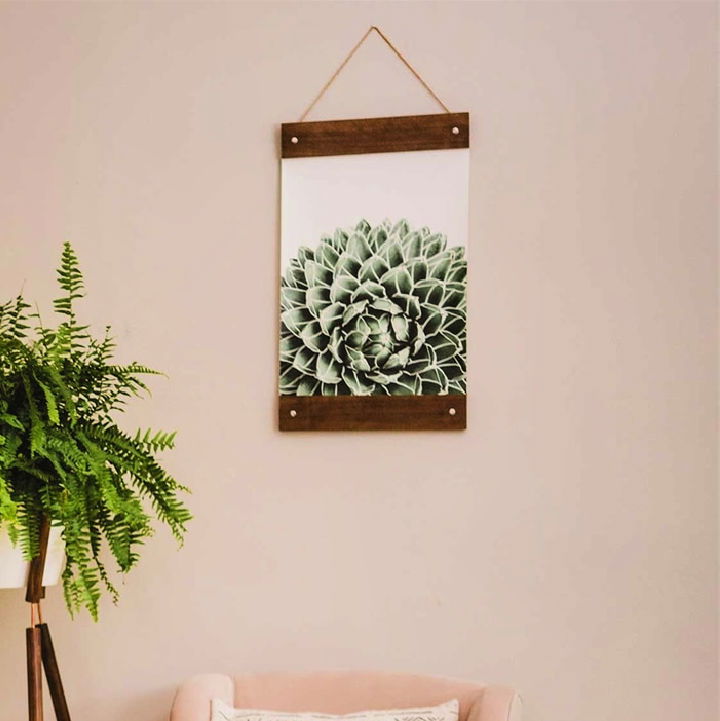 Illuminate your home's interior with this engaging DIY poster frame tutorial! Showcasing your favorite artwork must no longer be restricted to generic frames or simple wall tacks. This hands-on project utilizes minimal materials like wooden planks and color-matching stains to make a personalized piece that harmonizes with your home decor.
Start by choosing your favorite art piece and follow this easy-to-understand guide involving cutting, drilling, and assembling the frame. The overall expense is minimal, costing just $10 to make a tailor-made frame that accentuates your artwork and complements your room's aesthetic. Revitalize your living space with this straightforward poster frame endeavor. fiskars
14. How to Make Wood Frame for Large Posters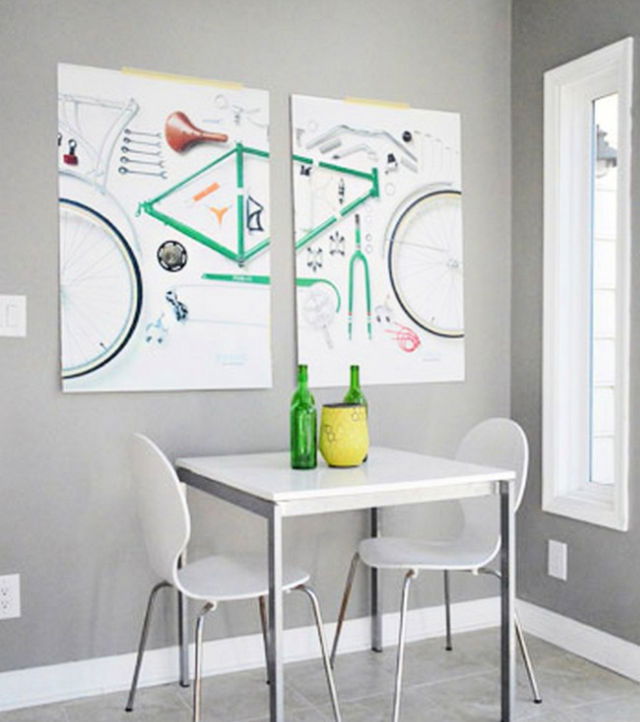 Showcase your passion for bicycles and DIY with this intriguing bike art that adds a unique, personalized touch to your home decor. This step-by-step guide utilizes simple materials like 6-foot-long 1×2″ pine boards, a miter saw, and wood stain to make rustic, minimalistic frames. With just a little patience and a budget of merely $14, you can transform your favorite wall into a tribute to your cycling love. The process includes the following:
Cutting and assembling the boards into frames.
Staining them for a sophisticated look.
Attaching your chosen art.
This project gives your space a dynamic appeal while allowing your interests to shine through. So, gear up and embark on a creative journey to manifest your adoration for all things easy and bike-related through this easy, cost-effective project. younghouselove
15. How to Make Poster Frame at Home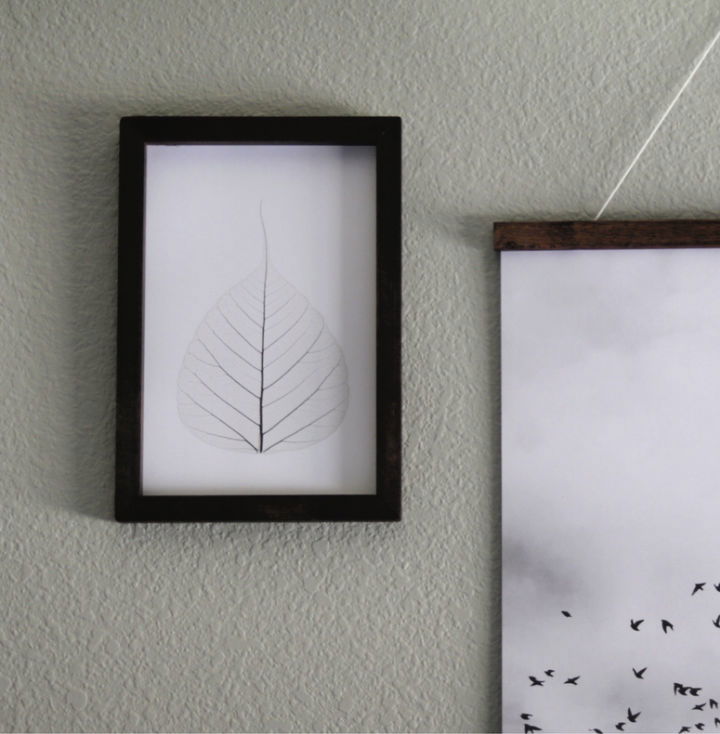 Breathe life into your living space with a one-of-a-kind DIY poster frame, a cost-effective yet striking solution to adorn those blank walls! A brilliant way to showcase your favorite prints, this project involves straightforward steps and accessible materials such as a hardwood dowel, wood glue, clamps, a picture hanger kit, wood stain, a paintbrush, a staple gun, a tape measure, and sandpaper.
The process begins with careful measuring and cutting, followed by meticulous gluing and sanding, culminating in a stain treatment for a polished look. Next, you'll secure your chosen print to the frame and install the hardware to hang your masterpiece.
The charm and satisfaction of making something for your home are irreplaceable. With these poster frames, you'll enjoy a personalized touch and visually stimulating decor that makes your space feel like home. jaelanmincey
16. DIY Vintage Poster Frame Display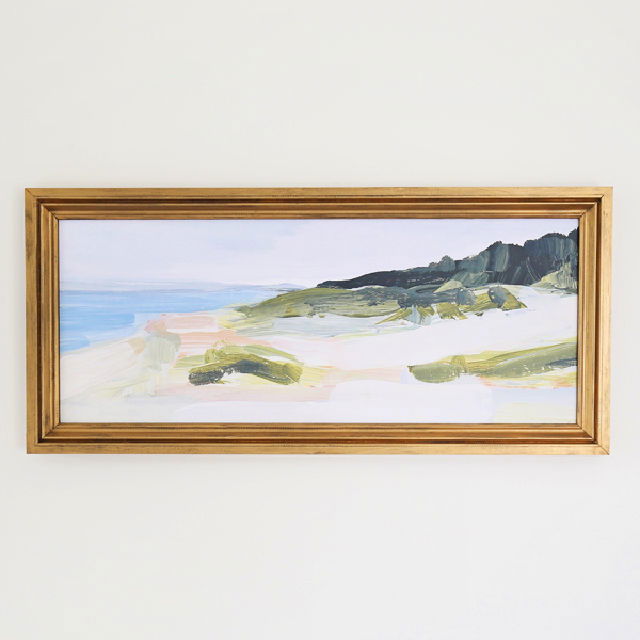 Introduce vintage elegance to your room with this DIY poster frame project. Creating a striking piece of art has never been easier, and this detailed guide helps you bring the dreamy vintage gold frame to life. Make a custom-sized frame that fits your space using essential supplies like lumber, molding, nails, glue, spackle, spray paint, gold leaf, and poster artwork.
Making your vintage poster frame offers customization flexibility and enhances your creativity. The result is a unique piece of wall art that brings charm and character to your home decor. Don't miss out on this opportunity to craft a classic vintage poster frame that combines function and fashion. Happy crafting! angelamariemade
17. DIY Large Custom Picture Frames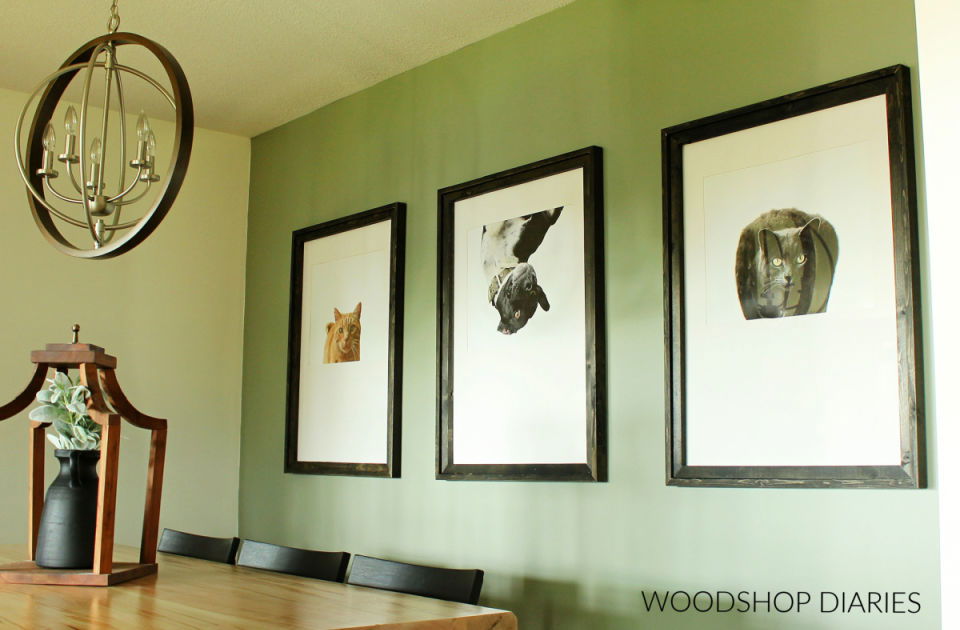 Discover the joy of crafting your own DIY poster frames with easy-to-follow tutorials and customizable options for every style. A DIY large custom picture frame is the perfect way to show off your precious memories in style! Add a personal tinge to your home with this picture frame. This easy-to-follow guide allows you to construct a frame of any size you desire, bringing a fresh take on interior design while saving you some dollars.
The choice to go large or small is entirely up to you. Fill a blank wall space using everyday items like pictures, plexiglass, mat board, 1×2 boards, square dowels, cardboard, and essential tools like wood glue, picture frame tabs, and a sawtooth hanger.
By crafting your custom picture frames, you can beautifully display your favorite photos, be they portraits of your photogenic pets or cherished memories. Give your home a classy character with this practical and fun project. woodshopdiaries
18. Easy DIY Picture Frame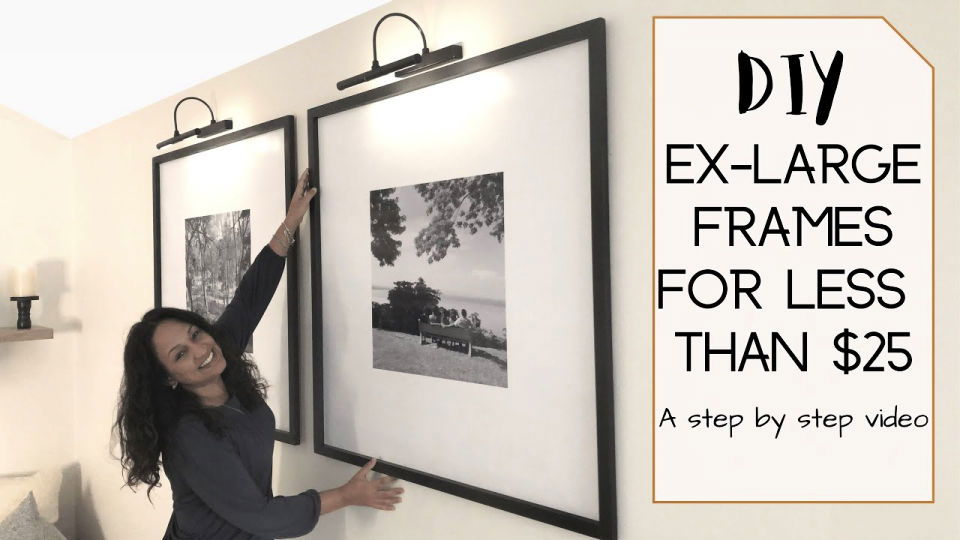 Make your custom picture frame with this engaging and informative DIY guide! Crafting an oversized photo frame can be costly, but this guide offers a cost-effective alternative. Perfect for fans of large wall and table decor, the project offers a step-by-step process to make beautiful frames.
Required materials include Rustoleum Matte black spray paint, a wireless picture light, gorilla wood glue, and mod podge matte glue.
Each step, from obtaining the materials and ordering photos to final assembly and lighting installation, is comprehensively detailed. Don't let high prices deter you; with some creativity and a few supplies, you can add oversized photo frame wall decor to your living space today!
19. Make a Custom Poster Frame on Budget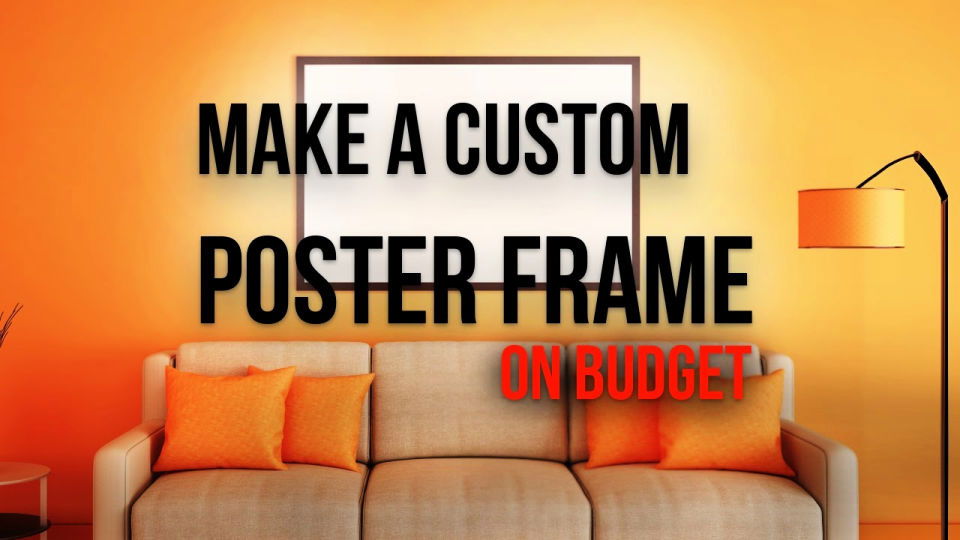 Amplify your wall decor with a bespoke poster frame that you can resize for the perfect fit using this clever method of modifying pre-made frames. This informative video guide reveals how to transform commonly available poster frames from department stores into custom-sized ones that suit your unique poster dimensions.
Learn to breathe new life into ill-fitting or leftover frames with a cost-effective and incredibly straightforward process requiring no power tools or complex procedures.
With an emphasis on practicality, this content offers a smart alternative to costly custom frames, broadening your options beyond the standard sizes typically limited in physical stores. Unlock your creativity with this engaging and unique guide to creating a visually stunning living or working environment.
20. DIY Picture Frame With Wood Molding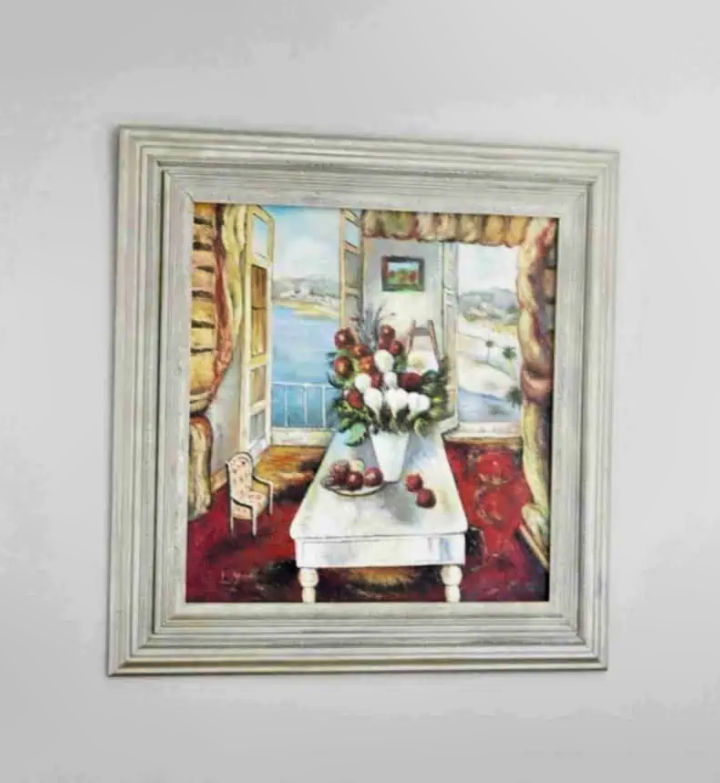 Elevate your wall decor using these creative DIY poster frames that add a personalized touch to your cherished memories. Unleash a creative way to accent your cherished memories with this step-by-step guide on making a DIY picture frame with wood molding. This home project can enhance the appearance of any canvas or artwork, adding a touch of elegance to your interior design.
You can construct a unique frame that fits your aesthetic by utilizing baseboard molding, decorative trim molding, a miter saw, wood glue, and spray paint. With a focus on precision and a flair for creativity, your homemade frame will serve as an enduring memento in your home, bringing a personal touch to your favorite images.
Remember to keep safety in mind, utilizing tools and equipment responsibly. The outcome is a beautiful frame and a rewarding sense of accomplishment from your DIY endeavor. Start today and make your picture-perfect memory a stylish centerpiece. lambertslately
21. Making Your Own Picture Frame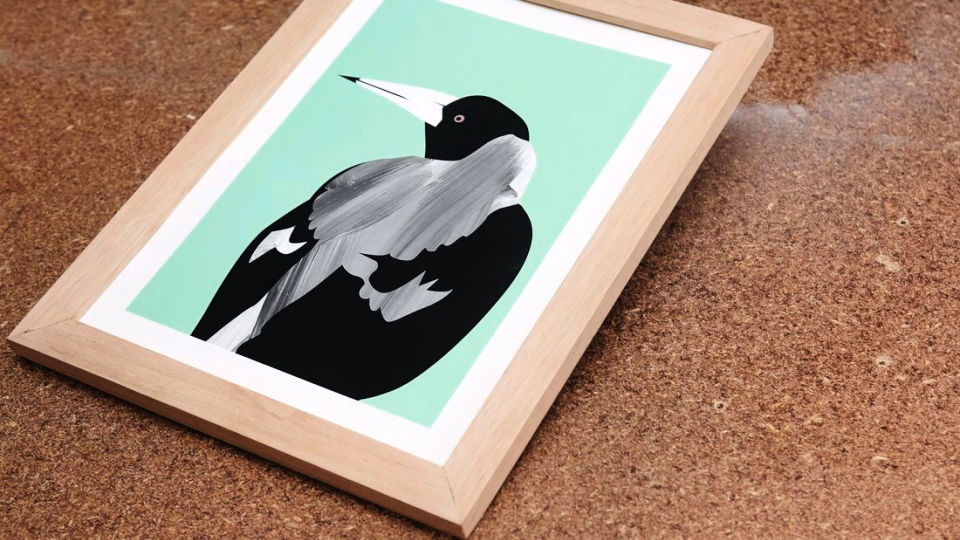 Spruce up your walls with a handmade DIY picture frame – the perfect way to show off your beloved memories! Add a touch of ingenuity to your walls with this practical guide. This simple project uses tools like miter corner clamps, a drill, measuring tape, a mini Phillips head screwdriver, a miter saw, and essential safety gear.
The key materials required include timber picture frame molding, MDF board, disposable gloves, frame stays, PVA wood glue, sandpaper, and wood filler. This flexible custom project allows you to adjust the frame's dimensions to your needs.
Follow this tutorial to make precise miter cuts, assemble the frame, and secure artwork. Add a unique touch to your space while saving money on buying pre-made frames. Get started on your custom picture frames today! bunnings
22. How to Make Poster Frame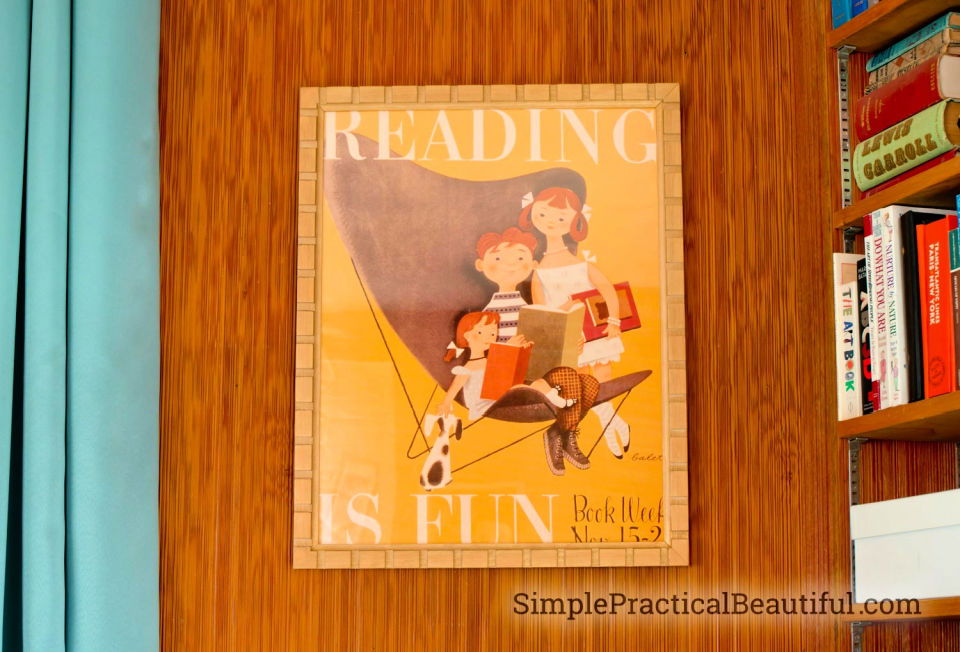 Embrace the charm of vintage aesthetics by crafting your custom-sized frame. This DIY project breathes new life into poster displays, particularly if they're unique or non-standard sizes. Using simple materials like wood molding, corner braces, screws, and spray paint, you can make a frame that echoes mid-century modern style – an ideal complement for your favorite posters.
You'll also need a band saw or a miter box for precise cuts and a utility knife to resize the clear acrylic for your poster. This project blends practicality and beauty while offering an engaging activity that uses your creative skills well.
The bonus tip of upcycling soda can pop tabs as hangers will surprise and inspire you. Build your bespoke frame today, and add an artistic touch to your living space. practicalbeautiful
23. Homemade Swing Open Poster Frame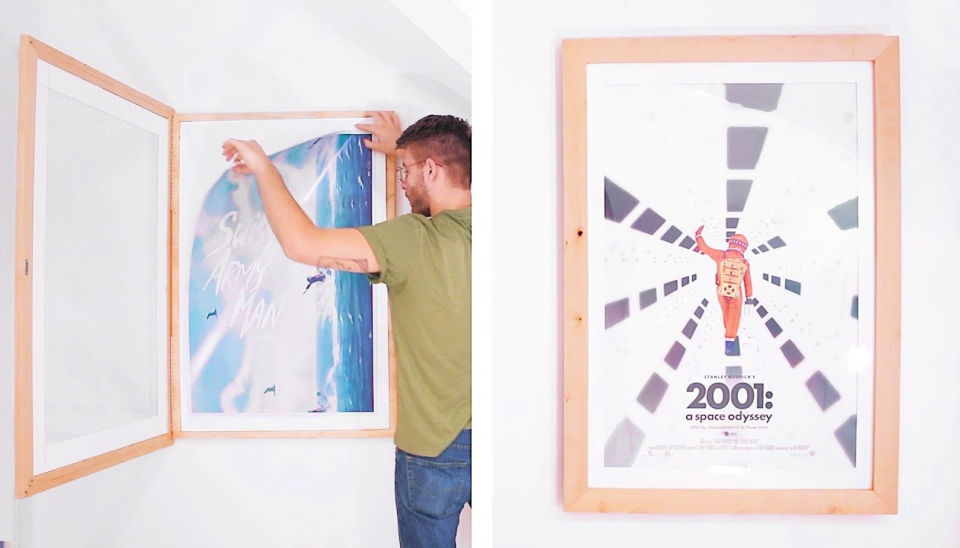 Showcase your favorite artwork with these stylish and budget-friendly DIY poster frames that complement any interior design. Enhance your living space by incorporating your favorite posters or art in a DIY swing-open poster frame, as shown in this inspiring. This simple yet elegant project utilizes readily available picture frames and cardboard materials.
It transforms them into a sophisticated piece that holds your favorite posters and provides easy access to interchange them as often as you want. The engaging process, well explained, results in a unique display that perfectly complements any decor.
One clever trick featured is gluing the hinge before drilling and securing, ensuring a flawless fit. This economical and versatile project is perfect for those seeking to personalize their spaces easily and in style. You can make a distinctive home display today with creativity and your chosen posters.
24. Hanging Poster Frames Ideas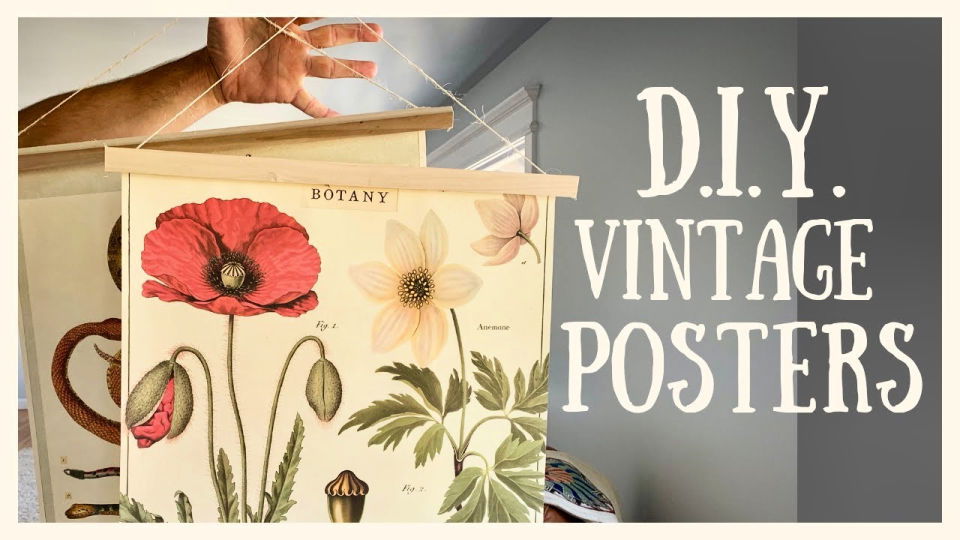 Put your creativity on display with these DIY hanging poster frames – show off your style and make your space truly unique! This cost-effective yet chic decor idea is ideal for a homeschool room and spruces up a living or dorm room.
These poster hangers bring a high-end look to your posters and provide the flexibility to switch them around as desired. You only need a few supplies and time to make this stylish decor piece. The easy-to-follow guide transforms ordinary posters into a sophisticated and versatile interior accent. Make a creative home flair by crafting your hanging poster frames today!
25. Cheap DIY Poster Frame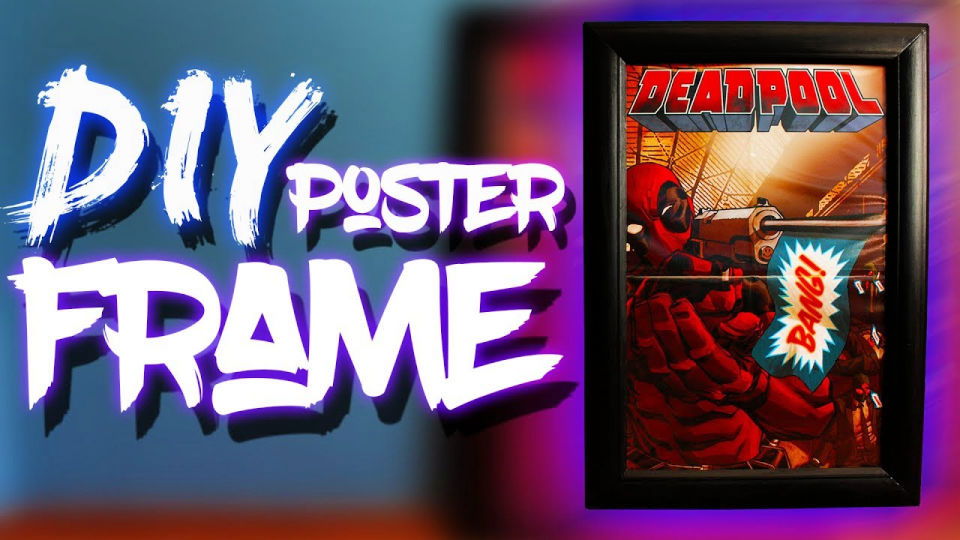 Spice up your wall decor with a stylish, budget-friendly DIY poster frame! This straightforward project is the perfect opportunity to stylishly display your cherished posters or photos. With a handful of supplies like a picture mounting board, glue, and simple tools, you'll quickly have your personalized frame ready.
Follow the step-by-step guide to ensure your creation aligns with your unique taste and interior decor. The completed frame is an elegant piece to showcase your favorite visuals while adding a personal touch to your space.
It's an amazing choice for those on a budget eager to display their posters or photos in an attractive, custom-made frame. This cost-effective, DIY solution allows you to make a professional-looking frame without breaking the bank. This poster frame adds a creative flair to your living or working space!
Conclusion: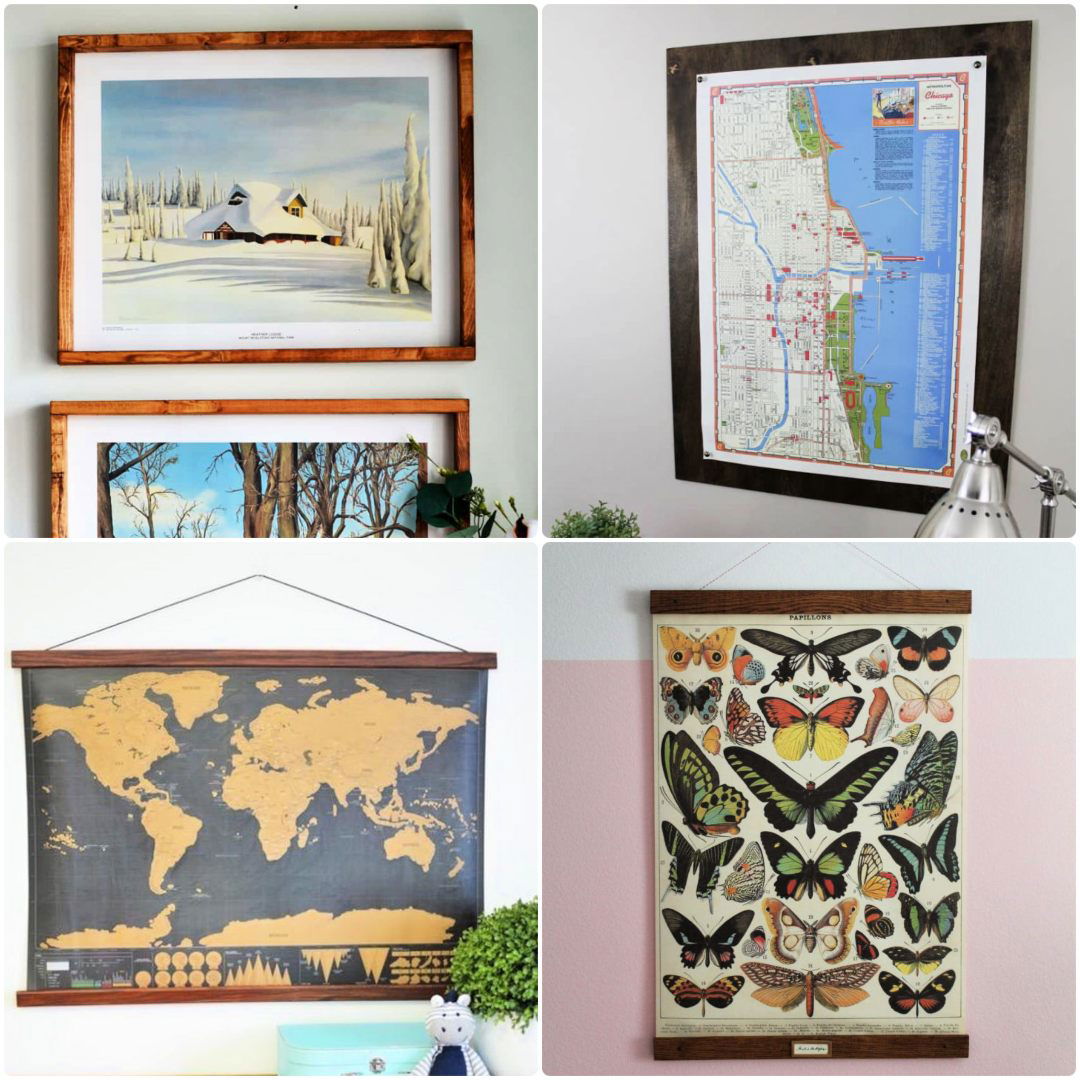 In conclusion, DIY poster frames offer a creative and budget-friendly solution to enhance your home decor. With a plethora of ideas, from simple wooden frames to vintage-inspired designs, there are diy frames for posters suited for every style and skill level. Embrace your inner craftsman and learn how to make poster frames on your own, transforming your favorite artworks or cherished memories into eye-catching wall pieces. So, elevate your home decor and showcase your uniqueness with these clever DIY poster frame ideas. Happy crafting!