Embrace your creativity with styrofoam crafts that are both engaging and versatile! Explore 20 different crafts with foam balls, providing endless ideas for fun and unique projects. These styrofoam crafts range from layered Earth models and faux pallet wood deer head art to adorable owls and snowmen. If you're interested in creating beautiful floral arrangements, try making a styrofoam ball hyacinth flower or a pomander flower ball. Or, dive into the world of make-believe and create pretend play ice cream cones or a styrofoam sailboat for kids.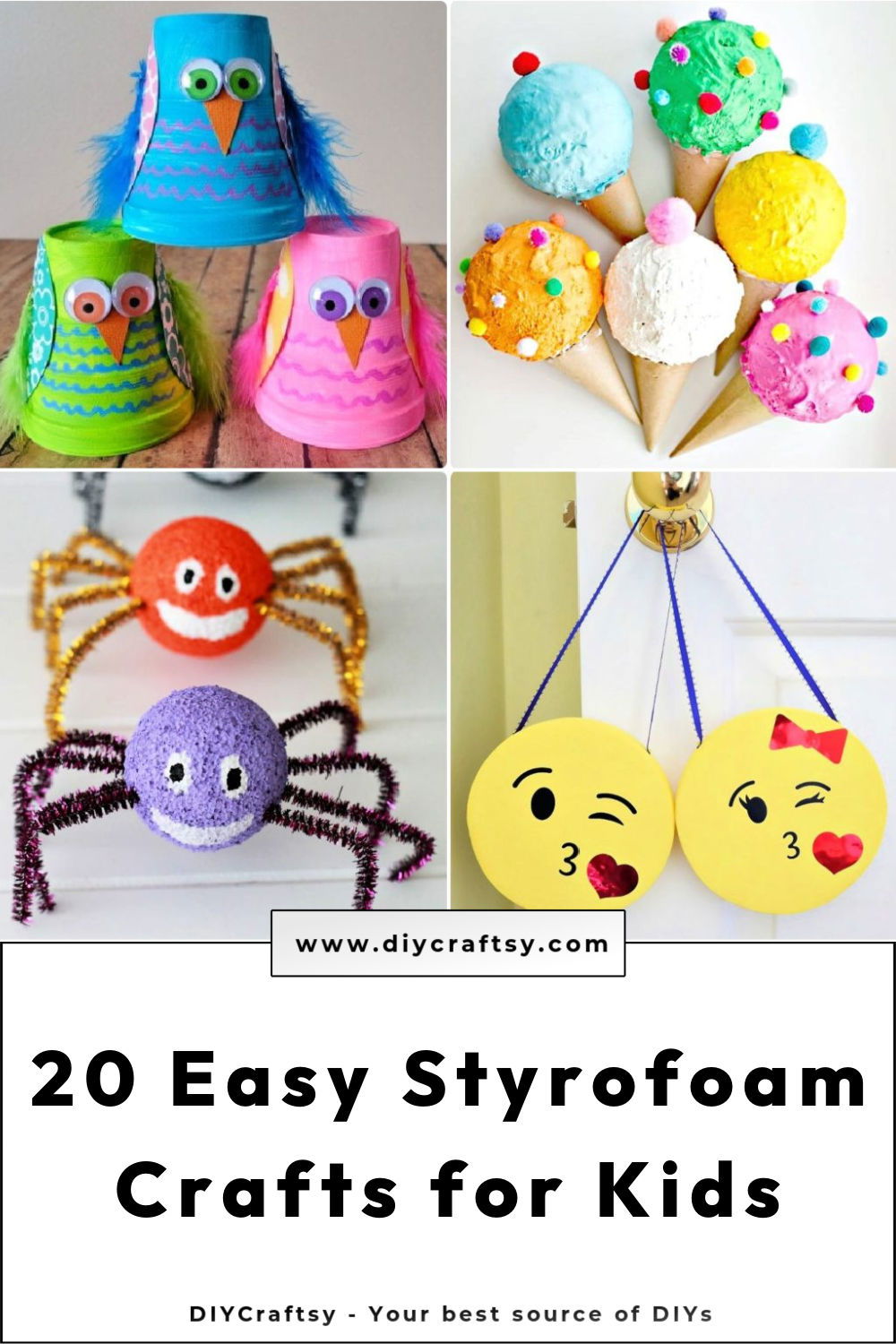 Styrofoam crafts make it easy to customize and create your own designs, suitable for various skill levels. Many of these crafts come with detailed instructions and helpful tutorials to guide you through each step. From cute and colorful to elegant and classy, there's a styrofoam craft perfect for any occasion or style preference. Assemble your materials and start crafting your own unique creations with these 20 amazing styrofoam crafts today!
1. DIY Layers of the Earth Foam Model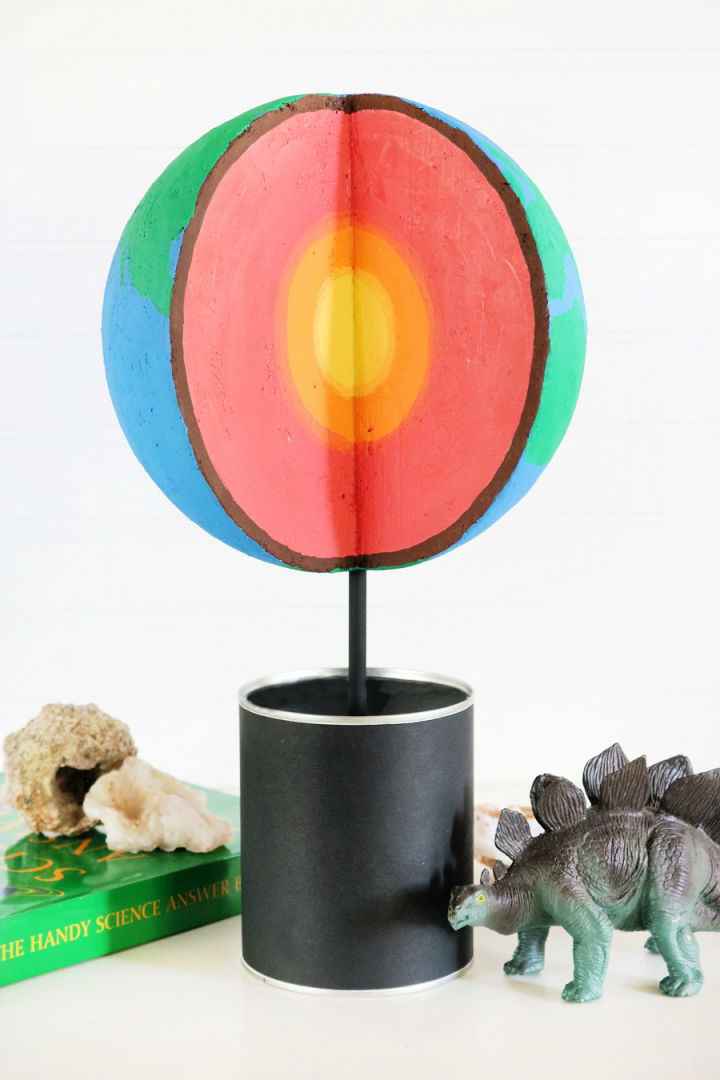 From DIY ornaments to whimsical characters, styrofoam crafts offer a versatile and lightweight material for countless artistic projects. Boost your child's interest in geology with this fun and educational DIY Earth layers foam model. This science project perfectly demonstrates Earth's structural layers with supplies like an 8″ foam ball, a smooth finish, a foam saw or electric cutter, and acrylic paint. Cut a 'slice' from the foam ball, mimicking Earth's cross-section.
Apply a smooth finish for easy painting, and after drying, depict each layer with different colors – brown for the crust, coral for the mantle, orange for the outer core, and yellow for the inner core. Add a painted wood dowel in the center, and voila – an interactive, homemade geology lesson ready for your child to explore!
The model is a captivating way to engage kids in the learning process, sparking their curiosity about the planet we live on. So why wait? Encourage hands-on learning and let the fun begin. thecraftedsparrow
2. Faux Pallet Wood Deer Head Art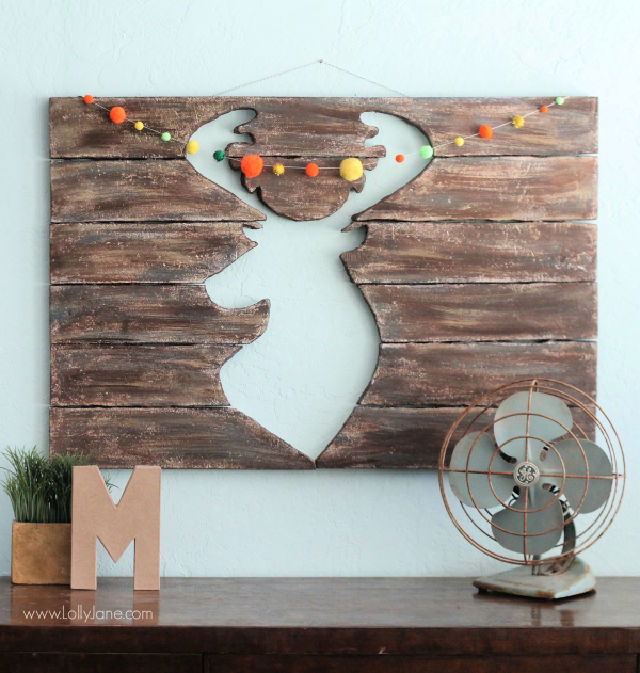 Breathe life into your fall decor with a unique DIY faux deer head pallet art. Comprising foam instead of actual wood, this craft makes for an impressive visual trick. Despite its uncanny resemblance to aged barnwood, it's lightweight and manageable.
The project uses 1'x3′ foam sheets, a foam cutter, a smooth finish, foam connectors, eyelets, styrofoam glue, a putty knife, and three colors of acrylic paint. You can add a dash of festivity by making a pompom bunting with fall colors.
This faux deer head pallet art adds a rustic charm to your space and allows versatility, as you can swap out colors for different holidays. Give your space a refreshing, fall-inspired makeover with this do-it-yourself project. lollyjane
3. Awesome Styrofoam Faux Gear Craft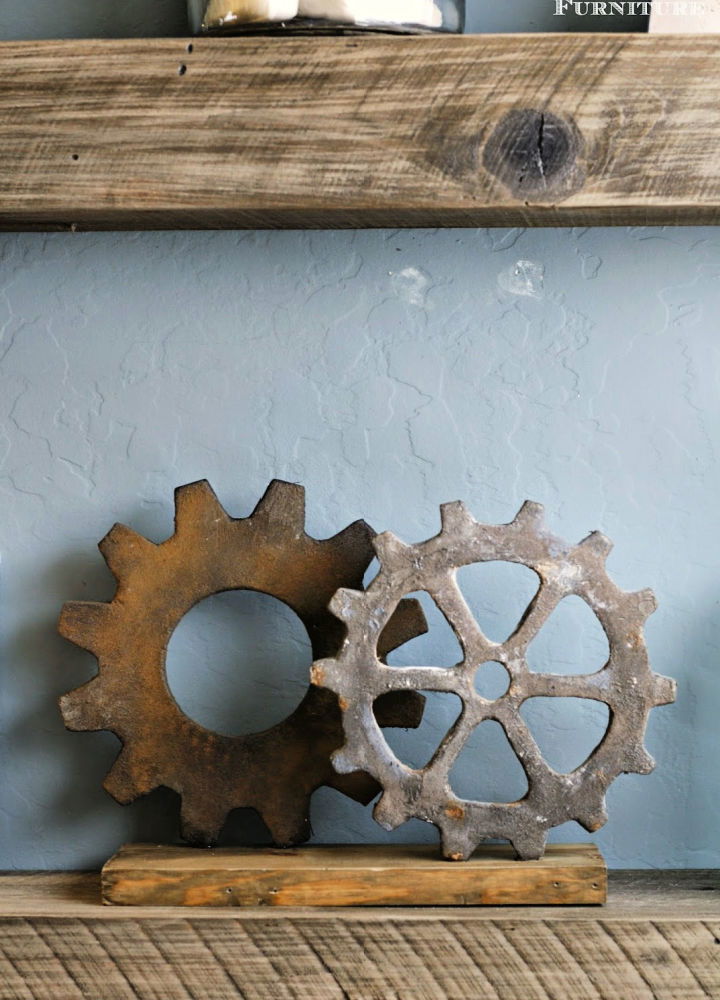 make authentic-looking gears right from your workspace with this innovative DIY project. By using easily accessible supplies such as a sheet of 1/2″ thick Styrofoam, a Styro Cutter, and a tub of Smooth Finish, you can craft intricately designed gear with your hands. Choose a gear shape that suits your preference, cut it out, and get to work.
Styrofoam's texture might seem challenging, but applying a couple of coats of Smooth Coat will do the trick. After drying and sanding, add finishing touches with spray paint and some household spices like cinnamon or cream of tartar to make the look of a rusted iron patina or oxidized metal.
Mount your finished gears on a piece of wood for a striking industrial-style decor piece, or use them as bookends for a functional yet artistic touch. Perfect for DIY enthusiasts or anyone looking to add a creative spin to their space! pneumaticaddict
4. Cute and Colorful Styrofoam Cup Owl Craft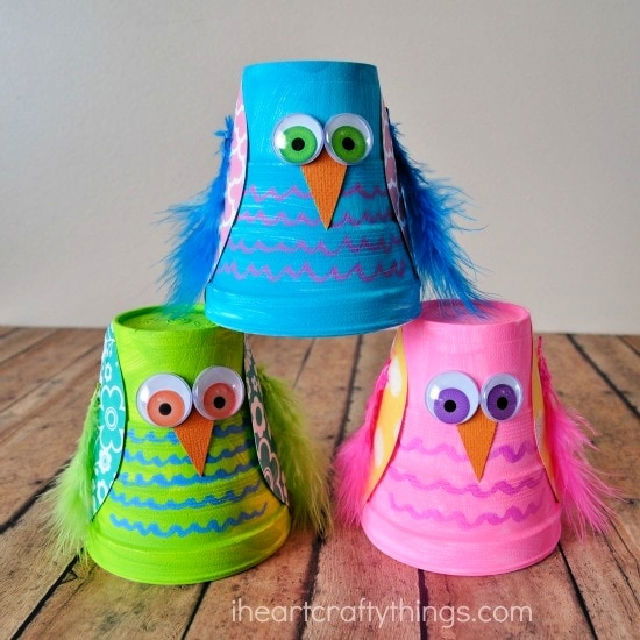 Unleash your children's artistic skills with engaging crafts with foam balls, perfect for developing fine motor skills and imagination. Enrich your crafting sessions with this creative, colorful DIY styrofoam owl kid's craft! It's a fun-filled activity perfect for any season. By using small styrofoam cups, acrylic paint of your choice, liquid chalk markers, scrapbook paper, colored feathers, googly eyes, orange cardstock paper, and glue, you'll be creating adorable owls in no time.
This activity starts with painting the cups and preparing your materials. Once the paint is dry, draw scallop lines to resemble owl feathers and add the cut-out wings and beak. The final touch? Adding the eyes and feathers to bring your creation to life.
This craft allows for various color combinations and pattern variations, sparking creativity and imagination. Crafting these owls could also be supplemented with children's storybooks featuring owls, simultaneously fostering a love for reading and arts. Get ready to make unique, colorful owls with your children today! iheartcraftythings
5. Make Your Own Styrofoam Snowman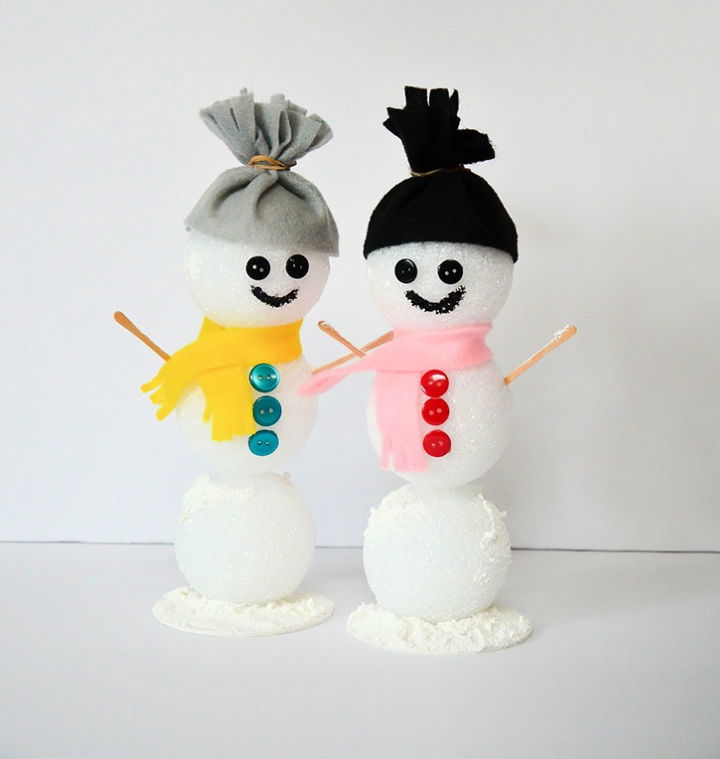 Free your inner artist with Styrofoam crafts that add a touch of whimsy and charm to your home decor. Inject holiday spirit into your home decor with these charming DIY snowmen! Crafted with the unique application of Craft Dots, this project blends creativity with minimal mess. Opt for your preferred color palette to adorn the snowmen's hat, scarf, and buttons, aligning it perfectly with your festive decor.
The engaging process begins with painting wood circles and stacking foam balls on top, forming the snowman's body. Next, a felt hat and scarf are designed, followed by button eyes and sandwich pick arms. The crowning touch comes with a painted smile and a coating of Snowtex paint for an authentic snowy texture.
In about 45 minutes, you can make these delightful snowmen that captivate kids and adults alike. Spark imagination by letting them choose colors to match their personality or decorating themes. Get ready to spread cheer in your home this season with these adorable snowmen! gluedots
6. Making a Styrofoam Ball Hyacinth Flower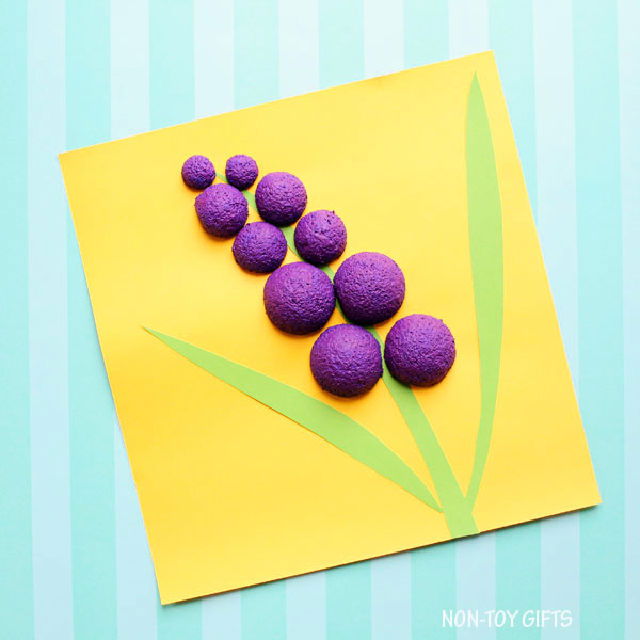 Craft fun DIY Hyacinth flowers using a surprising craft element – Styrofoam balls! An enjoyable and inventive project, it'll engage the creative minds of children and help make beautiful homemade gifts. Materials required include a styrofoam ball assortment, a knife, purple paint, a paintbrush, colored cardstock paper, green construction paper, scissors, and glue.
Follow the detailed instructions, from splitting the Styrofoam balls to attaching them onto a painted stem, and the result will be a long, beautiful flower.
You can craft many of these to make a lovely, colorful bouquet that will brighten up any room or heart. Get creative and have fun with this engaging and budget-friendly styrofoam ball hyacinth flower craft project! nontoygifts
7. Easy DIY Styrofoam Spiders for Kids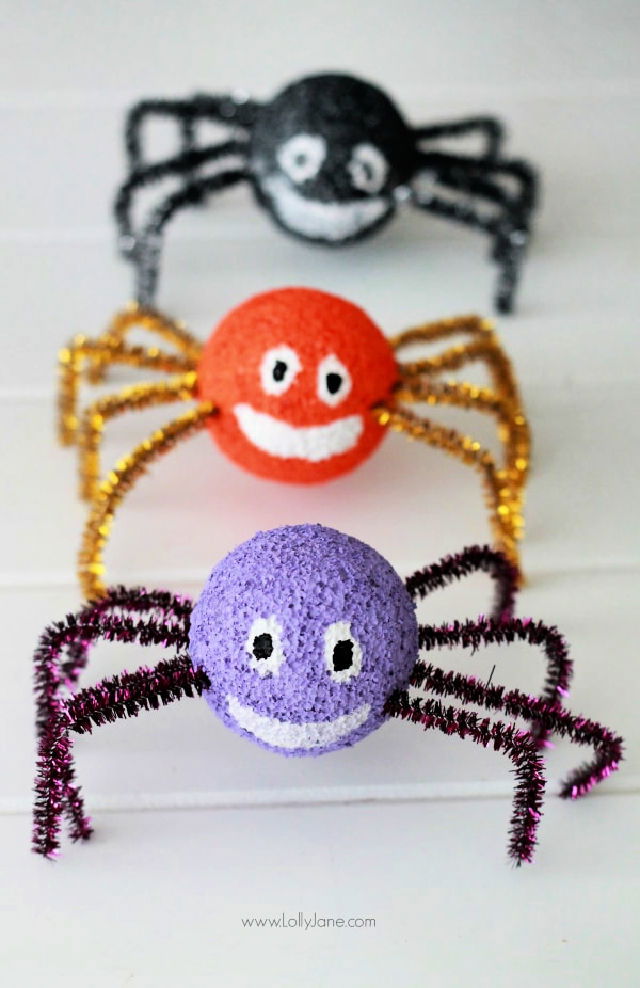 Find a selection of foam ball craft ideas to inspire your next project. Embark on a crafty adventure with your kids and engage their creative spirits with an easy-to-make, not-so-spooky, Styrofoam spider craft. The activity promises a fun-filled time and stimulates children's imagination as they build their mini spider army.
This craft can be easily assembled using readily available materials like 2″ foam balls, acrylic paints of four different shades, and a couple of pipe cleaners.
This simple yet creative craft has benefits beyond the fun it provides, helping children develop fine motor skills and fueling their artistic growth. Dive into this hands-on craft experience and make wonderful memories with your little ones. lollyjane
8. Adorable Styrofoam Ball Lollipop Turkey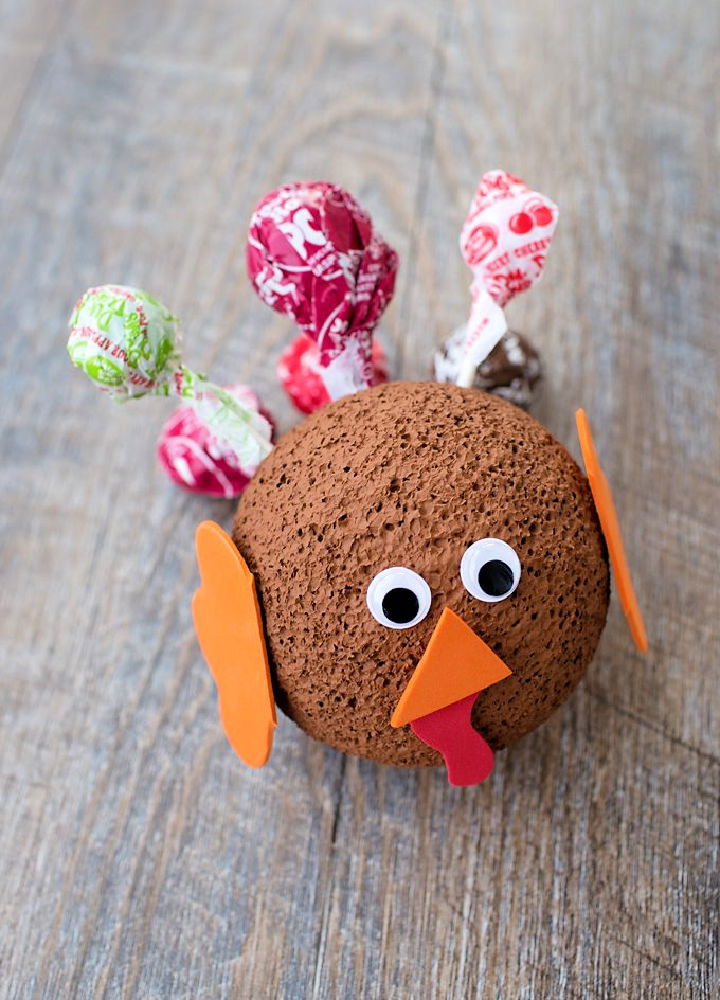 Explore our vast collection of Styrofoam crafts ideas, providing both inspiration and guidance for your artistic journey. Make something special for Thanksgiving this year with an adorable DIY styrofoam ball lollipop turkey! This fun Thanksgiving decoration can be made with readily available materials such as a medium-sized styrofoam ball, brown acrylic paint, craft foam, wiggly eyes, and lollipops.
To start, paint the styrofoam ball brown, and while it dries, cut out wings, a beak, and a gobbler from the craft foam. Once dry, adhere the elements to the Styrofoam using craft glue. Finally, insert the lollipops at the back of the styrofoam turkey, providing balance and preventing rolling.
This sweet turkey project creatively uses leftover candies and a festive addition to your Thanksgiving decor. It's a joyful crafting experience for kids that turns simple supplies into holiday treasures! firefliesandmudpies
9. How to Make a Styrofoam Pumpkin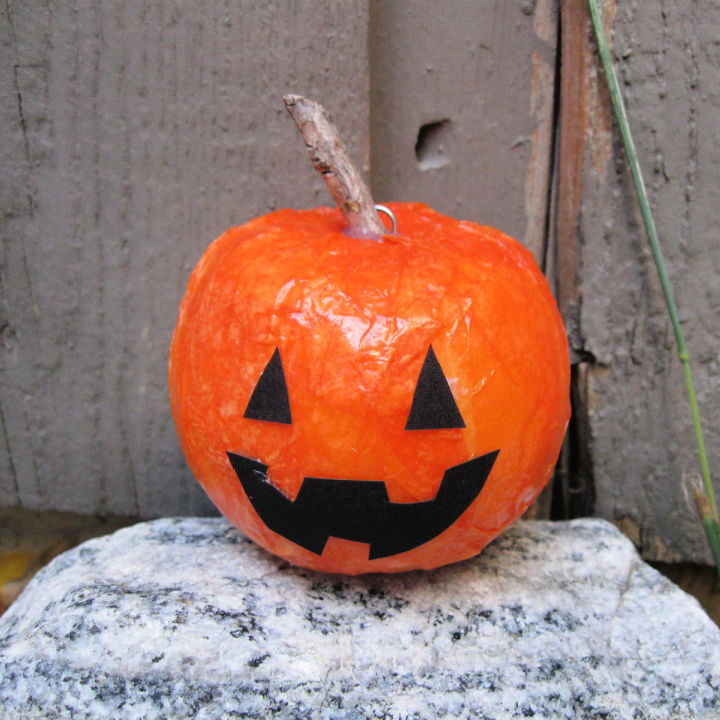 Inject a dash of autumn charm into your home decor with this delightful DIY pumpkin craft. You can remake the essence of fall within your space using explicit materials like a Styrofoam ball, orange tissue paper, black paper, a stick, Mod Podge, hot glue, and a paper clip. The process involves:
Shaping the Styrofoam into a pumpkin.
Covering it with tissue paper.
Securing it with Mod Podge.
After drying, affix a stick for the stem using hot glue and a cut paper clip. Adding facial features with black paper gives it a festive touch.
This versatile project can serve as a place card holder or even be hung as an ornament, adding seasonal color. Celebrate the beauty of autumn by trying out this creative and engaging craft. It's fun to make and adds a unique flair to your decor. craftklatch
10. make Pretend Play Ice Cream Cones Using Styrofoam Balls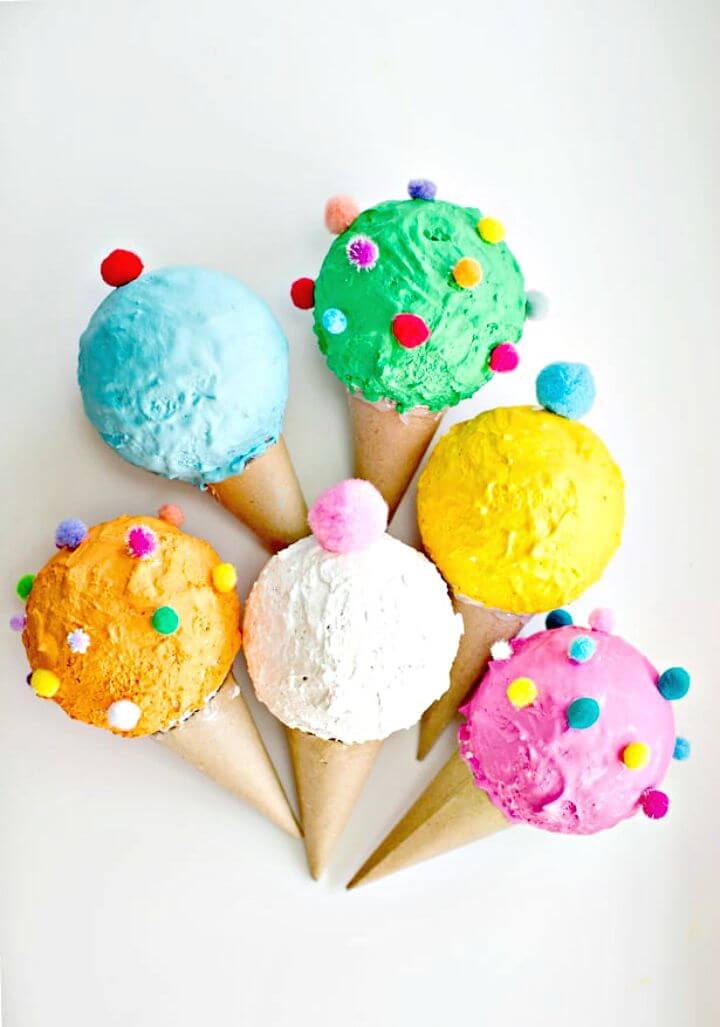 Get creative with your kids and make creative foam ball crafts together. Get creative and stir up fun with DIY pretend-play ice cream cones that promise endless hours of imaginative play! Perfect for children's parties, these charming faux cones bring all the joy of ice cream without melting.
Crafted with plaster of Paris, styrofoam balls, and paper mache cones, these faux treats come alive with vibrant craft paint and delightful mini pompom 'sprinkles.' Mixing, painting, and assembling each component offers an engaging process.
These ice cream cones are great party hits and serve as entertaining craft activities, fostering children's creativity and imagination. Remember, the real treat lies in making these colorful creations and 'savoring' them! So, turn up your sleeves, and let's get crafting these sweet delights today! hellowonder
11. His And Her Styrofoam Emoji Door Hangers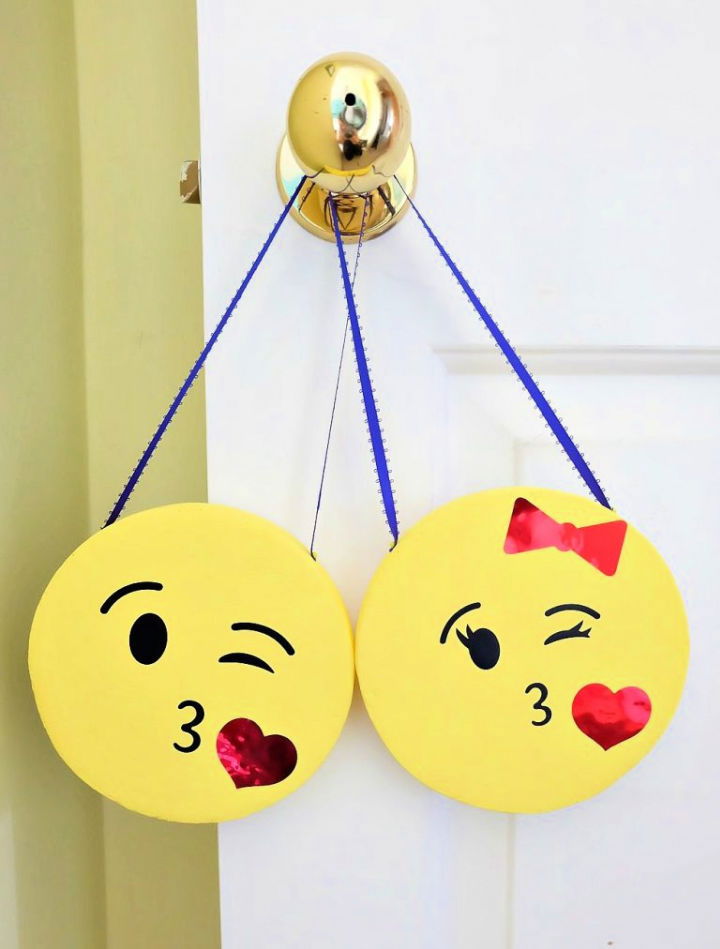 From cute ornaments to functional organizers, Styrofoam crafts offer a cost-effective way to express your creativity. Inoculate an emoji-filled fun element to your child's space with these DIY door hangers! With easy steps, transform plain flora craft styrofoam disks into adorable emoji faces using yellow paint, a Cricut machine, and some vinyl. You can customize the emojis to reflect your kid's favorite expressions – adding that personal touch to their space.
Moreover, this DIY project is not just for decor; it's also an engaging craft session for your child. Allow their creativity to shine as they paint, design and personalize their door hanger.
The end product – a vibrant emoji door hanger – adds a trendy flair to their room and serves as a fun reminder of the creative journey. Try this DIY today, and let's put a smile (or any emoji) on that door! hellocreative
12. How to Make a Styrofoam Pomander Flower Ball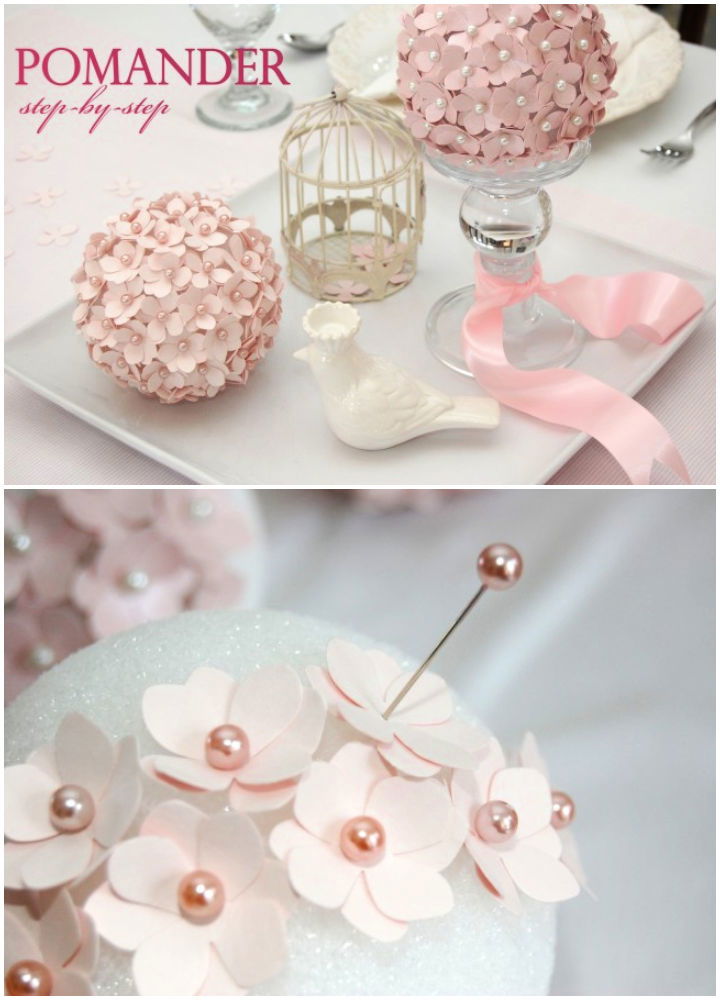 Learn various techniques to craft with foam balls for fun art projects. Spruce up your special occasions with a DIY Pomanders or " a flower kissing ball, "a charming floral accessory with roots in the French tradition of pomme damage or apple of amber. Once used as a shield against disease through its fragrant allure, it is now a symbol of exquisite decor for events like weddings and parties.
Following four easy steps, you can transform the simple craft materials into a work of art, with each pomander adding a personal touch to your event. The versatility of these pomanders allows them to be a stunning centerpiece, a unique hanging ornament, or even an impressive display in a bowl. Craft your decorative pomanders today and enhance your event with elegance and creativity! pizzazzerie
13. Handmade Hemp Ball Accents Using Styrofoam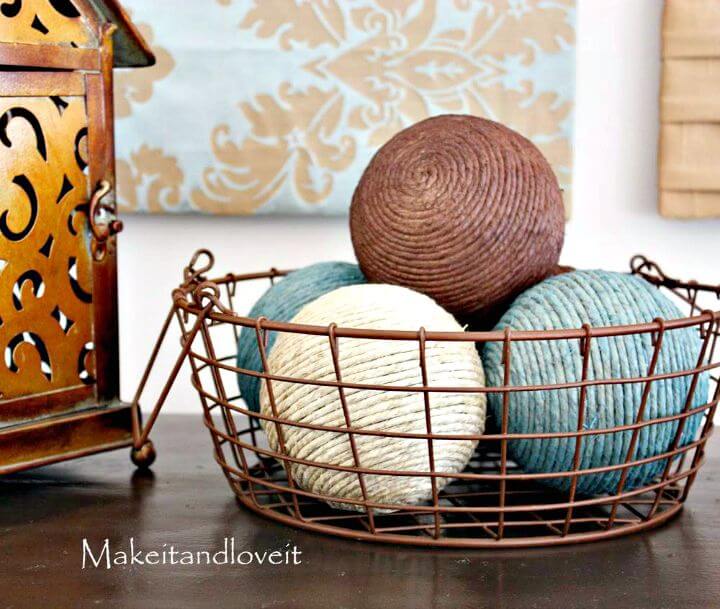 Upgrade your living space with DIY hemp ball accents, a simple, affordable, and aesthetically pleasing project. You only need styrofoam balls, hemp cording from your local craft store, and a hot glue gun. The method involves carefully winding the hemp cording around the styrofoam balls and securing it with hot glue to maintain a spherical shape. To add color to your decor, spray paint can be used on the completed hemp balls. These delightful hemp ball accents are a lovely addition to any room, perfect for filling empty baskets or shelves. Infuse a touch of rustic charm into your living space with this creative endeavor. makeit loveit
14. Burlap and Twine Wrapped Styrofoam Balls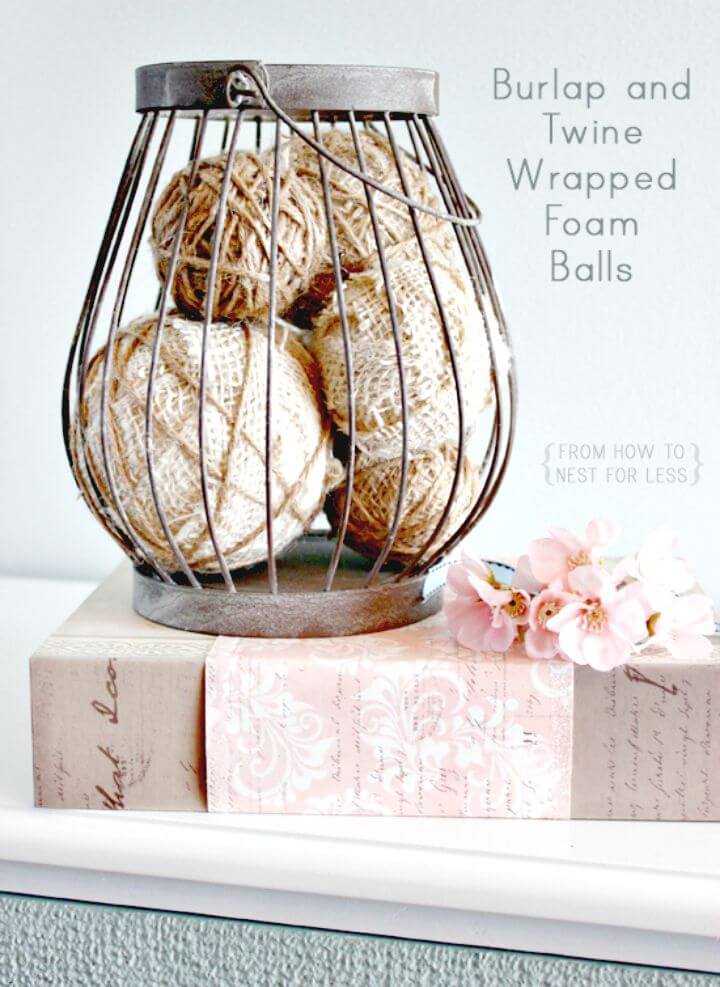 Reinvigorate your decor with an effortless DIY burlap and twine-wrapped foam balls project. This craft adds a rustic flair to your space, utilizing burlap, twine, foam balls, greenery pins, and scissors. Your creativity will lead the way in adjusting the amount of twine and choice of burlap color. The process is as no-frills as it is fun:
Trim the burlap.
Wrap it around the foam balls.
Secure it with a pin.
Add a touch of twine for texture.
Place your creation in a wire basket for an exquisite, eye-catching display. With minimal cost and easy instructions, this project yields impressive results. So, gear up for an enjoyable crafting session and enhance your home decor with these charming burlap and twine-wrapped foam balls! howtonest
15. Cheap DIY Styrofoam Catamaran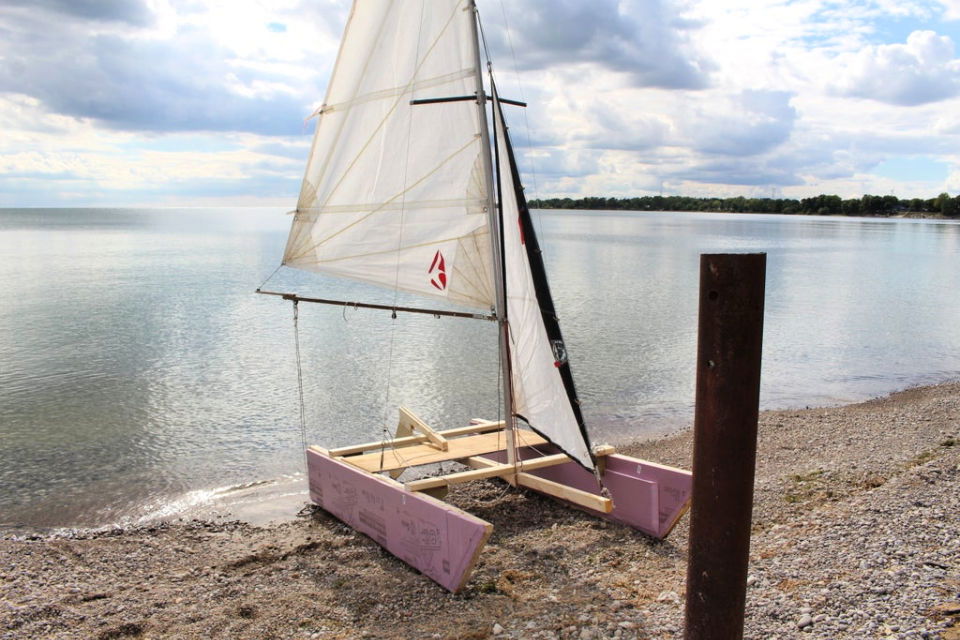 Take on an exciting summer project with this comprehensive guide on constructing a DIY styrofoam catamaran. Built over two days with testing on the third, this affordable and sturdy catamaran offers an excellent alternative to store-bought models, costing merely $200 instead of the average $2000.
Made primarily with wood and Styrofoam, the design utilizes a pair of pontoons, a solid frame, a keel, a rudder, and a mast and sail. This catamaran can hold up to 460 lbs when fully submerged, making it perfect for solo expeditions.
With easy-to-follow instructions, detailed schematics, and practical tips on assembly, this guide will help you make a sea-worthy vessel while adding an exciting dimension to your water adventures! instructables
16. 3D Love Letter Styrofoam Wall Art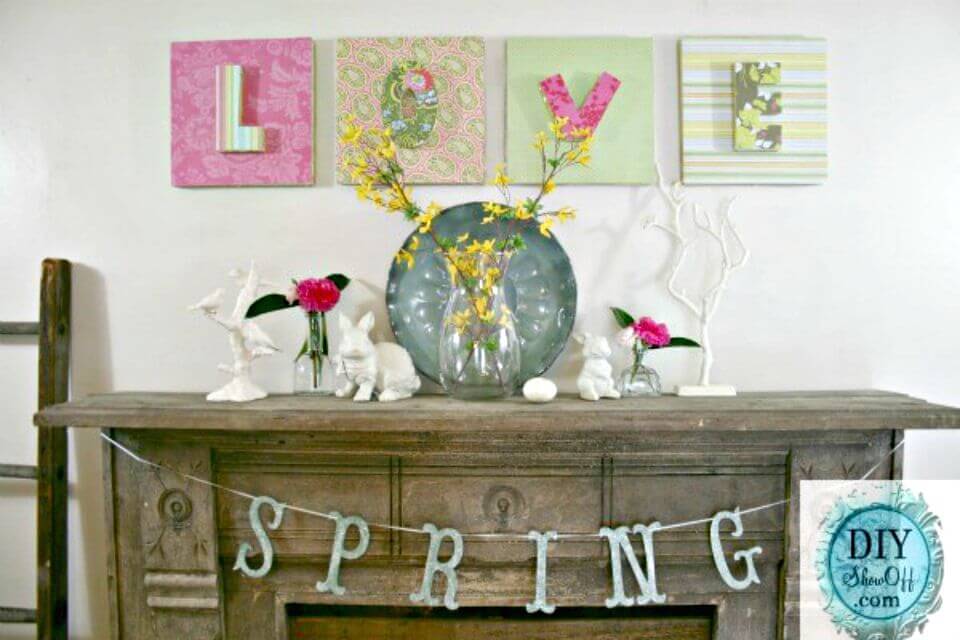 Bring the nature of spring into your home with this beautiful and cost-effective wall art project. Designed to stand out, this 'LOVE' themed wall art is made from styrofoam sheets and decorated with scrapbook paper and ribbon. A low temp hot glue gun secures the elements, while scissors or a serrated knife shapes the letters.
Adding a personal touch, the letters can be free-hand designed or made with a stencil. Attach each crafted letter to a 12 x 12 Styrofoam panel covered with scrapbook paper for a visually appealing look.
Despite their large size, the wall art is lightweight and can easily hang using Command velcro strips. Taking roughly an hour to create, this spring wall art serves as a wonderful project that brightens any space. diyshowoff
17. Quick and Easy DIY Styrofoam Letters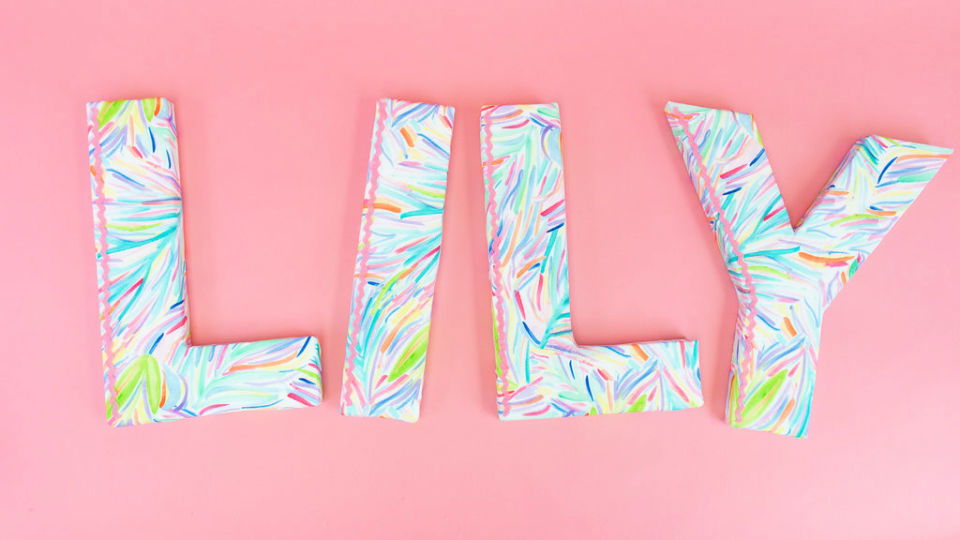 Freshen up your child's bedroom with DIY styrofoam letters, a unique and personalized decoration sure to add a touch of charm! You can design these letters with a fabric of your choosing, offering a wonderful opportunity for customization. The materials you'll need are easy to find: Styrofoam letters, fabric, E6000+ adhesive, scissors, and trim.
The procedure is straightforward, too. Not only does this project help enhance your child's room decor, but it also involves a fun crafting experience. The letters are excellent for personalizing spaces, adding a vibrant and creative feel to any room.
Remember, the main star of this project is the fabric – your choice can transform these letters into unique art pieces. So, get crafting and give your child's room a fresh, personalized update with these fun projects! craftboxgirls
18. Styrofoam Sailboat Craft for Kids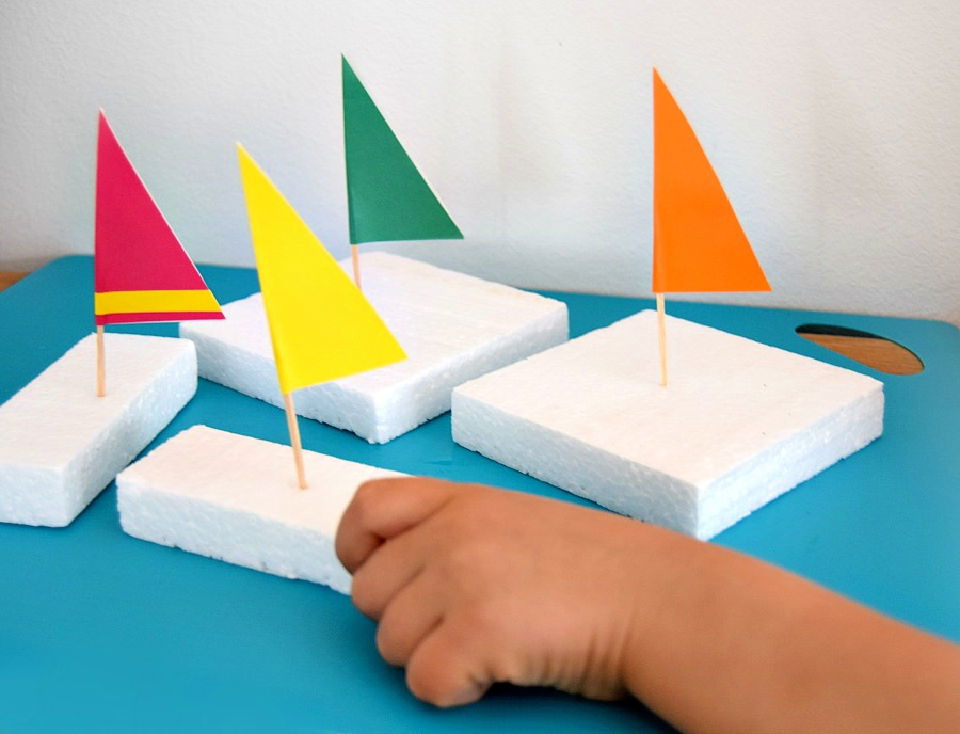 Looking to inspire creativity while keeping your kids entertained during the summer? Explore the simplicity and excitement of making a DIY styrofoam sailboat that provides a hands-on experience and extends into hours of water play fun.
This sailboat craft requires minimal supplies – styrofoam packaging, vinyl-coated color paper, toothpicks, and scissors. It's an excellent opportunity to upcycle packaging materials and involves kids in a project that enhances their fine motor skills.
Additionally, it's versatile enough for water play anywhere, from a giant bucket to your kitchen sink. With these self-made sailboats, your kids can enjoy delightful races and play, ensuring a summer filled with laughter and learning. applegreencottage
19. DIY Styrofoam Ball Baby Breath Flowers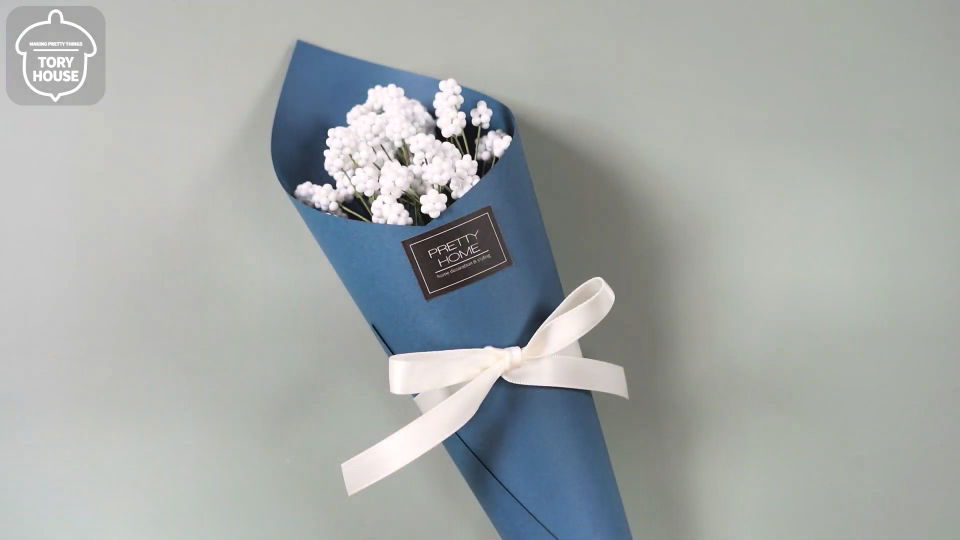 Boost your craft skills and add a touch of charm to your decor with these DIY styrofoam ball baby breath flowers. These delightful faux flowers, crafted from simple materials like Styrofoam balls and wires, offer an easy yet creative crafting solution.
The preparation and assembly process is straightforward, making this project suitable for craft enthusiasts at any level. The outcome of your creativity will be a bouquet of cute baby breath flowers, a stunning addition to any room or occasion.
Not only does this craft idea foster your artistic flair, but it also provides an economical alternative to store-bought decorative items. So, gather your materials and start crafting these easy and adorable Styrofoam ball baby breath flowers today!
20. Mini Water Fountain Waterfall Using Styrofoam and Cement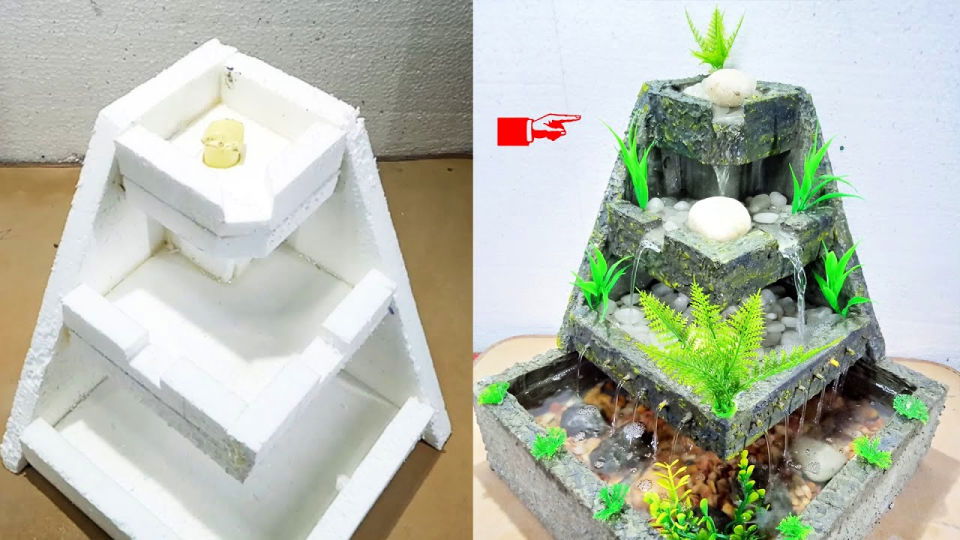 Reduce waste and delight in creating unique designs with Styrofoam crafts, the perfect DIY project for all ages. Get a stunning centerpiece for your room with this homemade Styrofoam and cement mini water fountain! This innovative and engaging DIY project demonstrates how you can transform white Styrofoam, cement, and water into a tabletop waterfall aquarium, enhancing your space's aesthetic and boosting air cooling.
The construction process is straightforward, resulting in an eye-catching feature for your home. It serves as a creative and unique decor piece and introduces a soothing, ambient waterfall sound, adding tranquility to your surroundings.
This DIY mini water fountain is perfect for those who appreciate the innovative decor and want to bring a touch of nature indoors. Make your miniature oasis right on your tabletop and enjoy the serene atmosphere it brings!
Conclusion: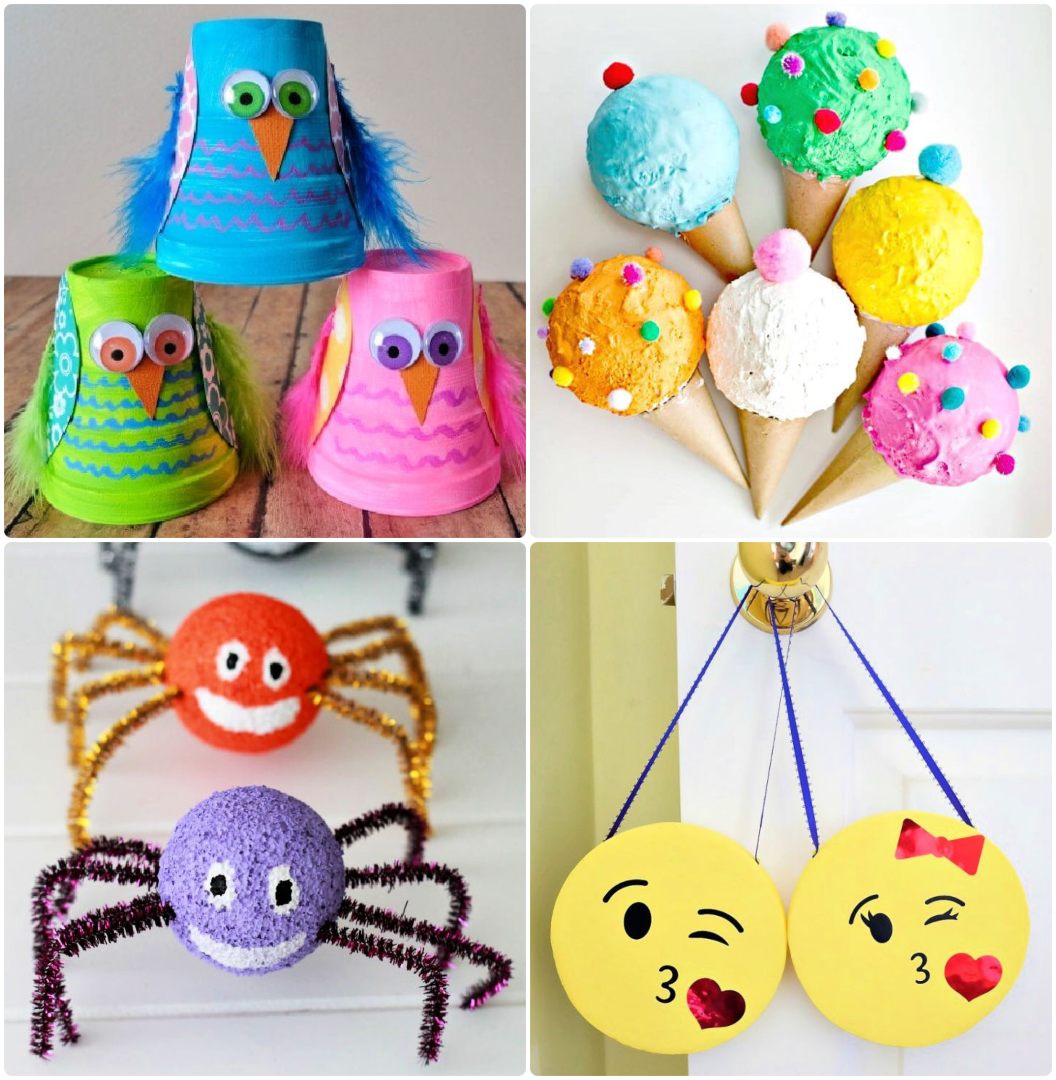 In conclusion, these styrofoam crafts offer a diverse range of creative projects suitable for all skill levels. From foam ball crafts like layers of the Earth models and hyacinth flowers, to inventive styrofoam art such as faux pallet wood deer heads and 3D love letter wall decor, there's no shortage of styrofoam crafts. Get inspired and try your hand at crafting with styrofoam balls, creating memorable pieces like adorable snowmen, lollipop turkeys, and sailboats. With 20 fun and engaging foam ball crafts, you're sure to find a unique project that sparks your creativity.