If you're looking for a fun and creative way to relax, consider trying macrame. Macrame is a form of textile knotting that can be used to create various items, including hammocks, wall hangings, and even chairs. Best of all, it's relatively easy to learn, and you can find everything you need to get started at your local craft store. To help you get started, we've compiled a list of 10 DIY macrame hammock patterns.
Summers are meant for outdoor fun, and many things contribute to outdoor fun. Hammock chairs are surely one of the things that make outdoor relaxing much more enjoyable and comfy. They are not only fun chairs but also super exciting with their style and shape to add to the decor too. Learn how to make a DIY macrame chair with these 10 free DIY macrame hammock patterns and step by step ideas to make yourself. Sheer fun it would be to sway on a comfy macrame hammock with a glass of cold drink in one hand and your favorite book in the other.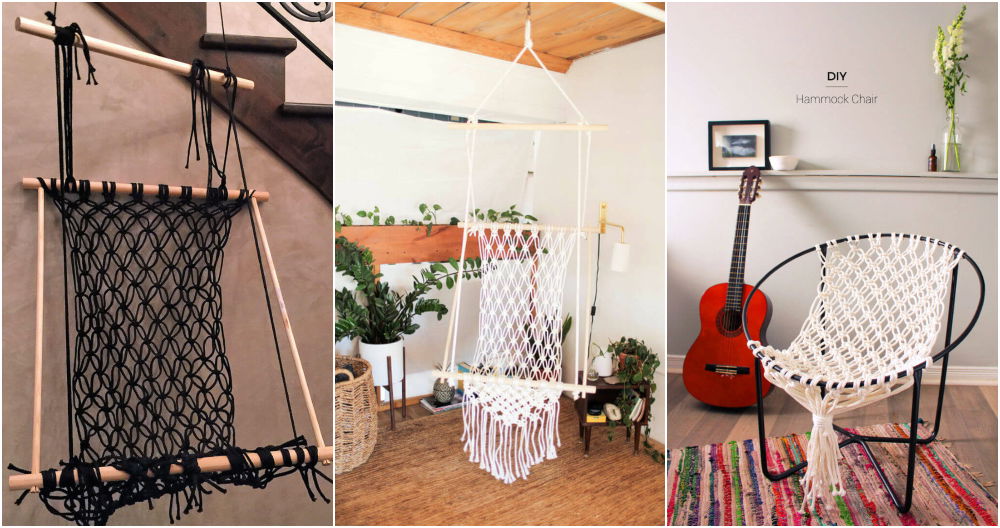 The hammock chairs are also perfectly suitable for indoor relaxing, not only for the outdoors and for the summer. They make a great relaxing spot in your living by the window and on your porch hanging on the ceiling. Also, adding a DIY hammock chair is surely a rocking idea if you want to spice up the kid's room fun and decor. Using two or three skeins of macrame cords, wooden dowels and the easy macrame knotting technique, you can easily build a macrame chair on your own at home. Pretty patterns for hammock chairs are shared below!
1. How to Make a Macrame Hammock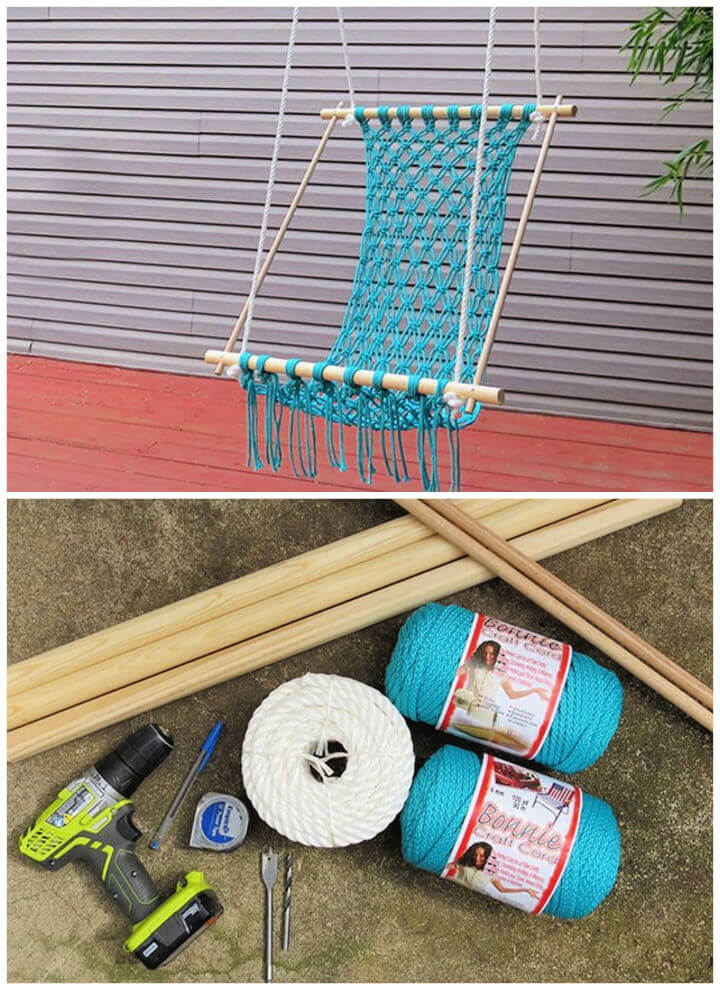 Your garden fun is undone without a lovely and fresh macrame hammock there. Now you can make yourself this gorgeous Hammock using the macrame technique with some thick cords and the wooden dowels. So enjoy in a stylish and fun way with this handmade macrame hammock chair. Details here hunker
2. Beautiful DIY Macrame Hammock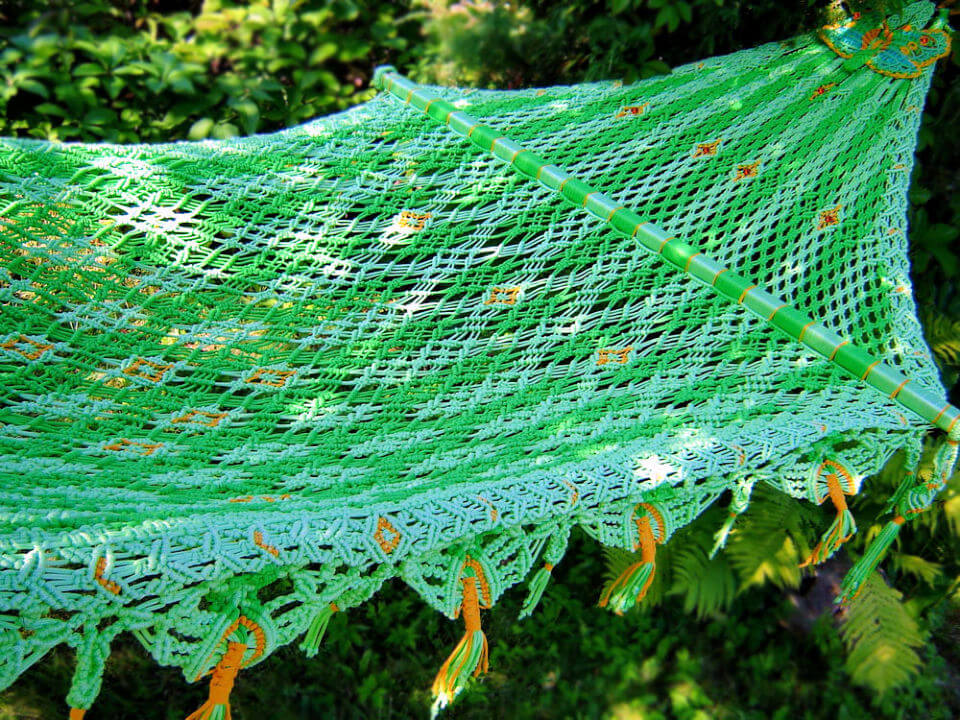 Either simply lying down under the sun or reading your favorite book is more fun when you are on a hammock. Now you can DIY this beautiful macrame hammock on your own with some necessary knotting skills and some tools. The Hammock has some gorgeous motifs in its designs which charm it up more. olgasmacrame
3. Hammock with Wood and Macrame Cord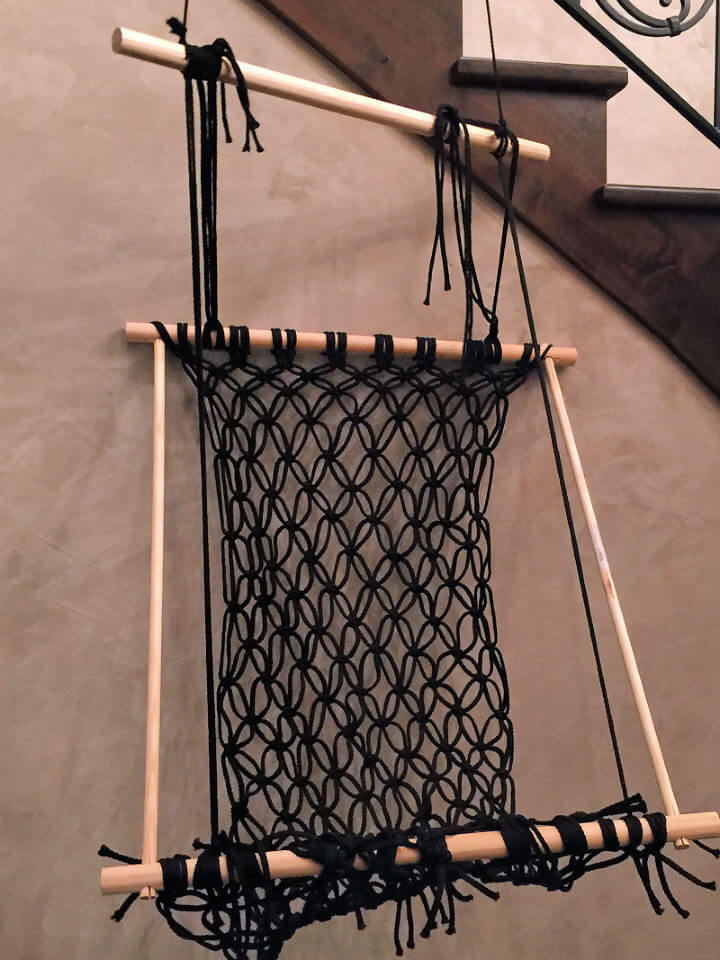 Make your outdoors more welcoming for the summers with this DIY hammock project. A hammock chair added in your outdoors is undoubtedly going to uplift your enjoyment and fun there. Using two wooden dowels and the macrame cord in black, you can feasibly build up this lovely Hammock in just a few hours. shylohbelnap
4. DIY Macrame Chair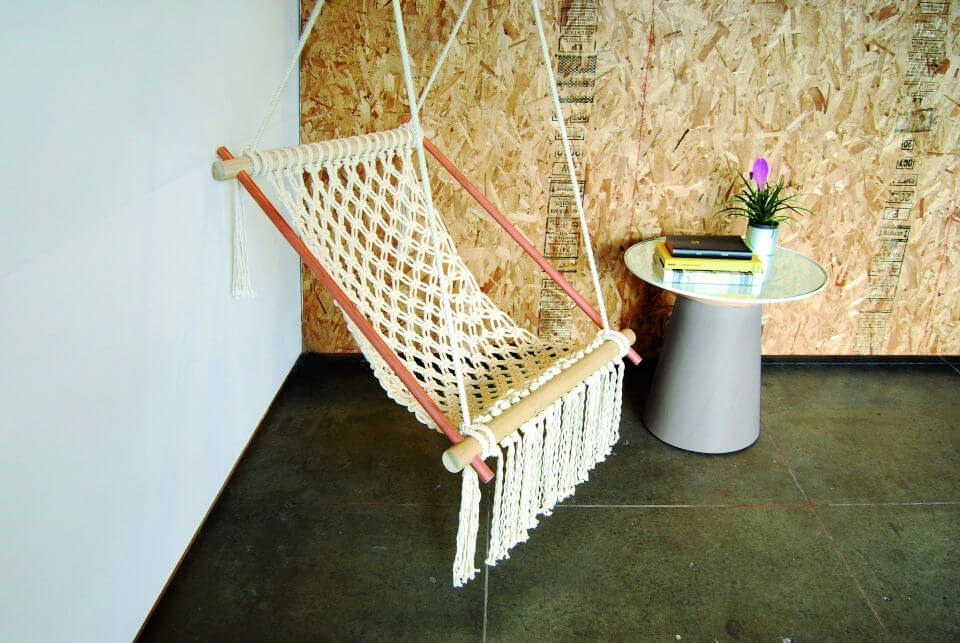 Not only for the outdoors but the macrame hammocks can be installed inside the house too. This lovely homemade indoor macrame hammock is perfect for enjoying the cool summer evenings on your porch. Or you can also use this idea to spice up the fun in your kid's room. Details here cutoutandkeep
5. DIY Hanging Macrame Chair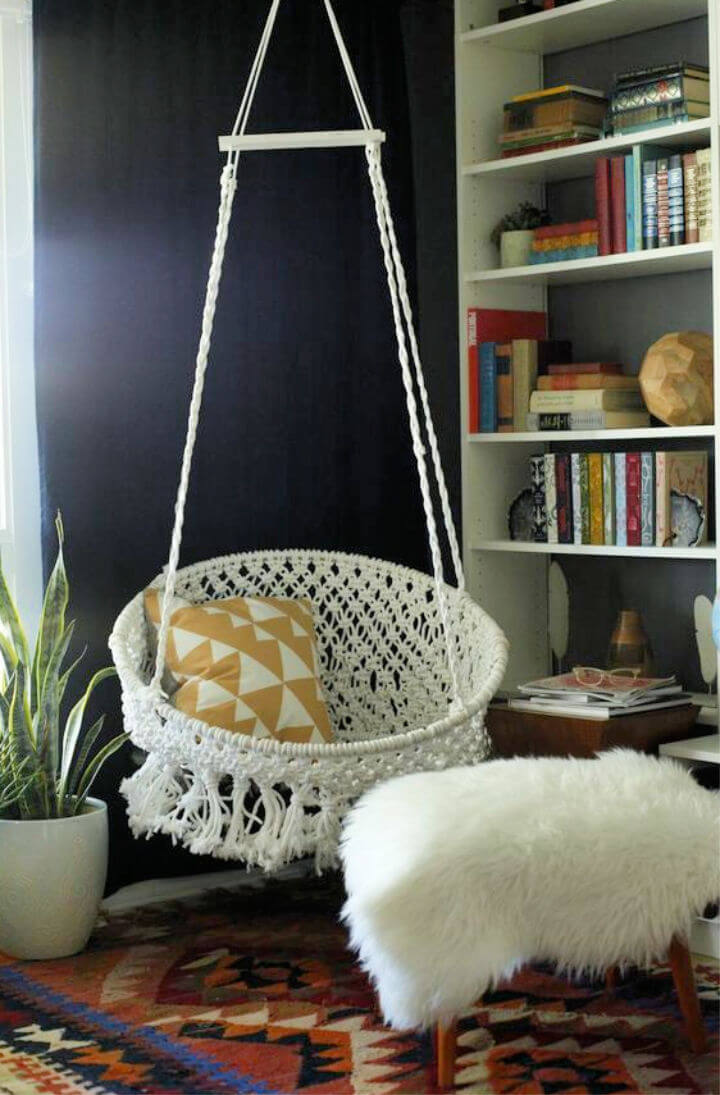 This gorgeous round DIY hanging macrame chair is an utter delight for all hammock lovers. The quirky and untraditional shape with the macrame's lovely pattern looks absolutely stunning. This DIY hanging macrame chair will surely be more exciting indoors and outdoors. Pattern details here classyclutter
6. DIY Macrame Hammock Chair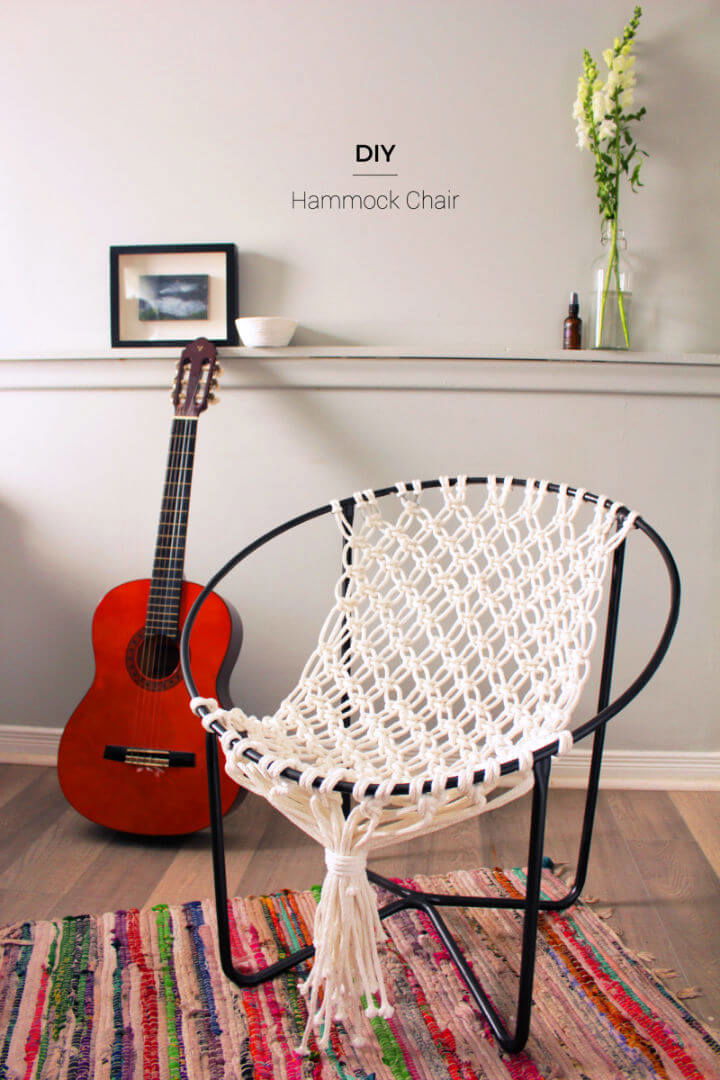 This beautiful piece of DIY hammock chair will also rock your summers and your summer home decor. The lovely hoop chair has been given the coverage of macrame cord using the macrame knotting technique, and your hammock chair is ready to relax all summer long. fishandbull
7. How to Make Hanging Macrame Chair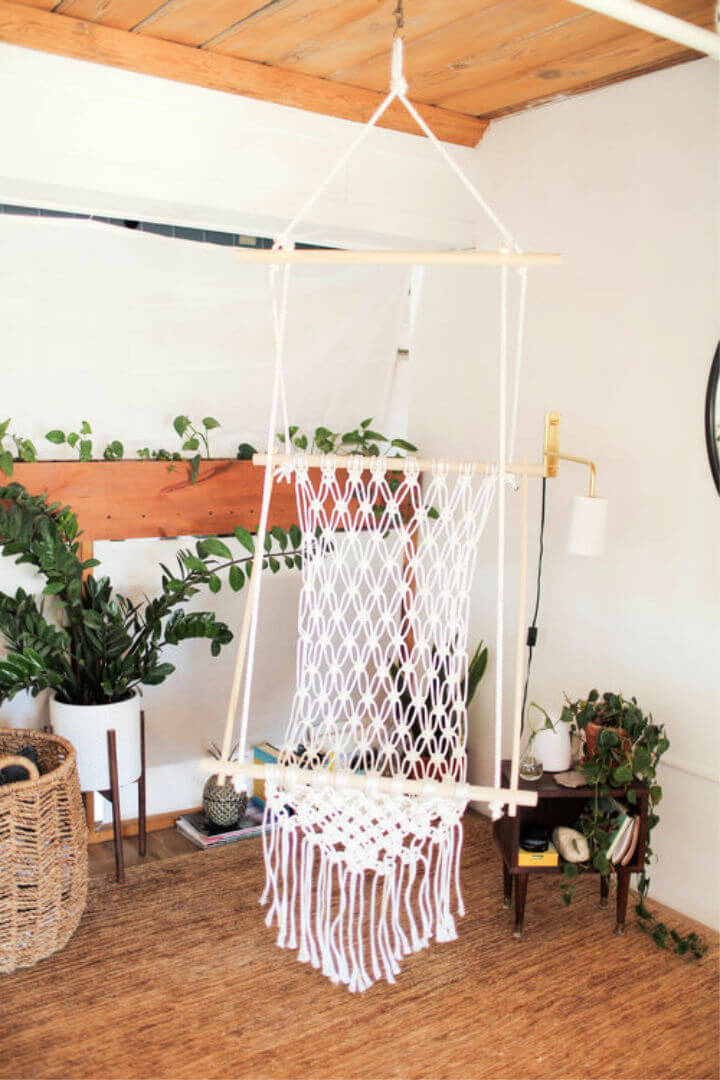 The avid readers have a reading corner in the house with their favorite chair and collection of books. The joy of reading books doubles when they sit on this macrame chair. You do not buy one as you can quickly build one at home using wooden dowels and macrame cords. thesorrygirls
8. DIY Macrame Hammock for Toys Storage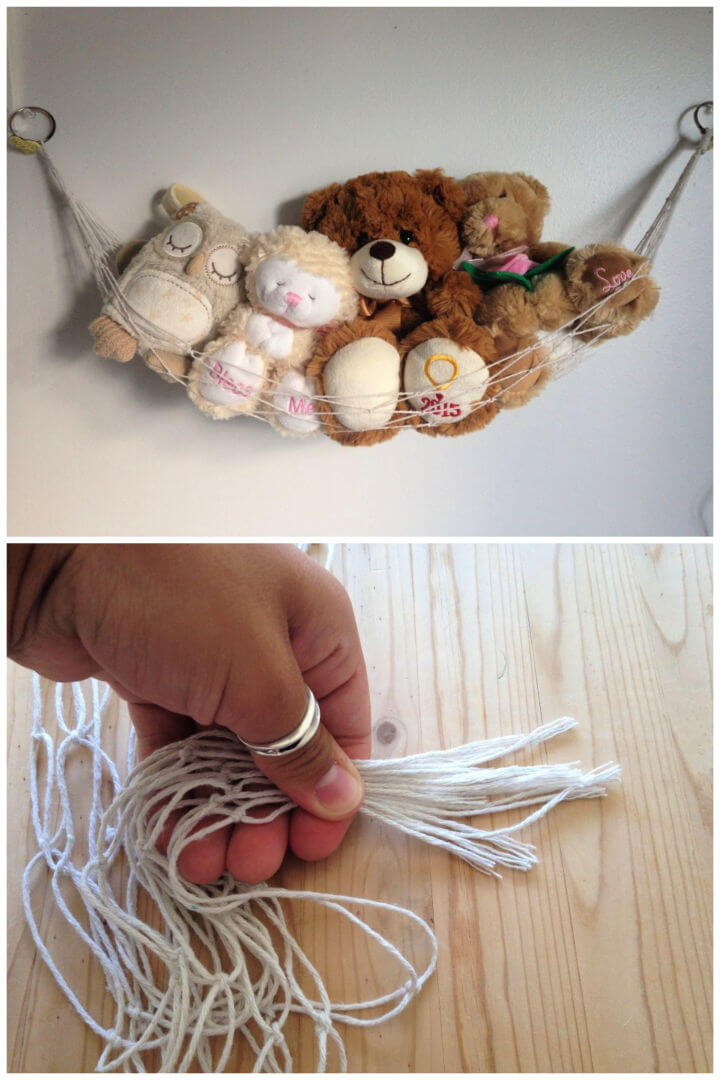 You are going to drool over this cute and adorable idea of macrame hammock for toy storage. Yes, the cute little Hammock on the walls looks cool, holding some cute stuffed toys on it. Not only organize this macrame hammock would add oodles of fun to the kid's room decor too. oureverydays
9. Hardwood Dowels Macrame Chair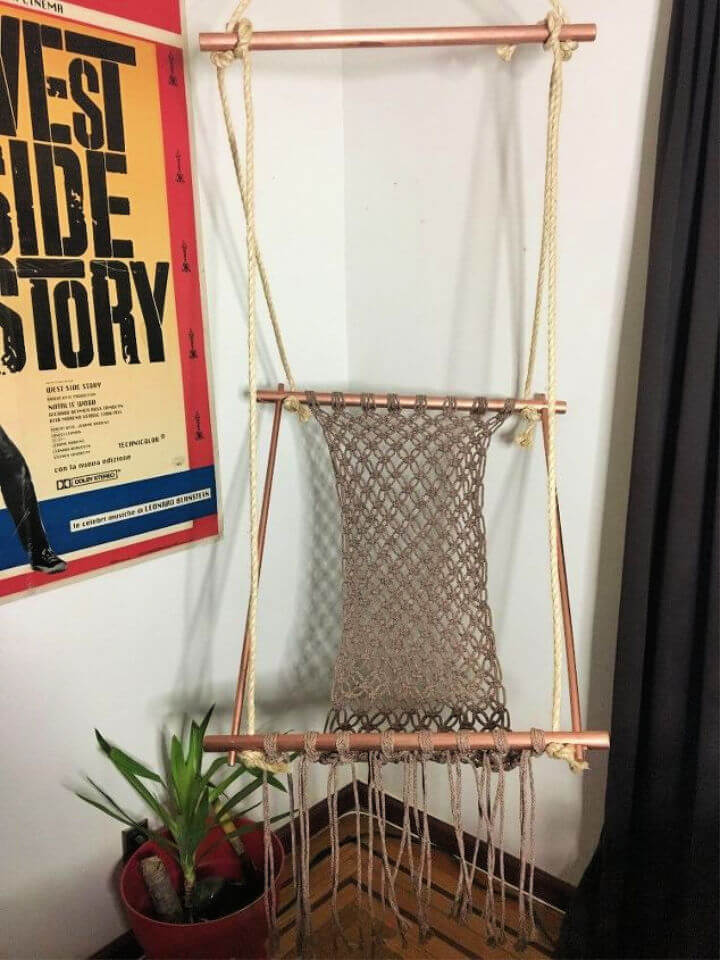 A hammock chair may cost you a fortune when bought from the market. But making one at home requires quite inexpensive and fewer things like dowels and macrame cords. The next thing to have to make this lovely macrame chair is the technique macrame cording with knots. Rest of the details here hometalk
10. Free Macrame Hammock Chair Pattern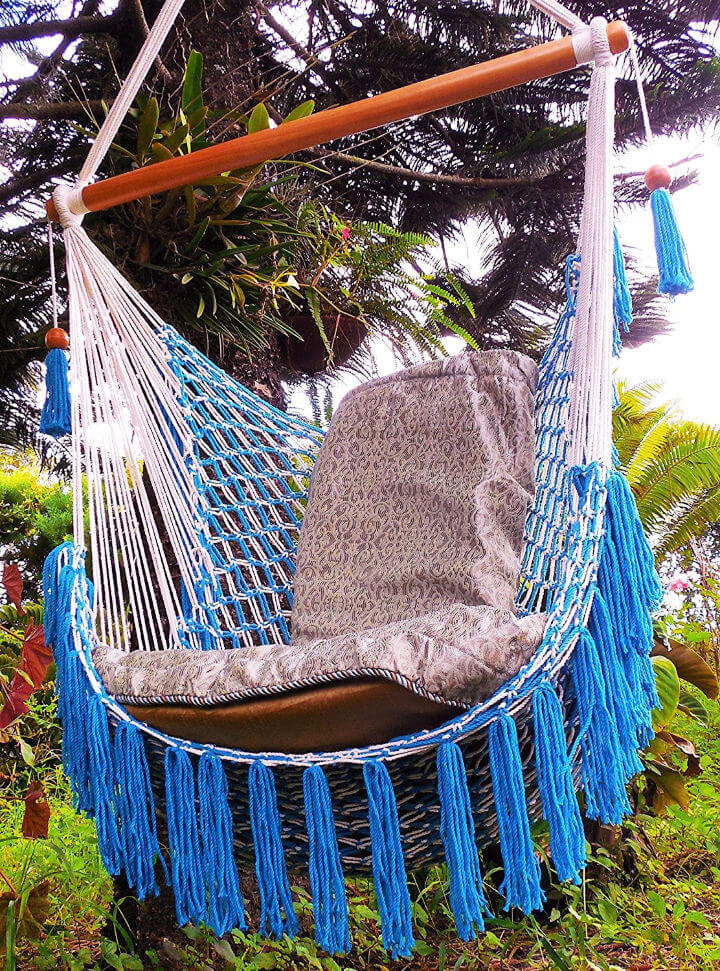 Your summers will be more relaxing when you can swing up on this DIY macrame hammock chair. The double-colored cord, the tassels, and the finely knotted pattern make this Hammock a pure desire for hammock lovers.
Related DIY Projects:
DIY Hammock Stand: Build your own hammock stand on any level ground with these simple DIY hammock stand plans. Find the perfect location for your relaxation station and start building today!
DIY Folding Adirondack Chair: Adirondack chairs are a classic American design that can be easily made in your backyard with these free folding Adirondack chair plans, learn how to build a cool chair.
DIY Bookshelf Chair: Plenty of bookshelf chair plans to choose from. From those with a back and armrests to those without. Check out these DIY bookshelf chair plans for Reading Books.
2×4 Adirondack Chair: Build an Adirondack chair with this simple 2×4 size that is easy to follow and can be completed on the weekend.
Free Adirondack Chair Plans: These free and easy to follow Adirondack chair plans will help you build a sturdy, comfortable, and attractive Adirondack chair in your backyard.
Pallet Chair: Don't want to pay for a chair? DIY it! This article contains pallet chair plans to help you create your own.
DIY Swing Ideas: Swing ideas and plans for kids, teens, adults – and the whole family! Find different DIY swing ideas you can easily do at home to upgrade your outdoor space. Perfect for summertime fun or a rainy day.
DIY Furniture: Discover the best and cheapest DIY furniture projects for your home. These DIY furniture ideas will have you creating a space that's truly yours.
Looking for cheap and easy diy outdoor furniture ideas? We've got you covered. Here are some of our favorite DIY outdoor furniture projects, including a garden bench, a tabletop, and more.
Conclusion:
If you're looking for a fun and easy project to keep you busy this summer, we have just the thing. Below, we've collected ten of our favorite free DIY macrame hammock patterns for you to try. These projects are perfect if you want to add new decor to your home or backyard or a new hammock for relaxing in the sun. And best of all, most of these free macrame patterns are beginner-friendly, so even if you've never tried macrame before, you can still create a beautiful piece that will envy your friends and neighbors. So what are you waiting for? Pick out your favorite pattern and get started today!