Adirondack chairs are perfect summertime companions to have a relaxing time out in your happy place. We have selected 5 best and quite interesting free DIY folding Adirondack chair plans for you to make and cherish your summers outside. The Adirondack chairs available in the market are not just quite expensive, but they are also less durable most of the time. To beat that uncertainty and work under budget, here are some pretty cool free Adirondack chair plans for you!
Our selected tutorials are so inspirational that you will surely prefer to go DIYing over traditional and pre-fabricated lawn chairs in the market. There are a number of durable and appealing wood options to choose from. Like cedar, oak, redwood or Philippines Mahogany. Almost all of these woods will not only look good on the outside but also are more durable! Usually readily available and the prices are quite budget-friendly too!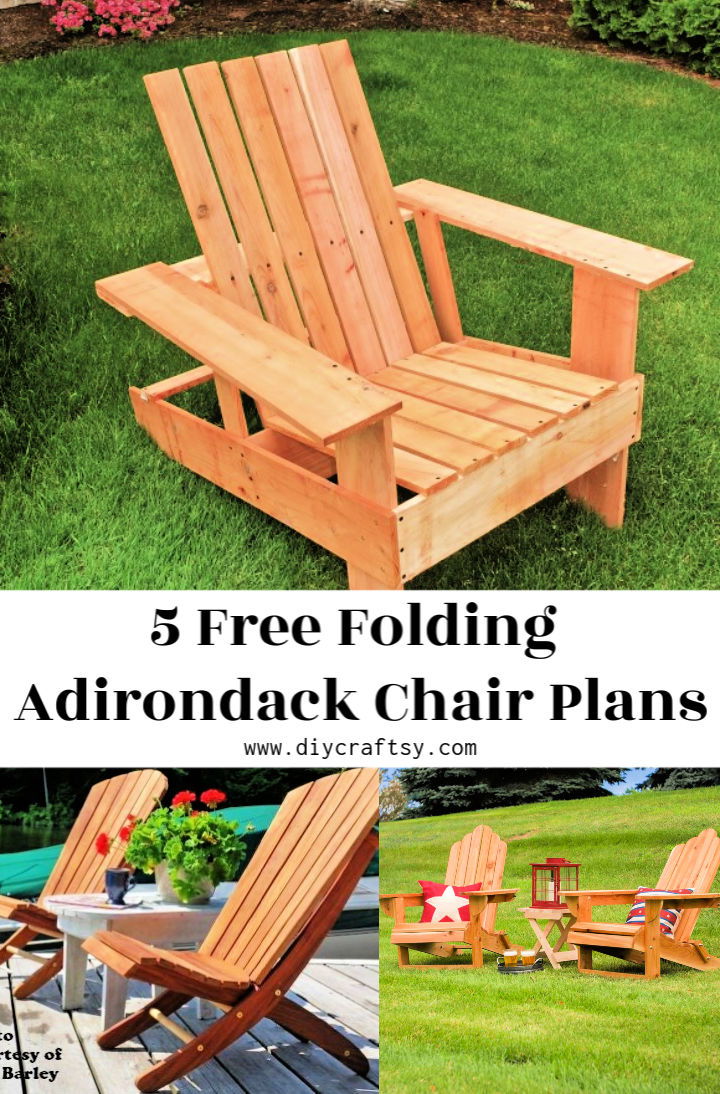 The amazing benefit of folding Adirondack chairs is that they are perfect storage material! You can fold these up and take them with you to even a family picnic day! Talk about cool and relaxing chairs around the pool, enter folding Adirondack chairs! Add up some comfy cushions or throw pillows on these and you are all set to have a happy me time in the summers. You can work around the measurements and the size of these Adirondack inspirations below as per your requirements. So, are you all set to treat yourself and your outdoor time with a piece of trendy and relaxing homemade furniture?
Also, try our Free plans to build the 2×4 Adirondack chair. These are free woodworking plans with pdf, video, and step by step instructions by expert woodworkers.
DIY Folding Adirondack Chairs: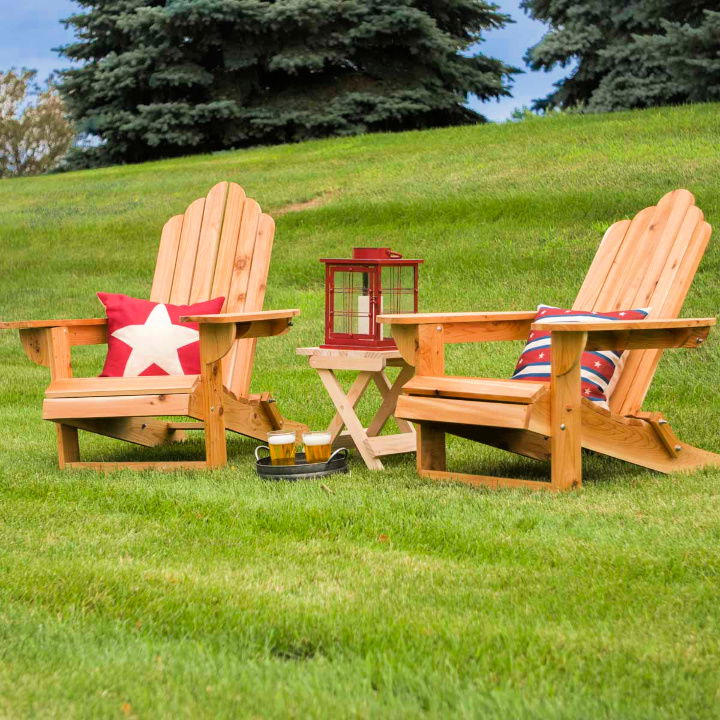 Make yourself a relaxing and folding version of Adirondack chairs to have a fun outdoor time at your happy place! You can make these chairs quite easily, and for outdoors you can have a number of wood options including redwood, white oak or mahogany. The tutorial suggests using cedar, as it is lightweight, readily available and priced moderately. familyhandyman
Folding Adirondack Chair for Your Garden: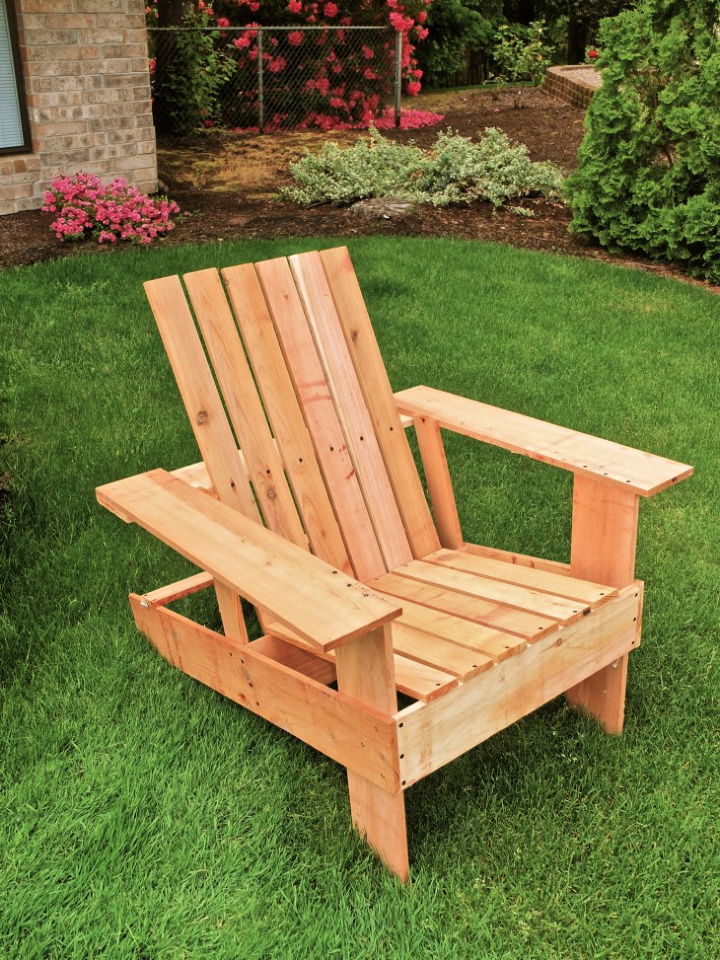 The folks at This Sorta Old life believe that nothing says summer like a lounging chair and we can't disagree! Imagine lounging out in the summer with an old book, a glass of lemonade and the cool summer breezy hours! The excellent quality Adirondack chairs in the market are pretty expensive. These ones here are made using cedar fence boards! thissortaoldlife
Folding Adirondack Beach Chair: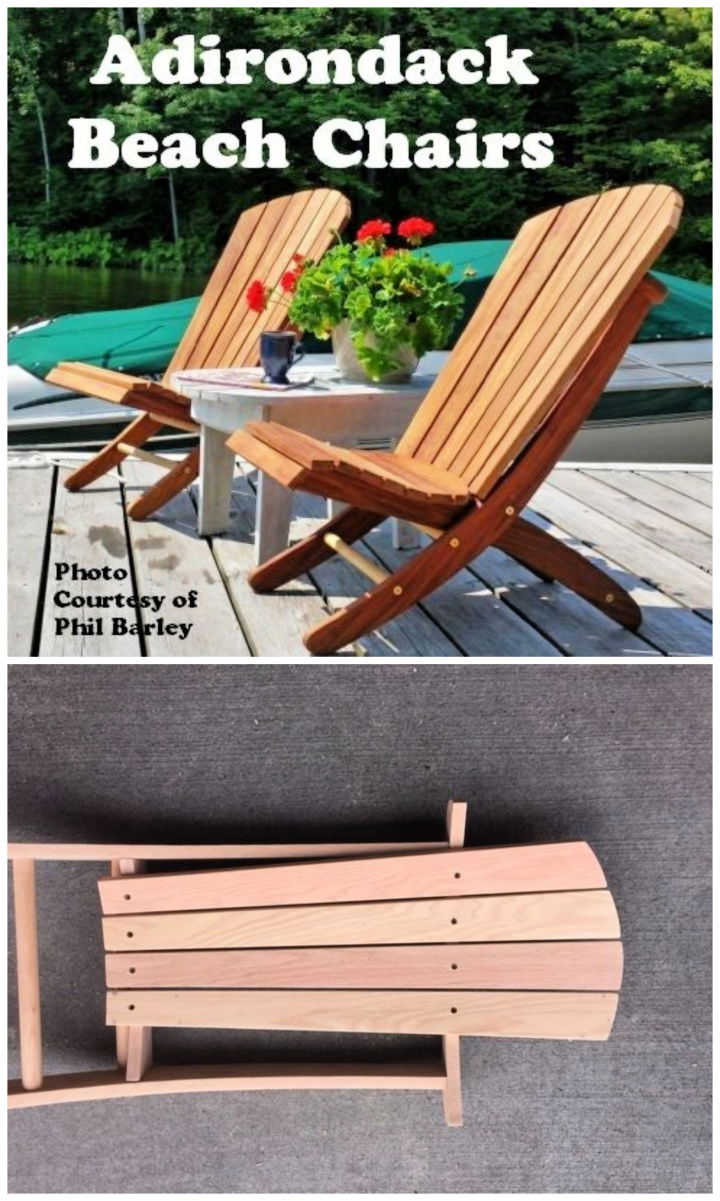 Check out these classic two-piece beach chairs in the classy Adirondack chairs style. Instructables has got a complete building plan with a free printable PDF template for you to pull off this DIY folding Adirondack chair project! The tutorial suggests using oak for durable and better results! The whole thing is explained in such detail that even a beginner can nail it. instructables
Folding Adirondack Chair: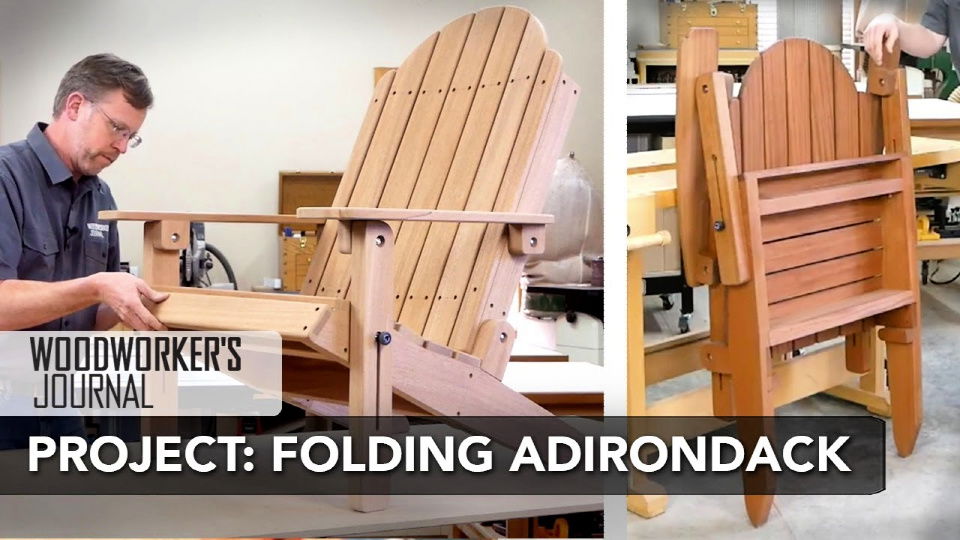 There are several plus points associated with having a folding Adirondack chair! One of them includes the fact that you can easily take your chair inside or outside when needed. Given the weather conditions especially, it is nice to choose for a DIY folding Adirondack chair. Also, you can take the chair with you to the pool or garden. youtube
Easy to Store Adirondack Chair: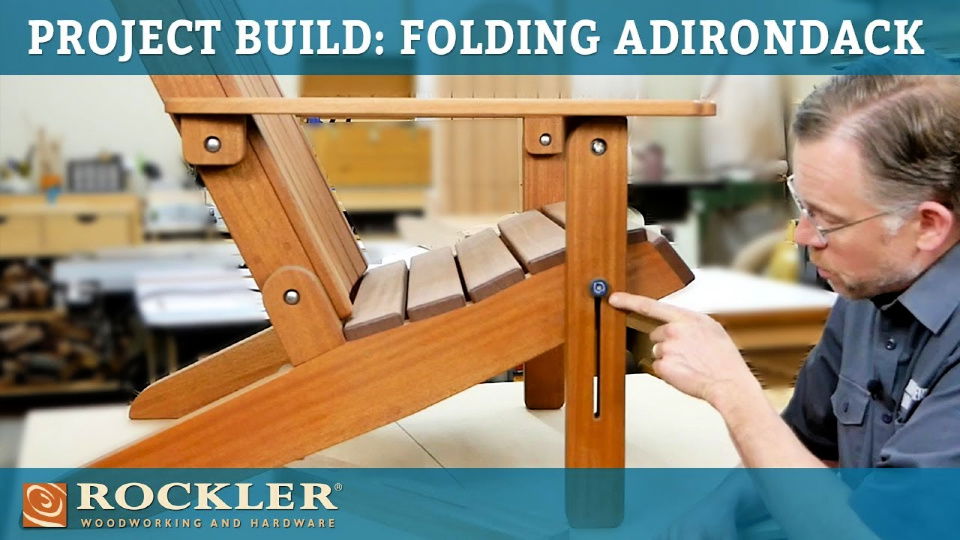 If you are the kind of person, who likes a clean storage idea. You can easily store this by just having to fold it and putting it in the shed. Or even if the whole family is off to a family picnic, easily put up your folded Adirondack chair in the back of your car and bring your comfort to the picnic. youtube