For the quilting beginner, applique patterns offer a great place to start! If you're looking for an enjoyable way to beautify your projects without managing complicated shapes or precise measurements, applique quilt patterns are perfect. With 15 free applique patterns for beginners available online, nearly any inventive design or pattern you'd like can be achieved. Not only will you get access to these inspiring ideas, but working with applique quilt patterns allows you to create unique and interesting fabric collages – allowing your own creativity and ideas to shine through!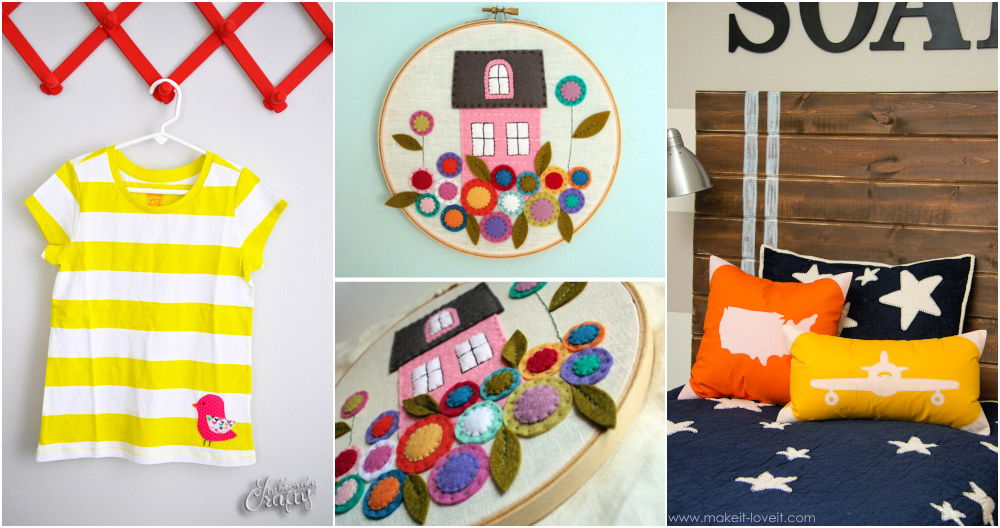 15 Free Applique Patterns for Beginners
Do you love making personalized gifts for friends and family? Then you will surely know the importance of appliques, which can help give an instant personal touch to a normal fabric item. Make the best sew-on fabric appliques at home with these applique patterns for beginners sharing tips and tricks to make an applique like a pro.
The sky is the limit for choices. You can make an applique of anything that comes to your mind. Looking at the readymade samples can make you learn more. So don't hesitate to browse this compilation of 15 free applique patterns for beginners only shared to inspire. Personalize your fabric items and accessories with these applique patterns.
1. Free Black Cat Applique Pattern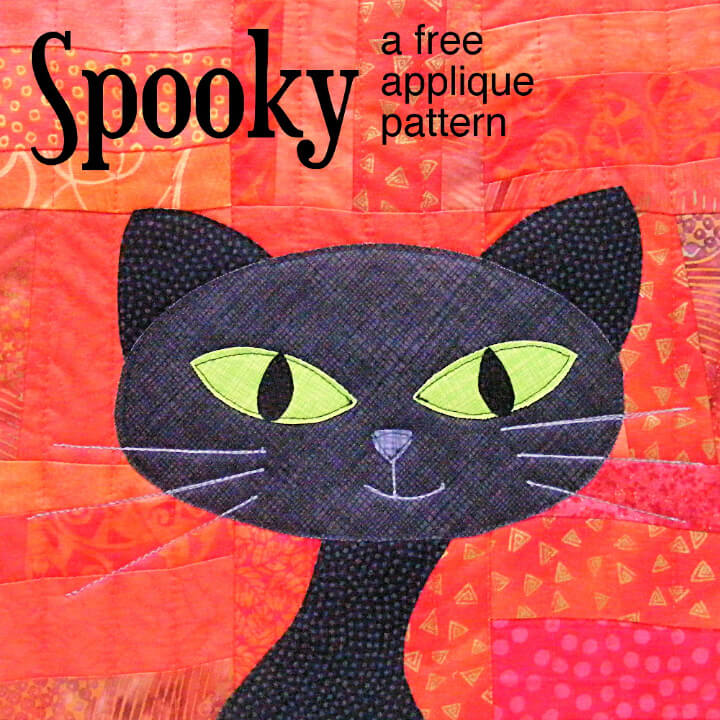 Looking for a spooky applique to sew on your Halloween costumes and other fabric items? Then make this spooky black cat applique! Download the template, trace the cat applique parts on a fusible adhesive! Cut out the pieces and then adhere to your fabric! Lines will be visible through to trace and paint on fabric! shinyhappyworld
2. Moose Fusible Applique – Free Pattern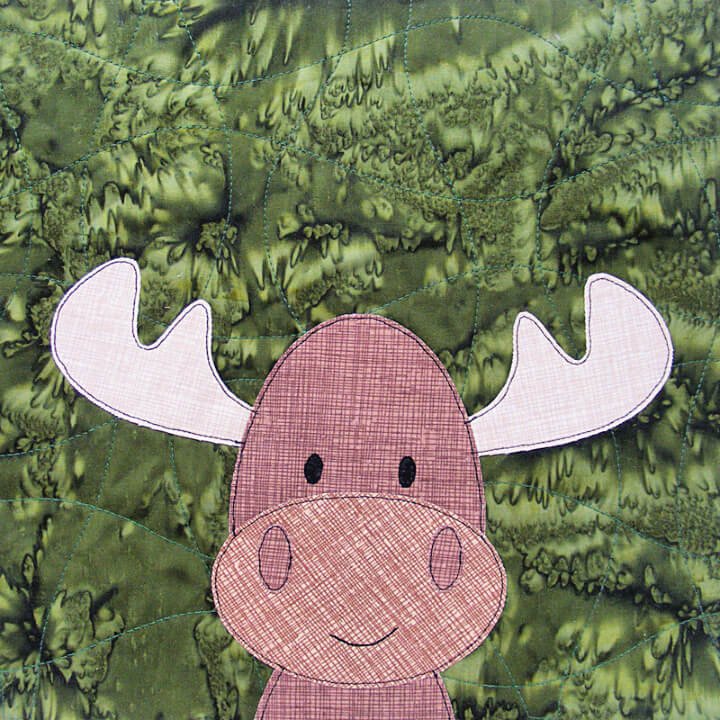 Create an excellent looking applique of anything at home that is in your imagination. A moose fusible applique to build in the same way. Download a template and trace the pattern pieces on the fusible sheet. Paste your finally cut out pieces on to the fabric, face features can be seen through the fabric to trace and paint. sewmamasew
3. DIY Hand Appliqued Petal Bag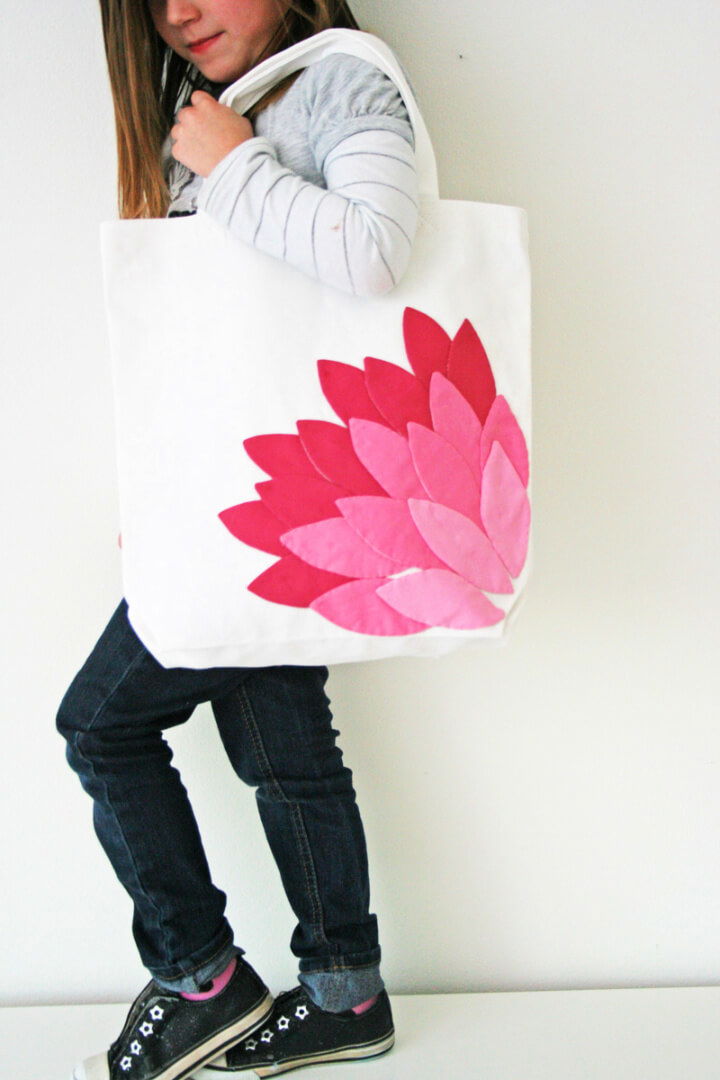 Revitalize your handbags with handmade appliques. Trace and cut out the fabric petals, sew them on your old bag as a handsome decoration. It will new decorative dimensions to your handbags, an instant and lasting longer applique to make at home.
4. Free Alphabet Applique Pattern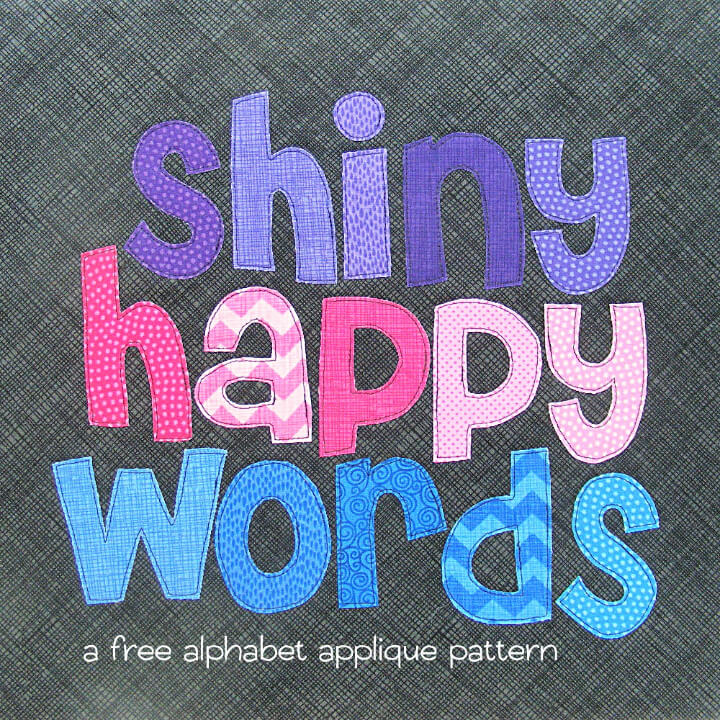 Personalize your accessories with handmade letter appliques. Sew them on your favorite fabric items for a personal statement and also for adding a cool letter monogram. Tracing and cutting out the fabric letters will be super easy. Use a template, fusible adhesive, and scrap fabric to make these free alphabet appliques. shinyhappyworld
5. Free Pumpkin Silhouette Applique Pattern
Maybe your considering adding pumpkins to your Halloween and fall dresses. The best way to do so is to make the pumpkin appliques, can easily be sewn on any of your fabric items, even in denim jeans. Download the pumpkin applique file, use it to trace pumpkin on a fusible sheet. Cut the design out and layer with fabric. How-to guides here swoodsonsays
6. Simple Reindeer Pajamas Applique Pattern
Give a personal touch to kids' dresses using reindeer appliques, look at the given pajamas looking adorable with the dramatic reindeer appliques. Grab a reindeer pattern template, use it trace the applique pieces on fabric. Cut the pieces out and next sew on the targeted fabric items. Visual guides here sewsimplehome
7. DIY Ruffled Feathers Owl Applique
The owls are one of the most popular appliques around the globe. With their big cute eyes, they will create a dramatic statement to any of your items. Adorn your white towels with colorful owl appliques, which can quickly be made. Get the pattern template, HeadnBond lite paper with fusible back paper. Instructions here sewcanshe
8. Free Buzz the Bird Applique Pattern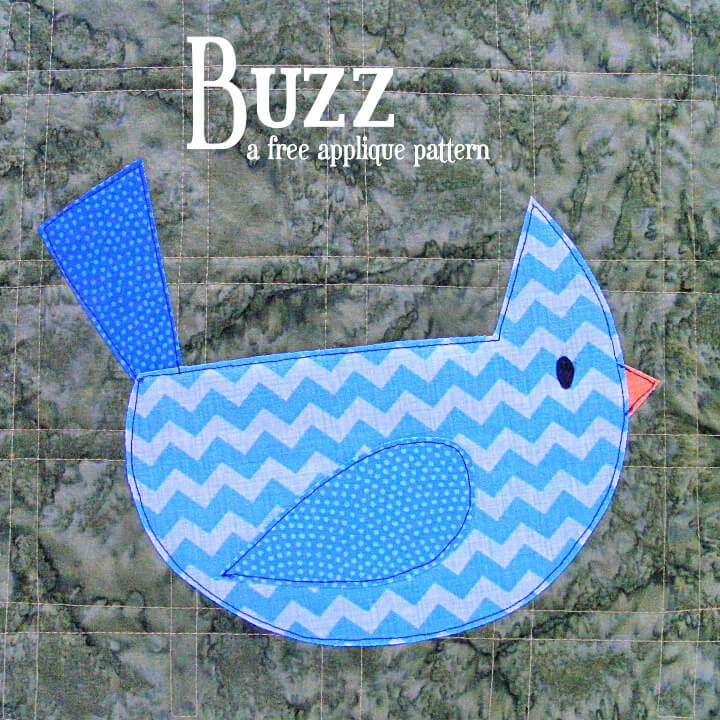 Show you love for your favorite birds by sewing their appliques on your favorite fabric items. Bring a cute decor statement to any fabric item using this buzz the bird applique. It is quite easy to make using a pattern template, fusible adhesive, and fabric of choice. It involves cutting each part separately. shinyhappyworld
9. Free Little Pink House Applique Pattern
One of the cutest wall art signs to make at home using colorful felt, linen fabric, and an embroidery hoop. Download the Wool Hoop Template, which will help in cutting the pieces out nicely and then to stitch them on the hooped fabric. The best home wall art to make with appliques. Details here sewmamasew
10. Butter-flutter-fly Applique Pattern
If you have learned to make gorgeous appliques using templates, then bring spring decor vibes to your favorite cloth items using this butterfly applique. The butter-flutter-fly applique is super easy to make and sew on. Opt for this applique for a glam touch of cuteness. Details here sewcanshe
11. Easy Applique for Shirt – Free Pattern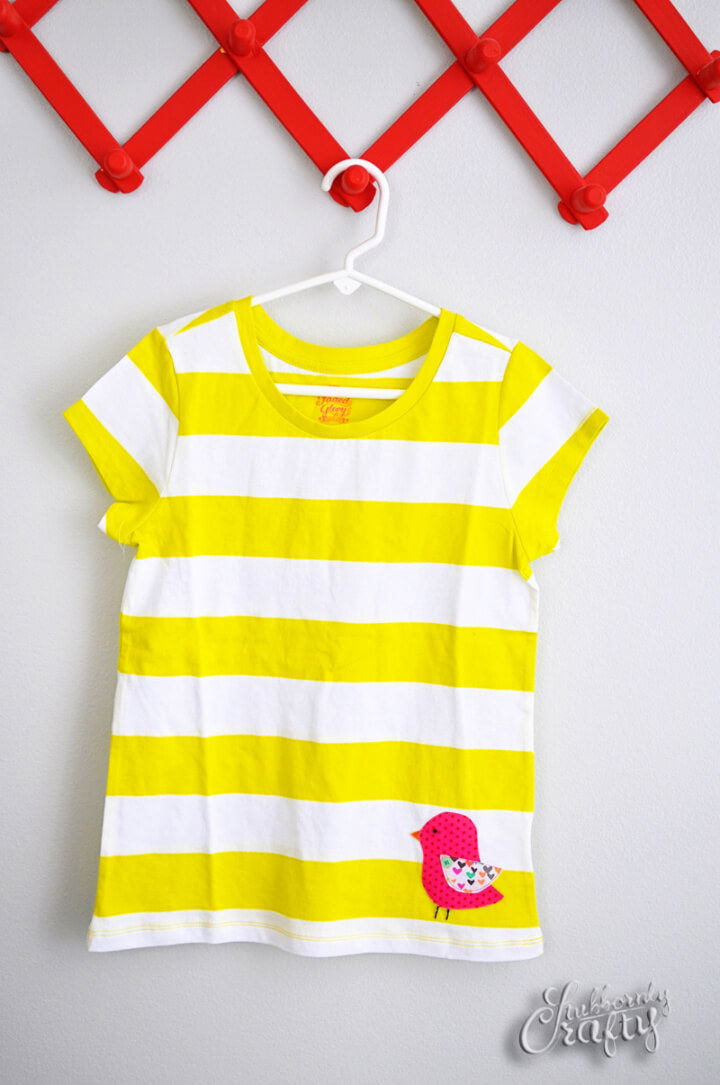 Update your old t-shirts too so that you can wear them again for bigger fashion statements. This project involves tracing the bird applique parts on the Wonder Under paper that you can layer with fabric to cut the exact applique pieces. Adorn any of your t-shirt with this little bird applique. How-to guides here swhettybettie
12. Mario & Luigi Applique Pattern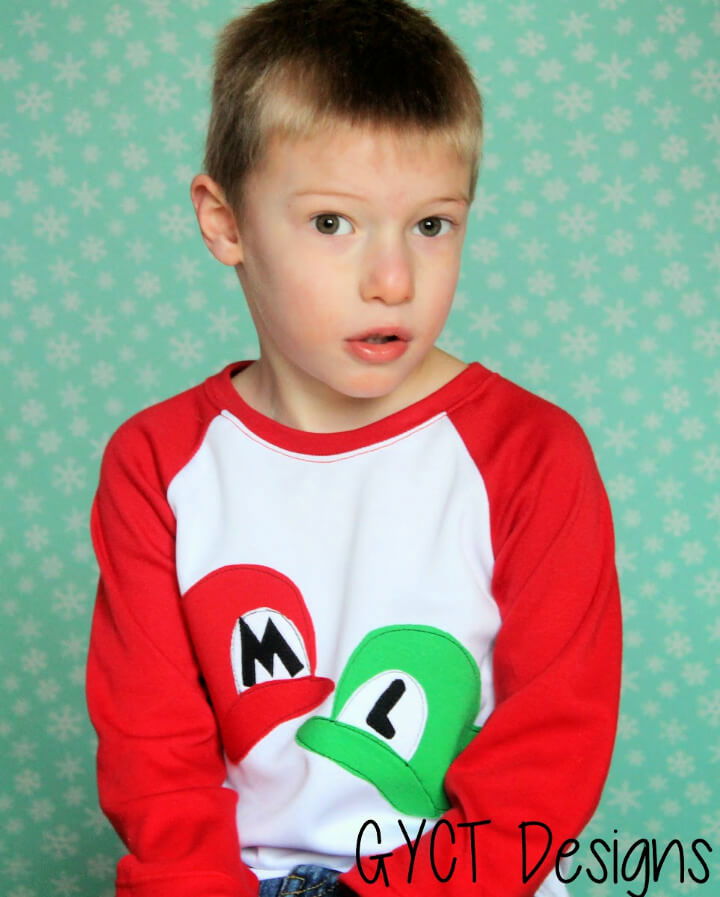 Make also cool gaming appliques to sew on the kids' clothing stuff. The Mario and Luigi template pattern that all kids will love to get appliqued on their t-shirts. Time to give a touch of elegance to your kids' t-shirts using the best gaming appliques they are interested in. sewsimplehome
13. Appliqued Plane & USA Map Pillow Covers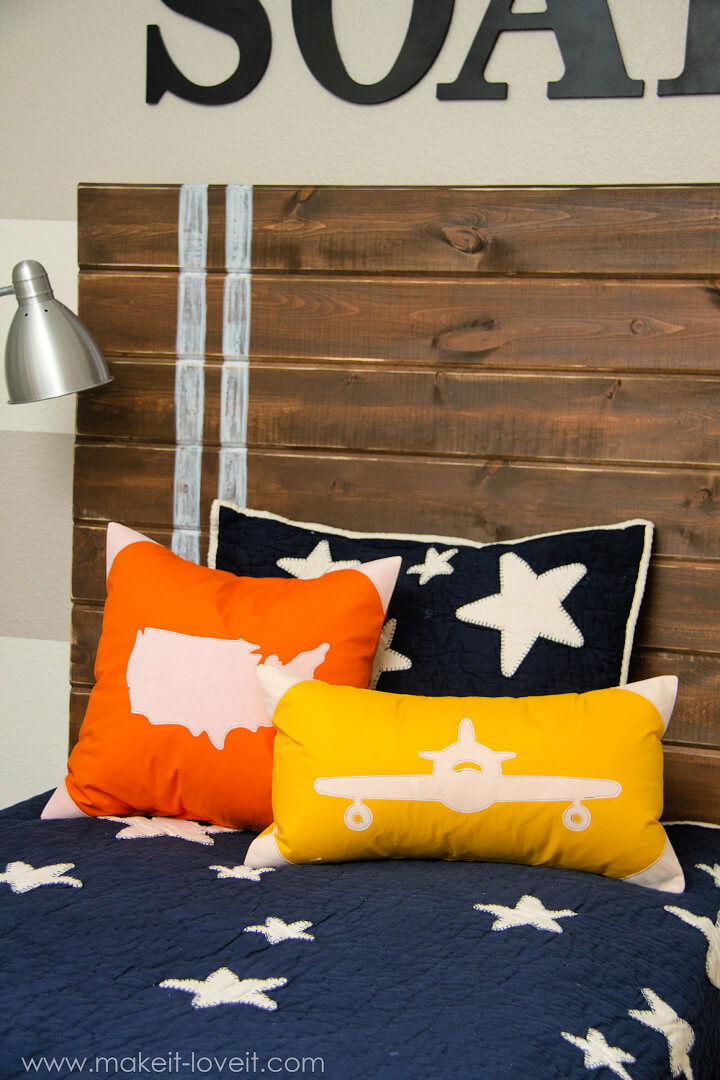 It involves the same method to build most of these appliques. Satisfy your love for a traveling theme in your bedroom using these appliqued planes and USA map pillow cover. Go with any of your favorite traveling appliques to help get the pillow decorated on a traveling theme. makeit loveit
14. Make Applique to Personalize a Onesie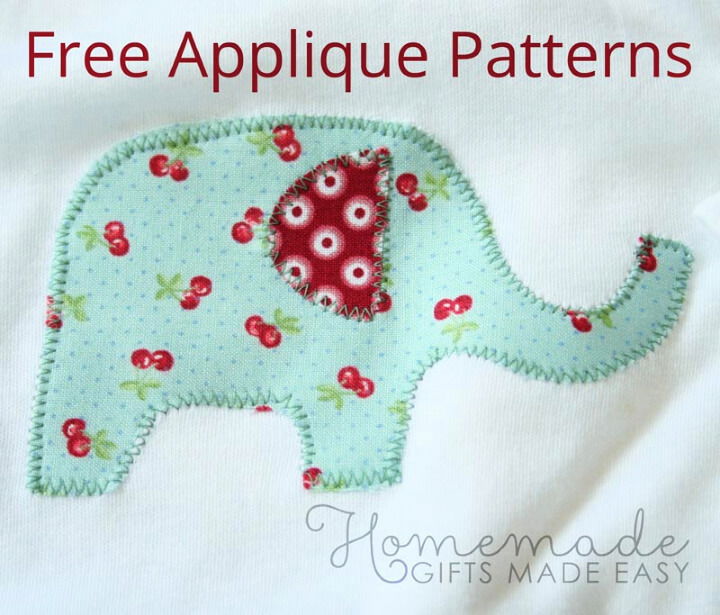 Looking for some onesies to gift to a mother-to-be? Then make unique onesies using handmade appliques. Sew the appliques on a normal onesie for added visual and details. This is going to be the best way too to bring a personal touch to your favorite onesie. This is here a circus elephant appliques, will be cute like your baby. homemade gifts
15. Free Little Matryoshka Applique Pattern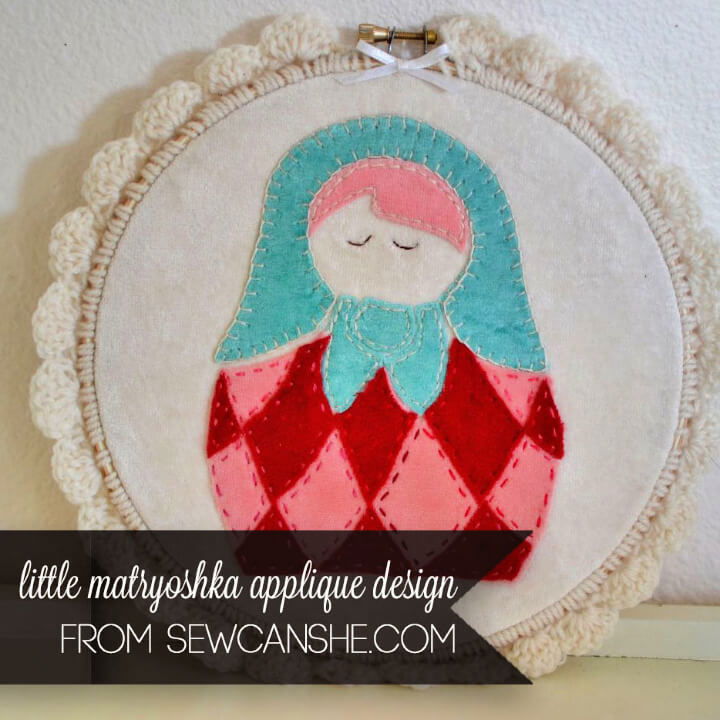 Adorn your interior home walls with a gorgeous homemade wall art sign, the matryoshka applique pattern to make quickly. Use felt- embroidery hoop, yarn of choice, felt, and embroidery needle-thread to do this gorgeous applique pattern project. A wall art idea using an applique. Details here sewcanshe
16. How to Make Wild Poppy Applique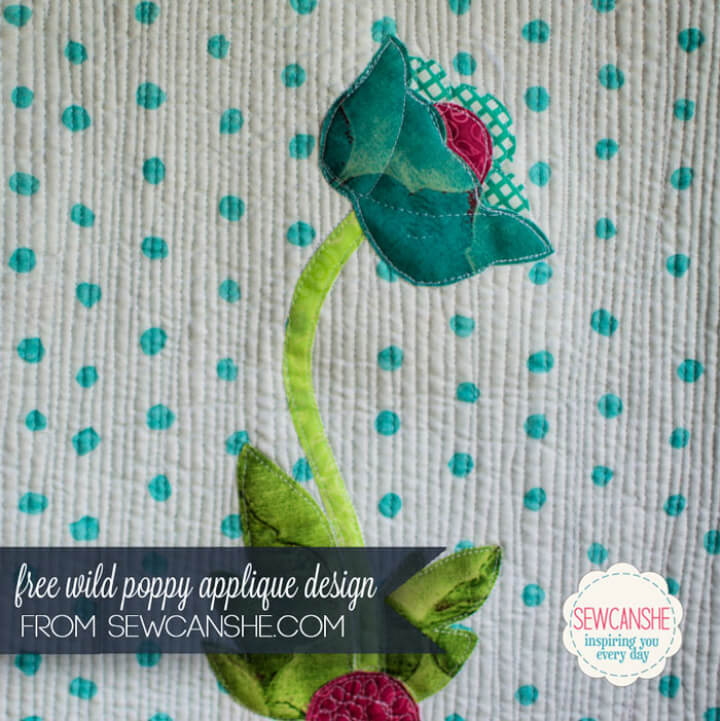 Flower appliques are all the rage; they bring tons of cuteness to any fabric item and will be a way to give a floral touch of elegance to any of your favorite fabric items. Things will get easier if you use a design template to cut the wild poppy applique pieces. Next, sew them on the fabric as a permanent 3D print. sewcanshe
Related DIY Projects and Ideas
Babies Pants Pattern: Sewing baby pants pattern is a very popular task for many moms. These free baby pants patterns will help you to sew some cute and comfy babies pants.
Teddy Bear Patterns: Teddy bears make wonderful gifts for friends, family, and kids. These sweet free teddy bear sewing patterns are quick to sew and a great way to use up scraps of fabric!
DIY Baby Blankets: From beginner to advanced, learn how to make and sew your own baby blankets. Here you'll find easy and free baby blanket patterns that are perfect for beginners.
Baby Bib Patterns: With help of these free baby bib patterns you can easily make a baby bib to protect your baby from drool and food.
Doll Sewing Patterns: Whether you're looking for a simple dress, a layered skirt, or a fully-fledged fashion doll, these free doll sewing patterns will help you make the perfect dolls at home.
Barbie Clothes Patterns: Sewing a Barbie dress is an easy sewing project for beginners. These free Barbie clothes patterns are simple to sew and perfect for beginner sewists.
Conclusion:
If you're looking for a fun and easy way to add some personality to your quilts, applique patterns might be just what you need. We've collected 15 of our favorite free applique patterns for beginners, so you can easily get started on your next project. Whether you're new to quilting or just starting with applique, we know you'll find the perfect pattern in this roundup. So what are you waiting for? Start browsing these beautiful applique patterns and get inspired!