Belts are a cool style statement. They bring a touch of glamour more to slimmer waists of style-loving girls. There are so many different designs of belts are available online, having so many different choices for buckles, materials, and accents, finding them too expensive to buy? Then jump into this compilation of 10 free DIY macrame belt patterns that are all handcrafted ones. These are the best macrame belt patterns, with step by step instructions. Learn how to make a belt with just a few knots!
Using the simple macrame or hemp cord, crochet a variety of macrame belts with cool and decorative buckles. Next, they may also come with nice closures and tails and even with tassel straps for added visual details. These macrame belt patterns will keep you creatively busy practicing your macrame art knots while getting these cool belts as outputs.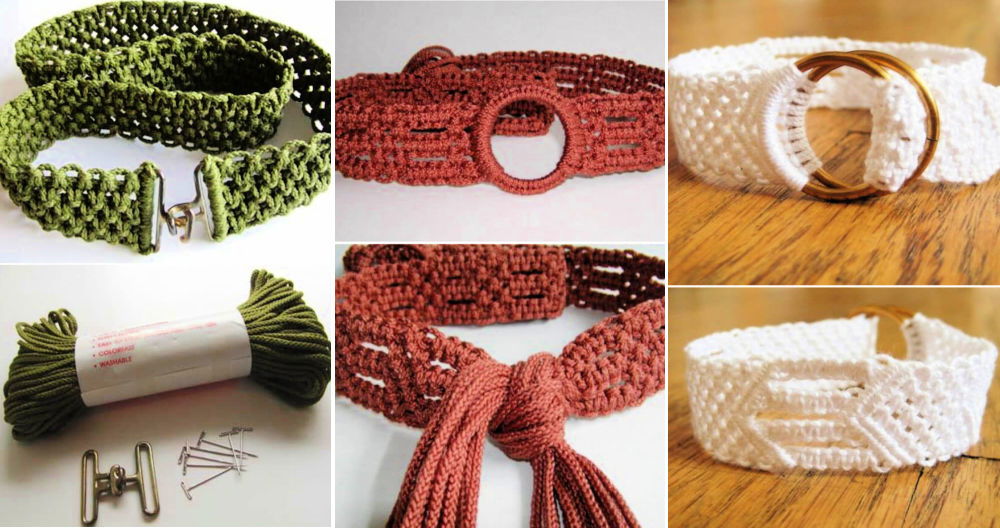 Go with reverse lark's head, square knots, and double square knots to weave together macrame cord strands for a brilliant design texture. Try out also the half hitch double half-hitches to come up with fantastic design details on targeted macrame belts. Simple tie the macrame cord strands to the bottom side of a ring, next to wear them together, creating a gorgeous design texture.
The list will also open hacks about how to personalize your completed macrame belts, which can also be added as cool camera straps. Open up a complete list of these easy macrame belt patterns and do what inspires you the most.
1. Easy DIY Macrame Belt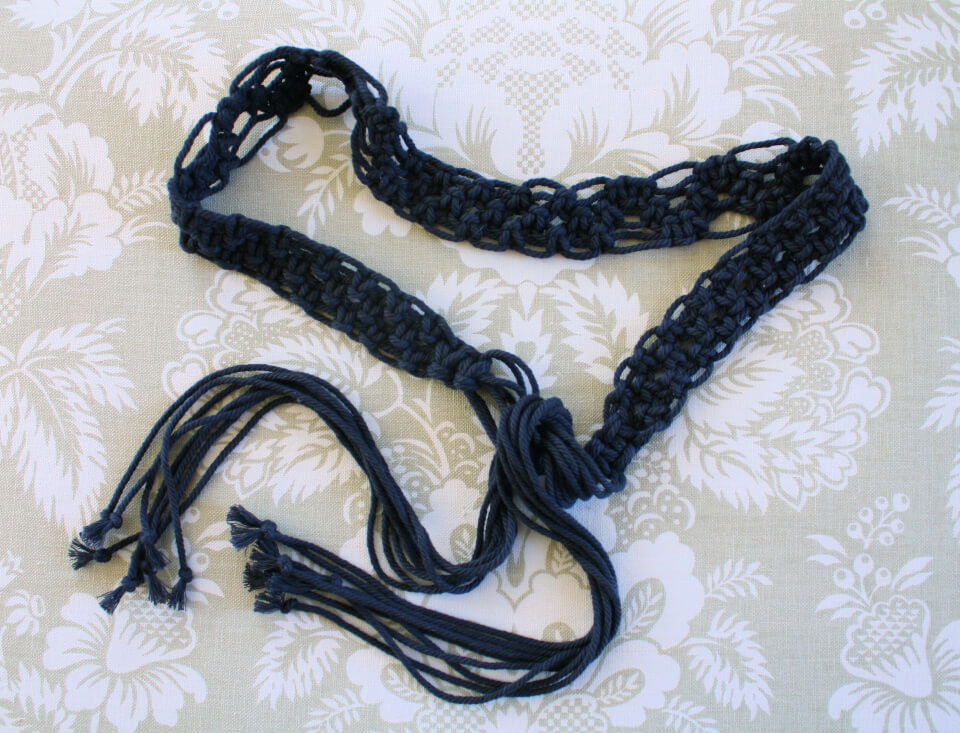 Do amazing projects with the art of knotting! Craft this intricate macrame belt by giving a double square knot to your 3 mm cotton macrame cord! Use clipboard and masking tape to get the macrame cord lengths straight for knotting, complete the project by working in simple square knots! Tutorial here myfrenchtwist
2. Two Ring Closure Macrame Belt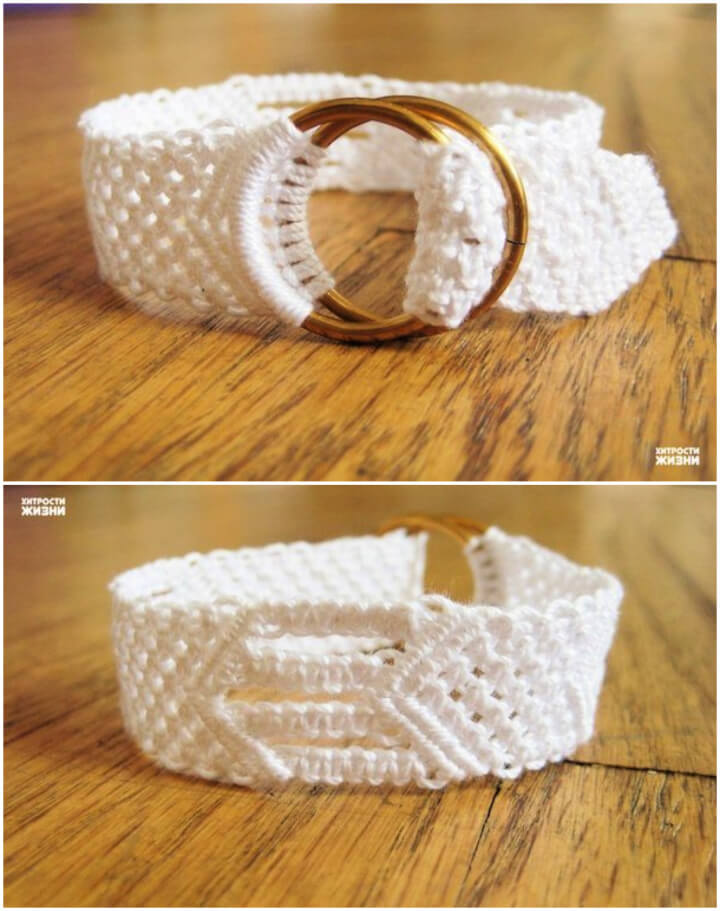 Crochet yarn with the hands by giving smart knots getting the perfect decorative textiles! An interesting sample is this two ring closure macrame belt! Tying the yarn onto the bottom side of the ring through a simple knot will be the smart step to begin the project with! Complete details here fabartdiy
3. How to Make a Macrame Belt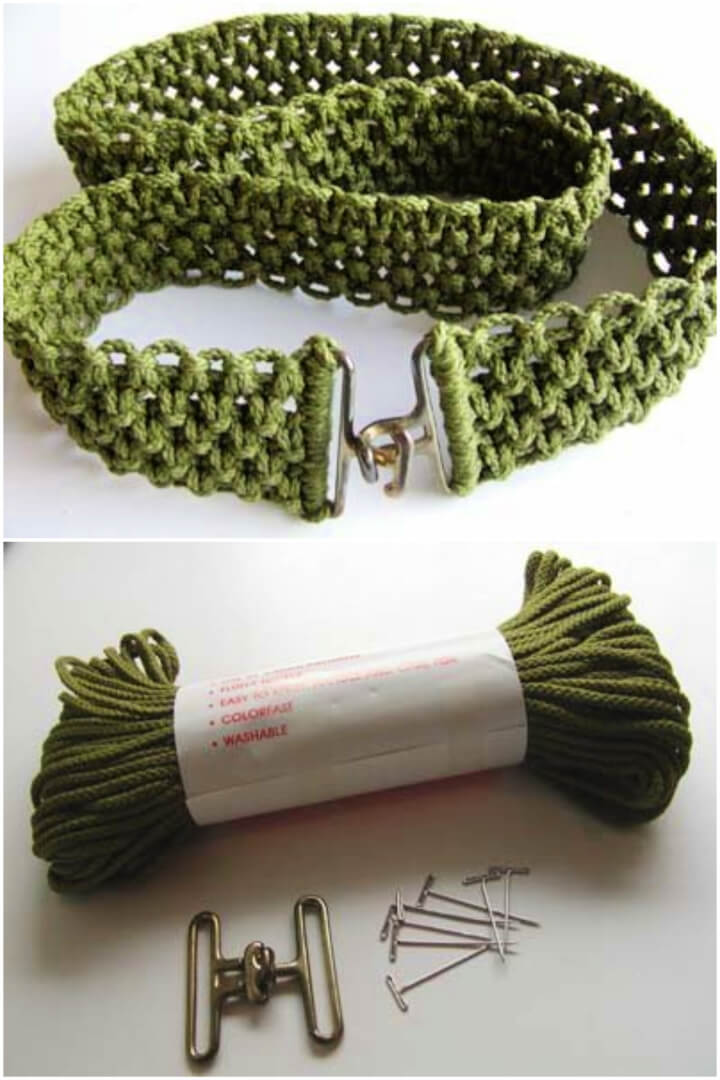 Knot the green macrame chosen in the desired thickness to craft this enticing macrame belt design! Finish the belt with a cool buckle closure! Make your work easier using a knotting board, and you need to work with the 3 1/2 mm braided macrame cord to do this project! Work in a square knot, reverse lark's head, half hitch, and double half hitch to macrame this beauty! Tutorial here thisyearsdozen
4. Simple DIY Macrame Belt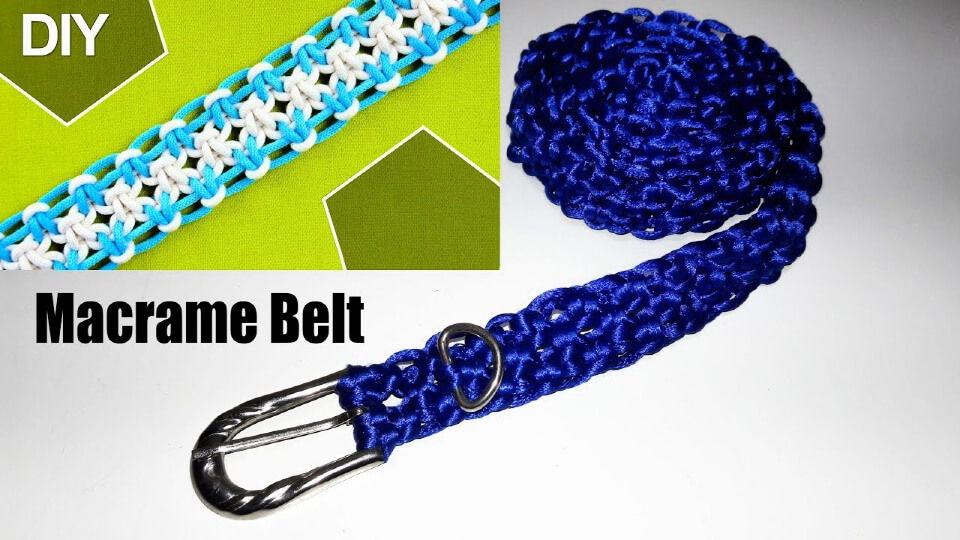 Vary the macrame belt design texture by varying the knots. These belts will make you dress cool for sure. Start the project by tying the macrame cord onto the backside of the buckle. Weave together the macrame cords by giving knots and craft gorgeous macrame belt. Choose your decorative buckles to spruce it up more. youtube
5. Homemade Macrame Bead Belt
Give cool decorative effects to your macrame belts using beads, stones, and other good looking jewels. Macrame this belt having a wavy design texture, accentuate each wave with a bead center, and finish with decorative straps ending up with tassels. One of the coolest macrame belts to give as a cool handmade gift.
6. DIY Bronze Macrame Belt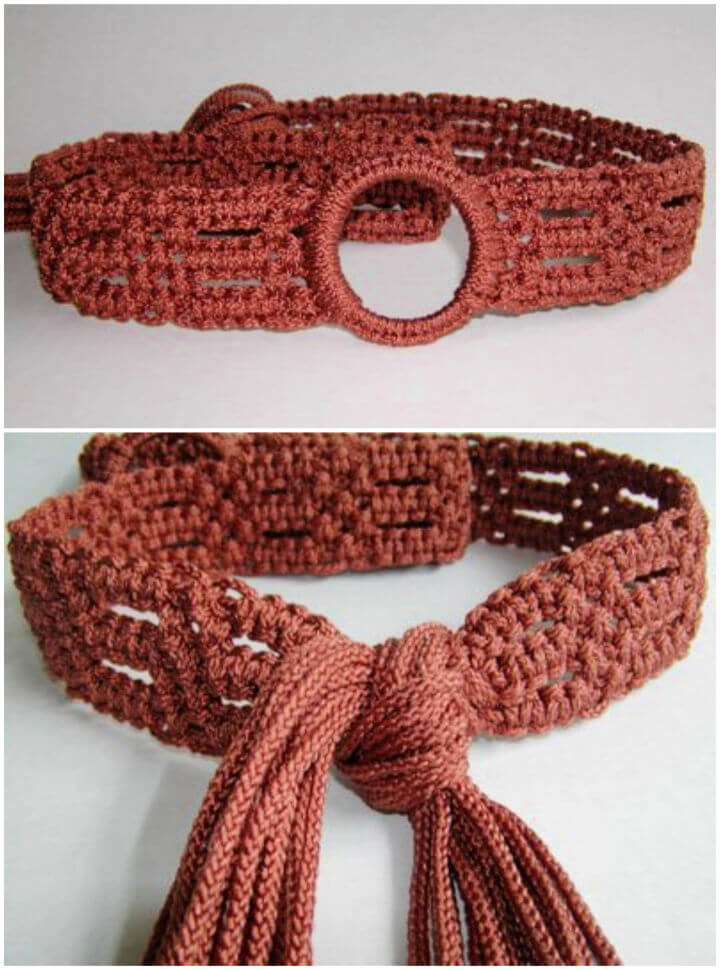 Clone this macrame belt beauty with the 3 1/2 mm macrame cord having a welded ring accent. Assist yourself in easy knotting using a macrame board and t-pins. Leave the macrame cord tails to use as tying straps for the belt. Due to having a bronze appeal, it will be a significant center of attention. thisyearsdozen
7. How to Make Macrame Hemp Belt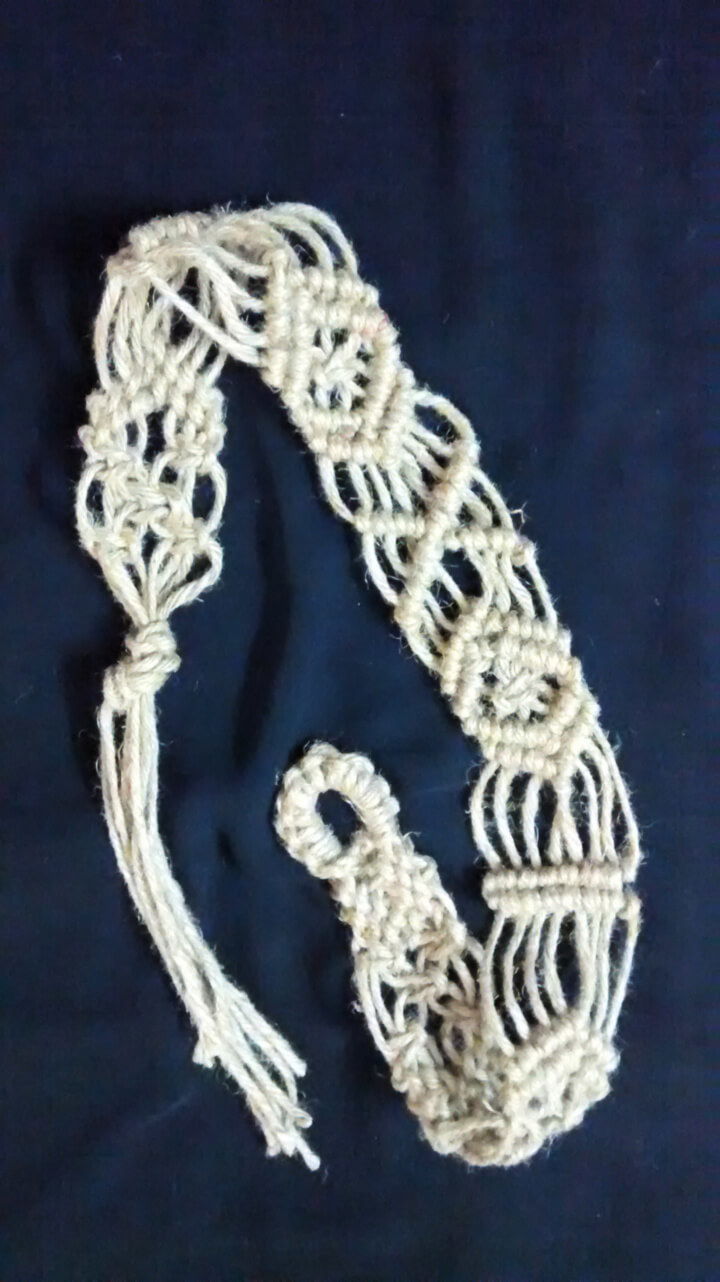 Just like the art of weaving and crocheting, change also the spacing among the knots to come up with a lacey design. This belt design features a buttonhole knot, double half hitch knot, and square knot and gains a lovely design texture. The cool hemp belt to make in seconds. sriima15
8. DIY Square Knot Hemp Belt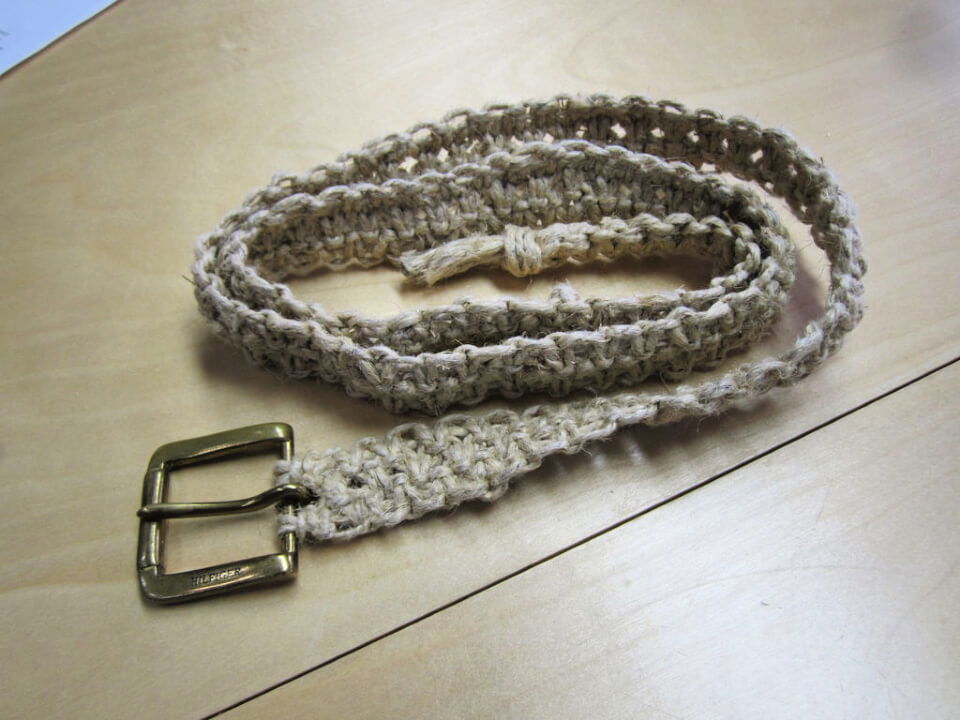 Spice up your dresses by wearing this fantastic hemp belt around the waist. The steel bucket brings an amazing metallic touch. Get the strands for knotting together by tying onto the bottom side of a buckle. Next, go with the square knot to get the job done super quickly. instructables
9. DIY Macrame Belt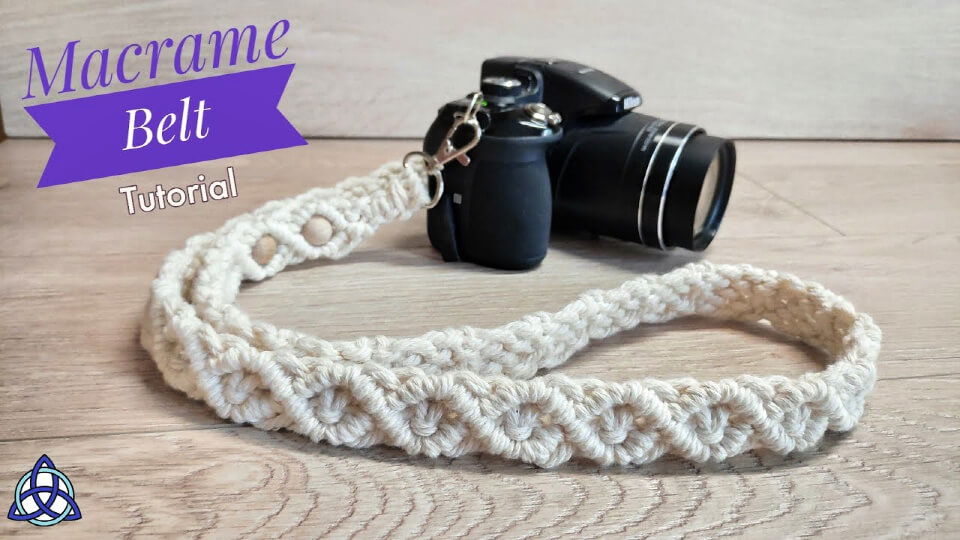 Doing macrame projects also improves your concentration and mental abilities. So, jump into this art to get the health benefits along with this cool macrame belt, will pair up beautifully with all fashion dresses. Finish it up also with a clasp to use also as camera straps.
10. Macrame Belt for Cat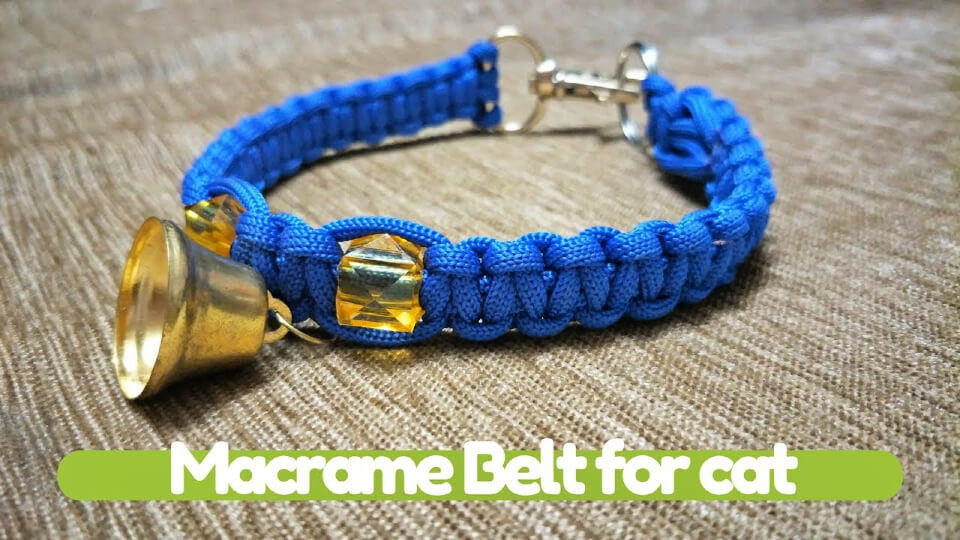 Give a new creatively stylish twist to cat bell trends using this macrame belt, can hold a bell charm or pendant to be nicely around the neck of your sweet cat pet. Jewel it up more with custom beads and accents and finish with a cool metal closure. Hanging bells may be of any size and metal color.
Are you looking for a new project to keep you busy? Why not try your hand at macrame? This ancient form of knotting is enjoying a resurgence in popularity, and there are all sorts of free macrame patterns. So gather up your supplies and let's get started!
Conclusion:
Macrame belt patterns are a great way to make a unique belt that you can wear with your favorite outfits. Macrame belt patterns are usually made with a variety of different materials, such as rope, yarn, and string. It can be difficult to find the right macrame belt pattern, but with the given free macrame belt patterns, you should be able to find one that you like.