In sheer winter days, a cozy, warm, and puffy quilt are all everyone wants! To snuggle yourself in a comfy and puffy quilt after a long snowy day back from work seems like heaven. While there are a lot of options available in the market, online or the flea market as well. Why not treat yourself with a DIY puff quilt? We have rounded up some comforting and exquisite 10 free puff quilt patterns to keep you warm and cozy in the hard winters.
All these free patterns are elaborated in the tutorials in detail with pictures, diagrams, and through step by step guides. After exploring through these vast options of puff quilt patterns, you will never have to buy them from somewhere. You just have to awaken your inner designer and perfectionist to get the puff quilt design right for making these puff quilt patterns.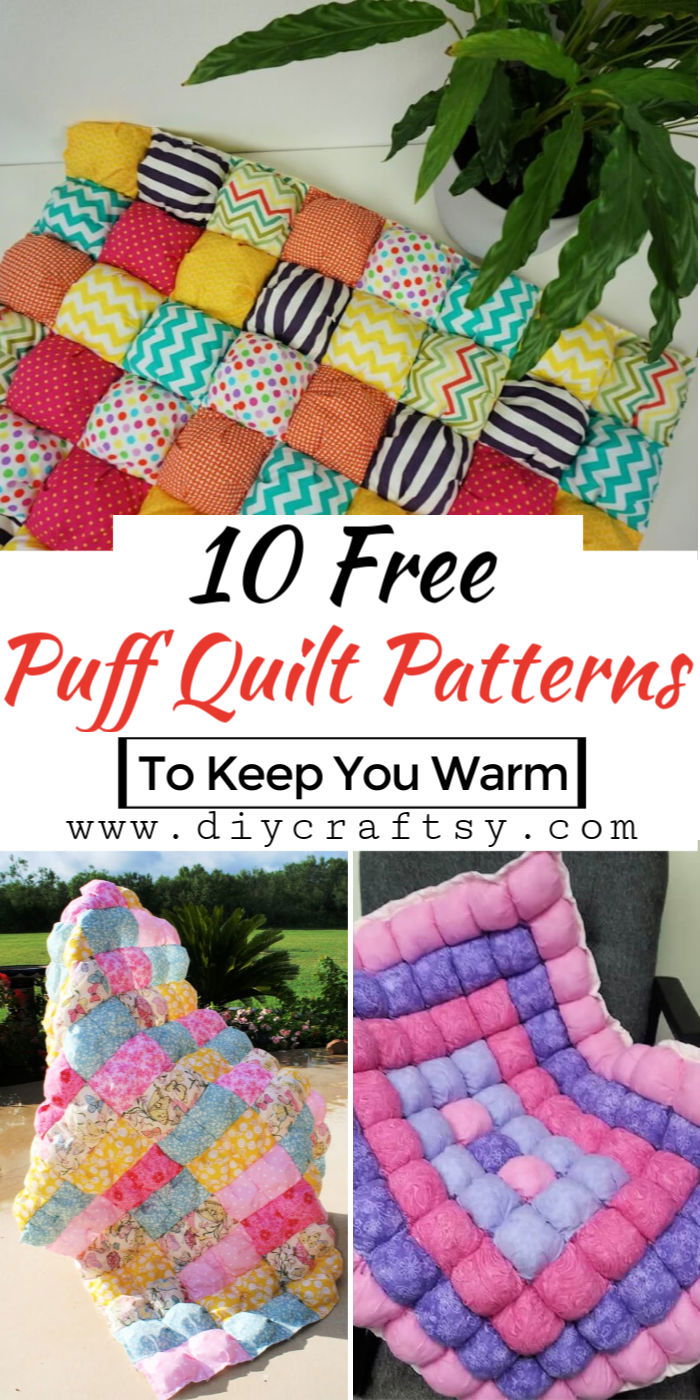 Puff quilts are also known as biscuit quilts. Hence, the process to make them is a little bit different than the traditional quilt making. Let's explore through various puff quilt patterns.
1. How to Make Puff or Biscuit Quilts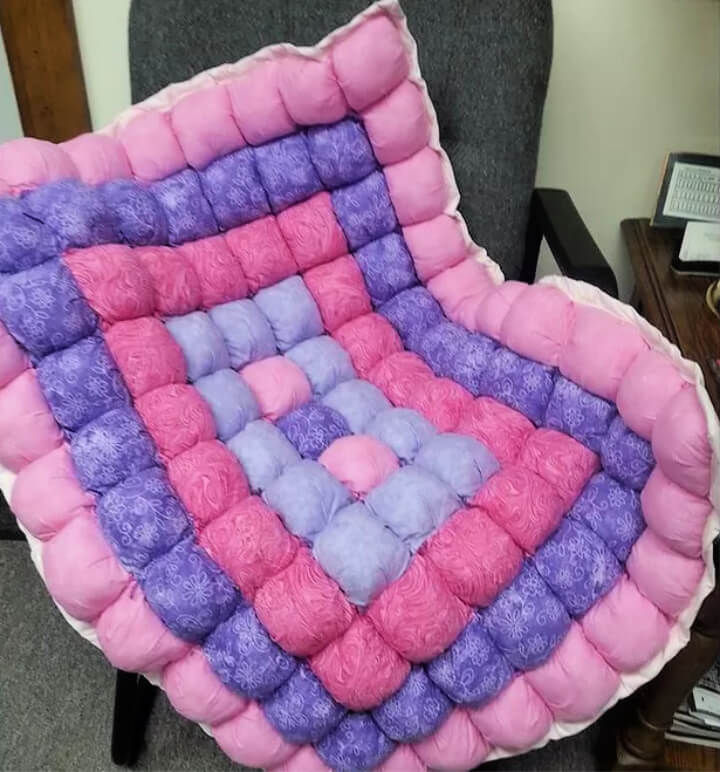 This cozy looking and lush comforting puff quilt also goes by as biscuit quilts. This tutorial will elaborate on you on the detailed and step by step guide with a streamlined set of instructions to layout this. Use your favorite trendy fabrics! thesprucecrafts
2. How to Sew an Easy Puff Baby Quilt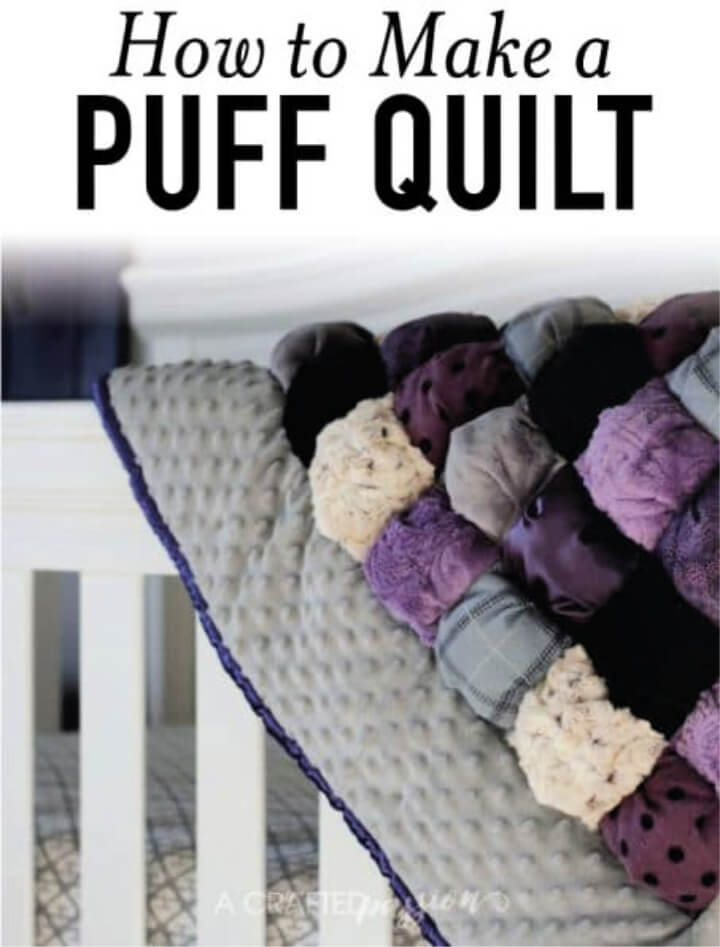 This DIY puff baby quilt is unbelievably easy to make, and even a beginner can master the art of making this. Plus, it will look super adorable in your baby's nursery. See the step by step guide and instructions in the tutorial. acraftedpassion
3. Puff or Biscuit Quilt Pattern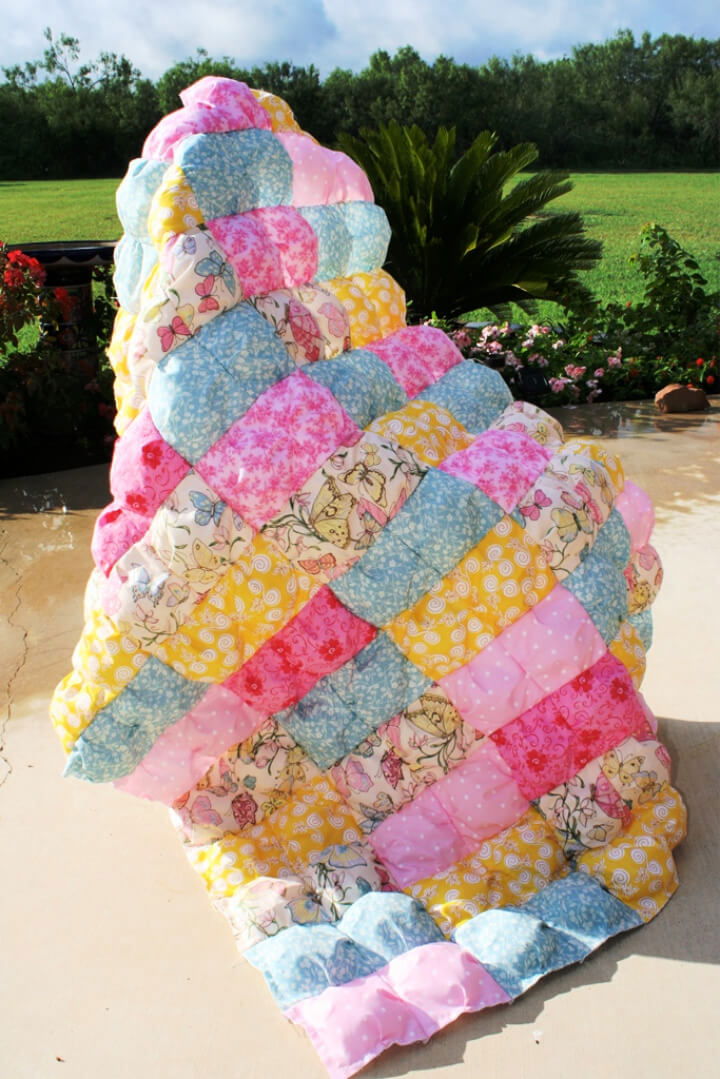 A puff quilt can be a perfect and warm gift idea for your loved ones, that you will design yourself with all the love and creativity included. This vibrant looking puff quilt or biscuit quilt will make an ideal bedspread. Get details in the tutorial. buzzingandbum
4. Free Puff Quilt Sewing Pattern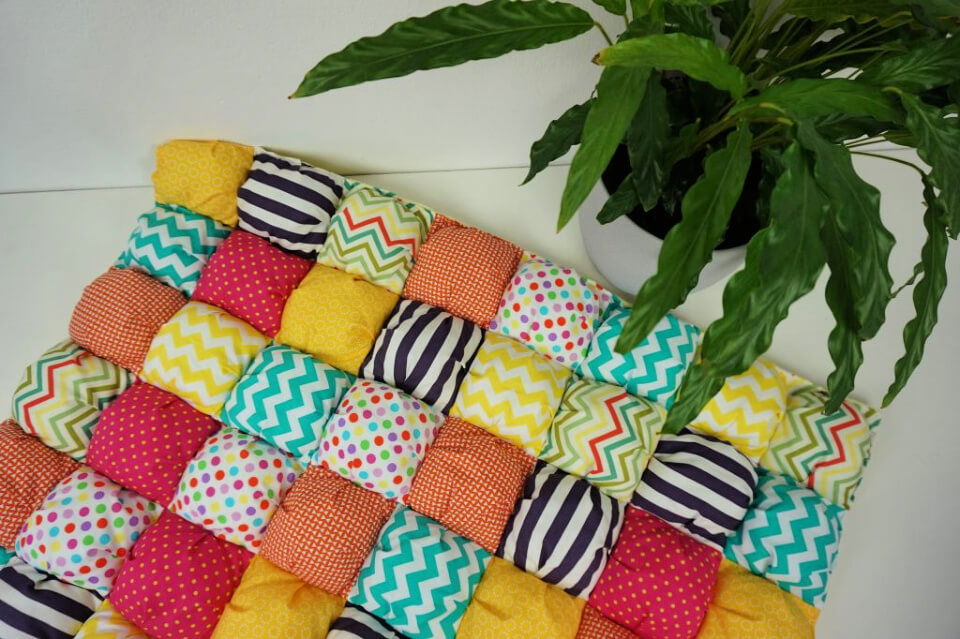 Look at this chic and trendy puff quilt pattern! With such creativity at your hands, you can never get enough out of quilting. The best thing is that you can design multiple puff quilts like these to add coziness and warmth to your lives! Get details in the tutorial. thestitchsisters
5. How to Sew Vintage Puff Quilt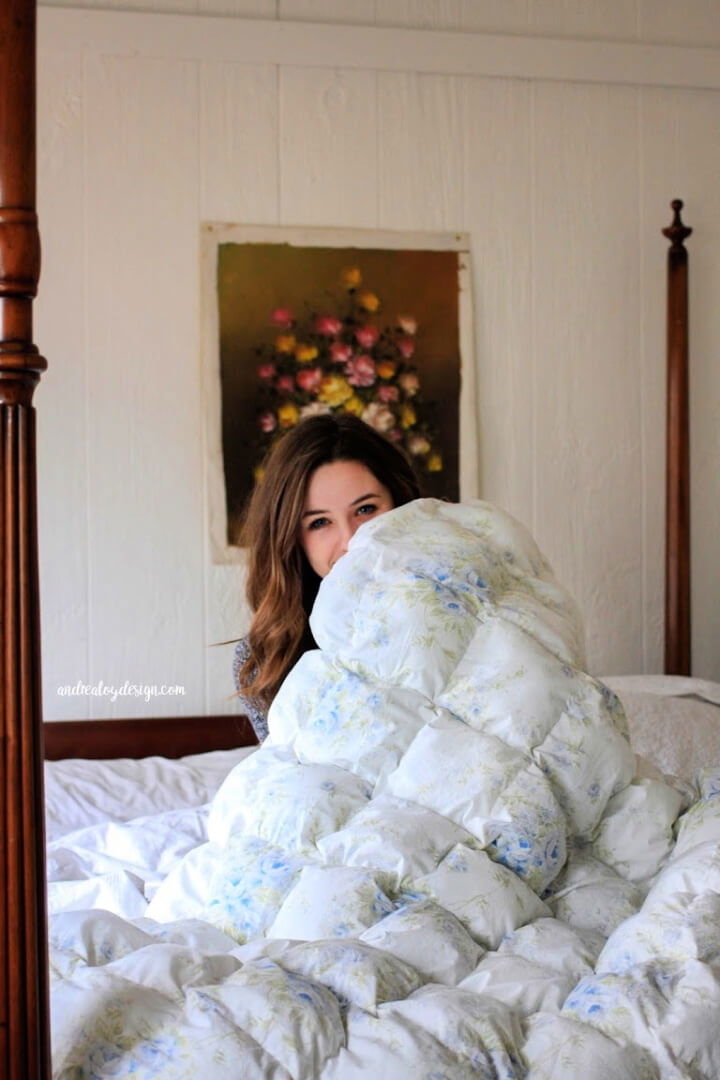 If you are not fond of multi colors or prefer a vintage look in your bedrooms rather. This perfect vintage-looking puff quilt can the coziest and soothing addition to your bedroom. The tutorial will walk you through the illustrations to make this. andrealoydesign
6. How to Make a Puff Quilt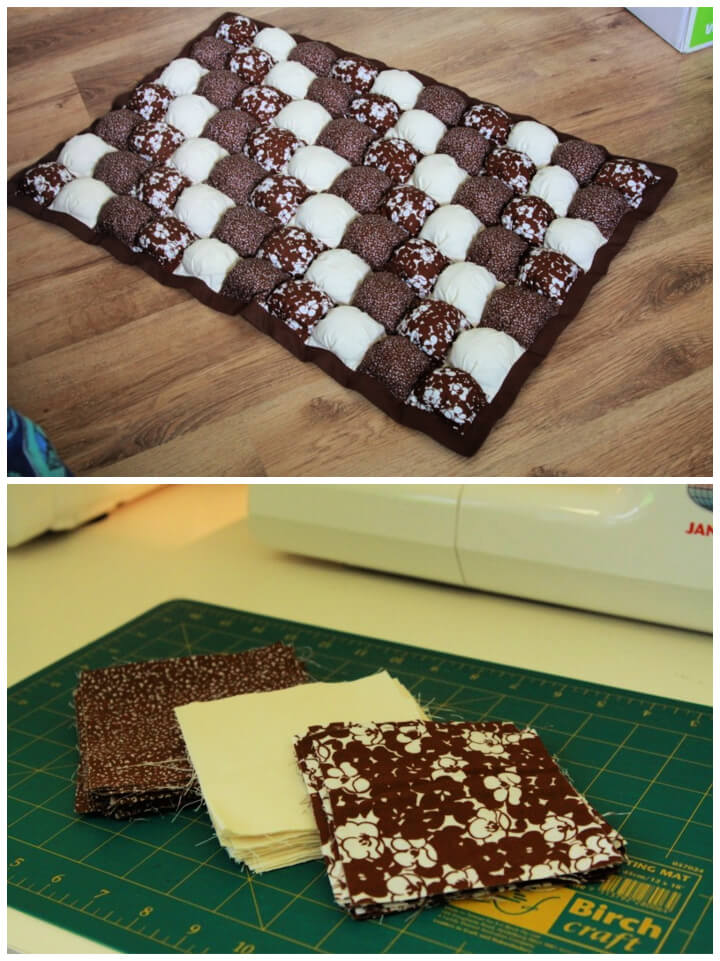 This ideal puff quilt mat for your bathroom floor or front door can be a perfect addition to go along your wooden flooring. Each of these biscuits is 3," and it took a total of 11 biscuits to complete this puff quilt. See the step by step guide in the tutorial. cookcleancraft
7. Super Easy DIY Doll Puff Quilt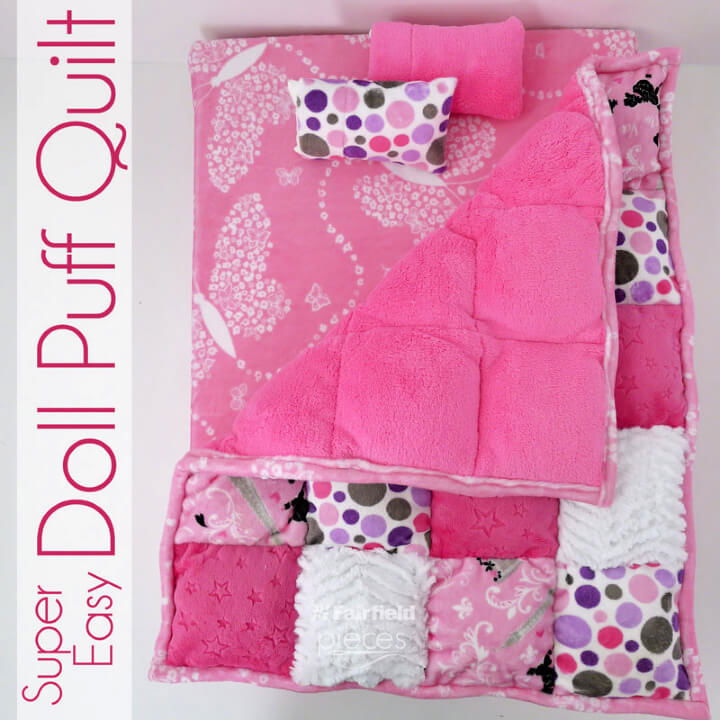 With some adoring fabric scraps, you can design this absolutely appealing doll quilt. All laced with pink and lovely colors. The tutorial suggests using a polyfill to make the quilt look extra puffy. Get your hands on the complete guide in the tutorial. piecesbypolly
8. Pillow Puff Quilt Tutorial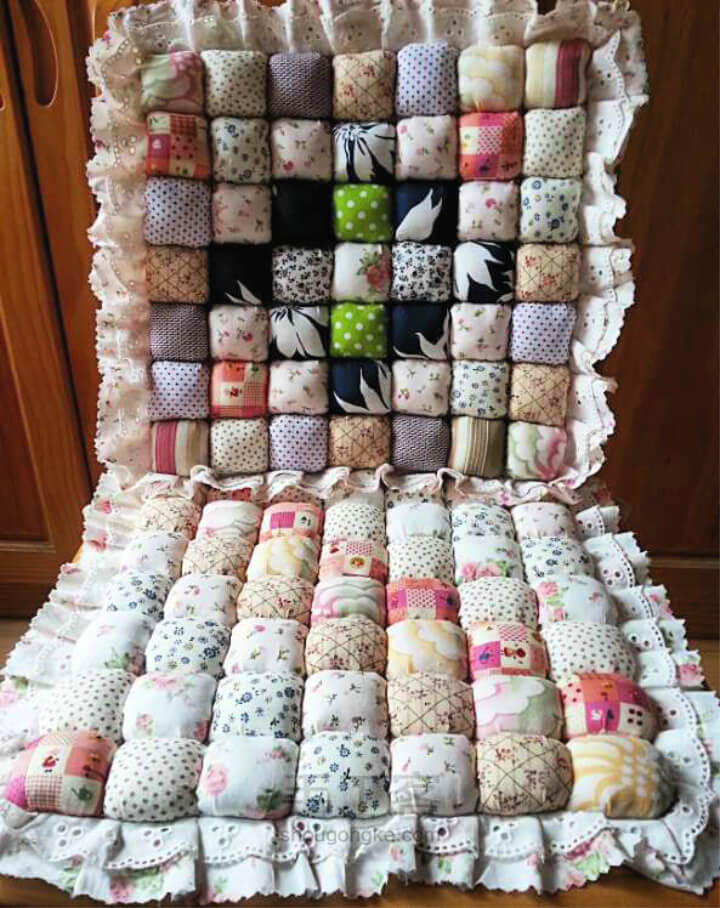 Gather around some scraps or patches of fabric that you no longer deem fit for anything else. With those patches, you design this absolutely comfy pillow puff quilt. A lovely addition to ensuring a comfortable sleep. See the tutorial for illustrations with the help of pictures. handmadiya
9. Sanity Saving Puff Quilt Pattern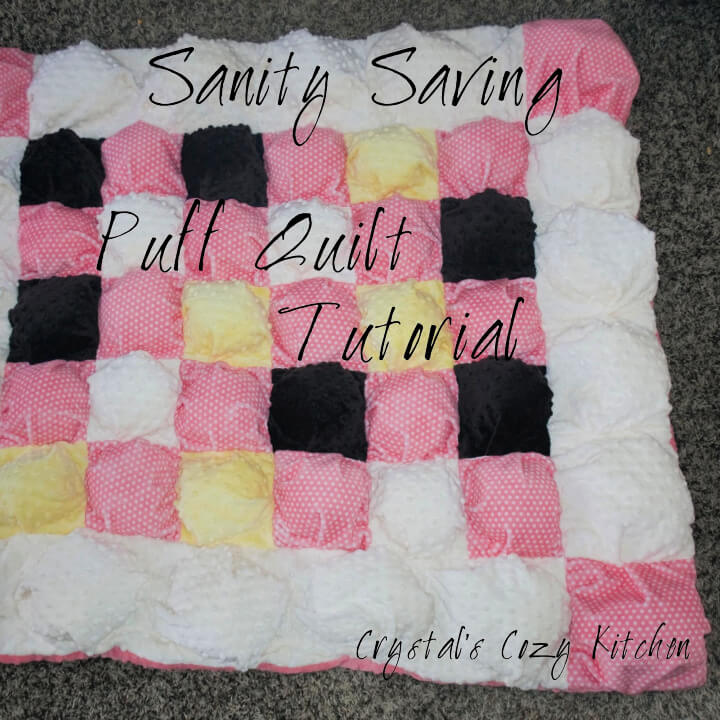 This tutorial will change your quilt making life to a much easier and quicker way. While you have been sewing one biscuit with all the time consumed and effort. The tutorial suggests sewing two rows together! Get full details in the tutorial. crystalscozyk
10. DIY Puff Quilt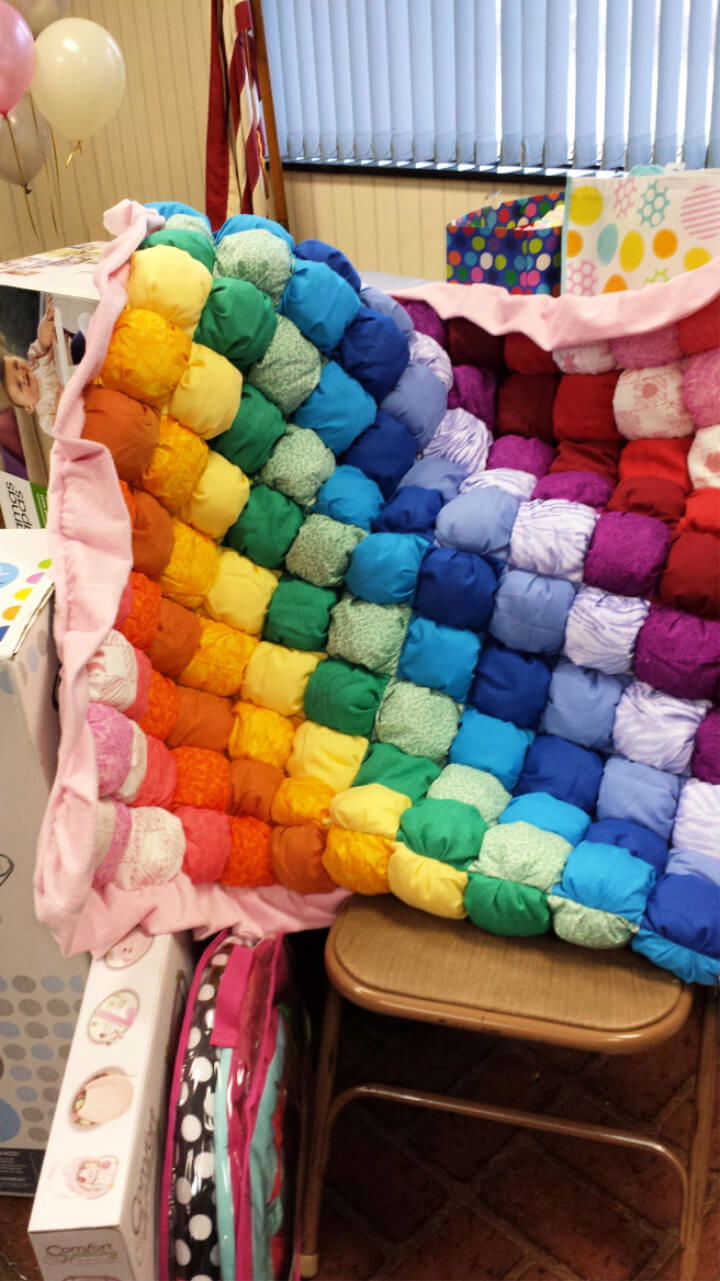 For this rainbow bubble quilt, gather some multi-colored patch fabrics, fiberfill, yarn, and the sewing supplies, as stated in the tutorial. This could be one perfect gift for your loved ones made with total affection. Head over to the tutorial now for details. mlbernard
These free puff quilt patterns can warm anyone's home with their cozy and bubbly appeal. The tutorials are to walk you through the detailed illustration, and we are sure after exploring through them, sewing a puff quilt is no longer a tough game. They are also a perfect idea for designing gifts for your loved ones for any occasion. Happy quilting!