Can you make your own custom DIY Disney shirts for family? Find 30 fun and unique disney shirt ideas for the whole family in matching designs. Visiting Disney World is a magical experience for family members of all ages. To make it even more memorable, why not plan ahead and coordinate unique disney shirt ideas for the entire family? Whether it's disney world family shirts with a character on each one or disney vacation shirts with your family name, there are lots of creative matching disney family shirts to choose from. Adding something special to your look can make the trip that much more enjoyable, as well as give everyone something to look back on and remember forever! With endless disney shirt ideas out there, you can find something your entire family will love!
30 Unique Disney Shirt Ideas for Family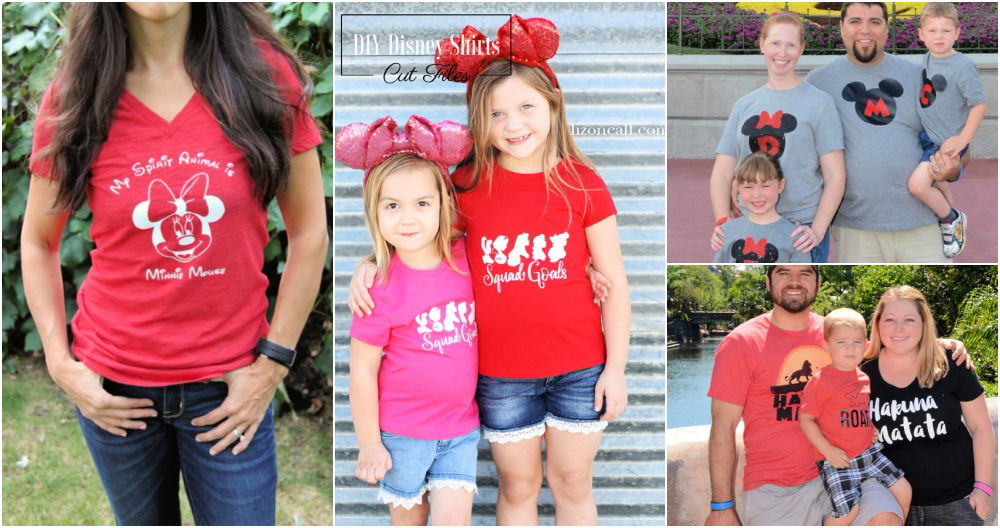 A Disney trip means a load of Insta shots coming your way! But, that is only possible if your wardrobe is Disney Ready. And by Disney ready, we mean have you checked these super cool Disney shirt ideas? That can totally spice up things on your Disney trip! Be it with your family or friends. Especially for kids, Disney land is like there scared land, which must be made as cherished as possible. Are you ready to give your little ones the best time and memories of their lives? So, you know when they look back they can say, remember when we went to Disney in the same themed shirt? Or when I went to Disney as the Snow White?! Such cuteness.
Our selected DIY Disney shirts are quite simple to make and at the same time, pretty much fun oozing too! If you have a double date night planned for a Disney trip, get the most darling inspiration below! From Baymax, Marry Poppins to all the lovely Disney characters, we have got it all here. You can even give your kids the utmost fun to have all their favorite characters' autographs on his Disney shirt! Some methods use freezer paper, with iron-on vinyl, a Cricut Maker, and some go all manual. Nevertheless, all come with detailed tutorials. Let's just go-go, shall we?
Can you make your own Disney shirts?
Yes, you can make your own Disney shirts! There are a variety of ways to create custom designs and logos using online tools, iron-on transfers, or fabric paints. You can also find pre-made ones at stores that specialize in Disney apparel. With the right supplies and creativity, you can make your own unique Disney shirt. Have fun designing!
Can you make Disney shirts with Cricut?
Yes, you can make Disney shirts with a Cricut. With the use of compatible materials and transfer papers, you can easily cut out images of your favorite Disney characters or logos and print them onto fabric to create unique shirts. You may need to adjust the settings on your machine accordingly to ensure that you achieve the perfect design for your shirt. Have fun!
Does Cricut have Disney designs?
Yes, Cricut offers a wide range of Disney designs. You can find characters from classic movies like Cinderella, Aladdin, and The Lion King as well as modern favorites like Frozen, Moana, and Star Wars. All the designs can be used to create amazing projects with your Cricut machine. It's a great way to bring a touch of Disney magic to your crafting.
How do you make a Mickey Mouse T shirt?
To make a Mickey Mouse t-shirt, you will need to purchase a plain white t-shirt and iron-on transfer paper. Print the image of Mickey Mouse onto the transfer paper, then place it on the shirt. Iron over the transfer paper for about five minutes or until it adheres securely to the fabric. Allow to cool before wearing or washing. Enjoy your custom Mickey Mouse t-shirt!
How do you get free shirts at Disney?
Disney has various ways to get free shirts. Guests can join the Disney Vacation Club and receive exclusive merchandise, discounts, and other benefits. You can also take part in promotional events such as sweepstakes or sign up for special offers from shopDisney. Additionally, be sure to take advantage of any coupons or discounts available when shopping at the Disney Parks or online. You can also look for special offers included with annual passes. Finally, you may be able to find Disney shirts at discounted prices in outlet stores or other shops near the park.
Should I wear a Disney shirt to Disney?
Yes, wearing a Disney shirt to Disney is perfectly acceptable. It's a great way to show your enthusiasm and love for the park. Plus, it's an easy way to make friends with fellow Disney fans! There are so many different kinds of shirts—from classic characters to modern favorites—so you're sure to find something that fits your style. So go ahead and show off your Disney pride!
Do people wear matching shirts at Disney?
Yes, people often wear coordinating shirts at Disney. It's a fun way to make sure you can easily spot each other in the park, and it also makes for some great photo ops! If you're feeling extra festive, there are plenty of options for Disney-inspired apparel to choose from in the parks or online stores. Whether you opt for traditional Mickey Mouse shirts or more subtle Disney-inspired items, coordinating apparel is a great way to show your love for the happiest place on earth.
Why do people wear matching shirts to Disney?
Wearing a matching shirt to Disney is an easy way for people to show their group unity and express their love of Disney. Matching shirts make it easier to spot friends and family members in crowded areas, as well as providing a great photo opportunity when posing with characters or landmarks. In short, wearing matching shirts is a fun way for people to show their appreciation of Disney and create lasting memories.
Can I put a Disney character on a shirt?
Yes, you can put a Disney character on a shirt. However, it is important to note that any reproduction of Disney's copyrighted characters is prohibited without permission from the Walt Disney Company. If you would like to use a Disney character on your product, please contact their legal department for official permission and licensing information.
How do you make a shirt without a Cricut?
If you don't have a Cricut, shirt-making can still be an enjoyable and rewarding experience. You can use stencils or templates to trace out your desired design on the shirt fabric. Use fabric markers or paints to colour in the outline and voila – your very own homemade unique creation! Have fun experimenting with textures, materials and techniques – the possibilities are endless!
How do you cut vinyl without a Cricut?
Cutting vinyl without a Cricut can be done with an X-Acto knife or craft scissors. Make sure the blade is sharp, and place the vinyl onto a cutting mat for stability. Trace your design onto the back of the vinyl with a black pen, then carefully cut along that line. Take regular breaks to avoid fatigue, and go slowly to get the most accurate cuts. Finally, use a tweezer or ruler to remove any excess vinyl left behind.
How do you make a shirt look cute without cutting it?
There are many ways to make a shirt look cute without cutting it. Consider adding patches, ribbons, or pins for more visual interest. Tie-dyeing and bleaching are also great ways to add texture and color without having to cut into the fabric. You can also layer your shirt with a tank top, bandeau, or a vest to create an interesting look. Lastly, accessorizing with jewelry and scarves can instantly give your shirt a cute makeover.
Can you use heat transfer vinyl without a machine?
Yes, you can use heat transfer vinyl without a machine. All you need is an iron or a heat press to apply the vinyl onto your desired material. You may need to adjust the temperature and pressure settings according to the instructions on the package of your vinyl. Once done, you will have successfully adhered your design onto fabric!
1. DIY Squad Goals Disney Shirts
Check out these super cool squad goals shirts for your next fun trip to the Disney land! You are going to need a Cricut Maker, heat transfer or Iron on Vinyl, some T-shirts, Cricut easy press, Cricut vinyl weeding tool! Get the complete cut files here. lizoncall
2. Glittery Hand Lettered Cinderella Quote Tee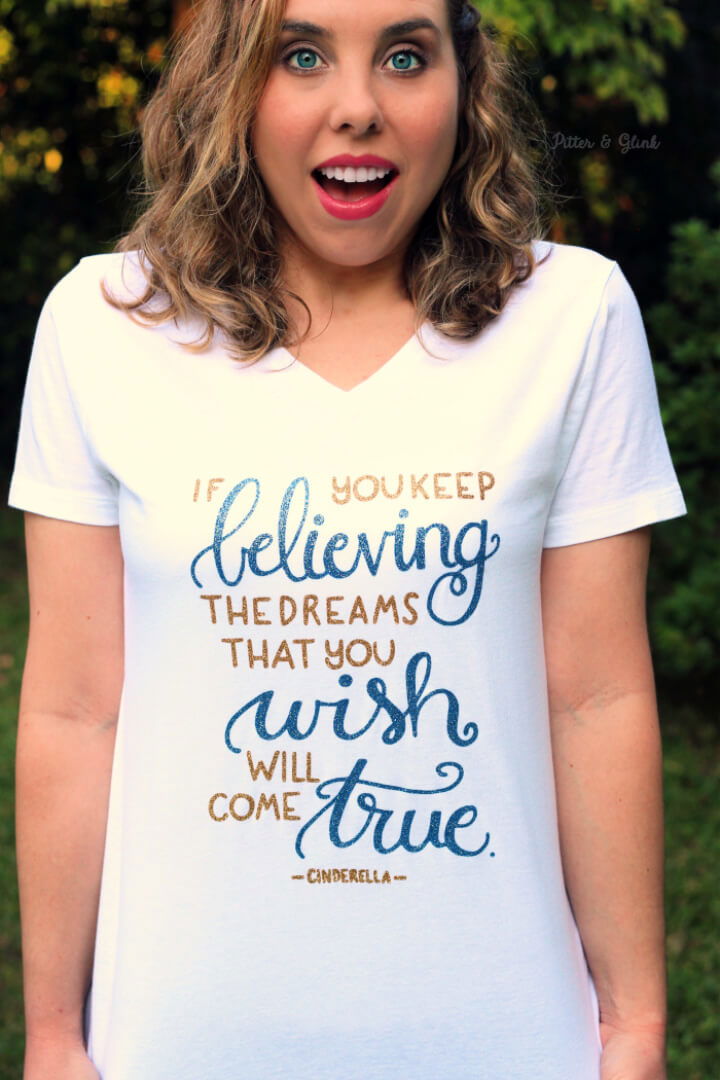 So, in the end, it all comes to believing! Brighten up your or your girl's day with this super cool and super cute DIY Disney shirt. Glittered and glammed up with Cinderella's quote! Psst! Download the FREE hand-lettered Cinderella file here. pitterandglink
3. Handmade Mickey Tees with a Modern Twist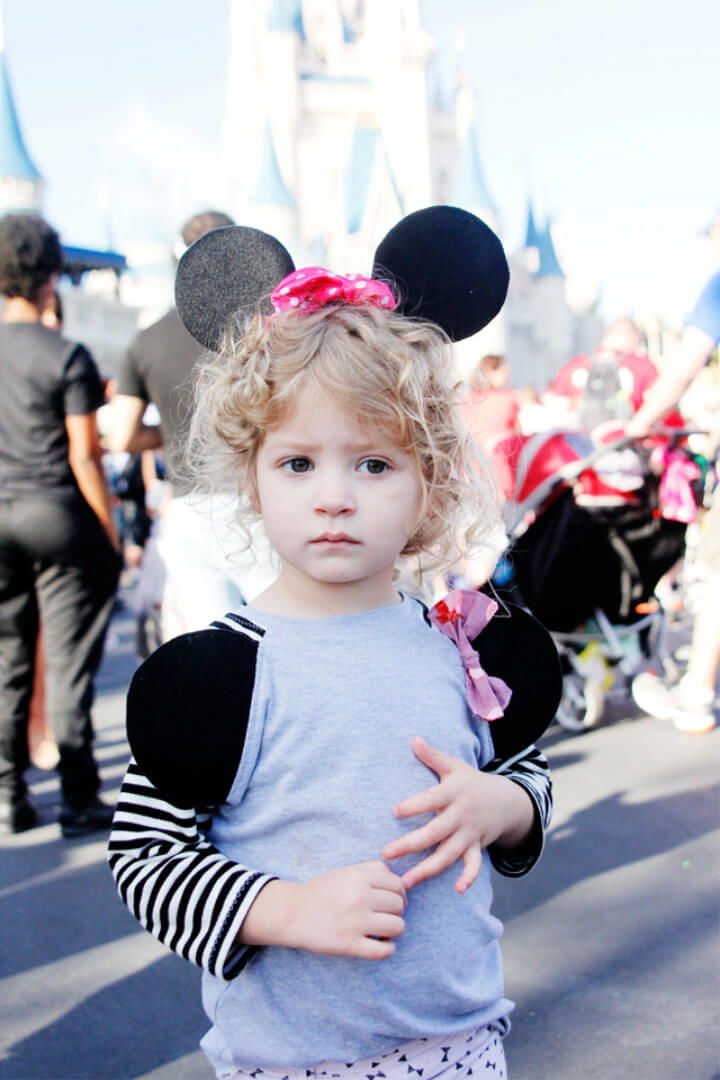 If you are looking for Disney shirt ideas, this one here with a modern twist is a heart stealer! Make your kids these cute DIT Disney shirts with the bug Disney ears at the shoulders. seekatesew
4. Edna Mode Disneyland Shirt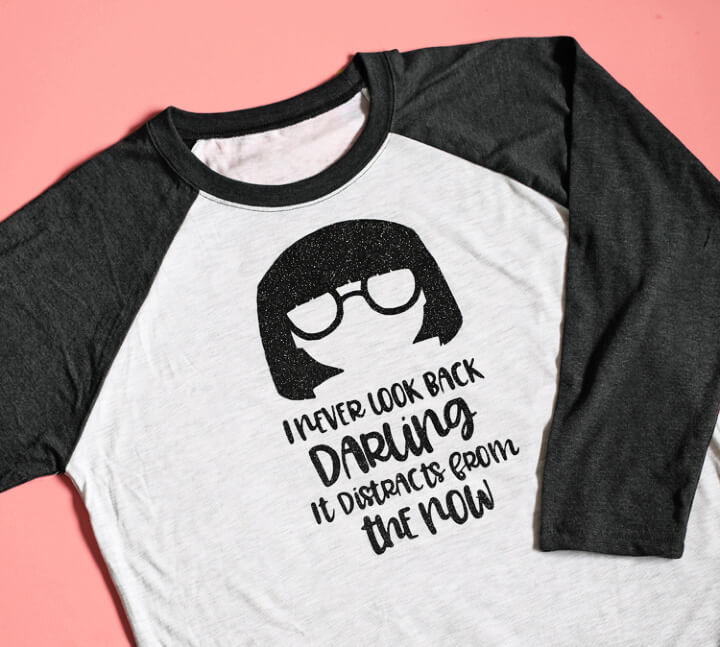 Because going to Disney lands has to have its own preparations! With many Disney shirt ideas on the table. Make this super cool Disney land shirt using heat transfer vinyl and a Silhouette machine. thecraftpatch
5. Elsa and Anna Sister Shirts with Cricut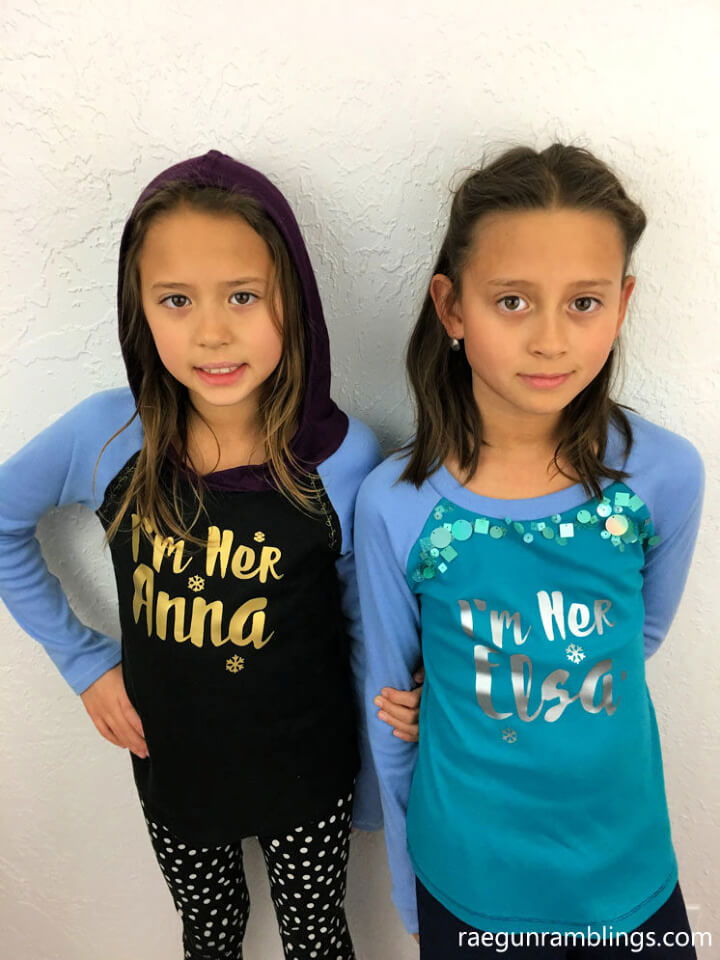 If you have two little girls at home, you must have that Who is Elsa and Who is Anna's arguments quite often! Make your little girls these absolutely catchy Frozen sisters shirts! Using fabric, heat transfer vinyl, gold thread, sequins, Cricut machine! raegunramblin
6. DIY Matching Disney Shirts for Family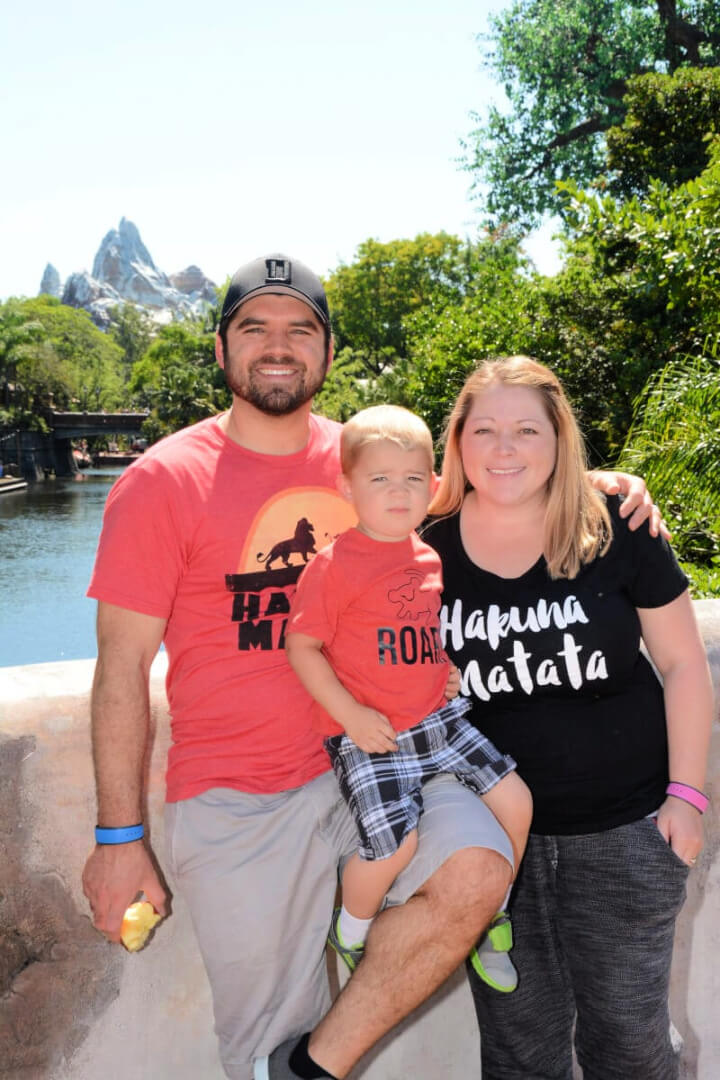 Hakuna Matata! Looking for some family complementing Disney shirt ideas, what's better and more meaningful than The Lion King! You will need a Silhouette cameo, get the FREE SVG file here, white easy weed heat transfer, T-shirts, Vinyl Weeder, and iron. playpartyplan
7. Disney Inspired Shirt with Your Silhouette
Time to take out your Silhouette Cutting machine, heat press, and Expressions Vinyl! For your next Disney Land trip, make this perfect DIY Vinyl Disney T-shirt. Get the full step by step guide and details on pulling this one off. smashedpeas
8. DIY "Hat Hair, Don't Care" Disney T-Shirt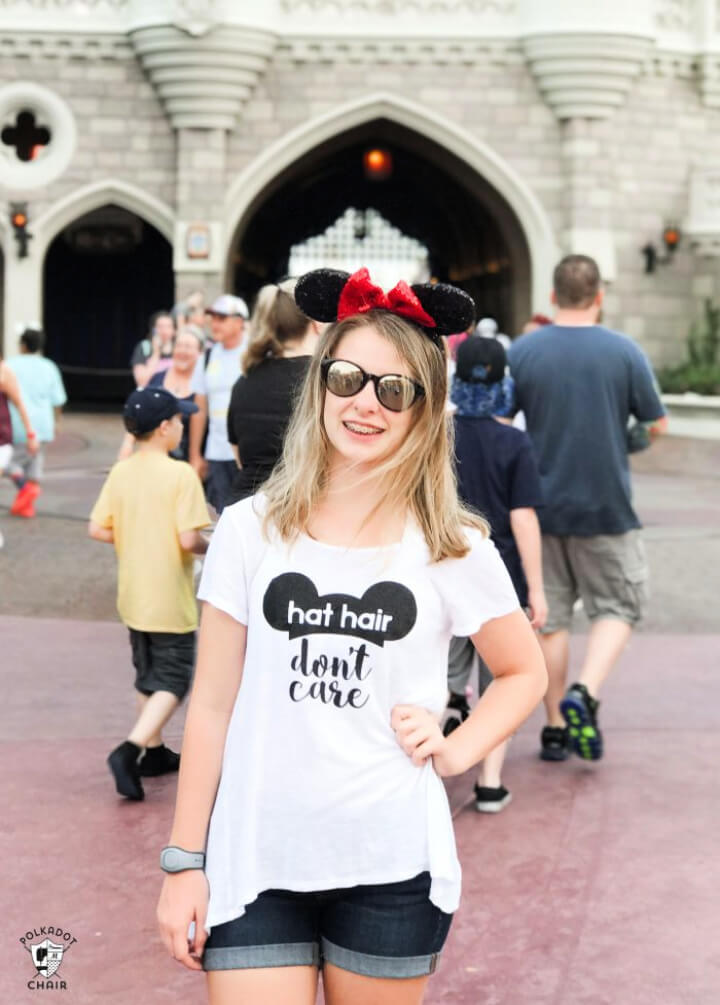 Because Disney Land is all about chilling in your easiest and comfortable zone! The no makeup and no hairdo zone. If you belong to that clan too, you can make yourself this perfect "Hat hair, Don't care" T-shirt and hat! Hit the tutorial for the guide. polkadotchair
9. Making Beauty and the Beast Rose Shirt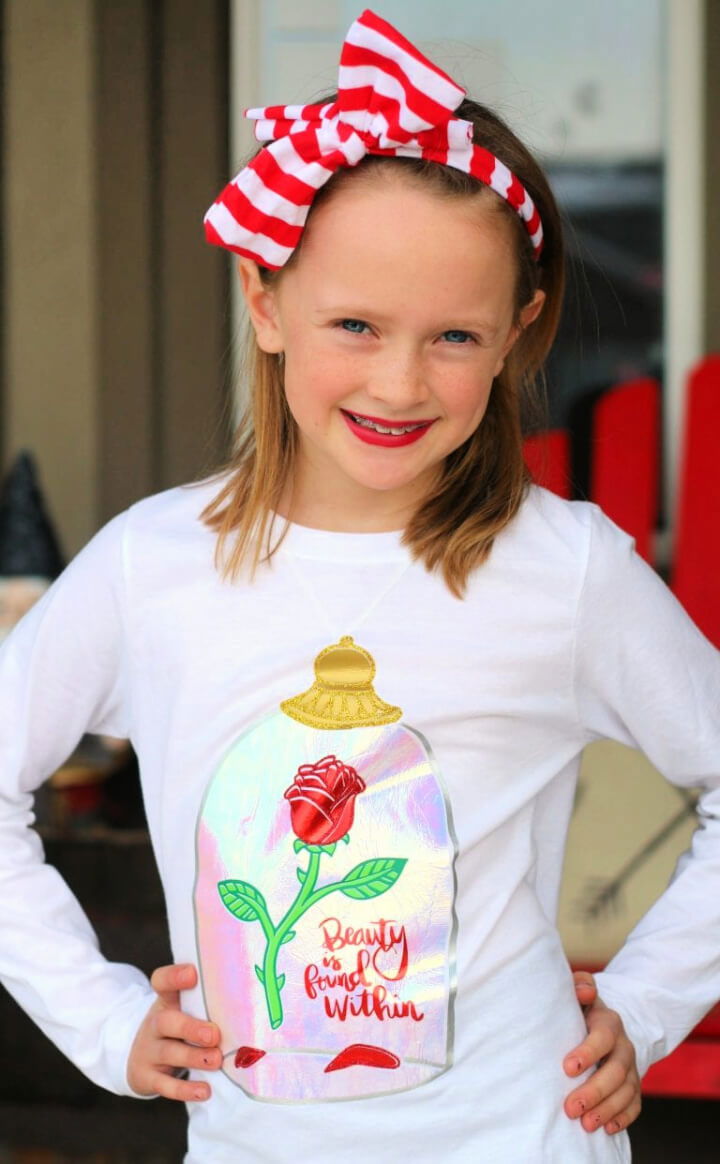 This super cute "beauty and the Beast" is made up using layered vinyl! Some of the vinyl used in it is an easy weed, and the red and gold sparkle is all glitter. With some electric super shiny and holographic in pearl! agirlandagluegun
10. Handmade 'Not Today Cruella' Shirt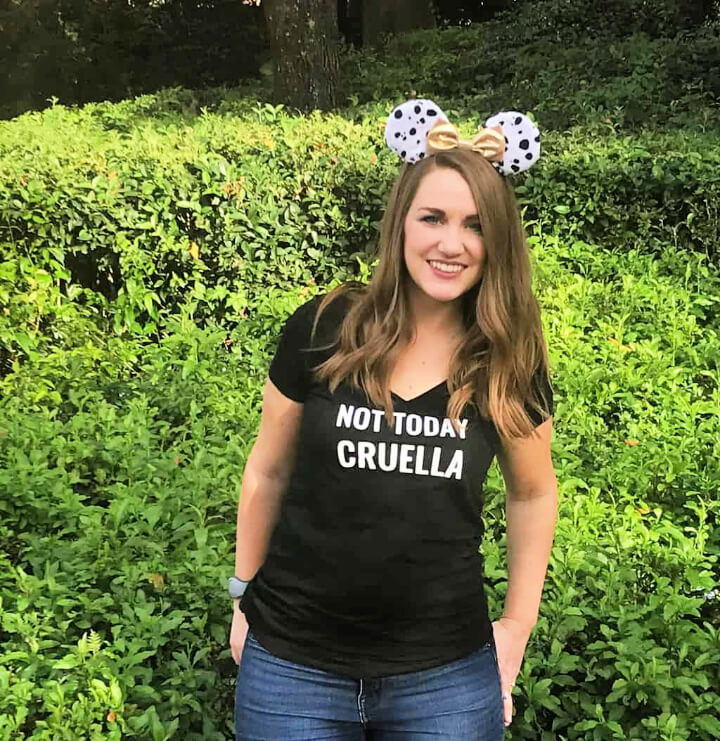 If you are the one who likes to go minimalistic, check out this DIY Disney T-shirt featuring the worst villain's name! It can go perfectly well with your black and white T-shirt's choice. Use iron-on vinyl with Cricut for this cool Disney T-Shirt! prettyprovidence
11. DIY Walt Disney Quote Plaid Shirt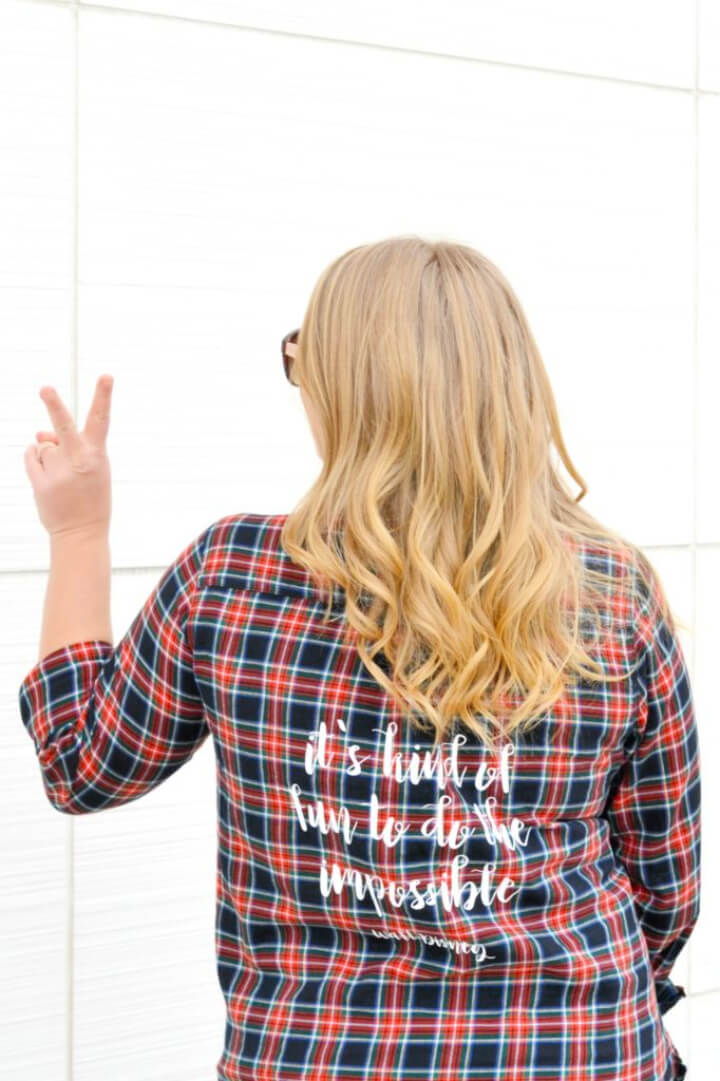 If you are planning for a fun family trip to the Disney land with maybe some few work conferences at hand too, check out this DIY Walt Disney quote plaid shirt to go chic with your own style statement! It definitely looks different than a T-shirt. momswithout
12. Family Disney Shirts with Cricut
Here's a cool idea for making family DIY Disney shirts to have a memorable time at the Disney Land. Go classic Mickey with Cricut, Mickey and friend's cartridge, Mickey Font Cartridge, Iron-on vinyl, T-shirts, and iron. suburbanwife
13. Easy DIY Bleached Mickey Mouse Shirt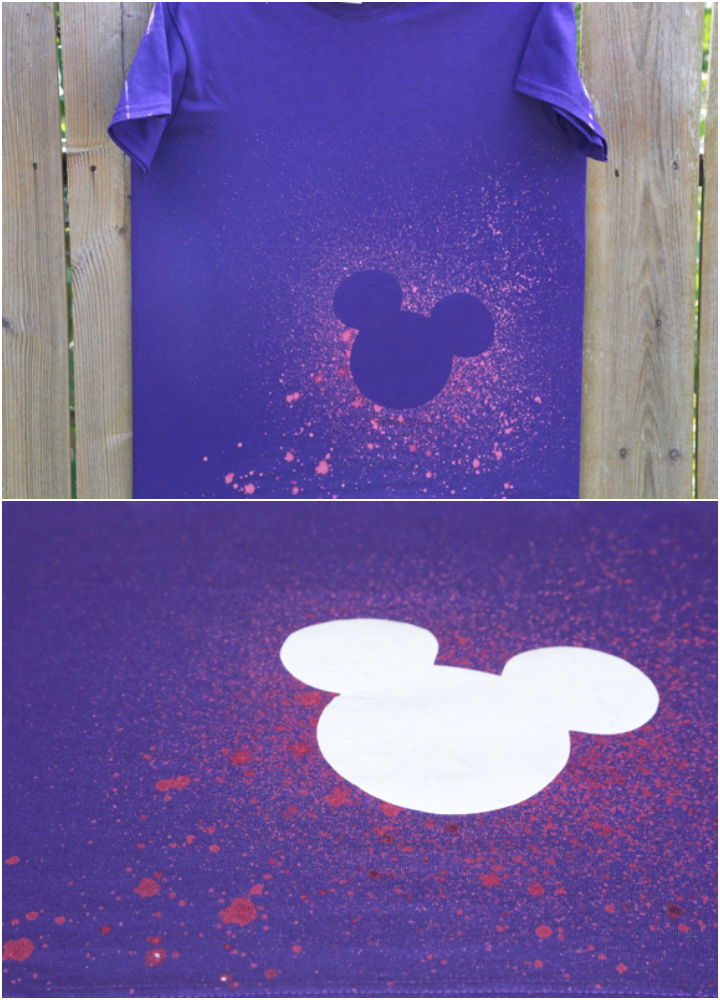 There's a lot of competition when you are at the Disney Land with various kinds of customized T-shirts people are flaunting around. You can beat that with this super unique DIY bleached Mickey mouse shirt. It is super easy to make! simplybeing
14. How to Make Bleached Out Disney T-Shirts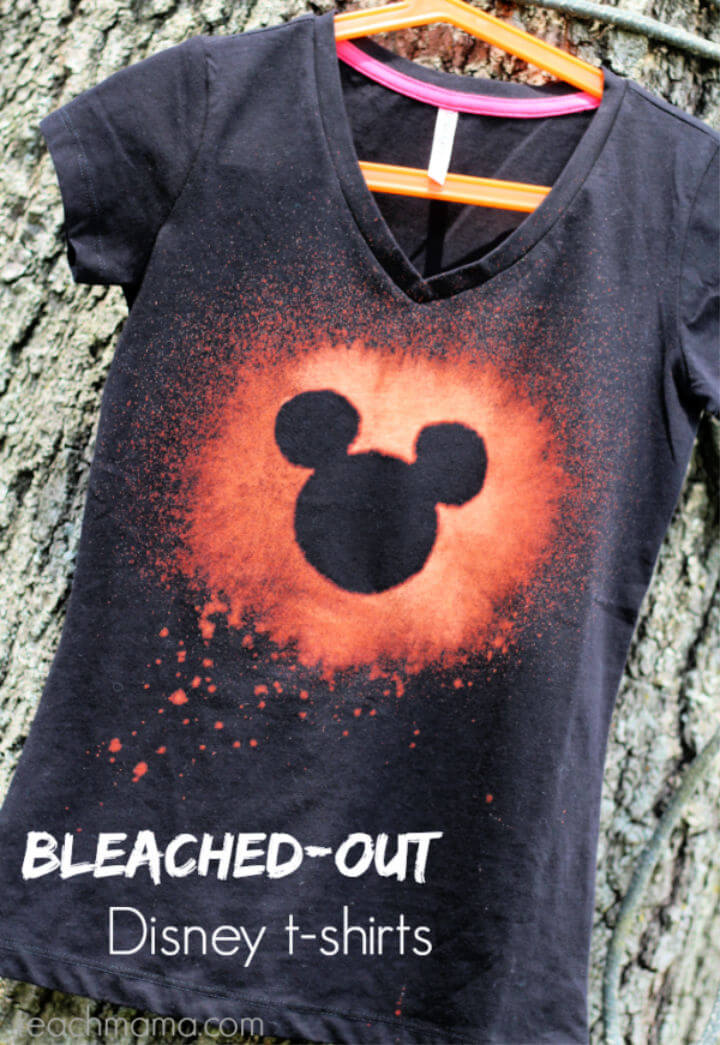 Give your DIY Disney shirt a new look with this bleached twist added! You will need some T-shirts, freezer paper, iron, Mickey Mouse template (which you can also find here), spray bottle, bleach, and a pencil. teachmama
15. DIY Disney Shirt in 15 Minutes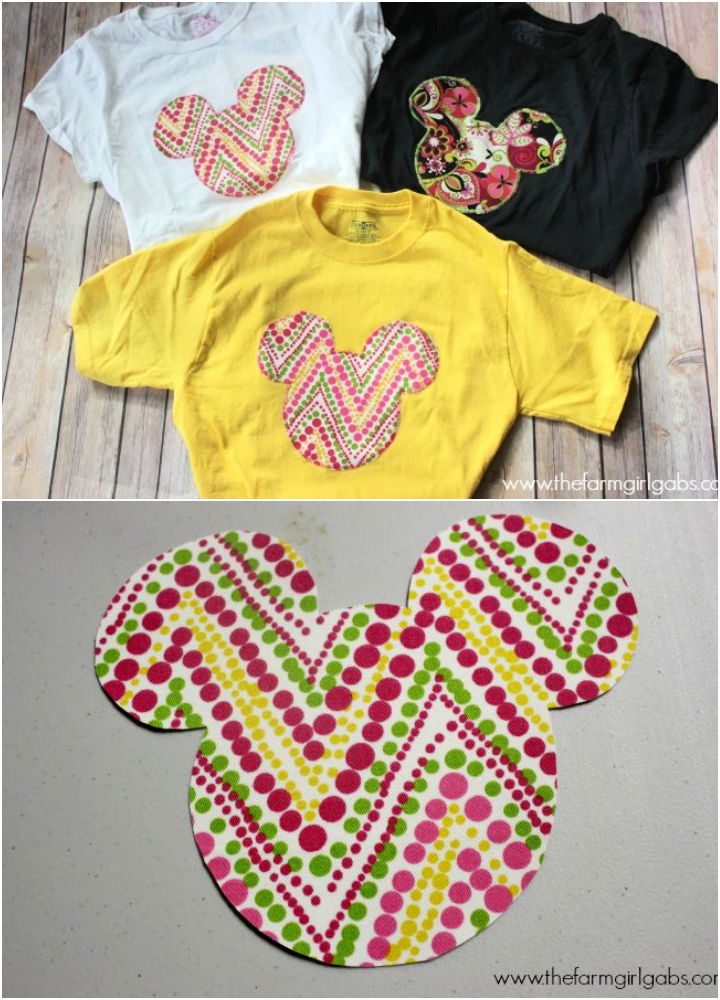 This funky Disney shirt is going to take only 15 minutes to get ready. Get a relaxed and chic t-shirt, heat n bond ultra-hold iron, get the mickey mouse template here, colorful fabric, iron, contrasting thread, and sewing machine. thefarmgirlgabs
16. Pretty DIY "Oh Hey Vacay" Disney Shirt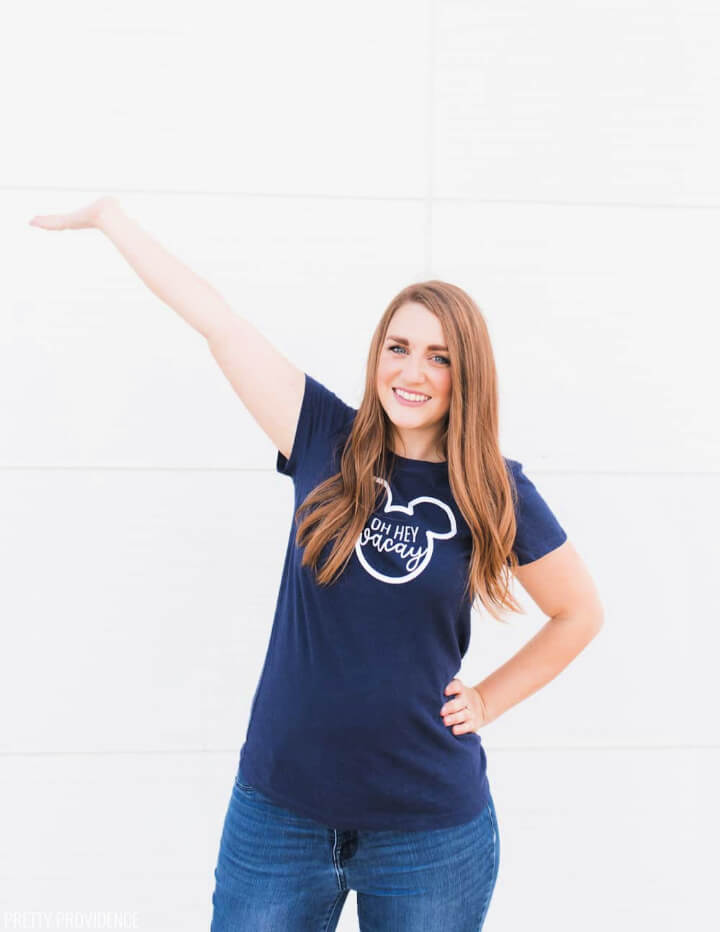 Check out these super cool and memorable Disney Shirt ideas for your family vacation! Welcome your vacations by saying it out loud, "Oh hey vacay" by using SVG image files, Cricut machine, Iron-on vinyl, T-shirt, and a heat source. polkadotchair
17. DIY Disney Shirt for Your Little Boy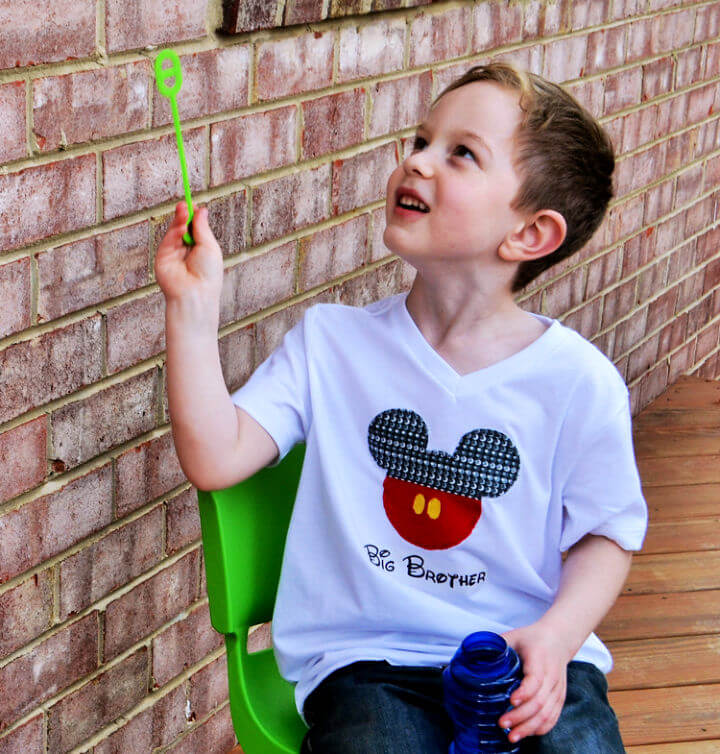 Disney trip is kind of an important deal to everyone, and you must have seen people going on with matching shirts! Hop on to the trendy train by making your little one this absolutely stunning mickey shirt by using scraps! bitesizedbiggie
18. Disney Autograph Shirt for Kids
Check out this super simple DIY Disney shirt that you can make and add on some colorful memories while back from the magical land! With this Autograph mickey, your little one can get autographs from his favorite Disney characters. thepinning
19. How to Make Disney Mary Poppins Shirt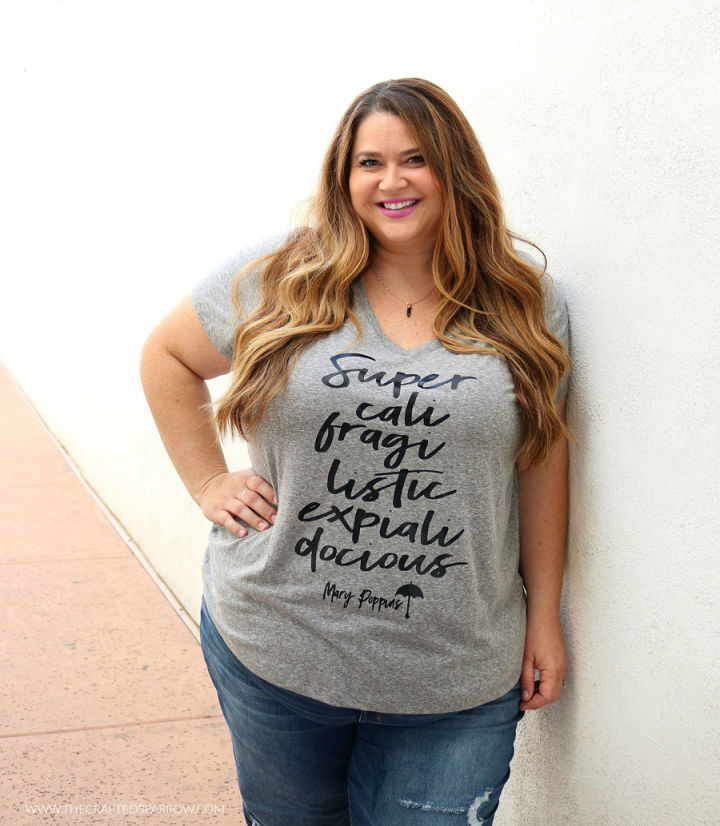 Inspired by Marry Poppins, this Disney shirt idea is perfect for any adult too! Just get your hand on your favorite relaxed tee and get printing! Get the expressions vinyl from the tutorial, an iron, and vinyl cutting machine. thecraftedsparrow
20. Make Your Own Mickey Disney Shirts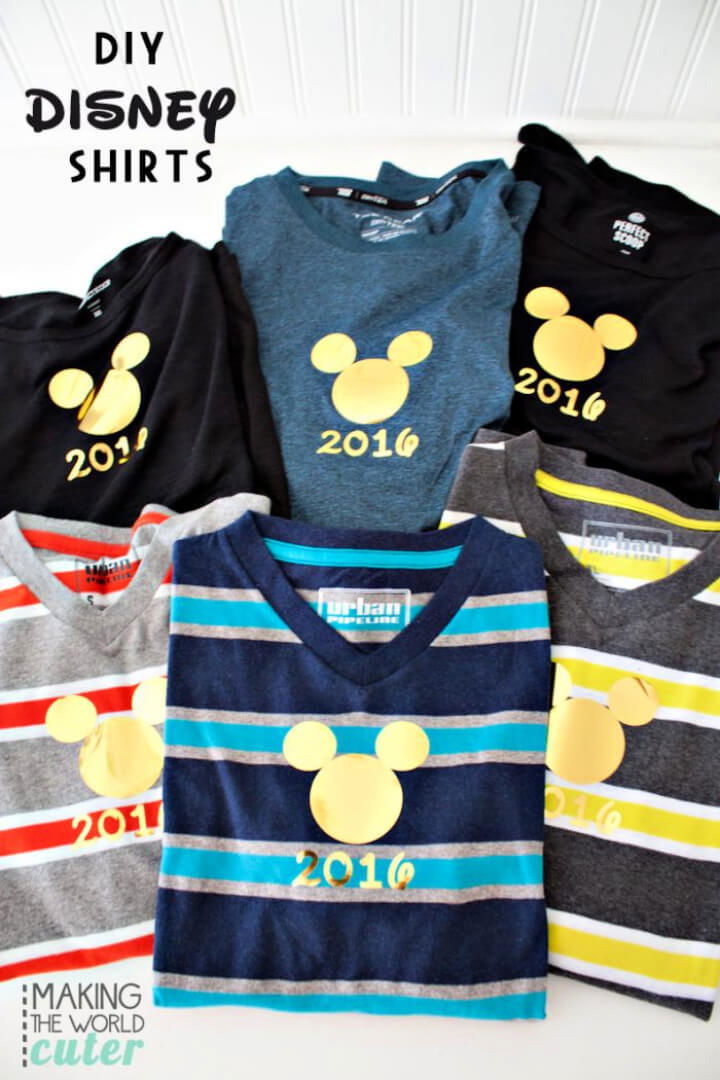 For your family and fun-filled Disney trip, make these super cool and darn easy Disney shirts that can be a totally coordinated fun for your whole family! On some simple T-shirts, add on the glittery Mickey silhouette with the year for a cherishable keepsake. makingthewor
21. DIY Disney Shirt Graphic Tee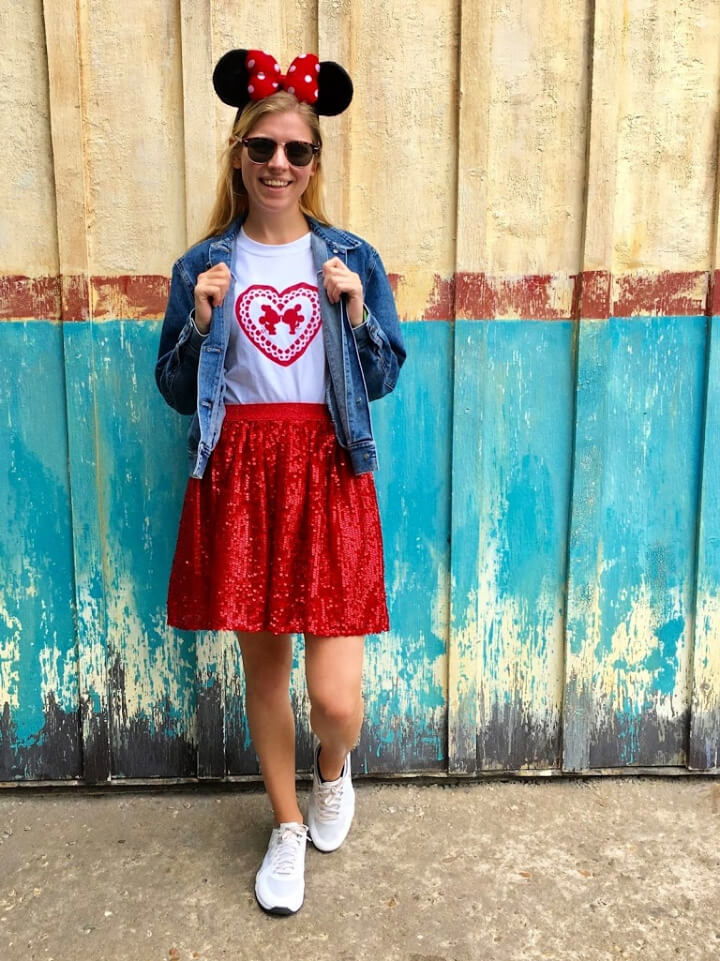 Are you looking for the flawless Disney shirt ideas? That can go wholly complimenting with your entire attire? Check out this super cool and chic Disney graphic T-shirt. You can choose between the iron-on graphic or stencil graphic for this one! centralfloridachic
22. Disney Shirt Using Freezer Paper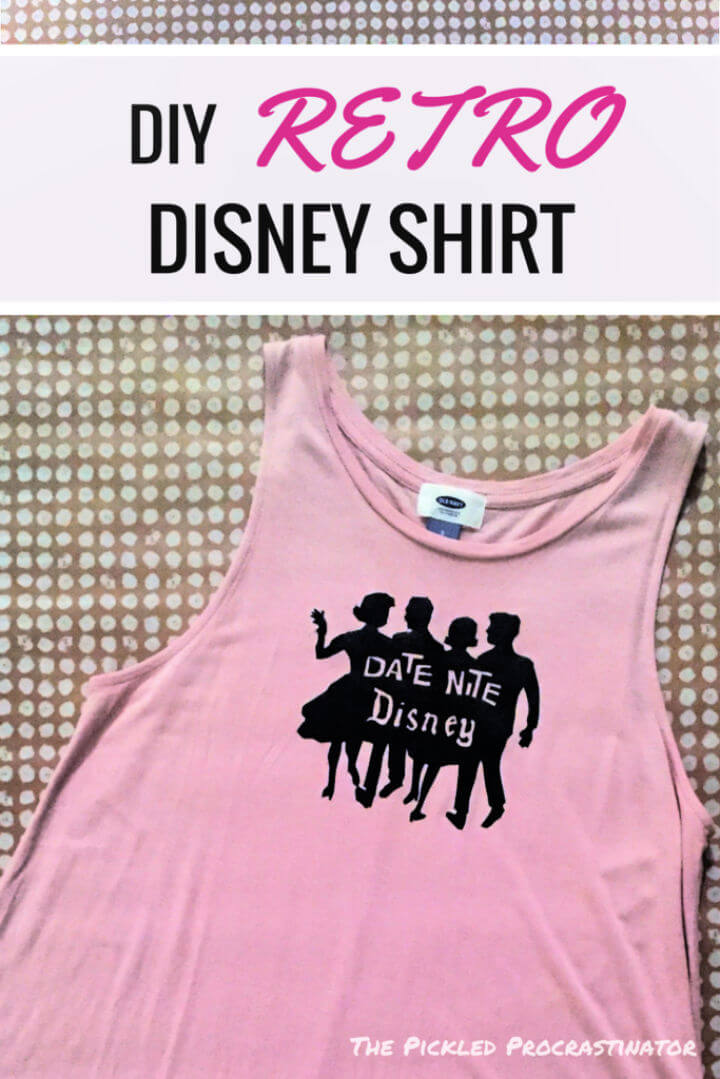 Well, that's perfect if your friends are planning for a double date Disney trip! You can actually make these super charming matching DIY Disney shirts! Make your own custom stencil using freezer paper, X-acto knife, paint, and get the image of your choice. thepickled
23. Disney Tie-Dye Shirts Ideas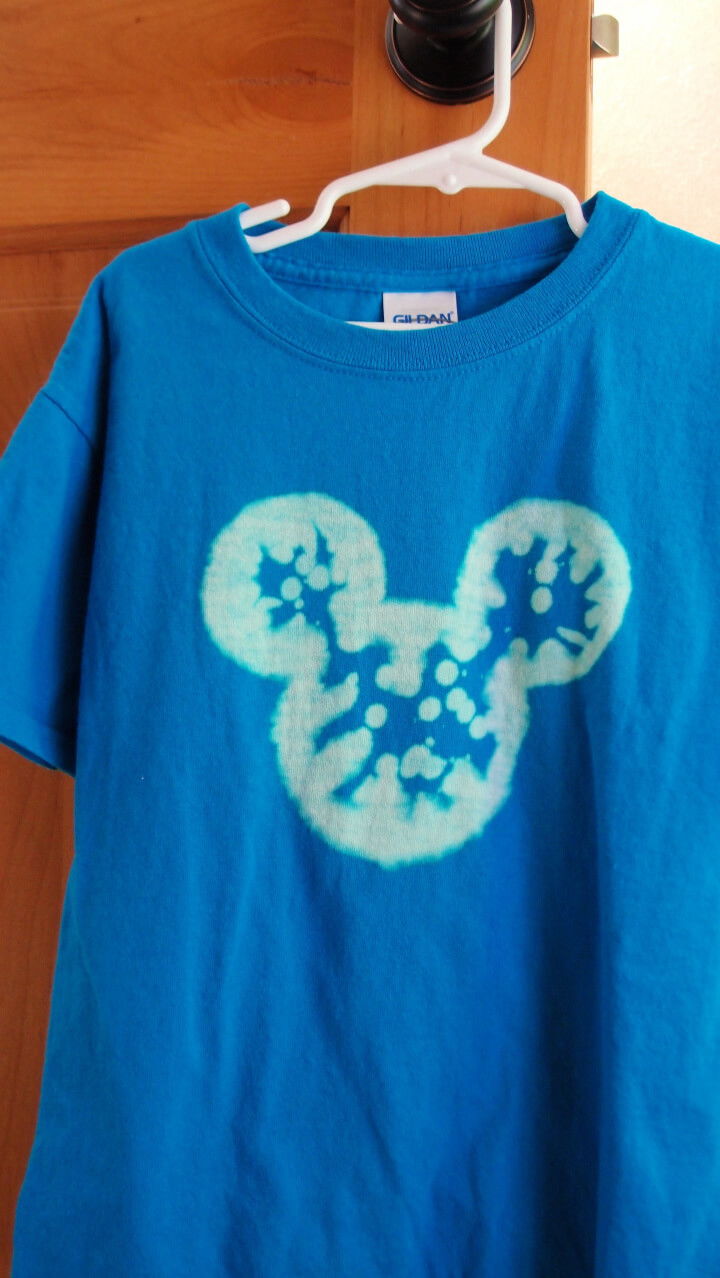 Get crafty by making yourself this Disney tie-die shirt! This tutorial features quite a manual approach, but it is quite cheap and even more fun! Working around tracing a Mickey silhouette using chalk and then using a bleach pen. kristenanneglo
24. Quick DIY Disney Silhouette Shirts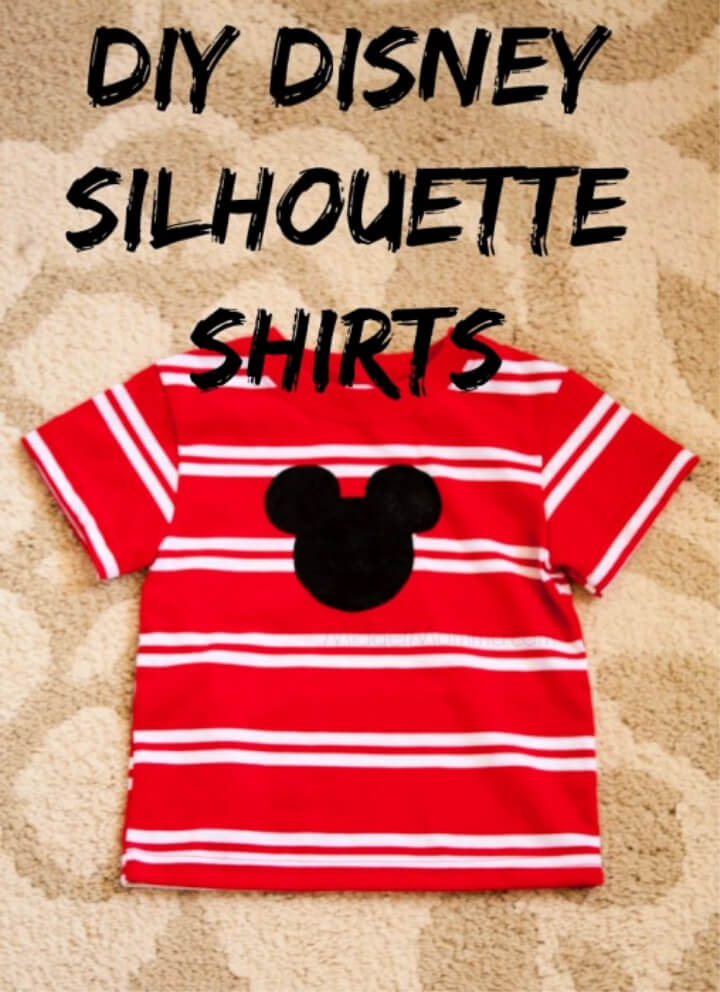 Bring the ultimate fun to your kids with these quick DIY Disney shirts! Made using Mickey silhouette, you can turn any simple shirt into a Disney trip purpose shirt. You will need a shirt, fabric paint, Disney silhouette image, and a foam brush. midgetmomma
It's raining, Mickeys! Or Mickey-alikes. Make your kid the Disney shirt of his dreams by using this hidden Mickey idea! You can work on this idea by using Cricut explore, Cricut design space, Mickey head template, cardstock, T-shirt, and Fabric markers. 100directions
26. Making Mickey Tie Dye Shirts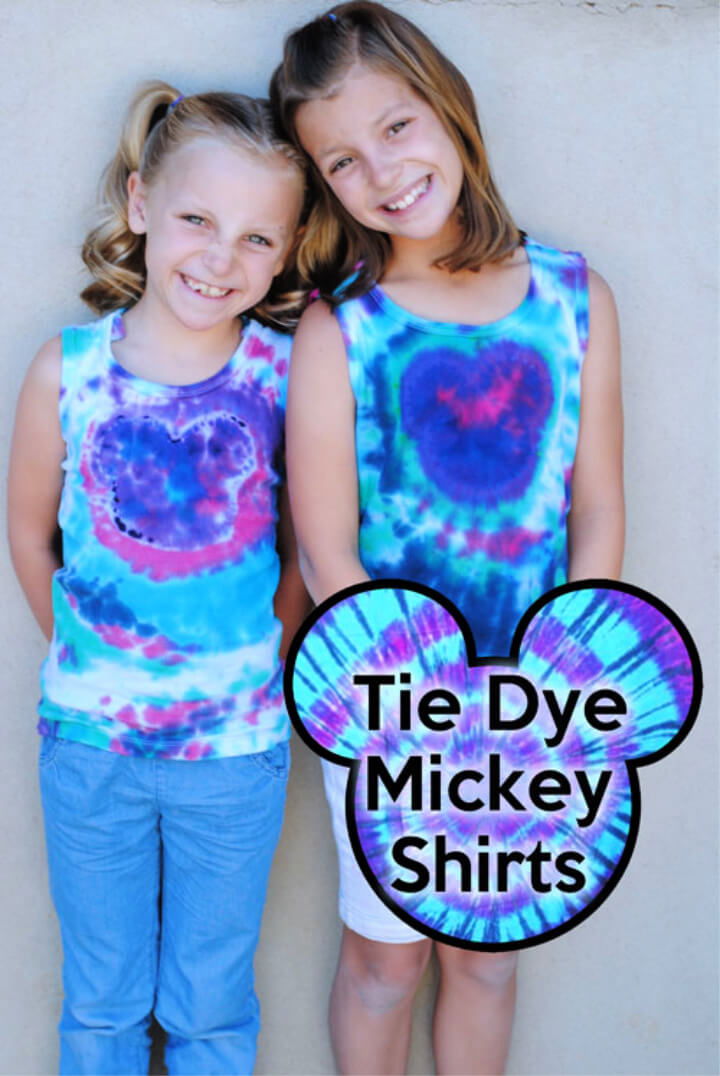 Check out this super funky and lively Tie-die mickey T-shirt! You can either buy some funky tie-dye shirts from the market or make simple shirts like this! Then get the mickey silhouette in the middle, and you are all set to go. getawaytoday
27. How to Make Baymax Shirt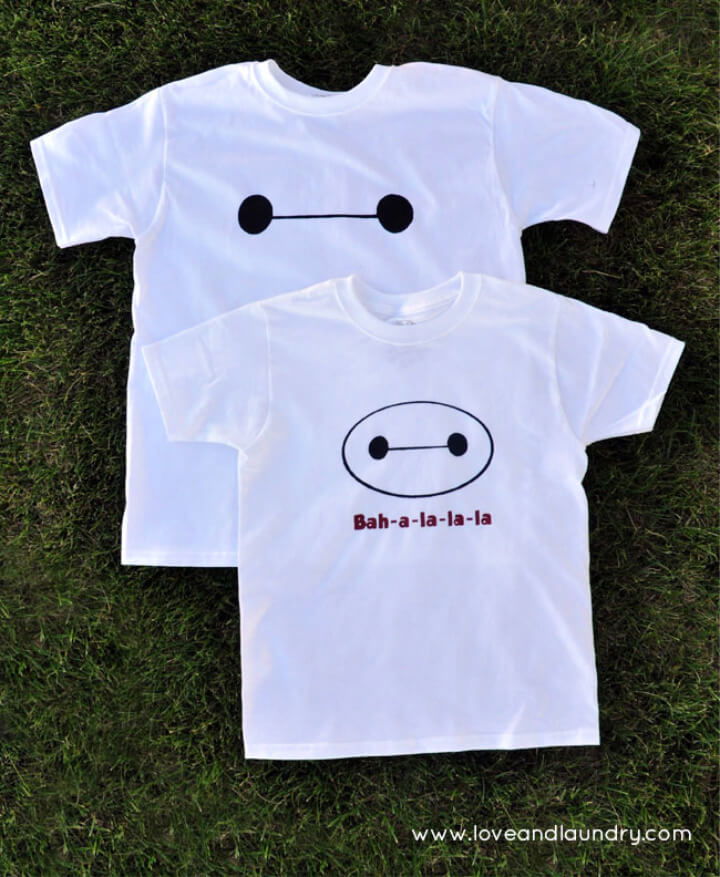 We have all been thrilled and wish to get a loving and caring friend like Baymax! This simple Baymax Disney T-shirt is going to steal your heart! If you have your Disney trip planned with such a caretaker and a friend, make them and yourself these matching shirts. loveandlaundry
28. Easy to Make Disney Shirt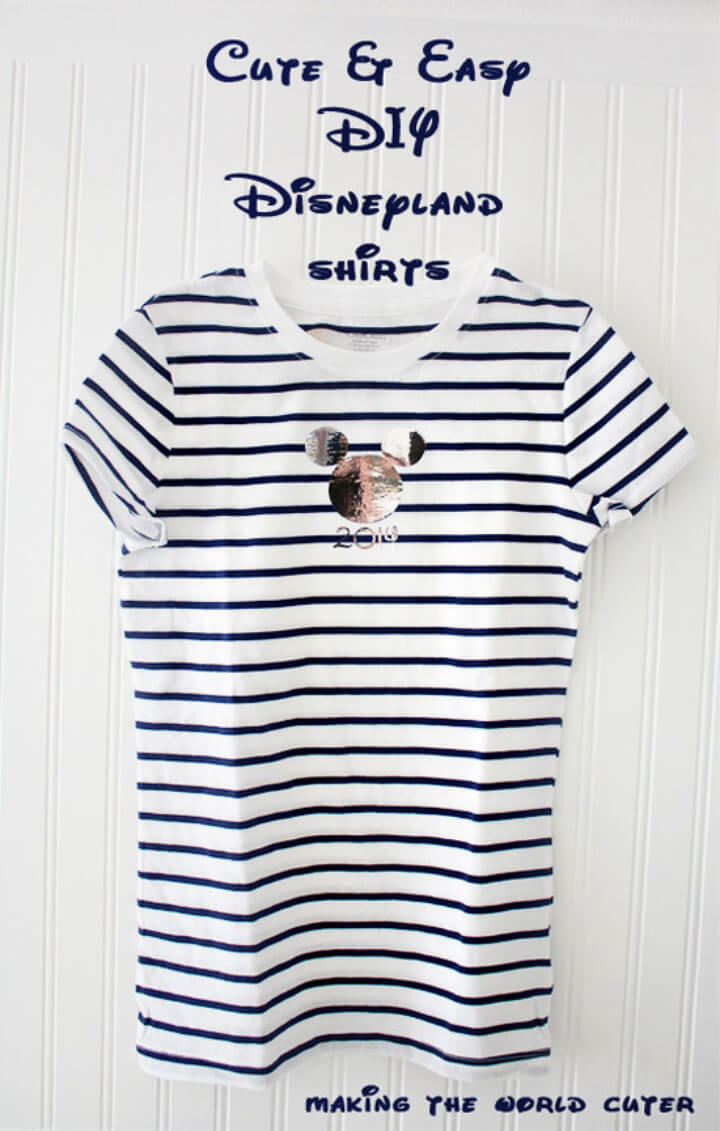 Here's another super cute and easy way to make your DIY Disney shirt in no time! This time using a glittery and all silver Mickey silhouette with a cute Disney or dancing font to make the trip even more memorable by adding the dates below. makingtheworld
29. DIY Snow White Disney T-Shirt
If your little girl is in love with the Snow White, on her next trip to the Disney land. Make her this super cute and Snow White Disney shirt. You can work around some Snow White applique by using a large scrap of fabric, fusible bond, and a few other supplies! momrewritten
30. How to Make Disneyland Shirt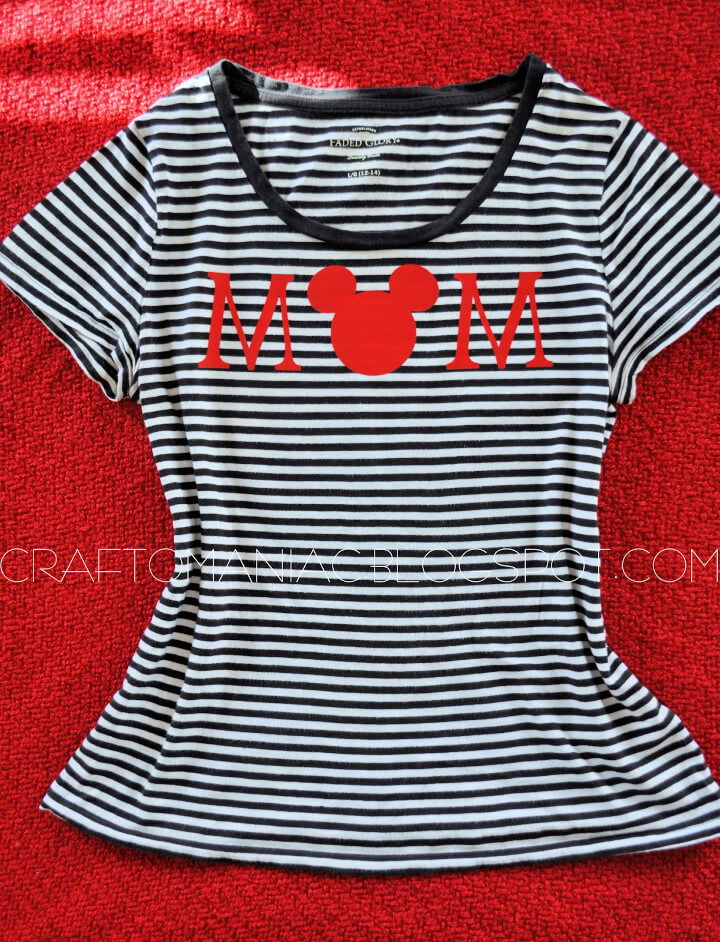 Start by cutting your images by using a Cricut machine. Then use a heat transfer vinyl to transfer them on the T-shirt! Use a striped T-shirt to match it with the Disney theme, of course. For step by step guide, hit the tutorial. craft o maniac
Related DIY Projects and Ideas
Family Reunion Games: Whether you're planning a family reunion, or just looking for ideas of how to have more fun, get everyone together and start playing these fun family reunion games the whole family will enjoy.
DIY Vinyl Projects: Get inspired for your next home improvement project with these best DIY vinyl projects. From window treatments to a kitchen backsplash, there are plenty of ways to transform your home using vinyl.
Stickers with Cricut: Make your own stickers with the Cricut Maker. Find out how to use this awesome tool to make stickers for kids, adults, and yourself.
Ladybug Costume Ideas: Want to know how to make a ladybug costume? Here are simple DIY ladybug costume ideas that you can easily pull off with some creativity, time, and a little bit of fabric.
T-Shirt Sewing Patterns: Get your sewing groove on with these beautiful and simple t-shirt sewing patterns for women and kids. These patterns are ideal for both beginners and experienced sewers.
Crochet Mickey Mouse Patterns: Get your hands on some crochet patterns for your favorite Disney characters. These free crochet mickey mouse patterns features easy to follow instructions and lots of step by step photos.
Doll Sewing Patterns: Looking for a doll pattern to make your own doll at home? We've rounded up free doll patterns from the internet so you can easily make your favorite doll.
Gender Reveal Ideas: Throw a gender reveal party today! Whether you're having a baby, or just announcing your pregnancy, these gender reveal ideas are fun and creative ways to celebrate the momentous occasion and announce the baby news.
Conclusion:
Did you see how many exciting and fun ways are out there for you and your family to enjoy together? By making these DIY Disney shirt ideas, you can add some perfectly fonding memories to the family album. Have some unforgettable fun on your next trip to Disney land and post your Instagram with some stunning family shots!