Making cricut stickers is such a creative way to show off your personality and individual style! With just a cricut machine and some materials, there are countless possibilities on how to make unique cricut stickers. From printable vinyl to paper and adhesive fabric, the cricut can help you create professional yet personal stickers for all sorts of DIY projects. Although it may seem intimidating at first, there are plenty of simple steps that can be taken to craft custom cricut stickers. By following simple cricut sticker tutorials here or creating your own cricut designs, you can make beautiful cricut stickers for all of your projects or for fun!
Learn how to make cricut stickers with 12 easy and fun ways to make stickers with Cricut with step by step instructions! Explore through our collection of some pretty to make stickers with Cricut. But hey wait, not just, on another exciting note most of our selected tutorials come with free designs too.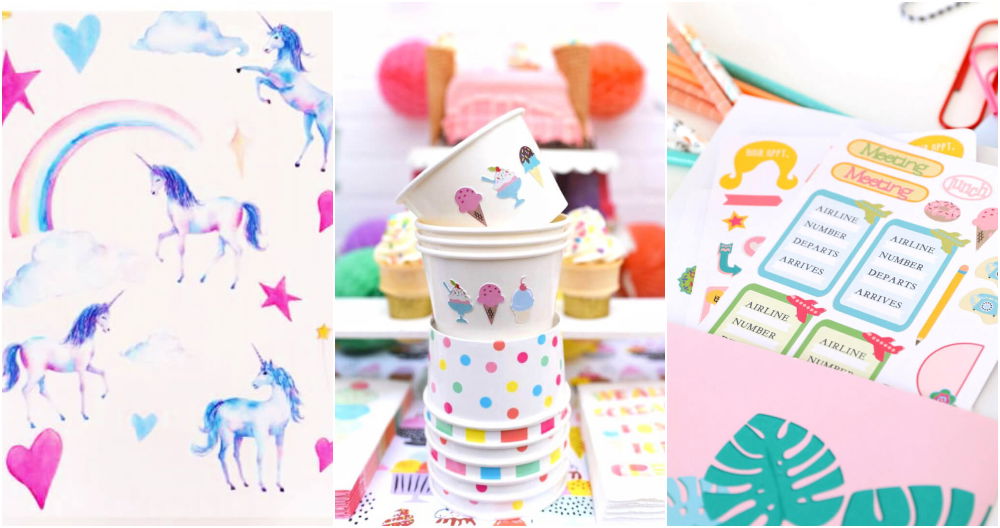 Make Cricut Stickers?
Are you craving to redo your planner lookout? Or looking for a party decor setup, say an ice cream party, a summer fruits rejuvenation day, a cool pool summer day or perhaps for your business? Well, look no more. We have got your back. If your organization obsessed brain loves adding labels and stickers to pretty much everything from stationary to planners. You have landed in just the right place to satisfy your cravings and obsessions.
Here, we have some pretty quick tutorials to make stickers with your Cricut! Oh, and don't just expect your Cricut machine to be used for cutting vinyl or paper. You can make pretty cool, cheery and lively stickers with your Cricut machine. The main two things that you will be needing are going to be a cutting machine and a Cricut printable sticker paper. Easy peasy! Plus, if you are having any queries or blocked at the paper issue, we have got those covered here too.
Our Guide: How to Make Stickers with Cricut
Blog Introduction: Decorating your things has never been easier than with Cricut's easy to use machine. You can make professional looking stickers for all of your things in minutes, and personalize them however you'd like. Keep reading this guide to find out everything you need to know about making stickers with Cricut.
Supplies You Will Need
Before you get started, you will need to gather the following supplies:
Cricut cutting machine
Sticker paper
Cricut cutting tools
Design space software
Computer or laptop
Now that you have everything you need, you can start making your stickers!
Step One: Choose Your Design
The first step is to choose the design for your stickers. You can either create your own design using the Cricut Design Space software, or you can choose from one of the many pre-made designs available in the software. If you're feeling creative, go ahead and design your own custom sticker! Otherwise, feel free to choose a pre-made design. Either way, once you have chosen your design, it's time to move on to step two.
Step Two: Upload Your Design
Once you have chosen your design, the next step is to upload it into the Cricut Design Space software. To do this, simply open the software and click on "Upload Images." Then, find the image file for your sticker design on your computer and click "Open." Your sticker design will now be uploaded into the Cricut Design Space software and ready to be cut!
Step Three: Cut Your Stickers
Now it's time to cut out your stickers! First, select your sticker design in the Cricut Design Space software and then click "Make It." Next, select "Mirror Images" so that your sticker design will be cut in reverse (this step is important so that your stickers will be correctly oriented once they are peeled off of the paper).
Then, select the type of paper you are using (for example, glossy sticker paper) and click "Continue." Finally, load your sticker paper into your Cricut machine and click "Cut." Once the cutting is finished, carefully remove your stickers from the mat and enjoy!
Stick them on notebooks, laptops, water bottles—anything you can think of! And that's all there is to it—now you know how to make amazing professional looking stickers using a Cricut cutting machine!
Decorating things has never been easier than with a Cricut machine. With just a few supplies and some simple steps, anyone can make beautiful custom stickers in minutes. So what are you waiting for? Go grab a Cricut machine and start decorating all of your things today!
1. Making Stickers Using Cricut Print Then Cut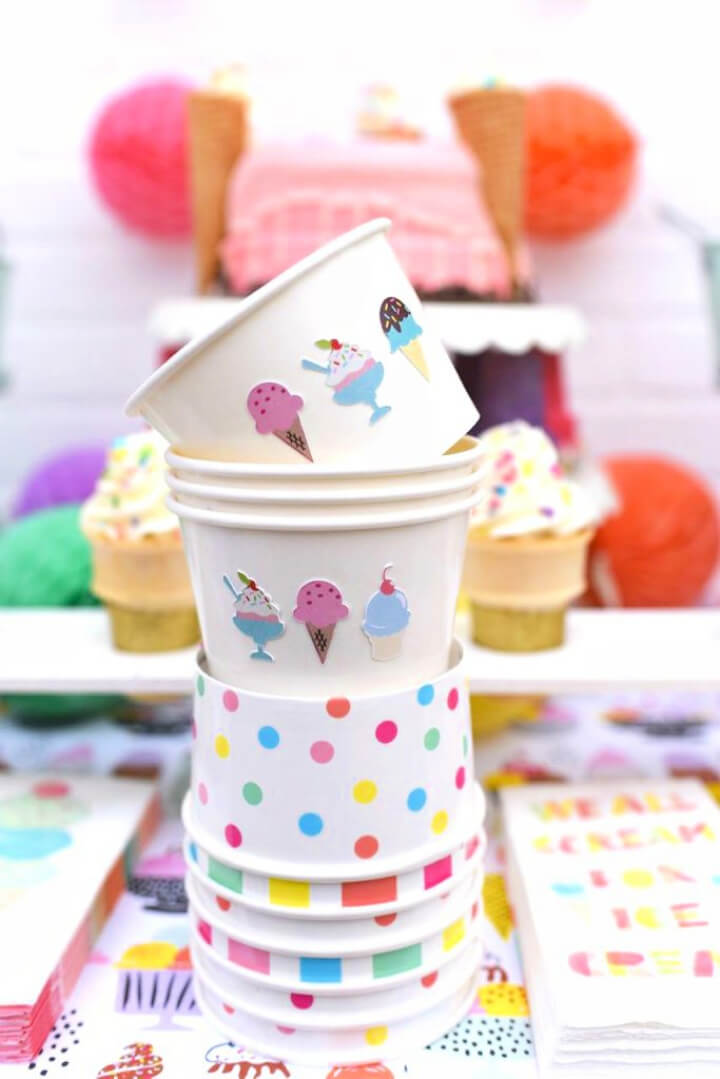 If you are planning to throw an ice cream party, you might want to upgrade your party decor with this Cricut stickers idea. The tutorial suggests to print Cricut stickers then cutting them. You will need Cricut Explore Air 2 machine and Cricut printable sticker paper. makelifelovely
2. Cricut Print + Cut Wedding Planning Stickers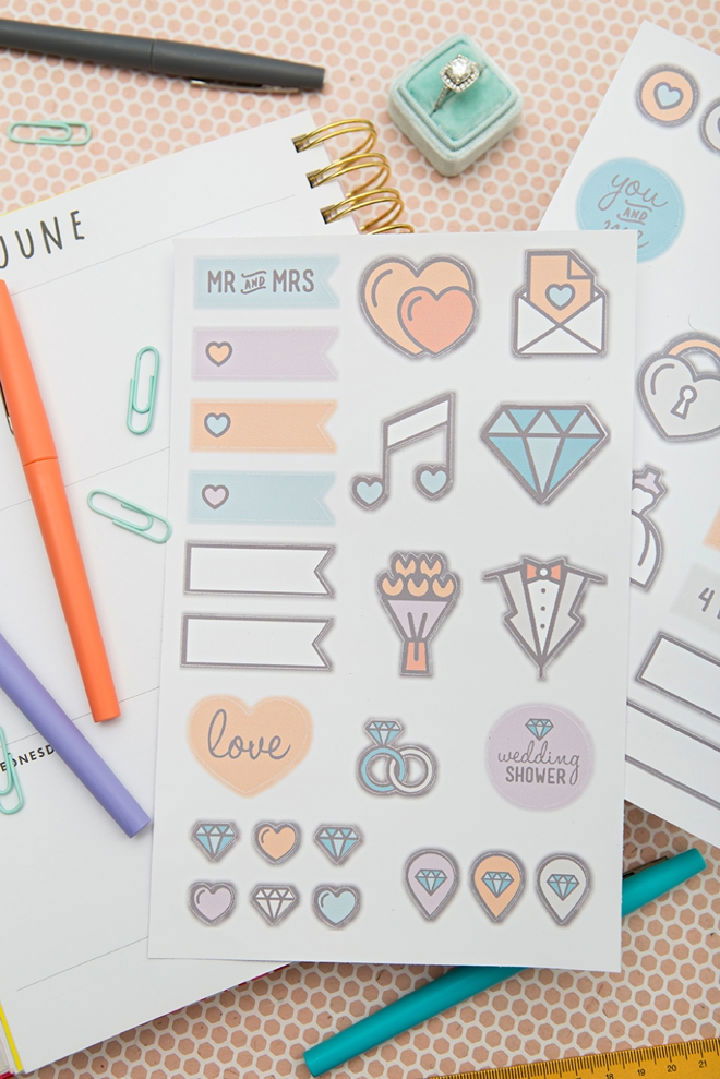 If you have the planner juices flowing inside you, you are going to adore this Cricut print and cut wedding planner stickers idea! This handy and appealing planner will make things pretty systematic and easy for you! You can write down tiny notes in between. somethingtur
3. DIY Cricut Stickers with Your Own Images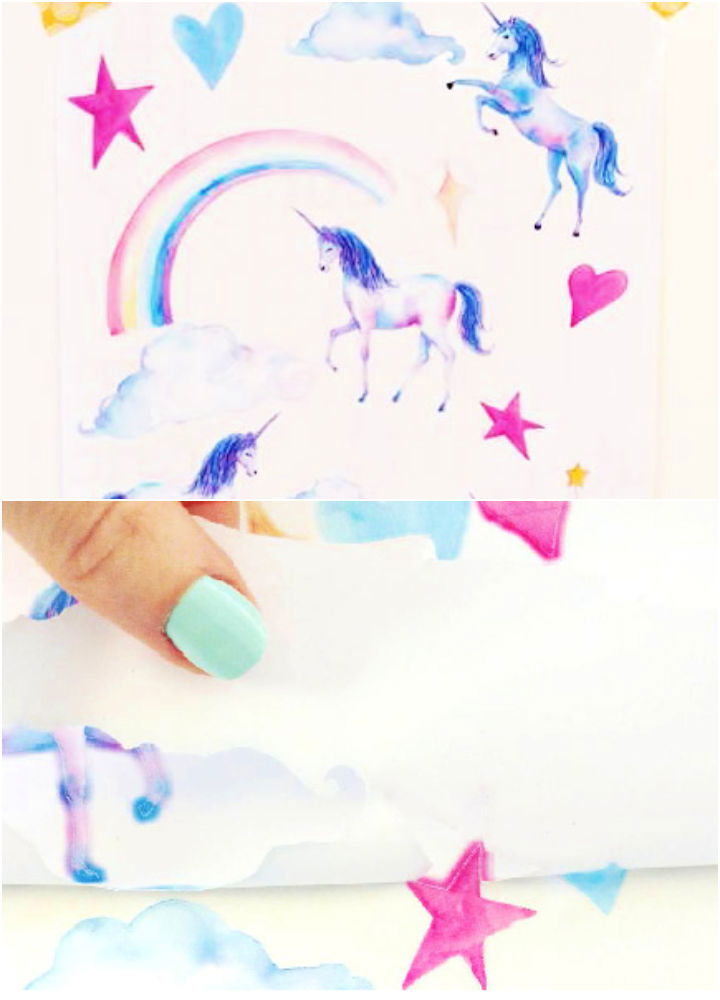 Oh, the charm of unicorns and their enchanting sensational appearance. Make your own customized stickers and add a glammed up touch to your notebooks or planners. Get the step by step guide with illustrations here. craftinginthe
4. Make Your Own Cricut Stickers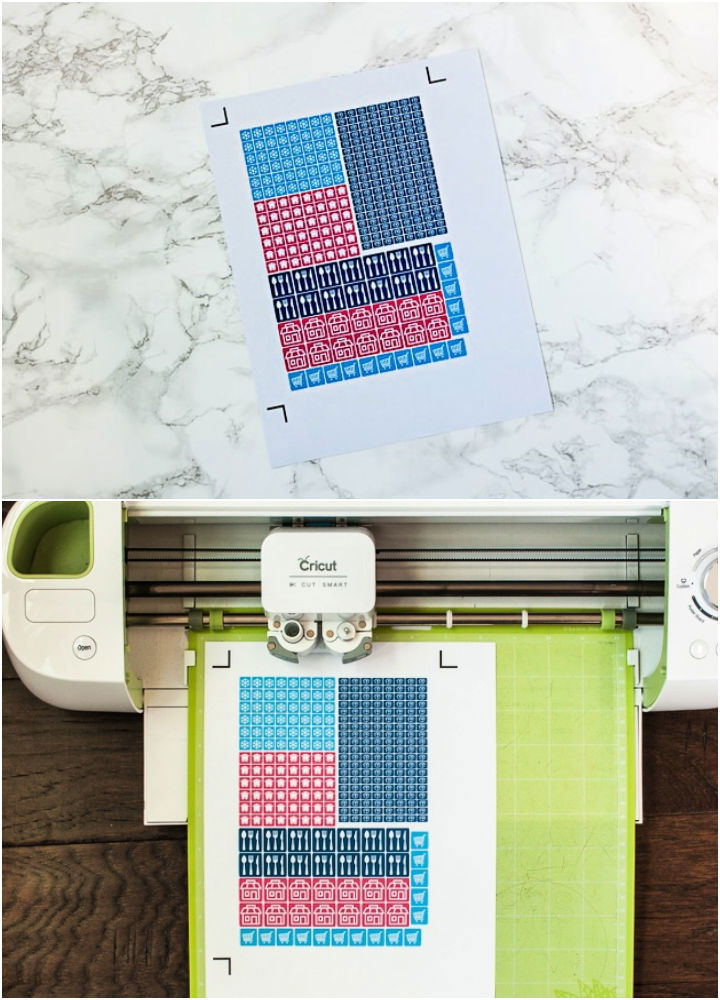 Meal planning is not an easy task. You have got to take care of each and every teeny tiny detail so as not to miss anything or leave anything to chance. Make your meal plans flawlessly with these printed stickers using your Cricut maker. keystoinspiration
5. DIY Planner Stickers with Cricut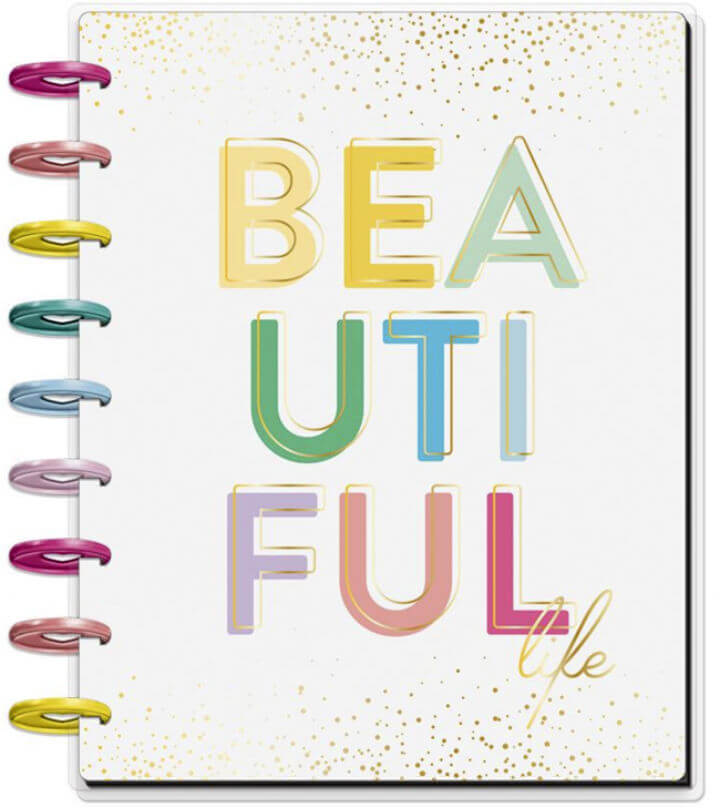 Well, well, look at that. The extensively sought after recipe of a Happy and beautiful life. With this comprehensive and coolest planner in your hands, add up some cheery and heartfelt Cricut stickers and plan your days with passion and liveliness. hellocreative
6. Vinyl Car Window Decal Sticker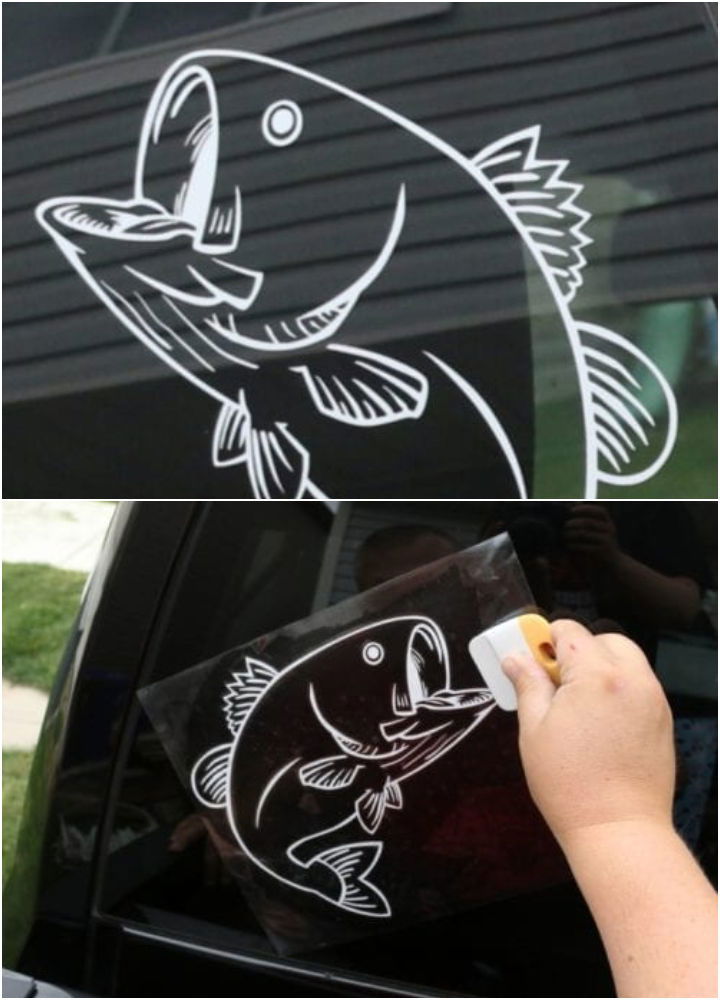 We have all seen those creative and sometimes crazy unique stickers displayed at the back mirrors of the cars. If you love expressing your love for football, fishing, perhaps a motivational saying. With this tutorial, put it up with this vinyl car window sticker. thecraftytalker
7. Homemade Planner Stickers with Cricut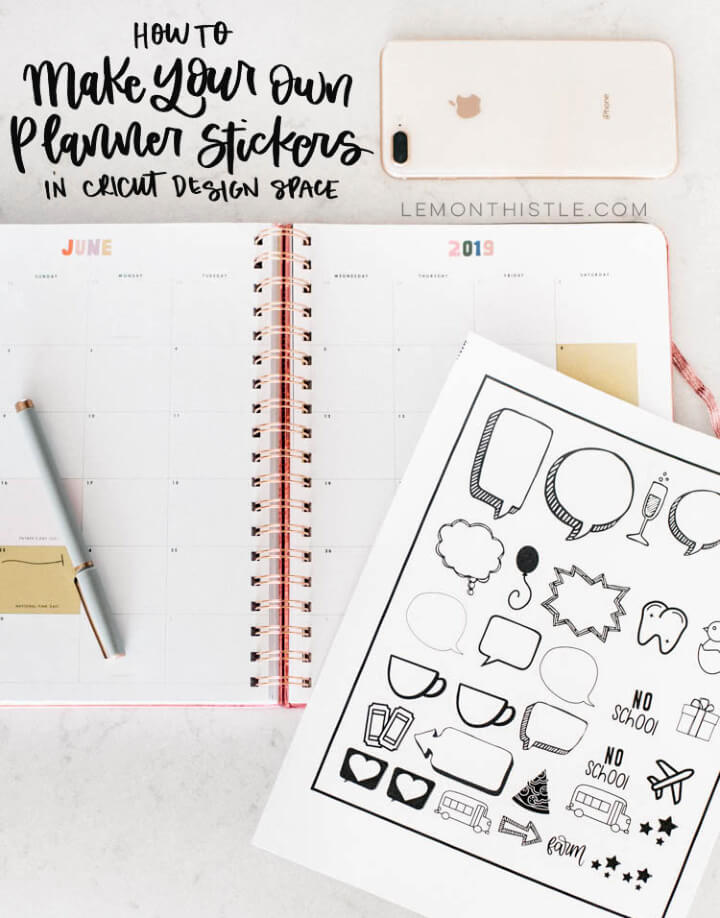 If you are a calendar addict, you must adore this idea! Make your own personalized planner stickers using an inkjet printer! Along with a Cricut which is capable of print and then cut, Cricut sticker maker and a standard grip mat. lemonthistle
8. DIY Stickers with Your Cricut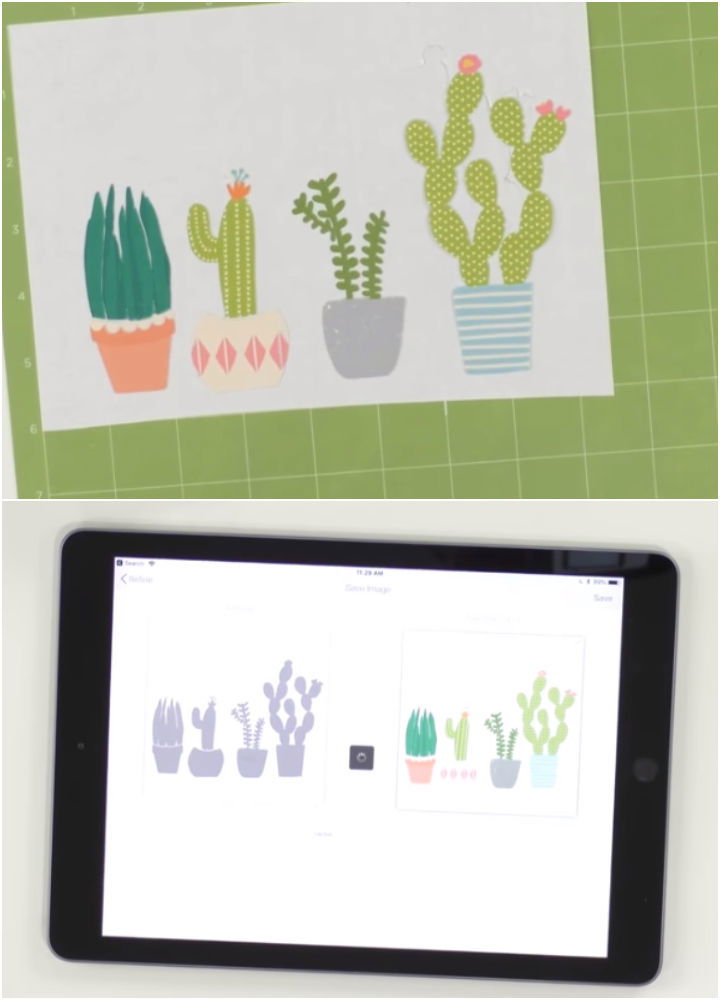 Decorate your school supplies, cheer up your planner diaries or your journals, keep yourself pretty organized with these Cricut stickers. If you have had your eye on a cool printable sticker for a long time, the tutorial is going to walk you through the steps to nail that! makersgonna
9. Free Happy Planner Stickers with Cricut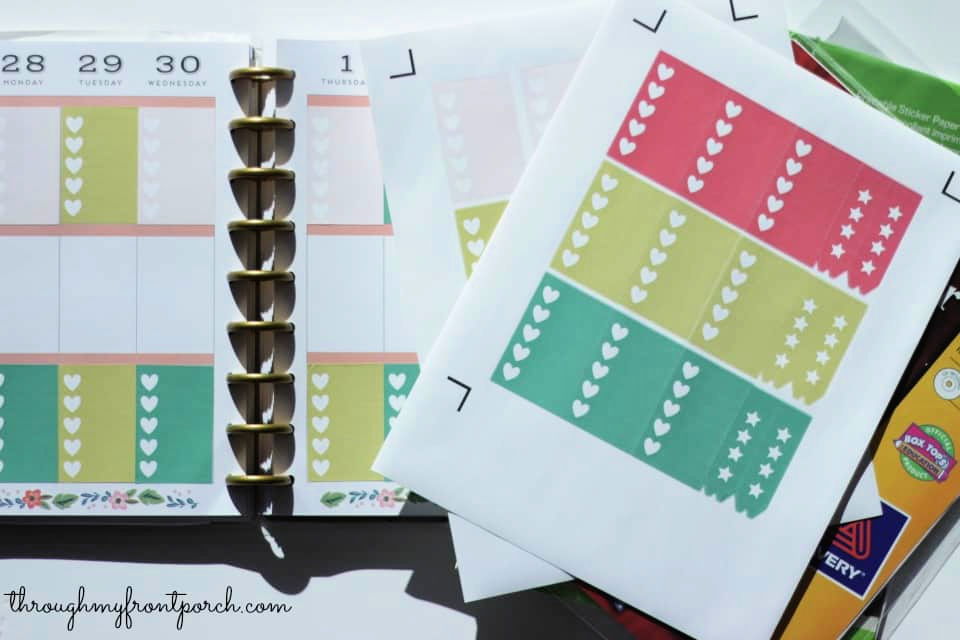 Planner sticks bring a cheery and lively touch to your planning and agendas for each day! You can add up tiny stars or bullets in between and make everything look so achievable just by looking at it! But you have got to choose the right sticker paper material! throughmy
10. How to Make Cricut Planner Stickers
Aren't these the pretty versatile, adorable and catchy planner stickers you have come across? Add up more colors and life to your every day or otherwise special tasks, look at this cute "Note to self," sticker. We adore it to the fullest. directions
11. Create Cricut Planner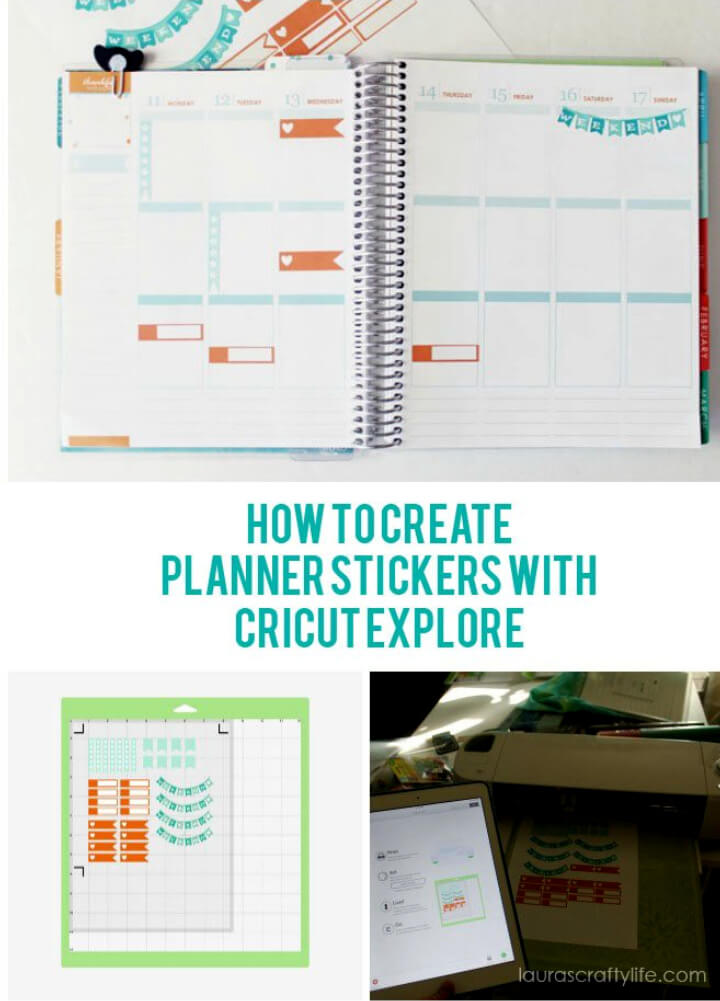 To keep yourself all motivated and going, you have got to keep tabs on your daily tasks and your goals. Let's make that happen as creatively and as lively as possible. Use your Cricut explore with the Cricut sticker vinyl and a printer to bring positivity across your schedule. laurascraftylife
12. How to Cut Planner Stickers with Cricut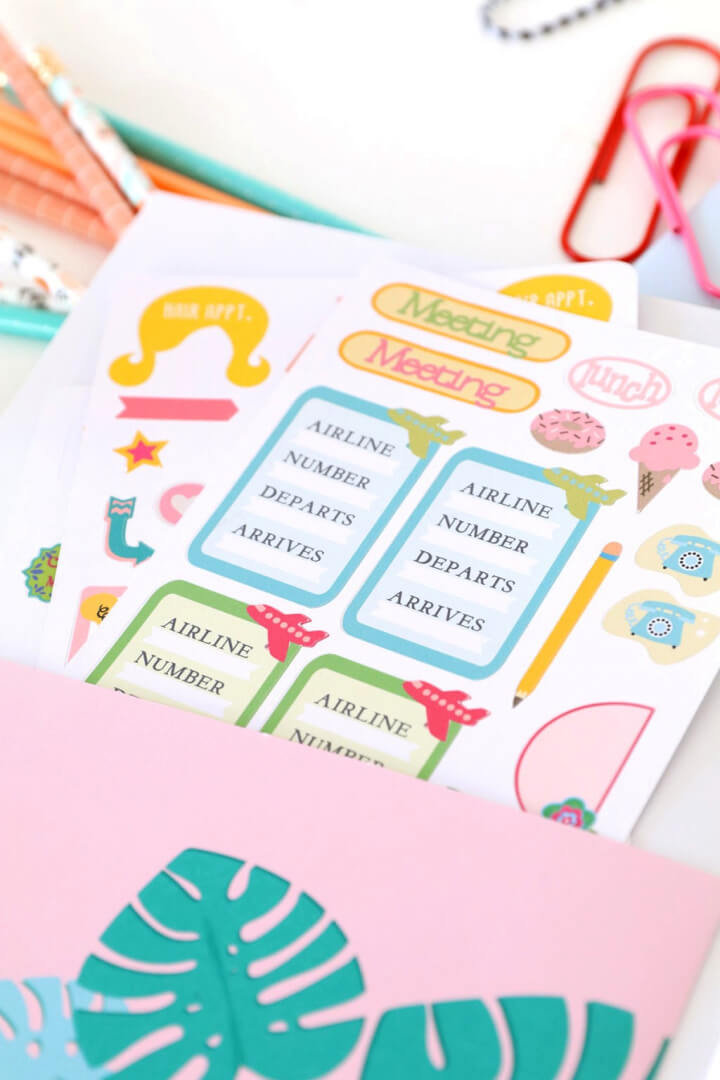 Create custom shaped stickers in just a few minutes using your Cricut explore machine on a printable sticker paper. The tutorial suggests using Cricut print then cut pattern for adding a flair of bright shades in your planner. damasklove
Related DIY Projects and Crafts
Bullet Journal Ideas: Find these simple bullet Journal ideas that are great to keep track of your thoughts and ideas. It can also be a place to store inspiration for future projects.
DIY Mouse Pad: There's no need to spend money on a mouse pad when you can easily make your own using materials you have around the house. From foam board to fabric, these are fun and creative DIY mouse pad ideas to make your own mouse pad.
DIY Notebook Cover: Making your own notebook cover is a great way to show off your personality and style. Here are ideas for DIY notebook covers that you can try. There's sure to be a notebook design that you'll love.
Gift Wrapping Ideas: There's no need to be boring when it comes to gift wrapping. These unique gift wrapping ideas will make your presents stand out from the rest.
Crafts for Teens: If you're looking for something fun and cool to do, check out these cool crafts for teens! These art projects are easy enough for anyone to do, and they're a great way to express your creativity.
Kids Crafts: Looking for some fun and easy crafts for kids? Look no further! This list of crafts is perfect for children of all ages. From painting to building, there's something here for everyone.
DIY Wedding Ideas: Get creative with your wedding decor! From unique centerpieces to creative photo ops, these cheap DIY wedding ideas will help you create a wedding that is truly memorable. Plus, find inspiration for your wedding apparel and food too!
Crafts to Make and Sell: If you're looking for some easy crafts to make and sell for profit, then this list of crafts is perfect for anyone who wants to start their own small business.
Conclusion
With 12 different ways to make Cricut stickers. We hope this article has inspired you to get creative and start making some amazing Cricut stickers of your own. If you're looking for even more ideas, check out our other posts on using Cricut vinyl or explore the amazing world of sticker books. Make thrifty and catchy party decor and take your DIY stickers game to a new level. Happy Cricut-ing, then, our precious DIYers. Happy crafting!