A DIY wedding card is a great way to show your guests how much you care. It can be as simple as a handmade card with a heartfelt message, or a more elaborate gift that includes a thoughtful note and other goodies. Do you want to make your own wedding card but you're not sure what to put on it? Well, here are 15 DIY wedding card ideas that will make your card look like a million bucks!
Earn more love of brides and grooms by wishing them a big "Good Luck" for wedding life venture with these 15 homemade DIY wedding card ideas having cool design templates. The efforts you will make to wedding invitations is like you are putting your love emotions and sentiments in the card, will be guaranteed to impress. Get raised in the eyes of wedding couples by saying something lovely from your heart using these card ideas, make a great keepsake too.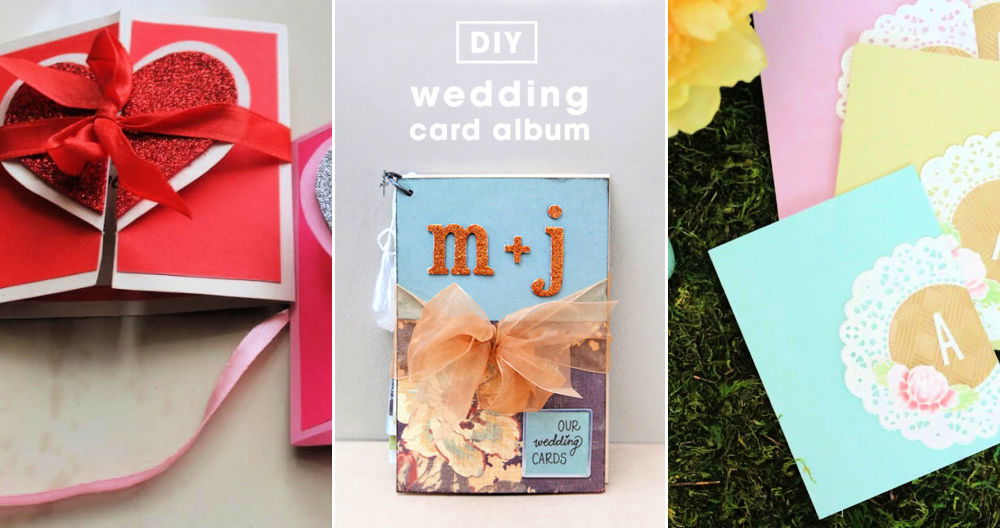 The list of simple DIY wedding ideas is also sharing lots of uncommon techniques to make and decorate a DIY wedding card design to give wedding congratulations in a heart-touching way. You will surely make these cards without breaking the bank but in a pro-style with provided pro tips. First, decide how you want your wedding card to look and next choose a design template to get the job done in just no time.
1. DIY Embossed Daisy Card With Paper Flags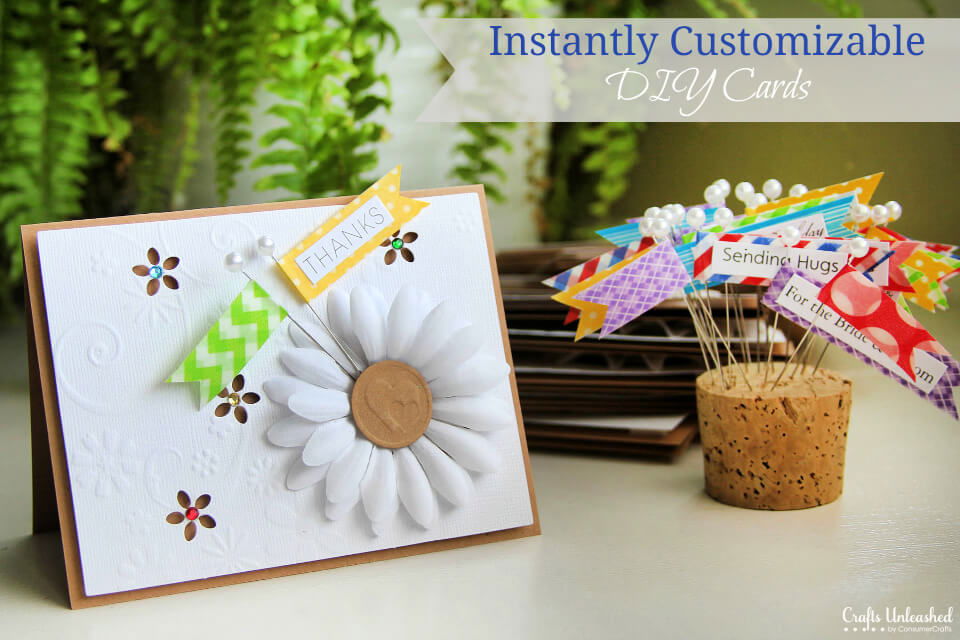 White is a holy color, and this card design looks dominating with it! It turns heart-touching with the quoted flag and daisy flower embellishments that you buy readymade! Make standing flag cluster using a wood cord, washi tape, and white pearl corsage pins!
2. Make Engagement and Wedding Card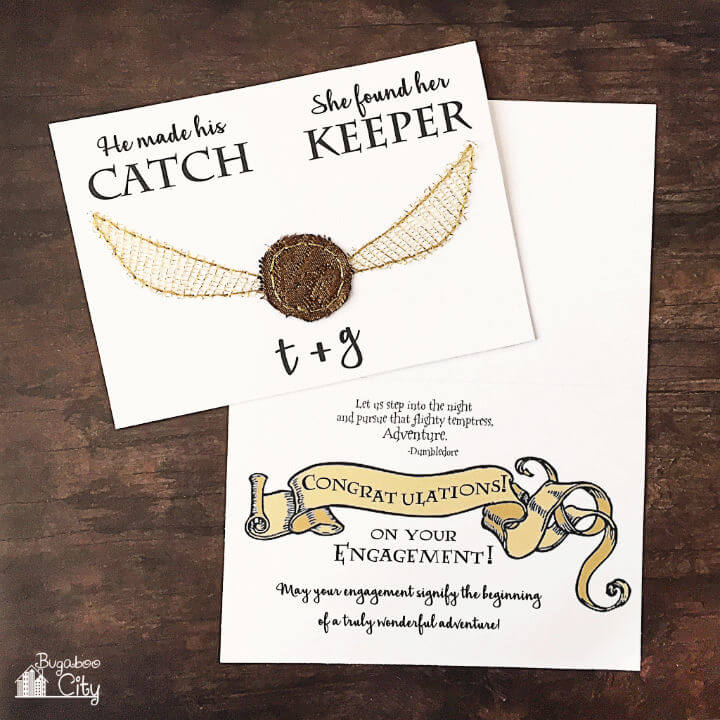 Congrats your friends on their engagement with this gorgeous card made of white cardstock! The cool embroidered wings give some cool effects to it! Use the DMC light effects floss in gold, gold brocade fabric, and gold mesh fabric to design this wedding card! Use a pencil to poke holes for wing embroidery! craftingcheerfully
3. Embroidered Wedding Card with Free Template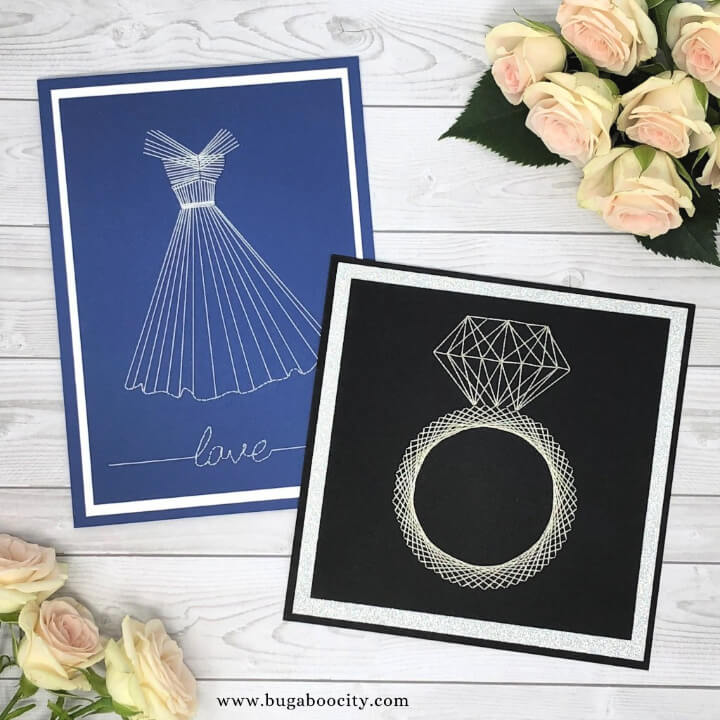 Get the free templates here to make the best wedding cards wishing the congratulations on the big day! According to the design template, poke the embroidery holes in the silver glitter cardstock cut in the wedding card shape! Use silver light effects DMC floss to embroidery diamond ring and bride dress pattern! Add a decorative border and write your love sentiments inside! craftingcheerfully
4. Free Floral Greeting Card Printables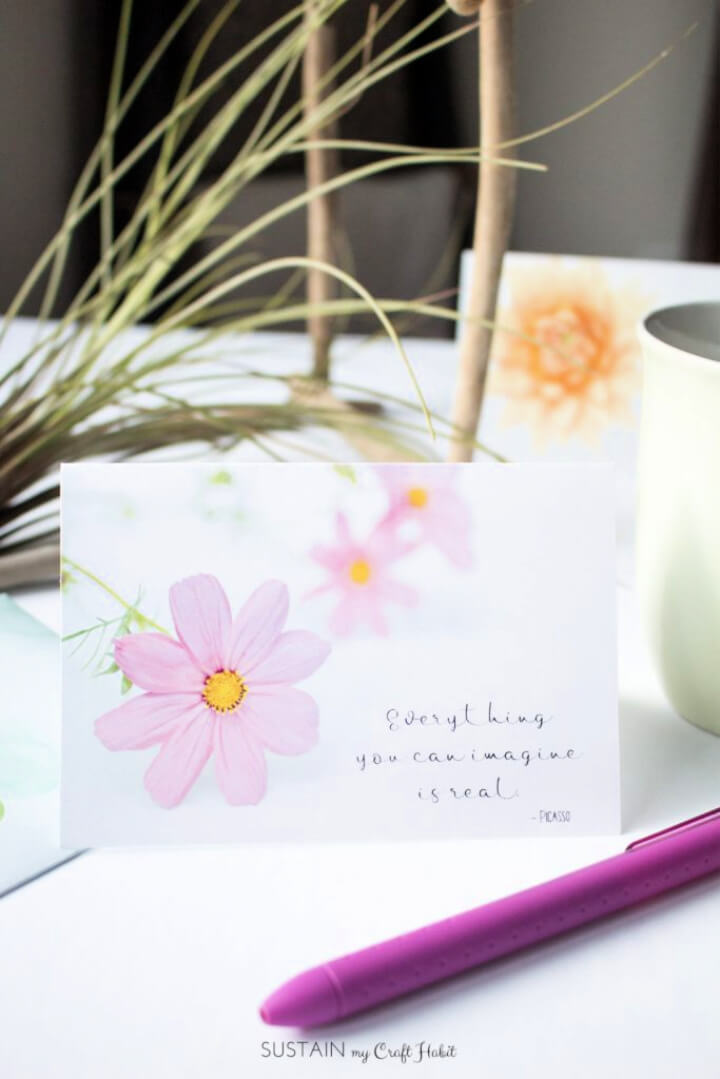 These floral greeting cards will make an excellent keepsake for brides! The best way to say a "Happy Marriage" and "Good Luck" to a bride on her big day! Print out the provided free printables using a color printer and then write custom words and quotes inside! A quick and simple wedding card to make in seconds! sustainmycraft
5. DIY Pink Paper Flowered Greeting Card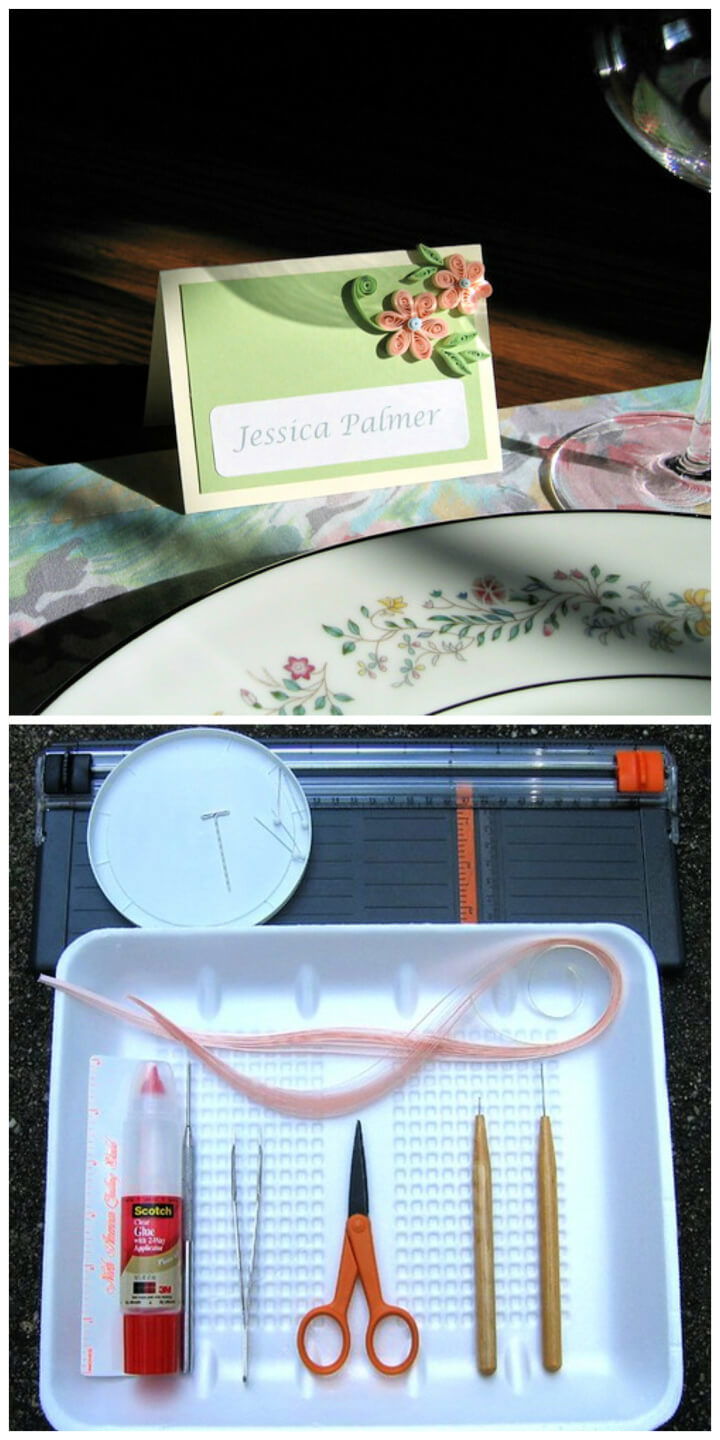 Get yourself impressed here with smart use of green and pink quilling paper in making the pink flower accents that will work great to spruce up your wedding greeting cards! Gluing these flowers in front of the cards will bring a cool 3D effect to a card! An impressive way to decorate your wedding cards with quilling paper! allthingspaper
6. Create Wedding Dress and Tuxedo Greeting Card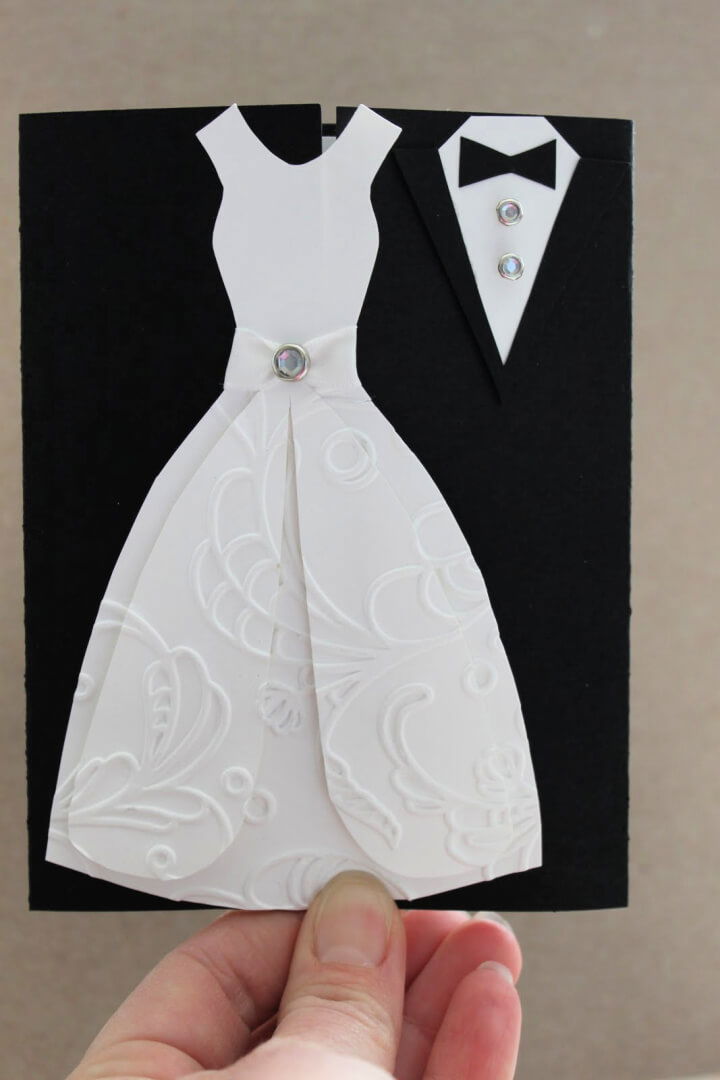 The most relevant wedding cards to make at home, the wedding dress and tuxedo greeting card! The best keepsakes the bride and groom will love to cherish for years to come! This card will open like a double door to reveal the wishes, quotes, and congratulation written inside! Here is how to make it justjulieb30
7. DIY Washi Tape Wedding Card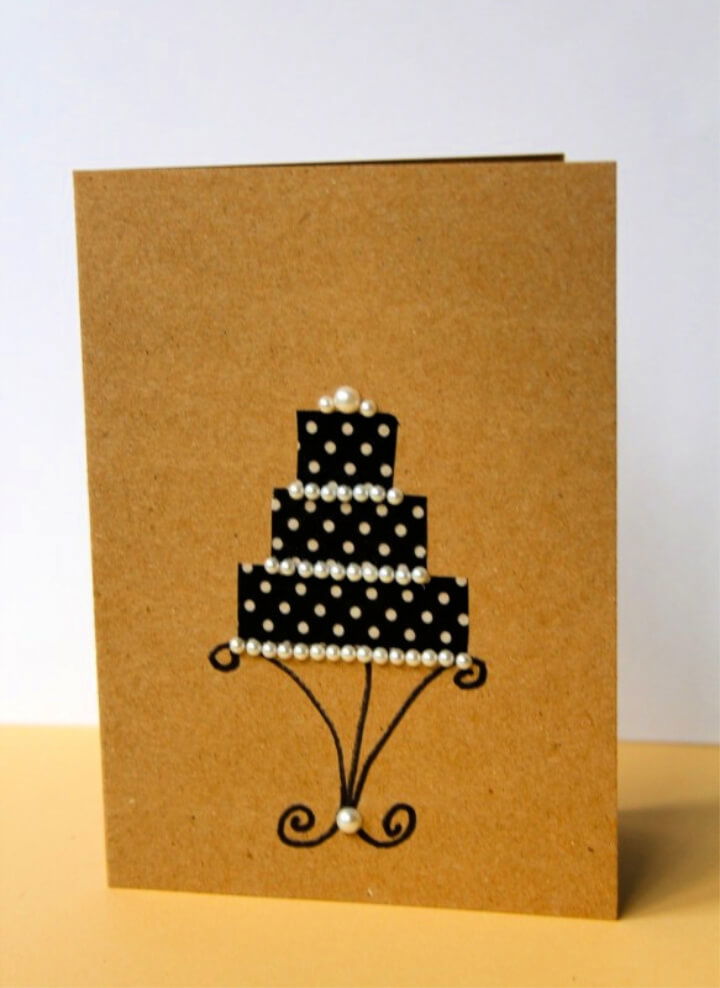 A big thanks to washi tape for this enticing design of wedding card, made to impress and congratulate from the heart! Make the card out of kraft cardstock and envelop! Put together 3 strips of black polka-dotted washi tape to make a cake design, beautify it more using stick-on pearls! Make the rest of the cake features like stand using black sharpies! 365daysofcrafts
DIY Ideas for Wedding:
Having a wedding can be an expensive undertaking. However, there are many DIY wedding ideas that can help you save money and still have a beautiful wedding. You can find the best DIY ideas for weddings below:
DIY Balloon Garland for Wedding:
There are so many things you can do with balloons for a wedding, and this DIY balloon garland is a great way to show your guests that you put effort into the wedding party. This is a great idea for any type of party, but it's especially perfect for the wedding.
Unique DIY Wedding Gift Ideas for Bride and Groom:
We all know that the bride and groom are going to be busy with wedding planning, so why not make them a DIY wedding gift? These are some of the best DIY wedding gift ideas for the bride and groom that are inexpensive and wouldn't require a lot of work on your part.
Best DIY Wedding Table Numbers and Holders
Table numbers are always a nice touch to any event, and they are easy to make. A table number holder is a great way to tie in your wedding theme, and it can be made using materials that you have around the house. This article will show you how to make your own table numbers and holders for your wedding.
Inexpensive DIY Wedding Favors To Please Your Guests
No matter what your budget is, there are many inexpensive DIY wedding favors to please your guests and save money.
8. Make a Doily Wedding Dress Card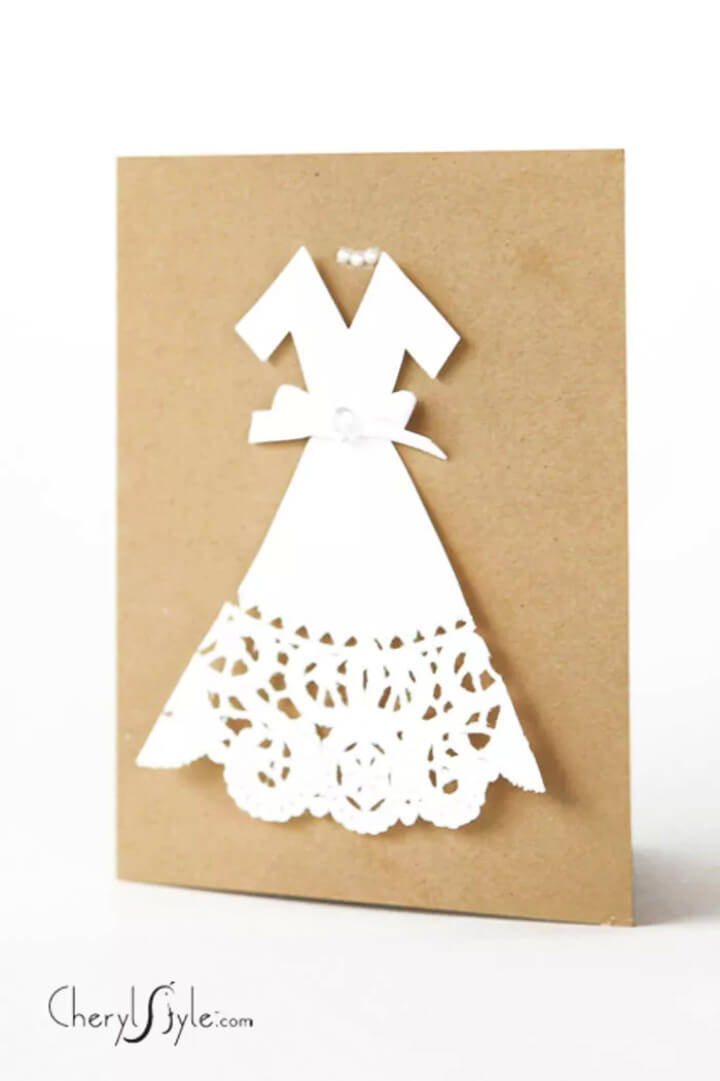 The graceful wedding card design that comes with simple details! Make the card using heavy-duty cardstock! Print out the wedding dress template and use paper doilies to spruce it up more! Use a ribbon for the accent waist belt, and that's it! The best wedding card to give to a bride will make a great keepsake! Details here everydaydishes
9. Inexpensive Paper Doily Wedding Card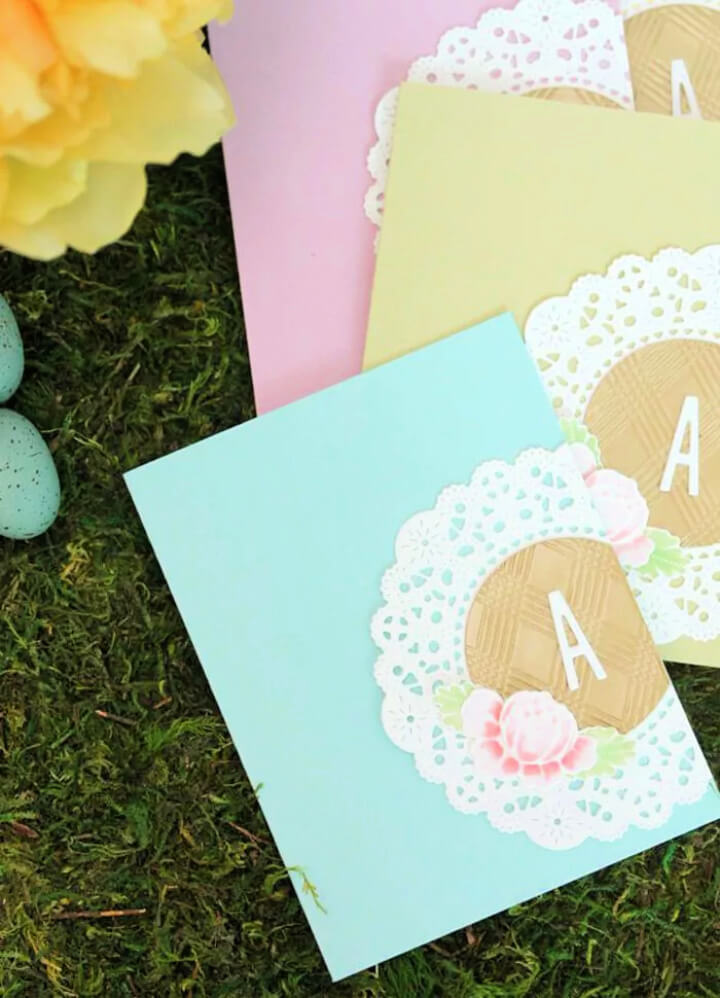 Make the base cards using paper in pastel shades! Glue the doilies on the cards, decorate the doilies with paper and leaf cut-outs, add the die-cut metallic gold circles in the center! Finish with the die-cut letters can be put together for custom congratulation quotes, love words, and best wishes messages! Details here damasklove
10. DIY Floral Themed Wedding Card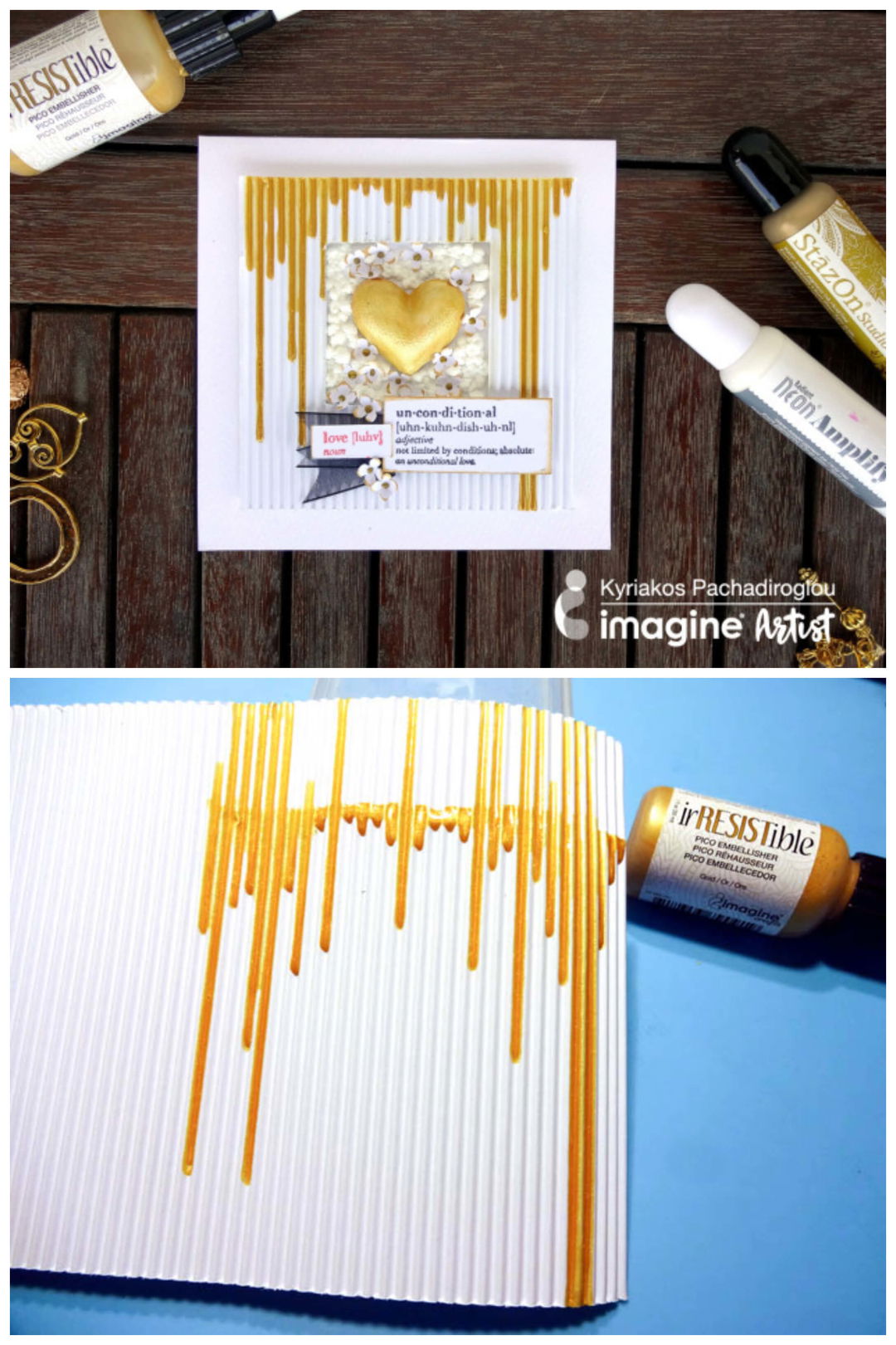 Express your love to a bride or groom by giving this card made of corrugated paper! Create the heart flower center using a heart-shaped mold and plaster! Use the embossing stylus to punch out small flowers that will surround dense the center heart! Add a card base to corrugated card template, and don't forget to spice up the wedding card with gold paint dripping down pattern! imaginecraftsb
11. Create Bright Watercolor Flower Card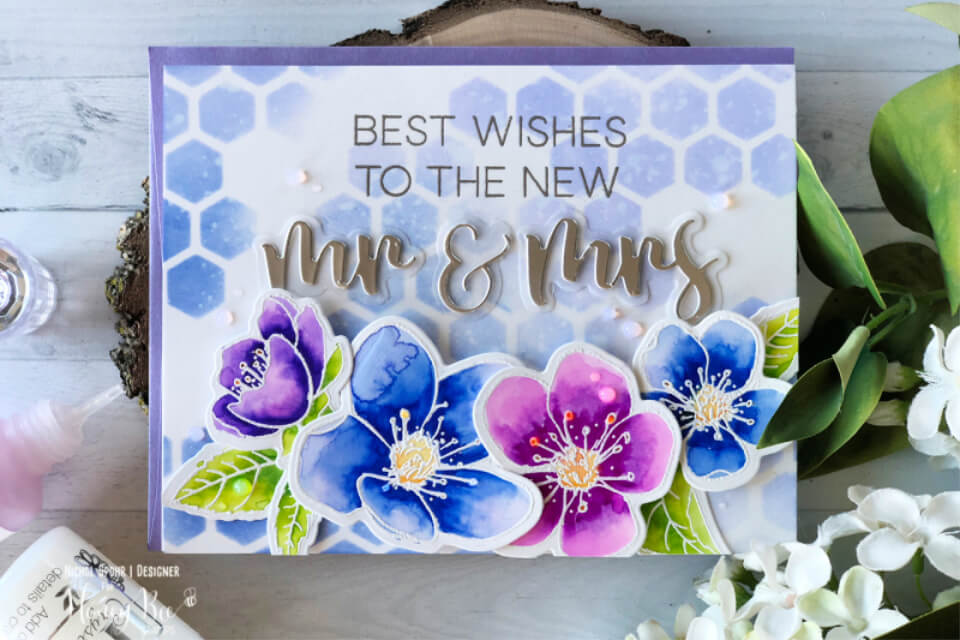 If you want it colorful and bright, then follow here the guides about how to make a bride or groom will appreciate a gorgeous watercolor card! Die-cut the Mr & Mrs letters and get them silver embossed with powder, stamp, and cut out the spring blossom flowers to add down the quotes and that's it! The most impressive design of the wedding card ever to make at home! nicholspohr
12. Elegant Money Holder Congratulations Card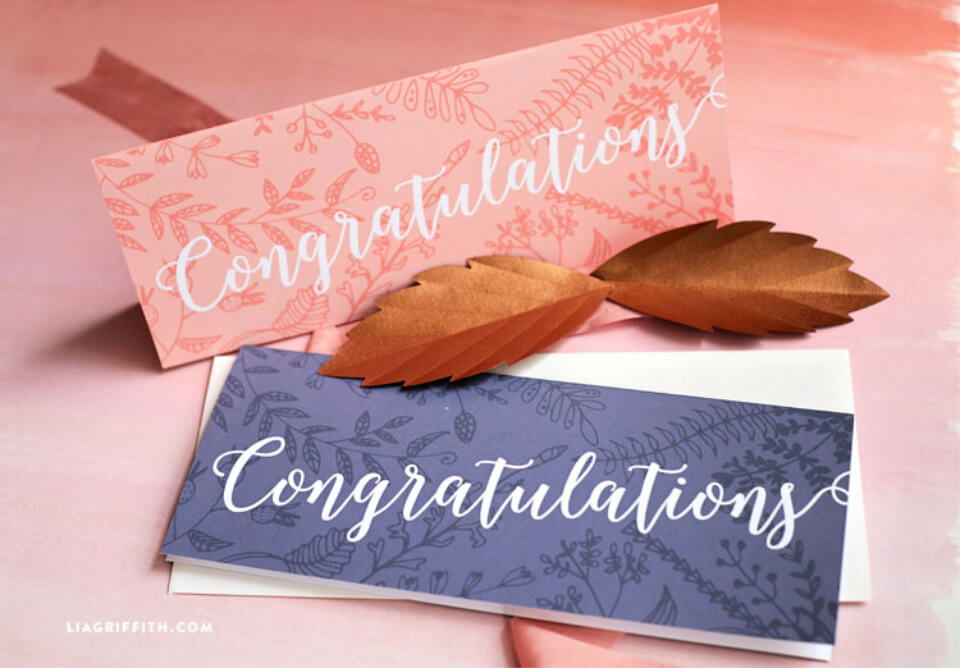 After the best wishes cards and congratulation cards, head over also these elegant money holder cards, having impressive designs! Choose the decorative cardstock with "congratulation" print to make these simple cards! To make these cards in a couple of minutes, download the PDF given here liagriffith
13. Wedding Card Keepsake Album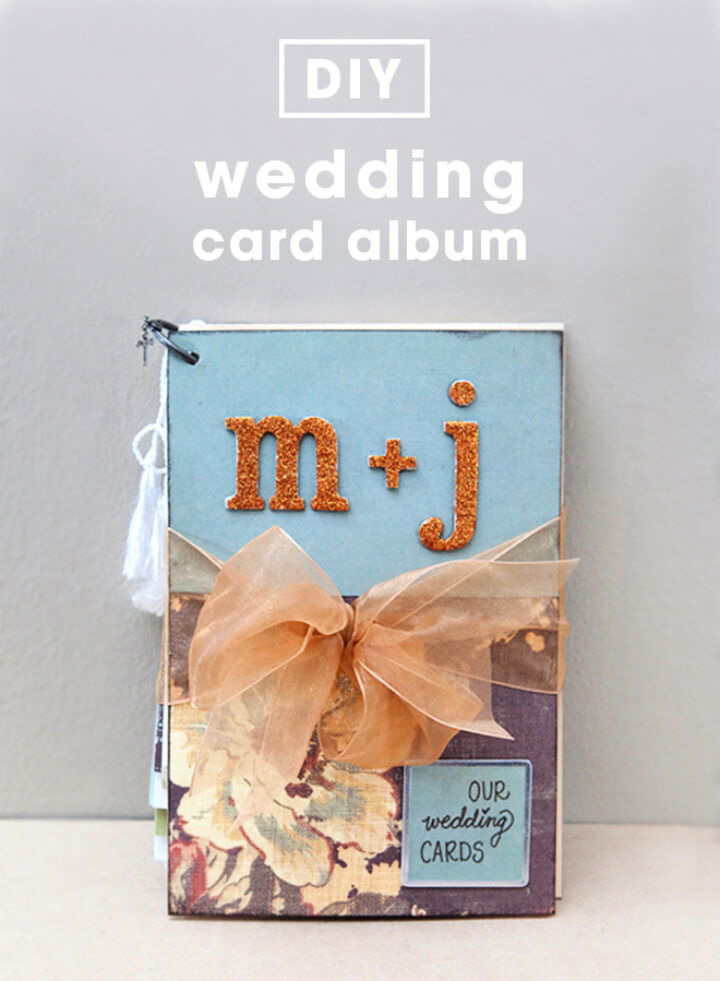 Take the wedding card game to the next level by making this wedding card keepsake album that will hold the memorable photos inside! The design cover is pretty straightforward, using the right materials and tools! Cut the name letter initials out of glitter paper and given an accent ribbon bow accent knot to it, will be the best gift wrap! somethingtur
14. Heart Greeting Card – Handmade Card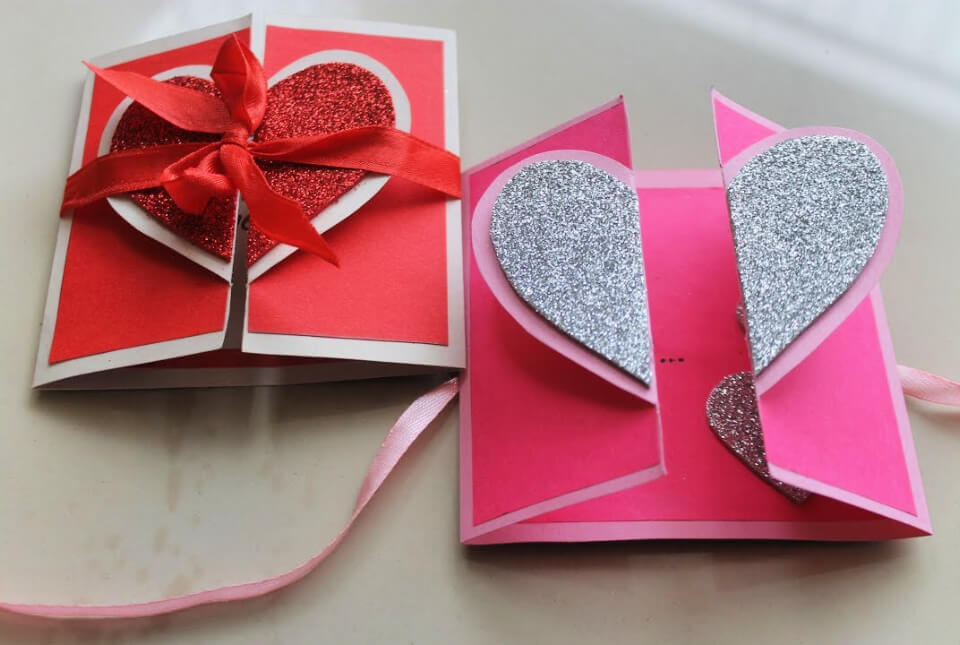 Show your love to wedding couples with these heart greeting cards having insides articulating the love messages, best wishes, and congratulations! The best crafting work is done with the cardstock, glitter paper, and decorative ribbon! These cards are guaranteed to impress with their colorful and glittery appeals!
15. How to Make a Scroll Wedding Cards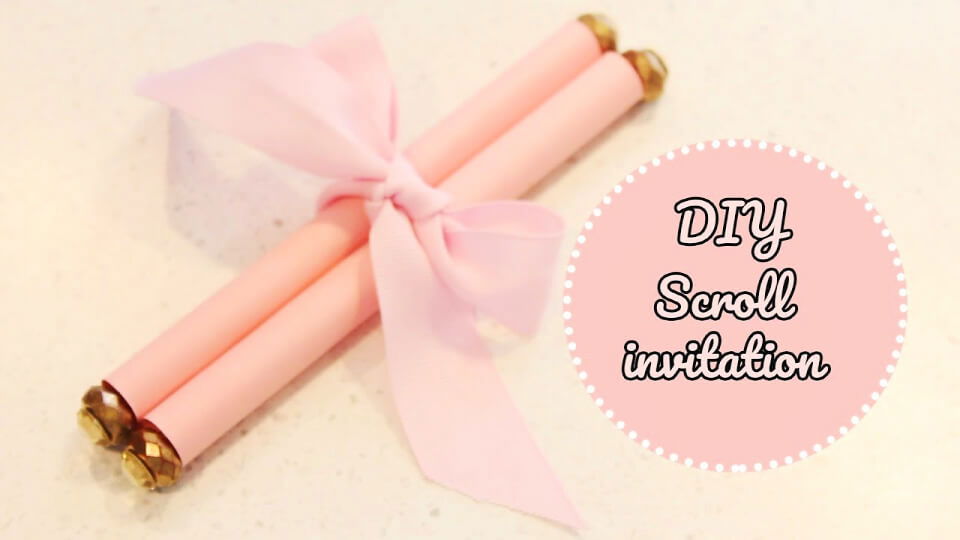 Whether to wish congratulations to a wedding couple or sending the wedding invites, choose this scroll card! Decorated with beautiful ribbon bow wrap, write custom quotes, and letters on it that the user will reveal after a cool opening of the scroll! Video tutorial
Conclusion:
There are a lot of great DIY wedding card ideas out there, so it's not difficult to find something that suits your style and budget. Whether you're looking for something simple and elegant or something a little more creative, you can definitely find the perfect card for your big day. With a little bit of effort, you can easily create beautiful and unique wedding cards that will make your guests smile.