Are you pleased by the beautiful flat fell seams featured in your favorite clothing? Get ahead of the game by learning how to sew flat fell seam yourself! Many tutorials can take you through the steps of creating this lovely finishing seam. From lap felled seams to plain seams, there is something for everyone's skill level. Not only is it satisfying to craft your very own flat felled seams, but it will also allow you to create custom pieces with a professional finish. With these 10 easy tutorials, you'll be well on your way to becoming a seamstress extraordinaire!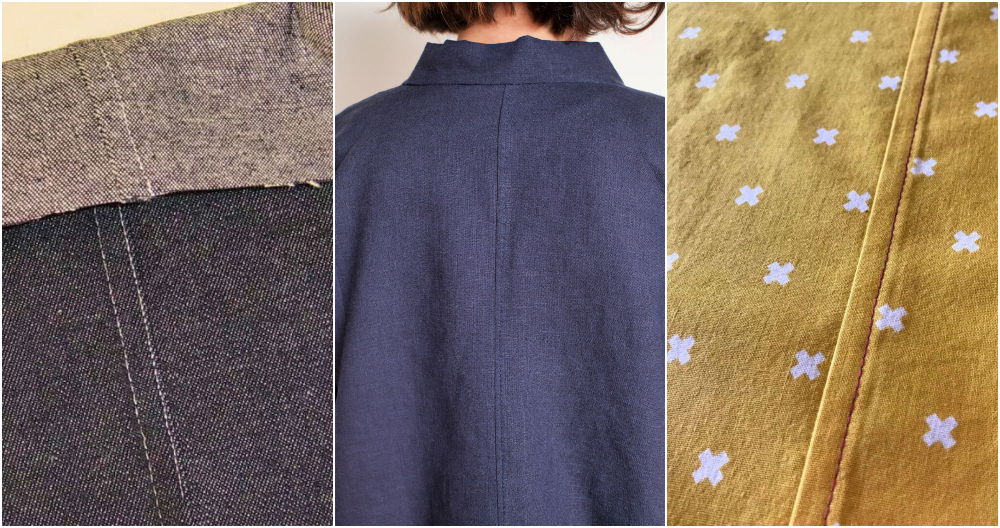 How to Make a Flat Felled Seam?
If you are looking forward to sewing heavier fabrics, then you must prefer the flat felled seam. This seam is also recommended when you want to see no raw edges, a double line of stitches will be highly durable too. To get you a master in sewing this seam, we have compiled here 10 easy flat felled seam tutorials sharing all the creative information to sew this seam like a pro.
The process involves first sewing the fabric sides with a plain seam and next sewing another plain seam on the wrong side, hiding all the raw edges inside and leaving the neat parallel lines of stitches. It is fun to encase the seam allowances by sewing another seam, extra durability and a professional finish will be guaranteed.
The flat felled is used widely to sew quality jeans, women's garments and kid's shirts, and lots of products made of heavier fabrics like shopping bags. Mastering this technique will allow you to sew heavier fabrics hence sewing all for you, from custom accessories to outfits. It is the most common type of seam in denim products and is worldly famous. It gets ten out of ten due to no roughness of seam edges bringing necessary neatness to the design.
1. Three Ways to Sew a Flat Felled Seam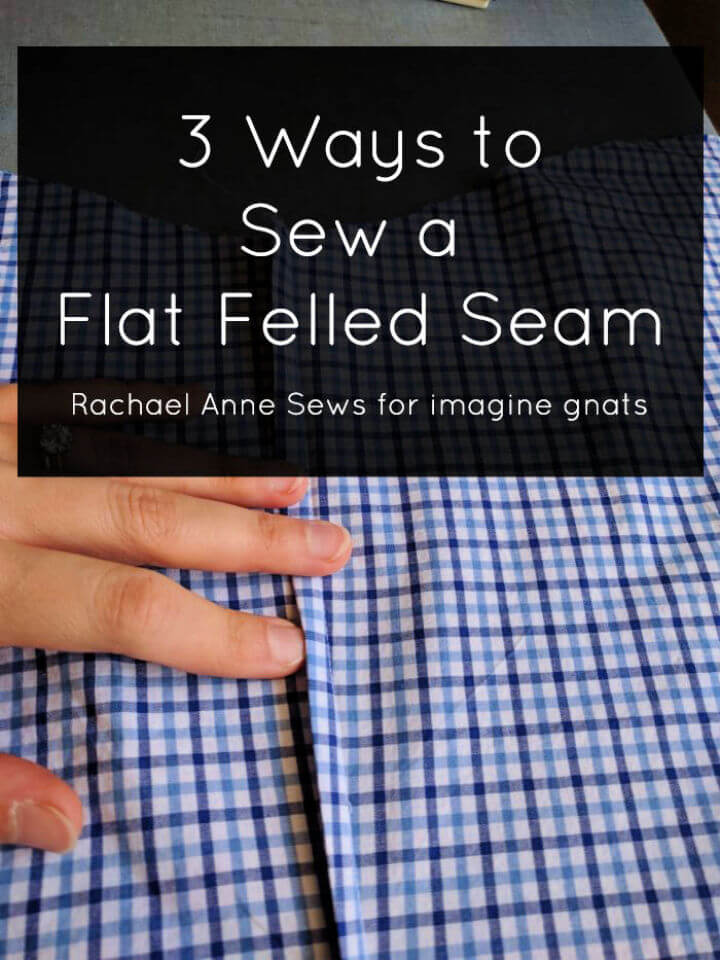 Most of the sewing project involves sewing seams for a better finish to the completed project! So, learn here the three different ways to sew a flat felled seam adding amazing proficiency to your sewing skills! Details here imaginegnats
2. Flat Felled Seam Tutorial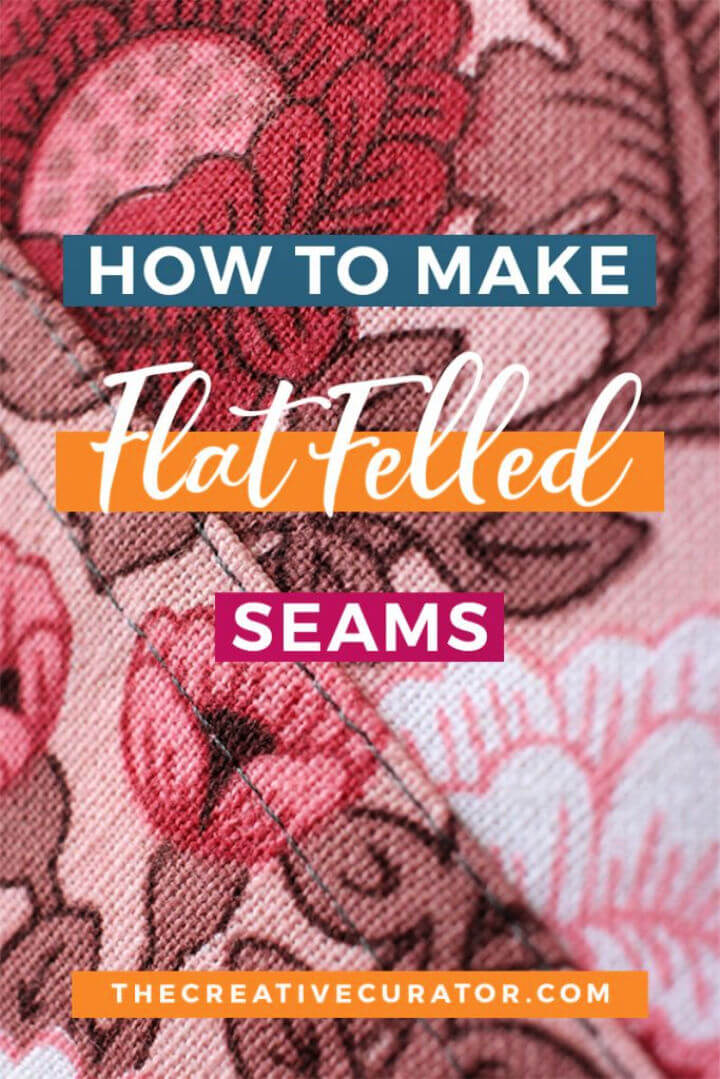 There are various types of seams to stitch the fabric nicely together. Follow the instructions here for a flat felled seam, will bring precision in your sewing projects. You need two pieces of fabric, thread and bobbin, dressmaking pins, tape measure, iron, and scissor to practice this seam. thecreativecur
3. Flat-felled Seam Pattern and 2 Alternatives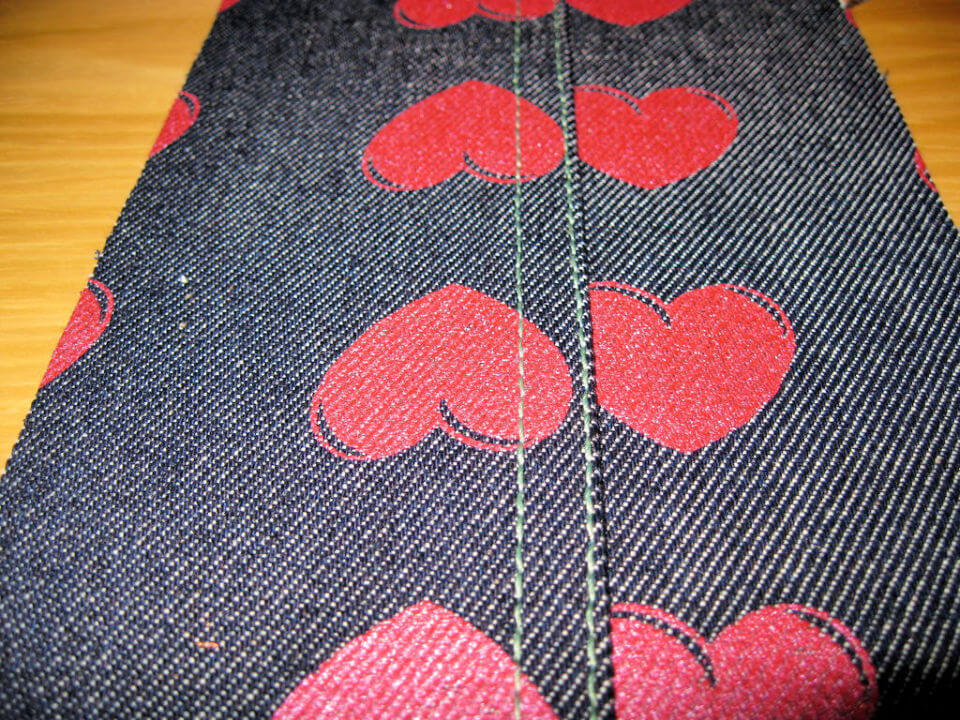 Sewing is great when you see now raw edges in seams. So opt for these flat-felled seams that take good care of it. Neatness would be guaranteed. Get here instructions for flat-felled seam pattern, and you will get a bonus of 2 smart alternatives too. Take your sewing skills to the next level. instructables
4. Sew Your Own a Flat-Felled Seam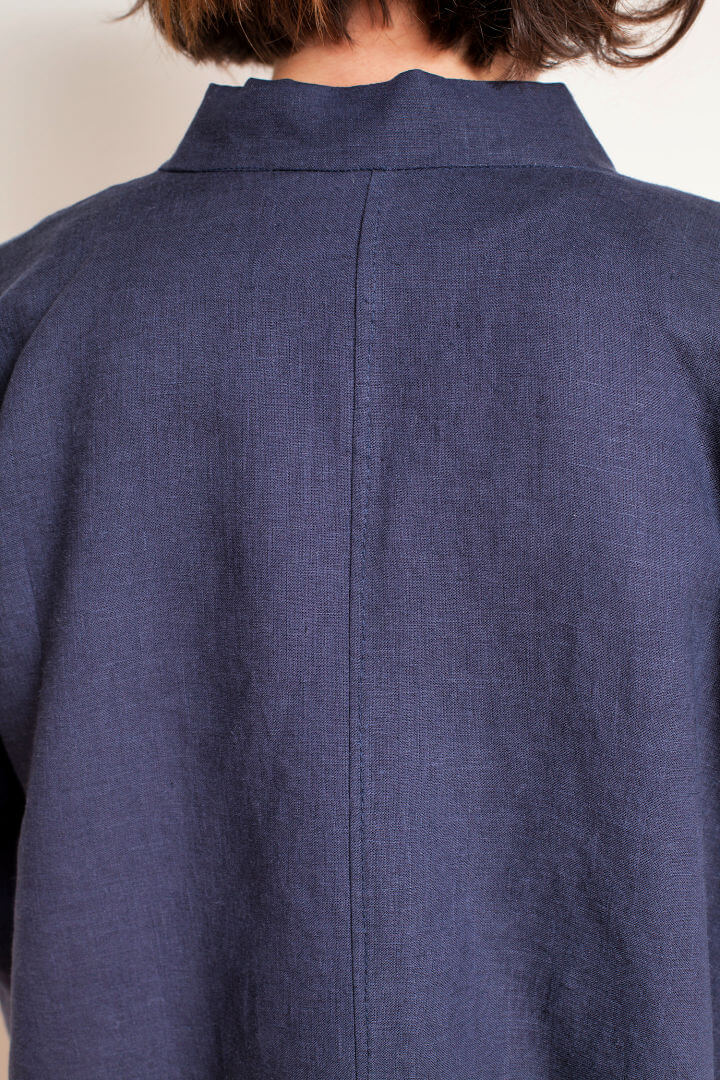 The flat felled seam can be seen often in the casual kids' garments. They are usually to mind as two straight seams with no raw edge. The quality garments are often to sew with this seam as it ensured stitches durability along with bringing tons of neatness to your design. Here is how to sew it fabrics store
5. How to Sew a Flat Felled-seam – Free Pattern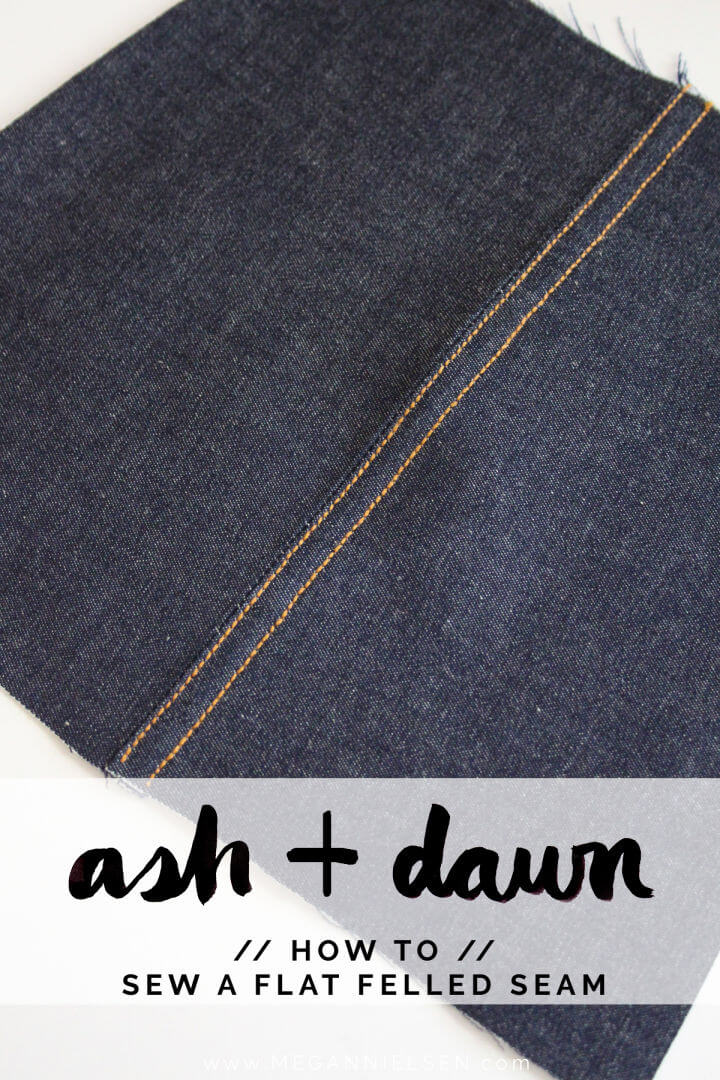 The flat seam is the most preferred type of seam while sewing jeans. So, if you are professional and willing to sew denim at home, then you must learn to sew a flat felled seam. This tutorial will make it all easier for you to sew this seam by providing a free pattern with instructions. megannielsen
6. Easy Peasy Way to Sew a Felled Seam Finish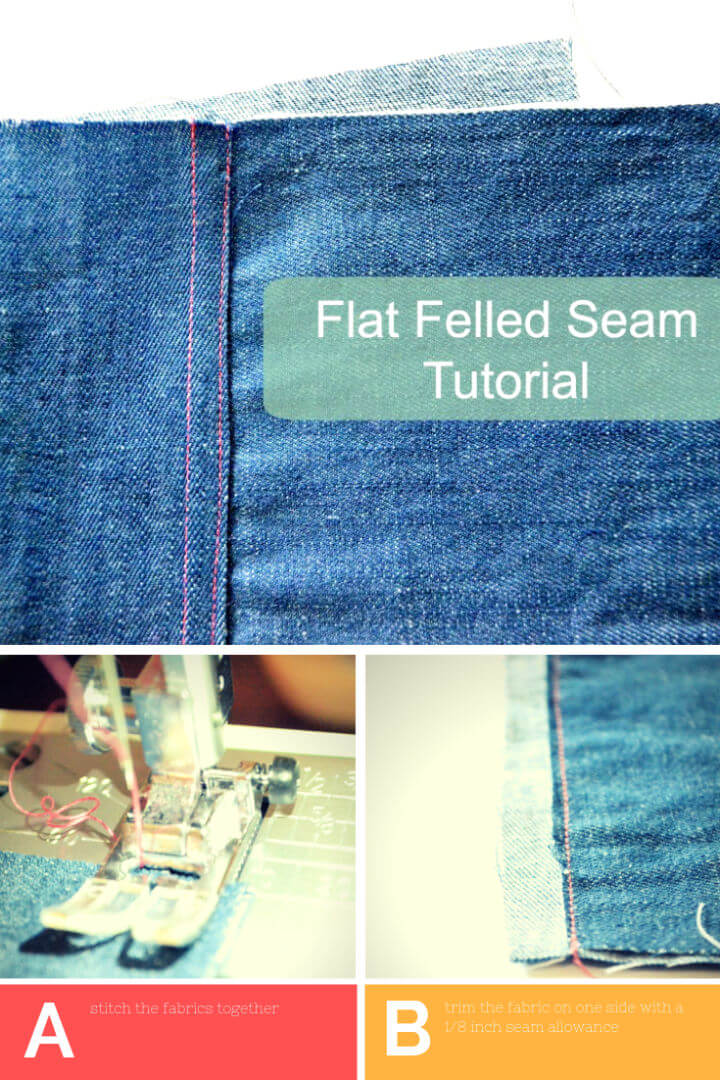 Have you ever wondered that why jean seams are having not excess of edges to trim even if you look at the wrong side? This magic is often done by sewing the jeans using a flat felled seam, brings a neat finish, and is durable due to a double line of stitches. Learn it here and get sewing jeans easy peasy. onthecuttingfl
7. How to Sew a Flat Felled Seam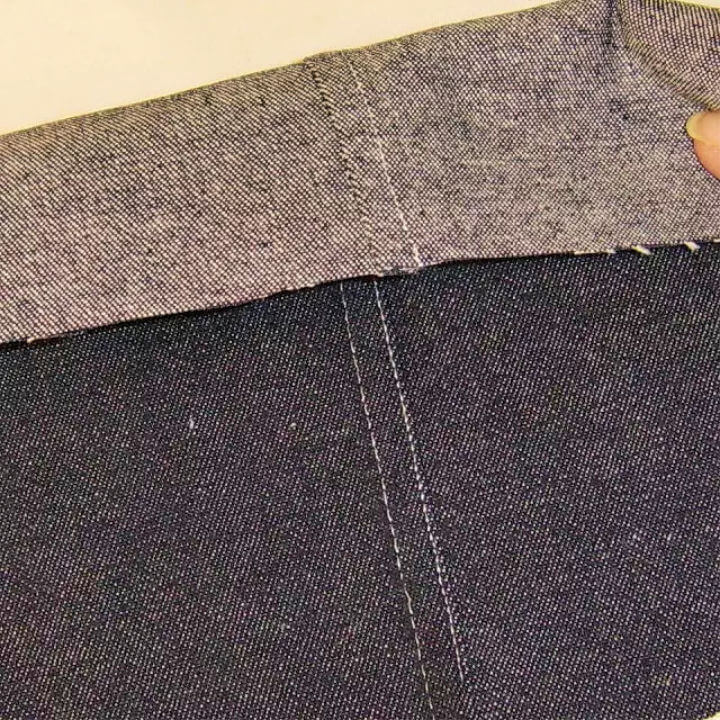 The flat felled seam is double seam magic that gives no room to ugly raw edges. Prefer this seam to get all the raw edges in seam, straight double seam line will bring extra durability too. Use it to sew the quality of women's garments and kids' shirts. This seam looks excellent at both the wrong or right side facing. thesprucecrafts
8. Free Seam Sewing Pattern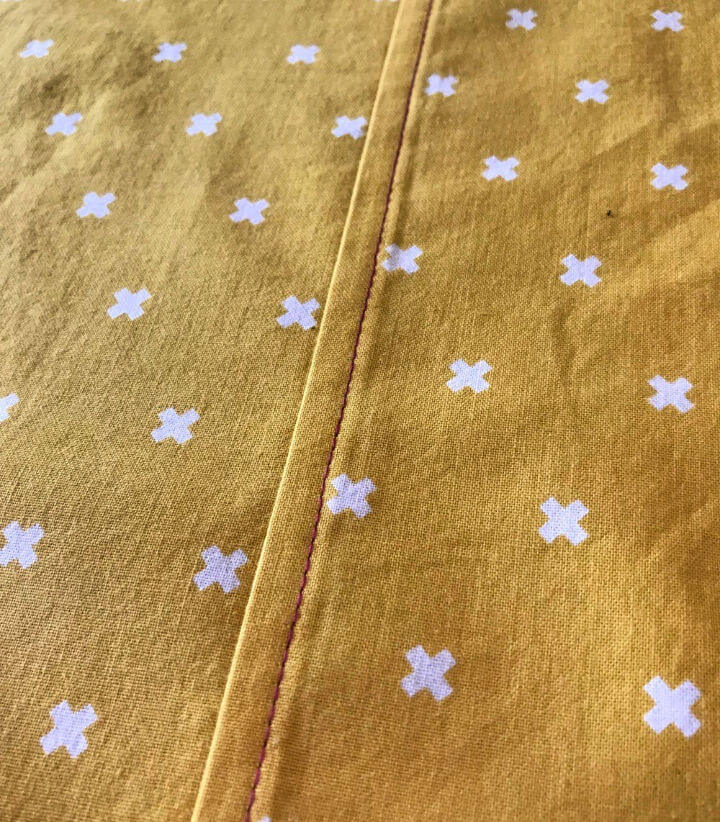 Get the easy free sewing pattern to sew a flat felled seam, will work up super quickly. First, sew a regular seam, next flatten the seam edges facing the wrong side. Trim one of the seams, mostly the right to 1/4th, and fold the more significant edge of the seam on it. Finally, folding all over and adding bobbing pins to sew the folding edge in place again. You will get two parallel lines of seam hiding all the raw edges inside. itch to stitch
9. How to Sew a Flat-Felled Seam – Shopping Bag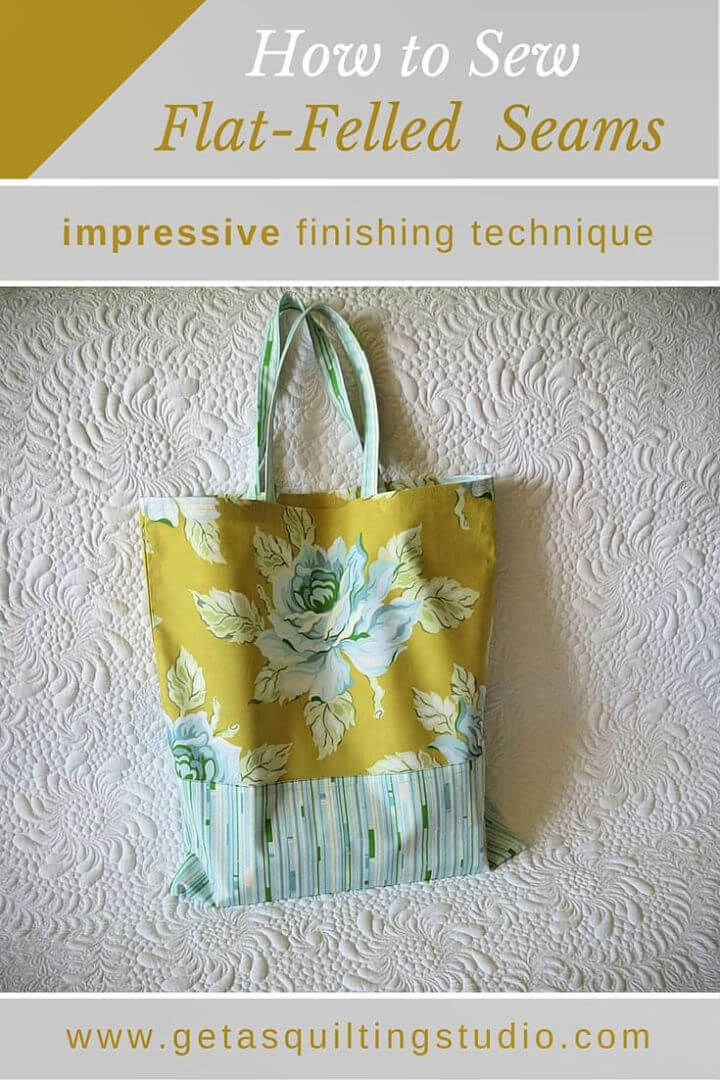 If you know how to sew a flat felled seam, then you will have no worries to sew even the shopping bags like a pro. Get inspired by taking a look at the readymade shopping bag sample, will be too durable to handle a lot of weight due to double seam magic. Full instructions here getasquiltingst
10. Sewing a Perfect Seam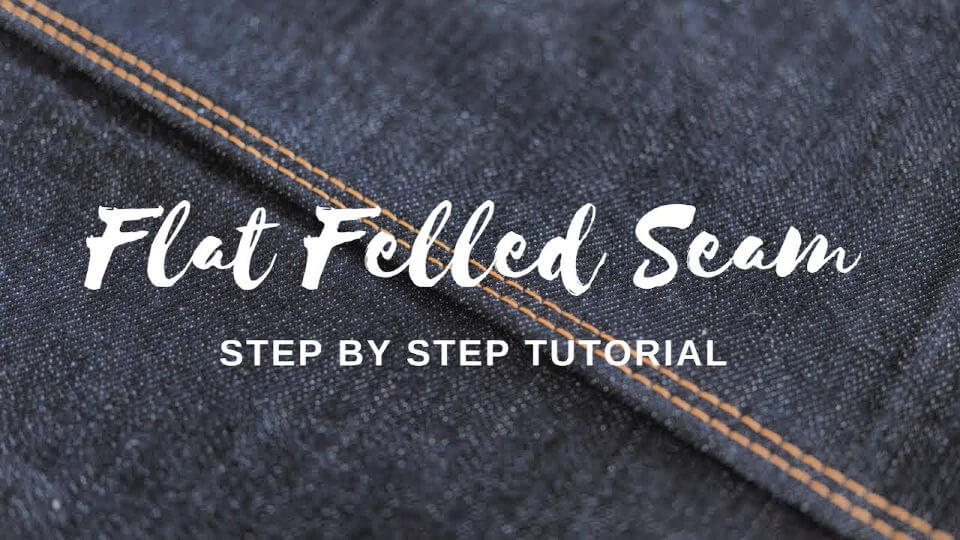 Sew the quality jeans correctly with by going with the flat felled seam, always easy to sew. This double line seam will be visible at both sides, will look great with no rough seam edges. Do prefer it to sew jeans, garments, and quality shirts.
Related DIY Projects and Ideas
DIY Shorts Ideas: Get inspiration for your next DIY project with these cool DIY shorts ideas to try out this summer, with a variety of styles from causal to creative. These shorts ideas will help you create something you'll love at a fraction of the cost.
Wide Leg Palazzo Pants: Discover free sewing patterns that are perfect for your wide leg palazzo pants. These fashionable and practical pants are easy to sew and look elegant with a variety of different styles.
Free Kimono Patterns: Want an authentic Japanese style? This is the ultimate guide for you! Discover free kimono patterns that you can use to make your own unique custom kimono.
Hoodie Sewing Patterns: This list is for the beginner who wants to make a hoodie but doesn't know where to start. It covers the basics of sewing a basic hoodie, but also includes more advanced techniques with pattern matching, advanced seam finishes and more.
Doll Sewing Patterns: Sewing patterns are a great way to have fun and learn new skills. These free patterns show you how to make a doll at home. They're great for busy parents and crafters on a budget.
Blanket Sewing Patterns: Get your hands on free blanket sewing patterns to help you create your perfect winter bedding. Create a snuggly, warm quilt, fleece throw blanket, or just a really big throw.
Baby Clothes Patterns: Find your baby's first outfit with these free baby dress patterns that are perfect for a girl or boy and make great gifts for new parents.
T-Shirt Sewing Patterns: Discover the best free t-shirt patterns for women and kids. If you are just starting out, these patterns will help you get started without breaking the bank.
Conclusion:
These 10 easy flat felled seam sewing tutorials will show you how to sew a flat felled seam, and the difference between a lap felled seam and a plain seam. With these helpful tips, you'll be able to create professional-looking garments that will last for years. So grab your sewing machine, and let's get started!