DIY Father's Day gifts are not only a great way to show Dad how much he means to you, but they also offer a fun and creative activity for the whole family to enjoy together. This comprehensive list of 40 unique DIY Father's Day gift ideas provides all the inspiration and guidance you need to make memorable gifts. Each idea includes simple step-by-step instructions, making it easy for even the most novice crafters to make beautiful, personalized gifts.
From unique options such as leather mason jar sleeves and rock picture frames to heartwarming creations like handprint baseballs and photo mugs, every gift idea offers a way to show Dad how special he is. With detailed guides available for each design, making your homemade artwork has never been easier, allowing you to produce stunning gifts even if you're new to crafts.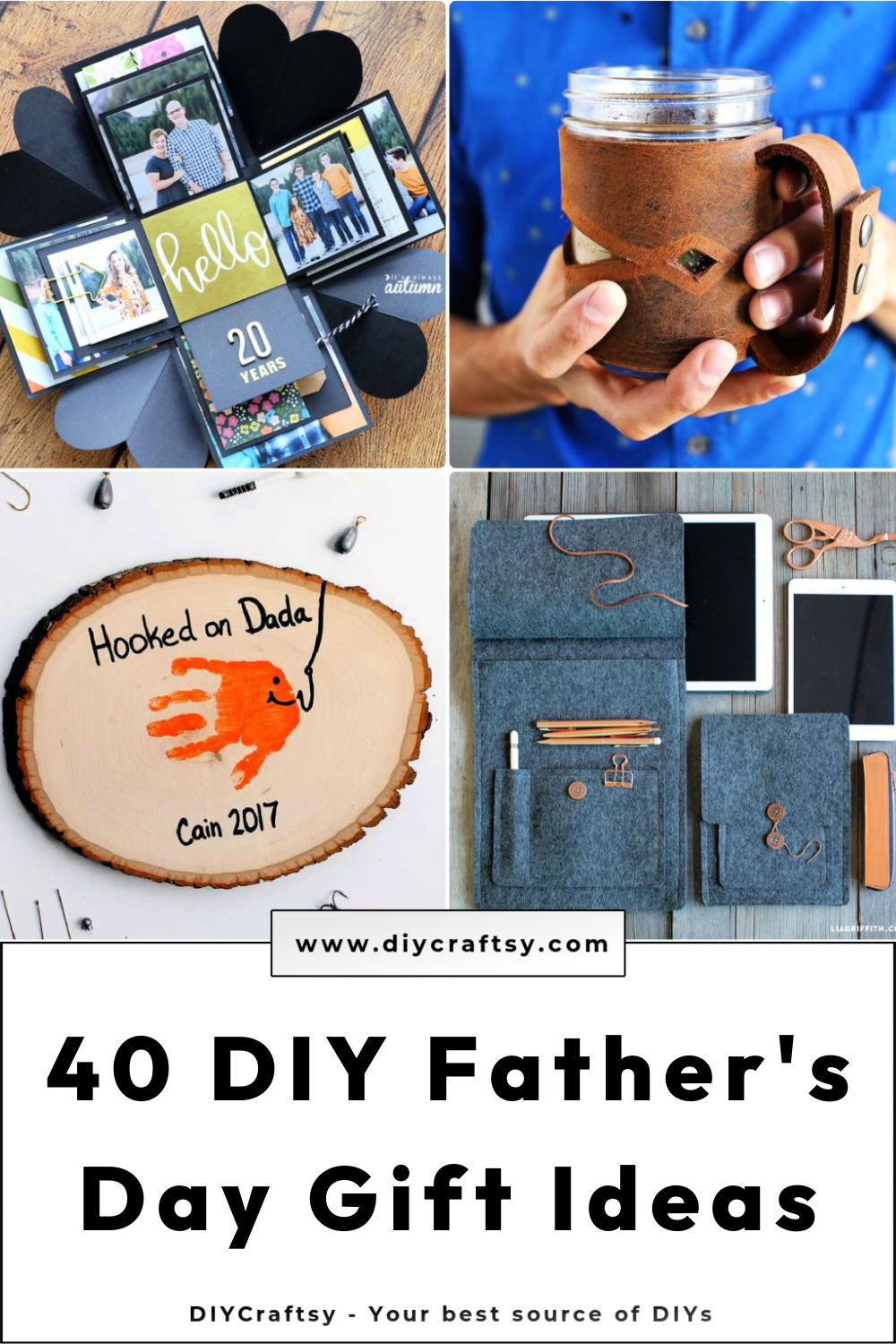 Whether you're making a heartfelt Father's Day card or assembling a personalized tool kit, remember that every stitch, every detail, reflects your love for Dad. So get started with these fun DIY Father's Day gifts, and make this Father's Day one to remember by giving Dad something truly unique and handmade just for him.
And we are going to conclude this article now with our final words about DIY Father's Day gifts. Always remember, the best gifts are those that come straight from the heart. So, put on your creative hat and start making some incredible DIY Father's Day gift ideas that Dad will treasure forever.
1. Leather Mason Jar Sleeve Gift for Dad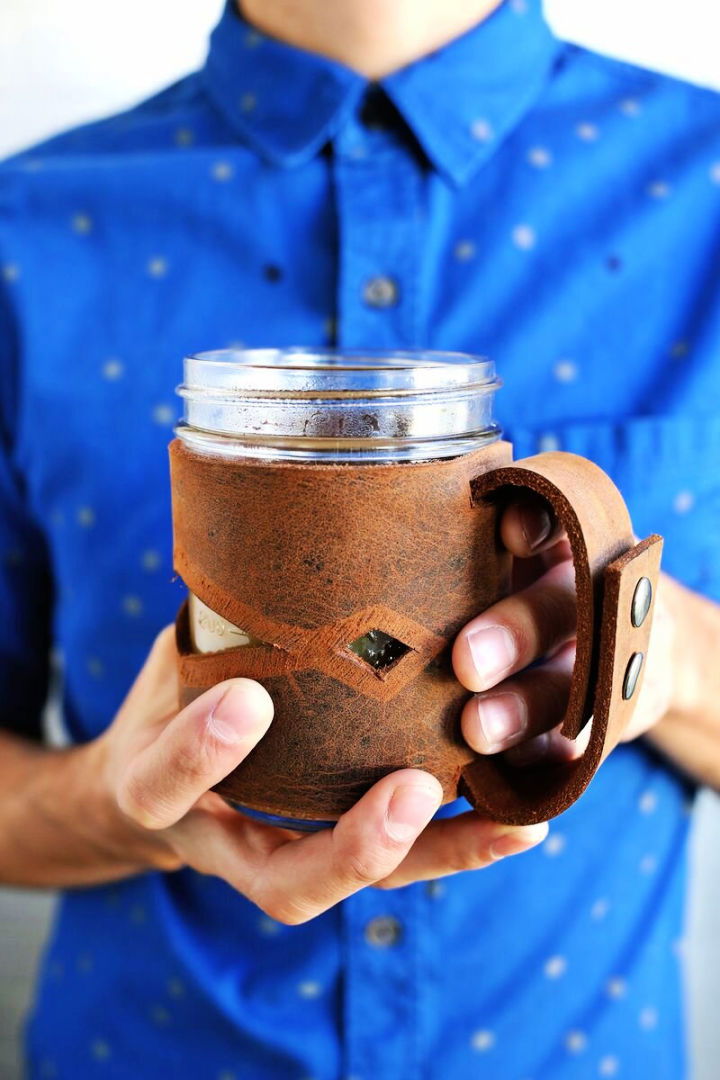 This easy DIY leather crafting project will help you make a stylish and personalized mason jar sleeve. Whether you're a beginner or looking to expand your leatherworking skills, this project is a great way to start. Gather your materials, including heavy-duty leather, snap fasteners, and waxed cord, and gather your tools like a leather punch, X-Acto knife, and hammer.
Measure and cut out rectangular leather pieces to make the sleeve and handle, ensuring the right proportions for your mason jar. Punch holes, attach snaps, and lace up the ends of the sleeve with the waxed cord.
The result is a handsome and functional mason jar sleeve that can be used as a stylish sippin' mug. Add your designs with an X-Acto knife for a personalized touch. This project is a great gift idea and an opportunity to explore the world of leather crafting. Dive into this fun and rewarding craft today! abeautifulmess
2. Unique DIY Rock'n Picture Frame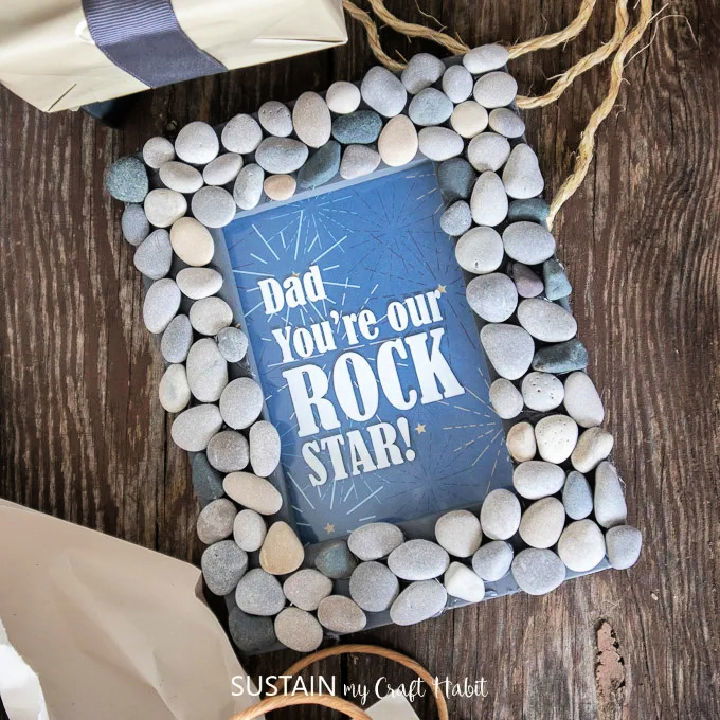 Looking for a unique and thoughtful way to celebrate Father's Day? Check out this DIY rock-inspired picture frame project! It's rustic, heartfelt, and the perfect way to add a personal touch to your dad's day. Using pebbles of various shapes and colors, transform an old frame into a unique and personalized gift.
The pebbles, about the size of a dime, are carefully glued onto the frame's surface. Choose from five "rock'n" phrases in the SVG cut file to customize the frame for your dad. Gather the required materials, such as a photo frame, Cricut Maker or Cricut Joy, vinyl, transfer tape, small pebbles, and a hot glue gun.
Follow the step-by-step instructions to prepare the frame, upload the SVG pattern, cut the images, and assemble the frame. Surprise your dad with this thoughtful and creative gift on Father's Day. sustainmycrafthabit
3. Meaningful Explosion Box for Father's Day Gift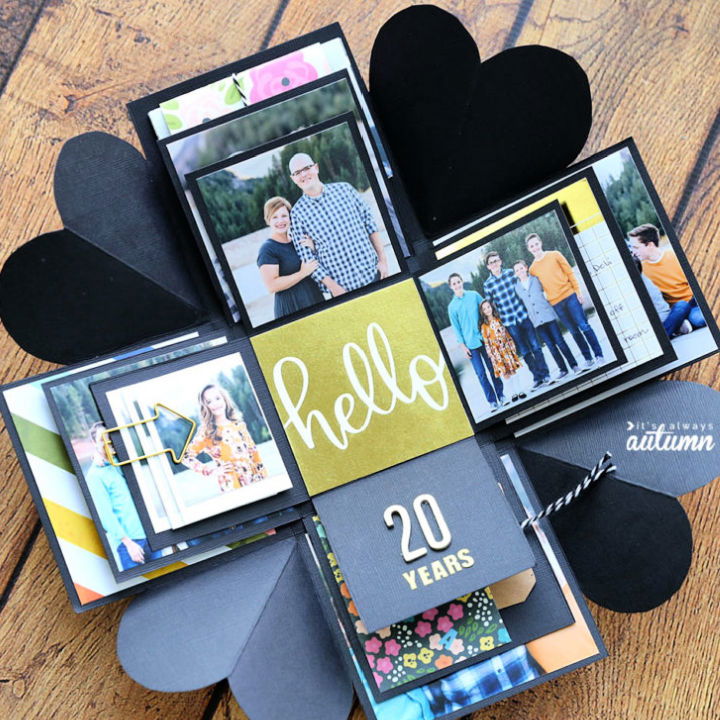 Learn to make a stunning explosion box filled with photos and heartfelt notes as a unique and personalized DIY gift. This step-by-step guide provides a printable template and cutting chart, making it easy to construct the box.
The explosion box is an interactive gift that unfolds to reveal layers of cherished memories, making it ideal for birthdays, anniversaries, graduations, weddings, or Christmas presents.
You can assemble this thoughtful gift that preserves and shares your favorite moments with basic supplies like cardstock, adhesive, and photos. Let your creativity shine, and surprise your loved ones with this special handmade keepsake.
4. How to Make a Bottle Opener With Wood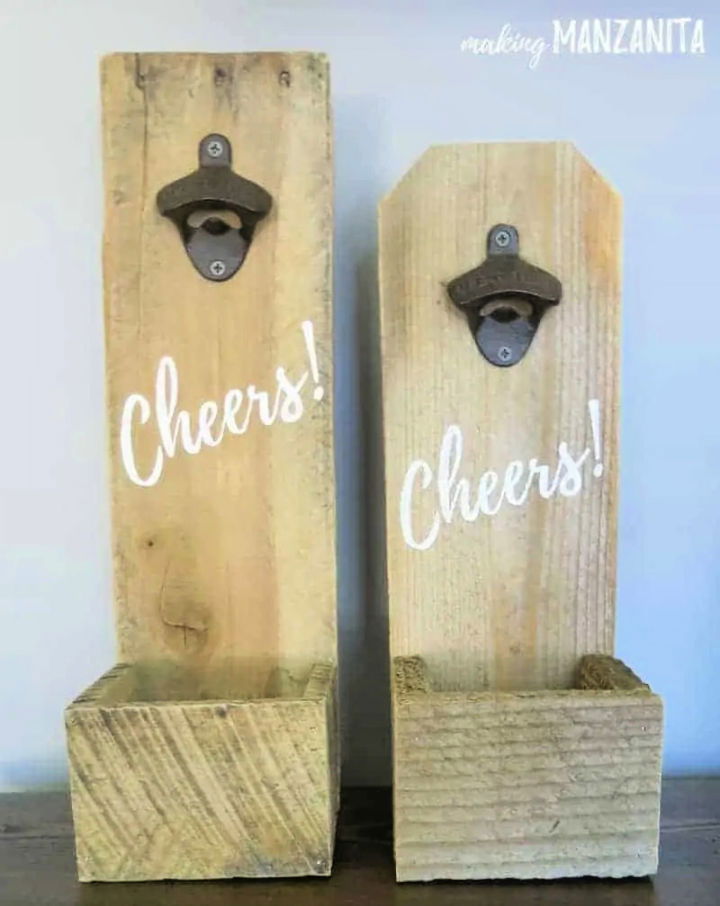 Impress your dad with a thoughtful and customized Father's Day gift! Follow this easy DIY bottle opener tutorial and make a unique present to make him happy. You can make a rustic and charming wall-mounted bottle opener that Dad will love using reclaimed wood.
Start by sanding the wood to achieve a smooth surface while preserving its character. Cut the reclaimed wood into five pieces, assembling them to make a cap catcher box using wood glue and nails. Complete the box by adding a bottom piece and securing it in place. For an extra touch, make a stencil with the word "Cheers!" and seal it with Mod Podge to prevent bleeding.
Paint the design using light coats of white acrylic paint, ensuring crisp lines. Attach the bottle opener and seal the entire piece with a UV-resistant clear coat sealer for durability. Celebrate Father's Day in style with this bottle opener that adds a rustic touch to any man cave. makingmanzanita
5. Cheap DIY Lego Stamped Picture Frame Gift for Dad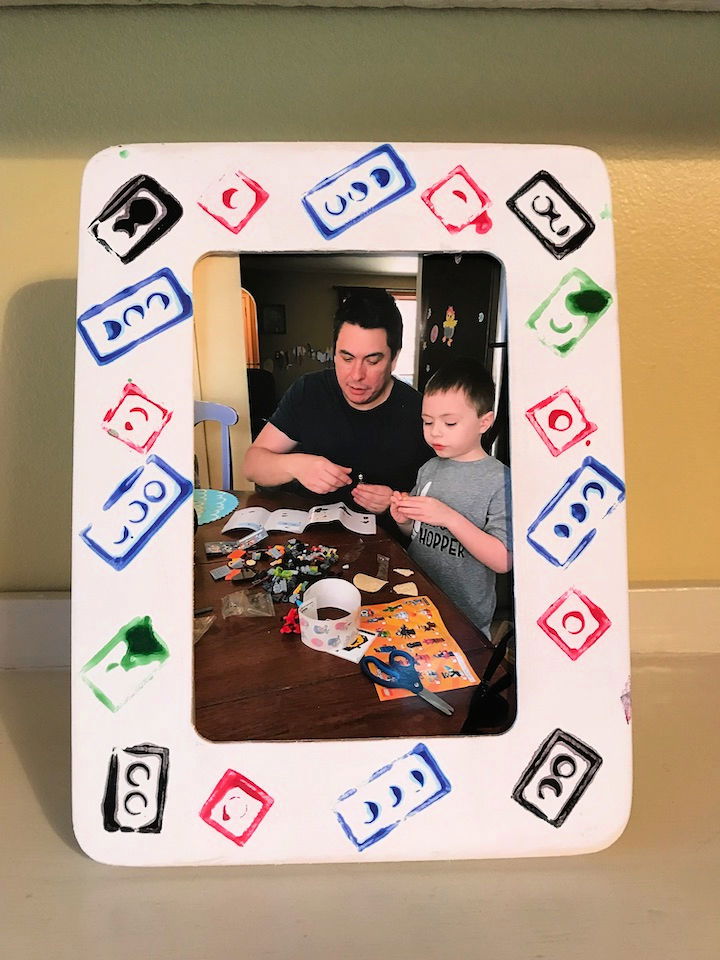 Try your hands on this fun DIY LEGO stamped picture frame project to make this Father's Day extra special with a personalized gift for Dad! This project offers a stunning keepsake that he will cherish forever.
Perfect for Father's Day or any special occasion, this project allows kids to showcase their creativity while spending quality time with their dad. You can easily make a memorable gift with just a few supplies like wooden frames, assorted LEGOs, washable paint, and a gift bag.
The frame can be customized with different colors and designs, making it unique. This project is a fantastic way to involve the whole family and make a keepsake that will be cherished for years. simplycraftylife
6. Make Your Own Photo Mug for Father's Day Gift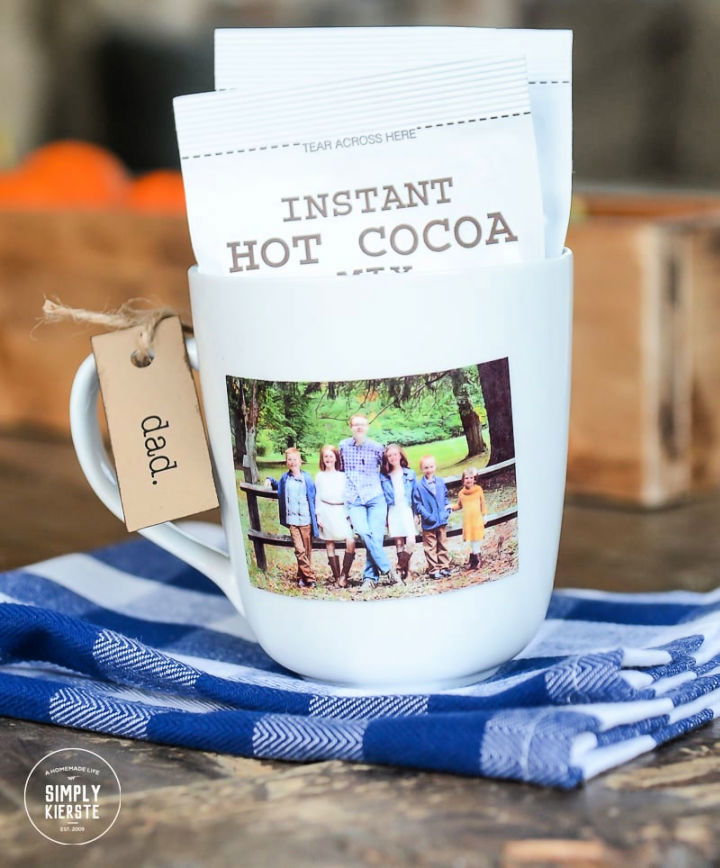 Add a personal touch this year with DIY Father's Day gifts, turning simple ideas into cherished memories. This easy DIY photo mug tutorial will help you make heartfelt and personalized gifts. Using Adobe Photoshop Elements 15, enhance and edit your favorite photos perfectly. The software offers various tools to make your images shine, from adjusting facial features to brightening smiles.
After resizing the photo to fit your mug, print it onto white cardstock. To prevent color bleeding, apply a coat of clear nail polish and let it dry. Then, using a dishwasher-safe Mod-Podge and a foam brush, adhere the photo to the mug and seal it with a thin layer of Mod-Podge.
With endless possibilities, these photo mugs make ideal presents for loved ones, including grandparents, friends, and teachers. Let your creativity shine, and cherish memories with this fun project. oldsaltfarm
7. Inexpensive DIY Alcohol Ink Resin Coasters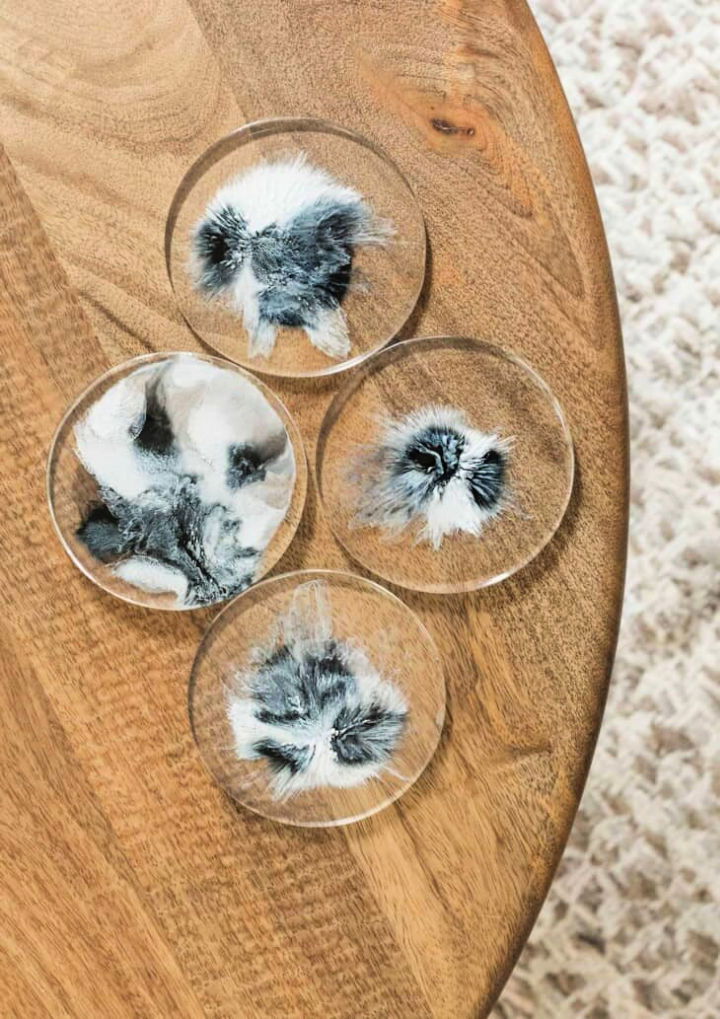 Delight your father with these stunning DIY alcohol ink resin coasters! This tutorial is straightforward, so you'll make your own quickly. Get ready for some serious compliments on your stylish and unique coasters! Inspired by the vibrant and unpredictable nature of alcohol ink, these coasters offer a fun and artistic way to protect your surfaces. You can make custom designs with various color combinations using a silicone coaster mold and an epoxy resin kit. These personalized coasters make fantastic hostess gifts or stylish additions to your home decor. Get creative and explore the mesmerizing world of alcohol ink! abeautifulmess
8. Artwork Mug Gift for Dad From Daughter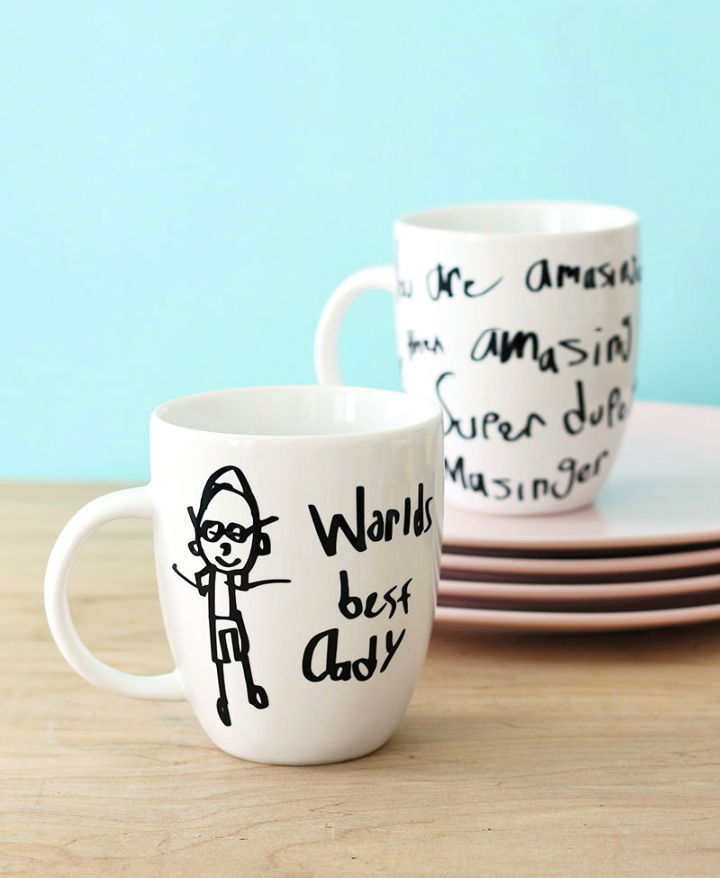 DIY Father's Day gifts offer a heartfelt way to express your gratitude and love, making his day truly memorable. Show your dad how much he means by using your creative skills with a heartwarming, personalized DIY Father's Day gift – and don't worry, it's easier than you think! Learn how to turn your child's artwork or handwriting into a permanent vinyl decal to customize mugs, glasses, and more.
You can make unique gifts that Dad will cherish with just a few supplies like permanent adhesive vinyl, blank mugs or glasses, and the Silhouette Cameo machine. The step-by-step instructions include tips on tracing the designs in Silhouette Studio software, cutting the vinyl, and applying the decals to your chosen items.
This versatile project can be adapted for any occasion and is a great way to involve kids in gift-giving. Get creative and amaze your loved ones with these personalized creations! persialou
9. Homemade Leather Keychain Birthday Gift for Daddy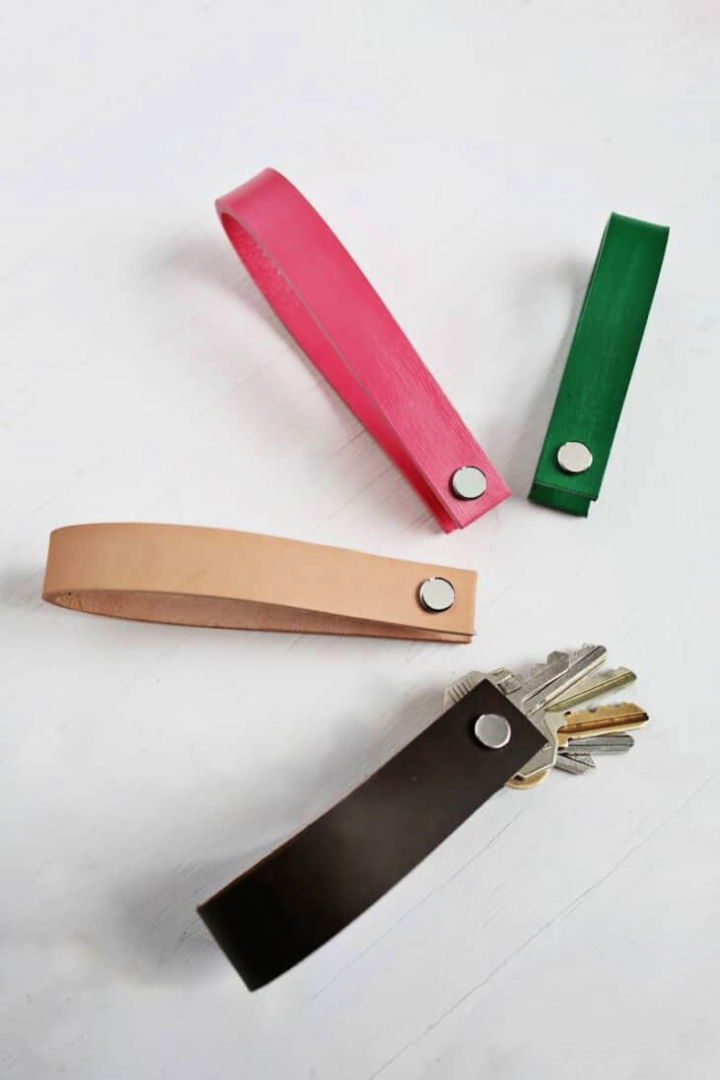 Express your appreciation for your dad with these DIY leather keychains. In under 10 minutes, you can make a customized keychain for yourself or your loved ones. Get creative using scrap cowhide or undyed cowhide with durable leather paint. For a sturdy keychain, opt for a 1/2″ lightweight cowhide strip.
Cut the leather to your desired length, fold it in half, and punch holes at the ends. Attach the keys using a screw post, and voila! You have a stylish and personalized keychain. Ditch the generic options and make these delightful accessories for yourself and your squad. abeautifulmess
10. Best DIY Dad Salt Dough Picture Frame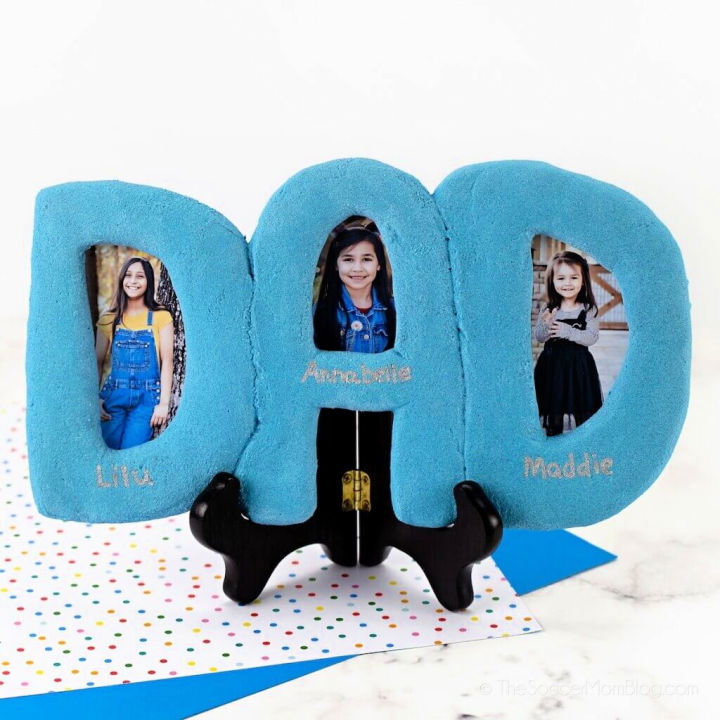 Design a sentimental and personalized Father's Day gift with this DIY "DAD" salt dough picture frame. Using simple craft supplies, you can make a unique keepsake that Dad will cherish for years. The process is easy and enjoyable for kids, making it a fun activity for the whole family.
The frame is made from flour, salt, and water, then shaped into letters spelling "DAD." Customize the frame by adding your desired food coloring to the dough. After baking, the frame can be decorated with photographs of each child, allowing their faces to peek through the holes in the middle of the letters.
This heartfelt gift is affordable and a wonderful way to show Dad how much he is loved. Surprise him with this handmade treasure on Father's Day and make it a memorable celebration! thesoccermom
11. Make a Wooden Sofa Sleeve With a Cup Holder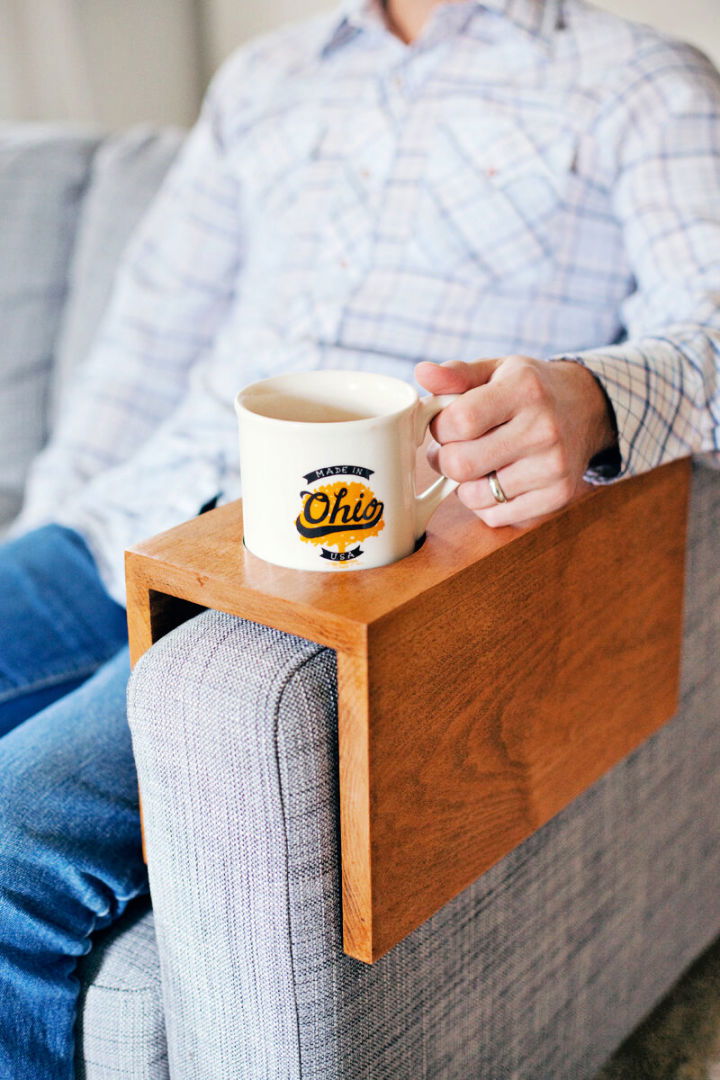 Elevate your dad's reading experience this Father's Day with a DIY wooden sofa sleeve that will hold his coffee cup perfectly while you indulge in a good book. This step-by-step guide will direct you through making a customized sofa sleeve for your armchair or couch.
You can craft a stylish and functional sleeve with just a few tools like clamps, a hole saw, tape measure, a power drill, wooden boards and glue. Optional steps using pocket holes and materials like veneer tape and Kreg screws are also explained.
Finish it with sanding, staining, and sealing to protect it from moisture. Let your dad relish his favorite beverage without worrying about spills, and enhance the aesthetics of your living space. abeautifulmess
12. Perler Beads Flower Frame Dad Birthday Craft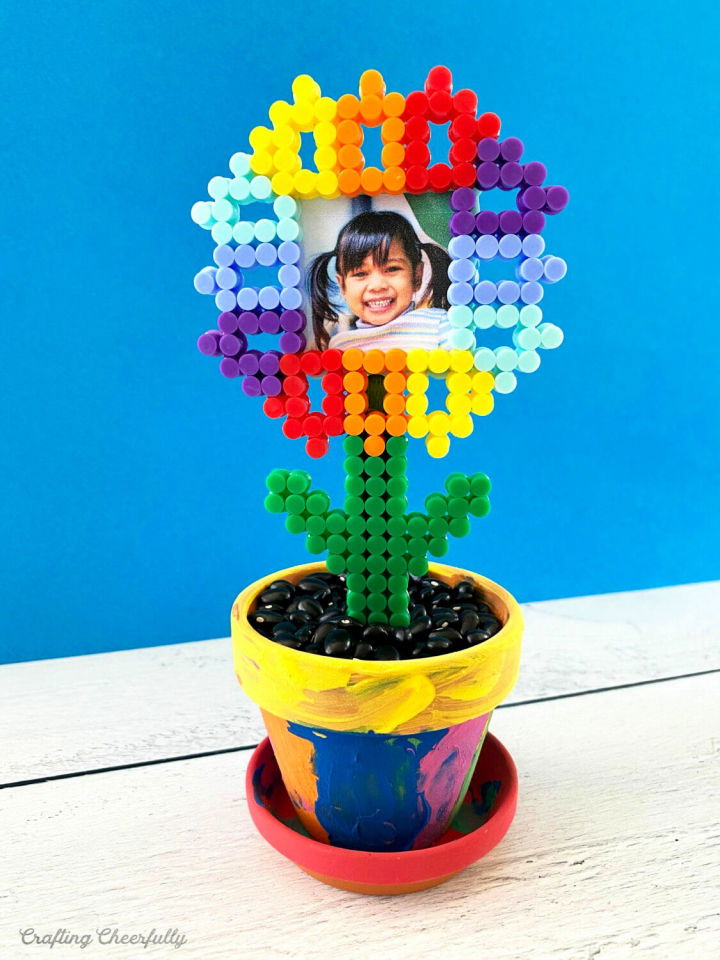 What better way to show your appreciation and love for the older daughter than with a DIY perler beads flower frame dad birthday craft, made with care and filled with memories! These charming flower pots are a perfect way to celebrate the spring season and show your love and appreciation for your loved ones.
The craft uses Perler Bead Caps, giving the designs a smooth and pixelated look. Follow the step-by-step tutorial, use the flower patterns, or get creative with color combinations. Paint the terra cotta pots, make the flower frames using Perler Bead Caps, add photos, and attach each flower to a popsicle stick for stability.
Finally, plant the Perler Bead flowers using dried black beans, small pebbles, or potting soil. The result is a cute and personalized gift that your kids will enjoy making and their grandparents will cherish. craftingcheerfully
13. Make a Wooden Toolbox Gift From the Older Daughter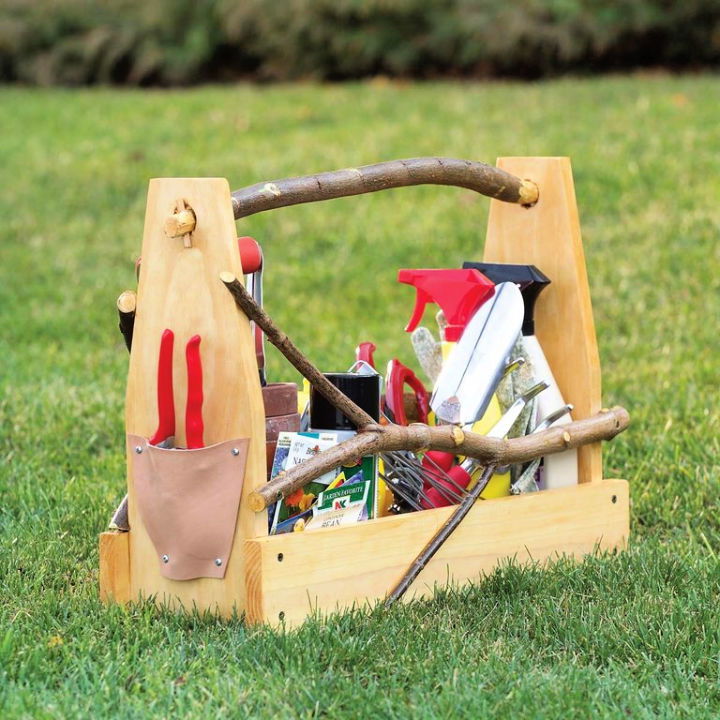 Looking for personalized presents? Check out these DIY Father's Day gift ideas that will surely make him feel special. A timeless gift that will last through the years, this DIY wooden toolbox from the older daughter will surely be forever treasured! Crafted with branches for a rustic touch, this lightweight and sturdy toolbox is perfect for storing your small garden tools. You can easily complete this project in a few hours with a saw, drill, and basic materials like clear pine or cedar.
Follow the step-by-step instructions and use Figure A as a guide to cut and assemble the box. Whittle the handle ends to fit the holes and attach the branches, ensuring screws are placed away from the ends.
Complete the toolbox by drilling holes and inserting dowels to secure the handle. Customize the dimensions to suit your gardening needs. Get organized and enjoy the convenience of having your tools within reach with this garden toolbox project. familyhandyman
14. Father's Day Handprint Art for Dad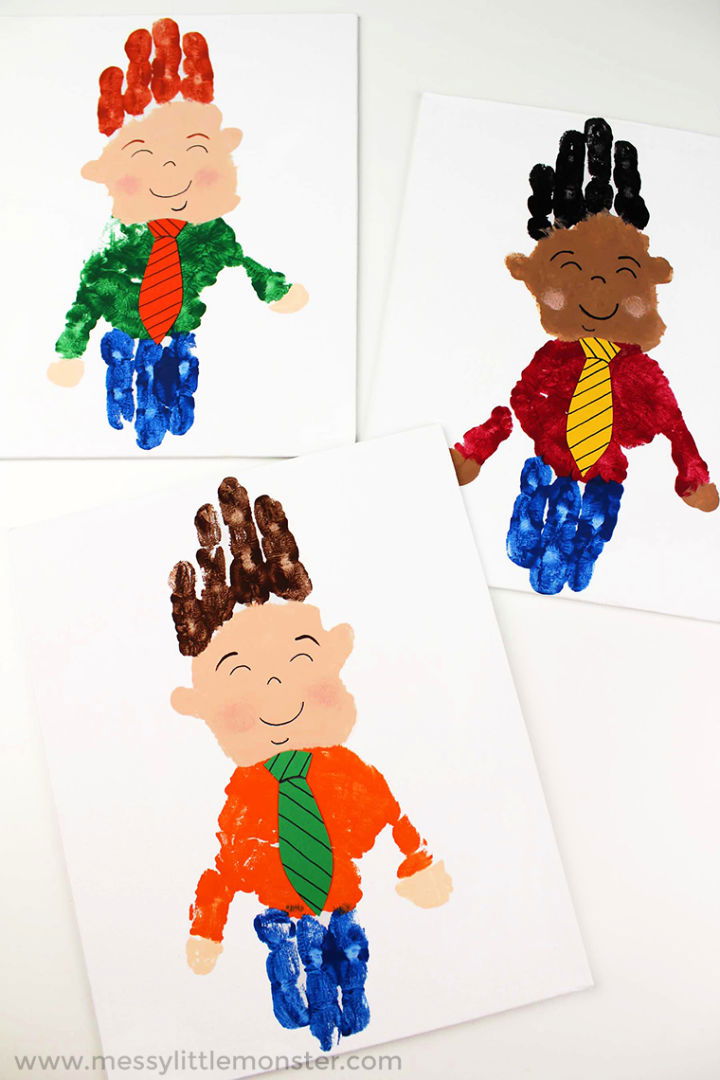 Celebrate the greatness of fatherhood, and show your love for Dad with a unique gift this Father's Day – a DIY masterpiece crafted from love and adorned with their favorite little handprints. Toddlers and preschoolers will have a blast making a special keepsake that looks just like Dad. Gather supplies like canvas, cardstock, paint, scissors, glue, and a black marker. This heartfelt gift is perfect for Father's Day and will be treasured by Dad for years. Show your appreciation to Dad with this thoughtful and adorable handprint art gift! littlemonster
15. How to Make a Mouse Pad With Corkboard Trivet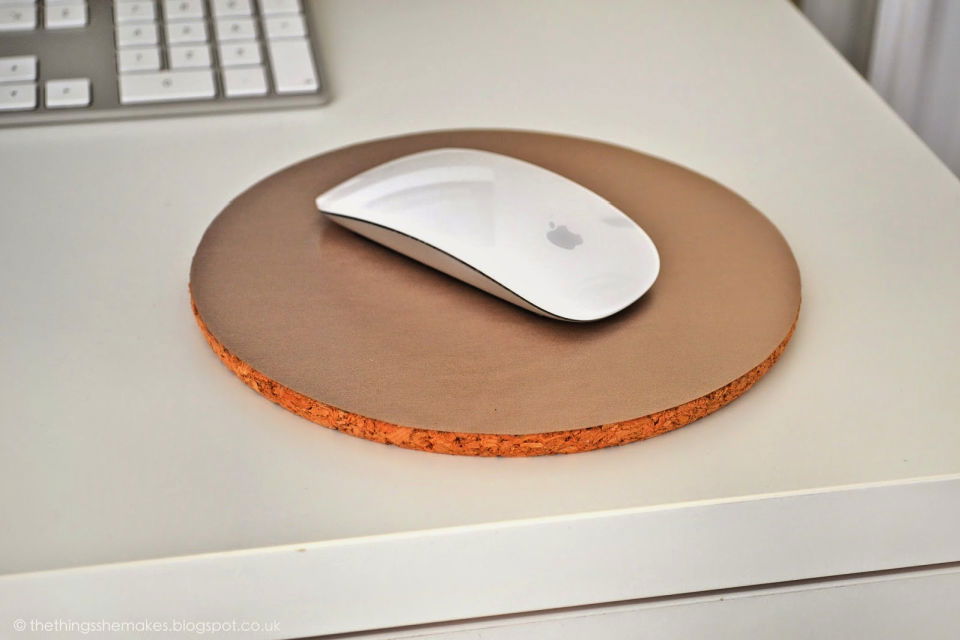 Turn a simple trivet into a stylish DIY mouse pad that will add character to your workspace! This unique and personalized mouse pad is perfect for Father's Day gift. Using a corkboard trivet, vinyl, and basic cutting tools, you can transform your plain desk space into a stylish and functional work area.
Choose from different colors and patterns to your preference and make your mouse pad more exciting. Follow the easy steps of tracing, cutting, and sticking the vinyl onto the trivet; in no time, you'll have a sleek and professional-looking mouse pad.
The sturdy texture of the trivet ensures durability, making it a perfect choice for a mouse pad. Give your dad's workspace a makeover and enjoy a more comfortable and stylish computer experience. thingsshemakes
16. Felt Tablet Cover Gift From Step Daughter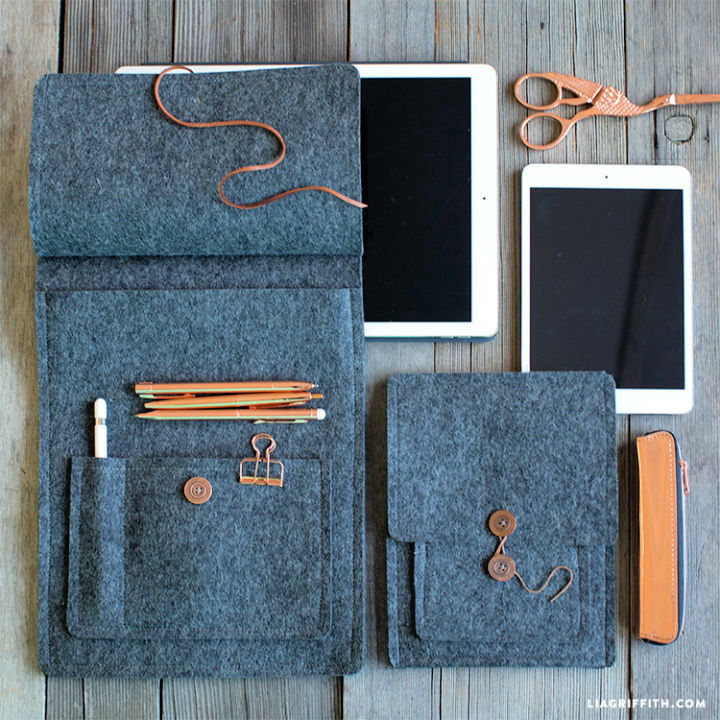 A DIY felt tablet cover is the perfect way to show just how much you love your dad this Father's Day! This tablet case is designed to keep your iPad, Kindle, or tablet safe and clean. Crafted using a 3mm wool felt, this project is suitable for both men and women and can be personalized to your liking.
You can add a hint of color by choosing contrasting felt for the pocket and using vibrant thread or unique buttons to fasten the handmade case.
With the provided downloadable pattern available in three sizes, even beginners can make this machine-stitched tablet cover. Follow this step-by-step photo tutorial for a seamless experience. Let your father protect his tablet in style today! liagriffith
17. My Dad Rocks Frame Father's Day Gift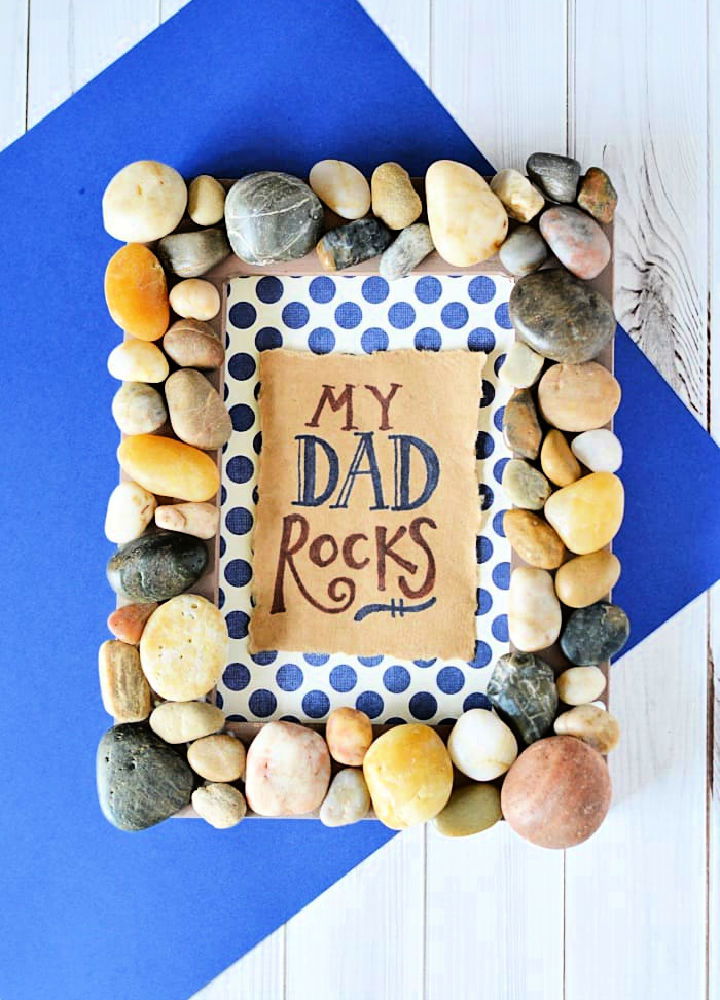 Make Father's Day extra special with this DIY "my dad rocks" frame. This budget-friendly gift can be easily created using materials from your local dollar store.
Start by painting a wooden frame with a mix of Americana in Slate Grey and DecoArt in Cinnamon Brown to achieve a rocky color. Once dry, use tacky glue to attach decorative rocks onto the frame and let it dry overnight.
Cut a scrapbook paper to insert in the frame and use a brown paper bag to write "my dad rocks" before attaching it to the scrapbook paper. Finally, place it in the frame and present it to your dad. It's a thoughtful and personalized gift he'll proudly display on his desk. mommymoment
18. Handprint Baseball for Father's Day Gift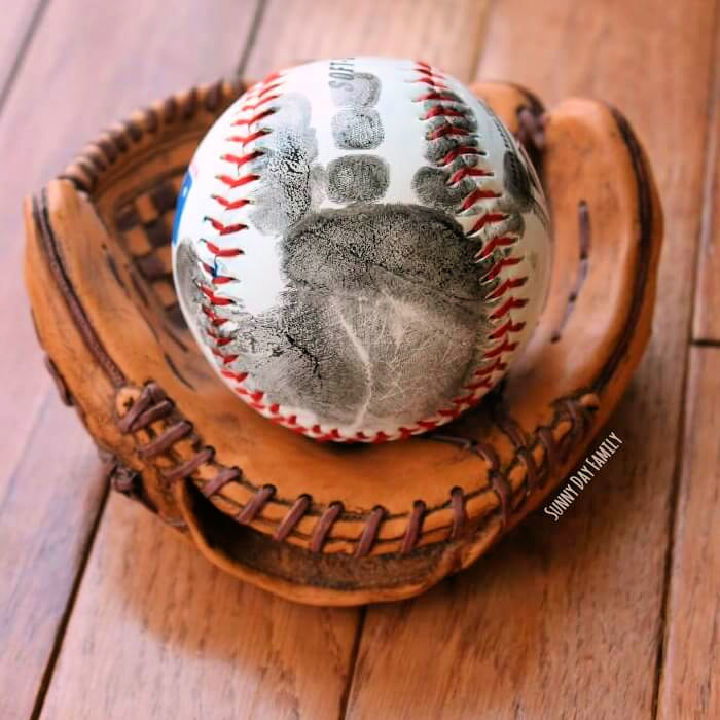 Let Dad know you care with a one-of-a-kind handprint baseball–the perfect DIY Father's Day gift! It is a sentimental and personalized Father's Day or baby keepsake with a handprint baseball craft. Celebrate your love for baseball and capture the special moments shared with your family.
This easy-to-make craft requires minimal supplies, including a baseball, an ink pad (black or team colors), and an optional baseball stand for display. Cover your child's hand with ink and gently press their palm onto the ball. Wrap their fingers around or let them grip the ball if capable.
Allow the ink to dry completely to prevent smudging. Enhance your gift by including a free downloadable poem. Whether it's Father's Day or another occasion, this handprint baseball craft is a heartwarming gesture that will be cherished for years. sunnydayfamily
19. DIY Leather Blanket Carrier Idea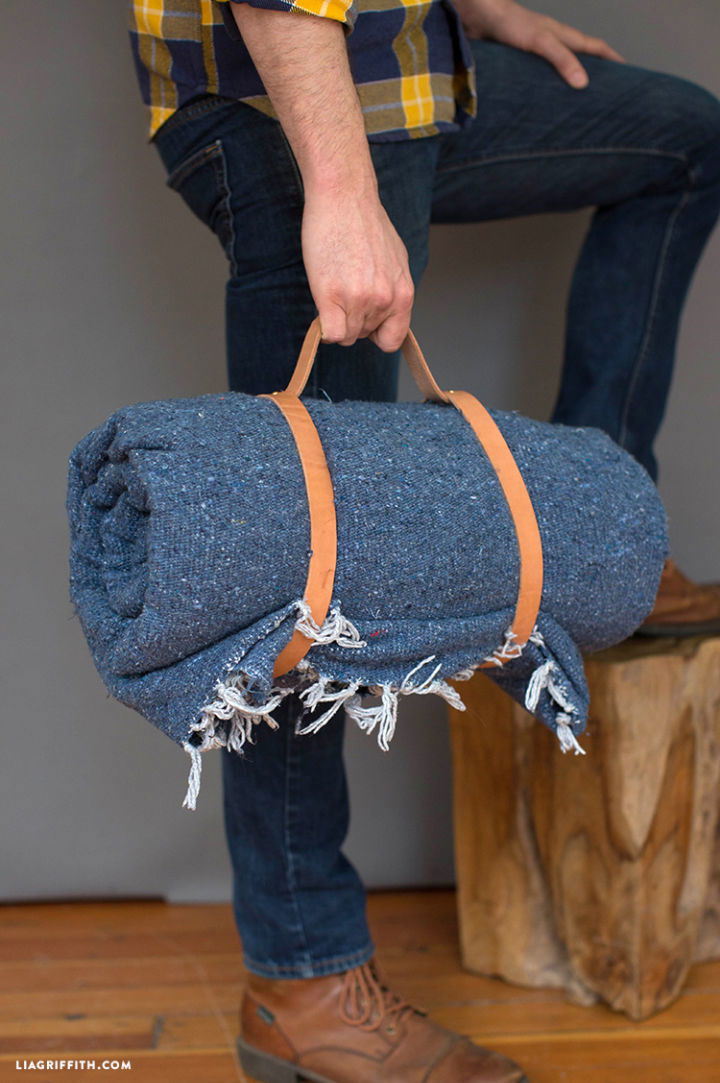 Craft a practical and stylish leather blanket carrier with this easy DIY project, perfect for Father's Day. Whether planning a picnic or a camping trip, this carrier will make transporting blankets a breeze.
You can even use it to carry a blanket to your kid's outdoor activities. The tutorial provides step-by-step instructions and a template for cutting the leather.
With a few basic tools like scissors and a leather hole punch and materials, including leather scraps and button stud rivets, you can make a personalized carrier that is both functional and fashionable. Join in the crafting fun and surprise Dad with this thoughtful gift. liagriffith
20. How to Make a Wooden Phone Amplifier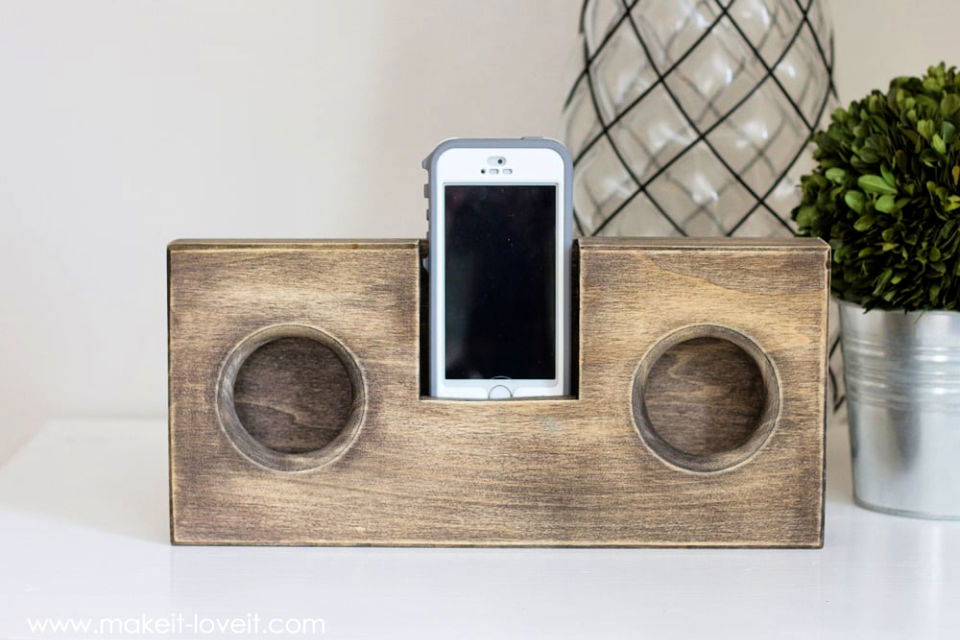 From homemade crafts to custom-made gadgets, these DIY Father's Day gift ideas offer a range of options for every dad. Boost your dad's music listening experience with this DIY wooden phone amplifier/speaker that requires no cords or batteries. Enhance the sound quality of his phone by utilizing the simple yet effective principle of resonance.
Crafted from wooden planks and square wood dowels, this amplifier/speaker blends seamlessly with your decor. By channeling the sound through precisely placed openings, the device amplifies the audio without needing speaker wiring or electricity.
Watch the video demonstration to witness the remarkable difference in sound. This portable and stylish speaker lets your father enjoy his favorite tunes throughout your home hassle-free. makeit loveit
21. Creative Bow Tie Shirt Card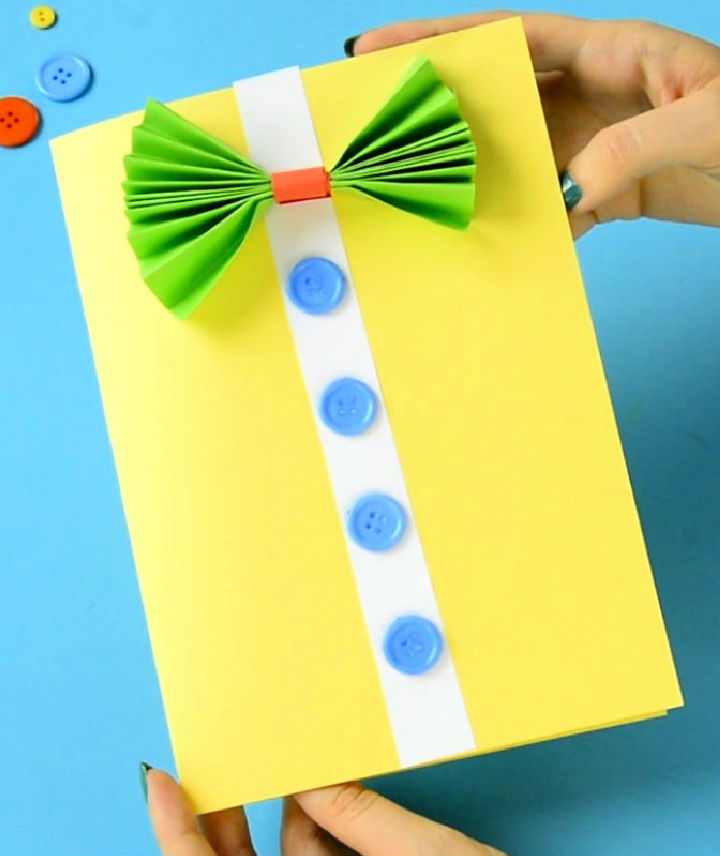 Celebrate Father's Day with a creative and adorable DIY bow-tie shirt card! This unique card idea adds dimension to your Father's Day greetings. Using construction paper, print paper, white paper, red paper, buttons, glue, scissors, and a marker, you can make a personalized card that will make any dad feel special.
The step-by-step instructions guide you through folding, cutting, and gluing to make the perfect bow-tie shirt design. You can customize the color combinations and add gems or glitter for extra flair. Watch the video tutorial for a visual guide, and let your creativity shine while making this heartfelt card for Father's Day! easypeasyandfun
22. Painted Hammer With Monogram Gift for Dad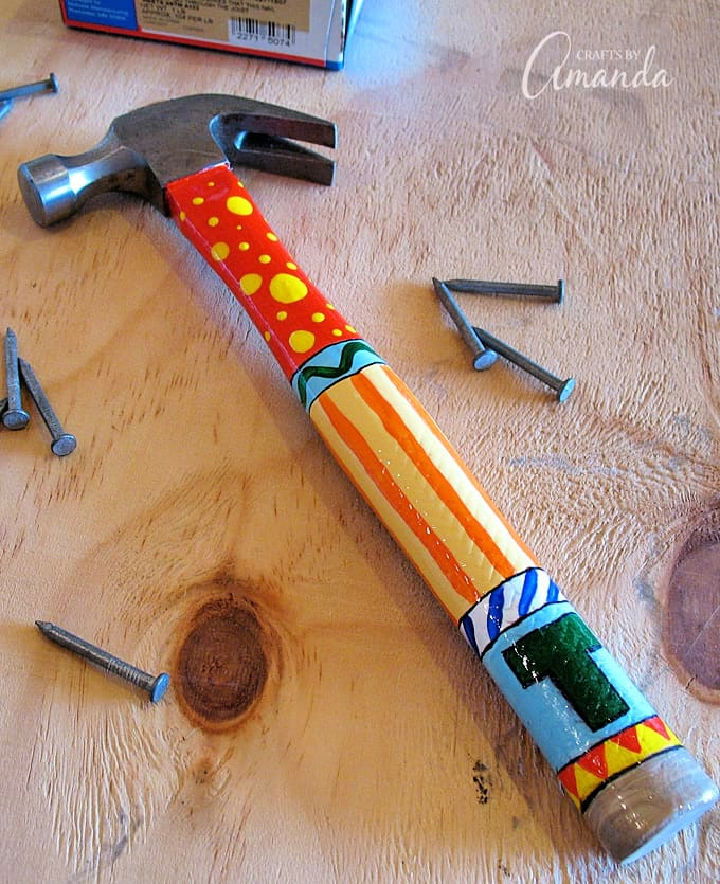 Surprise your dad on Father's Day with a unique and personalized DIY gift by making a hand-painted hammer with his monogram! This project is simple and meaningful; your child will enjoy making it. Start by sanding the wood handle of the hammer and painting it white on both sides.
Then, add the first letter of your dad's name at the bottom of the handle. Let your creativity shine as you decorate the rest of the hammer with different colors and patterns. Use a black fine point marker for additional details.
Finish by spraying the hammer with a clear sealer or glaze for protection. Allow it to dry overnight before presenting it to your dad. Celebrate Father's Day with this thoughtful and personalized gift! craftsbyamanda
23. Quick and Easy DIY Handprint Art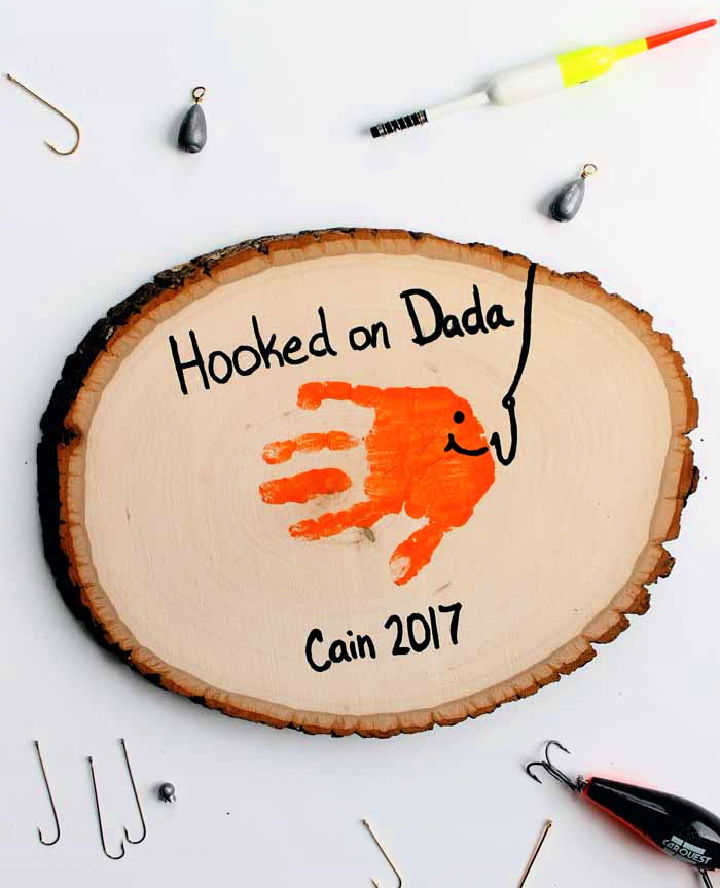 You can turn your little ones' handprints into works of art with simple steps! Make a heartfelt and memorable Father's Day gift with DIY handprint art. This easy and fun craft is fantastic for kids of all ages, requiring just a few materials and a dash of imagination.
Begin by letting your child choose their favorite paint color and apply it to their hand using a paintbrush. Press their hand onto a wood slice, capturing the palm and fingers. After drying, use a paint marker to add personalized details such as the name, year, and fishing elements like a fish hook, line, eye, and mouth.
Let it dry completely, and optionally add a hanger to the back. This personalized handprint art is a cherished memento and a delightful surprise for any dad or grandpa on Father's Day. Start making beautiful memories today! countrychiccottage
24. Dog-Themed Father's Day Card for Dads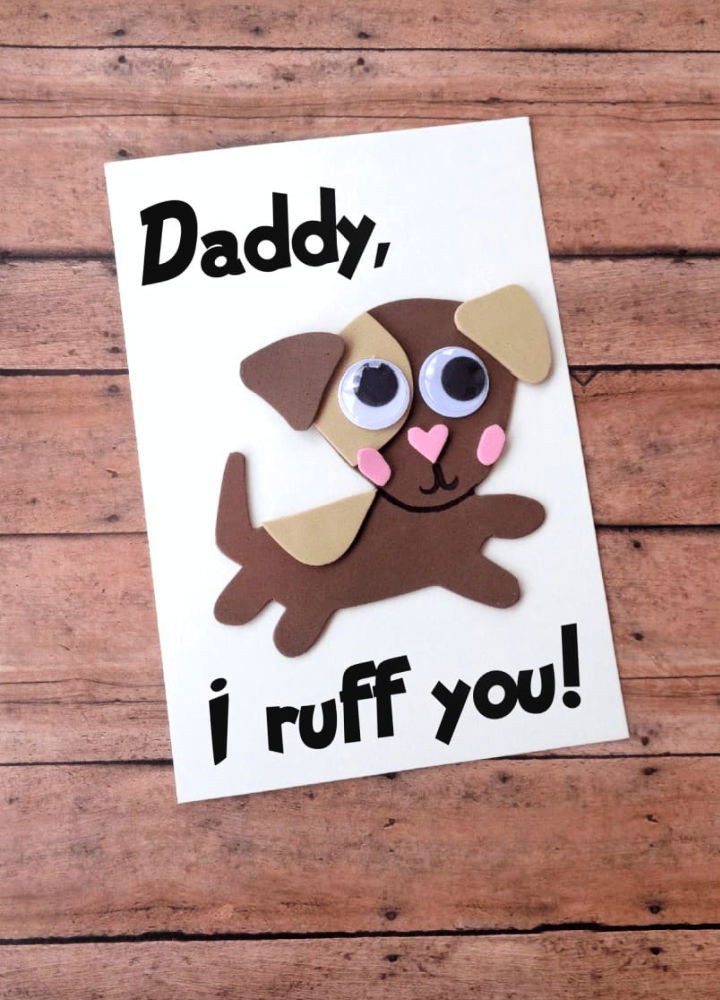 Impress your dad with our handpicked DIY Father's Day gift ideas, perfect for showcasing your love and appreciation. Wonder your Dad this Father's Day with a creative and adorable DIY dog-themed card! This easy and fun craft is excellent for preschool and kindergarten-aged kids and will surely bring a smile to your Dad's face.
You can make this lovely card using craft foam sheets in various colors, white poster board or cardstock, glue, google-style eyes, a black marker, and a printable template.
Download the template, trace and cut out the different parts, glue them together to form the dog, and add details like rosy cheeks and a heart-shaped nose. Customize the card with a heartfelt message, and your Father's Day surprise is ready! Enjoy the joy of crafting and celebrating with your Dad. theinspirationedit
25. Making Superhero Puppets for Kids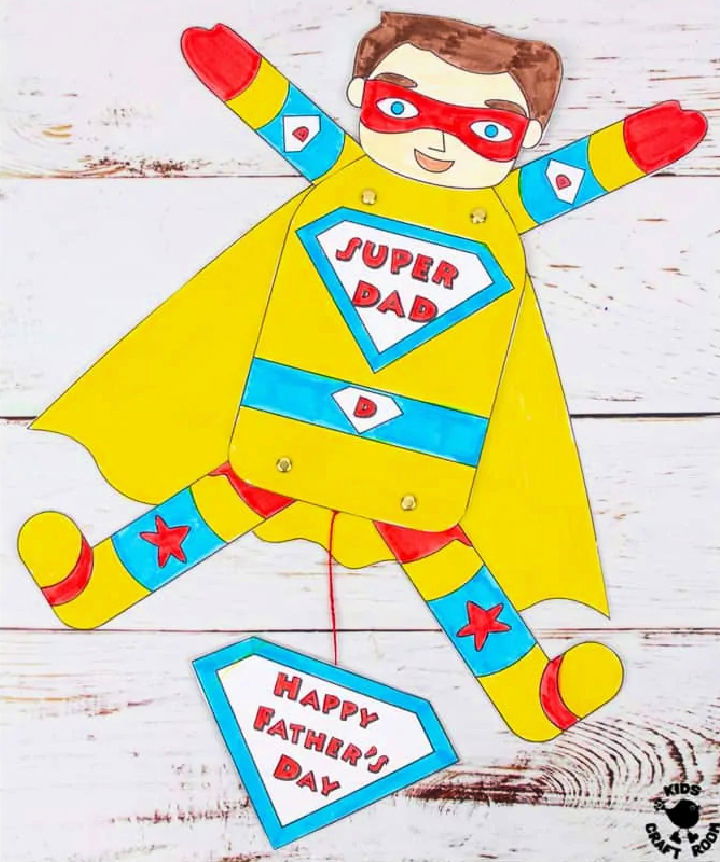 Looking for a unique Father's Day gift idea? These printable Father's Day DIY superhero puppets are the perfect choice! This fun craft activity allows kids to make superhero puppets to honor their dads. The printable template has black and white for customization and a full-color version with various skin and hair colors to match Dad's appearance. The puppets feature movable arms and legs controlled by a message tab, displaying either "You're My Superhero" or "Happy Father's Day." Skip the traditional card and make these superhero puppets to show Dad how special he is on Father's Day. kidscraftroom
26. Easy DIY Rocket Ship for Preschoolers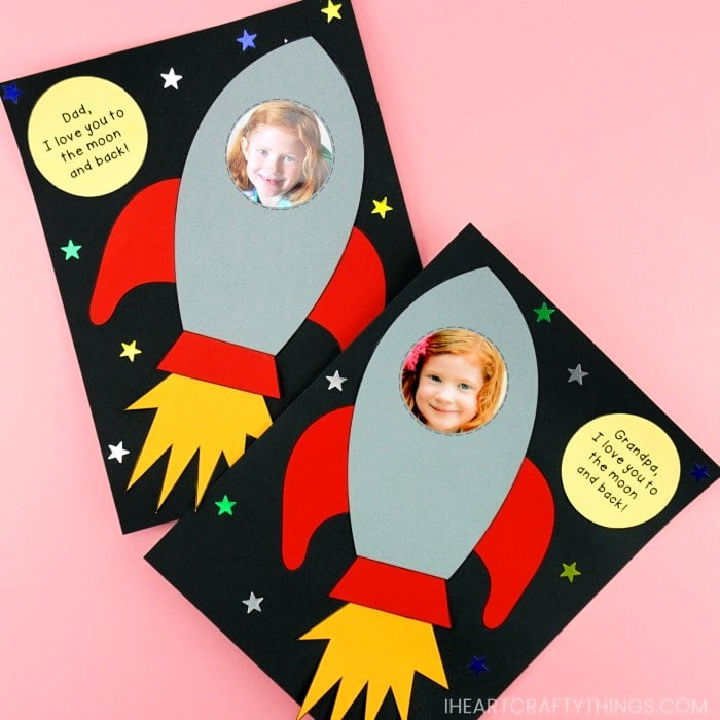 From homemade cards to personalized keepsakes, DIY Father's Day gifts add a special touch to his special day. Treat your Dad or Grandpa to a royal surprise on Father's Day with a delightful rocket ship craft that kids of all ages can easily make. The craft features a personalized touch, with a photo of the child inside the rocket ship and a moon that reads, "I love you to the moon and back.
The provided convenient template makes it a breeze for toddlers and preschoolers to create. Print the template on colored cardstock, cut out the pieces, and assemble the craft using glue.
Add star stickers or draw stars with a white crayon for extra flair. This heartfelt keepsake will surely melt Dad's or Grandpa's heart. For more creative Father's Day crafts and engaging summer activities for kids, browse our website's categories. iheartcraftythings
27. Make a Simple Pleather Tablet Case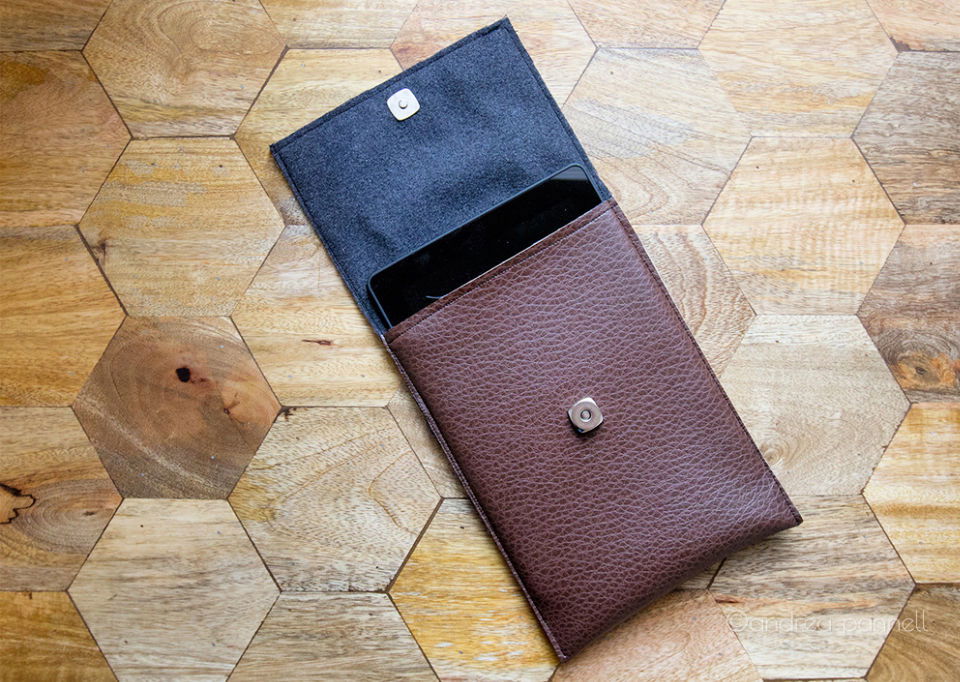 With this beginner-friendly tutorial, discover how to make a stylish DIY tablet cover in just 15 minutes. Protect your iPad or Kindle Fire from scratches and crumbs with a quick and easy project. Gather your supplies, including leather or faux leather, wool felt, and a magnetic snap.
Fold the leather in half and cut it to the appropriate dimensions. Attach the snaps to ensure a secure closure. Sew the lining and leather together, leaving one short end open. Fold the cover and adjust the size to fit your tablet. Finally, sew the remaining edges with a ¼" seam allowance. This tablet cover also makes a thoughtful gift. andreasnotebook
28. How to Make a Rustic Wood Tie Rack for a Gift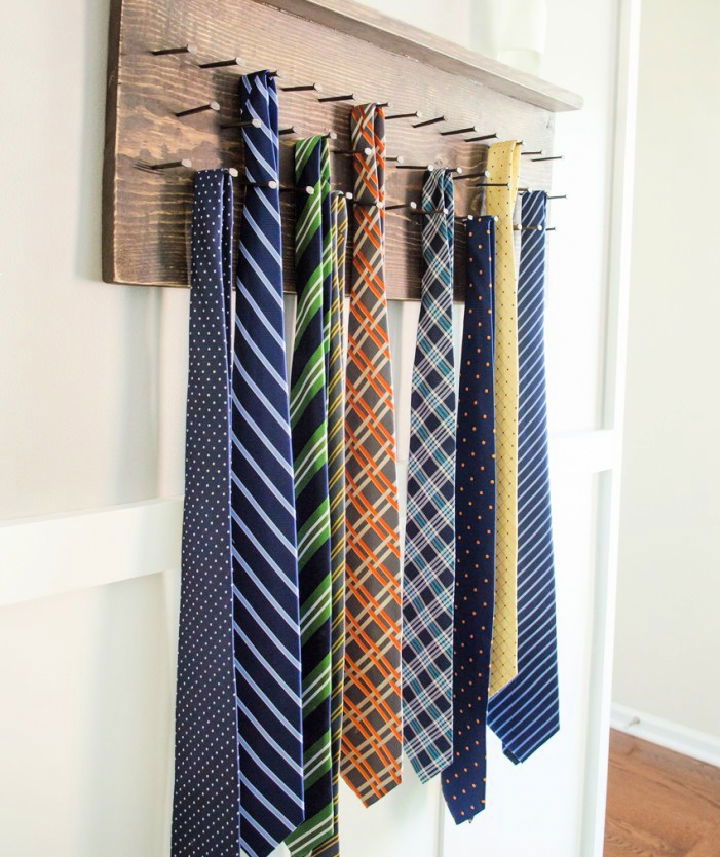 Explore our unique guide to DIY Father's Day gifts, perfect for showing appreciation to dad in a personal way. Give the special man in your life a timeless gift: a DIY rustic wood tie rack, perfect for organizing and displaying all his favorite ties! This simple project is perfect for novice DIYers and requires basic tools and supplies. Cut a 1 "x12" board and a 1 "x3″ board to 27.5" lengths, sand the edges, and apply wood stain.
Next, apply wood glue to the top edge of the 1 "x12" board and attach the 1 "x3" board perpendicularly to make an L shape. Secure with brads using a brad nailer and allow the glue to dry. Distress the wood by lightly sanding the edges and flat surfaces. Place a pegboard over the main piece and use it to mark the positions for old-fashioned nails.
Hammer the nails into the wood, leaving them secure but not protruding through the back. Attach sawtooth hangers on each side, spray with clear matte sealer, and admire your awesome creation! This tie rack can hold up to 39 ties, making for a great Father's Day gift. craftaholicsanon
29. DIY Wooden Picture Frame Desktop Organizer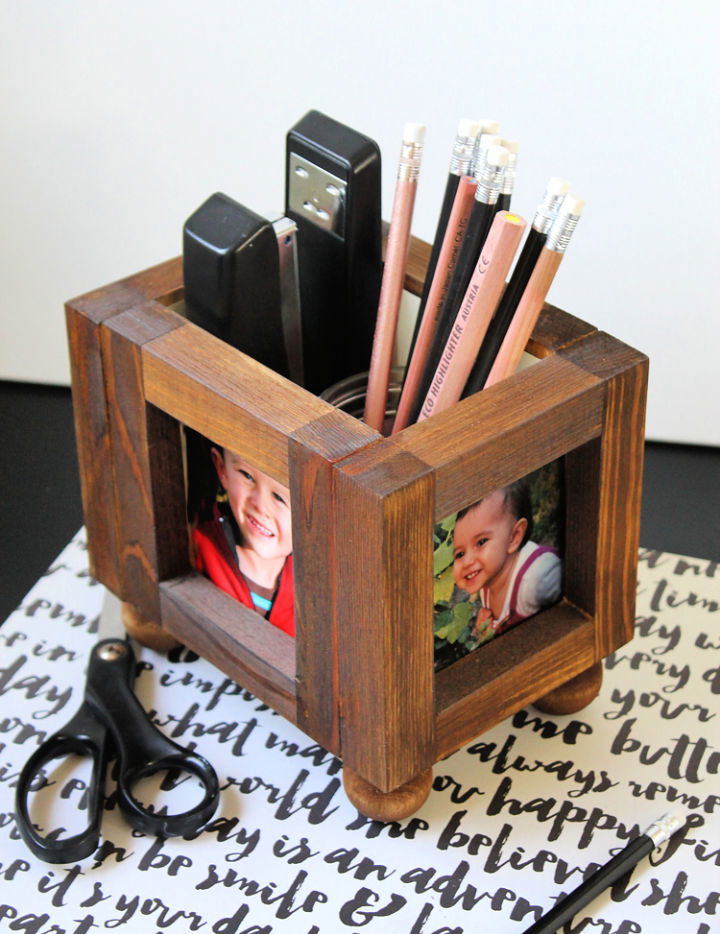 Want to make a heartfelt handmade gift for the holidays or special occasions? This DIY wood photo frame desktop organizer is a fantastic idea that requires no tools or wood cutting. It's perfect for kids to make gifts for their grandparents or beloved family members.
Additionally, it makes an excellent Mother's Day or Father's Day present for proud parents to display on their office desks. The process is simple: paint or stain the picture frames and wooden ball feet, glue the frames together to form a box, secure a chipboard base, attach the ball feet, and optionally add a clear coat for durability.
Make a box liner from cardstock and customize it with a personal touch. Finally, insert cute pictures of your children into the frames, and voila! You have a thoughtful and practical handmade gift ready to be cherished. thecraftpatch
30. Last Minute Super Dad Father's Day Gift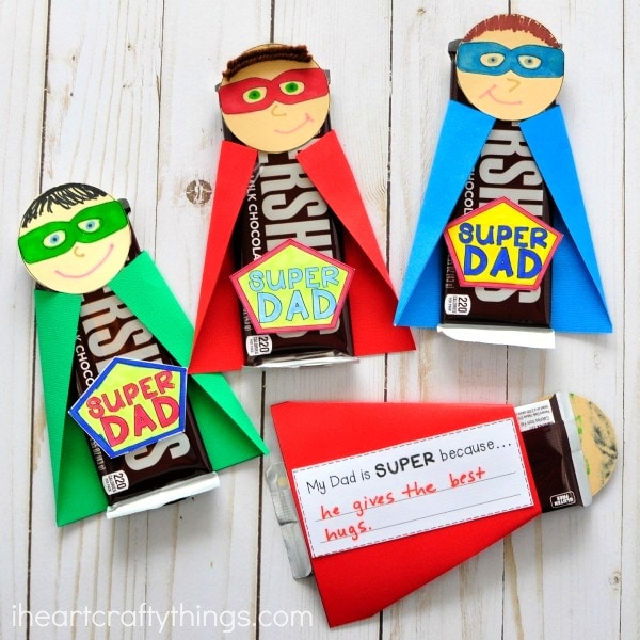 Celebrate Father's Day with a heartfelt and creative super dad Father's Day gift. This DIY project allows kids to make their dads feel extra special. The template offers customization options for Dad, Grandpa, Uncle, Super Hero, and Super Man, making it suitable for various fatherly figures.
With just a few supplies like colored cardstock, markers, scissors, and a glue stick, children can make a superhero-themed gift. The template includes a Super Dad badge, face, and a personalized message on the back.
Following the easy step-by-step instructions, kids can assemble the gift by wrapping a Hershey's chocolate bar with a superhero cape and attaching the badge and face. This thoughtful and fun gift will make dads feel like superheroes on their special day. Explore the template options to customize the craft for different recipients. iheartcraftythings
31. DIY Scribble Mug Father's Day Gift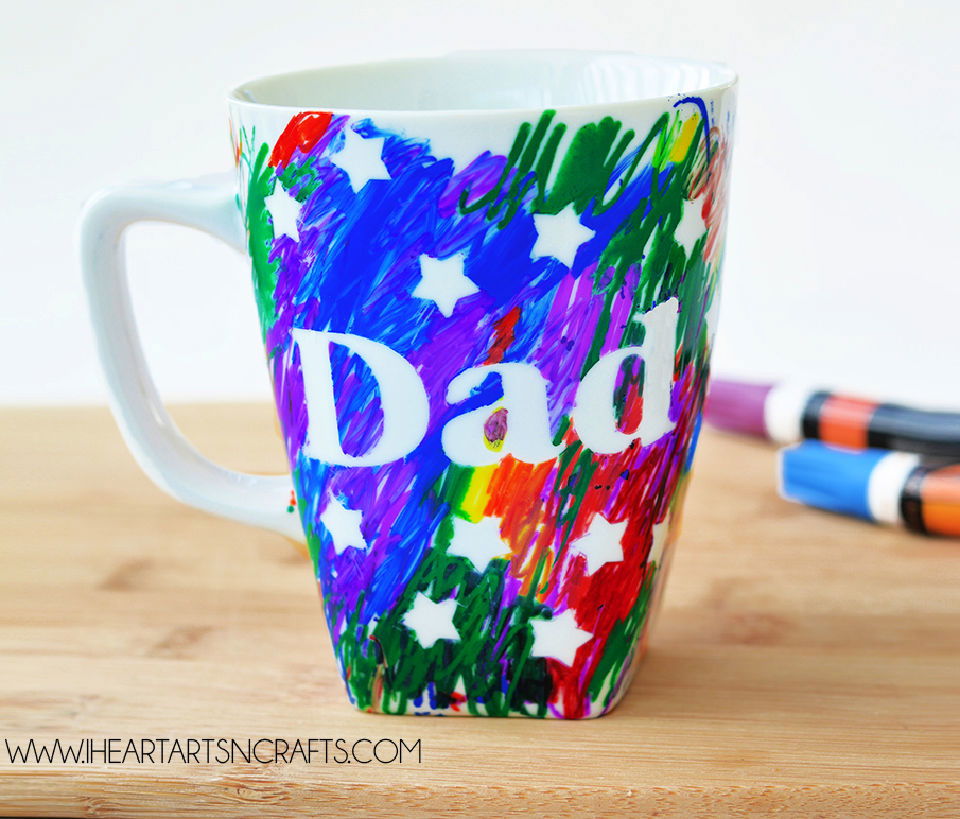 Amaze your Dad with a heartwarming, personalized gift this Father's Day! Get creative with our fun and super-easy craft. Show your Dad just how much he means to you! In this tutorial, you'll find step-by-step instructions to make a customized ceramic mug your child will love creating.
You only need a white ceramic mug, painter's pens, and stickers. Simply wash the mug, apply the stickers to make a design, and let your child draw on the mug.
Once they're finished, remove the stickers to reveal the design. Bake the mug in the oven for thirty minutes at 350°F, and voila! You have a unique and sentimental gift for Father's Day. The colors may darken slightly after baking, so choose your pen colors accordingly. Get creative and make Father's Day extra special this year! iheartartsncrafts
32. How to Build a Wooden Beer Caddy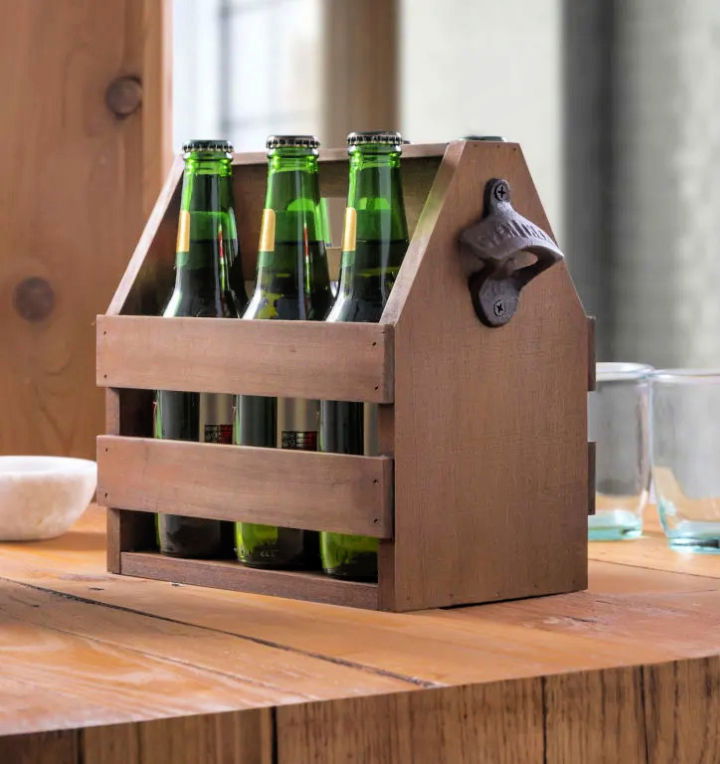 Using this step-by-step plan, learn how to build a custom DIY wooden beer caddy with a built-in bottle opener. This beer carrier is a practical accessory for enthusiasts and makes a thoughtful and personalized gift.
The project requires intermediate beginner skills, including cutting straight lines and shaping a handle, but it's not overly complicated. You can build a sturdy and stylish beer caddy with just a few materials like poplar hobby boards, brad nails, wood glue, sandpaper, and a wall-mounted bottle opener.
This project is a cost-effective way to make a high-quality beer carrier that can hold various bottled beverages, making it perfect for parties or as a unique gift. diycandy
33. Cool DIY Father's Day Card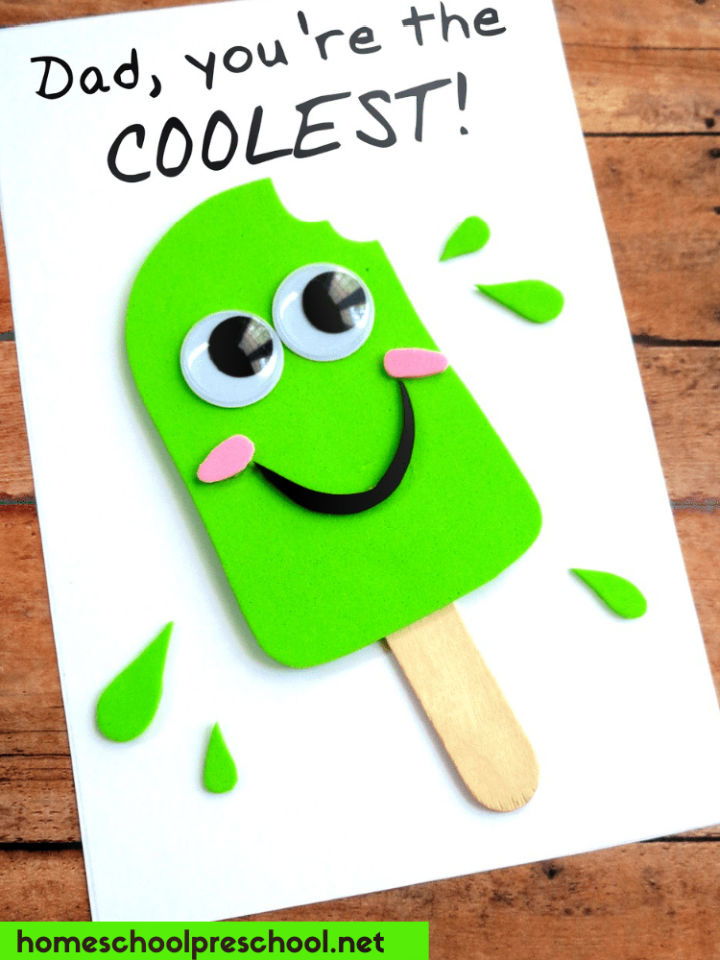 This Father's Day, craft something special and unique with this cool DIY Father's Day card to show your Dad how much he means to you! This easy and engaging activity is perfect for kids of all ages. Gather popsicle sticks, construction paper, and glue to make a special card for your Dad.
You can download and print the free template to guide you. Cut out the popsicle shapes from craft foam or construction paper; glue them onto a white poster board or cardstock. Add googly eyes, a smile, and rosy cheeks for an adorable touch.
Customize the card with a personal message, and Dad will cherish this handmade, loving gift. Make this Father's Day extra special with meaningful moments and heartfelt gestures! homeschoolpre
34. Handmade Acorn Frame Father's Day Gift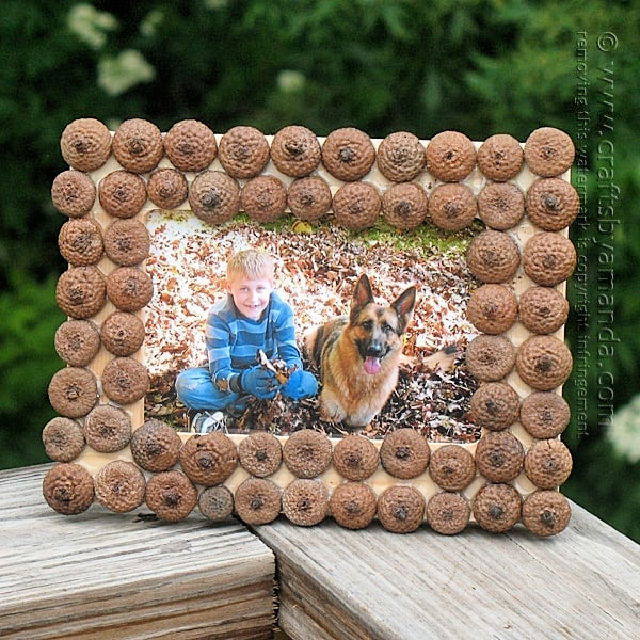 Give Dad a gift from the heart and show him how much you care with this beautiful DIY acorn frame this Father's Day! Capture the essence of autumn by showcasing your favorite fall snapshot in this adorable frame. Collect fallen acorn tops and give them a gentle cleaning before baking them to ensure they are free of insects and dry.
Once ready, apply craft glue to a wooden frame section by section and cover it with the acorn tops, allowing some to hang over the edges for a rustic touch.
Fill in any gaps with additional glue and let it dry overnight. Paint the acorns or attach a bow using jute, twine, or raffia for added flair. Embrace the beauty of nature and enjoy the memories this unique frame will hold. craftsbyamanda
35. Last Minute Wooden Pallet Coasters Gift for Dad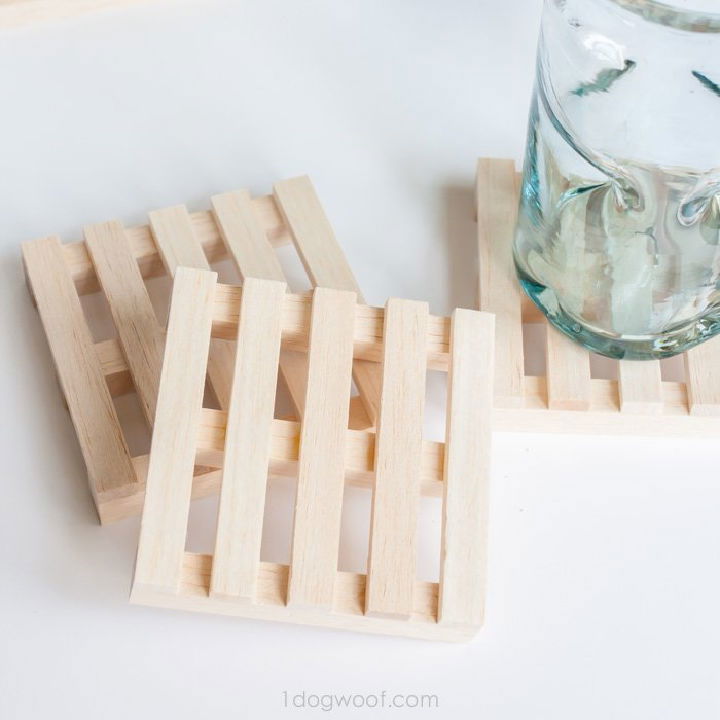 Add a rustic charm to your home with these adorable DIY miniature wooden pallet coasters. Perfect for protecting your surfaces from hot mugs, these coasters are a creative alternative to using actual pallets. You can quickly make these coasters with just a few supplies, like square and rectangular dowels, wood glue, and a saw.
The instructions are straightforward, but precision ensures the pieces fit together properly. You can leave them in their natural state or stain them for an aged look.
Whether enjoying a refreshing drink on your outdoor deck or adding a unique touch to your dining table, these pallet coasters are functional and stylish. Embrace the warmth of summer and start crafting today! 1dogwoof
36. Cute DIY Footprint Rocket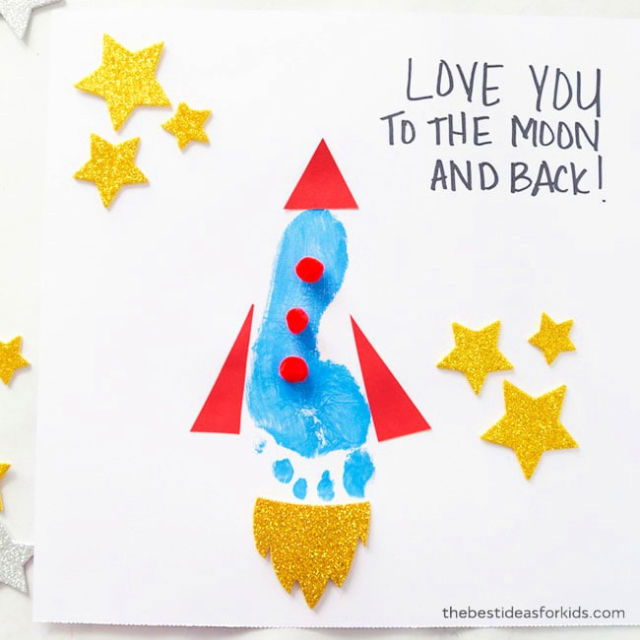 Put your best foot forward and take off with this cute DIY footprint rocket! The craft features a footprint rocket with the sweet message, "Love you to the moon and back," though you can customize it with your saying. It's a simple and fun activity that children can enjoy with adult supervision.
You only need a few supplies, including white cardstock, red cardstock, light blue paint, pom poms, glitter foam paper, glitter stars, a black Sharpie, and glue. Follow the easy steps in the tutorial video to make this special keepsake for Dad. Frame it and watch as he cherishes it for years to come. Make this Father's Day unforgettable with a meaningful and creative gift from the heart. bestideasforkids
37. Beautiful Handy Dad Heart Card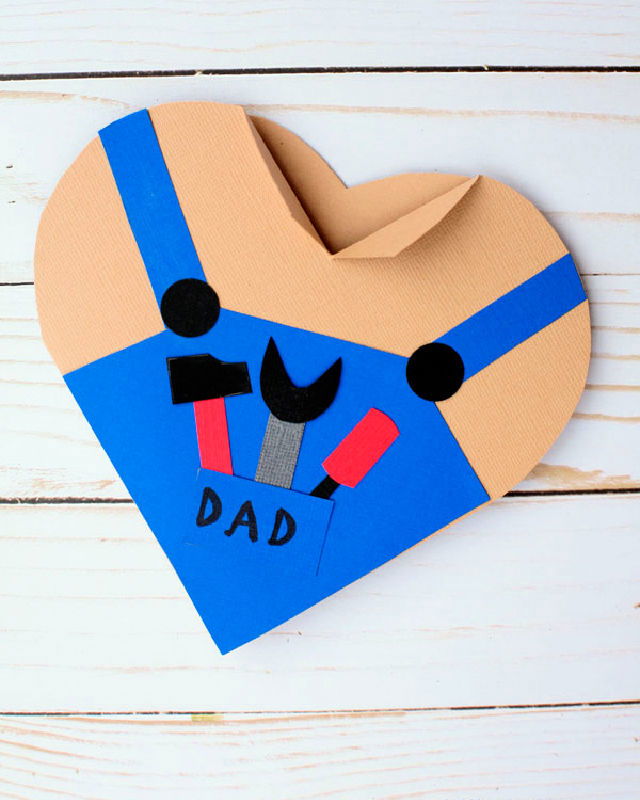 Dad's love is as strong as the glue that holds this DIY card together! Make a heartfelt Father's Day card with your kids using this easy, handy dad heart card template. This simple craft is excellent for preschoolers and offers a printable template that can be used by teachers and parents alike.
Download the template, cut out the patterns, and fold the beige cardstock paper in half. Trace and cut out the heart shape, making a collar by folding the sides outward. Glue blue overalls and straps onto the heart, and use a circle punch to make buttons from black paper.
Trace and cut out tools from gray paper and glue them onto the pocket. Write "DAD" in the center of the pocket with a black marker and add a sweet message inside the card. It's a thoughtful gift that dads will cherish. nontoygifts
38. Homemade Picture Frame for Father's Day Gift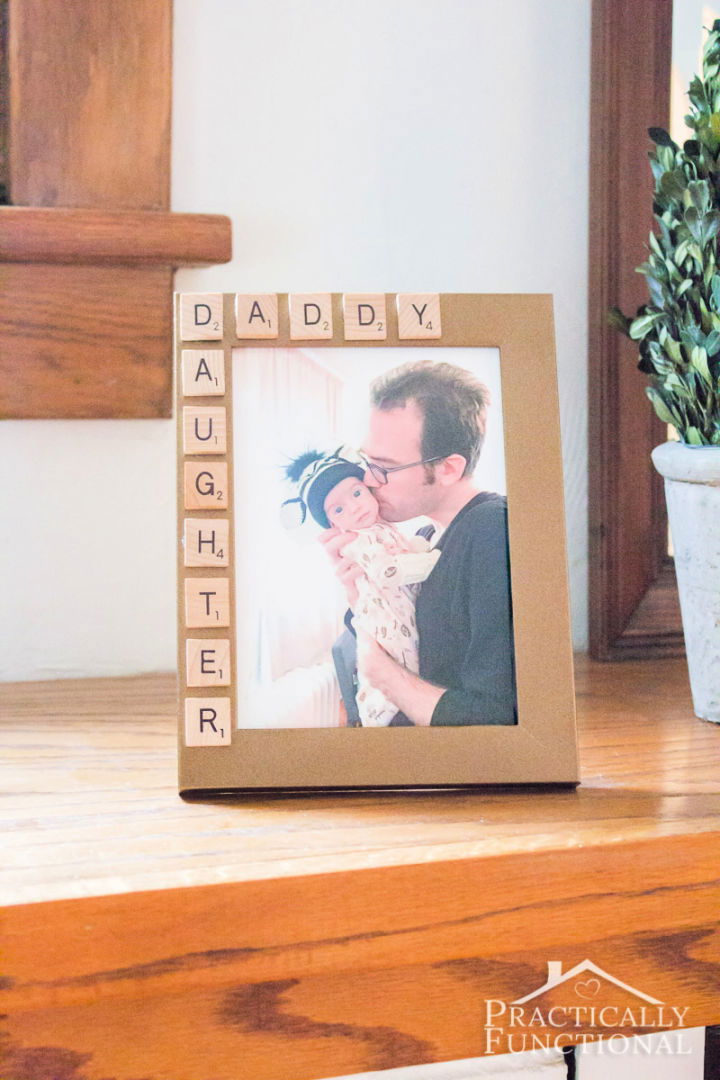 Discover the joy of creating DIY Father's Day gifts that will touch his heart and showcase your love. Commemorate Father's Day with a heartfelt and personalized gift! Make a DIY Father's Day picture frame that your husband will cherish. This easy and quick project only takes about 40 minutes to complete. Start by spraying the picture frame with your chosen spray paint color and letting it dry.
Then, apply a hot glue gun to attach wooden Scrabble letters to spell "Daddy" across the top and "Daughter" down the side of the frame. Once the glue is dry, reassemble the frame with a photo inside, and you're done! Your Dad will love having a special photo on his desk that he can update. practicallyfunctional
39. We're Nuts About You Photo Frame for Birthday Gift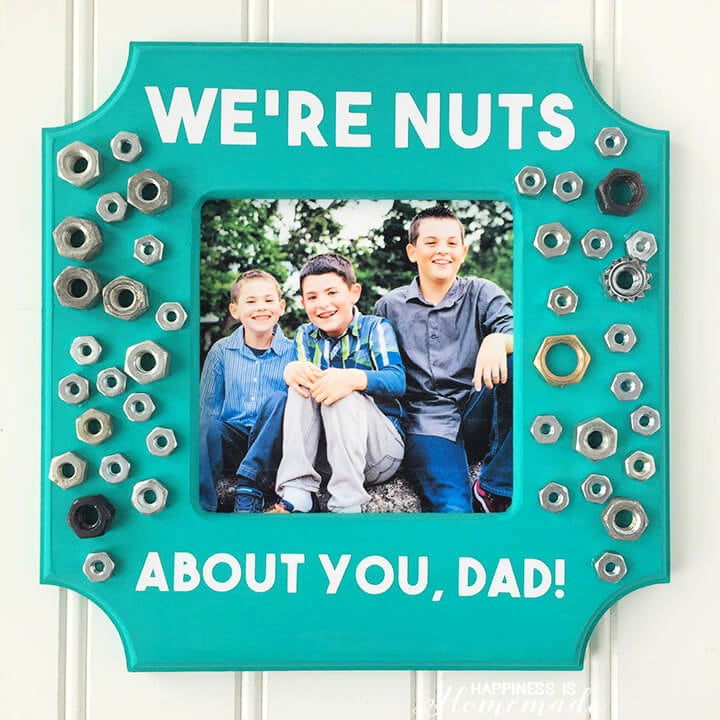 Struggling to find a creative and personalized Father's Day gift idea? Look no further than this "We're Nuts About You" DIY photo frame craft! Show your love and appreciation for Dad with this quick and easy DIY project.
All you need is an unfinished wood or MDF photo frame, acrylic or chalk paint, glue, vinyl decals or alphabet stickers, and an assortment of nuts in different shapes, sizes, and colors. Paint the frame, add the decals or stickers, and then use glue and nuts to make a unique design.
Once it's dry, insert a favorite photo, and you have a heartfelt and personalized gift that Dad will cherish. This photo frame is perfect for Father's Day, birthdays, Christmas, or even Grandpa. Get creative and make a lasting impression with this adorable and meaningful craft idea. happinessishome
40. Free Printable Father's Day Book Templates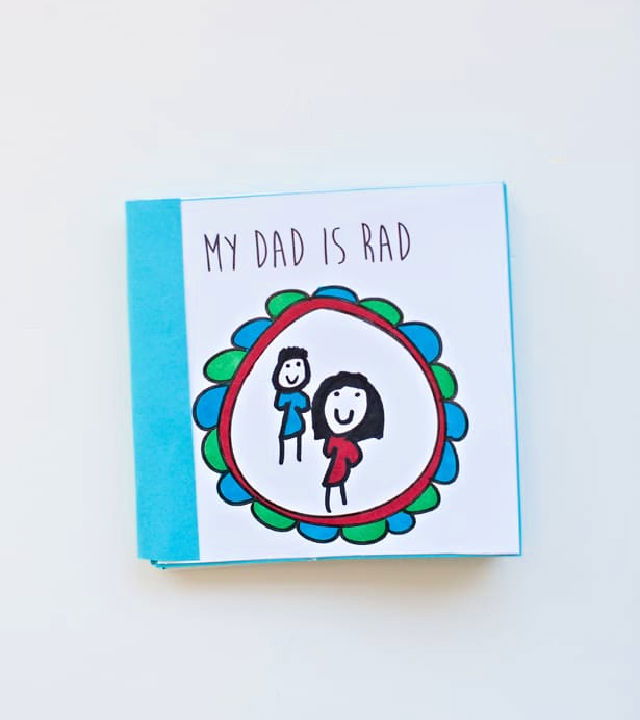 Unveil the perfect way to show Dad how much you care this Father's Day with these free, printable book templates! This easy and fun DIY project allows children to express their love and appreciation for their Dad through thoughtful questions and drawings.
All you need are some materials like cardstock, colored cardstock, and a hot glue gun, along with our free printable book frames and fill-in prompts. Print the templates, cut out the pages, and have your child fill in the prompts and make corresponding pictures.
Once complete, assemble the book by grouping the pages, securing them with a binder clip, and adding a cardstock cover with hot glue. The result is a sweet and personalized book that Dad will cherish. Show Dad how awesome he is with this special gift! hellowonderful
Related DIY Gift Ideas to Try
Looking for gift ideas that are unique and personal? Check out these awesome DIY gift ideas that you can easily make. Try them today!
Conclusion: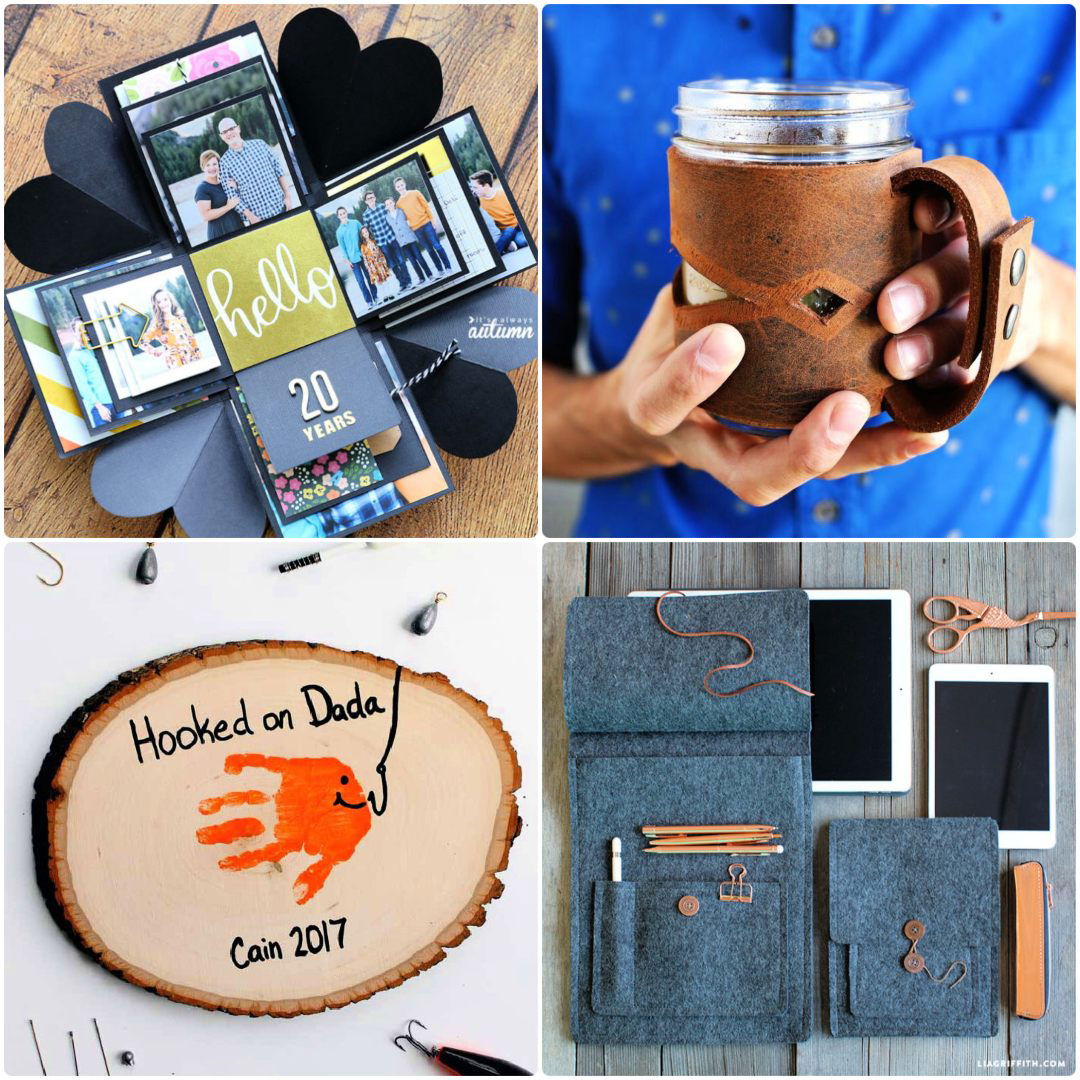 In conclusion, these DIY Father's Day gifts offer a heartfelt and personalized way to show appreciation for the special dads in our lives. With a diverse range of DIY Father's day gift ideas, such as leather mason jar sleeves, wooden phone amplifiers, and handprint art, these homemade gift options cater to various skill levels and interests. So, this Father's Day, get creative and craft a unique present that your dad will cherish for years. With so many ideas to explore, you will surely find the perfect DIY gift for every dad.