Learn how to make a gift card holder with these 18 easy DIY gift card holder ideas with step by step instructions and free printable gift card holder templates. Whether you're looking for an origami gift card holder or a gift card envelope template, we've all.
If you're looking for a unique way to give or receive a gift card, why not make your own? With 18 DIY gift card holder ideas and a free printable template, you can craft the perfect presentation that adds a personal touch. Get creative and customize your gift with vibrant colors, and unique shapes, or even add embellishments. With the right free printable gift card holder template, a few basic supplies, creativity, and little skills, you can create magical and memorable DIY gift card holders for any occasion!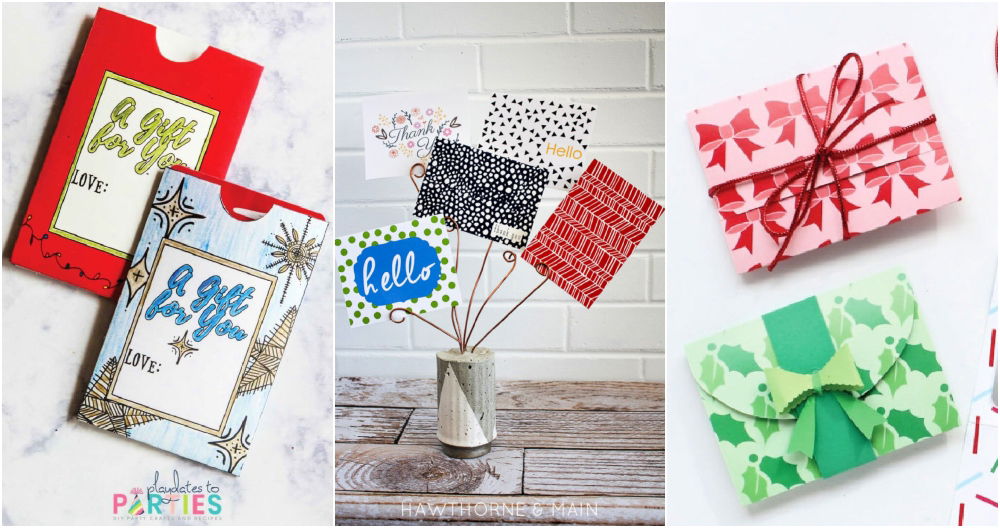 DIY Gift Card Holder Ideas (Free Printable Template)
We can relate to the fact that sometimes finding just the right gift is not enough. Or you don't have enough time left to go on a shopping spree. Also, let's not forget the budget constraint part. To overcome all these obstacles in making your loved ones and dear ones feel welcomed and special, explore our cute DIY card holder ideas.
This classy collection of gift card holder ideas will resolve your head-scratchers like the perfect father's day gift. Or a last-minute bridal shower gift or a holiday present for the suddenly arrived nephew or niece. Having said that, get ready to explore a full-hand collection of adorable and sensational DIY gift card holder ideas for your family and loved ones. Happy Gifting, folks.
What is a cute way to give a gift card?
Gift cards are a great way to show someone you care. Give them in a creative, memorable way by placing the card inside a small gift basket, envelope or custom DIY gift card holder. You can also get creative with the presentation by wrapping the card in an origami creation or decorating it with beautiful ribbon and embellishments. It's all up to your imagination!
What is the card holder for a gift card?
A gift card holder is a small envelope or case that contains the physical gift card. The card holder typically has a printed design or message and holds the gift card securely for presentation to the recipient. It may also include instructions for redeeming the card and any additional information about the gift being given. Gift cards are often placed in these holders before being given as presents.
How do I make a simple gift card holder?
A simple gift card holder can be made using a piece of thin cardboard or cardstock. Cut the card into the desired shape, glue on any decorative elements and fold it in half. Secure shut with tape or staples, and voila! You have your own handmade gift card holder.
How to make a quick gift card holder?
Creating a gift card holder is easy! Start by cutting out two pieces of colored paper into rectangles. Fold the papers in half and staple them together. Cut a slit near the top of one side for the gift card to fit through. Decorate with markers, stickers, or glitter to make it look festive! Enjoy your handmade gift card holder!
How do I make a gift card holder with my Cricut?
You can make a gift card holder with your Cricut using adhesive vinyl, cardstock paper, and transfer tape. First, adjust the cutting settings in Cricut Design Space to cut out the shape of your holder. Then attach the vinyl to the cardstock paper. Lastly, use the transfer tape to adhere it all together. Now you have a custom gift card holder!
What is a creative way to give gift cards?
One creative way to give gift cards is to hide them inside a balloon and have the recipient pop it. Alternatively, you could create a fun scavenger hunt leading up to the reveal of the gift card. You can also use envelopes with interesting designs or deliver special items like flowers or cupcakes. Any of these ideas will make giving gift cards a fun, creative experience.
How do you make a gift card holder out of a toilet paper roll?
Gift card holders can be easily made out of a toilet paper roll. Start by cutting one end off the cylinder, then fold and glue two sides inwards to create an open pocket. Embellish with decorations, such as paint, stickers or construction paper. You now have a fun and easy way to give someone a gift card!
1. Handmade Taco Gift Card Holder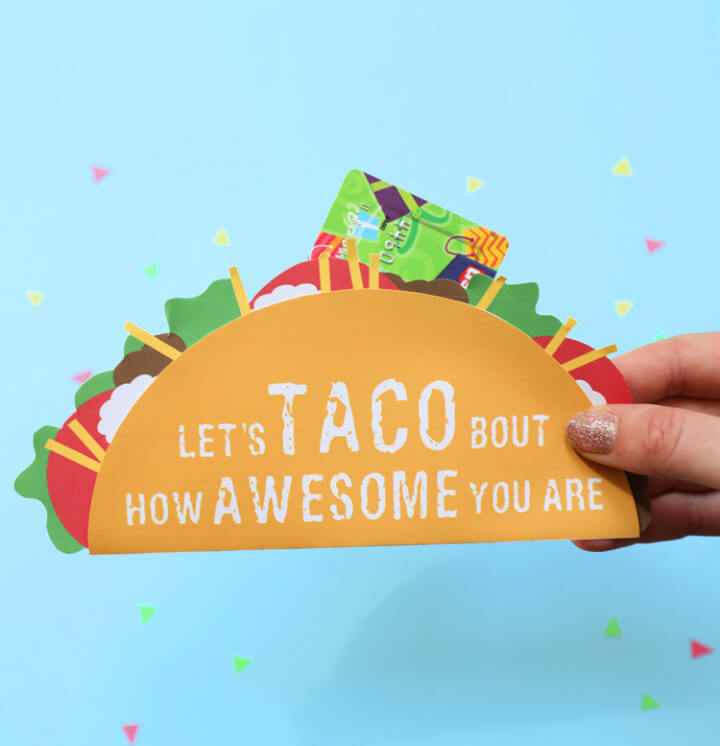 Are you looking for a cool graduation gift idea? Giving something meaningful in a fun-filled DIY cardholder is going to surprise and make someone happy exceptionally! Plus, who doesn't love tacos and what's funnier than a taco card. thecraftpatch
2. Handprint Turkey Place Card Holder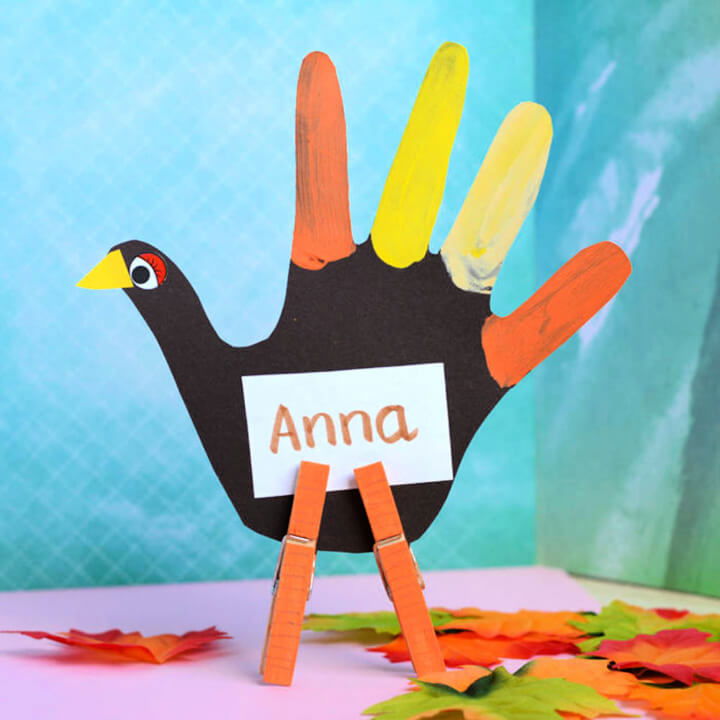 Thanksgiving décor is as important as the Thanksgiving meal itself! This cutest ever Turkey place card holder is going to steal everyone's heart at the Thanksgiving meal. Also, you can get your kids involved in the preparations. blitsy
3. How to Make Gift Card Holder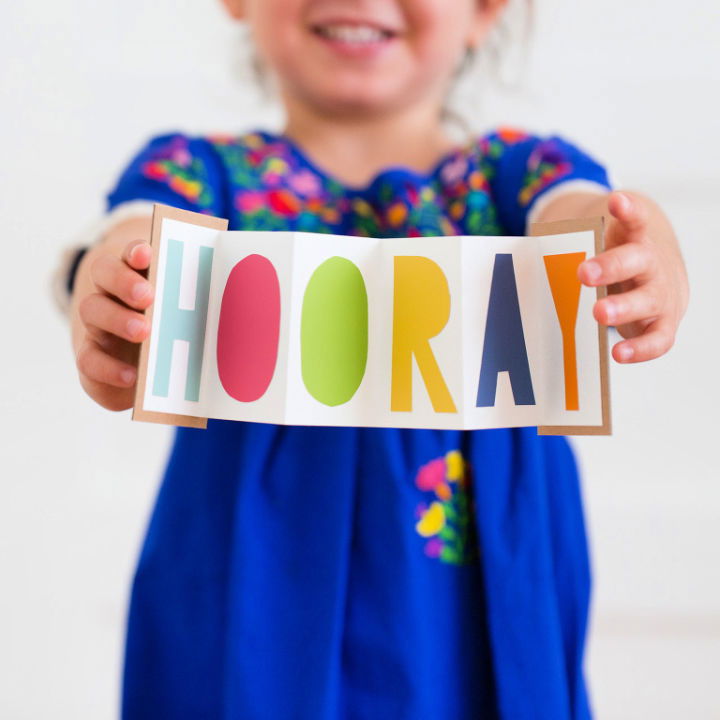 A gift card holder, in fact, a DIY gift card holder is perhaps even a better option than a gift itself. You can make a pretty customized and well-thought gift card holder and put in their favorite gift cards! It is insanely easy to make. kaleyann
4. Gift Card Holders with Printable Template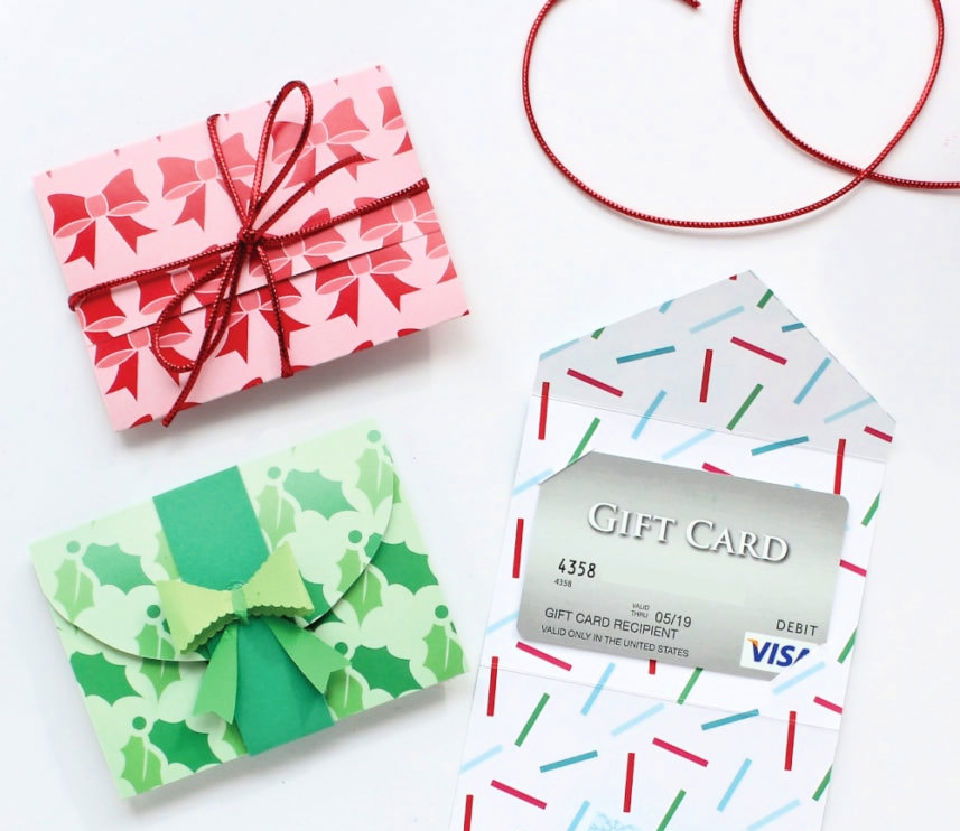 Gift cards are turning out to be pretty trendy these days! For a number of reasons like you don't have to worry about the gift rampage to the stores! But instead, you can come up with pretty personalized captions for DIY gift card holders! thehomesihave
5. Homemade Paper Gift Card Holder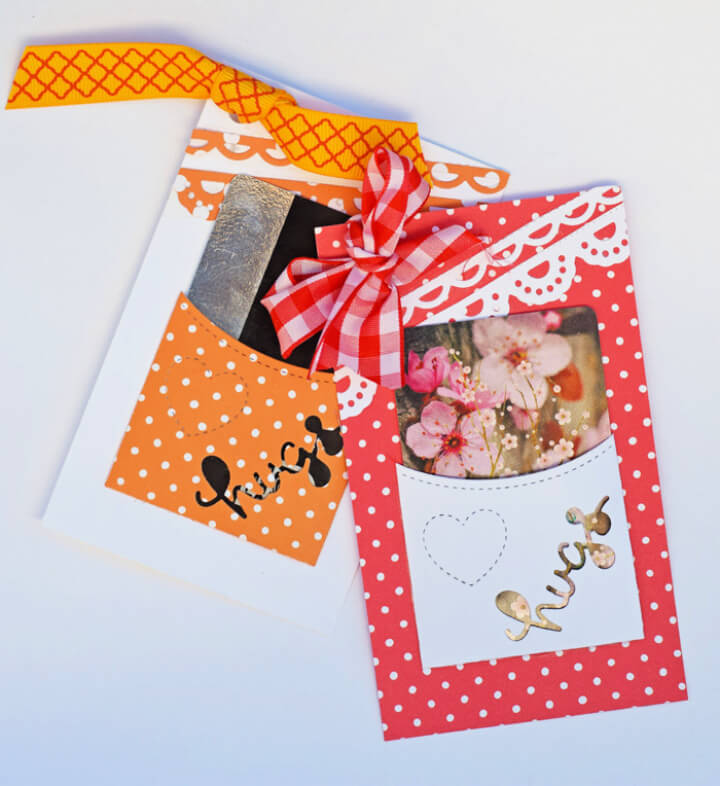 Everybody would love to have a gift card to their favorite place! Apart from the traditional gift ideas, this DIY gift card idea is going to steal everyone's heart. You'll be needing some Cricut Cuttlebug, white cardstock, ribbons, and few other supplies. ithappensinab
6. Best Gift Card Holder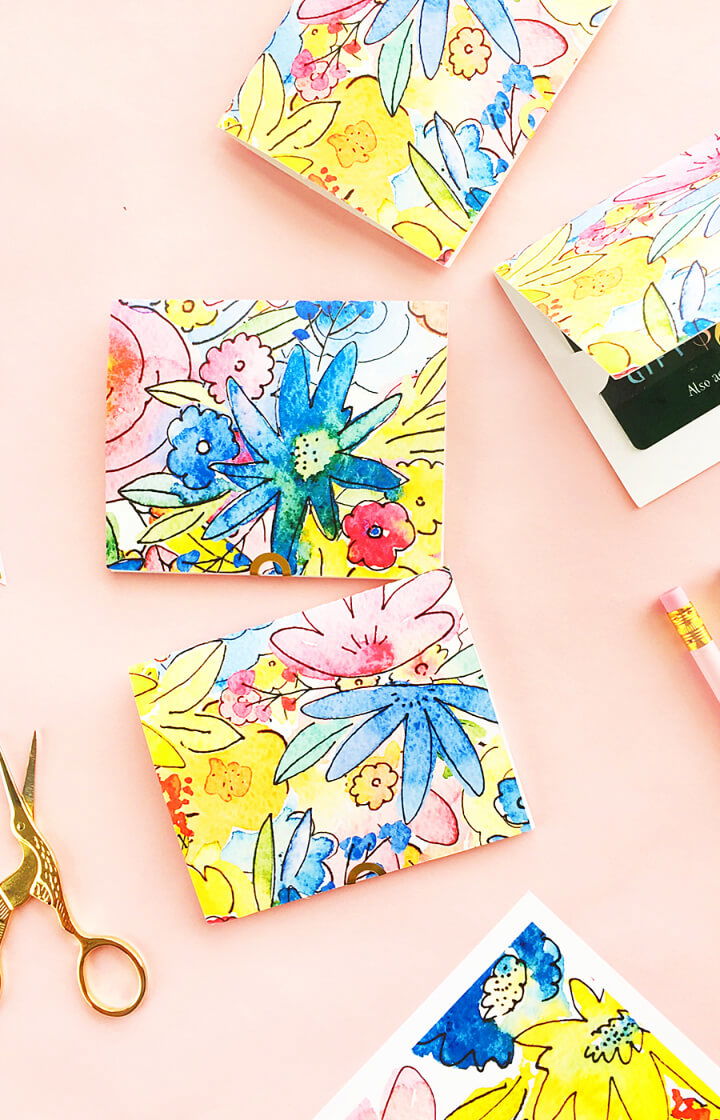 Add an appealing handmade touch to your gifts with this DIY gift cardholder. All you will need to make these catchy cardholders are floral cardstock, get the gift card template from Jen Woodhouse . Craft knife, cutting board and gold or silver stickers to add a glammed up and sparkly look to the gift cardholder. jenwoodhouse
7. DIY Monster Gift Card Holder
For your little fellows around the family, make these cute DIY monster cardholders. These are insanely easy to make and will add an utterly handmade sensation to the gift cards. The little ones are going to love these absolutely. polkadotchair
8. Making Gift Card Holders with Appealing Name Tags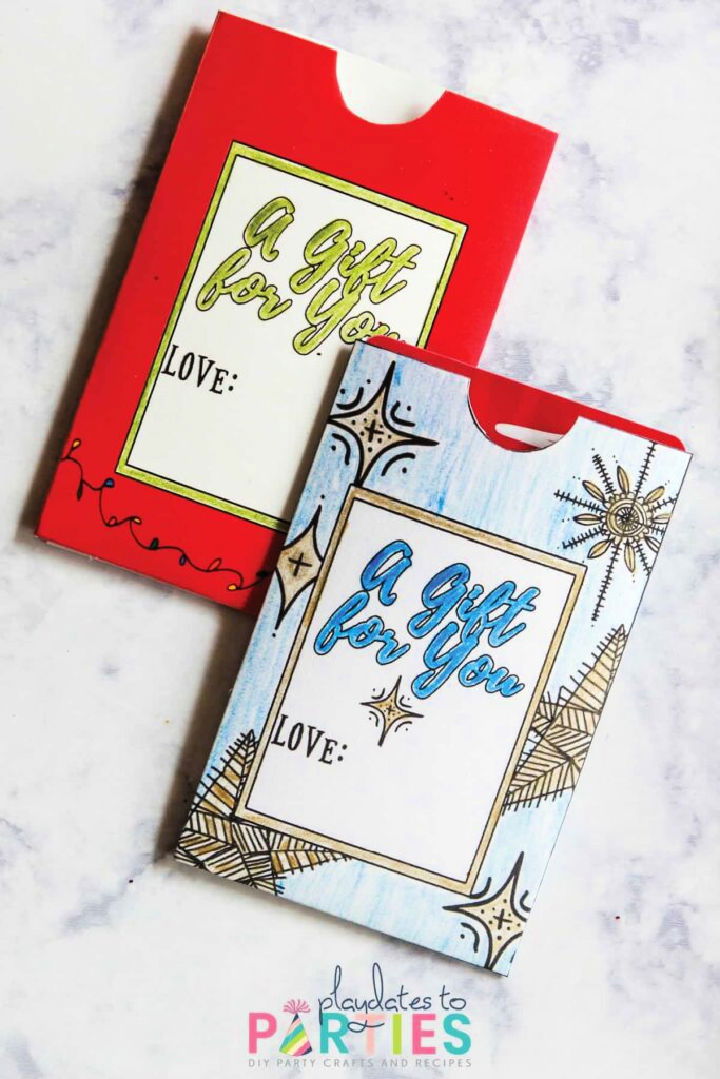 Make these pretty personalized DIY gift card holders with appealing name tags. These are not just exceptionally easy to make but will bring a sensational smile to the gift beholder too! All you are going to need is a few basic craft supplies with pump soap. playdatespar
9. Creative Gift Card Holders Made with the Cricut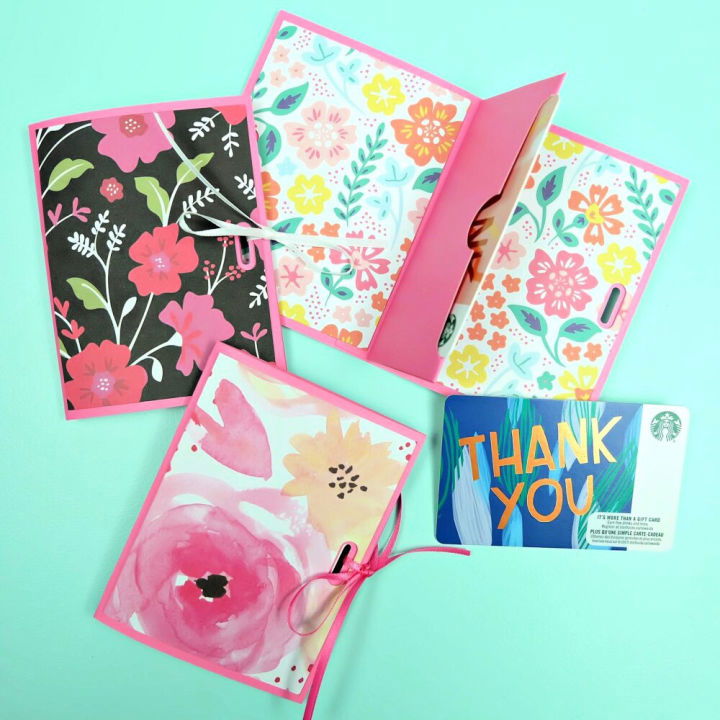 If you have a thing for DIY and a nerve for creativity, create this breezy floral DIY gift card holder suing your Cricut maker, scrapbook paper, glue dots, ribbon and scoring wheel. You can even add a personalized message inside the card opposite to the cardholder slot. hellocreativefamily
10. DIY Felt Santa Gift Card Holder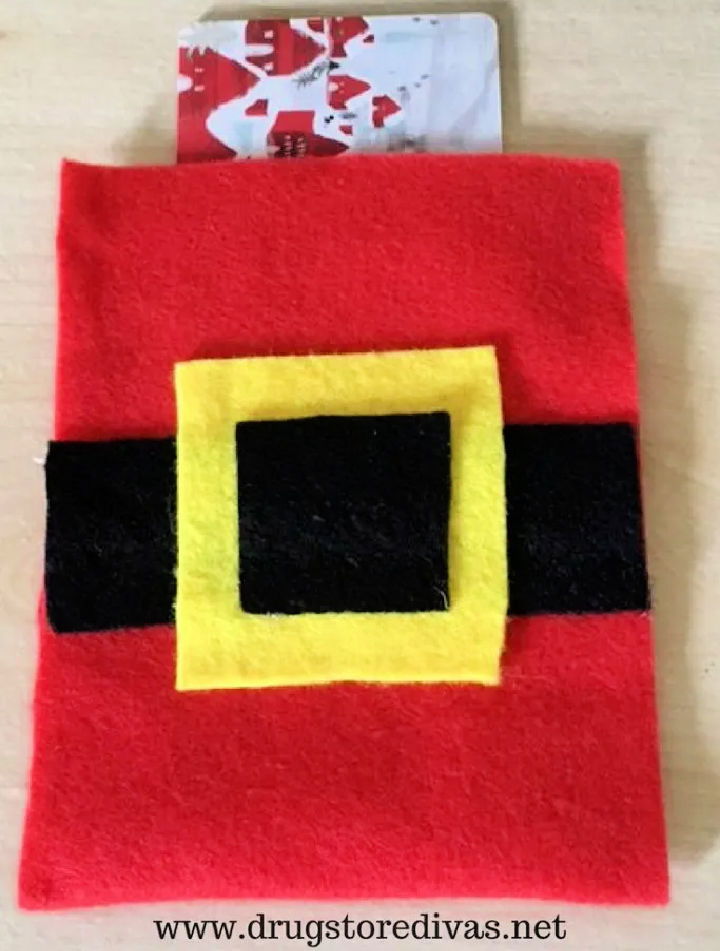 Are you all done exploring the great Christmas gifts this year? No more viable options left? Well, look no more. We have got you covered. With this cute and sensational Santa clause inspired felt gift card holder could be your next perfect Christmas gift. drugstoredivas
11. Paper Folded Gift Card Holders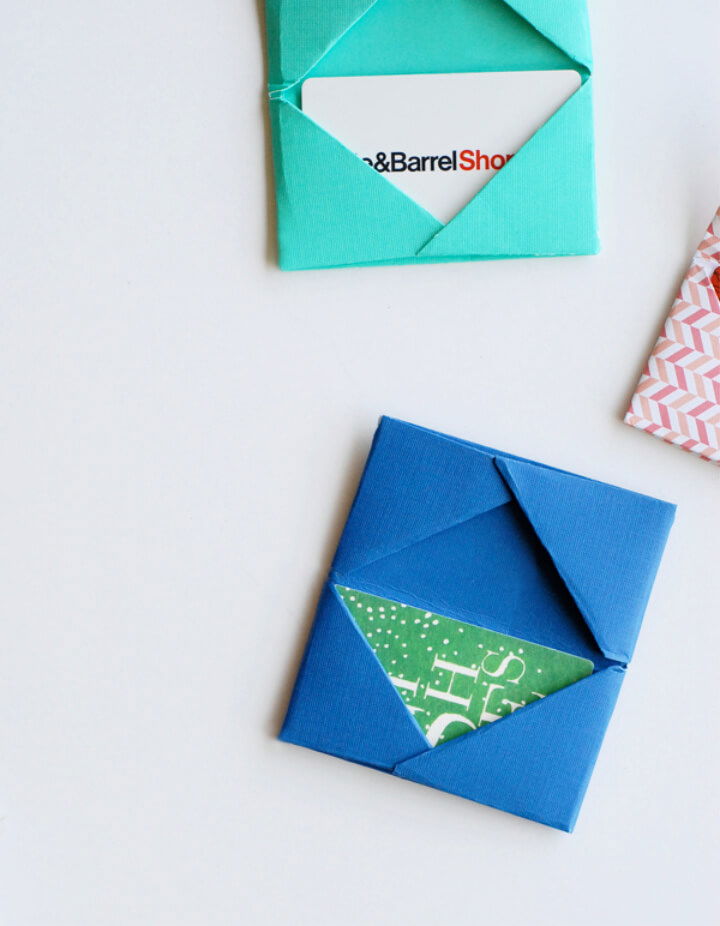 Minimalism can never fail to impress anyone. If you have just arrived at the last minute party preparations and still haven't got the chance to figure out the best gift option, make this super duper easy DIY homemade paper gift cardholder. mybluprint
12. Gift Card Holder from a Toilet Paper Roll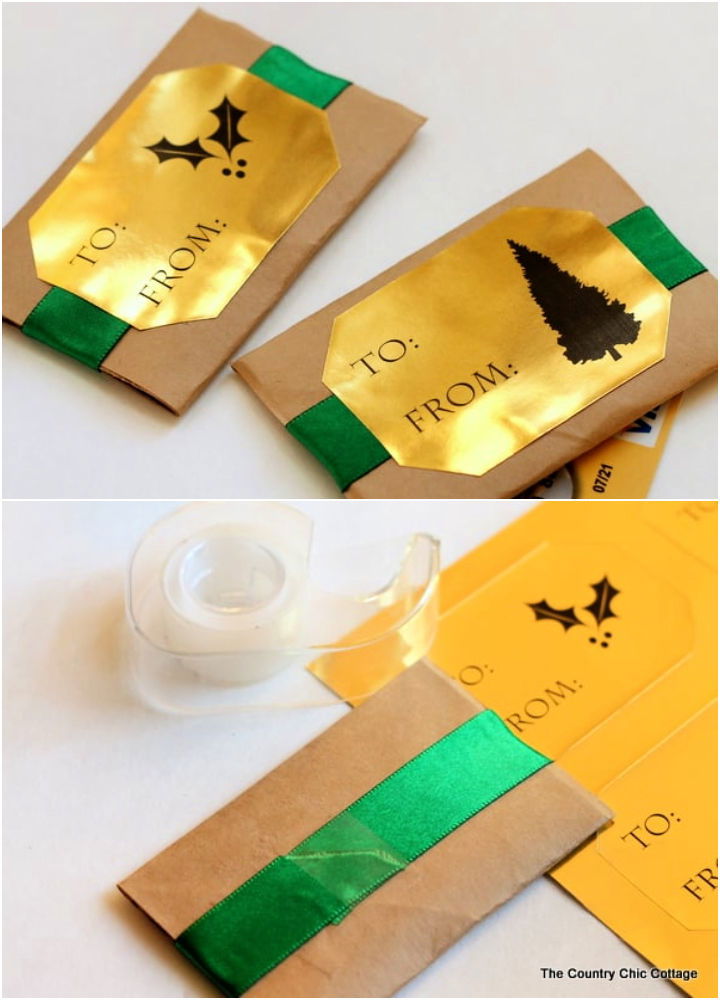 Put the toilet paper rolls to a creative use! With these amazing DIY gift card holder ideas, you can bring a pretty personalized and glammed up look to your gift card. Especially by the shiny golden tag on the top. Hit the tutorial for details. thecountrychic
13. DIY Gift Card Holder for Father's Day
Father's day gift ideas are always the hardest to think of. As it feels like there's nothing in the world that can actually please your dad! But as dads are crafty and we bet your dad is going to absolutely love this trendy and crafty DIY gift card holder in a jeans pocket! thecentsiblelife
14. Make Your Own Paper Card Holders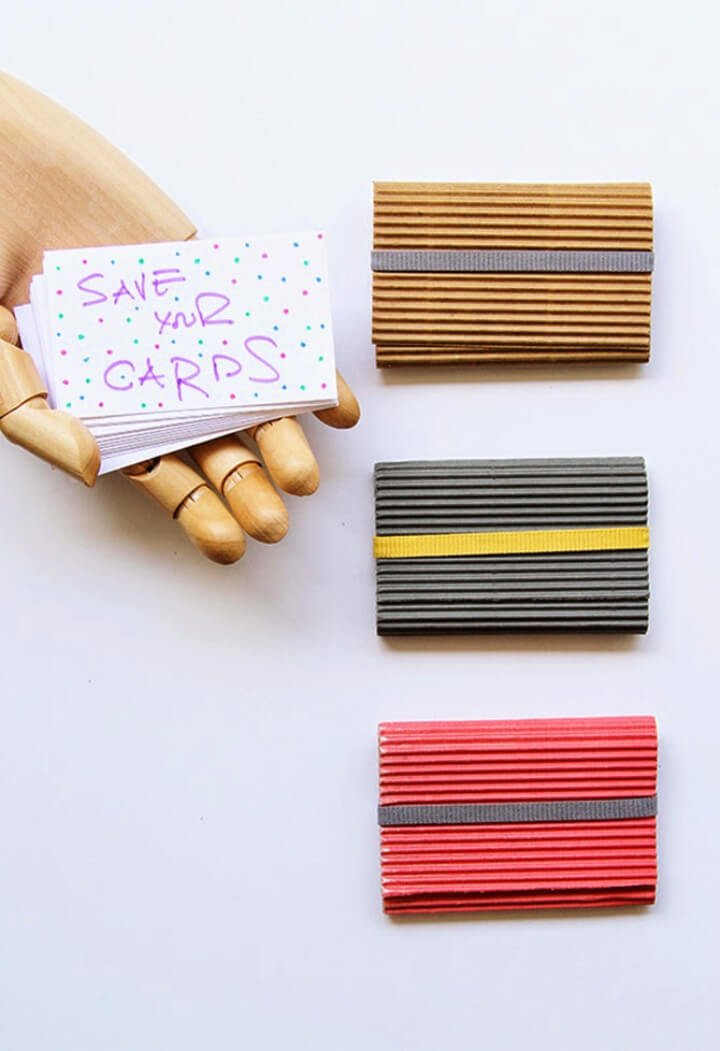 Check out this minimal craft for having a totally handy and attractive paper card holder! It is insanely easy to make, you will just be needing a wavy corrugated paper and a rubber or elastic band to make it like a purse! Yes, that's it. minimalcrafts
15. Coffee Cup Gift Card Holder with Free SVG File
Looking for a gift card idea for your favorite teacher? Favorite aunty or perhaps a new neighbor who has just moved in? Well, this gesture filled cute DIY gift card in a coffee mug to a fancy doughnut of food place is enough two in their hearts already. weekendcraft
16. How to Make Cement Card Holders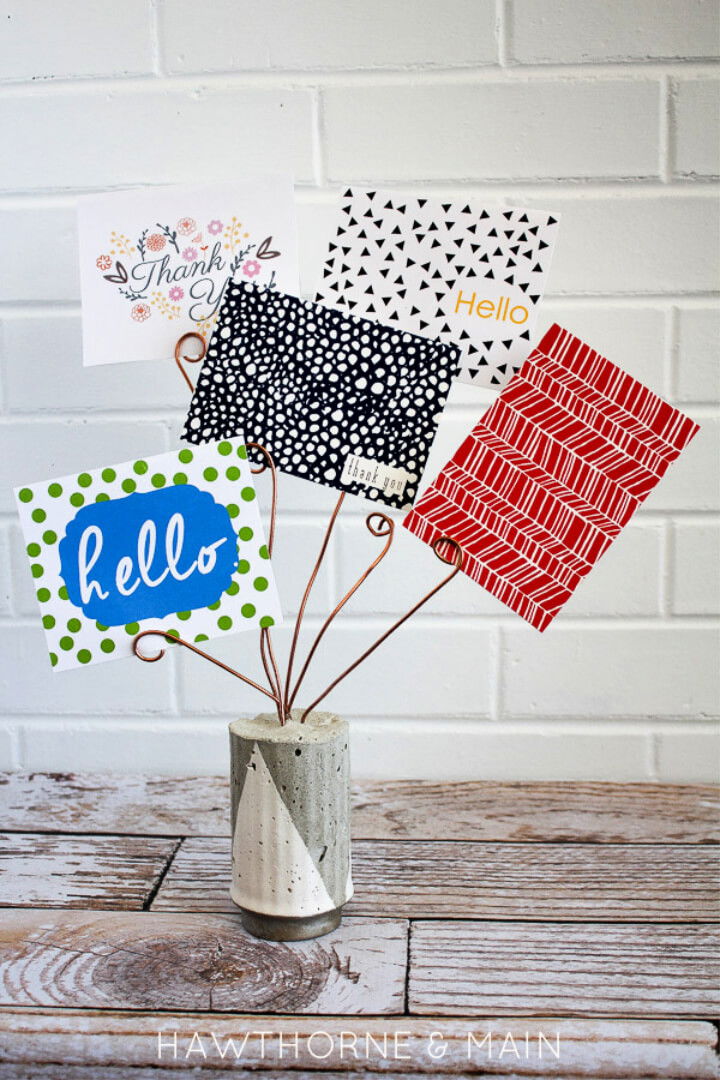 Get your hands on a glass jar, cement, a copper wire, spray paint, needle nose pliers, hammer, paper bag, painters tape, and safety glasses. Let's get to making these minimalistic homemade cement DIY gift card holders! princesspinky
17. Easy DIY Gift Card Holder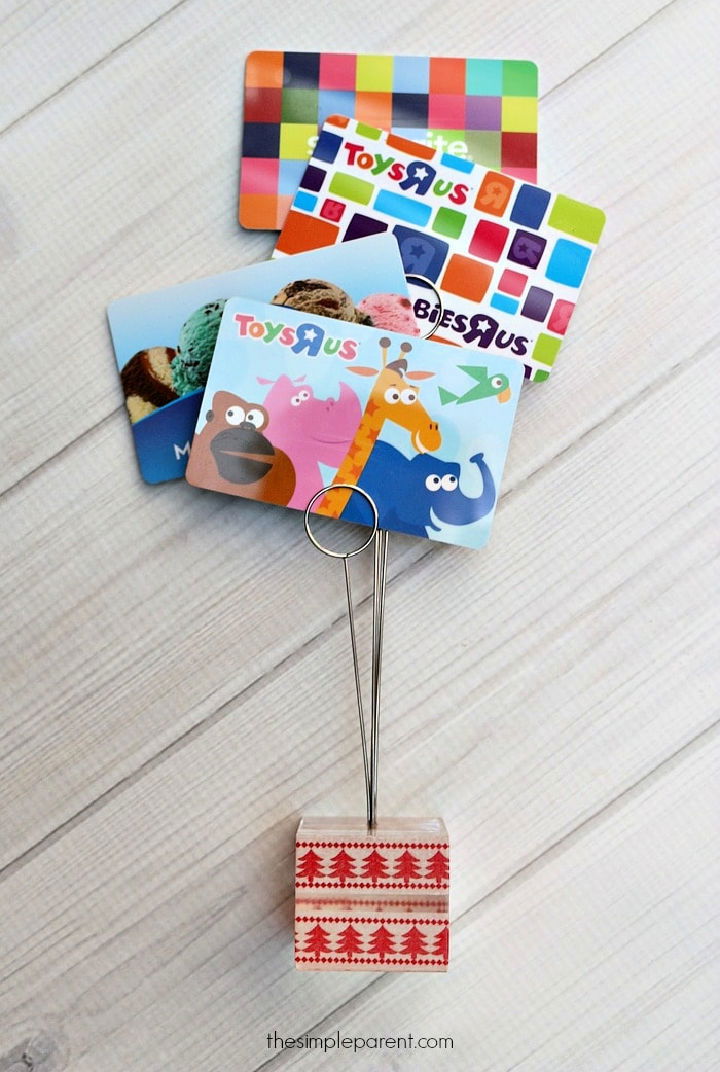 Check out this pretty cute kind of tree-like gift card holder! You will be needing a photo holder (depending upon the number of cards you want to gift), cool washi tape and gift cards. Wrap the washi tape on the base of the photo holder! For full details, click thesimpleparent
18. No-Sew Leather Card Holder for Dad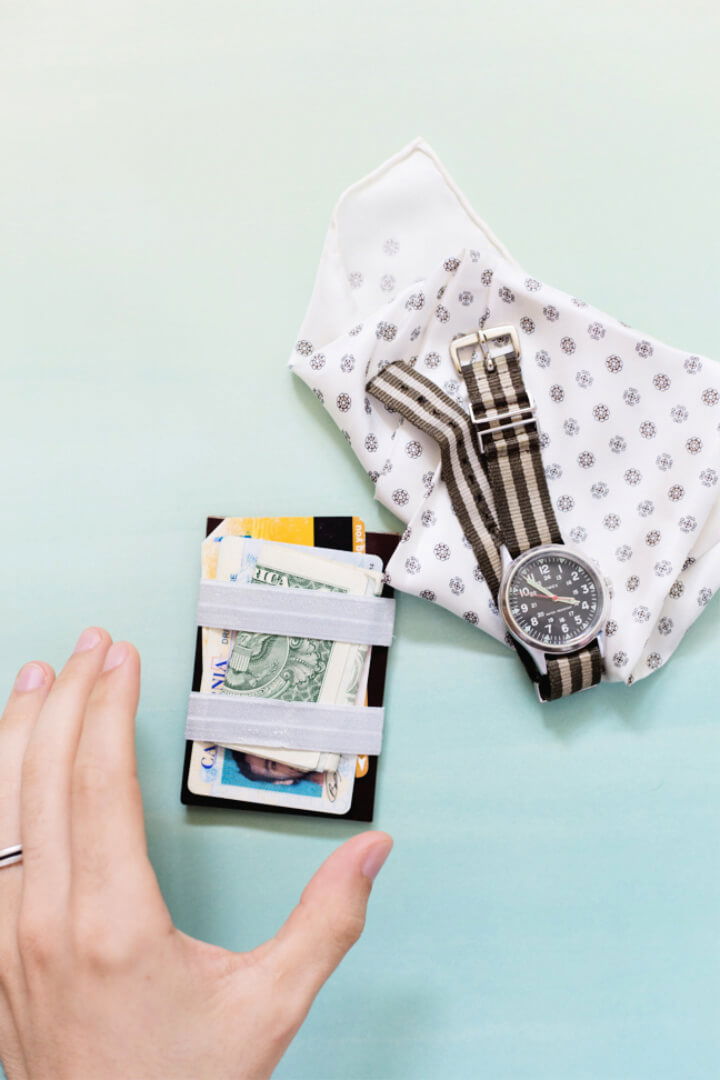 IF you are not a pro at sewing and looking for something sensational and meaningful to gift this year on Father's day to your dad or your kiddo's dad. You are going to adore this no-sew DIY leather case cardholder. Even the tiny hands can add some help with this one. momtastic
Related DIY Projects and Ideas
DIY Earbud Holders: Try one of these best DIY earbud holder ideas to keep your earphones in place and tangle-free.
Desk Organizer Ideas: It's tough to find a good place to put everything in a tight space. These simple DIY desk organizer ideas will help you get your messy things in order so they look pretty and are easy to find.
Charging Station Ideas: Find the best and most original DIY charging stations ideas that you can make yourself in just a few minutes. All projects are cool, functional and affordable.
DIY Key Holder Ideas: Looking for a way to store your keys? These creative DIY key holder and rack ideas can help you to keep your keys organized in a discrete, functional and stylish way.
DIY Wedding Table Numbers: Give your tables a welcoming feel with these Prettiest DIY wedding table number and holder ideas that are a great way to add your personality to your reception.
DIY Candle Holders: A candle is the perfect way to set the mood for a romantic evening. These crafty DIY candle holder ideas are easy and inexpensive to make at home.
Conclusion:
With so many great ideas, there is sure to be a diy gift card holder that catches your eye and fits the personality of the lucky recipient. With these 18 creative DIY gift card holder ideas, you'll be able to select the perfect way to give a gift card while personalizing it for the recipient. And if you still can't find what you're looking for, we've included a free printable template that you can use to make your own custom gift card holder.