It is always a little difficult to come up with unique and heart-winning gift ideas for men! But we have done it for you, just explore this collection of 30 unique and homemade DIY gifts for men that you can give them on any occasion like Valentine's Day, Birthday and also on wedding anniversary! All these handmade gifts for men are well-thought and are sure to be liked by all the men!
So whether you're looking for a DIY gift for your dad, your husband, or your brother, you'll be able to find something here! These diy gift ideas for men will be ideal for all purposes and you can also give them to your lover just to win his heart instantly! This amazing list of diy gifts for men will encircle all the items that men tend to use and like and you will find here the gift inspirations for every personality of men!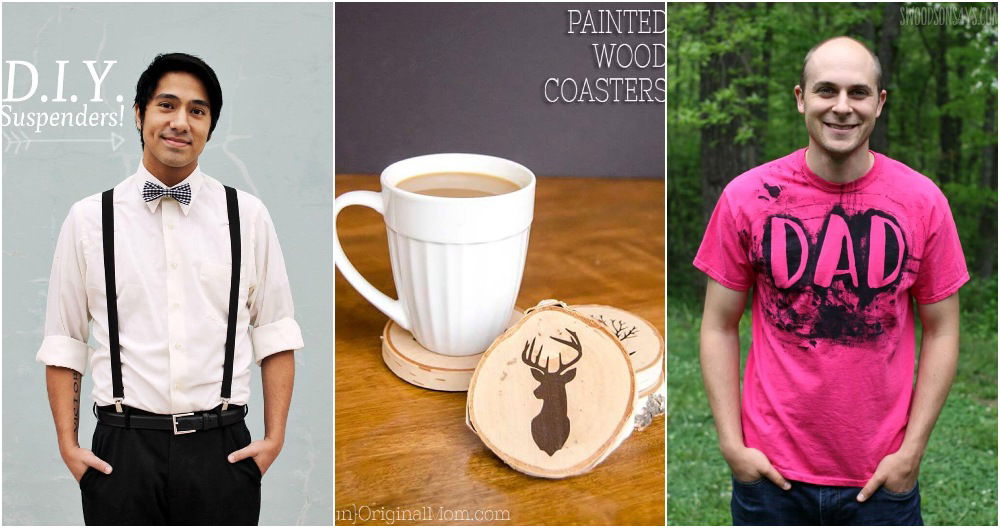 Repurpose the neckties and make necktie zipper pouches that will make a cool alternative to wallet gifts for men! Also, make the necktie eyeglass cases for the men that will help keep the eyeglasses dust and scratch-free and will also be super quick to make! Please your lover who is addicted to camping by making a tripod camping stool and also please all the style-loving men by making lovely suspenders for them!
Win more love of your husband by making paracord watchbands and also win more respect of all outdoor party-loving men by making the lovely outdoor drink holders for them, the idea is to simply put the recycled tin can on a garden stake! See the entire list to grab more ideas for DIY Men Gifts and click on the attached links to grab full free project tutorials!
1. DIY Necktie Zip Pouch Gift for Men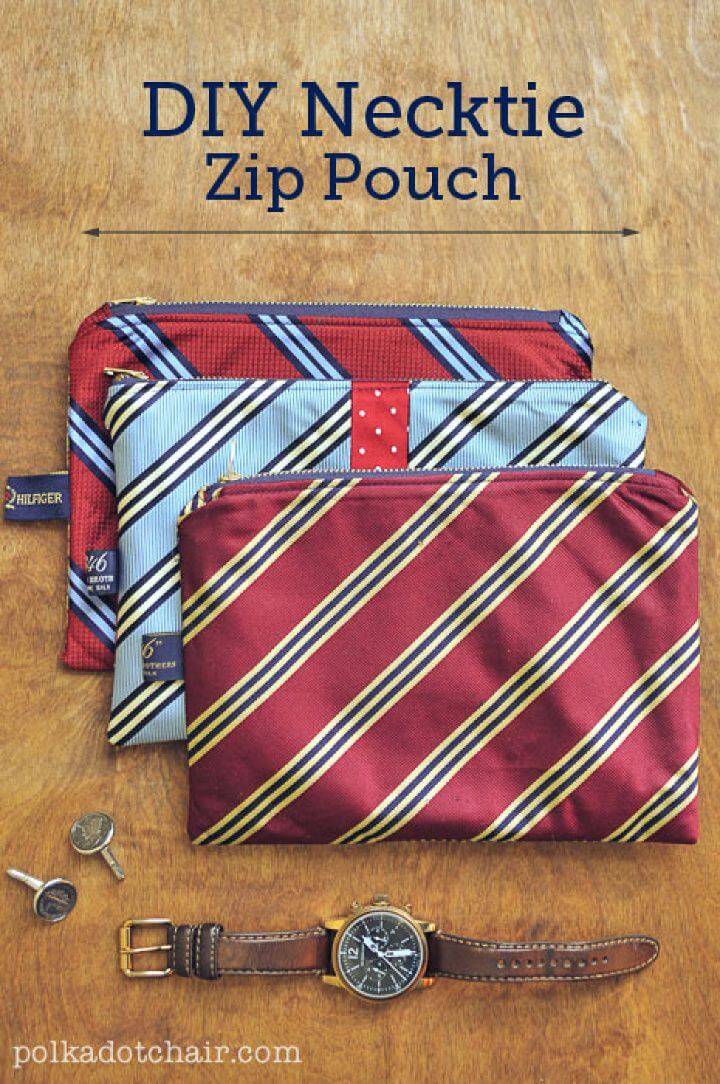 Willing to make some cool gifts for men at home may be your hubby or boyfriend too, then here is a smart idea for a thoughtful gift. Sew the neckties again and make zipper pouches out of them, will be a smart alternative to stylish wallets. Full instructions here polkadotchair
2. Make a DIY Necktie Eyeglass Case for Men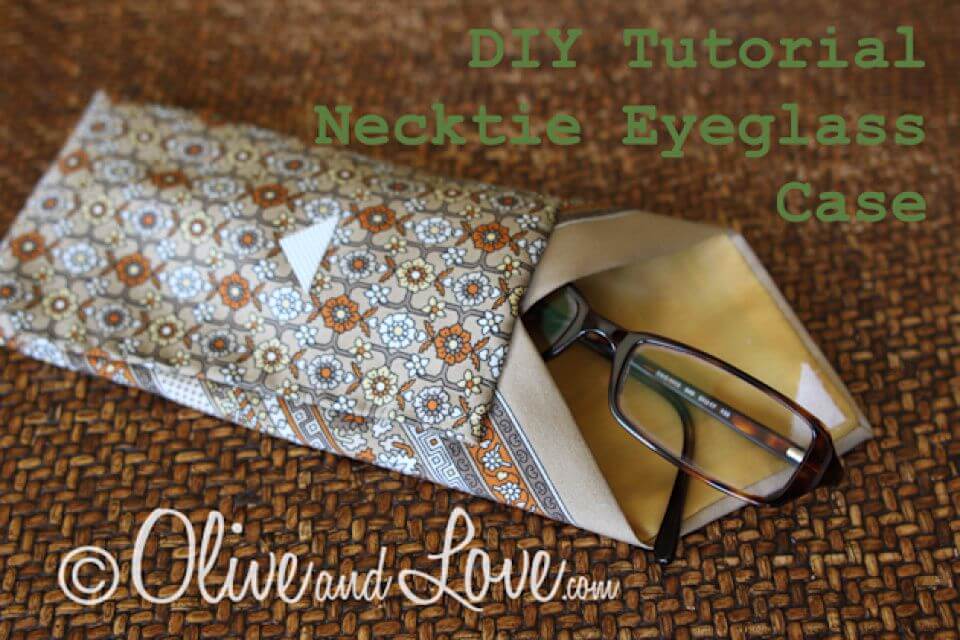 As you can easily turn a necktie into a pouch, so why not make an eyeglass case out of neckties, will be another decent gift to give to men. Have a look at the beauteous given model, gained only by folding a necktie smartly. Step-by-step guides here oliveandlove
3. DIY Tripod Camping Stool Gift for Men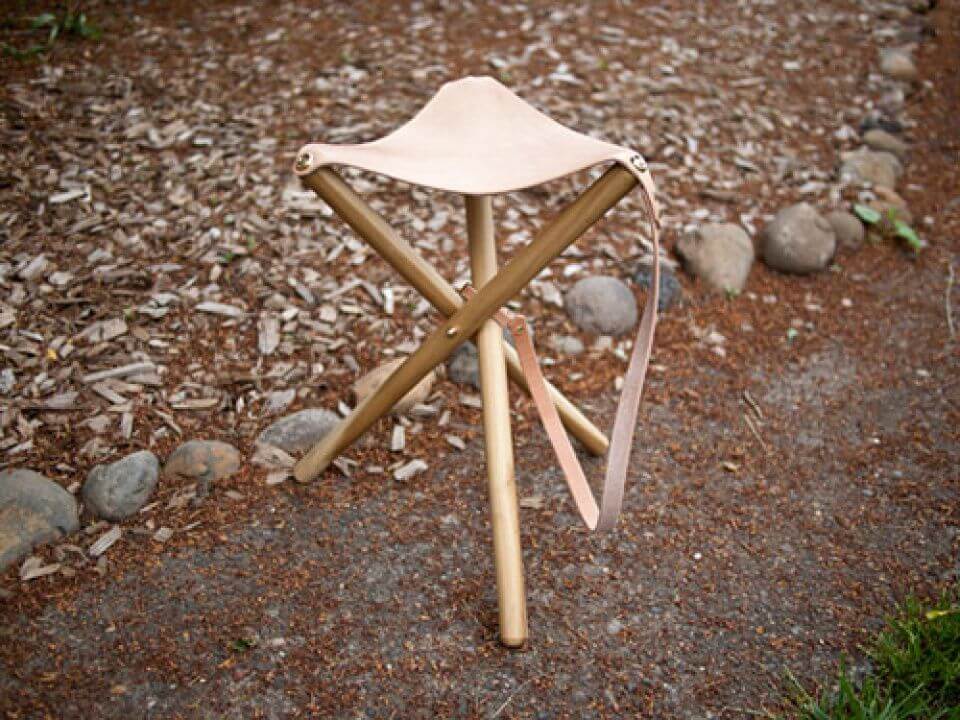 For men interesting in camping, this tripod camping stool will be an item of big need, this gives you another gift idea. Make the criss-cross 3 leg base for the stool by assembling the center of 3 birch plywood dowels using brass bolts, nuts, and washers. Next, make the seat using leather or other heavy-duty fabric. How-to tutorial here designsponge
4. Make Your Own Stitch Suspenders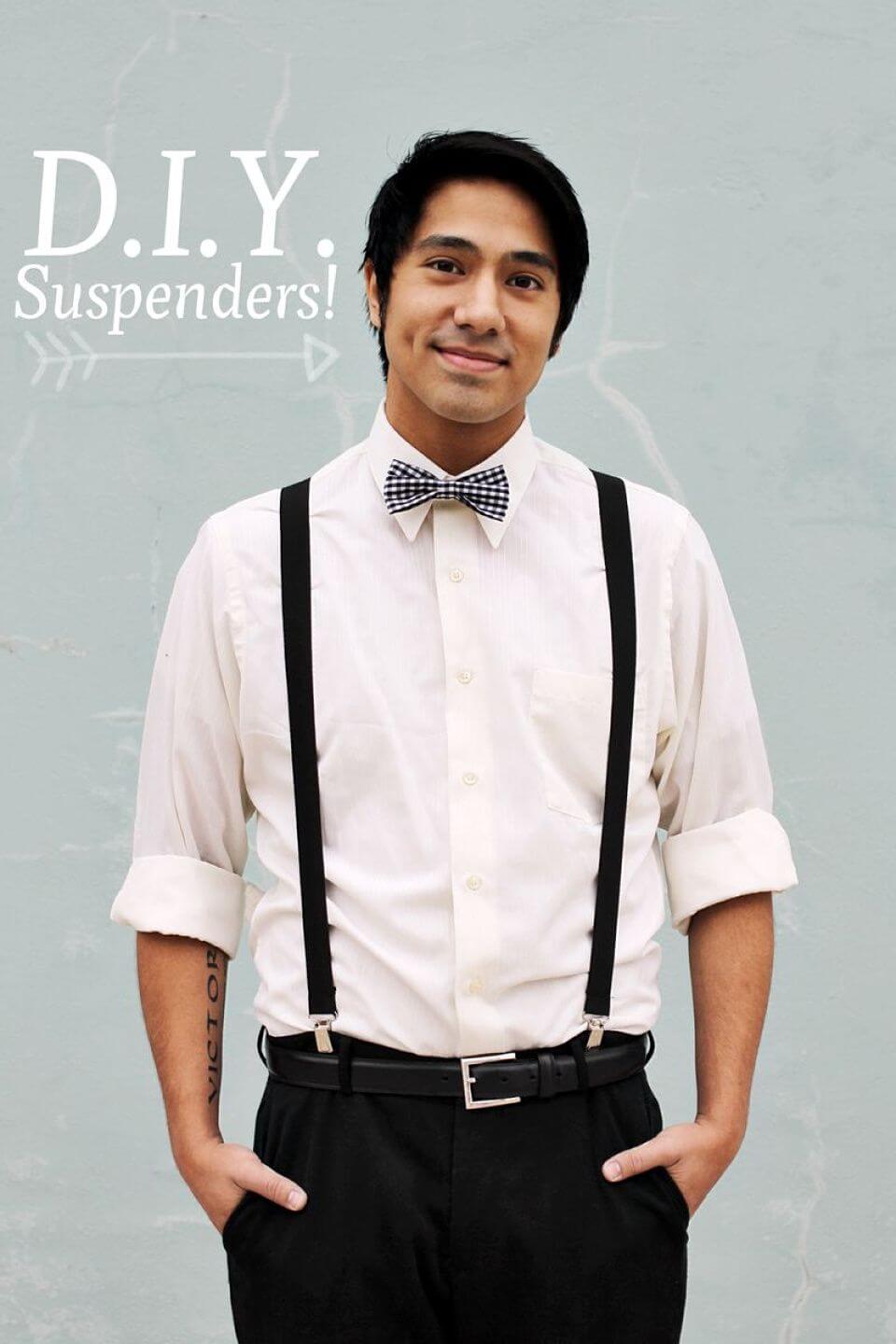 Wearing suspenders, create a super cute personality of men, so why not make some cool suspenders for the style loving men in the home. Simple use some elastic, suspender clips and a sewing machine to duplicate these stitch suspenders, will be a smart addition to your dress up for extra cuteness. How-to details here abeautifulmess
5. DIY Woven Paracord Watchband Gift for Men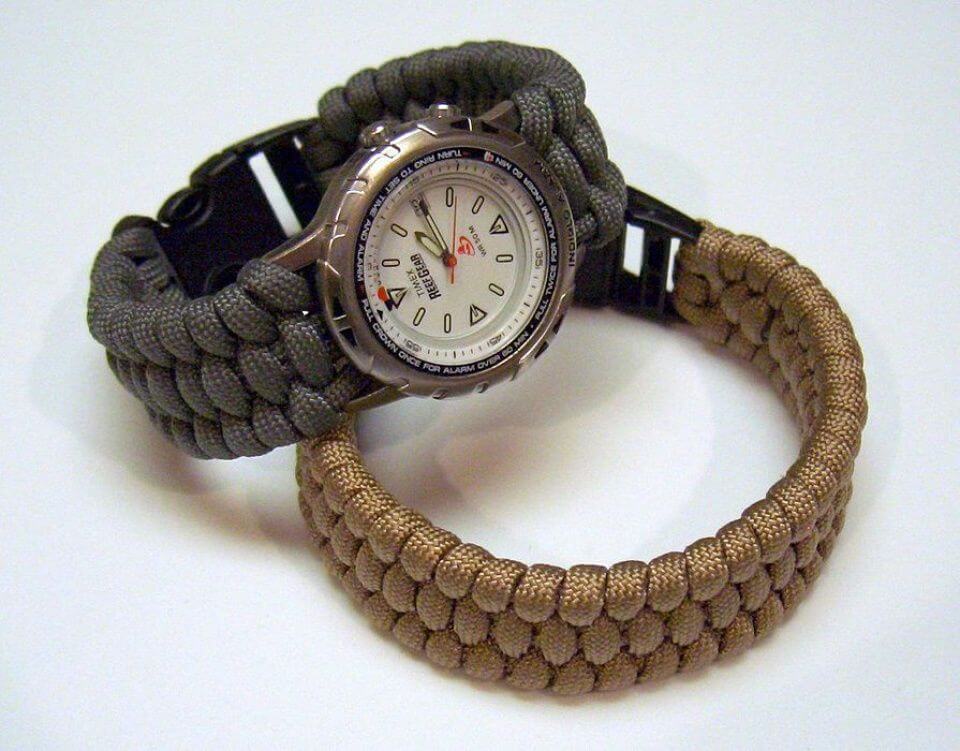 The paracord, the heavy-duty rope, can also be transformed into heart-winning DIY gifts for men. Simple weave the paracord to make lovely bracelets and also the watchbands will make interesting gifts for beloved men in-home or in friend's circle. Complete the tutorial here instructables
6. DIY Outdoor Drink Holder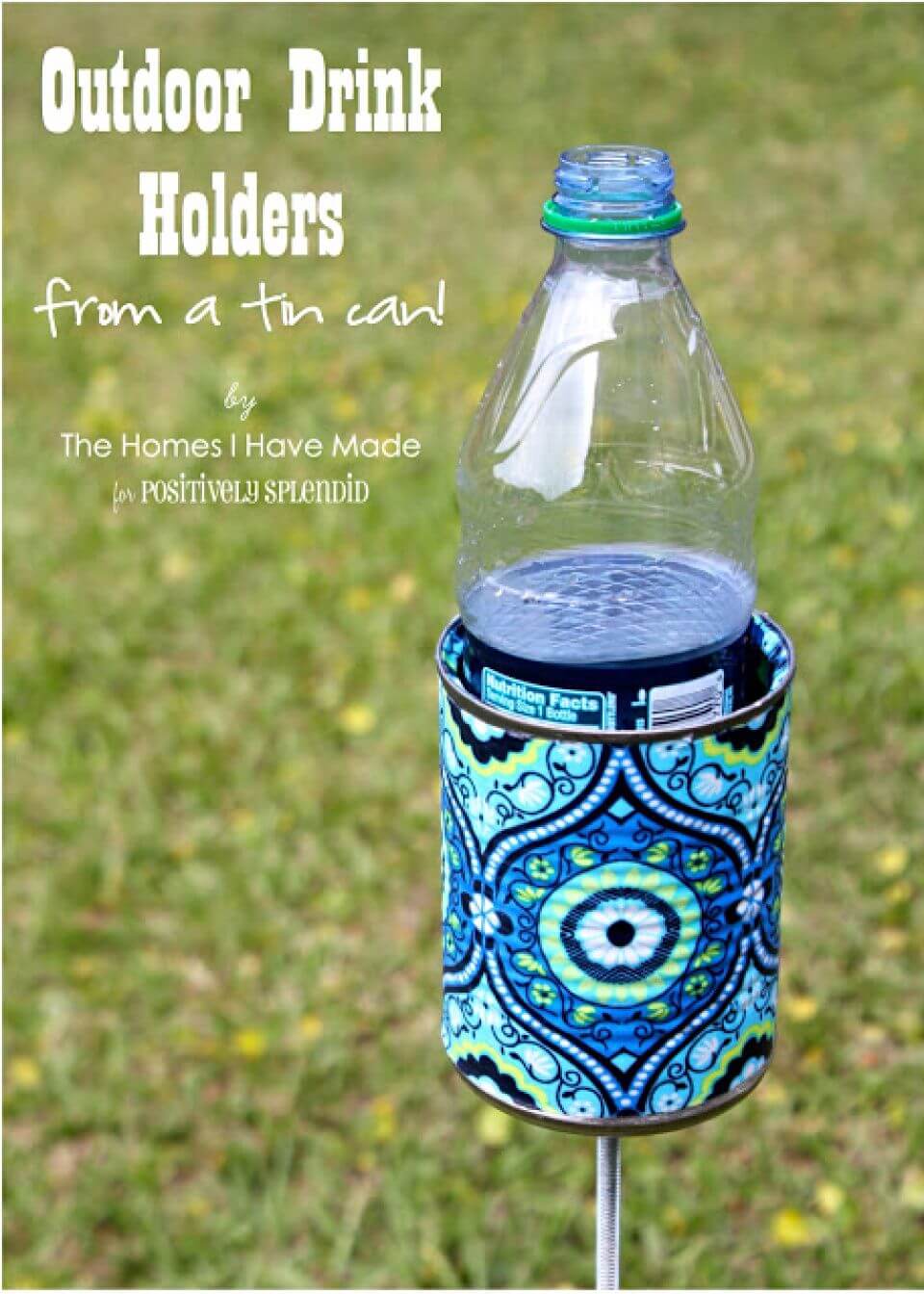 All men just love to enjoy drinks while walking outdoor aimlessly with friends, so there should always be some drink holders to enjoy stay at outdoor. Repurpose the empty tin cans to make some lovely ones, wrap them in decorative fabric and then raise them on a long carriage bold to fix in the garden ground. Details here positivelysplen
7. How to Build Natural Branch Coasters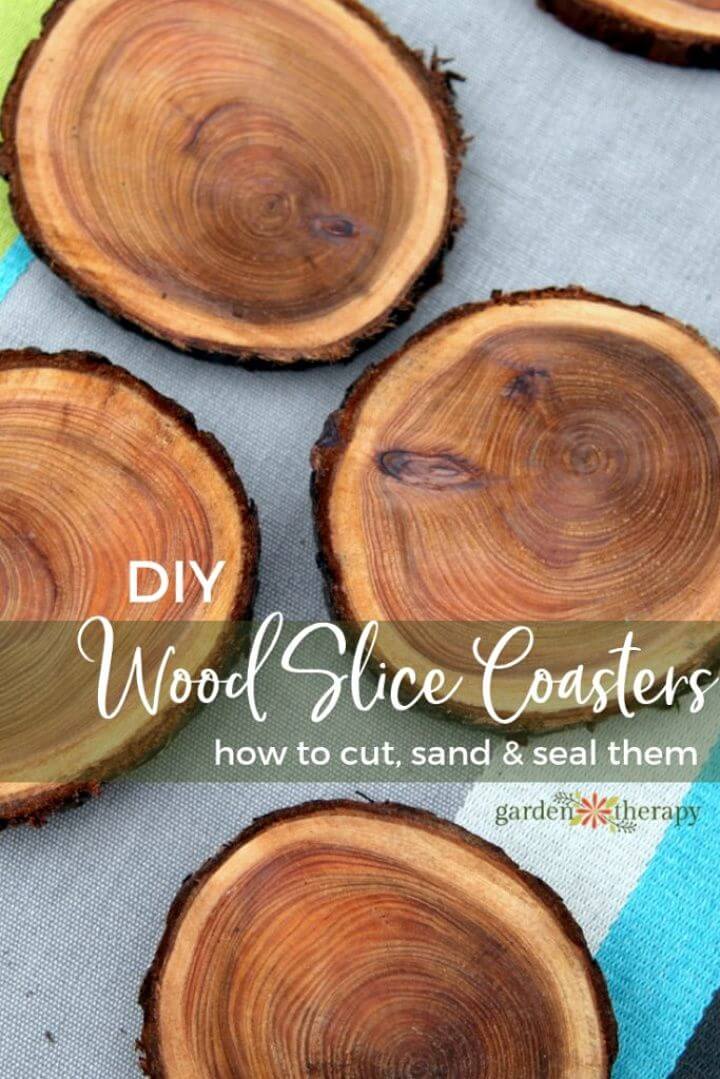 Produce also eye-catching DIY gifts for men out of natural wood logs and fallen off tree branches. Just take them to slices and start using them as lovely coasters on your tables, will be the most natural type of coasters to add to your party tables. Using stenciling, wood burning, and painting techniques, you can personalize them more. Details here gardentherapy
8. Hand Stamped Handkerchief for Dad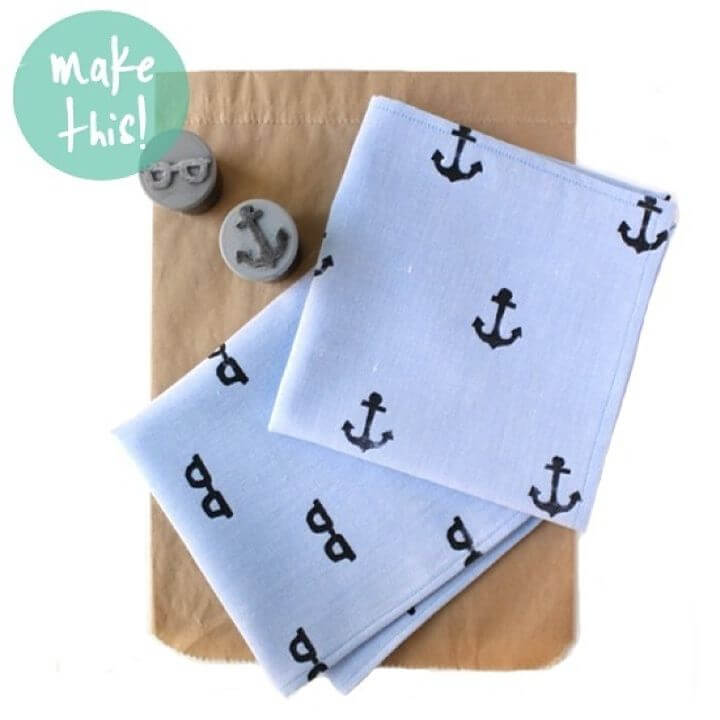 The simple yet pleasing gift to make for your dad or boyfriend, the stamped handkerchief. Just use your favorite stamps to add a custom stamped pattern on the handkerchiefs. Here the handkerchiefs have been stamped for a repeated glasses and anchor sign pattern. How-to tutorial here papernstitch
9. How to Create Photo Bookmark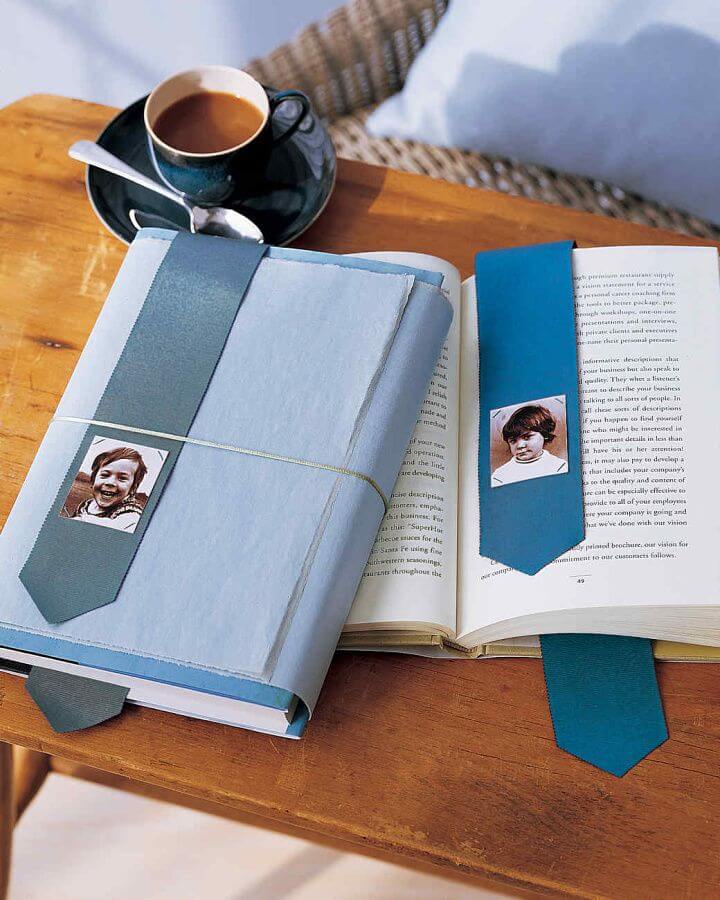 Make also the photo bookmarks, which will be a sweet gift to make for the men who are a big book lovers. Just take the fabric or paper into long strips and then paste your photos on them. You can simply reprint your photos to custom sizes. Full how-to guides and tutorial here marthastewart
10. DIY Painted Wood Slice Coasters – DIY Gifts for Men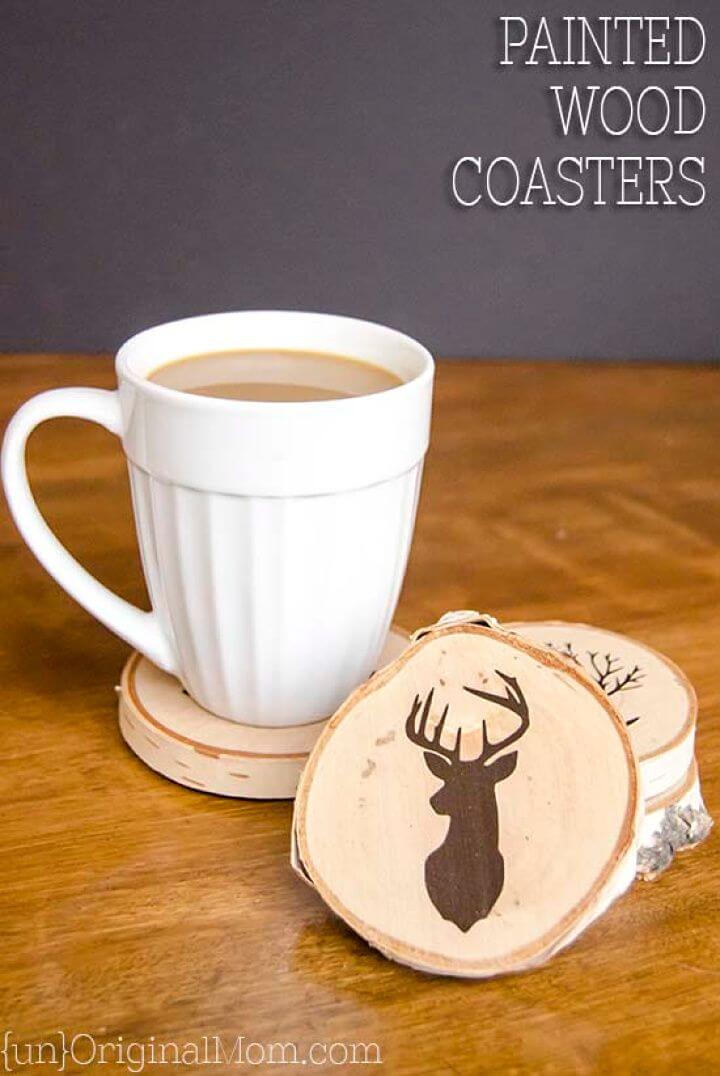 Searching for DIY gifts for men? We've got something for the whole family. Whether it's a project, a present, or just a treat to yourself, we have the perfect thing! Take the birch wood log into slices, will be your next most adorable coasters to add to a party tabletop. Add up the wood slices with the thin cork sheet bottoms and then adorn with the silhouette vinyl and then gift them to your beloved ones to earn more respect for them. Full how-to tutorial here unoriginalmom
11. How to Make Geo Cufflinks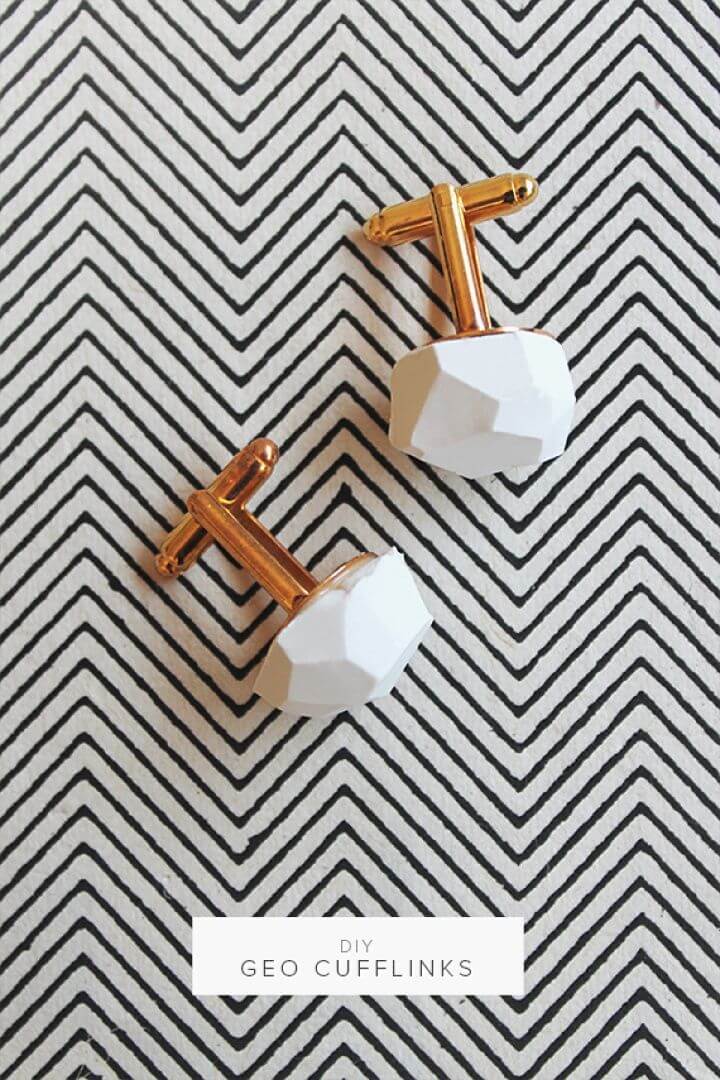 No other gifts can win the heart for you but this geo cufflinks, looking amazingly beautiful. Do some sculpturing with the polymer clay and make the geo bottoms, glue them to bottom side of gold metallic cufflinks building beautiful geo cufflinks in no time. Full how-to tutorial here almostmakesp
12. DIY Cordless Drill Storage Charging Station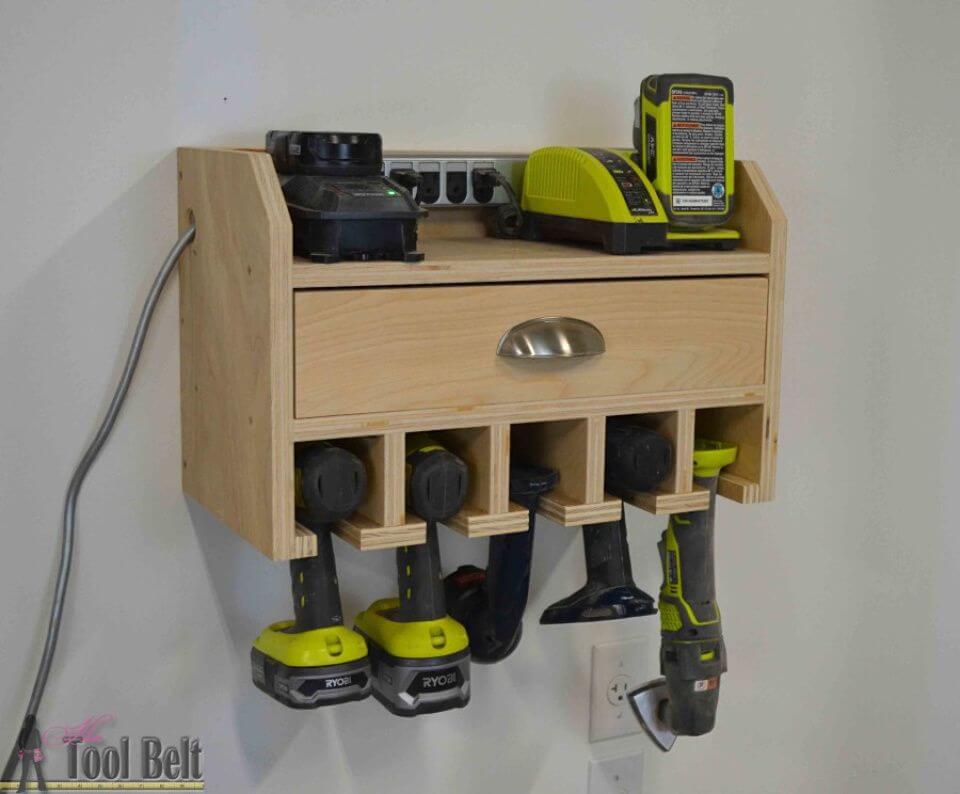 For men who are a passionate lover of power tools and wood projects, build this tool storage and charging station, will make a great gift for the men loving the wood projects. Build it with plywood and with your own desired number of drawers and storage compartments. Free plans and tutorial here hertoolbelt
13. How to Make Leather Key-chain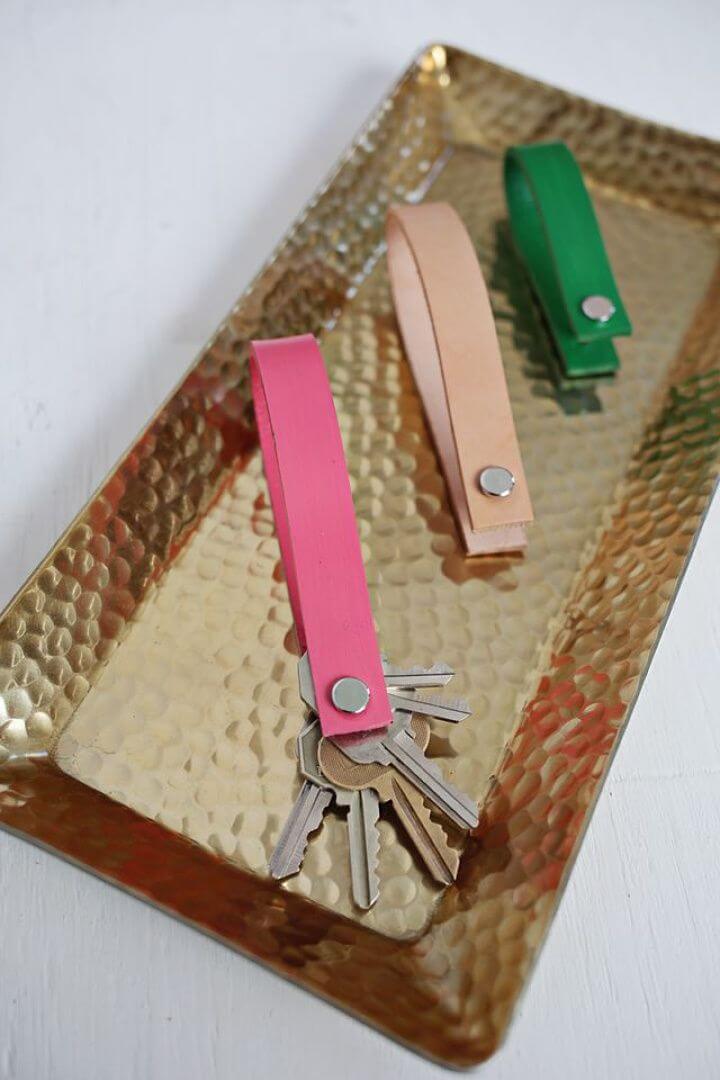 Build also sweet and cute gifts for men at home without getting a bit expensive, here is another great gift idea. Just take colorful leather strips into pieces and then add them up with the keychains making gorgeous keychain gift for the men you love a lot. Full tutorial here abeautifulmess
14. Amazing DIY Bacon Roses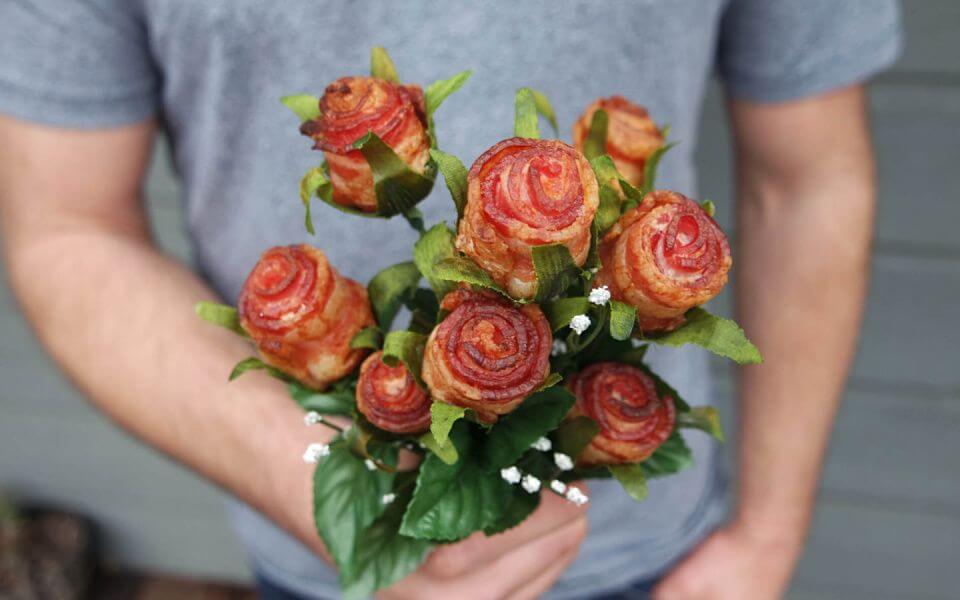 For men who are big eaters, this bouquet of bacon roses will make a super delightful gift for men. Just replace the roses with the bacon roses and then present them to your beloved men. Making the bacon roses will be damn easy if you are a little interested in cooking. Full how-to guides here jesspryles
15. Rosemary Mint Shaving Cream Gift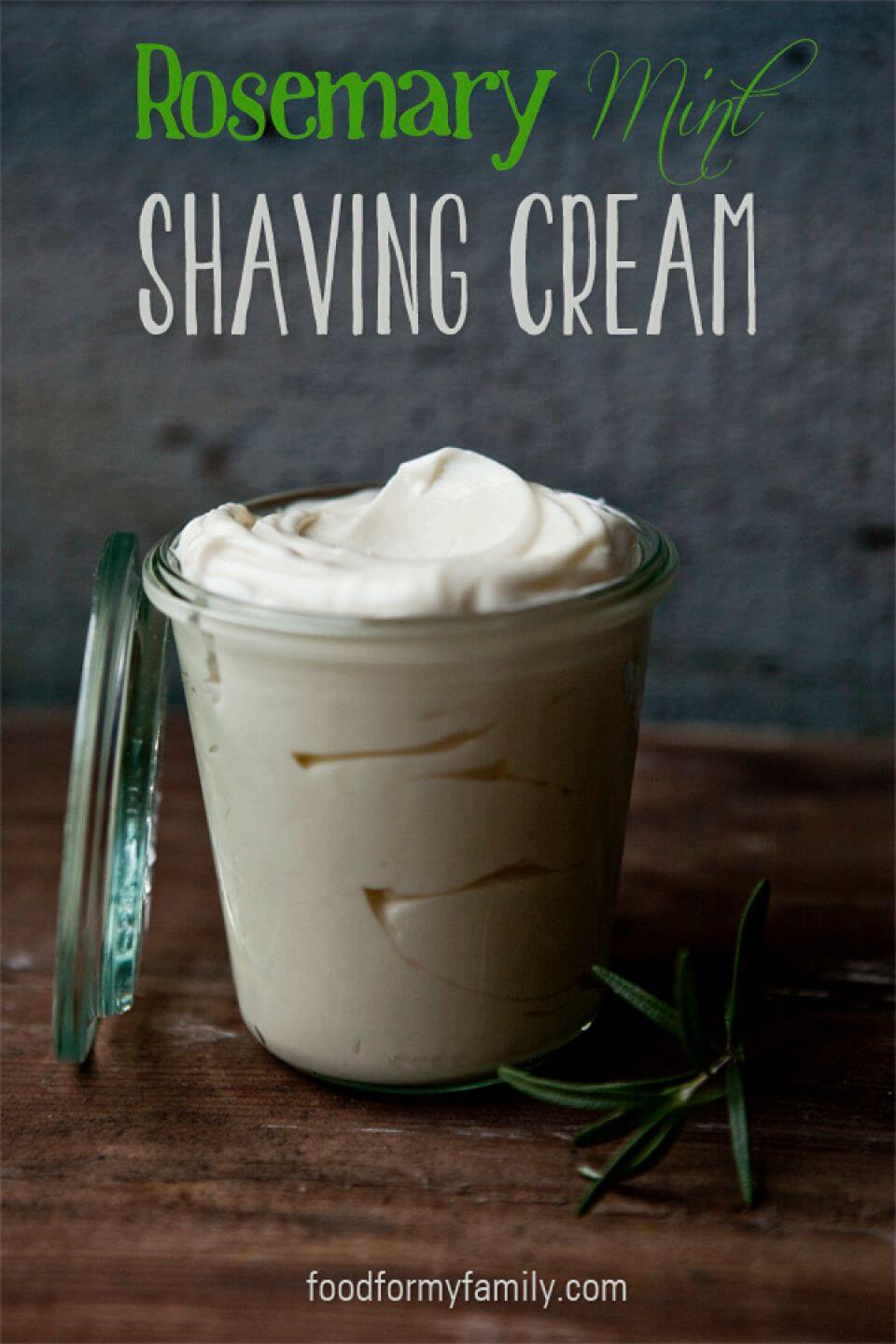 Willing to give gifts to men related to men care? Then you must make this mint shaving cream for men, will be the next most delightful gift to give to men at home. Grab a mini Mason jar and then pour your finally completed rosemary mint shaving cream recipe in it and finish with a cool gift tag. Full how-to guides here foodformyfamily
16. DIY Baggo Game Set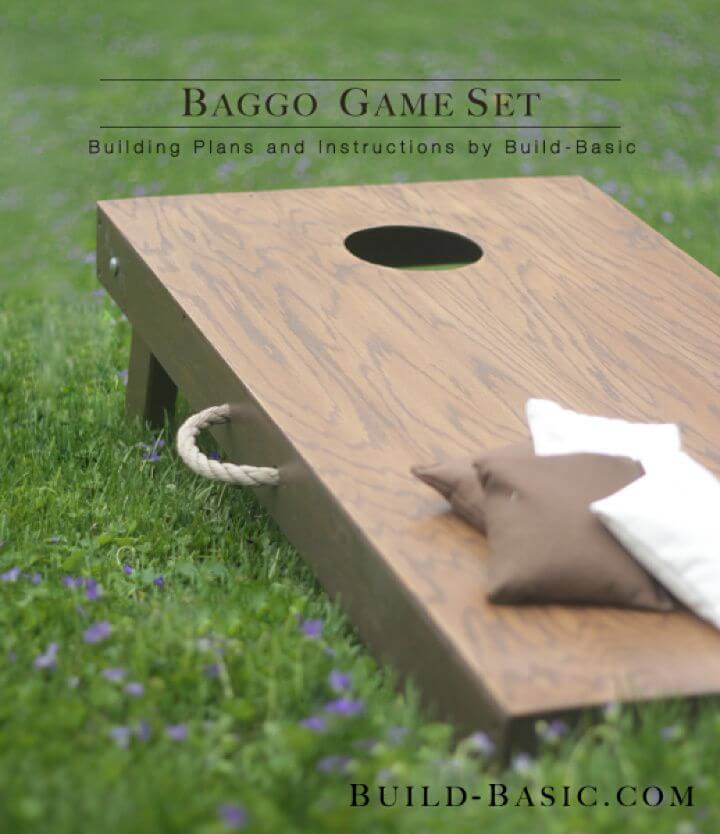 For men who are interesting in outdoor games, this baggo game set will make an irresistible gift, and it will not take much time to be in your hands. Just make use of wooden boards and plywood to make the bag game set that comes tilted and also with adorable rope handles. How-to tutorial here build basic
17. How to Make Personalized Necktie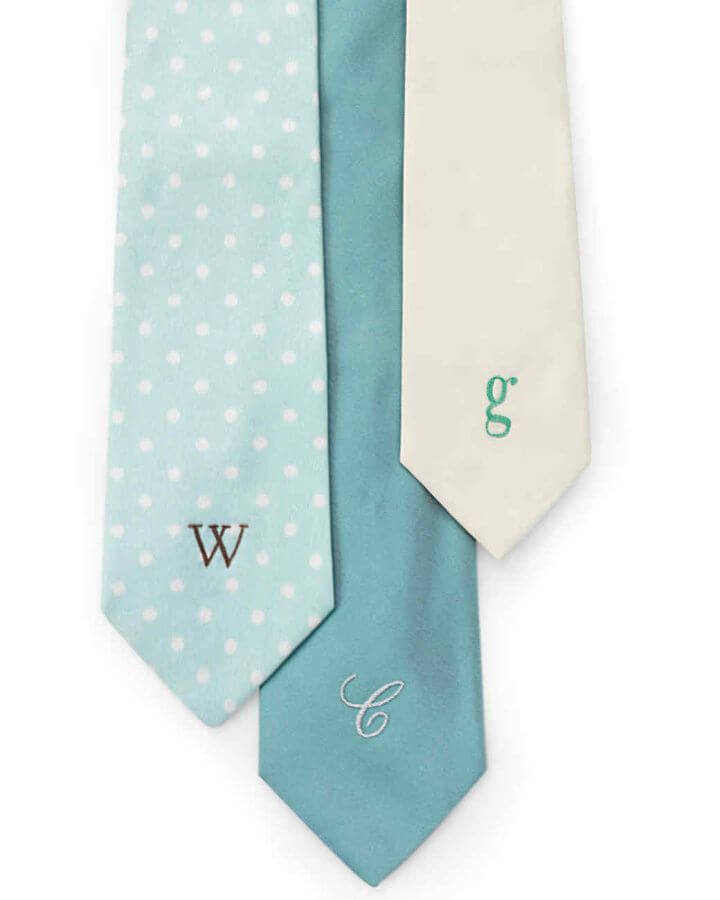 Make also personalized neckties for men, will be another thoughtful and meaningful gift for men. You can embroider the letters on the neckties for a personalized appeal. This quick and easy to make a gift for men at home. Full how-to tutorial here marthastewart
18. DIY Painted Mug Gift for Men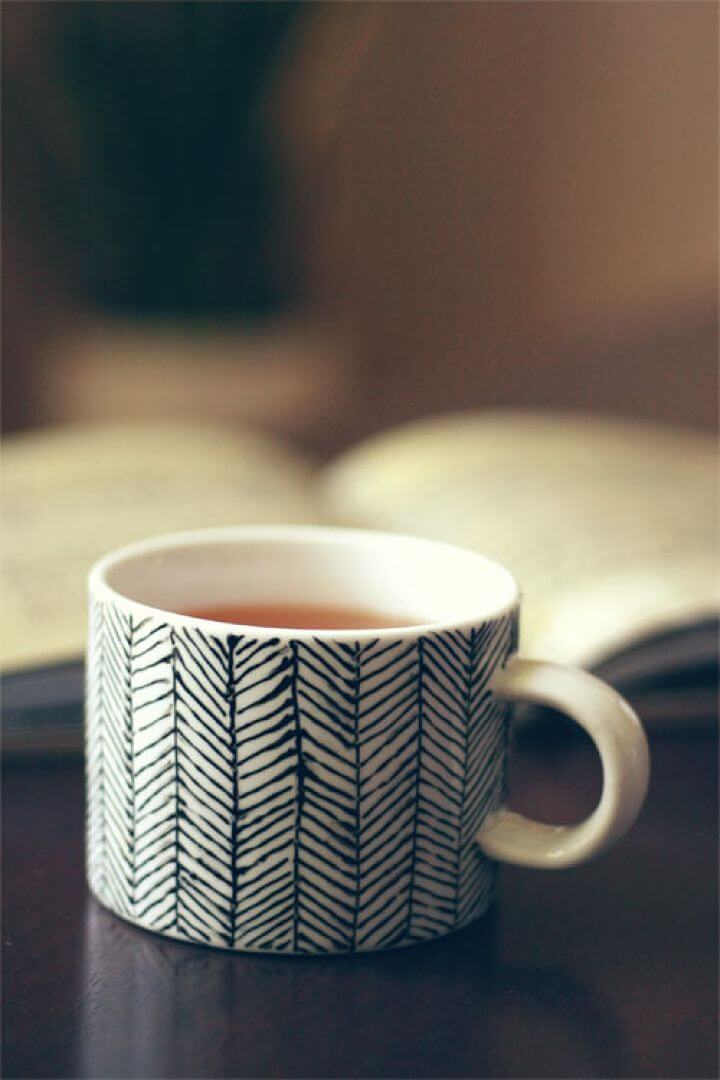 For men who are a big tea lover, make this painted mug gift, use the sharpie pens and draw your favorite pattern over a ceramic coffee mug and let the finally painted mug be a big surprise for your coffee-loving friend or hubby. A sweet and easy mug gift to make at home in no time. Full how-to guides here witandwhistle
19. Handprint Baseball Father's Day Gift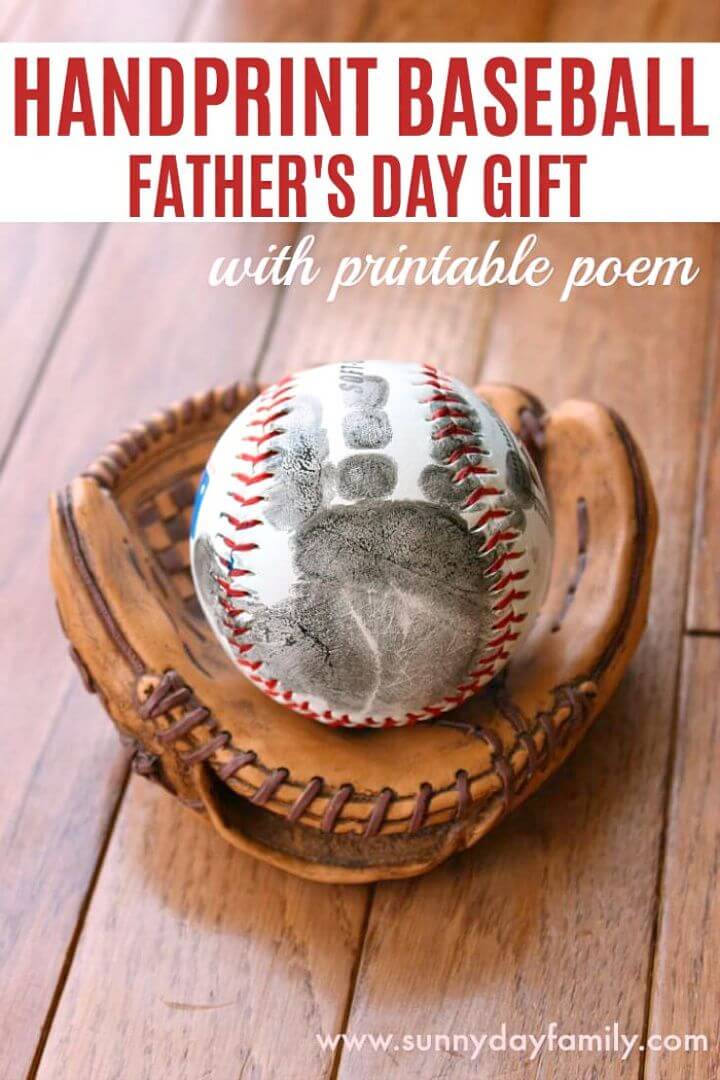 Earn more love of you baseball-loving father on the Father's Day by giving this sweet handmade gift, a handprint baseball will show the proud baseball history to your father. As a gift, it will surely raise your father's love for you. Here is how to make it sunnydayfamily
20. How to Make Mini Pool Table in a Tin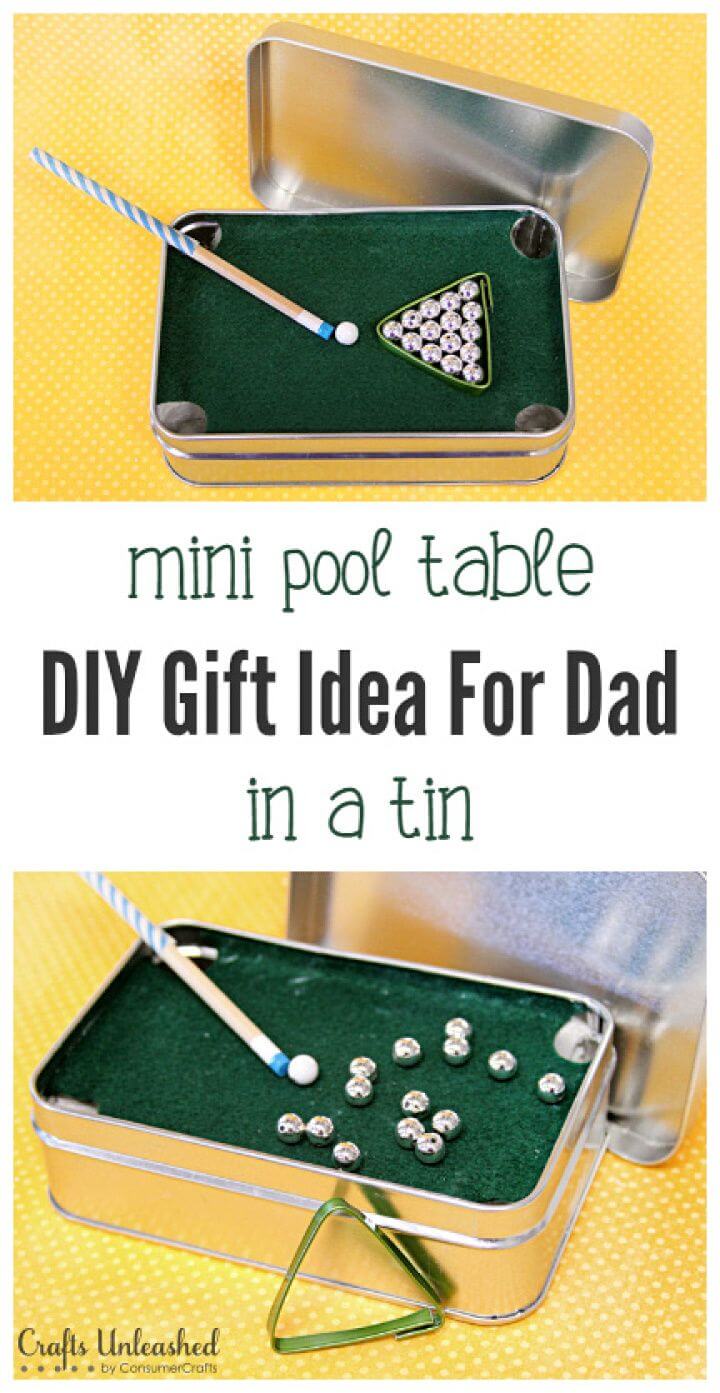 One of the sweetest gift to make for your dad or hubby who is deeply in love with the pool tables. This is here a mini pool table in a tin gift, will be quite easy to make using an aluminum tin, silver bead balls, clear plastic tubes as a leg of wood, self-adhesive felt sheet, and wood dowel, etc.. Full tutorial here consumercrafts
21. Holder for a Wine Bottle and Glasses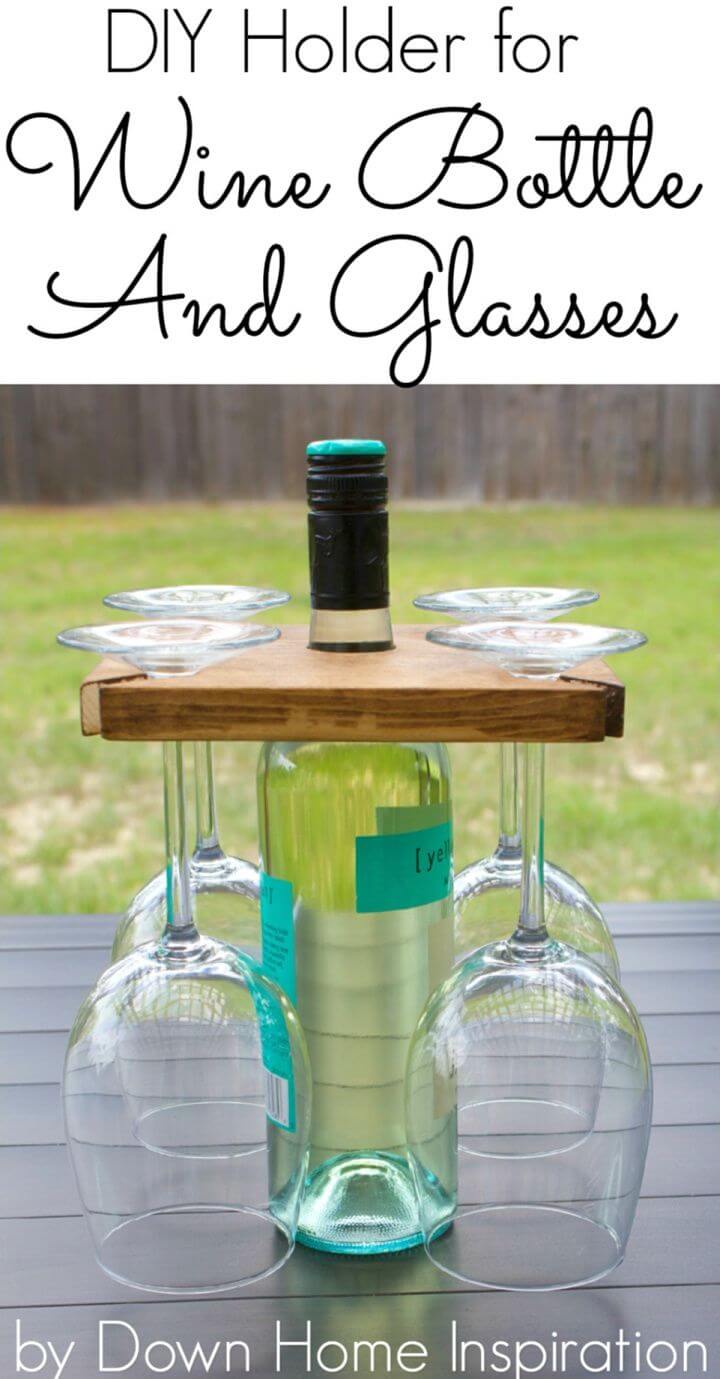 Reuse the recycled wood pieces to build this epic holder for drink bottles and glasses, using simply a wood square piece. Cut a slit in the corner sides of a wood square for getting holding for the glasses and the center hole will let the narrower opening of drink bottle cup out. Full how-to details here downhomein
22. DIY Leather Cuff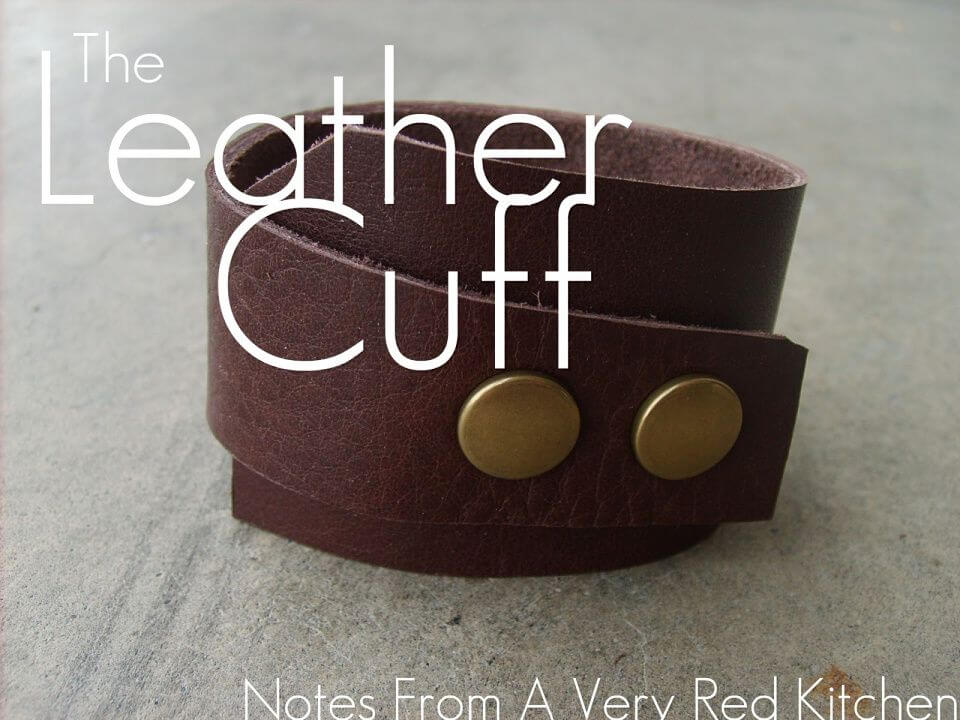 The best gift to make for all style loving men, the sweet leather cuff, a precious fashion gift for men. Just cut a leather strip for a single, double or triple fold around your wrist, button it up and adorn with another metal accent if you like. Complete how-to details here red kitchen
23. Modern Cement Planters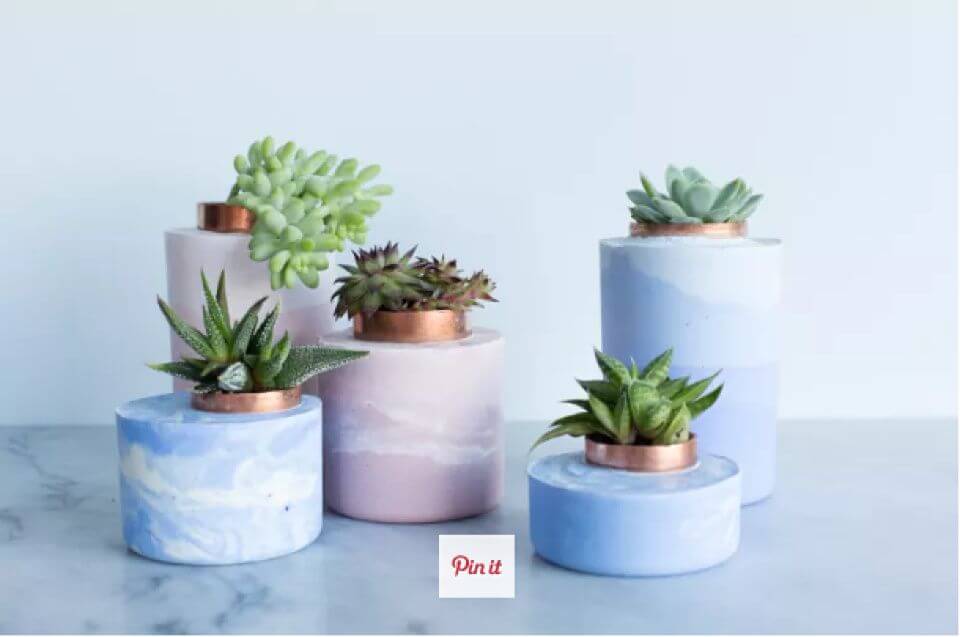 You should be well known to the taste of the men at home before making a gift for them. If they just love the pots and planters then craft these colorful cement planter for them. Pour the liquid cement in a custom mold, push deep the food containers, and leave to dry. Full visual guides here apartmenttherapy
24. How to Make an Iphone Magnets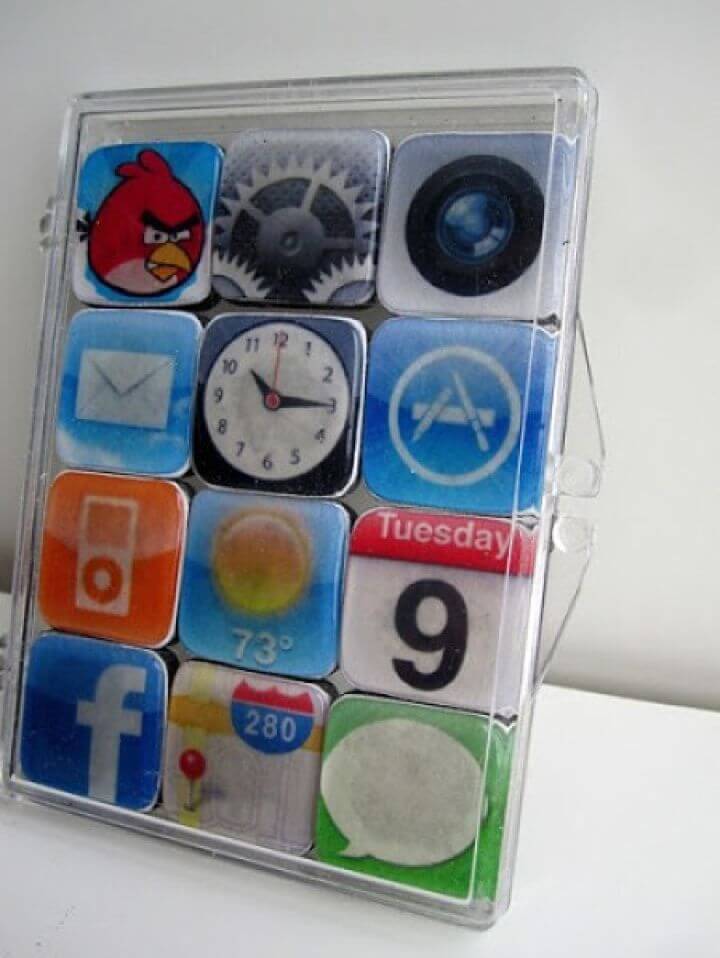 Another big crafting surprise for those willing to give a sweet gift to dad or hubby. Make these precious iPhone magnets, the best 3D app icon that you see in the mobile. Just print out the app icon and adhere them on the top of a square magnet using modge-podge dimensional magic. Full how-to tutorial here infarrantly
25. DIY Tin Can Solar Lantern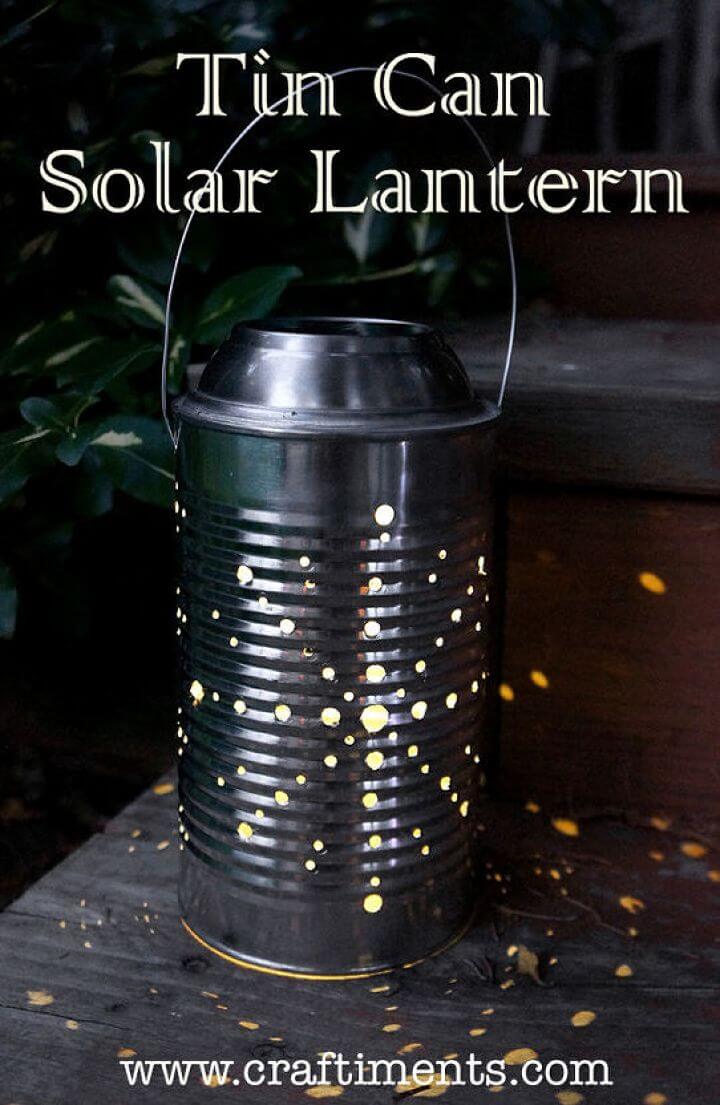 Repurpose also the tin can to produce amazing lanterns, will make adorable light gifts for men struggling hard to update their outdoors and garden spaces. Poke small and big holes in the tin can making a pattern or shape and next put inside a solar light. Don't forget to add metal hangers. Tutorial here hometalk
26. How to Make Aftershave Lotion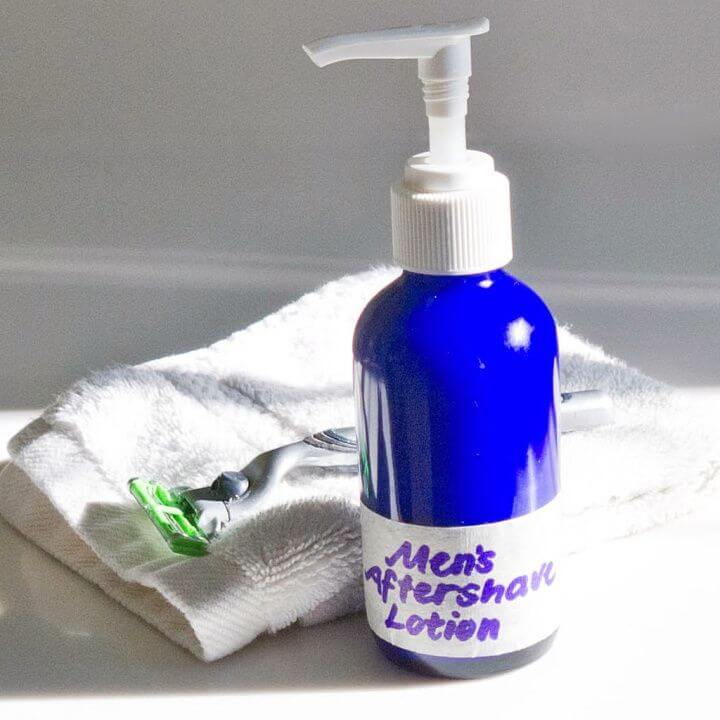 Other sweet men care gift to make at home without getting a bit expensive. Make the aftershave lotions, will make an epic present for fashion-loving friends. Also prep your own solutions and pack them in the old lotion bottles, add labels and quoted tags and here you go. Details here popsugar
27. Personalized Shot Glasses Under $6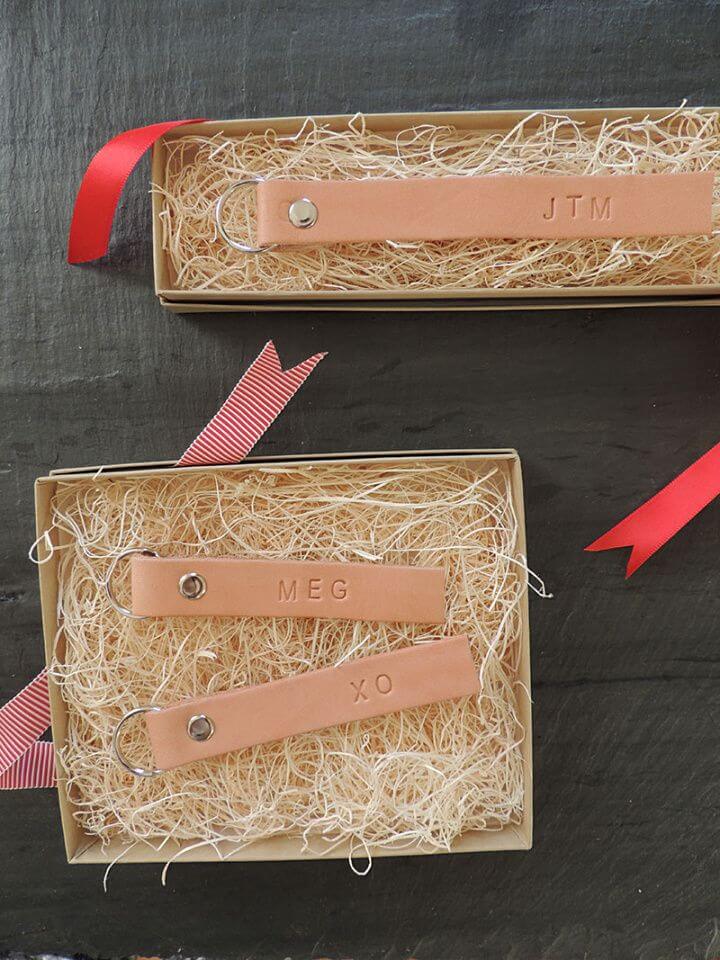 Make also leather monogrammed keyrings, will be a superb personalized gift to give t men living around or in-home. Gift these shot glasses to your dad, are quite easy and cheap to make. Use leather strips, stamping tool kid, D-rings, and screw posts to make these keyrings. Full how-to guides here theeverygirl
28. Make Homemade T-shirt for Dad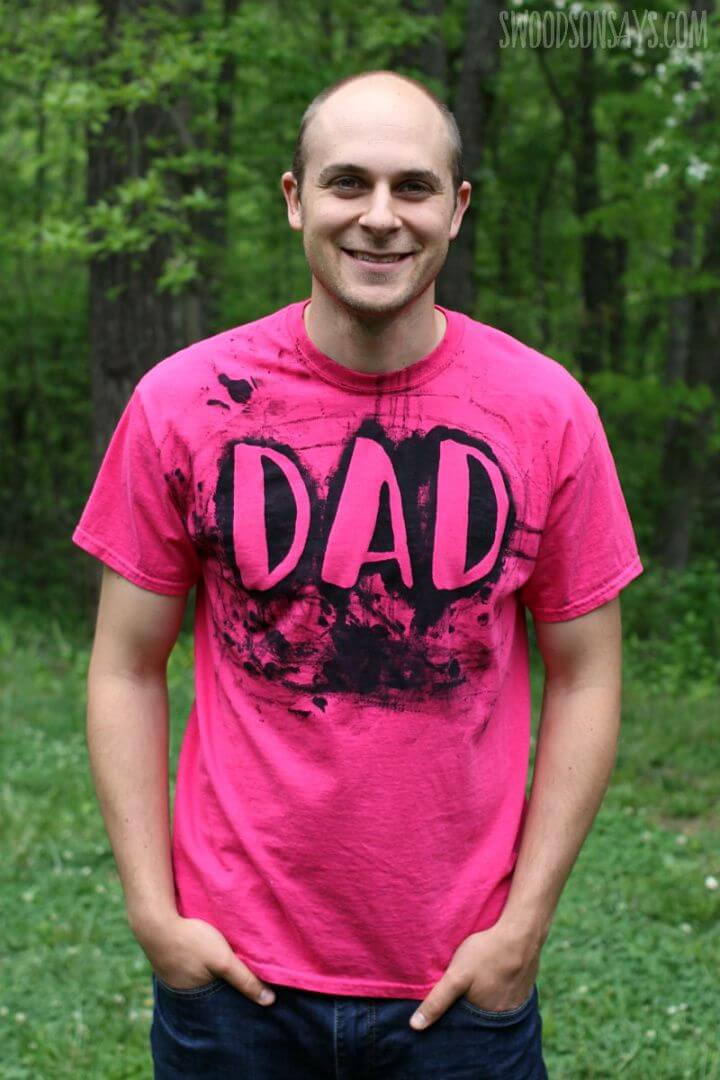 A beautiful gift from our list of handmade gift ideas for him!! The print also the t-shirt for custom love quotes, shapes and even name letters and then give them as handmade gifts to your boyfriend or dad. Check out here this precious t-shirt, updated with "DAD" letter print, will really make your dad feel special. Complete how-to guides here swoodsonsays
29. How to Make Tie Rack – Homemade Gifts for Men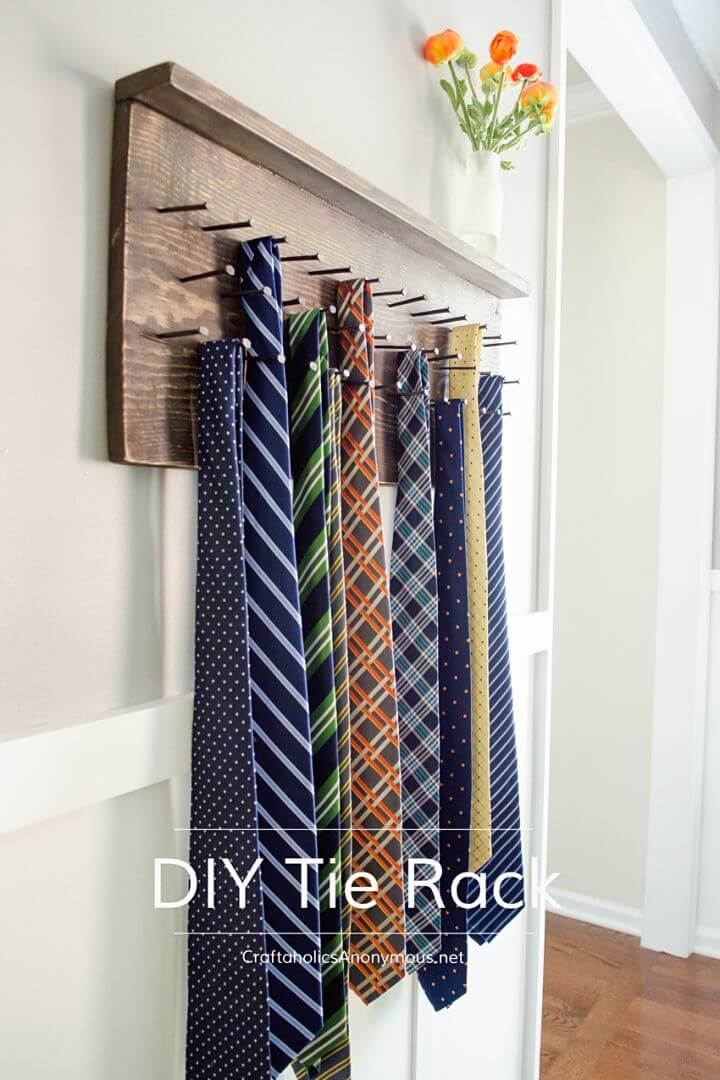 Helping the men in organizing their ties will also be a cool gift idea for men! Add up a big wooden shelving board with an uppermost mantle, finish with nail hooks and then start hanging your ties on the nails that you can add in any amount! Full instructions here craftaholicsan
30. Hanging Grill Tool Display Sign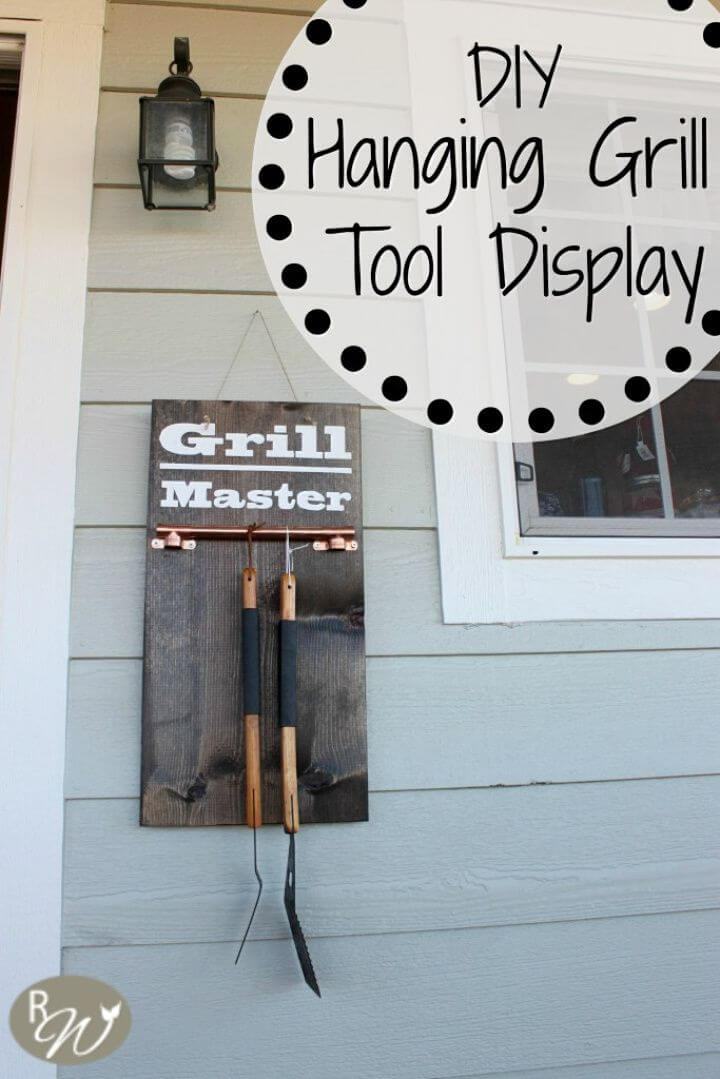 All men love to enjoy the BBQ parties outdoor and if you have a grill station on your patio then time to must update it with this hanging grill tool display sign, super cheap to make! Stencil a wooden board for custom grilling quotes and add up with a copper rod, will come in handy for hanging grilling tools! Full how-to guides here therusticwill
Explore Cheap DIY Gift Ideas:
1. DIY gifts for boyfriend
A fun and easy way to show your bae you care is to make him a gift from the heart. These DIY gifts for your boyfriend are perfect for Valentine's Day, his birthday, or just because these gifts are sure to make him smile.
2. DIY gift wrapping ideas
Find a variety of unique gift wrapping ideas for all occasions and holiday gift-giving needs. Wrap your gifts in style with this collection of crafty, creative and easy to make gift wrap designs.
3. Homemade wedding gifts
A homemade wedding gift is a great way to show your love for the bride and groom. It can be a memorable gift, which will be cherished for years to come. There are many different types of homemade wedding gifts that you can make, and they are all easy to do.
4. DIY gift basket ideas
Gift baskets are a great way to say thank you, sorry, happy birthday, and congratulations. DIY gift baskets can be made for any occasion and with any theme. Here are some diy gift basket ideas to make in the comfort of your own home.
5. DIY photo gift ideas
Photo gifts are a great way to commemorate special moments in life. There are many different ways that you can create DIY photo gifts for people in your life. These gifts can be made from things that you already have around the house and don't require any expensive materials.
Conclusion:
So, there you have it – 30 great DIY gifts for the men in your life. Whether he's your husband, boyfriend, dad, brother or friend, we're sure there's something here that will appeal to him. Happy crafting!