It's that time of year again! Teacher Appreciation Week is just around the corner, and it's the perfect time to show your favorite educators how much you appreciate all they do. If you're looking for great DIY teacher gift ideas, from sweet treats to personalized teacher appreciation gifts, these 20 DIY teacher gifts are sure to put a smile on your favorite teacher's face. So get ready to show appreciation with one of these great teacher gift ideas!
A teacher is the most prominent character in making one's heart, mind, and character. So, give a big thanks to your teacher at the end of the year with these DIY Teacher Appreciation Gifts that are sure to make your teacher smile. The creative and thoughtful gifts to give to your teachers during appreciation week will cost you much less.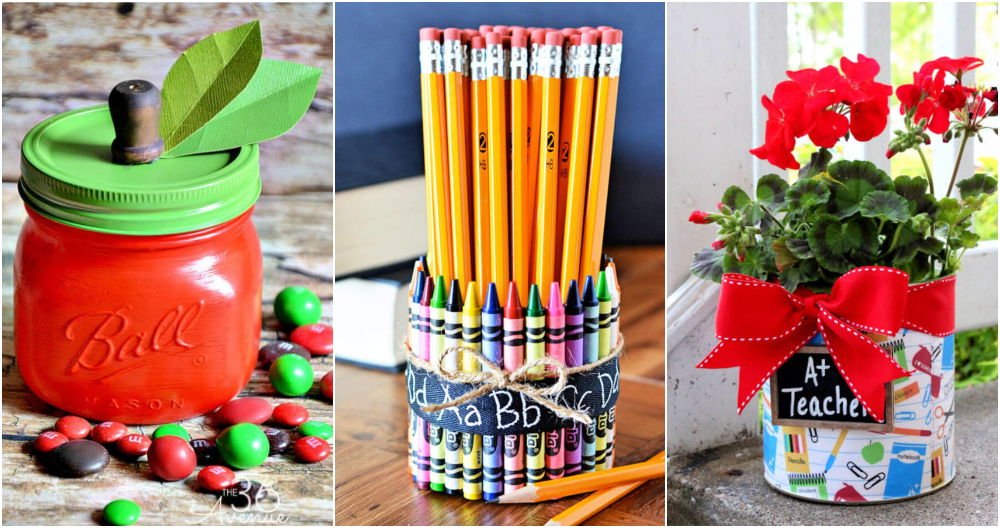 20 DIY Teacher Gifts: DIY Teacher Appreciation Gift Ideas
Most teacher gift ideas suggest using individual items like pencils, chalkboards, crayons, markers, and clipboards in making gifts that will make your teacher feel appreciated. Looking at readymade ideas will inspire your creativity more, so browse this big compilation of 20 DIY teacher appreciation gifts that involve best gifts-in-jar, card gifts, flower vases, and other teacher essentials gifts.
Every student who wants to appreciate his teacher's efforts can make these gifts easily at home. From the best memory keychain to a full teacher essential kit and from a highlighted-filled Mason jar to candy-filled tubes, you will learn to make all kinds of gifts in a budget-friendly way.
Win more love for your teacher by making chocolate bard chalkboards, get raised in the eyes of your teacher by making a painted popsicle stick vase, and impress your teacher by creating a colored pencil coaster. Pack the rubber stamps in a jar or create those glittered scissors. Both will make great teacher appreciation gifts. Browse the entire DIY Teacher Appreciation Gift Projects collection for inspiration.
1. Last-Minute DIY Glittery Scissor Teacher Gift
Disassemble the scissors into parts, apply decoupage to every handle. Next, just covered the decoupaged areas with gold glitter and create glittery scissors, the best appreciation gift for a teacher. Use a printable gift tag and pack the gift like a pro, and that's it. Details here persialou
2. How to Make Alphabet Stamp Set Teacher's Gift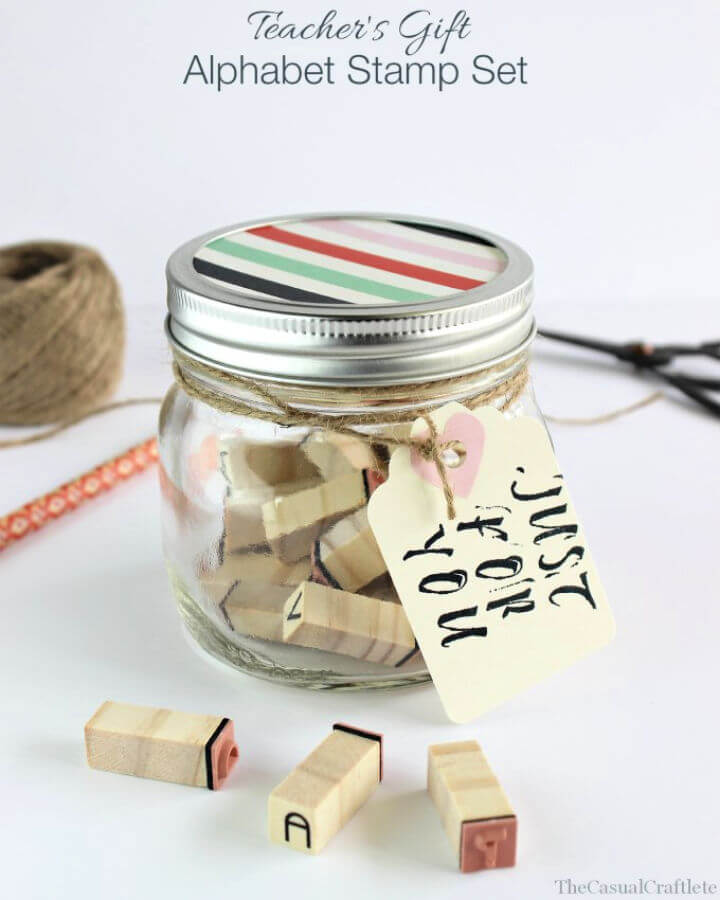 Please, your teacher, during the appreciation gift week by giving this alphabet stamp set. You need alphabet rubber stamp kit, a glass jar, ink pad, adhesive tape, and scrapbook paper to make this one of the cutest teacher's appreciation gifts. The whole gift will work up super quickly. purelykatie
3. Handmade Festive Crayon Pencil Vase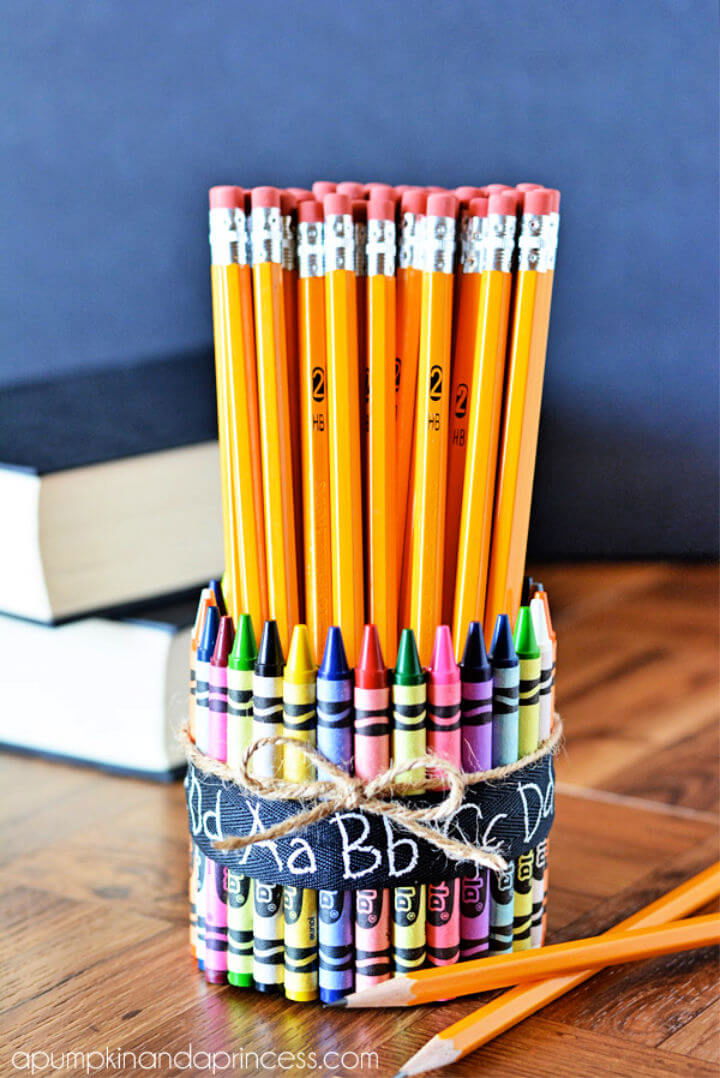 As a teacher has taught you how to use a pencil to draw sketches and to write letters, so do involve pencils in making the best teacher's appreciation gifts. Put the crayons all around the tin can until it gets fully covered, hold them in place using a piece of twine and double-sided tape. Next, fill it again with a bundle of pencils. apumpkinanda
4. Homemade Apple Mason Jars Gift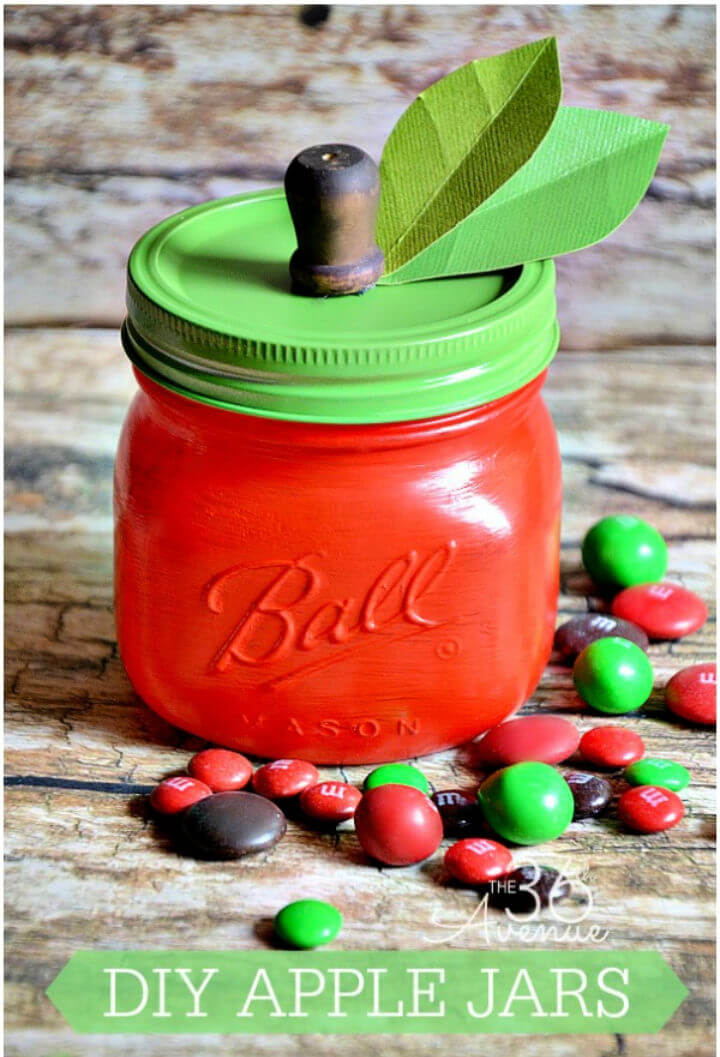 Upcycle old Mason jars to make amusing teacher appreciation gifts. Grab a miniature Mason jar, paint it in red and green paper leaves with the help of a knob. Paint the lid green too to make best apply jar gift for Teacher's Day, fill it up with candies, or with any other treat. Details here the36thavenue
5. Cute DIY Memory Stick Key Chain
Keychains are always a smart choice when you need to make quick cute gifts at home. Make this memory stick keychain for the Teacher's Day. Grab a memory stick having a retractable USB port and a lanyard hook. Add it up with a dyed wooden gift tag using a jump ring and that's it. madincrafts
6. Colored Pencil Coaster Gifts for Teachers
While making a gift for a teacher, using the school-related items and supplies is recommended. Make this colorful pencil coaster, will be loved dearly by all the teachers. The best way to use colored pencils to make your teachers feel special. Cut the colored pencils to shorter sizes and glue densely on a cork coaster. consumercrafts
7. Teacher Appreciation Gift Ideas
Win more love of your favorite teacher you respect a lot, by giving this craft stick flower pot gift. Paint the craft sticks in so many different colors, next cut to size, and put around a miniature flower pot. Fill with faux or real succulents and finish with a dyed wooden watering can gift tag. Details here madincrafts
8. Handmade Gifts for Teachers From Students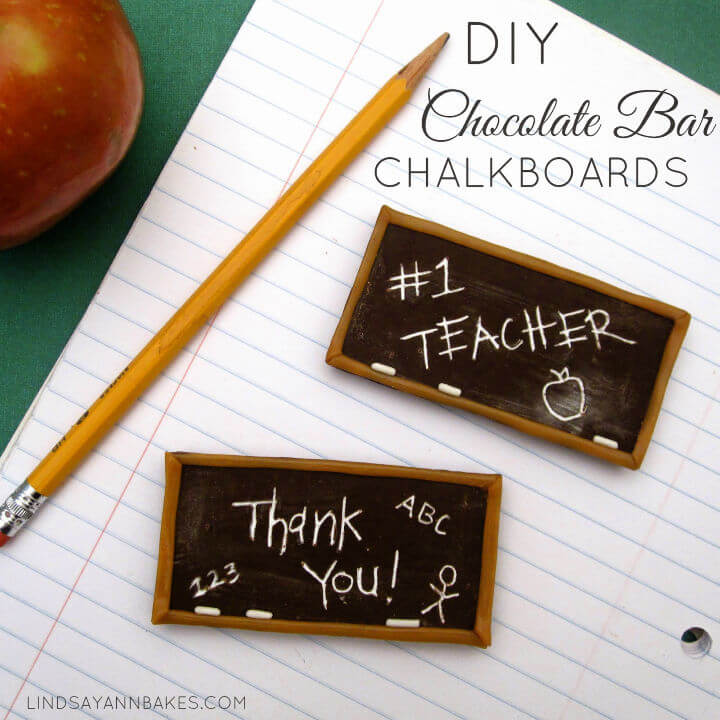 Both teachers and students have a significant relation with the chalkboards, so craft these toothpick engraved chocolate bar chalkboards that are edible. The best treat gift to appreciate a teacher's effort. Make the chalkboard border and chalks using powdered sugar, soft caramel candies, and white Jimmie sprinkles. How-to guides here lindsayannbakes
9. Easy DIY Teacher Gift Essentials Kit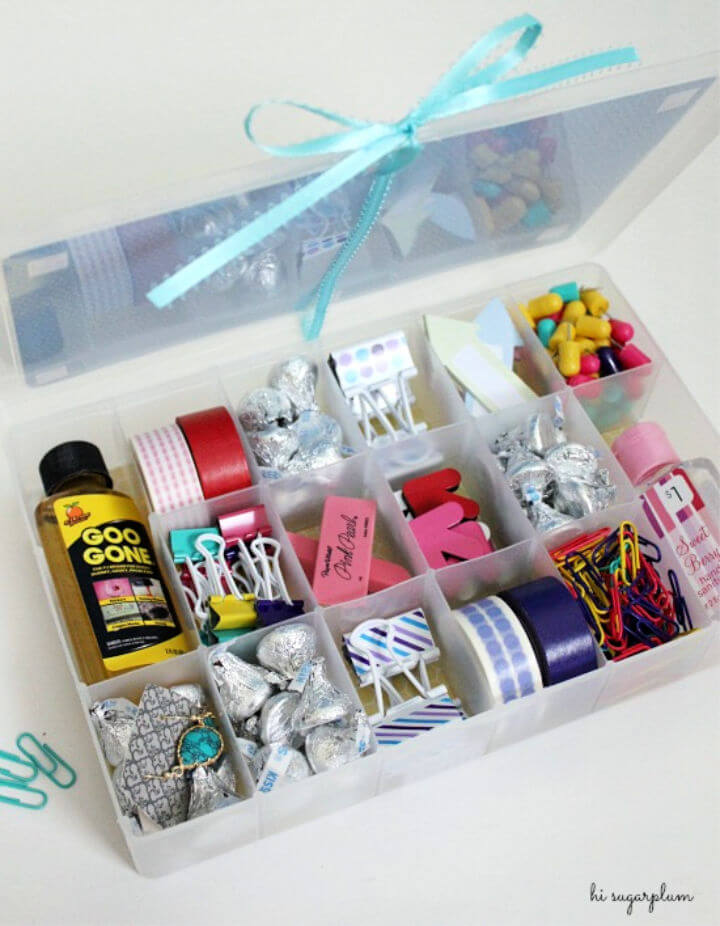 There is a variety of items that are highly essential for a teacher's life, so you can pack them all together to give as a Teacher's appreciation gift. Check out this sample teacher gift essential kit to get yourself inspired. Grab a plastic earring caddy, decorate it up with scrapbook paper, and fill with your selected teacher essentials. hisugarplum
10. Duck Tape Tassel Bookmarks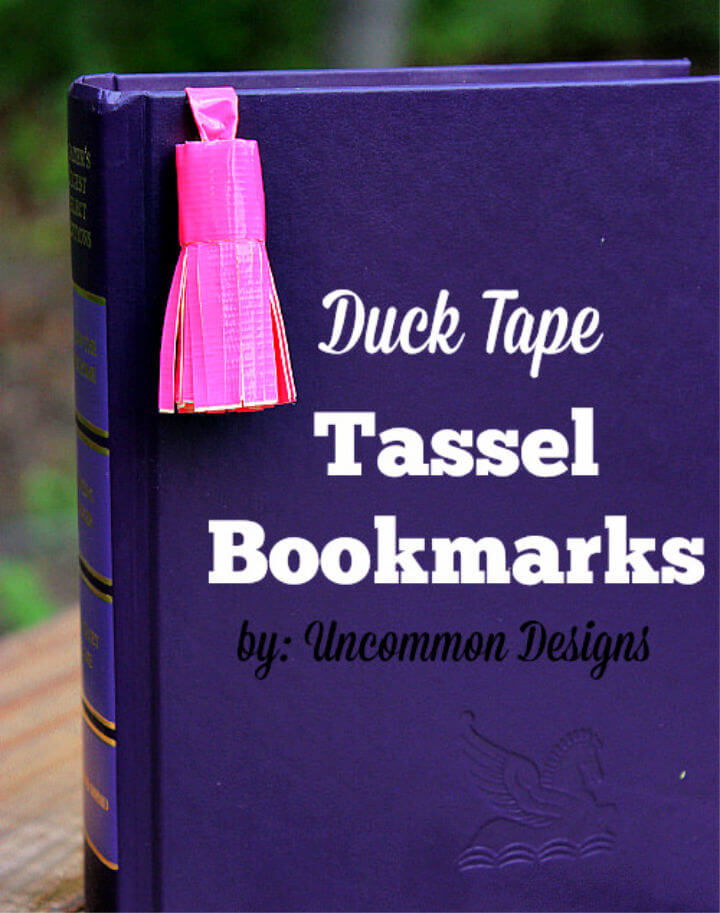 Interesting in duct tape crafts? Then do generate a variety of gifts for teacher appreciation week using the duct tape. Make this duck tape tassel bookmarks will assist teachers in prepping lectures and book-reading. You must be smart enough to operate a scissor to make this tassel bookmark. Guides here uncommondesign
11. Best DIY Quote Clipboards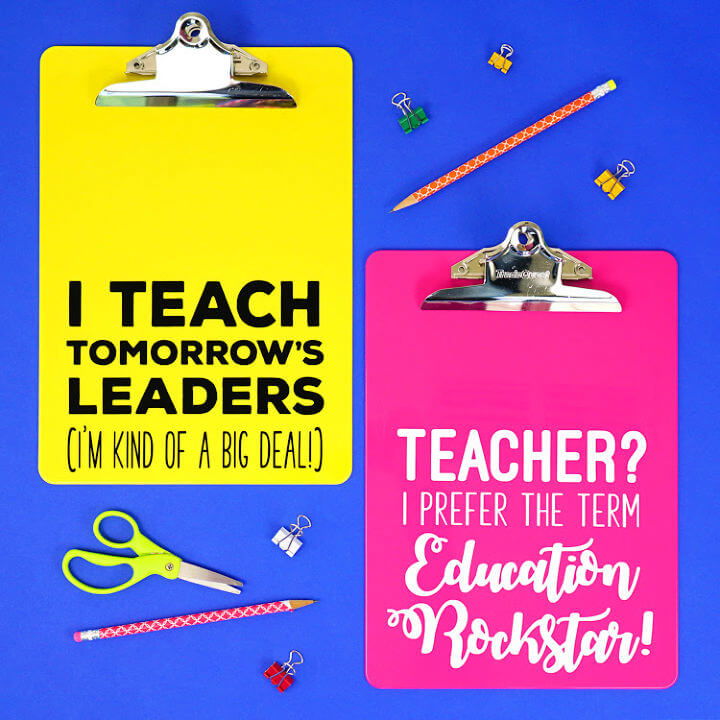 Smartly use the Cricut Maker or silhouette machine to make lovely teacher appreciation gifts. Get raised in the eyes of your teacher by giving these quoted clipboards, made of colorful acrylic clipboards quoted with vinyl letter quotes. Use the Cricut machine to make letter quotes quickly. Details here happinessishome
12. Cute & Easy Teacher Appreciation Gift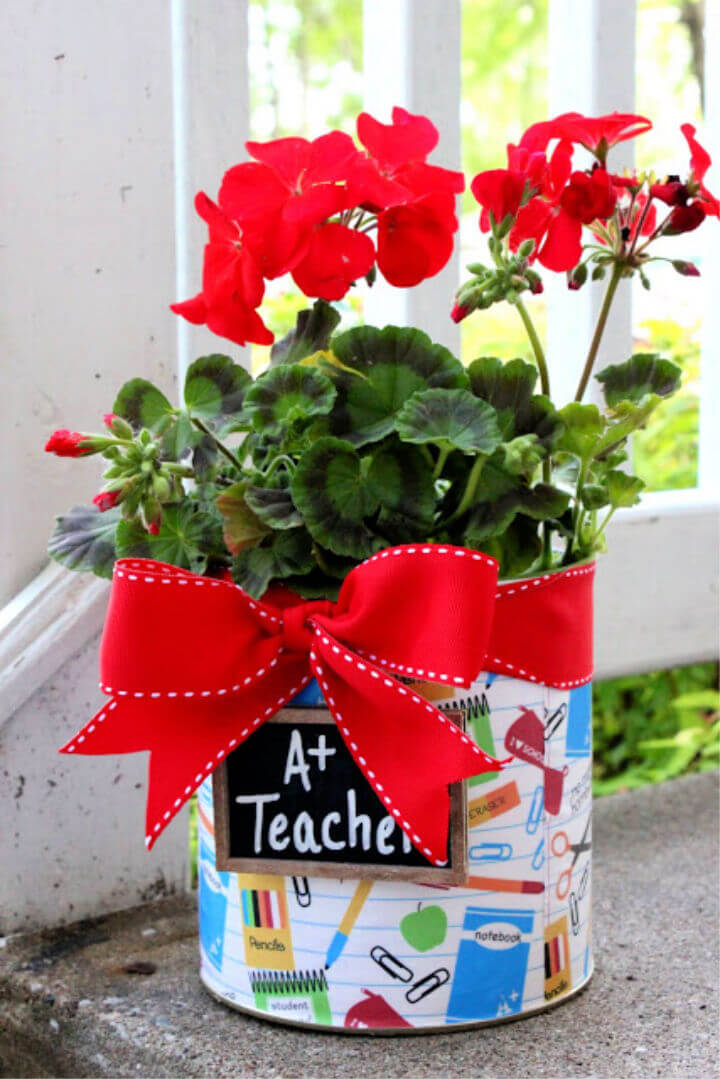 Repurpose the old tin cans from home to produce amazing gifts for teachers. Appreciate your teacher by giving this cute flower vase, quite something quick to make. Wrap a decorative paper around the recycled tin can, fill it up with potting soil, drill holes for drainage, and finish with cut flowers and gift tags. loveoffamilyand
13. Making Your Own Teacher Tubes Gift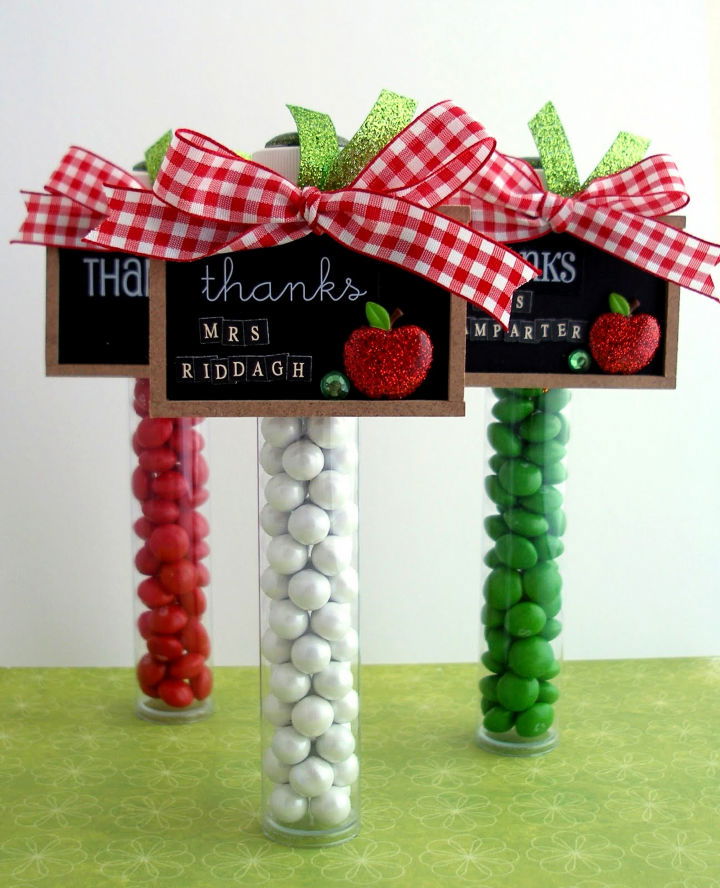 Teachers will love to receive these candy-filled tubes from you with a smile on their face. The best treat gifts to give to your teachers. Fill the glass tubes with your favorite candies, adorn the lid with the apple die cuts and finish with decorative ribbon and miniature chalkboard gift tags. srm stickers
14. DIY End of Year Teacher Gifts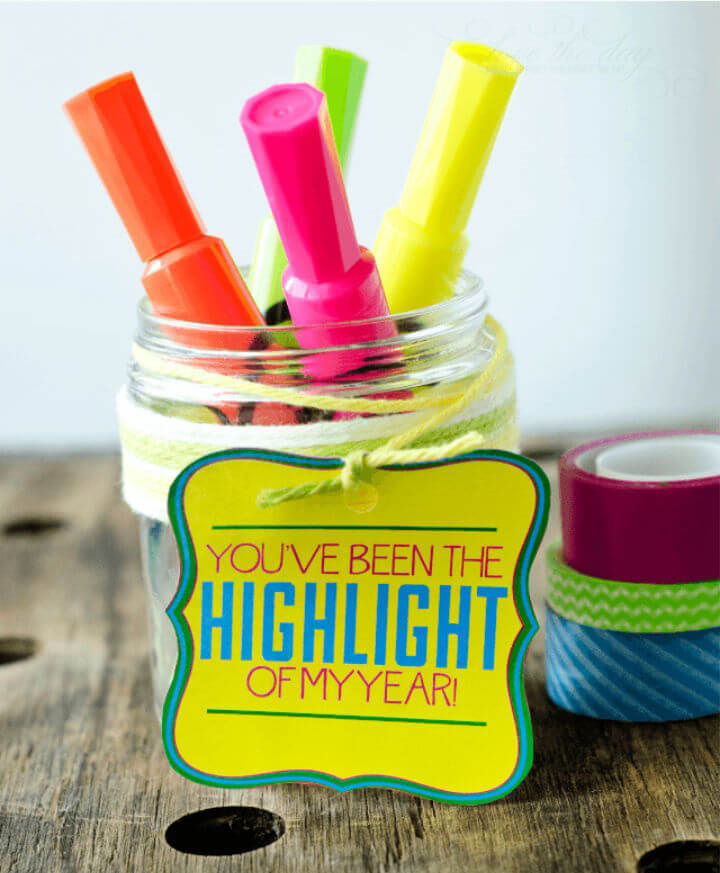 Teachers are often to use highlighters when planning lessons and lectures. So, pack a bunch of highlighters in a recycled Mason jar to give a teacher appreciation gift. Don't forget to finish the highlighter filled Mason jar with a decorative ribbon and a gift tag. Tutorial here love the day
15. DIY Teacher Appreciation Gift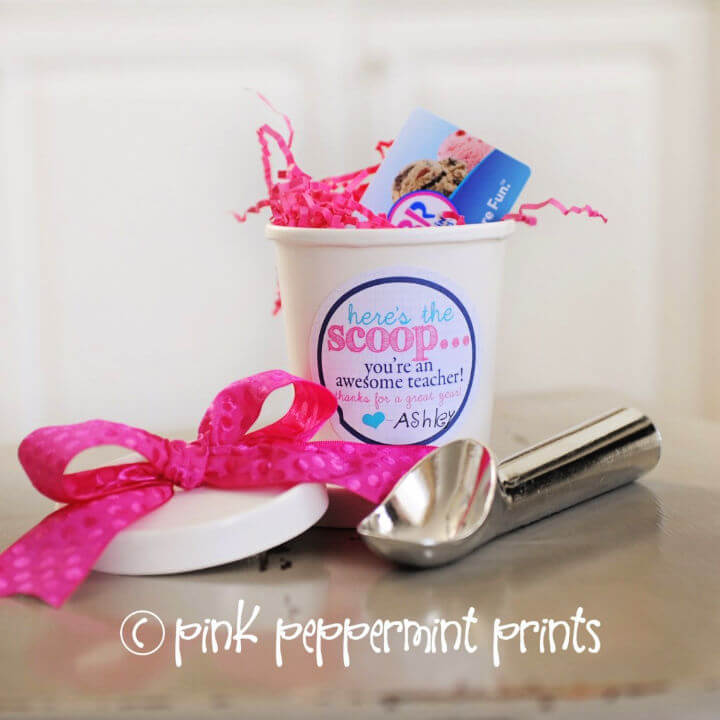 For any of your gifts, there would be particular tags. If sorting out some lovely printables, then grab them here for making the best teacher appreciation gifts. Get inspired by these sample scoop free printables, created to add in front of a teacher's appreciation gift. Just download them and print out. pinkpeppermint
16. Rubber Band Ball Teacher Appreciation Gift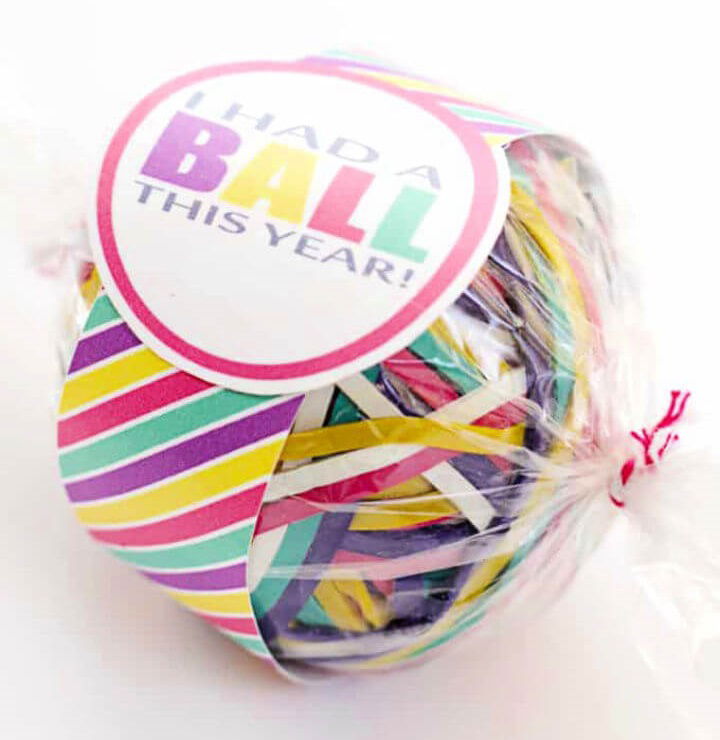 The rubber band balls, something cool to appreciate your teacher's love for you. You only need a rubber band ball, cellophane wrap, baker's wrap, custom label, and double-sided table to make this best teacher appreciation gift. The quickest teacher's day gift ideas. Guides here triedandtrue
17. DIY Flower Painted Rocks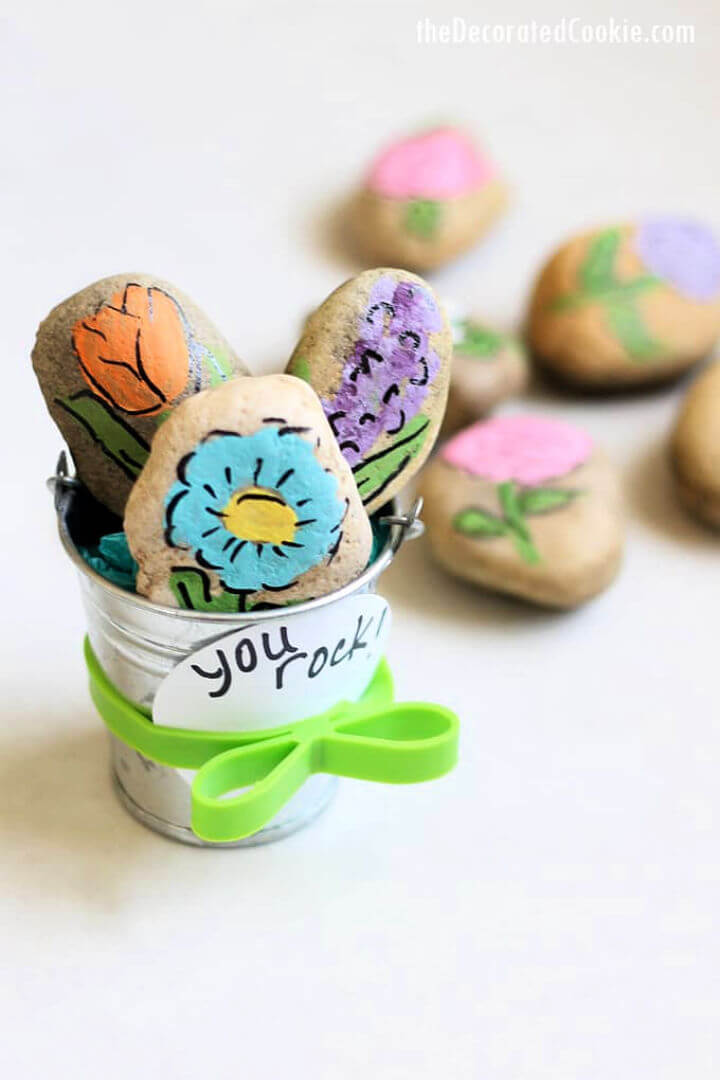 Get a great love of your teacher by making these flower painted rock gift, will complete super quickly. Grab the rocks of choice, next paint your favorite flower on them using acrylic paint and oil-based painted markers. Select the paint in respective flower colors. The best rocking painting project. thedecorated
18. How to Make a Crayon Wreath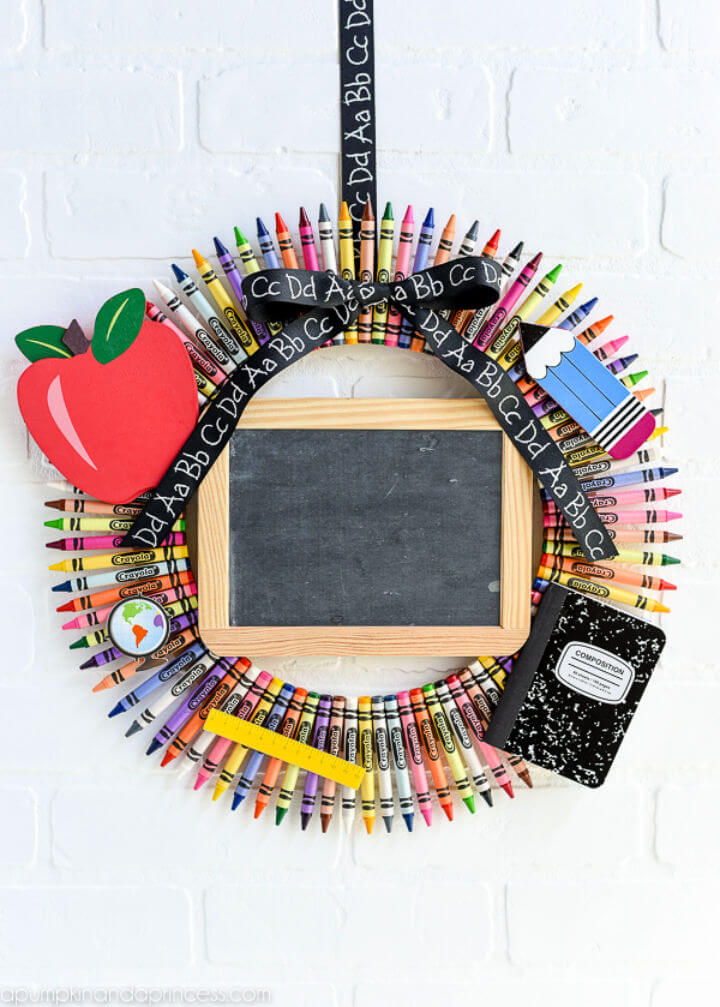 The best thoughtful and meaningful gift to make for Teacher's Day, the crayon wreath. Make it using an unfinished wooden wreath that you can fill with colorful crayons. Decorate the wreath more with a chalkboard and chalkboard ribbon and also with custom embellishment and stickers. apumpkinanda
19. Flower Pens for Teacher Appreciation Gifts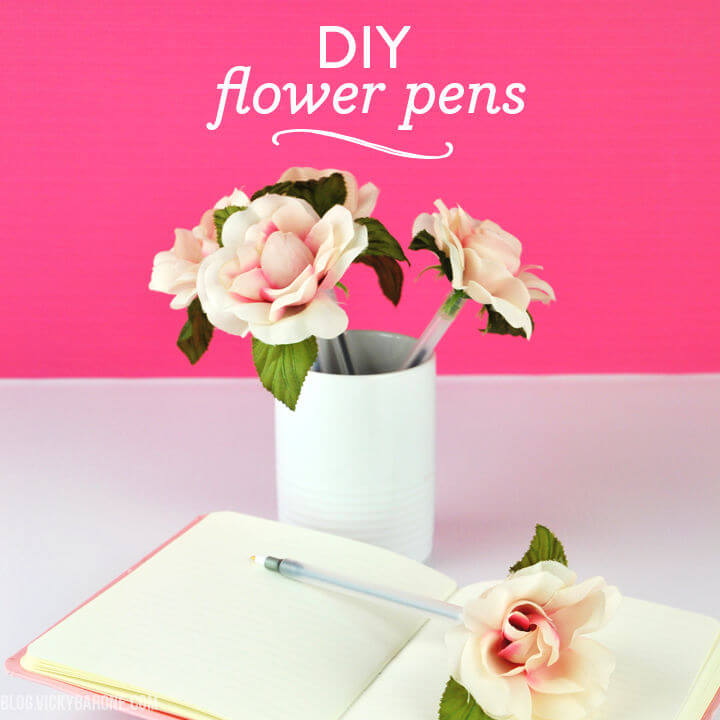 A teacher helps a lot in forming your character, so make these flower pens to appreciate his efforts. Just grab the faux flowers and add them to the top of your pencils, making lovely flower pens. All the teachers will love to write to them. Make a bunch of flower top pens and place them in a tin can to get flower pen vase gift made. vickybarone
20. Mason Jar Teacher Appreciation Gift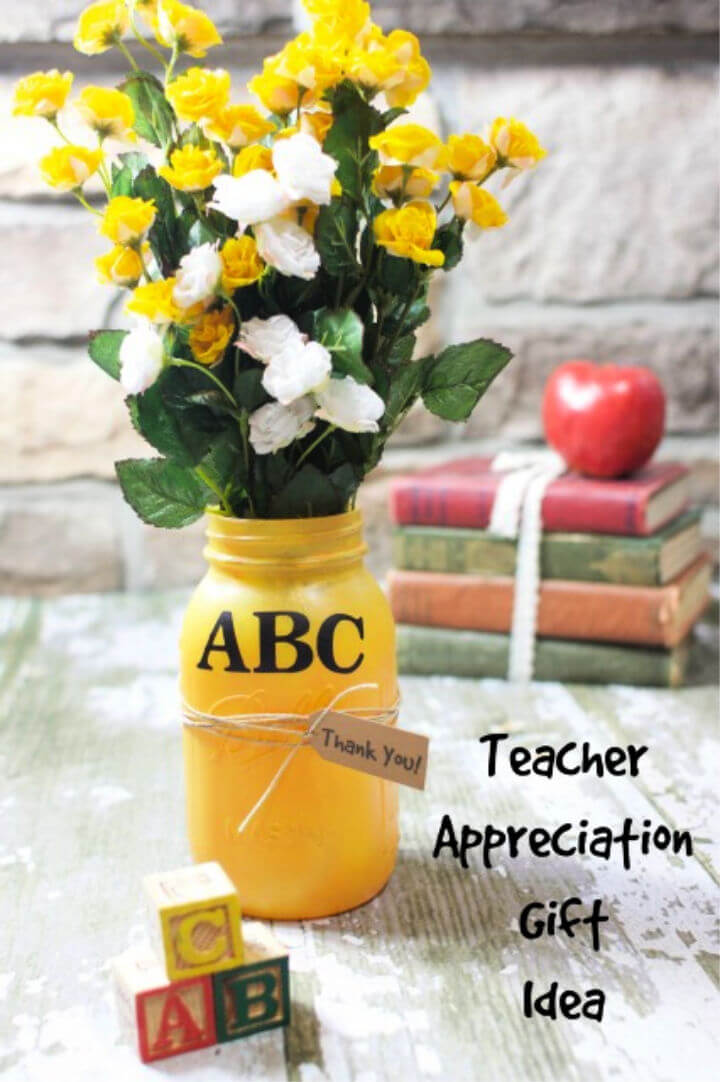 One of the cutest flower vases or jars to make for teacher appreciation. Paint the Mason jar for a precious color appeal and adorn it with the Cricut black vinyl letters. Finally, add cut flowers in them to make gorgeous teacher appreciation flower vase gifts. A recycled Mason jar gift idea. asparkleofgenius
Related DIY Gift Ideas
DIY Mason Jar Gift Ideas: Looking for a fun and easy way to give a gift? Look no further than the Mason jar! With its simple and rustic charm, the Mason jar is perfect for all kinds of gifts. In this article, you'll find DIY Mason jar gift ideas that are perfect for any occasion. From food gifts to beauty gifts to home decor gifts, there's something for everyone. So get inspired and start creating some Mason jar magic today!
DIY Gifts for Boyfriend: Looking for a unique and thoughtful gift for your boyfriend? Check out these cute DIY gifts for your boyfriend that show how much you care! From heartfelt to funny, there's something for everyone.
Gift Wrapping: Explore these unique gift wrapping ideas to make your gifts stand out this holiday season!
DIY Photo Gift Ideas: If you're looking for creative and unique photo gift ideas, look no further! These crative photo gift ideas are perfect for any occasion and will impress your friends and family.
DIY Gifts: Looking for some easy and affordable DIY gift ideas? Check out these inexpensive DIY gift ideas that will please your friends without breaking the bank and make personalized gifts to fun and festive ideas.
Last Minute DIY Gift Ideas: Don't know what to get your loved ones for the holidays? Check out these last minute diy gifts that you can make last minute! From personalized gifts to edible treats, there's something for everyone on this list.
Conclusion:
If you're looking for some easy outer space crafts for toddlers, or even older kids, we've got you covered. From simple paper rockets to creating a planetarium in your own backyard, these projects are perfect for any aspiring astronauts out there. And if you need more inspiration, be sure to check out our other posts on space-themed crafts for kids. We hope you have fun exploring the universe with us!