The handmade gifts just rock when we just want to win the heart of a beloved one! It's always amazing to keep memories alive of the best times spent with your boyfriend. Explore these 30 best and cute DIY gifts for boyfriend including step by step instructions to make something special for your boyfriend. So that you can keep the spark alive while enjoying all the memories of the best times spent together. Our life partners truly pamper us daily. So on special days like birthday, anniversary, valentine's day, etc., doing a little something for them is well deserved. The cost spent on buying gifts is not really important, but it's the thought behind it that really counts. So, try these homemade gifts for boyfriend to make them feel special and loved by going easy on your wallet (or theirs).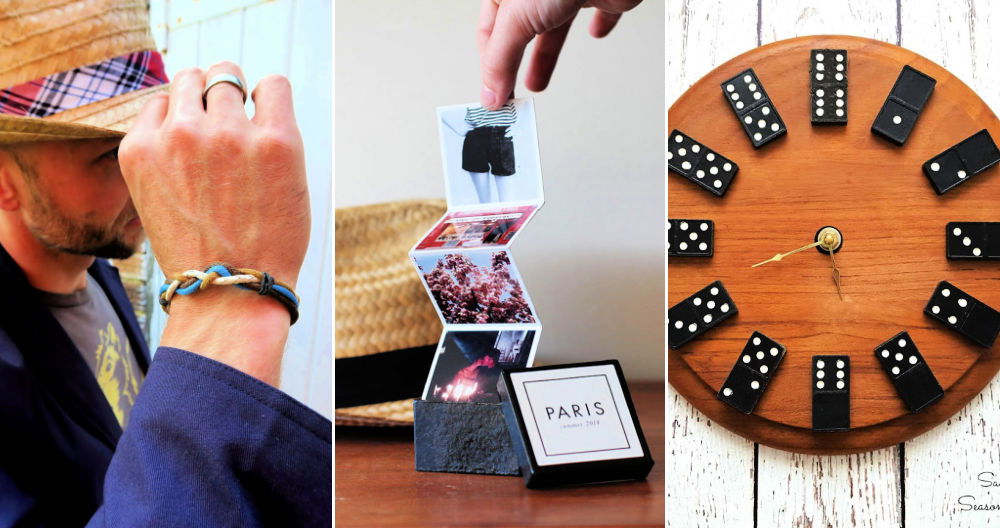 Creative DIY birthday gifts for boyfriend:
Carry out a brainstorming session about your boyfriend's likes and interests and settle on something valuable, not in the sense of money but in the sense of being a personalized piece to be loved and cherished. Take ideas from this article in finding the creative and cute DIY gifts for boyfriend, including a travel album tiny enough to fit in a box. If you love tea, make tiny tea bags in the shape of hearts best for Valentine's Day morning cup of tea. Make bath bombs to use as gifts for special day baths to relax after a long day. Enjoy many more DIY gift ideas for your boyfriend that can be of great help.
1. Tiny Travel Album in a Box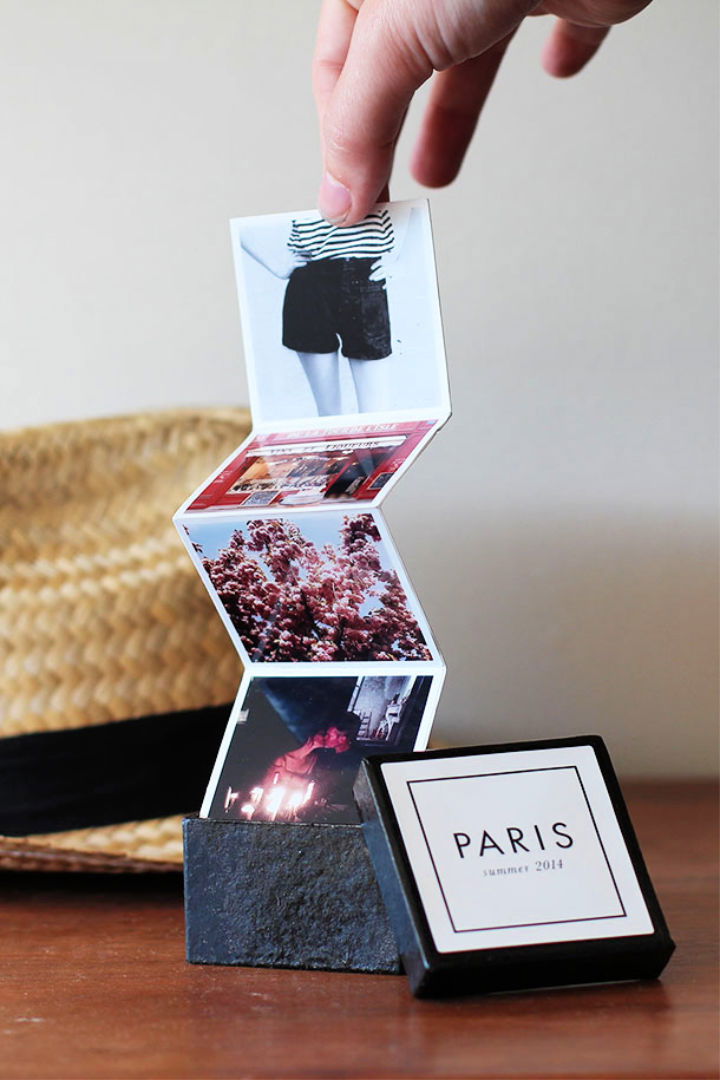 It is great to pour over an artsy album that commemorates all the trips you took together with your boyfriend. You can display it in the living room or take it with you on your next trip. You need a metal ruler, Exacto blade, pencil, photo printer, labels, poster boards, and paper mache craft box. camillestyles
2. Heart Shaped Tea Bags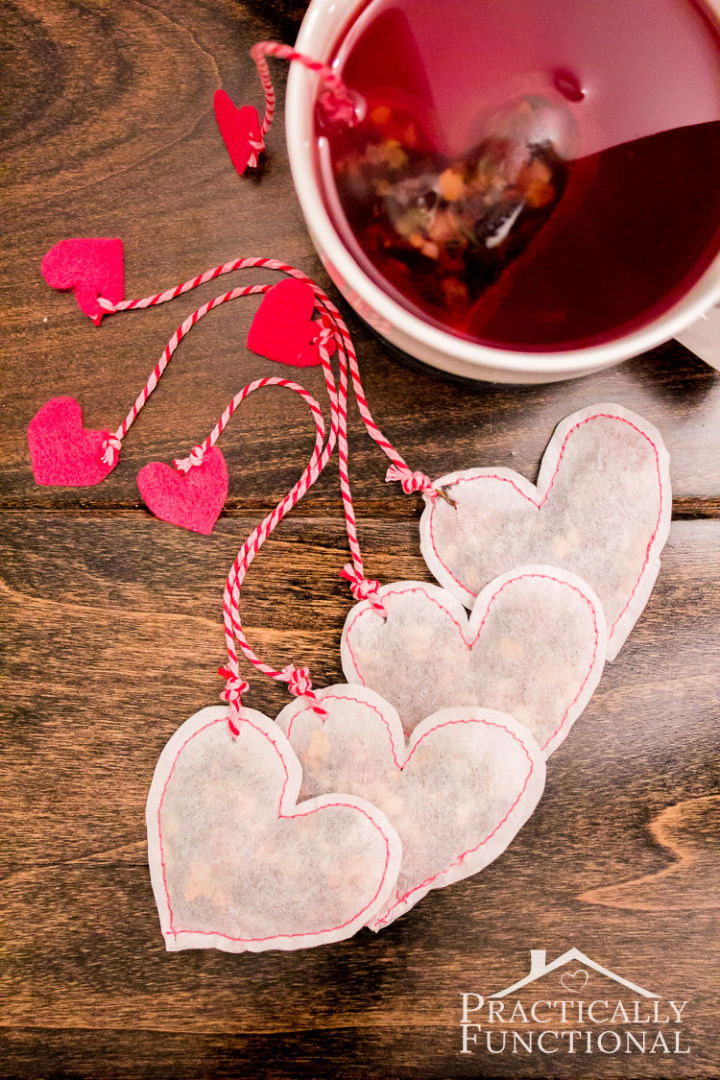 For any approaching special day, enjoy the early morning cup of tea by making it a little more festive. Make cute little heart-shaped tea bags and fill them with your favorite tea to make it perfect for valentine's day. You need fillable tea bags, thread, sewing machine, loose tea, twine, felt, scissors, pencil, teaspoon. practicallyfun
3. Grow-A-Boyfriend Bath Bombs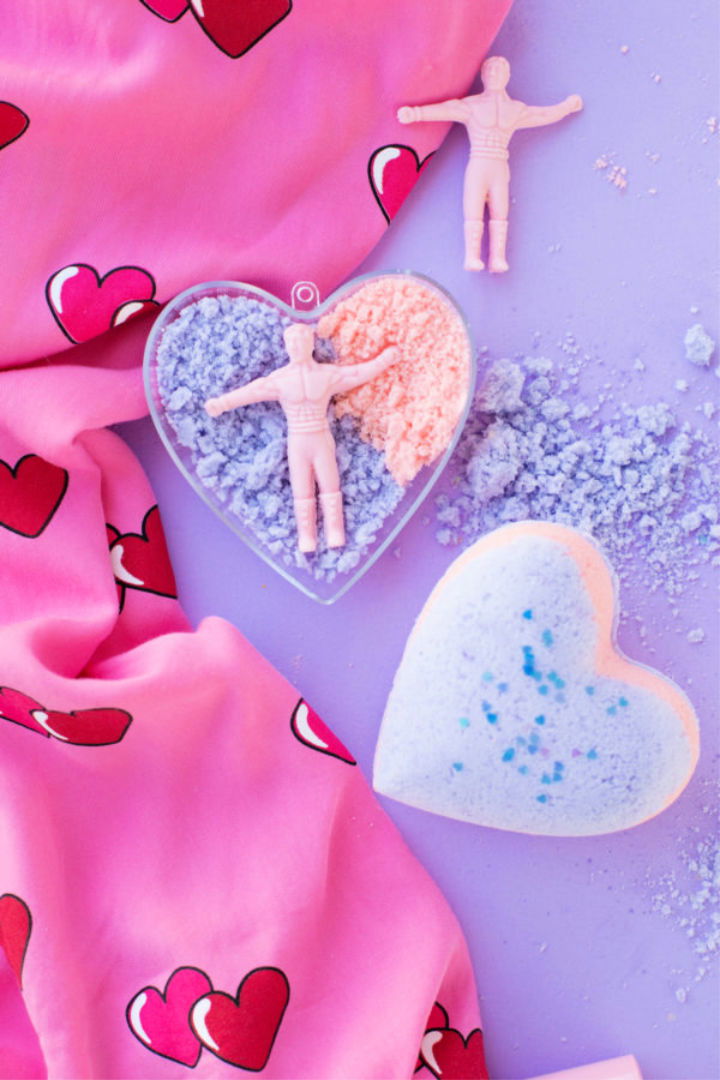 Making cute bath bombs that can be used as gifts for Valentine's Day. When your friend is taking a bath, a boyfriend will surprisingly grow out of the bomb. Supplies needed are heart molds, grow-a-boyfriend, baking soda, Epsom salt, citric acid, fragrance oils, and soap coloring. The size of the bombs depends upon the molds. studiodiy
4. Leather Bracelet for Boyfriend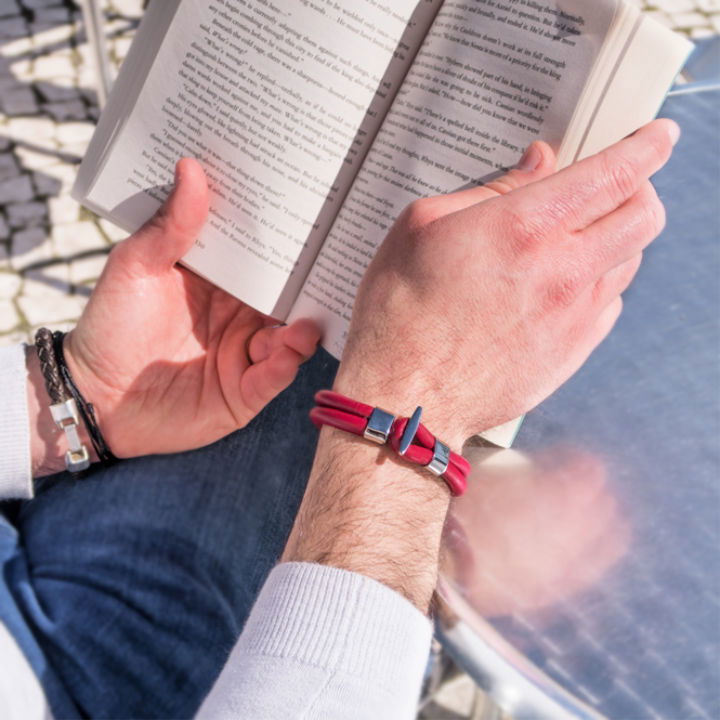 Super stylish accessories for men have always been the rage, so without looking for a perfect opportunity to make beautiful leather bracelets. Use them as a DIY present for boyfriend, and they don't even cost much. Personalize them to your friend's favorite color and style that matches his personality. You need hook closure, cord, and epoxy glue. curlymade
5. DIY Moustache Keychain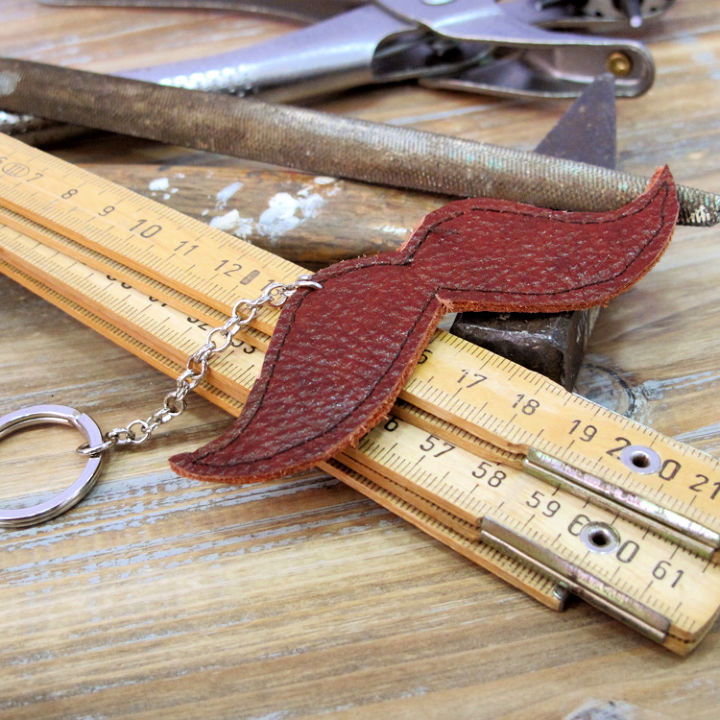 Men are all about loving their cars, so while thinking of what to buy for your boyfriend, a keychain would be a great idea. Make it using leather into a mustache design to give it a manly look. You need genuine leather, needle, scissors, pliers, keyrings, thread, sewing machines, and mustache patterns. katrinshine
6. DIY Duty Tool Roll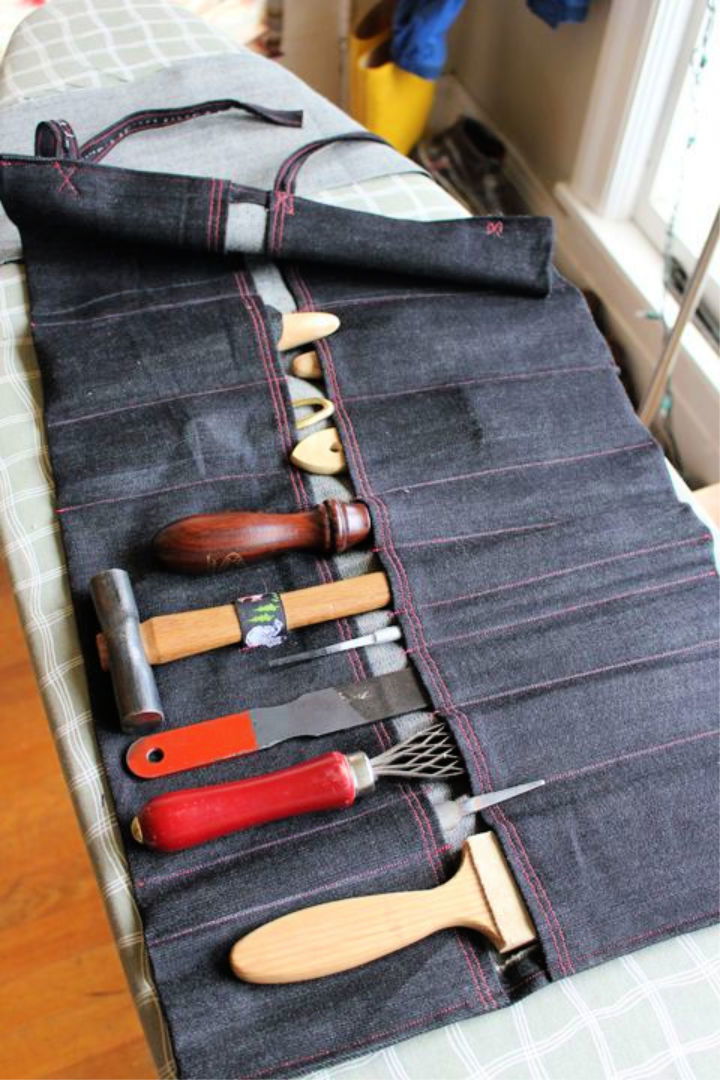 Selecting and arranging items out of a toolbox can be quite a task. It wastes a lot of time, and then lugging everything around really gets annoying. Use heavy-duty fabric to make a simple tool roll that protects the edges and your hands too. It is really light and easy to carry around. manmadediy
7. Secret Pocket Pillow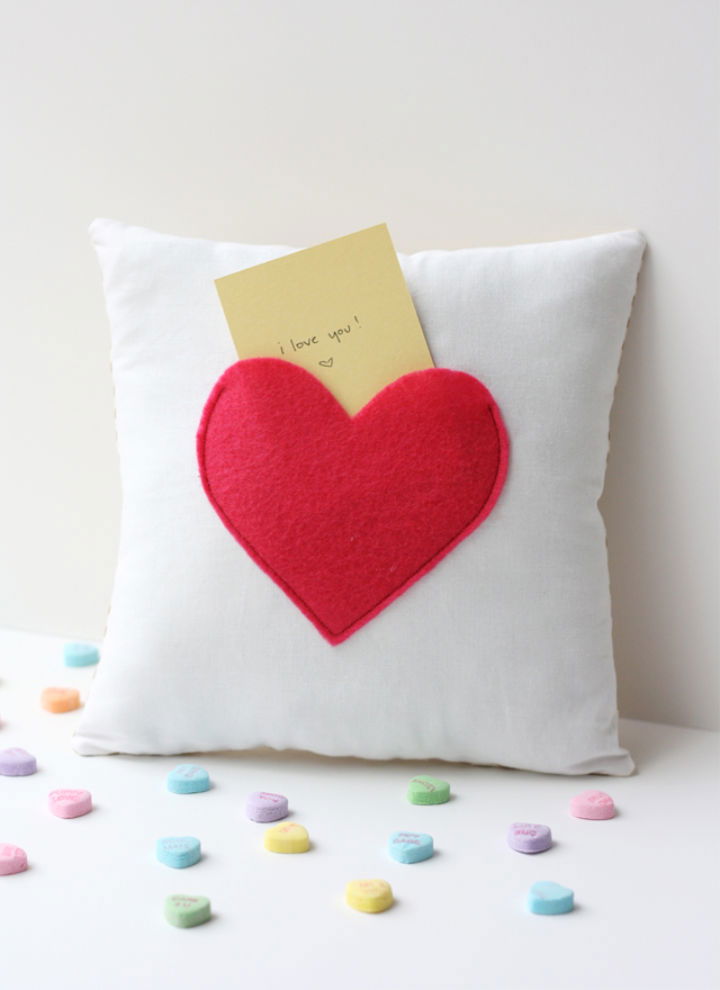 Send tiny messages of love to your loved one this valentine's day by tucking them into a cushion. Add a secret pocket to that pillow to display the message giving a very romantic look. This pillow with a secret pillow comes together very easily. You might already have all the materials available at home. seekatesew
8. Laptop Sleeve Gift for Boyfriend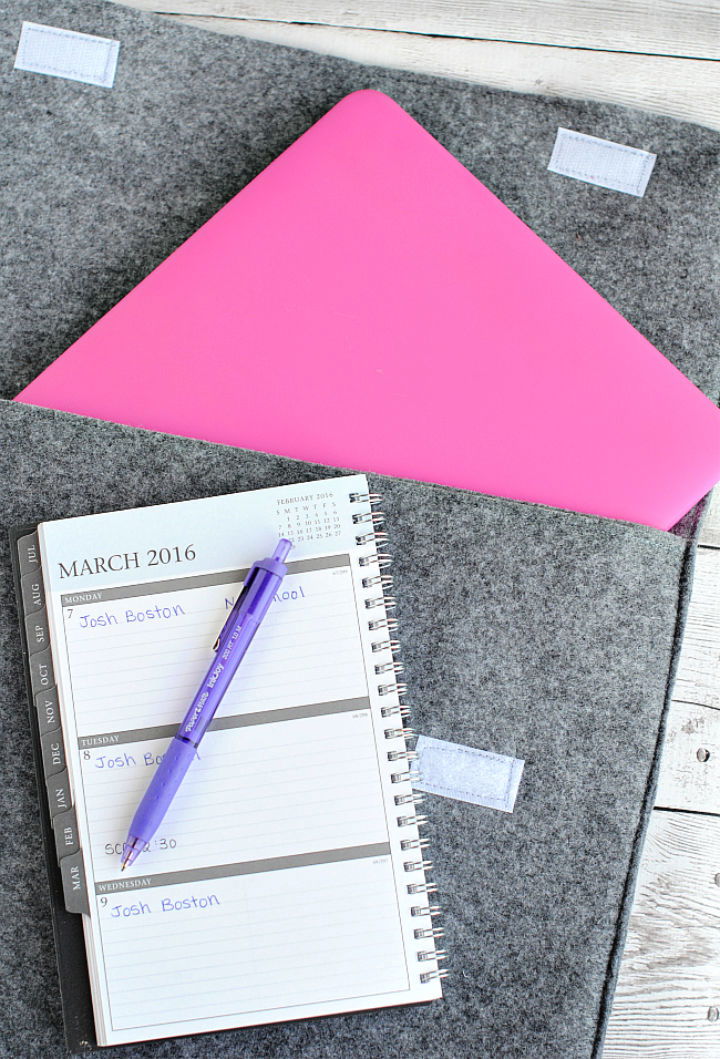 For your geek boyfriend, a great gift would be a laptop sleeve. Of course, he must like to carry his laptop around anywhere he goes, so a laptop sleeve is a perfect gift. It will keep the laptop safe, and you can customize it to your boyfriend's favorite color. It is super easy to make. crazylittleprojects
9. Personalized Photo Clock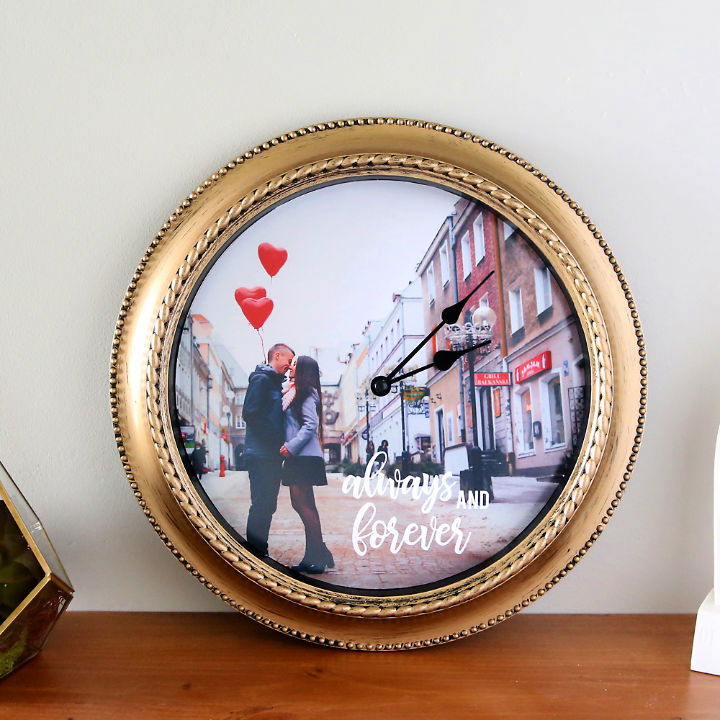 The best gift in our collection of 25 easy DIY gifts for boyfriend. Showcase your favorite photo in the form of a personalized photo clock that can be an excellent gift for your boyfriend for your boyfriend's birthday, anniversary, or any special event. You can even add some text to your photo and transform a regular clock into something unique and gorgeous. The family photo would also look great. itsalwaysautumn
10. Painted Wood Slice Coasters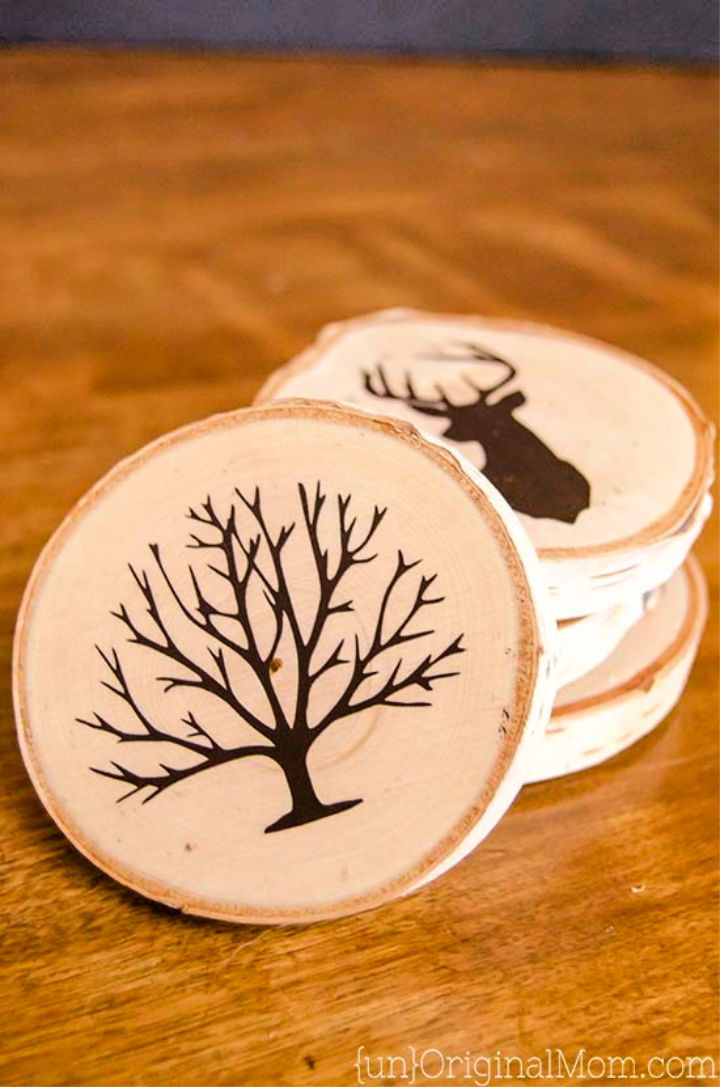 When your acquaintances are into camping or hunting, wood slice coasters can be a great gift for them. They are very nice rustic and earthy elements that are fun to make too. Supplies needed are wood slices, portrait or cameo, acrylic paint and brush, varnish, and thin cork. Birchwood slices are perfect. unoriginalmom
11. Botanical Painted Mugs – Boyfriend Gift Idea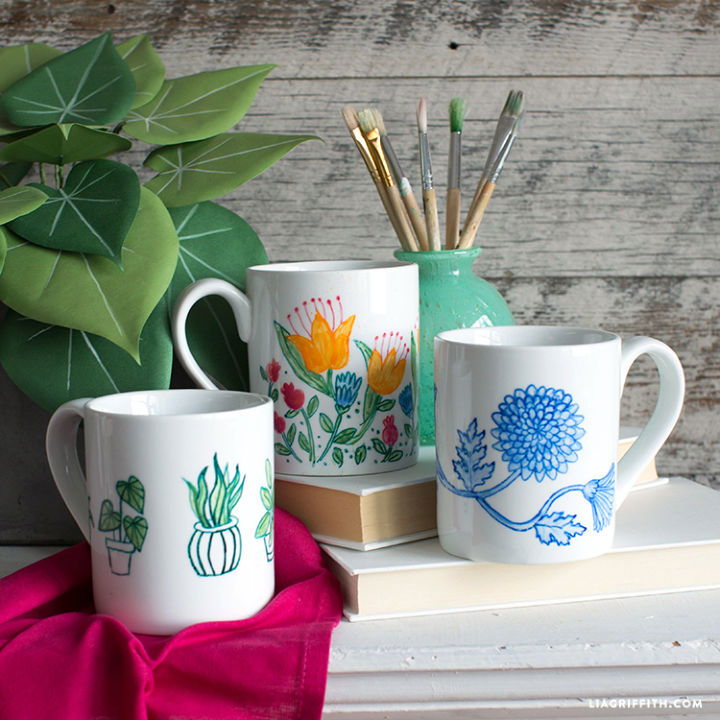 A perfect holiday gift for your boyfriend can be a botanical, painted mug you have made yourself. You can add neat little leaves and small branches to make up a nice design that will be loved by your boyfriend. It will surely be a very inexpensive gift yet crafted by love. liagriffith
12. Leather Camera Strap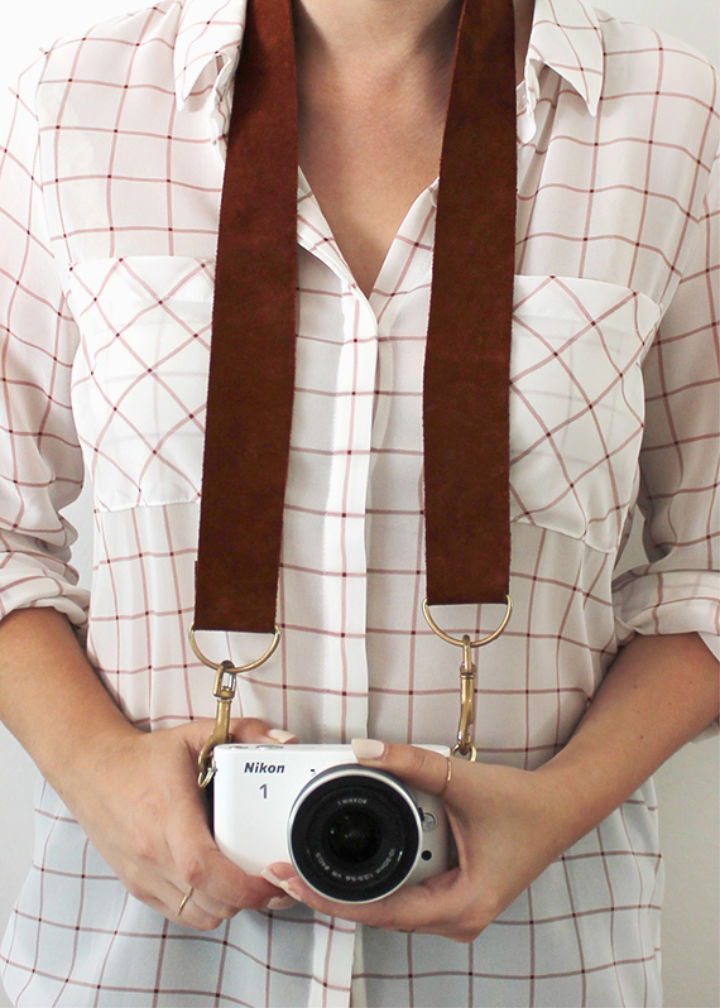 If you don't want to look like a dork wearing the original camera strap, make yourself easy. You could also gift it your photography loving boyfriend using leather to give it a very personalized look. Supplies need a leather strap, binder clips, liquid stitch, scissors, key and D-rings, and swivel hooks. almostmakes
13. Stamped + Painted Leather Keychain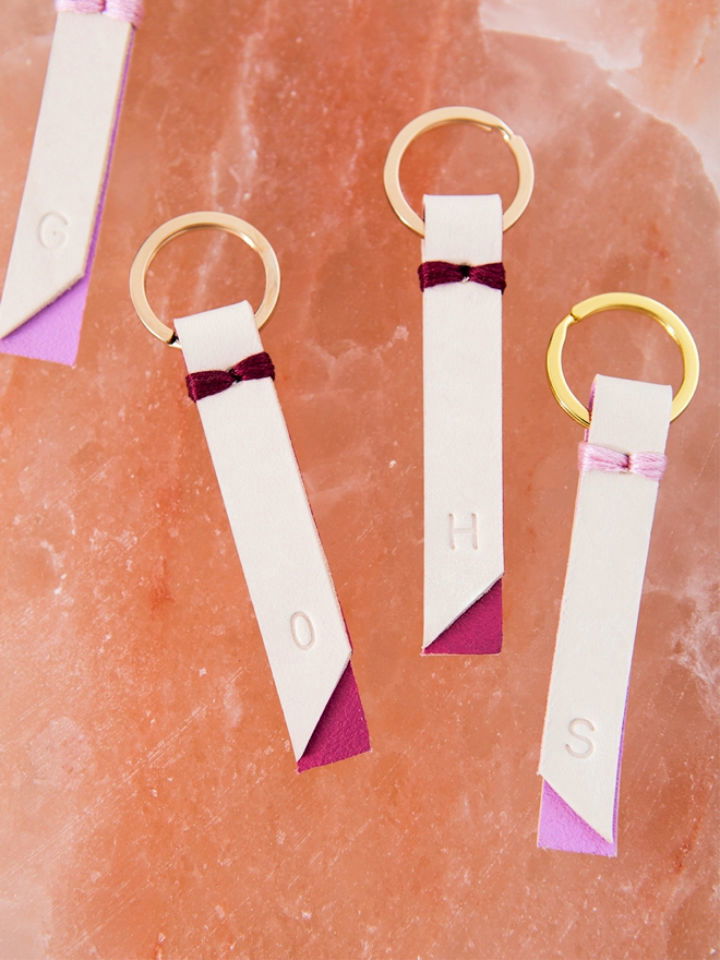 Giving handmade gifts is such a heartfelt project. You simply love crafting it, and the look on someone's face when they adore the gift is priceless. Make gorgeous leather key chains and personalize them according to your choice. It will be a labor of love, but your boyfriend will not stop raving about it. somethingtur
14. DIY Leather Key-Fob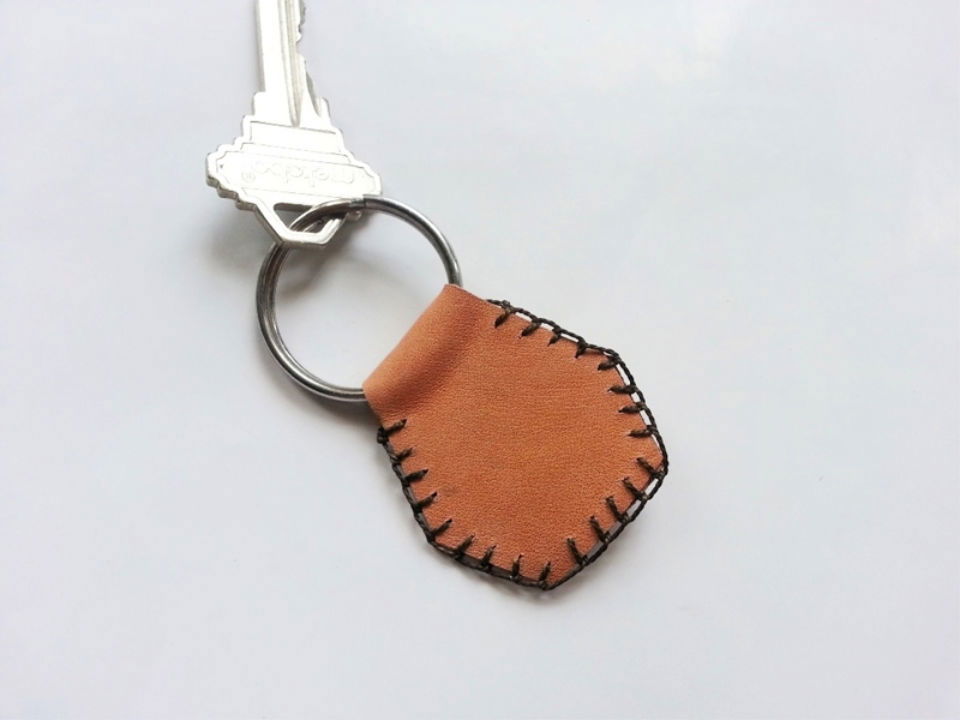 It is so hard to remember where you put the keys the last time, and rushing around at the last time is super annoying. Make a key fob to hang your keys or put them in a safe place where they are easier to find. It's a very quick and easy craft that's also a gift idea. thecraftaholic
15. Valentine's Day Gift in a Jar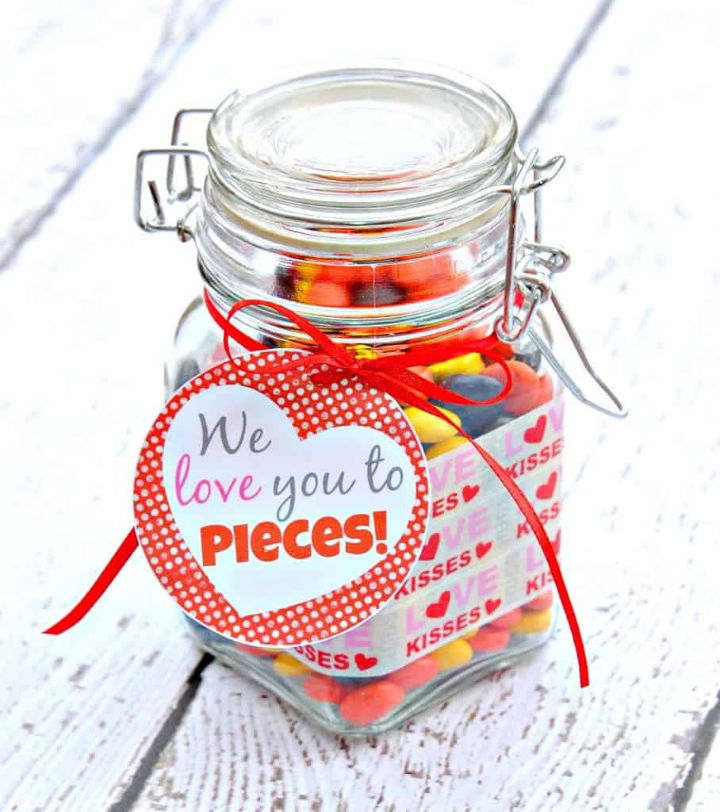 To show someone how much you love them requires a little bit of thought put into their gift. Make a beautiful valentine's day gift and display it in a jar to give it a unique look. You need his favorite candy, mason jar, gift tag, washi tape, ribbon, etc. It's a quick and easy gift. happygolucky
16. Crepe Paper Heart Piñata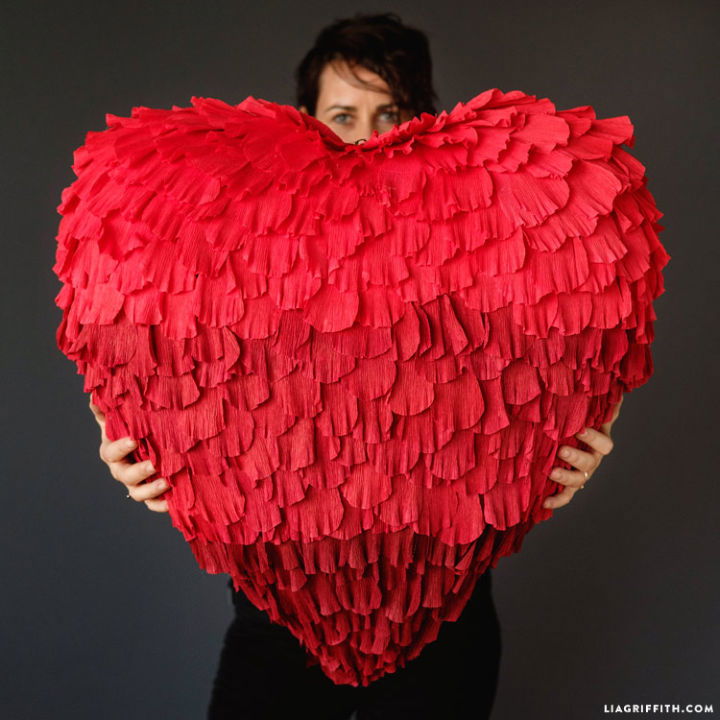 To show someone how much you love them requires a little bit of thought put into their gift. Make a beautiful valentine's day gift and display it in a jar to give it a unique look. You need his favorite candy, mason jar, gift tag, washi tape, ribbon, etc. It's a quick and easy gift. liagriffith
17. Love Message in a Bottle Jewelry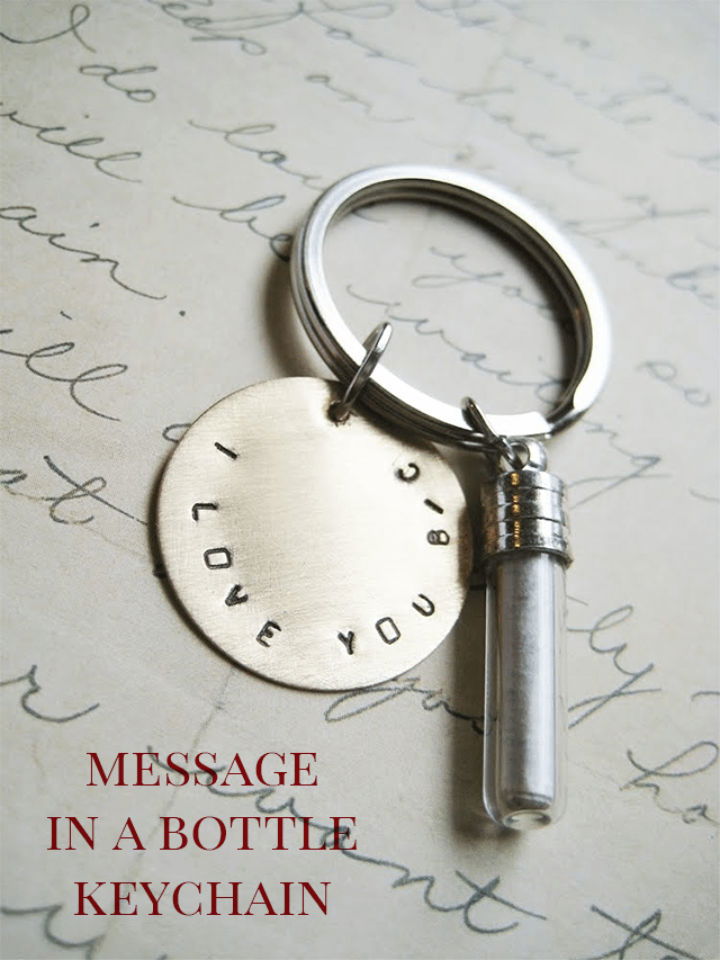 Go to the old school while making a gift for your boyfriend for any upcoming special day. Write a personalized message and roll it up to put it in a small bottle. Add a small seal with something written in bold and attach it to a key ring. This is a gift that will hold sentimental value. shrimpsalad
18. DIY Boy Friend Bracelet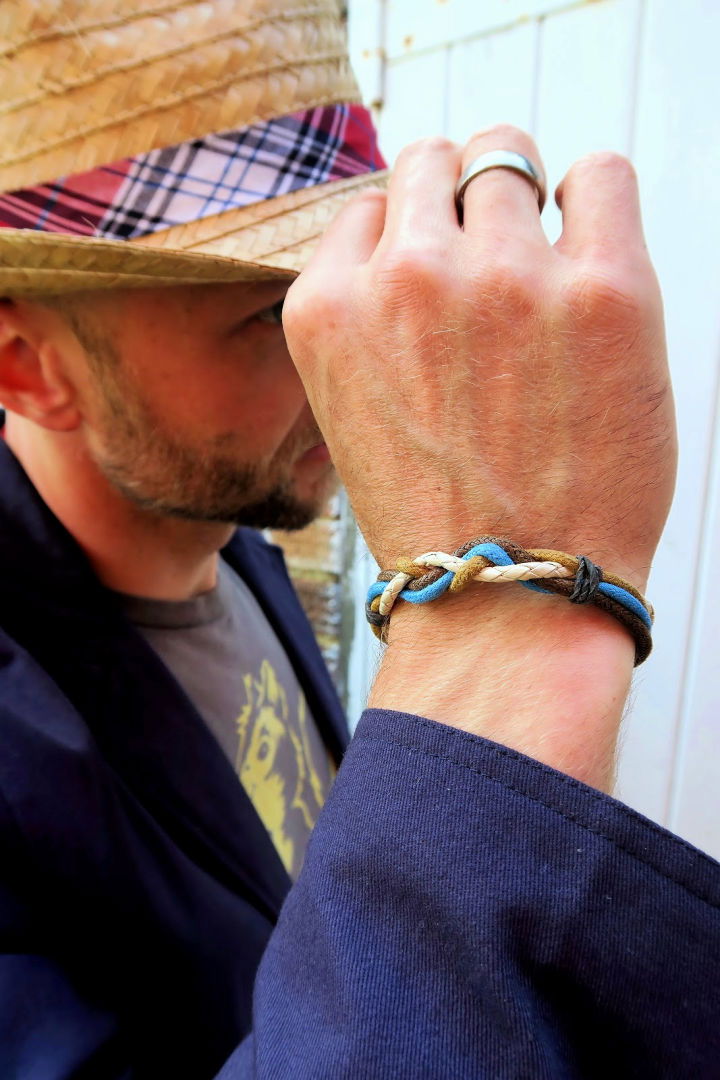 Make a handmade bracelet for your boyfriend to add a little touch of style to normal regular dressing. Your boyfriend will simply love it, and you could even make a matching one for yourself in the same color. Make 2 or 3 for him so that he can match them up with various outfits. mamaisdream
19. Candy Heart Valentine Bouquet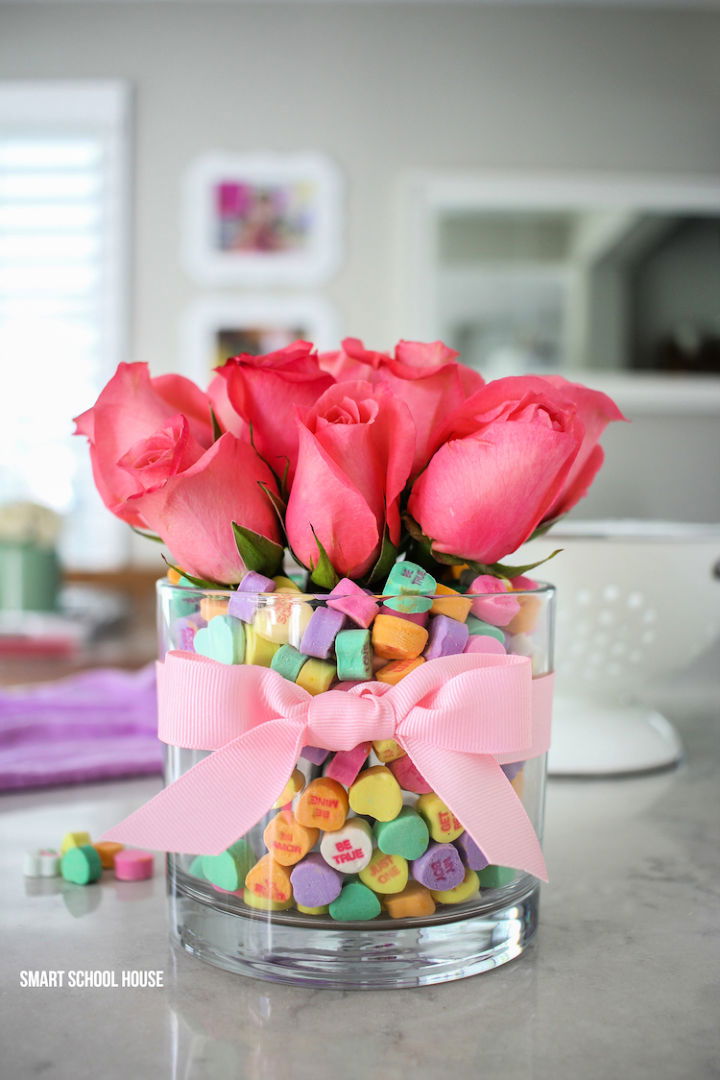 Use a little and easy trick to make a rose bouquet that can be surrounded by conversation hearts. Supplies needed are 2 glass vases, flowers, candy, bows, and double-sided tape. Be a little sneaky while adding the smaller vase, and make sure that the flowers are placed a little above the candy. Use fresh roses. smartschool
20. Glittery Votive Candle Holders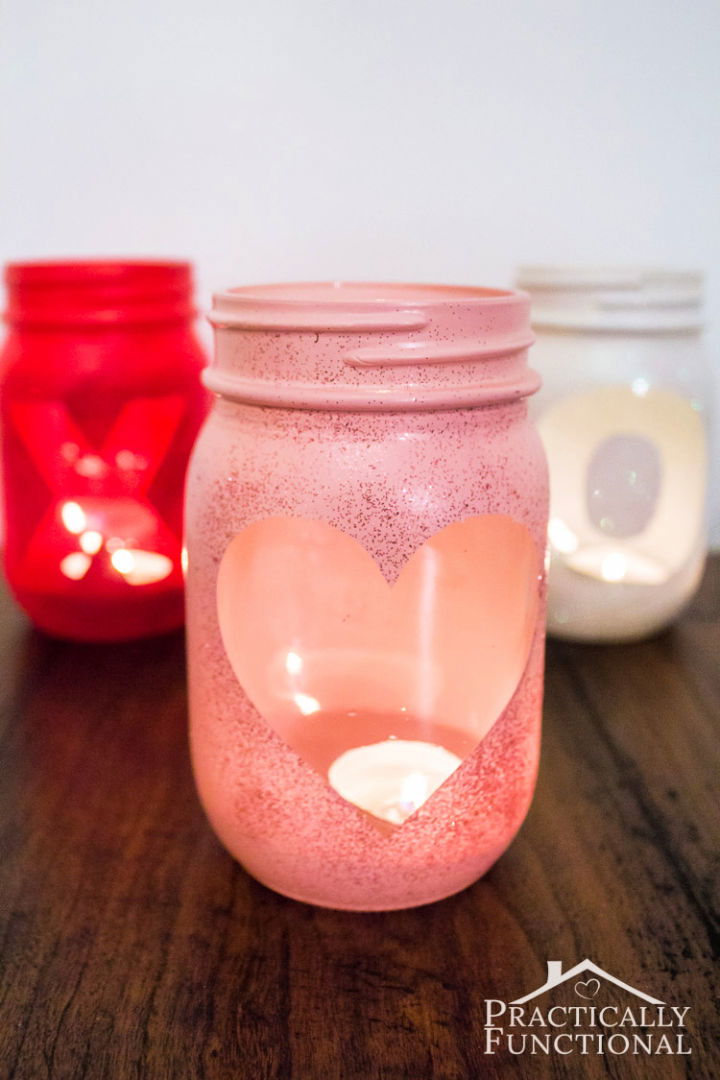 A gadget to hold a candle in the right position is a candle holder. Make your own glittery votive candle holders that can be a perfect romantic gift for your boyfriend too. They are actually more of a thing for yourself as candles add a very relaxing and soothing vibe. practicallyfun
21. Suspenders Gift for Boyfriend
Guys look so hot wearing suspenders that you might as well make them a pair. They would be a great gift idea and are super simple to make. You need elastic, suspender clips, scissors, a sewing machine, and thread only for this project. Make accurate front and back measurements to cut the elastic into strips. abeautifulmess
22. Cutting Board Tablet Holder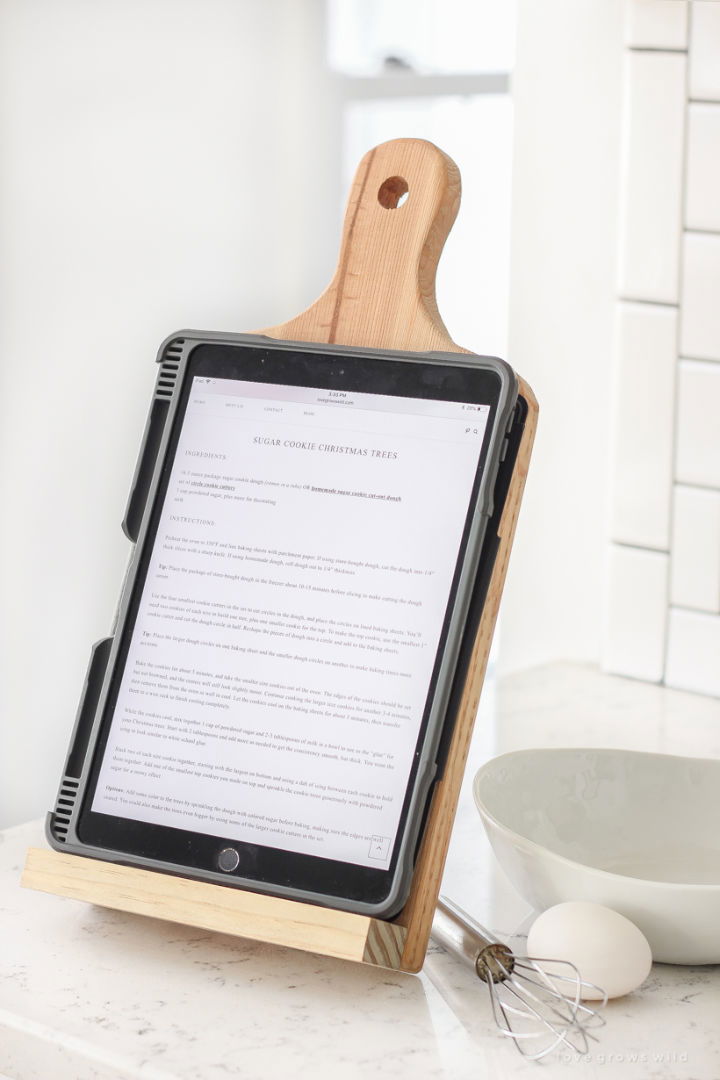 A convenient place to set your tablet or cookbook while looking up recipes is challenging to find in the kitchen. Make a cutting board tablet holder easily to solve this problem. You can even gift it to your boyfriend, who is hooked to his tablet. It's lesser expensive yet a thoughtful idea. lovegrowswild
23. Wood Burned Bottle Stoppers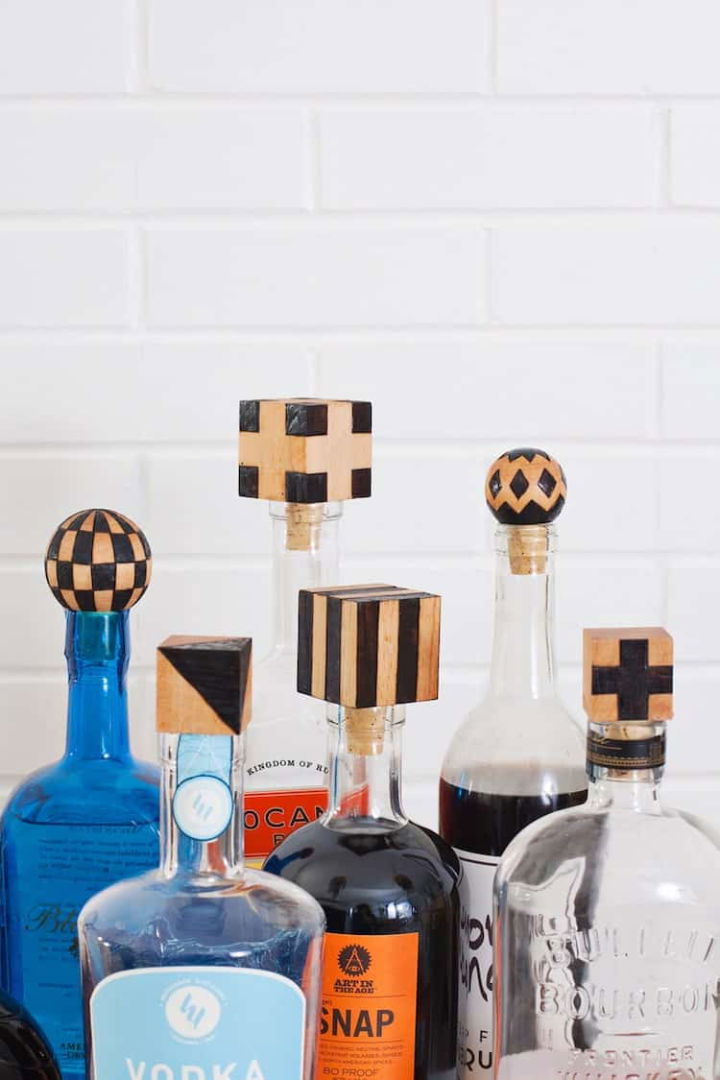 An artfully styled bar cart looks more beautiful with a collection of nice decanters adorned on it. If you are not fancy enough for that, make beautiful bottle stoppers that will dress up your hodgepodge bar. Make a variety to achieve a cohesive style to have a chance to be super crafty. abeautifulmess
24. Leather Keychain for Boyfriend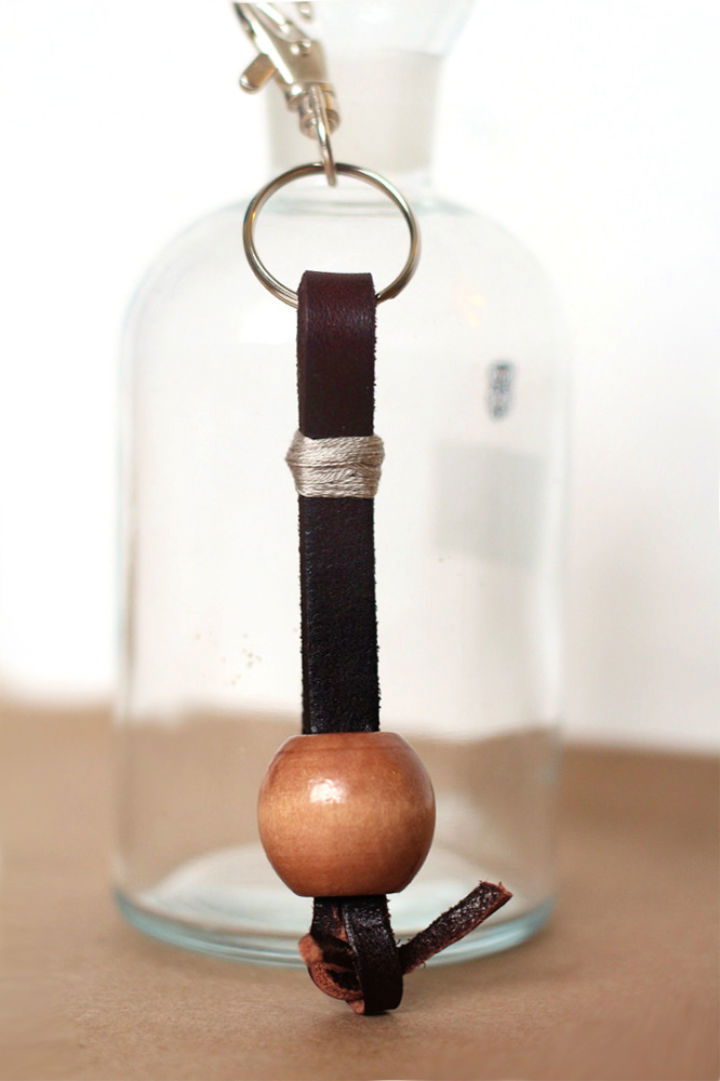 A very simple gift for your boyfriend on an upcoming special day would be a leather key chain. When you make it by yourself, it will carry off that 'crafted with love' look adored by your boyfriend. Supplies needed are a leather strap, keyring, a small bead, scissors, etc. consumercrafts
25. Upcycled Vintage Domino Clock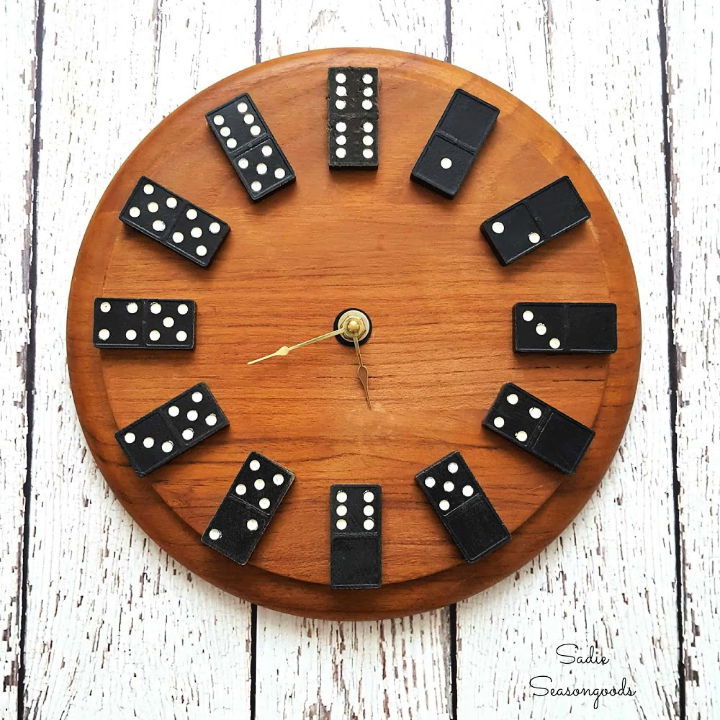 If your partner is a crazy game guy with a love for computer games, card games, or even board games, a domino clock would be a great gift for him. It is really simple to make, and you can highlight his love for games to have a little laugh. Use a cutting board and glue dominos around the center. sadieseason
Conclusion:
Choosing your boyfriend's perfect gift is not such a grueling task anymore, and you can DIY gifts for your boyfriend that matches his personality and style. For example, a DIY photo album looks great on a coffee table or the wall and is a fun way to commemorate a special trip. All the DIY gifts for boyfriend are easy to make, and you can customize them in any shape for any holiday or any other special event! If you choose bath bombs as gifts, they will be as hilarious as ever. The tool roll is super easy to make once and folds up tightly!