Weddings are the most important event in anyone's life! And while you can't control most of the things about your wedding day, the wedding decor is this one thing that you can have some meaningful control over. To make your big day more special and important, we have rounded up these charming and easy to make 25 DIY wedding table numbers and holders. They can totally elevate your wedding reception and wedding decor and bring so much more character to the whole event!
These DIY wedding table numbers and holders are all so much fun to make and can be a fun activity to share with your best man or your bride's maids! It could even turn out to be a fun decor splash or decor make a night with your favorite people. Plus, the exceptionally appealing thing about DIYing, these are the fact that it gives you the edge to save some holes in your pocket! Adding customized wedding signs and table number holders can be a beautiful and sensational addition to your big day.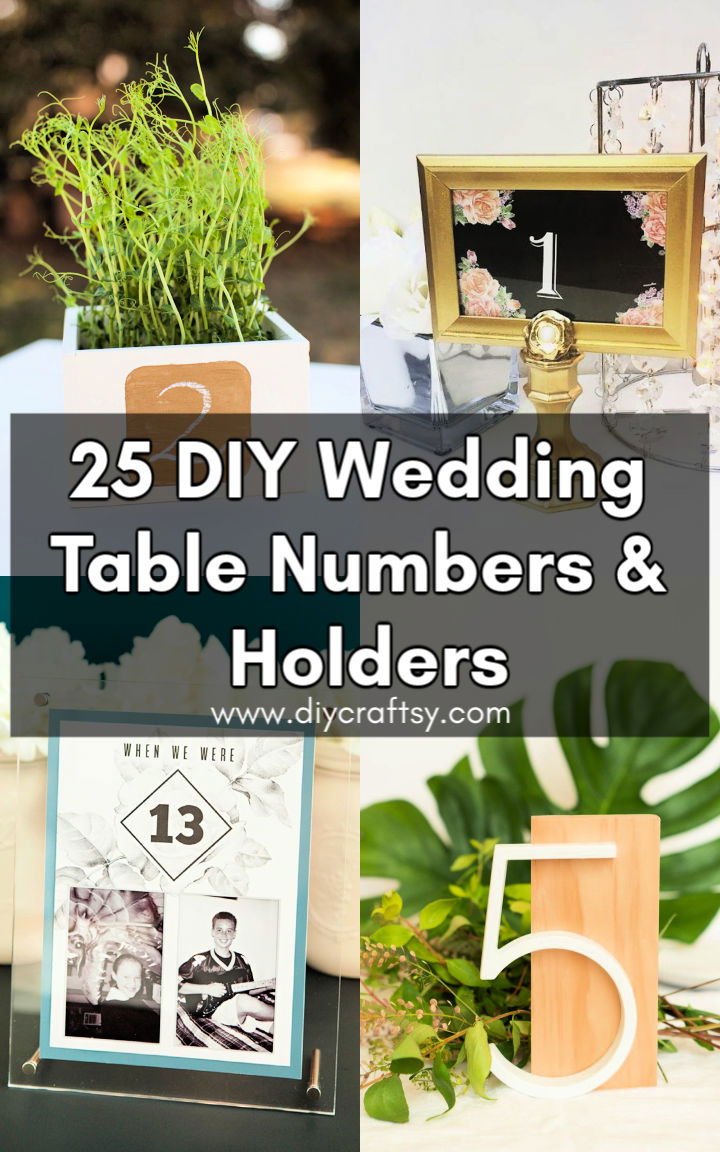 Another memory for your guests to remember you by! And another great story to tell over the years. We have got some really glittery, glamorous, minimalistic, vintage, and rustic decor ideas for you to explore through, choose, and cherish on your or your favorite person's big day! Let's started now and DIY your own wedding table numbers and table number holders at home!
1. Modern DIY Wedding Table Numbers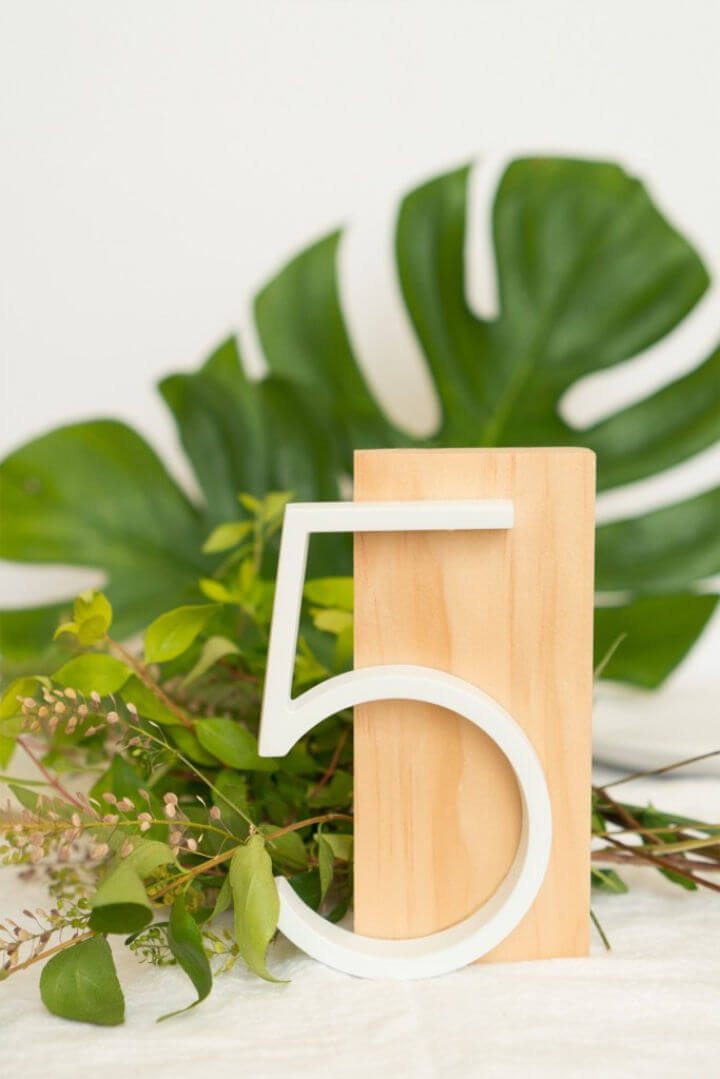 Here's a cool and charming idea for setting up numbers at your wedding reception with a tasteful appeal! You will need base wood, house numbers, spackle, sandpaper, acrylic spray, primer, and wood to metal epoxy. ctrlcurate
2. DIY Acrylic Table Numbers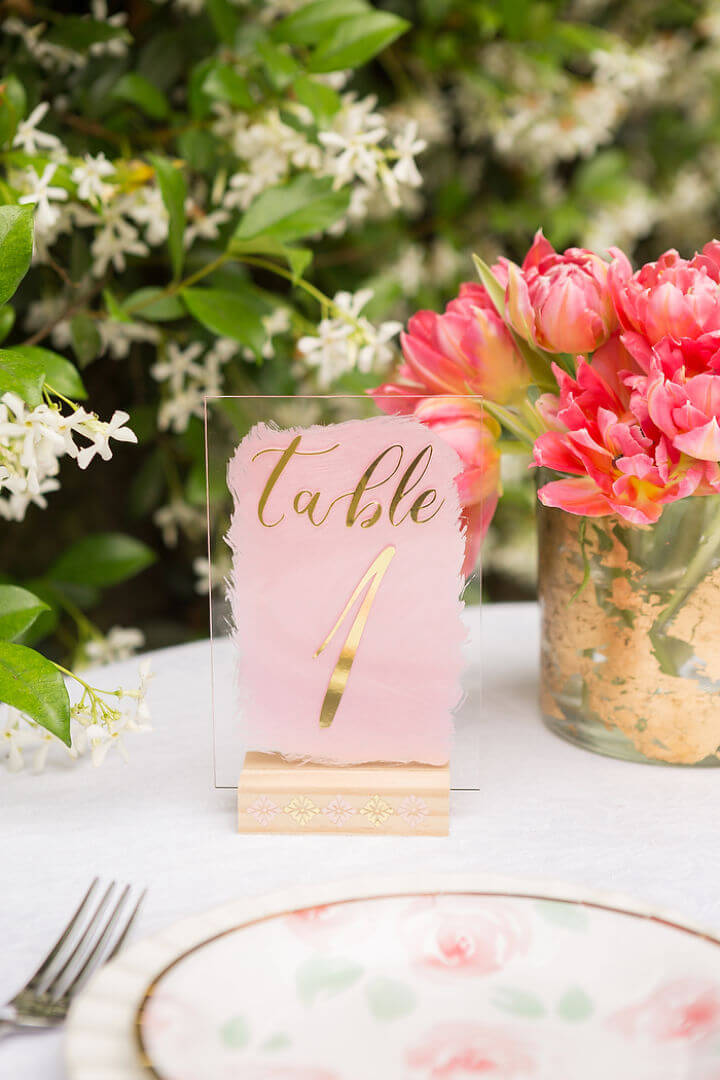 Make this classy DIY table number and holder Cricut explore air 2, blank acrylic table number, Cricut Martha Stewart Essential toolset, Cricut 12×12 cutting mat, and Martha Stewart plates. Start by painting your acrylic and then moving further with making this DIY table number and holder. acoastalbride
3. DIY Terrarium Table Number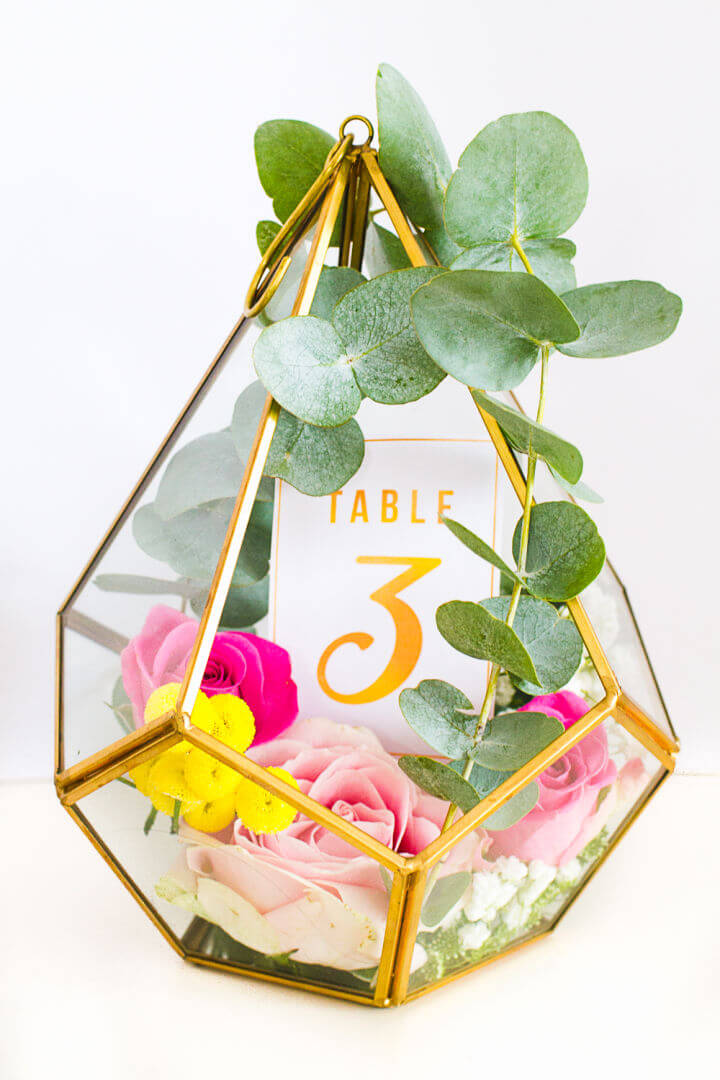 Check out this lovely ombre effect table number, stuffed in a pretty breezy terrarium filled with flowers and leaves! Gather around some small pebbles, foliage, terrariums, flowers of your choice, printable table number, which you can get/download from the tutorial! bespoke
4. Wood + Acrylic Table Number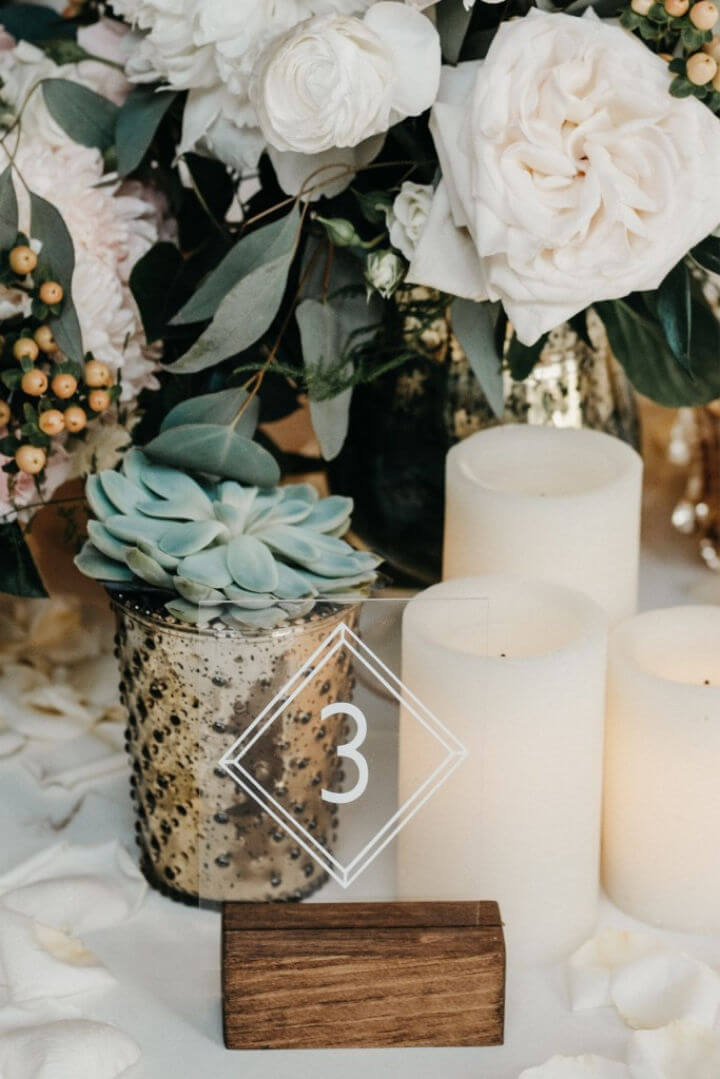 How about adding a little magic of acrylic painted numbers with wood holders? This is quite simple to make but will bring surely a darn, classy appeal to your wedding reception. Make these simple personalized additions to your wedding decor and brighten things up a notch. lavenderjulep
5. Starry Light Wedding Table Number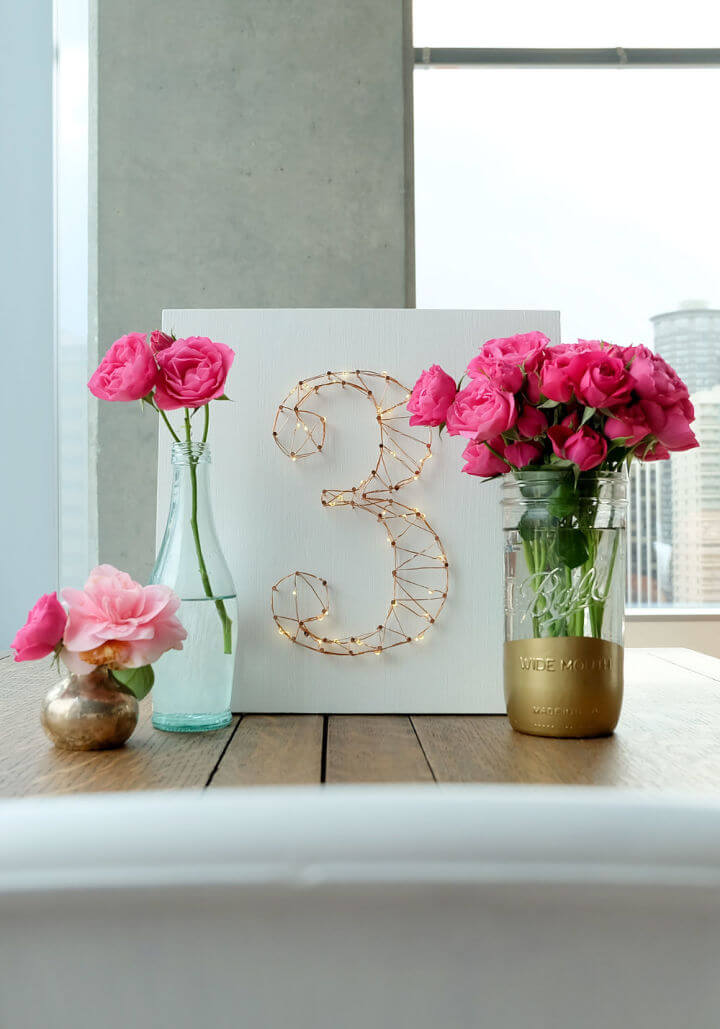 Get your hands on some copper wire starry lights, copper-plated weather stripping nails, woodcut into a square (the tutorial features a 12" X 36" piece), white paint, sawtooth picture hangers, mounting strips, hammer, a power drill and drill bit. me and mr jones
6. Make Table Number for Wedding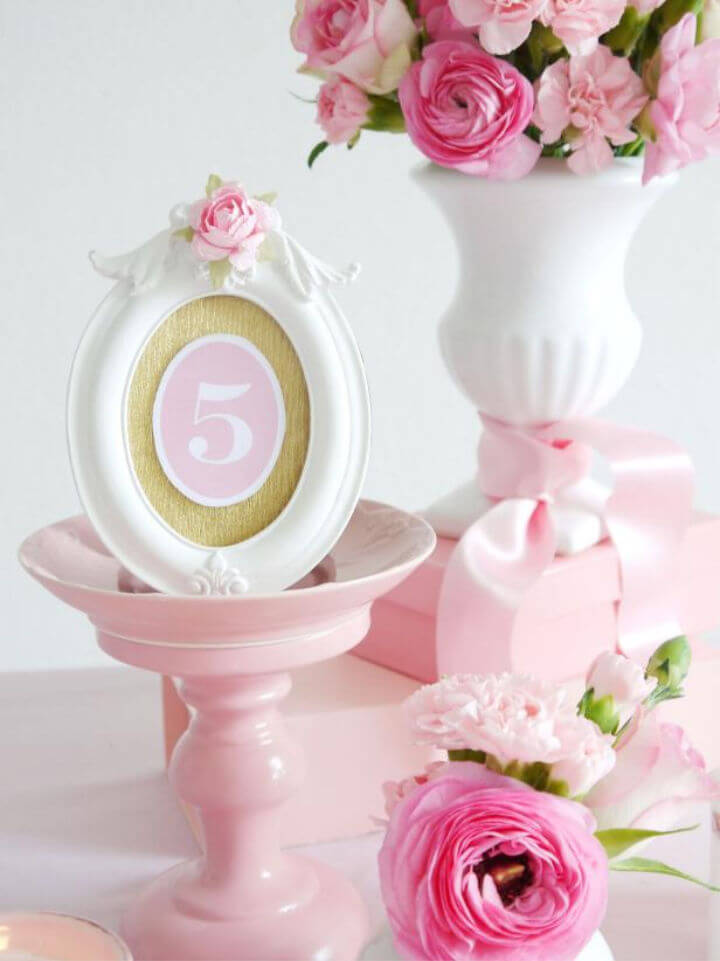 If you can add some personalized addition to your wedding day, we believe there can be nothing more special than that! For instance, check out this vintage-themed table numbers for weddings. You can get many old frames like these from thrift stores. hgtv
7. Build Wood Table Numbers for a Wedding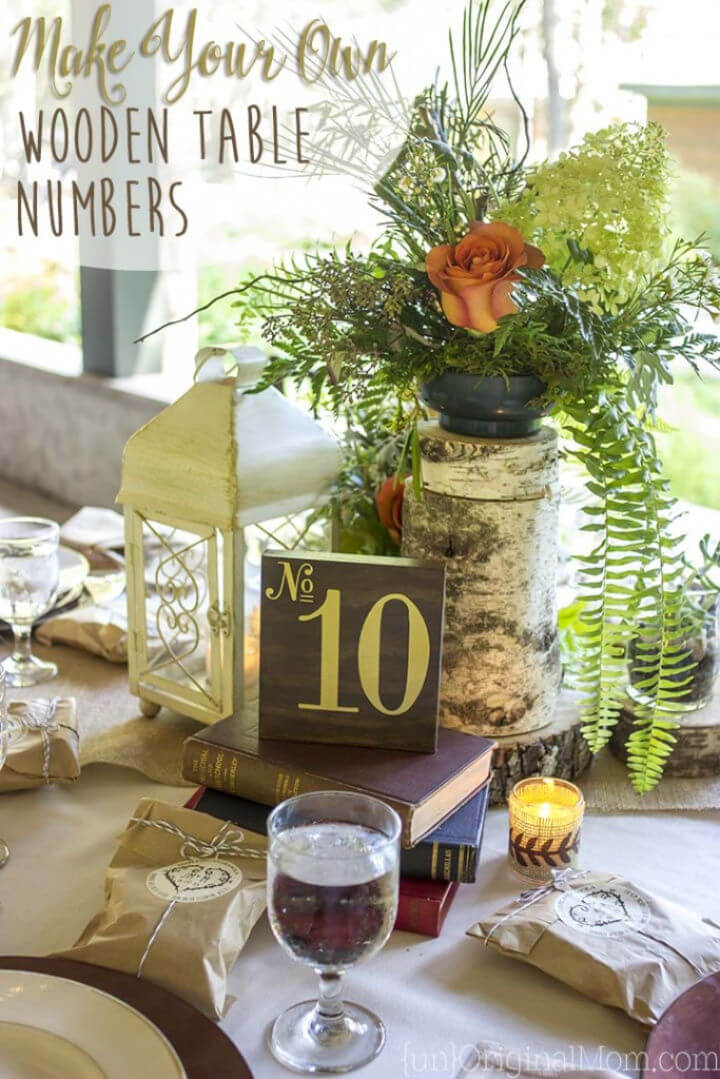 How about building your own DIY wood numbers for your reception table at the wedding? Once you have crafted the signs or cut out the wooden stands or pieces, all it is going to take is painting the numbers on the wood surface. unoriginalmom
8. Burlap Table Numbers with Cardboard Holder
Simple yet so appealing! Have a look at these breathtakingly stunning DIY burlap table numbers and number holders. The base of these numbers is simple pieces of cardboard. By using a pencil, lightly draw your stencil number on the burlap and then start painting it. weddingwindow! You may also like these burlap crafts for your home decor.
9. Make Table Numbers + Holders
Bring a textured character or appeal to your wedding decor with these binder clip table numbers! You will need letter-sized card stock, hit the tutorial for getting the printable template.  Use scissors, 1.25" binder clips, double-sided tape, corner rounder, and paper trimmer. thebudgetsavvy
10. Easy DIY Hanging Table Number Stands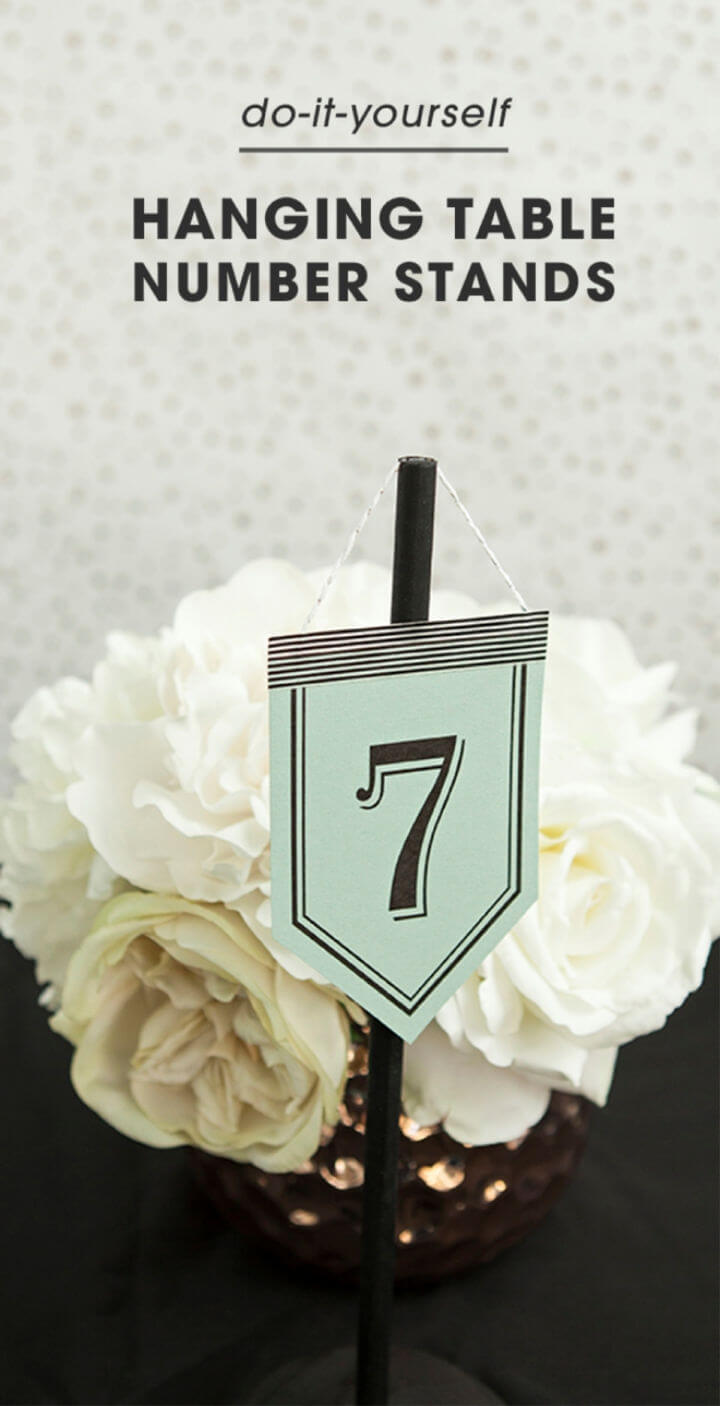 Go easy, but go stylish! Your wedding should be the kind of day that even little details like the table numbers should leave an impact on people. Create these unique DIY table numbers using 3/8" x 12" wooden dowels, 4" round wooden plaques, craft paint with brushes, cute washi tape, and a few more supplies. Must try this creative idea with your Table Number Cards holder for your wedding.  somethingturquo
11. Stunning DIY Wedding Table Numbers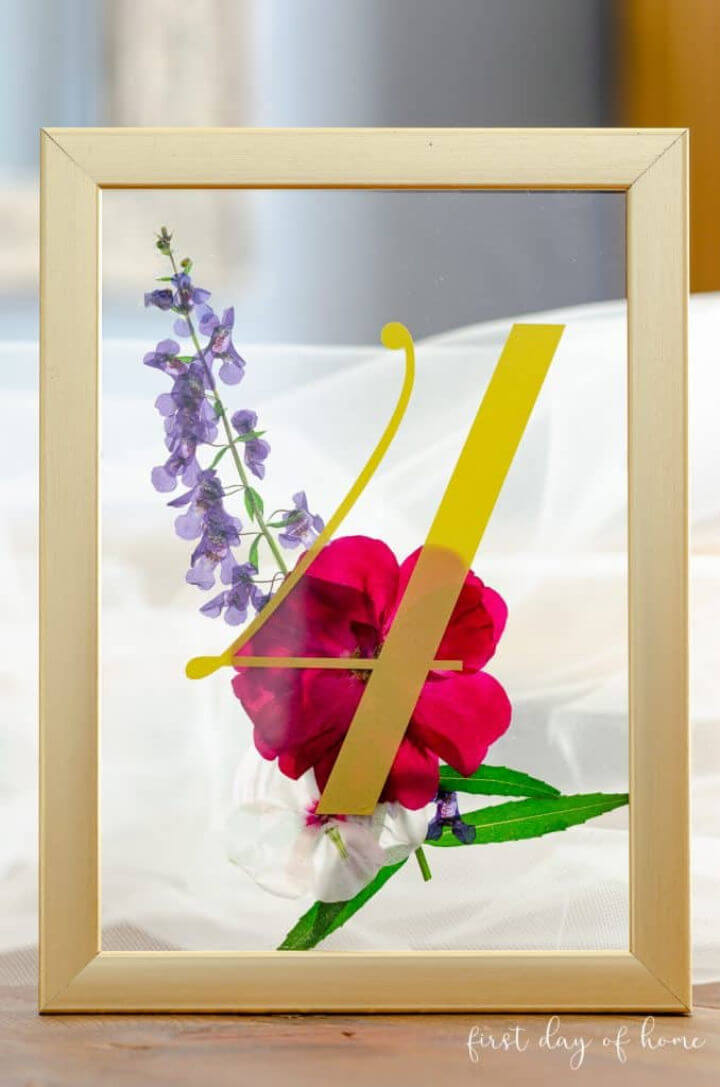 Get your hands on Microfleur microwave flower press (in regular or maximum size), removable matte vinyl, transfer tape, gold frame, and craft glue. For the best results, it is recommended to use flowers with thin petals. firstdayofhome
12. Wedding Table Number Holder
Are you looking for some budget-friendly Gold Table Numbers to bring character to your weddings? How about start off by customizing little things like table numbers! You will need a candlestick, tiny mirrors or cardboard circles, spray paint, gold button, photo frame, and a hot glue gun. instructables
13. DIY Wedding Table Numbers and Holders
By using a wood square with few other supplies, you can make this classy DIY table numbers and holders for weddings. Also, you will need a woodblock, craft paint, painter's tape, paintbrush, craft glue, and adhesive numbers. thesprucecrafts
14. DIY "When We Were" Age Photo Table Numbers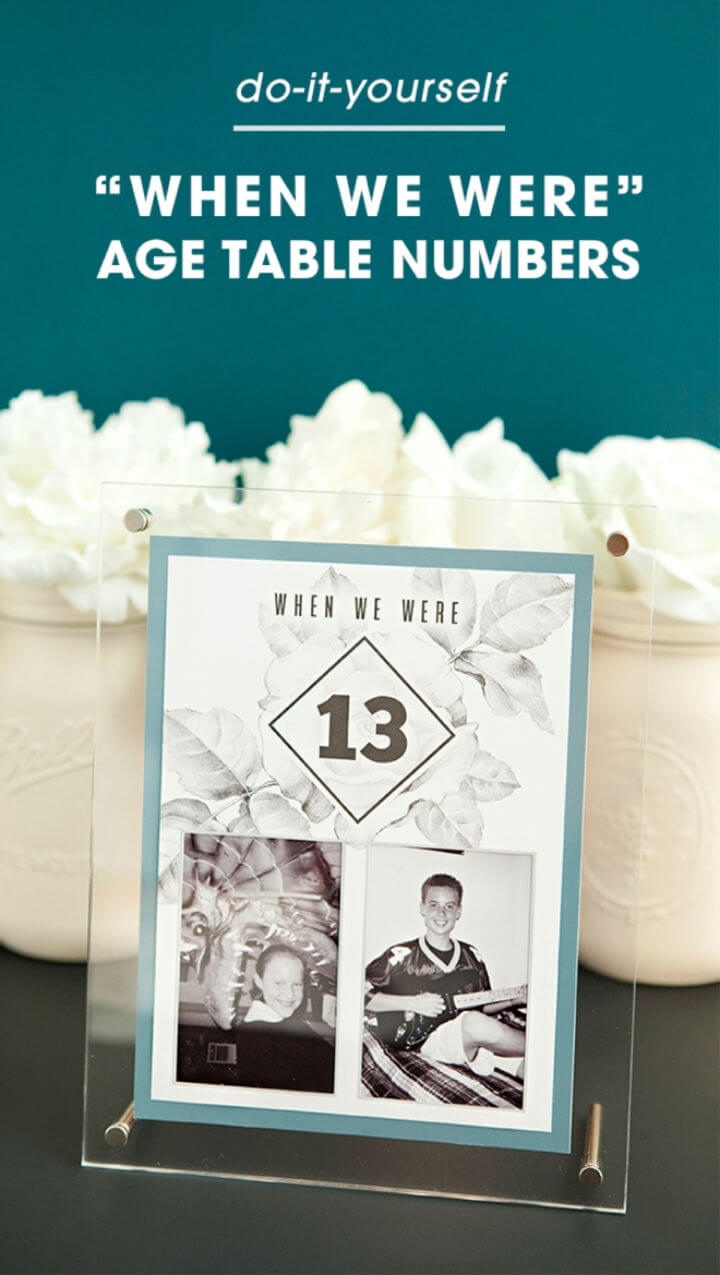 Here's another beautiful and nostalgic idea for making a back to the memory lane "when we were" age photo table numbers! SO gather your cute old photos, 6" x 8" frames, paper trimmer, glue dots, scissors, and a few other supplies. somethingturquo
15. Make Metallic Chalkboard Table Number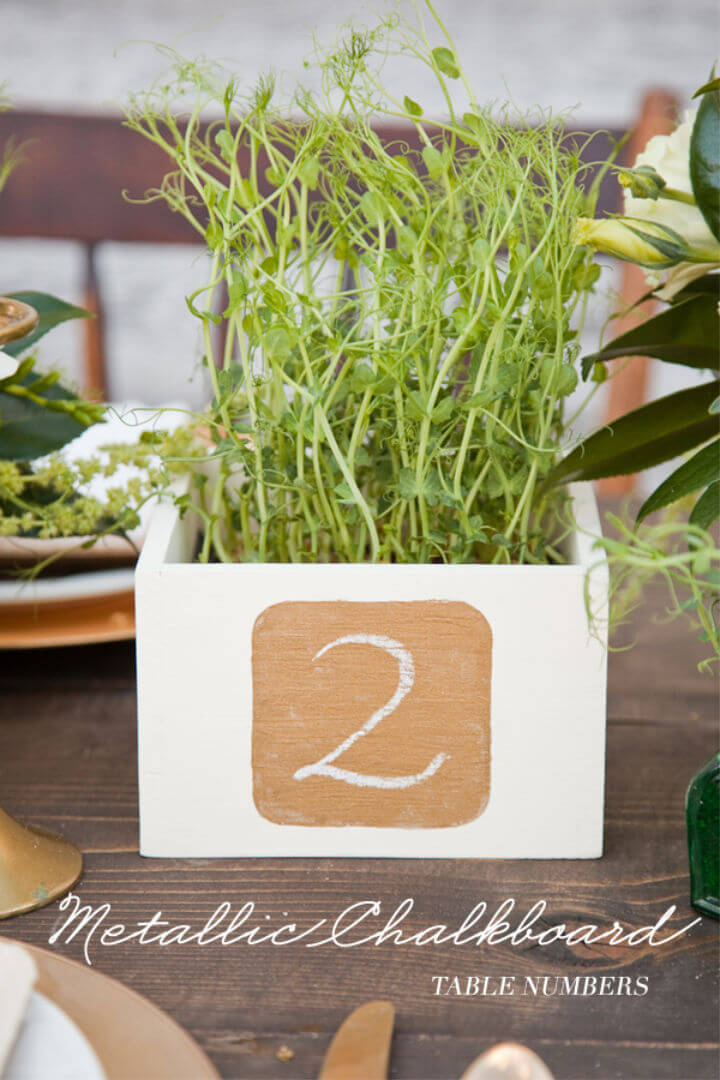 Every reception has this cute centerpiece added to the table! How about turning your centerpiece into a charming and breezy table number too? Just give it a metallic chalk paint revamp look. And chalk down the table number. Easy peasy! ruffledblog
16. Awesome Acrylic Frame Table Numbers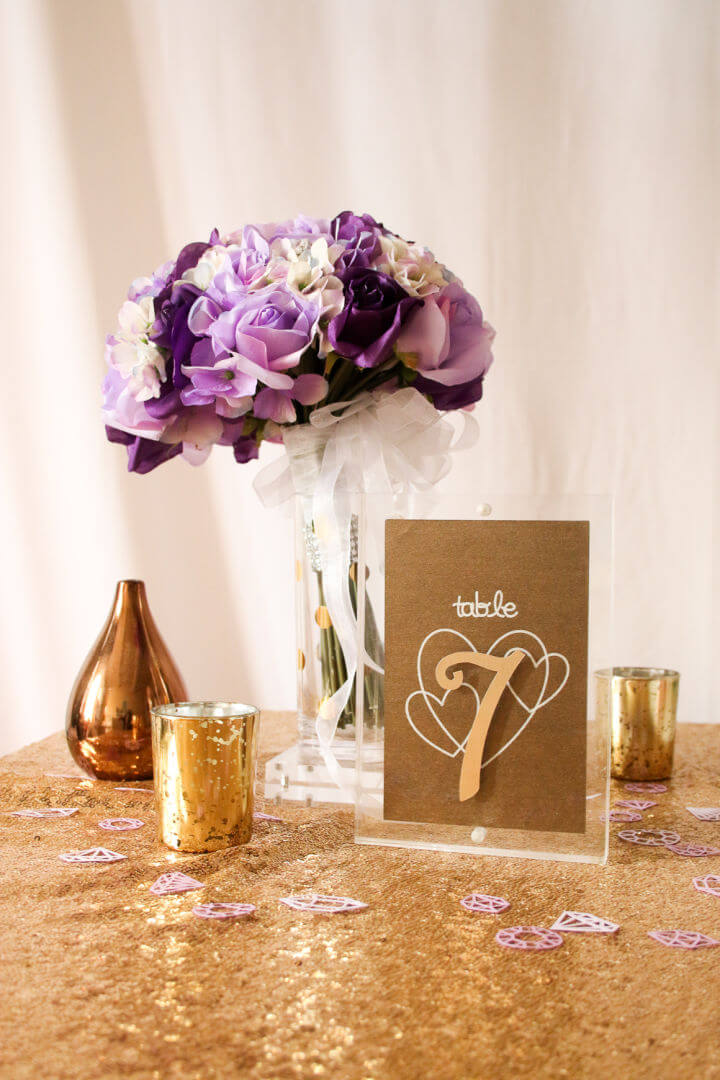 These acrylic frame table numbers are quite the heart stealers! Time to take out your Cricut explore air machine, Cricut design space account, glitter or metallic cardstock, metallic vinyl, Cricut tools, tape runner, and acrylic frame 5 x 7. thebudgetsavvyb
17. Make Rustic Wedding Table Numbers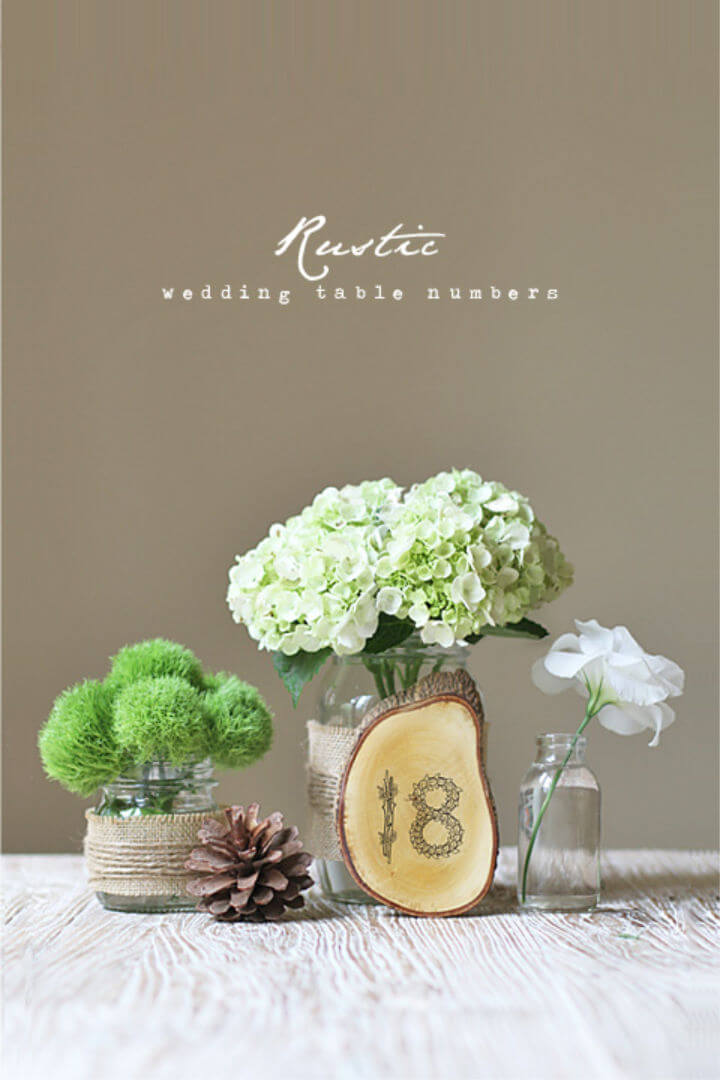 Make a little bit more out of your centerpiece by adding this rustic touch!  Transform the traditional centerpiece into this eye-catchy rustic DIY table number holder. Check the tutorial for how to pull off this charming vibe addition to your wedding day! eatdrinkchic
18. DIY Clay Table Numbers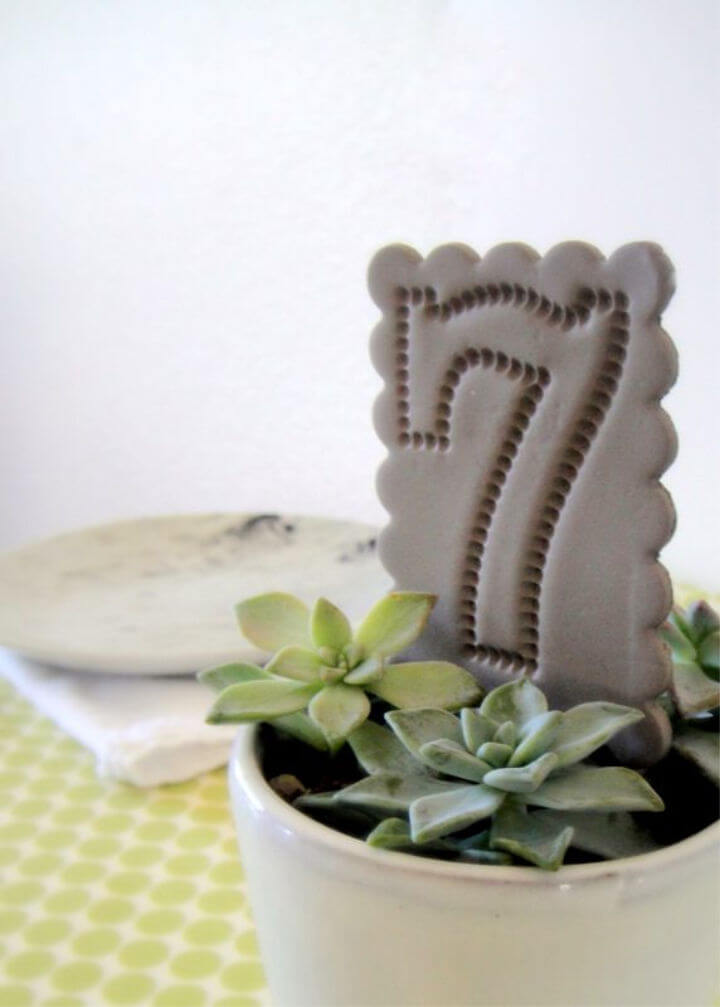 Gather around the supplies, and let's start claying it all out! You will need polymer clay, clay softener drops (optional), cookie cutters and stamps, knife and toothpicks, wax paper, foil, lollipop sticks, and a rolling pin! thesweetestoccas
19. Quick Cheat Wooden Table Number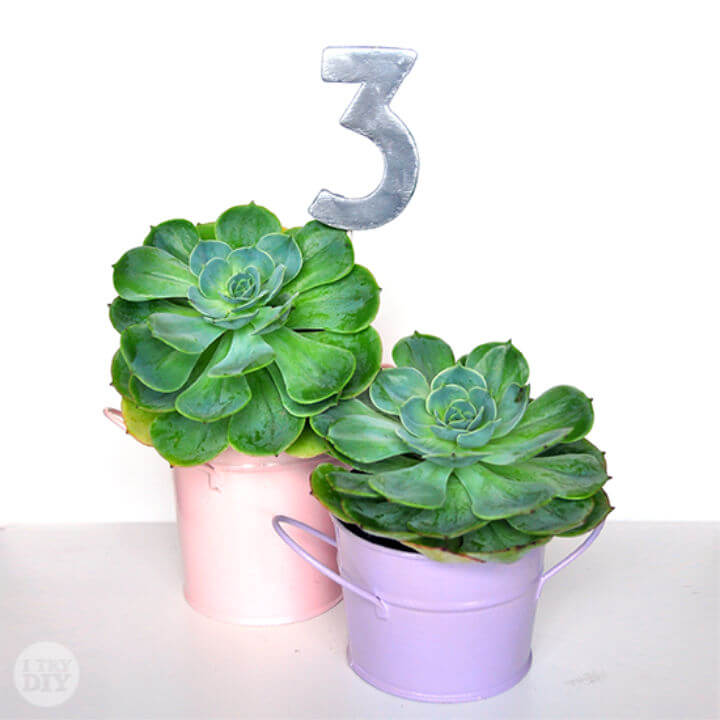 I Try DIY has got this super cool and super easy to make cheat wooden DIY table number! Get these precut wooden block numbers from any book store, and you are all good to make these beautiful table numbers! Set a theme paint, though. itrydiy
20. Wooden Table Number Holder
These wooden table holders are darn simple to make, and they can fit in any event! You are going to need some wooden dowels, spools, mini clothespin, wooden craft cubes, gorilla wood glue, and paint with paintbrushes. thebudgetsavvy
21. Vintage Book-Themed Wedding Table Numbers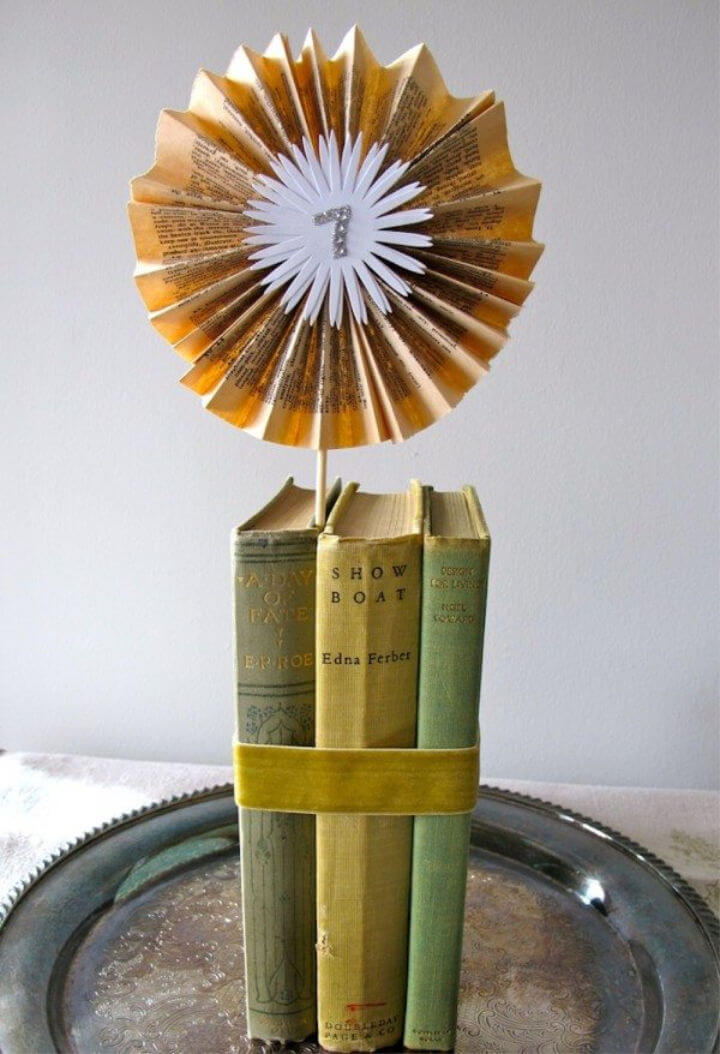 Oh, well, we totally love the idea of ringing the wedding bells with this vintage book themed wedding table numbers and holders! Isn't this just too good to be real? They are so fun to make using a bamboo skewer, die-cut flower stickers, and glitter number stickers. weddingbells
22. DIY Ikea Hack Wedding Table Number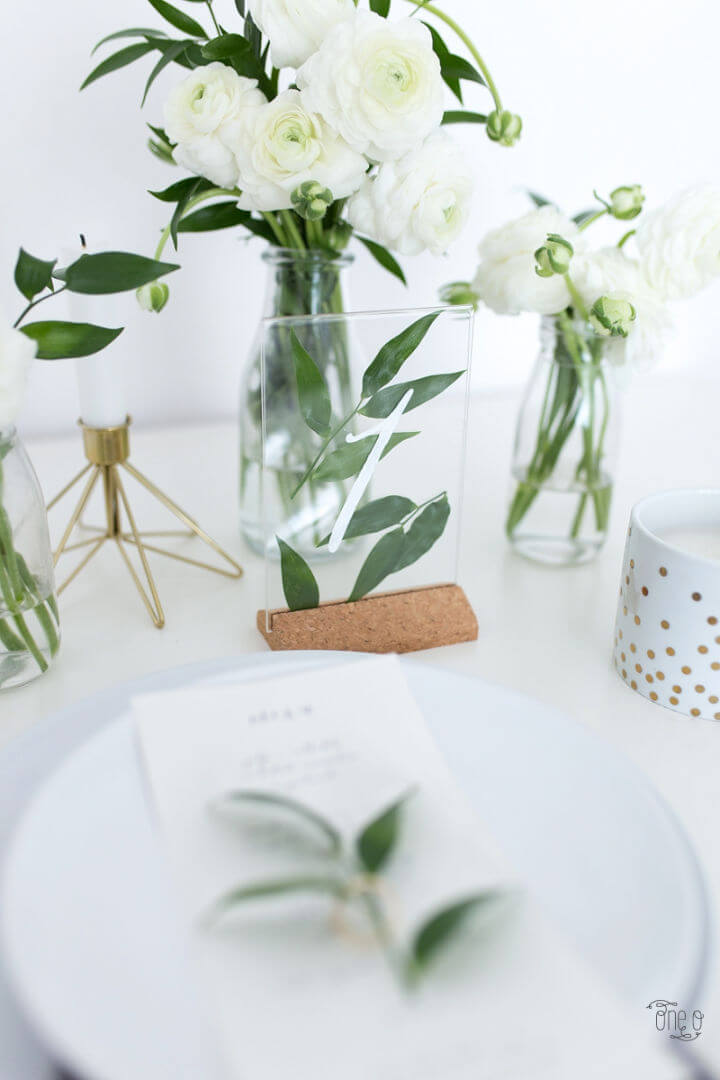 This one here is a classic IKEA hack wedding table number, and you can totally nail it by following the steps in the tutorial. You need the IKEA KARLSNAS frame, white sharpie, Ruscus branches, and table number templates, which you can get from the tutorial. one o it
23. Rustic Wooden Table Numbers for Weddings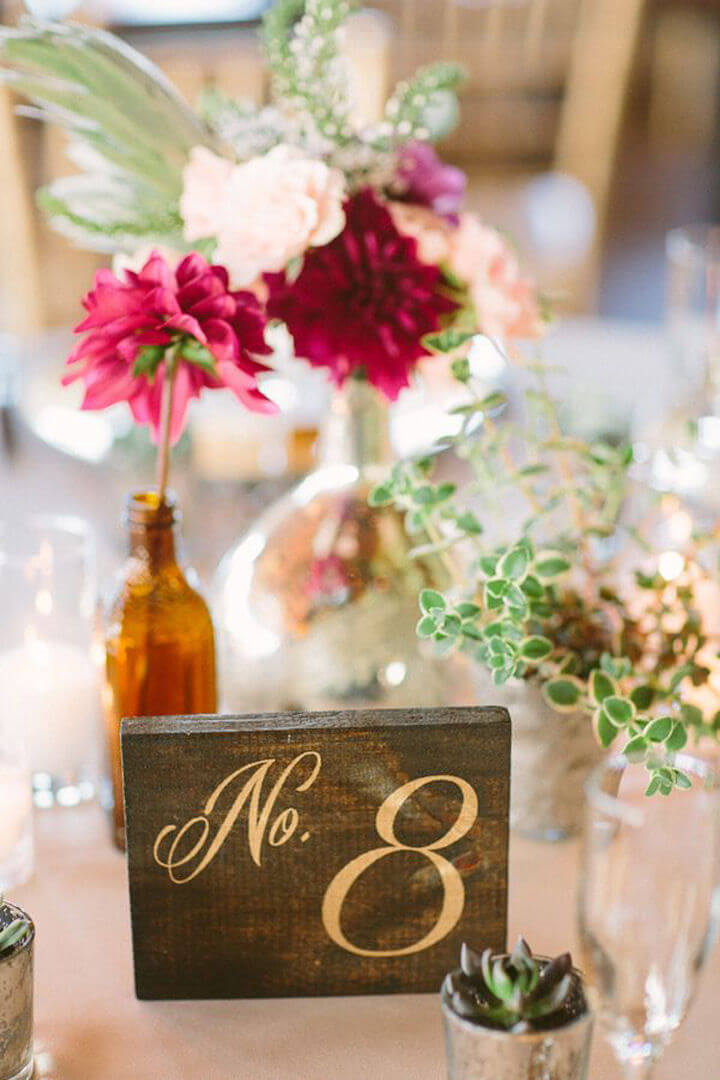 Check out this rustic wooden DIY table number and holder idea for your big day! It will bring so much character to each table, and you can actually add a meaningful decor item to your wedding.
24. Beautiful Glitter Table Number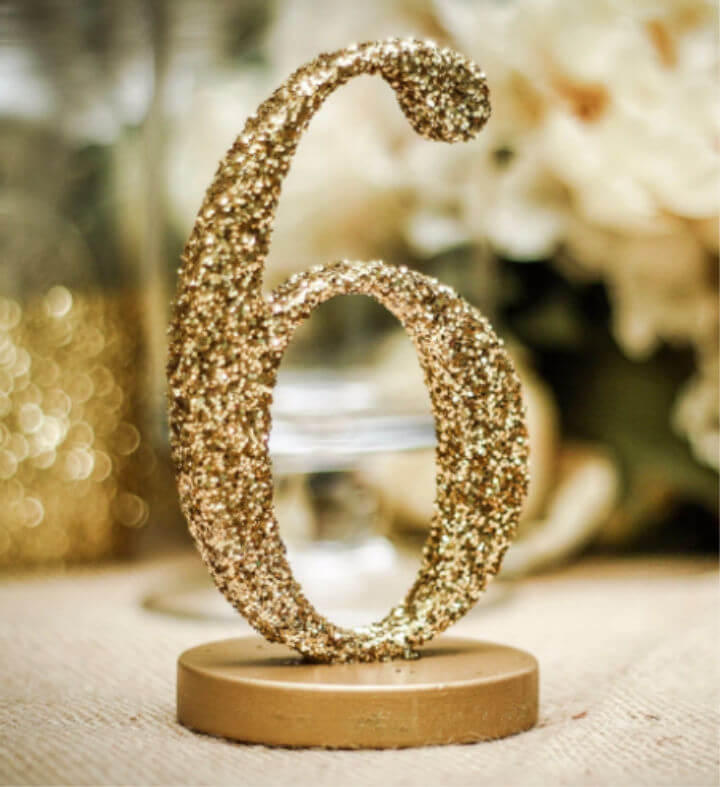 Make your big day or any special event all glittery and gold by adding these glamorous and stunning table numbers! All glittering with such classy and whimsical vibes! Your guests would love finding their way through all the shine and glamour.
25. Heart Wedding Table Number Holder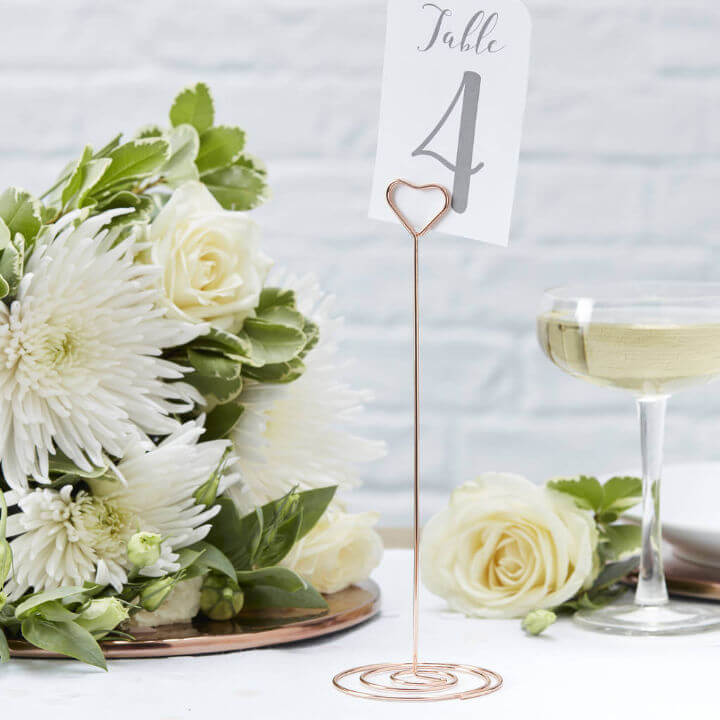 Get crafty with copper wire and make this absolutely minimalistic yet beautiful DIY table number and holder. By using some copper wire, you can give it this spirally look at the end and the heart holder shape to put the table number inside.
Try these 35 Unique DIY Wedding Gift Ideas for Bride and Groom that are cute and easy to make by yourself.
DIY Wedding Ideas for Decorations, Apparel & Food: From aisle decor to a wedding cake, find inspiration for your perfect wedding day with these homemade DIY wedding ideas to create a memorable day.
Conclusion:
Did you see the magic a few craft supplies can make? The wonders that are all hidden in your Cricut machine or the craft ideas that can generate from old vintage books? We know right. All of these are quite mesmerizing. Plus, they give you such a feeling of accomplishment and in-control while planning your big day! Make it as memorable as you want by displaying and sharing your favorite memories or vibes with your guests using our wedding table number ideas. Oh, and Happy wedding!