Enjoy your favorite movies, sporting events, or shows with a homemade projector screen! Building a DIY projector screen is a fabulous way to enhance your home theater experience. Learn how to make a projector screen with these 25 easy DIY projector screen ideas that are designed to put you in the director's seat with easy, step-by-step instructions right from the brainstorming stage to the final touches.
Building a projector screen can be a satisfying project, not only for the money you save, but also for the customization as per your style and the space available. From a simple projection screen to a full-fledged DIY home theater setup, these ideas range in complexity to match your skill set and time commitment. Gain an immersive viewing experience in the comfort of your own home with these DIY projector screen ideas.
Building a custom, DIY projector screen doesn't have to be daunting. Begin your exploration with these simple and fun ideas, such as a PVC projector screen tutorial, a DIY outdoor movie screen for your backyard viewing parties, or a roll-up projector screen for less than $20.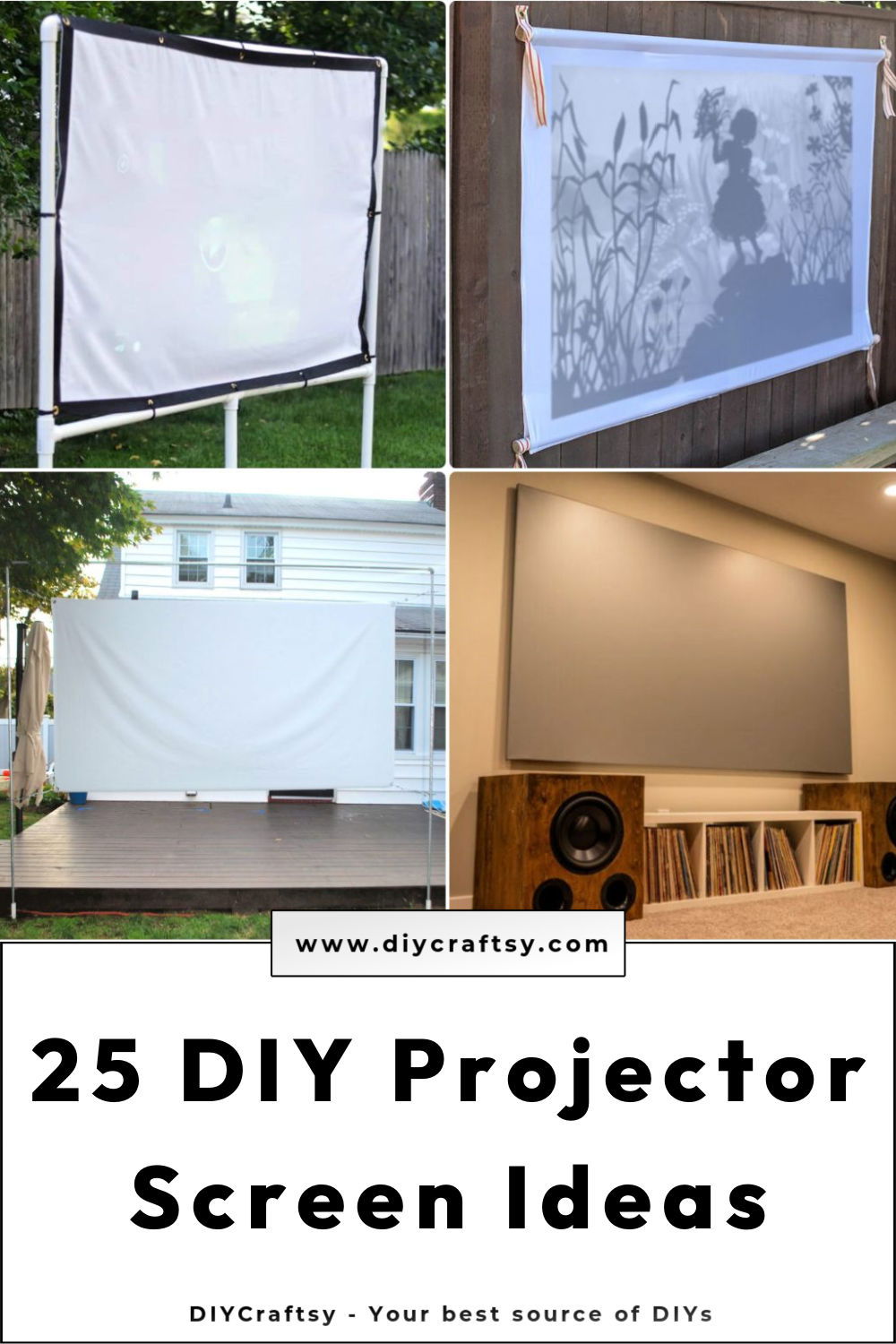 Dive into the more detailed homemade projector screen ideas such as build-your-own 100″ screen, a black projection screen for the home theater buff, or a custom built, wall-mounted projector. Each DIY projector screen project has a detailed guide, including the complete list of materials needed, clear illustrations, and easy stitch-by-stitch instructions. So grab your tools and start crafting your dream projector screen today! The world of DIY projector screen ideas awaits: Get started today!
1. DIY Outdoor Movie Screen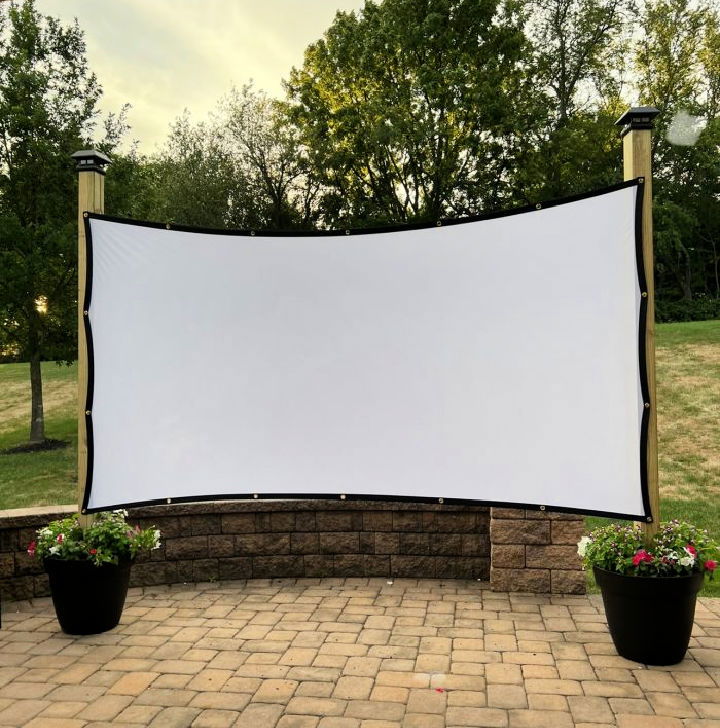 Gather your family and friends for a movie night outdoors! With just around $50 in total, setting up an outdoor movie screen yourself has always been challenging.
This perfect weekend project will have you watch movies with your favorite people under the stars. Not only does it require minimal materials, but it's also one of the quickest DIY projects out there. So don't wait any longer – gather your supplies and get ready to make your outdoor cinema! handymomma
2. Portable PVC Projector Screen Tutorial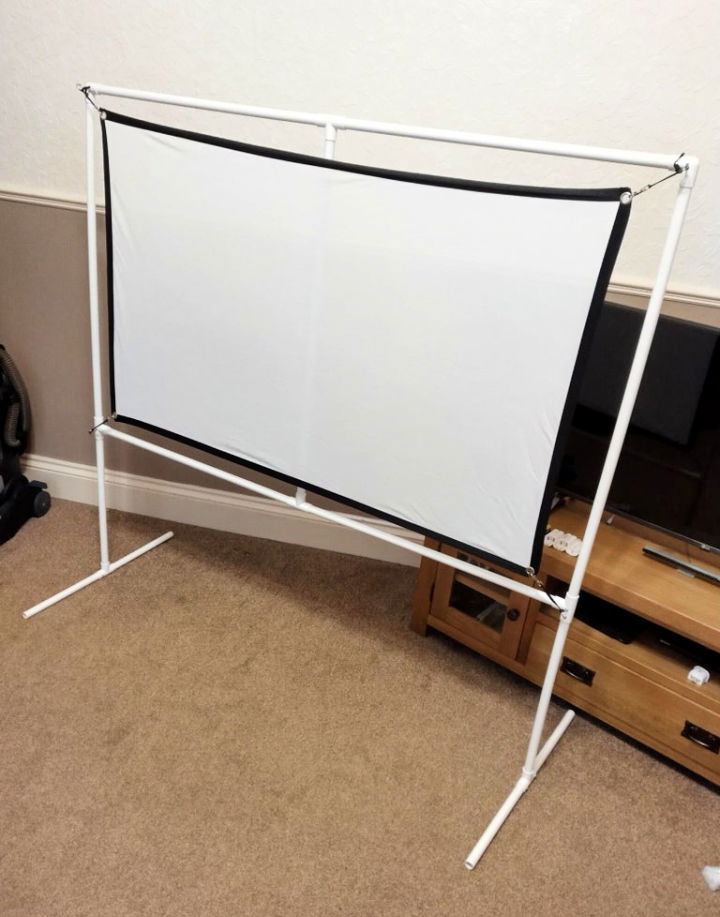 This creative DIY portable PVC projector screen turns movie night into a spectacular experience. With no glue needed and made from the simplest materials, you can make your very own projector screen in minutes that you can easily dismantle and transport anywhere!
Perfect for a small projector to use outdoors or indoors, our PVC screen construction is simple enough for anyone to build, so get ready to enjoy life-sized movies wherever you go! instructables
3. Easy DIY Outdoor Movie Screen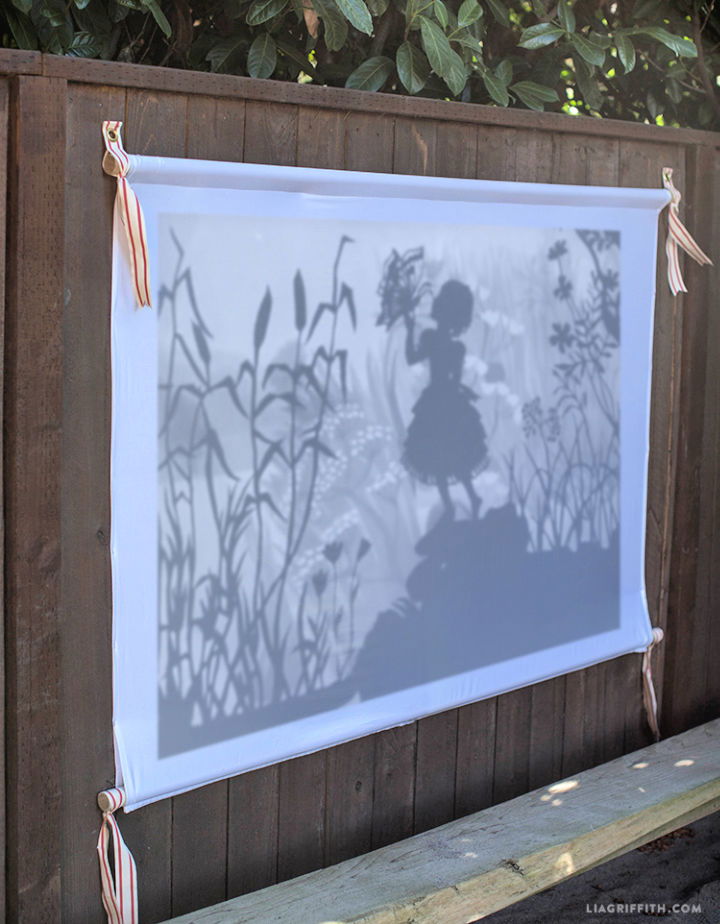 Make summer movie nights a weekly event with this easy DIY outdoor movie screen! This creative, fun project is perfect for family bonding and making memories that will last long. With its secure design, you can hang it on any outdoor surface – from decks to patios to sheds or pergolas. And when you're done watching movies under the stars, store away your screen until next time. It's really that simple!
All you need are a few tools and supplies (found below) and some crafty know-how for an unforgettable evening of entertainment. This easy outdoor movie screen will do the trick whether you want to keep the kids busy or enjoy quality time outside! liagriffith
4. Homemade Backyard Movie Screen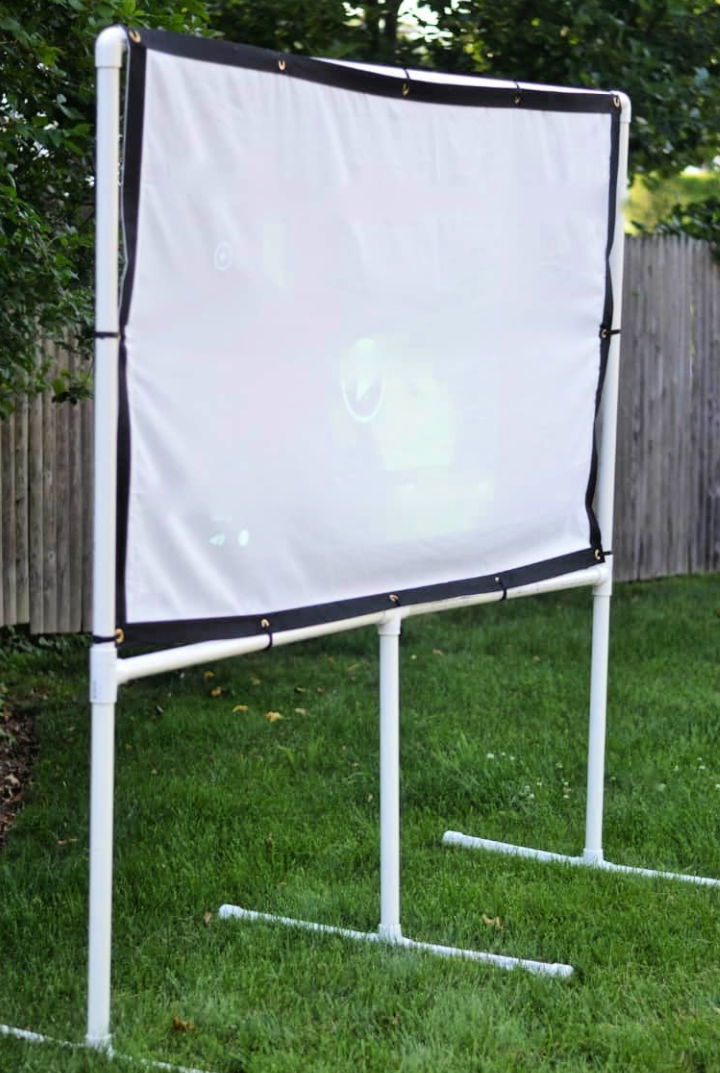 Transform your backyard into a movie theater with this DIY backyard movie screen! A thoughtful and affordable Father's Day gift only takes around $50 to make and requires an afternoon of work.
This super fun summer activity is something that the whole family can enjoy together – kids, parents, grandparents – so why not get started on making your movie screen today? A backyard movie screen guarantees a night full of laughs, entertainment, and memories you'll never forget! charlotteshouse
5. DIY Outdoor Movie Screen and Stand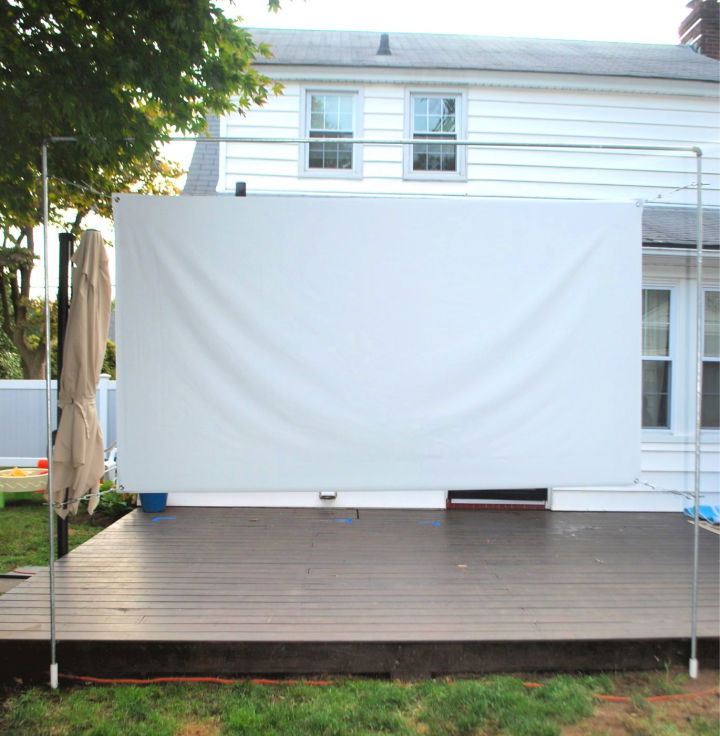 In the summer, you can bring a new level of fun to your backyard with a DIY outdoor movie screen and stand! Be the envy of everyone on your block by setting up an outdoor movie theater for your family and friends.
The easy-to-assemble stand is made from durable materials that will last for years and require minimal tools, making it perfect for beginners who want to add extra fun to their backyards. Even little kiddos can enjoy the movie night with this amazing set. There's nothing like snuggling up under cozy blankets with a hot cocoa station while watching classic movies or new releases in your backyard! effortless style
6. How to Do Outdoor Movie Screen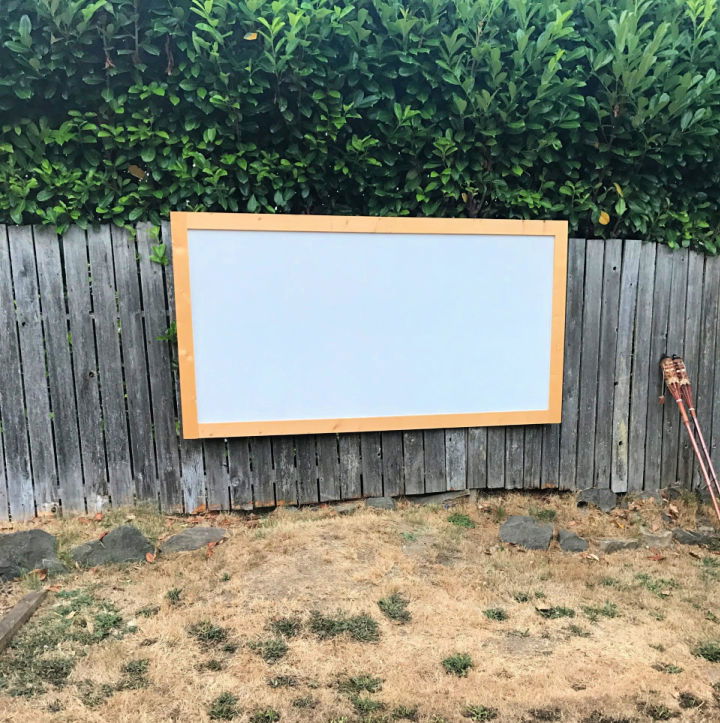 Turn your backyard into a movie theatre with this DIY outdoor movie screen! Perfect for making unforgettable summer memories at home, it will surely be a hit among friends and family.
All you need are basic supplies: a sheet of plywood, pine board, Behr silicone paint in silver screen shades, brad nails, brad nailer, a paintbrush, and painting supplies. And The tools needed are easy to source, too – grab yourself a Ryobi saw, ruler, and pencil!
With these materials and tools, you can easily make an outdoor screen that will make everyone's movie night special. So what are you waiting for? Get creative with your backyard cinema experience today! homemaking
7. How to Make a Projector Screen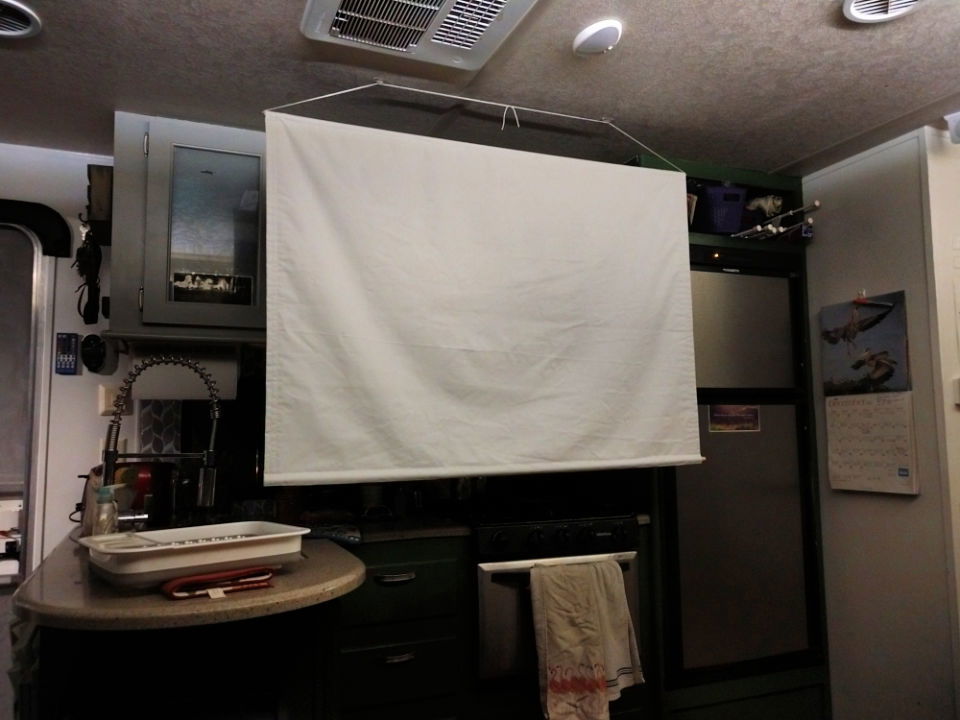 Are you looking for an economical and easy-to-assemble DIY projector screen? Look no further! With a projector screen, you can make the perfect viewing experience in your home with just ten dollars and a single afternoon. This projector screen is incredibly simple to assemble – you'll be amazed how quickly it all comes together.
And when you're done, the whole thing rolls up easily, so you can store it away until your next movie night or presentation. Plus, this durable projector screen will last forever since it's homemade! Get ready for an unforgettable entertainment experience with a projector screen – see why we have made crafting easier than ever before! gypsymomma
8. Makeshift Projector Screen Idea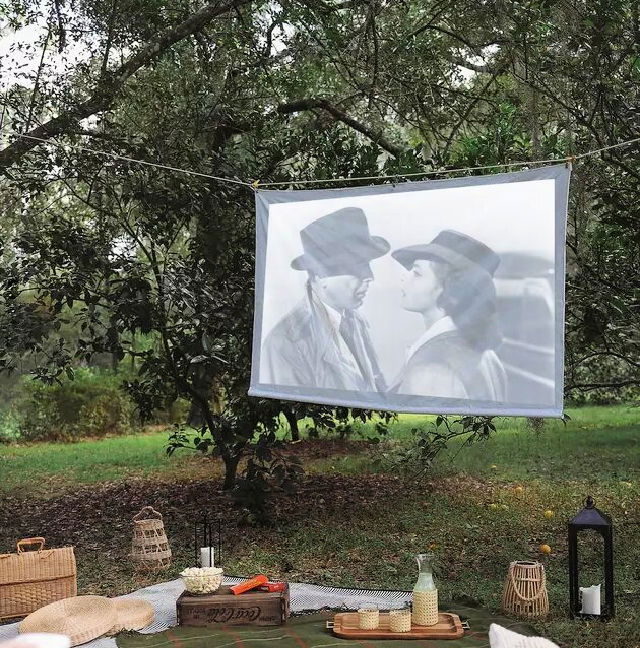 If you're looking for an inexpensive way to enjoy your favorite movie night, a DIY makeshift projector screen idea is perfect! With the flexibility to be used indoors or outdoors, you only need a few materials, and no sewing skills are necessary.
For only $30 in materials, this project takes just minutes to complete and allows you to roll it up and take it on the road – ideal for camping trips or vacations away from home. You can even set it up under the stars while enjoying a romantic picnic. It's super easy to make but provides amazing results that will have people asking where they, too, can get one! So why not give it a go today? hunker
9. Building a Projector Screen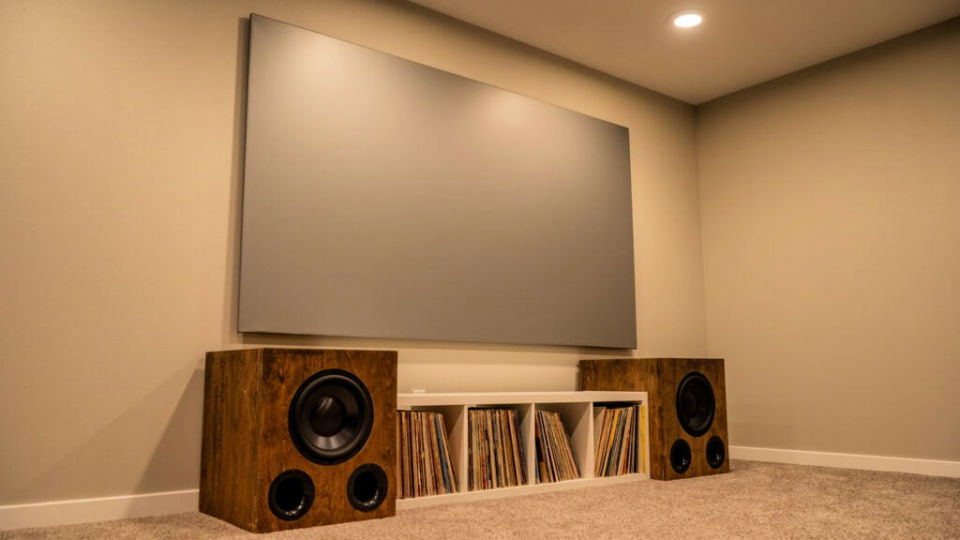 Take the movie-viewing experience to a whole new level with this projector screen! With its Ambient Light Rejecting (ALR) design, you can now watch your favorite video game or movie without any interference from external lights.
The best addition to any home theater setup, this fixed-frame projector screen is crafted using high-quality raw materials such as wood frames and aluminum surfaces for maximum durability. Enjoy an optimal viewing experience while immersed in your entertainment of choice on this projector screen!
With a smooth finish and easy installation process, it's both time-effective and cost-efficient – making it the perfect choice for anyone looking to have their cinema at home. So don't hesitate – to set up your private theater today with this amazing DIY projector screen! carlofet
10. Portable DIY Projector Screen With Epson Projector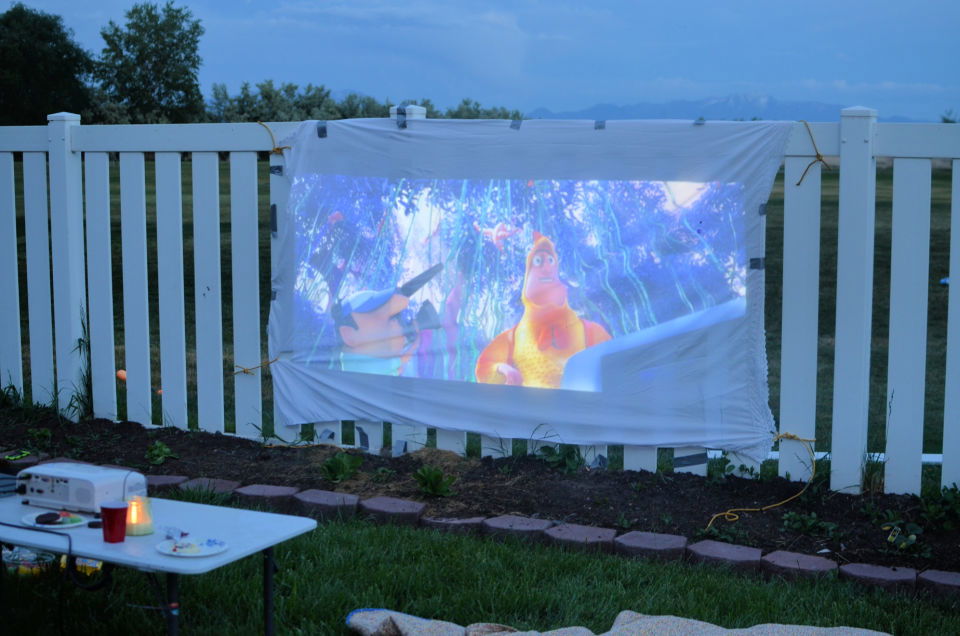 The perfect blend of portability and convenience – make your movie theatre wherever you go with a portable DIY projector screen and Epson projector! This innovative product is perfect for large groups of family and friends to enjoy movies or sports in the comfort of their backyard. You will never have to worry about space as this projector screen can be easily stored during the winter months, making it much more convenient than traditional screens that take up a ton of room.
Plus, this projector screen is much cheaper than hiring a real projector screen for outdoor parties – so you can save much money without compromising quality! Get ready to experience your favorite films like never before with amazing projector setup – order today and start hosting movie nights right away! familytechzone
11. Making an Outdoor Movie Theater and Projection Screen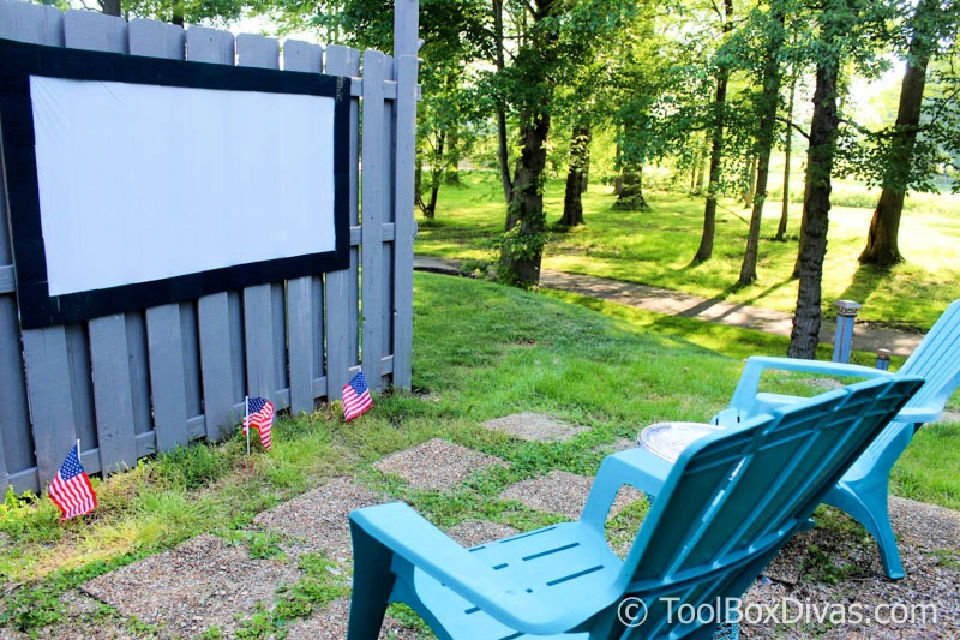 In under an hour, you can assemble the necessary components for a fun night of entertainment during that summer BBQ. An inexpensive solution compared to renting or buying a projection screen and projector, this DIY option will surely be the life of the party.
All you need are basic supplies like PVC pipe, black fabric, white paint, and wood screws — each found at any local hardware store — plus your special touch of creativity. The result? An unforgettable evening filled with friends, family, and laughter – all from the comfort of your backyard! So get ready for movie night; it's time to make magic happen in your outdoor theater. toolboxdivas
12. Simple DIY Outdoor Movie Screen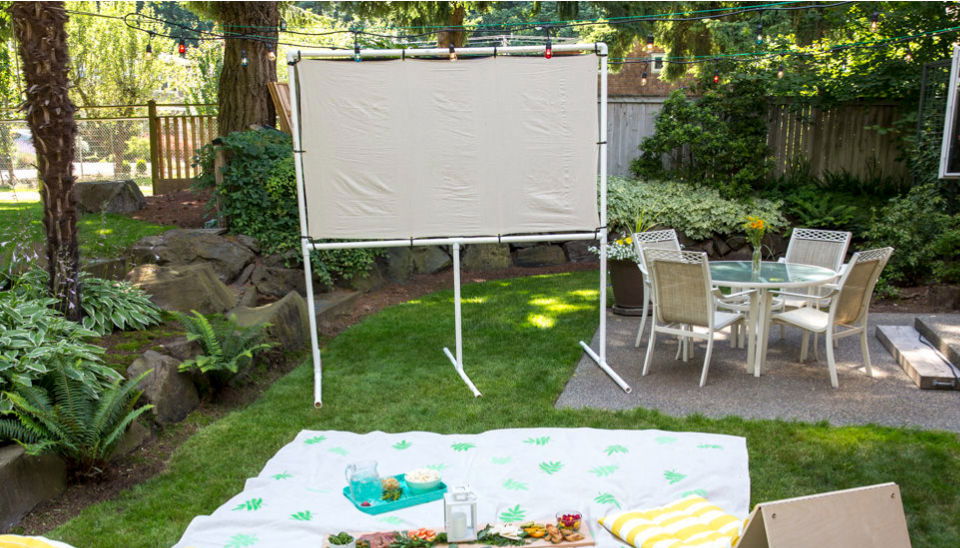 This simple yet highly creative project is easy to make and can be used year after year. Plus, it's fairly inexpensive and easy to store when you're not using it! You only need basic materials like a white sheet or tarp and a few other supplies to get started.
Follow the step-by-step guide for making the perfect movie night setup in no time. With a little effort, you can make a cozy space where friends and family can enjoy quality time together while watching their favorite movies outdoors. Make memories that will last forever by building your DIY outdoor movie screen today! dunnlumber
13. How to Build an Outdoor Movie Screen
Enjoy tons of fun and entertainment while staying in the comforts of home. This easy-to-assemble outdoor movie screen makes watching movies, playing video games, or hosting special events outdoors an unforgettable experience for family and friends.
Customize the size to fit any space in your yard for a special movie night you'll never forget! With exceptional picture quality and sound even from a distance, everyone will surely enjoy their favorite films like they're at the theater! Get ready to make lasting memories with this unique DIY outdoor movie screen. projectsidea
14. How to Make and Hang a Projector Screen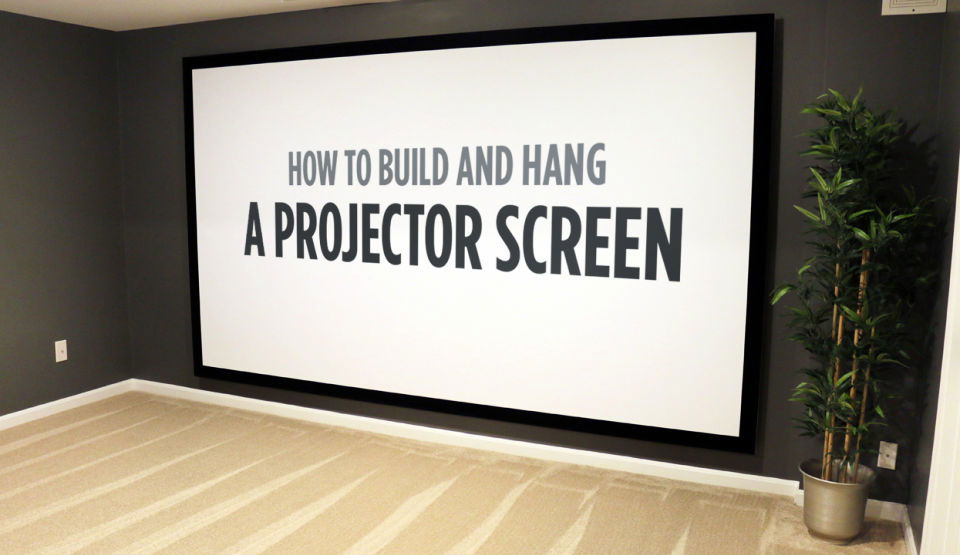 Ready to get creative? Making your projector screen is an entertaining and surprisingly easy task! You can quickly have your homemade DIY projector screen with just a few supplies.
This step-by-step guide will teach you how to make and hang your projection screen at home for all those movie nights with friends or family. Whether you're a beginner looking for a budget-friendly option, or an experienced do-it-yourselfer seeking the perfect size and shape for your needs, this simple tutorial has it all.
From choosing the right materials, measuring them correctly, and constructing the frame to hanging it securely on any wall – by the end of this guide, you'll be ready to start enjoying movies from your brand-new projector screen! diywithrick
15. DIY Outdoor Movie Projector Screen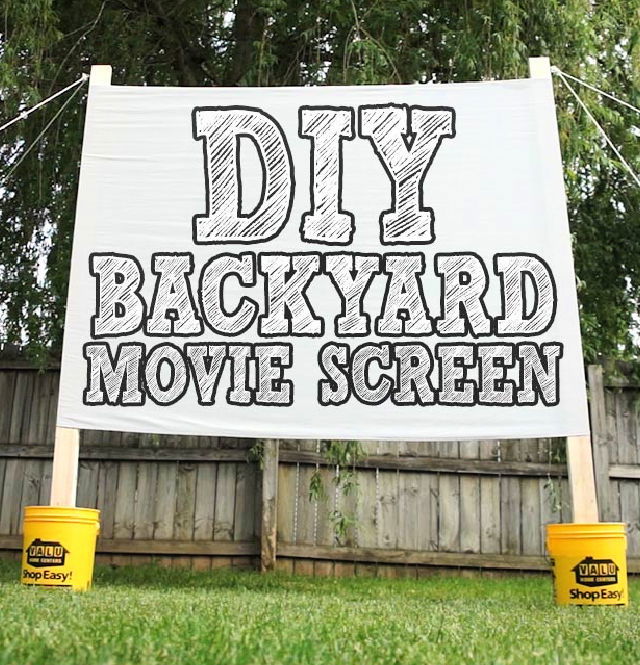 Whether you're looking for an outdoor activity with the kids or want to enjoy some of your favorite films in the comfort of your own home, this step-by-step guide will show you how to make something that the whole family can enjoy.
Get creative and have fun while making a unique projector screen – no special tools or materials are required! With a little time and effort, you can transform any outdoor space into an entertainment area perfect for movie screenings or watch parties – all without leaving home. This simple DIY project is sure to be a hit with everyone! homecenters
16. Handmade Wall Mount Projector Screen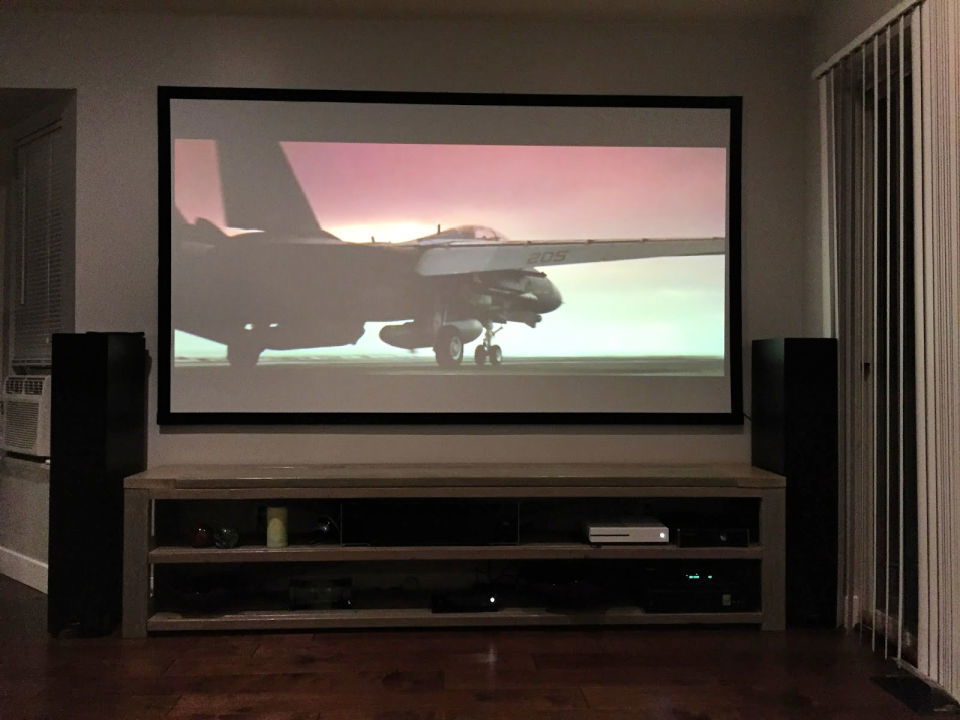 This unique DIY wall mounts projector screen is an effortless, stylish project that looks great and is easy to make. With a handful of materials, make an impressive wall-mounted personal projector screen that will transform any room in your house.
This project is also perfect for those needing the tools or skills to build their dedicated home theater setup. All you need are simple household items like PVC pipe, fabric, glue, and screws – plus basic equipment such as a drill and saw – and you're ready to start building! The finished product will be a sleekly designed custom projector screen mounted on your wall that looks professional yet still has a charm.
You'll take pride in knowing that it's something special made by your handiwork alone. Get creative and craft the most stunning display possible – grab these supplies today and embark on this rewarding adventure! andrewparisio
17. Make Your Own Black Projector Screen at Home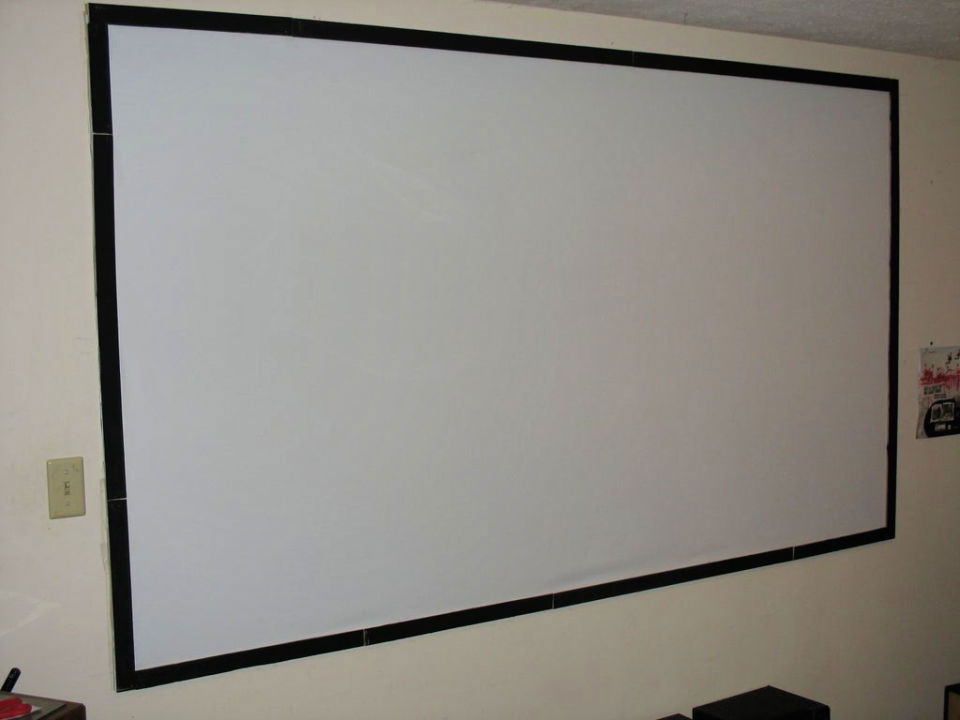 Are you looking for a cost-effective way to enhance your home theater experience? DIY black projector screen is the perfect solution for those who want to make their movie theater at an affordable price.
This project screen will give you amazing quality projection that will look great and cost under $30! All materials required are easily available at most hardware stores, making them easy to assemble with minimal effort. The black surface of the projector screen provides excellent contrast levels, allowing you to enjoy movies in stunning clarity.
It also increases the viewing angle so that more people can experience immersive visuals without compromising image quality. With this projector screen, your next movie night could be even better than the last! instructables
18. How to Make a Projector Screen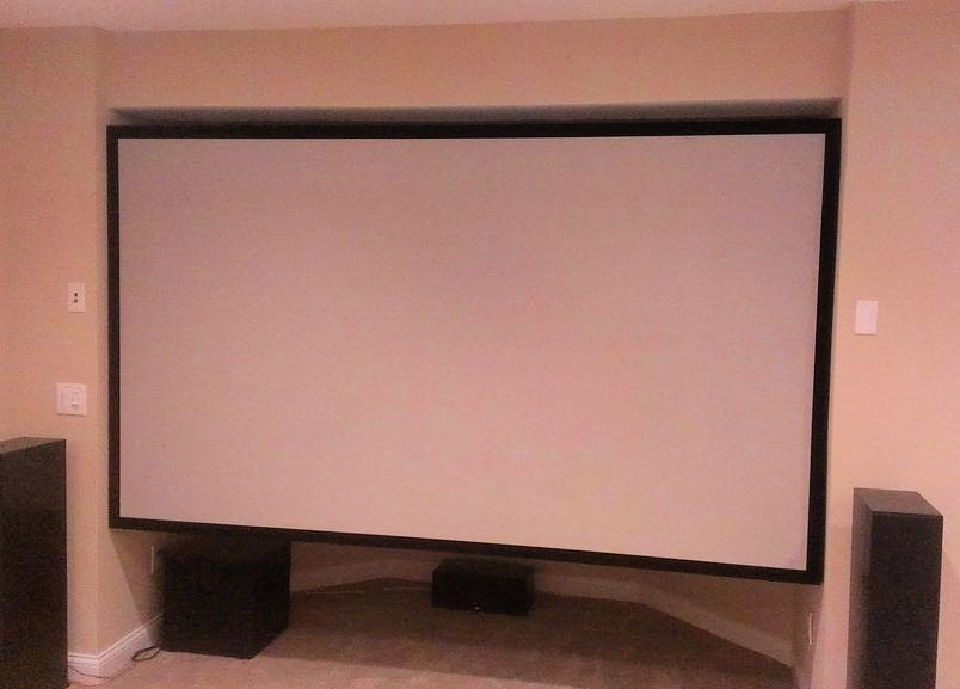 Need a cost-effective and easy way to bring the cinematic experience into your home? Look no further than a projector screen! With this step-by-step guide, you can easily build a homemade projector screen with just a few simple materials.
Not only will it help save some money, but your homemade projector screen can look pretty impressive with the right tools and skills. From measuring dimensions to mounting it onto your wall or ceiling, our guide shows you how to construct a high-quality projector screen perfect for movie night in the comfort of your home. Don't settle for anything else – try building an awesome DIY projector screen today! wonderhowto
19. DIY Roll-Up Projector Screen for Less Than $20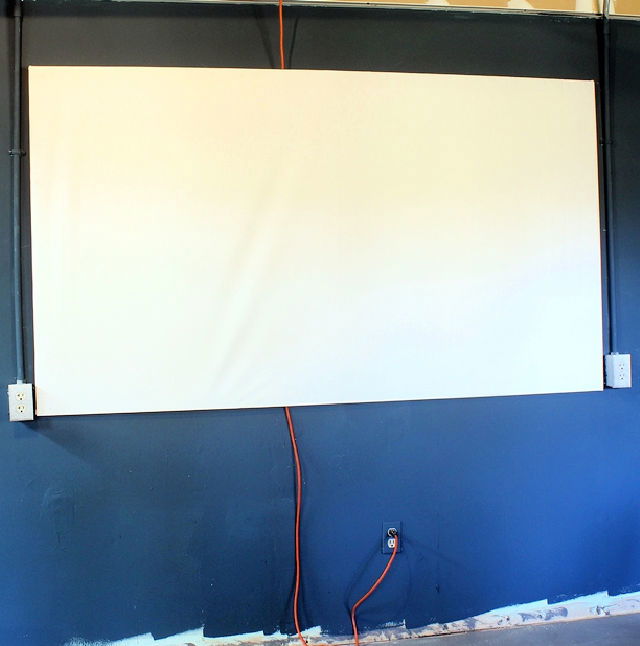 Bring movie night into your home with a DIY roll-up projector screen for less than $20!Perfect for kids who love and enjoy playing video games and watching TV, this lightweight roll-up screen is the perfect way to enjoy movies.
With basic materials and incredibly easy instructions, even the most novice crafter can make their projector screen quickly. You'll need some PVC pipe or wood dowels, white canvas material, strong craft glue, scissors, and tools like a drill and saw if using wood dowels. These items are readily available at any hardware store or online shop, so you'll have everything you need to complete your project without breaking the bank.
Start making your projector screen today, indoors or out in the backyard under the stars! boxycolonial
20. Inexpensive DIY Collapsible Projector Screen Frame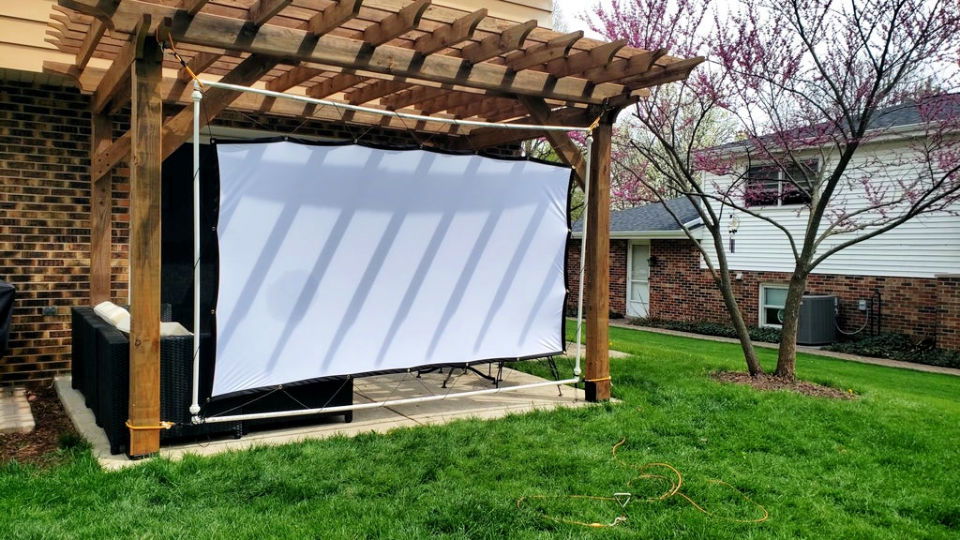 Gather your friends and family around the backyard for a movie night like no other with an Inexpensive DIY collapsible projector screen frame! Perfectly sized to mount on a pergola, this frame is made of 3/4″ PVC plumbing parts that are easily assembled. Not only is it easy to assemble, but it's also very affordable.
Creativity and assembly allow you to set up your projector screen in minutes without breaking the bank. Transform those summer nights into something special by hosting an outdoor movie night with an inexpensive collapsible projector screen frame! Invite friends and family for delicious snacks, pop popcorn, and enjoy the show! instructables
21. Make Your Own Projector Screen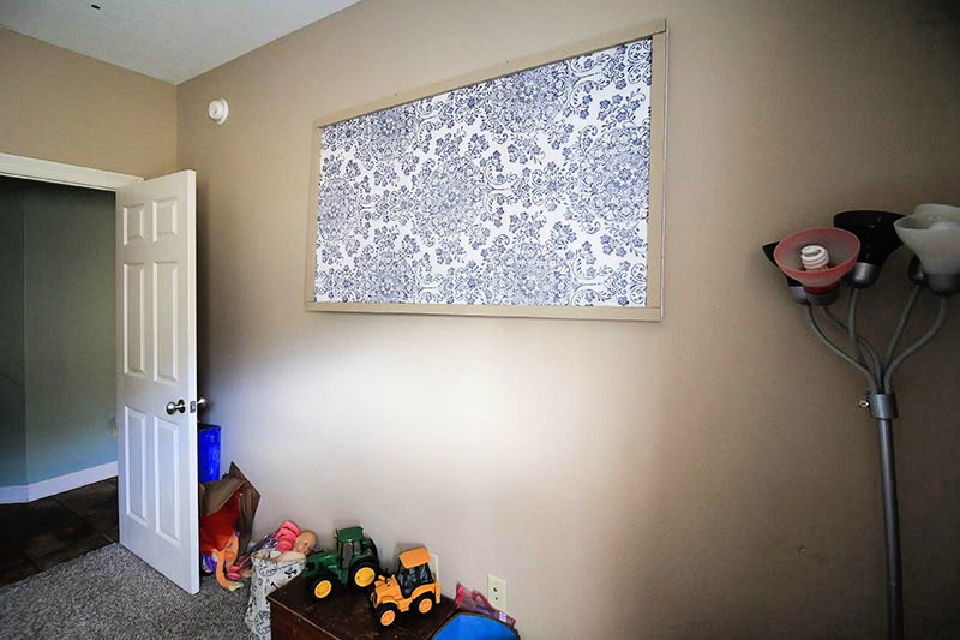 With just two hours of your time and simple materials, you can make an awesome double-sided projection screen and turn any spare room into a personal movie night paradise. Make an extra fun atmosphere for game nights or family gatherings with this easy and affordable project that will impress everyone.
Whether it's sports games, blockbuster movies, or classic cartoons, enjoying them on your DIY projector screen will be so much more enjoyable. From gathering supplies around the house to folding up steps in minutes, crafting your custom-made double-sided projector screen can be achieved within two hours. The possibilities are endless – don't hesitate and get started today! porchlightreading
22. Build Your Own 100″ Projector Screen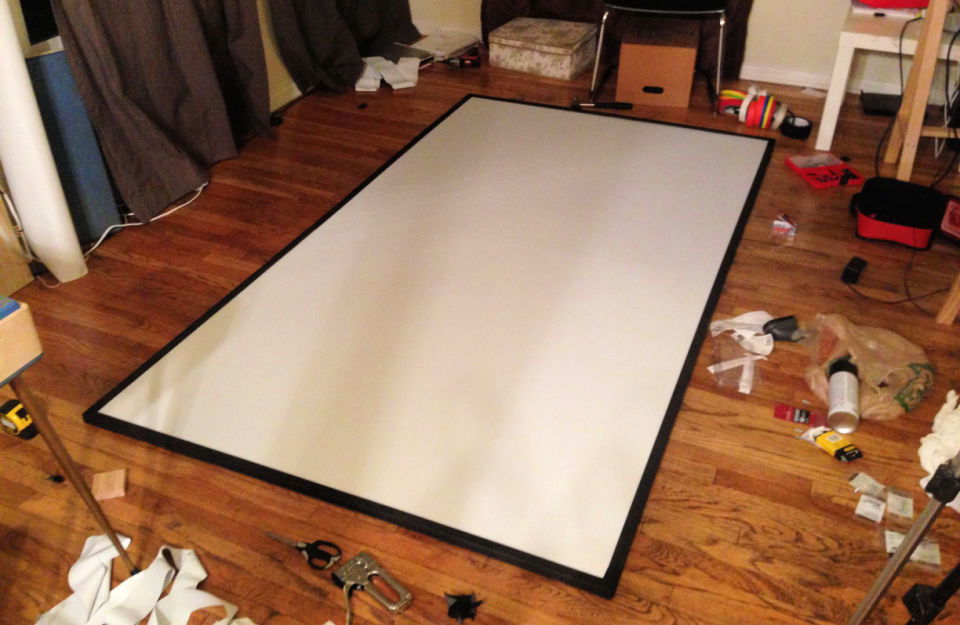 This quick DIY tutorial shows you how to set up an affordable yet high-quality viewing experience to make any movie night special. This versatile projector screen is perfect for the cinema enthusiast looking to remake the authentic look and feel of being at the movies – but without paying expensive ticket prices or leaving their living room. With a one-of-a-kind guide, easily assemble and install your projector in no time.
Make a stunning display with brilliant colors and crisp resolution so you can enjoy all your favorite films in vivid clarity from the comfort of your home. Plus, this durable construction ensures it lasts against wear and tear while being easy on the wallet. Get ready for an unforgettable experience with our reliable 100″ projection screen! culturesouthwest
23. Easy to Make Projector Screen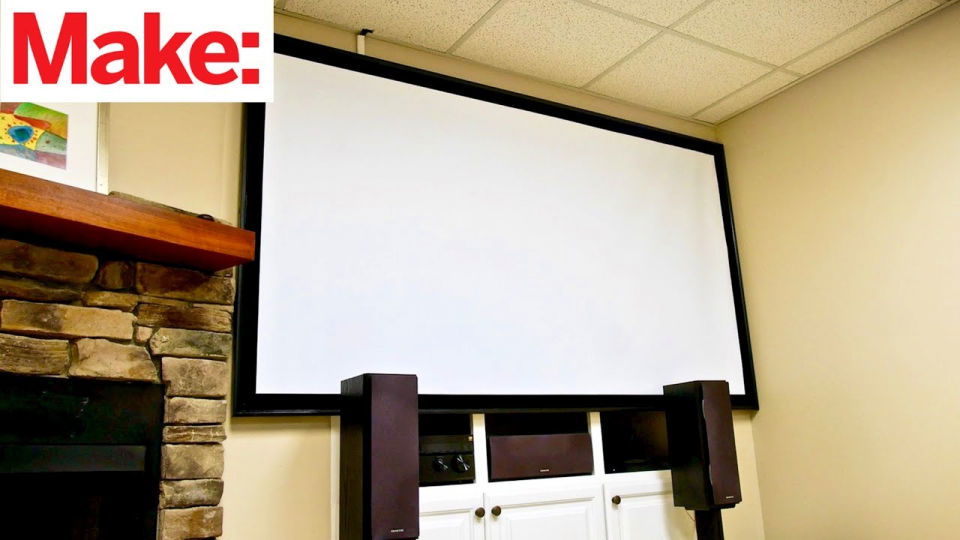 Discover the perfect way to make your projector screen without breaking the bank! DIY easy-to-make projector screen is a great way to upgrade your home theater experience. With simple framing techniques, you can design and build a great movie-viewing area that will become the talk of all your friends.
This cost-effective approach ensures you don't need to spend a fortune on ready-made solutions. Get creative and customize the look of your projector screen however you please with this affordable DIY method. This quick and easy solution saves money while experiencing professional quality projection visuals!
24. How to Build a Projector Screen for Under $30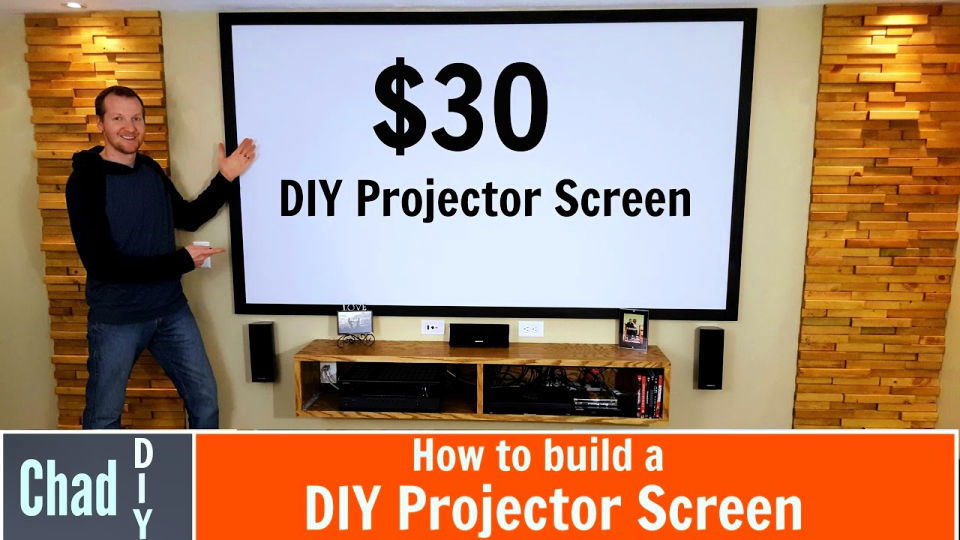 Turn your home theater setup into a professional-grade cinema with this amazing projector screen for under $30! This innovative DIY projection screen is constructed from a sturdy wood frame and blackout cloth, making it look great while providing clear and vibrant visuals of your favorite movies.
It's easy to assemble, inexpensive to build, and gives you the perfect viewing experience without breaking your budget. Now enjoy the same quality of professional movie theaters in the comfort of your home at an unbeatable price – no more expensive screens!
25. How to Make an Outdoor Movie Screen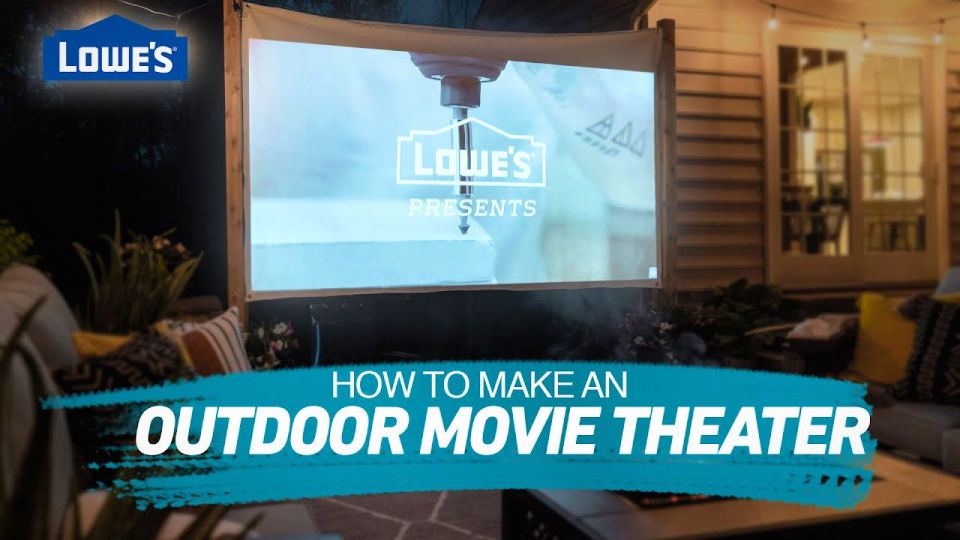 Make your outdoor movie screen and make the perfect family movie night! Whether watching a new release or an old classic, getting that cinema experience in the comfort of your backyard has always been challenging. This DIY outdoor movie screen lets you turn any space into a home theater.
There's no better way to spend quality time with loved ones than snuggling up on lawn chairs and enjoying a film together. Plus, since these screens are handmade right at home, they double as planters or even backyard lighting when unused! Bring the silver screen straight to your yard with one-of-a-kind outdoor movie screens – perfect for those special summer nights.
Related DIY Projects to Have Fun
Explore fun DIY projects for the whole family. Make unique items and bond with your loved ones while you unleash your creativity.
Conclusion: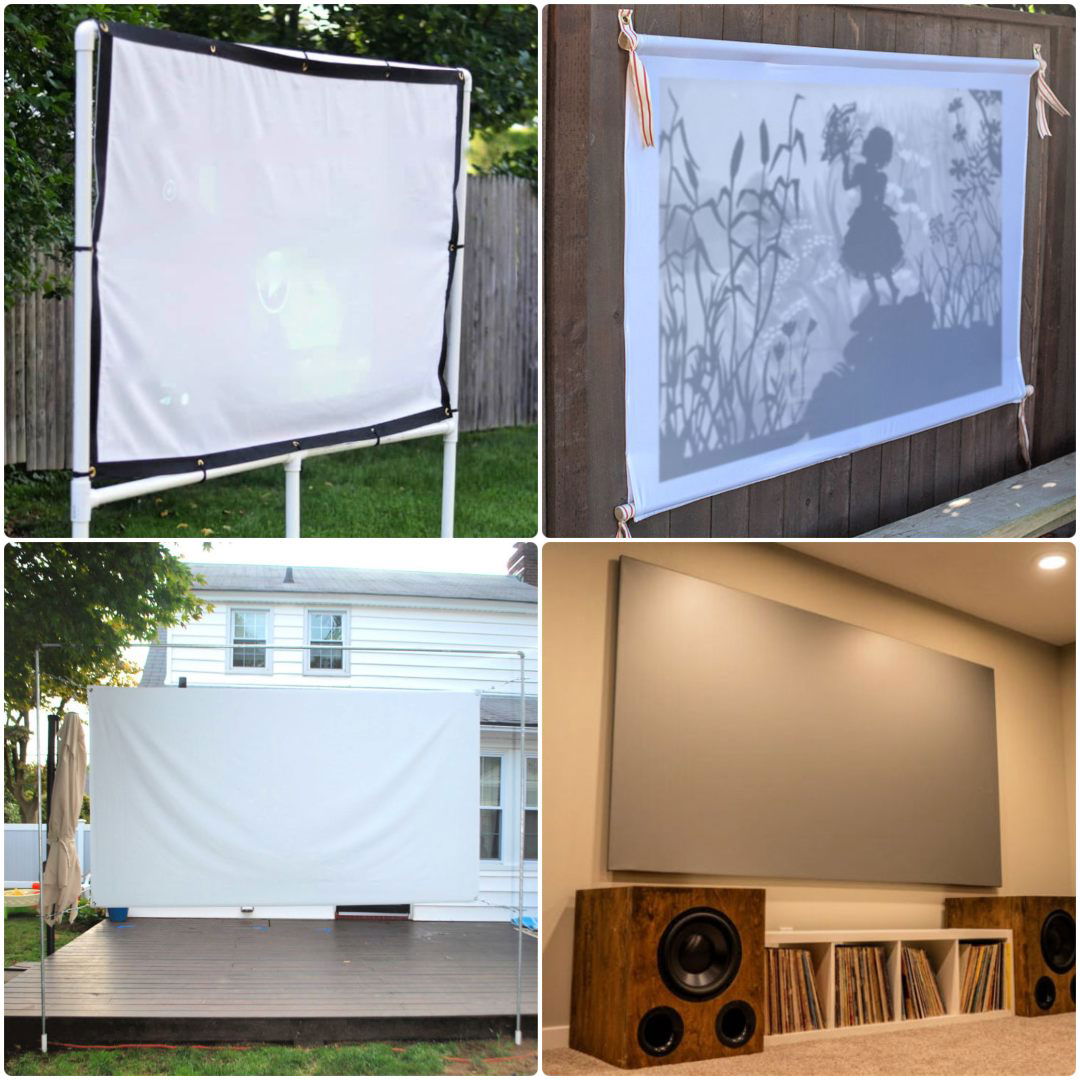 In conclusion, making a DIY projector screen opens up endless possibilities for home entertainment, from outdoor movie nights to cozy home theater setups. With a wide range of ideas and tutorials available, it's easy to find the perfect solution for any situation. Customize your own homemade projection screen, or build a portable and budget-friendly option for on-the-go viewing experiences. Regardless of your skill level, these DIY projector screen ideas make it simple and fun to transform your visual experiences at home or outdoors.