When you have your backyard filled with some very chirpy feather fellows, there are few things you need to take care of, like chicken run, DIY chicken coop, and chicken waterer. To make sure or manage a good night's sleep, our collection of 20 automatic and most affordable DIY chicken feeder plans is going to save your money and take care of your hens. Your chickens might make it through the night all quiet and calms, but as soon as the first ray of sun hits the ground. These feathered creatures are all loud and noisy because they want food!
That's just one scenario; imagine going off to work and leaving a whole lot of food for them, but as soon as you get back, there are some complaining neighbors about the noise and some unhappy chickens running in your backyard. Wait, but why? You left with ample food! Oh, now that you have seen it, the food is all spilled everywhere! And they are not really accommodating about that.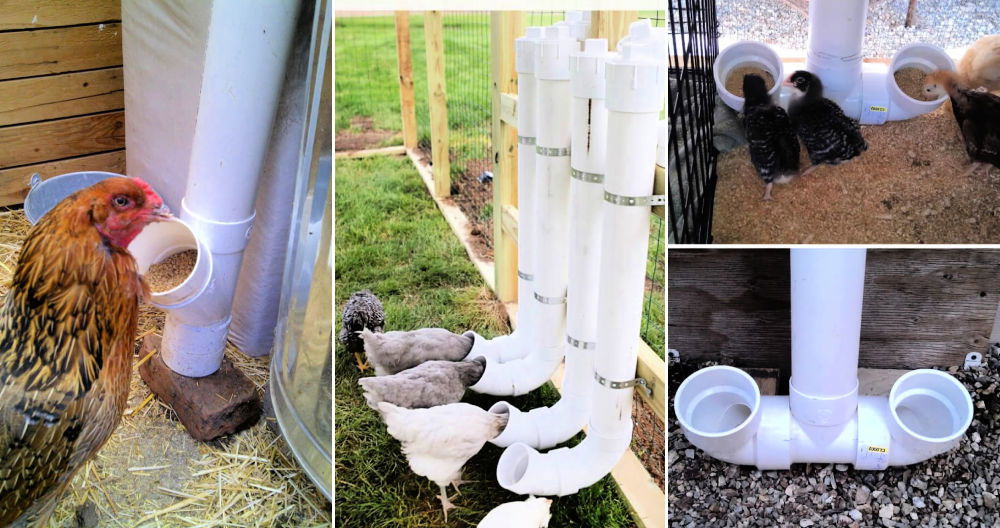 Well, we have got that covered. With our DIY chicken feeder plans, you will never have to worry about the on the clock routine every time to ensure that your feathered friends have not run out of food to spill! To be précised. Our easy DIY chicken feeder plans are not just to make but extremely helpful in maintaining a rather less messy chicken coop. All you need is a few inexpensive supplies and trade them for your uninterrupted sleep and peace with these free plans.
If you are having a lot of trouble coming up with a really chicken feeder, dive into our free chicken feeder plans, and you will love them all.
1. DIY No-Spill Chicken Feeder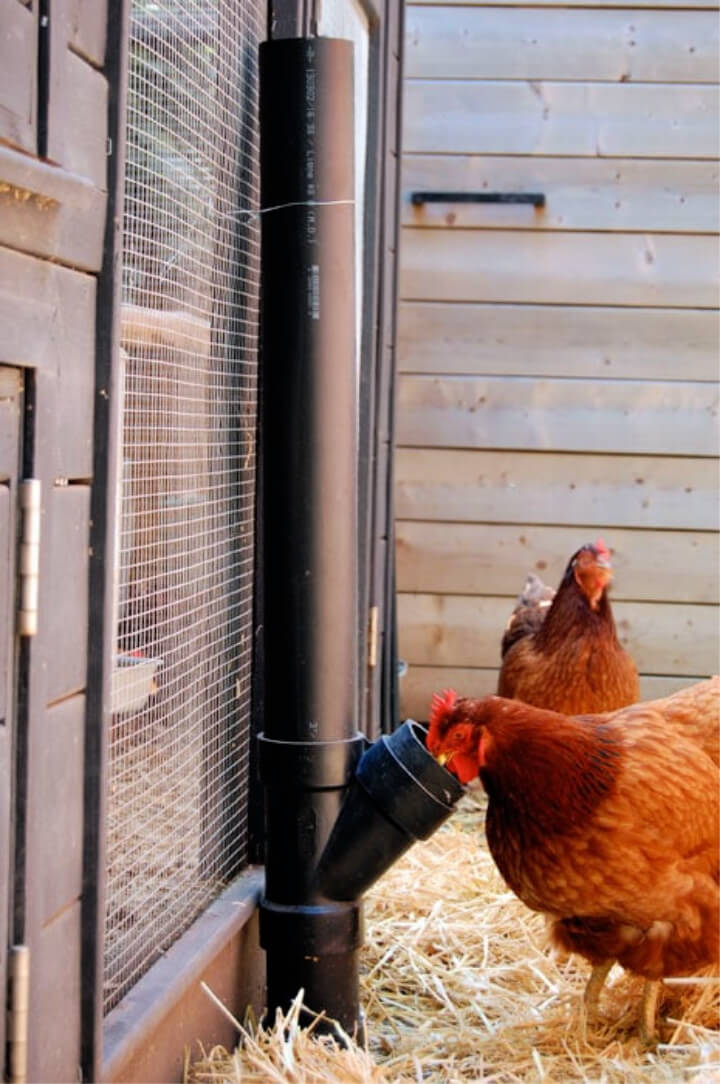 Make a completely flexible to manage a long tube filled with food for your chickens using this PVC pipe. All you are going to need is a plastic pipe, connectors, and an end cape. The homemade chicken feeder tutorial will walk you through the step by step guide. theartofdoing
2. Build a Treadle Chicken Feeder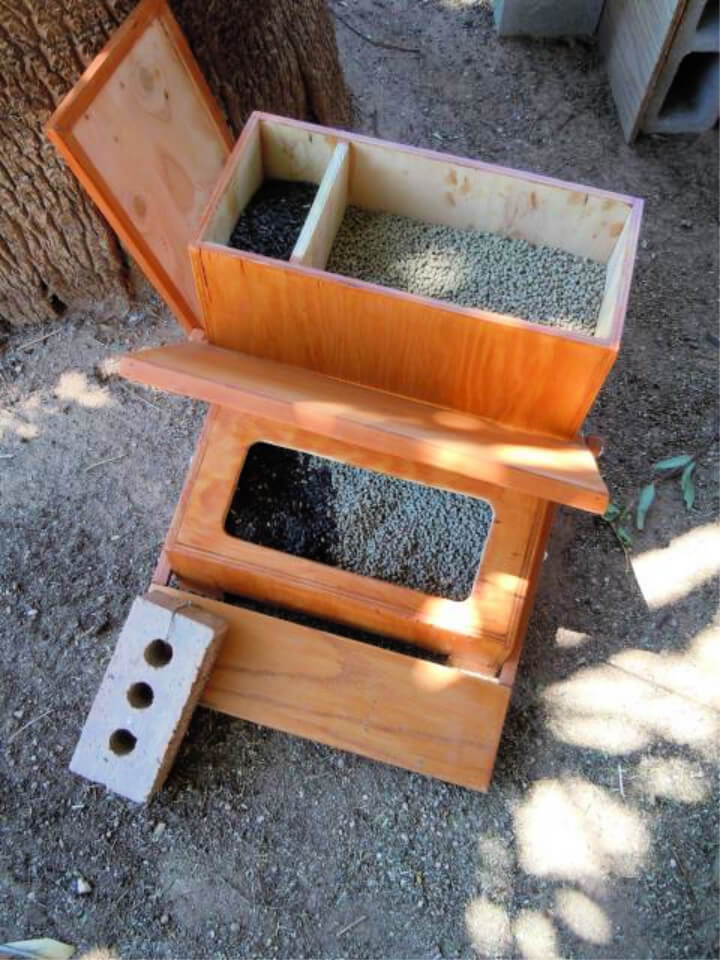 Sort out your food problems using this treadle feeder for your chickens. Your chickens can have an ample supply of free food, and you can be totally worry-free. The tutorial has a detailed step by step guide with a comprehensive illustration plan. backyardchickens
3. PVC Chicken Feeder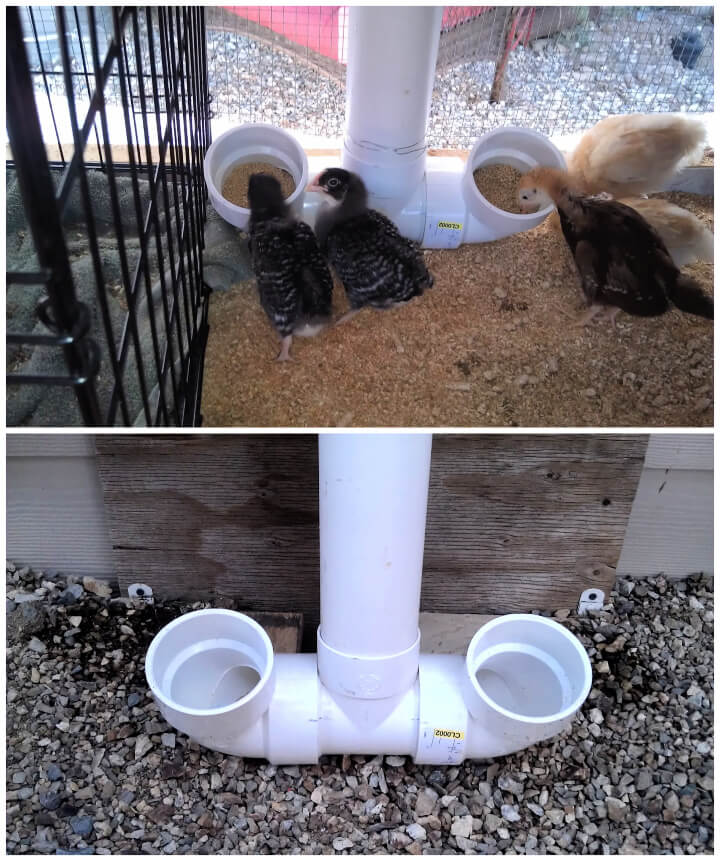 Manage your backyard chickens in an ultimately manageable way using these PVC DIY chicken feeder. The two open ends will be a plus if you have numerous chickens to feed on this feeder. Head over to the tutorial for details. backyardchicken
4. How to Make PVC Chicken Feeder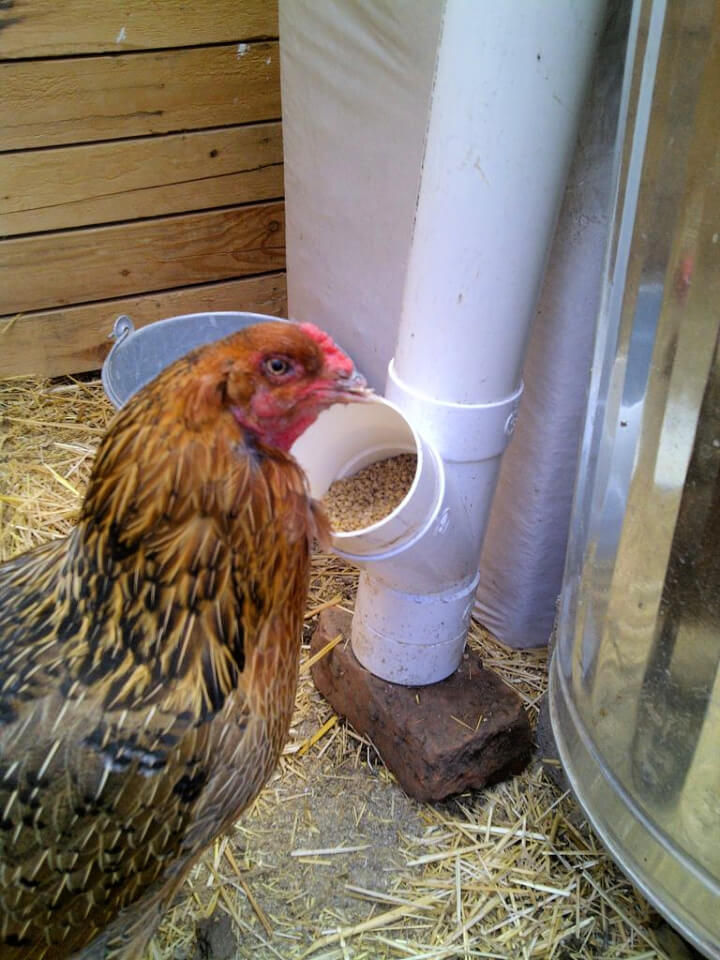 A chicken feeder has to be easy to fill, manage, and especially hard to spill. If you are looking for all these traits in your chicken feeder, this PVC DIY chicken feeder is going to be it for you! Plus, it is effortless to make. See details in the tutorial. instructables
5. Less-Waste Chicken Feeder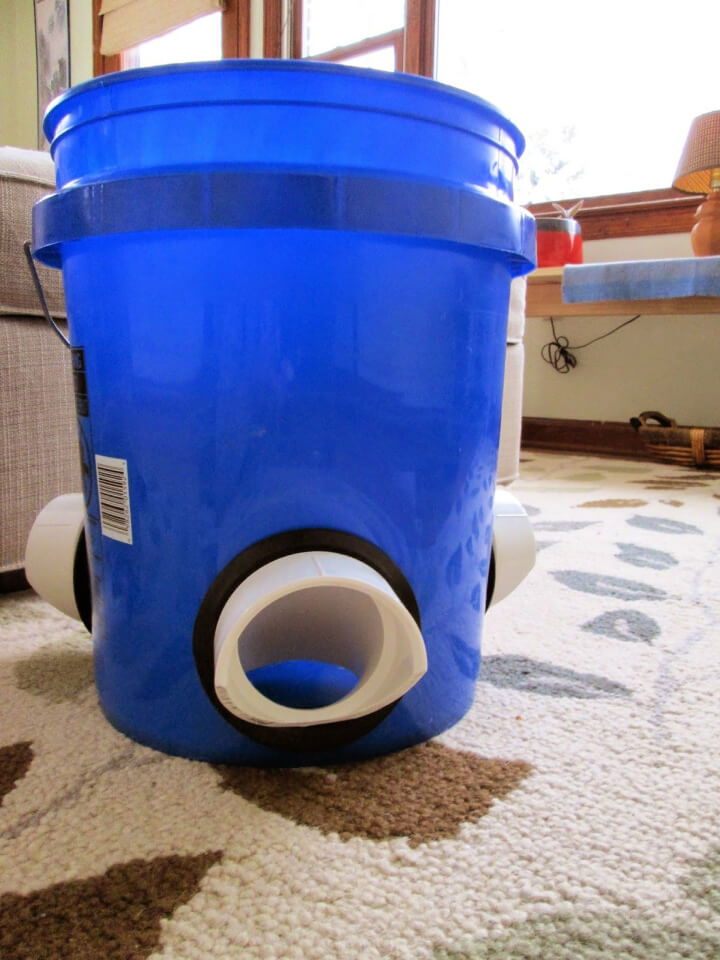 The basic concern with having pets at home or chickens in the backyard arises when you have to leave for a whole weekend! Who is going to chicken-sit for you! Right? With this magical and self-refilling chicken feeder, you don't have to worry about that ever. opencoop
6. Automatic Chicken Feeder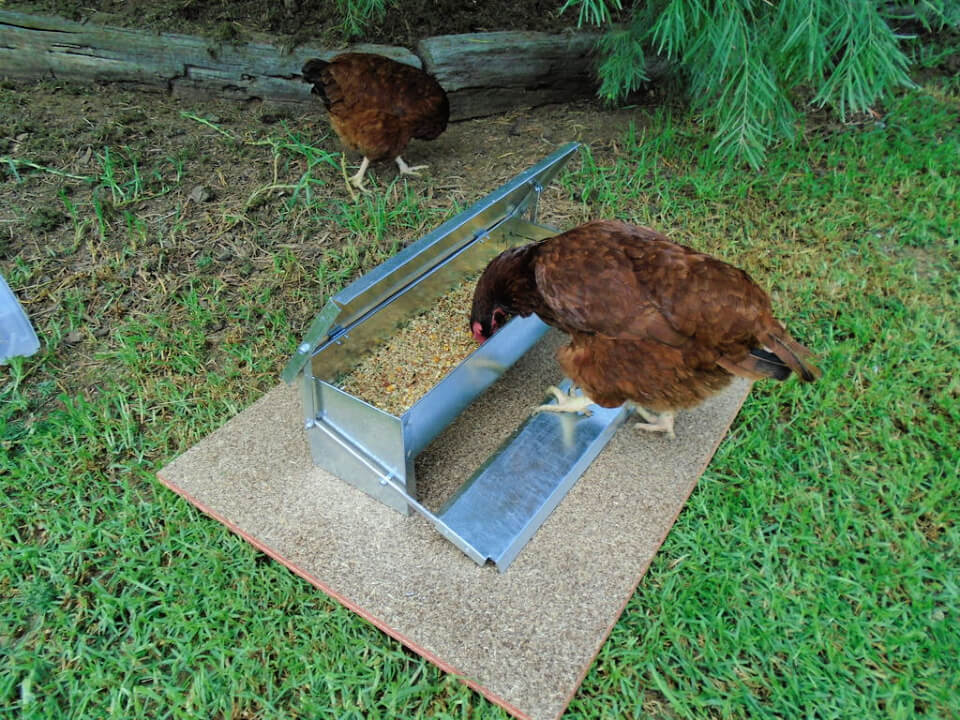 Our guess is if you have your chickens roaming around in an open coop, you must have been facing issues with wild birds taking away the food. With this automatic feeder, only your chickens can have access to the feed. See details in the tutorial. instructables
7. Make a Treadle Chicken Feeder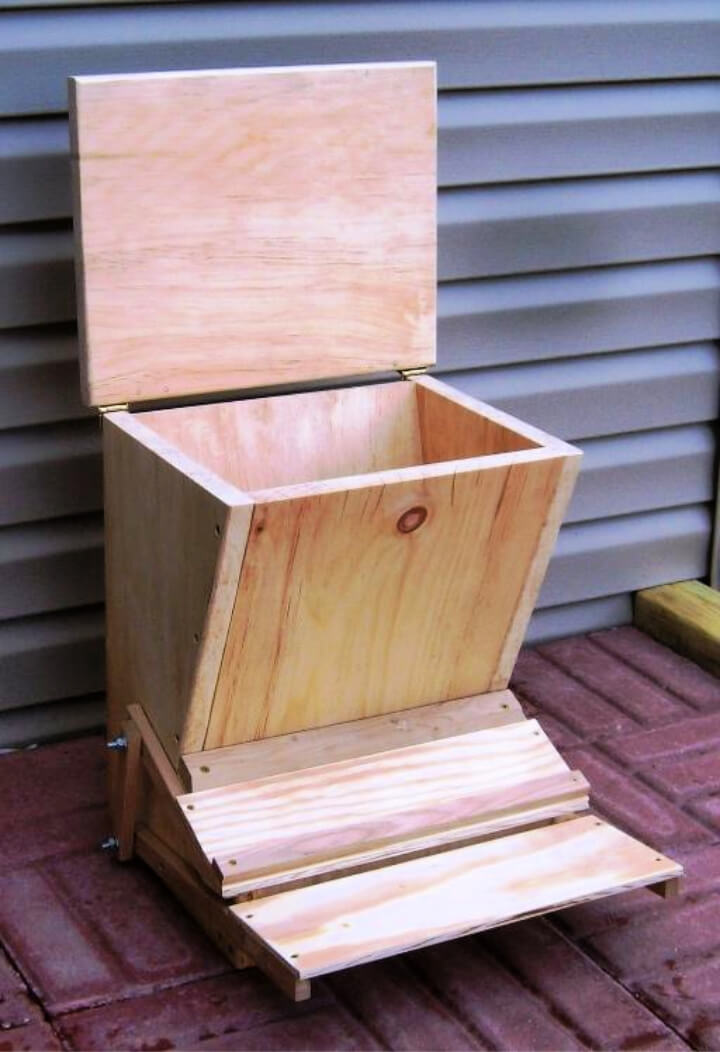 Make a helping treadle chicken feeder for your coop and ease up your life, BIG Time! This tutorial is literally going to walk you through the process of holding your finger. With step by step guide and detailed illustrations. woodworking
8. Bucket Chicken Feeder
A bucket chicken feeder is going to make your life way more comfortable. It is easy to manage and refill, plus it is hard to spill. You can fill the bucket and don't have to worry about the feed anymore when you are away. See details in the tutorial. werefarfrom
9. DIY Chicken Feeder Out of PVC Pipe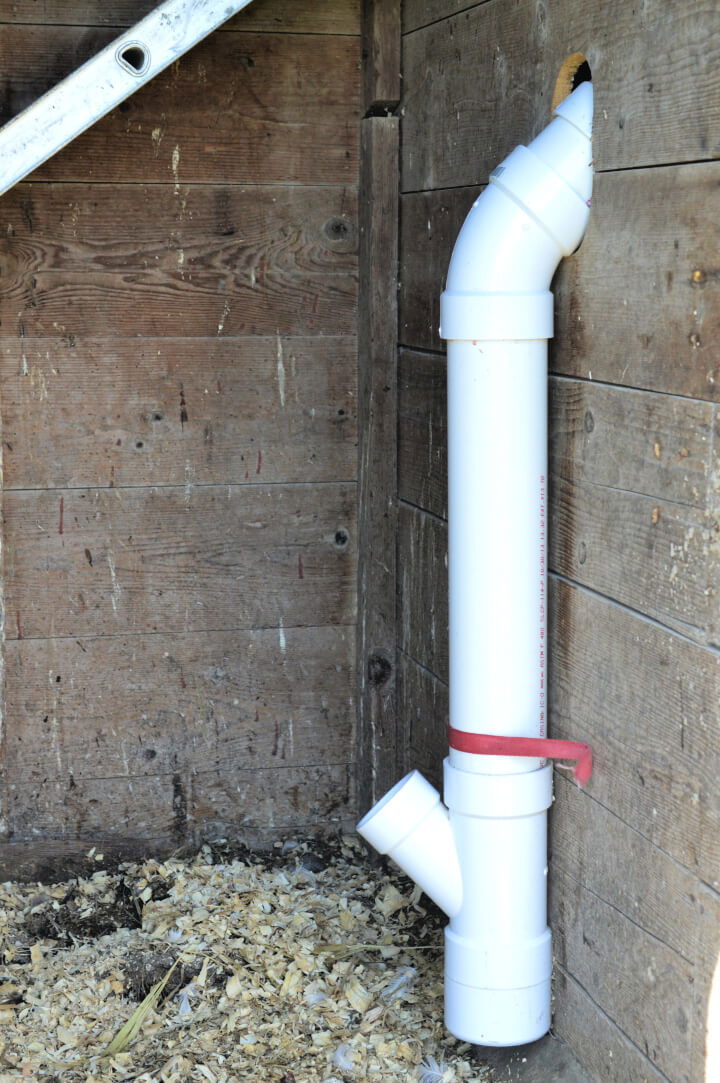 It is known to everyone that chickens are the messiest when it comes to feeding. They love spelling it around everywhere, and well, coop or backyard cleanliness is not always your priority with all the workload. Save yourself with this PVC feeder. littlehouseliving
10. Chicken Feeder from PVC
Get your chickens their exclusive chicken feeders and get yourself ease of mind in managing the mess. With these multiple PVC DIY chicken feeders, you can easily manage the feed supply by cutting yourself some slack. See details in the tutorial. sugarmaplefarm
11. Outdoor PVC Chicken Feeder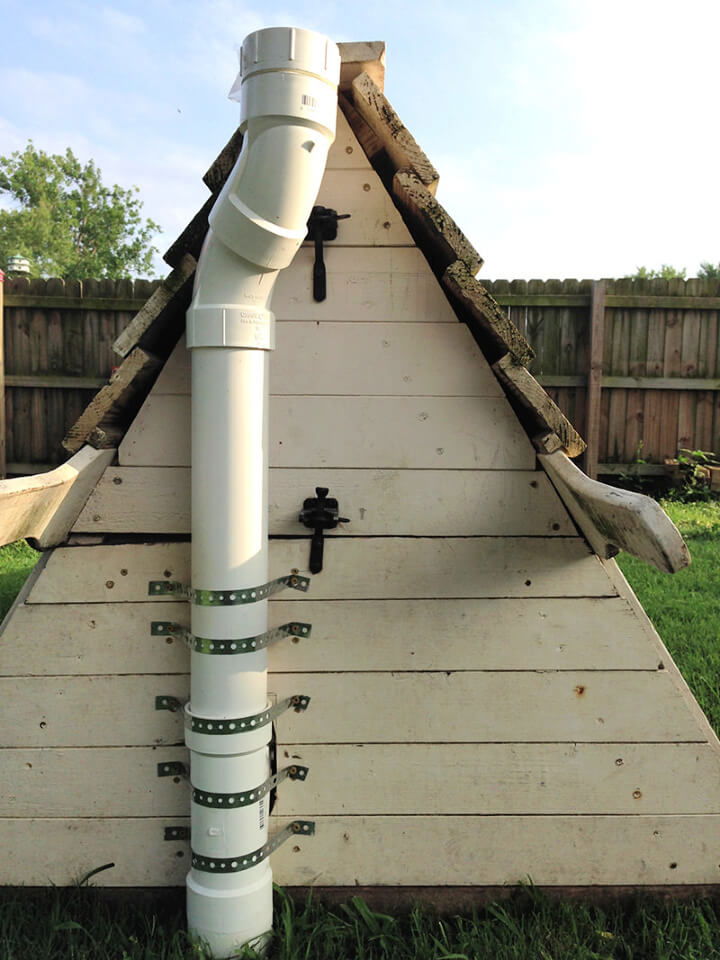 Save yourself from the pain of cleaning a messy chicken coop. Eliminate food waste as much as you can with this DIY PVC chicken feeder! All you need is a simple and inexpensive chicken feeder! See the DIY chicken feeders tutorial for details of supplies required and process. hobbyfarms
12. DIY Bucket Chick Feeder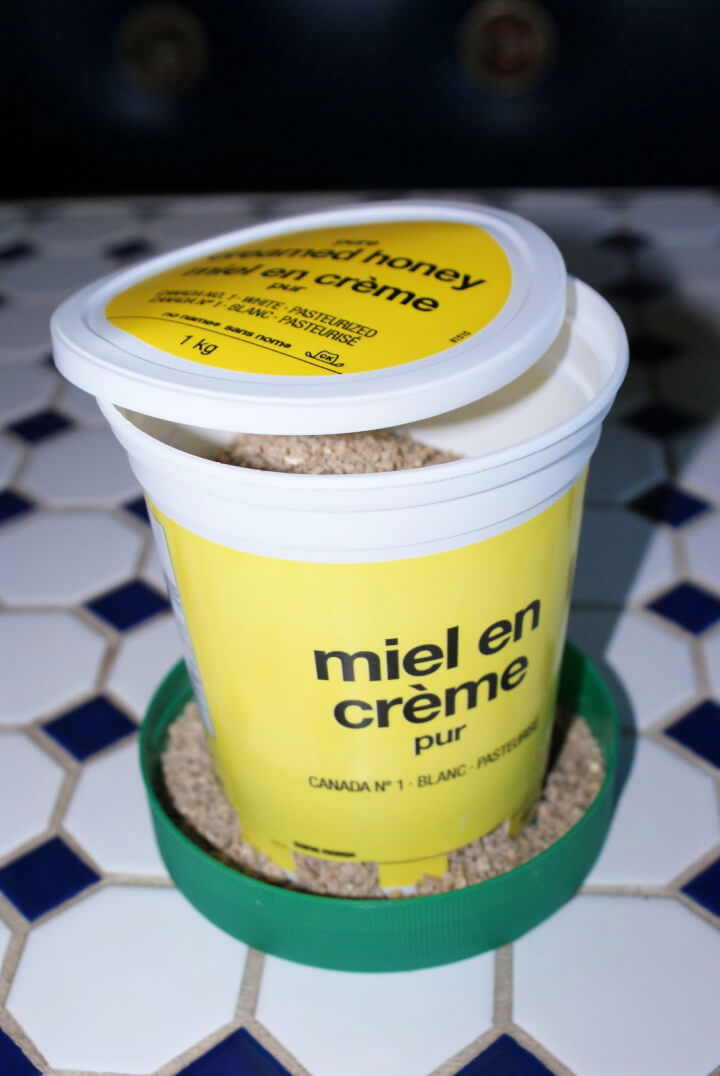 Make an auto refilling chicken feeder for your kids in a bucket that will keep them one beak away from the feed supply! It is an insanely inexpensive and easy idea to bring into some helpful reality. See details in the tutorial. offthegridat
13. DIY No Fuss Chicken Feeder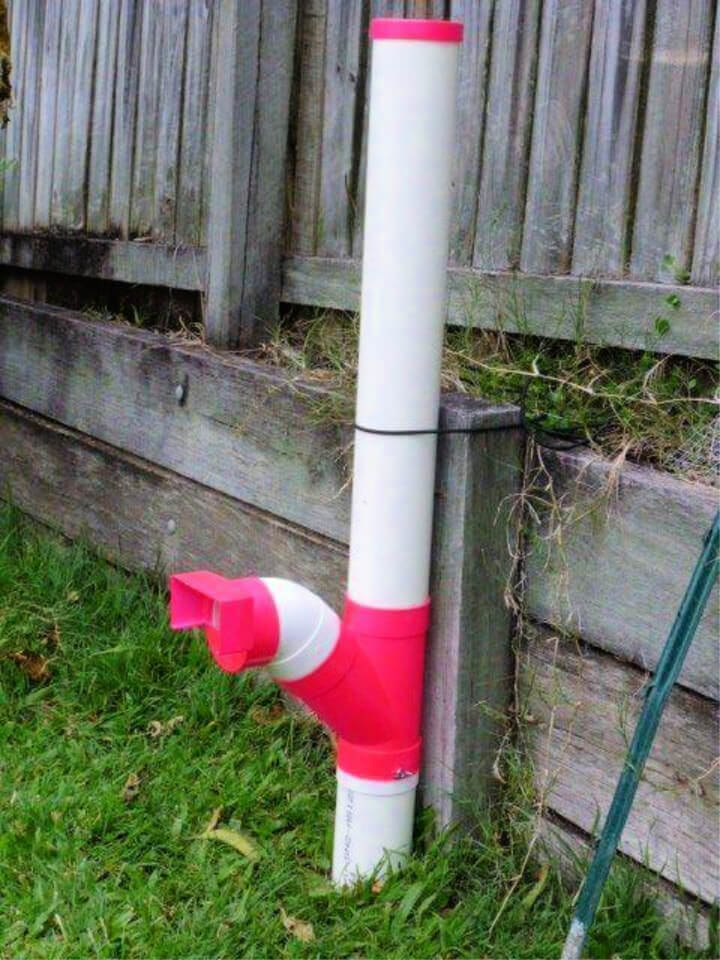 With all the workload and home chores crushing you down, there is absolutely no time available for a fussy chicken coop! Make it literally easier for you with this no-fuss chicken feeder. The tutorial comes with a downloadable manual! patchtotable
14. Build Your Own 2-Week Chicken Feeder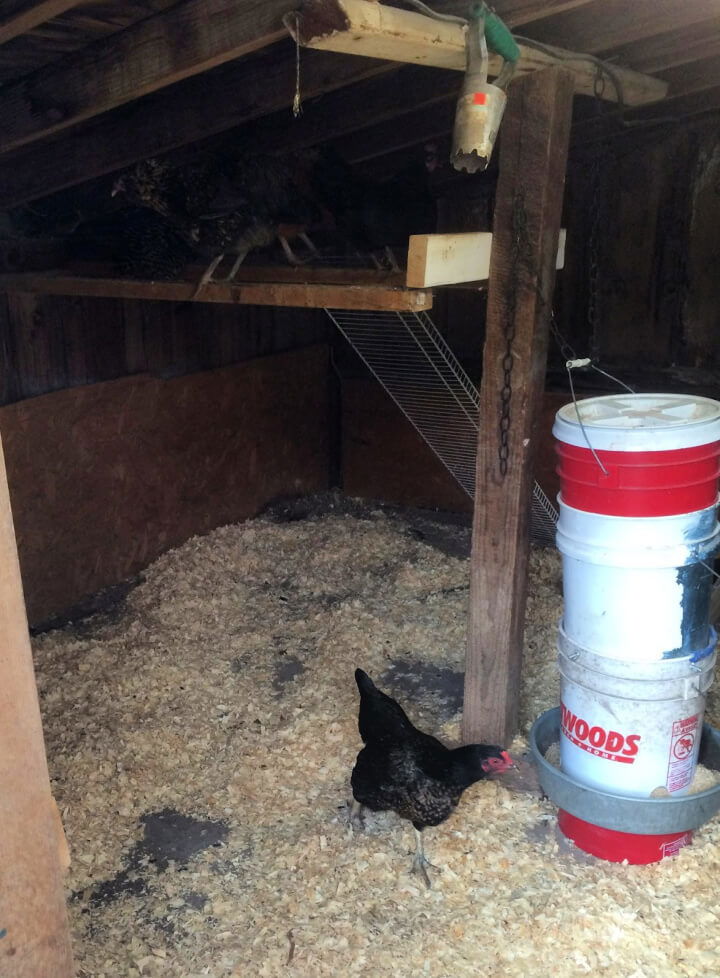 With this multiple-week feeder, you can easily and swiftly manage your feathered friends. This tutorial could come in really handy if you have dust allergies or are going away for a few weeks. Head over to the tutorial for details to make this. hawk hill
15. DIY Bulk Chicken Feeder
Chicken feed is definitely inexpensive, and you wouldn't want to waste money buying it repeatedly! With this DIY chicken feeder idea, you can make sure your money is minimally wasted, and your chickens have ample feed supply! homeandgardening
16. Plywood Chicken Feeder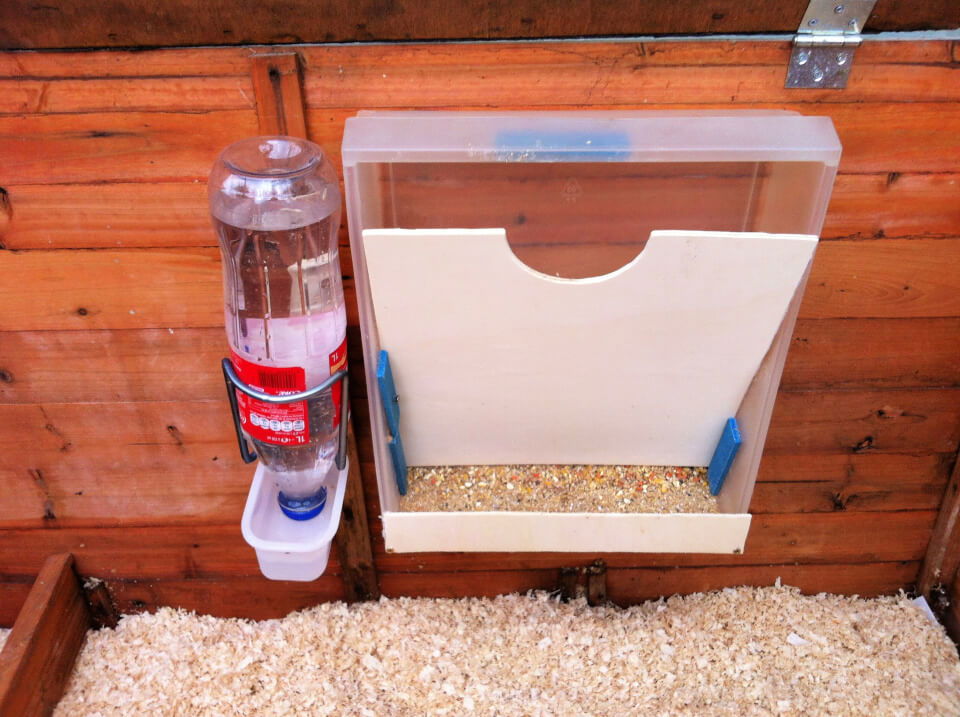 This boundary inspired plywood chicken feeder can keep off the rats or any other trespassers. While you can manage the chickens more systematically and go easy on yourself! Plus, this would help minimalize the feed waste to a noticeable extent.
17. Homemade Automatic Chicken Feeder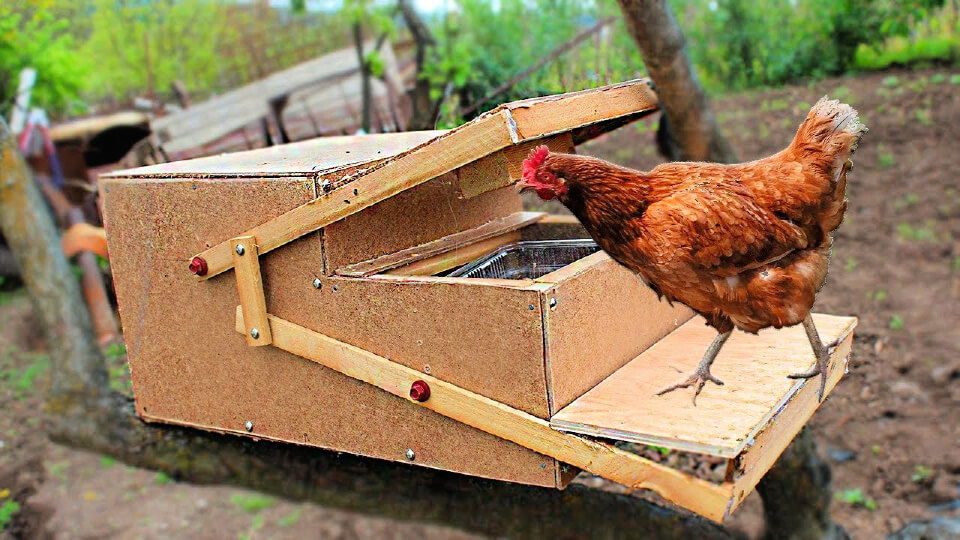 A homemade automatic chicken feeder is what you need to ensure that your chicken feed is only accessible to your chickens! And not to any other wild feathered friends. The tutorial will walk you through the steps to making this savior. youtube
18. Rustic Wood Chick Feeder from Pallets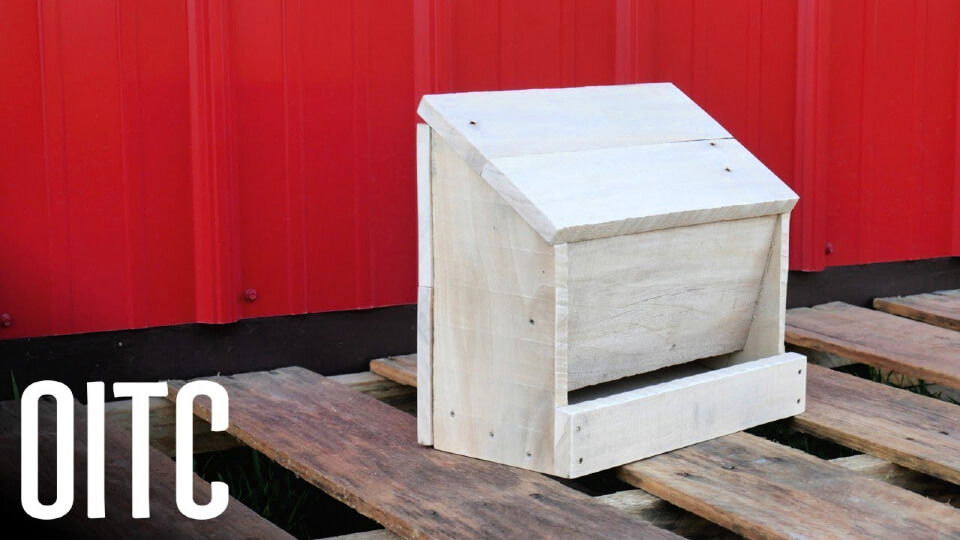 Who says a chicken feeder has to be unexciting? With some reclaimed wooden pallets, you can make an utterly exciting project of making a DIY chicken feeder. Add a rustic touch to your backyard! See the tutorial for details. youtube
19. Easy DIY Chicken Grit Feeder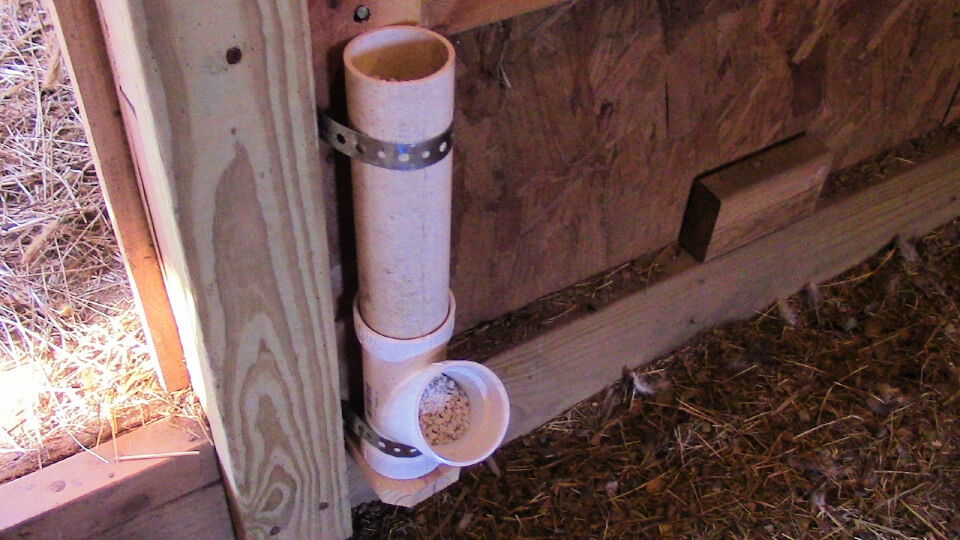 With this DIY chicken grit feeder, you can rule out the food spilling part to a minimal level. All the while easily managing the food refilling part. Help eliminate food wastage. Head over to the tutorial for details and steps involved to make this. youtube
20. Build Your Own Chicken Feeder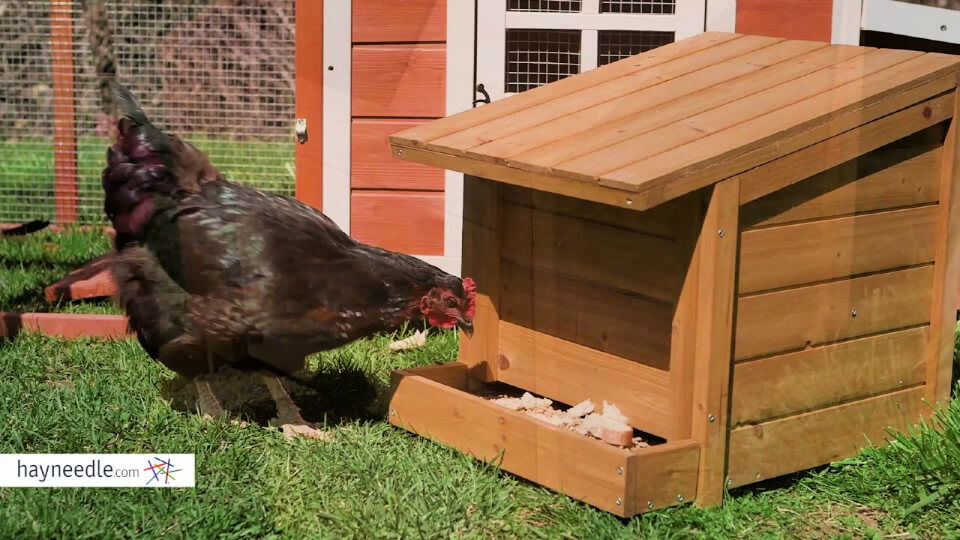 Give your chicken coop a complete homey look for your feathered friends. With this DIY chicken feeder idea, you can make a readily handy wooden chicken feeder and save your lawn from some trampled grass. See details in the tutorial. youtube