Hitting the gym is a great activity to maintain the physical fitness that is vitally important to living a healthy style of living! So, getting the membership in the popular gyms in your area, can cost you big and you will also have to pay to the trainers, so it gets highly expensive! So, instead of joining the gym, you can make your own gym at home by getting the necessary gym equipment, machines, and tools! Buying the expensive exercise machines and gym equipment would be a highly expensive affair, so, you can consider making your own great and accurate gym equipment at home using the recycled materials!
This will save tons of your money and when you have the gym right in your home's comfort, you will also be free of the time limits and can exert yourself to do some great workouts anytime in your home without leaving the comfort of your home!
So willing to make a gym at home? Then just have a look at these DIY Gym Equipment Projects that are totally great and creative and would definitely be a big surprise for the gym lovers! Here these ideas will show you that how you can recycle the various different items lying around to make outstanding gym equipment in no time! And the very good news is that you can even make this gym apparatus and equipment when being on a tight budget! So, time to be fit with no excuse, just build your own gym right in your home by making all the necessary machines and tools at home!
Do a little engineering with the wooden pulley and wooden slats and build your own fantastic rowing machine at home! Recycle the old wood lying around and make instant great stunning walls, make an empty wooden frame and cover it up with the rope net to make a climbing wall and also add a solid wooden board with custom hooks or hardware to make the climbing holds and make amazing climbing walls!
Fill also the rubber balls with the concrete, and next add the PVC pipe handles to them to make perfect kettlebells that will cost you much less! Make the lovely exercise bike with the laptop holder installed to its handle and also make use of wood, floor flanges, metal pipes, and custom metal joints and elbows to make stunning pull-up bars in your home gym! The list will also guide you to install the professional metallic gym equipment and the mechanism to gain a pro-style gym at home!
Recycle also the old tires and add custom belts and straps to them to make lovely tire sled pull at home and also go handmade with the wood or plywood sheets to make awesome looking plyometric boxes for your home gym! Check out some more great inspirations for the gym equipment in the given below list and also click on the attached links to open complete project details and also to open complete project tutorials!
Awesome DIY Rowing Machine: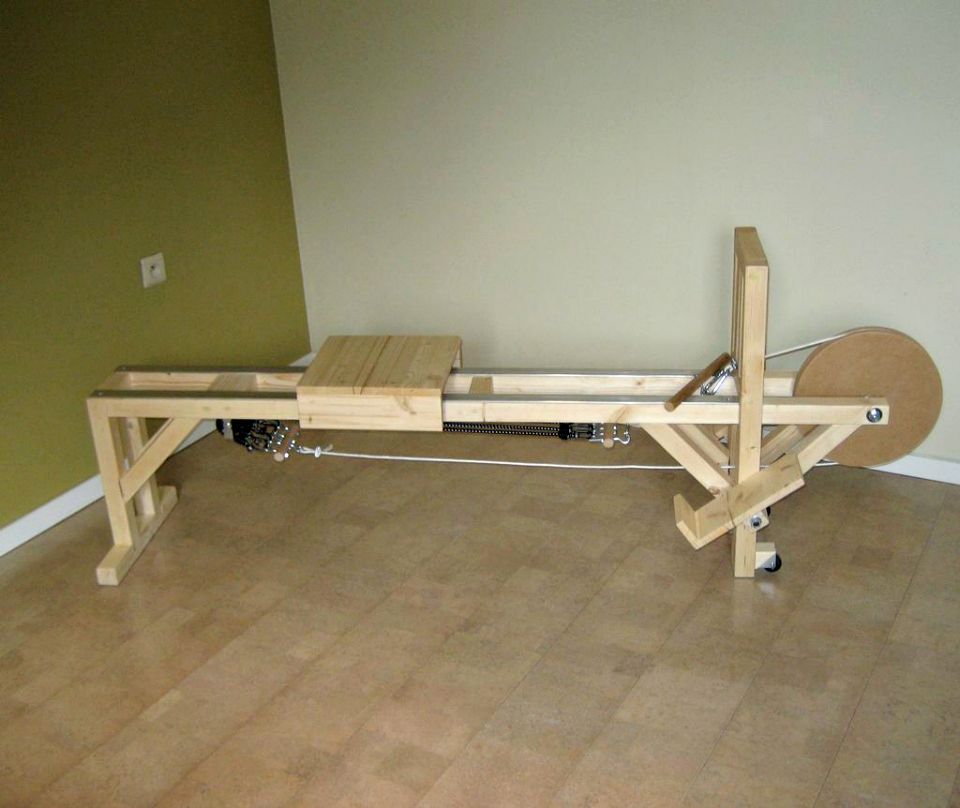 Instructions: instructables
DIY Climbing Wall and Cargo Net:
Instructions: mincingthoughts
How To Creating an At Home Gym: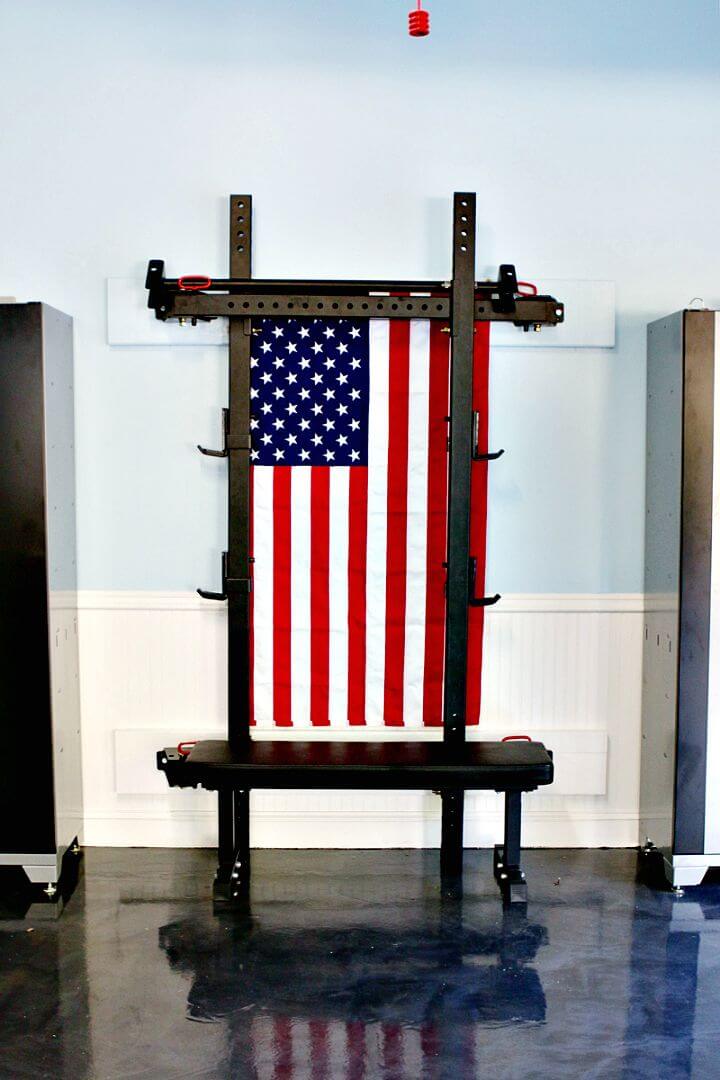 Instructions: bowerpowerblog
DIY Kettlebells For Under $10: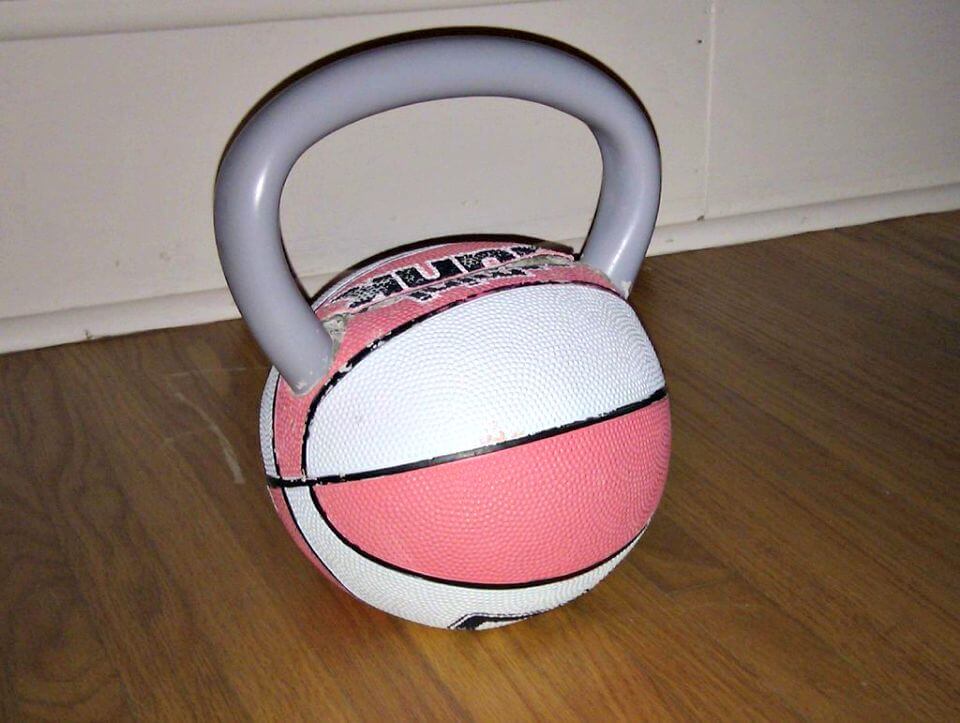 Instructions: instructables
DIY Exercise Bike With Laptop Holder: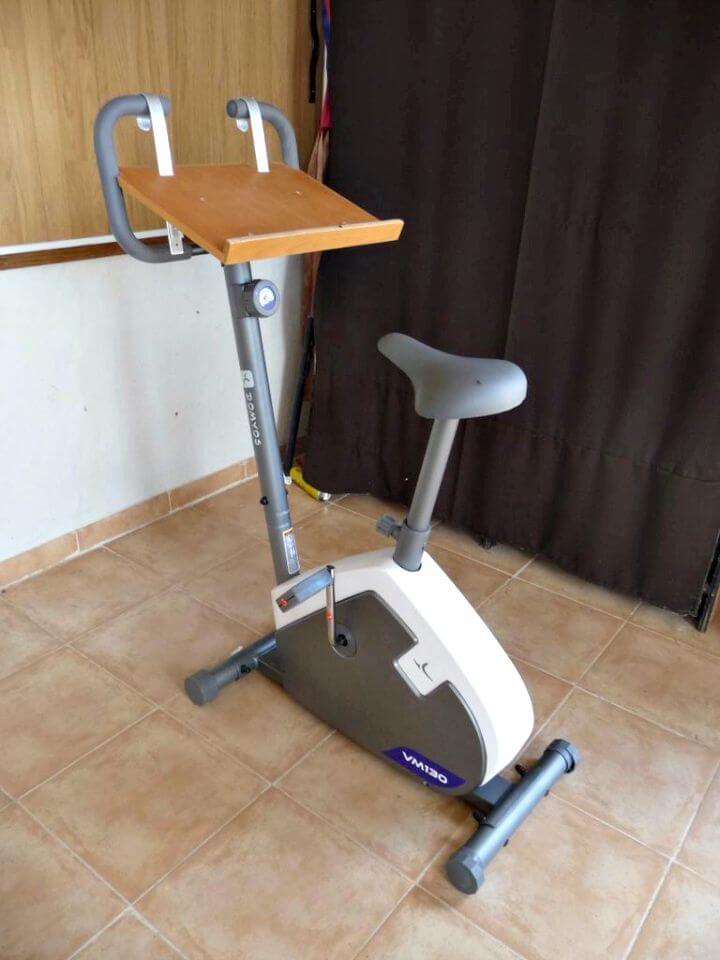 Instructions: instructables
DIY Pull Up Bar – Updated: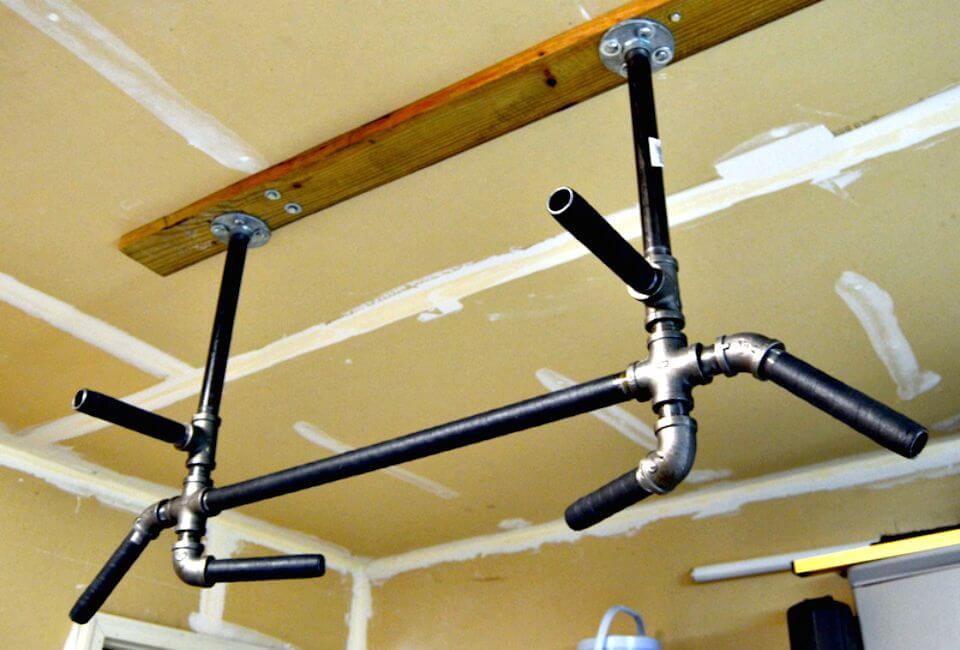 Instructions: yourfitnesspath
DIY 3 In 1 Wood Plyo Box For $35:
Instructions: simplysadiejane
Adorable DIY Tire Sled Pull with Straps and Belt Under $30:
Instructions: camykennedy
Build A Kettle Bell For 10$: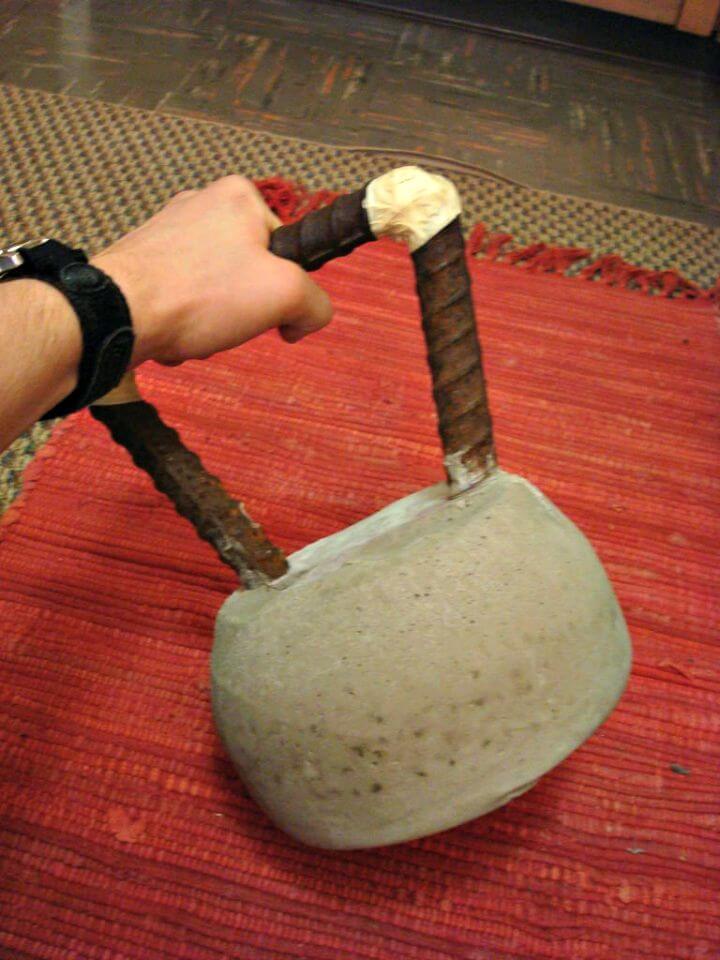 Instructions: instructables
How to Make a Plyometric Box:
Instructions: diypete
DIY Large 70 Pound Sandbag:
Instructions: mitchandmajken
How To Make Homemade Power Rack: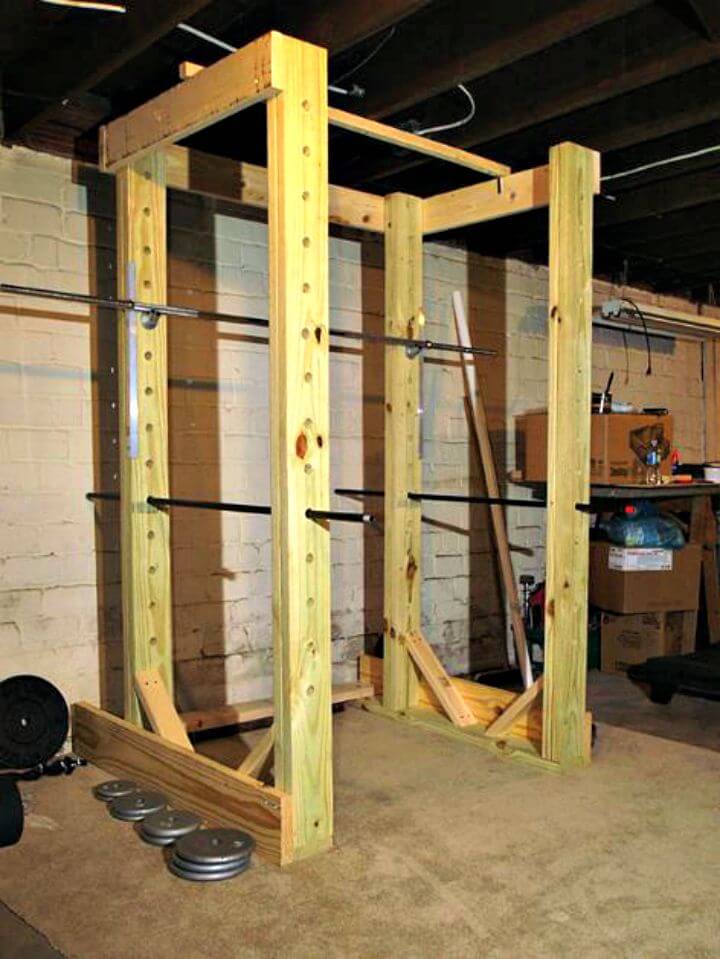 Instructions: home-gym-bodybuilding
Adorable DIY Battle Ropes:
Instructions: gymperson
DIY Power Rack and Lifting Platform For Under $200:
Instructions: imgur
Easy DIY PVC Gymnastic Or Fitness Rings: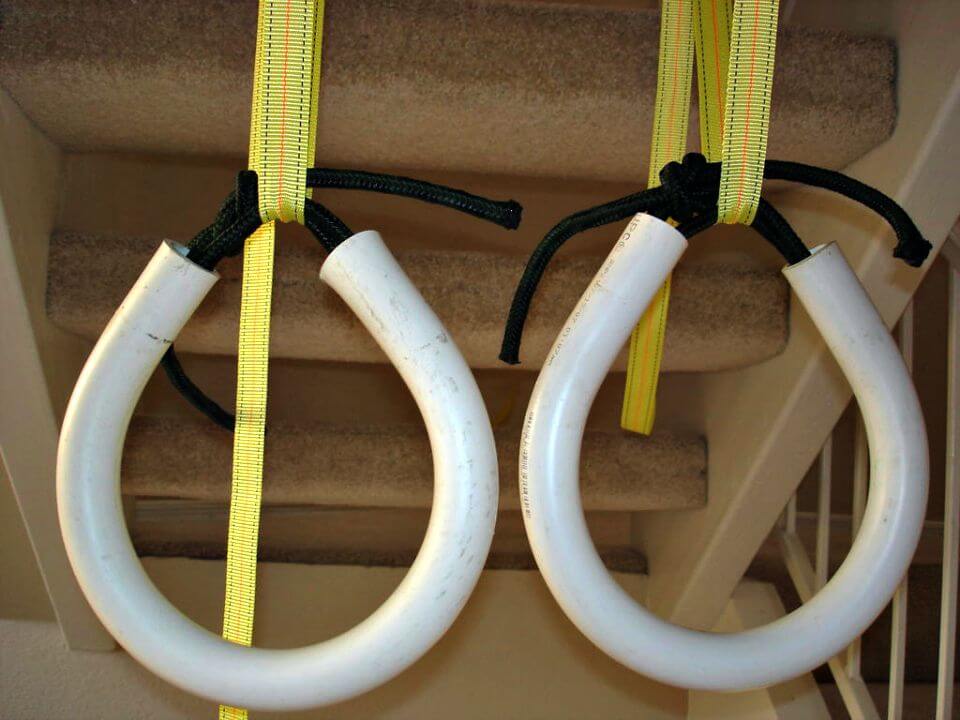 Instructions: instructables
How To Build Crossfit Garage Gym:
Instructions: simplysadiejane
Adorable DIY Squat Rack: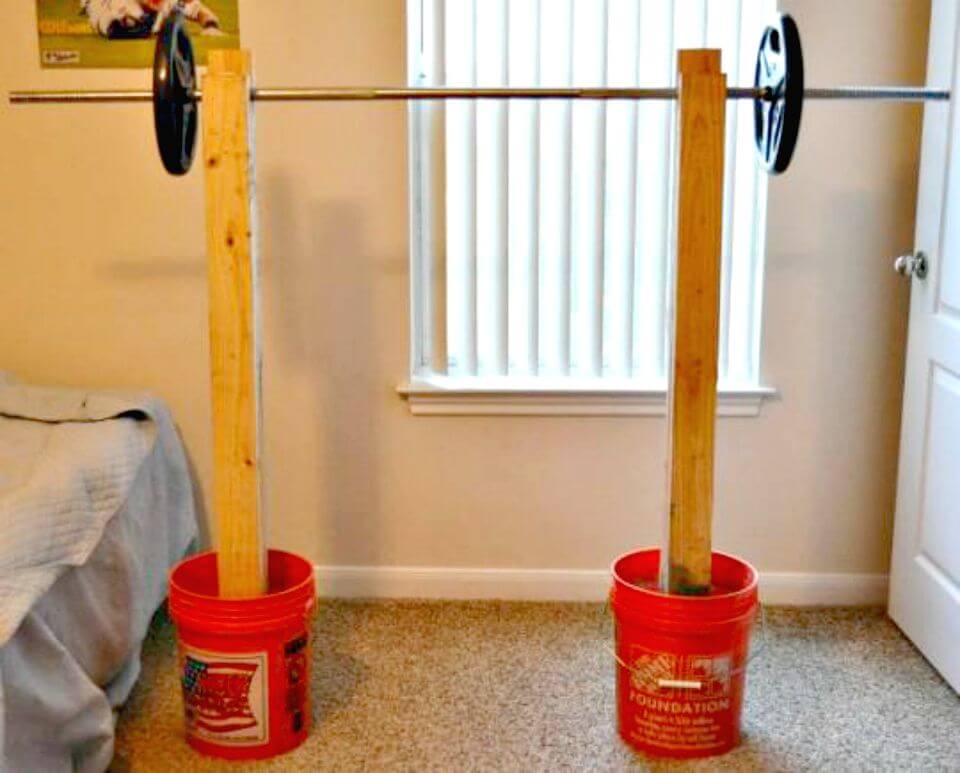 Instructions: guppytales
Easy DIY Sandbag and Bucket:
Instructions: mitchandmajken
Make Your Own Trx For 6 Dollars:
Instructions: scoobysworkshop
Easy DIY Exercise Ball Cover: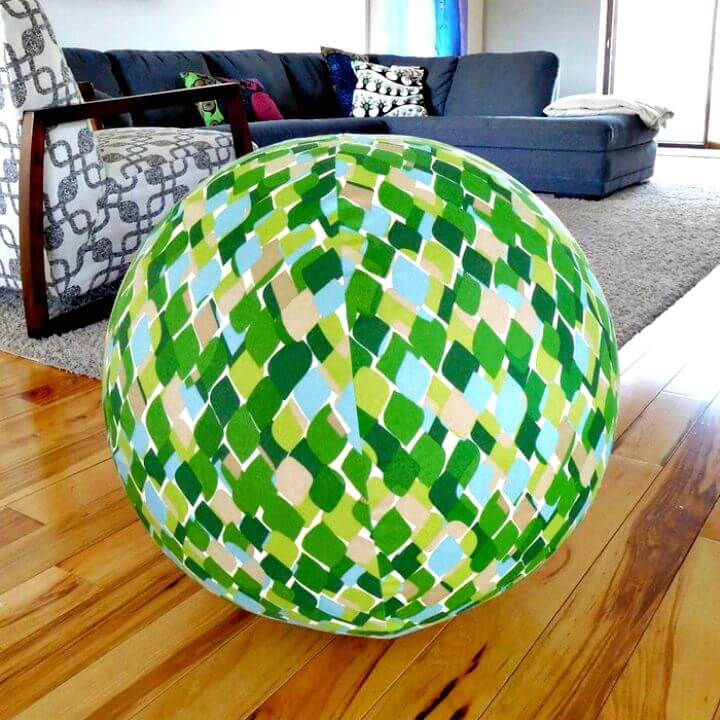 Instructions: instructables
Simple DIY Free Standing Pull-Up Bar: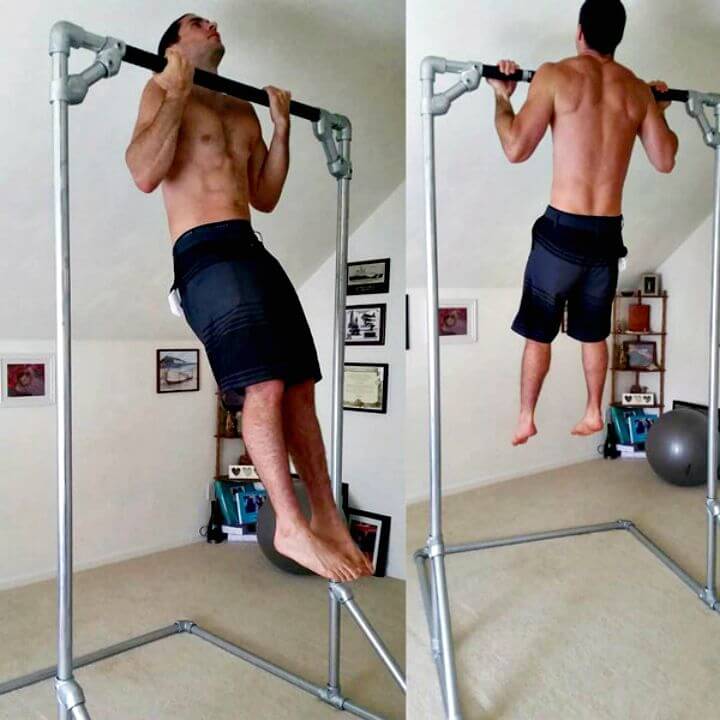 Instructions: simplifiedbuilding
Make Your Own Weight Rack And Bench: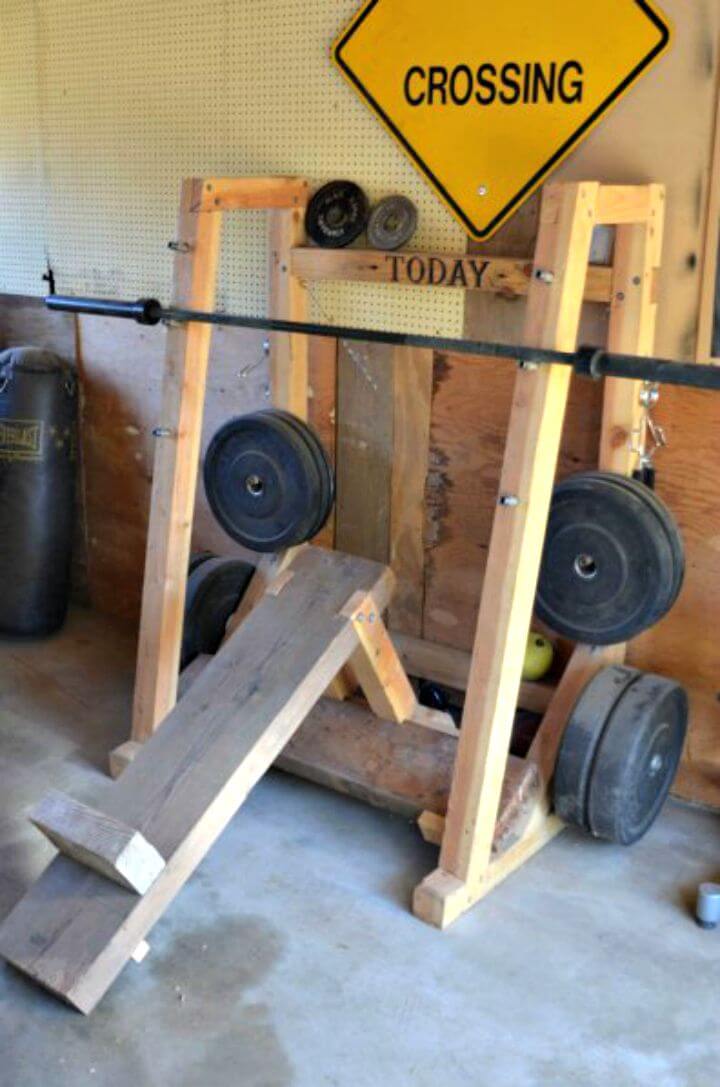 Instructions: craftyjack
Quick DIY Climbing Peg Board:
Instructions: garagegymreviews
How To Build See Saw For Exercise: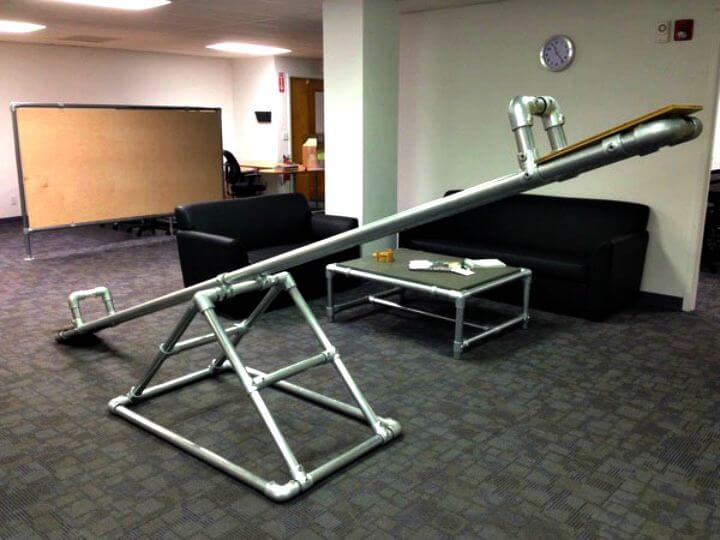 Instructions: simplifiedbuilding
Easy DIY Wall Mounted Makiwara:
Instructions: abieneman