There's nothing as iconic as a minimalistic IKEA Billy bookcase hacks! It can introduce an utterly stately look to your home decor. Ikea has successfully spread this minimalism across the globe. As per their own records, on average in every five seconds, a Billy bookcase is sold! Imagine its usefulness and importance form that.
We have gathered some fantastic and appealing 25 best IKEA Billy Bookcase hacks. After all, a Billy bookcase is not just a place to hold books. It's so adaptable that you can have so many perfect decor items added to it. Or manage or organize other stuff as well. The idea is to maximize the utility of the Billy bookcase after exploring through these IKEA hacks. With the multiple sizes and designs of Billy bookcases, you don't have to spend a fortune on built-in designs.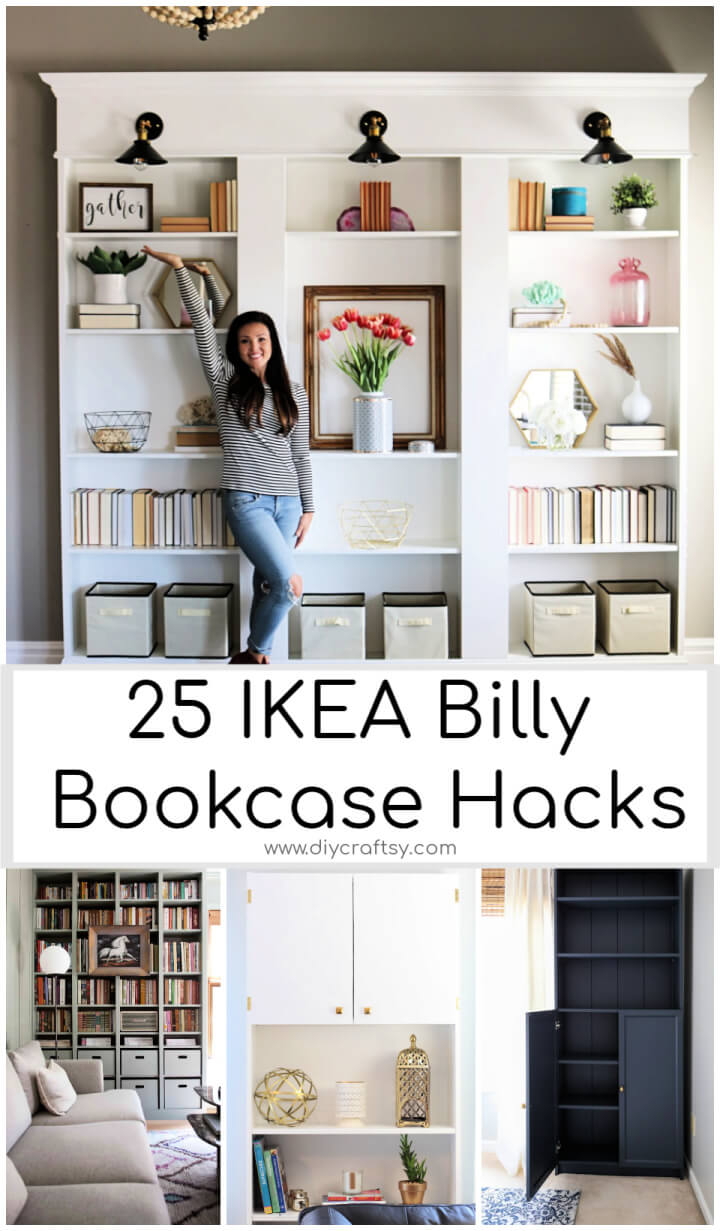 Can you design your Ikea Billy bookcase?
You can easily move them in case of relocation. You can fit them in ant any other suitable corner or in front of a wall in case of revamping the decor. There's just so much scope you get with these IKEA Billy bookcase hacks.
From creating custom closets to adding doors, or widening the storage options. We have got all the cool IKEA Billy bookcase hacks here. These options will never let you get bored of your Billy bookcase! Let's dive in but first, don't forget to get hold of your creative tools. And, the imagination, of course. There's just so much you can do with an IKEA Billy bookcase and make it look way more appealing.
Built-in Ikea Billy Bookcase Hack: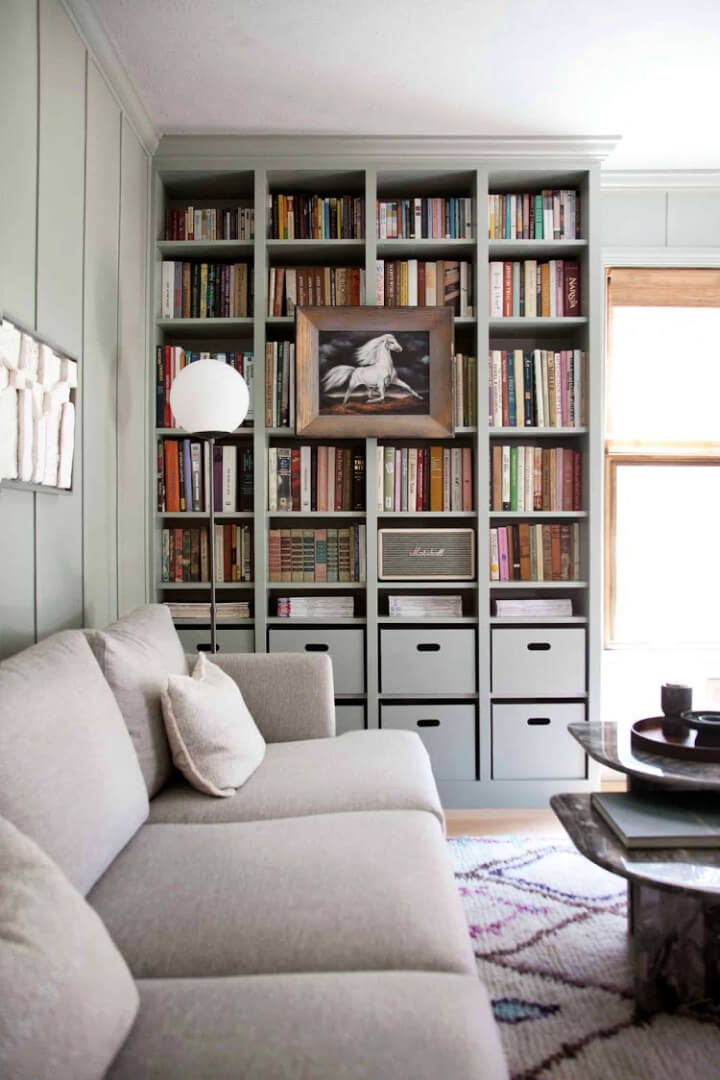 The tutorial elaborates on how using IKEA shelves you can craft this ultimate beauty. Don't spend a fortune on built-ins to organize your home library.
Some Billy cases gathered together with few other supplies can do the charm. Check the tutorial for details. abeautifulmess
How to Hack Sliding Doors for IKEA Billy Bookcases: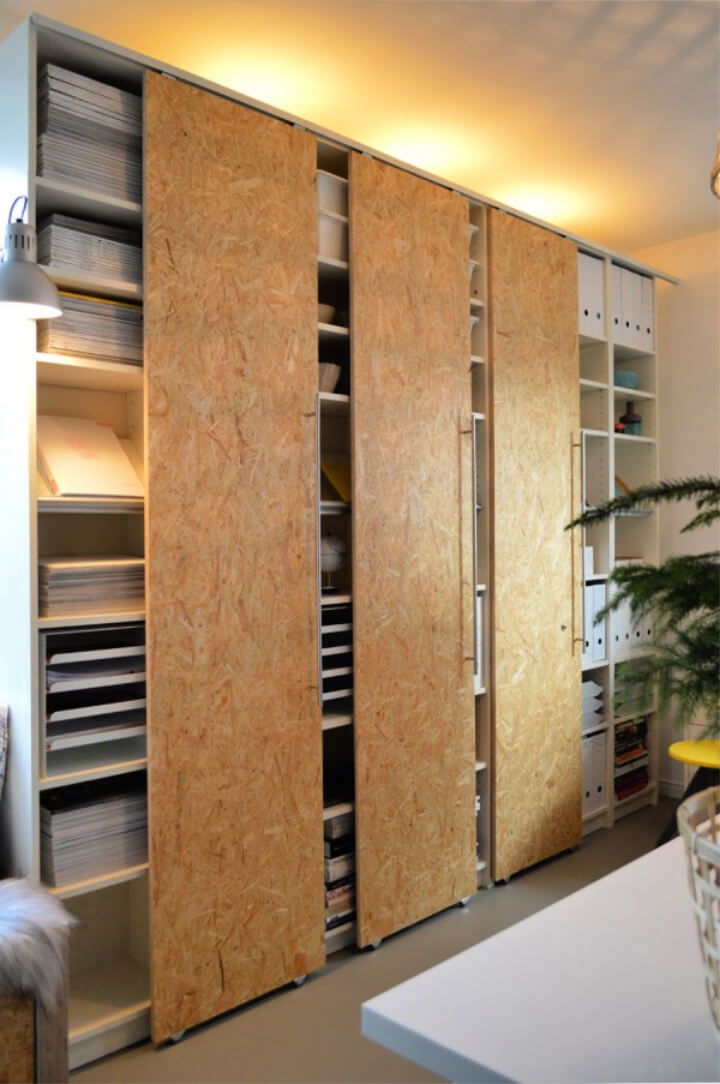 If you are looking for a full-fledge storage space to keep your living rooms ideally manageable. This Billy bookcase hack with sliding doors can be your BEST option.
The added advantage is that you can add minimalistic wooden doors to refine up the entire look. ichdesigner
DIY Ikea Billy Bookcase Built-ins:
Minimalism at its best! Have an entire corner set up filled with your personal place of taste. This tutorial will elaborate on how you can have an insanely cheap IKEA Billy bookcase built-in. The finished look will completely alter the room's aura. Check details in the tutorial. placeofmytaste
Ikea Billy Bookcase Hack With Shiplap: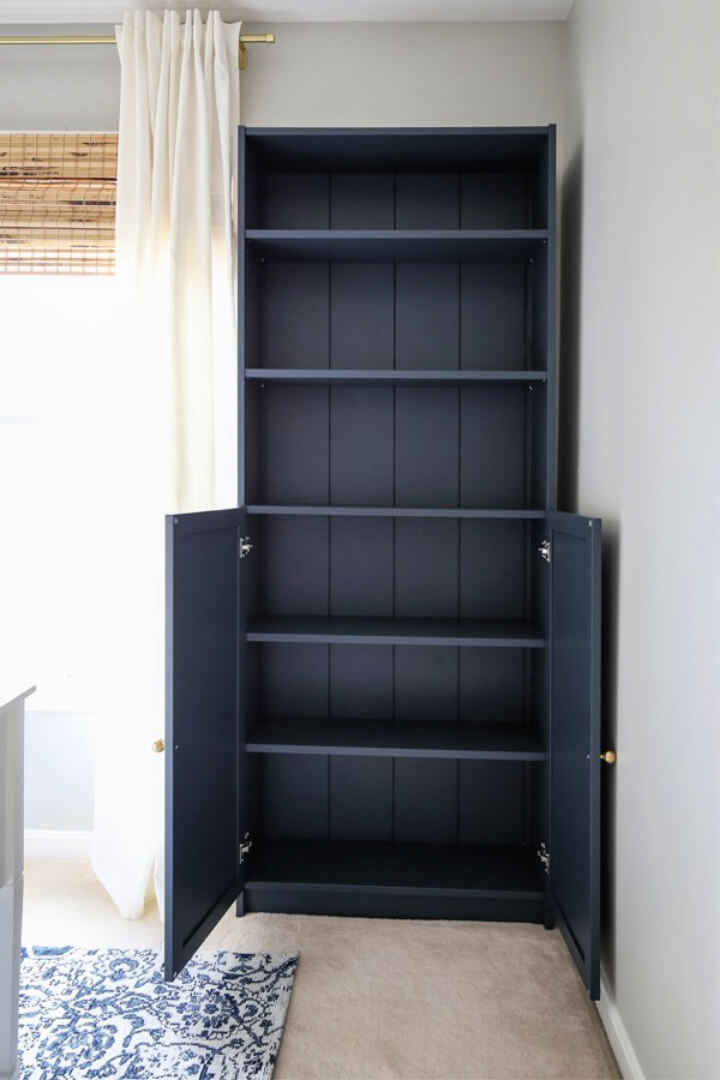 If you are looking for a stately office decor idea, you have landed in just the right place. This IKEA Billy bookcase has been upgraded using a shiplap.
You can manage your important books or documents on the top and organize your cluttered stuff at the bottom. angelamariemade
Ikea Billy Bookcase Makeover: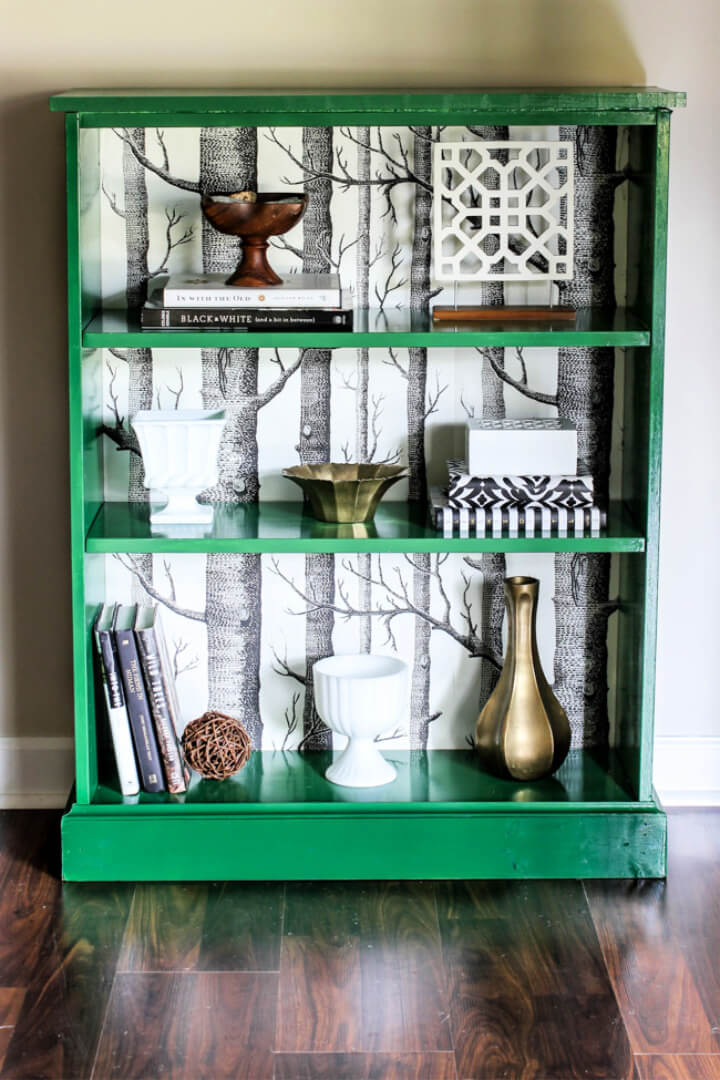 Transform your simple and single tone bookcase into something as catchy and appealing as this. Use any pop color of your choice, for the edges and for the inside.
You can even theme up to the paint with the decor color of your walls or furniture makeover. erinspain
Billy Bookcases With Grytnäs Glass Doors: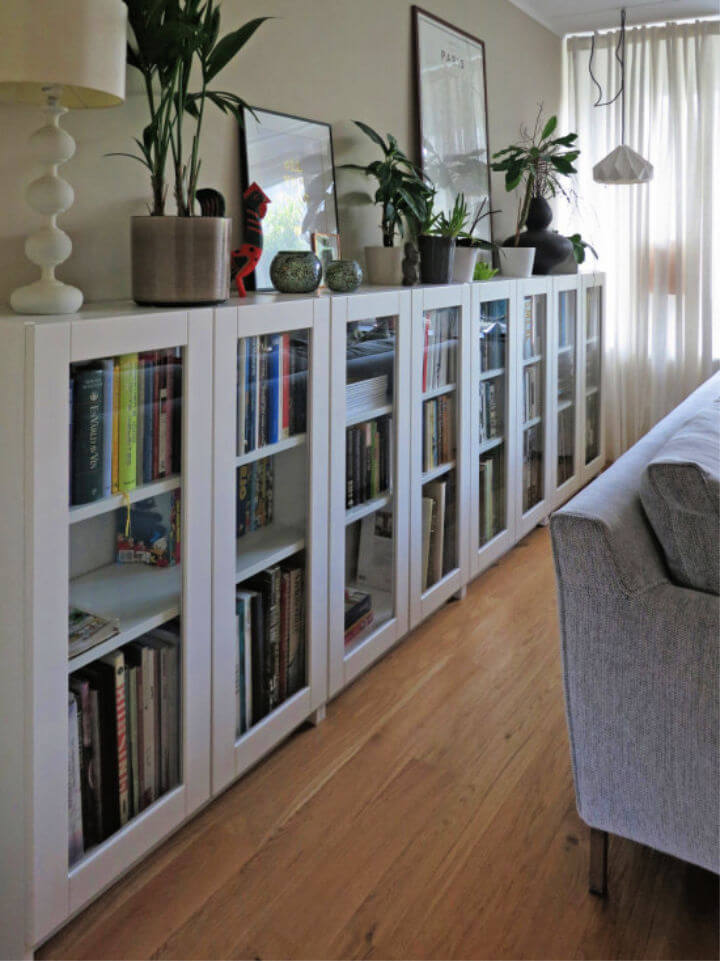 Everybody can remember the old school bookcases look with glass doors. Bring this minimalism to your home using Grytnas glass doors to give it a complete stately appeal.
The tutorial will walk you through the steps to master at this hack. ikeahackers
Pimp Your Billy in 10 Step:
Instead of choosing the conventional backdrops for your library walls. Why not have a classy Billy bookcase backdrop? Seeing at this vision is so appealing, and for a book lover, this could be your own personal heaven. Check details in the tutorial. scraphacker
Ikea Billy Bookcase To Drawer Hack:
If you have some old scrap of plywood lying somewhere in your garage, put them to an aesthetically excellent use.
This tutorial is laced with the classy hack to turn an IKEA Billy bookcase hack into this appealing piece. Get details in the tutorial. infarrantlycreative
Billy Bookshelf to Kitchen Bookshelves Hack:
To keep your kitchen, classy and well-organized use this Billy bookcase hack to transform the Billy bookcase shelves into these stately kitchen shelves.
You can keep your kitchen items in a well-managed way and also keep all your favorite recipe books in one place. 11magnolialane
Beautiful Ikea Billy Bookcase Hack:
Cover a boring or an ugly wall with this perfect IKEA Billy bookcase hack. Using some paints, doors, knobs, and hinges from any hardware store.
You can set up this beautiful piece to cover an empty or boring sight into something this elegant. designevolving
Billy Bookcase Hack With Library Ladder: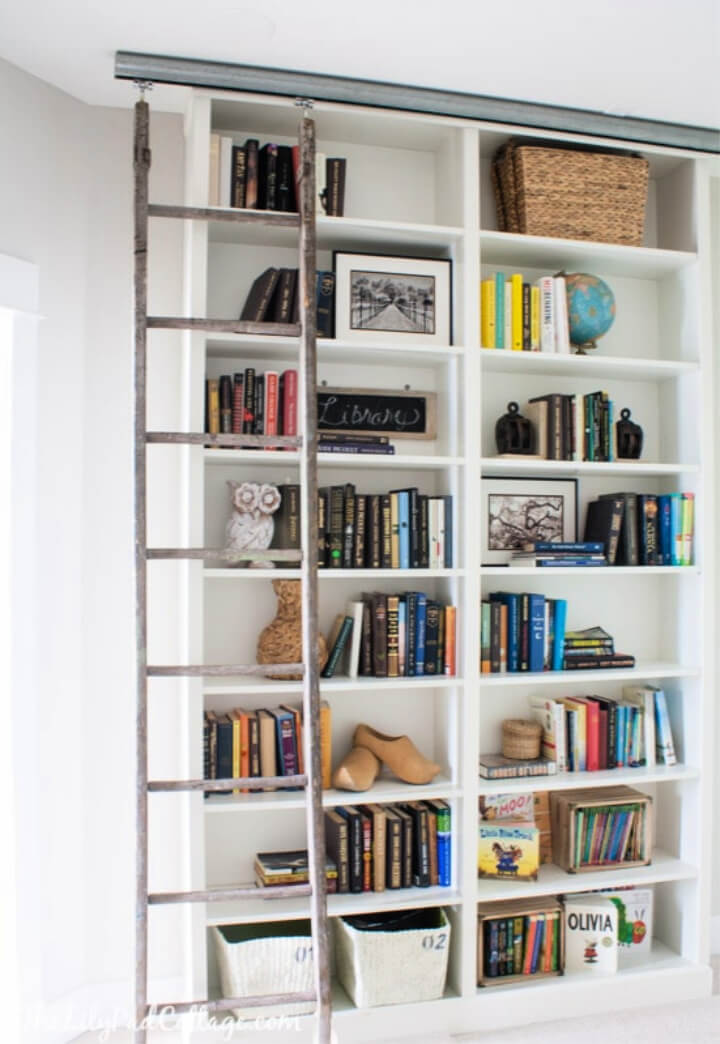 Give an uber classical look to your Billy bookcase by adding this classy sliding ladder. For a true book lover, all the exquisite and huge book libraries are a heavenly sight.
This tutorial will walk you through the idea to give life to your dreams. thelilypadcottage
Ikea Hack Built-in Billy Bookcases: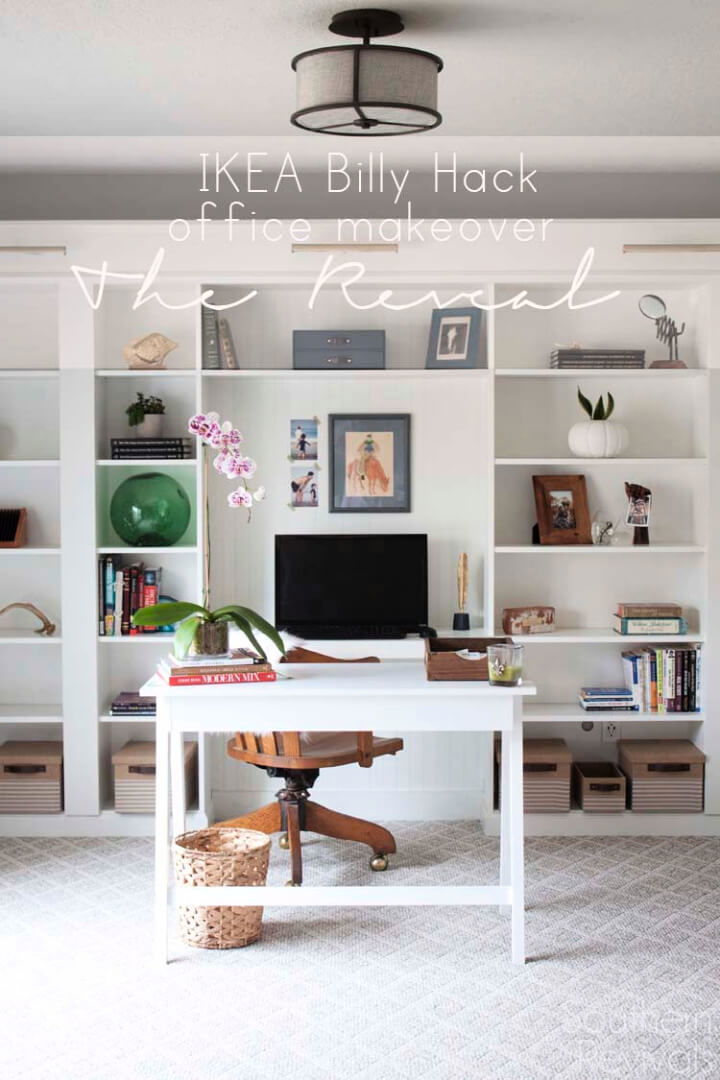 With this built-in Billy bookcases, you can have a perfectly organized and graceful office decor. Manage your things Smartly meanwhile adding up a flawless decor to your working place.
Charming surroundings mean positive environment to work in. southernrevivals
Turning IKEA bookshelves into Builtins: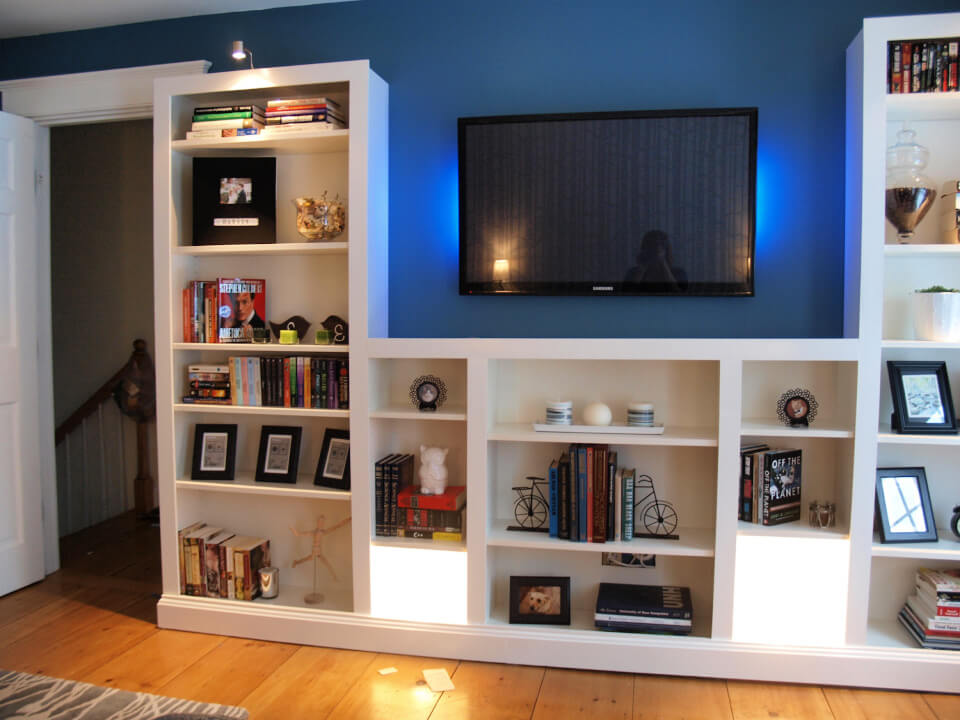 This tutorial will guide you through the ideally perfect hack to set up your living room with these IKEA Billy bookcases turned into a flaunting built-in.
Theme it up with the paint, add glowing lamps in some shelves to make it look regal. imgur
Besta, Billy, & Brass Bookcases: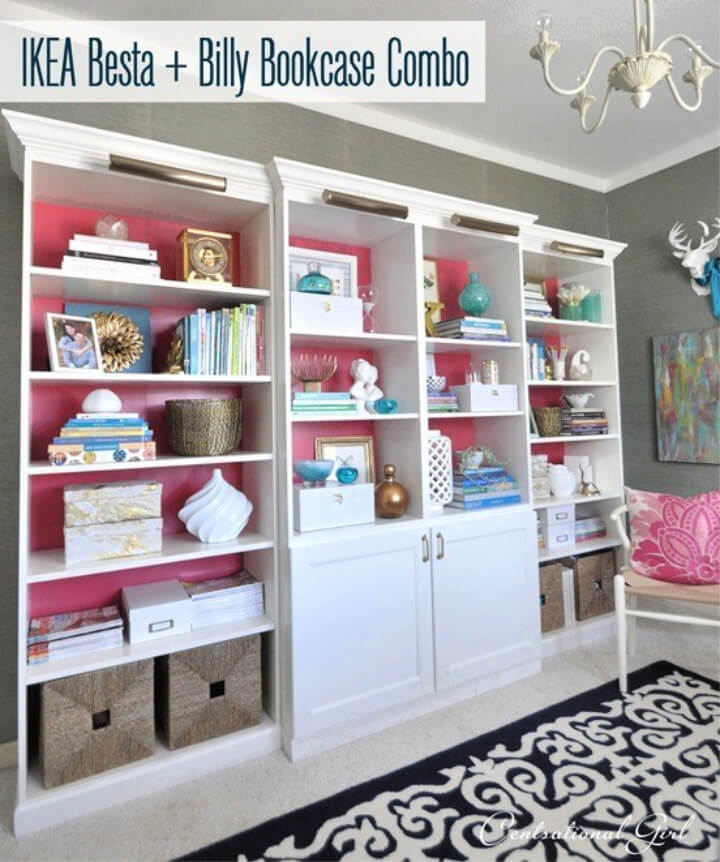 Combine three charming Besta pieces from IKEA with IKEA Billy bookcase and end up crafting this ultimately beautiful wall!! Paint the insides with any pop color of your choice.
Lighten up the interiors with bulbs or lamps. Get full details in the tutorial. centsationalstyle
L Shaped Bookshelves Hack: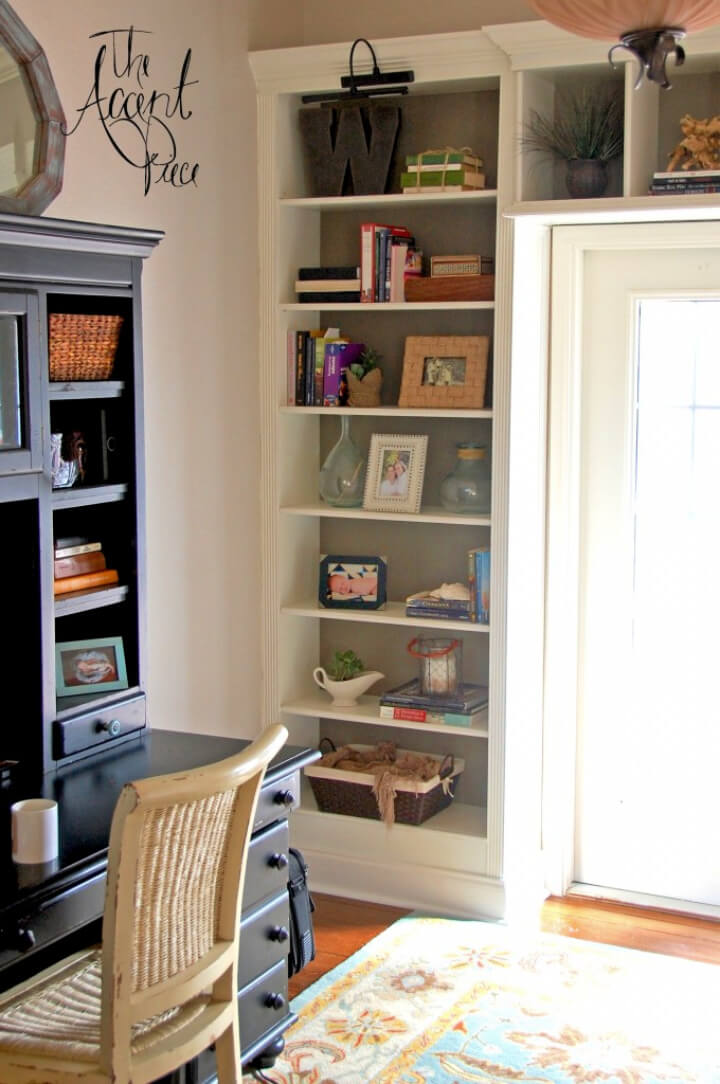 This looks one uber amazing idea for setting up your personal workplace or library into something mesmerizing with this L shaped IKEA Billy bookcase hack!
Keep all your favorite collection of books in one place. Get details in the tutorial. theaccentpiece
DIY Summer School – Ikea Hack Built-in Bookcases: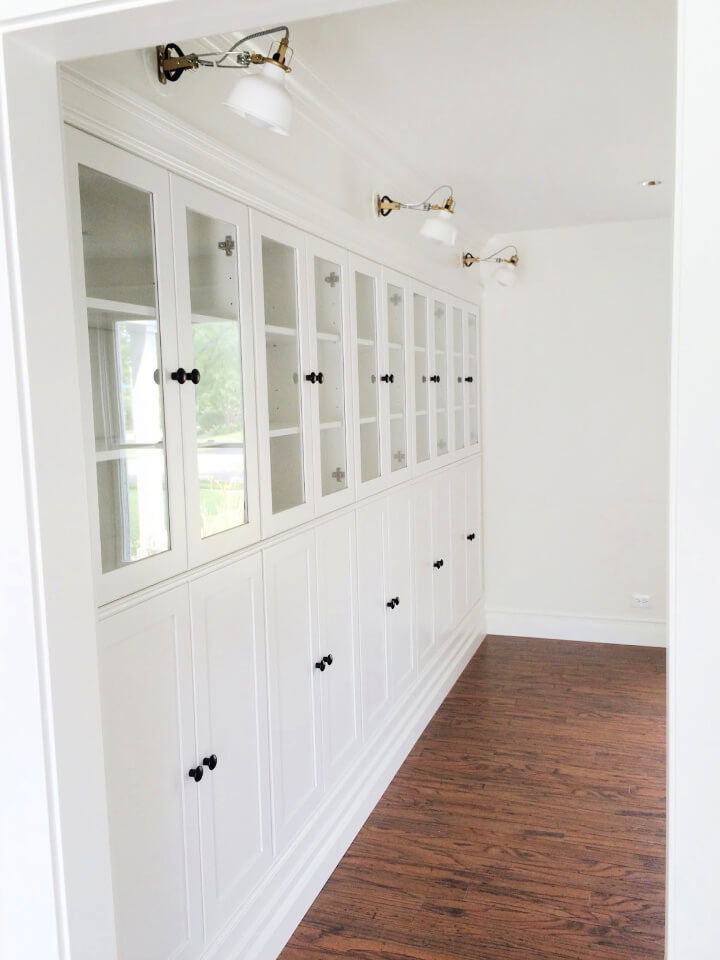 Give your kids the same school feels in summer break by collecting and putting their books in this classy IKEA Billy bookcase.
It sure gives the same look to that of a school library! Get full details with step by step guide in the tutorial. averystreetdesign
DIY Painted Billy Bookcase: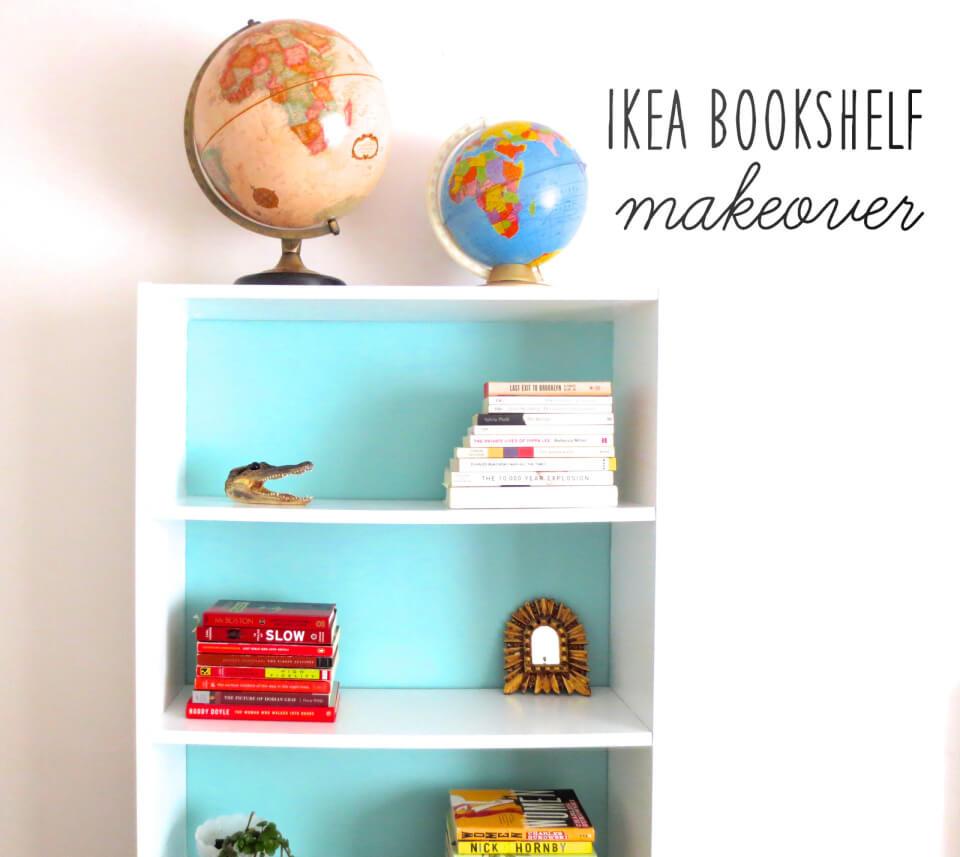 This minimalistic painted Billy bookcase looks charming! Some matt paint inside with the white edges can brighten up your decor game.
Cover an empty wall with something this classical and ideal. Get full details in the tutorial. littlekokomo
Ikea Billy Bookcase Library Hack:
By looking at this charismatic and charming library look, you can roughly estimate that it must have cost somewhere in $1000s'.
But guess what, you can have this entire DIY built-in unit made at home in just under $400. See for yourself in the tutorial. remingtonavenue
DIY Library Wall for Less than $600:
An utterly enchanting way to utilize an empty wall. This built-in library wall can bring minimalism to your decor in just around $600.
You can organize your books, memories and other stuff like a pro. See details in the tutorial. bhg
Turn Ikea Bookcases to Mudroom Lockers: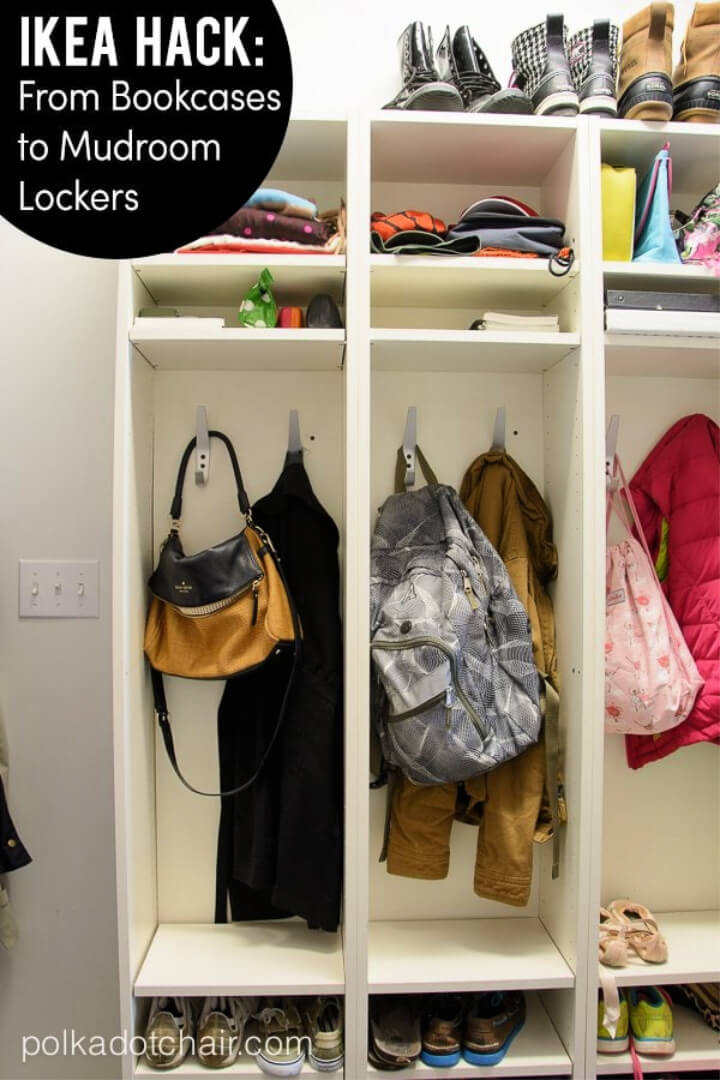 Another added benefit with these Billy bookcase hacks is that it shows you how you can transform an IKEA Billy bookcase into a customized wardrobe.
This tutorial will help you keep your mudroom locker organized. Check details now. polkadotchair
Adding Beveled Crown Moulding to Billy Bookcases:
Make the insides of your Billy bookcase look even more charming by getting your hands on this hack. The tutorial suggests using beveled crown moldings to be glued inside the IKEA Billy bookcases. Sure looks like a royal piece. See details in the tutorial. thevintagerugshop
Ikea Billy Bookshelves Hack – Laura's Living Room: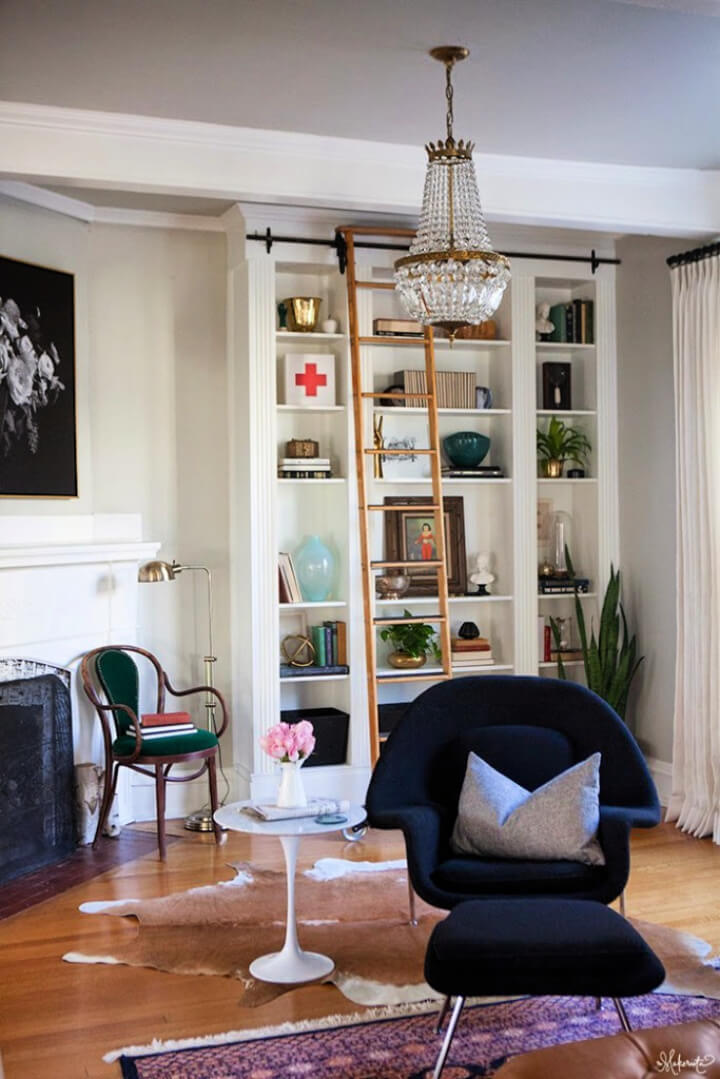 Give a complete ideal look to your living room with this IKEA Billy bookcase hack. We have all adored the top to bottom huge book libraries and shelves in many movies.
This tutorial adds the enchanting sliding ladder to the Billy bookcase wall. themakerista
Ikea Billy Bookcase Hack for Loads of Storage and Style: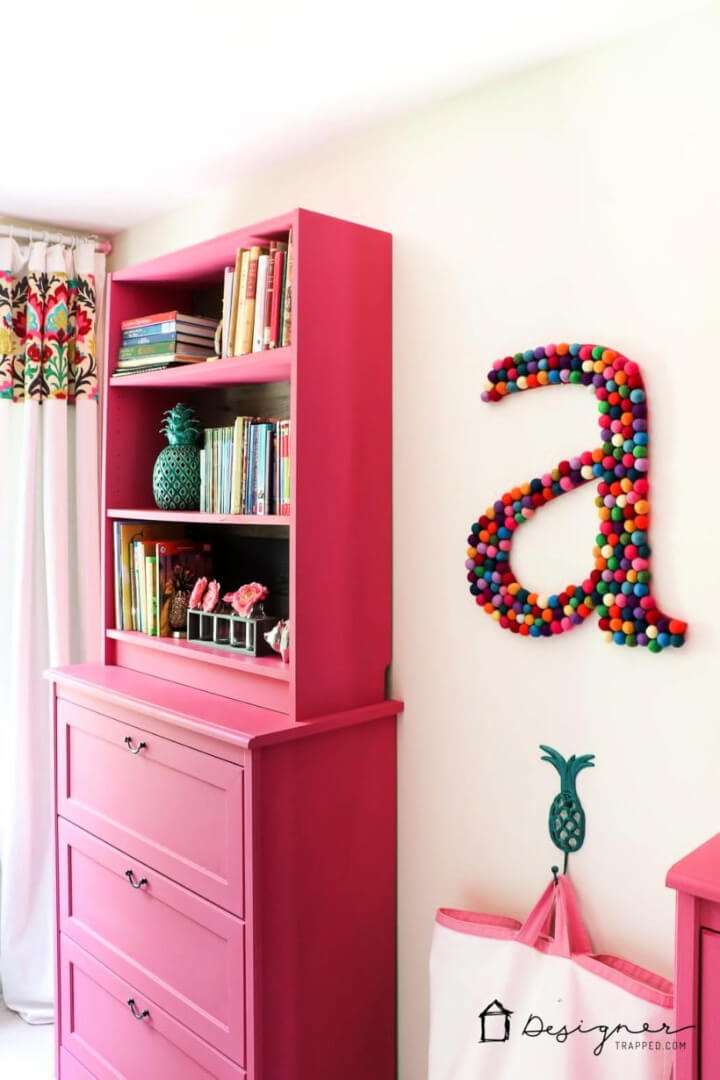 This hack is the perfect example of storage with style! This tutorial elaborates on how you can use IKEA shelf into creating something totally customized.
Meanwhile, looking exquisite and managing a lot of storage space too. See details in the tutorial. designertrapped
DIY Built-In Bookcase – Ikea Hack: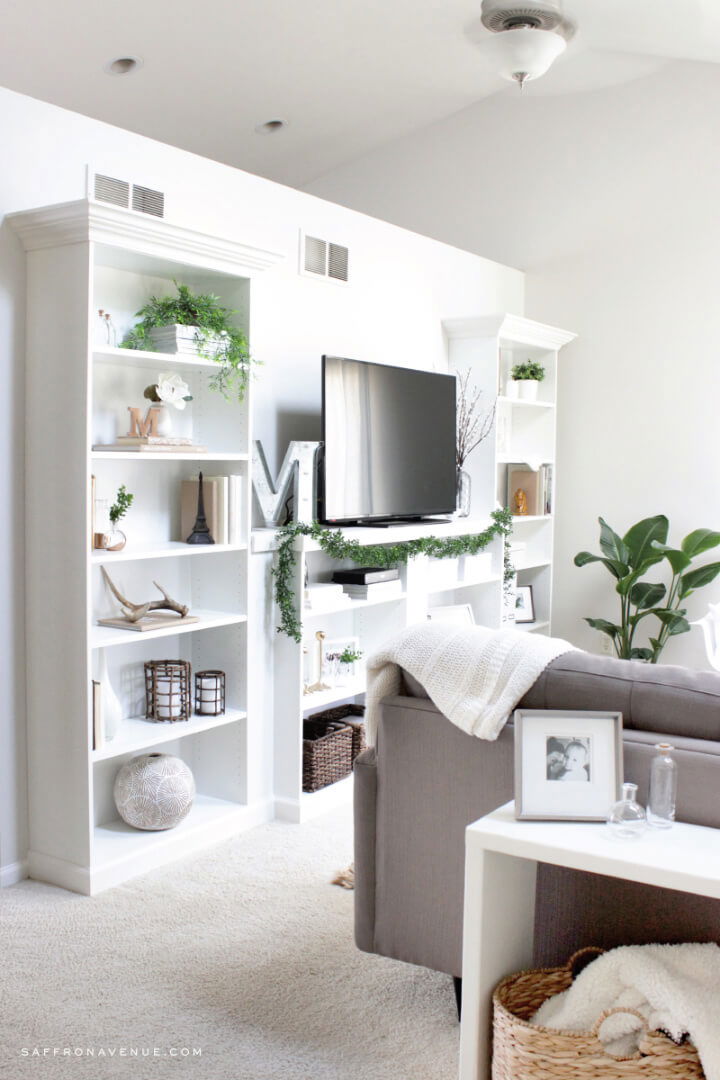 Your living room is your own relaxing lounge place like you would find in a cafeteria. It is the perfect place to have a bonding time with your family!
Give it an adoring look with IKEA Billy bookcase built-in hack. Get details in the tutorial. saffronavenue
DIY Industrial Cabinet Hack: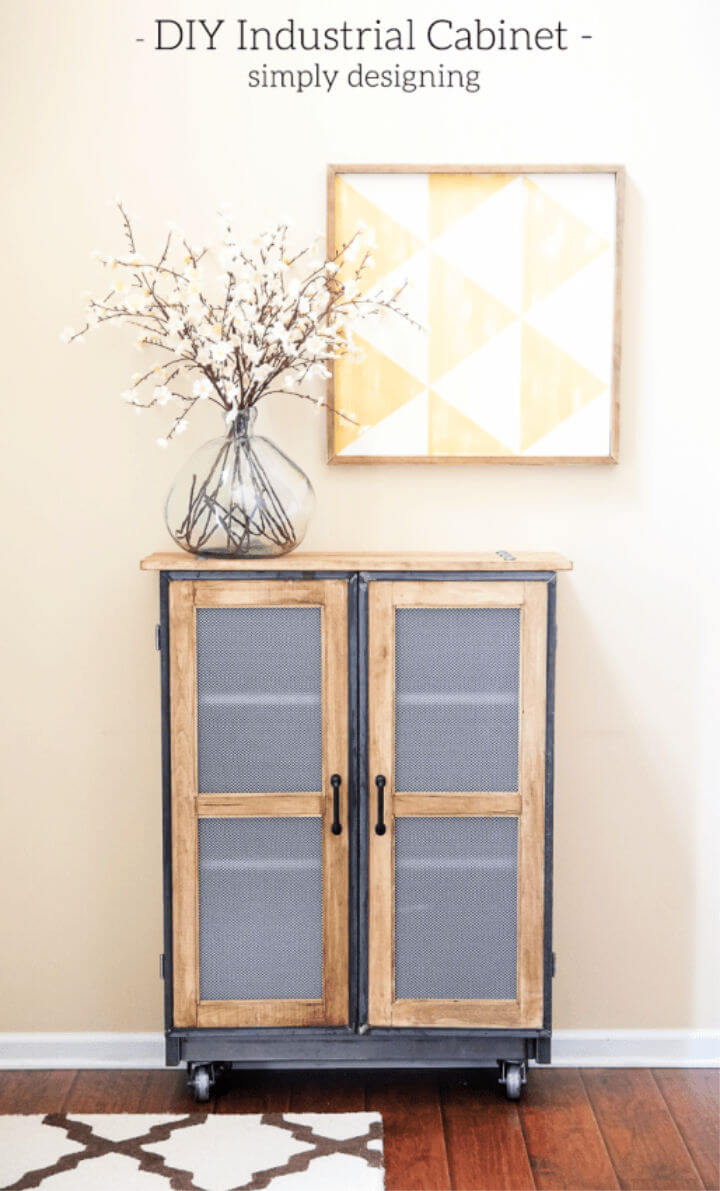 Transform an ordinary IKEA Billy bookcase into this stunning industrial cabinet. It could be a perfect vintage and rustic addition to your decor.
The tutorial will walk you through the step by step guide with illustrations and details. simplydesigning