Holidays are around the corner and preparations are underway. People are busy drawing up lists for holiday dinners, finding perfect outfits for the upcoming occasions, and trying out new recipes. Offers are popping up everywhere, buy one get one free, hurry while stocks last, and last-minute sales. With all these going on, the pressure can get to you, not to mention the need to have that perfect gift. You could get that golden rose earrings and necklace set for her, and she would forever hold it close to her heart. But what will you get the dinner host, your foodie cousin, your OCD friend, and your fun-loving brother? Are you short of ideas?
Well, here are some DIY gift ideas which allow you to personalize presents to suit the receiver. And they enable you to bid farewell to wrapping paper. Hand these out, and you will be the gift-whisperer this year, a title many covet. It could be you, and here's how:
Mimosa Gift Basket
If you are an ardent fan of American Dad, you have come across the Morning Mimosas episodes. Those women are serious about their mimosas, and there is a good reason for it: those drinks are delicious! Now, if you have a host who enjoys a good drink in one hand as she entertains her guests with a smile on her face, here is what you will need: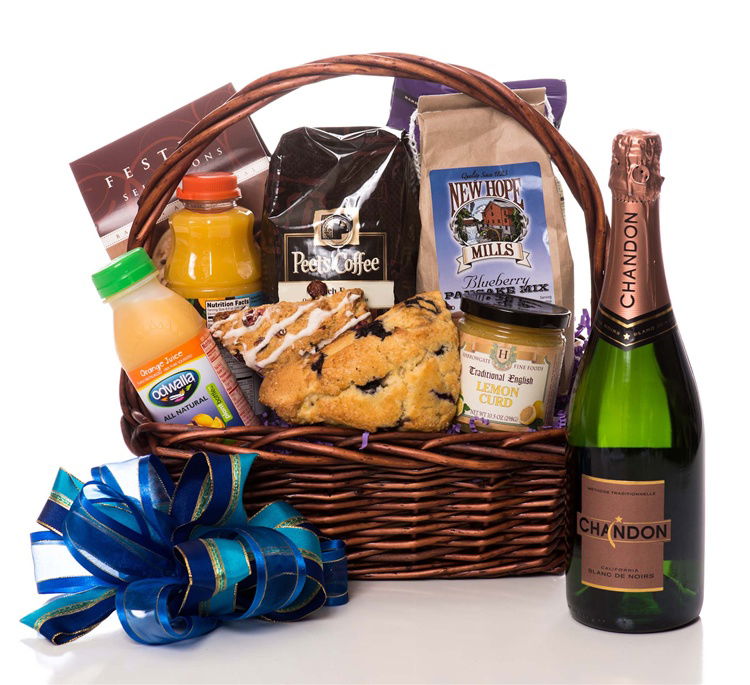 A beverage bottle is a must for this gift basket.
Additionally, you will need fresh juices and some fruit, as well as some flutes and tubs for serving. Bubble wrap for some fun and crinkle paper. And of course, a gift tag to bring everything together.
This basket will cost you less than thirty dollars if you look out for discounts.
DIY tip: You can make homemade juices and repurpose some old jars to hold the drinks.
Picnic Basket
Though most mealtimes around holidays are often inside, it would be a welcome idea to have a picnic if the weather is excellent. In this light, here is a fun basket which would appeal to a dairy connoisseur:
Cheese and crackers are the way to go here. Have you met a person who doesn't love this combo? If yes, you could delight them with the mimosa basket above. But for dairy lovers, this would be a treat! Plus, putting the basket together is so easy.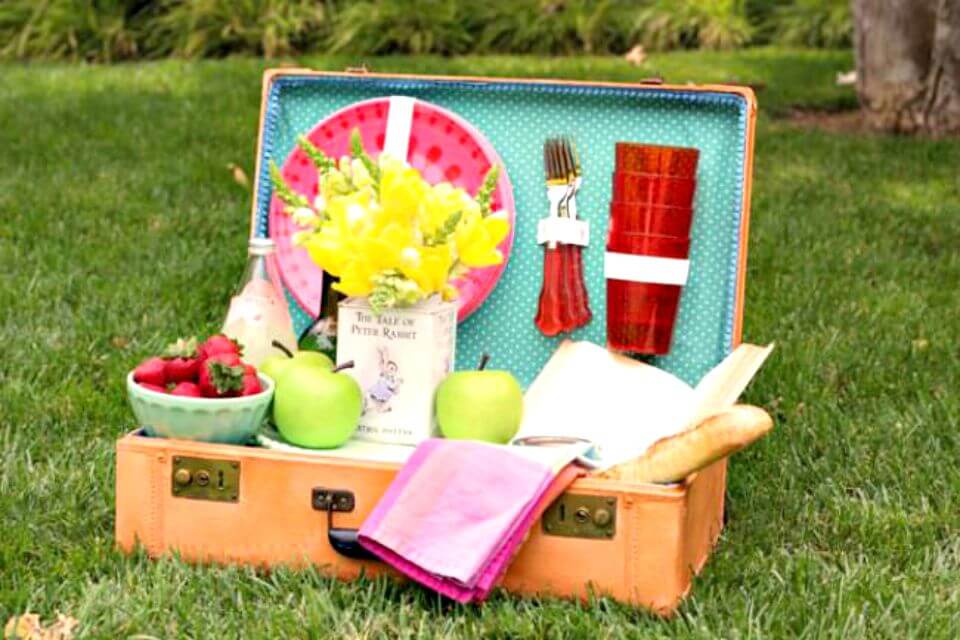 You will need some crackers which you can couple with chia seeds for a nutty taste. Also, get different cheeses for that variation in flavors. From Italian truffle cheese to goat cheese to brie cheese, go all out. Remember to get something your host will enjoy, so go with their preference. And to bring the basket together, you will need a good bottle of wine. Methinks that a Prosecco would seal the deal, how about you?
This guide will not get into the placement of the goodies as that would limit your creativity. Do you!
DIY tip: repurpose an old wire crate into a basket and save some money on the initial purchases.
Kitchen Essentials
The holidays are mostly about eating. Everywhere you look, there is a hot meal, and a lot of excitement surrounds these mealtimes. It thus goes that the aspiring chef in your circle would be working day and night, aiming to impress people with their food.
And you can help them achieve this dream by providing them with the tools they need for this. You will need an oven mitt for this, which you will fill with the utensils the budding chef would appreciate. From measuring spoons to tongs to spatulas, there is a lot you could get for under ten dollars. You could also make some of the items, such as a DIY apron, which they can wear as they whip up meals for their loved ones.
Finish up by making a tag that should speak to who they are. There are tons of phrases you could get from the internet, and printing is a button away, so why not?
DIY tip: You can repurpose an old oven mitt in good condition to hold the essentials.
DIY projects are fun ways to incorporate people's personalities when gifting them with items they would appreciate during the holidays, and after that. Think of what would work for your loved one and get to work. Happy holidays!
You may love more Gift Ideas: