Slime is a fun, creative, and tactile activity that has overtaken the world. However, dealing with sticky slime can be frustrating and less enjoyable. But fear not, we have compiled a list of 20 helpful ways on how to make slime less sticky for an enhanced slime-making experience. These tried and tested tips range from using common household ingredients like baking soda, baby oil, or even marshmallow fluff to adjusting slime recipes and techniques to make the perfect non-sticky consistency. Whether you're working with homemade slime or store-bought varieties, these easy-to-follow solutions will surely come in handy.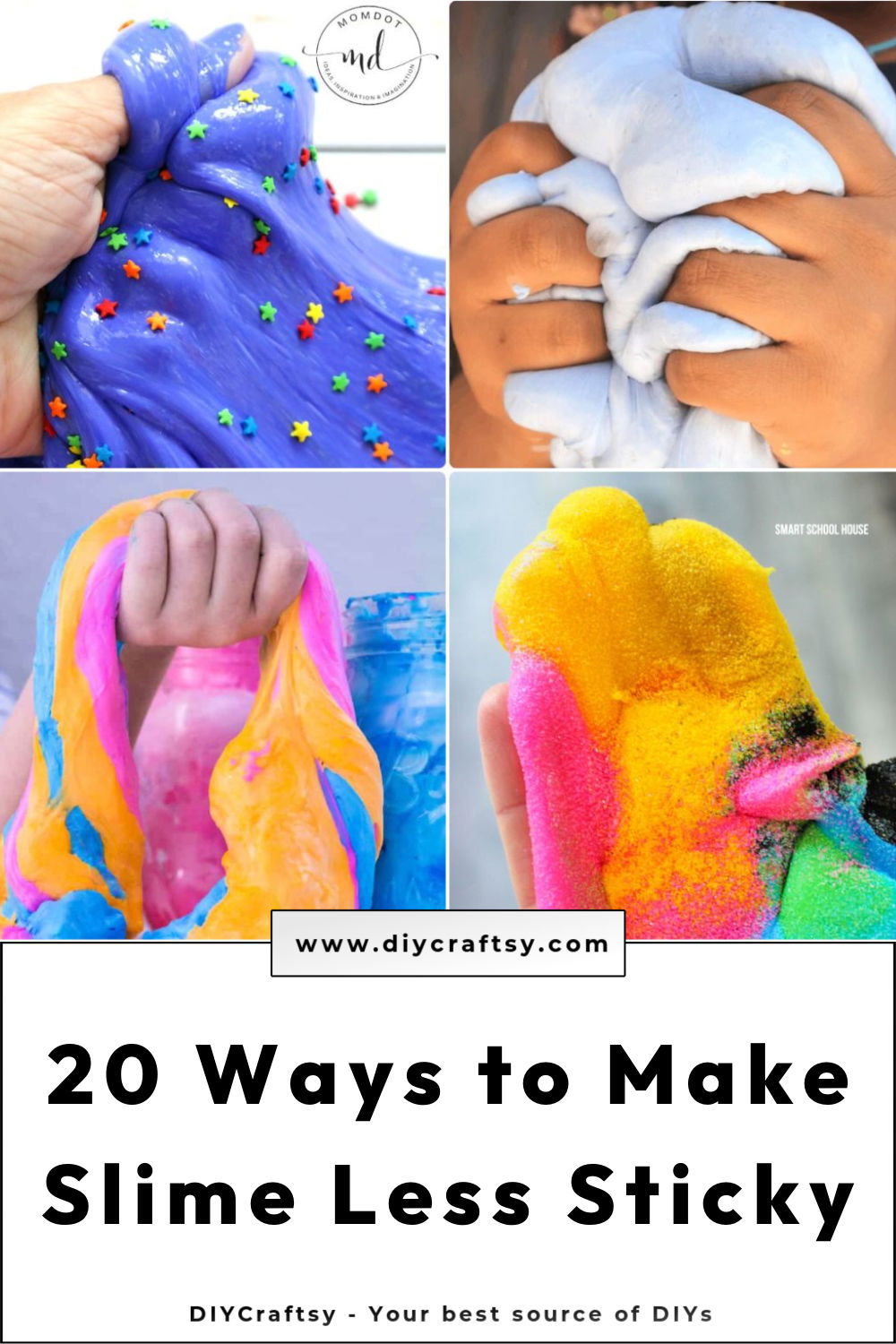 Learn how to fix sticky slime with these 20 ways to make slime less sticky, and never worry about dealing with an overly sticky slime experience again. The key is to find the method that works best for your specific slime type and preferences. The best part? These techniques require minimal effort and can be accomplished using simple ingredients, most likely already available in your home. So go ahead, embark on your slime-making journey, and enjoy making mess-free, non-sticky, and delightful slimes!
1. DIY Edible Marshmallow Fluff Slime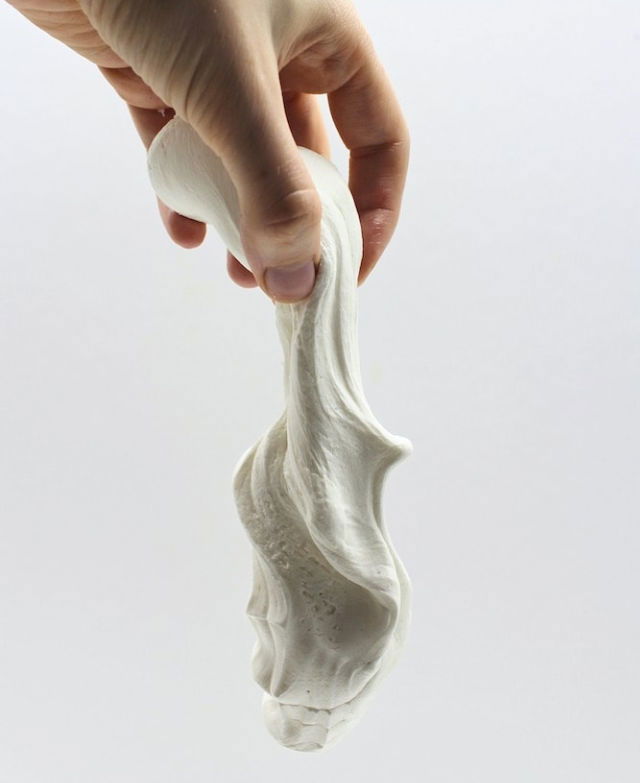 Discover an easy, no-cook slime recipe that's safe and edible for toddlers and young kids – the DIY marshmallow fluff slime. This super smooth, stretchy creation requires minimal, taste-safe ingredients, including marshmallow fluff, cornstarch, powdered sugar, and coconut oil, all easily found in your kitchen cabinet.
To add a touch of fun, food coloring can also be used. The preparation process is a breeze, involving straightforward steps like mixing the ingredients in the correct order and kneading the mixture, all sans any heat application, enhancing the safety aspect for young helpers.
The result is a surprisingly soft, stretchy, and playful slime that might be a tasty treat for your kids. Store this creative mixture in an airtight container at room temperature, and let the playtimes roll! craftathomefamily
2. Homemade Non-Sticky Slime for Toddlers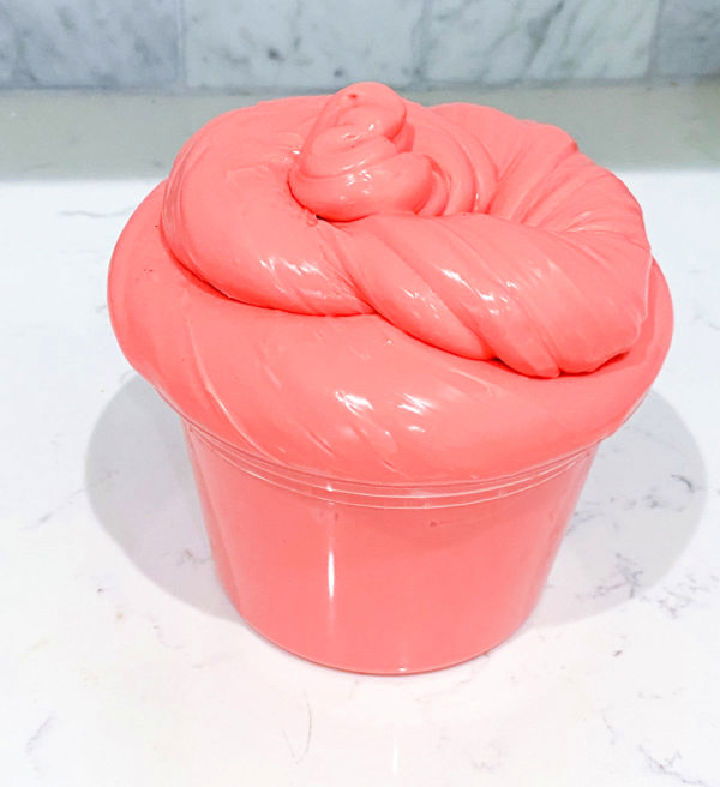 Experience the joy of crafting with your toddlers by making DIY nonsticky slime, a delightful and safe sensory play option. This recipe uses common household items like white glue, Borax, and food coloring. The process includes the following:
Boiling water.
Preparing the color mixture with glue and water.
Preparing the activator with Borax and boiling water.
Combining the mixtures.
The result is a nonsticky, less stretchy, durable slime for young hands to play with. A noteworthy aspect is its slow stretching property and easy cleanup, which makes it a superior choice over other recipes. Supervision is recommended during playtime to prevent mishaps. This nonsticky slime recipe is the perfect fun and learning activity for your little ones! kidactivitieswithalexa
3. How to Make Slime Less Sticky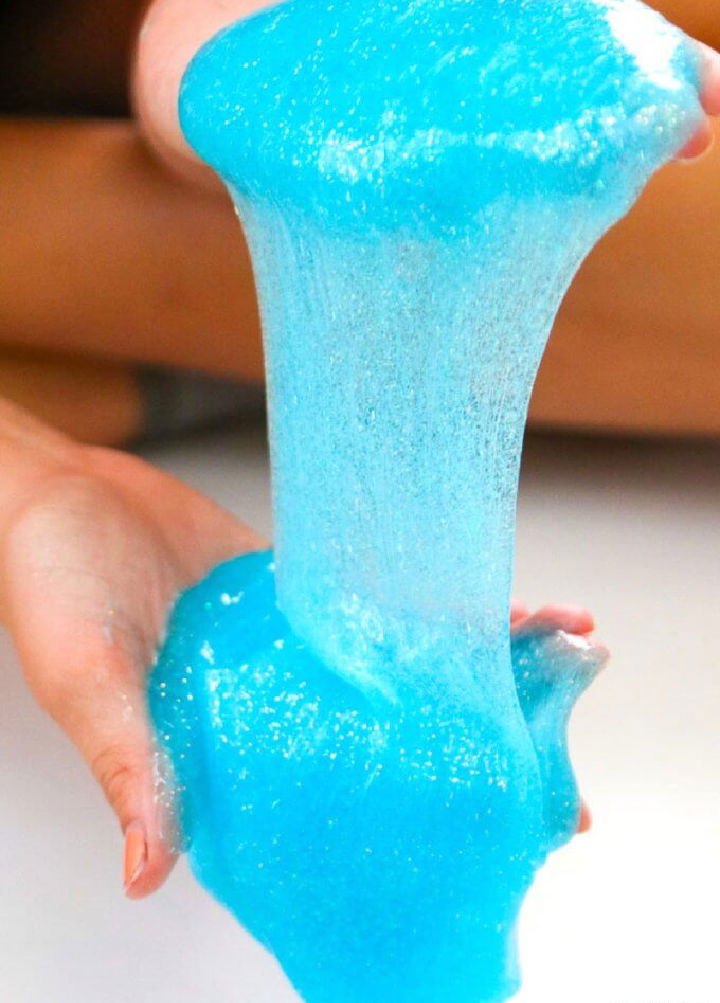 Is your homemade slime too sticky? Unearth effective solutions to tackle runny, sticky, and DIY non-stretchy slime in the comfort of your own home. Understand the crucial role of science in slime-making and learn how to balance ingredients for the desired outcome.
This comprehensive guide offers valuable insights into making and fixing various types of slime, from fluffy and borax-based to saline solution and glitter glue variants.
Learn the importance of choosing the right ingredients, accurately measuring components, kneading the mixture effectively, and the inherent difference between clear and white glue. Elevate your slime-making game with these insightful tips, and steer clear of slime fails!littlebinsforlittlehands
4. Making a Non-Sticky Slime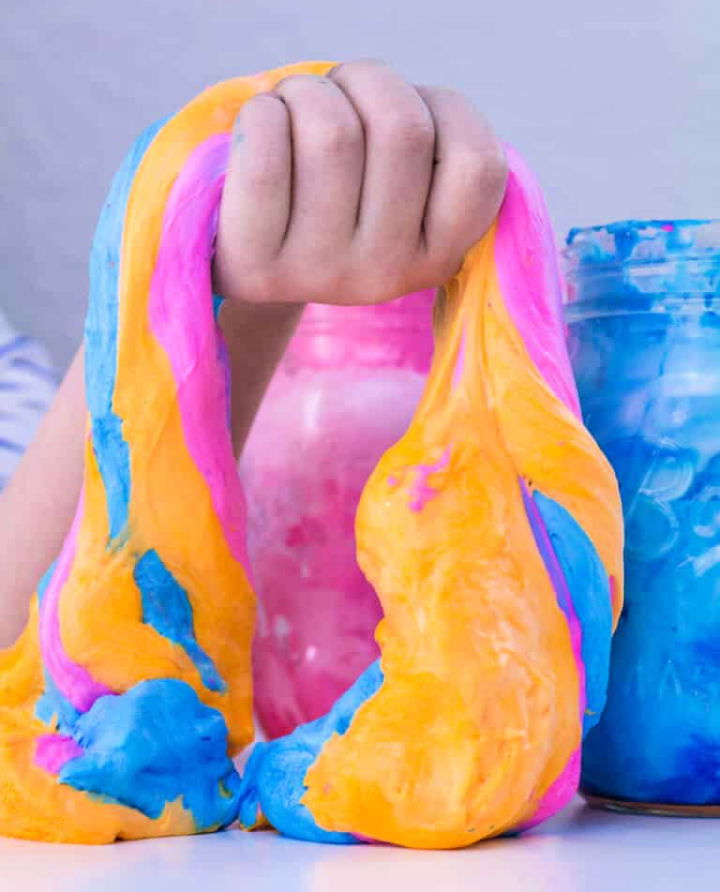 Encounter the joy of making your nonsticky slime with this easy-to-follow guide. This DIY project combines fun and learning, teaching you how to make slime and fix common issues like stringiness or stickiness.
With just a few key ingredients like white glue, shaving cream, and laundry starch, you can whip up a batch of mess-free slime that's as entertaining to play with as it is to make.
The beauty of this recipe is its adaptability, allowing you to experiment with colors and textures to make the perfect slime. Learn how to craft this unique, nonsticky, tactile delight today and transform any ordinary day into a fun-filled adventure! steamsational
5. How to Make Your Slime Less Sticky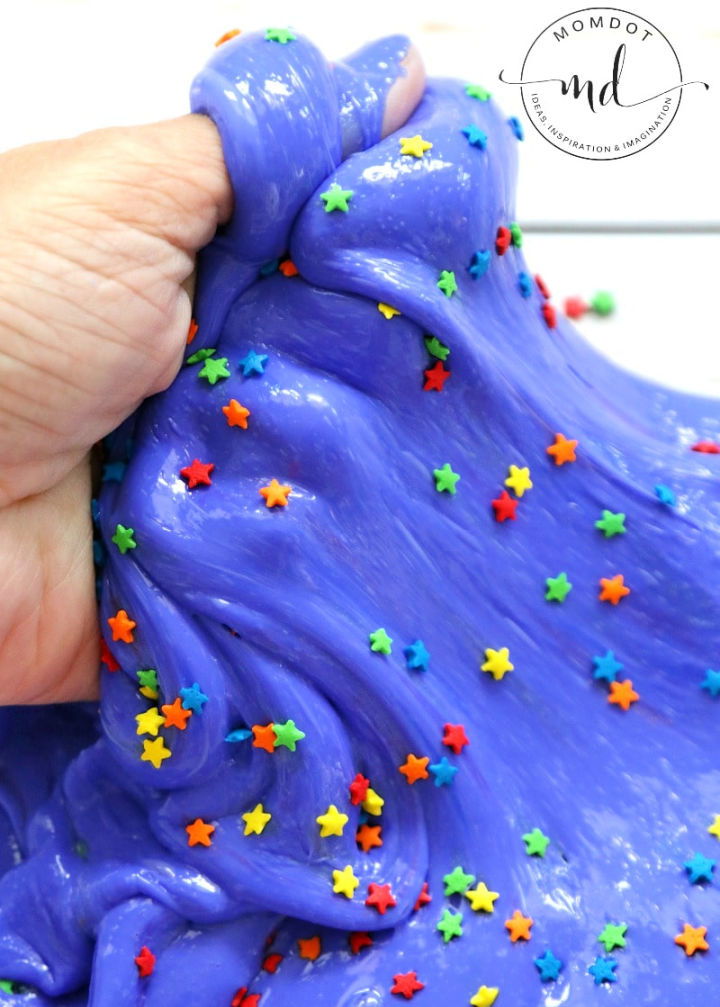 Embark on a vibrant sensory adventure by crafting easy, fluffy, and nonsticky cosmic star-fluffy slime with your children. This perfect DIY slime recipe guarantees an exciting and fun activity, transforming ordinary materials into a stretchy, fluffy sensory dream.
The recipe encourages imagination by letting you add a variety of embellishments like toys, glitter, and sprinkles, giving life to the slime and enhancing the play experience for all age groups.
Despite being an addictive science experiment, the slime should be created responsibly, considering it's not edible and unsuitable for toddlers prone to mouthing objects. If you're seeking an engaging and educational activity, this slime recipe ensures joy, learning, and safety for your family. So why wait? Let the dirty fun begin! momdot
6. Easy DIY Un Sticky Fluffy Slime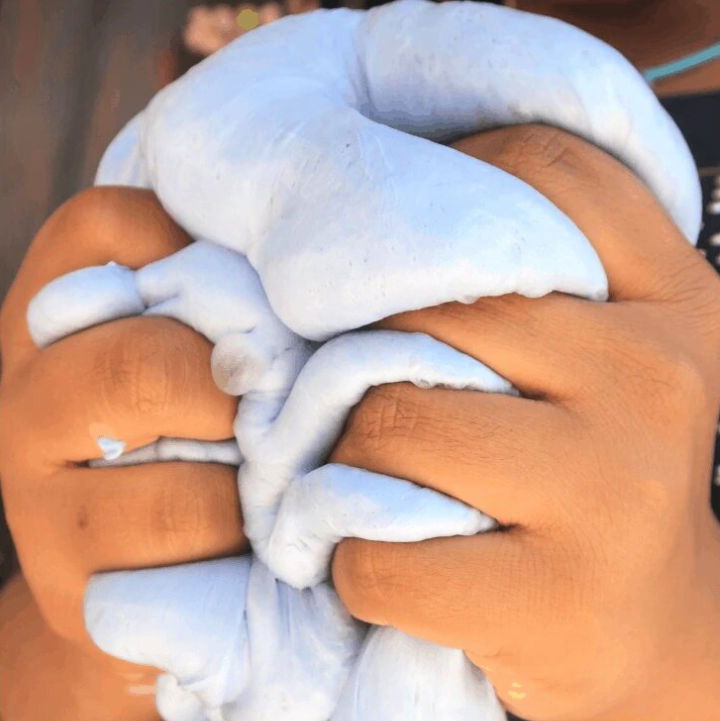 Discover the delight of crafting with this easy-to-follow DIY fluffy slime recipe that promises no mess or stickiness. Composed of simple household ingredients, including glue, saline solution, shaving cream, and baking soda, this guide guarantees an engaging activity and a great consistency product that will not leave your hands feeling sticky.
The beauty of this tutorial is its flexibility: add food coloring for a pop of fun, or keep it classic and white. The saline solution is the secret weapon against stickiness. So, get hands-on, knead away, and make a fluffy, stretchy slime that brings out the child in you. thepurposefulnest
7. Make Less Sticky Sand Slime Without Baby Oil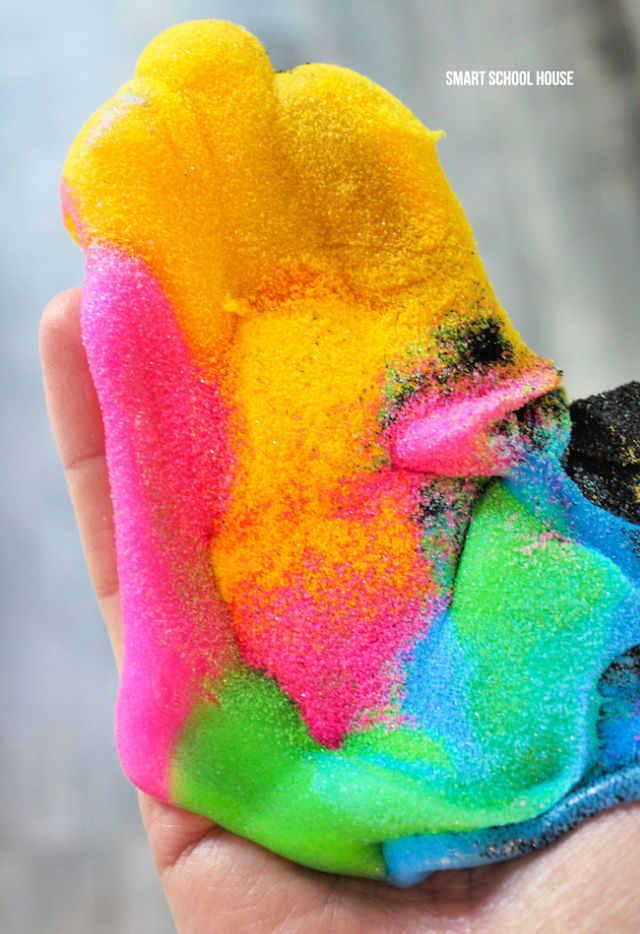 Learn how to make slime less sticky to entertain young kids with this DIY sand slime recipe! This three-ingredient creation is easy to make and offers a unique twist to conventional slime with its use of vibrant craft sand, eliminating the need for food coloring.
Utilizing Elmer's Clear School Glue for its transparency, this recipe gives prominence to the lively sand colors, making it a visually exciting craft project. Incorporate different shades of sand to make various renditions of this delightful concoction, perfect for hours of sensory play.
The bonus? It's washable, ensuring a mess-free experience. Start crafting this nonsticky, stretchy Sand Slime today and maximize your crafting sessions. smartschoolhouse
8. Mess Free Non-Sticky Slime Recipe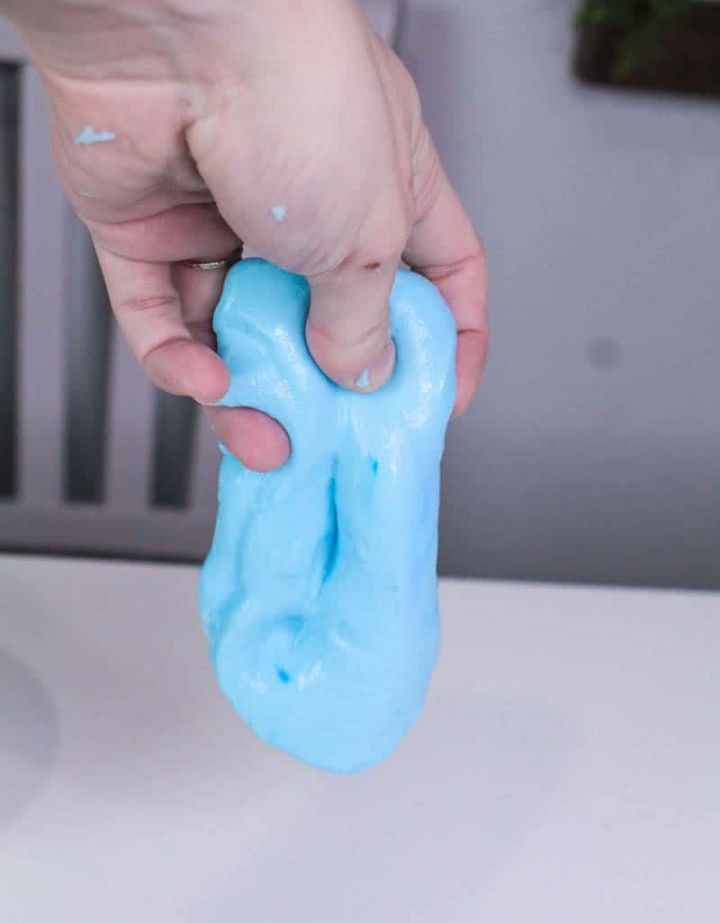 Craft easy, mess-free joy for your kids with this nonsticky slime recipe! This DIY activity eliminates the usual stress associated with traditional slime and offers a hassle-free, creative outlet for your little ones. Featuring key ingredients like Borax powder, white glue, and water, this fuss-free recipe encourages a playdough-like consistency that won't adhere to fabric or hard surfaces.
The outcome will keep your kids entertained for weeks! Just remember to stock it in an airtight container. Get ready to create, play, and relish the delight of worry-free fun with our long-lasting, nonsticky slime recipe. Let creativity thrive without the mess! funwithmama
9. How to Make Non-Sticky Slime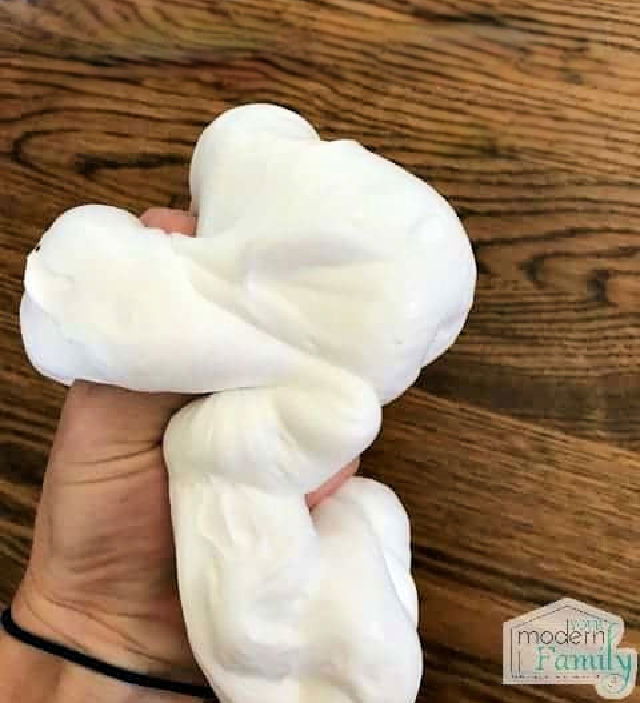 Step into the exciting world of sensory play with this proven DIY, nonsticky fluffy slime recipe. A playful activity for both adults and children, this fun, squishy slime guarantees hours of entertainment. This fluffy slime provides endless crafting, stretching, or molding possibilities.
The recipe uses simple ingredients, such as Borax, contact solution, shaving cream, and school glue, which, when mixed properly, result in a super-fluffy slime that is not sticky.
It's an engaging and economical way to make the day more creative, while the easy cleanup ensures no stress about potential messes. An excellent idea for in-house amusement, it's time to explore the joy of making and playing with this homemade, fluffy slime today! yourmodernfamily
10. DIY Non-Sticky Slime Without Activator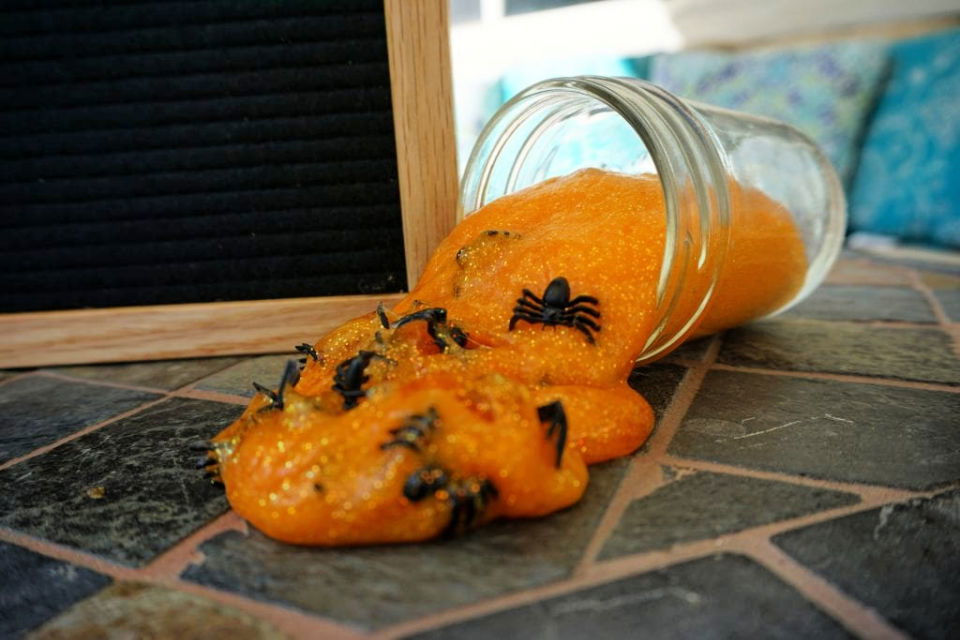 Introducing a foolproof DIY nonsticky slime recipe! This easy-to-make activity is a sure-shot way to impress your kids and turn an ordinary day into a fun-filled adventure. What's more, it requires just four simple ingredients! Johnson's No Tears Moisture Wash forms the unexpected base with clear glue, saline solution, and a sprinkle of baking soda.
The concoction creates the perfect nonsticky slime with a soft and smooth texture yet never clings. This slime recipe ensures crafting success, ideal for those who love DIY activities but dread the mess.
It's a kid-friendly project that keeps on giving as it can be stored and reused, offering endless hours of play! Enjoy the joy of crafting, minus the sticky fingers, with our unique nonsticky slime recipe. globalmunchkins
11. Not Sticky 3 Ingredient Fluffy Slime Recipe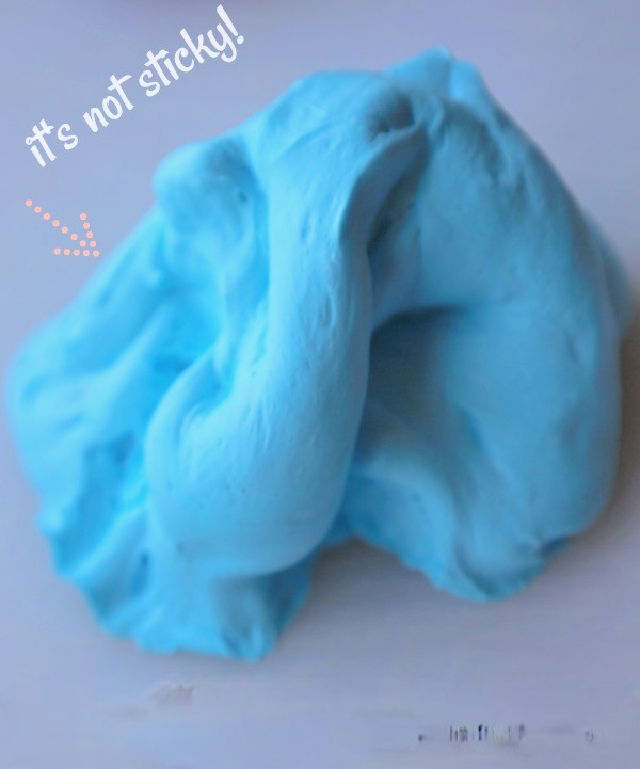 Bring your kids a world of gooey fun with this easy DIY 3-ingredient fluffy slime. A perfect activity to engage the little ones, the slime is not sticky, ensuring hassle-free playtime. The recipe requires Elmer's GLUE-ALL Glue, shaving cream, and contact saline solution with boric acid.
You can mix these ingredients in just a few minutes and make an enticing plaything that will captivate your kids. The end product is a mesmerizing, nonsticky fluffy slime that can be pulled, twisted, and shaped according to your child's imagination.
Additionally, cleanup is a breeze, and the materials are easy to find, making this the perfect pastime. Start making memories today with this not-so-sticky fluffy slime. makinglifeblissful
12. Handmade Slime Less Sticky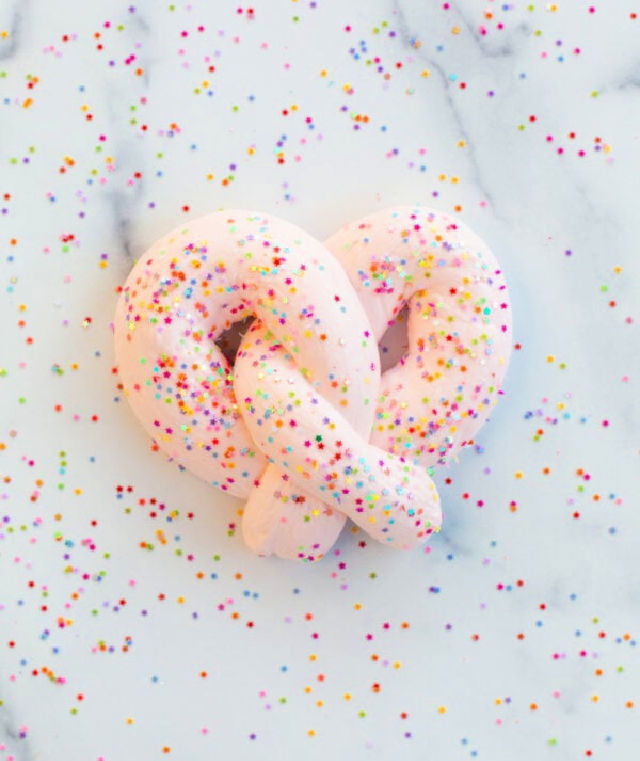 Unveil the fun and learning potential with the easiest DIY fluffy slime recipe! Perfect for keeping kids engaged, this sensory and science-based activity teaches them about chemical reactions, using commonplace ingredients such as Borax, Elmer's White Glue, shaving cream, and food coloring.
Don't fret over the potential mess; the method involves user-friendly supplies like paper bowls for hassle-free cleanups. Add a dash of creativity with a choice of colors and optional mix-ins like glitter or beads. Remember, shaving cream is the secret to a successful fluffy slime. The more you add, the fluffier it gets. Turn your regular playtime into an exciting project today! lovelyindeed
13. DIY Non-Stick Fluffy Slime Using Baking Soda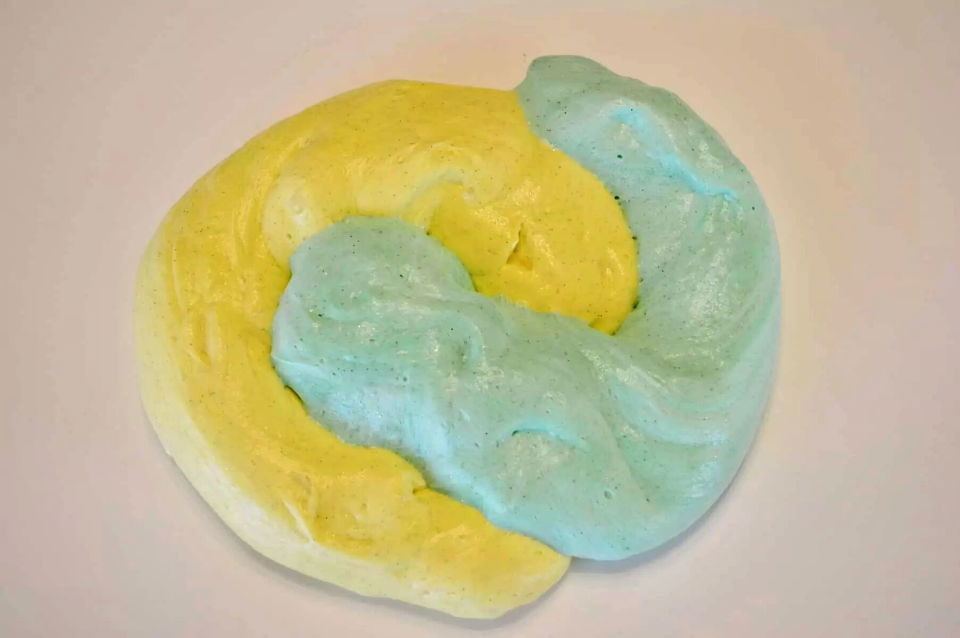 Prepare the perfect DIY non-stick fluffy slime with this easy and mess-free recipe! Using everyday materials like Elmer's glue, water, food coloring, baking soda, Barbasol shaving cream, and contact solution, you can make a fun, tactile plaything that won't stick to clothes or hair. The secret lies in the specific brand choices and the careful balance of ingredients. The process involves:
Combining the ingredients in a large bowl.
Kneading until the right consistency is achieved.
Storing them in an airtight container for endless fun.
Ideal for children's parties, this non-stick fluffy slime promises hours of creative play without the usual hassle or cleanup. Crafting made fun and effortless! delicioushouse
14. Make Your Own Non-Sticky Slime Without Borax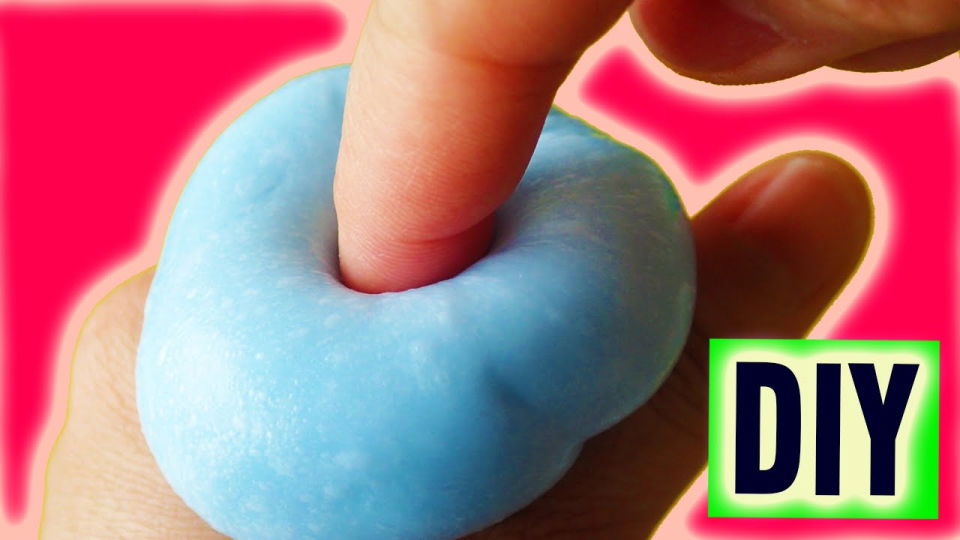 Encounter the fun and creativity of making DIY nonsticky slime at home using only three ingredients! No need for Borax; this guide offers a safe and easy process for making slime in various textures – fluffy, crispy, crunchy, milky, jiggly, and many more satisfying slimes.
This hands-on activity gives a sensory treat and serves as a calming sleep aid for some, thanks to its ASMR qualities. The best part? You can further enhance your slime's aesthetic with glitter, holo, bubble gum, and avalanche variants.
The entire process, from preparation to end product, is designed to be stress-free and fun-filled, sparking creativity and bringing enjoyment right into your home. So, why wait? Dive into the mesmerizing world of slimes today!
15. DIY Big Non-Sticky, Fluffy Slime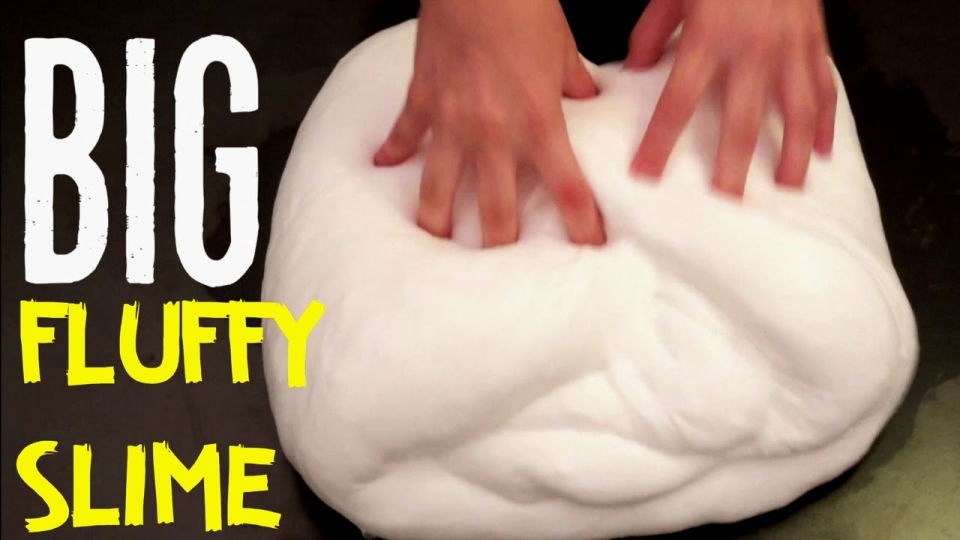 Uncover the delight of making your DIY nonsticky squishy, fluffy slime, an enjoyable, hands-on activity perfect for kids and adults alike! You can effortlessly make this tactile marvel at home with a unique recipe involving shaving cream, PVA glue, contact lens solution, and baking soda.
This fluffy slime stimulates the senses and ignites creativity, making it a fun and engaging activity. The primary component, PVA glue, blends with the other ingredients to produce this squishy, nonsticky masterpiece.
Follow this step-by-step guide and revel in the process of making this wonderful slime without having to worry about maintenance or high costs. It's a budget-friendly project with immense potential for entertainment and creative exploration.
16. How to Make Non-Sticky Slime at Home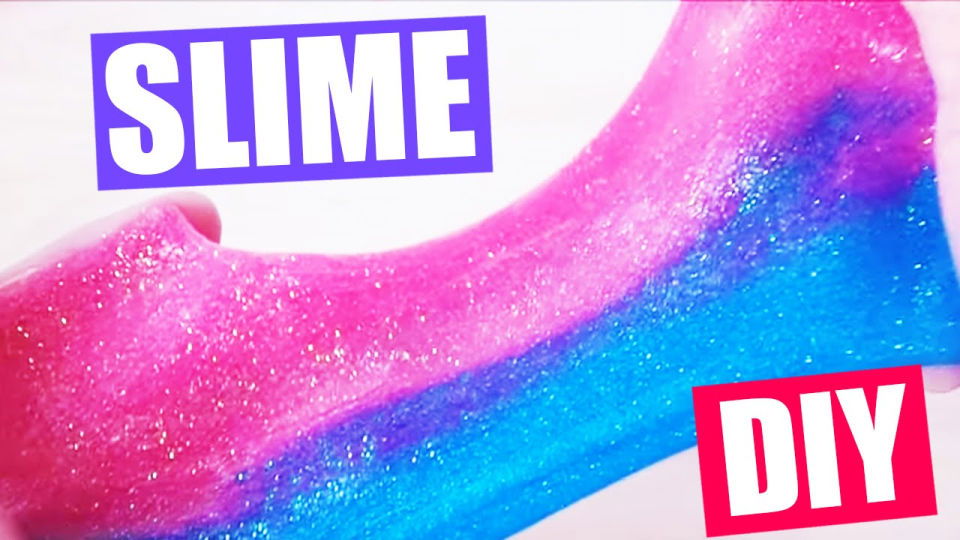 Enjoy a hands-on experience making various types of slime, including fluffy, crunchy, milky, and jiggly variations, offering soothing tactile sensations and potentially aiding sleep with this DIY guide. Moreover, this method allows for making various unique slimes, such as holo, avalanche, and bubble gum types, each providing a different level of satisfaction to poke and manipulate.
The only materials required for this entertaining activity are the ones you already have at home, making it cost-effective and accessible.
Aimed at igniting creativity, this fun project is as mesmerizing as it is educational, teaching you how to achieve your desired slime consistency. With an engaging, informative tone, this guide will have you master the art of no-glue slime creation in no time.
17. Homemade Non-Sticky Bubble Gum Pink Slime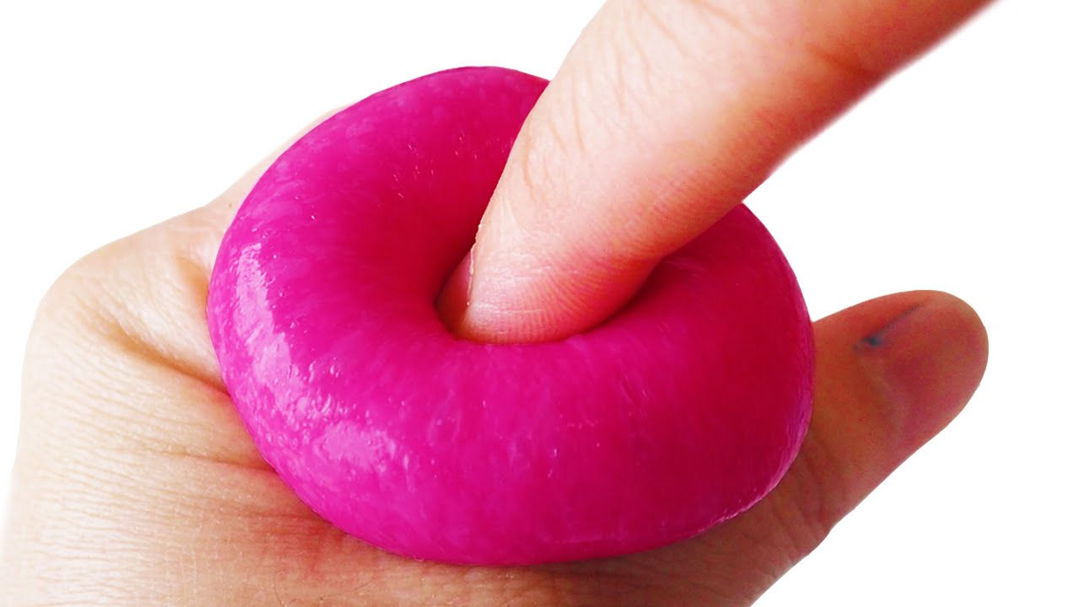 Stretchy and sticky-free, this bubble gum pink slime is the perfect DIY craft to keep your hands busy! Discover the ultimate guide on how to make this nonsticky slime without Borax! You can make this fun and gooey slime with just three simple ingredients. Follow the step-by-step instructions and unleash your creativity.
This guide provides a cost-effective process, highlighting this slime's benefits and unique features. The main ingredient, bubble gum, adds a delightful twist to the traditional slime-making experience. Get ready for a fun and satisfying activity that will leave you wanting more.
18. Less Sticky Slime With Stars Glitter Confetti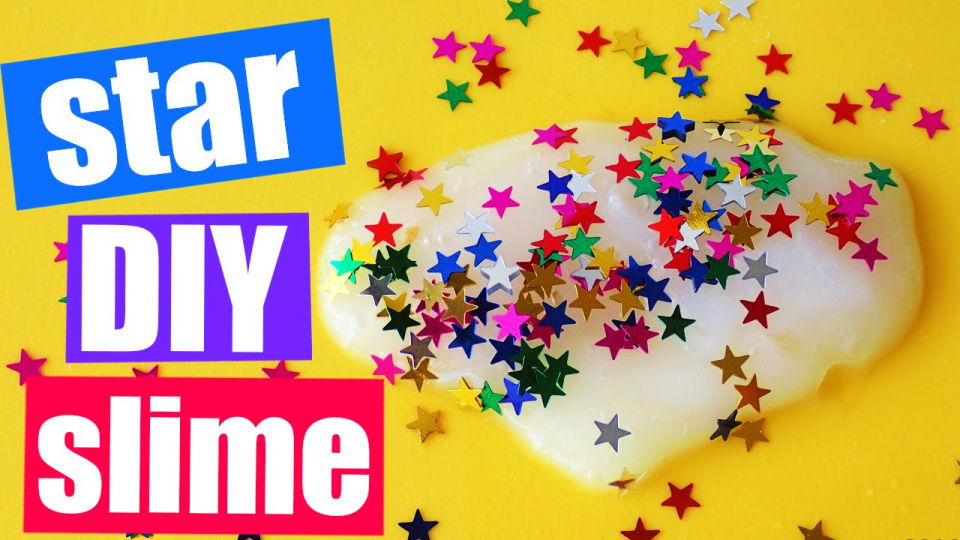 A twinkle in your eye, a sparkle in the sky – this less sticky slime with stars glitter confetti- will surely make any day shine bright! Learn how to make nonsticky slime with this step-by-step DIY guide. This slime recipe doesn't require Borax or liquid starch, making it a safe and easy project.
With clear instructions and simple materials, you'll discover the secrets to making the perfect slime consistency. Whether you're a slime enthusiast or a beginner, this tutorial will help you make fun and unique slime with a touch of sparkle. Get ready to have a gooey and glittery sensory experience!
19. Non-Sticky Slime Without Baking Soda, Baby Oil, or Borax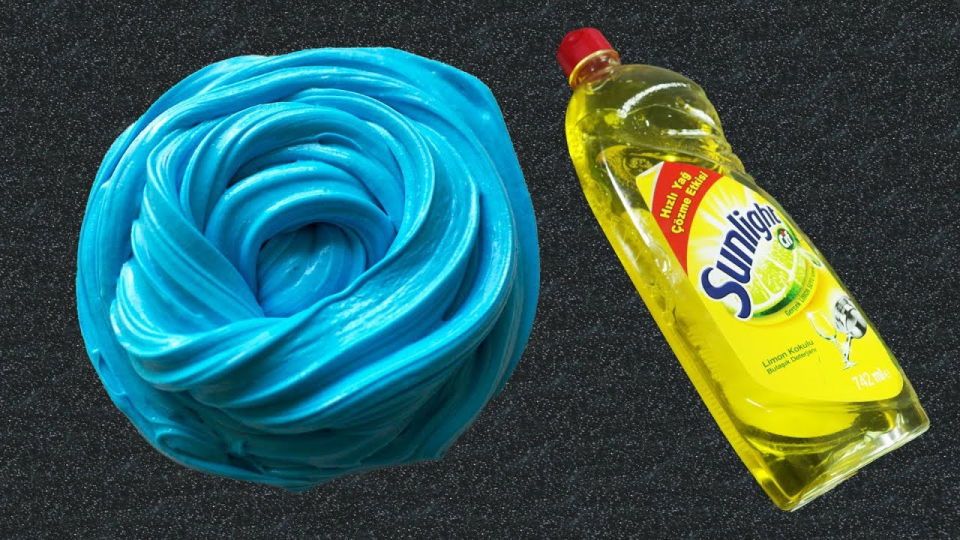 Slime isn't quite the same without its baking soda, baby oil, and borax trifecta! This captivating video tutorial teaches you to make DIY dish soap fluffy slime without shaving cream, glue, or Borax. This fantastic recipe helps you make slime at home using simple ingredients and supplies.
The main ingredient, dish soap, makes this slime unique and creativity-inspiring. Follow the step-by-step instructions and enjoy the satisfying process of making fluffy slime without any hassle.
Whether a beginner or an experienced slime enthusiast, this must-watch video will captivate and entertain you. Subscribe to the channel for more amazing slime creations.
20. DIY Slime Less Sticky Without Baking Soda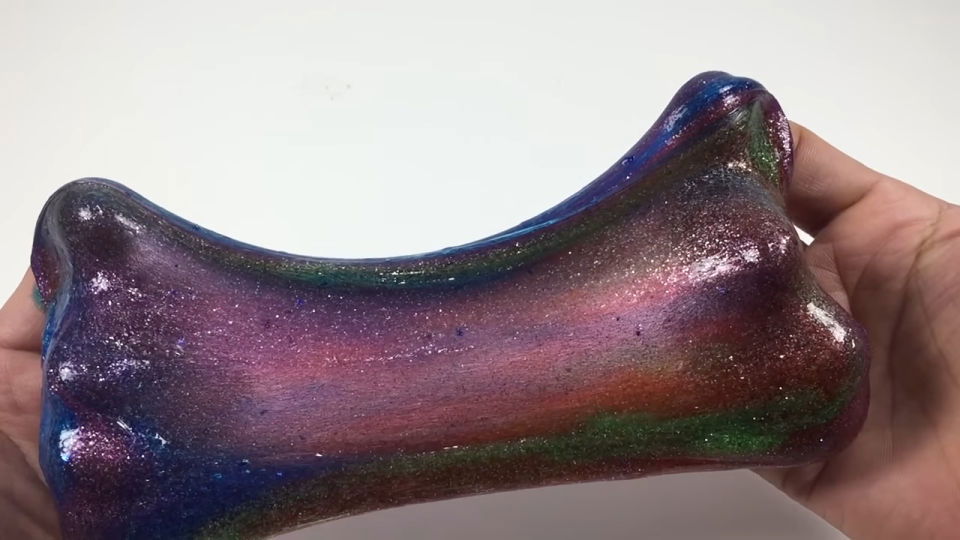 Stop the stickiness and start the fun with DIY slime that's perfectly gooey without baking soda! This guide will help you make mesmerizing galaxy slime without baking soda, Borax, liquid starch, or shaving cream. This tutorial provides a step-by-step guide on making this unique slime using simple materials such as clear glue, saline or contact lens solution, glitter powder, and dish soap. Follow this easy and cost-effective process to unleash your creativity and enjoy the benefits of homemade Galaxy slime. Get ready for a fun and captivating slime-making experience!
Conclusion: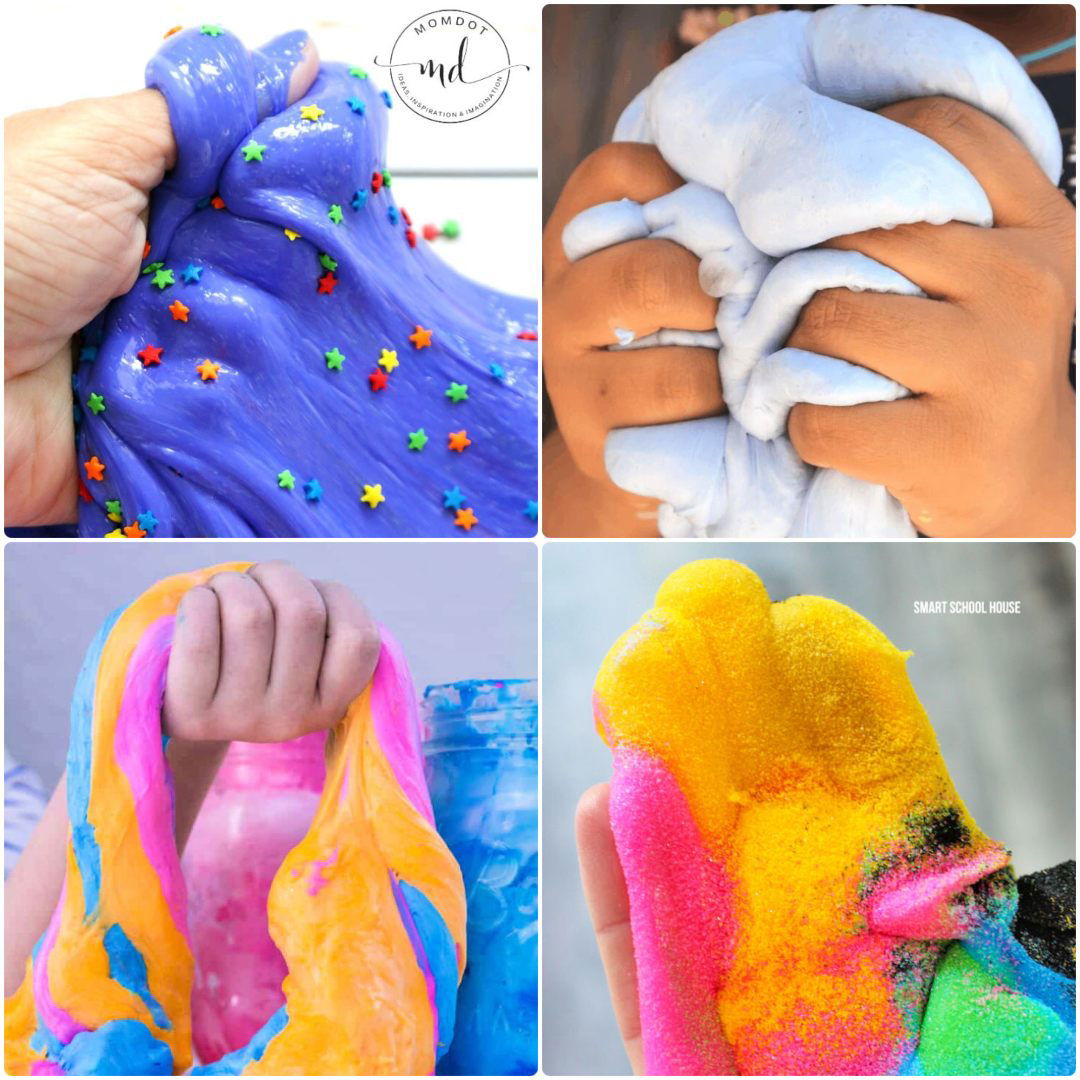 In conclusion, exploring different approaches to making slime less sticky can be fun and rewarding. With 20 different techniques available, including DIY edible marshmallow fluff slime, homemade non-sticky slime for toddlers, and easy DIY unsticky fluffy slime, you can find the perfect solution for your slime preferences and needs. By experimenting with ingredients like baking soda, baby oil, and borax, you can master making homemade slime less sticky and enjoy hours of endless fun and creativity.