The interior floor decors matter when you are on a mission to create a super beautiful and stunning look of your room or home interiors! So, creating the tiled or wooden floors is really a great choice in this case but making your floors carpeted is something that brings extra grace and style and it also makes the floors super soft to walk barefooted! So, if you are doing some home redecorating or renovation projects that also involve the carpeting of your interior floors then you will definitely be left with some floor carpet pieces! So, we are here to show you that you can really do wonders with the carpet remnants that you will gain after the carpeted flooring of interiors!
You can do tons of crafts with the carpet remnants including making the perfect DIY home decor, accessories and various items of need! Want to know more about the crafting with the carpet scraps leftovers? Then just take a look at these DIY projects to use leftover carpets that are beyond your imaginations and you will definitely enjoy doing these crafts in your free time without spending even a few pennies from your pocket! The list will also provide you the ways about how to recycle your old carpets in place of which the new carpets have been added!
Frame up the old carpet strips and hang on the doorknob to make cool cat scratchers, will also make great gifts for the cat owners and lovers! Go handmade with some paint, wooden dowel and carpet remnants to make stunning wall hangings that will bring cause great focal stimulation to your interior walls and will be super beautiful to look at also! Make the stunning rugs or mats out of your leftover carpet pieces and also wrap the leftover carpet pieces around the custom wooden stands or dowels to make awesome looking scratcher posts for your cats, get inspired of the given lovely sample that is too beautiful to hold your attention!
Cut the outdoor carpet remnants into round or mini square pieces and make perfect looking coasters for your party tables that will soak up the beverage spills and also cut the leftover carpet remnants into shape and then decorate them through stenciling, stamping, by writing something or by giving an accent line trimming to make gorgeous looking doormats in no time!
There are just diverse different ways to reuse the old carpets and also the remnants of the new carpets you have recently installed to your interior home floors! So, just don't end up the bits and pieces of your leftover carpet to trash bins or home trash store, just do some crafting with them and make lovely stuff out of them! Browse the entire list of these DIY leftover carpet projects and do clone the projects you have liked the most! Browse also the attached links to reach to full free tutorials and visual guides!
How To Make Door Cat Scratcher: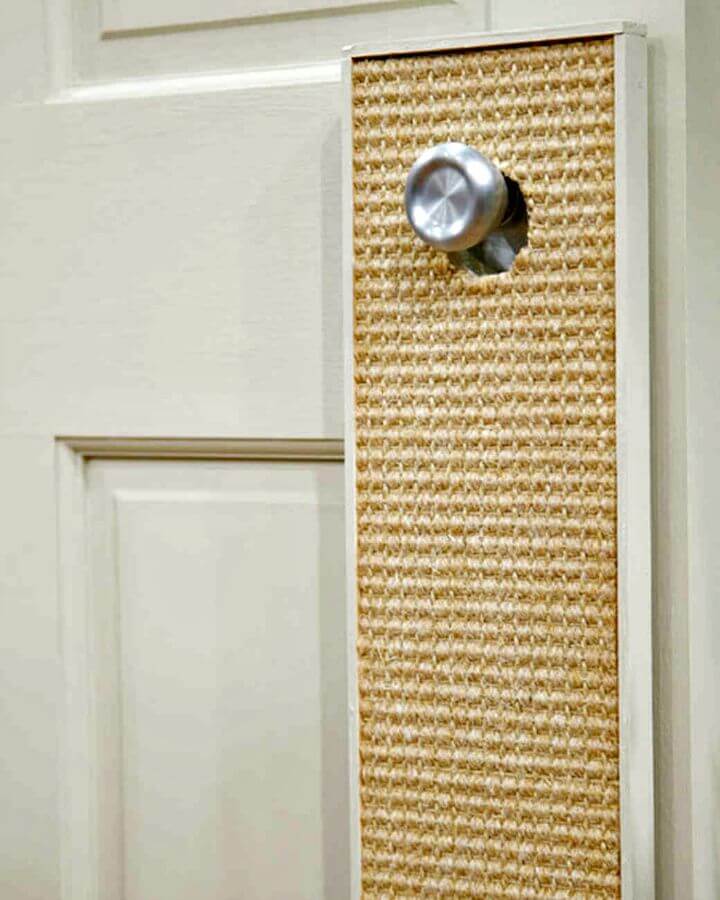 Go smartly handmade with the leftover carpet pieces and make stunning stuff for your pets like for a dog and for a cat. Here a piece of carpet has been a frame up using wooden slats and next has been hanging on a door knob to make a lovely cat scratcher that will be a big fun to make at home. Complete project details here marthastewart
DIY Large Tapestry Wall Hanging: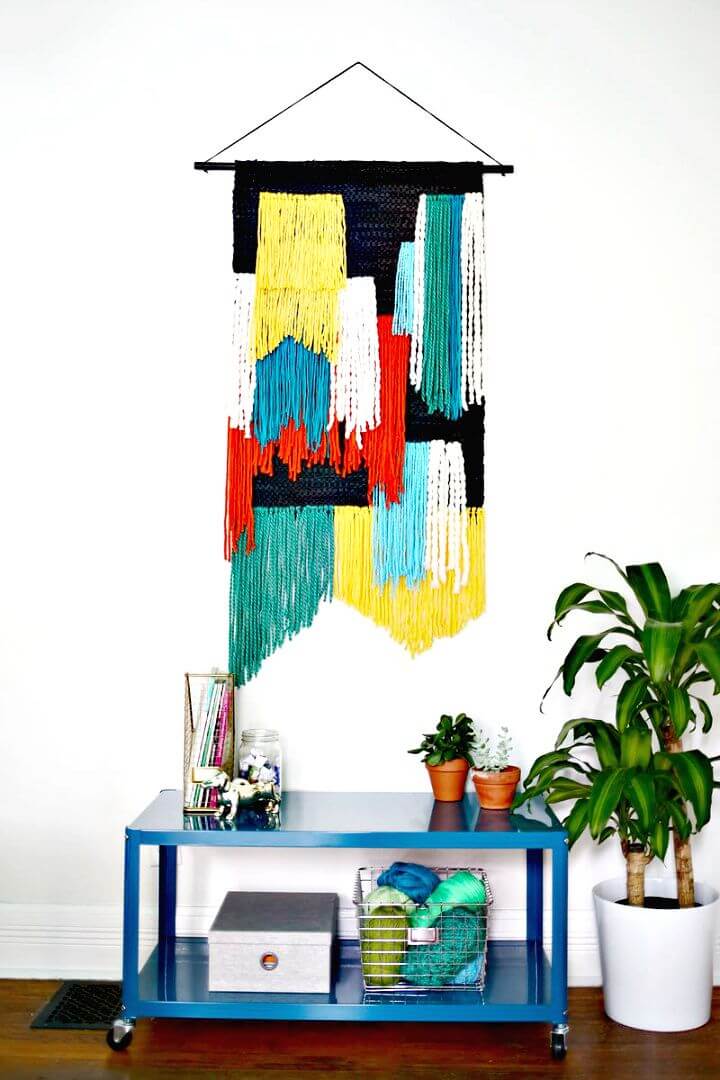 You can really do wonders with the leftover carpet pieces, make also the fantastic yarn wall hangings using the leftover carpet, Check out this lovely given sample that is looking much focally stimulating and would be super easy to make also. Here this wall hanging is really colorful and hence would really bring lots of colors to a particular room interior. Here is how to make this tapestry wall hanging abeautifulmess
Make Carpet Sample Area Rug On A Budget:
Go also smartly handmade with the leftover carpet pieces and make interesting looking area rugs out of them that will definitely add tons of focal stimulation to your interior home floors. Check out here a lovely homemade rug that is super beautiful to look at also. Willing to duplicate this rug? Grab the full project instructions from here divaofdiy
Adorable DIY Cat Scratching Post: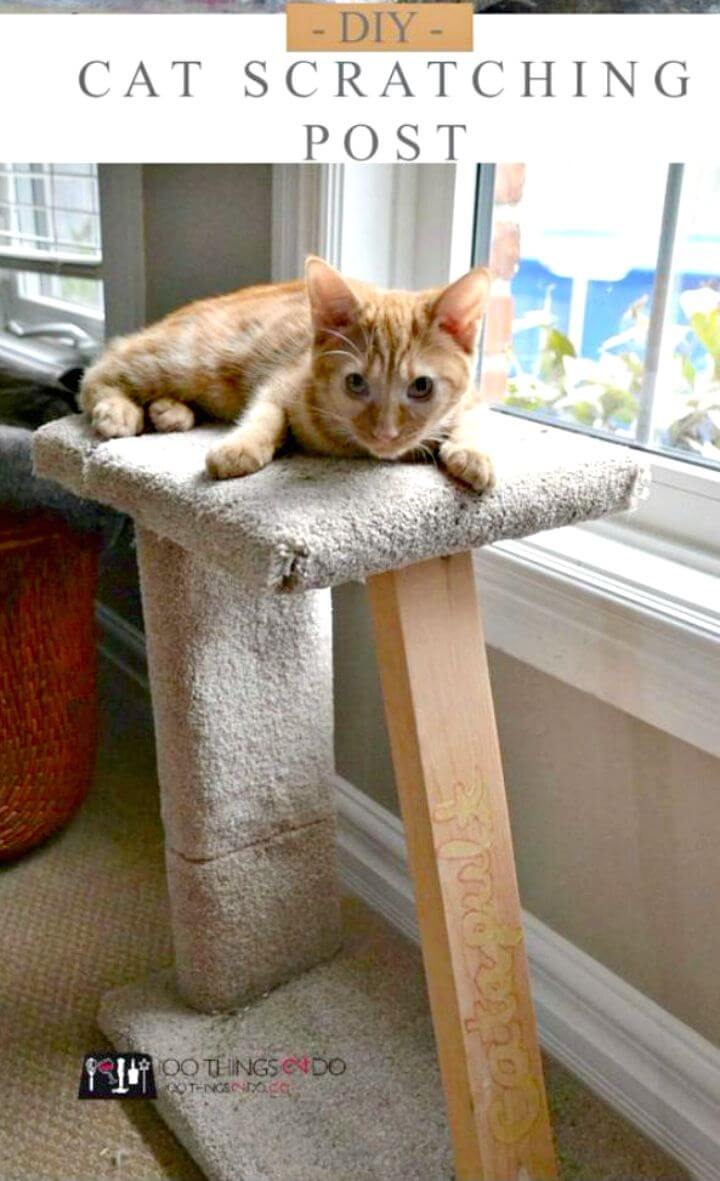 Make also the very needed pet stuff also using the scrapped carpet pieces. The leftover carpet would pieces can be highly soft for your pets like the cat to sit on and your cats can also scratch them to satisfy their scratching lust. Here again, the carpet pieces have been used to make a lovely scratching cat post that would also make a great gift for a cat loving friend. Full project tutorial here 100things2do
DIY Outdoor Carpet Coasters: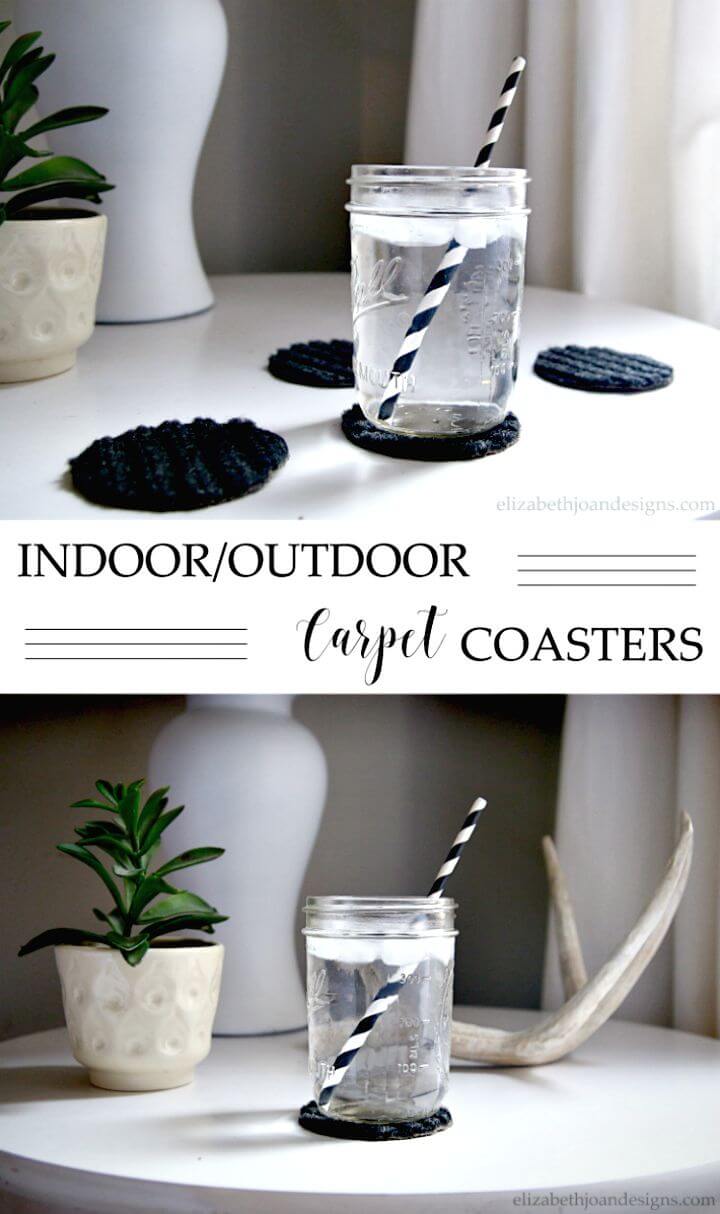 Cut also the reclaimed leftover carpet piece into different mini shapes and start using them as well soaking up beverage coasters that will rock any of your party table. Take a look at the given round carpet coasters that have been made super quickly and you can also pack these no-cost coasters to give as a lovely housewarming gift to a new homeowner. Full details of the tutorial here domestically
DIY Carpet Scrap Door Mat: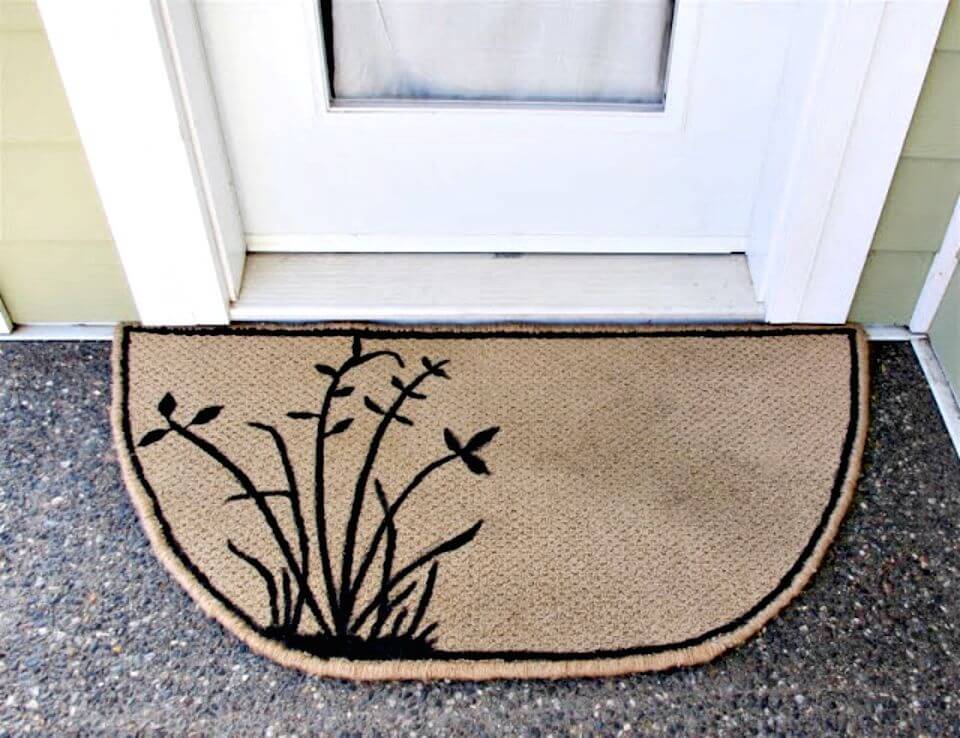 If the leftover carpet pieces you have been got are of sufficient size then you can also turn them into beautiful looking doormats that will go impressive to every new entry. Just Check out here the very decent looking carpet scrap door mat that has been painted for a custom natural plant art and is really looking beautiful. creativetryals
How to Make Scrappy Kitchen Mat: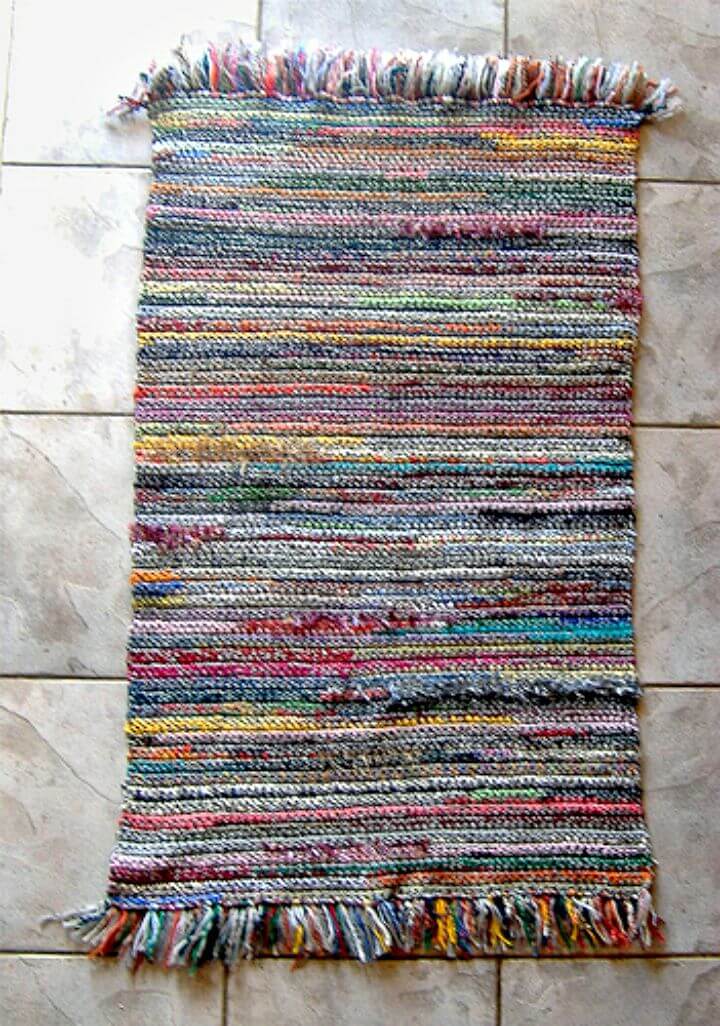 Also, go smartly handmade with the leftover carpet pieces and make also the super beautiful looking kitchen mat out of them that will definitely go enticing to eyes just like this given below sample that comes with beautiful looking edges and is just super easy to make also. Follow the details of the idea here laughingpurple
DIY Sisal and Carpet Cat Tree:
Make also the lovely looking cat trees also using the leftover carpet and sisal and just win more love of your cat by giving them the new playing stations. Just Check out here this sample carpet cat tree that is made of wood but comes covered with the leftover carpet pieces and hence it also gives a fabulous scratching post to the cat. Here is how to make this lovely cat tree diynetwork