Building a wire fence can be a rewarding and cost-effective way to secure your property or garden. Learn how to build a wire fence with these 20 cheap and easy DIY wire fence ideas that provide style and functionality, ranging from hog wire garden fences to welded wire fences with wooden posts. These cheap wire fence ideas not only offer durability and strength but also give your space a unique touch. By following step-by-step instructions and using basic materials and tools, anyone can learn how to build a wire fence with ease.
When choosing the right DIY wire fence design for your needs, consider factors such as the purpose of the fence, local climate, and the type of materials you'd like to use. Some popular wire fence styles include wood and wire fences, post and wire fencing, and garden fences with chicken wire. If you're building a wire fence for the first time, starting with a simple design and progressing to more complex ones as you gain confidence and skill is highly recommended.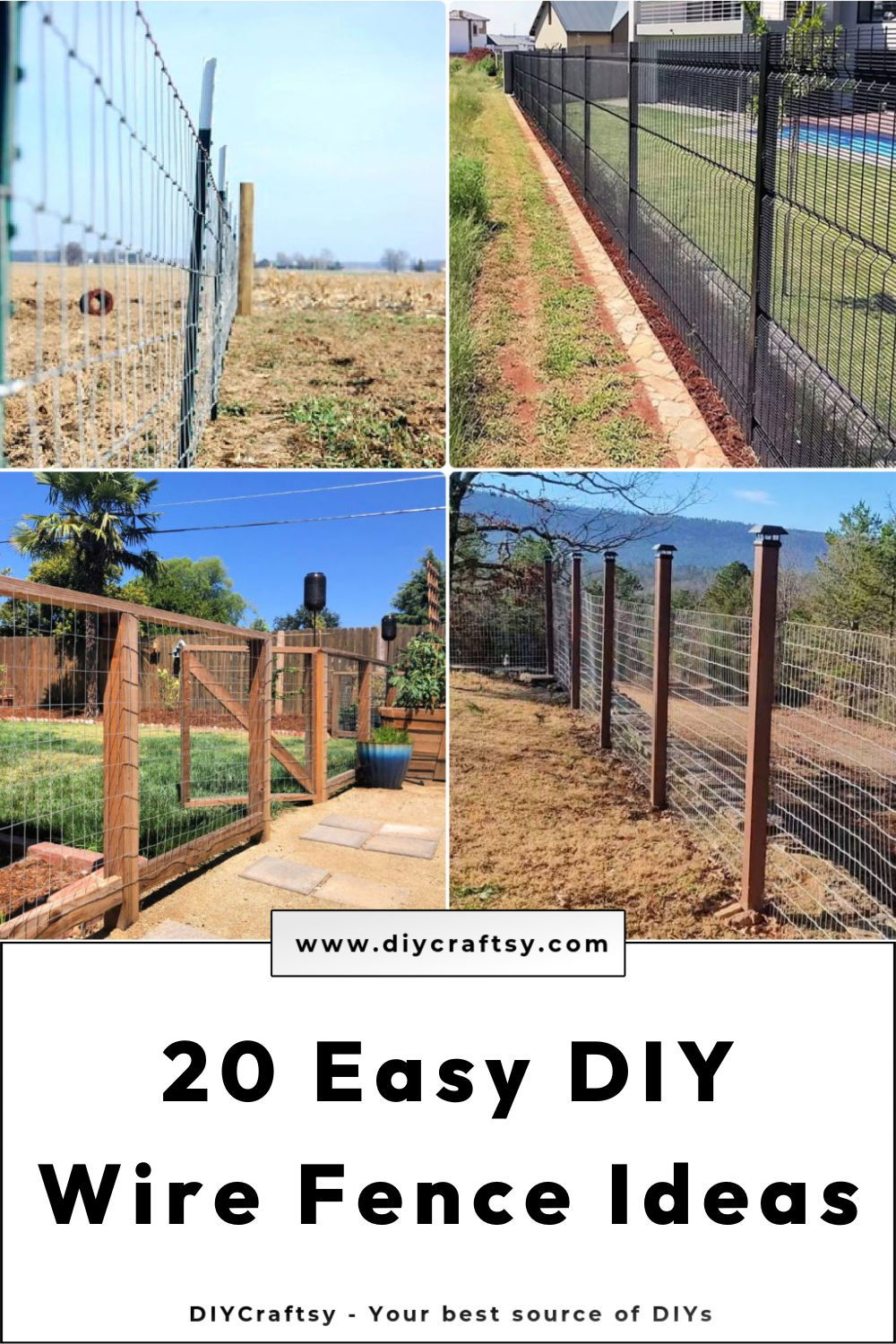 By taking on a DIY wire fence project, you'll not only save money but also gain valuable skills that can be applied to future home improvement endeavors. With countless wire fence ideas available, you can find the perfect design for your space and make a functional, stylish, and secure barrier that stands the test of time. So go ahead, gather your materials, and start building your very own wire fence today!
1. How to Build a Hog Wire Garden Fence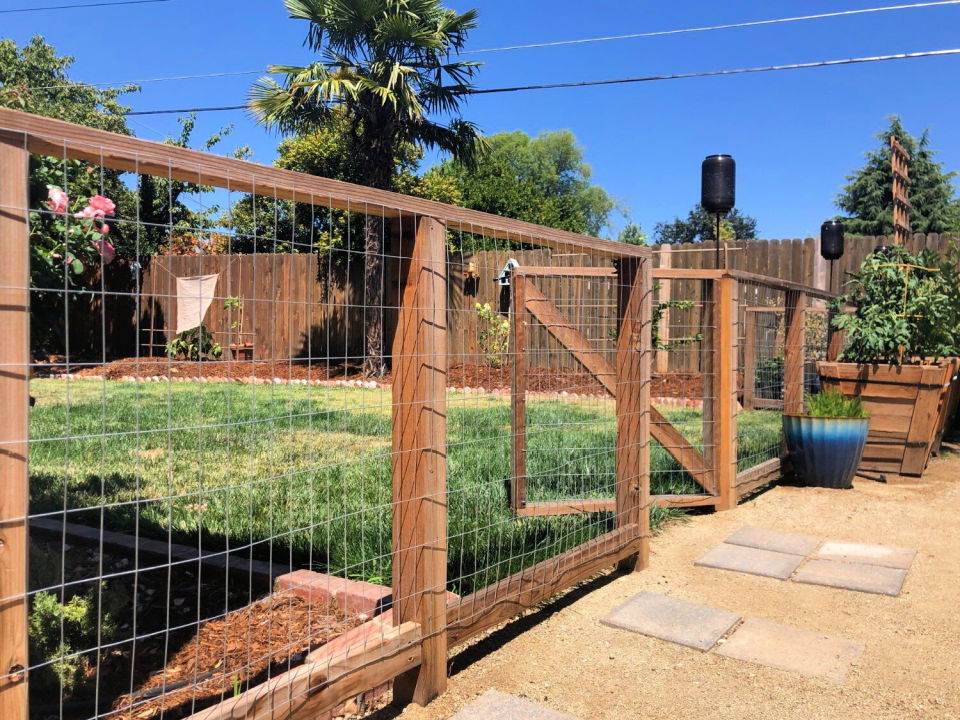 Embrace the rustic charm of a DIY hog wire garden fence, an ideal option for those who love cattle or livestock-style fencing. Appreciate the ability to see through the fence, which offers unobstructed views of your garden and provides a unique structure for growing vining plants.
This guide offers a comprehensive breakdown of making a simple yet stylish fence using hog wire, ideal for fencing up to 50 feet of garden area. With the required tools and materials, this project could be completed in just a day or two at less than $300.
Customize your fence to fit your needs, whether adjusting the length of fence posts or choosing your preferred lumber types, such as redwood, cedar, or pressure-treated lumber. Ensure you take into account your local climate when burying the posts. Unleash the natural beauty of your garden with a fence that blends seamlessly into its surroundings. ourlibertyhouse
2. DIY Durable Barbed Wire Fence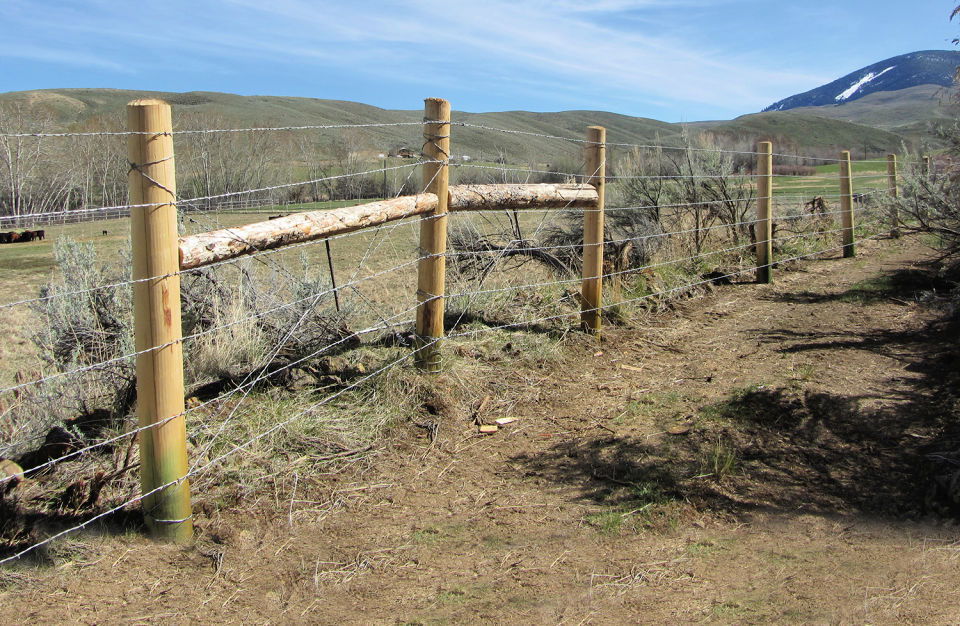 Spruce up your DIY pasture fencing with the durability of barbed wire! A long-lasting, economical option, barbed-wire fencing offers effective containment for cattle tailored to varying terrains. Key considerations include robust bracing in low-lying or hilly landscapes, stabilizing and anchoring the fence, and wire tying at braces for a firm attachment.
Choose 5-inch diameter posts for maximum anchorage. Innovative solutions like rock baskets can be employed as fence anchors for trickier terrains like rocky gullies.
With a mindful approach to post height and wire spacing according to pasture size and potential pressure, a sturdy barbed-wire fence can be invaluable for livestock management and preserve pastoral tranquility. americancattlemen
3. Installing Wire Fence With T Posts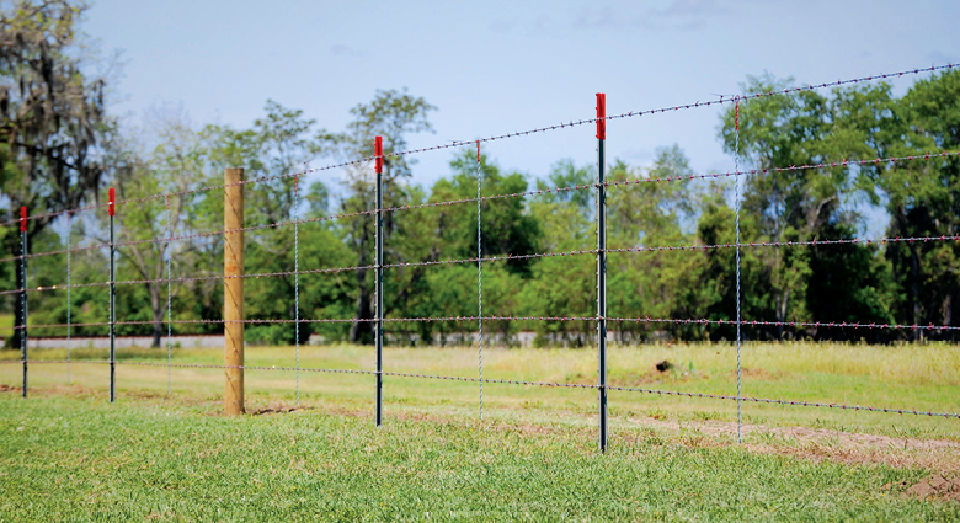 Discover the best materials and techniques for building a robust, long-lasting DIY fence. This guide explores treated wood and steel t-posts as popular options for constructing wire fences. Learn about the characteristics of t-posts, their recommended weights, and their advantages in strength and durability.
Find out how to plan your fence installation, including the necessary tools and materials. Installing t-posts requires several tools and materials, including a t-post driver, tape measure, string or wire, come-a-long, wire clips, fence plier or bender tool, and optional fence stays. The typical post spacing is between 8′ and 12′, determined by fence type and required support level.
Measuring and laying the posts before installation ensures correct spacing and fence stability. With t-posts and routine maintenance, you can ensure a secure and long-lasting animal enclosure. Get valuable tips on spacing the posts, securing the wire, and ensuring stability. Build a secure enclosure for your property with this comprehensive guide. redbrand
4. Building a Wire Fence With Wood Posts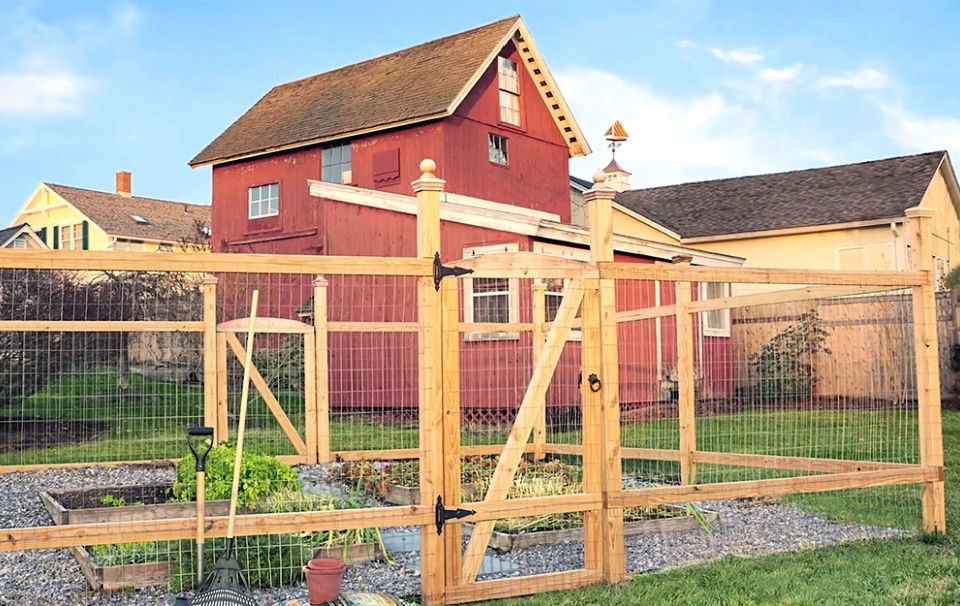 Improve the security and aesthetic of your property with a DIY welded wire fence. This sturdy, cost-effective, and visually appealing fencing solution offers a barrier against animals while keeping pets safe. Although installing a wire fence can be done solo, it could be easier and more enjoyable with a friend or two.
Choose wood, metal, or concrete posts to match your design aesthetic. Metal posts add a sleek, seamless look with great durability, whereas wooden posts are easier to install but require more upkeep. Concrete posts provide unbeatable strength and longevity. The variety of welded wire fence designs, sizes, and colors provides freedom for personalization. The process includes the following:
Measuring and laying out the fence posts.
Digging and setting the posts.
Installing the fencing.
Always have your tools and materials ready before you begin to ensure a smooth installation process. Make your fencing project successful by planning, selecting the right post materials, and following step-by-step instructions. Enjoy the pride of securing your property with a fence you installed yourself. homedepot
5. Homemade Welded Wire Fence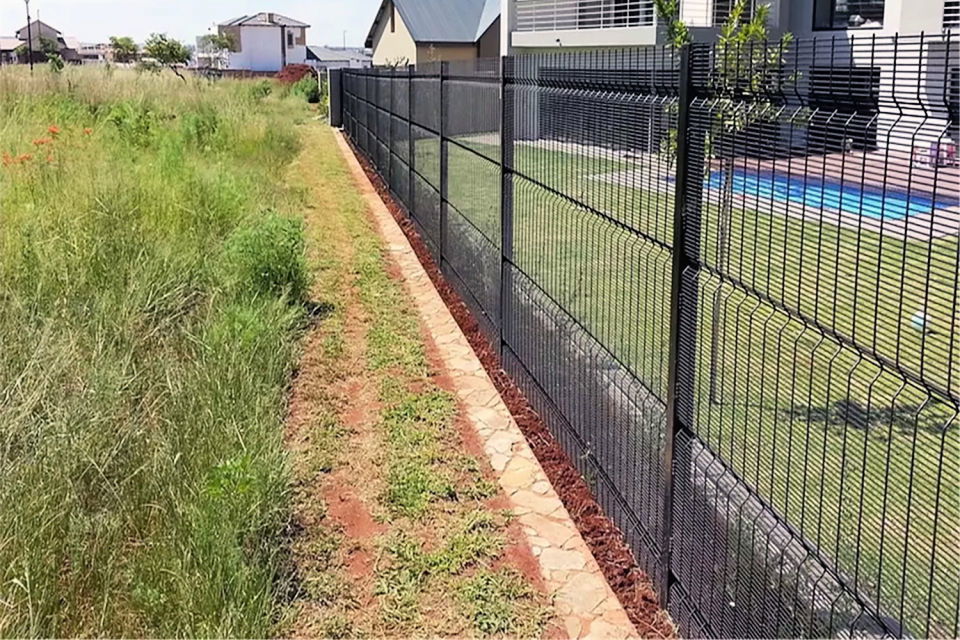 Enhance your property's curb appeal with these stylish and functional wire fence ideas that suit a variety of landscapes. Let's modernize your property with a DIY welded wire fence that ensures security and adds aesthetic value. The installation of a welded wire fence is a relatively straightforward process. The post-material selection is vital; you can choose from wood, metal, or concrete posts, each with unique benefits.
The metal posts are robust and require less maintenance, giving your fence a sleek look as they blend with the welded wire. The process begins with measuring and setting the fence posts, followed by securing the wire fencing to the posts.
Unrolling and attaching the wire as you progress is recommended instead of laying it out simultaneously, simplifying the process. Get ready to uplift your exterior space by installing your welded wire fence! gambrick
6. How to Install Wire Garden Fence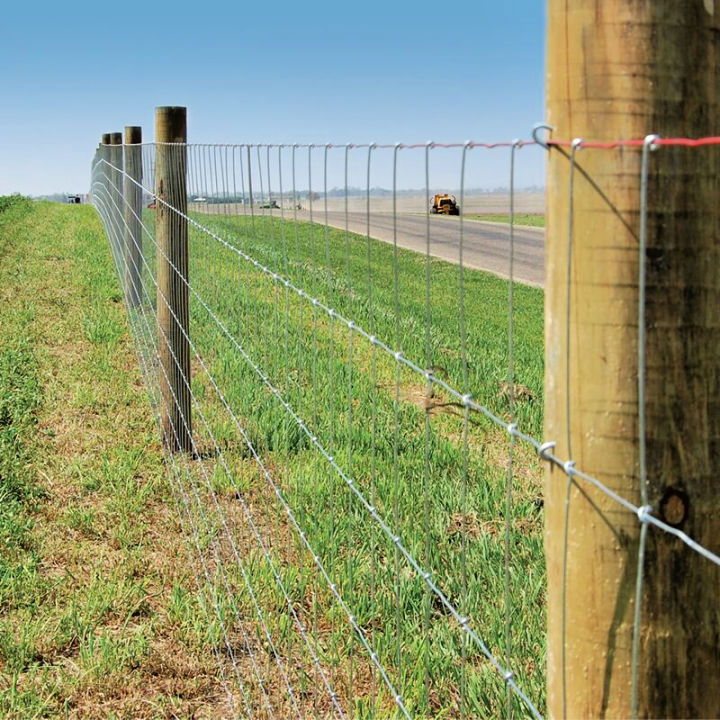 Elevate your gardening experience by installing a DIY fence to safeguard your fruits and vegetables against wildlife and pets. It's an accessible project that requires minimal materials and delivers immense satisfaction.
You'll need corner wooden fence posts, metal T-posts, wire fencing, a gate, and common tools such as a post digger or auger, hammer, shovel, quick-set concrete mix, fence staples, and wire clips or zip ties. The process involves:
Setting up the corner posts and T-posts.
Attaching your wire fencing.
Securing your gate and hardware cloth.
The project can be executed in four straightforward steps, making it suitable for any skill level or garden size. Remember, a well-planned and executed garden fence is functional and can add aesthetic appeal to your backyard or garden. So grab your tools, call a friend, and get ready to make a sturdy shield for your garden. yardyum
7. How to Make Woven Wire Fence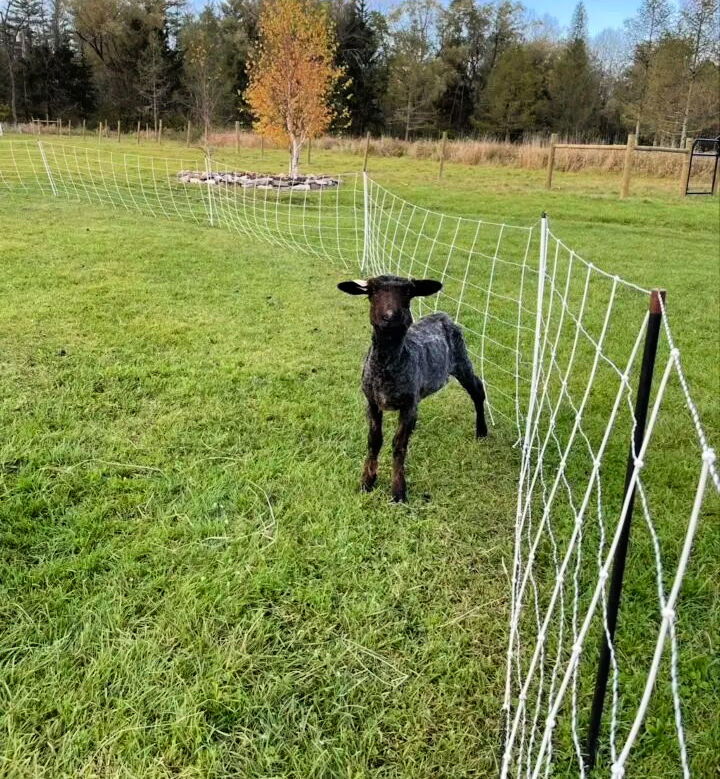 Uncover the ins and outs of making a durable DIY woven wire fence to contain your livestock, such as sheep securely. This detailed guide helps distinguish between welded and woven wire fencing, explaining how its robust structure and resilience make it superior for long-term fencing solutions.
Learn the steps involved in fence installation, from plotting the boundaries, installing corner posts, planning for gates, and drilling post holes, to stretching the fence itself.
Useful tips on handling materials and avoiding common pitfalls are also included, ensuring your fence is practical and long-lasting. This guide provides valuable insights from hands-on experience, saving time and effort for your fencing project. treefarmdesignco
8. DIY Welded Wire Fence With Wooden Posts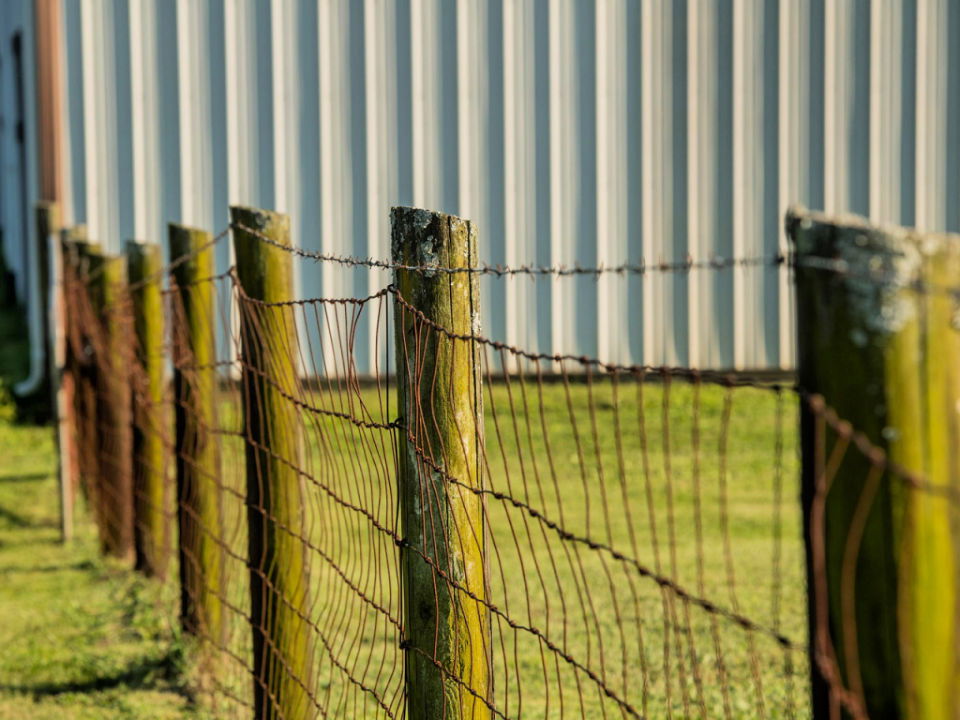 Construct your DIY welded wire fence with ease by carefully following this guide. This handy project requires some handiwork but offers an affordable solution to your fencing needs. Gather materials such as 4×4 posts, 2×4 lumber, deck screws, concrete gravel, welded wire fence rolls, gate hinges, latches, a level, and measuring tools.
The process begins with correctly measuring and staking the desired post locations. Next, plant your posts and ensure they are secure and level before setting them with concrete. Once the posts are set, measure and slice 1×4 boards for the top & bottom rails and secure them in place.
The welded wire fencing is then unrolled and stapled to the rails, ensuring it is level and tightly secured. Finally, the gate is measured, built, and attached. While the task may seem challenging, a systematic approach makes this DIY project achievable for anyone keen to go. A successfully installed welded wire fence provides a secure boundary and enhances your outdoor space's aesthetics. tractorsupply
9. Making a Woven Wire Front Yard Fence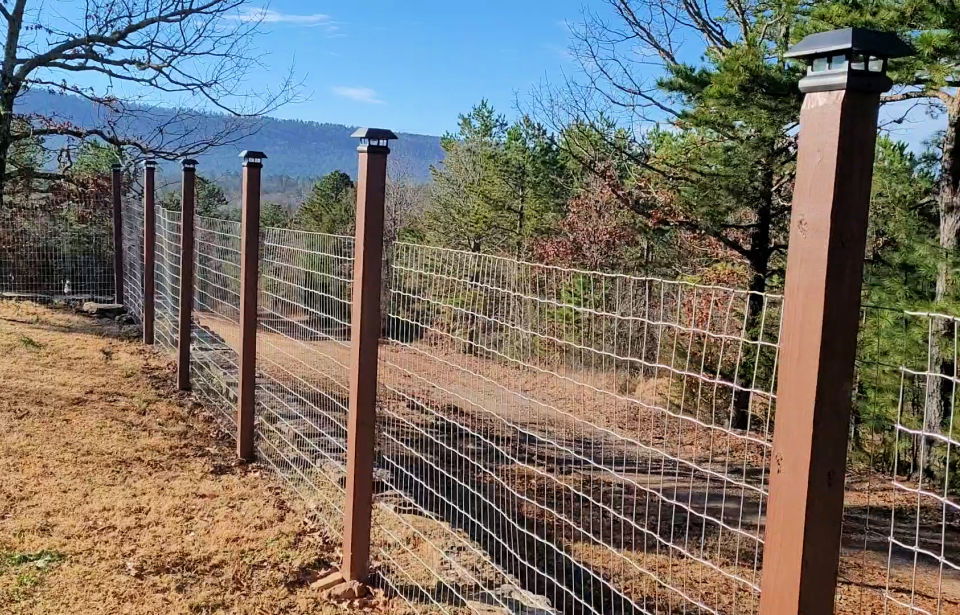 Discover durable wire fence ideas for your garden, providing security and aesthetic appeal while showcasing your greenery. Dive into the process of constructing an affordable, durable, and aesthetically pleasing fence for your front yard, perfect for large properties and keeping energetic pets safe.
Harnessing the strength of pressure-treated Ground Contact 4x4s and the flexibility of the stretch woven wire, this guide unveils the secret of making a unique fence that serves its purpose and enhances the charm of your property without obstructing the view of your surroundings.
Discover the detailed instructions, materials required, cost breakdown, and crucial improvement tips. So, pick up your tools and materials, and transform your front yard into a secure, attractive haven with a bespoke woven wire/wooden 4×4 fence. healingmoonfarm
10. Build a Wire Fence With Metal Posts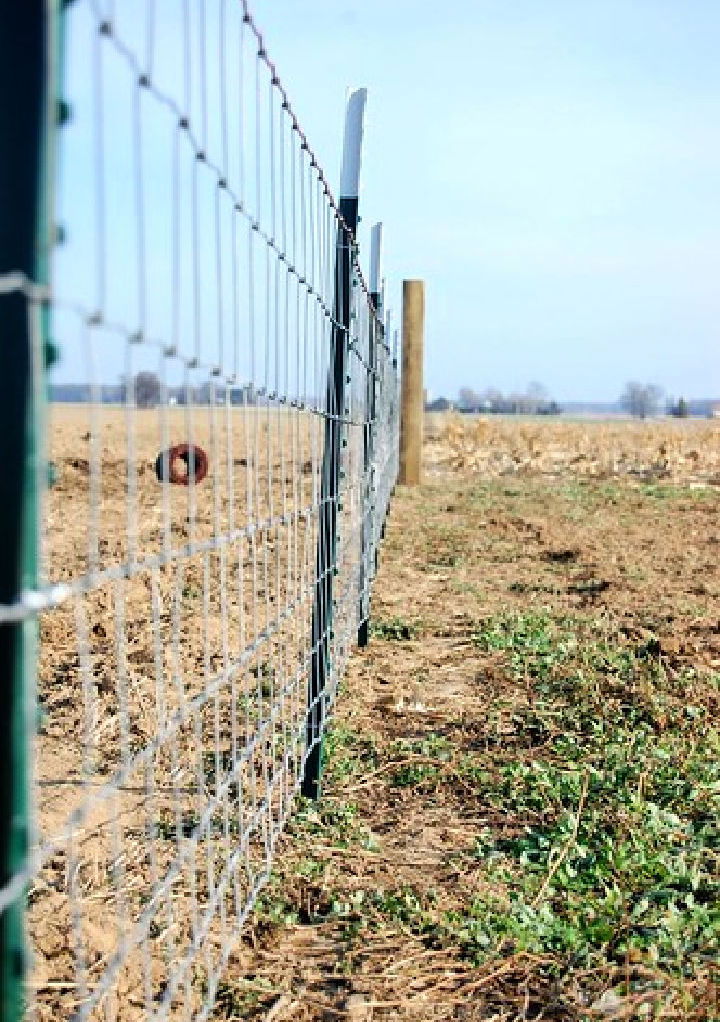 Explore these durable and low-maintenance wire fence ideas to create a modern and minimalist boundary for your outdoor space. Building a durable and attractive DIY fence requires careful planning and understanding different materials and techniques. This guide will aid you in this endeavor, offering insights into various types of fences, primarily for pastures, and explaining the installation process, especially in challenging weather conditions.
The selection ranges from post and board fencing, split-rail fencing, and electric fencing to woven wire fencing and lightweight welded wire fencing. Key considerations such as types of posts, support spacing, and fencing material are discussed, with T-posts and woven wire being the favored choices.
This comprehensive guide simplifies the fence installation process and provides tips for avoiding pitfalls. From obtaining your supplies from Tractor Supply to specific installation instructions such as spacing and depth for anchor posts and T-posts, this article is valuable for anyone embarking on a fencing project. Build a secure, aesthetically pleasing enclosure with this detailed fencing guide! diydiva
11. Handmade Wood and Wire Dog Fence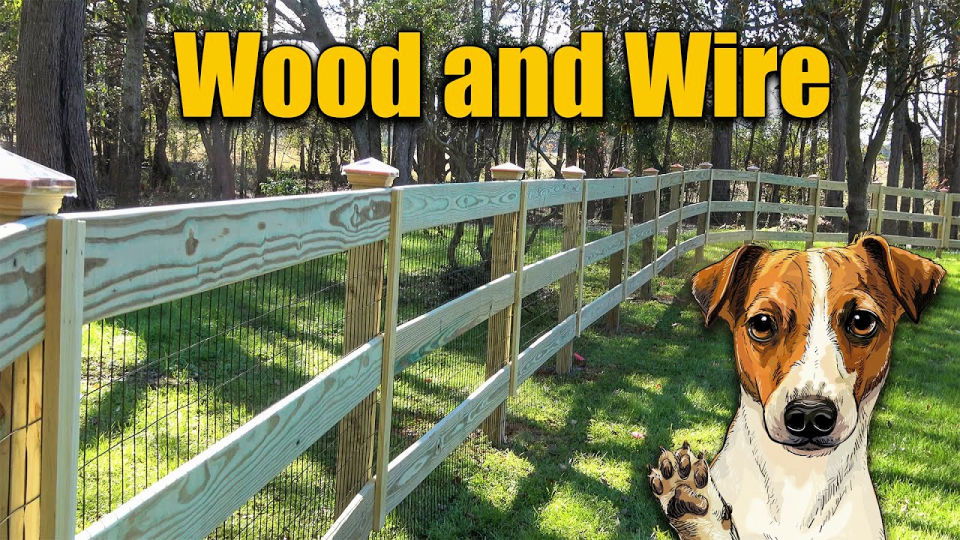 Enjoy a functional and visually appealing barrier with the DIY wood and wire dog fence project! This construction effectively keeps your furry friends secure, deters other animals, and maintains the beauty of your surroundings.
The project uses materials like wood and wire, which are readily available and budget-friendly. The preparation and building process is straightforward, making it an ideal project for DIY enthusiasts.
Enjoy the dual advantage of safety and aesthetic appeal by constructing this fence at your new farm property or any other outdoor space. The main element, wood, provides a rustic charm, perfectly balancing the modern touch of wire. Get your tools ready and embark on this rewarding task today!
12. How to Install Welded Wire Fence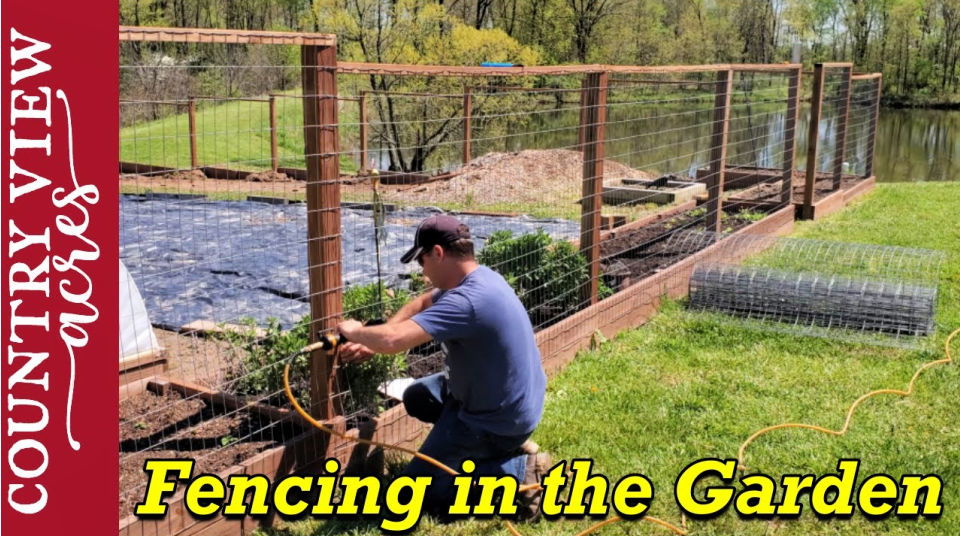 Embrace the spirit of self-sufficiency with this tutorial on installing DIY welded wire fencing around your vegetable garden. Using a pneumatic narrow crown stapler, you can easily secure the fence to the posts, helping protect your homegrown produce.
This method is perfect for anyone looking to protect their garden, whether on a small backyard plot or a larger homestead. The installation process is simple and requires minimal tools and materials, making it an accessible project.
Not only does this fencing system provide an effective solution for safeguarding your crops, but it also enhances the rustic charm of your green space. This tutorial brings us closer to living a more sustainable rural life. Learn how to fortify your vegetable garden today and reap the fruits and vegetables of your endeavor tomorrow!
13. Easy Wire Fence Installation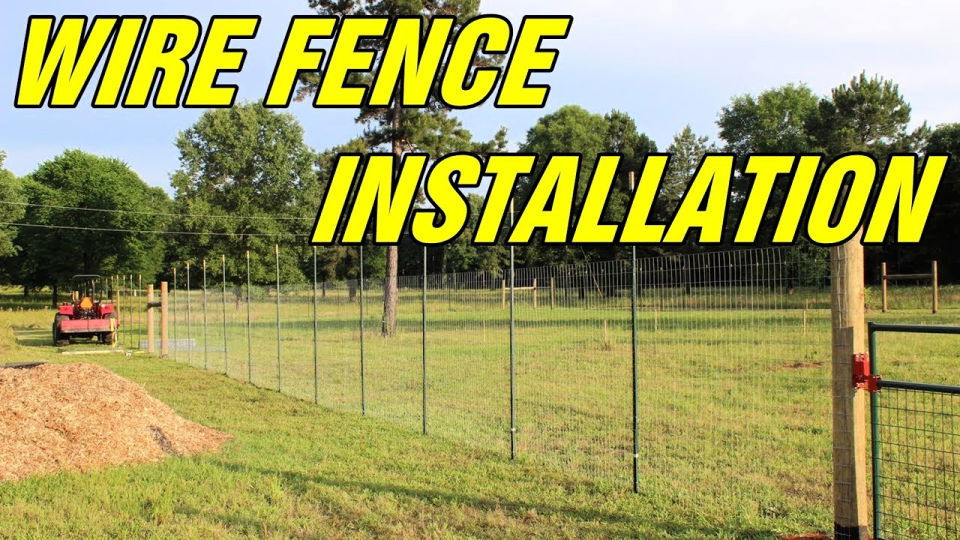 Looking to secure your garden or orchard with a durable, cost-effective solution? This insightful DIY video tutorial will guide you through the process of wire fence installation. You can erect a sturdy barrier around your precious greenery with the right tools – such as fence posts, wire mesh, post driver, and fencing pliers.
This fence protects your plants from unwanted intruders and adds aesthetic value to your property. The wire fencing highlighted here is budget-friendly and easy to set up, providing a great return on investment.
So why wait? Learn the knack of fence installation and give your garden or orchard the protective shield it deserves. The fence you construct today will serve you well for years to come.
Build a versatile and cost-effective perimeter using these attractive wire fence ideas that blend seamlessly with any home design.
14. Best Hog Wire Panel Fence Ideas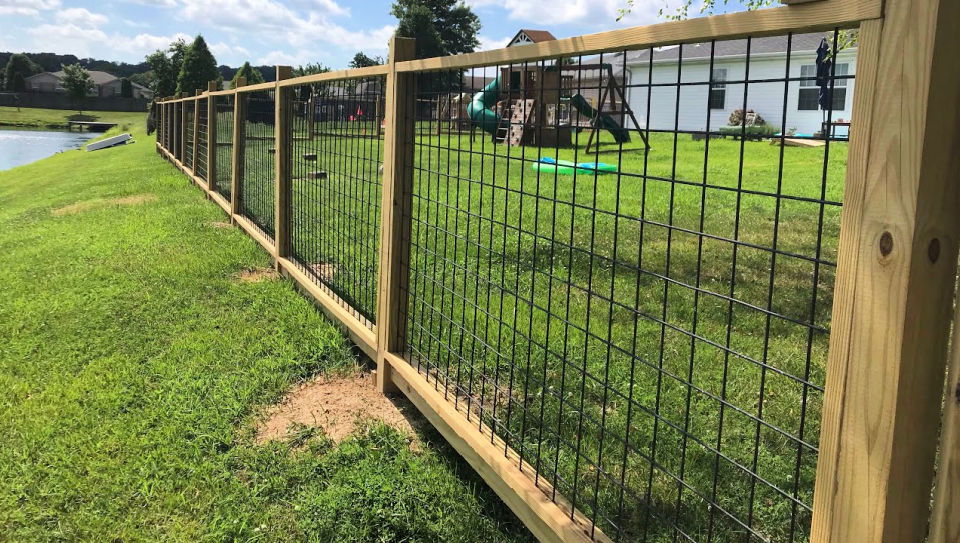 Opt for these eco-friendly wire fence ideas that offer both safety and visual appeal, perfect for urban and rural settings alike. Craft your durable, see-through hog wire panel fence, ideal for sloped yards and unconventional landscapes. This cost-effective DIY project ensures safety for pets and children, with the added benefit of scenic view preservation. For accurate installation, you will require hog wire panels, fence posts, concrete, and a handful of tools like a drill, circular saw, and level.
From the planning stage to the final assembly, it's a step-by-step journey that leaves you with a functional, visually appealing result. Though the process might involve hard work, the savings of approximately $2,000 makes it worth your effort.
The main component – the hog wire – offers robustness and longevity to the structure. Boost your home's curb appeal and enjoy peace of mind with this hog wire panel fence project today!
15. How to Install a Welded Wire Fence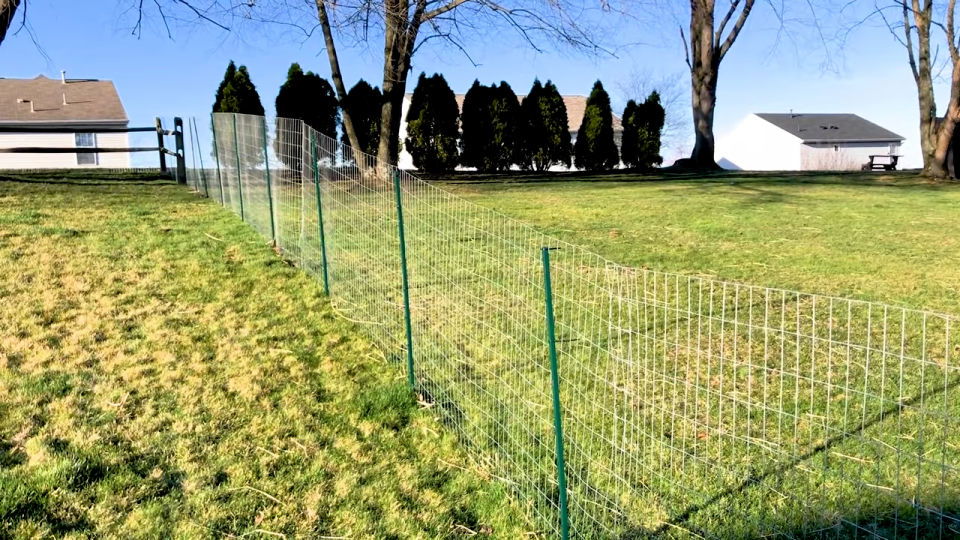 Master the installation of a net wire fence in your backyard with this informative and detailed DIY tutorial. The tutorial will guide you on installing a 4-foot tall fence with 4-inch gaps, meeting most regions' pool fencing requirements. Such a fence also acts as a useful deterrent to prevent your canine companions from chasing after wildlife.
The tutorial uses 5-foot U-posts as the stakes for the fence, offering a sturdy and durable setup. This guide primarily focuses on setting up a temporary fence until a permanent one can be established.
It also covers adapting the fence angle to various terrain elevations, making it a handy solution for backyards with different levels. While it may not be the aesthetic choice for the long term, it serves its function well.
An additional feature is the simple gate-building process, adding convenience to functionality. This tutorial allows you to erect a net wire fence easily, adding safety and control to your home exterior. Start building today and make a secure, adaptable outdoor space.
16. How to Stretch Woven Wire Fence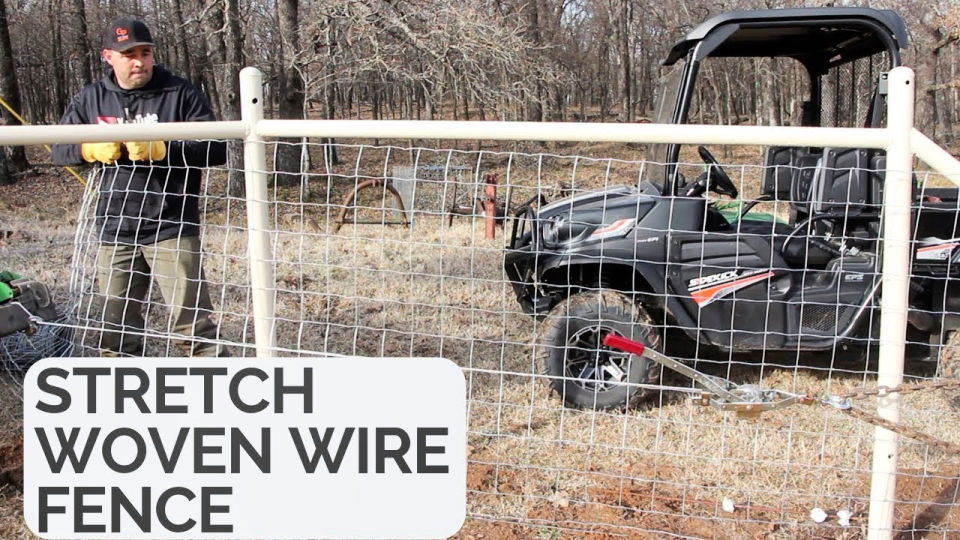 This practical DIY guide will help you stretch your woven wire fence effortlessly. Enhancing the longevity and maintaining the integrity of your fence becomes less daunting with the right tools and techniques. This guide offers simple, precise steps to transform your fencing experience.
This cost-effective process is surprisingly manageable utilizing common tools such as a come-along, fencing stretcher, and pliers alongside woven wire or field fence. Delve into the comprehensive, step-by-step guide curated to turn this task into a smooth-sailing endeavor.
Expanding the lifespan and enhancing the aesthetics of your fencing is now made achievable. The woven wire, being the star of this process, will enhance the durability of your fence, keeping your farm or garden secure and eye-pleasing. This guide takes you through the journey, from preparation to the final touch, with utmost precision and clarity. Join in today to redefine your fencing experience. Remember, a well-stretched woven wire fence isn't just durable; it's a testament to the well-kept space it encloses.
17. DIY Barbed Wire Fence – Step-by-Step Instructions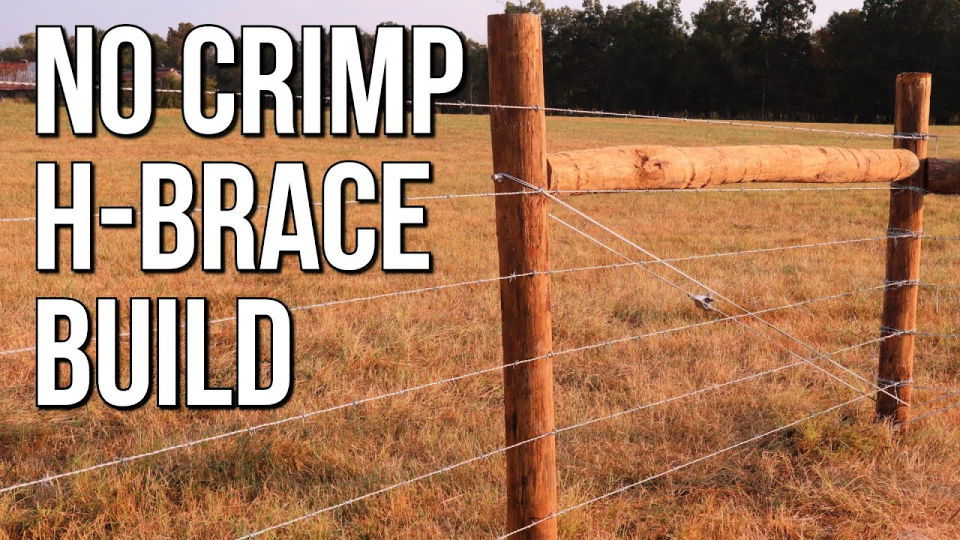 Venture to the DIY world and learn how to construct a crimp-free H Brace for Stay-Tuff high tensile barbed wire fencing – a top choice for new cattle fencing. Discover a practical and efficient method for constructing wire fencing on a one-acre homestead.
Featured as part of a comprehensive guide on building a robust cattle fence, this method utilizes Stay-Tuff wire, recognized for its strength and durability. Building the H-Brace is simplified thanks to the comprehensive guide, which illustrates each step.
By harnessing ordinary tools and equipment, you'll soon have a sturdy H-Brace ready for your fencing project. This resourceful guide is not just about saving costs but also about ensuring your cattle's safety and security. Start building your resilient H-Brace today, and enjoy the unique satisfaction of a self-built, reliable fence.
18. DIY Welded Wire Fence Post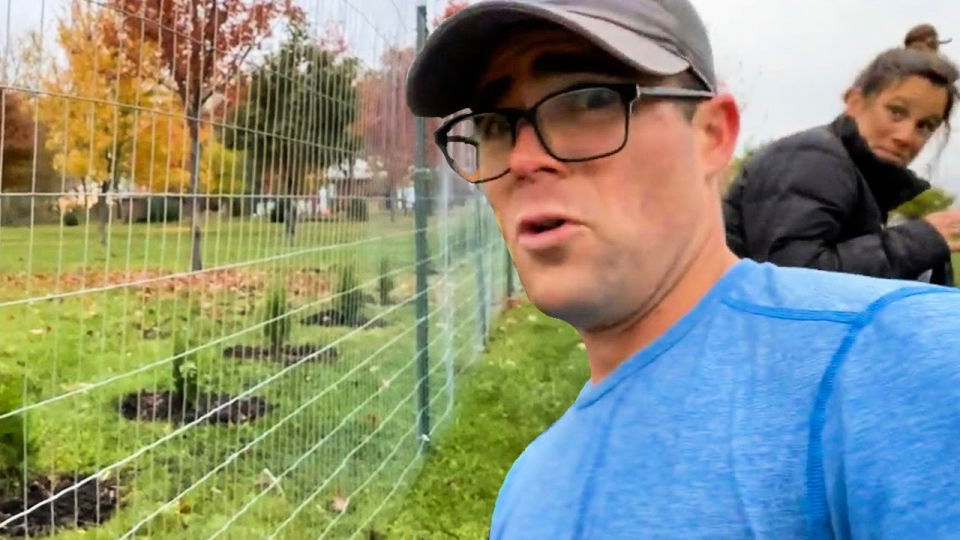 Heighten your homesteading experience with a DIY welded wire fence installation. This guide demonstrates how to successfully set up a 200ft fence within seven hours, costing only $430, making it a cost-effective and efficient solution for fencing needs.
Materials used include RedBrand Welded Wire Fence, treated wood posts, studded T-posts, T-post clips, and concrete mix. Tools like post hole digger, post driver, and clip bender are employed for precision work.
This fence serves multiple purposes like safeguarding farm animals, and contributing to the aesthetic appeal of your farm, bringing rural charm right to your doorstep. Set up your welded wire fence today for a secure and serene farm life.
19. Build Your Own Stretch Woven Wire Fence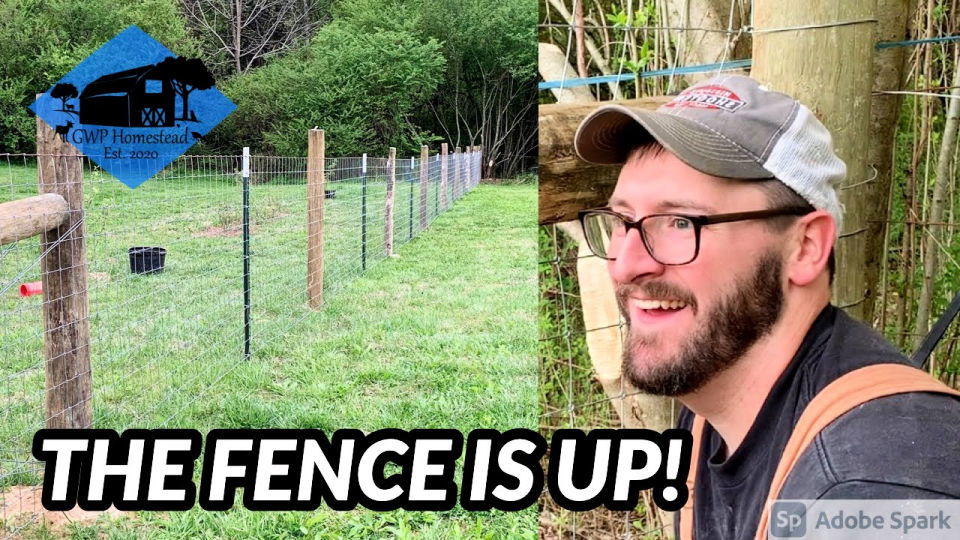 Get your hands on guide to effortlessly installing a DIY woven wire fence by yourself, designed specifically for sheep and goat farms. This comprehensive resource provides tips and techniques to simplify the process, making it achievable with basic tools in just a few hours. Learn ingenious methods to handle the big 330ft roll fence without heavy machinery while maintaining a safe distance off the ground.
Key suggestions include using a steel pole for leverage, bungee straps for extra hands, and a wire-tying tool for wrapping the wire tightly. Plus, learn how to stretch the fence tight with a DIY stretcher bar made from 2x4s and bolts.
The guidance doesn't stop there; the post offers essential insights on preserving your H-brace assemblies and spacing suggestions to prevent rust and ease maintenance. This engaging and instructive content promises to equip you with the know-how to set up your farm fence securely.
20. Make Your Own Wire Fence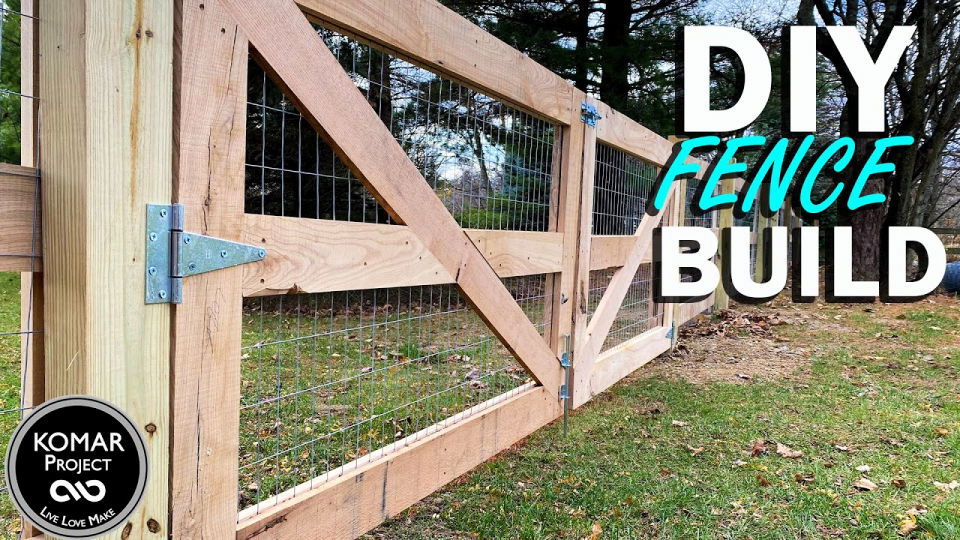 Experience the joy of building your fence with this comprehensive DIY guide. Walk through the entire process, from the initial fence layout to the final gate construction.
This resource provides detailed instructions on mill lumber for cross braces and incorporates attractive welded wire to maintain a farm-style aesthetic while ensuring security and animal containment.
Building a fence doesn't have to be daunting; with the right tools and a step-by-step process, you can erect your own sturdy, stylish barrier. Get started on your fencing project today and relish in the satisfaction of crafting something with your own two hands.
Conclusion: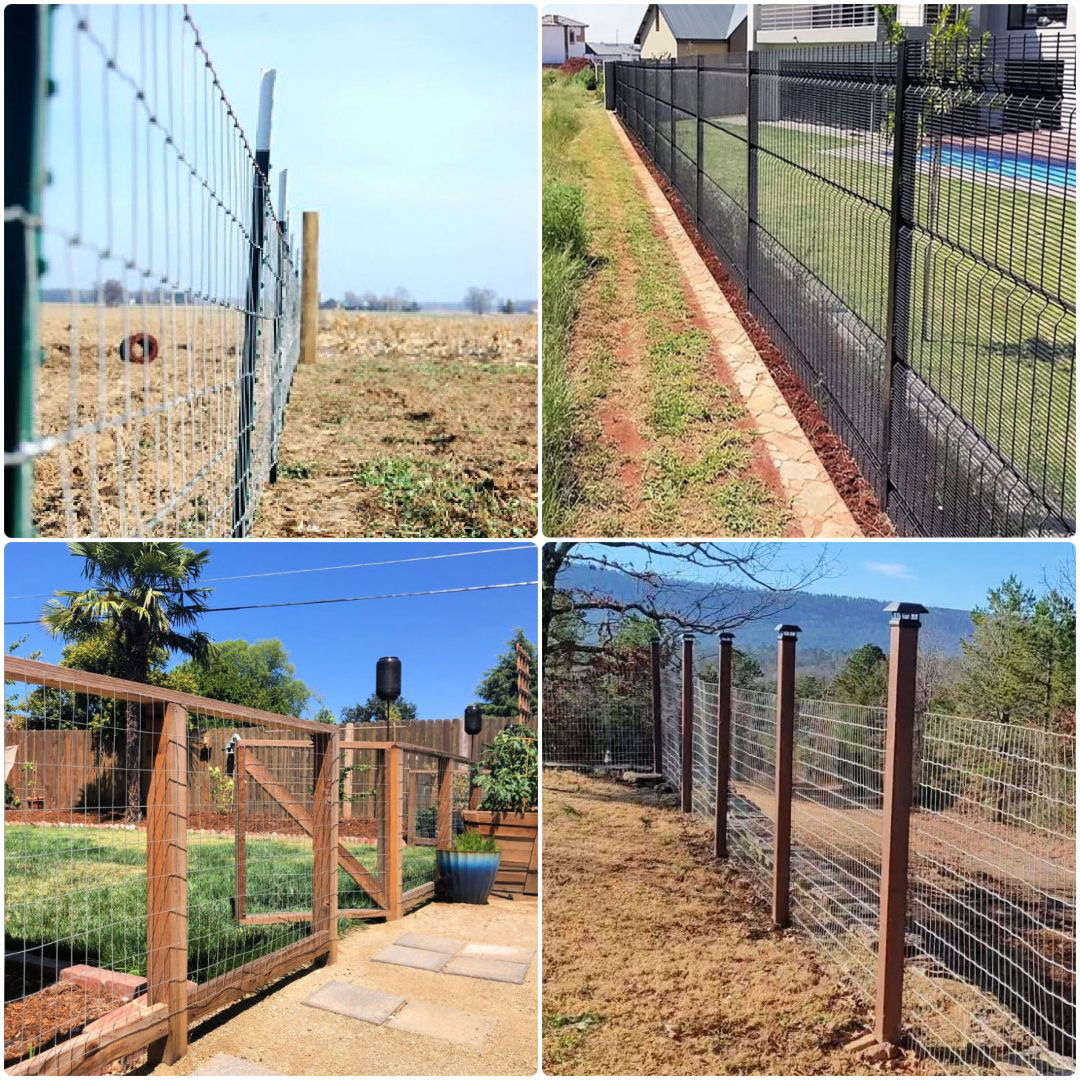 In conclusion, mastering the art of constructing wire fences can benefit homeowners, gardeners, and DIY enthusiasts. With numerous ideas and designs, such as hog wire garden fences, barbed wire fences, and welded wire fences with wooden posts, the options for making an efficient and attractive fence are vast. By learning how to build, install, and maintain your wire fence, you can enhance your property's security, aesthetics, and functionality, tailored to your specific needs and preferences. So, why not embark on your wire fencing journey today and transform your outdoor space?