With these 15 smart and simple DIY flower arrangement ideas, you can decorate your home and events just the way you would like! We have got these amazing flower arrangement ideas for any occasion or simply for the zenith of the center tables in your home decor. Our DIY flower arrangement ideas vary from basic flower arrangements to extravagant and more exquisite arrangements! It is said and experienced by many people that flower arrangements turn out to be quite therapeutic in themselves. You really don't have to be a professional floral artist to master the art of DIY flower arrangements! It's really just a game of thoughts, imagination, and thinking out of the box! And if you have a close association with the seasons or the seasonal delights, you can quite make the perfect and dreamy flower arrangements with our unique list of flower decoration ideas.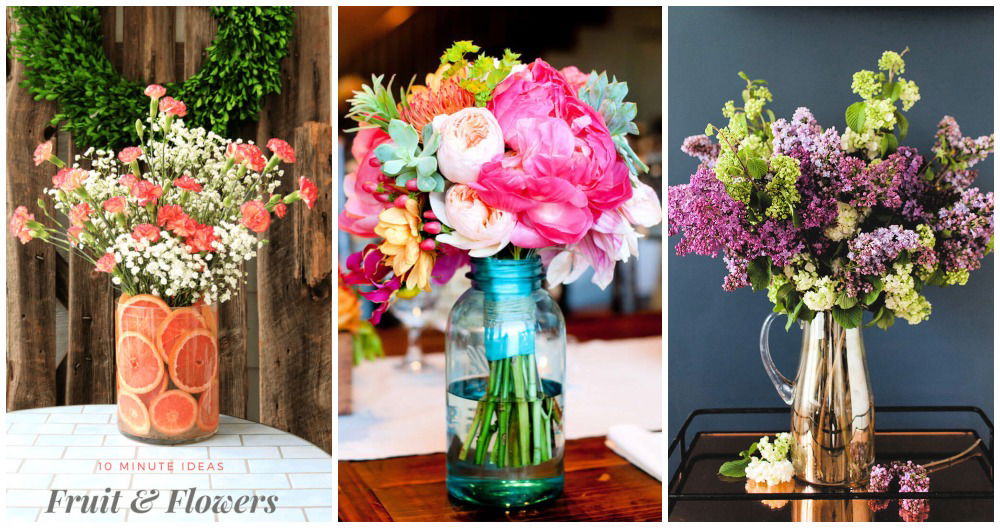 One of the best things about choosing DIY flower arrangements is that it is packaged with a complete and thorough sense of freedom! There is no strict or defined set of rules that need to be kept in mind while working on making any flower arrangements. It's really just a game of your imagination and interest. However, our flower table arrangements tutorials come with a detailed and step by step guide to walk you through the breezy process and experience. Even if you are not a fan of home decor or trying your hands on flower arrangements, do give these statement DIY flower arrangement ideas a try! And who knows you might end up having a super soothing hobby! Also, so many lovely flower arrangement ideas for giving more thoughtful and pleasing gifts!
1. DIY 10 Minutes Fruit & Floral Arrangement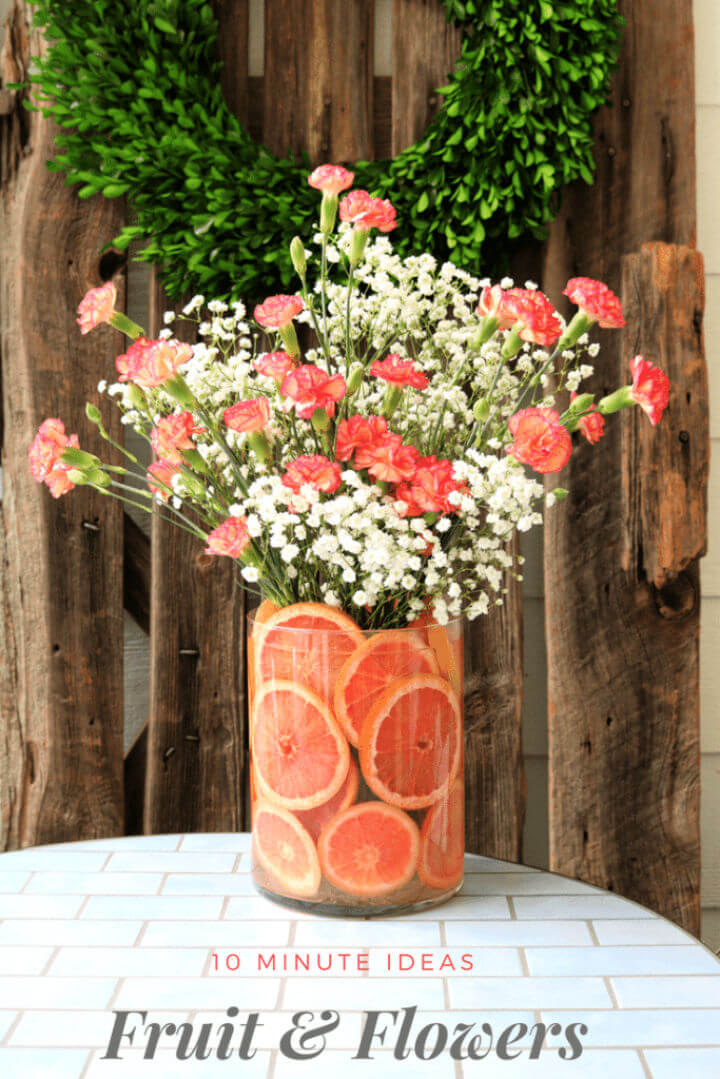 Floral arrangements range from basic to extravagant. Even if you aren't a pro at DIY Flower arrangement, you can still create your own floral setting. If you are planning to use a large vase and don't want stems to pop out, then some citrus slices will do the job for you, spreading some fresh and nice aroma in the space around you. refreshrestyle
2. Make This Floral Arrangement in 3 Easy Steps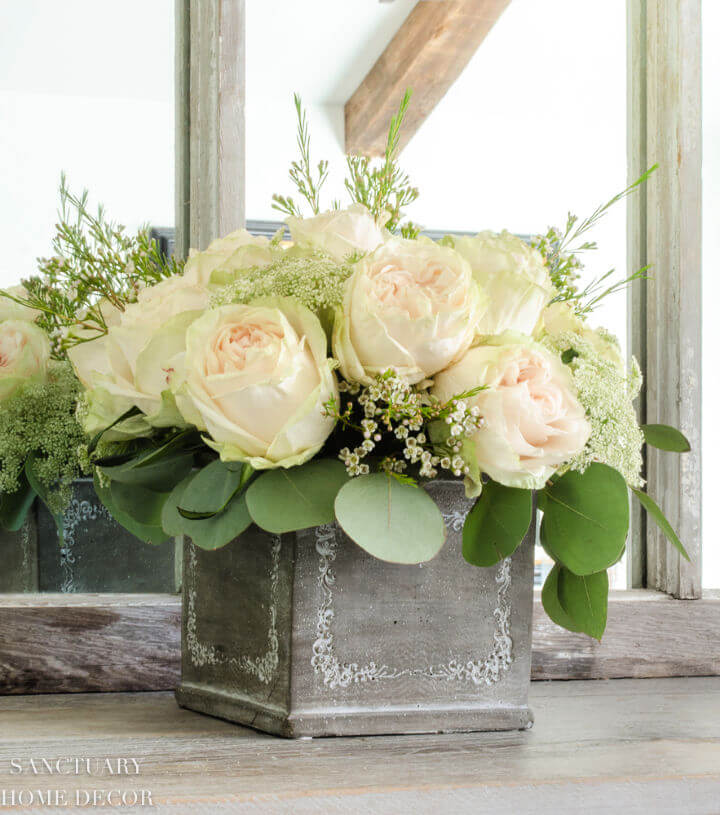 For a beginner, sometimes it gets tricky to assemble all the flowers in one vase since you can't decide what proper length a stem should have or how much weight of flowers is required. This tutorial on 3 Simple steps on flower arrangement will teach you how to do so. sanctuaryhome
DIY Vase: Displaying beautiful flowers to brighten up your home can be more inexpensive when you use supplies from your local Dollar Tree to create these beautiful DIY vases to do the best flower arrangements.
3. DIY Welcoming Spring With Farmhouse Florals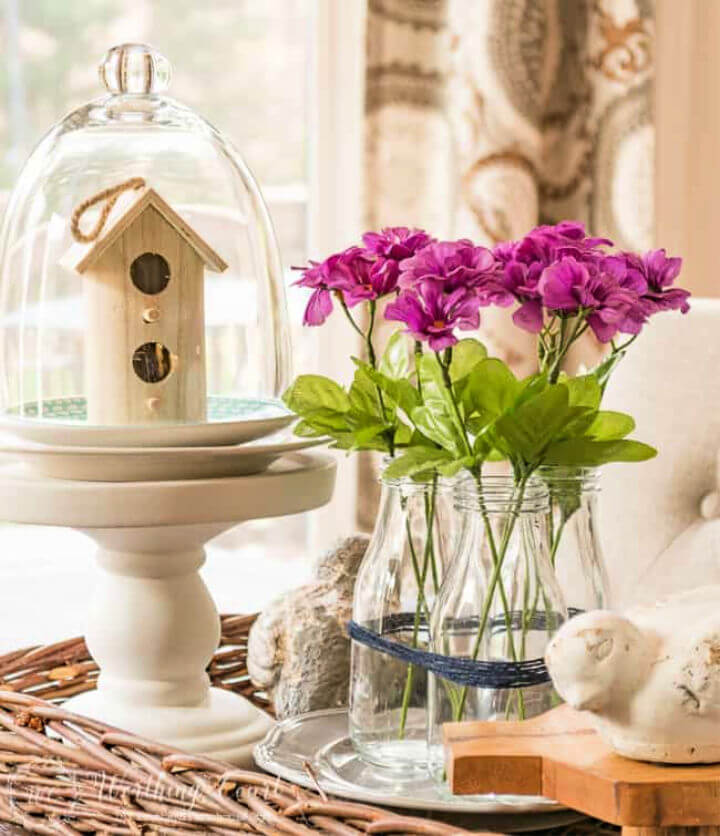 Spring is that time of year that blesses our surroundings with aromatic flowers, spreading all the floral hues, colors, and whatnot. If you are planning to throw a spring welcome party, then the farmhouse flowers-inspired tutorial is for you. All you need is the stem of faux flowers and a glass jar to create some magic. worthingcourt
4. Beautiful DIY Floral Arrangement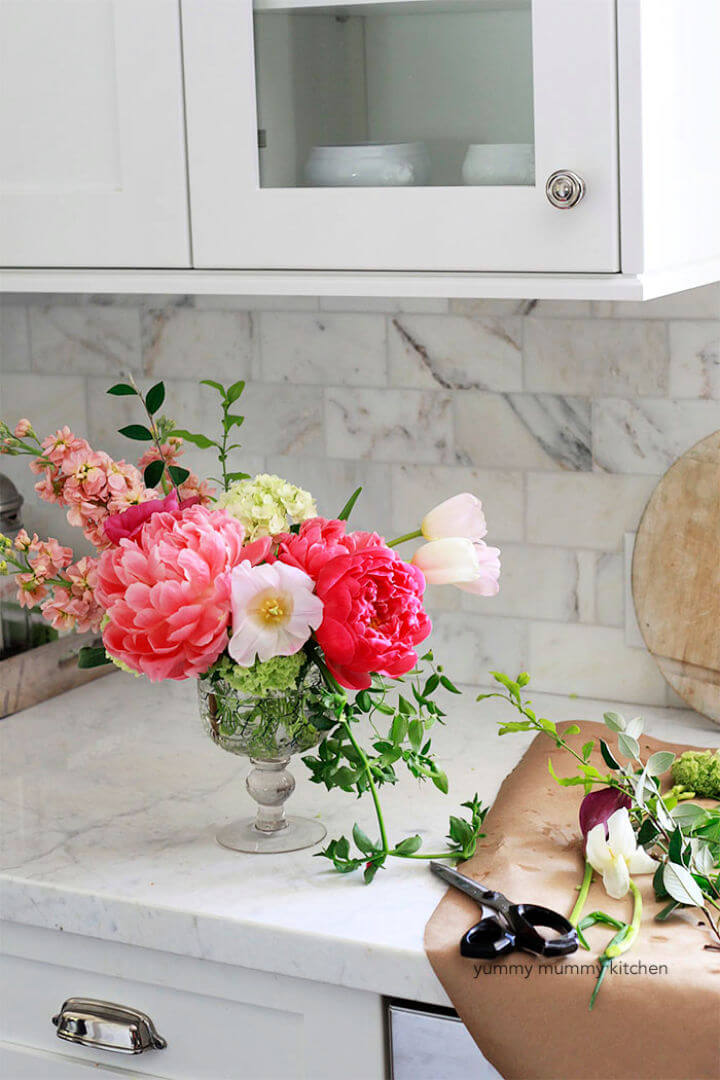 Everyone loves some floral arrangements on their center table and dining tables. Still, the right tips and tricks can help you in order to arrange these flowers in a presentable manner. These tips right here will help you how you can choose the best color and method of arranging flowers like a pro! yummymummy
5. DIY Statement-making Lilac Bouquet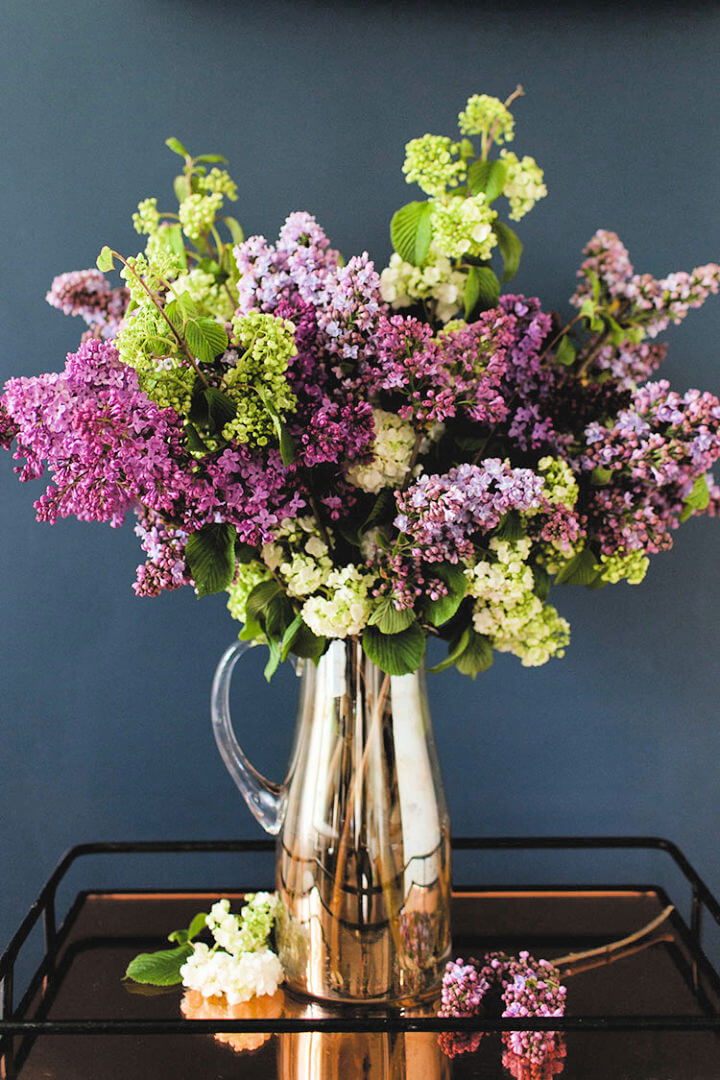 Lilacs are incredibly beautiful and fragrant flowers with tiny blooms on each stem. Just add them in a classic glass vase in a bouquet form to make a statement with your floral arrangement. These flower arrangement ideas here will help you with how to make a perfect lilac bouquet for your next party. jojotastic
6. How to Arrange Tulips Inside a Tall Vase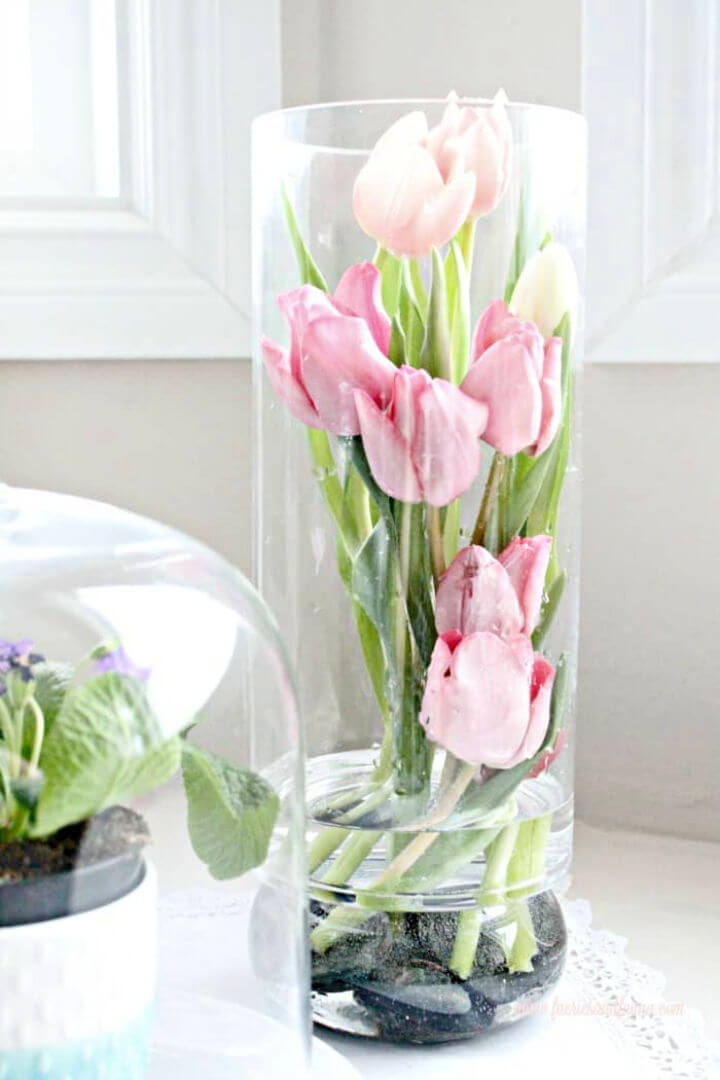 Tulip is a perfect flower to welcome the spring season. However, they can look amazing to drooping on the table in a matter of time. If you want to prevent the stems from falling over, taller vases that keep the tulips still are recommended, such as in this arrangement. faeriesandfauna
7. DIY Milk Bottle Holder Floral Arrangement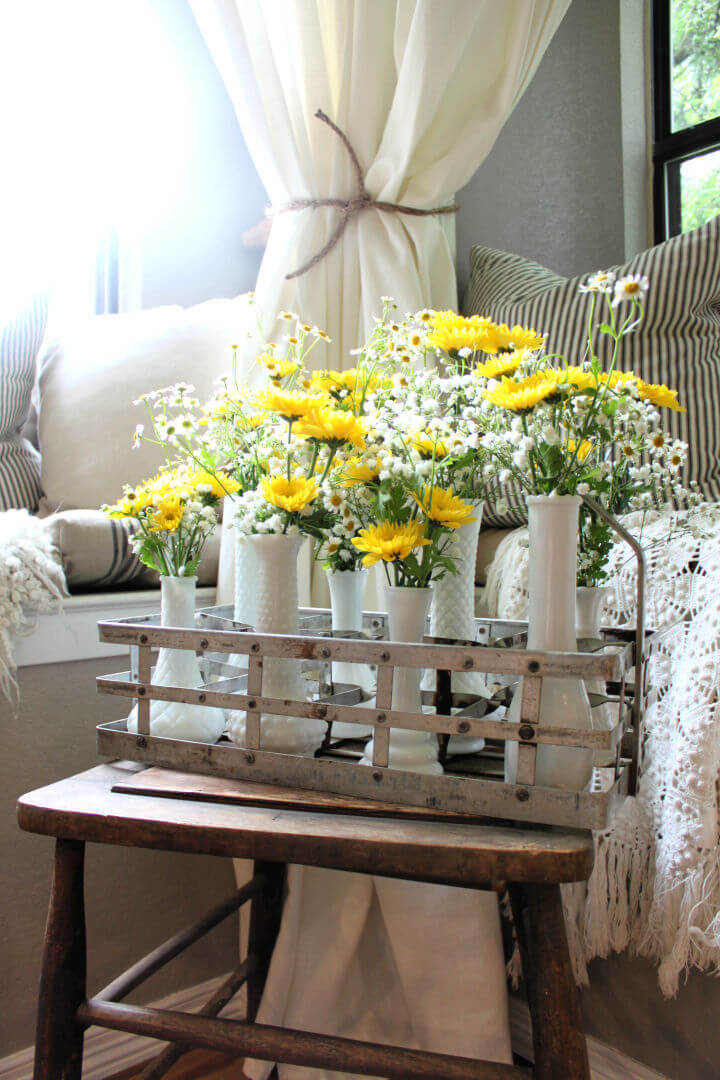 If you happen to have a collection of old milk bottles in your house, then create this vintage-themed DIY floral arrangement in a milk bottle.  It's perfect add on to place on your center table with fresh flowers inside. It will surely complement a rustic interior. aninspirednest
8. Best DIY Mason Jar Flower Arrangements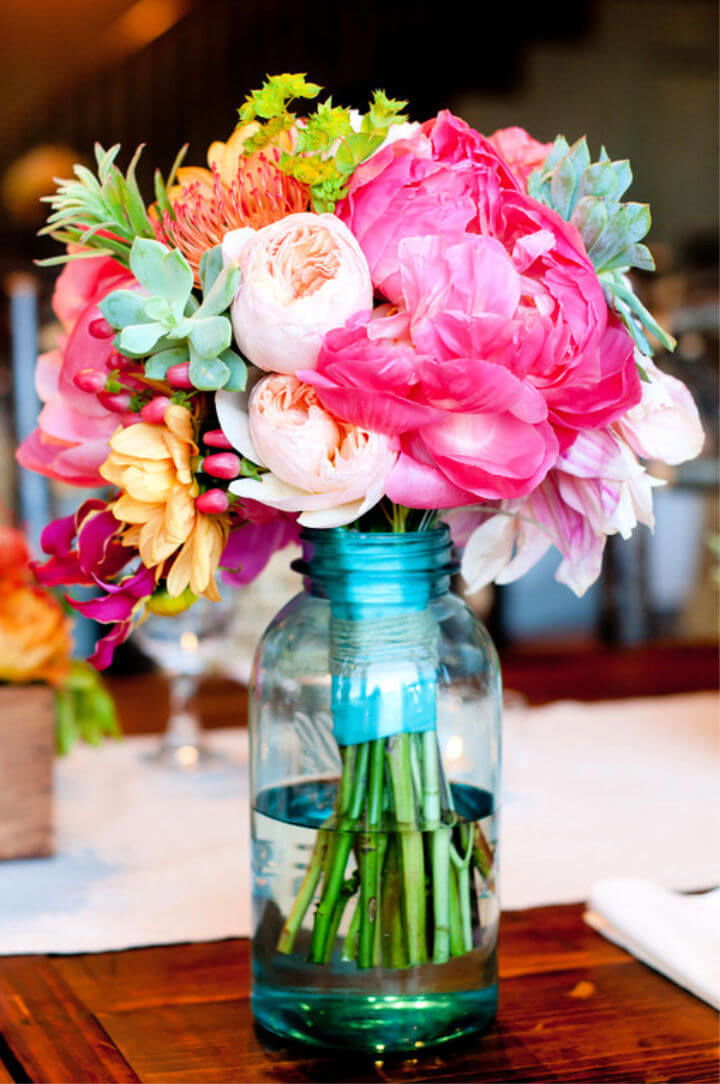 One cost-effective way to create your very own flower arrangement is by using some seasonal flowers from your backyard. Even if they are near the end of their bloom cycle, you can cut their ends and place them in a mason jar and create an arrangement like on here. ellabellafloral
9. Flower Arrangement Idea for Valentine's Day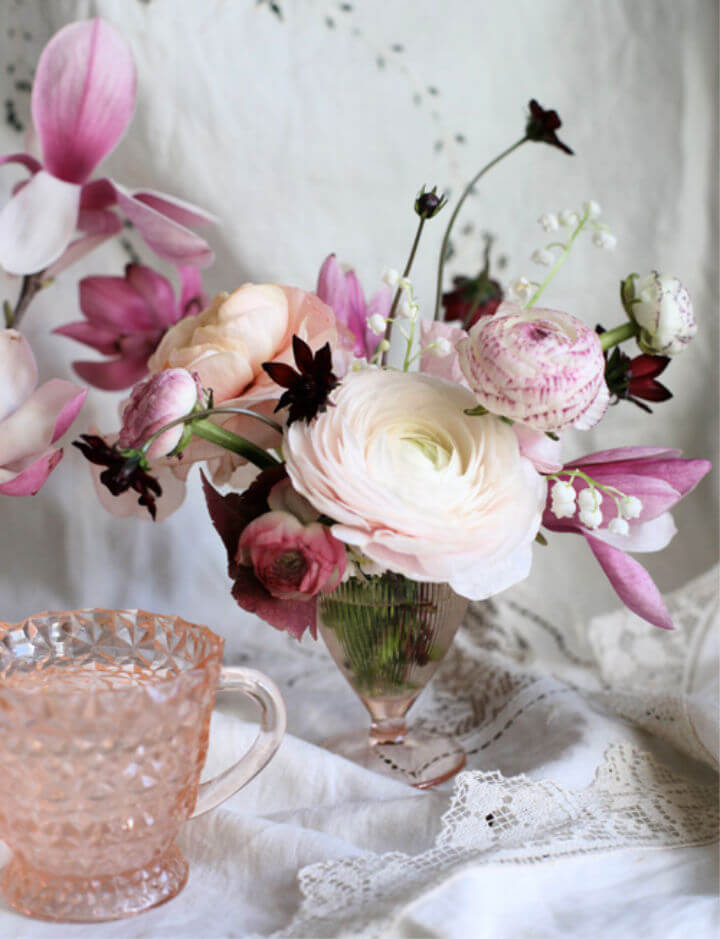 Valentine's day is one day of the year in which couples and loved ones do their best effort to impress their precious people. A nice floral arrangement in a private dinner over a rooftop might make the memory last. Create your own DIY flower arrangement by following these simple steps. designsponge
10. How to Open Rose Buds Instantly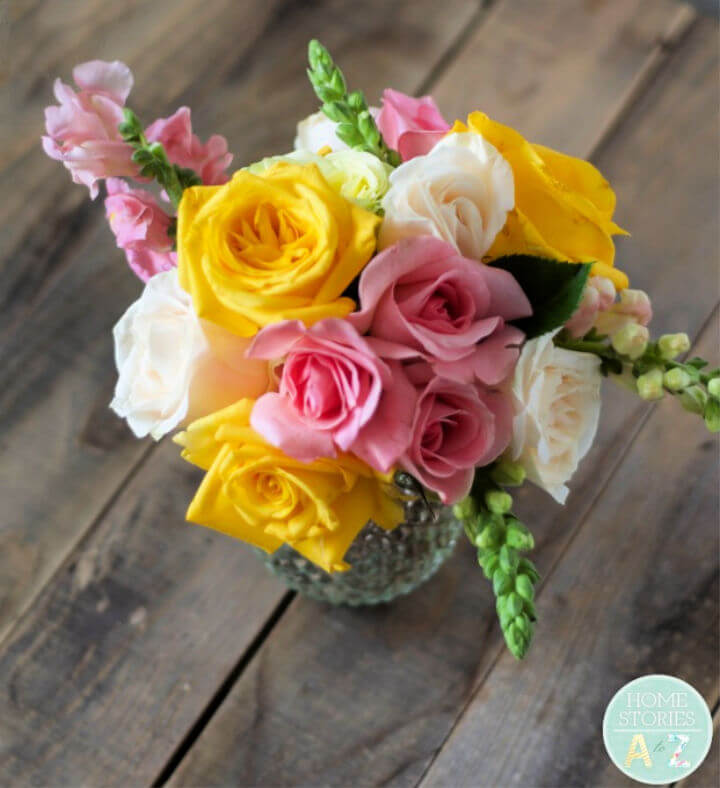 Sometimes it gets tricky to open a fragile flower manually without damaging it. If you happen to be one of those fellows who face hard times in creating your open floral arrangement, these tricks right here will help you how to do so. homestoriesatoz
11. DIY Flower Arrangements with Grocery Store Flowers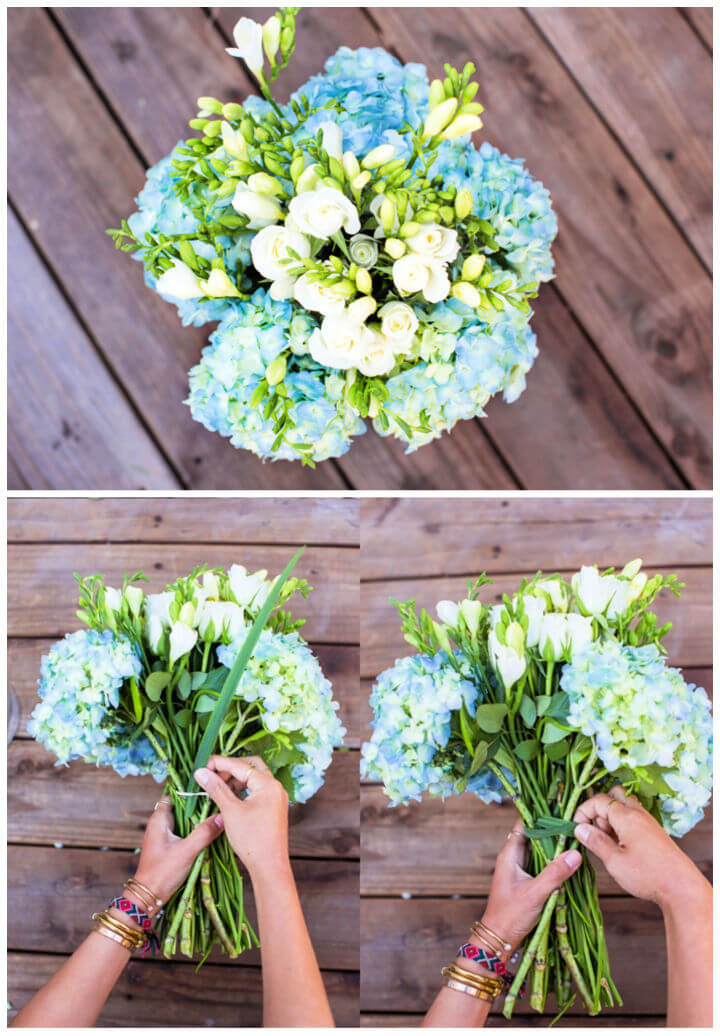 A fantastic floral arrangement that looks beautiful from all angles is very hard to see, especially if you get flowers from a grocery store. A balanced arrangement of flowers can also create beautiful photos too, worth the Instagram shots. Create your own arrangement as done here. songofstyle
12. Way to Add a Little Bit Of Spring To Your Office Desk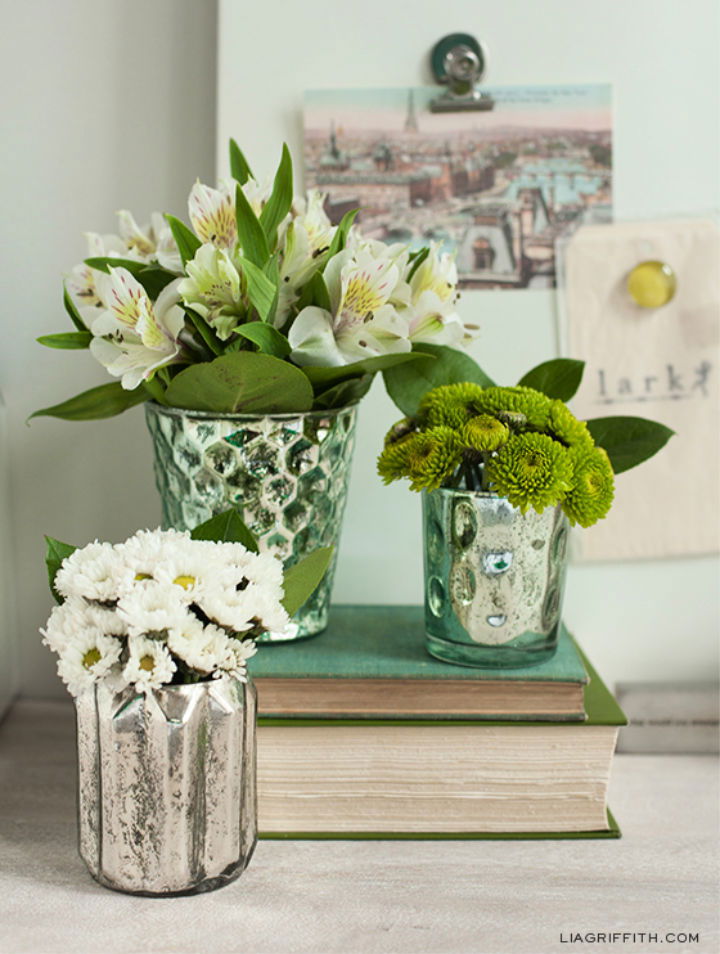 A room with fresh flowers on the desk always gives a close to nature and nice spring kind of vibe! Start your day with such a floral arrangement by creating your very own flower setting on your work desk, so your day lasts as fresh as the flowers are. liagriffith
13. 3 Ways to Arrange Supermarket Flowers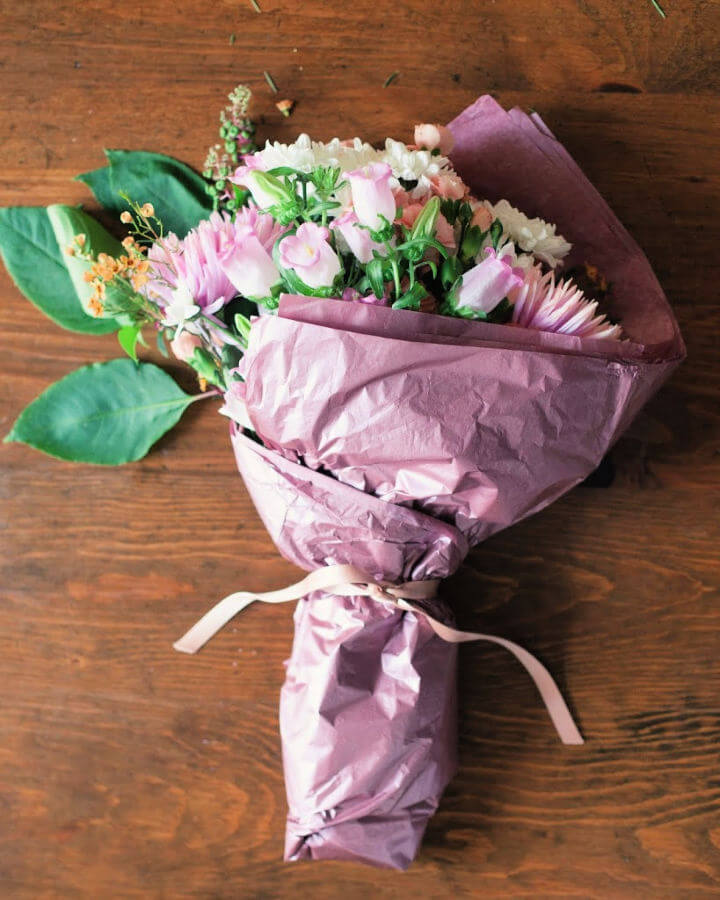 One of the most delicate gestures you can give to someone is by gifting them flower Bouquet! Flowers send a vibe of love and warmth. Second to this gift, what counts is how you have arranged those flowers since it's the presentation that counts. Follow this tutorial to learn the basics of arranging flowers and create an impression that will last forever. cupofjo
14. Easy DIY Watering Can Flower Arrangement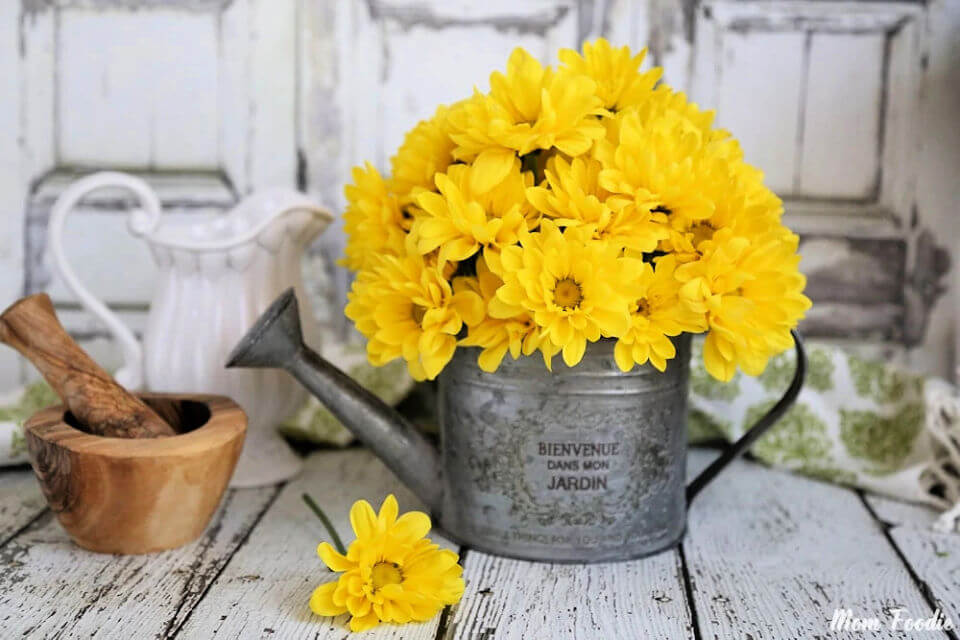 A flower bouquet can be a perfect mother's day present. You can choose one color flower and create an amazing DIY flower arrangement of your own. The supplies which will help you will include a watering can, scissor, wet floral foam, and obviously some fresh flowers. momfoodie
15. DIY Basic Flower Arrangements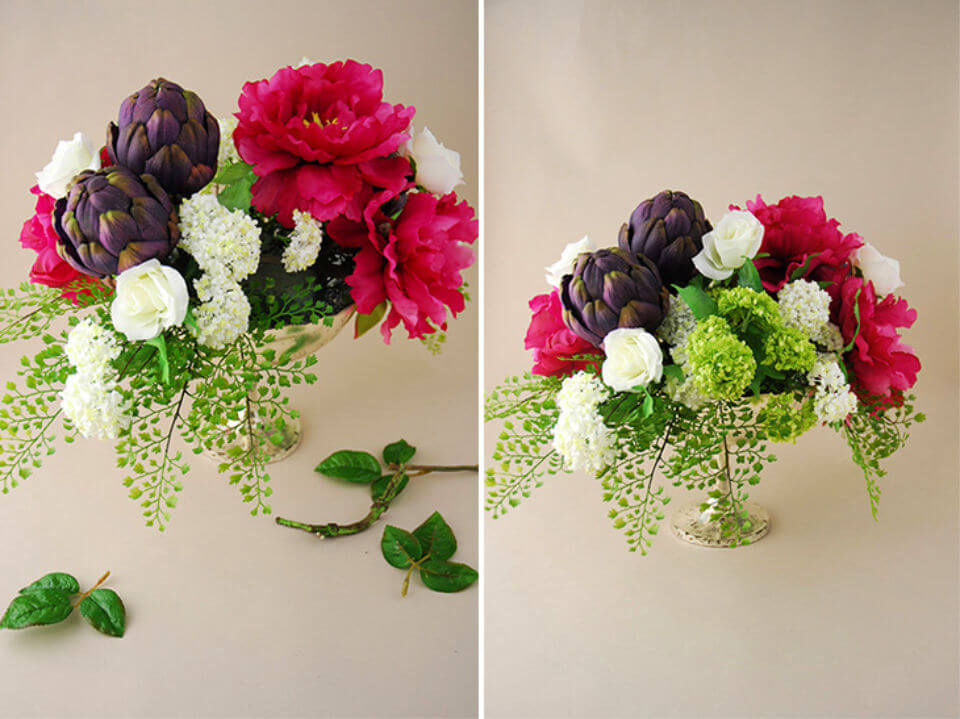 Even if you are not a professional florist, you can still master how to arrange flowers in a short span of time. All you need are a few supplies like compote, fuchsia peony, snowball white spray, Purple artichoke, dry floral foam, and wire cutter. save on crafts
With these 15 simple DIY flower arrangement ideas, you can surely beat any odds of going heavy on your pocket by hiring a florist company or buying the pre-fabricated bouquet from the market! With these easy flower arrangement ideas, you can see how it is really such a breezy and refreshing experience in itself!